Croatia Guide to A Foreign Researcher's - 3rd Edition
Page content transcription
If your browser does not render page correctly, please read the page content below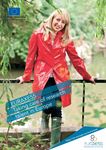 A Foreign Researcher's Guide to Croatia
The aim of "A Foreign Researcher's Guide to Croatia" is to help researchers
from all over the world plan their scientific research in Croatia and to
ensure their stay is pleasant and successful. This guide offers lots of
practical information about everyday life and guidelines for dealing with the
formalities of employment and work in Croatia. "A Foreign Researcher's
Guide to Croatia" is published as part of the "HRMOB" project, which is
financially supported by the European Commission and the Croatian
Government within the Seventh Framework Programme.
Disclaimer: In an effort to provide the best possible service, EURAXESS Croatia has consulted
the relevant Government bodies about the information provided within this publication and
 received a seal of approval. However, the descriptions of administrative procedures in the
   Republic of Croatia given in this guide are to be used for informational purposes only.
    Recommendations in this publication do not substitute official information sources and
      the information given by the official administration should be taken into account in
         all cases. The information provided in this publication gives no right for claims
            or legal expectations of any kind.
                        Updated information can be found on the
                         Croatian Researchers' Mobility Portal
                           www.euraxess.hr (in English and
                                      Croatian).

                                     Published by:
                         Agency for Mobility and
                            EU Programmes

   Compiled by: Ana Grdović, Bojana Grubišin, Robert Bijažić, Vesna Babaja

                                Edited by Robert Bijažić

                              Layout by Bojana Grubišin

                    Graphic design by Ivna Vukelić, Pictoris d.o.o.

 Photography by: Vesna Babaja, www.sxc.hu, Maja Homen, Central Audiovisual
    Library of the European Commission (Credit © European Union, 2011),
                              Bojana Grubišin

                  Illustrations by: Boris Ljubičić, Studio International

                             Proofread by: Andrea Rožić

                            Printed by: BIROTISAK d.o.o.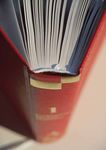 Special thanks to:
           Prof. dr. sc. Neven Duić, National Coordinator of the
                 Croatian Researcher's Mobility Network,
           Tina Šarić, Agency for Mobility and EU Programmes,
         Ivana Puljiz, Ministry of Science, Education and Sports,
                 Jelena Štimac, Ruđer Bošković Institute
        Silvana Siebert, Ministry of Science, Education and Sports,
       Barbara Kolarić, Ministry of Science, Education and Sports,
Dimitrios Sanopoulos, Centre for Research and TechnologyHellas (CERTH),
        Martina Katalin, Ministry of Science, Education and Sports,
             Goran Zeković, Croatian Institute of Technology
     Klaudija Kulešević, Josip Juraj Strossmayer University of Osijek,
                    Darko Frleta, University of Zadar,
                 Hrvoje Mataković, University of Zagreb,
                      Iva Tijan, University of Rijeka,
                   Snježana Lisičić, University of Split,
                Sandra Lazimbat, University of Dubrovnik,
           Ana Weber, Petra Buljević, Ruđer Bošković Institute,
                          Jelena Ružić, MedILS
     Prof. dr. sc. Marli Gonan Božac, Juraj Dobrila University of Pula
       Antonijo Šimunović, Faculty of Science, University of Zagreb
      Nedeljko Vareškić, Institute for the Development of Education
             Josipa Bađari, Croatian Foundation for Science
 Martina Ferk Novaković,Tomislav Pukšec, Marko Ban, Dragomira Majhen,
            Danijela Dolenec, Vlatka Petrović, Dunja Potočnik
                        © Agency for Mobility and
                         EU Programmes, 2011
Table of contents

About Croatia
1.1. About Croatia                                                              10
1.2. Geography and climate                                                      11
1.3. History                                                                    13
1.4. Transport                                                                  14
1.5. Accomodation                                                               17
1.6. Learning Croatian                                                          18
1.7. Culture & Nightlife                                                        19
1.8. National Holidays & Religion                                               19
1.9. Moving with children                                                       20
1.10. Education                                                                 21
1.11. Pets                                                                      23

Working in Croatia
2.1. Entering Croatia                                                           26
2.1.1. Visa requirements                                                        26
2.1.2. Temporary stay                                                           31
2.1.3. Permanent stay                                                           31
2.2. Working in research organisations                                          32
2.2.1. Work permit and temporary stay for the purpose of work                   34
2.2.2. Degree Recognition & Professional Qualification                          36
2.3. Scientific research projects                                               39
2.3.1. Temporary stay for the purpose of scientific research (Long-term stay)   39
2.3.2. Short-term stay and work without permit (up to 90 days)                  42
2.4. Study in Croatia                                                           44
2.4.1. Postgraduate University studies                                          44
2.4.2. Temporary stay for the purpose of studies                                45
2.4.3. Accademic recognition of foreign qualifications and degrees              47
2.5. Temporary stay for the purpose of family reunification                     48
2.6. Registration and employment procedures upon arrival to Croatia             50
2.6.1. Reporting to the authorities upon arrival                                50
2.6.2. Alien's identity cards issuing procedure                       52
2.6.3. Opening a bank account                                         53
2.6.4. Getting an OIB identity number                                 54
2.6.5. The tax card                                                   55
2.6.6. Health and pension insurance registration procedures           56
2.7. Living in Croatia                                                57
2.7.1. Social security system                                         57
2.7.2. Health care                                                    58
2.7.3. Pension insurance                                              60
2.7.4. Taxation                                                       63
2.7.5. Intellectual property protection                               68
2.7.6. Citizenship                                                    68

Research in Croatia
3.1. Development of the Croatian R&D sector                           72
3.2. RD&I Management and Structure                                    73
3.3. R&D Funding                                                      74
3.4. Research organizations in Croatia                                74
3.5. Human resources potention in Croatian R&D sector                 75
3.6. Croatian scientific output                                       75
3.7. Science, Technology and Innovation Policy in Croatia             76
3.8. International cooperation in the field of science                78
3.9. Postgraduate (doctoral) University study programmes in Croatia   80
3.10. Charter & Code                                                  81

About us
4.1. EURAXESS                                                         86
4.2. Croatian researchers' mobility network                           88
4.3. Agency for mobility and EU Programmes                            90
4.4. Euraxess Service Center Zagreb                                   92
4.5. Euraxess Local Contact Points                                    93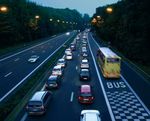 About Croatia

1.1. About Croatia
The Republic of Croatia is situated in south-eastern Europe, on the crossroads of Central
Europe and the Mediterranean, stretching over 56,542 sq km with the coastal sea area of
31,067 sq km. Croatia neighbours five countries on a 2,197 km long land border: Bosnia
and Herzegovina, Slovenia, Hungary, Serbia and Montenegro. Croatia also shares sea
borders with Italy, Slovenia and Montenegro. The Croatian Adriatic coastline is one of the
most indented coastlines in Europe, next to the Norwegian fjords. 1,185 islands and islets
spread over the 5,835 km long coastline and only 47 of them (6%) are inhabited.
The capital of Croatia is Zagreb with the population of 779,145 (2001 census). It is also
the administrative, cultural and educational centre of Croatia. Other larger cities include
Split (pop. 200,000), Rijeka (pop. 150,000) and Osijek (pop. 115,000).

 Basic Facts
 Land area                       56 542 km²
 Population                      4.4 million (2001 census)
 Political System                Parliamentary democracy
 Territorial Organization        20 counties and the City of Zagreb
 Capital                         Zagreb (779,145 inhabitants)
 Official Language               Croatian
 Official Script                 Latin
 Currency                        Kuna (HRK) = 100 Lipa
 Average Exchange Rate (2010)    1 EUR = 7.30 HRK
                                 1 USD = 5.49 HRK
 International Telephone Code    + 385
 Internet Country Code           .hr
 Time Zone                       Central European Time (CET) – GMT +1
 Climate                         Continental and Mediterranean
 Electricity                     220V, 50 Hz
                                                                              Croatian parliament
Croatian homepage: http://www.hr/croatia (in English)
Croatian National Tourist Board: http://www.croatia.hr >English
Interactive maps of Croatian counties and cities http://www.karte.hr (in Croatian)
Croatian
C         Government http://www.vlada.hr/en (in English)
Croatian Parliament http://www.sabor.hr > English
C
O
Office of the President of Croatia http://www.predsjednik.hr > English

                                         Useful telephone numbers
                                         Unique emergency number        112
                                         Police                         192
                                         Fire brigade                   112
                                         Ambulance                      112
                                         Croatian Auto Club             1987
                                         General information            18981
                                         GSM Network                    T-mobile (097, 098, 099), VIP/
                                                                        vodafone (091, 092), Tele2 (095)
                 Croatian flag

  10
A Foreign Researcher's guide to Croatia

 1.2. Geography & Climate

                                                           National Parks
                                                           Name                 Area in
                                                                                sq km

                                                           Plitvice Lakes       295
                                                           Kornati Islands      234
                                                           Krka river           110
                                                           Paklenica            102
                                                           Mljet                54
                                                           Risnjak              64
                                                           Brijuni Islands      36
                                                           Northern Velebit

 The local terrain is quite diverse given the size of the country. There are flat plains
 along the Hungarian border, low mountains in central Croatia and highlands near
 the Adriatic coastline and islands. Croatian geography can thus be divided into three
 main regions by its landscape characteristics:
 • lowland Croatia (Pannonian plains in the East) – mountains higher than 500 m
 are rare and of insular character;
 • mountainous Croatia (separating the lowlands from the Adriatic) – less devel-
 oped; its future development will be based on its transit importance, the growth of
 the already existing wood and timber industry, and the still underexploited potential
 for the production of healthy food, and winter and rural tourism; and
 • coastal Croatia (alongside the Adriatic sea) – predominantly a karst area with very
 dry summers; the few streams mainly follow narrow gorges in breaking their way
 through to the sea.

                                                                                      11
About Croatia

The Croatian coastal area may further be divided into the northern (Istria and Kvar-
ner) and the southern part (Dalmatia). The highest point of Croatia is Dinara at 1,831
m, a mountain on the border with Bosnia and Herzegovina.

Croatia has eight national parks which have all been established to protect the flora
and the fauna. The total area of these national parks is 994 km² of which 759 km² is
land mass, while 235 km² are covered by water. The oldest park was established in
1949 (Plitvice Lakes) and the most recent one in 1999 (Northern Velebit).

The country's natural resources include oil and gas, calcium, limited amounts of coal
(found in northwestern Croatia), bauxite (found in Dalmatia and Istria), asphalt and salt.
Croatia has the second highest average of sunshine hours in Europe (following
Spain) and has three climate zones:
     -    the prevailing climate in the country's interior is continental and moderately
          rainy;
     -    on the highest peaks, a mountain climate with snowfalls throughout winter;
     -    the areas along the Adriatic coast have a pleasantly mild Mediterranean cli-
          mate with a large number of sunny days; summers are dry and hot, winters
          mild and wet with significant precipitations.

                                    National park Krka

M
Meteorological and Hydrological Service (with forecasts) http://meteo.hr >English
Maps of Croatia: http://www.worldmapfinder.com > Croatia
M

 12
A Foreign Researcher's guide to Croatia

 1.3. History
 In recorded history the area known today as
 Croatia was in early times inhabited by tribes of
 the Liburnians and the Illyrians. Since the 4th
 century BC it was also colonized by the Celts
 in the north and along the coast by the Greeks,
 and later by the Romans. The Greeks founded
 the first towns and the Romans developed
 them further. There are still many Roman mon-
 uments left, such as the Arena (coliseum) in
 Pula. The Western Roman Empire established
 the provinces of Pannonia and Dalmatia, that
 after its downfall passed to the Huns, the Os-
 trogoths and then to the Byzantine Empire.                        Split

 Soon thereafter Croats settled the east coast of the Adriatic Sea. During the 9th cen-
 tury they received Christianity. Croatian duke Branimir was recognized as the Duke of
 Croatia by Pope John VIII. Later, Croatia became a kingdom and it peaked during the
 rule of Petar Krešimir IV (1058-1074) and king Zvonimir (1075-1089). Due to dynas-
 tic battles after Zvonimir's death Croatia entered a personal union with the Kingdom
 of Hungary in 1102. Afterwards, since the Ottoman Empire was advancing on parts
 of the Hungarian-Croatian kingdom, they decided to seek protection and entered a
 personal union with the Austrian Habsburg Monarchy in 1527. In the 16th and 17th
 century, a great part of Croatia fell under the Ottoman Empire whose influence ebbed
 in the following centuries. In the meantime, Dalmatia on the eastern Adriatic coast
 belonged to the Republic of Venice from 1409 to 1797, when it became a part of the
 Habsburg Monarchy. There was a part of Croatia, however, that remained independ-
 ent until Napoleon's army abolished it in1808 – the Republic of Dubrovnik. It was
 famous for trade and a big naval trade fleet that sailed the Mediterranean Sea and
 even the Atlantic Ocean.

 After the collapse of the Habsburg Austro-Hungarian Empire in 1918, Croatia entered
 the Kingdom of Serbs, Croats and Slovenes later renamed the Kingdom of Yugosla-
 via, which fell apart in 1941. After World War II, Croatia became a federal republic of
 the Socialist Federal Republic of Yugoslavia. Following the changes after the fall of
 communism, Croatia proclaimed independence from Yugoslavia in 1991 after holding
 its first democratic election. It was recognized as an independent state in 1992. Due
 to social and democratic stability, Croatia became a member of NATO in 2009.

 Croatia is now a candidate country to become a member of the European Union.
 In 2004 the European Commission issued a recommendation for the beginning of
 accession negotiations with Croatia. Its report on Croatia described it as a modern
 democratic society with an able economy and the ability to take on further obligations,
 provided it continued the reform process. It was given EU applicant status on 18 June
 2004. The negotiations started in December 2005. Croatia plans to complete the ne-
 gotiations in 2011.

                                                                                    13
About Croatia

1.4. Transport

1.4.1. Arival

Arrival by car
To enter Croatia, a driver's licence, an automo-       Distances from Zagreb
bile registration card and vehicle insurance doc-                   Vienna 370 km
uments (including Green Card) are required. An                      Munich 550 km
international driving licence is required for the                   Trieste 230 km
use of rent-a-car services. The permit is issued                     Milan 624 km
by the parent motor-club. The driver of a motor                    Ljubljana 135 km
vehicle registered abroad entering the territory                  Bratislava 440 km
of the Republic of Croatia must have a valid In-                  Budapest 360 km
ternational Motor Third Party Liability Insurance                  Sarajevo 360 km
document valid on the territory of the European                    Belgrade 390 km
Union, or some other evidence of the existence
of such insurance. International insurance docu-
ments and evidence are considered to be either an official licence plate of a vehicle
normally stationed on the territory of a country whose national insurance bureau is
a signatory of the Multilateral agreement, or a valid Green Card issued for a vehicle
which originates from a country whose national insurance bureau is not a signatory of
the Multilateral agreement and other documents and evidences whose validity is rec-
ognised by the Croatian insurance Bureau. Tolls are charged on the motorways and
certain three-lane two-way roads in Istria.

Arrival by plane
There are eight airports in Croatia: in Zagreb, Split, Zadar, Dubrovnik, Pula, Rijeka,
Bol (island of Brač) and Osijek. The national airline is Croatia Airlines, which has
regular national and international flights. A number of low-cost airlines flie to Croatia,
especially during the tourist season.

Croatia
C        Airlines: http://www.croatiaairlines.com/
List of airlines flying to Croatia: http://www.skyscanner.net >Flights to Croatia
L
O
Online booking tool for flight tickets: http://www.aviokarte.hr >English

T procedure for international airport arrivals in Croatia is more or less the same as
The
in
i all other European countries. For examples, see the passenger information of the
Zagreb airport: http://www.zagreb-airport.hr/en/gm_putnici (in English).

Arrival by rail
The railroad network connects all major Croatian cities except Dubrovnik. There are
direct lines to Slovenia, Hungary, Italy, Greece, Austria, Switzerland, Germany, Bos-
nia-Herzegovina, Serbia and Montenegro. There are indirect lines to almost all other
European countries.

T
The Croatian Railways: http://www.hznet.hr >English

 14
A Foreign Researcher's guide to Croatia

 Arrival by bus
 A very comprehensive coach network connects all parts of the country. There are
 regular international coach services connecting Croatia with all neighboring countries,
 as well as Austria, Switzerland, France, Germany and Slovakia.
 Bus services between major cities (intercity lines) are quite frequent, as are the re-
 gional services. The bus terminal with the most frequent services in Croatia is the
 Zagreb Bus Terminal.

 Z
 Zagreb Bus Terminal: http://www.akz.hr >English

 Arrival by boat
 Croatian coastal towns and cities are served by ferry and ship services. The inhab-
 ited islands are linked with the mainland (and some of them also with other islands)
 by ferry/ship services. During the summer, the frequency of ferry sailings is usually
 increased and fast hydrofoil services are added. The summer sailing schedule nor-
 mally remains in operation from 31 May to 28 September.

 Search shipping and ferry lines:
 S
 http://croatia.hr/en-GB/Journey-through-Croatia/Arrival/By-sea (in English)
 h

 1.4.2. Driving in Croatia

 Driving regulations: Driving with dipped headlights is obligatory during winter time.
 The use of mobile telephones while driving is forbidden! The use of seat belts is
 obligatory. A reflective sleeveless jacket is an obligatory part of every vehicle's emer-
 gency equipment.

 Speed limits: In settled areas 50 km/h (31 mph), outside settled areas 90 km/h (55
 mph), but 110 km/h (68 mph) on expressways and 130 km/h (80 mph) on motorways,
 unless otherwise indicated by road signs. If towing a trailer/caravan the speed limit is
 reduced to 90 km/h (55 mph). Minimum speed on motorways: 60 km/h (37 mph).

 All motorists under 24 years of age must not exceed: 80 km/h (49 mph) on normal
 roads outside populated areas, 100 km/h (62 mph) on expressways and 120 km/h
 (74 mph) on motorways.

 F
 Further information about driving rules and requirements in Croatia:
 http://www.theaa.com/motoring_advice/touring_tips/croatia.pdf (in English).
 h

 Roadside
 R        assistance: Hrvatski Autoklub (HAK), telephone: 1987 (+385 1 987 if call-
 ing
 i from a mobile phone) http://www.hak.hr >English/German/Italian

 Traffic accidents with a foreign registration vehicle involved
 In cases of traffic accidents with a foreign registration vehicle involved, the police
 officer who investigates the accident scene will issue a vehicle damage certificate to
 the vehicle owner. This certificate is necessary when crossing the country border.

                                                                                      15
About Croatia

The local police authority is not responsible to issue the foreign national any official
documents. Such documents will be communicated upon written request. The docu-
ment which foreign nationals or insurers most frequently request is the Traffic Acci-
dent Investigation Record.

Driver's License and Car Registration
Foreigners who have been granted a temporary stay or permanent residence in the
Republic of Croatia, as well as employees of foreign commercial, traffic, cultural and
other agencies, may drive a motor vehicle if they have a valid foreign driver's license
for a period of one year following the day of entry into the Republic of Croatia.
Foreigners who have been granted temporary stay in the Republic of Croatia and are
in possession of a vehicle registered abroad (with valid registration documents and
insurance), may use their car not longer than three months following the day of entry
into the Republic of Croatia, after which period the vehicle should be re-registered in
the Republic of Croatia.

F
For more information please visit the website of the Ministry of Interior:
http://www.mup.hr/1268.aspx (in English)
h
F customs information please visit the following website:
For
http://www.carina.hr/Putnici/PutniciOdabirEN.aspx (in English)

 16
A Foreign Researcher's guide to Croatia

 1.5. Accommodation
 Renting an apartment is a process that needs to be started at least one month prior
 to arrival in Croatia. One can go through real estate agencies, a comprehensive list of
 which is collected on the website mentioned below:
 http://www.realestatecroatia.com/eng/listag.asp (in English)
 h

 Useful information on accommodation facilities (to buy or rent) in Croatia can be
 found on the following web sites:
 R
 Real Estate Croatia: http://www.realestatecroatia.com >English/German/Italian/Russian
 Nekretnine.com: http://www.nekretnine.com (in Croatian)
 N
 Go
 G Home: http://www.gohome.hr (in Croatian)

 For longer stays, a search through newspaper listings is also advisable. However, it
 is necessary to consult a person who speaks Croatian in order to translate the adver-
 tisements. The main newspaper for advertising accommodation is "Plavi oglasnik."
 IIt can be bought nation-wide in Croatia or accessed online: http://www.oglasnik.hr.
 Another
  A        option is Njuškalo: http://www.njuskalo.hr (in Croatian).

 The monthly rate for a single-bedroom furnished apartment in cities varies from EUR
 200-400 per month, depending on quality and location. In most cases, it is neces-
 sary to pay a deposit in advance in the amount of one month's rent, which is returned
 when moving out. There is a possibility of finding a roommate, and this is quite com-
 mon in cities with lots of students. You can also use "Plavi oglasnik" to find a room-
 mate.

 A further possibility is living in student dormitories. The student dormitories in Zagreb
 are managed by Studentski Centar, and there is a certain quota of spaces reserved
 for the University. It is the University's responsibility to contact Studentski Centar and
 recommend a foreigner to them – if there are rooms available for the required period,
 the foreign researcher/student can get a room in the dormitory.

 Buying real estate has been
 made very easy for EU citi-
 zens since February 2009,
 i.e. their rights in buying and
 selling real estate are now
 equal to those of Croatian
 citizens. Other foreigners
 may encounter problems, as
 their rights will be subject to
 the reciprocity rule (i.e. equal
 to the rights of Croatian citi-
 zens in the real estate market
 of their home country) and an
 agreement from the Ministry
 of Justice may be needed.

                                                                                       17
About Croatia

1.6. Learning Croatian
The official language in Croatia is Croatian. It is a South Slavic language and along
with Serbian and Bosnian it belongs to the Central South Slavic diasystem. In writing
the Croatian alphabet is used, which is a variant of the Latin alphabet. The alphabet
was modeled after the Czech alphabet and contains one letter of the Latin script for
each sound in the language (30 letters in total).

A foreigner may decide to learn Croatian in one of the private language schools offer-
ing Croatian for foreigners. Here are a few links to get started (listed only for informa-
tional purposes, they do not signify endorsement of any kind):

C
Croatian  courses offered by the University of Zagreb:
http://international.unizg.hr/relations/learn_croatian (in English)
CROATICUM, Zagreb – Croatian for Foreigners – semester and monthly courses at be-
C
ginner, intermediate and advanced level:
g
http://croaticum.ffzg.hr >English/German/Spanish
Lingua
L       Croatica – Croatian language courses in Zadar:
http://www.lin-cro.hr >English/French/German/Italian
h
C
Croatian  for foreigners in Split:
http://www.moja-edukacija.com/tecaj/2240/croatian-for-foreigners (in English and
h
Croatian)
Croatian language courses in Rijeka:
C
https://www.ffri.hr/rks/EN/index.html (in English)
h
A Hoc – Croatian language courses in Osijek:
Ad
http://www.adhoc.hr >English
Croatian
C         language courses in Dubrovnik:
http://www.languagesabroad.com/dubrovnik (in English)
h
 Useful Croatian words and phrases
          English                  Croatian
            Yes                        Da
             No                        Ne
       Good morning              Dobro jutro
         Good day                 Dobar dan
       Good evening              Dobra večer
        Good night                 Laku noć
         Good bye                 Doviđenja
        Thank you                    Hvala
          Please                     Molim
  Do you speak English?       Govorite li engleski?
    I don't understand          Ne razumijem
       My name is...             Zovem se...
        Excuse me                  Oprostite
        How much?                   Koliko?
      Enjoy your meal             Dobar tek
          Cheers!                    Živjeli!

 18
A Foreign Researcher's guide to Croatia

 1.7. Culture & Nightlife
 In most Croatian cities there are various cultural events on offer – music, theatre,
 cinema, and dance – as well as interesting monuments of Croatian cultural heritage.
 Please find more information on the following websites:
 C
 Culturenet.hr, a project initiated by the Ministry of Culture of the Republic of Croatia
 a the Open Society Institute-Croatia aimed at pooling available information re-
 and
 sources on Croatian culture: http://www.culturenet.hr >English version
 M
 Ministry of Culture: http://www.min-kulture.hr >English
 Croatian cultural heritage: http://www.kultura.hr >English
 C

  For night-life ideas, consult, among others, the following websites:
 TTulumarka – parties, happenings and night-life in all of Croatia:
 http://www.tulumarka.com (in Croatian)
 h
 IInZg – concerts, theatre, clubbing in Zagreb: http://www.inzg.net (in Croatian)
 Grad
 G      Rijeka-Kalendar – cinema, theatres, clubbing in Rijeka:
 http://www.rijeka.hr/Kalendar >English/Italian
 h
 Splitski.kalendar
 S                   – parties etc. in Split: http://split.com.hr/kalendar (in Croatian)

 1.8. National Holidays & Religion
 Most major Catholic holidays are also public holidays in Croatia, owing to a largly Ro-
 man Catholic population. However, citizens of the Republic of Croatia who celebrate
 different religious holidays have the right not to work on those dates. This includes
 Christians who celebrate Christmas on January 7 per the Julian calendar, Muslims on
 the days of Ramadan Bayram and Kurban Bayram, and Jews on the days of Rosh
 Hashanah and Yom Kippur.
 The Zagreb Tourist Board provides a list of religious communities in Zagreb. These
 T
 ccan be contacted for information on communities meeting elsewhere in Croatia.
  http://www.zagreb-touristinfo.hr/?id=47&l=e&nav=nav3 (in English)

   Public holidays
   1 January         New Year
   6 January         The Epiphany
   -                 Easter
   -                 Easter Monday
   1 May             Labour Day
   -                 Corpus Christi (60 days post Easter)
   22 June           Anti-Fascism Day
   25 June           Statehood Day
   5 August          Victory and Homeland Gratitude Day
   15 August         Assumption
   8 October         Independence Day
   1 November        All Saints Day
   25 December       Christmas Day
   26 December       Boxing Day (St. Stephen's Day)                 Christmas in Zagreb
                                                                                           19
About Croatia

1.9. Moving with children
Validation of foreign elementary and
secondary school qualifications
Foreign education qualifications of
primary or secondary education are
recognized by the Ministry of Sci-
ence, Education and Sports of the
Republic of Croatia, while there is a
formal procedure of validation. De-
tails can be found at the Ministry's
website.
http://www.mzos.hr
h
>
>English>Education

Organized preschool care

There are a large number of public
and private preschool institutions in
Croatia. Some of the international
schools listed below also have pre-
school programs.
The majority of public preschool in-
stitutions have lengthy waiting lists,
therefore, inquiries about place-
ments should be made directly and
as soon as possible. Several pri-
vate international kindergartens and
playrooms (all located in Zagreb)
are listed here:
http://www.fivestars.hr/directory/category/kindergarten (in English)
h

Private schools where a foreign language is the main language:
There are several international schools in Zagreb (listing is for informational purposes
only and does not signify endorsement):
American
A         International School of Zagreb - (International Baccalaureate Diploma)
http://www.aisz.hr (in English)
h
D
Deutsche Internationale Schule Eurocampus
http://www.deutscheschule.hr (in German)
h
Ecole Francaise Eurocampus
E
http://www.ecolefrancaisedezagreb.hr (in French)
h
Montessori School Srceko- Kindergaten
M
http://www.srceko.com >English
h
X
XV Gymnasium (International Baccalaureate Diploma)
http://www.mioc.hr/site/generalinformation18/generalinformation18 (in English)
h
T Learning Tree International Kindergarten
The
http://www.tltkindergarten.com >English
h

 20
A Foreign Researcher's guide to Croatia

 1.10. Education
 The Educational system in the Republic of Croatia consists of the following:
 • Preschool education
 • Elementary education
 • Secondary education
 • Higher education

 Preschool education in the Republic of Croatia encompasses education and care
 for children of preschool age, realized though educational, healthcare, nourishment
 and social care programs for children from six months of age up to school age.

 Eight-year elementary education in the Republic of Croatia is compulsory and free
 for all children between the ages of six and fifteen. This refers to all children with
 permanent residence in the Republic of Croatia, irrespective of their citizenship.

 Following elementary education, secondary education enables everyone, under
 equal terms and according to one's capabilities, to acquire knowledge and skills
 required for work or continuation of education. Within the secondary school system,
 depending on the type of curriculum, there are the following types of schools:
          1. Grammar schools (general or specialized) with a four-year curriculum;
          upon their completion students can enter higher education.
          2. Vocational schools (technical, industrial, trade and other, as defined
          by the curriculum) with one- to five-year curricula; upon their completion
          students acquire secondary vocational education, or semi-skilled training in
          case of a one- or two-year curriculum.
          3. Art schools (music, dance, fine arts, and other, as defined by the curricu-
          lum) with at least a four-year curriculum; upon their completion students can
          enter higher education.

                                Croatian educational scheme
                                                                                    21
About Croatia

Higher education is implemented through university and professional study pro-
grammes. University study programmes are implemented at universities while
professional study programmes are implemented at polytechnics and schools of
professional higher education. Professional study programmes can be implemented
at universities exceptionally, with the prior consent by the National Council for Higher
Education. The enrolment requirements for all levels of university and professional
studies are determined by higher education institutions themselves. University study
includes three levels: undergraduate, graduate and postgraduate studies. Profes-
sional study offers students an appropriate level of knowledge and skills enabling
them to perform professional occupations, and trains them for a direct entry into the
labour market. Professional study includes two levels: professional study and special-
ist professional graduate study.

A
All about education in Croatia on the website of the Ministry of Science, Education
a
and Sports (MSES): http://www.mzos.hr >English>Education
Links
L      to the websites of Croatian universities:
http://www.studyincroatia.hr >Studying in Croatia
h
UNESCO
U           Institute for Statistics – Education in Croatia:
http://www.uis.unesco.org/profiles/EN/EDU/countryProfile_en.aspx?code=1020
h
(in English)

 22
A Foreign Researcher's guide to Croatia

 1.11. Pets
 Pets which are being imported,
 or which are travelling through
 for non-commercial purposes,
 in the company on their owner
 (up to 5 animals), will be allowed
 to enter the Republic of Croatia
 only if the following conditions
 are fulfilled:
 -they have a valid international
 passport or health certificate
 (veterinary certificate)
 -they do not come from an area
 in which infectious diseases are
 present and which that particular
 type of animal can transfer.

 In the legal sense, pets are
 animal species such as: dogs,
 cats, ferrets (Mustela putorius),
 invertebrates (with the excep-
 tion of bees and crustaceans),
 ornamental tropical fishes, am-
 phibians, reptiles, birds (all spe-
 cies with exception of poultry),
 rodents and domestic rabbits.

 Dogs, cats and animals of the marten family must:
 - be marked with a clearly legible tattoo or fitted with a microchip;
 - have a passport issued by a licensed veterinary surgeon proving they have been
 vaccinated or re-vaccinated against rabies.

 F additional information please contact the Ministry of Agriculture, Forestry and
 For
 W
 Water Management – Veterinary administration: http://www.mps.hr >English

 Download
 D          PDF with detailed information about non-commercial movement of pets
 into
 i    the republic of Croatia.
 http://www.mps.hr/UserDocsImages/publikacije/Import%20of%20pet%20animals-
 eng%20brochure-ispr.pdf (in English)

                                                                                     23
A Foreign Researcher's guide to Croatia

                                          25
Working in Croatia

2.1. Entering Croatia

2.1.1. Visa requirements

2.1.1.1. Overview

A visa is the approval to enter the Republic of Croatia
for a stay of up to 90 days or for transit through the
territory of the Republic of Croatia. Visas are issued by
diplomatic missions or consular posts of the Republic
of Croatia. A visa cannot be used as a work permit.

Foreigners who are subject to the visa requirement
are obliged to apply for a visa prior to their entry into
the Republic of Croatia, at a Croatian diplomatic mis-
sion/consular post. If there is no Croatian diplomatic
mission or consular post in the applicant's country,
application for visa may be submitted to the nearest
Croatian diplomatic mission/consular post.

As a general rule, a foreigner must lodge a visa application personally. Exception-
ally, a foreigner need not lodge the application personally, but they must present
themselves in person when called upon by the diplomatic mission/consular post. A
visa application for a foreign minor or a foreigner deprived of their business capacity
shall be submitted by their legal representative. A visa application must be lodged no
sooner than three months prior to the date of the intended entry into Croatia.

Nationals of the following countries do not require a visa for entering the Republic
of Croatia and for a stay of up to 90 days or for passing through the territory of the
Republic of Croatia:

Republic of Albania, Principality of Andorra, Antigua and Barbuda, Argentine Republic, Australia,
Republic of Austria, Commonwealth of the Bahamas, Barbados, Kingdom of Belgium, Bosnia
and Herzegovina, Federative Republic of Brazil, Brunei Darussalam, Republic of Bulgaria,
Canada, Republic of Chile, Republic of Costa Rica, Republic of Cyprus, Czech Republic,
Kingdom of Denmark, Republic of Estonia, Republic of Finland, French Republic, Federal
Republic of Germany, Republic of Guatemala, Hellenic Republic, Republic of Honduras,
Republic of Hungary, Republic of Iceland, Ireland, State of Israel, Italian Republic, Japan,
Republic of Korea, Republic of Latvia, Principality of Liechtenstein, Republic of Lithuania,
Grand Duchy of Luxemburg, Republic of Macedonia, Malaysia, Republic of Malta, Republic of
Mauritius, United Mexican States, Principality of Monaco, Montenegro, Republic of Nicaragua,
Kingdom of the Netherlands, New Zealand, Kingdom of Norway, Republic of Panama, Republic
of Paraguay, Republic of Poland, Portuguese Republic, Romania, Republic of El Salvador, Saint
Christopher and Nevis, Republic of San Marino, Republic of Singapore, Republic of Seychelles,
Republic of Serbia, Slovak Republic, Republic of Slovenia, Kingdom of Spain, Kingdom of
Sweden, Swiss Confederation, Republic of Turkey, United Kingdom of Great Britain and
Northern Ireland, Eastern Republic of Uruguay, United States of America, Vatican City State,
Bolivarian Republic of Venezuela.

  26
A Foreign Researcher's guide to Croatia

 The exemption from the visa requirement also applies to the following holders of valid
 travel documents of the Kingdom of Great Britain and Northern Ireland:
 • British Nationals (Overseas);
 • British Overseas Territories Citizens who have the right of abode in the United Kingdom,
   and
 • British Subjects who have the right of abode in the United Kingdom.

 Nationals of the following states may enter Croatia with a valid identity card or a
 document confirming their identity and nationality: European Economic Area (EEA),
 Principality of Andorra, Principality of Monaco, Republic of San Marino, Vatican City
 State and Swiss Confederation. The nationals of Italy can also enter Croatia on the
 basis of a civil servants' card. Nationals of Bosnia and Herzegovina can enter the
 Republic of Croatia only on the basis of a new identity card, unique for the whole ter-
 ritory of Bosnia and Herzegovina, which has been issued pursuant to the new Act on
 Identity Cards of Bosnia and Herzegovina

 The Government of the Republic of Croatia adopted the decision to temporarily facili-
 tate the entry of foreigners on tourist visits to the Republic of Croatia on the basis of
 valid Schengen residence permits and visas. Consequently, the following categories
 of foreigners temporarily, from 1 April to 31 October 2011, do not require a visa:
 1) Holders of valid Schengen residence permits (covering entry and transit);
 2) Nationals of the Republic of India and of the People's Republic of China, holders of
 valid Schengen visas, who collectively and in an organised manner visit the Republic
 of Croatia as tourists, if in possession of a valid travel health insurance and arriving
 from the Schengen Area, and
 3) Nationals of the Hashemite Kingdom of Jordan, the State of Qatar, the State of Ku-
 wait, the Sultanate of Oman and the United Arab Emirates who visit the Republic of
 Croatia as tourists, holders of valid Schengen visas, if in possession of a valid travel
 health insurance.

 Foreigners who are holders of valid Schengen residence permits or valid Schengen
 visas for short-term stay, temporarily (from 1 April to 31 October 2011), do not require
 a visa for the Republic of Croatia if they are arriving to the Republic of Croatia on
 cruise ships with the purpose of a tourist visit.

 By way of exception, nationals of the Russian Federation, holders of valid ordinary
 passports, do not need a visa for entering the Republic of Croatia if they have: a cer-
 tified letter of guarantee by a natural or legal person; or a voucher on a paid tourist
 package.

 All other nationals require a visa for entering Croatia and for a stay of up to 90 days
 or for passing through the territory of the Republic of Croatia, unless stipulated oth-
 erwise by international agreements. The Government of the Republic of Croatia may
 introduce a provisional suspension of the visa regime for a certain period, for nation-
 als of some states. For more information check the MFA Visa requirements overview:
 http://www.mfa.hr/MVP.asp?pcpid=1615 (in English).
 h

                                                                                      27
Working in Croatia

2.1.1.2. Procedure

A foreign national submitting an application for a visa to a diplomatic mission or a
consular office of the Republic of Croatia is obliged to prove that they have sufficient
financial means to cover his subsistence during their stay in the Republic of Croatia
and the return to the country of origin or transit to a third country. When a foreign
national enters the Republic of Croatia, a body in charge of state border crossing
control is authorised to request them to present financial means necessary to cover
their subsistence during his stay in the Republic of Croatia and return to the country
of origin or transit to a third country. The amount of financial means is fixed at the
equivalent of 100 € per day of the estimated stay in the Republic of Croatia. If a for-
eign national is in possession of a certified letter of guarantee by a natural or legal
person from the Republic of Croatia, proof of a tourist booking or a similar docu-
ment, they are obliged to present proof that they possess the amount equivalent to
50 € per day of the estimated stay in the Republic of Croatia.

  D
  Documents     needed to apply for a visa:
  1. Application form:
  1
   www.mup.hr/UserDocsImages/obr4.pdf
  2. Valid travel document (the period of validity of
  the travel document should exceed that of the
  visa's by three months)
  3. Colour photograph 35x45 mm
  4. Supporting documents that prove:
  a) The purpose of visit to Croatia
  b) Accommodation arrangements *
  c) Means of support to cover stay in Croatia **
  d) Means of transport and intention to return to
     the country of origin or to a third country
  e) Travel health insurance

*Proof of accommodation is inferred from the document granting habitation for the
foreigner on scientific research issued by the employer or University. Foreign re-
searchers are obliged to provide proof of their accommodation arrangements (rental/
purchase contract) within one month from entry into the Republic of Croatia to the
competent authority.

**Means of support can be proven with:
    • a confirmation from the employer about the average salary for the past three
      months;
    • a tax card;
    • a written and notarized statement by the person who supports the applicant,
      with the proof of their means of support;

 28
A Foreign Researcher's guide to Croatia

      • a bank statement which shows the funds available on the applicant's ac-
        count;
      • a pension slip;
      • an employment contract which shows the amount of future salary, or a confir-
        mation by the employer about the salary which the foreigner shall receive (in
        case of an application for first-time temporary stay for the purpose of work)

 Fees:
 Airport-transit visa (A), Transit visa (B), Travel visa (C) – 36 EUR
 In case of urgent issuance of visa when the application has been submitted, without
 justification, three or less days prior to the intended journey – 72 EUR
 Following categories of persons are exempted from visa application fees: members
 of immediate family of a Croatian national (spouse and children) and children under
 the age of six.

 2.1.1.3. Letter of Guarantee

 A foreigner coming to the Republic of Croatia for a business visit must enclose
 to the visa application the letter of guarantee, filled out by a guarantor-legal person
 from Croatia. Guarantor-legal person must enclose to the letter of guarantee a docu-
 ment proving its liquidity ("Bon 1" or "Bon 2" or certificate of the commercial court
 that no liquidation proceedings have been initiated, etc.). A letter of guarantee must
 be signed by the person authorised to represent the guarantor and certified by an
 official stamp.

 The applicant will receive a certified photocopy of the letter of guarantee, so that
 they may present a proof of the purpose of their stay in the Republic of Croatia if
 requested so by a body competent for state border control.

 A foreigner coming to the Republic of Croatia for a private visit must enclose to
 the visa application the letter of guarantee, filled out by a guarantor-natural person
 from Croatia. Guarantor-natural person may be a Croatian national or an alien with
 granted residence in Croatia, who receives income or has financial means in the
 Republic of Croatia. Guarantor-natural person shall enclose to the letter of guaran-
 tee a proof of continuous source of income in the Republic of Croatia during the last
 three months (certificate of salary, certificate of pension) or a corresponding proof of
 possessing funds in the bank. Guarantor's signature on the letter of guarantee shall
 be certified by a public notary.

 A letter of guarantee which contains a statement of consent to the seizure and a
 certified guarantor's signature shall have the effect of a legally effective decision of
 execution. The applicant will receive a certified photocopy of the letter of guarantee,
 so that they may present a proof of the purpose of his stay in the Republic of Croatia
 if requested so by a body competent for state border control.

                                                                                        29
Working in Croatia

2.1.1.4. Travel health insurance

An appropriate and valid health or travel health insurance covers the costs that might
be incurred during a foreigner's stay in the Republic of Croatia in regard to the return
to his homeland due to health reasons, urgent medical assistance and/or urgent hos-
pital treatment.

Applicants for travel visas for one or two entries have to provide a proof of health
insurance and a policy of an appropriate and valid travel health insurance covering
the entire period of their stay in the Republic of Croatia.
Applicants for travel visas for an unlimited number of entries have to provide a proof
of health insurance and a policy of an appropriate and valid travel health insurance
covering the period of their first stay in the Republic of Croatia. Furthermore, appli-
cants for travel visas for an unlimited number of entries have to fill out a statement
regarding health or travel health insurance for subsequent visits.

Applicants are obliged to take out travel health insurance with an insurance company
in the country of their stay. If that is not possible, travel health insurance needs to be
taken out in another country. Physical or legal persons from the Republic of Croatia
inviting the applicant can on their behalf take out travel health insurance with an in-
surance company from the Republic of Croatia. The lowest sum insured must be in
kuna equivalent of €30,000.

2.1.1.5. Links

M
Ministry of Foreign Affairs and European Integration
I
Information about the visa regime between the Republic of Croatia and all other
countries: http://www.mfa.hr/MVP.asp?pcpid=1615 (in English)
Croatian Diplomatic Missions and Consular Offices of Croatia:
C
http://www.mfa.hr/MVP.asp?pcpid=1613 (in English)
h

 30
A Foreign Researcher's guide to Croatia

 2.1.2. Temporary stay

 Foreigners who are not obliged to possess a visa to enter the Republic of Croatia
 may stay in Croatia for a maximum of 90 days within a period of 6 months, starting
 from the day of their first entry (short-term stay).

 Temporary stay (more then 90 days) should be requested and shall be granted on
 the following grounds:

 -    work
 -    scientific research
 -    family reunification
 -    secondary school education and university-level studies
 -     humanitarian grounds

 Autonomous stay is a type of temporary stay which shall be granted to aliens
 who have been granted temporary stay for the purpose of family reunification for
 an uninterrupted four-year period at least, provided that they meet the conditions
 for granting temporary stay in the Republic of Croatia. Autonomous stay may be
 granted to spouses or unmarried partners, children coming of age and to parents and
 adoptive parents of minors.

 2.1.3. Permanent stay

 Permanent stay may be granted to an alien who has been in possession of a
 temporary stay permit for an uninterrupted period of 5 years before the submission
 of the application. It shall be deemed that the stay of aliens in the Republic of Croatia
 has been continuous, without any interruptions, if their several-time absence from
 the Republic of Croatia within a period of five years has not lasted longer than 10
 months, that is, if their one-time absence from the Republic of Croatia within a period
 of five years has not lasted longer than 6 months.

 Permanent stay shall be granted only to aliens who have knowledge of the Croatian
 language and the Latin script as well as of the Croatian culture and the organisation
 of the Croatian society.

                                                                                      31
Working in Croatia

2.2. Working in research organisations
Today the research sector in Croatia is a rather complex system made up of: 7
public universities (which are in fact umbrella organisations of independent faculties,
departments and academies), 26 public institutes, 13 institutes in the private
business sector, 6 technology centres in industry and 1 military research centre.

There is no official definition of a researcher, however, within the area of science the
definition of "scientist" is used. In terms of the Scientific and Higher Education Act,
scientists shall be the persons who are elected to the corresponding scientific titles
and are entered into the Register of Scientists. From 2010 the Croatian citizenship
is no longer needed to enter the Register of Scientists and foreign researchers
receive the same legal treatment as Croatian researchers. Foreigners can work in the
Republic of Croatia only with a work permit.

Scientific titles are: scientific associate, senior scientific associate and scientific
adviser. A researcher may be elected as a scientific associate, having the scientific
degree of the doctor of science and scientific works which confirm his or her status
as a recognized scientist. A researcher may be elected as a senior scientific
associate, having the scientific degree of the doctor of science and scientific works
which represent a significant contribution to science. A researcher may be elected
as a scientific adviser, having the scientific degree of the doctor of science and
scientific works which have significantly contributed to the development of science,
with special regard to the international affirmation of the scientist, international
recognition of his or her scientific work and its significance within the national
framework. The National Council for Science prescribes in detail conditions for the
election to scientific titles (kind and number of scientific works, evaluation of works
etc.). There are also three scientific-educational and artistic-educational titles:
assistant professor, associate professor and full professor.

In scientific organizations, scientists are elected to scientific employment positions
for the period of five years. The general requirement for election to a scientific
employment position is the entry into the Register of Scientists with the same
or a higher scientific title. The scientific organization may prescribe additional
requirements for election to scientific employment positions by its statute.

A contract of continuous employment will be concluded with the persons elected to
the scientific employment positions, with the obligation of re-election or promotion
every five years. The persons elected to scientific and associate employment
positions who work on a project of limited duration, may sign a fixed-term
employment contract for the period of the work on the project or its part for which the
person has been engaged. The obligation of conducting the re-election procedure
ceases after the employee has been elected.

Some
S     of the vacancies for research positions are published on the EURAXESS
Jobs
J    portal: http://ec.europa.eu/euraxess >Jobs (in English/French/German/Italian/
Spanish)

All job vacancies published in the Official Gazette are also available on the Croatian
A
E
EURAXESS portal: http://www.euraxess.hr/ > Job vacancies (in English)

 32
A Foreign Researcher's guide to Croatia

 In line with the provisions of the Aliens Act regulating the work of aliens in the
 Republic of Croatia, aliens shall be guaranteed identical rights as provided in the
 labour law regulations of the Republic of Croatia regarding employment and work
 conditions, that is, in collective agreements and arbitration rulings. The guaranteed
 rights shall refer to the maximum stipulated working hours and minimum rest periods,
 the minimum paid annual leave, the minimum wage rate, including the overtime wage
 rate, health conditions and safety at work, protective measures for the employment of
 expecting mothers, women and minor workers and ban of discrimination.

 M
 Ministry of Economy, Labour and Entrepreneurship provides information on
 employment policy and labour market. For more information check this website:
 e
 http://www.mingorp.hr >English version

 CCroatian Employment Service provides information on employment trends and
 llabour market sector shortages in Croatia. For more information check this website:
 http://www.hzz.hr (in English/German)

                                                                                   33
Working in Croatia

2.2.1. Work permit and Temporary stay for the purpose of work

Aliens may work in the Republic of Croatia on the basis of a work or business permit
(operating license). Aliens may not start working prior to having been granted tempo-
rary stay. Temporary stay for the purpose of work can be granted to a foreigner who
meets the following conditions:
-he or she has means of supporting him- or herself
-he or she has a place to live
-he or she has valid health insurance (proof of payment of health insurance)
-there are no obstacles for granting entry to the Republic of Croatia
-there is justified purpose of temporary stay
-he or she is a holder of a work or business permit or intends to reside in the Re-
public of Croatia for a period longer than 90 days, but for which he or she does not
require a working or business permit.

The work or business permit requirement does not apply to foreigners who perform
activities and implement projects in the Republic of Croatia on the basis of interna-
tional agreements on professional and technical assistance, which have been con-
cluded between the Republic of Croatia and the European Union, another state or
international organization, nor to volunteers working in non-profit associations and
institutions in the Republic of Croatia. Aliens who have been granted temporary
stay for the purpose of scientific research may work without a work permit or
an operating licence (check section 2.3. Scientific research projects).

A temporary stay permit for the purpose of work can be issued to a foreigner for the
same time period for which his working or business permit was issued, but for a pe-
riod of up to one year at most.

The Republic of Croatia has a quota system of work permits. The Government
of the Republic of Croatia decides on the annual quota (number) of work permits
in specific fields/occupations that are to be extended, as well as on those for new
employment. In order to protect the national labour market in which the rate of un-
employment has increased significantly, the Government has not issued a quota for
new work permits in 2011, but only for the extension of the existing ones. For more
updated information please visit Croatian EURAXESS portal: http://www.euraxess.hr
(in English).

A request for granting a work permit for a foreigner should be submitted by the em-
ployer to the competent police directorate or station in the area of the employer's
head office. If foreigners are subject to the visa requirement they are obliged to apply
for a visa prior to their entry into the Republic of Croatia at the responsible Croatian
diplomatic mission/consular post.

O
Organisation of police administration in Croatia (police stations):
http://www.mup.hr/1265.aspx (in English)
h
Croatian
C         Diplomatic Missions and Consular Offices of Croatia:
http://www.mfa.hr/MVP.asp?pcpid=1613 (in English)

 34
A Foreign Researcher's guide to Croatia

  Documents needed to apply for a temporary stay permit for the purpose
  of work:
  o
  1. Application form
  http://www.mup.hr/UserDocsImages/obr1A.pdf
  h
  2. Work or business permit/ Document proving that application for working or
  2
     business permit has been submitted/ Agreement on voluntary work/
     Document granting work on an international project or as a lecturer
  3. One colour photograph (35 x 45 mm)
  4. Original and copy of a valid travel document
  5. Proof of accommodation arrangements *
  6. Proof of means of support **
  7. Proof of health insurance
  8. Certificate of impunity (not older than 6 months)
  9. Government stamp of 20.00 HRK

 * Proof of ensured dwelling in the Republic of Croatia is: title deed, lease deed, deed
 of purchase, deed of donation and similar documents. In addition to these documents,
 the certificate of the house number allocation may be also required. Documents prov-
 ing ensured dwelling must be made out to the name of the alien, an immediate family
 member or a family member of alien's joint household. The family member of the al-
 ien's joint household shall give his/her consent on dwelling in writing.
 ** In compliance with the Regulation on the method of calculation and amount of
 means of subsistence for aliens in the Republic of Croatia ("Official Gazette" No 88/09)

  Documents needed to apply for a work permit:
  Employers must enclose the following documents with the request for granting
  a work permit for a foreigner:
  1. Employment contract or written proof of signed employment contract, or
     another appropriate contract
  2. Job description or type of work and working conditions
  3. Evidence of the foreigner's professional qualifications and skills
  4. Certificate of company, branch office, representative office, and craft,
     association or institution registration in the Republic of Croatia
  5. Certificate of settled tax obligations and contributions
  6. Statement substantiating foreigner's employment

 Request for granting a work permit to a foreigner:
  http://www.mup.hr/UserDocsImages/obr9a.pdf

 All original documents must be officially translated into Croatian, and an "apostille" of
 all original documents and certified translations may be required. It is suggested to
 check with the Croatian diplomatic mission or consular post whether the need for an
 "apostille" exists.

                                                                                      35
Working in Croatia

2.2.2. Degree Recognition & Professional Qualification

The recognition of foreign higher education qualifications is carried out for the
purposes of employment (professional recognition) or continuation of education
(academic recognition) in the Republic of Croatia, and it is based on the Act on the
Recognition of Foreign Educational Qualifications (Official Gazette, No. 158/03,
198/03, 138/06 and 45/11). The Agency for Science and Higher Education within
is in charge of the Croatian ENIC/NARIC Office, which conducts the professional
recognition procedure. The Office is part of the European Network of National
Information Centres on recognition and mobility.

The Agency for Science and Higher Education is required to make a decision on the
recognition of higher education within 60 days from the submitting of the application
for professional recognition.

Croatian ENIC/NARIC Office: http://www.azvo.hr/en/enic/enicnaric-office (in
C
English)
E

Professional recognition

Guidelines for initiating the procedure of professional recognition of foreign higher
education qualifications:

1. Fill out application form
(http://www.azvo.hr/images/stories/enic/OBRAZAC_ENIC.doc )
2. Collect documents required for professional recognition of foreign higher education
qualifications
3. Pay administrative fee
4. Submit documents

 36