Cute Hairstyles for Short and Long Hair
Page content transcription ( If your browser does not render page correctly, please read the page content below )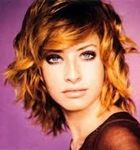 Cute Hairstyles for Short and Long Hair
There are a number of cute hairstyles you can choose from and your decision should be based on
whether you're willing to spend the extra time on your hair each morning, your age and the
shape of your face. This article takes a look at cute hairstyles for short and long hair, some of
which are high maintenance, while others will take you a few minutes to style in the morning.

Low Maintenance Cute Hairstyles
A polished full bodied bob is currently one of the top cute hairstyles due to it being so low
maintenance, while also being flattering for any type of face shape. The polished full bodied bob
is a full asymmetrical bob that falls softly over the frame of the face and features subtle bangs.
This cute hairstyle can significantly help to lighten up the facial area.




If you color your hair, this cut also makes it easier to manage. To keep your hair color looking
fresh at all times, schedule your color treatments closer together, especially if you color your hair
to mask the gray. Having dirty roots can make your new cute hairstyle look washed out and
cheap.

Hairstyles that are very short in the back, with more length on the top and in the front are sexy
and low maintenance. In the morning, blow dry your hair using a volumizing mousse on wet
hair, and root boosting serum. Style your hair using a round brush, which aids in providing
volume. Use a flat iron to smooth the ends out and mask any split ends. The shorter hairstyle will
help your hair to keep volume and the hair will lift easily without much backcombing.

To keep the volume and shape of your hair looking more natural, use a light or medium hold
hairspray, so it won't come off looking too stiff.

The Pixie Cut: In Five Minutes or Less
A sexy pixie cut is a low maintenance cute hairstyle that works for any age. Short pieces all over
help to minimize styling time. To style, wash and dry hair, applying product throughout the hair,
styling with your fingers.




For a chic hairstyle that's easy to do and low maintenance for any type of short cut, smooth out
the hair using a flat iron. Shape the pieces in the desired direction and use a small amount of
pomade to pull through ends and finish with a light mist if hairspray. Be sure to always use a
heat protection product for any type of style that requires a flat iron or blow dryer, especially if
your hair is chemically treated.

Flipped out bobs feature both volume and a ton of texture, which makes this cute hairstyle fun.
To accomplish this style, use a flat iron, in order to flip out the ends. Using a light wax paste or a
similar type of styling product will help the keep the definition in the different pieces of hair. For
texture that is more permanent, tell your hair stylist to undercut the hair.

For a textured out haircut, bangs will do the job, keeping the hairstyle itself looking grounded
and smooth. When the hair is dry, pull a texturizing product, such as hair glue or pomade,
through the end pieces. Use a flat iron on your bangs and a few pieces of top for a little bit of
smoothness.

When it comes to heavy duty products such as pomade, less is more. Start by using a small
amount and should you need more, apply as needed. If you start out by using too much product
you might need to wash your hair and start over.

Sexy Hairstyles for Long Hair
There can be nothing sexier than long, thick curly hair. To get long cascading curls with a high
shine, begin by washing and deep conditioning your hair. Dry your hair using a round brush and
use a large curling iron, alternating three inch sections, rolling your hair around the barrel in one
direction and repeat again in another direction. Doing this will help to create a rippling effect.
Once you've finished, spray everything with a medium hold hairspray.

If your hair is really flat and you want to add some volume, consider adding a few layers. If you
haven't seen a stylist, to achieve a more volumized look, use a curling iron and roll three inch
sections halfway up the curling iron barrel. Big loose curls will equal more volume. Spray your
hair with a low to medium hold hairspray. Use your fingers and go through the curls, pulling
them out so that they turn into long, loose ripples. Be sure to tell your hair stylist how you wear
your hair naturally so that they can give you the cut you need, based on how you part your hair.
Be sure to deep condition your hair, overnight. Deep conditioning your hair can help by
providing an extra dose of moisture.

Popular New Hairstyles for Curly Hair
Hair that is naturally curly requires a lot of maintenance, in order to get the right look. New
hairstyles for curly hair is all about maintaining and managing your wild curls and getting a more
polished look.

New hairstyles for curly hair features such looks as the undone dame, tousled waves and the
romantic swept back look.

Top New Hairstyles for Curly Hair
The undone dame hairstyle is recommended for women who have very thick and curly hair. This
look requires plenty of layers in order to pull it off flawlessly. To style it, begin by combing your
hair out after it has been washed and gently towel dry it. Apply curl enhancing products. Use a
diffuser attachment and set the blow dryer to low, drying the hair until it's mostly dry. This style
is recommended for women who have slender or long faces.

The tousled look is a great style for those days that you're wanting a fancier look for a night out.
With a few bobby pins, this look is easily accomplished. Begin by parting and styling your
bangs. Next secure all of the hair in a loose ponytail, in the back of the head. Use bobby pins and
take one inch sections of the ponytail and secure them up. Make sure to randomly place the
section, using your curls to mask any imperfections. Finish the look off with a light misting of
hairspray.

New hairstyles for curly hair also feature the swept back sweetheart look. This romantic style is
easy to do and is ideal for women with thick curls. To style, wash your hair and towel dry. Use a
curl enhancing product, combing it throughout your hair. Use a diffuser attachment on your hair
dryer until the hair is dry. Once the hair is dry, grab hair on either side of the head above the ears
and secure loosely using bobby pins. Finish the look off with a light misting of hairspray.

A wavy hair style is perfect for women who don't have ringlet curls but want to get some wave
action going. After washing your hair, towel dry it, removing as much moisture as possible.
Apply a curl enhancing product. Use a diffuser on your hair dryer until the hair is totally dry.

Easy To Do Styles for Short Curly Hair
For women looking for new hairstyles for curly hair that's short, this next hairstyle is simple and
pretty adorable, allowing soft curls to frame the face perfectly. To begin, wash your hair and
towel dry. Apply curl enhancing products and use a diffuser attachment on the blow dryer.
Separate the curls using your fingers and add some defining pomade.



Read More http://cutehairstyleshq.com/hair-styles-for-curly-hair/

New Hairstyles Inspired by Vintage Looks
Today, new hairstyles for women have been inspired by vintage looks from the classic beauties
of the past. From bobs to the infamous Gibson cut, Hollywood glam plays a big part in new
hairstyles and this article will explain how you can get these hot looks and the right way to
maintain them.

New Hairstyles: The Gibson Girl
The Gibson girl was a trendy hairstyle in the 1890s. This look consists of a textured and frothy,
yet angelic look that's perfect for today's woman. To achieve this look, spray on a texturizing
product and blow dry. Start at the bottom and work your way towards the top, teasing one inch
sections of the hair starting at the root, then follow up with a flat iron. Make sure you spray each
section using a heat protecting spray. Brush out your hair using a soft bristle brush. Finish this
look by sweeping your hair to the top of your head and loosely gather it, pinning it in place using
bobby pins. Typically, this style works for most face shapes and helps to significantly bulk upper
finer textured hair.

New hairstyles that are in today wouldn't be considered complete without a refined pixie cut.
This short cropped hairstyle has made a big comeback in Hollywood.

Begin by getting a cut from a professional stylist. This new hairstyle is best when cut with either
a razor or texturizing scissors, in order to create a softer more feminine feel. To style just use a
small amount of thickening cream on damp hair. Comb the hair into place and allow it to air dry.
Use your fingers to style.

Old Hollywood Made New Again




Old Hollywood waves for new hairstyles is one of the most requested looks from celebs on the
red carpet. To accomplish this style, build up body in your hair by blow drying and applying
mousse to damp hair. Curl two inch sections around a two inch barrel curling iron, clipping each
curl as you go. Allow your hair to cool down before removing the clips. Brush hair smoothly
using a soft bristle brush.

When you think of a blonde bombshell, odds are Marilyn Monroe comes to mind. This type of
iconic look can be achieved on long hair with the help of a few bobby pins. To style it, curl your
hair using a one inch barrel curling iron. Curl in horizontal sections, clipping each curl as you go
and allow the curls to cool. Brush your hair using a soft bristle brush and allow the hair to
naturally form into waves. For really long hair, twist up the hair and pin it using bobby pins, in
order to create a faux bob.
Read More http://cutehairstyleshq.com/new-hair-styles/

Easy Hairstyles for Women
Easy hairstyles for women that involve an edgier look can be both sexy and low maintenance.
This article explains how to achieve a more alternative look and how simple these hairstyles are
to maintain, just be prepared to turn heads with these high fashion looks.

Choppy and Edgy Easy Hairstyles
For easy hairstyles that feature the choppy, textured look, wash and dry hair before styling. Once
your hair is dry, use a styling glue or wax and pull your hair in the position you desire. Using
wax or pomade will allow you to play with your hair later on, if you feel like touching it up.




A short and shaggy layered cut with bangs is perfect for heart shaped or round faces. To style
apply a smoothing product and use a flat iron. Make sure your hair is completely dry before you
begin using the flat iron and then finish up the look by applying a medium hold hairspray for
extra polish.

Razor cut layered easy hairstyles are very trendy right now. Short razor cut layers and full bangs
will give your style an asymmetrical look. Ideal for any face shape and perfect for women with
longer faces. The asymmetry in the front of the head and the longer bangs will help to confuse
the eye and make a longer face appear to be shorter. Adding touches of wild hair color can really
make this look pop.

To style, apply a heat protecting product before you begin blow drying. Use a flat iron in order to
smooth out any waves and apply pomade for textured styling.

Textured and Chic Hairstyles
A chic and smooth layered cut is very sophisticated and can be styled in several different ways.
This cut looks amazing on women who have an oval shape to their face.




A fun and cute layered style with imperfect layers and random curls make this an interesting
look. To style use a volumizing mousse while your hair is still damp. Use a round brush when
blow drying for extra volume and smoothness. Use a curling iron and create soft curls around
your face, sweeping your bangs off to one side. Finish off the look using a mild hold hairspray.

A natural wavy short layered cut is easy to maintain and has a romantic look to it. To style
simply blow dry and add mousse to damp hair.

The pixie cut is one of the most popular easy hairstyles for women out there. A super short cut
that has a lot of texture to it requires hardly any styling and a small amount of pomade to
improve the texture.

Modern layers and lengths involve incorporating different length layers in order to create a more
structured and whimsical style. To style this cut, while your hair is still damp, apply a small
amount of volumizing mousse. Blow dry your hair using a round brush. Instead of rolling your
hair away from the face, roll the hair forward. Use a firm styling wax to hold your hair in place.



Read More http://cutehairstyleshq.com/easy-hair-styles/

Romantic Short Hairstyles for Women
I'm sure you've noticed that short hairstyles for women are huge right now. From straight to
textured or wavy, there's several ways you can add variety to short hairstyles for women and in
this article we tell you how.

Low Maintenance Short Hairstyles for Women
Short hairstyles for women can be romantic. To style your short hair so that it has a romantic
edge to it, begin by applying a small amount of smoothing serum to damp hair and comb it
through. Blow dry the hair straight and use a flat iron to touch up any pieces of hair that might
need some extra smoothing. Use the end part of a comb in order to evenly sweep the hair across
the forehead. Follow up this look with some big earrings or go wild and apply a bold eye
shadow.

Tousled and textured short hairstyles for women are simple, sexy, and easy to do. You can play
up the natural texture of your hair, or for a more casual vibe, liberally apply a medium hold hair
spray, using your fingers to separate your hair.

To get a textured look, once you get out of the shower, towel dry your hair, misting it with
texturized hairspray. Use a natural bristle brush when you're blow drying the hair and curve the
front layers in the same direction. Use some pomade, warming it up in your hands and apply it to
the ends of your hair. Arrange chunks of your hair in a messy manner across your forehead and
tuck the rest of the hair behind the ears.

Straight or Wavy Bobs
A wavy bob is perfect for someone who loves having short hair, but wants short hairstyles for
women that are more on the feminine side. To achieve a wavy bob, create a mid or deep side part
in your hair and apply texturizing cream when your hair is damp. Blow dry the hair straight,
using a round brush. Use a two inch barrel curling iron to curl only the ends of the hair and then
wrap small sections of your hair around the barrel, releasing after five to ten seconds. Apply
some styling wax, using your fingertips and separate the curls in order to loosen them into waves
that are barely there.

A simply bob is one of the most popular short hairstyles for women because it's both sexy and
low maintenance. If you can pull off bangs, then this might be the look for you. To style your
hair, wash and blow dry. When blow drying use a round barrel brush. Apply a very small amount
of pomade to the ends of your hair, following up with a shine serum in the bangs. To keep this
look in place apply medium hold hairspray, lightly.



Read More http://cutehairstyleshq.com/short-hair-styles-for-women/

Sexy Medium Length Hairstyles
When it comes to medium length hairstyles, there are several options to choose from, including
rocker curls, shaggy low maintenance looks and waterfall waves. Because medium length
hairstyles allow you to have more of a selection, more and more women are keeping their hair at
this length.

Easy To Do Medium Length Hairstyles
For a shaggy, sexy look, let your hair air dry and run conditioning serum through your hair.
Bangs with this look provides the wearer with a more youthful appearance. Blow dry bangs
using a round brush and ensure they're completely dry. Use a small dab of shine serum on your
bangs, adding a little polish to the look. If the rest of the hair is almost dry, use a diffuser and dry
the ends.

For a sexy fresh out of bed look, blow dry your hair and use a dab of straightening balm,
working it through your damp hair, before blow drying. Take small sections of your hair and dry,
working towards the front of your hair. Use a small amount of styling cream, working it through
the ends of your hair, as this will provide you with some extra bounce.

For a medium length hairstyle with a ton of volume, blow dry your hair. Start at the back of your
head, drying your hair in two inch sections, moving slowly towards the front. Apply a small
amount of straightening cream through your hair. For an extra dose of volume around the sides
of the face, pull the brush out to the side of the face, instead of pulling the hair down. To avoid
frizzy hair, heat up a small amount of anti-frizz serum and run your hands lightly over your hair.

Wavy Styles for Medium Length Cuts
For sexy waves, use a gloss enhancing conditioner. Blow dry hair straight. For the pieces of hair
that frame the face, hold the ends around the barrel of a round brush when blow drying, in order
to get a strong wave at the bottom of the hair. If you want an additional curl at the ends of your
hair, once the hair is totally dry, use a large barrel curling iron in order to create a more dramatic
swoop.

Hair that is slightly messy, with tons of teased out texture, is very punk rock meets pinup. Spray
your hair with hairspray and use a blow dryer, back combing the back section. Use a few pieces
of hair and pull it forward to frame your face. To add tendrils, use your fingers. Add some bobby
pins to add more texture to your look.

Rocker waves for medium length hair are easy to do, as long as you use the right type of
products. Start by spraying dry shampoo all over your hair, which helps to get rid of the
greasiness and adds volume. Next, use a little texture pomade, warm it up in your hands and
work it thoroughly through your hair. Too much can weigh your hair down, so use the pomade
sparingly.

Big volume hair is a low maintenance sexy style. Start by washing and blow drying your hair.
Flip hair upside down and scrunch your hair, using a spray gel. To avoid tons of frizz, use an
anti-frizz hair serum. Wash your hair with a protein spiked shampoo, for extra shine.
.Medium length hairstyles also look sexy when straight. To achieve a smooth look, wash hair and
use a heat protecting spray. Use a flat iron and methodically go through your hair, in two to three
inch sections. Finish up this chic look by spraying a small amount of hairspray and adding a
shine serum as a finishing touch.



Read More http://cutehairstyleshq.com/medium-length-hair-styles/