Digital Lending - The State of Results of an American Bankers Association research study
If your browser does not support JavaScript, please read the page content below:
Digital Lending - The State of Results of an American Bankers Association research study

The State of Digital Lending | 1 The State of Digital Lending The American Bankers Association conducted a survey to review the digital lending landscape. Topics included banks' challenges and opportunities, their use of digital lending technology and their views on partnering with non-bank digital lenders. Results of an American Bankers Association research study
The State of Digital Lending | 2 Contents ABA survey: The state of the digital lending landscape Revitalizing the business of banking with digital lending The rise of fintech digital lending Why banks must respond to the fintech revolution Room for opportunity Models of digital lending—technology partnerships Case study: Student loans at WSFS Bank Case Study: Student consolidation/refinance loans at Darien Rowayton Bank Case Study: Small business lending at Burling Bank The quest for end-to-end integration Choosing a fintech technology or business partner Closing thoughts Top 10 takeaways Learn more 3 4 5 6 8 9 12 14 16 18 19 20 21 23 About the American Bankers Association Research Study The State of Digital Lending, a survey initiative by the ABA's Endorsed Solutions Group, examines how banks are taking advantage of digital lending, the challenges they face and where they see opportunities.
The ABA Benchmarking & Survey Research group collected survey data from nearly 200 banks—financial institutions of all sizes—those with less than $1 billion in assets (74%), $1 billion to $3 billion (15%), $3 billion to $5 billion (4%), $5 billion to $10 billion (2%) and more than $10 billion (5%). © 2018 American Bankers Association, Washington, D.C.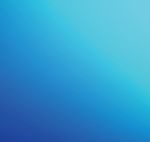 The State of Digital Lending | 3 ABA survey: The state of the digital lending landscape The ABA survey was conducted to review the digital lending landscape, specifically to gauge member interest in two different types of business models: • Technology partnership—Implementing digital lending technologies to offer a digital customer experience to originate, underwrite to bank guidelines, and close small business and consumer loans. • Referral model—Refer customers that fall outside of the bank's lending guidelines, either for credit reasons or infrastructure limitations, to an online lender and receive referral fees.
The survey drew responses from nearly 200 banks, most (74 percent) were community banks with assets of under $1 billion. The loan types these banks offered, as a percentage of total loan origination volume, were split among consumer loans (11 percent), small business loans (22 percent), commercial loans (37 percent) and mortgages (37 percent). The figures were much the same for banks with assets over $1 billion. A vast majority of all banks included in our survey offered unsecured personal loans (83 percent), home improvement loans (88 percent) and automobile loans (88 percent), with just a small percentage (7 percent) offering student loans.
Of those who did not offer consumer and small business loans, there was interest in expanding into those loan categories if they had technology that would enable them to competitively make these loans. And fully 83 percent of banks surveyed intend to slowly or moderately grow their business lending (loans from $3M–$100M) in the next two years. How would you describe the size of your institution by assets? Figure 1: % Less than $1 billion 74% $1 billion to $3 billion 15% $3 billion to $5 billion 4% $5 billion to $10 billion 2% Above $10 billion 5% Total 100% 74% Less than $1 billion 26% Above $1 billion Less than $1 billion (143) Above $1 billion (50)
The State of Digital Lending | 4 Revitalizing the business of banking with digital lending Fast food got even faster. Download an app to order McDonald's meals from your smartphone. After logging in, your order is prepared and your payment processed. Have your food delivered to a curbside parking spot, jump the line inside and pick it up or check in at the drive-through using a four-digit code. It's fast and easy. McDonald's sees digital, mobile transactions as a way to win back customers after four straight years of traffic declines—especially to appeal to those customers who live on their smartphones.
"The idea is to make customers' lives easier, more convenient and more enjoyable," said CEO Steve Easterbrook. "It's not meant to be life-changing. It's just meant to modernize the model… to embrace change to offer a better McDonald's experience." There's more to it than the experience. Digital ordering speeds transaction times and reduces errors. If 20 percent of drive-through customers use curbside and another 20 percent use the lanes for pickup only, restaurants could serve another 20 cars per hour, Easterbrook said.1 Analysts liked the sound of that. The company's stock price hit an all- time high as digital ordering—both mobile and with in-store kiosks— moved from testing to roll-out in 2017.
"There's no doubt we need to be part of the smartphone generation," said one McDonald's franchisee. Another said that "younger customers avoid quick-service restaurants due to lack of technology, and they don't like dealing with people, so the app will help." The banking industry has certainly seen the benefit with the exponential growth of online and mobile banking for day-to-day transactions, such as viewing account balances, making payments and transferring funds. According to Juniper Research, by 2021, half of all adults worldwide will use a smartphone, tablet, PC or smartwatch to access financial services— up 53 percent from 2017.2 Digital banking will continue to grow as customers flock to financial institutions that can offer faster, secure, omnichannel digital services.
But are banks poised to take advantage, especially with their lending products? Traditional banks, particularly smaller ones, have typically lagged in technology adoption for lending, especially compared to up- and-coming fintech players. If you're a glass-half-full person, this technology shortfall could be seen as an easy opportunity. Could digital automation for lending represent the next wellspring of growth for banks, and if so, what is the best way to get there? The takeaway for banks is clear— Even in a banking environment focused on customer relationships, there's a place for the expediency and convenience of digital interactions, especially among millennials.
1. Forbes, Thom. "The New McDonald's Experience: Kiosk And Mobile Ordering." Marketing Daily – Top of the News, Media Post, November 18, 2016, https://www.mediapost.com/publications/article/289382/the-new-mcdonalds-exp erience-kiosk-and-mobile-or.html.
2. Bhas, Nitin, "Retail Banking: Digital Transformation & Disruptor Opportunities 2017-2021," Juniper Research, February 2017— https://www.juniperresearch.com/researchstore/fintech-payments/worldwide-di gital-banking.
The State of Digital Lending | 5 The rise of fintech digital lending The banking industry's share of lending in the U.S. is about 44 percent of the overall market, around $6.6 trillion. Non-bank digital lending represents a sliver of total lending in the U.S.—only 3 percent of consumer loans and 5 percent of small business loans as of 2015.3 Digital lending (excluding mortgages) is a total addressable market of $1 trillion in the U.S., and loan origination volumes could reach $90 billion by 2020 from about $25 billion in 2015, according to a January 2016 report by Autonomous Research, a provider of research on financial companies The firm indicated that digital lending could account for more than 10% of the U.S.
lending market by 2020.4 Non-bank lenders are creating—and meeting—significant new demand in areas not traditionally served by banks, focusing on non- standard credit profiles that expand their market for borrowers. While their initial solutions targeted lending for a limited range of loan types, new non-bank offerings have expanded to include student loans, mortgages, commercial real-estate loans and small to medium-sized enterprise (SME) loans.
At the same time, the flood of non-bank lending companies has fragmented the lending market, resulting in specialized, agile solutions that traditional lending platforms have found difficult to match. Well- known examples include Lending Club and Prosper for consumer loans, OnDeck for SME loans, Promise Financial for weddings, StreetShares for veteran-owned businesses, and CommonBond and SoFi for student loans. 3. Morgan Stanley Blue Paper: "Global Marketplace Lending: Disruptive Innovation in Financials", May 19, 2015. 4. Autonomous Research, Digital Lending: The 100 billion dollar question, January 2016.
A quick definition of digital lending Digital lending refers to using online, digital platforms to originate loans directly to customers, usually consumers and small to mid-size enterprises. Online loan origination platforms may automate some or all components of loan applications, such as electronic data and document capture, automated underwriting and e-signatures. Advanced analytic models automate credit decisions for faster, more precise and targeted underwriting.
This automation can be delivered through a technology platform that is bank-developed or bought to reside on the bank's own IT infrastructure, or it can be leased as a software-as-a-service offering, securely accessed from the cloud. With either delivery method, automation enables banks to deliver loans more efficiently while maintaining their traditional underwriting, pricing and compliance practices. For what types of loans does your bank currently use an online or digital loan origination channel? Figure 2: Commercial loans Consumer loans Mortgage loans Small business loans 0% 20% 40% 60% 80% 100% 11% 58% 82% 26% All Banks
The State of Digital Lending | 6 Why banks must respond to the fintech revolution With non-bank lending gaining momentum, banks are looking at new ways to meet changing customer expectations, maintain and expand their lending channels, and compete with non-bank lending companies. Many traditional banks offer some form of digital capabilities around lending, such as loan status, loan payments and basic account information. However, the majority of banks' lending processes—including online application, onboarding, processing, underwriting and funding have yet to be overhauled through technology.
That means there is still a lot of opportunity to improve productivity, close more loans and increase revenue per loan with cheaper, faster and automated services. Customers expect it, non-bank alternative lenders are offering it, but most banks are not there yet. Bain and SAP Value Management Center estimate that only 7 percent of bank products are handled digitally from end to end.5 Banks will not be able to grow and meet their customers' expectations if they continue to rely on traditional, manual processes and channels that could be automated. It's time to redefine loan processes to be able to match the experience offered by non-bank lenders.
Digital channels improve the customer experience For customers, non-digital loan processes translate into slow turnaround time, low transparency and low predictability. In a 2016 Federal Reserve survey, 45 percent of respondents complained of long waits for a credit decision, and 42 percent felt the application process was difficult. In contrast, online lenders far outperformed traditional banks on both counts, with only 17 percent complaining about long waits and 26 percent a difficult process. Cumbersome processes and slow decisions are significant problems for banks when you consider that even a one-day delay or uncertainty in responding to the customer could result in losing the business to a more agile and transparent competitor.
Banks may not even realize they have lost this opportunity, as the potential customer may bypass the bank completely and apply directly through a digital lender. However, customers have had their issues with non-bank alternative lenders. Borrowers who have used these lenders often report significantly lower overall satisfaction (26 percent) than those who turn to traditional banks (75 percent). Online lenders may offer a smoother application process and faster credit decision, but the rest of the experience often disappoints, with 19 percent unhappy with their repayment terms and 33 percent complaining about unfavorable Although much has been made of the novelty of digital lending platforms, their core products differ little from traditional loans.
The advantage is in the use of technology to reduce the time and cost of originating and servicing loans, allowing banks to grow their portfolios efficiently and more cost-effectively.
5. Bain Brief, Retail Banks Wake Up to Digital Lending, December 2015
The State of Digital Lending | 7 interest rates, compared to 3 percent for banks which tend to have a lower cost of capital.6 When it comes to consumer and SME lending, banks by nature have some notable advantages. They have stable, low-cost funding and a long experience managing credit risks through business cycles. Equipped with these competitive advantages, banks that innovate and leverage new digital lending technologies will be well-positioned to compete—as long as they can make it cost-effective to originate and service their loans.
Digital channels reduce the cost of managing loans For now, non-bank alternative lenders have the upper hand on efficiency. Operating expense as a percentage of outstanding loans run at approximately 6 percent at banks that use traditional processes, compared to less than 2 percent at the non-bank alternative lenders. Automation can also reduce the time banks spend to underwrite loans, so they can make more loans and offer more products. Borrowers can receive loan approval and funds more quickly. When asked to cite the challenges banks face in consumer lending, respondents to the ABA survey said efficiency was the leading concern (72 percent), followed by cost (61 percent), and process, operations and staffing (57 percent).
The responses were much the same for small business loans.
It's no surprise that 31 percent of banks indicated they would be interested in forming a partnership with a third-party provider to originate and service consumer loans; 80 percent indicated they would be interested in using technology to support their small business loans business. Through automation, digital lending can make it feasible for banks to reclaim the consumer and small business lending markets they may have exited for cost and efficiency reasons. Having a broader range of loan offerings can be vital for preserving and enhancing the customer relationship. Banks naturally (and rightfully) fear that if a customer goes to another bank or an online lender for even part of the relationship, they could ultimately lose all of that customer's business.
6. Federal Reserve 2016 Small Business Credit Survey Report on Employer Firms. Which of the following describes your challenges in consumer lending? Figure 3: "When I look around the communities, we should be the ones lending to small businesses, because that's how we're going to get the whole relationship. That's the difference with a community bank; it's not about transactions, it's about the relationship." Julieann Thurlow, president and CEO, Reading Cooperative Bank 72% 15% 21% 51% 57% 61% 0% 10% 20% 30% 40% 50% 60% 70% 80% O t h e r S e r v i c i n g & c u s t o m e r s e r v i c e C u s t o m e r a c q u i s i t i o n P r o c e s s , o p e r a t i o n s & s t a f fi n g E f fi c i e n c y C o s t All Banks
The State of Digital Lending | 8 Room for opportunity Only half of larger banks (assets above $1 billion) surveyed and just 38 percent of smaller banks are already using a digital loan origination channel, most frequently to support mortgage and consumer loan originations. Within the category of consumer loans, digital loan origination was most prevalent for unsecured personal loans (73 percent), home improvement loans (56 percent) and automobile loans (69 percent)—mirroring the degree to which the surveyed banks offer these types of loans.
Of the banks that offer digital loan channels, most have only digitized the loan application (96 percent), compared to 47 percent that have digitized document uploads, 41 percent e-signatures, and 34 percent digital channels, such as email or instant messaging for customer service.
For the most part, manual processes still drive the decision-making process. Only 13 percent of small banks and 32 percent of large banks offer instant credit decisions. Clearly, there is an opportunity for electronic documentation and data validation in the loan process– areas that many non-bank lenders are leveraging today. In a nod to our smartphone-obsessed age, most all of the banks, large and small, that offer some form of lending-related digital capabilities make them available on mobile devices. In most cases, that mobile capability is just being able to access the bank's website from a smartphone, rather than initiating and completing the loan processes through the bank's mobile app.
Describe your institution's types of lending as a percentage of total annual loan origination volume: Figure 4: Less than $1 billion Average % of origination volume Consumer loans 11% Small business loans 22% Commercial loans 37% Mortgage loans 37% Above $1 billion Average % of origination volume Consumer loans 10% Small business loans 18% Commercial loans 40% Mortgage loans 33% "When you look at the broader market in late 2016 and early 2017, fewer than 100 banks were capable of taking a digital application for a small business loan online. It's a great opportunity for improvement.
"Digital is no longer a nice-to-have, a 'maybe we'll get there someday.' Digitalization is a must-have requirement. There's no reason that you shouldn't have something today." Chris Rentner, founder and CEO, Akouba Please describe your institution's–2 year focus on small business lending (loans in $3M–$100M range) Figure 5: 0% 10% 20% 30% 40% 50% 60% 7% 54% 29% 10% Aggressively grow Moderately grow Slowly grow Remain steady All Banks
The State of Digital Lending | 9 Which online features do you provide to customers? Figure 6: Less than $1 billion Above $1 billion *Applications 96% 95% Instant credit decisions 13% 32% Document uploads 54% 32% Electronic loan agreement signature 46% 32% Direct communication to customer service 33% 36% Other 2% 0% Total 100% 100% Models of digital lending— technology partnerships Banks don't necessarily have to compete with fintech companies; they can partner with them.
With little upfront investment, banks can: • Take advantage of third-party software-as-a-service (SaaS) digital lending solutions.
• Make referrals to digital lending partners. • Purchase assets originated by non-bank lenders. Technology partnerships with fintech Many fintech firms see an opportunity to work directly with banks as a technology enabler versus a competitor. They understand banks are compliance savvy and recognize the synergies between their technology expertise and the banks' ability to bring the low-cost funding and the trusted relationships. As a result, these fintech firms offer software-as-a-service solutions for banks.
Some banks have developed their own online lending platforms in-house. Building internally offers the most control over underwriting guidelines and the customer experience, but it can be an expensive and time-consuming project.
If you're big enough, you can buy your own digital lender, as SunTrust Banks Inc. did when it acquired digital consumer lender FirstAgain and re-branded it as LightStream in 2013. For many banks, a better option is to partner with fintech firms that offer online lending platforms on agile and adaptable foundations. Cloud-based, software-as-a-service offerings are available to digitize nearly every loan type, with low upfront cost and high future flexibility.
19% 1% 34% 41% 47% 96% 0% 20% 40% 60% 80% 100% O t h e r D i r e c t c o m m u n i c a t i o n t o c u s t o m e r s e r v i c e E l e c t r o n i c l o a n a g r e m m e n t s i g n a t u r e D o c u m e n t u p l o a d s I n s t a n t c r e d i t d e c i s i o n s * A p p l i c a t i o n s All Banks * Includes PDF applications which can be downloaded or completed online.
The State of Digital Lending | 10 These are typically white label solutions, which enable banks to offer a branded end-to-end digital lending solution to their customers without investing in infrastructure or technology creation around the solution.
The banks maintain full control over the origination process. This approach has several benefits: • Implementation cost is quite low compared to having the bank develop a solution in-house, even if it had the resources to do it. • Banks can readily offer new products and services online under their own brand, thereby increasing their brand value with current and potential customers.
• Modern, agile software technology enables the banks to quickly customize the platform to fit their lending practices and adapt to future changes. Since loans remain on the bank's books, there is strong interest in collaborating with fintechs in this manner. In the ABA survey, 71 percent of respondents said their bank was interested in using a third- party digital platform for consumer loan origination. That figure was even higher (79 percent) for larger banks, those with assets above $1 billion. For all banks, the strongest interest was in partnering for auto loans (71 percent) and unsecured personal loans (71 percent), as well as home improvement loans (56 percent) and student loans (44 percent).
Regardless the type of partnership, it is essential that banks understand the fintech's cybersecurity and data protection processes. "Even large banks realize that the cost to build digital lending technology themselves might be very high, and only the big banks can do it. Small community banks have to come up with these partnerships to help us evolve." Kevin Murphy, chief lending officer, Burling Bank Partnerships between fintech lending companies and banks can be synergistic: Banks gain the ability to provide a better customer experience, increase loan originations in various asset classes, increase revenue, provide more loans with no additional risk or staff, and reduce their cost per loan.
For fintechs, banks provide a loyal customer base, deep financial services experience and familiarity with the regulatory environment.
What type of consumer loan offerings would your bank consider exploring by leveraging a third party for greater product offering and customer acquisition/retention opportunities? Figure 7: Less than $1 billion Above $1 billion Unsecured personal loans 71% 70% Student loans 45% 40% Home improvement loans 48% 80% Auto finance 74% 60% Total 100% 100% Student loans 71% 71% 44% 56% Auto finance Unsecured personal loans Home improvement loans All Banks
The State of Digital Lending | 11 White label digital lending in action Early adopters of white label digital lending solutions include: • Burling Bank of Chicago uses the ABA-endorsed Akouba digital loan origination platform to digitize small business loans, thereby reducing cost per loan, increasing loan volume and creating a better customer experience within its current brand, loan policies and underwriting criteria.
• WSFS Bank in the Delaware Valley uses LendKey's ABA-endorsed student loan lending platform and online marketplace to develop the bank's own private student loan and refinancing programs, as well as to participate in the LendKey open marketplace. • Using technology from On Deck Capital, a U.S. online small business lending company, JPMorgan Chase & Co., is building a digital platform for its own small and medium- sized enterprise lenders. Under the partnership, all the credit parameters and underwriting are provided by the bank, while OnDeck provides the technology for digitization and automation.
Referral partnerships with fintech There are two types of referral models, both of which are gaining traction: • Outbound referrals—Banks refer customers who fall outside their product offerings or credit parameters to a digital, non-bank lender to provide a possible alternative lending product that fits the customer's need. • Inbound referrals—Non-bank lenders originate assets and sell them to banks. Referring banks in an outbound referral can typically place parameters on the types of loans and the pricing a non-bank referral partner can charge their customers. Likewise, if purchasing assets from a non-bank lender, banks can specifically define the types of loans and thecredit profilestheyarewillingtobuy.Somereferralmodelsalsoofferco-branded loans,wherebanksorfintechsoffercustomerseachother'sproducts.
The advantage for banks is that outbound referral models bring additional revenue from referral fees, with very low up-front investment. For customers the bank cannot service, a referral allows that bank to meet the customer's need by offering an alternative option while maintaining its existing customer relationship (deposits accounts, etc.). Interest in a referral model to augment a bank's product offerings is mixed. ABA research showed interest in considering a referral model relationship with digital lending partners for consumer loans (53 percent), small business loans (57 percent) and mortgages (53 percent), with interest somewhat higher among smaller banks.
Referrals enable banks to fill product gaps, strengthen existing customer relationships and generate income. For digital lenders who often struggle with stable funding, referral relationships lead to higher loan originations.
Alternative/digital lending companies offer automated lending capabilities in multiple areas. Please indicate the area in which your bank would consider exploring a referral model relationship. Figure 8: Other Mortgage lending Small business lending Consumer lending 0% 10% 20% 30% 40% 50% 60% 10% 53% 53% 57% All Banks
The State of Digital Lending | 12 Within the consumer loan category, there was strong interest in exploring a referral relationship for all four types of loans listed: auto finance (78 percent), unsecured personal loans (77 percent), home improvement (58 percent), and student loans (48 percent).
Of ABA members surveyed, 82 percent said they would be interested in partnering with another lender to serve customers that it could not qualify under the bank's underwriting criteria. This was particularly true for automobile and unsecured personal loans, if the referral were automated (93 percent), and as long as the interest rate set by the digital non-bank lender wasn't punitive. Of utmost importance to respondents was that the interest rate comply with applicable laws and regulations.
Chicago-based Burling Bank is exploring a slightly different approach to referrals. "If we are unable to work with a client, we may refer them to a non-profit financial institution that offers lending products as well as financial coaching that can help a small business open its doors, grow, and mature—and ultimately become bankable," said Burling Bank Chairman Andy Goldberg. "These types of organizations tend to offer credit for less than some online lenders do, with the mission to help developing businesses generate employment and economic benefits in the community." Case study: Student loans at WSFS Bank WSFS Bank—the oldest and largest locally managed bank and trust company headquartered in the Delaware Valley—listened to its customers.
"We heard customers talking about their kids getting ready to go to college or having just graduated with high burdens of student loan debt," said Lisa Brubaker, senior vice president. "We were looking at ways we could be more useful to our customers. "As a community bank, we want to be able to provide solutions our customers are asking us for. One area where we saw a gap was in having a viable student loan program. We didn't have any avenues for education lending in general except for general equity and unsecured loan products, which didn't really work for our customers. Obviously, we didn't want to encourage our customers to look outside of the bank because we didn't offer the solutions they need.
We wanted to help those graduates come out with something more affordable for them long-term."
The State of Digital Lending | 13 To respond rapidly to this need, WSFS Bank in 2013 adopted the LendKey lending platform for originating student loans. This partnership approach enabled WSFS bank to quickly deliver a program to market that uses the bank's underwriting criteria and standards. The bank keeps the asset on its balance sheet and LendKey services the loan. Borrowers have two avenues to find their way to WSFS Bank: • They can visit the LendKey online marketplace, which is open to anyone, and be offered a buffet of choices that match their needs. If they are in the WSFS Bank service area—Delaware, Pennsylvania and New Jersey—WSFS Bank will be offered as a choice.
• They can go to the WSFS Bank website and click on Education Lending, where the LendKey offering for both student loan consolidations/refinances and private student loans is available under the bank's own brand. Applicants for consolidation/refinances can receive a credit decision within a day, as long as they have provided the necessary supporting documents. Adaptation and opportunity WSFS Bank has made a series of acquisitions over the years, and the LendKey platform has easily adapted. "That has actually worked out very well," said Brubaker. "When we started with LendKey, we decided that the market for the LendKey offering would be our local footprint.
The acquisitions have primarily been in our established market area. Most of those acquired banks didn't have a robust student loan platform in-house, so getting access to the LendKey platform brought this additional benefit to joining the legacy organization." In addition to addressing the demand for student loans, LendKey's technology opens the door to other new business opportunities for the bank by offering the bank a whole new cohort of customers to cross-sell.
The heavily marketed LendKey platform drives new customers to the bank's offering. "The LendKey offering has been a good way for us to get into a market that enables us to reach a broader base of customers," said Brubaker. "It offers technological efficiencies that save us time and money, since applications are already filled out with LendKey. It has worked well for us and been a positive experience. It has certainly opened our eyes to other, similar partnerships." "LendKey has successfully helped us accelerate our online student lending and refinance product offerings, while allowing us to maintain control over the credit criteria and keep the loans on our balance sheet." Lisa Brubaker, senior vice president, WSFS Bank
The State of Digital Lending | 14 Case Study: Student consolidation/ refinance loans at Darien Rowayton Bank In a short time, Darien Rowayton Bank of Connecticut has evolved from a traditional community bank to a national online lending entity with customers in all 50 states, the District of Columbia and Puerto Rico. The online student lending business, operating under the brand name Laurel Road, uses proprietary technology to streamline and fully digitize loan processes. Through Laurel Road, Darien Rowayton Bank has helped thousands of professionals with graduate and undergraduate degrees to refinance and consolidate more than $3 billion in federal and private school loans since 2014, saving borrowers an average of more than $20,000 per loan—more than $400 million in savings to date.
Serving technology-driven millennials "With millennials, online lending is really table stakes," said George Sclavos, chief financial officer. "When we chose to target a highly sophisticated millennial base, we knew that our customers would accept nothing less than a best-in-class online experience and we built a platform to enable them to complete the entire process online, from application to e-signature." The application process is speedy, completed in just a few minutes. Applicants discover their rate options instantly after filling out a short online form—no hard credit pull is required to view these initial rates.
(The system calculates a debt-to-income ratio based on a variety of factors and does the verification later). Borrowers easily upload a few documents to verify their identity and the desired student loan.
Once approved—a credit decision is usually made within 24 hours of receiving the customer's documentation—the bank sends final rates, terms and disclosures via secure electronic communications. The borrower approves the terms and e-signs a promissory note— all online from start to finish. The entire process can be done without talking to a human—or if preferred, by talking with a human via secure online chat and a proprietary email system. "In the banking industry, technology is often used to automate the bank processes behind the scenes to reduce cost. We've done that, but took it a step further.
We've implemented a loan origination platform which enables an end-to-end online lending process centered around a superior customer experience." George Sclavos, chief financial officer, Darien Rowayton Bank
The State of Digital Lending | 15 Implementing a digital lending platform—build vs. buy Laurel Road initially used a third-party vendor's platform to manage the student loan refi application process, but determined that it needed to elevate its customer experience beyond what the third-party platform could offer. "We did surveys to see what type of experience customers were specifically looking for and used that to build our proprietary loan origination system," said Sclavos. "We will use outside third parties where a digital capability is a commodity or an industry standard. But where we think we can build a competitive advantage, we'll invest in our own technologies." The student lending platform was built by the bank's team of 15 developers, augmented by outside contractors as needed.
The platform went live in early 2016 and has been enhanced over time, with upgrades released about once a month.
Positive results of the investment Rapid growth without adding staff. The bank was able to grow its student lending business by about 60 percent in 18 months without adding any operational headcount. Originations are up about 50 percent year over year, with loans sold to banks around the country. "It has been a great product for us and for the other banks [to which the loans are sold]," said Sclavos. "With the digital lending platform, we have been able to expand into other types of lending and diversified our balance sheet." Satisfied borrowers. "We survey every customer who goes through the loan application process," said Sclavos.
"We often hear that they're very amazed they can do the entire process without ever talking to a human, how fast and how easy the process was—and of course, how much we've been able to save them with a lower interest rate." Net promoter scores for Laurel Road are in the high 60s, compared to the low 40s for the banking industry at large. After looking at more than 100 different service providers for a comparable mortgage lending platform, the bank chose to develop in-house there as well. The 100-percent digitized mortgage platform beta version rolled out at the end of 2017, integrates with 40-plus other service providers and offers a host of custom features for underwriters and processors on the back end.
The State of Digital Lending | 16 Case Study: Small business lending at Burling Bank Founded in 1989, Burling Bank is a full-service, privately owned community bank in the heart of Chicago's financial district. The bank offers a full suite of products and services, rooted in the trading community and taking lessons from the transformations there. "We've seen innovation disrupt the trading community, our niche market in Chicago," said Andy Goldberg, chairman. "Trading became digitized, with varying levels of automation, creating wide distribution of information and access, providing risk management benefits and a more consistent approach.
Following that lead, we have deployed complementary digital services, such as online banking and mobile banking to extend our reach to clients. Then we asked, 'Can we deploy technology to augment business development efforts, attract more small business loans, and create efficiencies internally?'" There were pressures to do so. Burling Bank had always competed with banks of varying size and capabilities. Now it faced new competitors such as non-bank lenders who offered the convenience of rapid application and response, albeit at high interest rates. If the cost of managing SME loans could be controlled with process efficiencies, Burling Bank could retain and recapture some of that business.
Burling Bank engaged Akouba, a fintech that has developed a digital lending platform for regional and community banks. Akouba's software enhances the efficiency of the bank's small business lending and underwriting process, including tasks such as pulling credit reports, gathering financial statements, and sending reminders to applicants. Burling Bank holds the loans on its books, and underwriting is based on the bank's criteria. "Akouba is a digital complement to the relationship we have with our clients," said Goldberg. "Akouba allows us to layer our own credit criteria, developed and refined over our nearly 30-year history, rather than direct us on how we should be evaluating opportunities.
"Our competitive advantage as a community bank is the relationship we develop with clients. We view the integration of technology as an enhancement for a modern world, not as a substitute for the dialogue we seek to have with our clients." Andy Goldberg, chairman, Burling Bank Which of the following describes your challenges in small business lending? Figure 9: Less than $1 billion Above $1 billion Cost 55% 57% Efficiency 70% 86% Process, operations and staffing 59% 71% Customer acquisition 55% 50% Servicing and customer service 34% 36% Other 7% 0% Total 100% 100% Cost Efficiency Process, operations & staffing Customer acquisition Servicing & customer service Other All Banks 0% 10% 20% 30% 40% 50% 60% 70% 80% 5% 34% 53% 62% 74% 55%
The State of Digital Lending | 17 "Akouba's ability to integrate with other vendors, such as our core provider and loan document vendor, brings consistency and efficiency to data collection, internal analysis and output. Finally, Akouba's ability to 'white label' their product makes it versatile enough to be used by different banks who have different specialties and appetites." 'An incredibly bright group of folks' A key consideration for Burling Bank was finding a tech partner that understood community banking and the regulatory environment. "The team at Akouba is an incredibly bright group of folks who, for non-bankers, truly understand the challenges in the banking environment.
They do a very good job listening to what we need and have been partners in developing the program that meets the needs of the bank." The first benefit seen is an improvement in consistency. "Akouba steps borrowers through the process like doing TurboTax, prompting for information in a way that will make it more consistent and useful to the bank in making underwriting decisions," said Kevin Murphy, the bank's chief lending officer. A streamlined application process also enables the bank to review more loans.
Implementation required little involvement from IT, said Murphy. "Basically it was just making sure the Akouba platform had access through our firewalls. Since Akouba is a web-based program, it's as easy as getting a website address and a login for the bank and the client. The only time we needed to involve IT was in integrating for our documentation system. It has been very, very user-friendly." Feedback from users has been positive, said Murphy. "Clients that have used it thought the portal was easy to navigate. They didn't have any issues getting in and using it independently, which was great.
They were timely in getting the information in, and everything went well. We have not had any negative feedback. Our sample size is small, but everybody who has used the Akouba platform has been very satisfied." "There's definitely a need for this type of digital process automation in the marketplace. The traditional process takes a lot longer than it should. We're trying to shorten that duration through efficiencies, technology and the ability to minimize duplication in what we're doing with systems and processes." Kevin Murphy, chief leading officer, Burling Bank
The State of Digital Lending | 18 The quest for end-to-end integration Just how automated is digital lending? It depends. Quite commonly, the borrower interacts with an online portal and gets an e-response, so the process appears fully automated but is actually highly manual behind the scenes. Even parts of the process that are digitized can be a series of stepping stone hand-offs. Mortgage origination is a particularly complex, multi-step process. Customer-facing mobile applications are available from firms like Finastra. Its mobile application links to its loan origination system, allowing for a seamless technological path to closing.
Underwriting has been automated since the 1990s with Fannie Mae's Desktop Underwriter® (DU®) and Freddie Mac's Loan Prospector® becoming mortgage industry utilities. Document submission and analysis, the application processing stage of the work flow, has lagged applications and underwriting, although there are now alternatives for automated document gathering and analysis through Fannie Mae's Day 1 Certainty initiative. Even the closing process is seeing progress: A fully automated e-closing of a mortgage loan was recently completed.
"We've had to cobble together four systems to make an end-to-end process for mortgage loans," said Julieann Thurlow, president and CEO of Reading Cooperative Bank in Reading, Mass. The process starts with MortgageBot for the customer interface, then goes into the bank's Calyx loan operating system for the integration necessary to meet regulations, such as Dodd-Frank disclosures. The loan application then goes to DocMagic, which generates all the loan papers, back to Calyx and finally is uploaded onto the bank's core system." It works, but could it be more agile and seamless? Could the underlying software architecture be more flexible to allow bank- specific customizations?
"We're really looking for someone to step up and do an end-to-end loan origination that collects all the data electronically, communicates to the customer, and ends up with one electronic file," said Thurlow. "I'm waiting and watching for that next generation of core provider that allows open architecture, so you can develop things that are different from the bank down the street." So far that ideal has been elusive. "So many system developers clearly didn't talk to banks about the problems we're trying to solve," Thurlow said. "One might be really good on mobile, but do nothing on the decisioning side.
One might be good on the decisioning side, but no mobile. Finding an end-to-end system that is currently truly end to end is difficult."
The State of Digital Lending | 19 Choosing a fintech technology or business partner Third-party vendor management guidelines apply to bank-fintech partnerships, so banks are fully responsible for the actions taken by their service providers. As such, banks must apply sound risk management practices to third-party relationships, including those with digital lenders. And they have to ask: Will the fintech partner's technology measure up? When asked the biggest obstacles to implementing a digital lending platform, respondents in the ABA survey were most concerned about integration with core systems (60 percent), compliance (57 percent), cost of acquisition (53 percent), and ensuring a superior customer experience (53 percent).
"The vendor review process is always a challenge. There's some really creative work that's being done out there, but a lot of these companies aren't funded to the level that you're confident that you actually have your customer and your data protected in perpetuity." Julieann Thurlow, president and CEO, Reading Cooperative Bank What do you see as the biggest hurdles in being able to offer a consumer digital lending technology solution at your bank? Figure 10: Other Ensuring a superior customer experience Managing fraud Cost of acquisition Marketing of the platform Integration with core systems Complance 0% 10% 20% 30% 40% 50% 60% 8% 53% 27% 53% 40% 60% 57% All Banks
The State of Digital Lending | 20 Closing thoughts Consumer and small business lending has traditionally been a labor-intensive process, with paper applications, paper documents, such as tax returns to support those applications, and highly manual processes with multiple hand-offs—a time- and labor-intensive process for lenders and customers alike—for loans of relatively small value. Digital lending fundamentally changes the business case and experience. The application is online, so borrowers can easily fill it out at home at their convenience. In a well-designed portal, the questions are intuitive, stepping the customer through the process in a straightforward manner.
Borrowers can usually upload most supporting documents right in the application; there's no need to photocopy or hand-deliver documents.
Customers expect this ease and convenience, and if they're not getting it from their bank, they may go somewhere else. "Banks are actively seeing themselves lose customers to non-bank financial institutions and tech giants like Amazon, and they have to find a way to stop that," said Chris Rentner, founder and CEO of Akouba. "Customers are leaving banks because they want a better user experience, more transparency and quicker processing time. "Digital onboarding has been around for over a decade. If community banks want to remain an important part of the financial ecosystem, they need to quickly adopt this type of technology.
Saying you're going to put it on a five-year plan and get moving on it in a few years is already too late." "Digital lending absolutely can level the playing field. Unfortunately not enough community banks recognize that we're at that intersection where if we don't adapt and adopt, the best credit is going outside our industry, and we could be headed for a rough and rocky road ahead." Julieann Thurlow, president and CEO, Reading Cooperative Bank
The State of Digital Lending | 21 Top 10 takeaways 1. Banks must embrace digital lending. Even in a community banking environment focused on customer relationships, there's a demand for the expediency and convenience of digital interactions, especially among millennials. 2. Non-bank digital lending is growing fast. Showing year-over-year growth of 93 percent in 2015 and 58 percent in 2016, non-bank digital lending is expected to reach $122 billion by 2020. That's a ten-fold increase in only six years.
3. Banks put themselves at risk by lagging in technology adoption. Customers expect digital loan origination channels and non-banks are offering it, yet only 7 percent of banks can handle loan products digitally from end-to-end.
4. Digital lending can open new business opportunity. Through cost reductions brought by automation, digital lending can make it feasible for banks to reclaim the consumer and small business lending they may have exited as being unprofitable. 5. Banks can implement digital lending in several ways. Banks can use Software-as-a-service (SaaS) solutions to white label their own digital lending processes, or make referrals to digital lending partners. 6. SaaS is a strong option. Building a digital lending platform in-house can deliver the most differentiated customer experience, but for most banks this approach is out of reach.
Cloud-based, third-party digital lending solutions offer fast implementation, a pay-per-volume model and greater adaptability. 7. Banks remain in control. Banks that white label a third-party lending solution maintain their own underwriting criteria and standards—and can hold the loans on their own books.
8. Bank-fintech partnerships can be very synergistic. Banks excel in customer relationships, compliance expertise and risk mitigation. Fintechs excel at providing innovative, digital platforms and intuitive user experiences. Together, both stand to gain. 9. Trusted technologies are available today. Mature firms exist today that can help banks fully digitize the application and underwriting process to deliver faster loan decisions and a better overall customer experience. 10. ABA Fintech Resources. ABA has developed several resources to help banks better understand the fintech industry. The ABA Fintech Playbook and "Understanding Fintech" series of white papers can be found at aba.com/ fintech.
After extensive research in collaboration with Medici, a technology research firm, ABA has endorsed several digital lending solutions: Akouba for small business lending, LendKey for student lending and Finastra for its mortgage loan origination system.
ABA offers due-diligence resources that assist lending institutions with the assurance that a digital lending solution meets the highest standards. Respondents in the ABA survey said they value this analysis: • When asked to rank the most important factors in determining whether to partner with a digital, non-bank lender for consumer loans, 37 percent cited ABA endorsement as the most important factor, while 39 percent counted on peer recommendations, 17 percent look most highly at a Better Business Bureau rating, and only 7 percent put their faith in online reviews.
• ABA endorsement weighed more heavily for smaller banks, with 74 percent considering it the first or second most important influence, slightly more important than peer recommendations (71 percent).
• For small business lending 75 percent of respondents said ABA endorsement was key to their decision of a fintech partner, compared to 68 percent for peer recommendation. Learn more Akouba LendKey Fannie Mae Finastra Understanding Digital Lending The ABA Fintech Playbook Understanding Fintech