Establishing the munster technological university
If your browser does not support JavaScript, please read the page content below: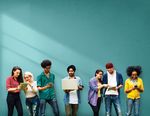 FEBRUARY 2019 MUNSTER TECHNOLOGICAL UNIVERSITY OLLSCOIL TEICNEOLAÍOCHTA na MUMHAN ESTABLISHING THE MUNSTER TECHNOLOGICAL UNIVERSITY Supplementary Evidence Document
CORK INSTITUTE OF TECHNOLOGY AND THE INSTITUTE OF TECHNOLOGY TRALEE ARE WORKING TOGETHER TO CREATE THE MUNSTER TECHNOLOGICAL UNIVERSITY.
1 SED 1 | Our Contribution to the South-West Region 4 SED 2 | Physical Infrastructure Strategy 4 – Existing Infrastructure 4 – Development Projects Planned and Under Way 5 SED 3 | CIT/ITT 2018/2019 A5 Flyer 6 SED 4 | Certificate in Supervisory Management 7 SED 5 | CoreHR Upgrade Project 7 SED 6 | Culinary Arts Apprenticeship 7 SED 7 | Technology Transfer Strengthening Initiative (TTSI) 8 SED 8 | New Frontiers Entrepreneurship Development Programme at CIT/ITT 8 SED 9 | International Partner Collaboration 9 – VIBE Programme with University of Danang 9 – International Medical Commencement Programme 9 SED 10 | Research and Innovation having Positive Social and Economic Impact 10 – The International Space University (ISU) Space Studies Programme 2017 (SSP17) 10 – The Kerry Month of Enterprise (KMOE): A European Model of Best Practice 10 SED 11 | Links with Business, Enterprise, Professions and Community 10 SED 12 | Joint programmes with UCC 14 SED 13 | CSM Conservatoire Provision 14 SED 14 | MTU Apprenticeship Strategy – 'Adapt and Grow' 14 SED 15 | MTU Digital Strategy 15 SED 16 | MTU Student Journey 15 SED 17 | Student-Centred Opportunities 16 – MSc in Cloud Computing 16 – Work Placement 16 – The Wheel of Entrepreneurial Education in the Kerry Region 17 SED 18 | Engagement Partners and Areas of Engagement 17 – Contribution to Programme of Study Design, Delivery and Assessment 23 – Contribution to Programme Delivery through Visiting Lecturers 23 – Joint Mentorship Programme 24 – Incubator Units 24 – Consultancy (Inward and Outward Bound) 25 – Joint Research 26 – Joint Funding Bids 26 – Conference 30 SED 19 | Use of Facilities for Cultural, Social and Development Purposes 30 – Cork City Sports 30 – Cork Primary School Sports 30 – Centre for Talented Youth Ireland (CTYI) 30 – Kerry Local Enterprise Office Secondary School Enterprise Awards 30 SED 20 | Research Performance and Impact 30 – Knowledge Transfer / Spin Outs - Spin Ins 30 – Scholarly Outputs 31 – Postgraduate Research Students Support 31 SED 21 | CIT/ITT Research Centres and Groups 32 – ISCED 01 Education and Learning 32 – ISCED 02 Creative and Performing Arts 32 – ISCED 04 Entrepreneurship, Competitiveness and Innovation 32 – ISCED 05 Photonics/ Engineering/ Manufacturing/Lifesciences/Food 34 – ISCED 06 ICT / Agricultural Sciences 34 – ISCED 07 Maritime, Energy and Sustainable Environment 34 – ISCED 09 Health and Wellbeing 35 SED 22 | Partnership with SFI Research Centres and EI/IDA Technology Centres 35 SED 23 | Serving Community and Public Interest 35 – The Athena SWAN Charter 35 – Artefacts and Special Collections 36 – I WISH (Inspiring Women in Stem) 37 – CoderDojo and MegaDojo 37 – Engineering Your Future 37 – Artists in Residence 37 – CARA Centre 37 – Cork County Council and the Age Friendly Alliance 37 – Volunteer Abroad Programme 38 – Enactus 39 – President's Civic Spirit Award 39 TABLE OF CONTENTS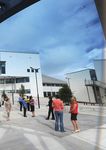 2 > List of Tables Table 1 First Destination Survey CIT / ITT 2016/2017 04 Table 2 CIT/ITT existing Infrastructure 04 Table 3 Development projects planned and underway 05 Table 4 Wider impact of International Space University Space Studies Programme 10 Table 5 Three Pillars of Engagement 11 Table 6 Evidence of measurement of engagement at both ITT and CIT 12 Table 7 Type of partners, stakeholder groups and the multiple forms of engagement that underpin the experiential learning environment for the students and staff of CIT/ITT 22 Table 8 The combined incubation metrics for the Tom Crean Business and Rubicon Incubators over the last 10 years 24 List of Figures Figure 1 CIT/ITT A5 flyer 06 Figure 2 MTU student journey 20 Figure 3 KTI Knowledge Transfer metrics showing a consistent strong performance 31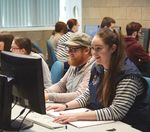 3 ADAM Art, Design and Media ALS Academic Language Skills An tÚdarás um Ard-Oideachas The official name of the Higher Education Authority ARESS A Roadmap for Emerging Space States AY Academic Year BA Bachelor of Arts CBS Christian Brothers School CEED Centre for Entrepreneurship and Enterprise Development CSM Cork School of Music DELTA Disciplinary Excellence in Learning Teaching and Assessment EACP English for Academic and Cultural Purposes ETBI ETBI is the national representative association for Ireland's sixteen Education and Training Boards Fórsa Fórsa is a trade union with over 80,000 members GOAL GOAL is an international aid charity GVA Gross Value Added HEA Higher Education Authority HEAnet HEAnet is Ireland's National Education and Research Network HSE Health Service Executive IELTS International English Language Testing System IMCP International Medical Commencement Programme IoT Institute of Technology ISU International Space University KMOE The Kerry Month of Enterprise LOC Local Organising Committee MoU Memorandum of Understanding MIS Management Information System MTU Munster Technological University NUI National University of Ireland PPP Public Private Partnership RCSI Royal College of Surgeons in Ireland RDI Research, Development and Innovation RPO Research Performing Organisation SIPTU SIPTU is Ireland's largest trade union with around 200,000 members SOLAS SOLAS is a further education and training authority in Ireland SSP Space Studies Programme STEM Science, Technology, Engineering and Maths Teagasc Teagasc is the state agency providing research, advisory and education in agriculture, horticulture, food and rural development in Ireland TRA Thematic Research Area TTSI Technology Transfer Strengthening Initiative UCC University College Cork UNESCO United Nations Educational, Scientific and Cultural Organisation UNITE A union that stands up for equality and advances the interests of its members on a political and national level VIBE Vietnam Ireland Bilateral Exchange VDI Virtual Desktop Infrastructure GLOSSARY > MTU – Munster Technological University
4 SED 1 | OUR CONTRIBUTION TO THE SOUTH-WEST REGION This example provides evidence of the contributions that CIT and ITT provide for the South-West Region. At national and local level, both CIT and ITT work closely with officials from local authorities, local organisations/public representations, educational establishments and other State agencies to contribute to the development of the South-West region and beyond. In the South-West region significant growth has taken place in the areas of technology bio-pharmaceuticals, medical technologies, engineering and international financial services.
Cork has the largest cluster of pharmaceutical operations in Ireland with the life sciences cluster comprising of 35 operations1 .
Over 60 International technology companies are based in Cork ranging from integrated circuit design, manufacturing, software development, cybersecurity and global business services1 . In the South-West region total employment across the IDA client base has increased by 9.51% over five years (2011-2016)1 . In 2016 in the South-West region, 75% of school leavers enrolled in higher education (50%) and further education (25%), which is higher than the national average (72%)2 . In 2015/16, 47.4% of all graduates (up to level 8) in the South-West region graduated from CIT and ITT3 .
Table 1 below shows the results of the First Destinations Survey of graduates of CIT and ITT for 2016 /2017.
CIT (%) ITT (%) Full-time Employment 39.8 48.2 Part-time Employment 4.3 3.8 Seeking employment in next 3 months 0.8 0.0 Further Study – Full-time 43.4 37.7 Further Study – Part-time 7.9 1.6 Unemployed 2.6 7.0 Other 1.2 1.6 Employed in Cork 78.3 21.0 Employed in Kerry 2.5 56.5 Employed in the South-West Region 80.8 77.5 Table 1: First Destination Survey CIT / ITT 2016/2017 SED 2 | PHYSICAL INFRASTRUCTURE STRATEGY This example provides evidence of the two Institutes working jointly to produce a physical infrastructure strategy for MTU. A multi-campus, geographically distributed delivery platform is a fundamental cornerstone of the MTU.
The Integration agreement between CIT and ITT signed in 2015 outlined the approach to joint master planning. The Cork and Kerry campuses are different, not alone in terms of student numbers and size, but also in terms of the social spaces and facilities that exist for students. Both Cork and Kerry campuses have unique attributes and it is important that these are treasured and built upon in the new entity.
It is recognised that there are several pressing strategic campus developments in Kerry and Cork which will have to be progressed in parallel. There will need to be an emphasis on ensuring a qualitative parity of provision of facilities and social spaces for students and staff to avoid differences in the quality of the student experience which could impact negatively on the numbers of students applying to one campus as opposed to another. Existing Infrastructure Institute Campus M2 Total M2 CIT Bishopstown 66,605 Crawford College of Art 6,231 School of Music 11,480 National Maritime College of Ireland 12,617 Centre for Architectural Education 3,250 100,183 ITT Dromtacker 18,704 South Campus 12,744 31,448 Total Existing Space 131,631 131,631 Table 2: CIT/ITT existing infrastructure The quality of existing infrastructure is mixed.
ITT South Campus is in poor condition and this will be addressed largely through projects already in progress. In CIT the existing 1974 building requires significant upgrade and replacement over the next decade. Of the three constituent schools in CIT the National Maritime College of Ireland and the School of Music were developed as purpose-built public private partnership (PPP) supported world-class projects. The Crawford College of Art and Design is accommodated in several distributed buildings which are not ideally fit for purpose. The Art, Design and Media (ADAM) project is focused on delivering a city centre purpose-built facility.
1 Foreign Direct Investment (FDI) at a glance, Facts and Figures on Cork City and County, 2017. IDA Ireland South-West Regional Office ² Department of Education and Skills – School Completers – What Next? (2016) https://www.education.ie/en/Publications/Statistics/Statistical-Reports/Ear lyLeavers-What-Next-2016-Report-.pdf ³ Higher Education System Performance: Institutional and Sectoral Profiles 2015 - 2016. http://hea.ie/assets/uploads/2018/11/Institutional-Profiles-2015-16.pdf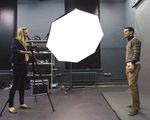 5 Development Projects Planned and Under Way Institute Campus M2 Cost (€'million) Cork Learning Resource Centre (PPP) 6,800 21m Sports Arena 3,300 10m Kerry STEM (PPP) 9,000 27m Sports Academy 8,400 16.5m Total Space in Development 27,500 74.5m Table 3: Development projects planned and under way The key strategic focus for the ITT campus will be to consolidate all its activity on the Dromtacker North Campus including the completion of the Sports Academy, to be opened in early 2019 and the STEM (PPP) building, the construction of which is due to commence in 2019. A further development is planned to provide a student hub with a financial contribution being raised by the sale of the South Campus.
Significant capital additions will be required on the CIT Bishopstown campus including the completion of the Sports Arena and the Learning Resource Centre (PPP) in progress. Further new buildings are required to support the anticipated demographic led growth in student numbers over the next decade. Planned developments include the Engineering Learning Factory (TELF), the Centre for Science Education (CASE), two business/humanities facilities and the Track Boulevard and Gateway Building. An investment is also required to provide for the Centre for Excellence in Apprenticeship (CEA), a project already brought to design and planning phase before the downturn in registrations post-2008.
One further key project is the development of the Art, Design and Media (ADAM) project to consolidate the activities of the Crawford College of Art and Design into a purpose-built city-centre location. > MTU – Munster Technological University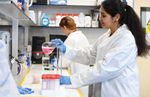 6 SED 3 | CIT/ITT 2018/2019 A5 FLYER This example provides evidence of CIT and ITT working jointly to create MTU brand awareness. MTU will be a centre of excellence in education, research and engagement for career-focused learners seeking enterprise and community-ready qualifications and experiences. Our entrepreneurial focus opens a world of opportunities. MUNSTER TECHNOLOGICAL UNIVERSITY OLLSCOIL TEICNEOLAÍOCHTA na MUMHAN Cork Institute of Technology and The Institute of Technology Tralee are working together to create the Munster Technological University. Follow our journey www.mtu.ie  100+ CLUBS AND SOCIETIES 140+ COURSES AND PROGRAMMES TOGETHER WE ARE LEADING RESEARCH MULTI-DISCIPLINARY, INDUSTRY FOCUSED RESEARCH PROGRAMMES WITH NATIONAL AND INTERNATIONAL PARTNERS PARTNERING INDUSTRY DYNAMIC CROSS-SECTOR RELATIONSHIPS WITH START-UPS, INNOVATORS AND INDUSTRY LEADING COMPANIES INVESTING IN THE FUTURE STATE-OF-THE-ART RESEARCH, EDUCATION, ENTERPRISE, CULTURAL AND SPORTS FACILITIES 18,000+ LEARNERS 6 CAMPUSES ACROSS CORK AND KERRY > Figure 1: CIT/ITT A5 Flyer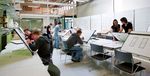 7 SED 4 | CERTIFICATE IN SUPERVISORY MANAGEMENT This example provides evidence of CIT and ITT working jointly to co-deliver Industry relevant programmes. The level 6 Special Purpose Certificate in Supervisory Management was co-developed by CIT/ITT. This is a professional upskilling solution which addresses the needs of multiple sectors as identified by the industry-led South-West Regional Skills Forum. Developed in consultation and collaboration with industries across the South-West and the support of South-West Gnó and South Kerry Skillnets the programme develops high calibre professionals, distinct in their abilities, understanding, skills and knowledge associated with a supervisory role in any professional organisation.
The programme uses an innovative blend of real-world situations to assist participants in exploring opportunities and managing the challenges of supervisory management roles.
The teaching methods on the Certificate in Supervisory Management are intensively interactive, with an action learning focus and use of live case studies to build solutions to work place challenges. A practical, applied approach to teaching methodology, is underpinned by assessment instruments, and the practical application of best-practice theory to analyse the environment in which the learners work. The first intake into the programme was in October 2017 with enrolment of 18 students, from a range of local companies and employers and a second intake of students has subsequently been enrolled.
This programme was submitted under the Springboard 2018 call by ITT and CIT as a consortium member which will contribute to course growth and sustainability. SED 5 | COREHR UPGRADE PROJECT This example provides evidence of CIT and ITT Corporate Affairs functions working jointly to align systems processes in advance of MTU.
EduCampus Services was set up in April 2015 by the Higher Education Authority as a subsidiary company of HEAnet. The establishment of EduCampus Services represents a continued commitment to the delivery of MIS shared services to the higher education sector. EduCampus initiated the MIS Refresh Project to refresh and upgrade the MIS platform and key applications used by the Institutes of Technology. CoreHR one of the systems to be upgraded is used to manage the employee lifecycle from hire to retire. The project commenced in 2017 to roll out enhanced employee self-service and manager self-service features.
A review of HR systems was undertaken by Educampus and BDO Eaton Square along with the relevant staff in both institutes. This review entailed looking at the processes in use, the features enabled and the structure of the CoreHR system. Joint discovery, prototype and training sessions were held. Educampus were very involved in assisting with filling information gathering questionnaires and data migration templates for both institutes. During these sessions, agreement was reached on aligning various processes and enabling/disabling features where there were differences. One process which was aligned was to set up staff to apply for annual leave online.
This has been used by 60% of CIT professional services staff for a couple of years while it was still a paper-based process in ITT. It is now being rolled out to all professional services staff in both institutes.
One of the modules within CoreHR system is Core Expenses which comes under Finance. ITT have been submitting domestic expenses online for a number of years while it is still a paperbased process in CIT. One of the outcomes of this project and joint sessions is that the CIT Finance Department agreed to pilot online domestic expenses with a view to rolling it out across the institute on a phased basis when the project went live in both institutes in November 2018. SED 6 | CULINARY ARTS APPRENTICESHIP This example provides evidence of CIT and ITT working jointly with Industry to co-create apprenticeships to serve the South-West Region.
ITT has been designated lead provider for the new culinary apprenticeships from level 7-9. The level 7 BA Culinary Arts (Chef de Partie) and the level 8 BA (Hons) Culinary Arts (Sous Chef) programmes were submitted by the Irish Culinary Apprenticeship consortium and validated in June 2018. The programme was designed by industry, Irish Hotel Federation, Restaurant Association of Ireland, panel of chefs, Irish Hospitality Institute, Eurotoques, ETBI, HEA, SOLAS and Failte Ireland. CIT and ITT took the lead to collaborate on the initial roll-out of the national level 7 programme in AY 2018/19.
There are 30 apprentices now on the programme working with 27 individual businesses. This collaboration included the roll-out of launches, delivery of mentor programmes, design and development of a promotional campaign, liaison with SOLAS authorising officers. As of AY 2019/20 another five IoTs will offer the programmes. > MTU – Munster Technological University
8 SED 7 | TECHNOLOGY TRANSFER STRENGTHENING INITIATIVE (TTSI) This example provides evidence of CIT and ITT working jointly and with partners, to strengthen technology in the SouthWest Region. Enterprise Ireland commenced its Technology Transfer Strengthening Initiative (TTSI) in 2007 and is now in its third phase aiming to bolster the capability within the knowledge transfer system in Ireland. This phase of the programme will see €34.5m invested over five years to further embed the transfer of knowledge from within the public research system to industry in Ireland and vice versa. It is managed by Knowledge Transfer Ireland4 .
It will also help sustain capacity to support the process of knowledge transfer and commercialisation of research from Irish Research Performing Organisations (RPOs) around the country.
Bridge Network is a technology transfer consortium that comprises of the technology transfer offices from CIT, ITT, University College Cork, and Teagasc. Established in 2017, the Bridge Network is Ireland's largest technology transfer consortium. The collaboration is a key driver in the development of Ireland's knowledge transfer system, supporting innovators and entrepreneurs and ultimately creating jobs for the economy. CIT/ITT/UCC/Teagasc collectively through the Bridge Network aim to establish an effective link for our knowledge transfer expertise to be shared and used in each member institution to ensure continued understanding, application and, where appropriate, creation of excellent practice.
The consortium will use this expertise to commercialise innovations for the public good by: > Encouraging invention disclosure > Protecting and managing the RPOs' intellectual property > Facilitating technology development and licensing including to new ventures > Fostering the early stage growth of spin-out companies > Supporting effective relationships with industry SED 8 | NEW FRONTIERS ENTREPRENEURSHIP DEVELOPMENT PROGRAMME AT CIT/ITT This example provides evidence of CIT and ITT working jointly together to create and develop entrepreneurial activities for the benefit of the South-West Region.
New Frontiers5 is Ireland's national entrepreneur development programme funded by Enterprise Ireland and delivered by Institutes of Technology throughout Ireland. CIT/ITT manage the programme for Cork and Kerry. The New Frontiers programme provides participants with a package of supports including funding of €15,000, to equip them with the skills and contacts required to start and grow their company. It assists participants in accelerating their business development, providing them with the skills and contacts that they need to be future business leaders. The New Frontiers programme has delivered fantastic results, creating sustainable businesses, jobs and economic stability in the South-West region.
Participants on the programme work closely with the staff of CIT/ITT through work placements opportunities, research, applied course related projects and product/service development and testing in association with the research centres at the institutes.
The Tom Crean Centre (Kerry) and the Rubicon Centre (Cork) are home to the successful Phase Two New Frontiers participants in the South-West region. They were successful in a joint application in 2016 to manage the programme in Kerry and Cork for a further five years. The business centres provide the participating businesses with an environment to build and scale an international business, combining office space with business support services in an environment rich with a network of entrepreneurs. With a focus on technology and knowledge intensive sectors, the centres offer a supportive environment and incubation facilities to assist these innovators and entrepreneurs in taking their ideas from concept to full commercial success.
They provide the entrepreneurs with training in all areas of business including financial arrangements, market research and validation, business process, patenting, product development and sales training. Participants also avail of mentoring from experienced advisors and practitioners, with a view to developing an investor-ready business. CIT/ITT hold a number of joint events during each programme to facilitate shared know-how and networking amongst the participants on the programme.
4 https://www.knowledgetransferireland.com/ 5 www.newfrontiers.ie
9 SED 9 | INTERNATIONAL PARTNER COLLABORATION This example provides evidence of CIT and ITT working with partners to provide international opportunities for students and staff. VIBE Programme with University of Danang CIT is linked to the University of Economics, University of Danang (DUE), Vietnam through the Vietnam Ireland Bilateral Exchange (VIBE) programme, an entrepreneurship project, funded by Irish Aid. The VIBE programme, launched in March 2016, has funded Vietnamese student entrepreneurs each year to compete to win an opportunity to spend the summer at CIT's Rubicon Centre, participating in the CIT Student Inc.
programme. The project supports CIT and Rubicon Centre staff to travel to Vietnam to provide enterprise training to staff, and to deliver workshops to shortlisted students. This joint activity has been further enhanced by CIT's two successful International Credit Mobility applications involving the University of Economics, University of Danang. CIT achieved further success in the miniVIBE competitive processes in 2018, winning funding for a research partnership with Ho Chi Minh University of Technology (HCMUT); this will see the exchange of staff and PhD students between the two institutions in the area of power control and electronic engineering.
International Medical Commencement Programme The International Medical Commencement Programme (IMCP) is a one-year foundation programme for international medical students delivered at ITT. The Royal College of Surgeons in Ireland (RCSI), ITT and Castel Education developed the IMCP in 2008 with 49 students enrolled. Over 110 students were registered on the programme in 2017/2018 and it is envisaged that this number will increase again in 2018/2019. The programme is designed for students who are graduating from non-traditional second level examination systems (e.g. Middle East Secondary School Leaving Certificate) and whose first language is not English.
The IMCP occupies a unique space within the Irish educational arena and provides a successful exemplar upon which a similar program has been established abroad (RCSI Medical University of Bahrain). Students participating in the program are part of a successful and beneficial experience and are valued and appreciated by ITT, RCSI, Castel Education, the student and local community in Tralee for the duration of their stay. Students benefit from this foundation throughout their journey through medical college. "When I first arrived in Ireland, the main thing that I was concerned about was finding an Irish host family that I could interact with and obtain a background regarding the Irish culture.
I joined the men's soccer society which was a great opportunity for me to interact with great Irish footballers at ITT", Ali Alabdullah, IMCP student 2016. The course is structured to ensure the individual student progresses through scientific and professional studies to preparation for practice. Academic mentors are appointed for student sub-groups (usually 8-10 students) and mentors provide support and guidance. Core modules within the programme include English for Academic and Cultural Purposes (EACP), Intercultural Communication, IT Applications and Science subjects. Having completed the programme students are awarded a Certificate in Biomedical Sciences accredited by the National University of Ireland (NUI).
In addition, students undertake the Academic Language Skills (ALS) classes to enhance their language proficiency and also to assist them in their preparation for IELTS examinations (as part of RCSI's admission requirements). Following successful completion of their programme, the student will move forward with confidence to their RCSI programme in medicine. International Medical Commencement Programme students share lectures with Irish and other international students at ITT to ensure that they are fully immersed in the learning environment. Student engagement in clubs and societies and volunteer activities in the community is encouraged.
Local hospitals and pharmacies, charities, support groups and industry stakeholders are invited to deliver guest lectures to students. Students are actively encouraged to volunteer through modules such as English for academic and cultural purposes and intercultural communication. > MTU – Munster Technological University
10 SED 10 | RESEARCH AND INNOVATION HAVING POSITIVE SOCIAL AND ECONOMIC IMPACT This example provides evidence of CIT and ITT working with partners to contribute to the social and economic impact of the South-West Region. The International Space University (ISU) Space Studies Programme 2017 (SSP17) CIT hosted the 30th prestigious International Space University's Space Studies Program (SSP17) which took place over nine weeks from 26 June to 25 August 2017. 112 participants from 26 countries Media coverage (sponsored by SFI) 225 international space experts 204 pieces of TV, radio, print and online coverage 60 ISU staff >5 million readership, viewership, listenership 6 astronauts 1.15 billion online readership 63 core lectures > 5000 shares of traditional media coverage on social media 98 external activities Average net worth €382k 71 public engagement events 17,261 tweets 25,200 meals served in CIT 3,259 contributors 11,000 bed nights 94,400,000 impressions Table 4: Wider impact of International Space University Space Studies Programme A Roadmap for Emerging Space States (ARESS), is an ISU project which played a key role in convincing the Irish Government why the country needs a space strategy.
Minister John Halligan has since established a National Steering Committee to oversee the development of 'A Space Strategy for Enterprise'. Dr Niall Smith, CIT head of research, head of Blackrock Castle Observatory and SSP17 LOC chair, is the only academic institution representative on that committee.
The Kerry Month of Enterprise (KMOE): A European Model of Best Practice The Kerry economic and entrepreneurial culture is one which promotes and supports the setting up of new businesses across the county in multiple sectors with a view to scaling. The strong collaboration between industry, ITT, Kerry County Council, local development partnerships and State agencies continues to foster the growth of indigenous and foreign direct investment organisations across the region throughout the year. Inter-agency cooperation and coordination is strong in Kerry, creating a focused enterprise development strategy dedicated to supporting entrepreneurs.
Through these collaborative organisations 'up and coming' entrepreneurs can avail of mentoring, workshops, networking, prototyping, market research and funding supports. Whether one is looking to grow an existing business or has an idea for an exciting new venture there is a wealth of advice and assistance available to all. There are over 48 events held each year over the KMOE attended by circa 2,500 participants across the county with training, networking and collaborating opportunities for all stages and size of business. SED 11 | LINKS WITH BUSINESS, ENTERPRISE, PROFESSIONS AND COMMUNITY This example provides evidence of CIT and ITT engaging with their stakeholders to benefit their students, staff, local industry and communities.
Both CIT and ITT have focused on responding flexibly, as well as being responsible and proactive, mobilising people and units to work together for integrated regional, national and global solutions. The engagement approach will continue to inform and be informed by existing and developing national and global policies. Such policies include the HEA System Performance Framework 2018-2020, Enterprise 2025, National Statement for Entrepreneurship, National Plan for Equity of Access to Higher Education 2015 -2019, National Strategy for Higher Education to 2030, Innovation 2020, Irish Educated Globally Connected, OECD skills studies, The European Union and Global Engagement: Institutions, Policies and Challenges; UNESCO engagement policies and more.
It will be supported by all academic, research, alumni and professional services within the technological university. The Industry Liaison Office (ILO), Extended Campus, Hincks Centre of Entrepreneurship at CIT together with the Development Office and Centre for Entrepreneurship and Enterprise Development (CEED) at ITT will work with internal and external stakeholders in facilitating connections, collaborations and exchanges towards mutual economic and social benefits and impact. They will provide guidelines and policies around models of best practice of engagement, communication of engagement related activities and will be a central resource for shared MTU network databases.
The framework presented in Table 5 of engagement interactions provides a useful mechanism for data collection and comparison over time and is used to further develop guidelines for good practice and continuous improvement.
11 Graduate Formation Workforce Development Research and Innovation > Syllabus review > Curriculum inputs > Work placement > Guest lecturers > Employability and entrepreneurship > Work-based projects > Site visits > Sponsorship > Shared governance > Recruitment > Part-time courses > Customised and on-site learning opportunities > Recognition of Prior Learning > Work-based learning > Special purpose awards > Consultancy > Use of equipment and facilities > Contract and collaborative research > Innovation vouchers and innovation partnerships > Licensing and patents > Commercialisation > Incubation supports Table 5: Three Pillars of Engagement > MTU – Munster Technological University
12 Evidence of impact and measure of engagement over the last four years for both CIT/ITT is presented in Table 6. Source of Engagement Measurement Indicators of Engagement Public Private Partnerships through the Regional Economic Development Fund for 'Strategic Action Plan for Jobs' > A combined receipt of circa €6m in 2017 > RDI Hub (Kerry) > Agriculture Centre for Excellence (Kerry) > Kerry SciTech > Dingle Creativity and Innovation Hub > Skellig Innovation Hub Student Engagements 2017 > 5.8% of CIT graduates and 8.6% ITT (2016) indicated that they are selfemployed > Increasing participants each year on Student Inc.
and Discover ITT, the student accelerator programmes at CIT/ITT > 546 first year students presented business model canvas to Rubicon team > 210 third year new product development students (interdisciplinary group from engineering, biomedical engineering and business studies) presented their innovative products to the Incubation Centre Teams and industry expert panels > 240 fourth year business, computing, multimedia and information system students worked with the Rubicon Team/Tom Crean Centre as part of their venture/business planning or final year project modules. > 45 applications (160 students) to the CIT Prize for Innovation > 88 start-up business enquiries from CIT/ITT students > 200 final year students took part in the ITT 'Steps 2 Success' work ready module > CIT received a DELTA (Disciplinary Excellence in Learning Teaching and Assessment) award in March 2018 (by the National Forum for the Enhancement of Teaching and Learning in Higher Education) for the work that the institute does in the area of entrepreneurship education > ITT was the first HEI to win a European award for its graduate programme Design4SMEs, an international residential entrepreneurial development programme >
13 Source of Engagement Measurement Indicators of Engagement Support for International Engagement > Collectively have 187 international agreements in place, including 143 EU bi-lateral agreements and 44 non-EU Agreements > CIT has one international agreement in place for joint programmes > Three specific MoU's for joint research collaboration > 700 EU and non–EU students 2017/2018 > 450 fee paying non–EU students 2017/2018 > 250 incoming Erasmus students > Largest number of non-EU Fee paying students in Ireland > 15% of MTU student body from international students > 70+ nationalities studying at CIT/ITT > ITT is the first HEI in the world to hold UNESCO chair for 'Transforming the Lives of People with Disabilities, their Families and Communities, through Physical Education, Sport, Recreation and Fitness' with opportunities for social entrepreneurship > In 2018 ITT UNESCO's team presented to 37 different country representatives at the United Nations Convention on the Rights of Persons with Disabilities – the first time any Irish organisation presented at same > CIT/ITT have hosted a cross range of international visitors from academia, policy makers and industry Student Work Placements > 3,000 work placements annually across multi sectors from SME to global corporates > CIT/ITT have cross-campus disciplinary groups that meet 5-6 times per year to discuss and organise all things entrepreneurship, including events, competitions and academic programmes.
This team consists of academic staff from business, engineering, art, music, Rubicon team members, Careers Office, Students' Union and led by the Innovation and Enterprise Office. Group in CIT referred to as ACE (accelerating campus entrepreneurship) and in ITT coordinated through CEED – Centre for Entrepreneurship and Enterprise Development.
Both CIT/ITT have entrepreneurs in residence to support entrepreneurial thinking and behaviour for all students. Alumni Engagement > 352 volunteering hours donated from graduates and friends for the 2017-2018 programme at both CIT/ITT combined > 18% circa open and click through rate on Alumni eNews Table 6: Evidence of measurement of engagement at both ITT and CIT > MTU – Munster Technological University
14 SED 12 | JOINT PROGRAMMES WITH UCC This example provides evidence of CIT co-developing and delivering educational programmes with national and international partners.
CIT has developed a number of joint programmes with UCC. In 2010, CIT, UCC and HETAC signed an MoA Joint Awarding Agreement for the Master of Science in Biomedical Science and Bachelor of Science (Honours) in Architecture. Also, in 2010 a Consortium Agreement between CIT and UCC established the Cork Centre for Architectural Education. Building on the CIT/ UCC partnership, joint programmes have been developed in Bachelor of Science (Honours) in Biomedical Science; Master of Architecture; Professional Master of Education (Art and Design) and Bachelor of Science (Honours) in Industrial Physics.
CIT and UCC have established a CIT/UCC joint board of the Academic Council of CIT and the Academic Board of UCC. Its primary purpose is to ensure that the academic standards and procedures applying to collaborative and joint programmes delivered in partnership between CIT and UCC satisfy the requirements of both institutions.
In 2000, a memorandum of cooperation was signed between CIT and Fachhochschule Darmstadt (FHD). In 2002 FHD had its first intake on to the BA (Hons) in Multimedia (Media Production). Since this initial intake CIT and Hochschule Darmstadt (formerly FHD) have had a close relationship and in 2006 students graduated from the joint award, BA (Hons) in Multimedia/Media Production. The close collaboration has led to an extended Joint Award agreement signed for BA in Digital Media, BA (Hons) in Multimedia/Media Production, MA in Media Direction and MA in Media Design. SED 13 | CSM CONSERVATOIRE PROVISION This example provides evidence of CIT's lifelong learning ecosystem provided by Cork School of Music.
The largest conservatory of music and drama in Ireland, Cork School of Music (CSM), which is a constituent college of CIT, offers a comprehensive suite of undergraduate and postgraduate performing arts degrees and a full conservatory provision of part-time courses. With almost 400 full-time and over 3,000 part-time enrolments, CSM plays a pivotal role in providing intensive education and training in music and drama as part of the cultural life of the region. CSM's conservatory provision is a fully evolved and finely balanced life-long learning 'ecosystem' that provides for individual personal development on either professional, semiprofessional, or expert amateur tracks from early childhood to autumn years.
The tapestry of one-to-one provision; small group work/chamber music; and signature large-ensemble activity not only links inextricably with the degree provision in the School but engages in the most meaningful way with local, national and international peers at every level from the amateur community to the platforms for the exceptionally gifted.
Long-standing CSM outreach projects like the Glen Flute Project and the Blarney Street CBS Brass Band provide direct specialist hands-on expertise but, less visible, but very far reaching is the range of engagements our staff and students have with community and representative bodies like choirs, bands, orchestras, musical societies, theatre groups, traditional groups, festivals etc. The strands of inspiration, creativity, artistic, technical and administrative support that emanate from CSM are a vital energy that underpins a great deal of the fabric of the region's cultural footprint.
CSM has an ethos of a curriculum with a scientific, incremental pedagogy with real measurable outputs at the highest international standard.
Recent curricular developments in CSM have laid the groundwork for possible expansion into the areas of pop, Irish traditional, and musical theatre with our high-quality graduates lifting standards and developing opportunities for participants in those genres. SED 14 | MTU APPRENTICESHIP STRATEGY – 'ADAPT AND GROW' This example provides evidence of CIT and ITT working jointly and the commitment to the development of a skilled labour force through its apprenticeship in MTU. The Technological Universities Act 2018 states that one of the functions of a technological university will be to "support the development of a skilled labour force including, where appropriate, engaging in the education and training of apprentices in accordance with policy relating to that education and training for the time being communicated to the technological university by An tÚdarás, the Government or any Minister of the Government".
MTU is ideally placed to address this increasing demand as it has long invested in the development of craft apprenticeship capacity and capability and is the only entity of its type in Ireland to have created a dedicated centre of excellence in Craft Studies. It has comfortably catered for a doubling of craft apprenticeship allocation over the last three years. In relation to the strategic value placed on craft provision by MTU and the extent to which this is reflected in the MTU project, the >
15 stage two MTU submission is relevant and states the following: "MTU will maintain the commitment to continuing the provision in the areas of junior music and craft apprenticeships recognising the importance of this provision to the region and beyond and accepting the responsibility and leadership role of MTU in relation to this provision." Given the following factors: > MTU's strong commitment to apprenticeship training; > Projected increases in enrolments and industry demand; > The strong integration of the MTU Craft Studies in the MTU Engineering and Science academic family; > The flexibility afforded by the MTU model of programme provision (single module certification, special purpose awards, integrated level 6 to level 10 options, Recognition of Prior Learning and Work Based Learning, on-campus/ on-site/on-line delivery options etc.); > The increasing internationalisation of education; > MTU's strong focus on industry engagement, A strong focus on maximising demand, re-positioning to develop new apprenticeships and other areas, and increasing agility as part of an 'Adapt and Grow' strategy are the key areas of strategic focus for current and future development of apprenticeship in MTU.
SED 15 | MTU DIGITAL STRATEGY This example provides evidence of CIT and ITT working jointly and its commitment to the development of a digital campus by 2030.
The MTU digital strategy, Digital by Default 2030, aims to design and deliver digital self-service supports to staff, students and alumni of the MTU. Currently in both institutions, administration takes a lot of time and energy and leaves little time to focus on innovation or improvement. MTU aims to design and deliver an enterprise applications strategy to support a digital university and eliminate manual paper-based processes across the entire MTU staff and student journey. Digital by Default 2030 will require students to adopt a number of principles including embracing digital communication and collaboration across a multicampus, geographically dispersed, university.
MTU will deliver personalised digital services to enhance individual, team and community experiences and will provide a single digital identity for all interactions across the technological university. Through our Digital by Default 2030 strategy, MTU will aspire to enhance the existing online presence and marketing touchpoints currently delivered by CIT and ITT, through a range of social channels, websites and applications, careers fairs and school visits. We will increase our face-to-face contact with prospective students through a variety of events and roadshows and advance our links with schools in the South-West region, and beyond.
Digital technologies have the possibility to positively influence many areas of student and staff experience. CIT and ITT are working together on a number of joint digital enhancement projects, including identity management, the human resource system (CORE) upgrade and a feasibility study for the merger of our student record systems (Ellucian Banner). It is realised that enhancing the digital experience can only be achieved by taking a whole-institution approach and acting-as-one under the MTU umbrella has been ongoing since 2016. Analysis, documentation and a review of existing systems and processes has begun in some areas, and where individual projects were due to commence, joint projects are now in progress.
SED 16 | MTU STUDENT JOURNEY This example provides evidence of CIT and ITT working jointly to co-develop a student journey pilot to access and improve existing processes and services, develop new services and programmes for the benefits of MTU students. The MTU student journey was co-designed by 24 staff and 11 students to document the journey of the broad range of student types. It will be a catalyst for reshaping the student experience and the first step on the journey to the refinement of internal processes and improvement of the whole student experience. This student journey will provide a structure to assess and improve existing processes and services, develop new services and programmes and enable conversations, ideas and change.
MTU want to place the individual student journey at the heart of what we do and to integrate and organise our cross-functional design and delivery from the student perspective. Mapping the journey allowed us to create a framework to: > Refine internal processes > Identify issues and opportunities > Make the services delivered more student-centric The student journey clarifies how different departmental silos in the organisation need to collaborate to deliver a better service at each interaction or touchpoint on the journey. From prospective students to alumni, the focus will be on a design-led approach to transforming services and the aim is to develop better services by working with service users to understand their needs.
Under > MTU – Munster Technological University
16 the Student Administration and Support programme of work, a number of projects have been identified to align, re-design and deliver MTU student supports across the entire student journey. This student journey has helped to outline some clear actions, something to design around and importantly become a means, not a conclusion. It will enable the design of new touchpoints, co-ordinate existing touchpoints and extend touchpoints to more students. It will enable MTU to meet the needs of our students, integrate our systems, processes, services and spaces around the student and deliver high-quality graduates.
SED 17 | STUDENT-CENTRED OPPORTUNITIES This example provides evidence of CIT developing programmes that are tailored to student needs in the digital era. MSc in Cloud Computing The MSc in Cloud Computing programme was developed by CIT academics and over 30 cloud computing industry specialists from across the globe. Subject matter experts from industry, along with academic staff from CIT, designed the programme and all taught modules. The reputation of this programme is built on the long-established strong partnership with leading computing companies. This partnership has fostered true engagement, where industry specialists from EMC, VMware, IBM, Dell and SpringSource teach on the programme, along with staff from CIT's Department of Computer Science.
Together they deliver a quality industry-focused programme.
Private clouds in CIT's datacentre are deployed to support remote student labs associated with cloud application development, datacentre networking, virtualisation, storage systems and many other modules. These state-of-the-art systems combined with sophisticated learning environments, enable each student to achieve the measurable learning outcomes in the most flexible way possible. All lectures are streamed live over the Internet and each session is captured and stored in the cloud for later retrieval by students. This facilitates lecture review and revision; and enables students to access lectures and labs by simply using a web browser.
The private cloud infrastructure at CIT enables challenging remote labs to be delivered to students in any location using fixed or mobile devices. When student's login to this facility they are given access to hardware, software and systems that will enable them to complete all labs remotely. This offers great flexibility and at the same time this world-class state-of-the-art infrastructure allows students to learn at their own pace, 24 hours a day, every day. Virtual desktop infrastructure (VDI) is also deployed to deliver desktop virtualisation, enabling students to access a CIT personal computer from home or the office.
Using this technology, students have access to all the software, systems and services that an on-campus student would experience.
CIT has demonstrated vision to respond to industry needs and has demonstrated the ability to scale globally. The MSc in Cloud Computing programme is delivered globally, with students based in Russia, India, Saudi Arabia, Germany, France, Spain, UK, Netherlands, USA and across Ireland who study in a global virtual classroom. In 2017 only 32% of all enrolled students were living and working in Cork, with other students based in Ireland, Russia, Ghana, Nigeria, Switzerland, Canada and Singapore. Work Placement Work placement is highly valued as part of the student experience. It offers a unique learning opportunity, career enhancement, networking as well as exposure to a workplace role.
But what's in it for the company? Two industry partners shared their views of the current placement programme at CIT. As part of DePuy's credo and corporate responsibility to the community the student programme gives opportunities to students to gain work experience and gives them a real feel for the practical application of their studies. Ruairi Cullinane, Operations Development Co-ordinator with DePuy Ireland6 sees the student placement programme as an integral part of talent management for DePuy. Would he recommend the work placement programme? "Yes. Through the student placement programmes numerous academic research opportunities have been identified and acted on.
A number of students have come back to DePuy for summer placements and even graduate positions. The placement programme allows a company to identify these candidates and they are already familiar with the workings of the organisation." Elaine Fennessy from Abbott Vascular, Clonmel would also recommend the programme. "The company has the opportunity to build their talent pipeline while providing an experience to the student that they will not forget. In addition, there is significant market research to support the theory that graduates will show a preference of returning to their work placement company thereby demonstrating loyalty and commitment to the company.
We offer placements to undergraduates, so they may gain valuable experience in an industry setting while contributing to our business success." Four undergraduate students from CIT and ITT, all studying for BSc in Agriculture degrees, recently completed a 12-15-week work placement at Capita Customer Solutions, Clonakilty, County > 6 DePuy Ireland is part of the Johnson and Johnson family of companies 7 Bord Bia is the Irish Food Board