Fresh summer - beauty
If your browser does not support JavaScript, please read the page content below:
Fresh summer - beauty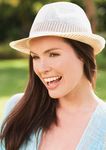 SPECIALS MARCH 2019 All specials while stocks last. Neighbouring countries add 20% to prices. Fresh summer beauty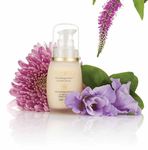 SPF If your world revolves around the sun, our high-factor Skin Insurance SPF 50 (50ml) is the essential sun protection you need to keep your face and décolletage smooth, soft and damage free. AFRICAN BOTANICALS ➜ Baobab nourishes and protects skin, boosts collagen production and treats inflammation. ➜ Marula helps to reduce transepidermal water loss and increases the smoothness of skin. ➜ Kalahari Melon Seed has strong moisturising, regenerating and restructuring benefits.
SPF 50 PROTECTS SKIN FROM THE AGEING EFFECTS OF THE SUN!
1 FOR R159 SAVE R150 2 FOR R299 SAVE R319 Natural The Satin Smooth Wrinkle Minimiser (30ml) softens even the deepest of wrinkles so that skin looks smooth, supple and years younger. BOTOX "I can see an instant difference in my skin after applying this! It smooths, softens and firms my skin, and leaves me looking, and feeling, years younger." – Elmare OSILIFT instantly fills fine lines and wrinkles WILD ROSE brightens skin and restores radiance ROSEWOOD and WHITE PEONY repair and condition BLACKCURRANT enhances elasticity to soften wrinkles GERANIUM tones, tightens and regenerates skin ONLY R179 SAVE R80 Smart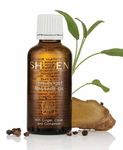 5 SH'ZEN MARCH 2019 THE EYES HAVE IT! 8 A women's eye are always the first to show her age. Erase the years when you use the PhytoExquisites™ Eye Rejuvenator (15ml), a concentrated serum that delivers firmer, smoother and younger-looking eyes – instantly. FACELIFT IN A BOTTLE 8 The PhytoExquisites™ Radiant Serum (30ml) is packed with vitamins and minerals to plump up and hydrate skin, improve elasticity, minimise blemishes and restore a more youthful radiance. "I reach for this product whenever I detect any dryness or dullness on my skin as I am super confident in the results it delivers – face-lifting brightness.
Try it!" – Tertia Marriott, Clinical Aromatherapist French Rose Water gives long-lasting hydration Aloe Ferox and Baobab moisturise and rejuvenate Silk Extracts impart a pearly lustre to skin Blackcurrant and Camellia improve elasticity Rosehip Oil minimises age blemishes Rose, Neroli and Jasmine refine and renew 4 WHY WE LOVE IT! ➜ White Lily and Blackcurrant protect the delicate area around the eye, keeping skin supple and helping to prevent premature wrinkles.
➜ Bioskinup has powerful anti-inflammatory properties and helps to minimise puffiness and dark circles. ➜ Ximenia oil is extremely moisturising and works to nourish dry and ageing skin. ➜ Rosehip oil brightens skin and activates its natural renewal processes. "Since using the Eye Rejuvenator, the delicate skin around my eyes looks firmer and smoother. The puffiness around my eyes is gone and I no longer need foundation to cover up the dark circles." – Natalie ONLY R169 SAVE R106 ONLY R239 SAVE R200 SH'ZEN MARCH 2019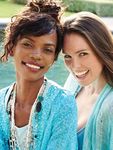 6 7 SH'ZEN MARCH 2019 SH'ZEN MARCH 2019 CLEAR ADVANTAGE 8 Bring balance back to skin with these Natural Essence™ basics.
BANISH BREAKOUTS 8 Clear problem skin with these powerful purifying products. The Natural Essence™ Clear Up Facial Starter Kit offers a spa detox for oily and combination skin. It draws on the restorative action of Bergamot, Camphor, Cypress, Grapefruit and Lavender to: ➜ control sebum output ➜ reduce congestion ➜ soothe inflammation ➜ refine skin's texture Add the Natural Essence™ Skin Life Oil (30ml) to your beauty routine at night, or whenever skin needs extra comfort. The healing elixir contains 100% pure plant essences that work to repair, restore and rebalance problem skin.
BOTH FOR R389 SAVE R535 DEEP CLEAN The Natural Essence™ Rescue Clay Mask (75ml) deep cleans skin to leave it calm and comforted. Kaolin draws out impurities, Bergamot and Grapefruit have an astringent, balancing action on oily skin, while Grapeseed and Aloe Ferox oils hydrate, feed and protect skin. ONLY R169 SAVE R136 SPOT CONTROL The Clearing Lotion (30ml) contains Calamine, Salicylic acid and other quick-drying ingredients that help to dry up spots virtually overnight. These combine with purifying and sebo- regulating essential oils that speed up healing and help to prevent further eruptions.
ONLY R129 SAVE R60 + "This dries up blemishes overnight and, used with the rest of the Natural Essence™ range, has improved my skin visibly." – Priya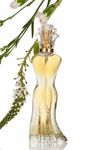 8 9 SH'ZEN MARCH 2019 PURE indulgence DRYskin THE ANTIDOTE TO Give summer skin some much-needed TLC with this duo of rejuvenating essentials. EXFOLIATE The Rejuvenating Scrub (150ml) is the first step to soft skin. Ground Apricot Kernels smooth away rough patches and leave your skin better able to absorb the nourishing ingredients in your moisturising products. REHYDRATE The high-treatment Rehydrating Balm (150ml) contains conditioning Sweet Almond Oil and soothing Calendula to restore moisture and comfort to taut, dry skin. Use it regularly for skin that feels soft and silky. 1 2 The silky Natural Tissue Shower Oil (250ml) emulsifies upon contact with water, creating a gentle, non-greasy lather that leaves skin beautifully conditioned, and with a soft, subtle scent that soothes the senses.
YOU'LL LOVE… the Carrot, Calendula, Soybean and Arnica extracts that: ➜ SOOTHE irritation ➜ RESTORE elasticity ➜ REJUVENATE skin ONLY R149 SAVE R110 BOTH FOR R249 SAVE R219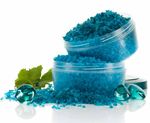 11 SH'ZEN MARCH 2019 SH'ZEN MARCH 2019 TIME TO WASH YOURSELF HAPPY with our Destress Cleansing Gel (200ml). Its gorgeous scent will lift your spirits, while its calming oils soothe and nourish skin. ONLY R119 SAVE R90 Our bestselling Destress range is like a day at the spa, giving you the chance to unwind and recharge. SOAK AWAY STRESS with our Destressing Bath Crystals (250g). Sprinkle them under warm, running water and let the beautiful, aromatic fragrance restore your sense of wellbeing. 2 FOR R219 SAVE R199 REVIVE YOUR SENSES with our Destress Massage Bar (180g). It has an energising fragrance and features special massaging nodules that help to ease tense muscles and boost circulation.
ONLY R69 SAVE R70 FAST-ACTING HEADACHE RELIEF The Temple Balm (15ml) is a cooling and healing gel that contains a powerhouse of therapeutic essential oils. These not only relieve pain and fight mental fatigue, but also help to dispel negative thoughts, allowing you to enjoy more clarity and peace of mind.
➜ PEPPERMINT FIGHTS TIREDNESS, IMPROVES CONCENTRATION AND HELPS TO EASE SINUS CONGESTION. ➜ VALERIAN IS A POWERFUL ANALGESIC AND SEDATIVE THAT HELPS TO RELIEVE MIGRAINES AND INSOMNIA. ➜ CLARY SAGE EASES DEPRESSION, ANXIETY AND NERVOUS BURN-OUT, AND PROMOTES CONTENTMENT. ONLY R99 SAVE R70 THE DESTRESS ESSENTIALS ROSE GERANIUM balances the nervous system and allays anxiety. MELISSA lifts the spirits and calms the nerves. LAVENDER soothes body and mind, treats headaches and helps to induce better sleep. "An amazing range. It smells divine, and is an instant mood booster. Any one who lives a busy life should try it!" – Louise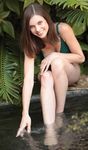 12 13 SH'ZEN MARCH 2019 SH'ZEN MARCH 2019 BOOST YOUR IMMUNE SYSTEM 8 Our new ImmuBoost Massage Oil (50ml) is a concentrated holistic treatment created to stimulate your body's natural defences against infection, inflammation and illness. Warming Ginger is a powerful antidote to harmful bacteria. Cleansing Lemon invigorates our infection- fighting white blood cells. Bergamot eases stress, calms an angry gut and clears the respiratory system. Soothing Clove fights infection, eases inflammation and relieves pain. Cinnamon boosts production of our infection-fighting T-cells. Black Pepper fights bacteria and promotes better intestinal health.
Sage breaks up mucus formation and has potent antiseptic properties. 7 POWERFUL OILS AROMA THERAPY 8 Sh'Zen has a 100% natural treatment oil to suit your every need. DESTRESS The Destressing Massage Oil (100ml) is packed with the soothing properties of Rose Geranium, Melissa and Lemongrass, all of which work to relax the muscles, calm the nerves and lift the spirits.
ONLY R179 SAVE R70 COMFORT In the Vanilla Cashmere Massage Oil (100ml), Vanilla, Ginger, Patchouli, Geranium and Rose create a deep, joyful and rich aroma – one that comforts the body and psyche, and imparts a feeling of security and warmth. ONLY R179 SAVE R70 NEW MASSAGE CONCENTRATE NURTURE The Natural Tissue Oil (100ml) contains a rejuvenating blend of plant oils to improve the texture of skin. Carrot Oil conditions, Calendula heals, Vitamin E improves skin elasticity and Arnica eases strained muscles. ONLY R179 SAVE R70 ONLY R119 SAVE R80 "The warm, spicy aroma comforts, protects and uplifts." – Tertia Marriott, Clinical Aromatherapist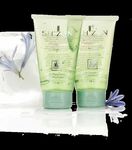 14 15 WHAT YOUR FEET WANT! Give summer feet the treats they deserve and keep them looking beautiful, no matter how hot the weather. SOFTEN The Exfoliator (125ml) removes hard, rough skin so that feet look smooth, supple – and perfect in summer sandals. Ground Almonds exfoliate, Honey softens, Almond oil nourishes and Peppermint oil refreshes and revitalises for feet that look and feel fabulous. ONLY R169 SAVE R70 COOL & REVITALISE The Cooling Spritzer (100ml) brings instant relief to tired, hot and swollen feet. Menthol produces an immediate cooling effect on the skin while Peppermint, Witch Hazel and Tea-tree alleviate swelling and protect skin from infection.
Spray it whenever your feet – and you – need a pick-me-up. ONLY R149 SAVE R70 "I love how this cools and refreshes my feet in just seconds. And the scent is so energising, I feel completely reinvigorated every time I spritz it!" – Louise "This leaves my feet feeling instantly softer, and so clean and fresh." – Nazeema DEODORISE Sprinkle The Deodorising Powder (100g) into your shoes to keep feet calm, fresh and comfortable. ➜ Herbal clays absorb excess moisture and draw out impurities that may cause foot odours. ➜ Coltsfoot and Oak are antimicrobial agents and so control the bacteria that cause perspiration odour.
➜ Horse Chestnut has cooling, astringent properties. ➜ Pine Bud has strong disinfectant properties and acts as an antibacterial and antiviral agent. 2 FOR R229 SAVE R141 TOP SELLER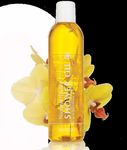 16 17 SH'ZEN MARCH 2019 WHY FEET LOVE IT! Peppermint, Witch Hazel & Wild Chamomile: ➜ Instantly cool hot, tired feet ➜ Soothe pain and swelling ➜ Relieve discomfort ➜ Re-energise and invigorate "I love massaging the Revitaliser into my hot, swollen feet after a long day standing at work. It freshens and cools them, and has helped to boost my circulation and improve their overall health." – Sonja COOL RELIEF 8 Massage tired, swollen feet back to health and happiness with the ultra-cooling and refreshing Revitaliser for feet (75ml).
2 FOR R189 SAVE R169 STEP LIGHTLY 8 The bestselling Leg Energiser vegicaps (30) are nature's answer to healthy, comfortable and revitalised legs. Ideal if you're travelling, pregnant or if your work involves standing for long periods of time. [ [ TRY THEM if you suffer from swollen, uncomfortable feet, diabetes or night-time cramps! "For years, I'd wake up in the middle of the night with severe foot cramps. Then I tried these capsules. I'm ecstatic. I haven't had a single cramp, my feet feel fantastic, and I get to sleep through the night." – Liza THE SCIENCE OF NATURE ➜ Red Vine Leaf Extract reduces the sensation of tension, tingling and pain in tired legs, and relieves lower leg swelling.
➜ Horse Chestnut Extract reduces leg oedema, pain and the sensation of discomfort associated with poor circulation in the legs. ➜ Butcher's Broom Extract is known to enhance blood flow and to relieve water retention. 2 FOR R249 SAVE R249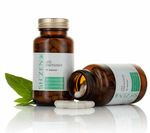 18 SH'ZEN MARCH 2019 SH'ZEN MARCH 2019 ONLY R99 SAVE R110 when you buy any of the hand products featured PRODUCT WITH PURCHASE CUTICLE CREAM (20ml) Heal and repair damaged, split cuticles in record time. Soothing Allantoin relieves dryness and irritation, and encourages healing by stimulating the growth of new, healthy tissue while D-Panthenol immediately rehydrates skin.
ONLY R89 SAVE R70 Keep your nails and cuticles in tip-top condition with these nourishing and strengthening products. BEAUTY AT YOUR MATRIX OIL (10ml) Feed nails with a nourishing mix of oils that roll on easily and are quickly absorbed. l Vitamins A, B, D and E, Kelp and Calcium promote nail growth, strength and vitality. l Carrot, Grapeseed and Jojoba oils nourish the skin around the nail and promote cell regeneration. l Wheatgerm, a natural Vitamin E carrier, stimulates the formation of new cells.
l Sweet Almond oil softens and soothes skin. ONLY R119 SAVE R80 BOTH FOR R179 SAVE R179 "Using the Matrix Oil every night has given me healthy, strong and beautiful nails." – Kim MAGNESIUM STRENGTHENS ZINC HARDENS BIOTIN HELPS GROWTH VITAMIN B OXYGENATES VITAMIN D PROTECTS VITAMIN PILLS (120) Get stronger, healthier and faster-growing nails within just two months with these targeted tablets. The carefully combined levels of minerals and vitamins feed new nail cells so that even the weakest nails are vastly improved.
ONLY R159 SAVE R100 fingertips The Sh'Zen Glass Nail File has long been a favourite manicure tool for women across South Africa.
It: ➜ Shapes nails to perfection. ➜ Gives nails a smooth and even finish. ➜ Seals edges to prevent splitting. ➜ Comes in a protective plastic case, and is hard- wearing and hygienic. 19
20 21 SH'ZEN MARCH 2019 EASY ORDER FORM Would you like to find out more about being a Sh'Zen Consultant and getting your products at a discount? Yes No C O N S U L T A N T D E T A I L S Name: Cell/WhatsApp: Email: All specials while stocks last. Payment options available. T O O R D E R Call me and place your order telephonically OR fill in this form, take a photo and send it via email or WhatsApp. Y O U R D E T A I L S Name: Cell: Email: Address: I was introduced to Sh'Zen at a Spa Party, where I was so impressed with the products that I decided to join as a consultant. I haven't looked back since! I've built a thriving business, all while working from home.
To be available for my family while earning an income – that is priceless. Sh'Zen believes in empowering women, and I've grown so much on my journey with the company. Regular coaching, workshops, events and, best of all, overseas trips have opened my eyes to the world, and to my own potential. I have learned how to set goals and achieve them, and to change your life completely! JOINING SH'ZEN WILL Regional Manager Lorna Burger shares her Sh'Zen success story. l Earn an EXTRA INCOME by sharing high-treatment South African beauty products. l Work FLEXIBLE HOURS and put your family first. l Be rewarded with CASH BONUSES and overseas holidays.
l Buy our products online at a great DISCOUNT.
l Join a supportive COMMUNITY of women who work together to empower each other. help my team leaders to do the same. I have learned that I am capable of much more than I thought possible. The secret to my success is down to two things. The first is Sh'Zen: the quality product and the company's commitment to personal growth. The second is my business motto: Passion, Commitment, Persistence and Consistency. You have to have a passion for people and your product. Commitment is the key to success in every aspect of life. Persistence is vital in sales and recruiting, while consistency ensures longevity.
Ultimately, the best thing about working for Sh'Zen is the community. I love to see the people I work with change and grow. Plus, the interaction with other inspiring women inspires me! I believe Sh'Zen has the potential to change your life completely. Don't hesitate to say 'yes' when someone offers you the amazing business opportunity. WITH SH'ZEN YOU CAN: JOIN TODAY! Speak to your consultant or fill in the enrolment form on www.shzen.co.za to change your life. CODE PRODUCTS ON SPECIAL PRICE SAVE QTY TOTAL AA-AA-K-6615 Skin Insurance SPF 50 (50ml) R159 R150 AA-AA-K-6616 2 x Skin Insurance SPF 50 (50ml) R299 R319 AA-AA-K-6617 Satin Smooth Wrinkle Minimiser (30ml) R179 R80 AA-AA-K-6618 PhytoExquisites™ Radiant Serum (30ml) R239 R200 AA-AA-K-6619 PhytoExquisites™ Eye Rejuvenator (15ml) R169 R106 AA-AA-K-6620 Natural Essence™ Clear Up Facial Starter Kit R389 R535 + Natural Essence™ Skin Life Oil (30ml) AA-AA-K-6621 Natural Essence™ Rescue Clay Mask (75ml) R169 R136 AA-AA-K-6622 Natural Essence™ Clearing Lotion (30ml) R129 R60 AA-AA-K-6623 Natural Tissue Shower Oil (250ml) R149 R110 AA-AA-K-6624 Rejuvenating Scrub (150ml) R249 R219 + Rehydrating Bath (150ml) AA-AA-K-6625 Destress Cleansing Gel (200ml) R119 R90 AA-AA-K-6626 2 x Destressing Bath Crystals (250g) R219 R199 AA-AA-K-6627 Destress Massage Bar (180g) R69 R70 AA-AA-K-6628 Temple Balm (15ml) R99 R70 AA-AA-K-6629 Immuboost Massage Oil (50ml) R119 R80 AA-AA-K-6630 Destressing Massage Oil (100ml) R179 R70 AA-AA-K-6631 Natural Tissue Oil (100ml) R179 R70 AA-AA-K-6632 Vanilla Cashmere Massage Oil (100ml) R179 R70 AA-AA-K-6633 The Exfoliator for feet (125ml) R169 R70 AA-AA-K-6634 Cooling Spritzer for feet (100ml) R149 R70 AA-AA-K-6635 2 x The Deodorising Powder for feet (100g) R229 R141 AA-AA-K-6636 2 x Revitaliser for feet (75ml) R189 R169 AA-AA-K-6637 2 x Leg Energiser vegicaps (30) R249 R249 AA-AA-K-6638 PWP: Glass Nail File in casing R99 R110 AA-AA-K-6639 Matrix Oil (10ml) R119 R80 AA-AA-K-6640 Cuticle Cream (20ml) R89 R70 AA-AA-K-6641 Matrix Oil (10ml) + Cuticle Cream (20ml) R179 R179 AA-AA-K-6642 Vitamin Pills for nails (120) R159 R100 AA-AA-K-6643 Silhouette by Sh'Zen fragrance (40ml) R249 R260 ORDER TOTAL when you buy any hand product
22 23 SH'ZEN MARCH 2019 SH'ZEN MARCH 2019 2new active consultants 4new active consultants 6new active consultants 8new active consultants Our Sh'Zen roll-up toiletry bag, valued at R299 A small four-wheel cabin suitcase, valued at R899 Both of the above, together valued at R1 198 A large four-wheel suitcase + the cabin suitcase and roll-up toiletry bag, together valued at R3 097 RECRUIT & EARN T&Cs apply. New consultants must have minimum sales of R500 in both March and April. Incentives will be awarded from 15 May 2019. The colour of suitcases may vary. Products are not included with the toiletry bag.
FABULOUS GIFTS 8 CONSULTANT RECRUITMENT INCENTIVES Earn these travel essentials when you share the Sh'Zen business opportunity this month.
FACE PhytoExquisites™ Cleansing Cream 125ml R295 Floral Hydrating Mist 125ml R229 Day Cream SPF 30 50ml R345 Renewing Night Cream 50ml R345 Facial Essence 30ml R439 Eye Rejuvenator 15ml R275 Regenerating Enzyme Gel 50ml R345 Gentle Exfoliating Cream 75ml R345 Calming Melt-in Mask 75ml R345 Radiant Serum 30ml R439 Facial Starter Kit R559 Natural Essence™ Purifying Cleansing Wash 125ml R275 Balancing Toner 125ml R215 Matifying Day Cream SPF 30 50ml R305 Clarifying Exfoliant 75ml R305 Rescue Clay Mask 75ml R305 Skin Life Oil 30ml R395 Clearing Lotion 30ml R189 Clear Skin Complex 60 R275 Facial Starter Kit R529 GentleCare™ Ultra Calming Cleansing Cream 125ml R295 Soothing Plant Mist 125ml R215 Desensitising Day Cream 50ml R325 S.O.S Facial Essence 30ml R405 Anti-Fatigue Eye Gel 15ml R245 Stress Relief Cooling Gel Mask 75ml R315 Facial Starter Kit R549 Speciality Collagen Boosting Serum 30ml R439 Skin Tone Corrector 30ml R435 Hyperpigmentation Complex 30 R305 7-Day Peel 7 x 7ml R495 White Jasmine Facial Oil 30ml R425 Skin Insurance SPF50 50ml R309 Midnight Recovery Elixir 30ml R369 Make-up Satin Smooth Wrinkle Minimiser 30ml R259 Flawless Finish Primer 50ml R295 Instant Touch Up Illuminator 15ml R399 Triple Volume Mascara 8,5g R219 Easy Glide Eye Liners (available in black, midnight blue or warm brown) R199 each HANDS & NAILS Nail care Nail Buffer Kit R229 Glass Nail File in case R209 Matrix Oil 10ml R199 Cuticle Cream 20ml R159 Vitamin Pills 120 R259 Smoothing Exfoliating Cream 100ml R219 Moisturising Perfecting Cream SPF 30 75ml R229 Repair Cream 75ml R189 Refining Balm 75ml R189 Treatment Cream & disposable gloves 100ml 6 pairs R219 Replenishing Serum 30ml R269 Cleansing Nurturing Hand Sanitiser 200ml R199 FEET Deodorising Spa Additive 250g R209 Spa Additive 450g R339 Moisturiser 125ml R219 Deodorising Powder 100g R185 Smoothing Scrub Stone R169 Exfoliator 125ml R239 Overnight Balm 125ml R219 Cooling Cooling Spritzer 100ml R219 Revitaliser 75ml R179 Therapeutic Massage Oil 100ml R249 Relaxing Treatment 100ml R219 Elixir 10ml R175 Thermal Relief 50ml R199 Energising Energising Cream 75ml R189 Energising Oil 50ml R199 Leg Energiser vegicaps 30 R249 BODY Everyday Feminine Body Wash 175ml R209 Rejuvenating Scrub 150ml R239 Daily Moisture Repair 125ml R229 Fresh Body Powder 100g R195 Rehydrating Rehydrating Balm 150ml R229 Rehydrating Bath 125ml R219 Natural Tissue Oil 100ml R249 Breathe Easy range Aroma Remedy Oil 10ml R159 Bath Crystals 450g R339 VapoRub 60ml R239 Cellular Boost range For Neck & Bust 100ml R229 Tissue Oil for Breasts 50ml R209 Cellulite Control range Pamplemousse Cleansing Gel 200ml R209 CC Crystals 250g R209 CC Crystals 450g R339 CC Capsules 60 R269 Upper Arm & Leg Contour Gel 150g R229 Deep Tissue Anti- Cellulite Oil 50ml R199 Detoxifying range Skin Stimulator – oval R219 Skin Stimulator – rectangle R219 Toning Oil 100ml R249 Body Wash 200ml R209 Digestive Aid Massage Oil 50ml R199 Colon Cleanse Vegicaps 60 R269 Super Fat Burner 60 R319 Destressing range Bath Crystals 250g R209 Cleansing Gel 200ml R209 Massage Oil 100ml R249 Treatment Cream 75ml R209 Temple Balm 15ml R169 Mist 50ml R179 Deep Relax Bath Oil 100ml R249 Sleep Easy vegicaps 30 R249 Sleep Easy Pillow Mist 100ml R195 Energy Lift range Cleansing Gel 200ml R209 Massage Bar 180g R139 AromaRemedy Oil 10ml R159 Harmonising range Bath Crystals 250g R209 Cleansing Gel 200ml R209 Treatment Cream 75ml R209 Harmonising Mist 50ml R179 Resistance range Bath Crystals 450g R339 Dispersing Bath Oil 100ml R249 Vanilla Cashmere range Bath Crystals 450g R339 Cleansing Gel 200ml R209 Body Cream 125ml R229 Massage Oil 100ml R249 Fragrant Mist 100ml R195 HAIR Repair + Rescue range Rebalancing Shampoo 200ml R209 Natural Treatment 125ml R209 Deep Strengthening Hair Repair Mask 125ml R209 Hot Oil Hair Repair 50ml R209 Scalp Vitaliser R189 Clear Scalp range Clarifying Shampoo 200ml R209 Recovery Mask 125ml R209 Clear Scalp Tonic 50ml R209 Growth Plus Stimulating Shampoo 200ml R219 Resilience Conditioner 125ml R219 Regrowth Plus Concentrate 50ml R219 Extra Strength Scalp Stimulant 30ml R239 Hair Vitality vegicaps 60 R269 SUN Protective SPF 20 Lotion 150ml R249 After Sun Nourishing Balm 150ml R229 After Sun Soother 100ml R209 Dusk to Dawn Spritzer 100ml R179 Dusk to Dawn Massage Oil 50ml R199 NATURAL PHARMACY AromaRemedies Study Aid 10ml R159 Appetite Suppressant 10ml R159 Oil of Tranquillity 10ml R159 Breathe Easy 10ml R159 Energy Lift 10ml R159 Menopause Support Menopause Transition Massage Oil 50ml R199 Well Women Aroma Remedy Oil 10ml R159 Hot Flash Cooling Mist 100ml R195 Menopause Support Vegicaps 30 R249 Wellbeing Hyperpigmentation Complex 30 R305 Clear Skin Complex 60 R275 Vitamin Pills for Nails 120 R259 Leg Energiser vegicaps 30 R249 Hair Vitality vegicaps 60 R269 Sleep Easy vegicaps 30 R249 Cellulite Control vegicaps 60 R269 Colon Cleanse vegicaps 60 R269 Super Fat Burner 60 R319 10 Day Detox Kit 90 R909 Daily Omegas 30 R249 Brain Food vegicaps 30 R249 Joint Support vegicaps 60 R319 Joint Therapy massage oil 50ml R199 Breathe Easy VapoRub 60ml R239 MEN EnneaEssence™ range Everyday Facial Wash 125ml R239 Ultra Calming Shaving Cream 125ml R199 Hydrating Lotion SPF 15 50ml R299 Recovery Treatment 30ml R359 Sport range 3-in-1 Lotion for Body 125ml R239 Spa Additive Sportswash 200ml R209 After Sports Massage Oil 100ml R249 Muscle Recovery Gel 125ml R219 FRAGRANCES Foliage Fragrance 50ml R509 Intuition Fragrance 55ml R509 OUD pour Femme 50ml R509 pour Homme 50ml R509 Sh'Zen 25 Fragrance 50ml R509 Silhouette Fragrance 40ml R509 Legend for Men Fragrance 50ml R509 Aftershave Treatment Balm 50ml R279 BEAUTY WITHOUT CRUELTY The testing of cosmetic products on animals in South Africa has been banned since 2009 but, even before that, Sh'Zen's policy was never to conduct any animal testing on any of its products, or the ingredients contained therein.
Given that the testing of cosmetic products on animals is now illegal, certification is no longer given to confirm this fact.
ORDER FROM YOUR CONSULTANT . . CONTACT . . HEAD OFFICE: 021 704 2940 | customerservice@shzen.co.za | www.shzen.co.za Silhouette (40ml) has fresh, citrusy top notes of Orange, Mandarin and Bergamot that lift the spirits. At its heart are feelgood Mimosa, Jasmine, Rose and Ylang-Ylang, while base notes include exotic Tonka Bean, Vanilla, Vetiver and Musk. SILHOUETTE by Sh'Zen ONLY R249 SAVE R260 sensual sophisticated classic