FUNDAMENTALS FOCUSEDON THE - Sustainable progress for an enduring enterprise - WEC Energy Group
Page content transcription
If your browser does not render page correctly, please read the page content below
FOCUSED
FUNDAMENTALS
                          O N   T H E

Sustainable progress for an enduring enterprise

                                           2016 CORPORATE RESPONSIBILITY REPORT
About this report
This report covers the year 2016 for WEC Energy Group Inc. (WEC) and its subsidiaries on
a consolidated basis. The performance data is focused on the operations of Wisconsin
Electric Power Co. and Wisconsin Gas LLC, doing business as We Energies, and
Wisconsin Public Service Corp. in Wisconsin and Michigan; Michigan Gas Utilities Corp.
in Michigan; Minnesota Energy Resources Corp. in Minnesota; and The Peoples Gas
Light and Coke Co. and North Shore Gas Co. in Illinois. It was prepared using guidance
from the Global Reporting Initiative (GRI) Standards.
We are headquartered in Milwaukee, Wisconsin. During 2016, operations were conducted
primarily in the following reportable segments: Wisconsin, Illinois, Other States, Electric
Transmission, W.E. Power LLC (We Power), and Corporate and Other. Report content does
not include performance data from external organizations or activities over which the
company has limited control or influence, such as contractors and suppliers.

Contact
Corporate Affairs - P346
231 W. Michigan St.
Milwaukee, WI 53203
414-221-2345
www.wecenergygroup.com/csr

 »     Due to the timing of the release of
       this report, some content reflects
       updated 2017 information.
Our 2016 Corporate Responsibility Report

                  President and CEO Message                2    Environmental Performance           36
                                                                 Our approach to environmental
                  Focus Areas                              4     stewardship                        38
                  Organizational Profile                   6     Supporting a clean energy future   39
                    Key facts                              7     Other environmental activities     45
                    Highlights                             9     Environmental performance data     49
                    Strategic initiatives                  12
                                                                Social Performance                  52
                    Governance structure                   15
                                                                 Customer engagement                53
                    Ethics and compliance                  19
                                                                 Reliability                        59
                    Workforce                              20
                                                                 Demand-side management and
                    Internal safety practices              24    energy efficiency programs         61
                                                                 Public safety practices            62
                  Financial Performance                    27
                                                                 Supplier information               64
                    Financial highlights                   28
                                                                 Supplier diversity                 66
                    Business of the company                30
                                                                 Supporting communities served
                    Operations                             31
                                                                 by our companies                   67
                    Economic indicators                    33
                                                                 Political activities               69

                                                                Forward-Looking Statement           73

WEC ENERGY GROUP | 2016 CORPORATE RESPONSIBILIT Y REPORT                                                 1
Allen L. Leverett
    President and Chief Executive Officer

                                 Message from the President
                                 and Chief Executive Officer
                                 Two years now have passed since our acquisition of Integrys Energy Group in June 2015.
                                 Unified as WEC Energy Group, one of the 15 largest investor-owned utility systems in the
                                 United States, we have the capacity and resources to thrive in our evolving industry. We
                                 are leveraging our strengths and incorporating best practices across the organization to
                                 streamline operations, reduce costs, and enhance reliability and energy efficiency.
                                 As we pursue these goals, we understand that corporate responsibility means meeting
                                 the needs of our key stakeholders, including more than 8,000 employees, 4.4 million
                                 customers, and the communities in which they live and work. We manage risks and
                                 account for economic, environmental and social factors in our short- and long-term
                                 planning.
                                 Our efforts have made an impact, with benefits to our operations, customers and investors.
                                 We achieved several milestones in 2016.
                                  • 2016 was the safest year on record for several of our companies and at the aggregate
                                      company level. The number of OSHA-recordable incidents and lost-time incidents
                                      decreased by almost 17 percent on a year-over-year basis.
                                  •   PA Consulting Group named We Energies the most reliable electric utility in the
                                      Midwest for the sixth consecutive year. We Energies also was honored with the
                                      Outstanding Customer Reliability Experience Award, highlighting the company's
                                      effective customer service and communications.
                                  •   In national customer satisfaction studies, We Energies and Wisconsin Public Service
                                      ranked first in the Midwest for power quality among large and mid-sized utilities,
                                      respectively.
                                  •   Minnesota Energy Resources ranked second in the Midwest for price and overall
                                      customer satisfaction among mid-sized utilities.
                                  •   Our Wisconsin utilities completed projects to improve efficiency and sustainability in
                                      energy generation. The new powerhouse at We Energies' Twin Falls hydroelectric
                                      facility achieved commercial operation, increasing the facility's generating capacity by
                                      50 percent, and Wisconsin Public Service put ReACT TM emission control technology
                                      into use at its Weston 3 power plant.

2                                                                              WEC ENERGY GROUP | 2016 CORPORATE RESPONSIBILIT Y REPORT
We are delivering on the promised benefits of the Integrys              is planned for 2019. This will allow for reliable and flexible
acquisition. Our subsidiaries reduced overall operations and            operations and facilitate the retirement of the coal-fueled
maintenance expenses by nearly 6 percent compared to our                Presque Isle Power Plant.
original target of 3 to 5 percent. As efficiency and financial
discipline go hand-in-hand, we achieved our primary financial           Generation restructuring
goal of earning the allowed return on equity at each of our             Our plans for UMERC are part of a more comprehensive effort to
utilities, while also achieving record earnings per share. I believe    adapt to a changing industry and practice strong environmental
that, as we continue to streamline and consolidate our systems          stewardship. In 2016, about half of the electricity we delivered to
across the enterprise, we will deliver even more benefits. We           our customers was derived from low- or no-carbon sources such
focus on the long term in our decision-making, balancing                as natural gas, nuclear fuel, wind farms and hydroelectric facilities.
business growth with affordability of service for our customers.        We want to continue to make progress in this area. Relatively
                                                                        flat electricity growth, in combination with natural gas and coal
Investing for lasting success                                           economics, has driven us to re-evaluate our generation portfolio.
Our utilities continue to modernize the critical infrastructure
                                                                        Taken as a whole, I want any changes that we make to reduce
required to provide electric and natural gas service to our
                                                                        costs, preserve fuel diversity and continue to limit our carbon
customers. We expect to invest more than $1.5 billion a year in
                                                                        emissions. As environmental regulations takes shape, our plan
capital projects to ensure system efficiency and reliability.
                                                                        is to work with our industry partners, environmental groups and
We also have made significant investments to improve our                the State of Wisconsin to reduce carbon dioxide emissions by
natural gas storage and electricity generation capabilities. In         approximately 40 percent below 2005 levels by 2030.
June 2017, we acquired Bluewater Natural Gas Holding LLC for
$225 million. This underground natural gas storage facility in          In summary
Michigan will provide approximately one-third of the storage            Across the corporation, our employees are focused on the
needs for our natural gas distribution companies in Wisconsin.          fundamentals – safety, efficiency, reliability, financial discipline and
Each of our three Wisconsin natural gas distribution companies          customer care – that provide a platform for sustainable business.
will enter into a long-term service agreement with Bluewater. We        As we look toward the future, we commit to serving our customers
believe that the associated risks and returns will be consistent with   and supporting our communities as a responsible corporate citizen.
those that we see in our regulated businesses, and that the storage
will result in significant savings to our customers over time.
                                                                        Sincerely,
A new stand-alone utility now serves our customers in Michigan's
Upper Peninsula. Upper Michigan Energy Resources Corp., or
UMERC, will help us provide a long-term generation solution
for the region. Pending approval by the Michigan Public Service
Commission, we plan to invest $275 million in 180 megawatts of          Allen L. Leverett
efficient natural gas-fueled generation. Commercial operation           President and Chief Executive Officer

WEC ENERGY GROUP | 2016 CORPORATE RESPONSIBILIT Y REPORT                                                                                      3
Our Focus Areas

                                                   Affordable
                         Regulatory                              Asset & risk
                                                     energy
                           policy                                management

          Procurement
                                                          CUST                       Community
            practices                                            OM
                                       T   Y                          ER             engagement
                                    FE
                               SA

                                                                         CA
                                                                            RE
    Governance                                                                                    Customer
                                                                                                experience &
                                                                                                 satisfaction
                                         Focused
                      RELIAB

                                                                                  Y
                                          on the
                                                                                IENC

      Fuel
    diversity
                                      fundamentals                                               Diversity
                        ILI

                                                                            FIC
                          TY

                                                                           EF

         Financial                             FINAN CIAL                            Emergency
        performance                            DISC                                 preparedness
                                                    IPLINE

                    Ethics &                                       Employee
                   compliance                                     development
                                               Environmental     & engagement
                                               accountability

4                                                                     WEC ENERGY GROUP | 2016 CORPORATE RESPONSIBILIT Y REPORT
Focus areas defined
In 2016, WEC Energy Group conducted an internal review of issues relevant to our business that could have
significant environmental, social and economic impacts. Our corporate responsibility team first compiled a list
of topics identified through existing processes for sustainability reporting, risk management and stakeholder
engagement. These included core organizational goals, key performance indicators, and risks identified by our
senior management, Enterprise Risk Steering Committee, and board of directors.
Our corporate responsibility team refined the established list of focus areas through benchmarking against energy
sector peers and sustainability disclosure frameworks, including the GRI Standards and external surveys. Lastly, we
talked with key executives to finalize our assessment – an organizational focus on five core business fundamentals
and 14 sustainability topics which support the company's ability to deliver on these fundamentals.

Affordable energy: We remain cost-conscious to              Environmental accountability: We practice
offer affordable, competitive rates to our electric,        responsible environmental stewardship throughout
natural gas and steam customers.                            our operations in order to protect air and water quality,
Asset and risk management: We plan carefully to             enhance biodiversity and manage resources efficiently.
uphold safety and efficiency in new and retiring            Ethics and compliance: Our policy is designed to
generation and infrastructure development.                  establish and maintain a high level of ethical
Our management structure monitors our major                 business conduct and enforce compliance with
risk exposures in such areas as environmental               applicable legal requirements.
compliance, regulatory compliance and cybersecurity.        Financial performance: We continue to deliver on
Community engagement: We support the                        performance targets, including earning the allowed
communities we serve through corporate giving and           return on equity at each of our utilities, through our
outreach focused on arts and culture, community             focus on efficiency and financial discipline.
and neighborhood development, education, the                Fuel diversity: We are strategically reshaping our
environment, and human services and health.                 electric generation portfolio to incorporate
Customer experience and satisfaction:                       renewable energy, maintain fuel diversity, reduce
As we focus on delivering energy to customers               costs and limit carbon emissions.
safely and dependably, we work to enhance the               Governance: Our governance policies and
customer experience through effective customer              management systems promote accountability to
communications, billing options and feedback                our stakeholders and contribute to efficient and
mechanisms.                                                 effective operations.
Diversity: To maximize both individual contributions        Procurement practices: We select suppliers
and organizational effectiveness, we are committed          and manage our supply chain to enhance
to fostering diversity and inclusion in our workforce,      safety, innovation, cost reduction, diversity and
supply chain and governing bodies.                          customer satisfaction.
Emergency preparedness: To uphold public and                Regulatory policy: We adhere to regulatory
employee safety, we maintain comprehensive                  requirements for our industry and advocate on
emergency response plans across the organization,           behalf of our stakeholders for safe, reliable and
including mobilization for storms and outages.              affordable energy before elected officials and
Employee development and engagement: In                     government agencies.
support of a skilled workforce, we use a multifaceted
recruitment process to attract and select talented
employees, and we provide opportunities for
employee training and education.

WEC ENERGY GROUP | 2016 CORPORATE RESPONSIBILIT Y REPORT                                                                5
ORGANIZATIONAL PROFILE

Organizational Profile

                         WEC Energy Group is one of the nation's largest electric and
                         natural gas delivery companies, with the operational expertise
                         and financial resources to serve the Midwest's energy needs
                         safely and reliably.

6                                                         WEC ENERGY GROUP | 2016 CORPORATE RESPONSIBILIT Y REPORT
ORGANIZATIONAL PROFILE

                                                                                                            Total customer
                                                                                                              accounts:
Key facts
                                                                                                                  4.4
                                                                                                                 million

            ELECTRIC DISTRIBUTION                                             N AT U R A L G A S D I S T R I B U T I O N

                                                                     Customers:                                Customers:
Customers:                                                           Natural gas: 174,000                      Natural gas: 840,000
Electric: 1,145,900
                                   Customers:
                                   Electric: 450,800
Natural gas: 1,107,000
                                   Natural gas: 330,900
Steam: 390

                                                            Customers:                                 Customers:
                                                            Natural gas: 232,000                       Natural gas: 159,000

                    Stand-alone utility
                    proposed in 2016.
                Began operations Jan. 1, 2017
                  with 41,000 We Energies
                   and WPS electric and
                   natural gas customers.

                                                                 •   Minnesota Energy Resources            •   Michigan Gas Utilities
                                                                 •   We Energies                           •   North Shore Gas
                                                                 •   Wisconsin Public Service              •   Peoples Gas
                                                                 •   Upper Michigan Energy
                                                                     Resources

                                                                                              Data as of December 2016, unless otherwise noted.

 WEC ENERGY GROUP | 2016 CORPORATE RESPONSIBILIT Y REPORT                                                                                7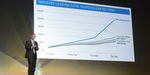 ORGANIZATIONAL PROFILE

    G E N E R AT I O N FA C I L I T I E S

                                                                                                                    • Hydroelectric: 30
                                                                           TOTAL                                    • Coal: 8
                                                                           56                                       • Combustion turbine: 7
                                                                                                                    • Combined cycle: 2
                                                                                                                    • Gas-driven steam turbine: 2
                                                                                                                    • Wind turbine stations: 6
                                                                                                                    • Biomass (fluidized bed boiler): 1

    G E N E R AT I O N C A PA C I T Y

                                            Coal:    				 48.8%                                                      Megawatts
                                      Natural gas:   		                          32.6%                               at peak:
By fuel type:

                                                                                                                    10,068
                              Purchased nuclear:            10.1%
                         Purchased non-nuclear:      4.0%
                                     Renewables:     2.7%
                                              Oil:   1.8%

                                                                    2016 data for WEC Energy Group (We Energies, Wisconsin Public Service and Wisconsin River Power Co.)

    DISTRIBUTION

                                                                                     46,702
                                                                                     miles of natural gas mains

68,572
miles of electric
distribution lines                               480
                                                 substations                                                    13         miles of high-/low-
Overhead: 37,353 miles                                                                                                      pressure steam piping
Underground: 31,219 miles

Data as of December 2016.

8                                                                                                  WEC ENERGY GROUP | 2016 CORPORATE RESPONSIBILIT Y REPORT
ORGANIZATIONAL PROFILE

      2016

Highlights
At WEC Energy Group, 2016 was a transformative                         Focus on reliability and customer satisfaction
year – our first full year as a united company                         Our energy companies received several high customer satisfaction
                                                                       and reliability rankings in 2016:
following the acquisition of Integrys Energy Group.                      • We Energies was named the most reliable utility in the
                                                                           Midwest for the sixth consecutive year.
 We have continued progress in:                                          • In national studies, We Energies and Wisconsin Public
  • Consolidating information technology infrastructure.                   Service (WPS) ranked first in the Midwest for power quality
  • Implementing enterprisewide systems to support human                   among large and mid-sized utilities, respectively.
       resources, supply chain, finance and other major areas.           • Minnesota Energy Resources ranked second in the Midwest
  •    Achieving savings by consolidating vendor and supplier              region for price and overall customer satisfaction among
       contracts and negotiating most favorable terms.                     mid-sized utilities.
  •    Implementing programs and establishing consistent                 • Michigan Gas Utilities ranked first in the Midwest region for
       measurements of customer satisfaction across our utilities.         price among mid-sized utilities.
  •    Rolling out advanced metering functionality.                      • Peoples Gas and North Shore Gas received their best results
                                                                           ever for large customer satisfaction in a national survey
  •    Expanding mobile options for electric outage reporting and
                                                                           conducted by E Source.
       status alerts.
  •    Improving and increasing mobile self-service options for
       many of our customers.
  •    Developing a new training facility to support our Illinois
       workforce.
Across our companies, employees are focused on these
fundamentals: safety, operating efficiency, world-class reliability
and financial discipline.

Safety performance
Across our companies, employees are focused on Target Zero, a
commitment by all to living and working safely every day. Our
goal is zero harm and zero injuries. For more than 10 years, our
companies have improved their safety records by reducing
                                                                       Infrastructure improvements
exposures through the implementation and improvement of key
programs. These efforts, in turn, have helped to drive a decrease in   In today's digital, just-in-time world, customers rely on the
the total number of Occupational Safety and Health Administration      continuous flow of electricity and natural gas to a greater degree
(OSHA)-recordable incidents and the total number of lost-time          than ever before. To improve reliability, our companies expect to
incidents by more than 66 and 62 percent, respectively. This           invest at least $1.5 billion a year in modernized infrastructure.
includes a reduction of well over 30 percent in both categories in      Between 2016 and 2020, our companies plan to:
the last two years alone.
                                                                         • Rebuild more than 3,500 miles of aging electric
WEC Energy Group – All                2014      2015       2016            distribution lines.
OSHA recordable incidents              238        193       163          • Upgrade electric infrastructure by replacing more than
                                                                           15,000 power poles, rebuilding 15 distribution substations,
Lost-time incidents                     77         55        49            and converting or retiring 20 distribution substations.
                                                                         • Improve the natural gas distribution network by replacing
                                                                           more than 2,000 miles of vintage plastic and steel mains,
                                                                           130,000 individual distribution lines and 400,000 meter sets.

WEC ENERGY GROUP | 2016 CORPORATE RESPONSIBILIT Y REPORT                                                                                    9
ORGANIZATIONAL PROFILE

     2016

Project milestones                                                Earnings and financial strength

               ew Michigan utility – Upper Michigan
              N                                                     • Highest net income in company history reflects the positive
              Energy Resources Corp. (UMERC), our                     impact of the Integrys acquisition.
              stand-alone utility in the Upper Peninsula            • All regulated utility subsidiaries earned their authorized
              (U.P.) of Michigan, began operation Jan. 1,             rates of return.
              2017. The new utility, serving former                 • 2016 adjusted earnings of $2.97* per share reflect a 12.5
              We Energies and WPS electric and natural                percent increase over 2015.
              gas customers in the U.P., will help facilitate           *E
                                                                          xcludes 1 cent per share in 2016, and 30 cents per share in
              a generation solution for the region.                      2015 of acquisition-related costs.
                                                                         For full reconciliation, see Economic indicators, page 33.
              System Modernization Program – This
              long-term project to modernize Peoples              Total Stockholder Return
              Gas' natural gas infrastructure and
              improve reliability in Chicago is now             $350

              more than 20 percent complete.                    $300

               ystem Modernization and Reliability
              S                                                 $250                                 2 for 1 split
                                                                                                                                          Dividends
              Project – This reliability improvement
                                                                $200
              project has brought such benefits to
              customers that WPS proposed including             $150
              an additional 960 miles of electric power
              lines. This expansion was approved by             $100                                                                  Stock Price
              the Public Service Commission of                   $50
              Wisconsin and is scheduled to be
              completed in 2021.
                                                                        2006           2008             2010           2012              2014         2016

              Twin Falls – In 2016, We Energies' Twin
              Falls hydroelectric plant began producing           Dividends
              clean and reliable renewable energy with            At its January 2017 meeting, our board of directors raised the
              a new powerhouse.                                   quarterly dividend on the common stock to 52 cents per share –
                                                                  an increase of 2.5 cents, or 5.1 percent, over the previous quarterly
                                                                  dividend level. This represents a compound annual growth rate
               ak Creek fuel flexibility – The
              O                                                   of 6.6 percent from the 2015 fourth-quarter level. Our annual
              incorporation of Powder River Basin coal            dividend rate stands at $2.08 per share. The board affirmed our
              in addition to bituminous coal at Elm               dividend policy that targets a dividend payout ratio of 65 to 70
              Road Generating Station, formerly                   percent of earnings.
              known as the Oak Creek Expansion                    Dividends per share
              Plant, has enabled the plant to operate
              with increased flexibility at lower costs.                                         $1.98
                                                                                   $1.83*
                                                                       $1.56
               eston 3 environmental upgrade
              W
              – ReACT TM emission control technology,
              installed in WPS generating unit Weston
              3 in 2016, is delivering its intended
              benefits: capturing more than 90 percent
              of sulfur dioxide and mercury as well as
                                                                       2014         2015         2016
              more than 20 percent of nitrogen oxides.
                                                                 * Annualized based on fourth-quarter 2015 dividend of $0.4575.

10                                                                                      WEC ENERGY GROUP | 2016 CORPORATE RESPONSIBILIT Y REPORT
ORGANIZATIONAL PROFILE

   2016

Awards and recognition
Best Innovative Campaign – The Midwest Energy Association             Technology Transfer Awards – Electric Power Research Institute
(MEA) presented We Energies with an MEA member social media           (EPRI) recognized Kris McKinney, manager – environmental
award for the company's safe digging campaign, which featured a       strategy, and the Environmental department at We Energies
customer photo contest of their digging dogs.                         with two Technology Transfer Awards for work in applying
                                                                      environmental research and development, and leading technology
Chancellor's Innovation Award – University of Wisconsin-
                                                                      transfer efforts on behalf of We Energies and the industry at large.
Milwaukee honored WEC Energy Group Non-Executive Chairman
Gale Klappa with this award, given to distinguished graduates and     Tree Line USA Utility – The National Arbor Day Foundation, in
others connected to southeast Wisconsin who have demonstrated         cooperation with the National Association of State Foresters,
extraordinary vision, innovation, creativity and effective change     presented this award to We Energies and Wisconsin Public Service,
management.                                                           respectively, for their 18th and 21st consecutive years. The Tree
                                                                      Line USA program recognizes companies' efforts in providing
Golden Shovel Award – The Wisconsin chapter of the National
                                                                      dependable, reliable service, while using best-practice vegetation
Association of Minority Contractors recognized the We Energies
                                                                      management techniques. The award for utilities has three
Supplier Diversity Initiative for its outreach, support, commitment
                                                                      requirements: a program of quality tree care, annual employee
and leadership in minority-owned business development in the
                                                                      training in quality tree-care practices, and tree planting and public
Wisconsin construction industry.
                                                                      education programs.
Governor's Workplace Safety Award – The Minnesota Safety
                                                                      UWM Partner of the Year – University of Wisconsin-Milwaukee
Council presented Minnesota Energy Resources with the Meritorious
                                                                      recognized We Energies as "Partner of the Year" for its relationship
Achievement Award as part of the Governor's Workplace Safety
                                                                      with the school's Industrial Assessment Center, which helps
Awards program, which recognizes Minnesota employers for
                                                                      small and midsize manufacturers conserve energy and cut costs.
excellence in safety.
                                                                      In four years, the center has audited more than 70 facilities and
Most Responsible Companies – Corporate Responsibility                 recommended $6.5 million in energy and operational savings.
Magazine included WEC Energy Group in its list of 2016 Most
                                                                      Wisconsin Corporate Safety Award – Together, the Wisconsin
Responsible Companies in the utilities industry sector. In making
                                                                      Department of Workforce Development and Wisconsin Safety
this selection, the magazine considered the company's approaches
                                                                      Council presented We Energies' Port Washington Generating
to energy and the environment, risk management, governance and
                                                                      Station with this award, which honors leaders in the business
compliance, employee relations, and human rights.
                                                                      community for achieving excellence in safety and health.
Real Estate Vision Award – Wispark LLC and the City of Oak
Creek received the Milwaukee Business Journal's 2016 Vision
Award for the successful Drexel Town Square development. The
newspaper's Real Estate Awards program recognizes projects that
make an impact on the vitality of southeast Wisconsin.
ReliabilityOne Awards for Outstanding Electric Reliability
in the Midwest, Outstanding Customer Reliability
Experience – For the sixth year in a row, PA Consulting Group
honored We Energies for its excellence in delivering reliable
electric service. We Energies also received a newly created
recognition highlighting the utility's effective customer service
and communications, through which employees have provided
real-time and accurate information to customers during outages.

WEC ENERGY GROUP | 2016 CORPORATE RESPONSIBILIT Y REPORT                                                                                 11
ORGANIZATIONAL PROFILE

Strategic initiatives
                                                                           The SMRP has yielded reliability improvements between 96 and
We are a leading Midwest electric and natural                              99 percent for outages originating on those portions of the
gas delivery company serving 4.4 million                                   distribution system placed underground. Due to these successful
                                                                           results, WPS proposed to expand its scope. Phase II of the SMRP
customers in Wisconsin, Illinois, Michigan and                             was approved by the Public Service Commission of Wisconsin
Minnesota. Our goal is to create long-term                                 (PSCW) in February 2017. Phase II will add 960 miles of lines to
                                                                           be moved underground between 2018 and 2021, with estimated
value for our stockholders and customers
                                                                           capital expenditures of about $210 million. Environmental fieldwork
by focusing on reliability, environmental                                  and related permitting activities are scheduled to begin during the
performance and exceptional customer care.                                 summer of 2017.

                                                                           Other key improvement projects underway or recently
                                                                           completed include:
Reliability
                                                                           Upper Michigan Energy Resources Corp. (UMERC) – UMERC, a
Our companies have been making capital investments in recent               stand-alone utility in the Upper Peninsula of Michigan, became
years to strengthen reliability of our generation and distribution         operational effective Jan. 1, 2017, and holds the electric and natural
networks. The projects to rebuild or replace infrastructure that have      gas distribution assets previously held by We Energies and
been completed or are in progress include:                                 WPS that are located in the Upper Peninsula of Michigan. The
System Modernization Program – Peoples Gas is continuing its               company has filed an application with the Michigan Public Service
natural gas system modernization program by investing approximately        Commission proposing an estimated $275 million investment
$280 million to $300 million annually. The project involves replacing      in approximately 180 megawatts (MW) of natural gas-fueled
approximately 2,000 miles of Chicago's aging natural gas pipeline.         generation. The proposed facilities would use electric generators
Dated cast and ductile iron gas pipes and facilities in the natural gas    called reciprocating internal combustion engines (RICE) to allow
delivery system are being replaced with modern polyethylene pipes          for reliable, efficient and flexible operations. The new units are
for long-term system safety and reliability. The project, which began      expected to begin commercial operation in 2019 and should allow
in 2011, has created more than 1,000 jobs since its inception. It is now   for the retirement of Presque Isle Power Plant no later than 2020.
more than 20 percent complete.                                             Environmental upgrade at Weston 3 power plant – An emission
                                                                           control technology called ReACT TM (Regenerative Activated Coke
                                                                           Technology), installed at WPS generating unit Weston 3 in 2016,
                                                                           is helping to meet the requirements of a consent decree agreed
                                                                           to between WPS and the U.S. Environmental Protection Agency.
                                                                           ReACT TM captures more than 90 percent each of sulfur dioxide
                                                                           (SO2) and mercury emissions, as well as more than 20 percent
                                                                           of nitrogen oxides (NOx). ReACT TM is helping Weston 3 to comply
                                                                           with all environmental regulations and permits. In combination with
                                                                           Weston 3's existing fabric filter bag house, low NOx burners, over-fire
                                                                           air system and mercury control system, ReACT TM is assisting in
                                                                           WPS' compliance with air pollution regulations, as well as helping to
                                                                           maintain a balanced generation portfolio.
                                                                           Rochester Natural Gas Pipeline – Minnesota Energy Resources will
                                                                           add approximately 13.1 miles of new natural gas pipeline west and
System Modernization and Reliability Project (SMRP) –                      south of Rochester in Olmsted County, Minnesota. The expansion will
Wisconsin Public Service (WPS) continues work on this multiyear            connect two of our existing pipelines, improving reliability and allowing
project to modernize parts of its electric distribution system by          for anticipated business growth in the Rochester area. The Minnesota
burying or upgrading lines. The project focuses on electric lines          Public Utilities Commission approved the proposed route in May 2017,
that currently have the lowest reliability in its system, primarily in     and construction is schedule to be completed in phases through 2022.
heavily forested rural areas. Phase I of the SMRP was launched in
2014 with a projected investment of $220 million and is expected to
be completed in 2018. During Phase I, WPS is converting more than
1,000 miles of overhead power lines to underground and adding
distribution automation equipment on 400 miles of lines.

12                                                                                            WEC ENERGY GROUP | 2016 CORPORATE RESPONSIBILIT Y REPORT
ORGANIZATIONAL PROFILE

Twin Falls – In 2016, We Energies' Twin Falls hydroelectric plant            competitive advantage while continuing to meet safety goals,
began producing clean and reliable renewable energy with a new               environmental regulations and permit limits.
powerhouse. Built on the Wisconsin side of the Menominee River
near the Upper Peninsula of Michigan, it replaces the original               Exceptional customer care
powerhouse constructed in 1912. The new facility uses more                   Our companies are driven by an intense focus on delivering
efficient turbine technology that has increased the generating               exceptional customer care every day. Employees strive to provide
capacity by 50 percent and incorporates design features to                   the best value for customers by embracing constructive change,
enhance fish protection. The previous structure is scheduled for             leveraging their capabilities and expertise, and using creative
demolition during 2017.                                                      solutions to meet or exceed customers' expectations.
Fuel flexibility initiative at two Oak Creek units – With approval           Enhancing customer experience across utilities – A large project
from the PSCW, We Energies has made changes at Elm Road                      is underway to leverage both technology and process design to benefit
Generating Station to enable the units to burn coal from the Powder          our customer care systems. In 2016, a common customer information
River Basin (PRB) in the western United States. The coal-fueled              system, new phone and dispatch systems, and standardized
plant originally was designed to use bituminous coal mined from the          processes were implemented at WPS, Minnesota Energy Resources
eastern U.S., but the price of bituminous coal increased relative to the     and Michigan Gas Utilities. Implementation at Peoples Gas and North
PRB coal in recent years. In 2016, this project resulted in operational      Shore Gas is scheduled for 2017, with potential implementation at
flexibility and enabled the plant to operate at lower costs, placing it in   We Energies to follow. Using common systems and processes across
a better position to be called upon in the Midcontinent Independent          our companies reduces costs, provides greater flexibility and helps
System Operator (MISO) energy markets, resulting in lower fuel               with design and consistent delivery of great service to customers.
costs for customers. The project includes a $23 million projected
investment for plant modifications through 2017 and a $52 million            Meeting environmental regulations and
investment for storage and fuel handling.
                                                                             reducing greenhouse gas emissions
Financial discipline                                                         Our companies have a long-standing commitment to environmental
                                                                             performance. Since the late 1980s, the generation fleet has shown a
A strong adherence to financial discipline is essential to meeting
                                                                             steady reduction of SO2 , NOx , mercury and particulate emissions. As
our earnings and dividend growth projections and maintaining a
                                                                             emission control technology has advanced, We Energies and WPS
strong balance sheet, stable cash flows and quality credit ratings.
                                                                             have been installing new equipment to meet new state and federal
Since the June 2015 acquisition of Integrys, we have achieved a
                                                                             air quality requirements while maintaining system reliability and
nearly 6 percent reduction in operations and maintenance expenses.
                                                                             cost effectiveness.
In 2016, we achieved our primary financial goal of earning the
allowed return on equity at each of our utilities, and our net income        Our greenhouse gas reduction goal
and earnings per share set new high records.                                 Reducing greenhouse gases (GHG) is an integral component of our
We follow an asset management strategy that focuses on investing             strategic planning process, demonstrating commitment to effective
in and acquiring assets consistent with our strategic plans. In              environmental stewardship while fulfilling an obligation to provide
June 2017, we acquired Bluewater Natural Gas Holding LLC, owner              reliable energy to customers. We continue to strategically reshape
of an underground storage facility in St. Clair County, Michigan,            our portfolio of electric generation facilities with investments that
that can provide approximately one-third of the storage needs of             have improved environmental performance and reduced emissions
WEC's natural gas distribution utilities in Wisconsin. The purchase          from our operating fleet.
is expected to yield substantial savings to We Energies and WPS
natural gas customers over time. Bluewater, with interconnections              As the regulation of GHG emissions takes shape,
to the Chicago and Dawn, Ontario, hubs, will enter into long-term              our plan is to work with our industry partners,
service agreements with the utilities.                                         environmental groups, and the State of Wisconsin with
Top Quartile by 2020 (TQ-20) – Among our efforts to maintain                   a goal of reducing CO2 emissions by approximately
both financial discipline and high performance standards, the TQ-20            40 percent below 2005 levels by 2030.
initiative is driving improvements in operations and maintenance,
work management, equipment monitoring and outage management                  We are taking a number of actions to pursue GHG reductions to
across our electric generation fleet. We Energies launched this              meet our goal. Components of this approach include actions
initiative in 2014 and extended it to WPS following the acquisition.         that maintain fuel diversity, reduce customer costs and achieve
The changes implemented as a result have helped our generation               long term CO2 reduction. Examples include repowering facilities
facilities to reduce nonfuel operating costs and maintain a                  from coal to natural gas, selling or retiring other coal-fueled units,

WEC ENERGY GROUP | 2016 CORPORATE RESPONSIBILIT Y REPORT                                                                                              13
ORGANIZATIONAL PROFILE

purchasing or installing additional natural gas generation, evaluating     called for current recovery of costs incurred to meet the standards
co-firing of natural gas in some of our coal-fueled units, continuing      and provided for ongoing review and revision to ensure the
to evaluate possible future retirements of other coal-fueled units and     measures taken are cost-effective. Customers who participated in
evaluating alternative operating practices for existing power plants.      energy efficiency programs in Michigan were able to contribute
                                                                           toward saving a total of 6.4 million kilowatt hours and 2.6 million
We Energies and WPS both have pursued a multi-emission strategy
                                                                           therms in their first full year.
for more than a decade in response to the numerous environmental
regulations facing the electric utility industry. As a result of           We Energies and WPS expect to continue to meet the renewable
implementing this strategy, our electric energy companies are working      energy standards in 2017 and beyond with the help of the projects
to keep their generation systems well-positioned to comply with            described below.
environmental regulations.                                                  Wind
Controlling costs for customers                                              • Glacier Hills Wind Park – 90 turbines with an installed
We believe that our multi-emission reduction strategy will continue              capacity of 162 MW in the towns of Randolph and Scott in
to achieve greater environmental benefit for lower cost. Voluntary               Columbia County, Wisconsin
environmental targets have improved the planning process for                 •   Blue Sky Green Field Wind Energy Center – 88 turbines with
operating or replacing existing generating units and adding new                  a capacity of 145 MW in the towns of Marshfield and
units. The environmental targets are consistent with making further              Calumet in northeast Fond du Lac County, Wisconsin
emission reductions and lowering costs for the future.                       •   Crane Creek Wind Farm – 66 turbines with a capacity of
                                                                                 99 MW near Riceville in Howard County, Iowa
                                                                             •   Montfort Wind Energy Center – 20 turbines with an installed
                                                                                 capacity of 30 MW in Montfort, Wisconsin
                                                                             •   Lincoln Wind Energy Facility – 14 turbines with an installed
                                                                                 capacity of 9 MW in the town of Lincoln in Kewaunee
                                                                                 County, Wisconsin
                                                                             •   Byron Wind Turbines – Two wind turbines, each generating
                                                                                 660 kilowatts, in Byron, Wisconsin
                                                                            Biomass
                                                                             • Rothschild Biomass Cogeneration Plant – 50-MW power
                                                                                 plant located in Rothschild, Wisconsin, fueled with wood
                                                                                 waste from Wisconsin
                                                                           Beneficial use of combustion products
                                                                           Our electric energy companies are committed to the continued
Public benefits and renewable portfolio standard
                                                                           beneficial use of combustion products. Efforts continue to maintain
Under Wisconsin Act 141, our companies must meet certain                   and increase use of the combustion products produced at power
minimum requirements for renewable energy generation.                      plants to minimize landfilling. Nearly 100 percent of We Energies
For 2016, We Energies was in compliance with its Wisconsin renewable       and WPS combustion products (fly ash, spray dryer ash, bottom
energy commitment of 8.27 percent, and WPS was in compliance               ash, gypsum and wood ash) were beneficially utilized in 2016.
with its Wisconsin renewable energy commitment of 9.74 percent.            Combustion products are beneficially utilized when they are
In addition, under this act, 1.2 percent of utilities' annual operating    used to replace natural or manufactured construction materials
revenues were required to be used to fund energy conservation              as alternatives to conventional sand, gravel and crushed-stone
programs in 2016. Customers who participated in energy efficiency          aggregates, and in agricultural soil applications. This utilization
programs in Wisconsin contributed toward saving a total of 343.3           also helps offset the environmental impacts associated with
million kilowatt hours and 20.5 million therms in their first full year.   conventional material production processes.
Michigan's Public Act 295 required 10 percent of the state's energy          Beneficial use of combustion products for We Energies
to come from renewables by 2015, and energy optimization
(efficiency) targets up to 1 percent annually by 2015. In December
                                                                             and WPS has grown from 5 percent in the early
2016, Michigan enacted Act 342, which retains the 10 percent                 1980s to approximately 100 percent in 2016.
renewable energy portfolio requirement for years 2016 through
2018 and increases the requirement to 12.5 percent for years 2019
through 2020 and to 15 percent for 2021. Public Act 295 specifically

14                                                                                            WEC ENERGY GROUP | 2016 CORPORATE RESPONSIBILIT Y REPORT
ORGANIZATIONAL PROFILE

Governance structure
We are committed to conducting business with
a high level of integrity, a business value that is
the foundation of all of our decisions and actions.
We are acutely aware of our responsibility to have the appropriate
governance structure and management systems in place for
anticipating, planning and managing corporate initiatives. Our
governance structure includes accountability to key stakeholders
as well as policies and management systems that contribute
to efficient and effective operations. We believe that effective
corporate governance is an essential driver of stockholder value
and a key component of sustainability at successful companies.

Code of Business Conduct
Board members and employees are expected to follow a set of
principles that provide guidance on how we go about our business.
Our Code of Business Conduct addresses, among other things:            became the non-executive chairman of the board, and Allen
conflicts of interest; confidentiality; fair dealing; protection and   Leverett, who had been the company's president since August
proper use of company assets; and compliance with laws, rules          2013, became the CEO, in addition to his election as a board
and regulations (including insider trading laws).                      director in January 2016.
                                                                       The chair of the Corporate Governance Committee serves as the
Corporate Governance Guidelines                                        independent presiding director. In that role, the director presides
Since 1996, our board of directors has maintained Corporate            at all meetings of the board at which the chairman is not present
Governance Guidelines that provide a framework under which it          and at executive sessions of the independent directors; serves as
conducts business. To maintain effective guidelines, the board's       liaison between the CEO and the independent directors under most
Corporate Governance Committee annually reviews the company's          circumstances, although each individual director has full access to
governance practices, taking into consideration discussions with       the CEO; has authority to call meetings of the independent directors;
stockholders as part of our stockholder outreach and engagement        reviews and provides input to meeting agendas for the board and its
program, findings from industry surveys and benchmarking studies,      committees; reviews meeting schedules to assure there is sufficient
and governance guidelines published by proxy advisors to ensure        time for discussion of all agenda items; reviews all proposed changes
that the board is providing effective governance over the affairs of   to committee charters; and leads the annual board evaluation.
the company.
                                                                       Director selection
Board of directors                                                     The board's Corporate Governance Committee screens and evaluates
Our board of directors is the governing body responsible for           director candidates, including those recommended by stockholders,
overseeing the corporation's identification of risks and business      in the context of the board as a whole, with the goal of recommending
opportunities and economic, environmental and social performance.      nominees with diverse backgrounds and experience that, together,
The board meets regularly throughout the year and routinely            can best perpetuate the success of WEC Energy Group's business
hears reports from designated committees that assist with these        and represent stockholder interests. In addition to evaluating
oversight responsibilities.                                            director nominees on the basis of director candidate criteria and
                                                                       independence, as described in the Corporate Governance Guidelines,
The board's Corporate Governance Committee annually evaluates the      the Corporate Governance Committee has determined that, in order
core competencies and needs of the board to determine its proper       for the board to effectively carry out its oversight function, the board
membership and size. In 2016, we had 13 members on our board.          should be comprised of directors who collectively possess core
The board retains the right to exercise its discretion in combining    competencies, as identified through the board succession planning
or separating the offices of chairman of the board and chief           process. More information about the board's core competencies
executive officer (CEO). Effective May 2016, the office of CEO was     can be found in our 2017 proxy statement.
separated from the office of chairman of the board. Gale Klappa,
who served as the company's CEO and chairman since 2004,

WEC ENERGY GROUP | 2016 CORPORATE RESPONSIBILIT Y REPORT                                                                                     15
ORGANIZATIONAL PROFILE

WEC ENERGY GROUP BOARD OF DIRECTORS

                 John F. Bergstrom,                                Curt S. Culver,                                               Henry W. Knueppel,
                 director since 1987,                              director since 2004,                                          director since 2013,
                 chairman and chief                                non-executive chairman,                                       retired chairman and
                 executive officer,                                MGIC Investment Corp.                                         chief executive officer,
                 Bergstrom Corp.                                   and Mortgage Guaranty                                         Regal Beloit Corp.
                                                                   Insurance Corp.

                 Barbara L. Bowles,                                 Thomas J. Fischer,                                           Allen L. Leverett,***
                 director since 1998,                               director since 2005,                                         director since 2016,
                 retired vice chair,                                principal, Fischer                                           president and chief
                 Profit Investment                                  Financial Consulting LLC                                     executive officer,
                 Management; retired                                                                                             WEC Energy Group Inc.
                 chairman, The Kenwood
                 Group Inc.

                 William J. Brodsky,*                              Paul W. Jones,                                                Ulice Payne Jr.,
                 director since 2015,                              director since 2015,                                          director since 2003,
                 retired chairman, CBOE                            retired executive                                             managing member,
                 Holdings Inc., and the                            chairman and chief                                            Addison-Clifton LLC
                 Chicago Board Options                             executive officer,
                 Exchange                                          A.O. Smith Corp.

                 Albert J. Budney Jr.,                              Gale E. Klappa,**                                             Mary Ellen Stanek,
                 director since 2015,                               director since 2003,                                          director since 2012,
                 retired president,                                 non-executive                                                 managing director and
                 Niagara Mohawk                                     chairman of the board,                                        director of Asset Management,
                 Holdings Inc.                                      WEC Energy Group Inc.                                         Baird Financial Group;
                                                                                                                                  chief investment officer,
                                                                                                                                  Baird Advisors; president,
                                                                                                                                  Baird Funds Inc.
                 Patricia W. Chadwick,
                 director since 2006,
                                                 *William J. Brodsky retired as chairman of CBOE Holdings Inc. and the Chicago Board Options Exchange effective
                 president, Ravengate
                                                  Feb. 28, 2017.
                 Partners LLC
                                                **Gale E. Klappa retired as chief executive officer on May 1, 2016, and became non-executive chairman of the board.
                                               ***Allen L. Leverett was appointed to the board of directors in January 2016 and succeeded Klappa as chief executive
                                                  officer on May 1, 2016.

 FINANCIAL EXPERTISE                                        DIVERSITY                                                BALANCED TENURE

  6
  OF
        Directors on the
        Audit Committee are
                                                                                                           Independent directors years of service

  6     financial experts
                                                                                  31%                           13+
                                                                                                               years
                                                                                                                                                      1-6
       CEO EXPERIENCE                                                                                                                                 years

 9      Directors are                      Female and/or
                                           ethnically diverse
  OF    current or                                                                                               7-12
 13     former CEOs
                                           directors                                                             years

       INDEPENDENCE
                                              3                             2                                            REFRESHMENT

 11
  OF

 13
        Directors are
        independent
                                          Directors are
                                          women
                                                                        Directors are
                                                              African-American                             5        new independent
                                                                                                                    directors elected in
                                                                                                                    the past five years

 16                                                                                                 WEC ENERGY GROUP | 2016 CORPORATE RESPONSIBILIT Y REPORT
ORGANIZATIONAL PROFILE

Board independence                                                          CEO evaluation
Our Corporate Governance Guidelines provide that the board of               The board's Compensation Committee annually evaluates CEO
directors should consist of at least a two-thirds majority of independent   performance and reports the results to the board. All non-management
directors. No director qualifies as independent unless the board            directors participate in this process. The Compensation Committee
affirmatively determines that the director has no material relationships    chair shares the results of the evaluation with the CEO, and
with the corporation. The board annually conducts a formal review of        the Compensation Committee uses those results to determine
whether its directors meet the independence guidelines. The results         appropriate CEO compensation.
are published each year in our annual meeting proxy statement. Based
upon our independence standards, the board affirmatively determined         Compensation philosophy and objectives
that, in 2016, 11 of its 13 directors were independent.                     A principal responsibility of the board's Compensation Committee is
                                                                            to provide a competitive, performance-based executive and director
Committees                                                                  compensation program. This includes: (1) determining and annually
Committees play a significant role in the corporate governance              reviewing the committee's compensation philosophy; (2) reviewing
practices of our board. Committees are empowered to act on                  and determining the compensation paid to executive officers
behalf of the board in those areas prescribed by the board. The             (including base salaries, incentive compensation and benefits);
board presently has the following committees:                               (3) overseeing the compensation and benefits paid to other officers
  • Audit and Oversight                                                     and key employees; (4) establishing and administering the CEO
                                                                            compensation package; and (5) reviewing results of the most
  • Compensation
                                                                            recent stockholder advisory vote on compensation of the named
  • Corporate Governance
                                                                            executive officers.
  • Executive
  • Finance
                                                                            The committee also is charged with administering the
                                                                            compensation package of its non-management directors. The
All committees, except the Executive Committee, operate under a
                                                                            Compensation Committee meets with the Corporate Governance
charter approved by the board and are composed of independent
                                                                            Committee annually to review the compensation package of the
directors. The Executive Committee includes the non-executive
                                                                            non-management directors and to determine the appropriate
chairman and CEO of the company, who are not independent. The
                                                                            amount of such compensation.
Executive Committee did not meet in 2016.
                                                                            All members of the Compensation Committee are independent.
Board and committee evaluations                                             No member of the Compensation Committee is a current or former
                                                                            employee of the company. The Compensation Committee has the
The board's Corporate Governance Committee conducts an annual
                                                                            authority to retain advisers, including compensation consultants. At
assessment of the board's effectiveness and uses the results of the
                                                                            the expense of WEC Energy Group, the Compensation Committee
board's self-evaluation as part of its annual review of the Corporate
                                                                            retained Frederic W. Cook & Co. to analyze and help develop the
Governance Guidelines and to foster continuous improvement
                                                                            company's executive compensation program for 2016, and to assess
of the board's activities. Each committee, except the Executive
                                                                            whether the compensation program is competitive and supports the
Committee, annually reviews its effectiveness and activities against
                                                                            committee's objectives. Frederic Cook also assessed and provided
its charter requirements following a process similar to the annual
                                                                            recommendations on non-management director compensation.
board evaluation. Results are reported to the board.

WEC ENERGY GROUP | 2016 CORPORATE RESPONSIBILIT Y REPORT                                                                                       17
ORGANIZATIONAL PROFILE

Risk assessment and risk
management oversight
The board oversees our risk environment and has delegated specific
risk-monitoring responsibilities to the Audit and Oversight Committee
and the Finance Committee as described in each committee's charter.
Both of these committees routinely report back to the board. The
board and its committees receive regular briefings from management
on specific areas of risk, as well as emerging risks to the enterprise.
The Audit and Oversight Committee regularly hears reports from
management on our major risk exposures in such areas as
regulatory compliance, environmental, legal/litigation, technology
security (cybersecurity) and ethical conduct, as well as steps taken
to monitor and control such exposures. The Finance Committee
discusses our financial risk-assessment and risk-management
policies, and provides oversight of insurance matters to support the      Stockholders' input
proper function of our risk-management program. Both committees           The company provides stockholders with the opportunity to submit
have direct access to, and meet as needed with, company                   nominations for director candidates and stockholder proposals, as
representatives without other management present to discuss               described in the company's 2017 annual meeting proxy statement.
matters related to risk management.                                       Stockholders may vote on board candidates and other proposals via
Our CEO, who ultimately is responsible for managing risk, regularly       internet, phone or written proxy card. A stockholder hotline, dedicated
reports to the board on risk-related matters. As part of this process,    email address and website allow questions and comments. A secure
the business unit leaders identify existing, new or emerging issues       website allows account inquiries and transaction functions.
or changes within their business areas that could have enterprise         Our annual report includes an overview of company results and
implications and report them to senior management. Management             operations. Our annual meeting, available via webcast, allows
is tasked with ensuring that these risks and opportunities are            questions and comments. The 2018 annual meeting of stockholders
appropriately addressed.                                                  is tentatively scheduled for May 3, 2018.
In addition, we have established an Enterprise Risk Steering              As part of our stockholder outreach and engagement program, which
Committee, composed of senior level management employees,                 is more fully described in our 2017 annual meeting proxy statement,
whose purpose is to foster an enterprisewide approach to managing         meetings are conducted with institutional investors and presentations
risk and compliance. The committee regularly reviews our key risk         are made to analysts. Quarterly conference calls with analysts and
areas and provides input to the development and implementation            portfolio managers hosted by the CEO and president, chief financial
of effective compliance and risk-management practices, including          officer and other key corporate officers can be monitored by the news
external audits. The results of these risk-management efforts are         media and general public via phone or online.
reported to the CEO and to the board or its appropriate committee.

Annual certifications
We have filed the required certifications of our CEO and chief
financial officer under the Sarbanes-Oxley Act regarding the quality
of our public disclosures. These exhibits can be found in our Form
10-K for the year ended Dec. 31, 2016. In compliance with the New
York Stock Exchange (NYSE) corporate governance listing standards,
we filed the certification of our CEO with the NYSE on June 3, 2016.

 M
   ore information for investors, including presentation materials,
  can be found at www.wecenergygroup.com/invest/investor.htm.

18                                                                                          WEC ENERGY GROUP | 2016 CORPORATE RESPONSIBILIT Y REPORT
ORGANIZATIONAL PROFILE

Ethics and compliance
The Code of Business Conduct is a collection of                         Elements of the ethics and compliance program are aligned with
                                                                        the criteria articulated in the Federal Sentencing Guidelines to
guiding principles that sets the ethical standards                      demonstrate an effective program. Annual review of program
for our company and assists in decision-making                          effectiveness is reported to the Audit and Oversight Committee of
                                                                        our board of directors.
to ensure the correct path is chosen.
                                                                        Risk assessments
Policy expectations                                                     Audit Services conducts a semiannual enterprise risk assessment
Employees have a responsibility to preserve the ethical standards       (March and September), the results of which are reviewed with the
of our company as it conducts business affairs, even when no laws       Enterprise Risk Steering Committee. The Enterprise Risk Steering
or regulations are involved. We have policies in place, such as the     Committee's purpose is to provide an enterprisewide approach
Code of Business Conduct, that address situations that could lead       to overseeing compliance obligations and risk management for
to corruption, bribery or other improper or illegal behavior on the     the company, and to enhance the quarterly reporting that the
part of employees. In many cases, the policies referred to in the       compliance officer provides to the CEO and the Audit and Oversight
code go beyond legal requirements.                                      Committee of the board of directors.

All new employees receive Code of Business Conduct and other            Audit Services also completes a periodic fraud risk assessment
core compliance training to be completed within 30 days of hire. To     designed to assess risks of fraud from financial reporting,
increase the level of awareness and reaffirm our commitment to high     misappropriation of assets or corruption. Legal and regulatory
standards of legal and ethical conduct, all employees are required to   compliance requirements, the potential monetary impact, and
annually confirm their personal commitment to compliance. We have       overall significance to our financial reporting, operations and
100 percent completion of compliance training and affirmation.          reputation are considered when assessing risk. In its most recent
                                                                        assessment, Audit Services determined a low residual risk value
Program elements                                                        after considering the existing key anti-fraud controls and activities.
                                                                        Results of the risk assessment are reported to the Audit and
The ethics and compliance program is designed to help establish
                                                                        Oversight Committee of the board of directors.
and maintain our culture of compliance, help our employees
sustain an ethical workplace and help the company comply with
                                                                        Communication and training
applicable legal requirements and good corporate governance.
Key responsibilities of the ethics and compliance program include:      Driving a culture of compliance and ethics throughout the company
                                                                        continues to be a primary emphasis for WEC Energy Group.
  • Establish the scope and facilitate the growth of an effective
                                                                        Continual employee development and awareness of potential ethical
      ethics and compliance program.
                                                                        dilemmas remain a priority. Employees complete learning events
  • Administer the Code of Business Conduct and related
                                                                        throughout the year, specific to their roles and responsibilities, such
      policies and procedures.
                                                                        as workplace harassment prevention for all leaders and corporate
  •   Manage a confidential reporting system, in which employees
                                                                        securities trading rules for identified personnel. Providing leaders
      may choose to remain anonymous, to receive and respond
      to allegations of violations of the Code of Business Conduct.     the appropriate resources to continue effectively addressing and
                                                                        preventing ethical misconduct and noncompliance also remains a
  •   Allocate resources to align with the corporate risk profile.
                                                                        priority. Materials for leaders to use to guide discussions with their
  •   Provide guidance and advice to employees on policy
                                                                        staff about ethics and compliance matters are frequently developed.
      questions and ethics and compliance matters.
                                                                        These materials are always available on the company's intranet site.
  •   Protect employees who make good-faith allegations of              Additionally, and as determined appropriate, materials on specific
      misconduct with strong nonretaliation provisions.
                                                                        topics, such as conflicts of interest, are communicated to leaders
  •   Provide regular education on ethics and business conduct          through various channels.
      standards.
  •   Ensure an effective communication program is in place.
  •   Provide regular reports to the Audit and Oversight
      Committee of the board of directors.
  •   Conduct periodic assessments of the effectiveness of the
      ethics and compliance program.

WEC ENERGY GROUP | 2016 CORPORATE RESPONSIBILIT Y REPORT                                                                                     19