Corporate responsibility - Investec
Page content transcription
If your browser does not render page correctly, please read the page content below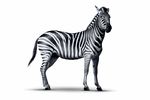 Contents
                 Corporate responsibility
 01              at Investec                                            04                 Profit
                 Corporate responsibility                       3                          Overview of our financial year ending
                 Highlights                                     4                          31 March 2017                                   51

                                                                        05
                 Message from the chief executive officer       6
                 Communication and stakeholder                                             The way we do business
                 engagement                                     7
                                                                                           Corporate governance and risk                   53

 02              People
                                                                                           Compliance
                                                                                           Information technology
                                                                                                                                           57
                                                                                                                                           59
                 Supporting our employees                      12                          Procurement                                     61
                 Transformation in South Africa                18
                 Supporting our community
                 Supporting our clients
                                                               20
                                                               33
                                                                        06                 Appendix
                                                                                           Independent assurance statement                 63

 03              Planet
                                                                                           Global Reporting Initiative (GRI Standards:
                                                                                           core option)                                    65
                 Green business                                35                          Policies and programmes                         82
                 Conserving the environment                    42                          Contact details                                 83
                 Direct operational impact and carbon
                 footprint                                     44

About this report                            Using this report
                                             For easy reading we have provided cross-referencing tools set out below:
 Scope and reporting
 framework
 This corporate responsibility report
 highlights Investec's corporate
 responsibility performance over             Page references                   Audited information             Website
 the period 1 April 2016 to                  Refers readers to information     Denotes information             Indicates that additional
 31 March 2017. We incorporate               elsewhere in the report           that has been externally        information is available
 material information from the main          or to Investec's 2017             verified                        on our website:
                                             integrated annual report                                          www.investec.com
 geographies in which we operate.
 This report is intended to serve            Oversight
 the information needs of the                The social and ethics committee, a sub-committee of the board, is responsible for monitoring
 stakeholder groups most affected            the non-profit elements of corporate responsibility. The mandate of this committee places
 by our business – customers,                a strong emphasis on the responsibility of the group towards the communities in which we
 employees, investors, sustainability        operate, on social transformation in the workplace, on preserving the well-being and dignity
 rating agencies, government,                of our employees (including human rights), recognising the challenges that climate change
 regulatory bodies and analysts who          presents and support any meaningful activity that either reduces the negative impact on or
 will use the content for an analysis        prolongs life of our planet. The social and ethics committee consists of the following board
 of our corporate responsibility             members:
 performance. This report also               S Koseff – chief executive officer
 focuses on the most material                B Kantor – managing director
 aspects of our business in relation         F Titi – chairman
 to our strategy.                            CA Carolus – non-executive director
 Our approach to reporting has               Lord Malloch-Brown KCMP – non-executive director
 followed guidance from the King             PRS Thomas – non-executive director
 Code of Governance Principles               Three meetings were held during the reporting period. We also have corporate responsibility
 for South Africa (King III) and             representatives in each of the major geographies in which we operate who drive our
 in accordance with the Global               corporate responsibility objectives as well as various forums discussing corporate
 Reporting Initiative's (GRI Standards:      responsibility considerations. Feedback on relevant corporate responsibility issues is
 core option) sustainability reporting       provided to board members at each board meeting.
 guidelines. An index of the GRI
 Standards indicators, together with         Assurance
 our response to each of them, can           Investec Internal Audit performed a limited assurance review of the quantitative and qualitative
 be found on pages 65 to 81 of this          information contained in this report. KPMG has provided limited assurance over selected
 report.                                     environmental, human resources and corporate social spend key performance indicators.
                                             The assurance statement can be found on pages 63 and 64 of this report.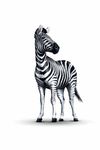 About the Investec group

We strive to be a distinctive specialist bank
and asset manager, driven by commitment
to our core philosophies and values.

Who we are                                          –– Leverage resources                             • Relevant internationalisation of Wealth &
                                                    –– Break china for the client.                      Investment
Founded as a leasing company in
                                                 • Cast-iron integrity                                  –– Digitalisation channel and launch of
Johannesburg in 1974, we acquired a
                                                                                                           Click & Invest
banking licence in 1980 and were listed on          –– Moral strength
                                                                                                        –– Creating an international operating
the Johannesburg Stock Exchange (JSE)               –– Risk consciousness
                                                                                                           platform.
Limited South Africa in 1986.                       –– Highest ethical standards.
                                                                                                      • Other
In July 2002, we created a dual listed           • Dedicated partnership                                 –– Continue investing in technology
companies structure (DLC) listed in                 ––   Respect for others                                 and people to maintain digital client
London and Johannesburg. A year later,              ––   Embrace diversity                                  experience
we concluded a significant empowerment              ––   Open and honest dialogue                        –– Improving the cost to income ratio by
transaction in which our empowerment                ––   Unselfish contribution to colleagues,              focussing on operational efficiencies
partners collectively acquired a 25.1%                   clients and society.
stake in the issued share capital of Investec                                                            –– Diversity across the group and
Limited.                                         Our philosophies                                           transformation in South Africa.

Since inception, we have expanded through        • Single organisation                                We have a very deliberate and focused
a combination of substantial organic growth                                                           client strategy:
                                                 • Meritocracy
and a series of strategic acquisitions. Today,                                                        • To leverage our unique client profile
                                                 • Focused businesses
we have an efficient integrated international                                                         • To provide the best integrated solution
business platform, offering all our core         • Differentiated, yet integrated
                                                                                                        supported by our comprehensive digital
activities in the UK and South Africa.           • Material employee ownership                          offering.
                                                 • Creating an environment that stimulates
What we do                                         extraordinary performance.
                                                                                                      Our corporate
We are an international specialist bank
                                                 Our strategy                                         responsibility
and asset manager that provides a diverse
range of financial products and services to a                                                         At Investec our corporate responsibility is
                                                 Our strategy for over 20 years has been to
select client base in three principal markets,                                                        about:
                                                 build a diversified portfolio of businesses
the UK and Europe, South Africa and Asia/        and geographies to support clients through           • Building a sustainable business model
Australia as well as certain other countries.    varying markets and economic cycles.                   to position the group for the long term
Investec focuses on delivering distinctive                                                              so that Investec can make a meaningful
                                                 Our current strategy focuses on:
profitable solutions for its clients in three                                                           contribution to society and to macro-
core areas of activity namely, Asset             • Growing Asset Management in all                      economic stability
Management, Wealth & Investment, and               regions
                                                                                                      • Attracting and developing a strong,
Specialist Banking.                                 –– Focus on delivery of competitive                 diverse and capable workforce
                                                       investment performance
                                                                                                      • Unselfishly contributing to society and
We value                                            –– Grow in Advisory channel and
                                                       continue to scale Multi-Asset and                to the well-being of our communities,
• Distinctive performance                              Global Equities                                  largely through education and
   –– Outstanding talent – empowered,               –– Focus on our larger markets,                     entrepreneurship
                                                       especially in North America.
      enabled and inspired                                                                            • Understanding and managing our
   –– Meritocracy                                • Growing Specialist Banking business                  environmental footprint so we can make
   –– Passion, energy, stamina and                  –– Building and developing our client               a positive impact through our operations
      tenacity                                         franchises across all areas                      and business activities
   –– Entrepreneurial spirit.
                                                    –– Improving the ROE in the business              • Growing and preserving clients'
• Client focus                                      –– Implementing the UK Private Banking              and stakeholders' wealth based on
   –– Distinctive offering                             strategy.                                        relationships of trust.

                                                     Investec corporate responsibility report 2017                                                  1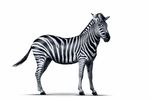 Corporate responsibility                              01

                                                                                                                                                         Corporate responsibility at Investec
Corporate responsibility business practices
Our corporate responsibility philosophy
                                                       Guided by our purpose to create sustained long-term wealth, we seek to be a
                                                       positive influence in all our core businesses and in each of the societies in which
                                                       we operate. We do this by empowering communities through entrepreneurship
                                                       and education, and leveraging the value in our diversity. We recognise the
                                                       challenges that climate change presents to the global economy and we
                                                       support activities that either reduces the negative impact on or prolongs the life
                                                       of our planet.

Investec as a responsible corporate citizen
At Investec we recognise that, while our           Our culture and values demonstrate our               allows us to concentrate, for now, on key
shareholders remain at the forefront,              belief that as an organisation we can                focus areas. Deliberately not driven on a
our purpose ultimately is not only about           and must have a positive impact on the               top-down basis, the executive maintains
driving profits. We strive to be a distinctive     success and well-being of communities                responsibility for oversight, direction,
specialist bank and asset manager,                 local to our offices, the environment, and           coordination and integration of our
demonstrating cast-iron integrity, moral           on overall macro-economic stability.                 corporate responsibility efforts while the
strength and behaviour which promotes                                                                   individual business units provide the key
                                                   Our philosophy seeks to align the interests
trust. Our core values include unselfishly                                                              drivers behind our activities, in a manner
                                                   of shareholders and stakeholders over
contributing to society, valuing diversity                                                              that best makes sense to each.
                                                   time, and provides the individual business
and respecting others. Outstanding and
                                                   units and regions with a basis from which                 Please refer to the website for
empowered talent, entrepreneurial spirit and
                                                   to determine their own approach. The                      Investec's full corporate citizenship
regard for the planet are other qualities that
                                                   group's philosophy is not intended to                     statement.
align with the culture of our organisation
                                                   be mutually exclusive or exhaustive, but
and our approach to responsible business.

Memberships
Investec participates and has maintained its inclusion in the following international initiatives:
                                                         2016            2015             2014

Carbon Disclosure Project (CDP)
(Investec is a member and Investec Asset                 A-              A-               B
Management is a signatory investor)

Code for Responsible Investing in
                                                         Signatory       Signatory        Signatory
South Africa (CRISA)

Dow Jones Sustainability Investment
                                                         75              74               75
Index (score out of 100)

FTSE4Good Index                                          Included        Included         Included

JSE Limited Socially Responsible
                                                         Constituent     Constituent      Constituent
Investment Index

MSCI Global Sustainability Index
Series (Investec plc) – Intangible value                 AAA             AAA              AAA
assessment (IVA) rating

STOXX Global ESG Leaders Indices                         Member          Member           Member

United Nations Global Compact                            Active          Active           Active
United Nations Principles for Responsible
                                                         Signatory       Signatory        Signatory
Investment (UNPRI)

Other: Investec Asset Management CEO, HJ du Toit, is a member of The Global Commission
on Business and Sustainability Development.

                                                        Investec corporate responsibility report 2017                                                3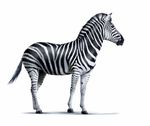 01                                                     Highlights
Corporate responsibility at Investec

                                       Our corporate responsibility performance
                                       Contributing                                    For Investec, corporate responsibility is about building our businesses to ensure we have a
                                                                                       positive impact on the economic and social progress of communities and on the environment,
                                       to society, macro-                              while growing and preserving clients' and stakeholders' wealth based on strong relationships
                                                                                       of trust. This commitment to corporate responsibility means integrating social, ethical and
                                       economic stability                              environmental considerations into our day-to-day operations. A key element of this is solid
                                                                                       corporate governance that ensures sustainable management with a long-term vision.
                                       and the environment.
                                                                                                                                                           31 March         31 March
                                       £'000                                                                                                                   2017             2016

                                       Net income generated
                                       Interest receivable                                                                                                 2 230 765         1 705 640
                                       Other income                                                                                                        1 525 789         1 313 997
                                       Interest payable                                                                                                   (1 550 870)       (1 131 871)
                                       Other operating expenditure and impairments on loans                                                                 (439 962)         (383 059)
                                                                                                                                                           1 765 722         1 504 707
                                       Distributed as follows:
                                       Employees                                                                                                             757 390            588 759
                                       Salaries, wages and other benefits
                                       Government                                                                                                            522 984            507 341
                                       Corporation, deferred payroll and other taxes
                                       Shareholders                                                                                                          242 440            206 139
                                       Dividends paid to ordinary shareholders                                                                               216 602            180 009
                                       Dividends paid to preference shareholders                                                                              25 838             26 130
                                       Retention for future expansion and growth                                                                             242 908            202 468
                                       Depreciation                                                                                                           25 006             22 745
                                       Retained income for the year                                                                                          217 902            179 723

                                       Total                                                                                                               1 765 722        1 504 707

                                       Investec carries out its commitment to corporate responsibility through
                                       three key focus areas of people, planet and profit.

                                                    People

                                       We care about our EMPLOYEES:                                                      Recognition
                                       • Attracting and developing a strong, diverse and capable workforce               • Winner of the Business in the Community's Responsible
                                       • Providing a progressive work environment                                          Business Awards 2016 (Building Stronger Communities)
                                                                                                                           for our flagship programme the Beyond Business social
                                       • Respecting and upholding human rights.
                                                                                                                           enterprise incubator we run in partnership with the Bromley
                                                                  Employee learning and development                        by Bow Centre
                                       £22.9mn                    spend (2016: £14.7mn)                                  • Winner in the National CSR Awards 2017, in the Individual
                                                                                                                           Community (Legacy) category, and a finalist the Business
                                       We care about our COMMUNITIES:                                                      Charity Awards 2017, in the Community Impact category,
                                       Unselfishly contributing to our communities through education and                   for the Beyond Business Programme
                                       entrepreneurship.                                                                 • Shortlisted in the Business Charity Awards, in the
                                                                  Group Corporate Social Investment                        Outstanding Employee category
                                       £7.1mn                     (CSI) spend (2016: £5.0mn)                             • SERAS awards – most socially responsible company in Africa

                                       We care about our CLIENTS:                                                        • SERAS awards – second runner up in CSR practitioner of
                                                                                                                           the year
                                       • At Investec, we pride ourselves on giving our clients an
                                         extraordinary experience                                                        • Investec has been voted second most attractive employer in
                                                                                                                           South Africa in the 2017 Universum awards.
                                       • We strive to build business depth by deepening existing and
                                         creating new client relationships
                                       • We provide a high level of service by being nimble, flexible and
                                         innovative.

                                       4                                               Investec corporate responsibility report 2017
Highlights
                                                                                                                       (continued)
                                                                                                                                           01

                                                                                                                                                      Corporate responsibility at Investec
             Planet

Direct impact:                                                                           Recognition
Reduce the operational impacts of our physical business.                                 • Investec Limited won the IJ Global African
• Scope 1 emissions (tonnes of CO2e) decreased 5.6%                                        Renewables deal 2016 Award for the Kathu Solar
                                                                                           Park Concentrated Solar Power (CSP) project in
• Scope 2 emissions (tonnes of CO2e) decreased 4.1%
                                                                                           South Africa
• Scope 3 emissions (tonnes of CO2e) decreased 12.4%.
                                                                                         • Investec Limited won the SERAS awards for the

64 506 tCO2                     Total emissions decreased 7.9%
                                                                                           best company in affordable and clean energy
                                                                                         • Investec Limited was awarded an A- for the CDP
Indirect impact:                                                                           2016 climate scoring
• Embed environmental considerations into business activities                            • The UK's head office won their 10th Platinum
• Responsible financing and investing                                                      Award for best practice in waste management
• Participating in renewable energy projects and green developments.                     • The UK's head office won the inaugural Cleaner City
                                                                                           Award run by the Cheapside Business Alliance
                                Participated in the renewable
£1.8bn                          energy sector                                            • The UK's head office won a Gold prize in the Green
                                                                                           Apple Award for Environmental Best Practice
Conserving the environment:
                                                                                         • The UK's head office Carbon Trust Waste Standard
Given Investec's African heritage, we are passionate about ensuring the
                                                                                           was recertified in 2016
continued existence of a number of African species
                                                                                         • The UK's head office EMS (Energy Management
• Over R12 million spent on Rhino Lifeline since inception. Over 66% spent                 System) was recertified to BSI Energy Reduction
  on educating communities                                                                 Verification Kitemark.
• R3.5 million spent on BirdLife SA since inception.

             Profit

Financial strength and resilience:                                                       Recognition
Balanced and resilient business model.                                                   • The Financial Times of London has recognised
                                                                                           Investec Private Banking and Wealth & Investment
• Our capital light activities contributed 56% to group income and capital
  intensive activities contributed 44% to group income.                                    as the best private bank and wealth manager in
                                                                                           South Africa – for the fourth consecutive year – at
                                                                                           the Global Private Banking Awards
23.0p                  Dividends per share increased 9.5%
                                                                                         • The Investec Managed Fund was awarded
• Liquidity remains strong.                                                                the special Raging Bull Award for risk-adjusted
                                                                                           performance by a South African multi-asset equity
                       Cash and near cash balances (2016: £11.0bn)                         fund over 21 years
£12.0bn                Representing approximately 41.4% of customer
                       deposits
                                                                                         • Investec won Best Distributor UK/Ireland at the 2017
                                                                                           European Structured Products & Derivatives Awards
• Capital remained in excess of current regulatory requirements.                         • Investec was named 'Bank of the Year' at the 2016
                                                                                           Private Equity Awards
Governance:
                                                                                         • Investec digital offering ranked 9th in the world in
• Strong culture and values to underpin our processes, functions and                       the Independent Wealth Service Survey
  structures.
                                                                                         • SERAS awards – Best company in sustainability
                                                                                           reporting
                                                                                         • Investec Wealth & Investment's Discretionary Fund
                                                                                           Management (DFM) service was Gold rated by
                                                                                           Defaqto in February 2016.

                                                    Investec corporate responsibility report 2017                                                 5
01                                                     Message from the chief executive officer
Corporate responsibility at Investec

                                       How did the group                               participate in our various corporate social
                                                                                       investment programmes around the world
                                                                                                                                           Aligned with this overall transformation
                                                                                                                                           commitment, Investec Limited retained
                                       perform in terms of                             and the volunteerism hours increased                its level 2 BEE rating from Empowerdex
                                       profit in the past year?                        substantially across the group.                     in terms of the current Financial Sector
                                                                                                                                           Code, improving on our total score from
                                       In the past year, we have successfully          Our sustainability efforts continue to be
                                                                                                                                           the previous year with a continued focus
                                       leveraged our ability to provide clients with   recognised with Investec Limited now
                                                                                                                                           on employment equity and preferential
                                       a comprehensive international offering          ranked as one of four industry leaders on
                                                                                                                                           procurement.
                                                                                       the DJSI Emerging Markets index, and
                                       with strong client activity levels supporting
                                                                                       Investec plc one of 17 industry leaders on
                                       underlying performance. Despite
                                       the unpredictable macro-economic
                                                                                       the DJSI World and DJSI Europe indices.             What is your
                                                                                       Investec Limited maintained its inclusion
                                       environment, group revenue exceeded the
                                                                                       in the Climate "A list" with an A- score in         commitment to the
                                       £2 billion mark for the first time. The solid
                                       growth in all the core earnings drivers for
                                                                                       the 2016 Carbon Disclosure Project (CDP)            United Nations (UN)
                                                                                       which recognises efforts to mitigate climate
                                       our three business areas is attributable
                                                                                       change. Investec Limited also received              Global Compact?
                                       to the investment made in our people,
                                                                                       the SERAS award for the most socially               At all times, our culture and values guide
                                       our infrastructure and our franchises. Our
                                                                                       responsible company in Africa. We remain            the way we do business, how we select
                                       long-term investment strategy and the
                                                                                       active participants in the green economy            our partners and how we interact with our
                                       progress made on our strategic initiatives
                                                                                       contributing £1.8 billion to the renewable          stakeholders. We are a signatory to the UN
                                       give us confidence for the future.              energy sector globally in the past year. In         Global Compact and remain committed to
                                                                                       the US, Investec was recognised as the              the 10 principles with respect to business
                                       How does Investec                               go-to funding source for the US roof-top
                                                                                                                                           and human rights, labour, environment
                                                                                       solar industry and also won the IJ Global
                                       contribute to society                           African Renewables deal 2016 Award for
                                                                                                                                           and anti-corruption. We also support
                                                                                                                                           other global sustainability codes aimed at
                                       and the environment?                            Kathu Solar Park in South Africa. This is the
                                                                                                                                           ensuring beneficial relationships between all
                                                                                       most meaningful way we can contribute to
                                                                                                                                           stakeholders and our progress is monitored
                                       Investec helps to fund a stable and             climate change and reduce the impact of
                                                                                                                                           by the social and ethics committee of
                                       sustainable economy by providing capital        our existence on the natural environment.
                                                                                                                                           the board. We continue to advance the
                                       and liquidity for general economic growth
                                                                                                                                           10 principles within our sphere of influence
                                       and development. By building our own
                                       sustainable businesses we are able to           How are your                                        by entrenching them into our strategy,
                                                                                                                                           culture and day-to-day operations.
                                       contribute to macro-economic stability,         transformation plans
                                       society and the natural environment.
                                       Our responsibility to society starts with       going in South Africa?                              What is the outlook for
                                       our own people and we depend on their
                                       experience and proficiency to perform
                                                                                       In South Africa, we remain committed to
                                                                                       transformation as our country of inception
                                                                                                                                           the coming year?
                                       and deliver superior client service. During     enters a critical juncture in its history, with a   At the start of the new financial year,
                                       the year we invested £22.9 million              dire need for job creation and sustainable          macro uncertainty persists globally and
                                       (2016: £14.7 million) on the learning           inclusive economic growth. As part of the           the political environment in the UK is still
                                       and development of our people and               CEO Initiative, Investec group committed            not clear which could impact activity levels
                                       Investec was recognised as the second           R20 million to the small and medium                 going forward. Nevertheless, we have a
                                       most attractive employer in South               enterprises (SME) fund with Investec                unique and vibrant culture with a strong
                                       Africa in the Universum Most Attractive         Property Fund contributing a further                leadership team who are motivated to build
                                       Employer Awards. We continue to create          R5 million to the fund which will provide           their businesses and improve the quality
                                       a progressive and stimulating work              high-potential entrepreneurs and enterprises        of earnings. Our businesses are focused
                                       environment and piloted activity based          with access to not only funds but also              on coordinating our service offerings and
                                       working in the UK head office. This             professional advice and mentorship. We              integrating IT systems to leverage our
                                       facilitates collaboration and knowledge         see this as an important investment in the          unique client profile. We have spent time
                                       sharing amongst colleagues and business         future of our country and the future of the         proactively engaging with our stakeholders,
                                       areas and we expect to replicate this in        group. We also partnered with GIBS on               investing in the learning and development
                                       our new 30 Gresham Street head office.          the Investec GIBS Savings Index as well             of our people and providing support to our
                                                                                       as Junior Achievement South Africa (JASA)           communities. Consequently, we believe we
                                       An integral part of our corporate               to improve consumer's knowledge of the              are well positioned to continue building a
                                       responsibility programme is how we care         financial sector. With a greater understanding      sustainable business that not only provides
                                       for our communities. In the UK, we won the      of financial products consumers are then            appropriate returns to shareholders but
                                       Business in the Community's Responsible         empowered to make more informed                     also contributes to macro-economic
                                       Business Awards 2016 (Building Stronger         decisions about their finances and lifestyle.       stability and social upliftment.
                                       Communities) for our flagship programme         Our enterprise development programme
                                       the Beyond Business social enterprise           with Raizcorp continues to experience good
                                       incubator which we run in partnership with      momentum. In partnership with En-novate,
                                       the Bromley by Bow Centre. In South Africa,     our Young Treps programme continues to
                                       our flagship Promaths programme supports        support and develop young entrepreneurs
                                       eight centres across the country and in the     through global experiences. In the past year,       Stephen Koseff
                                       past year we established the Promaths           the programme included an educational               Chief executive officer, Investec group
                                       bursary. Our staff continue to show the         trip to Finland for young entrepreneurs
                                       Investec caring spirit by volunteering to       and a Fintech focused trip to Seattle.              30 June 2017

                                       6                                               Investec corporate responsibility report 2017
Communication and stakeholder engagement                                              01

                                                                                                                                         Corporate responsibility at Investec
Building trust and credibility among our stakeholders is vital to good business

The board recognises that effective
communication is integral in building
                                              Employees
stakeholder value and is committed to         •   Communication policy
providing meaningful, transparent, timely     •   Quarterly magazine (Impact)
and accurate financial and non-financial      •   Staff updates hosted by executive management
information to primary stakeholders as        •   Group and subsidiary fact sheets
defined below. The purpose is to help         •   Tailored internal investor relations training
these stakeholders make meaningful            •   Induction training for new employees
assessments and informed investment
                                              Government and regulatory bodies
decisions about the group.
                                              • Active participation in policy forums
We endeavour to present a balanced            • Response and engagement on regulatory matters
and understandable assessment of our          • Industry consultative bodies
position by addressing material matters
of significant interest and concern. We       Suppliers
seek to highlight the key risks to which      • Centralised negotiation process
we consider ourselves exposed and our         • Ad hoc procurement questionnaires requesting information on suppliers'
responses to minimise the impact of             environmental, social and ethical policies
these risks. Another objective is to show a
balance between the positive and negative     Media
aspects of our activities in order to         •   Regular email and telephonic communication
achieve a comprehensive and fair account      •   Stock exchange announcements
of our performance.                           •   Comprehensive investor relations website
                                              •   Regular meetings with investor relations team and executive management
As a requirement of our DLC structure,
we comply with the disclosure obligations     Investors and shareholders
contained in the applicable listing rules
                                              •   Annual general meeting
of the UK Listing Authority (UKLA) and
                                              •   Four investor presentations
Johannesburg Stock Exchange (JSE) and
                                              •   Stock exchange announcements
other exchanges on which our shares
                                              •   Comprehensive investor relations website
are listed, and with any public disclosure
                                              •   Shareholder roadshows and presentations
obligations as required by the UK
                                              •   Regular meetings with investor relations team and executive management
regulators and the South African Reserve
                                              •   Regular email and telephonic communication
Bank (SARB). We also recognise that from
                                              •   Annual and interim reports
time to time we may be required to adhere
to public disclosure obligations in other     Clients
countries where we have operations.
                                              •   Four investor presentations
The Investor Relations division has a         •   Regular email and telephonic communication
day-to-day responsibility for ensuring        •   Comprehensive investor relations website
appropriate communication with                •   Tailored client presentations
stakeholders and, together with the           •   Annual and interim reports
Group Finance and Company Secretarial         •   Client relationship managers within the business
divisions, ensures that we meet our public    Rating agencies
disclosure obligations.
                                              • Four investor presentations
We have a board-approved policy               • Regular email and telephonic communication
statement in place to ensure that we          • Comprehensive investor relations website
comply with all relevant public disclosure    • Regular meetings with investor relations team, group risk management and executive
obligations and uphold the board's              management
communication and disclosure philosophy.      • Tailored presentations
                                              • Tailored rating agency booklet
                                              • Annual and interim reports

                                              Equity and debt analysts
                                              •   Four investor presentations
                                              •   Stock exchange announcements
                                              •   Comprehensive investor relations website
                                              •   Regular meetings with investor relations team and executive management
                                              •   Regular email and telephonic communication
                                              •   Annual and interim reports

                                                  Investec corporate responsibility report 2017                                      7
01                                                      Communication and stakeholder engagement
                                                        (continued)
Corporate responsibility at Investec

                                       Materiality
                                       In identifying material issues, consideration     Due to the nature of Investec's business,           • A growing 'trust deficit' in the financial
                                       is given to those issues we believe have          the material aspects identified are                   services industry
                                       the potential to significantly influence          considered unlikely to change in the short
                                                                                                                                             • Digital technology raising new security
                                       our ability to have a positive impact on          to medium term. As a result, Investec only
                                                                                                                                               and privacy challenges
                                       the sustainability of our business and on         repeats this comprehensive process every
                                       overall macro-economic stability as well as       three to four years.                                • Strong corporate governance practice
                                       contributing to the success and well-being                                                              is seen as a significant issue for the
                                                                                         Material issues:
                                       of our communities and the environment.                                                                 financial sector
                                                                                         During our 2016/2017 stakeholder
                                       During the financial year ending                                                                      • Tightening regulatory and 'soft-law'
                                                                                         engagement process the following material
                                       31 March 2017, we embarked on a robust                                                                  requirements on economic, social and
                                                                                         issues were identified:
                                       process of engagement with internal and                                                                 governance (ESG) issues
                                       external stakeholders. This process went          • Increasing political volatility at a global
                                                                                                                                             • Steadily growing interest in responsible
                                       beyond our day-to-day engagement with               level
                                                                                                                                               investment products and practices
                                       stakeholders and involved an independent
                                                                                         • Continuing political uncertainty
                                       interview process of the Investec board of                                                            • A shifting understanding of corporate
                                                                                           and social challenges in South
                                       directors, executive, heads of business and                                                             'value'
                                                                                           Africa, particularly in areas such
                                       employees and also external stakeholders
                                                                                           as unemployment, education and                    • Broadening expectations regarding the
                                       such as industry associations, rating
                                                                                           transformation                                      extent of environmental responsibility.
                                       agencies, clients, investment analysts
                                       and NGOs. This process has allowed                • Income and wealth inequality and                  All these material issues identified by
                                       us to confirm that our core corporate               growing calls for inclusive economic              stakeholders are addressed in the pages
                                       responsibility issues did not materially            growth (and 'radical economic                     that follow.
                                       change in the past three years and we               transformation') in South Africa
                                       would therefore continue with our core
                                       focus areas.

                                       Creating value for stakeholders
                                       We consider our three key focus areas of people, planet and profit against
                                       Investec's philosophies and values, and input obtained from our stakeholders.

                                                                                                                           Hum
                                                                                                    l                     cap an
                                                                                               c ia                          it al
                                                                                            a n tal
                                                                                         Fincapi
                                                                                                                                          In c a p i
                                                                                                                                            te ta l
                                                                                                                                              ll e
                                                                                                                                                   c tu
                                                                                                                                                        al
                                                                                           fit

                                                                                                                                Pe
                                                                                         P ro

                                                                                                                                   op

                                                                                                        Creating sustained
                                                                        Technological

                                                                                                         long-term wealth
                                                                                                                                     le

                                                                                                                                                relationship c
                                                                           c a p it al

                                                                                                        while contributing
                                                                                                             to society,
                                                                                                                                                      S o c ia l a

                                                                                                         macro-economic
                                                                                                          stability and the
                                                                                                            environment
                                                                                                                                                                   nd
                                                                                                                                                                   a pit
                                                                                                                                               l                         a

                                                                                                            Planet

                                                                                                         Natural pital
                                                                                                                ca

                                       8                                                 Investec corporate responsibility report 2017
Communication and stakeholder engagement
                                                                                                                 (continued)
                                                                                                                                   01

                                                                                                                                               Corporate responsibility at Investec
          People

Capital and our priorities                                                        Impact

Human          We depend on the experience and proficiency of our                  Learning and development spend
capital        people to perform and deliver superior client service.
               Priorities are to:
                                                                                   £22.9mn              (2016: £14.7mn)
                                                                                   Investec South Africa voted second most attractive
               • Provide a healthy, stimulating and progressive work               employer in the 2017 Universum Awards
                 environment
                                                                                   Approximately
               • Invest in employee learning and development

               • Retain and motivate staff through appropriate
                                                                                   7% employee share ownership
                 remuneration and reward structures
                                                                                   Piloted activity based working in the UK head office
               • Entrench our values-driven culture through the
                 organisation.

Intellectual   We use our specialist financial skills and expertise to             Strengthened our lending and investing policies
capital        provide structured solutions for clients and have a robust          globally
               risk management process in place.
                                                                                   Created and invested in IEP Group
               Priorities are to:

               • Encourage a strong culture of entrepreneurship,                   Launch of Investec Life
                 however, balancing risk versus reward

               • Ensure solid lending, investing and risk management
                 practises.

Social and     We leverage key stakeholder relationships to enhance our            Customer accounts up 5.5%
relationship   impact on society and the macro-economy.                            (on a currency neutral basis )to
capital        Priorities are to:                                                  £29.1bn
               • Build deep durable relationships with clients
                                                                                   Core loans and advances up 8.5%
               • Invest in our distinctive brand                                   (on a currency neutral basis) to
               • Unselfishly contribute to society through our corporate
                 social investment (CSI) programmes
                                                                                   £22.7bn
               • Focus on diversity and promoting equality
                                                                                   £7.1mn
               • Transformation of the financial sector in South Africa.           spend on CSI across the group (2016: £5.0mn)

                                                                                   Winner of the Business in the Community's
                                                                                   Responsible Business Awards 2016 in the UK

                                                                                   Winner of most socially responsible company in Africa
                                                                                   in 2016 SERAS awards

                                                                                   Member of the 30% Club in South Africa and the UK

                                                                                   Level 2
                                                                                   rating in the Financial Sector Code in South Africa

                                               Investec corporate responsibility report 2017                                               9
01                                                 Communication and stakeholder engagement
                                                   (continued)
Corporate responsibility at Investec

                                                 Planet

                                        Capital and our priorities                                                          Impact

                                       Natural        Given our niched specialist financial services focus, we              Group CO2 emissions reduced by
                                       capital        depend on very few natural resources and hence our direct
                                                      impact is very limited.                                               7.9%
                                                      Priorities are to:

                                                      • Limit our direct operational carbon impact
                                                                                                                            £1.8bn
                                                                                                                            participation in the renewable energy sector
                                                      • Positively impact the environment through responsible
                                                        financing and investing                                             Winner of 2016 SERAS award for the best company
                                                                                                                            in affordable and clean energy
                                                      • Fund and/or participate in renewable energy and green
                                                        developments.                                                       Strengthened our lending and investing risk
                                                                                                                            policies globally

                                                 Profit

                                        Capital and our priorities                                                          Impact

                                       Financial      Financial capital is needed to grow the business and to help          Capital light activities:
                                       capital        create sustainable economic value for shareholders.
                                                      Priorities are to:
                                                                                                                            56% of group income
                                                                                                                            Group cost to income:
                                                      • Maintain a balanced and resilient business model

                                                      • Maintain a sound capital base and strong liquidity                  66.3%
                                                      • Organically grow our businesses                                     ROE has grown to 12.5% overall and 14.2% on an
                                                                                                                            ongoing basis
                                                      • Focus to improve returns and operational efficiency

                                                      • Grow capital light activities.                                      9.5%
                                                                                                                            increase in dividends per share

                                                                                                                            Strong liquidity with cash and near cash balances at

                                                                                                                            £12.0bn

                                       Techno-        We have developed a number of IT structures to support                Investec was the first financial institution in South Africa
                                       logical        our business activities. Our digital platforms are critical in        to introduce voice biometrics recognition to clients
                                                      driving engagement with our clients and stakeholders.
                                       capital                                                                              Online Portfolio Manager has a Private banking and
                                                      Priorities are to:                                                    Wealth & Investment client base overlap of 31% (AUM)
                                                      • Invest in new IT systems and integrate existing IT
                                                                                                                            Since the launch of One Place:
                                                        systems
                                                                                                                            • Number of investors with Wealth & Investment
                                                      • Continually develop our comprehensive digital offering.
                                                                                                                              Online up 80%

                                                                                                                            • Assets under Administration with Wealth &
                                                                                                                              Investment Online up 65%

                                                                                                                            • Assets under Management with Wealth &
                                                                                                                              Investment Online up 220%.

                                       10                                          Investec corporate responsibility report 2017
02                       Supporting our employees
People

         Our people
         Investec positions its culture as a strategic differentiator. We prize our flat structure and meritocratic approach and uphold an environment
         that encourages self-starters to drive their careers in line with business objectives. We employ passionate and talented people who are
         empowered and able to perform extraordinarily.

         In assuming responsibility for our people we seek to promote corporate
         responsibility through:

                       Competitive remuneration and reward                                                      Our internal people activities involve
                       Industry competitive packages and long-term share awards                                 dedicated divisions such as Human
                                                                                                                Resources (HR) and Organisation
                                efer to pages 185 to 226 in volume one of Investec's 2017
                               R                                                                                Development (OD), which serve to
                               integrated annual report for more information.                                   enhance the ongoing people focus
                                                                                                                of our business. The Investec HR
                                                                                                                and dedicated Careers teams are
                                                                                                                mandated to enable the attraction,
                       Bespoke (specialised) learning environment:
                                                                                                                development and retention of talent
                                                                                                                who can perform in a manner
                       100%                 of employees attended learning and development
                                            programmes                                                          consistent with our culture and
                                                                                                                values. OD acts to strengthen the
                                                                                                                culture of the business, ensure its
                                                                                                                values are lived, build capability
                       Measures to ensure the health and well-being of employees:                               and contribute to the long-term
                                                                                                                sustainability of the organisation.

                       66%
                                            of employees in South Africa attended health and
                                            wellness interventions                                              The HR division participates in local
                                                                                                                and international forums to ensure
                                                                                                                alignment of HR strategy with
                                                                                                                business strategy. As our operating
                       Performance consulting through regular individual and group                              jurisdictions have different legal
                       reviews, pathing and development:                                                        and regulatory requirements, our
                                                                                                                various HR functions operate in a
                       100%
                                            of employees engage in performance review processes
                                                                                                                differentiated yet integrated way
                                            every year
                                                                                                                adhering to the group philosophical
                                                                                                                approach. Senior responsibility for
                                                                                                                people matters falls under Marc
                       Leadership development programmes:                                                       Kahn who is Global Head of HR
                                                                                                                and OD.

                       154                  employees attended internal leadership development
                                            programmes
                                                                                                               Investec South
                                                                                                               Africa has been
                       Resourcing and recruiting that prioritises a diverse workforce:                         voted second most
                       49%                  female workforce                                                   attractive employer
                                                                                                               in the 2017
                                                                                                               Universum Most
                       Facilitating an understanding of the Investec culture and
                       people practices:                                                                       Attractive Employer
                                                                                                               Awards.
                       100%
                                            of employees that participated in/were invited to one or
                                            more culture and values dialogues

         12                                               Investec corporate responsibility report 2017
Supporting our employees
                                                                                                                                 (continued)
                                                                                                                                                    02

                                                                                                                                                                  People
Number of employees
Headcount

10 000
                                                                                                     545
                                                                                                                  687     Headcount increased
 8 000
                              521
                                            495            576           601            495
                                                                                                                  5 103
                                                                                                                          across all businesses in
                                                                                                     4 720
 6 000           439
                              3 680
                                            3 661
                                                           3 748         3 986          4 199                             line with growth
 4 000           3 542                                                                                                    aspirations
 2 000                                      3 625          3 827         3 671                                    3 926
                              3 036                                                     3 560        3 701
                 2 142
    0

            10           11           12              13            14           15             16           17
                                                             Year
         UK and Other     Southern Africa         Temporary employees and contractors

People strategy

                                                           Our internal resourcing function forms an integral part of our broader talent management as it
                                                           enables us to source and redeploy talent internally and, where required, to recruit externally to
                                                           address any identified skills gaps.
                          To attract, retain,
                          develop and                      We invest significantly in a number of opportunities for developing and upskilling employees
                          motivate people                  and in leadership programmes to develop current and future leaders of the group. Our
                          who can perform                  HR and OD teams play a critical role in assisting the business to achieve their strategic
                          extraordinarily                  objectives, which are always then matched to learning strategies and market trends. They are
                                                           also involved in group wide activities such as an induction programme for new employees,
                                                           providing learning advice to individuals and facilitating the development of both group wide
                                                           and bespoke learning programmes.

                                                           Our remuneration practices comply with the principles of local regulations, while continuing to
                          To retain and                    reward people meaningfully for performance and contribution.
                          drive performance                Our remuneration strategy is based on the philosophy that employees are innovative, entrepreneurial
                          through                          and work in an environment that encourages and fosters extraordinary performance. In line with our
                          appropriate                      philosophy of employee ownership, all employees across the organisation, are provided with staff
                          aspirational                     share awards and the opportunity to participate in our long-term growth.
Industry competitive
                          remuneration and
packages and long-
                          reward structures                         Further information is provided on pages 185 to 226 in volume one of Investec's
term share awards
                                                                      2017 integrated annual report.

                                                           Our culture of open and honest dialogue promotes immediate and direct performance-related
                                                           feedback between the leader and his or her team, to help individuals identify and address
                                                           their development needs.

                                                           At Investec, performance is viewed within the context of relationships – the individual's
                                                           relationships with others, the team, the business unit and the organisation as a whole.
                     To ensure that                        Meaningful relationships are functional, engaging, defined by quality conversations and are
                     performance                           able to be leveraged to meet business objectives. Performance can only be meaningfully
                     management is                         reviewed against business objectives, thus team and individual performance objectives must

100%                 motivational and
of employees engage constructive
                                                           always be aligned to business objectives. Team and individual performance management has
                                                           both appraisal and development components. The process has the following tenets:
in performance                                             • It is fair and honest, defined by dialogue that is both respectful and reflective of individual
dialogues every year                                         views and team perceptions
                                                           • Driven by the employee and the leader
                                                           • Involves ongoing, timeous feedback
                                                           • Disciplined, responsible conversations.

                                                                    Investec corporate responsibility report 2017                                            13
02                       Supporting our employees
                         (continued)
People

         Working at Investec
         The policies and business practices of Investec are outlined in Becoming Acquainted with Investec (BAWI) and in the compliance
         handbook (both of which are available on the Investec intranet). These are intended to guide conduct and ensure our actions and attitude
         reflect the group's values and philosophies at all times.

         10
         principles of the United
                                                        Human rights
                                                        The Investec group remains committed to the 10 principles of the United Nations (UN)
                                                        Global Compact with respect to human rights, labour, environment and anti-corruption. Our
         Nations (UN) Global                            culture and values demonstrate our belief that as an organisation we can have a positive
         Compact                                        impact on the success and well-being of local communities, the environment and on
                                                        overall macro-economic stability. We support and respect the protection of internationally
                                                        proclaimed human rights standards and are not complicit in any human rights abuses. We
                                                        do not have a formal human rights policy for the group because this would fall within the
                                                        ambit of our Code of Conduct which expresses our strong culture and values including
         Investec Asset                                 unselfishly contributing to society, valuing diversity and respecting others. Furthermore, we
         Management CEO,                                adhere to the relevant laws in all our jurisdictions and strive to advance the UN principles
         HJ du Toit, is a member of                     within our sphere of influence.
         The Global Commission on
                                                        We support the international agenda to abolish human trafficking, slavery, forced and child
         Business and Sustainability
                                                        labour and welcome the legislated UK Modern Slavery Act 2015 (the 'Act'). Our philosophy
         Development
                                                        as an organisation is to respect the dignity and worth of the individual. We uphold the
                                                        constitutional rights of our employees at all times, do not practice forced or compulsory
                                                        labour and do not employ children. We are committed to addressing the requirements of the
                                                        Act and ensuring that our supply chain is compliant with the regulations prescribed therein.

                                                        Freedom of association

         Zero
         trade unions
                                                        We fully support employees' rights to freedom of association. There is no representative trade
                                                        union for Investec and we are not aware of any employees who are part of a trade union. We
                                                        do, however, uphold the constitutional rights of the individual to freedom of association, the
                                                        right to collective bargaining and the right to be a member of a union of choice.

                                                        Whistle-blowing policy and protected disclosures
                                                        One of Investec's values requires employees to conduct all internal and external dealings with
         Integrity and                                  integrity, consistently and uncompromisingly displaying moral strength and behaviour which
                                                        promotes trust. Integrity and confidentiality are critical to our reputation and sustainability.
         confidentiality are critical
                                                        The purpose of our whistle-blowing policy is to encourage employees to raise concerns
         to our reputation and                          or disclose information about possible fraudulent, unethical, criminal or other improper
         sustainability                                 behaviour or workplace misconduct in total confidentiality and anonymity and without fear of
                                                        retribution. We seek to protect all employees who disclose unlawful or irregular conduct by
                                                        the company, its employees or other stakeholders.

                                                        Discrimination
                                                        We endeavour to prevent and/or eliminate any form of discrimination based on gender, race,

         Zero
         incidents of discrimination
                                                        religion, age and sexual preference (or any other basis as envisaged by the South Africa
                                                        Bill of Rights in the Constitution or regional equivalents). Investec has a formal grievance
                                                        procedure (and a written policy) to deal appropriately with any incident which may occur.

                                                        Furthermore there are several informal avenues for employees who wish to discuss concerns,
                                                        e.g. OD, HR, employee relations and our independent external consultants.

         14                                             Investec corporate responsibility report 2017
Supporting our employees
                                                                                                             (continued)
                                                                                                                                02

                                                                                                                                            People
                                        Health and safety
                                        A group wide formal health and safety programme identifies and manages all health and
                                        safety risks, and carries out regular safety audits. Health and safety is overseen by a
                                        committee that meets quarterly to review any concerns.

64
occupational injuries
                                        This management comprises:

                                        • Craig Gunnell – head of facilities South Africa

                                        • Tony Grimes – head of facilities UK.

Zero
fatalities
                                        In South Africa, Investec's HIV/Aids policy and management forum extends to all permanent
                                        employees.

                                        Employee wellness
                                        Investec values the physical, financial and psychological health, welfare and safety of
                                        our people. We provide employees with a bespoke employee assistance and wellness
                                        programme. The comprehensive and integrated programme, which is an expression of our
                                        focus on care and concern for employees, provides personalised interventions offered in
                                        face-to-face counselling and coaching sessions. These interventions are provided by a multi-
                                        disciplinary team of select health and other professionals who are all specialists in their fields
                                        of practice. We also host wellness days for our employees to raise awareness and education

66%                                     around health issues through an interactive approach.

                                        In line with our commitment to improving the quality of life of our employees, our leave
employees in South Africa participate
                                        entitlement and disability procedure have been reviewed and adjusted, taking into
in one or more employee wellness
                                        consideration the needs and well-being of our employees and current best practice in the
interventions
                                        marketplace.

                                        In South Africa paternity leave has been extended to 10 days, 5 days more than required by
                                        regulation. The UK has decreased the length of service required to benefit from enhanced
                                        maternity pay and parental leave from 1 year to 26 weeks.

                                        Creating an environment that reflects our culture
                                        This activity-based working environment will enable cross collaboration across departments
Piloted activity-based                  by providing dedicated facilities for specific activities and creating optimal circumstances
                                        to perform each type of activity (e.g. developing ideas, delivering content and sharing
working in our Gresham                  knowledge). This is supported by an effective virtual working environment with instant access
Street head office                      to information and tools to collaborate with colleagues. This working space will further
                                        facilitate a culture of trust, empowerment and a shared sense of responsibility.

                                        We anticipate replicating activity based working in our new 30 Gresham street office building.

                                        Retrenchment policy

0.7%                                    Where it becomes necessary for Investec to terminate employment based on operational
                                        requirements, the procedure to be followed will be in accordance with Investec's
employees retrenched                    retrenchment policy which is more favourable than local regulatory requirements. We conduct
in the last fiscal year                 consultation for a period which exceeds the minimum prescribed period, during which we
                                        attempt to find a suitable alternative position for the affected employee.

                                             Investec corporate responsibility report 2017                                             15
02                       Supporting our employees
                         (continued)
People

         Learning and development
         We invest significantly in a number of opportunities for the development of
         our employees and in leadership programmes to enable current and future
         leaders of the group.
         Investec's HR learning and development team is mandated to develop and retain people who can perform extraordinarily in support of
         business objectives in a manner consistent with Investec's culture and values. To achieve this, we employ talented people and then enable
         their professional and personal growth and development.
         We believe that employees should be the driving force behind their own development and should be proactive in identifying and addressing
         development needs, allowing them to maximise learning opportunities most relevant to their unique requirements.

                                                                                                31 March 2017                 31 March 2016
         Year ended                                                                                     £            R            £                  R

         Southern Africa
         Asset Management                                                                    255 847          4 290 402      235 157      4 968 554
         Wealth & Investment                                                                 678 659         11 380 718      421 580      8 907 423
         Specialist Banking                                                               13 777 983        231 048 929    8 434 662    178 213 327
         Total                                                                            14 712 489        246 720 049    9 091 399    192 089 304

         UK and Other
         Asset Management                                                                    751 355         12 599 796      711 840     15 040 244
         Wealth & Investment                                                               1 359 141         22 792 021    1 036 727     21 904 679
         Specialist Banking                                                                6 110 812        102 474 839    3 834 122     81 009 960
         Total                                                                             8 221 308        137 866 656    5 582 689    117 954 883

         Total group learning and development spend                                       22 933 797        384 586 705   14 674 088    310 044 187

                                          External learning
         Employee learning and
         development spend                Investec's external learning includes public programmes, conferences, seminars and courses and provides
                                          employees with development opportunities to enable the acquisition of knowledge and skills necessary for

         £22.9mn                          career development within Investec.
                                          90 employees attended external leadership programmes at Harvard, Insead, Singularity or similar
         (2016: £14.7mn)
                                          institutions.

         223
                                          Internal learning
                     unemployed           Our internal learning programmes include induction, personal and interpersonal skills, technical and
         black learners participated      professional skills, leadership programmes and coaching as well as our learnerships and Chartered
         in accredited learnerships       Accountant (CA) trainee programmes. 217 qualified CA's have graduated from the CA programme since
         in South Africa                  its inception.

         470 bursaries
         granted to full-time
                                          Educational bursary scheme
                                          Investec's educational bursary scheme provides employees with focused educational opportunities to
                                          enable the acquisition of qualifications.
         employees in South Africa

         16                                             Investec corporate responsibility report 2017
Supporting our employees
                                                                                                                                        (continued)
                                                                                                                                                             02

                                                                                                                                                                      People
Promoting equity and diversity in the workplace

    51% 49%                                             A diverse workforce is essential to our ability to be an innovative organisation that is able
                                                        to adapt and prosper in a fast changing world. We have various processes to encourage
                                                        debate and dialogue around valuing diversity and difference. Emerging and established
                                                        leaders are invited to participate in discussions with the executive around all issues
    male      female                                    related to talent management and diversity.

Over    3 000     employees have
                                                        Our Zebra Crossing initiative in South Africa, is aligned to our employment equity plan,
                                                        aims to raise levels of multi-cultural awareness of staff at Investec and enable them
participated in our Zebra Crossing                      to appreciate and celebrate the richness of our diverse population and to take these
and Women in Leadership initiatives in                  insights back into the business.
South Africa since their inception.
                                                        In South Africa, we have a number of Women in Leadership initiatives where

Since September 2015           1 100                    women and men at Investec have the opportunity to participate in the conversation
                                                        around gender. Our clients and external stakeholders are also invited to participate in
employees in the UK have attended                       these events. These rich and informative dialogues help us to create an appropriate
events as a part of Investec Inspire.                   environment for women to thrive as leaders, employees and entrepreneurs and serve as
                                                        role models for the next generation.

20% women on our board currently                        Investec Inspire in the UK is the umbrella for Investec's employee-led diversity and
                                                        inclusion programme, which is sponsored by senior executives. The first network that was
                                                        developed under Inspire was our Gender Balance network, recognising that attracting,
Investec is a member of the 30%
                                                        developing and retaining female talent, is very important at all levels of the business,
club in both the UK and South Africa                    and helping to ensure that everyone, regardless of gender, can thrive at Investec. Other
and is committing to a goal of 30%                      diversity initiatives currently in progress include lesbian, gay, bisexual and transgender
women on the board.                                     (LGBT) focus groups and a minorities focus group.
                                                        The Female Lead in the UK celebrates great achievements by women from all walks of
                                                        life. The project is supported by Investec Private Bank, the founding partner, to prolong
                                                        the impact and influence of the project. It celebrates the achievement of 60 leading
         efer to volume one of our
        R
                                                        entrepreneurs, business and political leaders and figureheads from culture, science and
        integrated annual report for more
                                                        sport. The project continues with an education programme in UK schools and further
        on diversity of our board.
                                                        profiling of inspirational women.

Employee gender composition – permanent employees
                                          Southern Africa                                  UK and Other                                     Total

31 March 2017                       Male        Female            Total          Male         Female           Total          Male         Female            Total

Executive directors on
Investec DLC board                       2              –              2               2              –             2               4               –           4
Senior managers*
Asset Management                      124             75            199             62              21            83            186              96            282
Wealth & Investment                    99             42            141             72              13            85            171              55            226
Specialist Banking                    707            526          1 233             93              32           125            800             558          1 358
Total                                 930            643          1 573            227              66           293          1 157             709          1 866
Rest of employees
Asset Management                      327            546            873            222            172            394            549             718          1 267
Wealth & Investment                    53            127            180            650            544          1 194            703             671          1 374
Specialist Banking                    982          1 493          2 475          1 201            842          2 043          2 183           2 335          4 518
Total                               1 362          2 166          3 528          2 073          1 558          3 631          3 435           3 724          7 159

Total                              2 294           2 809          5 103          2 302          1 624          3 926          4 596           4 433          9 029
*     he definition of senior managers is different for Southern Africa and the UK and Other due to the different regulatory guidelines of the respective
     T
     geographies. These also include executives that are represented on the subsidiary level boards.

                                                              Investec corporate responsibility report 2017                                                      17
02                         Transformation in South Africa
People

                                                          2
         The Financial Sector                                            Level 2 rating under the FS Code for the
         Code (FS Code) has                                              period 1 April 2016 to 31 March 2017
         been prepared in
         terms of the Broad-                           Transformation rating
         Based Black Economic                          Year                                                                      Target score: 88
         Empowerment (B-BBEE)                                                                     79.02*
                                                              2017
         Act, (Act 53 of 2003).
         It is based on a                                                                         77.63

         harmonisation of the                                 2016

         Generic Codes and the
                                                                                                  77.55
         Financial Sector Charter                             2015

         gazetted under Section
         12 of the Act.                                              0     10     20         30      40      50    60      70    80     90     100
                                                                                              Investec score

                                                       * Final number re-verified after DLC volume one released

              The FS Code commits its                  Ownership                                                  Management control
              participants to 'actively promoting
              a transformed, vibrant, and globally     2017: 15.21              Target: 14                        2017: 4.58
                                                       2016: 15.21                                                                       Target: 8
              competitive financial sector that                                                                   2016: 4.58

              reflects the demographics of South
              Africa, and contributes to the           In 2003 we concluded a significant                         We recognise that executive decision-
              establishment of an equitable society    empowerment transaction in which                           making, management responsibility, the
              by effectively providing accessible      our empowerment partners collectively                      assumption of risk and other factors
              financial services to black people and   acquired a 25.1% stake in the issued                       relating to those who make major financial
              by directing investment into targeted    share capital of Investec Limited. This                    decisions are critical to real transformation.
              sectors of the economy'.                 structure unwound in May 2011. Some of                     As part of our employment equity process,
                                                       the parties to the BEE transaction agreed                  a key objective involves transforming
              Investec remains committed to            to a refinancing of the arrangement which                  strategic decision-making bodies at all
              black economic empowerment.              resulted in various transactions in relation               levels of Investec.
              Our approach involves:                   to both Investec Limited and Investec plc
                                                       ordinary shares.
              • Using our entrepreneurial                                                                         Skill development
                expertise to foster the creation
                of new black entrepreneurial           Employment equity                                          2017: 9.39             Target: 10
                                                                                                                  2016: 9.23
                platforms
                                                       2017: 10.83              Target: 15
              • Serving as a leading source of         2016: 10.19                                                The expertise and dedication of our staff is
                empowerment financing                                                                             fundamental in meeting our clients' needs
                                                       We continually strive to achieve greater                   and delivering distinctive results. It is vital
              • Investing significantly in learning    representation at all levels of the business               that we engage, develop and retain a high-
                and development opportunities          through the effective implementation of                    value workforce and we do this by investing
                for both our employees as well as      our employment equity plan. In respect                     significantly in learning and development
                other South Africans                   of our quantitative targets we exceeded                    opportunities, both formal and informal,
                                                       the targeted black headcount at the                        within and outside the workplace, as well as
              • Encouraging internal
                                                       senior, middle and semi-skilled levels and                 leadership programmes to develop current
                transformation by bringing about
                                                       marginally missed the targets at the top                   and future leaders of the group.
                greater representivity in our
                                                       and junior management levels. We met
                workplace.                                                                                                For more information refer to
                                                       or exceeded the targets at every level
              The information that follows depicts     for females with the exception of junior                             page 16.
              Investec's consolidated position         management. Our disabled headcount is
              under the FS Code and places it          over double what we targeted it to be and
              at a level 2 rating for the period       84% of these individuals are black.
              1 April 2016 to 31 March 2017.
                                                       We delivered on our non-numerical goals
                                                       including a continued focus on diversity
                                                       awareness, leadership development and
                                                       retention of black and female talent.

         18                                            Investec corporate responsibility report 2017