GRADUATION CEREMONY COLLEGE OF HUMANITIES - 10:00
Page content transcription
If your browser does not render page correctly, please read the page content below
GRADUATION CEREMONY
    COLLEGE OF HUMANITIES
             FRIDAY,
         30 OCTOBER 2020
               10:00
   SPORTS CENTRE | WESTVILLE CAMPUS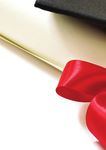 COVID-19
On 15 March 2020, a national state of disaster was declared in South Africa in light of
the COVID-19 outbreak (per government gazette 43096). In keeping with the
instructions of the President of the Republic of South Africa, the Honourable President
Cyril Ramaphosa, per the public address delivered on 23 March 2020, the Republic of
South Africa was placed under lockdown from Thursday, 26 March 2020. Government
gazette 43107 subsequently issued by the Department of Co-operative Governance
and Traditional Affairs placed a prohibition on gatherings. After due consideration of
further inputs from the University's COVID-19 War Room team, a decision was taken
by University Leadership to cancel the 2020 Spring Graduation Ceremonies.

A virtual conferral of Degrees and Diplomas took place on 30 October 2020. The
University retained the original approved graduation programmes and dates for
record purposes.

THE UKZN TRANSFORMATION CHARTER
        The University of KwaZulu-Natal ASPIRES TO BE a transformed university which:
      Heals the divisions of our nation's past, bridges racial and cultural divides, and lays the
       foundations for a university that is united in its diversity;

      Promotes high quality research, excellent teaching and learning, and responsible community
       engagement;

      Promotes African scholarship in every discipline and uBuntu/Botho in its organisational culture;

      Embraces socially and contextually relevant curricula that reflect the University's location in
       South Africa, Africa and the world;

      Recognises the importance and value of African languages as academic languages;

      Prioritises the well-being and growth of every individual student and staff member;

      Reflects race and gender representation in its management structures, personnel profile, and
       student population;

      Is socially cohesive and inclusive;

      Is free of discrimination on the basis of ethnicity, race, gender, class, nationality, religion, sexual
       orientation and disability;

      Nurtures collegiality, recognises and respects difference, and celebrates diversity;

      Reflects a new and refreshing culture of tolerance, understanding and vibrant engagement
       within the University community.

We therefore COMMIT ourselves to work together until the objectives set out below are manifested
in our University.

OUR CHARTER
The University shall be a place where:
      Research, Teaching, Learning and Scholarship are a vocation for all
      Race and gender representation is evident in all structures
      A socially cohesive and inclusive institutional culture thrives
      Good modes of governance are enshrined
      The right to freedom of expression is guaranteed
      Advancement of the transformation agenda is the responsibility of all

                                   THE UKZN PACT
          We, the staff and students of the University of KwaZulu-Natal
                     agree to treat each other with respect,
             to abide by the rules and regulations of the Institution
             and to commit ourselves to excellence in research-led
                              teaching and learning.
OFFICERS

Chancellor                                    Chief Justice Mogoeng Mogoeng
                                              BJuris(UZ), LLB(Natal), LLM(UNISA), LLD(NWU)
                                              (Honoris causa), LLD(UJ )(Honoris causa)

Vice-Chancellor and Principal                 Professor NK Poku
                                              BA(Hons),(Nottingham), MA(Nottingham Trent),
                                              MSc(Coventry), PhD(Nottingham Trent)

Chair of Council                              Dr L Moja
                                              MBChB(Natal), MMed OetG(Medunsa), MBA(UFS)

Deputy Vice-Chancellor: Research              Professor D Ramjugernath
                                              BScEng, PhD(Natal)

Deputy Vice-Chancellor: Teaching              Professor SP Songca

and Learning                                  BSc, BScHons(Unitra), MSc, PhD(London)

Deputy Vice-Chancellor and Head of College    Professor A Modi
                                              of Agriculture, Engineering and Science
                                              BScAgric(UFH), MScAgric(Natal), PhD(OSU)

Deputy Vice-Chancellor and Head of College    Professor BP Ncama
of Health Sciences                            BCur(Unisa), MCur (Natal), PhD(UKZN), RN RM,
                                              RICN, RCHN, RDN, RNE

Deputy Vice-Chancellor and Head of College    Professor NJ Mkhize
of Humanities                                 BAHons(Natal), MA(lowa), PhD(Natal)

Deputy Vice-Chancellor and Head of College    Professor BW McArthur (Acting)
of Law and Management Studies                 BSc(Unisa), BA(Hons),MA(Natal), PhD(UKZN), MBL,
                                              Dip Datametrics(UNISA), HDE(Natal)

Registrar                                     Dr KE Cleland (Acting)
                                              B(Hons) Occupational Therapy(UP), MEd(Natal),
                                              PhD(UKZN), PG Dip Law(FiCJ)

President of Convocation                      Mr VW Sibisi
                                              BAdmin(UKZN)

                                                     2
   UNIVERSITY OF KWAZULU-NATAL
OFFICE BEARERS

           COLLEGE OF HUMANITIES
                 Deputy Vice-Chancellor and Head of College
                             Professor NJ Mkhize
                 BAHons(Natal), MA(lowa), PhD(Natal)

            Dean and Head of School of Applied Human Sciences
                          Professor MC Matoane
BA.Ed(Univ Venda); BScHons(Medunsa), MA(Natal); DLitt.et Phil(Unisa)

                   Dean and Head of School of Arts
                        Professor NP Hlongwa
              BAHons, MA, DLitt (UDW), UPGDE (UKZN)

     Dean and Head of School of Built Environment & Development Studies
                            Professor EN Khalema
         BA, G.Ed, MEd, PhD(University of Alberta, Canada)

                 Dean and Head of School of Education
                           Professor T Msibi
     BEd, BEdHons(UKZN), EDM(TC: Columbia), PhD(Cambridge)

         Dean and Head of School of Religion, Philosophy and Classics
                            Professor D Spurrett
                       BAHons, MA, PhD(Natal)

                 Dean and Head of School of Social Sciences
                        Professor V Ojong (Acting)
                 BA (Cameroon, Buea), MA, PhD (UZ)

                      Dean: College Research
                         Professor PJ Morojele
       DipTechEd.(NTTC), BTech(Natal Tech), MEd, PhD(UKZN)

                  Dean: College Teaching and Learning
                           Professor R Hoskins
        BA, AUDIS, BProc, BBiblHons, MIS(Natal), PhD(UKZN)

                                  3
                                                              GRADUATION 2020
ORDER OF PROCEEDINGS

        The Academic Procession enters the Hall - University Anthem – Ihele

                       The Chancellor constitutes the Congregation

                                Welcome to Guests
                                Professor NJ Mkhize
            Deputy Vice-Chancellor and Head of College of Humanities

                                 Congratulatory Remarks
                              Students' Representative Council

                           Presentation of Doctoral Graduands
                                 Dean: College Research

                                    Musical Interlude

                                Presentation of Graduands
                                   Deans of the College

                        The Chancellor dissolves the Congregation

                                   National Anthem
      The Congregation is invited to join in the singing of the National Anthem

                      The Academic Procession leaves the Hall

                                   Gaudeamus Igitur

                                               4
UNIVERSITY OF KWAZULU-NATAL
Award of Degrees in
                             College of College of Humanities

DOCTOR DEGREES

Doctor of Philosophy
 Abiolu, Rhoda Titilopemi Inioluwa, BA(UIbadan), BSocScHons, MSocSc �� Cultural And Media Studies
 Thesis:        A Comparative Study of Christian Music Use and Identity Construction among
                Black South Africans and Diasporic Peoples of Nigeria and the Democratic
                Republic of the Congo (DRC) within Durban, South Africa
 Citation:      Christian music is an expression of cultural and religious identity. Rhoda
                Abilou's thesis investigated the role of Christian music, both during worship
                and in private spaces, among South Africans and diasporic Nigerians and
                Congolese who reside in Durban. Her work indicated how Christian music
                is a powerful facilitator and means of engagement, to preserve and create
                identities, initiate and sustain viable communication, and forestall animosity
                between different communities of people.
 Supervisor:    Professor RE Teer-Tomaselli

 Akinmolayan, Emmanuel Seun, BA(OAU), BEdHons, MEd........................ Language And Media Studies
 Thesis:       An investigation into postgraduate students' experiences of Academic
               writing: A case study of a University in Nigeria.
 Citation:     This study examined postgraduate students' experiences of academic writing
               in a Nigerian university. Using a socio-cultural lens and a critical discourse
               analysis approach, the findings reveal that less attention was paid to writing
               pedagogy, although supervisors acknowledged students' writing challenges.
               In line with recent developments, it is recommended that postgraduate
               pedagogy should move away from focusing on the thesis- to a pedagogy of
               training students to be competent writers.
 Supervisor:   Dr AV Bengesai

                                                   6
  UNIVERSITY OF KWAZULU-NATAL
Aladejebi, David Toyin, BEd(AdekunleAU), MEd(UIbadan)..................................Social Science Education
Thesis:        An Exploration of the Intended, Enacted and Achieved Environmental
               Education Curriculum within the Social Studies Teacher Education Programme
               at a Nigerian University.
Citation:      The study contends that Social Studies teachers could play a role in raising
               the level of awareness of the Nigerian population about pro-environmental
               behaviour, via the curriculum. The examiners noted the theoretical
               contribution, of including teacher planning for curriculum enactment, in
               the Remillard and Heck model for curriculum enactment. Teacher planning
               is key for curriculum enactment, as it sets the course for enactment of the
               curriculum in the classroom.
Supervisor:    Dr A Singh-Pillay

Alina, Marion Olga, BA(MakerereU), MA(MakerereU) �������������������������������������� Cultural And Media Studies
Thesis:        Television Engagement with Followers on Facebook: A Case Study of Nation
               Television During the 2016 Elections in Uganda
Citation:      This study is premised on the stifling of freedom of speech and expression
               in Uganda, now evident in constricting of social media platforms. It bases
               on the country's 2016 presidential aspect of the elections as covered on the
               Facebook page of a local television, Nation Television, when social media was
               shut down; to argue that Facebook is Ugandans new public sphere allowing
               for diversity in views on the country's political dispensation.
Supervisor:    Professor DP Mccracken

Buccus, Imraan, BPaed(PrimEd), MA.........................................Educational Mngmt Leadership And Policy
Thesis:        Narratives of Black Vice Chancellors on becoming and being leaders of public
               universities in South Africa: contributory factors and challenges experienced.
Citation:      Imraan Buccus explored the narratives of Black Vice Chancellors on how
               they account for and make sense of their journey into becoming and
               being leaders within South African public universities. The study, through
               an analysis of critical influences that shaped their career paths, found that
               their biographical beginnings, being recognised leaders in their disciplinary
               interests and transformational imperatives provided the platform for
               becoming Vice-chancellors to lead public universities.
Supervisor:    Professor P Ramrathan

Budram, Rajesh, HDE(SpringfieldCoE), BEd(PUCHO), MEd.................................... Mathematics Education
Thesis:       An Exploration of Pre-Service Teachers use of Visualization when teaching
              and solving problems in the mathematics classroom.
Citation:     This study examined the use of visualization in the teaching of problem-solving
              by preservice teachers. The results showed that some of the preservice teachers
              had a limited knowledge of the use of visual problem-solving strategies. The
              study also found that there was a correlation between the preservice teachers
              lack of content knowledge and their inability to find visual strategies.
Supervisor:   Professor V Mudaly

                                                   7
                                                                                GRADUATION 2020
Buthelezi, Michael Mbongiseni, PTD(MadadeniCoE), ACE(NWU), BEdHons(NWU), MEd(UNISA) ���������
                                                                         Educational Psychology
Thesis:        A psychosocial support framework for sustainable learning at a public TVET college.
Citation:      With his thesis, the candidate explores a psychosocial support framework for
               sustainable learning at a public TVET college. This study was operationalised
               through participatory action research and drew from student development
               theory as a framework to argue for understanding and enactment of feasible
               psychosocial support services that meet the students' psychosocial needs.
               This study contributes to the creation of a sustainable learning environment
               that accommodates diverse learning needs.
Supervisor:     Professor DJ Hlalele

Chidakwa, Nowell, BEd(Great Zimbabwe University), MEd(Great Zimbabwe University), BEdHons (UNISA)
................................................................................................................................................ Educational Psychology
Thesis:                        An asset-based approach to mitigating learner multiple vulnerabilities in
                               Zimbabwean rural learning ecologies.
Citation:                      With his thesis, the candidate makes a contribution in improving quality of
                               education in rural areas, for learners facing 'multiple vulnerabilities'. He re-
                               centres rural communities having capabilities within them to address issues
                               affecting them through utilisation of local assets. Underpinned by complexity
                               theory and asset-based approach, the study significantly advocates for
                               the engagement of transformative and participatory methods for holistic
                               transformation, emancipation and empowerment of learners in rural areas.
Supervisor:                    Professor DJ Hlalele

Chikwanha, Ngoni, Masters in Peace and Governance(AfricaU)������������������������������ Systematic Theology
Thesis:      Dynamics of Power and its implications on leadership succession, governance,
             and peace building in the Apostolic Faith Mission (AFMZ) in Zimbabwe
Citation:    The aim of the study was to investigate leadership succession method used
             in the Apostolic Faith Mission in Zimbabwe. Using qualitative approach, the
             study found out that the change from the traditional model of transferring
             power in the top leadership contributed to leadership difficulties and power
             struggles experienced in the church today. Therefore, there is need for AFMZ
             to revisit the traditional model of transferring power within the church.
Supervisor:  Professor CL Siwila

Chinooneka, Tendeukai Isaac, CertEd(UZim), B.Ed(UZim), M.Ed(UZim)...................Educational Mngmt
                                                                                Leadership And Policy
Thesis:       School Heads' Leadership Practices in Enhancing Quality Assurance in
              Schools: A Case of Six Rural Day Secondary Schools of Masvingo District in
              Zimbabwe.
Citation:     Enhancement of quality in education is important. Using semi-structured
              interviews, this study explored educational leadership practices of School
              Heads in enhancing quality of education provided in Rural Day Secondary
              Schools of Masvingo District of Zimbabwe. The findings suggest that their
              leadership practices was characterised by emphasis on vision creation,

                                                                                    8
  UNIVERSITY OF KWAZULU-NATAL
collaboration, dialoguing, team building, effective resource management,
                   building ethical culture and empowering of teachers.
Supervisors:       Professor TT Bhengu and Dr SD Bayeni

Cohen, Ivan, BA Laws(UNISA), BAHons(UNISA), MSocSc(StellU) �������������������������������������������������Psychology
Thesis:        A Postmodern Collaborative Approach to Therapy using a Narrative Lens with
               Individuals Diagnosed with Bipolar Disorder
Citation:      This thesis employed a narrative lens in order to assess the impact of
               collaborative therapy on individual's diagnosed with Bipolar Disorder. Study
               findings suggest that collaborative interventions lead to positive outcomes in
               terms of: reduced levels of interpersonal conflict, improved communication
               between the client and significant others, more effective coping mechanisms
               by the client, reduced levels of client stigmatisation, and improvements in
               perceived quality of life.
Supervisor: Professor SJ Collings

Dhlula-Moruri, Mandisa Nonceba, SED(Vista), B-Art(UNISA), BEdHons(UNISA), M-Art(UNISA) ������������
                                                                 Teacher Development Studies
Thesis:       Exploring Collaborative Learning: A University Educator's Self-Study.
Citation:     Mandisa Dhlula-Moruri's thesis presents a self-study project conducted to
              explore her personal and professional history of collaborative learning and
              her understanding of how she could apply her new knowledge in a teacher
              education context. The thesis is couched in a visual arts-based format
              using an extended curated photo album and a dressmaking metaphor.
              This innovative format provides inspiration and makes a distinctive
              methodological contribution.
Supervisor:   Professor KJ Pithouse-Morgan

Dladla, Thulani, BPaed(PrimEd), ACE(UNISA), BEdHons, MEd ���������������� Educational Mngmt Leadership
                                                                                            And Policy
Thesis:         Exploring ethical leadership practices in challenging township school
                contexts: A multiple case study.
Citation:       Leading and managing township schools ethically has increasingly
                become a complex undertaking recently. Thulani Dladla's study explored
                the conceptualisation and enactment of ethical leadership by school
                management teams and teachers in challenging township school contexts.
                While the findings highlight the overwhelming impact of contextual factors,
                the study found that visionary, adaptable, reflective and resilient ethical
                school leaders influence the context rather than be constrained by it.
Supervisor:     Dr SE Mthiyane

                                                    9
                                                                                  GRADUATION 2020
Duma, Princess Thulile, BA(UNISA), BTech(DUT), MCom(LdshpStud)���������������������������� Higher Education
Thesis:        Experiences of Academic Success of Students with Disabilities at Universities
               of Technology in South Africa.
Citation:      Duma examined experiences of academic success of final year students
               with disabilities at two universities of technology in South Africa. Drawing
               from phenomenology and utilising photo-voice, semi-structured interviews,
               observations and document analysis, her study revealed that despite
               disabling environments faced by these students at the universities, successful
               students with disabilities showed resilience, self-determination and self-
               efficacy to succeed. These students require empowerment to overcome
               stigma and negative attitudes they experience.
Supervisor:    Dr LB Shawa

Evans, Henri-Count, BSocScHons(University Of Science And Technology), MSocSc............ Cultural And
                                                                                      Media Studies
Thesis:        Re-articulating Media Re/presentations of Climate Change Discourse(s) in
               South Africa: Climate Change Politics in the Global South
Citation:      Climate change has become a critical 21st global problem, and with it, more
               threats to planetary existence are increasing. Through systematic sampling,
               this discourse analysis study selected four weekly newspapers from South
               Africa, in order to examine how they represented climate change discourses.
               The study found that climate change discourses were linked to energy-
               intensive economy discourses; and conversely, there was a cautious optimism
               in technological and renewable energy interventions.
Supervisor:    Professor RE Teer-Tomaselli

Govender, Thamotharan Prinavin, HED(MLSTech), BSc(UNISA), BTech(DUT), MEd �������������� Curriculum
                                                                                             Studies
Thesis:      An exploration of the teaching and learning of Information Technology (IT)
             programming in two higher education institutions in KwaZulu-Natal (KZN).
Citation:    This study captured the processes used by academics who teach programming
             to first-year IT students at a university of technology in KwaZulu-Natal.
             The data revealed that teaching programming was challenging when the
             concepts of IS overlapped with the theorising of programming concepts. The
             study further found that the criteria for teaching, learning and assessment of
             IT tasks requires a "renaissance".
Supervisor:  Professor V Mudaly

Gumbo, Thomas, BSocWk, MSocWrk ������������������������������������������������������������������������������������������������Social Work
Thesis:     Family Sanctioned Child Kuchaya Mapoto (Cohabitation) in Zimbabwe: Lived
            Experiences of Young People as Child Cohabiters
Citation:   Mr Gumbo's research examined factors that drive child cohabitation from the
            lens of children, parents, and community organizations in Zimbabwe. The
            findings indicated that children do not cohabitate willingly. Poverty, cultural

                                                                      10
  UNIVERSITY OF KWAZULU-NATAL
beliefs, and practices when teenagers fall pregnant are the drivers of child
                             cohabitation. The study helps to increase awareness about child's rights
                             violations and informs prevention and intervention strategies.
Supervisor:                  Dr MN Mthembu-Mhlongo

Gunduza, Lioba Tendai, MSc(UZim) ������������������������������������������������������������������������������������������������������������ Ethics
Thesis:       On the demystification of masculinity and gender in united nations
              peacekeeping operations in Africa south of the Sahara: a critical afrocentric
              feminist ethical study
Citation:     In this study the candidate has argued for the demystification of masculinity
              and gender in the United Nations peace keeping operations with special
              reference to sub-Sahara Africa.
Supervisor:   Dr MF Murove

Hutchinson, Maud Victoria, ND(DUT), BTech(DUT), MTech(DUT).....................Social Science Education
Thesis:      Discourses of entrepreneurship in contemporary commerce textbooks used
             in secondary schools in selected Southern African Development Community
             (SADC) countries.
Citation:    Multimodal Discourse Analysis was applied to analyse entrepreneurship
             discourses in commerce textbooks from selected SADC countries. The
             study revealed that textbooks serve an ideological agenda rather than
             offering a factual perspective on entrepreneurship resulting in selective
             entrepreneurship knowledge being presented to learners via school
             textbooks, with little attention paid to the realities that prevail. The study has
             implications for amongst others, publishers, curriculum policy developers
             and school teachers.
Supervisor:  Professor SM Maistry

Kamau, Elizabeth Wangui, BA(Pan Africa Christian College), MA(United States International University)
........................................................................................................................................................................Psychology
Thesis:                        Determinants of irregular maturational patterns among Kenyan Kikuyu men
                               of emerging adulthood
Citation:                      Mrs. Elizabeth Wangui Kamau explored the perception of young men of
                               ages 20-30 years of what affected their maturational trajectories. Using a
                               qualitative approach, Mrs. Kamau found out that the young-men perceived
                               their context to carry the greatest liability. The study, through the lens of the
                               emerging adult participants provide insight into underlying systems that
                               hinder maturation. It therefore offers multi-layered basis for interventions
                               and strategies to uproot the problem.
Supervisor:                    Professor A Nwoye

                                                                           11
                                                                                                                             GRADUATION 2020
Kathree, Tasneem, BA(UNISA), BSocScHons, MSocSc��������������������������������������������������������������������Psychology
Thesis:        Addressing the Treatment Gap for Perinatal Depression within an Integrated
               Primary Health Care Model. Development and Feasibility Study in the Dr
               Kenneth Kaunda District, North West Province
Citation:      This study evaluated the feasibility, acceptability and outcome of a task-
               shared, integrated, strengthened collaborative care model for maternal
               depression in a primary health care facility in South Africa, and demonstrated
               favourable results. One examiner remarked "…an impressive body of work
               that reflects very well on the thoughtfulness, dedication and persistence of
               the candidate… I hope to see Ms. Kathree continue to develop and grow her
               research programme in this area"
Supervisor:    Professor I Petersen

Kayode, Aderinsola Eunice, DIPED(UIbadan), BEdHonS(UAdo-Ekiti), MEd(Ekiti State University) ���������
                                                    Computer Sc And Information Technology
Thesis:       Examining Computer-Based Technology Skill and Academic Performance of
              Students in Nigerian Universities.
Citation:     Integration of computer-based technology (CBT) into traditional face-to-face
              education has affected many aspects of education systems globally. This
              thesis examined CBT use among students in Federal Universities in Nigeria.
              Some factors that affected their use of CBT fell within the Will, Skill and Tool
              framework. To promote blended learning, recommendations were made to
              university management which should promote and enhance the effective
              use of CBT in teaching and learning.
Supervisor:   Professor DW Govender

Kinunda, Quinbert Salvius, Licentiatum in Theologia (Biblica)(PontUnivGreg)..............Biblical Studies
Thesis:       Social Transformation from a Biblical Perspective: A Contextual Reading and
              Interpretation of Luke 18:35-19:10 in Rural Tanzania with reference to Mbinga
              Catholic Diocese
Citation:     The candidate examined two scenes from the Gospel of Luke, the healing
              of the blind beggar near Jericho and the saving encounter with Zacchaeus.
              He first studied the texts by himself using both an African contextual and a
              liberation approach. In a second step he read these passages with 5 small
              groups of rural people in Tanzania using the Contextual Bible Study approach
              and observed their appropriation of these narratives.
Supervisor:   Professor PB Decock

Kunene, Scebo Mcedi Cedusizi, BA(UNISWA), MEd����������������������������������������������� Educational Psychology
Thesis:       A community cultural wealth approach for enhancing positive discipline in
              Eswatini schools.
Citation:     The candidate makes a contribution in the enhancement of positive discipline
              in eSwatini schools. The study drew from various forms of community capitals
              and participatory methodologies to demonstrate how positive discipline may
              be enhanced. The research analysed current situations, need, circumstances
              and impediments in the enhancement of positive discipline from a

                                                               12
 UNIVERSITY OF KWAZULU-NATAL
Community Cultural Wealth approach as experienced by a heterogeneous
                    group of participants.
Supervisor:         Professor DJ Hlalele

Mabuto, Morgen Peter, BEd(UZim), MEd(UZim) ����������������������������������������������������������������� Higher Education
Thesis:      Educators enacting non-formal education policy- Case of three schools in
             Masvingo District, Zimbabwe- an exploration.
Citation:    An exploratory study was conducted in selected schools in Masvingo,
             Zimbabwe, in order to examine the educators' forms of enactments in Non-
             Formal Education policy contexts. The study established the need for the
             enactment of an integrated curriculum, based on a trilogy of enactments,
             comprising the acknowledged, committed and communal enactments, for
             improved learning outcomes. The study recommends the engagement of
             educators with the discipline's technical, pedagogic and content knowledge.
Supervisors: Professor P Higgs and Professor SB Khoza

Mangwende, Edmore, DE(UZim), BSc(ZimOpenU), MSc(BinduraU).................. Mathematics Education
Thesis:     An Investigation of Secondary School Mathematics teachers' knowledge and
            utilization of their students' learning styles.
Citation:   This was a qualitative exploratory interpretive case study of thirty-four
            secondary school mathematics teachers from ten secondary schools, in the
            Makoni District of Manicaland Province in Zimbabwe. The study revealed that
            the mathematics teachers had basic knowledge of students' learning styles.
            It was found that hindrances towards utilization could be categorised as:
            teacher related barriers, student related barriers, curriculum related barriers
            and socio-economic barriers.
Supervisor: Dr A Maharaj

Maraganedzha, Mutshidzi, BSocSc, BSocScHons, MSocSc ��������������������������������������������������������� Philosophy
Thesis:     Rethinking Universalism and Particularism in African Philosophy: Towards an
            eclectic approach
Citation:   Mutshidzi Maraganedzha challenges the view that philosophy must satisfy
            some universalist standard. On the contrary, he argues that all philosophy
            is particular. The particularisation of African philosophy must not remove it
            from general human concerns. While it is important for African philosophy
            to remain relevant to its own station, it must also be cognisant of its duty
            towards (all) human concerns.
Supervisor: Professor B Matolino

Marie-Jeanne, Julien Pierre Jacques, MEd(MANCOSA), BA(Sunderland Polytechnic)����������������� Higher
                                                                                        Education
Thesis:       Exploring the Relationship Between Internship and Employability.
Citation:     Jacques Marie – Jeanne, in responding to current debates and challenges
              on graduate employability, explored the inter-relationships amongst
              graduate attributes, employability skills and internship. Viewed from the
              students', the academic staff and industry perspectives, the study found that

                                                     13
                                                                                       GRADUATION 2020
programmes that include internships tend to significantly enhance graduates'
                    employability. The study recommends that mandatory internships and
                    the inclusion of multiple, shorter internships throughout the degree would
                    enhance employability of graduates.
Supervisors:        Professor P Ramrathan and Dr FB Narod

Mbozi, Parkie Shakantu, BA(UZambia), MA(UZambia) ���������������������������������� Cultural And Media Studies
Thesis:        Online Newspapers and Reader Gratification: Modelling the Effects of
               Interactive Features, Content and Credibility among Zambian Readers
Citation:      Online-only newspapers in Zambia have grown exponentially to establish
               themselves as the new mainstream mass media genre. Parkie Mbozi's thesis
               investigated online newspapers' uses and its effects on readers and media
               ecology. Applying the Uses and Gratification theory, Network Society
               and Diffusion of Innovation theories, the study investigated and models
               gratifications sought and obtained from the content, interactivity features
               and the social functions of online newspapers.
Supervisor:    Professor RE Teer-Tomaselli

Mlaba, Sifiso Muhle, STD(IndumisoCoE), HDE(UNISA), BEdHons(UNIZUL), MEd ������Curriculum Studies
Thesis:        An exploration of postgraduate lecturers reflections on the use of Moodle in
               teaching Business Studies at the University of KwaZulu-Natal, South Africa.
Citation:      The established that although the use of Moodle for expert teaching was
               compulsory, other lecturers used it for communal learning. Moodle for expert
               teaching compels lecturers to formally use Moodle to drive the module
               content in order to be mastered by students. Moodle for communal learning
               promotes social learning which addresses socialisation/societal needs. This
               study recommends pragmatic use of Moodle which combines both the
               expert and communal teaching/learning.
Supervisor:    Professor SB Khoza

Mudzamiri, Edson, BSc(BinduraU), M.Ed(UZim) ����������������������������������������������������������������Science Education
Thesis:       Integrating Indigenous Knowledge (IK) Artefacts and IK Strategies in Teaching
              Mechanics: Insights from community elders, physics teachers, and learners in
              Zimbabwe.
Citation:     The study is an exploration of how physics teachers can integrate indigenous
              knowledge systems (IKS) through using indigenous artefacts when teaching
              Mechanics. It identified and explored a variety of indigenous artefacts that
              can be integrated in the teaching of physics and thus cognitively valuable
              in providing culturally sensitive meditational tool that facilitate deeper
              understanding of mechanics concepts. It adds to the growing body of
              research on decolonizing indigenous curricula.
Supervisor:   Professor N Govender

                                                               14
 UNIVERSITY OF KWAZULU-NATAL
Mutelo, Isaac, BA Philosophy(StJosephInst), BAHons, MA ������������������������������������������������������������ Philosophy
Thesis:         Muslim organisations and politics: A critical study of the political involvement
                of Islam in the new South Africa
Citation:       Rev Mutelo explores the ways in which a number of Muslim organisations
                have featured in the political landscape of South Africa throughout its
                history. He unpacks the complicated concept of identity in order to contend
                that while many of these organisations have been able to secure political
                influence in the country, such efforts have been hampered by the emphasis
                on Islamic identity rather than on national interests.
Supervisors: Dr HL Matisonn and Professor SE Dangor

Muwaniki, Chenjerai, BSSCHons(UZim), Dip(AdEd)(UZim), MEd(UL) ������������������������������Adult Education
Thesis:      Vocational education and training curriculum responsiveness to the learning
             needs of A1 farmers in post 2000 Zimbabwe
Citation:    This thesis explores Zimbabwean agricultural vocational training institutions'
             responses to the learning needs of new smallholder farmers. The Masvingo
             farmers were beneficiaries of the Fast-Track Land reform programme. Using Critical
             Realist methods, two colleges' programmes were examined. Responsiveness was
             uneven and shaped by factors unique to the colleges, but also wider conditions.
             Non-market responsiveness that enabled farmers to participate in the non-
             formal market as well as for community development dominated.
Supervisor:  Professor VR Wedekind

Naicker, Preenisha, BEd (Intermediate and Senior), BEdHons, MEd............................... Gender Education
Thesis:         Exploring the understandings and experiences of cyber violence amongst
                teenage girls.
Citation:       This study examines teenage girls' understandings and experiences of cyber
                violence. The qualitative study with a group of thirty teenage schoolgirls
                adopted a blended approach, using face-to-face interviews and a virtual
                group discussion. The findings show how teenage girls construct their online
                sexuality and interact with others within the context of gender, power,
                agency and violence. It also shows how gender violence interchanges
                between cyberspace and physical spaces.
Supervisor:      Professor S Singh

Ncokwana, Zamokwakhe Thandinkosi, STD(EshoweCoE), BA(UNISA), BEdHons, MEd...... Educational
                                                                  Mngmt Leadership And Policy
Thesis:      The dynamics of leading in rural contexts: Narratives of primary school principals.
Citation:    Mr Ncokwana's narrative study sought to understand the dynamics of primary
             school principal's leadership in rural settings. Drawing on an assemblage
             of theories that include asset-based approaches to rurality and servant
             leadership, the study illustrates how the multiple selves of the principal
             serve as a resource to school leadership. The symbiotic relationship between
             context and practice, together with the school principal's identities, shapes
             meaning-making of their leadership practice.
Supervisor:  Professor I Naicker

                                                     15
                                                                                        GRADUATION 2020
Nguse, Hlengiwe Abegail, BEd(DUT), BEdHons, MEd �������������������������������������������� Mathematics Education
Thesis:       An Exploration of General Education and Training (GET) teachers'
              mathematical knowledge and its influence on the quality of instruction in
              the teaching of functions.
Citation:     Ms Nguse conducted a study of teachers' mathematical knowledge of functions
              using Variation Theory and Mathematical Knowledge for Teaching as theoretical
              frameworks. The findings show that teachers' subject matter knowledge does
              impact the quality of instruction, however, she found that a lack of subject matter
              knowledge did not adversely affect the quality of the lesson, provided they used
              the lesson plans provided by the Department of Education.
Supervisor:   Professor V Mudaly

Nhlongo, Andrew Hebron, BEd (Early Childhood Development), BEdHons, MEd....Curriculum Studies
Thesis:       University Lecturers' Perspectives of Moodle usage in Teaching Postgraduate
              Modules: A Case Study of the School of Education.
Citation:     This study revealed that lecturers' perspectives of online education is divided
              into social, professional, and individual perspectives. Social perspective
              assisted the lecturers to address university community needs. Professional
              perspective helped the lecturers to support students to master the content
              of their modules and address academic needs. The study recommended a
              combination of social and professional perspectives that helped the lecturers
              to understand and address their individual perspectives and needs.
Supervisor:   Professor SB Khoza

Nhlumayo, Buhle Stella, SPTD(KwagqikaziCoE), BA(UNIZUL), BEdHons(UPret), MEd �������� Educational
                                                                Mngmt Leadership And Policy
Thesis:      The dynamics of implementing school-based teacher professional
             development in South Africa: A case study of one rural circuit in KwaZulu-
             Natal.
Citation:    Poor learning outcomes suggest that South African public schools require
             transformation. Informed by a trinity of social, adult and learning-centred
             leadership theories, Nhlumayo studied how teachers, school principals and their
             circuit manager understood and experienced school-based teacher professional
             development. Findings show a restricted understanding and impoverished
             experiences. There is lack of both capacity and local ownership. The study
             proposes the adoption of a school-based collective participation model.
Supervisor:  Professor V Chikoko

Nota, Phiwe Babalo, BSocSc, BSocScHons, MSocSc ����������������������������������������� Cultural And Media Studies
Thesis:       An Exploration of the Social-Cultural Factors that Influence Oral Pre-Exposure
              Prophylaxis Uptake and Integration into Sexual and Reproductive Healthcare
              Services for Young Women in KwaZulu-Natal
Citation:     Ms Nota's thesis explores the integration of oral pre-exposure prophylaxis
              (PrEP) in sexual and reproductive healthcare services for young women in

                                                          16
 UNIVERSITY OF KWAZULU-NATAL
South Africa. The study presents findings on the need for a contextualised
                        culture-centred approach to primary healthcare to enable the integration of
                        oral PrEP as part of sexual and reproductive health care for young women at
                        high risk of HIV.
Supervisor:             Professor EM Govender

Nwokocha, Godson Chinenye, BScHons(UAgricMakurdi), PGCert(Ed), BEdHons, Med...Technology
                                                                                 Education
Thesis:     Mainstreaming Climate Smart Technology Adaptation in Msinga Farmers'
            Everyday Agricultural Practices through University, Smallholding Farming
            Community and Government Partnerships: The Place and Space for
            Indigenous Knowledge Systems.
Citation:   Using Msinga Farmers' Everyday Agricultural Practices as a canvas, this study
            shows how, as climate change and variability persist, the focus on traditional
            and/or conventional agriculture only as a mainstreaming opportunity to
            achieve Sustainable Development Goals, is not only dated, but problematic. The
            multi-stakeholder partnerships reveal that through Climate Smart Agriculture
            (Technology) adoption by the farmers, the mitigation and adaptation to
            climate related risks and food security are simultaneously achieved.
Supervisor: Professor BP Alant

Nwosimiri, Ovett Kodilinye, BA(StJosephInst), BAHons, MA........................................................ Philosophy
Thesis:       Epistemology in African Philosophy: A Critique of African Concept of Knowledge.
Citation:     Ovett Nwosimiri's dissertation focuses on Epistemology in African
              philosophy. Nwosimiri's aim is to reconstruct and critique the understanding
              of epistemology in this tradition. This is done against a readily assumed
              understanding of a distinct and unique African epistemology. Nwosimiri
              argues that given our 'common humanity' which is expressed in our
              interactions with each other (through language and shared ideas), African
              epistemology is not as distinct as its protagonists claim.
Supervisor:   Professor B Matolino

Paul, Lindsay Jacques Laval, DIPED(UMauritius), PGCE(ULondon), MA(Brighton Polytechnic - England),
MEd(Australian National)............................................................................................................ Higher Education
Thesis:          Out-of-school children: Life experiences of Mauritian learners.
Citation:        This narrative study explores experiences of out-of-school-children in their
                 homes, communities, schooling and rehabilitative institutional settings.
                 Despite reliance on violent negotiations of selfhood, their efforts are driven
                 by hopeful resistance to personal and systemic stigmatisation. Rather than
                 interpret the challenge as residing within the children themselves, the study
                 argues that a pedagogy of equity and the cultivation of critical hope policy
                 agendas are needed to counter structural marginalisation.
Supervisors: Professor MA Samuel and Professor R Tirvassen

                                                               17
                                                                                                        GRADUATION 2020
Peden, Moraig Isobel, MEnvDev........................................................................ Education And Development
Thesis:        Why and how selected sugarcane farmers learned to practice environment-
               friendly agriculture in the KwaZulu-Natal Midlands, South Africa.
Citation:      Moraig Peden's thesis investigates why and how sugarcane farmers learn
               to practice agriculture in sustainable ways. It presents the stories of four
               innovative commercial farmers in the KwaZulu-Natal Midlands. She finds that
               farmers' communities of practice play a crucial role in their learning, identity
               development and sustainable farming practices. This ground-breaking study
               advances communities of practice theory in agriculture and generates new
               ideas for farmers' environmentally sustainable learning and practice.
Supervisor:    Professor PN Rule

Piliso, Blossom Bulelwa, BA(UNITRA), HDE(UNITRA), BEdHons, MEd................. Educational Psychology
Thesis:         The Dynamics of Cyberbullying in Girls' and Boys' Schools: Multiple Case
                Studies of Secondary Schools in KwaZulu-Natal.
Citation:       She used a multiple instrumental case study to investigate how cyber bullying
                manifests, its impact and factors associated with it. The socio-cultural and social
                cognitive theories framed the study. Findings indicate that cyber bullying is
                increasing due to inappropriate use of technology, that both boys and girls are
                susceptible to it, and that teachers need empathy training to raise awareness
                and promote communication skills that reduce incidents of cyber bullying.
Supervisor:     Professor S Ntombela

Tesfai, Aron Hagos, BA(Eritrean Institution of Technology), BSocScHons, MSocSc.................Psychology
Thesis:        Exploring Migration Experiences and Mental Health among Refugees and
               Asylum-seekers in Durban, South Africa: Guidelines for Mental Health
               Promotion Interventions
Citation:      Refugees and asylum seekers are at high-risk for mental health problems. The
               sequential exploratory mixed-method study among refuges in Durban, South
               Africa, found that they experience general mental distress, symptoms of
               PTSD, anxiety and depression throughout the migration process and beyond.
               Screening of physical and mental health at entry is critical. Mental health
               promotion interventions should be available at individual and community
               levels offered within supporting and enabling environments.
Supervisor:    Professor A Meyer-Weitz

Theophil, Sandeep, MTh(Gurukul Lutheran Theol College, Chennai).........Theology And Development
Thesis:       Vulnerable ekklesia as a communicative community: redefining unity in the pluralistic
              context of the united and uniting Church in India for missional development
Citation:     This qualitive study sought to investigate how communication in the church
              setting could help to redefine unity for missional development in a pluralistic
              context of Uniting and United Church in India. The study found out that in
              order for an ekklesia to be a communicative community, it is imperative for
              the United and Uniting Church in India to rethink ekklesia in the light of the
              vulnerability of the humanity.
Supervisor:   Professor CL Siwila

                                                                18
  UNIVERSITY OF KWAZULU-NATAL
Tsara, Lindah, MA(UZim)...................................................................................................... Systematic Theology
Thesis:         Women education and sexual reproductive health rights: a case of African
                apostolic indigenous churches (aaic's) of Tangwena area of Nyanga, Zimbabwe
Citation:       This aim of the study was to investigate as to whether the teachings of the
                African Apostolic Indigenous Churches of Tangwena area on women and
                the girlchild has any influence on the girl's limited education and lack of
                sexual and reproductive health rights. The study found out that although the
                teachings of AAICs are seen to be supportive of girlchild education reality on
                the ground is different.
Supervisor:     Professor CL Siwila

Van der Schyff, Marchant, BTech(TUT), BA(UNISA), MSocSc �������������������������� Cultural And Media Studies
Thesis:         ''Those Who Tell the Story Rule Society'': Critically Exploring four South
                African Case Studies of Online Reports on 'Queercide' and its Significance for
                Quality News Reporting.
Citation:       The persecution of lesbian, gay, bisexual, transgender, intersex and queer
                (LGBTIQ) people persists despite a global climate of tolerance for diversity
                and inclusivity. South African law protects the rights of LGBTIQ people, yet
                they are often met with intolerance and even violence. Employing diverse
                theories, this study explored the technical and ideological frames that are
                used to report on the murders of lesbians in four different case studies.
Supervisor:     Professor RE Teer-Tomaselli

Vukapi, Yonela, BSocSc, BSocScHons, MSocSc �������������������������������������������������� Cultural And Media Studies
Thesis:        Exploring the Role of Adolescent Youth-Friendly Services (AYFS) in Primary
               Health Care Clinics that Offer HIV and Sexual Reproductive Health Services for
               Adolescent Girls and Young Women in Vulindlela, KwaZulu-Natal, South Africa
Citation:      Miss Vukapi's thesis explored the role of the adolescent youth-friendly
               services (AYFS) in primary health care clinics that offer HIV and sexual
               reproductive health services for adolescent girls and young women (AGYW)
               in KwaZulu-Natal. This research has the potential to inform already existing
               national policies about quality health services for AGYW in South Africa.
Supervisor:    Professor EM Govender

Zulu, Mary Mwiche, BTh4(Theological College Of Central Africa), BThHons(TheolDev), MTh �����������������
                                                                              Ministerial Studies
Thesis:       Exploring the role of the united church of Zambia in institutional education in
              the public space
Citation:     Maria Zulu Mwiche's research investigates the role of the church in public
              education with specific reference to the United Church of Zambia (UCZ). Based
              on empirical work and Christian education analysis this study makes an original
              contribution to the fields of Christian Education in the Public Sphere.
Supervisors: Professor SR Kumalo and Professor CL Siwila

                                                             19
                                                                                                     GRADUATION 2020
Zulu, Ncamisile Thumile, BSocSc, BSocScHons, MSocSc ���������������������������������������������������������������Psychology
  Thesis:         Discourses of black women professors in two South African Universities.
  Citation:       Zulu's thesis responds to the persistent problem of the underrepresentation
                  of Black women professors in academia. The thesis provides important
                  theoretical insights into how Black women professors talk about their journeys
                  to becoming professors. This talk is important for universities because it
                  demonstrates the ways in which Black women can and do become professors,
                  but also demonstrates the problematic and intersected systems of racism and
                  patriarchy that make the professoriate more difficult to attain for Black women
  Supervisor:     Dr N Munro

  Zuma, Tinyiko Hopedivine, JPTD(MpumalangaCoE), BEd, BEdHons(UNISA), MEd...... Curriculum Studies
  Thesis:        Exploring lecturers' understanding of Turnitin utilisation in assessing
                 mathematics at a South African University.
  Citation:      This study established that lecturers initially understood Turnitin as a tool of
                 detecting offenders of plagiarism in order to punish them. However, after they
                 reflected on their experiences through reflective activities, they transformed and
                 understood Turnitin as a resource for establishing what is cognitively missing
                 from students' development in order to educated them. They further understood
                 that Turnitin worked as a marking rubric in the assessment of mathematics.
  Supervisor:    Professor SB Khoza

MASTERS DEGREES

Master of Arts
  Mlotshwa, Cyril Simphiwe ������������������������������������������������������������������������������������������������������������������� Philosophy
  Dissertation: 'Inconsistencies in the adjudication of rights: An examination of three South
                 African Constitutional Court decisions'
  Supervisor:    Dr HL Matisonn

  Mphamba, Okuhle ������������������������������������������������������������������������������������������������������������������������������������������� Ethics
  Dissertation: The international association of athletics federations (IAAF) regulations of
                testosterone on hyper-androgenic female athletes: An ethical exploration
  Supervisor:   Dr BD Okyere-Manu

* Ngubane, Zandile Laurencia ������������������������������������������������������������������������������������������������������������������������� Ethics
  Dissertation: An Ethical Analysis of the African traditional beliefs surrounding people living
                with Albinism in South Africa
  Supervisor:   Dr BD Okyere-Manu

                                                                                    20
     UNIVERSITY OF KWAZULU-NATAL
Master of Education
 Cibane, Zenhlanhla Zenneth.....................................................Educational Mngmt Leadership And Policy
 Dissertation: District Officials' Support for Underperforming Schools: Perspectives of
               School Principals from Umlazi District.
 Supervisor:   Dr BNCK Mkhize

 Dandala, Nolundi...........................................................................Educational Mngmt Leadership And Policy
 Dissertation: Exploring the Experiences of Female Chairpersons of the School Governing
               Bodies in Three Rural Schools: A Leadership Perspective.
 Supervisor:   Dr SD Bayeni

 Gumbi, Patience Thandi................................................................................................................Adult Education
 Dissertation: Exploring 'valuable' knowledge, skills and attitudes: Perceptions of NEETs in
               an informal settlement in Pietermaritzburg
 Supervisor:   Dr A Harley
 Gumede, Sizile Charity	������������������������������������������������������������������������������������������������������������Curriculum Studies
 Dissertation: Teachers' experiences of teaching natural sciences and technology to English
                First Additional Language grade four learners.
 Supervisor:    Dr P Mahabeer

 Gxwayibeni, Fezeka Cynthia���������������������������������������������������������������������������������������������������History Education
 Dissertation: Selected Millennial History teachers' engagement with Rainbow Nation
               Discourses in relation to post-apartheid South African history.
 Supervisor:   Dr MT Maposa

 Khabanyane, Letticia Nkosingiphile ������������������������������������������������������������������������ Educational Psychology
 Dissertation: Parents' experience of accessing education for autistic learners in primary school.
 Supervisor:   Dr P Mweli

 Khanyile, Zanele Yvone...............................................................Educational Mngmt Leadership And Policy
 Dissertation: Exploring lived experiences of international postgraduate students studying
                at a South African University.
 Supervisor:    Professor TT Bhengu

 Khumalo, Siphesihle Londiwe Pamella......................................................... Teacher Development Studies
 Dissertation: Exploring stories of childhood memories and the novice teacher self in a
               public township school: A personal narrative inquiry.
 Supervisor:   Professor G Pillay

 Khuzwayo, Nontobeko Zamanguni ������������������������������������������������������������������������� Mathematics Education
 Dissertation: Exploring grade 11 mathematics learners learning of trigonometric identities.
 Supervisor:   Professor J Naidoo

                                                                21
                                                                                                         GRADUATION 2020
Lekhehle, Remaketse Goodness�������������������������������������������������������������������������������������������� Higher Education
Dissertation: Comparing Academic Performance of Students in Mainstream and Extended
              Programmes at a Higher Institution in South Africa.
Supervisor:   Dr LB Shawa

Majeza, Orippa...................................................................................................... Teacher Development Studies
Dissertation: Exploring the pedagogical content knowledge of FET mathematics teachers.
Supervisor:   Professor CA Bertram

Mbatha, Siphelele Trueman............................................................................... Language And Media Studies
Dissertation: Ukucwaninga Ukulungela Kothisha Abasaqeqeshwa Ukuyofundisa Izibalo
              Ngezilimi Zomdabu Emabangeni Ayisisekelo: Kugxilwe olimini lwesiZulu.
Supervisor:   Dr BY Mhlongo

Mbele, Mafungwase Nomagugu................................................................................ Educational Psychology
Dissertation: An exploration of Foundation Phase teachers' understanding and
              implementation of the Inclusive Education: Experiences of School-Based
              Support Teams in Ilembe District.
Supervisor:   Miss DLP Kortjass

Mbesa, Thokozani............................................................................................................ Educational Psychology
Dissertation: Self-esteem enhancement for English second language learners in the
              foundation phase.
Supervisor:   Dr HN Muribwathoho

Mhlongo, Zinhle Penelope........................................................................................... Educational Psychology
Dissertation: The experiences of principals, teachers and heads of department in the
              implementation of Inclusive Education (IE) in ex-Model C secondary school.
Supervisor:   Dr HN Muribwathoho

Mkhize, Thulasizwe Fredrick.......................................................................................Social Science Education
Dissertation: Geography teachers' perceptions of implementing paper-based geographic
               information systems in a rural learning ecology.
Supervisor:    Ms TA Zondi

Mnyandu, Service Zandile......................................................................................................Curriculum Studies
Dissertation: Teaching Strategies Used by Teachers in Multi-Grade Classroom in Rural
              Settings in the Umlazi District.
Supervisor:   Professor N Amin

Mpanza, Amanda Ntombifuthi................................................................................... Educational Psychology
Dissertation: Perceptions of Inclusion and Exclusion in a South African Primary School.
Supervisor:   Dr P Mweli

                                                                          22
  UNIVERSITY OF KWAZULU-NATAL
Mqadi, Ntombiyoxolo................................................................................................................History Education
Dissertation: Experiences of the teaching and learning of History in a context of rurality: A
              case study of a South African rural High School.
Supervisor:   Dr MT Maposa

Mtshweni, Nompumelelo Emily ������������������������������������������������������������������������������������������Curriculum Studies
Dissertation: Exploring teachers' experiences in using formative assessment strategies in
               foundation phase isiNdebele) home language.
Supervisor: Mr VJ Msiza

Naicker, Savithree........................................................................................................................History Education
Dissertation: Teacher's perspectives about the Introduction of History in the Foundation Phase.
Supervisor:     Dr MC Kgari-Masondo

Naidoo, Thishen..........................................................................................................................Science Education
Dissertation: Exploring how science teachers engage with the curriculum to teach socially
              responsive science.
Supervisor:   Professor R Mudaly

Ngidi, Andile Bongekile....................................................................................... Language And Media Studies
Dissertation: Teachers' Experiences of Teaching Poetry to English Second Language
                Learners: A Case Study of Four High School Teachers in KwaZulu-Natal.
Supervisor:     Professor A Pillay

Nojiyeza, Abednigo Sibusiso ������������������������������������������������������������������������������������������������Curriculum Studies
Dissertation: Exploring grade 11 mathematics teachers' pedagogical content knowledge
              when teaching Euclidean Geometry in the Umlazi District.
Supervisor:   Professor J Naidoo

Ntombela, Bongani PraiseGod ����������������������������������������������������������������������������������������������� Higher Education
Dissertation: Exploring the Experiences of Students with Physical Impairments Studying at a
              Technical Vocational Education and Training (TVET) College in KwaZulu-Natal.
Supervisor:   Dr TE Mnisi

Ntuli, Thobekile Leanet.................................................................................................. Educational Psychology
Dissertation: Promoting Literacy Using Short Messaging Services (SMS) to Rural Learners
                with Reading Difficulties.
Supervisor:     Dr V Jairam

Nzuza, Mathews Deonne.............................................................................................. Educational Psychology
Dissertation: Inclusivity in the teaching profession: A case of male teacher representation
              in the Foundation Phase.
Supervisor:   Dr P Mweli

                                                                 23
                                                                                                            GRADUATION 2020