ILLUMINATES THE WORLD OF CRYSTAL EVERY JOURNEY - CRYSTALCRUISES.COM - Travel Bulletin
Page content transcription
If your browser does not render page correctly, please read the page content below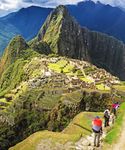 October 2018

T H E WO R L D O F C R Y S TA L®

ILLUMINATES
E VERY JOU RN E Y

                         Beyond destinations. Past expectations.
                   Shines a world that redefines what it means to travel.

                  OCEAN       RIVER       YA C H T E X P E D I T I O N   AIR

                             CRYSTALCRUISES .COM
CA PTIVATI NG                                                                                                                                                                          EARN
                                                                                                                                                                                       Q A N TA S
                                                                                                                                                                                       POINTS

EU R O P E

CRYSTAL INSIGHTS WITH KAREN CHRISTENSEN

From ancient monuments lining the shores of the Mediterranean and yacht-
spangled harbours of the Dalmatian Coast to fairy-tale castles crowning cities
along the Danube, Rhine and Moselle rivers, Europe's iconic wonders have long
tugged on the heartstrings of the world's most ardent travellers. Your clients will
be spoiled with the renowned Crystal Experience as they discover the romance
and wonder of Europe, whether by ocean, river or yacht expedition.                                                                                       Karen Christensen
                                                                                                                                                         Senior Vice President
CRYSTAL. CLEARLY DIFFERENT.                                                                                                                              & Managing Director
                                                                                                                                                         Australia & New Zealand

2 019 F EAT U R E D E UR O P E A N VOYAGES

                                                                                                                                                                     ALL
                                                                                                                                                              TAKEN CARE OF

                                                                                                                                                                Acclaimed
                                                                                                                                                                farm-to-table dining†
                                                                                                                                                                Select fine wines,
                                                                                                                                                                champagne & spirits
PENINSULA PANORAMA                                 ENCHANTING MOSELLE                                 AEGEAN YACHTING IDYLLS
CRYSTAL SEREN IT Y                                 C RYSTA L BAC H                                    C RYSTA L E S P R I T                                     Gratuities for
O CY190529 -12                                     R BA 19 072 9 -10                                  Y E S 1 90 81 8- 07
                                                                                                                                                                housekeeping,
Barcelona to London (Dover)                        Amsterdam Roundtrip                                Athens to Dubrovnik                                       dining and bar staff
Dates 29 May – 10 Jun, 2019                        Dates 29 Jul – 8 Aug, 2019                         Dates 18 –25 August, 2019
Days 12 days                                       Days 10 days                                       Days 7 days                                               Unlimited WiFi
Fares from US$6,660pp* (A2)                        Fares from US$6,115pp* (S5)                        Fares from US$7,496pp* (S3)

                                                   FO R       MORE          I N FO RM ATIO N ,            TO       BO O K        OR      TO
                                                                                                                                                         1300 059 262
                                                   RECEIVE             A      B R O CH URE,            CO N TACT             CRYSTA L.                   C R YS TA LC R U I S E S .C O M

*Fares are cruise-only, per person, in U.S. dollars, based on double occupancy, apply to new bookings only, and include taxes, fees and port charges. Crystal Serenity Fare includes Book Now
Savings, must be booked by 31/10/18. Solo Traveller Fares available on request. †Crystal Serenity offers each guest the opportunity to dine at least once on a complimentary basis in Prego and at
least once in Umi Uma or the Sushi Bar. Additional reservations including "walk-in" visits are subject to a US$30 per person fee, subject to availability. Optional dining in the Vintage Room attracts
an additional fee. Cruise-only fare does not include land programs. All offers may not be combinable with other promotions, apply to first two full-fare guests in stateroom or suite, are capacity-
controlled, subject to availability and may be withdrawn or changed at any time without notice. All fares, itineraries, programs, policies and shore excursions are subject to change and correct at
time of printing. You must be a Qantas Frequent Flyer member to earn Qantas Points. A joining fee may apply. Membership and points are subject to the T&Cs of the Qantas Frequent Flyer program
available at qantas.com/terms. Restrictions apply. For complete Terms & Conditions and Privacy Policy, visit crystalcruises.com/legal. ©2018 Crystal Cruises & Crystal Yacht Expedition Cruises, LLC.
Ships' registries: The Bahamas. Crystal River Cruises ships' registry: Malta.

There is a better way
          to sell travel...

     Tired of the rat-race? Want the freedom to provide
     a better service to your clients? Looking for greater
              flexibility and a work/life balance?

               Start your own home-based travel business with
                         Travel Counsellors and enjoy:
            Being your own boss | Excellent support | Unlimited earning potential
          Access to the best technology | Greater flexibility to choose your own hours

Change your life. Call now...

1300 889 123
recruitment.travelcounsellors.com.au/opportunities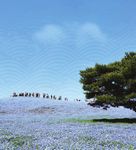 Contents

    14
                                                                                                                                                                                       30

                                                                                                                 38                                         52

Features                                                                            Cover story                                              20 Business view
                                                                                                                                             24 Cruise
30 Japan                                                                            14 The million dollar club
                                                                                                                                             28 Industry in Focus
           Brian Johnston discovers what to do                                              Find out which industry execs can
           when not watching World Cup rugby                                                buy a private jet with their earnings            62 Last Word
38 Europe
           Jenny Piper explores Croatia from                                        Monthly                                                  Columns
           the sea
                                                                                    02 From the publisher                                    06 Steve Jones
52 South & Central America
           Craig Tansley uncovers the best                                          02 State of the industry                                 08 AFTA View
           time to visit Torres del Paine                                           08 Issues and trends                                     12 TTF View
58 Sri Lanka                                                                        19 Business Events News                                  27 CLIA View
           Awaken your senses in Sri Lanka

                                                                                                                                         This month's contributors
Steve Jones, Joel Katz, Jayson Westbury, Leonie Spencer, Margy Osmond, Ana Pedersen, Brian Johnston, Jenny Piper, Emma Lovell, Craig Tansley, Harry
Sargant, Jacqui Tufala, Sarah Beyer, Lisa Meyers

                                                                 EDITORIAL                                     Advertising                             Suite 1, Level 2, 64 Talavera Rd
                                                                 Editor in Chief and Publisher – Bruce Piper   National Sales Manager                  Macquarie Park NSW 2113 Australia
                                                                                                               Lisa Maroun                             PO Box 1010 Epping NSW 1710 Australia
                                                                 Co-ordinating Editor + Production –           Ph: 0405 132 575 or 02 8007 6760        Tel: 1300 799 220 (+61 2 8007 6760
                                                                 Sarah Beyer                                   lisa.maroun@travelbulletin.com.au
                                                                 Ph: 1300 799 220 or 02 8007 6760
                                                                 sarah.beyer@travelbulletin.com.au             ART
                                                                                                               Design – Sarah Beyer, Wendy St George
                                                                 Contributing Editor – Jon Murrie              Director – Jenny Piper
                                                                                                                                                       www.travelbulletin.com.au
        904
      5,355                Avg Net Distribution per Issue
    This publication is independently audited under the AMAA's
    CAB Total Distribution Audit.                                Editorial team – Jasmine O'Donoghue, Adam     FINANCE                                 travelBulletin is part of the Business
    Reporting Period: 16     2016––30
                                                                 Bishop, Anastasia Prikhodko, Sarah Fairburn
                      1 Apr
                         Apr2017    16Sep
                                       Sep2017
                                                                                                                                                       Publishing Group family of publications
                                           2016 - Publisher
    Statement
                                                                                                               accounts@traveldaily.com.au

                                                                                                                                                             travelBulletin October 2018         1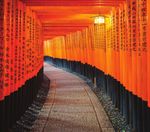 State of the industry

    From the                                                   Welcome to the October 2018
                                                               issue of travelBulletin, which
                                                                                                         loyalty and other personal data.
                                                                                                             For example, in the case of a

    publisher
                                                               contains our annual round-up of           business traveller who generally
                                                               some of the big earners in the            flies with a particular airline, surely it
                                                               Australasian travel industry. The         would be a temptation for the carrier
    Bruce Piper                                                Million Dollar Club feature is very
                                                               popular each year, and in 2018 we
                                                                                                         to present a higher price based
                                                                                                         on the fairly certain assurance the
                                                               have represented the fat pay packets      client will buy that fare regardless of
                                                               with a comparison of the number of        the cost – in contrast to a potential
                                                               private jets they can all buy.            new customer that the airline is
                                                                  It should be noted, however, that      attempting to woo? NDC would
                                                               the Million Dollar Club only highlights   enable this, versus current platforms
                                                               the income of the senior executives       where fares are the same regardless
                                                               who have the first world problem of       of who might be purchasing them.
                                                               their packages being exposed due              The new Sabre AirVision Fares
                                                               to working at ASX-listed companies.       Optimizer product "generates fare
                                                               Many of the largest businesses in         recommendations by estimating each
                                                               the industry are privately held, and I    customer's potential willingness to
                                                               would not be surprised at all to find     pay". It suggests pricing structures
                                                               that similar figures are being racked     based on customer segmentation,
                                                               up by their owners too – without          and is part of a broader Sabre
                                                               the annoying scrutiny that a public       strategy to build a Digital Commercial
                                                               annual report brings.                     Platform that "delivers end-to-end
                                                                  MEANWHILE a recent technology          personalised retailing for airlines".
                                                               launch by Sabre has rung alarm                Some fear a future where flight
                                                               bells among stakeholders concerned        pricing uses Facebook-like algorithms
                                                               about the propensity for IATA's New       based on personal details like age,
                                                               Distribution Capability standard to       address, employment status, family
                                                               reduce transparency in flight pricing.    situation, investments and even
                                                                  Because NDC has the ability to         gross income to adjust fare offers
                                                               provide deep customer insight, some       based on the client's ability to pay.
                                                               have been concerned it may result in      Current technology already enables
                                                               prices charged to passengers varying      some of this to happen, and the rich
                                                               based on such elements as their           data provided by NDC will facilitate a
                                                               previous purchasing patterns, carrier     further evolution of this possibility.

IN                  Dream Cruises to come to Sydney                                 construction of her sister ships with acclaimed service that
                                                                                    is Asian at heart and international in spirit," he said.
BRIEF               Australasia will welcome its first Dream Cruises ship in
                    spring 2019, with the cruise line revealing it would bring
                                                                                       Explorer Dream will be fitted with new facilities including
                                                                                    The Palace, Dream Cruises' luxury private enclave featuring
                    sister brand Star Cruises' ship, SuperStar Virgo, into the      50 suites and butler service. The ship will also sport all
                    Dream fleet. To be renamed Explorer Dream, the ship will        new food and beverage options "combining the best of East
                    undergo a US$30 million dollar transformation in March          meets West" and a new Crystal Life Spa.
                    2019, and then from October next year the vessel will              Prior to her Australian season, the ship will homeport in
                    homeport out of Sydney and Auckland, operating a series of      Shanghai and Tianjin during the northern summer of 2019.
                    21 week-long itineraries.                                          Explorer Dream will be followed by a Global Class ship
                       Tan Sri Lim Kok Thay, executive chairman of both cruise      "soon after," with the line telling travelBulletin earlier this
                    line's parent company, Genting Hong Kong, said the move         year it planned to bring a Global Class vessel to operate in
                    accelerated the company's vision to "develop Dream              Australasian waters in 2021.
                    Cruises into Asia's Global Cruise Line" by sailing outside of
                    Asian waters.
                                                                                    Wollongong flight revival
                       "With her strong heritage in the Asian cruise landscape
                    and history in the region along with her world-renowned         REGIONAL carrier Fly Corporate will re-establish direct links
                    German engineering, SuperStar Virgo's transformation into       from Wollongong to Melbourne and Brisbane after the
                    Explorer Dream will combine the best-in-class design and        recent failure of rival JetGo.

2   travelBulletin OCTOBER 2018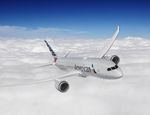 The airline announced it would
launch new services from 12
November, with a 6.15am weekday
                                                               WENDY wU ENTRANCES xI'AN
departure from Wollongong to
Melbourne's Essendon Airport and a
four times weekly 1.55pm departure
to Brisbane.
    Fly Corporate CEO Andrew Major
said the new services would provide
options for direct travel from the
Illawarra region, as well as giving
alternatives to Sydney for travellers
heading onward to other domestic and
international destinations.
    Flights will be operated by Saab
340B Plus aircraft, with launch fares
available from $199 one way.                                   Wendy Wu Tours founder Wendy Wu and CEO Joe Karbo took part in
    "We have chosen to operate                                 the biggest tourism event in China this year along with about 1,000
this service utilising Melbourne's                             VIP guests. The Shaanxi Provincial Government held an elaborate and
Essendon Airport given its close                               spectacular re-enacment of the Ancient Entrance Ceremony at the historic
proximity to the Melbourne CBD,                                Xi'an City Gate. The glittering ceremony has in the past been reserved for
lack of airport congestion together                            visiting heads of state and royalty, and has been likened in magnitude to
with economical car parking and city                           the opening of the Olympic Games.
transfer options," Major said.
    He noted that for passengers
inbound to Melbourne wanting to
connect on to other domestic and                            platform called Rapidbook to create a        Agents who wish to book and hold
international destinations, there is a                      unique offering.                          air bookings for Galileo and Amadeus
free shuttle bus connecting Essendon                           He said corporate travellers were      can now do so and have them ticketed
and Tullamarine airports.                                   increasingly seeking a "leisure           by Insider Journeys.
                                                            shopping experience" when booking,           The update is the latest investment
FCTG launches "Savi"                                        with Savi focused on providing better     in technology for the company, which
                                                            engagement between travel bookers         has also installed Tour Plan in the
Flight Centre has unveiled a new                            and road warriors.                        Saigon office and is planning an
corporate travel technology platform                           The Flight Centre offering includes    "imminent review of its website".

                                               "
called "Savi" powered by Artificial                         exclusive modules such as Savi               The move to Calypso also makes
Intelligence (AI) and designed in                           Select, Savi Voice and Savi Credits,      it easier for agents to earn rewards
collaboration with Serko.
                                         Being able to      which Kavanagh promised would             through the Insider Journeys "5, 10,
   Launched at Flight Centre Travel                         deliver "significant efficiencies for     15 Incentive", which gives agents who
Group's (FCTG) "Illuminate" corporate    book Insider       business travellers, travel bookers and   book five travellers on a Small Group
travel event at the Melbourne Cricket    Journeys           their companies".                         Journey a 10-day trip to Vietnam,
Ground last month, Savi will be                                                                       Cambodia or Laos, Mayell said.
                                         product
available exclusively to customers
                                         online in     Insider moves to Calypso                          Those who book 10 passengers
of FCM Travel Solutions, Corporate                                                                    can earn a 14-day tour to Vietnam,
Traveller, Stage and Screen and          the same      Helloworld's Insider Journeys                  Cambodia, Laos, China, Bhutan,
Campus Travel.
   Flight Centre said Savi "sets a new
                                         way you can isreservations
                                                          now on the Calypso wholesale
                                                                      system, allowing agents
                                                                                                      India or Burma while bookings of 15
                                                                                                      travellers can take a trip on any of the
benchmark in booking technology for      book Qantas to book its small group tours online.            company's Small Group Journeys.
business travellers" and incorporates    Holidays is      The company said the move provides
functionality that would "generate                     agents "access to a greater level of
                                         an important Insider Journeys product than ever      SQ Hotelbeds pact
significant time efficiencies for
individual users and overall cost        step forward before", with sellers able to make      Singapore Airlines last month
savings for businesses".                 for the       land  and air bookings online though   announced a major "holiday packaging
   FCTG corporate executive GM,                        Helloworld Wholesale's Tango platform. partnership" with accommodation
James Kavanagh, told travelBulletin      Insider          Insider Journeys MD Tony Mayell     aggregator Hotelbeds, offering bundled
the company had been working with        Journeys      said "we know all agents using Calypso flights and hotel solutions for the
Serko for several years now.
                                         brand         will welcome this news. Being able to  airline's customers across the globe.

                                               "
   "We are the largest investor in                          book Insider Journeys product online         The move is said to allow travellers
Serko's development pipeline," he                           in the same way you can book Qantas       to curate their own holiday packages,
said, with Savi incorporating the best   Tony Mayell, MD    Holidays is an important step forward
elements of another Flight Centre        Insider Journeys   for the Insider Journeys brand".                             Continues over page

                                                                                                              travelBulletin October 2018       3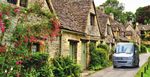 State of the industry

                                                       Continues from previous page               Cyprus-based Celestyal Cruises.
                                                                                                     Williams, who left Globus in
                                                       with real-time selection of Singapore      February this year for personal
                                                       Ailrines flights alongside more than       reasons after almost three decades

 HEADLINES
                                                       170,000 hotels. Transfers and              with the organisation, will report to
                                                       activities from the Hotelbeds platform     Celestyal's director of sales and travel
                                                       will also be progressively added to        services, Marios Polydorou. "He has
23 Aug FC profit hits new record                       the new offering. Hotelbeds Group will     joined Celestyal Cruises to oversee
23 Aug QF's record $1.6b profit                        provided a dedicated team, mostly          and develop the company's APAC
24 Aug Lux Escapes plans more                          based in Singapore, who will be            business, and to enhance revenue
24 Aug FC flags wages increases                        responsible for "customer service,         streams and maximise business
                                                       pricing and product optimisation".         opportunities across the region by
27 Aug Expansion plans for SYD
                                                          The combination is being labelled       increasing the visibility of the Celestyal
27 Aug ScoMo shows tourism pride                       as "Singapore Airlines Holidays," and      Cruises brand across all distribution
28 Aug Google ups flight tools                         sees the relaunch of the brand after       channels," the company said.
28 Aug The Dorsett edges closer                        its wholesale operations were closed          Williams told travelBulletin he
29 Aug Virgin hit by $653m loss                        down in Australia more than two years      was very happy to be working for the
                                                       ago after formerly being operated by       operator, saying "the Celestyal cruise
29 Aug THL posts record profit
                                                       the now defunct Pinpoint Holidays and      experience and product is fabulous".
30 Aug NSW upgrades target
                                                       then Wendy Wu Tours.                       The cruise line's Shanghai-based
30 Aug NCL looks to Aus season                            The move comes as Hotelbeds also        business development executive, Wan
31 Aug CLIA, TAFE training pact                        confirmed a global consolidation of its    Wang, will also report to Williams.
03 Sep Qantas Dreamliner boost                         retail businesses which will see legacy       "Adding Stewart Williams to our
03 Sep TA's $10m Asia campaign                         brands including GTA, TravelCube           senior commercial team demonstrates
                                                       and TravelBound combined under the         our commitment to the Australasian
03 Sep On the Edge of a reveal?
                                                       Bedsonline banner. Hotelbeds Group         market," said Celestyal Cruises
04 Sep TG slashes Aus capacity
                                                       managing director Bedbank, Carlos          CEO Chris Theiophilides. "Stewart's
04 Sep Crystal joins QF loyalty                        Muonz, said "it makes strategic and        role is a core component of our
05 Sep QF schedule self-service                        practical sense for us to continue to      global commercial strategy, which
05 Sep Entire Travel Group lifts                       develop our travel agent proposition       includes our expansion throughout
06 Sep Travel pay packets slip                         under one integrated global platform       the APAC region, where we expect to
                                                       and brand".                                capture more opportunities to bring
07 Sep Facebook adds flight ads
                                                                                                  the Celestyal Cruises story to new
07 Sep World pax hit new high                          Cruise role for Williams                   passengers," he added.
10 Sep Regulation to reap $18b                         STEWART Williams, formerly the                Currently Celestyal operates two
11 Sep Trafalgar goes domestic                         long-time head of the Globus Family        mid-sized cruise ships in the Greek
11 Sep Paulsen lifetime honour                         of Brands, has taken a new role as         Islands and Eastern Mediterranean,
12 Sep Webjet packages Contiki                         the Asia-Pacific Regional Manager for      focusing on "true cultural immersion".

12 Sep McEvoy to head TTF board
13 Sep Flight Centre tech launch

                                     iceland's cool credentials
13 Sep Dream to explore Sydney
14 Sep WTAAA payment push
14 Sep QF targets airport costs
17 Sep Celestyal appoints Williams   THIS delegation of senior
                                     tourism officials from Iceland
17 Sep SQ, LH seek Scoot deal
                                     visited Sydney, Melbourne and
18 Sep Regulate airports – ACCC      Brisbane for a series of trade
18 Sep Industry overall satisfied    events last month, as part
18 Sep Airport investment at risk    of the first official Promote
19 Sep TK plots SYD non-stop         Iceland mission to Australia.
                                        The visit reflects strong
19 Sep BNE wins IATA conference
                                     growth in arrivals, with Iceland
19 Sep Joyce to head oneworld
                                     room nights by Aussies almost
20 Sep Travel insurance class        quadrupling to 49,852 over
20 Sep QF ancillary revenue lead     the last four years. Pictured
20 Sep Air NZ route suspensions      from left are Þórir Garðarsson, Gray Line Iceland; Þorleifur Þór Jónsson, Promote Iceland;
21 Sep FCTG digital acquisition      Íris Tryggvadóttir, Arctic Adventures; Helga Bergrós Bizouerne, Iceland Travel; Bjarni Hrafn
                                     Ingólfsson, Iceland Tours; and Ársæll Harðarson, Icelandair.
21 Sep Qantas, Cathay codeshare

4   travelBulletin OCTOBER 2018
Data Room                                                                   All the latest statistics from the ABS and BITRE to keep you in the loop.

                                               Domestic On Time                                                                                                        ARRIVALS                                                                               RETURNS
                                                Performance                                                                                         Top 10 destinations, June 18                                                                Top 10 destinations, July 18
                                                             August 2018                                                                   Source                  Trend          Original           Trend               Trend           Destination         Trend    Original        Trend     Trend
                                                                                                                                                                   (000)           (000)            Jun 18/             Jul 17/                              (000)     (000)         Jun 18/   Jul 17/
                                                                                                                                                                                                     Jul 18              Jul 18                                                       Jul 18    Jul 18
                                                                                                                                                                                                        %                  %                                                             %        %
                                                                                                                                           China                  123.9            153.5              +0.9                +3.0           Indonesia           105.4     125.9            -0.9     +4.5
                                                                                                                                           New Zealand            115.2            132.8              +0.2                +1.9           New Zealand         119.3     125.4           +0.3      -0.3
                                                                                                                                           USA                     61.7             57.3               -1.4               -6.8           USA                  93.4     106.8           +0.5      +3.7
                                                                                                                                           UK                      58.9             39.2               -1.5               +0.2           UK                   55.9      92.5            -0.1     +8.3
                                                                                                                                           Japan                   37.9             38.6               -0.2               +5.6           Thailand             46.5      57.5           -0.4      -5.4
                                                                                                                                           Singapore               35.3             29.4              -0.9                -5.9           Italy                21.2      47.3           +0.8    +12.2
                                                                                                                                           Hong Kong               26.6             29.1              +1.4                +9.2           China                51.5      43.8           +0.8    +14.0
                                       Jetstar                                                  Qantas                                     Malaysia                31.8             28.0              +0.7                -9.8           Singapore            36.7      40.7           +1.2    +13.7
                            Arrivals on time                76.2%                   Arrivals on time                83.4%                                                                                                                Fiji                 28.4      35.7           +0.1      -0.2
                                                                                                                                           India                   30.4             22.9              +0.9              +17.7
                            Departure on time               74.1%                   Departure on time               84.5%                                                                                                                Japan                40.7      32.3           +0.6    +22.4
                                                                                                                                           South Korea             26.0             22.0              +1.7                +3.3
                            Cancellations                    2.6%                   Cancellations                    1.7%                                                                                                                All outbound        931.8   1,133.6           +0.3      +5.8
                                                                                                                                           All inbound            766.6            774.4              +0.1                +2.8
                                                                                                                                           Source: ABS                                                                                   Source: ABS

ENDED DECEMBER 2017
  International Passengers Carried (thousands) - December 2015 to December 2017

                                                                                                                                                                                                                                   +0
                             Virgin Australia                                                All airlines
                                                                                                                                                                                                                                    .4%
                            Arrivals on time                77.9%                   Arrivals on time                80.0%

                                                                                                                                                                                                                                                                                 -1.6%
                            Departure on time               80.3%                   Departure on time               81.5%
                            Cancellations                    1.8%                   Cancellations                    1.8%

                                                                                                                                                                                                                                   +4
                                                    DOMESTIC AIR MARKET                                                                                                                                                                 .8 %
                                                                             June 2018
                                                                                                                                                                                -0.8%

                                                                      Jun 17          Jun 18
                                                                                    Growth  Yr to   Yr to  Growth
                                                                                                                                                                                                                                               +3

                                                                                       %   Jun 17  Jun 18    %
                                                                   INBOUND                     OUTBOUND
                                                                                                                                                                                                                                               .9 %

                                                                                                                                                                                                                          +3
                                                                                                                                                                                          -0.5%

                            Total pax carried                         4.70m   4.72m +0.5    59.30m 60.77bn +2.5
                                                                                                                                                                                                                            .7%
                            Revenue pax km (RPK)                     5.46bn  5.50bn +0.7   69.49bn 70.87bn +2.0                                                                                                                                                          + 0.
                            Avail seat kms (ASK)                     7.06bn  7.00bn -0.8   88.67bn 88.53bn -0.2                                                                                                                                                                 1%
                            Load factor (%)                         77.4    78.6      1.2* 78.4    80.1      1.7*
                                                                                                                                                                       Jul-17

                                                                                                                                                                                 Aug-17
                                                         Jul-16

                                                                  Aug-16

                                                                                                                Jan-17

                                                                                                                                  Mar-17

                                                                                                                                                                                                    Oct-17

                                                                                                                                                                                                                         Dec-17
 Jan-16

                   Mar-16

                                                                                    Oct-16

                                                                                                       Dec-16

                                                                                                                                                                                           Sep-17
                                                                           Sep-16

                                                                                                                                           Apr-17

                                                                                                                                                              Jun-17

                                                                                                                                                                                                               Nov-17
                             Apr-16

                                                Jun-16

                                                                                              Nov-16

                                                                                                                         Feb-17
          Feb-16

                                                                                                                                                     May-17
                                      May-16

                            Aircraft trips (000)                    52.0    49.9     -4.1 641.7   635.1     -1.0                                                                                                                                                     -3.6%
                                                                                                                           *Percentage points difference                                                                                                     +2.3%
                            Source: BITRE

                                                         International Air Market Share
    International Passengers by Major Airlines - Year ended December 2017
                               International passengers by major airline – year ended June 2018                                                                                                                   INTERNATIONAL AIR ROUTES
                                                                                                                                                                                                                                  Top 10 city pairs, June 2018
                                                                                                                                      Qantas
                                                                                                                                       QantasAirways, 16.7%
                                                                                                                                                  Airways,
                                                                                                                                                                                                             City pair                          Passengers      Passengers      % of total % change
                                                                                                                                                    16.4%
                                                                                                                                                                                                                                                 YE Jun 17       YE Jun 18                  18/17
                                                                                                                                                                                                             Auckland-Sydney                    1,604,956       1,546,716          3.8       -3.6
                                         Others, 31.4%                                                                                                                                                       Singapore-Sydney                   1,462,736       1,519,662          3.7       +3.9
                                Others, 30.7%                                                                                                                                                                Singapore-Melbourne                1,397,996       1,450,040          3.6       +3.7
                                                                                                                                                         Jetstar,
                                                                                                                                                          Jetstar, 9.1%9.1%                                  Auckland-Melbourne                 1,219,532       1,247,393          3.1       +2.3
                                                                                                                                                                                                             Singapore-Perth                    1,144,221       1,134,679          2.8       -0.8
                                                                                                                                                                                                             Hong Kong-Sydney                   1,072,024       1,076,578          2.7       +0.4
                                                                                                                                                                                                             Auckland-Brisbane                    964,570         965,463          2.4       +0.1
                                                                                                                                                               Emirates,
                                                                                                                                                              Singapore Airlines,8.3%
                                                                                                                                                                                  8.1%
                                                                                                                                                                                                             Los Angeles-Sydney                   883,685         869,202          2.1       -1.6
           China    Southern
             Etihad Airways, 3.1%
                                                                                                                                                                                                             Denpasar-Perth                       869,868         865,358          2.1       -0.5
            Airlines, 3.1%
             China  Southern                                                                                                                                                                                 Singapore-Brisbane                   798,510         836,844          2.1       +4.8
Etihad Airways,   3.2%
                              Airlines, 3.1%                                                                                                        Singapore                                                Top 10 City Pairs                 11,418,098      11,511,935         28.3       +0.8
                                                                                                                                                     Emirates, 8.0% Airlines,
                                               AirAsia  X,X,4.0%
                                                    AirAsia  3.5%
                                                                                                                                                             8.1%                                            Other City Pairs                  27,242,848      29,107,407         71.7       +6.8
                                      Cathay Pacific                                 Air  New                                                                                                                ALL CITY PAIRS                    38,660,946      40,619,342        100.0       +5.1
                                  Cathay  Pacific                                    Air New Zealand, 6.6%
                                      Airways,
                                 Airways,      4.5%
                                            4.6%                                  Zealand, 6.6%                                                                                                          Source: BITRE
                                                     VirginVirgin
                                                             Australia,
                                                                  Australia, 6.1%
                        Source: BITRE                      6.0%

  International Passengers by Uplift/Discharge City Pairs
                                                                                                                                                                                                                                                             travelBulletin October 2018                 5
              Australian                                 Year ended                              Year ended                                Year ended                                      % of              % Change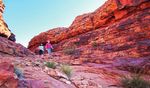 State of the industry

MAIN DOMESTIC ROUTES                                 Most popular websites                                                         AUSTRALIAN AIRPORTS
                 Top 10 domestic                      in travel - agencies                                            International passengers through Australia's
              city pairs, June 2018                     July 18 compared with June 18                                     major international airports, June 18
City pair           Passengers Passengers % change   Rank Website                  Visits %   Relative     Rank        City pair                      Passengers          Passengers          % of total % change
                     YE Jun 17 YE Jun 18                                            share     % dif Jul   Jun 18                                       YE Jun 17           YE Jun 18                      18/17
                       (000)     (000)                                             July 18     to Jun                  Sydney                        15,559,762          16,431,177             40.5       +5.6
Melbourne-                                             1      Webjet Australia      13.34       -1.08       1          Melbourne                      9,949,458          10,784,070             26.5       +8.4
Sydney               8,974.5    9,250.8    +3.1
                                                       2      Expedia Australia     10.50      +0.76        2          Brisbane                       5,600,083           5,903,276             14.5       +5.4
Brisbane-Sydney      4,695.7    4,788.1    +2.0        3      Skyscanner                                               Perth                          4,423,833           4,354,646             10.7        -1.6
                                                                                     8.99       -1.04       3
Brisbane-                                                     Australia                                                Gold Coast                     1,104,987           1,070,411               2.6       -3.1
                     3,500.5    3,556.9    +1.6
Melbourne                                              4      Wotif.com              7.78      +0.00        4          Adelaide                         950,943             998,570               2.5      +5.0
Gold Coast-                                            5      Flight Centre          5.88      -7.13        5
                     2,712.7    2,752.4    +1.5                                                                        Cairns                           648,064             672,167               1.7      +3.7
Sydney                                                 6      Velocity Frequent
Adelaide-                                                                            4.37     +13.79        6          Darwin                           284,136             251,181               0.6     -11.6
                     2,413.4    2,487.3    +3.1               Flyer
Melbourne                                                                                                              Canberra (a)                       63,932             92,917               0.2     +45.3
                                                       7      Luxury Escapes         3.33       -1.55       7
Melbourne-Perth      2,048.1    2,057.8    +0.5                                                                        Townsville (b)                     45,206             39,470               0.1     -12.7
                                                       8      Cheap Flights Aus
Gold Coast-                                                                          2.49       2.23        9          Sunshine Coast (c)                 13,728             13,719               0.0       -0.1
                     1,992.2    2,045.6    +2.7               & NZ
Melbourne                                              9      Lastminute.com.au      2.40     -10.61        8          Port Hedland                        7,556               7,738              0.0      +2.4
Adelaide-Sydney      1,886.5    1,908.6    +1.2       10      Google Flights Aus                                       Norfolk Island (d)                  9,258                   ..               ..         ..
                                                                                     1.92      -6.69       10
Perth-Sydney         1,737.8    1,719.9    -1.0                                                                        ALL AIRPORTS                  38,660,946          40,619,342            100.0       +5.1
                                                     Source: Hitwise
Hobart-Melbourne     1,598.7    1,638.6    +2.5                                                                        (a) Scheduled services recommenced Sep 2016   (b) Scheduled services recommenced Sep 2015
                                                                                                                       (c) Seasonal services only                    (d) Scheduled services ceased May 2017
    Source: BITRE
                                                                                                                                                                                                          Source: BITRE

                                                        The allegations were serious,                                                             in, one where indiscretions,
                                                     ranging from ripping off customers                                                           real or otherwise, just won't be
                                                     with inflated mark ups, to a "toxic"                                                         tolerated no matter how profitable
                                                     culture rife with hard-drinking, bullying                                                    a company may be.
                                                     and harassment. It wasn't a pretty                                                              The market clearly didn't like
                                                     picture, but one denied by the                                                               the unpalatable culture that is
                                                     retailer. Skroo Turner branded it a                                                          said to pervade Flight Centre, or
                                                     "beat-up".                                                                                   the negativity that ensued. Not so
                                                        Was it? Should the complaints                                                             many years back, I suspect only the
                                                     of the few – and it was a few when                                                           financials would have truly mattered.
                                                     measured against the 10,000                                                                     But it is not only Flight Centre's
                                                     employed by Flight Centre in Australia                                                       integrity that has been called into
                                                     – tarnish the reputation of the                                                              question in recent weeks. Meriton
                                                     entire company? And when is such                                                             was fined a whopping $3m for
                                                     insidious behaviour so ingrained that                                                        rigging TripAdvisor reviews, while
                                                     it becomes an integral part of the                                                           Trivago is the subject of Federal
                                                     "company culture", as was alleged.                                                           Court action amid claims the

        Steve Jones'
                                                                                                                       "
                                                        What is clear is that we are living                                                       aggregator misled consumers and
                                                     in a delicate era where suspect                                                              prioritised advertisers.

        Say                                          behaviour, be it of a personal or
                                                     professional nature, is being called
                                                                                                                   The market
                                                                                                                   clearly
                                                                                                                                                     So, in the space of a few short
                                                                                                                                                  weeks we have a hotel company
                                                     out on an almost daily basis.                                                                manipulating online reviews, an
        A fuss about nothing or institutional           The reaction, therefore, was
                                                                                                                   didn't                         aggregator accused of fooling
        unethical behaviour?                         unsurprising, at least not from                               like the                       consumers and the country's largest
           Whatever your view of the                 individuals or the industry at large                          unpalatable                    travel retailer apparently adding
        recent Flight Centre shenanigans             where the relish that some greeted                                                           huge mark-ups to the cost of flights.
        – disgruntled or easily offended             the retail behemoth squirming under                           culture that                      And here is the problem. It is not
        ex-staff with an axe to grind, or            the national spotlight was inevitable.                        is said to                     only that trio of companies to have
        an unpleasant culture that needs             It was the market reaction which took
                                                                                                                   pervade                        suffered reputational damage. It is
        addressing, and eradicating – the            me by surprise.                                                                              the wider industry. If it transpired
        market didn't take too kindly to the            Despite record financial                                   Flight                         Trivago did act dishonestly, is it an
        allegations contained in last month's        results, released just as the ABC                             Centre,                        isolated incident or common place
        ABC investigation.                           investigation went to air, Flight                                                            in the sector? Who else attempts to
           Even on the back of another solid         Centre's shares lost 18% of their
                                                                                                                   or the                         manipulate reviews? And do other
        financial result, Flight Centre shares       value in next to no time. It highlighted                      negativity                     travel agents mark-up flights on
        tumbled, wiping countless millions           not only the unpredictability of the                          that ensued                    the quiet? Those are the questions

                                                                                                                       "
        off the value of the company. At time        stock market, but maybe reflected                                                            consumers will be asking.
        of writing, they had yet to recover.         the environment we are operating                                                                Trust is hard won, and easily lost.

6       travelBulletin OCTOBER 2018
DISCOVER
Featuring over 40 itineraries, our new 2019/2020 Australia brochure showcases the best
of our Guided Holidays portfolio and features two new itineraries. Whether your clients
wish to get under the skin of a destination or simply seek a value-for-money escape,
our Guided Holidays reveal the must-see sights, sounds and flavours of Australia.

Early Birds Save 10% when they book and pay by 31 January 2019.

                                                                    OUR BEST SELLERS

Perfect Tasmania                                                        Western Wonderland                                                      Outback Adventure
12 DAY GUIDED HOLIDAY                                                   16 DAY GUIDED HOLIDAY                                                   15 DAY GUIDED HOLIDAY
Now
          $4842
           per person twin share         *
                                              Was
                                                    $5380
                                                                        Now
                                                                                   $5243
                                                                                   per person twin share         *
                                                                                                                      Was
                                                                                                                            $5825
                                                                                                                                                Now
                                                                                                                                                           $5531
                                                                                                                                                           per person twin share        *
                                                                                                                                                                                            Was
                                                                                                                                                                                                  $6145

      Save up to $1120* per couple                                             Save up to $1170* per couple                                            Save up to $1300* per couple

For more information call 1300 556 100 or visit aatkings.com/travelbulletin
*Terms and Conditions apply. Visit aatkings.com/travelbulletin. Offer applies to selected Australian Guided Holidays and Inspiring Journeys when you book and pay by 31 January 2019.               12864a
Issues & trends

    Billions at stake                                                                    AFTA view
    in airport stoush
                                                                                         Jayson Westbury, chief executive AFTA

    Conflict between Australia's airlines and privatised airports
    is now being played out before the Productivity Commission
                                                                       Price parity conflicts
    as it considers whether greater regulation is needed for the       Unfortunately, the debate and conversation within the
    country's major gateways.                                          Australian community about hotel booking sites and the need
       After a long and public campaign – in which airlines have       to book direct has taken a more confusing turn than perhaps
    accused the airports of over-charging and exploiting their         was necessary, off the back of a public video rant by prominent
    monopoly powers – the parties have now had the chance to           Australian Dick Smith. For those that have not managed to watch
    put their cases before a formal inquiry as the Productivity        the video it can be found on Facebook, but having said that, for
    Commission prepares to make recommendations to the                 most Australian travel agents it will make you cringe.
                                         Federal Government early         The ACCC took a decision several years ago to grant

                  "
                                         next year.                    permission for the two large American based OTAs and their
                                            Central to the probe is    subsidiaries to impose "price parity" clauses within the booking
                                         the question of whether       contracts they hold with Australian hotels and motels.
     Australian airports                 the current "light-handed"       What that means is that the hotels and motels who have
     are currently able to               approach to regulation        signed up with these OTAs or hotel booking sites are not allowed
     use their monopoly                  has allowed the airports to   to price rooms on particular days lower than the price they
                                         develop too much power,       provide to the OTA. You might recall that the ACCC pursued one
     position to charge                  leading to soaring profits    of the most prominent Australian travel companies for the exact
     prices that generate                and high charges for both     same practice, but in that case relating to airfares.
                                         passengers and airline           It has been something that AFTA, along with the hotel industry
     excess returns, but

                                                                                     "
                                         users. In its submission                                           associations, has been taking
     this is not delivering to the commission lodged                                                        up with the ACCC for some
     improvements in                     last month, industry group
                                                                       ACCC pursued one                     time. How can it be that a
                                         Airlines for Australia &                                           couple of American companies
     quality or efficiency                                             of the prominent

                  "
                                         New Zealand (A4ANZ)                                                can be granted rights to do
                                         cites analysis by Frontier    Australian travel                    something that the High Court
                                         Economics that found                                               of Australia said an Australian
    greater regulation of the airports would deliver more than
                                                                       companies for the                    travel company can't do, when
                                                                       exact same practice... the applicant to the case was

                                                                                     "
    $18 billion in economic benefits.
       "Australian airports are currently able to use their                                                 exactly the same government
    monopoly position to charge prices that generate excess                                                 authority – the ACCC?
    returns, but this is not delivering improvements in quality or        While Dick Smith in his rant is attempting to say that it is
    efficiency," said A4ANZ ceo Alison Roberts.                        better for Australian small business for consumers to book
       "Something has to change if consumers are to be                 direct rather than by the American OTAs, the problem is that the
    shielded from the impact of what is ahead," she said.              message gets all very confused as it unfolds.
       "While airlines have been able to keep downward                    It is important to note that the CEO of the Accommodation
    pressure on airfares over the past decade, globally, fares         Association of Australia (AAoA) has made it clear to me and is on
    are expected to rise next year. It's time for the airports to be   the public record supporting Australian travel agents. However the
    part of a genuinely collaborative approach."                       downstream impact is a confused message to consumers.
       However the airports argue that greater regulation                 The simple fact is that this complicated messaging has in
    would threaten billions of dollars in future investment at         fact been caused by the ACCC. Even the chairman of the ACCC
    the country's main gateways. In its own submission, the            appears to be confused about what message should be sent to
    Australian Airports Association (AAA) says the major airports      consumers. He has suggested travellers should book direct by
    have invested $15 billion in improvements since 2002, with         telephone as they may get a better deal. It is 2018, right? I am
    plans to spend a further $20.6 billion in the next decade.         sure that a message to most people that includes picking up the
       "Policy reform solely designed to reduce prices, as             phone is unlikely to resonate as the best way to make a booking
    opposed to enhance efficiency… will place future investment        for a hotel.
    at risk," AAA's submission said.                                      The ACCC should apply the same rules to these American
       It also dismissed claims that higher airport charges            OTAs as applies to all Australian OTAs and for that matter travel
    automatically lead to higher airfares, and says there is no        agents. A level playing field should be made available to all
    evidence that savings would be passed on to consumers.             suppliers and distributors regardless of the format, and for my
       "Even if modest reductions were to be imposed by a              money if the Australian High Court has interpreted the law in a
    regulator, these would simply enhance the profits of airlines,"    clear way then that should apply.
    the airports coalition said.

8     travelBulletin OCTOBER 2018
Tourism Australia Asia push
Tourism Australia last month launched its
biggest ever campaign targeting key South                                                                               To the 82% of
                                                                                                                                      Singaporeans
                                                                                                                                                   who think
and South East Asian markets, with the                                                                                 Australia is
                                                                                                                                     all about
aim of challenging traveller stereotypes of                                                                            cute, furry
                                                                                                                                   animals
Australia as a tourism destination. The $10                                                                                   Think again
million "Undiscover Australia" promotion
debuted in Jakarta, Indonesia, with the aim
of bridging the gap between intention to
visit and actual arrivals by "providing a more
multidimensional understanding of Australia's
high-quality experiences beyond the expected
tourism icons".
   Tourism Australia managing director
John O'Sullivan said the region's proximity,                                                                      Port Lincoln,
                                                                                                                                SA
                                                                                                                                                   UnDiscover
                                                                                                                                                    Australia
emerging middle class, improving aviation
capacity and increasingly competitive air
fares presented enormous opportunities for
Australian tourism. "One of the challenges       the aim of showing there is "much more           by an "airline marketplace" which brings
we constantly face is that people from this      to Australia than the typical stereotypes of     together multiple airlines and online
region feel they know everything about us,"      koalas, kangaroos, the outback and well-         travel agents to offer competitive airfares,
he said. "This campaign will shine a spotlight   known icons".                                    particularly highlighting the proximity of some
on some of our undiscovered and hidden              By showing a different side of the country,   Australian destinations to Asia which makes
holiday gems," O'Sullivan added.                 Tourism Australia believes it will give high-    it an ideal weekend getaway. Initially slated
   Different creative elements have been         value travellers in the region compelling new    for a four month run, Undiscover Australia
developed for the major markets of India,        reasons to visit.                                has potential to be extended to additional
Indonesia, Malaysia and Singapore, with             The campaign is also being supported          markets in the future.

 WIN A TRIP TO

MEET
SOUTH
AFRICA
6 SPOTS UP FOR GRABS

VISIT SASPECIALIST.SOUTHAFRICA.NET T&C apply.
Issues & trends

     Clean sweep for Aust Cruise Association
     The huge pipeline of newbuild cruise ships
     under construction means it is essential that
     cruise lines, destinations, ports and ground
     operators work together to deliver quality
     experiences and itineraries, according to
     Carnival Australia president Sture Myrmell.
     Myrmell, who is also the chairman of Cruise
     Lines International Association Australasia,
     was one of the keynote speakers at last
     month's Australian Cruise Association
     (ACA) conference in Broome, Western
     Australia, with his presence a clear
     reflection of the conference theme of
     "Forging stronger relationships".
        Myrmell said the partnership between ACA
     was going from strength to strength, with a
     combined 2018 economic impact report to
     be released this month along with a joint
     sustainability report which will showcase how
     the cruise sector is working on a range of       Pictured lit up by a Broome Cable Beach sunset are WA Tourism Minister Paul Papalia, ACA CEO Jill Abel, Carnival
                                                      Australia president Sture Myrmell, and Royal Caribbean Cruise Lines vice president Australasia Susan Bonner.
     environmental fronts. He also highlighted the
     huge opportunity still available for cruise in
     Australia. Despite the local market having a     Bonner, also spoke at the ACA conference,                 a second berth sooner than we thought".
     world-leading penetration of 5.7%, "that still   urging attendees to prepare for the arrival                  The conference wrapped up with a
     means more than 94% of Australians have          of ever-larger cruise ships. She noted the                fascinating breakfast presentation from
     not cruised," he said.                           strong competition from other ports across                the wardens of the nearby Broome Bird
        The Carnival president also dismissed         the globe for cruise ship deployments, with               Sanctuary, followed by the ACA annual
     concerns about worldwide cruising growth         several Asian destinations already able to                general meeting where a new management
     plateauing, noting that with an annual           welcome Oasis-class vessels. Bonner urged                 committee was voted in. Officebearers include
     global total of about 27 million passengers      the industry to work collaboratively to come              chairman Grant Gilfillan from Ports NSW, ACA
     the entire sector is still smaller than many     up with solutions to manage the potential                 CEO Jill Abel, Thor Elliott of Fremantle Ports,
     key tourism destinations such as Paris,          influx of large numbers of cruise guests and              Anne McVilly of Port Arthur Historic Site, Jay
     Venice, New York and Orlando. The pace of        still maintain passenger satisfaction.                    McKenzie from Bob Wood Cruise Group,
     construction of new ships means that "at full       The ACA conference included a                          Christine Cole of Tourism WA, Martin Bidgood
     capacity we can only grow globally at 3-5% –     presentation from Port of Brisbane ceo Peter              from Intercruises and Tourism NT's Scott
     that is measured, steady growth," Myrmell        Keyte, who confirmed that bookings for the                Lovett. During the event ACA CEO Jill Abel
     said. He noted that Australians are a "nation    2020/21 season had opened amid strong                     paid tribute to the late Tony Clementson who
     of sea-huggers" with cruise continuing           demand from a variety of cruise lines. The                had represented the NT on the committee,
     to afford a great option for domestic            new facility, which has been underwritten                 and who died suddenly in late August.
     holidaymakers, while inbound cruise tourism      through a long-term partnership with Carnival                The 2019 Australian Cruise Association
     is also seen as a huge opportunity.              Corporation, is scheduled to open in the                  conference will take place in early September
        Royal Caribbean Cruise Lines' recently        second quarter of 2020, with Keyte saying                 next year in Geelong, one of Victoria's
     appointed vice president Australasia, Susan      interest so far indicates "we're going to need            emerging cruise destinations.

Hit the Road with
DriveAway!
Nothing beats a self-drive holiday
with a car or motorhome hire
booked with DriveAway.

Call 1300 363 500
or visit driveaway.com.au
Trafalgar team photo featuring Sally Sylvester, Trafalgar national sales manager; Dee Morocco, Trafalgar chief marketing officer; Gavin Tollman, Trafalgar CEO; Matt
Cameron-Smith, Trafalgar Australasia managing director; and Cassie Zuell, Trafalgar head of marketing.

Trafalgar debuts domestic program
Trafalgar global CEO Gavin Tollman has unveiled a                 in ways never previously imagined. Trafalgar-
new program of tours in Australia and New Zealand,                branded coaches on local roads will feature the
with the expansion meaning the Travel Corporation                 brand's rainbow colouring, and the programs
brand now features programs in all seven continents.              feature signature Trafalgar touches such as
   Developed in conjunction with sister brand AAT                 'Hidden Gems' and 'Be My Guest Experiences'.
Kings, the 2019 Trafalgar Australasia brochure                       Matthew Cameron-Smith, the company's
comprises 12 trips in Australia ranging from five to              Australian managing director, told travelBulletin
15 days, as well as four local "mini stays". The New              the huge contingent of Trafalgar past
Zealand range includes five options taking in the North           passengers was a prime market for the new
and South islands, with Tollman saying the program                program, which will allow them to have the
will allow Aussies and Kiwis to "see your home and                convenience of a Trafalgar guided holiday
neighbouring regions in a whole new light".                       close to home. "It costs twelve times as
   Trafalgar's brand direction for 2019 focuses on                much to acquire a new customer. We have
"The Good Life," inviting passengers to make "real                been so successful over the past couple
connections" with their destinations; have hassle-free            of years, and some of that has included a
holidays with "real ease"; and experience "real joy" as           huge growth in repeat business. It's an easy
they take in people and places in their own backyard              sell," he said.
Issues & trends

     Cosmos LITE has                                                                         TTF view
                                                                                              Margy Osmond, CEO,

     a-la-carte                                                                               Tourism & Transport Forum Australia

 Newly appointed Globus Family of Brands managing
                                                                       building cruise tourism
 director for Australasia, Gai Tyrrell, last month unveiled a          Cruise season was kicked off a few weeks ago with Princess
 new Cosmos Lite touring option, combining the essential               Cruises' Majestic Princess docking in Sydney Harbour, bringing
 features of Cosmos trips with a personalised approach to              more than 3000 passengers to the city.
 daily itineraries. To roll out in 2019, Cosmos Lite initially            The cruise industry is growing rapidly and new figures show
 features ten journeys combining major cities with lesser-             Australia's cruise passenger numbers hit record numbers in 2017
 known, undiscovered destinations across Europe.                       with 1.34 million people enjoying an ocean cruise.
    Tyrrell said Cosmos Lite trips include city-to-city                   Cruise tourism is a critical part of the Australian tourism
 transportation in motor coaches with complimentary wi-fi,             offering – we need to support and nurture it. This is an industry
 as well as accommodation in comfortable hotels with daily             that already pours billions of dollars into the Australian
 breakfasts. A professional tour director is available to help         economy every year bringing visitors from all over the world
 curate the best sightseeing, dining and entertainment                                                     to taste the wonders of

                                                                                    "
 options, along with a range of MyCosmos optional                                                          Australia. Passengers on
 excursions which are available for purchase as desired.                                                   average are spending $527 a
    "Cosmos Lite gives travellers an innovative and                      Passengers on                     day in a port before or after
 independent touring option, with a new way to see, explore              average are                       a cruise.
 and experience the world around them," Tyrrell said. The                                                     We need certainty of port
 program "takes care of getting travellers to each destination           spending $527 a                   options and we need the new
 and coordinating accommodation, but what they fill their                day in a port before facilities to cope with the high
 days with – and the activities they plan – are completely up
                                                                         or after a cruise                 demand during the summer peak.

                                                                                    "
 to them".                                                                                                    Recently it was announced that
    A new CosmosGo app is also available, offering a                                                       Botany Bay will most likely be
 range of entertainment, dining, sightseeing and shopping                                                  the option for a new cruise ship
 suggestions. Tyrrell said Cosmos Lite holidays give                   terminal in New South Wales. While most agree that the iconic
 autonomy back to the traveller to fill their days according           Sydney Harbour is the money shot, if Port Botany is an option,
 to their specific interests, passions and budget, "without            let's get on with it!
 having to stress about the itinerary fundamentals."                      Rightly, the industry is very keen to see how the business
                                                                       case stacks up and the real feasibility of Port Botany, for both
                                                                       government and the tourism sector. The ingredients of this
                                                                       quintessential Sydney experience should not be taken lightly.
                                                                          Failure to find the right solution also has ramifications for our
                                                                       near Pacific neighbours who will also miss out on cruise traffic if
     Facebook takes flight                                             Sydney loses its lustre as a cruise hub.
                                                                          Thinking nationally, for many cruise companies the vital
                                                                       destination in Australia is Sydney – if they cannot get the access
                                                                       they need in Sydney they will not come and therefore will not visit
                                                                       a wealth of other Australian regional destinations.
                                                                          Fixing Sydney, the national gateway, is a 'must' if we are going to
                                                                       have a slice of the global cruising 'pie' and see those benefits flow
                                                                       through to the wider Australian economy. We have to get it right.
 Social media giant Facebook continues to wring the most
 out of the travel value chain, with an initiative allowing airlines
 to target prospective travellers even before they search a
 particular booking website or app. The new "Flight Ads"
 solution tracks Facebook user intentions, detecting any plans
 to take a trip and allowing relevant advertisements to be
 served to them, even before they decide on a final destination.
    Facebook Australasia's head of travel, Paul Nahoun, said it
 was important for travel advertisers to reach the right people
 with the right message, personalised depending on where
 they are in their decision journey. He said testing of the
 platform by Air France in the USA had boosted search traffic to
 the carrier's website, and lowered the cost per search by 66%.

12    travelBulletin OCTOBER 2018
Global push for virtual cards
The World Travel Agents Associations Alliance (WTAAA)
has urged airlines to look beyond "blanket payment

                                                                  "
policies" and consider allowing the use of new, lower-
cost virtual credit card options for settlements with
travel agents. A statement issued by WTAAA chair Otto
de Vries from the Association of South African Travel        The result is
Agents suggests a "more holistic view must be taken...       that airlines
instead of simply saying 'no' to card payments because
of the perceptions around cost".
                                                             and other
   De Vries noted that IATA's NewGen ISS and                 parts of the
Transparency in Payments initiatives (travelBulletin         travel value
July 2018) aim to address the changing payment
environment and reduce risk – but the "one dimensional
                                                             chain are
approach" has only focused on a single virtual card type     missing out on
as being representative of all virtual cards. "Rather than   the benefits
encouraging commercial discussions, this has inhibited
them. The result is that airlines and other parts of the
                                                             that other low
travel value chain are missing out on the benefits that      cost virtual
other lower cost virtual cards offer," he said.              cards offer      same goes for travel agents... they no longer have to take

                                                                  "
   The WTAAA chair noted that currently billions of                           on the risk of forward-dated travel, thanks to chargeback
dollars are settled between travel agents and other                           protection they can draw on should an airline fail".
travel suppliers using systems that offer all of the                             "If the airline industry is truly behind a new generation
risk-mitigation aspects desired by NewGen ISS but in a                        of payments, cards need to be directly in the conversation
"modern way". De Vries said the use of virtual cards by                       and simplicity needs to prevail, rather than further heavy-
travel agents mean airlines are guaranteed to receive                         handed costly compliance that serves no real purpose,"
100% of their funds within a matter of days. "And the                         De Vries concluded.
Cover

The
      million dollar
        The recent corporate reporting season for
        publicly listed companies has seen some
        record results, with many businesses in
        the travel and tourism sector rewarding
        shareholders with strong performances,
        dividends and share price increases. But how
        have the leaders of these organisations fared
        this year when it comes to their own personal
        remuneration? Bruce Piper delved into the
        data to work out who the travel and tourism
        industry's top earners were in 2017/18.

           The 2018 Million Dollar Club

           1. Graham Turner          Flight Centre CEO                         $24,891,709

           2. Alan Joyce             Qantas CEO                                $11,475,335

           3. Jamie Pherous          Corporate Travel Management CEO           $8,109,756

           4. Chris Luxon            Air New Zealand CEO (NZ$)                 $4,963,118

           5. Andrew Burnes          Helloworld CEO                            $4,494,618

           6. Cinzia Burnes          Helloworld executive director             $4,455,672

           7. Gareth Evans           Jetstar Group CEO                         $4,072,319

           8. John Borghetti         Virgin Australia CEO                      $4,015,700

           9. Tino La Spina          Qantas CFO                                $3,537,292

           10. Andrew David          Qantas CEO domestic                       $3,536,959

           11. Lim Kim Hai           Regional Express Executive Director       $3,465,540

           12. Lesley Grant          Qantas CEO Loyalty (to 31 Oct '17)        $3,268,302

           13. Melanie Waters-Ryan   Flight Centre COO                         $3,084,520

           14. Chris Galanty         Flight Centre EGM Europe & South Africa   $3,073,203
           15. John Guscic           Webjet managing director                  $2,998,537

14   travelBulletin OCTOBER 2018
club

16. Luke Trouchet         Apollo Tourism and Leisure ceo	            $2,955,992

17. Karl Trouchet         Apollo Tourism and Leisure cfo             $2,812,131
18. Unnamed Air NZ exec   ?Jodie King (chief people officer)         $2,810,000

19. Dean Smith            Flight Centre EGM The Americas             $2,680,432

20. Olivia Wirth          Qantas CEO Loyalty (from 12 Feb '18)       $2,544,874
                                                                                  NOTE
21. Unnamed Air NZ exec   ?Cam Wallace (chief commercial officer)    $1,990,000
22. Unnamed Air NZ exec   ?Bruce Parton (chief operations officer)   $1,810,000   To put the salaries of
                                                                                  the top execs into real
23. Adam Campbell         Flight Centre CFO                          $1,784,751   terms, this chart shows
24. Jane Hastings         Event Hospitality ceo                      $1,682,959   how many private jets
                                                                                  each one could buy with
25. Unnamed Air NZ exec   ?David Morgan (chief flight ops officer)   $1,630,000
                                                                                  their 2017/18 earnings.
26. Laura Ruffles         Corporate Travel Management COO            $1,585,988   The cheapest private
27. Alison Webster        Qantas CEO Int'l (from 01 Nov '17)         $1,552,835   jet costs just under $3
                                                                                  million Australian dollars
28. Robert Sharp          Virgin Australia Group Executive           $1,437,393   (called the Cirrus Vision
29. Matthew Duff          Event Hospitality commercial director      $1,111,599   Jet), and can carry five
                                                                                  adults non-stop between
30. Gregory Dean          Event Hospitality finance director         $1,006,051
                                                                                  New York and Dallas.

                                                                                              travelBulletin October 2018   15
Cover

F
           ancy a new Lamborghini, Tesla or              tourism companies have their packages                came in 13th on the Million Dollar Club
           even a Bugatti supercar? How about            weighted towards driving performance in              list with a total package of just over $3
           a private jet? Such aspirations are           terms of improving shareholder returns,              million – just ahead of FCTG executive gm
           beyond the wildest dreams of many             and so it's only right that if they achieve          Europe Chris Galanty and Dean Smith, who
           of us, but for the top earners in             or exceed targets they are rewarded for              heads up the Americas for Flight Centre,
the Australian travel and aviation sector they           doing so. 2017/18 produced some bumper               who earnt $2.6 million. As well as good
are easily achievable realities. Based on the            outcomes which were reflected in short               base salaries and bonuses, most of the
now publicly released remuneration reports               and long-term incentive payouts – but as             Flight Centre top earners also reap rewards
which every public company must include in               in previous years, the executives who also           from the company's Business Ownership
its reporting, it has been a pretty good year            happen to be major shareholders are the              Scheme (BOS) where they hold convertible
all round, and senior executives have reaped             ones who are most likely to be out shopping          notes reflecting the performance of particular
the benefits both in terms of their base                 for a new Gulfstream.                                business units. There's also a further bonus
salaries and bonuses, not to mention those                                                                    scheme to incentivise them to stick around,
all-important dividends.
                                                         Travel agent top

                                                                                                                                "
   Every company on the Australian
Stock Exchange must include a formal                     earners
Remuneration Report in its annual report to              Flight Centre has had a cracker of a year.
shareholders. The document is required to                Although the company's share price has                  ...the executives who
detail payments to the company's directors               recently dipped from record levels, the                 also happen to be
as well as to designated "key management                 powerhouse surpassed just about every
                                                                                                                 major shareholders are
personnel" and include everything from base              target in 2017/18, achieving profitability
salary to bonuses, to share based incentives             in all regions, an 8.5% increase in Total               the ones who are most
and even superannuation and travel fringe                Transaction Value to almost $22 billion and a           likely to be shopping
benefits. Some fairly strong glasses are                 14.5% increase in net profit after tax to $264
                                                                                                                 for a new Gulfstream...

                                                                                                                                "
required to comb through the fine print, but             million. With results like that it's no wonder
the effort is worth it, with the reports making          that cEo Graham Turner once again came in
for fascinating reading. The information                 at the top of this year's travelBulletin Million
generally details how salary packages are                Dollar Club. Including bonuses his salary
calculated, and gives an insight into how the            package was a somewhat modest (if you                with extra BOS payments based on their
chiefs are incentivised to perform. There are            can call it that) $1.43 million – but the hefty      length of service.
a few juicy nuggets in some cases too, such              $1.54 per share dividend payout saw his                 At Helloworld Travel it's a similar story,
as details of sign-on bonuses, redundancy                total income soar to almost $25 million, an          although not quite on the same scale. The
payouts and extra payments for relocation.               increase of about 15% on the prior year.             top earners are ceo Andrew Burnes and
   Most of the designated "key management                   Other Flight Centre executives did well too.      executive director Cinzia Burnes, who are
personnel" in Australia's listed travel and              Chief operating officer Melanie Waters-Ryan          also the company's largest shareholders.

  Travel Agent top earners (top 15)
  Name                  Company                                   Base salary   Other payments Share incentives Total salary    Dividends     Total income
  Graham Turner         Flight Centre managing director           $654,951       $762,615 		     $0 		           $1,417,566     $23,474,143    $24,891,709
  Jamie Pherous         Corporate Travel Management MD            $460,319       $274,837		      $0		            $735,156       $7,374,600     $8,109,756
  Andrew Burnes         Helloworld ceo		                          $480,000       $28,620		       $0		            $508,620       $3,985,998     $4,494,618
  Cinzia Burnes         Helloworld executive director             $480,000       $28,620		       $0		            $508,620       $3,947,052     $4,455,672
  Melanie Waters-Ryan   Flight Centre chief operating officer     $674,957       $595,719		      $1,735,727      $3,006,403     $78,117        $3,084,520
  Chris Galanty         Flight Centre EGM Europe & Sth Africa     $547,057       $252,275		      $2,270,788      $3,070,120     $3,083         $3,073,203
  John Guscic           Webjet managing director                  $850,000       $590,938		      $785,789		      $2,226,727     $771,810       $2,998,537
  Dean Smith            Flight Centre EGM The Americas            $812,501       $541,668		      $1,322,114      $2,676,283     $4,149         $2,680,432
  Adam Campbell         Flight Centre CFO 		                      $840,821       $626,431		      $314,983		      $1,782,235     $2,516         $1,784,751
  Laura Ruffles         Corporate Travel Mgt COO                  $588,219       $955,244		      $0		            $1,543,463     $42,525        $1,585,988
  Chris Thelen          Corporate Travel Mgt CEO Nth America      $579,524       $222,776		      $0		            $802,300       $70,956        $873,256
  Steve Fleming         Corporate Travel Mgt CFO                  $486,417       $353,082		      $0		            $839,499       $9,047         $848,546
  Larry Lo              Corporate Travel Mgt CEO Asia             $501,051       $312,268		      $0		            $813,319       $33,996        $847,315
  Shelly Beasley        Webjet group COO		                        $495,287       $216,077		      $49,267		       $760,631       $33,202        $793,833
  Michael Burnett       Helloworld CFO		                          $450,000       $20,757		       $128,333		      $599,090       $90,000        $689,090

16    travelBulletin OCTOBER 2018