INDUCTION BOOKLET AUCKLAND GIRLS' GRAMMAR SCHOOL - PER ANGUSTA AD AUGUSTA - Auckland Girls Grammar School
Page content transcription
If your browser does not render page correctly, please read the page content below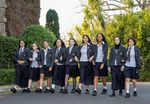 VISION
That Auckland Girls' Grammar is the school of choice
for providing an excellent education that nurtures and values
the unique contribution of women as global citizens and leaders
of community, industry, enterprise and creativity.

Educated at Auckland Girls' Grammar School, Equipped for the World

MISSION
Auckland Girls' Grammar is committed to providing
an innovative education which nurtures intelligence and lifelong
learning, encourages achievement, creativity and confidence
and fosters a co-operative spirit that contributes to ensuring
each girl's potential is maximised and realised.

                                           1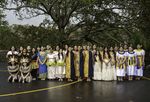 2021 Start Dates for Students
Monday 1 February      Auckland Anniversary Day

Tuesday 2 February     All new students Year 9, 10, 11, 12, 13,   9am-2pm
                       Kahurangi

                       Powhiri in DWC at 9:15 am

                       School hours                               9am-2pm

Wednesday 3 February   Year 9                                     9am – 2pm

                       Year 10 (Day 1) Welcome                    9am – 2pm

Thursday 4 February    Whole School – All year levels             8:50 – 3:20pm
                                      Normal time

                                        2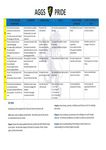 TIMETABLE 2021
                                Monday                         Tuesday                    Wednesday                    Thursday                        Friday

    8.45
    8.50         8.50 - 9.50                    8.50 - 9.50                     8.50 - 9.50              8.50 - 9.50                    8.50 - 9.50
    8.55
    9.00
    9.05
    9.10
                                   F                               B                            C                          D                              E

        P1
                                                                                                                                                                       P1

    9.15
    9.20
    9.25
    9.30
    9.35
    9.40
    9.45
    9.50
    9.55
    10.00        9.55 - 10.55                   9.55 - 10.55                    9.55 - 10.55             9.55 - 10.55                   9.55 - 10.55
    10.05
    10.1                           A                               C                            D                          E                              F
    10.15

        P2
                                                                                                                                                                       P2

    10.20
    10.25
    10.30
    10.35
    10.40

3
    10.45
    10.50
    10.55
    11.00        10.55 - 11.20     RECESS       10.55 - 11.20      RECESS       10.55 - 11.20   RECESS   10.55 - 11.20     RECESS       10.55 - 11.20     RECESS
    11.05

        RECESS
                                                                                                                                                                       RECESS

    11.10
    11.15
    11.20
    11.25        11.25 - 12.15                  11.25 - 12.15                   11.25 - 12.25            11.25 - 12.15                  11.25 - 12.15
    11.30
    11.35
    11.40                          E                               A                            B                          C                              D

        P3
                                                                                                                                                                       P3

    11.45
    11.50
    11.55
    12.00
    12.05
    12.10
    12.15
    12.20        12.20 - 12.50     Tutor Time   12.20 - 12.50      Tutor Time                            12.20 - 12.50     Tutor Time   12.20 - 12.50     Tutor Time
    12.25                                                                       12.25 - 1.05    LUNCH

        TT
                                                                                                                                                                       TT

    12.30
    12.35
    12.40
    12.45
    12.50
    12.55        12.50 - 1.30      LUNCH        12.50 - 1.30       LUNCH                                 12.50 - 1.30      LUNCH        12.50 - 1.30      LUNCH
    1.00
    1.05
    1.10                                                                        1.10 - 2.10

        LUNCH
                                                                                                                                                                       LUNCH

    1.15
    1.20
    1.25
    1.30
                                                                                                A
    1.35
    1.40         1.35 - 2.25                    1.35 - 2.25                                              1.35 - 2.25                    1.35 - 2.25
    1.45
    1.50                           D                               F                                                       B                              C

        P4
                                                                                                                                                                       P4

    1.55
    2.00
    2.05
    2.10
    2.15
    2.20
    2.25
    2.30         2.30 - 3.20                    2.30 - 3.20                                              2.30 - 3.20                    2.30 - 3.20
    2.35
    2.40
    2.45                           B                               E                                                       F                              A

        P5
                                                                                                                                                                       P5

    2.50
    2.55
    3.00
    3.05
    3.10
    3.15
    3.20
    3.25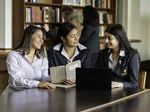 UNIFORM REGULATIONS
The school requires students to wear the correct uniform at all times, including while travelling to and from school and
attending any school commitments on or off school campus e.g. sports tours, cultural and educational excursions.
The uniform is only available at the school uniform shop.

FOOTWEAR (summer & winter options)
Black leather Roman sandals (no socks with sandal) or black leather lace-up regulation school shoes worn with plain
white ankle socks. No sports shoes of any description. (This includes shoes with Logo/labels or any other similar type
of footwear). Boots, track or soft shoes or suede/patent shoes are not permitted.

JEWELLERY/HAIR/MAKEUP
You are not permitted to wear make-up, nail varnish or jewellery, apart from a watch.
No body piercing other than one plain gold or silver stud or small slim sleeper in each ear

CULTURAL OR RELIGIOUS VALUES
If you have particular cultural or religious values that require a modification to our uniform, please discuss these with a
member of the Senior Leadership Team.

         Year 9              Year 10              Year 11             Year 12              Year 13
 2020    New/Compulsory          Old/New              Old/New         New/Compulsory         Current/New
 2021    New/Compulsory      New/Compulsory           Old/New         New/Compulsory       New/Compulsory
 2022    New/Compulsory      New/Compulsory       New/Compulsory      New/Compulsory       New/Compulsory

Year 9
Compulsory uniform – all season
  - Blazer Blouse (short or long sleeve), Skirt (knee length)
  - AGGS PE Top
  - AGGS PE Shorts (optional)
Year 10
  - Old Uniform can be worn
  - OR
  - New Uniform (same as year 9)
Year 11
  - Old Uniform can be worn – Skirt – (short or long)
  - OR
  - New Uniform (same as year 9) – Skirt, (short or long)
Year 12 – New Uniform
Compulsory New Uniform – all seasons
  - Blazer (old style can be worn)
  - Senior Blouse (short and long sleeve)
  - Skirt, (short or long)
  - Tie
Year 13 – New Uniform
Compulsory New Uniform all seasons
  - Senior Blouse (short or long sleeve),
  - Skirt (short or long)
  - Tie
  - Blazer (students do not have to purchase for their last year – 2020 only)
Years 9 – 13
Optional extras available are:
  - Jersey
  - Jacket (softshell)
  - Scarf
                                                           5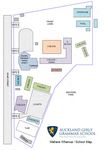 Years 9-11 Updated Uniform Guide 2021

                               Navy Stripe Blouse                           Navy Stripe Blouse
                               (Short sleeve with                            (Long sleeve with
                               School Monogram)                             School Monogram)
                                     $49.50                                        $55.00

                                                                             Jersey Navy/Gold
                                                                                   Stripe

                                                                                   $90.00

                                                                                  Optional

       Skirt Navy Short       Skirt Navy Long
            $58.00            Optional Year 11
                                    $98.00

                                                                             Softshell Jacket
                                Compulsory Year 9                                  Navy
                                    Blazer
                                                                                   $99.00
                                Navy/Gold Stripe
                                                                                 Optional
                                     $150.00

School Uniform Sock (White)                      PE Tops                   PE Shorts
        $13.00 (pack of 3)                       $32.00                      $36.50

                                                    6
                                        SCARF –$30.00 Optional All Years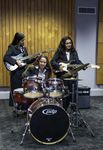 UNIFORM GROUP - Auckland Girls' Grammar School
Uniform Price List
All products are available from the Onsite Campus Uniform Shop run by UNIFORM GROUP PH: 09-238-3542
Purchase uniform from the school shop or online at: http://aggs.uniformgroup.co.nz or the link through the school website

   STUDENT NAME:                                                                                               YR LEVEL:

   MOB PH:                                                     HOME/WORK PH:                                        DATE:

   EMAIL:
                                                         AUCKLAND GIRLS' GRAMMAR SCHOOL UNIFORM
 WORN BY        COMPULSORY                             STYLE                        SIZES AVAILABLE          SIZE        QUANTITY      RETAIL PRICE        TOTAL $

                                   For 2019 compulsory for Yr 9 & 12

    ALL              ✔                                                                   4 - 26                                        $      150.00
                                   Blazer - Navy/Gold Stripe
                                   (Old Style Blazer can be worn for Yr13)

  Yr 9 - 11   Compulsory either    Blouse S/S - Navy Stripe                                                                            $       49.50
                                                                                         4 - 26
                 S/S or L/S
  Yr 9 - 11                        Blouse L/S - Navy Stripe                                                                            $       55.00

  Yr 12-13    Compulsory either    Blouse S/S - Navy/Gold Stripe                                                                       $       49.50
                                                                                         4 - 26
                 S/S or L/S
  Yr 12-13                         Blouse L/S - Navy/Gold Stripe                                                                       $       55.00

  Yr 12-13           ✔             Tie - Yr 12/13                                       One size                                       $       26.00

                Compulsory for
    ALL                            Skirt - Short Navy ( Knee Length)                     4 - 26                                        $       58.00
                   Yr 9-10
                Longer length
  Yr 11-13                         Skirt - Long Navy                                     4 - 26                                        $       98.00
                   option

    ALL                            Jersey - Navy/Gold stripe                            3S - 5XL                                       $       90.00

    ALL                            Softshell Jacket - Navy                               4 - 26                                        $       99.00

    ALL                            Scarf - Navy/Gold                                    One size                                       $       30.00

                                                                                      Y8, Y10, Y12,
    ALL              ✔             PE Top - Breathable                                                                                 $       32.00
                                                                                  2S, S, M, L…4XL, 5XL
                                                                                      Y8, Y10, Y12,
    ALL                            PE Short - Sport                                                                                    $       36.50
                                                                                  2S, S, M, L…4XL, 5XL
                                                                                      Y8, Y10, Y12,
    ALL                            PE Package Deal - Top & Short                                                                       $       64.00
                                                                                  2S, S, M, L…4XL, 5XL

    ALL                            Socks - White crew style (Pkt 5)                    4+, 7+, 9+                                      $       20.00

                                                                   (*All prices include GST) TOTAL QUANTITY OF ITEMS                    TOTAL COST
                                                                               SIZES
                   Should you require sizes outside of those stated on this form (called Non- Standard) please enquire at the school shop.
      Please note: Non- Standard sizes incur additional costs. Delivery times: Allow up to 6 - 8 weeks subject to peak factory times, fabric & trims being
                                                                           in place.

                                                                       PAYMENT INFORMATION

              Payee Name:         UNIFORM GROUP - AUCKLAND GIRLS UNIFORM SHOP                                               A deposit of 20% is required

          Payee Account Number:     12 -3252 - 0053823 - 22                                                                 Regular payments required.
  ONLINE
          Particulars:     Student Full Name                                                                        Pre-order & Layby available at Uniform Shop
 PAYMENTS
          Code: eg Yr12    Student ID Number                                                                                Online payments accepted.

              Reference: eg       Your Order Number                                                                   Pickup order from shop when fully paid.

   WINZ       WINZ Quote code:       Please quote this code CUR001613848- UNIFORM GROUP AUCKLAND GIRLS GRAMMAR when obtaining funds

          PH 18.11.2019                                                                                                   Price effective from Sept 2018
                                                                                   7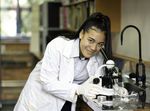 GETTING TO SCHOOL_______________________________
As an Inner City School Auckland Girls' Grammar School is well serviced by public buses from all parts of Auckland.
Students who catch buses, which do not run along K'Road get off at Symonds Street and walk to school
(approximately 12 minutes). There is also a connecting bus (number 106) from the Downtown Railway Station to the
School.

AUCKLAND TRANSPORT BUSES

BUS No. 106 FROM BRITOMART RAILWAY STATION
The 106 bus leaves from the corner lower Queen Street & Customs Street West, outside the ANZ Bank. Bus stop
number is 7015. The 106 bus leaves at 8.05; 8.20 and 8.35 a.m. in the mornings and stops in Howe Street. This is the
link to the time table https://at.govt.nz/media/1977192/cn07_pt-chevalier_july-2018-web.pdf .

C I T Y L I N K B U S ( Britomart - Queen St - K-Rd - Return)
The City LINK buses are bright red and the bus arrives every 7 to 8 minutes at the bus stop on 145 Karangahape Road,
outside One Stop Convenience Store (close to where K Road and Queen Street intersect). One Stop Convenience Store
is also the closest AT HOP card retailer to AGGS, where you can buy a card and top them up.
City LINK charge 50 cents for students if it is their second journey that morning on either bus or train, and students can
also use their AT Hop Card.

AT (Auckland Transport) HOP Card
AT HOP is a public transport smart card that is a re-useable prepaid card that automatically gives you at least 10%
discount on full fares. The card can be used on Auckland Transport buses and trains. We recommend that students
register their HOP Cards to protect the balance if their card is lost or stolen and to qualify for student concessions. To
register and protect your HOP Card,
https://at.govt.nz/bus-train-ferry/at-hop-card/card-concessions-discount-fares/child-student-discount/school-
students-16-to-19-years-old/

Ring 09 366 4467 for Public Transport and 366 6400 for AT HOP
A reminder that all students must have a current bus ticket to ride the Coachways Ltd school buses.
NO TICKET, NO RIDE OR GET A FRIEND TO CLICK YOU ON.

Coachways School Bus
Ticket prices are $90 for a 20-ride ticket or $45 for a 10 ride ticket for travel from any stop before the Dominion Road
shops at the corner of Mt Albert and Dominion Road.

Students who get on at the Dominion Road Shops (cnr Mt Albert & Dominion Road) pay $55 for a 20 ride ticket
Tickets can be purchased from the:
    • Auckland Girls' Grammar School Shop
    • Coachways Office (31B Atkinson Avenue )
          IMPORTANT NOTE: Tickets purchased from Coachways must be by appointment (276 4130) – their office isn't
         always manned so please ring first to avoid a wasted trip. PLEASE NOTE NO EFTPOS AT THE OFFICE PLEASE
         BRING CASH
Via internet banking:
         a. Payment to be made into: A/C number -                 12 3615 0029612 52
                                          A/C name -              Coachways Limited
                                          Bank -                  ASB
         b. Please enter your school bus run number in the "Particulars" box.
         c. Please enter your daughter's first name into the "Code" box.
         d. Please enter your daughter's surname into the "Reference" box.
         When your payment shows up in our account, the ticket will be given to the bus driver on your nominated bus
         run for your daughter to collect.
IMPORTANT NOTE: Please allow time for your payment to show up in our account. Tickets will not be issued until
payment has been received.

                                                            8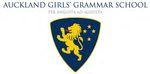 School Bus Route
 Coachways New Zealand (private run charter) offer a safe and reliable daily service using a 73 seater bendy-bus.
 Students can purchase 20 or 10 click on ride tickets. (See overleaf for details about purchasing tickets). The bus will
 stop at all bus stops along the routes below.
 Hop cards cannot be used on the Coachways bus service.

        Inbound                                                          Outbound
 7.10   Manukau Train Station, Davies Avenue                      3.30   Depart Howe Street
        (Bus Stop #2179 Outside Front Doors)
        Left into Ronwood Avenue                                         Right onto Karangahape Road
        Right onto Lambie Drive onto Caruth Road                         Left onto Newton Road
        Left onto St George Street (Old Papatoetoe)                      Right onto Piwakawaka
        Left into Wylie Road                                             Left onto Ian Mckinnon Drive onto Dominion Road
        Right into Pah Road                                              Left onto South Western Motorway at Dominion
                                                                         Road On Ramp Southbound,
                                                                         Exit at Mahunga Drive/Magere Bridge Off Ramp
        Right into Ferndown onto Claude Road                             Left onto Walmsley Road
        Right into Portage Road                                          Right onto Robertson Road
        Left into Buckland Road onto Bader Drive                         Left onto Buckland Road
 7.35   Mangere Town Centre – U-turn at Roundabout and                   Right onto Portage Road
        head back down to Bader Drive
        Left into Robertson Road                                         Left onto Claude Ave onto Ferndown Avenue
        Left into Walmsley Road                                          Left onto Pah Road
        Right into Mahunga Drive                                         Left onto Wylie Road
        Right into South Western Motorway Northbound,                    Right onto St George Street (Old Papatoetoe)
        Exit Dominion Road Off ramp
        Right onto Dominion Road                                         Left onto Kolmar Road
 7.50   Mt Roskill Shops, Valley Road Bus stop                           Left onto Great South Road
        ($55 Ticket useable to and from here) onto Ian
        McKinnon Drive
        Left into Upper Queen Street                                     Right onto East Tamaki
        Left into Canada Street, onto East Street                        Right onto Preston Road
        Left into Karangahape Road                                       Right onto Reagan Road
 8.15   Right into Howe Street – Auckland Girls' Grammar                 Left onto Great South Road
        School
                                                                         Right onto Ronwood Avenue
        PLEASE NOTE: SCHOOL BUS LEAVES @ 2.20PM ON                       Left onto Davies Avenue
        WEDNESDAYS                                                       Manukau Train Station (Bus Stop #2127)

Coachways School bus services can now be viewed VIA their new mobile
'Tracker App'. This allows students and parents to see where the bus is in 'real time'.

The tracker app can be accessed via the link attached below –

You can check it out here: https://app.fleetpin.co.nz/m/coachways-ltd and share this
link with parents, students, school, etc. Note that the vehicles display as 'offline' when
outside of the scheduled days/times.

A QR code allows customers to quickly access the web app from their phone. They can
then add this as an app icon to their home screen.

                                                              9
PARENT INFORMATION___________________________________
Senior Leadership Team
Principal                           Ngaire Ashmore                             nashmore@aggs.school.nz
Deputy Principal                    Maree Flannery                             mflannery@aggs.school.nz
                                                                               093074180 extn 822
Deputy Principal                    Gavin Morgan                               gmorgan@aggs.schoo.nz
                                                                               093074180 extn 845
Deputy Principal                    Helen Long                                 hlong@aggs.school.nz
                                                                               093074180 extn 848

Director of Student Services        Maggie Hames                               mhames@aggs.school.nz
                                                                               093074180 extn 854
Business Manager                    Samantha Hunia                             shunia@aggs.school.nz
                                                                               093074180 extn 835
Te Pouwhakarae o Ngā                Whaea Joey Rogers                          jrogers@aggs.school.nz
Tūmanako                                                                       093074180 extn 856

Deans
The Deans have responsibility for student welfare at each year level. The Deans with whom you will have the most contact
are:

Year 9 Dean                         Dallas Ashmore                             dashmore@aggs.school.nz
                                                                               093074180 extn 859

Ngā Tūmanako Kahurangi

Te Pouwhakarae o Ngā                Whaea Joey Rogers                          jrogers@aggs.school.nz
Tūmanako                                                                       093074180 extn 856

Tutor Teacher
•   Every student is in a Tutor Class. The Tutor Teacher is the student's most effective personal contact and will be the first
    person a student turns to for help and advice.
•   The Tutor Teacher will have regular conversations and give guidance and support to the students to help them achieve
    to their potential.
•   All Year 9 students participate in a Peer Mentor Programme where Year 12 students mentor Year 9 students. The
    senior students are an integral part of ensuring a smooth transition for your daughter into Auckland Girls' Grammar
    School
•   There is Tutor Time every day (except Wednesday) from 12.20pm-12.50pm.
    This time will be used for assemblies, either Year 9 assemblies or Junior Assemblies. These are held in the Dorothy
    Winstone Centre (DWC).

REPORTS
Progress reports are emailed home twice a term with an update on academic progress. Parents and whānau are also
invited to discuss progress at scheduled group learning conversations. You will receive information about this date closer
to the time.

KAMAR
KAMAR is our Student Management system, providing real-time access to student's information. KAMAR allows parents to
view student information, caregiver details, pastoral, attendance, finance, daily notices, calendar, results and reports
In term one you will be sent information on how to access the KAMAR parent portal.
DEVICES
We highly recommend that all students have a suitable device such as a Chrome book or Laptop to use in class. Activities in
class will often involve use of a device to keep notes, collaborate and access online resources. There are a wide range of
advantages to students bringing their own devices to use in class. Most obviously, online access allows students to connect
with an unlimited selection of resources.

Student Services
The student services team provide health and well-being support to students with health, social, emotional and
behavioural issues that could impact on a student's learning.

HEALTH CENTRE
The Health Centre offers a confidential service to students Mon - Fri 8am - 4pm.
School Number                              09 3074180 extn 849
24 Hour Mobile                             021 882 647

Nursing Staff                              Belinda Lee ( Lead Nurse)                 blee@aggs.school.nz
                                           Victoria Barnao                           vbarnao@aggs.school.nz
                                           Anne Tseng                                atseng@aggs.school.nz
Doctor                                     Dr Bethan Maegaard                        Available every Tuesday
Psychologist                               Sheryl Metheney
Physiotherapist                            Celia Frame                               cframe@aggs.school.nz
• If a student is unwell and needs to leave class to see a nurse, the teacher will fill out a green slip and send the student
    to the Health Clinic.
• The green slip will be signed by the nurse that saw the student. She will give this to her teacher on her return to class.
• If the Health Clinic is closed, the student can go to the office.
• If the student needs to go home, one of the Health Team will contact parents.

COUNSELLING AND SOCIAL WORK
The Counselling Centre aims to positively impact the well being of students by building resilience and connectedness for
learning. This includes providing confidential support and referral for a range of emotional, social or behavioural needs
(e.g. mental health, family stress, academic stress, change, loss and grief, friends and relationships, sexuality and identity,
drugs and alcohol, anger management and parenting support).
The SWIS (Social Worker in Schools) is able to work with students and their families/whānau to help protect vulnerable
students and develop plans to improve student safety, wellbeing and educational goals. By supporting families with the
educational journey while at Auckland Girls' Grammar school we are able to achieve better outcomes for students.
Students can self-refer directly at the Counselling Centre or by email. Staff and parents can refer in person, by phone or
via email. Teachers, at times, will also refer concerns directly to the Counselling Centre.
Counsellor Contact                         Leisa Munro                                 lmunro@aggs.school.nz
                                                                                       09 3074180 extn 842
SWIS                                       Aoto'a Teleaga                              ateleaga@aggs.school.nz
                                                                                       09 3074180 extn 888

LEARNING CENTRE
The focus of the Learning Centre is to provide comprehensive wrap-around learning support for all students who are
identified to be struggling with the academic pressures of College life. In doing this we are very conscious that the families
of our students are fully involved and consulted in this process. It is paramount to us that we plus - your family, student,
subject teachers and dean work together to find the best possible solution, initiatives and way forward.
Our key tasks include the following
 • Transition new students with special needs
 • Design, implement and monitor individual programmes (IEP's) for students where appropriate.
 • Providing information and support to teachers who have identified students who require our assistance
•    Liaising with outside agencies and Resource Teachers Learning and Behaviour (RTLB's) to maximise the best possible
     learning strategies and outcomes for our students
•    Organise work experience and tertiary employment advice for students with special needs and/ or learning challenges
•    Identify and organise special examination conditions (SAC's) for students who may require a reader, writer or
     separate accommodation etc.

Head of Learning Centre                    Janie Rose                                  jrose@aggs.school.nz
                                                                                       09 3074180 extn 737

i-Centre
Our i-Centre incorporates our school library, our Careers Centre, computers and a number of smaller multi-purpose rooms,
as well as a large flexible learning area.

The i-Centre is open from 7:30am to 5.00pm. This is where students can:
• Use the photocopiers (black & white and colour).
• Read, browse and borrow books and use computers.
• Study quietly
• Study with your friends.
• Get advice from the staff about apps, on-line resources and great books to read etc.

i-Centre Manager                           Bimal Chandra                               bchandra@aggs.school.nz
                                                                                       09 3074180 extn 843

Attendance
Attendance Officer                         Lilly Stowers                               absences@aggs.school.nz
                                                                                       09 3074187

Expectations
•      Students arrive at school by 8.45am.
•      Period 1 starts at 8.50am.
•      Be on-time to every lesson.
•      Attend every class.
•      If you need to leave the class to go the toilet, you need permission from your teacher.
•      Stay in class for the duration of the lesson.
•      Respect your property and the property of others.

Absence or Late Arrival
In the case of an absence or late arrival, a note of explanation, signed by parent/guardian, is required. If a student is late to
school, she must sign at the Late Machine which is located in the DWC from 8.50am to 9.30am. A late pass will be printed.
The student must have this pass to get into class.
• A text message is sent to parents if a student is late or absent from school.
• Period 1 starts at 8.50am every day. Students should be at school by 8.45am.
• For three or more consecutive days absent for medical reasons, if possible give a medical certificate to your Tutor
     Teacher or a letter from parent/caregiver explaining your absences.

Leaving School Grounds
No student is to leave the school grounds during the day without permission from one of the Deputy Principals. Students
will need a letter from a parent or caregiver to get permission from the Deputy Principal. Approved departures are
recorded at the office and students are issued with a permission-to-leave slip.
SPORTS DEPARTMENT_________________________________________
We offer a broad range of sports here at Auckland Girls' Grammar School in order to nurture the personal
development of our students. We understand the benefits of both team sports and individual sports for our
students and the lifelong physical, psychological, social and personal benefits that such participation can
bring.

The Sports Department day-to-day operations and strategic planning is overseen by our Sports Director
Junior Manapori. Other school staff assist in the coordination and strategic planning of specific Tier one
sports as listed. All Tier two & three sports will have staff members attached and will have either a volunteer
coach or a senior student coach overseeing development.

The Sports Department office is located at the Lower Gym with Mr Manapori being the first point of contact
for any sport enquiries.

       TIER ONE - Competitive            TIER TWO - Development                   TIER THREE - Emerging

      ●   Netball                            ●   Athletics                          ●   AFL
      ●   Rugby Union                        ●   Badminton                          ●   Ki O Rahi
          Rugby 7s                           ●   Basketball                         ●   Softball
          Touch Rugby                        ●   Football                           ●   Cricket
      ●   Rugby League                       ●   Hockey                             ●   Lawn Bowls
          Tag Football                       ●   Lacrosse
      ●   Volleyball                         ●   Tennis
      ●   Waka Ama

FAQs
How do I sign up for sport at AGGS?
Trials will be advertised to students through tutor group notices, flyers and on the AGGS SPORT facebook page.
Are there sports fees?
All codes will have a season fee and/or tournament fee attached. Fees should be paid in full prior to the
start of season. If your daughter is a multi-code, multi-season player, it is advisable to make regular
payments into your daughters school account. Please see the Sports Director for more details.
What is the Sports Committee and how can my daughter apply?
Our Sports Committee is a student led body which includes our two Sport Prefects. This committee is
open to all year levels to apply. This group will help prepare and deliver lunch time sports, assist with
Athletics Day, Swimming Sports and the end of year Sports Prize Giving. Please see the Sports Director
for more details should you wish to apply.

          Sports Director                     Junior Manapori                     sport@aggs.school.nz
                                                                                  09 307 4180 extn 868
          Netball Director                    Paula Smith                        psmith@aggs.school.nz

          Netball Coordinator                 Barbara Whenuaroa               bwhenuaroa@aggs.school.nz

          Rugby & Rugby League                Samantha Hunia                     shunia@aggs.school.nz
          Head of Code
          Waka Ama                            Dallas Ashmore                   dashmore@aggs.school.nz
          Head of Code
          Volleyball                          Elizabeth Falelua                 efalelua@aggs.school.nz
          Head of Code