International Prospectus 2021 - create your world www.wintec.ac.nz
Page content transcription
If your browser does not render page correctly, please read the page content below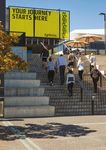 Disclaimer
The information contained in this Prospectus is correct at the time of publishing. Wintec (Waikato Institute of Technology) reserves
the right to cancel or postpone any of the programmes and shall not be liable for any claim other than the proportion of programme
fees which the cancelled portion bears. Some programmes may be dependent upon formal approval from NZQA, Tertiary Education
Commission funding allocation, and the number of enrolments. As part of the New Zealand Qualifications Authority (NZQA) targeted
review of all Level 1-6 New Zealand qualifications, there may still be changes to some programmes starting in 2021.

Fees, programmes, entry and selection criteria, and dates, are subject to change. Please check the relevant programme pages
at www.wintec.ac.nz for up-to-date information and full entry regulations before applying to enrol.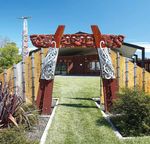 Contents

           02   Welcome to Wintec                   28   Business and Administration
                Why study at Wintec?                32   Hospitality and Cookery
           03   A Letter to parents                 33   Media Arts
           04   Hamilton, New Zealand               36   Research and Applied Innovation
           05   Our campuses                        37   Sport Science and
           06   Our facilities                           Human Performance
           07   Student support services            40   Education
           08   Accommodation                       41   Horticulture, Landscape, and
           10   Qualification levels                     Tree Care
                Design Factory NZ                   42   Animal Care
                Entry requirements                  45   Important Information
           11   English Language                    46   Glossary
           14   Short courses and                   47   Course index
                exam preparation
                                                    49   Next steps
           15   Foundation and Pathways
           16   Engineering and Industrial Design
           18   Science (Applied)
           20   Information Technology                   facebook.com/wintec
                                                         international@wintec.ac.nz
           24   Health and Social Practice               instagram.com/wintecnz

                                                                                        1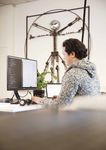 Welcome to Wintec
Wintec (The Waikato Institute of Technology) is a tertiary
education provider and one of New Zealand's largest ITPs
(Institutes of Technology and Polytechnics).

Wintec started as the Hamilton Technical College in 1924 and became
the Waikato Institute of Technology in 1968. Based in Hamilton and
servicing the greater Waikato region, Wintec delivers technical, vocational,
and professional education across a broad range of programmes from
certificate through to master's level.

                                                                               Why study at Wintec?
                                                                               There are plenty of reasons to study at Wintec. We offer a
                                                                               practical learning environment, dedicated student support,
                                                                               and our tutors are practising industry professionals.

                                                                               We offer more than just a qualification
                                                                               You will find Wintec more than just a place to study. It is a community
                                                                               of students, tutors, and support staff who want to see you succeed at your
                                                                               studies and beyond. You will have access to support services and events,
                                                                               and will have the chance to make life-long friends along the way.

                                                                               Learning is hands-on and practical
                                                                               Wintec provides purpose-built facilities, which include: a practising
                                                                               nursing ward, a sport science performance hub, specialist kitchens and
                                                                               a training restaurant, hair and beauty salons, and music and art studios.
                                                                               Some of our facilities are open to paying members of the public, giving
                                                                               you the chance to put your knowledge into practice from the onset.

                                                                               We have everything you need
                                                                               It is important to us that our students feel at home, both at Wintec, and in
                                                                               the Waikato region. We offer support services at our core campuses, which
                                                                               provide a range of support and well-being options to students. We also
                                                                               have on-site accommodation options for students who come from outside
                                                                               of the region.

2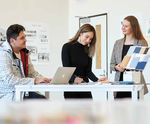 A letter to parents
Why you should choose Wintec for your son or daughter.
As a parent or guardian, you want the best for your children and so
do we. One of the things that distinguishes Wintec, is the emphasis
we place on education taking place in a great environment – one that
is safe, celebrates achievement, diversity, and respect for others and
connects with our local communities. When a student enrols at Wintec,
they immediately become part of our community.

Dedicated International Centre
The support doesn't stop once a student arrives at Wintec. The
multicultural International Centre team is available 24/7 to help
students with general advice, accommodation, and ensure students
feel supported and cared for. The International Centre also organises
cultural events throughout the year and provides extra care for students
under the age of 18.

Preparation for a successful career
Our tutors are experts in their field, with industry experience, as well as
rich industry connections. We provide state-of-the art facilities so your
son or daughter has access to modern equipment and technology and
numerous opportunities to train in real work environments.

                                                                              3
Hamilton, New Zealand
In Hamilton, you will enjoy city life without all the inconveniences of big city life. You're spoilt for choice with a unique
mix of things to do and enjoy. You can enjoy watching a live sports match, shopping, visiting the Waikato Museum or
an art gallery, paintball, ten-pin bowling, go-carting, watching a play or musical at the theatre, lively nightlife and the
picturesque river and lake walkways. Just an easy drive away are beaches, mountains, rivers, thermal pools, countryside,
sport centres and adventure activities.

                                                                                       Auckland (1½hours)
                                                                                                  Auckland (1½hours)
                                                                                                                 Tauranga (1¼  hours)(1¼ hou
                                                                                                                            Tauranga
                                                                                                        Hamilton Hamilton
                                                                                                                                            Rotorua (1½hour
                                                                                                                                                      Rotoru

                                                                                                                                        Taupo (2 hours)
                                                                                                                                                   Taupo (2 h

Local Events                                      Location
From international sporting events such as        Built on the banks of New Zealand's largest
rugby and cricket, to music festivals, National   river, Hamilton is close to beaches, mountains,                        Wellington Wellington
Agricultural Fieldays, Balloons over Waikato,     thermal pools, sport centres, adventure
expos, theatre, dance, visual arts, markets and   activities, and is a short driving distance from
more, there's always something happening in       Auckland, Rotorua and Raglan beach.
Hamilton.
                                                                                                      ChristchurchChristchurch

                                                    Queenstown Queenstown

                                                                                            Dunedin       Dunedin

Climate                                           Cost of Living                                      Tourism
Hamilton has a temperate climate, which means     Living costs and accommodation in Hamilton          Hamilton is in close proximity to many world-
summers are warm and dry and winters cool         are considerably cheaper in comparison to           famous tourist attractions including Waitomo
and wet.                                          other cities, such as Auckland, Christchurch or     Caves, Hobbiton, Te Aroha Mineral Spas, and
                                                  Wellington.                                         more!

4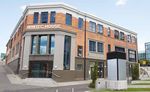 Our campuses
Depending on what you study, you'll be based at one of
our three main campuses in Hamilton, or at one of our
smaller campuses around the Waikato region.

Hamilton City Campus
The Hamilton City Campus is located in the heart of the CBD. There are
a variety of food outlets throughout the campus, with eateries, shops,
the Waikato River, Hamilton's Lake Rotoroa, and public transport just a
short walk away. There is also student accommodation on-site.

Rotokauri Campus
Programmes in sport science, trades, engineering, animal care,
hospitality, and cookery are based at the Rotokauri Campus.
Located in the north part of the city, students learn in some of the best
purpose-built facilities in New Zealand, and have the chance
to meet at the student hub with access to a library, computers,
and great food and coffee.

Hamilton Gardens Campus
The award-winning Hamilton Gardens are home to our third Hamilton
campus. Here students have the unique opportunity to study
programmes such as arboriculture, horticulture, and landscape design/
construction in a hands-on, inspiring, garden setting.

                                                                            5
Our facilities

Engineering and Trades                                                                                   Windows Restaurant
Our engineering and trades facility is home to more than 1000 engineering and trades students and        Our prized student-operated training restaurant,
100 Wintec staff.                                                                                        Windows, has a licensed bar and offers indoor
                                                                                                         and outdoor dining to accommodate 80 people.
The building's unique design and function make it New Zealand's most modern engineering
and trades education facility, with an open plan layout, flexible teaching spaces and the latest         Students gain the skills they need in this state-
technologies.                                                                                            of-the-art training facility, which includes two
                                                                                                         large commercial kitchens and a production
The design is informed by a collaborative, project-based, real-world learning philosophy to create       kitchen.
vibrant, flexible, and contemporary spaces for students and staff.

Ramp Gallery                                         Urban Hair and Spa                                  Practising Nursing Ward
Ramp Gallery is our contemporary exhibition          Our Hairdressing and Beauty Therapy students        Our real world-simulated learning area is set
space within the School of Media Arts.               can enjoy learning in our two fully equipped        up as an actual nursing ward and includes
                                                     salons, Urban Spa and Hair.                         computerised, patient-models that assume real
Ramp connects our students to a professional                                                             life health issues.
gallery experience while exposing them to a          Students can improve their practical and salon-
range of contemporary art.                           operation skills, while working with real clients   This allows students to practise on real-
                                                     and gaining real salon experience.                  world scenarios and gain hands-on skills
Each exhibition also runs an accompanying                                                                and experience in a safe and supportive
education and public programme.                                                                          environment.

6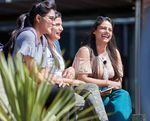 Student support services
We want to help you succeed and achieve your goals. The following services are available to make things easier for you,
so all you need to focus on is your study.

Dedicated International Centre                                                Library staff can help you find useful resources - you can take advantage
Our friendly International Centre team is ready to provide you with the       of one-on-one drop-in sessions or contact them via email for assistance. If
support and advice you need to have a positive experience at Wintec.          you are studying by distance learning, you can get material sent directly to
Studying away from your home country is an exciting opportunity and           your door. For more information email library@wintec.ac.nz.
we want to make it as easy for you as possible.
                                                                              Bring Your Own Device (BYOD)
Our specialist international team will support you as you settle into your    We encourage all students to bring their own laptop to work on, no matter
new learning environment and the wider community. They can assist you in      which programme they are enrolled in. For more information on the BYOD
finding somewhere to live, help you understand New Zealand's culture and      initiative, visit www.wintec.ac.nz/byod.
customs, and offer pastoral care and support.
                                                                              MyLearning
You'll find the International Centre team in B Block at the City Campus       MyLearning is an online forum where you can keep track of your timetable,
                                                                              check your student email, and study online. Access everything you need in
Student Learning Services                                                     one place, day or night, from anywhere.
Our learning advisors are available to help develop your writing, critical
thinking, and research and study skills while you're here. They can work      Multi-faith rooms
alongside you and your tutors in the classroom, coordinate group-study        Prayer rooms with wash facilities are available at both the City and
sessions, connect you with other students studying the same things,           Rotokauri Campuses.
or provide one-to-one support. For more information,
email sls@wintec.ac.nz.                                                       Moodle
                                                                              We know it's easier to have all your lecture notes, research material,
Employment advice and support                                                 and practice tests in one place, so Moodle will become your go-to online
If you need help preparing your application for a holiday job, part-time      learning tool during the course of your programme. As well as your course
work, or your first graduate role, we offer workshops and guidance with CV    material, Moodle will also give you access to a help centre, where you'll
preparation, cover letter writing, and interview planning.                    find information on referencing and assignment writing. You can access
                                                                              Moodle anytime, anywhere, with just a computer and internet connection.
Computer access
The Gallagher Hub at the City Campus has computers for you to use             Health services and counselling
24-hours-a-day, seven-days-a-week. Both the City and Rotokauri                If you need medical help while you study, enrol at our Wintec Health
Campuses have high-speed wireless internet so you can bring your              Centres at the City or Rotokauri Campuses. We've got a great team of
own device to class and study where you want.                                 doctors, nurses, counsellors, and a chaplain to help with any issues you
                                                                              have while you study.
Students also have access to the Information Technology Services
Helpdesk, whose staff are there to help with computers, printers,             Childcare
scanners, and the MyLearning online portal.                                   Kidz@Wintec at the City Campus provides care and education for children
                                                                              up to the age of five. Places are limited, so please get in touch early.
Student Disability Services                                                   Phone 07 834 8812 or email kidz@wintec.ac.nz.
We have a dedicated team ready to help enable students' academic
abilities and opportunities. If you have a physical, learning, or             Security
psychological impairment, you may be able to get help with your studies.      We all deserve to live, work, and study in a safe environment. That's why
Email sls@wintec.ac.nz to see how we can help you.                            we have security staff patrolling our buildings 24-hours-a-day, seven-days-
                                                                              a-week, and emergency phones located around all of the campuses.
Library
There are on-site libraries at the City and Rotokauri Campuses. Students
can also access many resources online including a large range of specialist
databases and online eBooks.

                                                                                                                                                         7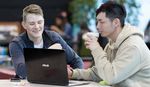 Accommodation
                    Wintec Accommodation Services provides a
                    welcoming community for students of all ages and
                    backgrounds to be able to succeed academically
                    and personally. In any of our three accommodation
                    options, students are independent but well supported
                    with trained staff and a wide range of events and
                    activities. The three halls are also handily located
                    to campus, transport, shops, and restaurants.
                    Contact us to secure your place in one of our
                    accommodation options at: international_
                    accommodation@wintec.ac.nz
Student Village
                    Student Village
                    Hamilton City Campus
                    Start your study life in a fully-furnished room in the Student Village.
                    You'll be a short five-minute walk away from the City Campus, with
                    a private room and shared bathroom facilities.
                    You'll also get the independence of living away from home,
                    with the bonus of pastoral care, cleaning, and meals offered
                    seven-days-a-week. We provide a full calendar of social activities
                    to help you settle smoothly into your first year of study.

                    Wintec Apartments
                    Hamilton City Campus
                    These self-catered apartments allow you the freedom of flatting
                    whilst still being part of a student community, with activities and
                    support available. Each apartment contains up to six rooms and a
                    fully-equipped kitchen. There is storage on the lower floor, and a
                    shared laundry. With swipe card access and CCTV, these apartments
                    are modern, safe, and secure. There's no need for a car when you're
                    this close to town, study, and public transport.

                    Eco Village
                    Rotokauri Campus
                    We offer fully-furnished, self-catered houses in our Eco Village, right
                    on the Rotokauri Campus. You will be part of a small and close-knit
                    student community, with support available if needed. Designed for
                    mature students, each house has four bedrooms and comes fully
Wintec Apartments
                    equipped – from lounge and dining furniture, and king single beds,
                    right down to a heat pump, television, and vacuum cleaner. And
                    we've got you covered with access to our high-speed Wi-Fi, so all
                    you need to focus on is your study.

Eco Village

8
Qualification levels
The New Zealand Qualifications Framework (NZQF) is divided into 10 levels,
and covers a range of qualifications from certificates to doctoral degrees.
The levels are based on how complex the learning is.

                                                                                                             Master's
                                                                                                             Level 9
                                                                                   Honours, Graduate,
                                                                                   Postgraduate              A master's is
                                                                                   Level 7–8                 awarded for study
                                                           Bachelor's
                                                                                                             beyond initial
                                                           Level 7
                                                                                   These programmes          degree and will
                              Diploma                                                                        generally involve
                                                           A bachelor's            are for study after
                              Level 5–7                                                                      a combination of
                                                           is awarded for          the completion of
     Certificate                                                                   an initial degree and     intensive study and
                              Diplomas awarded             advanced study that
     Level 1–6                                                                     are ideal if you are      supervised research.
                              are usually at a             concentrates on
                                                           general principles      wanting to broaden
     Certificates are         higher level than
                                                           and essential           your existing
     awarded in a variety     certificates and are
                                                           knowledge. They         knowledge or retrain
     of subjects at a range   1–2 years in length.                                                           The next step is a
                                                           are usually 3–4 years   in areas of demand.
     of levels and may be                                                                                    doctoral degree
                                                           in length.
     of differing lengths.                                                                                   Level 10.

Design Factory NZ                                                                  Entry Requirements
                                                                                   Please check the entry criteria and English language requirements
The Design Factory NZ offers a unique
                                                                                   for your desired programme of study. If you don't meet the entry
opportunity for students who are excited                                           requirements, there may be some other ways you can gain entry to
by possibility, are motivated to act, and are                                      your chosen field of study.
open-minded thinkers - ready to create                                             Foundation programmes can provide you with the basic study
a brighter future.                                                                 fundamentals to assist you in moving into higher levels of study. For
                                                                                   more information visit www.wintec.ac.nz/foundation.
The first of its kind in New Zealand, the Design Factory NZ is                     If you are unsure about the entry criteria for your programme of study
a co-creation space where Wintec students work alongside                           or whether the requirements are flexible, please email international@
industry partners to solve complex, real-world problems.                           wintec.ac.nz.
Students will work in a team with other students from
different disciplines across Wintec, as part of a global
network of design thinkers.

How does it work?
Over a semester, students are introduced to the industry-partner
organisation whose problem they are being tasked to solve.
Students work collaboratively in an interdisciplinary team, using
a range of Design Thinking and problem-solving skills to develop
a solution. Design Factory NZ coaches guide the students to
conduct empathy interviews, bring clarity from a range of
insights, generate hundreds of possible solutions, rapidly create
testable prototypes, and validate their outcomes on people
directly affected by the problem.
Students are based in a dedicated Design Factory NZ space at
the Wintec City Campus.

Who can apply?
The Design Factory NZ course is currently available to third-year
students working towards a degree in Media Arts, Business, IT,
Engineering, Social Work, Counselling, or Science. However,
enquiries are welcomed from students in any degree. After
successfully completing the course, students will gain
30 credits towards their programme of study.

10
To gain entry to the following English language programmes you will attend

English Language   an interview to establish your English language skill level and show your
                   likelihood of success. You will be required to take a placement test.

                   International applicants must have Immigration New Zealand documents
                   to show eligibility to study in New Zealand. All our English programmes
                   start in February and July, and are based at the Hamilton City Campus.

                   EL1500                                             EL1501

                   New Zealand Certificate                            New Zealand Certificate in
                   in English Language                                English Language (Level 1)
                   (Foundation) (Level 1)

                                                                      Duration: 18 weeks
                   Duration: 18 weeks                                 Start Date: February, July and August
                   Start Date: February and July                      Study Options: Full-time
                   Study Options: Full-time                           Location: Hamilton City Campus
                   Location: Hamilton City Campus
                                                                      This programme is for those with minimal
                   Students in this programme will be introduced      capability in English who wish to develop their
                   to four English language skills – reading,         basic English skills in reading, writing, listening,
                   writing, listening, and speaking, and will begin   and speaking.
                   to use and understand simple English for
                   everyday situations.                               Students will learn the appropriate
                                                                      communication skills to use and understand
                   Entry Criteria:                                    simple English for everyday, familiar situations,
                   Candidates must be 16 years or older.              and will develop their study skills through face-
                   Candidates must take part in a selection           to-face, independent, and online learning.
                   interview and will be required to take a
                   placement test to determine their current          Entry Criteria:
                   English Language level and learning goals.         • If NZCEL (Foundation) (Level 1) has been
                                                                      achieved, there is no requirement for a
                   Find out more at www.wintec.ac.nz/EL1500.          placement test; or
                                                                      • to be eligible for this programme, candidates
                                                                      must be 16 years or older, and must
                                                                      demonstrate appropriate language proficiency,
                                                                      as determined by the Centre for Languages in
                                                                      accordance with Wintec Academic Regulations.

                                                                      Find out more at www.wintec.ac.nz/EL1501.

                                                                                                                         11
EL1502                                              EL1503                                               EL1803

New Zealand Certificate in                          New Zealand Certificate                              New Zealand Certificate
English Language (Level 2)                          in English Language                                  in English Language
                                                    (General) (Level 3)                                  (Applied)/(Employment
                                                                                                         or Academic) (Level 3)
Duration: 18 weeks
Start Date: February, July and August               Duration: 18 weeks
Study Options: Full-time                            Start Date: February and July                        Duration: 18 weeks
Location: Hamilton City Campus                      Study Options: Full-time                             Start Date: February and July
                                                    Location: Hamilton City Campus                       Study Options: Full-time
In this programme students will learn language
                                                                                                         Location: Hamilton City Campus
and communication skills at a basic to              This programme is for those wanting to gain the
intermediate level. Students will develop oral      skills needed for tertiary study, training, and/or   This programme is for those needing more
and written English skills to help them use         working in New Zealand. At this level, students      advanced skills for tertiary study, training, or
and understand English in familiar situations,      will develop their oral and written English          work in New Zealand. Students will develop
and will develop their face-to-face and online      language skills, using more complex language         oral and written English language skills to
learning study skills.                              in situations and environments such as an            understand and use more complex language in
                                                    academic or workplace context.                       an academic or employment context.
Entry Criteria:
• Candidates must be 16 years or older; and         Entry Criteria:                                      Entry Criteria:
• have completed the New Zealand Certificate in     • Candidates must be 16 years or older; and          • Candidates must be 16 years or older; and
English Language (Level 1) or equivalent; or        • produce a completed New Zealand Certificate        • produce a completed New Zealand Certificate
• candidates must take part in a selection          in English Language (Level 2) or equivalent; or      in English Language (General) (Level 3) or
interview and will be required to take a            • an international English Language Testing          equivalent; or
placement test to determine their current English   System (IELTS) score of 4.5 in all bands; or         • an international English Language Testing
language level and learning goals.                  • equivalent; or                                     System (IELTS) score of 5.0 in all bands; or
                                                    • candidates must take part in a selection           • equivalent; or
Find out more at www.wintec.ac.nz/EL1502.           interview and will be required to take a             • candidates must take part in a selection
                                                    placement test to determine their current English    interview and will be required to take a
                                                    language level and learning goals.                   placement test to determine their current English
                                                                                                         language level and learning goals.
                                                    Find out more at www.wintec.ac.nz/EL1503.
                                                                                                         Find out more at www.wintec.ac.nz/EL1803.

12
EL1504                                              EL1804                                              EL1505

New Zealand Certificate                             New Zealand Certificate                             New Zealand Certificate
in English Language                                 in English Language                                 in English Language
(Academic) (Level 4)                                (Employment) (Level 4)                              (Academic) (Level 5)

Duration: 18 weeks                                  Duration: 18 weeks                                  Duration: 18 weeks
Start Date: February and July                       Start Date: February and July                       Start Date: February and July
Study Options: Full-time                            Study Options: Full-time                            Location: Hamilton City Campus
Location: Hamilton City Campus                      Location: Hamilton City Campus
                                                                                                        This programme will prepare students for higher
This programme will prepare students for            Students in this programme will develop the         level study, training, and/or employment in
higher tertiary study or training in New Zealand.   oral and written language skills needed to          New Zealand. Students will consolidate oral
Students will enhance their already proficient      communicate independently and effectively in        and written English language skills to use and
oral and written English language skills to         a range of workplace settings, and will expand      understand complex English for a wide range of
understand and use more complex language in         their face-to-face, independent, and online         situations, and will expand their face-to-face,
academic and workplace contexts, and for most       learning study skills.                              independent, and online learning study skills.
situations in wider life.
                                                    Entry Criteria:                                     Entry Criteria:
Entry Criteria:                                     • Candidates must be 16 years or older; and         • Candidates must be 16 years or older; and
• Candidates must be 16 years or older; and         • produce a completed New Zealand Certificate       • produce a completed New Zealand Certificate
• produce a completed New Zealand Certificate       in English Language (Applied) (Level 3) or          in English Language (Level 4) or equivalent; or
in English Language (Applied) (Level 3) or          equivalent; or                                      • an international English Language Testing
equivalent; or                                      • an international English Language Testing         System (IELTS) score of 6.0 in all bands; or
• an international English Language Testing         System (IELTS) score of 5.5 in all bands; or        • equivalent; or
System (IELTS) score of 5.5 in all bands; or        • equivalent; or                                    • candidates must take part in a selection
• equivalent; or                                    • candidates must take part in a selection          interview and will be required to take a
• candidates must take part in a selection          interview and will be required to take a            placement test to determine their current English
interview and will be required to take a            placement test to determine their current English   language level and learning goals.
placement test to determine their current English   language level and learning goals.
language level and learning goals.                                                                      Find out more at www.wintec.ac.nz/EL1505.
                                                    Find out more at www.wintec.ac.nz/EL1804.
Find out more at www.wintec.ac.nz/EL1504.

                                                                                                                                                      13
LANG425 / LANG426

Short Courses and
Exam Preparation
                    Summer School English                                Cambridge B2 First Exam

                    Duration: 6 weeks, 20 hours per week                 Selected Dates, Hamilton City Campus
                    Start Date: 6 weeks over December/January
                    Location: Hamilton City Campus                       Wintec is a Cambridge Authorised Examination
                                                                         Centre, approved to offer Cambridge English
                    Students in this programme will improve fluency      Language assessments within our Centre for
                    and build confidence, and develop language           Languages. Success in this exam provides
                    learning skills and strategies to improve reading,   pathways into mainstream programmes at
                    writing, listening, and speaking.                    Wintec and can be used as evidence of language
                                                                         proficiency for New Zealand Immigration.
                    International applicants must have Immigration
                    New Zealand documents to show eligibility to         Find out more at www.wintec.ac.nz/fceexam.
                    study in New Zealand.

                    Find out more at www.wintec.ac.nz/Englishss.
                                                                         Exam Preparation
                                                                         for Occupational
                    Exam Preparation                                     English Test (OET)
                    for IELTS Course

                                                                         Duration: 9 weeks, 4 hours per week
                                                                         Start Dates: Various
                    Duration: 9 weeks, 4 hours per week                  Location: Hamilton City Campus
                    Start dates: Various
                    Location: Hamilton City Campus                       OET is the leading English language test
                                                                         specifically for healthcare professionals and
                    Students in this programme will improve their        can be used for entry into Nursing at Wintec
                    language skills in preparation for sitting the       and for post-degree professional registration
                    IELTS examinations, both General Training and        for both Nursing and Midwifery. Students in this
                    Academic. This programme provides an English         programme will improve their language skills in
                    language pathway into further study at Wintec,       preparation for sitting the OET.
                    or for other IELTS purposes.
                                                                         Wintec is an official testing venue for the
                    Find out more at www.wintec.ac.nz/ELOL234B.          Occupational English Test (OET).

                                                                         Find out more at www.wintec.ac.nz/oet.

                    IELTS Test
                                                                         Occupational English
                                                                         Test (OET) Exam
                    Wintec offers IELTS tests on Saturdays at the
                    Wintec Hamilton City Campus. These tests
                    assess all language skills in reading, writing,
                    listening, and speaking. There are two versions
                    of the test, General Training and Academic.          Wintec is an official testing venue for
                                                                         Occupational English Test (OET). OET is the
                    Find out more and view test dates at                 leading English language test specifically
                    www.wintec.ac.nz/ielts.                              designed for healthcare professionals.

                                                                         Find out more at www.wintec.ac.nz/oet.

                    Exam Preparation for
                    Cambridge B2 First

                    Duration: 9 weeks, 4 hours per week
                    Start Dates: Various
                    Location: Hamilton City Campus

                    This course will prepare students for the
                    Cambridge B2 First exams and will cover test
                    overview, practice in four skills, personalised
                    feedback, and tips and advice.

                    Find out more at www.wintec.ac.nz/fce.
 14
Foundation programmes are ideal for people who don't meet the entry

Foundation and
     Pathways
                 requirements for a specific course they want to study, are unsure of what
                 programme to study, or have been out of study for a long time. Students will
                 graduate ready to jump straight into their next course, or with the confidence
                 to use the skills they already have.

                 EF1804
                 Te Ara Pūtake
                 My Academic Pathway
                 New Zealand Certificate in Study and Career Preparation
                 (Level 4)

                 Duration: 1 semester                                 Entry Criteria:
                 Start Date: February or July (Social Practice July   You can apply for this programme if you meet
                 only)                                                one of the below options:
                 Study Options: Full-time or part-time                Based on your school achievement
                 Location: Hamilton City Campus                       (secondary school study)
                                                                      • 40 credits at NCEA Level 2; including 10 literacy
                 This programme is for those who want to begin        credits at NCEA Level 2 and 10 numeracy credits
                 tertiary study but need to build confidence or       at NCEA Level 1; or
                 brush up on skills. Students will choose from        • a recognised equivalent.
                 four pathways that align with their career goals,    Based on study completed after school
                 including: Health, Social Practice, Media Arts,      (tertiary study)
                 and the Open pathway for general subjects            • A relevant course at NZQF Level 2; or
                 and skills including intro to Early Childhood        • a recognised equivalent.
                 Education. Students will gain essential              Based on discretionary entrance
                 academic knowledge, capabilities, and skills         If you don't meet any of the above options, and
                 needed to succeed at higher levels of study.         you think you have what it takes to complete
                                                                      this programme, you can apply for discretionary
                 Graduates may be able to progress to further         entrance. Your application may be accepted if
                 study in nursing, midwifery, occupational            you can demonstrate a good chance of success.
                 therapy, enrolled nursing, physiotherapy,
                 sports science, social work and counselling          English Language Requirements:
                 programmes, early childhood education                Candidates who have English as a second
                 programmes, design, communication, art, music        language are required to have an International
                 and others.                                          English Language Test System (IELTS) score of
                                                                      5.5 with no individual band score lower than
                                                                      5.0; or equivalent. You may also be required to
                                                                      participate in an interview.

                                                                      Find out more at www.wintec.ac.nz/EF1804.

                                                                                                                        15
EN1602                                                EN1603

 Engineering and
Industrial Design
                    New Zealand Diploma                                   New Zealand Diploma in
                    in Architectural                                      Engineering (Level 6) with
                    Technology (Level 6)                                  strands in Civil, Electrical,
                                                                          Electronic and Mechanical

                    Duration: 2 years
                    Start Date: February                                  Duration: 2 years
                    Study Options: Full-time or part-time                 Start Date: February or July
                    Location: Hamilton Rotokauri Campus                   Study Options: Full-time or part-time
                                                                          Location: Hamilton Rotokauri Campus or
                    This qualification is for people wishing to work      distance-learning (Electrical strand only)
                    as architectural technicians, and can provide
                    recognition of knowledge and skills for those         Students will learn the core knowledge and
                    already working in the role.                          practical skills required to meet industry needs
                                                                          in their chosen strand of engineering.
                    Students will learn the essential knowledge
                    and skills to work independently on small             Graduates will be able to work as engineering
                    and medium scale building projects of limited         technicians. Strand options available are: Civil,
                    complexity through all stages to completion.          Electrical, Electronic, or Mechanical.
                    Students will also gain an insight into the
                    legal and professional responsibilities of those      This qualification is accredited by Engineering
                    working in the construction industry.                 New Zealand.

                    This qualification will provide both employers        Entry Criteria:
                    and consumers with the confidence that                • A minimum total of 48 NCEA credits at Level
                    working drawings, specifications, and                 2 in four subjects, including at least 12 credits
                    contractual documents produced meet the               in Mathematics (preferably from achievement
                    requirements of New Zealand legislation, codes        standards in algebra, calculus or trigonometry);
                    of practice, and New Zealand, Australian, and         or
                    other international standards.                        • equivalent qualifications, (eg International
                                                                          Baccalaureate or Cambridge); or
                    Graduates would also be competent to work             • equivalent credits from trades training and/or
                    under the supervision of an experienced               demonstrated skills and experience; and
                    architectural technician, designer, or architect      • a minimum of 10 literacy credits at Level 1 or
                    on large and/or complex building projects.            higher (for those who achieved NCEA Level 2
                                                                          before 2013).
                    Entry Criteria:                                       Special admission
                    You can apply for this programme if you meet          Domestic applicants aged 20 years or above
                    one of the below options:                             who have not met the general admission or
                    Based on your school achievement                      entry requirements for a programme but whose
                    (secondary school study)                              skills, education or work experience indicate
                    • 60 credits at NCEA Level 2; including (14 credits   that they have a reasonable chance of success
                    in mathematics and 10 literacy credits at NCEA        may be eligible for special admission. Special
                    Level 2; or                                           admission will be granted at the discretion of
                    • a recognised equivalent.                            the Centre Director or designated nominee.
                    Based on study completed after school                 Such applicants may be required to successfully
                    (tertiary study)                                      complete a foundation, bridging or tertiary
                    • Completed a relevant course at NZQF Level 3;        introductory programme as a condition of entry
                    or                                                    into higher level programmes.
                    • a recognised equivalent.                            Provisional entry
                    Based on your work experience (on-the-job)            Domestic applicants aged under 20 years who
                    If you can demonstrate relevant knowledge,            have not met the general academic admission
                    skills, and experience that you have gained           and entry criteria for a programme, but who can
                    through work experience, that will help you to        demonstrate a reasonable chance of success
                    be successful in the programme.                       through other educational attainment and/
                    Based on discretionary entrance                       or work or life experience, may be eligible for
                    If you don't meet any of the above options, and       provisional entry at the discretion of the Centre
                    you think you have what it takes to complete          Director or designated nominee. Provisional
                    this programme, you can apply for discretionary       entry places restrictions on re-enrolment to be
                    entrance. Your application may be accepted if         lifted if the applicant's performance is deemed
                    you can demonstrate a good chance of success.         satisfactory by the Centre Director or designated
                                                                          nominee.
                    English Language Requirements:
                    Candidates who have English as a second               English Language Requirements:
                    language are required to have an International        Candidates who have English as a second
                    English Language Test System (IELTS) score in         language are required to have an International
                    the academic band of 6.0 across all components;       English Language Test System (IELTS) score of
                    or equivalent.                                        6.0, with no individual band score lower than
                                                                          5.5; or equivalent.
                    Find out more at www.wintec.ac.nz/EN1602.
                                                                          Find out more at www.wintec.ac.nz/engineering.

 16
EN1601                                               SC1001                   Design Factory NZ Option      EN1801                     Graduate Programme

New Zealand Diploma in                               Bachelor of Engineering                                Graduate Diploma in
Construction (Level 6) with                          Technology (Level 7)                                   Engineering Technology
strand in Quantity Surveying                         with strands in Civil,                                 with strands in: Mechanical,
                                                     Electrical and Mechanical                              Mechatronics, Power,
                                                                                                            Water and Water Waste,
                                                                                                            Roading/Transportation
Duration: 2 years
Start Date: February                                 Duration: 3 years
Study Options: Full-time or part-time                Start Date: February or July
Location: Hamilton Rotokauri Campus                  Study Options: Full-time or part-time
                                                                                                            Duration: 1 year
                                                     Location: Hamilton Rotokauri Campus
Students in this programme will learn                                                                       Start Date: February or July
the practical skills for quantity surveying,                                                                Study Options: Full-time or part-time
                                                     This programme is for those who want a career
which includes estimating and feasibility,                                                                  Location: Hamilton Rotokauri Campus
                                                     in engineering. Students will learn theory
quantification, pricing, and financial               and practical skills using technology in our
administration of a project during construction.                                                            This programme is for engineering graduates
                                                     engineering labs.
With experience, students will be able to extend                                                            and working engineering professionals wishing
their work to include larger and more complex                                                               to gain further specialist knowledge in an
                                                     Graduates may be employed as a civil, electrical
building projects and carry out tasks related to                                                            additional discipline area. The programme also
                                                     or mechanical engineering technologist.
cost planning and financial control.                                                                        offers the opportunity for those candidates
                                                     This qualification is accredited by Engineering
                                                                                                            with a relevant engineering background and
                                                     New Zealand.
Graduates may be employed as a quantity                                                                     experience, who may wish to gain a formal
surveyor, building estimator, property                                                                      qualification, to recognise that experience.
                                                     Entry Criteria:
consultant, or cost engineer.                        • Have obtained a minimum of 42 credits at
                                                                                                            Entry Criteria:
                                                     Level 3 or higher on the NZQF, including:
Entry Criteria:                                                                                             • Candidates who have successfully completed
                                                     (1) Three subjects at Level 3 including a
Based on your school achievement                                                                            a bachelor's degree in an engineering discipline
                                                     minimum of 14 credits in physics; and
(secondary school study)                                                                                    (excluding a specialisation in the strand
                                                     (2) a minimum of 14 credits in calculus; and
• 60 credits at NCEA Level 2, including 14 credits                                                          the candidate wishes to complete in this
                                                     (3) one other subject with a minimum of 14
in mathematics; and 10 literacy credits at NCEA                                                             programme), with a pass mark of 65% or more,
                                                     credits from the list of approved subjects; and
Level 2; or                                                                                                 from a New Zealand institution; or
                                                     (4) literacy – 10 credits at Level 2 or above, made
• a recognised equivalent.                                                                                  • successfully completed a bachelor's degree
                                                     up of 5 credits in reading and 5 credits in writing;
Based on study completed after school                                                                       in an engineering discipline from an approved
                                                     and
(tertiary study)                                                                                            and accredited overseas institution, with a pass
                                                     (5) numeracy – 10 credits at Level 1 or above
• A relevant qualification at NZQF Level 3; or                                                              mark of 65% or more or a cumulative GPA of 6.5
                                                     (specified achievement standards, or unit
• a recognised equivalent qualification; or                                                                 or more; and completed their degree within 5
                                                     standards 26623, 26626, 26627 – all three
• equivalent knowledge, skills and experience.                                                              years; or
                                                     required); or
Based on discretionary entrance                                                                             • successfully completed the New Zealand
                                                     • have obtained the New Zealand Diploma in
If you don't meet any of the above options, and                                                             Diploma in Engineering (Level 6) (excluding
                                                     Engineering (NZDE) with a 60% or better overall
you think you have what it takes to complete                                                                a specialisation in the strand the candidate
                                                     grade average; or
this programme, you can apply for discretionary                                                             wishes to complete in this programme) and have
                                                     • have completed at least two years relevant
entrance. Your application may be accepted if                                                               further practical, professional or educational
                                                     work experience post-graduation; or
you can demonstrate a good chance of success.                                                               experience of an appropriate kind; or
                                                     • have gained admission approved by the
                                                                                                            • provides evidence of equivalent practical,
                                                     Programme Committee/Centre Director; or
English Language Requirements:                                                                              professional or educational experience, as
                                                     • completed equivalent academic qualifications
Candidates who have English as a second                                                                     approved by the Centre Director or designated
                                                     which may include University Bursary with
language are required to have an International                                                              nominee.
                                                     45% or more in both physics and calculus or
English Language Test System (IELTS) score of        algebra; equivalent Cambridge score, equivalent
6.0, with no individual band score lower than 5.5                                                           English Language Requirements:
                                                     International Baccalaureate.
across all bands; or equivalent.                                                                            Candidates who have English as a second
                                                                                                            language are required to have an overall
                                                     English Language Requirements:
Find out more at www.wintec.ac.nz/EN1601.                                                                   International English Language Test System
                                                     Candidates who have English as a second
                                                                                                            (IELTS) score of 6.0 or better in the academic
                                                     language are required to have an International
                                                                                                            band, with a minimum of 6.0 in the written and
                                                     English Language Test System (IELTS) score in
                                                                                                            speaking bands, and a minimum of 5.5 in the
                                                     the academic band of 6.0 with a minimum of
                                                                                                            reading and listening bands; or equivalent.
                                                     6.0 in the written and speaking bands, and a
                                                     minimum of 5.5 in the reading and listening
                                                                                                            Find out more at www.wintec.ac.nz/EN1801.
                                                     bands, or equivalent.

                                                     Find out more at www.wintec.ac.nz/engineering.

                                                                                                                                                          17
SX1706                                                SX1709

Science (Applied)   Applied Science 3
                    New Zealand Certificate in
                    Applied Science (Level 3)
                                                                          Applied Science 5
                                                                          New Zealand Diploma in
                                                                          Applied Science (Level 5)

                    Duration: 1 semester                                  Duration: 1 year
                    Start Date: February or July                          Start Date: February or July
                    Study Options: Full-time or part-time                 Study Options: Full-time or part-time
                    Location: Hamilton City Campus and Hamilton           Location: Hamilton City Campus
                    Rotokauri Campus
                                                                          Students in this programme will learn theory
                    This programme is a starting point for those          and technical knowledge in a range of natural
                    interested in a career in science and/or              and physical sciences. Areas of study include
                    engineering. It provides a pathway for entry          chemistry, biology, microbiology, food nutrition,
                    into higher level science programmes, or to the       and environmental sciences.
                    New Zealand Diploma in Engineering, for those
                    students who don't already meet the academic          Graduates may be employed in routine
                    entry requirements.                                   operational positions in science-related
                                                                          fields of work including manufacturing
                    Graduates will be able to progress to further         and regulatory industries, field work,
                    study in applied science or engineering, or work      research and development, or continue
                    in entry-level assistant operation positions          onto higher levels of study.
                    in related fields.
                                                                          Entry Criteria:
                    Entry Criteria:                                       You can apply for this programme if you meet
                    You can apply for this programme if you meet          one of the below options:
                    one of the below options:                             Based on your school achievement
                    Based on your school achievement                      (secondary school study)
                    (secondary school study)                              • 40 credits at NCEA Level 2; including 10 literacy
                    • 20 credits at NCEA Level 1; including 10 literacy   credits at NCEA Level 2, 10 numeracy credits at
                    credits and 10 numeracy credits; or                   NCEA Level 1 and 14 credits in a science subject
                    • a recognised equivalent.                            at NCEA Level 2; or
                    Based on study completed after school                 • a recognised equivalent.
                    (tertiary study)                                      Based on study completed after school
                    A relevant qualification at NZQF Level 2; or          (tertiary study)
                    • a recognised equivalent.                            • Completed a relevant course at NZQF Level 3;
                                                                          or
                    English Language Requirements:                        • completed the New Zealand Certificate in
                    Candidates who have English as a second               Applied Science (Level 3); or
                    language are required to have an International        • a recognised equivalent.
                    English Language Test System (IELTS) score of         Based on discretionary entrance
                    5.0 across all academic bands; or equivalent.         If you don't meet any of the above options, and
                                                                          you think you have what it takes to complete
                    Find out more at www.wintec.ac.nz/SX1706.             this programme, you can apply for discretionary
                                                                          entrance. Your application may be accepted if
                                                                          you can demonstrate a good chance of success.

                                                                          English Language Requirements:
                                                                          Candidates who have English as a second
                                                                          language are required to have an International
                                                                          English Language Test System (IELTS) score of
                                                                          5.5 in the academic band, with no individual
                                                                          band score lower than 5.0; or equivalent.

                                                                          Find out more at www.wintec.ac.nz/SX1709.

  18
SX1707                                            SC0901                                                                      Design Factory NZ Option

Applied Science 6                                 Bachelor of Technology
New Zealand Diploma in
Applied Science (Level 6)
                                                  Duration: 3 years                                   (4) numeracy (10 credits at NCEA Level 1 or
                                                  Start Date: February or July                        above); or
                                                  Study Options: Full-time or part-time               • 80 credits at NCEA Level 2, including:
Duration: 1 year
                                                  Location: Hamilton City Campus                      (1) a minimum of 20 credits each in biology,
Start Date: February
                                                                                                      chemistry and mathematics and one other
Study Options: Full-time or part-time
                                                  Students in this programme will develop a           approved subject, preferably English; and
Location: Hamilton City Campus
                                                  broad and practical foundation in science and       (2) literacy (10 credits at NCEA Level 2 or above
                                                  technology, with a specific endorsement in          made up of 5 credits each in reading and
Students in this programme will learn
                                                  Biotechnology, Environmental Technology,            writing); and
theoretical and technical knowledge in a
                                                  Food Technology, or Agritechnology. Students        (3) numeracy (10 credits at NCEA Level 1 or
specialised field of science such as food
                                                  will participate in group work, projects, student   above); or
technology, environmental technology, or
                                                  investigations, presentations, field trips and      • a relevant qualification at Level 3 on the NZQF
biotechnology.
                                                  other interactive activities, and complete an       or above; or
                                                  industry-based project. Throughout the degree,      • equivalent.
Graduates may be employed in technical
                                                  students can base their assignments on their
positions in a specialised field of science in
                                                  specific area of interest.                          English Language Requirements:
manufacturing and regulatory industries, field
                                                                                                      Candidates who have English as a second
work, research and development, or continue
                                                  Graduates will be able to pursue careers in many    language are required to have an International
onto higher levels of study.
                                                  areas including research and animal science,        English Language Test System (IELTS) score of
                                                  environmental management and ecology,               6.0, with no individual band score lower than
Entry Criteria:
                                                  biosecurity and conservation; as well as food       5.5; or equivalent.
You can apply for this programme if you meet
                                                  technology, engineering, and health and safety.
one of the below options:
                                                                                                      Find out more at www.wintec.ac.nz/SC0901.
• Completed the New Zealand Diploma in
                                                  Entry Criteria:
Applied Science Level 5; or
                                                  You can apply for this programme if you meet
• a recognised equivalent.
                                                  one of the below options:
Based on discretionary entrance
                                                  • Level 3 comprised of 60 credits at NCEA Level
If you don't meet any of the above options, and
                                                  3 or above and 20 credits at NCEA Level 2 or
you think you have what it takes to complete
                                                  above, including:
this programme, you can apply for discretionary
                                                  (1) 14 credits each at NCEA Level 3 in biology,
entrance. Your application may be accepted if
                                                  chemistry and a third approved subject,
you can demonstrate a good chance of success.
                                                  preferably English; and
                                                  (2) a minimum of 20 credits at NCEA Level 2 in
English Language Requirements:
                                                  mathematics; and
Candidates who have English as a second
                                                  (3) literacy (10 credits at NCEA Level 2 or above
language are required to have an International
                                                  made up of 5 credits each in reading and
English Language Test System (IELTS) score of
                                                  writing); and
6.0 in the academic band, with no individual
band score lower than 5.5; or equivalent.

Find out more at www.wintec.ac.nz/SX1707.

                                                                                                                                                       19
BI1606                                                BI1607

Information
 Technology
              New Zealand Certificate in                            New Zealand Diploma in
              Information Technology                                Information Technology
              (Level 5)                                             Technical Support (Level 5)

              Duration: 1 semester                                  Duration: 1 year
              Start Date: February or July                          Start Date: February or July
              Study Options: Full-time or part-time                 Study Options: Full-time or part-time
              Location: Hamilton City Campus                        Location: Hamilton City Campus

              This programme will provide students with             This programme will provide students with the
              a broad understanding of the core concepts            knowledge and skills for a career in information
              and skills in information technology, including       technology. It is equivalent to the first year of
              technical support, information systems,               the Bachelor of Applied Information Technology.
              integration design, and software development.         If students choose to progress to the degree,
                                                                    they will only need to undertake another two
              Graduates may be employed in a variety                years of study.
              of entry-level positions in the information
              technology industry or go onto further study.         Graduates may be employed in roles such
                                                                    as computer technician, help desk and
              Entry Criteria:                                       technical support officer, entry-level network
              You can apply for this programme if you meet          administrator, network engineer, and
              one of the below options:                             applications support analyst with a particular
              Based on your school achievement                      focus on technical support.
              (secondary school study)
              • 40 credits at NCEA Level 2; including 10 literacy   Entry Criteria:
              credits at NCEA Level 2 and 10 numeracy credits       You can apply for this programme if you meet
              at NCEA Level 1; or                                   one of the below options:
              • a recognised equivalent.                            Based on your school achievement
              Based on study completed after school                 (secondary school study)
              (tertiary study)                                      • 40 credits at NCEA Level 2; including 10 literacy
              • Completed a relevant course at NZQF Level 3;        credits at NCEA Level 2 and 10 numeracy credits
              or                                                    at NCEA Level 1; or
              • a recognised equivalent.                            • a recognised equivalent.
              Based on discretionary entrance                       Based on study completed after school
              If you don't meet any of the above options, and       (tertiary study)
              you think you have what it takes to complete          • Completed a relevant course at NZQF Level 3;
              this programme, you can apply for discretionary       or
              entrance. Your application may be accepted if         • a recognised equivalent.
              you can demonstrate a good chance of success.         Based on discretionary entrance
                                                                    If you don't meet any of the above options, and
              English Language Requirements:                        you think you have what it takes to complete
              Candidates who have English as a second               this programme, you can apply for discretionary
              language are required to have an International        entrance. Your application may be accepted if
              English Language Test System (IELTS) score of         you can demonstrate a good chance of success.
              5.5 in the academic band, with no individual
              band score lower than 5.0; or equivalent.             English Language Requirements:
                                                                    Candidates who have English as a second
              Students in this programme are encouraged to          language are required to have an International
              bring their own device (a laptop). Find out more      English Language Test System (IELTS) score of
              at www.wintec.ac.nz/BYOD.                             5.5 in the academic band, with no individual
                                                                    band score lower than 5.0; or equivalent.
              Find out more at www.wintec.ac.nz/BI1606.
                                                                    Students in this programme are encouraged to
                                                                    bring their own device (a laptop). Find out more
                                                                    at www.wintec.ac.nz/BYOD.

                                                                    Find out more at www.wintec.ac.nz/BI1607.

 20
BI1601                  Design Factory NZ Option    BI1804                     Graduate Programme       BI1702                                Postgraduate

Bachelor of Applied                                 Graduate Diploma in                                 Postgraduate Certificate
Information Technology                              Applied Information                                 in Applied Information
                                                    Technology                                          Technology
                                                    with specialisations in
                                                    Database Administration,
Duration: 3 years
Start Date: February or July
                                                    Database Development,
                                                                                                        Duration: 1 semester
Study Options: Full-time or part-time               Network Engineering,                                Start Date: February or July
Location: Hamilton City Campus                      Software Engineering,                               Study Options: Full-time

Students in this programme will gain a strong
                                                    Web Development                                     Location: Hamilton City Campus

foundation of knowledge across a broad range                                                            This programme enables students to
of different information technology skills, and                                                         undertake a short programme of study
an advanced level of expertise in one of four                                                           in order to advance their information
selected specialisations: Network Engineering,      Duration: 1 year                                    technology knowledge and skills.
Software Engineering, Database Architecture,        Start Date: February or July (for those with an
or Multimedia and Web Development.                  approved information technology qualification);     Graduates may be employed in roles in
                                                    April or November (for those who are evaluated      business analysis, business intelligence, data
Graduates may be employed as network                to start with preparatory course).                  analytics, information security and forensics, IT
engineers, software engineers, multimedia           Study Options: Full-time or part-time               management, IT project management, software
and web developers, database architects,            Location: Hamilton City Campus                      development, and software quality assurance.
business/systems analysts, IT project managers,
IT managers, or network/cyber-security              Students in this programme will learn the           Entry Criteria:
professionals.                                      knowledge and skills to deliver quality             • A bachelor's degree in computing or
                                                    information technology services and develop         information technology or a related subject
Entry Criteria:                                     effective communication skills to support and       area, with a grade average at Level 7 of B or
• NCEA Level 3 comprised of 60 credits at NCEA      enhance a range of organisations and industries.    better in the final year of full-time study, or
Level 3 or above and 20 credits at NCEA Level 2     Students can choose to specialise in one of         equivalent part-time study; or
or above, including:                                the following five specialisations: Database        • an equivalent qualification as considered
(1) 14 credits each at NCEA Level 3 in three        Administration, Database Development,               by the centre's Postgraduate Programme
approved subjects; and                              Network Engineering, Software Engineering,          Committee.
(2) UE literacy (10 credits at NCEA Level 2 or      or Web Development.
above made up of 5 credits each in reading and                                                          English Language Requirements:
writing); and                                       Graduates may be employed as database               Candidates who have English as a second
(3) UE numeracy (10 credits at NCEA Level 1         administrators, database developers, network        language are required to have an International
or above) made up of specified achievement          engineers, software engineers, web developers,      English Language Test System (IELTS) score of
standards or a package of specified unit            IT project managers, IT managers, and security      6.5 in the academic band, with no individual
standards; or                                       specialists.                                        band score lower than 6.0; or equivalent.
• 72 credits at NCEA Level 2 including:
(1) a minimum of 14 credits in each of four         Entry Criteria:                                     Find out more at www.wintec.ac.nz/BI1702.
subjects; and                                       • A bachelor's degree; or
(2) UE literacy (10 credits at NCEA Level 2 or      • an equivalent qualification approved by the
above made up of 5 credits each in reading and      centre's Programme Committee.
writing); and
(3) UE numeracy (10 credits at NCEA Level 1 or      English Language Requirements:
above; or                                           Candidates who have English as a second
• a relevant qualification at Level 3 on the NZQF   language are required to have an International
or above and the equivalent of UE literacy and      English Language Test System (IELTS) score of
UE numeracy; or                                     6.0 with no individual band score lower than 5.5;
• The New Zealand Certificate in Information        or equivalent.
Technology (Level 5); or
• The New Zealand Diploma in Information            Find out more at www.wintec.ac.nz/BI1804.
Technology Technical Support (Level 5);
• or equivalent.

English Language Requirements:
Candidates who have English as a second
language are required to have an International
English Language Test System (IELTS) score of
6.0 with no individual band score lower than 5.5;
or equivalent.

Students in this programme are encouraged to
bring their own device (a laptop). Find out more
at www.wintec.ac.nz/BYOD.

Find out more at www.wintec.ac.nz/BI1601.

                                                                                                                                                          21
BI1703                              Postgraduate     IT1101                             Postgraduate   BI1704                               Postgraduate

Postgraduate Diploma                                 Postgraduate Diploma                              Master of Applied
in Applied Information                               in Applied Informatics                            Information Technology
Technology

                                                     Duration: 1 year                                  Duration: 18 months
Duration: 1 year                                     Start Date: February or July                      Start Date: February or July
Start Date: February or July                         Study Options: Full-time or part-time             Study Options: Full-time
Study Options: Full-time                             Location: Hamilton City Campus                    Location: Hamilton City Campus
Location: Hamilton City Campus
                                                     This programme provides a pathway for             This programme enables students to undertake
This programme enables students to undertake         professional development of graduates with        an extended programme of study, combining
an advanced programme of study in order to           a business or information technology-related      coursework with research, in order to prepare
augment their knowledge and skills, and to           degree. Students will learn about the social,     for further study or obtain a more senior
obtain employment or advance their careers.          cultural, and organisational settings in which    position in their field of information technology.
                                                     information is used. Areas of development
Graduates may be employed in positions of            could include: management, business analysis,     Graduates may be employed in positions of
responsibility in business analysis, business        strategic planning, organisational behaviour,     responsibility in business analysis, business
intelligence, data analytics, information            e-commerce, software development, and             intelligence, data analytics, information
security and forensics, IT management, project       security.                                         security and forensics, information technology
management, software development, and                                                                  management, project management,
software quality assurance.                          Entry Criteria:                                   software development, and software quality
                                                     • A degree (or equivalent) that incorporates      assurance; or enter into further tertiary
Entry Criteria:                                      applied information technology studies; or        study at doctorate level.
• A bachelor's degree in computing or                • any other degree (or equivalent) and at least
information technology or a related subject          two years' experience of designing and/or
area, with a grade average at Level 7 of B or        developing and/or customising an information      Entry Criteria:
better in the final year of full-time study, or      system in a business context (including the       • A bachelor's degree in computing or
equivalent part-time study; or                       education, health, government and not-for-        information technology or a related subject
• a postgraduate certificate in computing or         profit sectors).                                  area, with a grade average of B or better in the
information technology or a related subject                                                            final year of full-time study, or equivalent in
area; or                                             English Language Requirements:                    part-time study; or
• an equivalent qualification as considered by the   Candidates who have English as a second           • a postgraduate diploma in computing or
centre's Postgraduate Programme Committee.           language are required to have an International    information technology or a related subject
                                                     English Language Test System (IELTS) score of     area, with a grade average of B or better; or
English Language Requirements:                       6.5, with no individual band score lower than     • an equivalent qualification as considered
Candidates who have English as a second              6.0; or equivalent.                               by the centre's Postgraduate Programme
language are required to have an International                                                         Committee.
English Language Test System (IELTS) score of        Find out more at www.wintec.ac.nz/IT1101.
6.5 in the academic band, with no individual                                                           English Language Requirements:
band score lower than 6.0; or equivalent.                                                              Candidates who have English as a second
                                                                                                       language are required to have an International
Find out more at www.wintec.ac.nz/BI1703.                                                              English Language Test System (IELTS) score of
                                                                                                       6.5 in the academic band, with no individual
                                                                                                       band score lower than 6.0; or equivalent.

                                                                                                       Find out more at www.wintec.ac.nz/BI1704.

22