The Youth Information Centre - Compiled by: Manor Street, Waterford. Tel: 051-877328
If your browser does not support JavaScript, please read the page content below:
The Youth Information Centre - Compiled by: Manor Street, Waterford. Tel: 051-877328
Compiled by: The Youth Information Centre Manor Street, Waterford. Tel: 051-877328 Email: waterfordyouthinfocentre@gmail.com www.waterfordyouthspot.ie 2018 13th edition
Activate Waterford Summer Camp ___ 3
Athletics Ireland Summer Camps ___ 3
CALMAST WIT Science Summer Camps ___ 3
Camp Waterford ___ 4
Crystal Sports & Leisure Centre Summer Camp ___ 4
De La Salle College ___ 4
Designer Minds Summer Camp ___ 5
Dunmore East Adventure Centre ___ 5
Edmund Rice Camps 2017 ___ 6
FAI Summer Soccer Schools ___ 6
Freedom Surf School & Adventure ___ 7
FerryFun Camp ___ 7
Glebe House Bakery Summer Camp ___ 7
Glor na nDeise Summer Camp ___ 8
Irish Canoe Kayak Courses ___ 8
Jigsaw Summer Camp ___ 8
Kater4Kidz Cookery club ___ 8
Kellogg's G.A.A.
Cúl Camps ___ 9
Keen Kidz Summer Camp ___ 9
Klub Muzik ___ 10
Krazie Kidz Kampz 2017 ___ 10
Kingfisher Camp ___ 11
Let's Go Summer School ___ 11
Munster Rugby Camps ___ 12
Oceanic's Manoeuvres Summer Camp, Tramore ___ 12
Parks Tennis Summer Camp ___ 13
Splashworld, Tramore ___ 13
Starcamp 2016 ___ 14
St Joseph's Summer Camp ___ 14
St. Anne's Tennis Club ___ 15
St Brigid's Children Centre Summer Camp ___ 15
Summer Panto Camp ___ 15
TechKidz Summer Camp ___ 16
Theatre Box Summer Camp ___ 16
The Brill Dunhill Summer Camp ___ 17
Waterford Academy of Music and Arts ___ 17
Waterford Youth Arts Summer Camp ___ 18
City Rugby Summer Camp ___ 18
Waterford Gymnastics Summer Camp ___ 18
W.I.T Summer Camp ___ 19
Williamstown Community Childcare Centre ___ 19
2 CONTENTS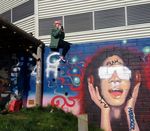 Activities include Arts and Crafts, Climbing, Karaoke, Baking, Cinema, Rounders, Softplay, Bowling, Outdoor games, Mini golf and much more. Lunch and refreshments included. GF options also available. Dates: 2nd - 6th July 30th July - 3rd August 9th -13th July 6th - 10th August 16th – 20th July 13th - 17th August 23rd - 27th July 20th - 24th August Time: 10am to 2pm each day. Specific climbing camps are also available from age 8+. Enquire for details Price: €20 per day or €85 for the week Age: 5 years upwards Tel: 051-325097 Email: info@activatewaterford.ie Website: www.activatewaterford.ie Giving children the chance to try a whole range of fun athletics activities such as: Sprinting, Javelin, Hurdles, Shot put and lots more...
Venues: Ferrybank AC, RSC, Waterford City 2nd-6th July Tramore AC, Tramore, Co Waterford 16th-20th July Times: 10am-2pm Monday-Friday Age: 6-12 years Cost: €60 per child per week, €10 discount for additional children. Contact: Barry Pender 01-8869933 or barrypender@athleticsireland.ie Web: www.athleticsireland.ie Participants will take part in science, health sciences, computing, engineering, maths and lots more fun and educational activities.
Location: Waterford Institute of Technology, Cork Road Time: 10:00 am - 16:00 pm Discover STEM camp for secondary school students will run from 5-8 June for those between the ages of 13-16 years. Each camp costs €80 per child To find out more and for booking information please contact Calmast: 051 302705, 051 302449 or calmast@wit.ie 3 Activate Waterford Summer Camp 2018 Athletics Ireland Summer Camps CALMAST WIT Science Summer Camps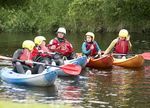 Over 17 years Camp Waterford have developed an excellent reputation for providing children with a safe, fun and rewarding experience.
Venue: Newtown School, Waterford Age Groups: Cub Camp 4-6 yrs, Camp Waterford 7-14 yrs and CW Sports Academy and CW Sports Academy PLUS for 13-19 yrs. Dates: 16-20th July: CW Sports Academy, Camp Waterford & Cub Camp 23-27th July: CW Sports Academy, Camp Waterford & Cub Camp 30th July-3rd Aug: Camp Waterford & Cub Camp Times: Camps run from 10am - 4pm daily. Early Drop Off from 8:45am €25/wk. Late Pick Up from 4-5pm €25/wk Cost: €150 1 wk / €270 2 wks / €375 3 wks Tel: 051-873752 Web: www.campwaterford.com. Activities include: Football, basketball, Martial arts tricks, TRX suspension training, Shotokan karate, Water Polo, Kids Kickboxing, girls make-up session, playtime in pool.
Venue: Ballinaneeshagh, Cork Road, Waterford Dates: Running weekly from July 2nd in July and August Times: 9am-2pm daily Age: 5-15 yrs Cost: €60 per child per week Bookings at reception, enquiries 051-377905 Email: crystal.leisure@mail.com Activities include: Soccer, Hurling, Gaelic Football, Rugby, Athletics, Swimming (optional daily), Tennis and much more Venue: Newtown, Waterford Dates: Week 1: 2nd – 6th July Week 2: 9th – 13th July Times: 10am-3pm daily Age: Boys and girls 7-13 yrs Cost: €70 per child per week Bookings at reception, enquiries 051 875294 Email: admin@delasallewaterford.ie De La Salle College Summer Sports Camp 2018 4 Camp Waterford 2018 - Newtown School Crystal Sports & Leisure Centre - Kids Camp 2018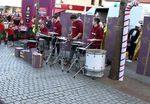 You will not find a Summer camp experience like Designer Minds anywhere else in the country! Not just a science camp, a technology camp, an engineering camp or a LEGO® camp! We are everything combined, offering your primary aged children a true taste of STEAM (Science, Technology, Engineering, Art and Maths). Venue: Room FTG-12 Waterford IT Dates: Junior Group (ages 7 to 9) July 9th to 13th Senior Group (ages 10 to 13) July 9th to 13th Junior Group (ages 7 to 9) August 13th to 17th Senior Group (ages 10 to 13) August 13th to 17th Venue: Tramore GAA Centre Dates: Junior Group (ages 7 to 9) July 16th to 20th Senior Group (ages 10 to 13) July 16th to 20th Times: 10am to 2pm Age: Boys and girls 7-13 yrs Cost: €120 per child per week Bookings at www.designerminds.ie or call 087-6310411 Every week of July and August-weekly/daily adventure camps for Kids & Teens aged 5-17 years Time: 10am - 3pm Daily rate: €50 Clubs: Starfish Club Ages 5-7 years: 5 Days, €230 Sharks Club Ages 7-10 years: 5 Days, €240 Trailblazers Ages 11-13 years: 5 Days, €250 Adventurers Ages 13-17 years: 5 Days, €250 Tel: 051-383 783 Web: www.dunmoreadventure.com 5 Designer Minds Summer Camp 2018 Dunmore East Adventure Centre 2018
They aim to provide a quality summer camp experience to children in a way that allows both children and young leaders to more fully realise their potential. They aim to offer children:
A week of fun-filled activities in a safe and friendly environment.
The chance to grow in self-esteem and confidence.
A chance to make new friends. They aim to offer young adult leaders:
An experience of working together as a team for the good of children.
An opportunity to develop skills and confidence as leaders.
A chance to explore their spirituality and increase their awareness of social justice issues.
What does a camp involve?
A non-residential week-long summer camps for kids (8-12 years old).
A wide range of activities – sports, team games, treasure hunts, outings, arts & crafts and more.
Activities organised & coordinated by young adult leaders. (aged 17-25) under the supervision of experienced adults.
One-to-one ratio of leaders to children. No charge for participants on camp. Contact details: Chris Glavey on 01 819 6781 Email: cglavey@eircom.net Beginners will learn the fundamental football skills needed to be a player and receive a fun and dynamic introduction to playing the game. More seasoned players will focus on more technical and skill-specific training. Everyone comes together in afternoon to participate in games. Cost: €65 Family and Additional Camp discounts available Times: 10.30am - 3pm from Monday to Friday Club Address Date Bohemians FC Ben Wadding Park July 16-20, July 23-27 De La Salle FC Williamstown July 9-13 Dungarvan Utd Kilrush Park,Dungarvan July 30-Aug 3 Ferrybank AFC Abbeylands July 2-6 Park Rangers AFC The Glen, Faithlegg August 6-10 Tramore AFC Graun Park, Tramore July 2-6 Waterford Utd FC Regional Sports Centre August 13-17 BOOK ONLINE AT www.summersoccerschools.ie 6 FAI Summer Soccer Schools Edmund Rice Camps 2018
Activities include: Arts & Crafts, Outdoor Pursuits, Treasure Trail, Musical Games, Soccer, Bouncy Castle with lots more fun activities. Venue: Ferryfun Childcare and Afterschool Centre, Belmont Road, Ferrybank Dates: Camp will run for 7 weeks from July 2nd to August 17th Times: 9am-4pm Daily for primary school children Price: €60 per child/week (reduced rates for shorter weeks) Tel: 051-833280 to book a place Learn about water safety, ocean awareness and wave conditions. Make new friends and have the best fun learning to surf.
Times: Mon-Fri 10am-12.30pm and 2pm-4.30pm each day Dates: Weekly in July and August, from July 2nd.
Cost: €95 (reductions for two or more from same family) Also Irish Language Surf Camps July -August Surf Equipment Hire Sessions—€15.00 for 2hrs Contact Person: Billy Butler– Surf Instructor Tel: 051-386773 / 086-3914908 Web: www.freedomsurfschool.com Complete hands on baking using weighing scales, electric hand mixers, following recipe sheets, all in a fun and very relaxed atmosphere. What they make...Lemon Meringue Pie, Biscuits, Apple Tart, Swissrolls, Brownies, Wholemeal Brown Bread and much more!
Venue: Newtown, Tramore, Co. Waterford. Dates: Months of July & August Week of the: 2nd of July, 9th of July, 16th of July, 23rd of July, 30th of July, 7th of August and 13th of August Time: Monday-Thursday 10am-2pm
Suitable for girls & boys aged 6 years up.
All ingredients, aprons and recipe sheets are supplied
Kids bring home what they make Cost: €80 for 4 days Tel: Rosemarie on 087-9347876 7 FerryFun Summer Camp 2018 Freedom Surf School Summer Surf Camps 2018 Glebe House Bakery - Summer Baking Camps
A Summer Camp as Gaeilge for young people aged 10-14 years at Gaelcholaiste, Phort Lairge, Ballygunner, Waterford Activities include: Art, Cooking, Sports & Drama Dates: Mon.
2nd July—Fri. 6th July Times: 9.30am-2.30pm daily Cost: €65 per child for the week Contact: Tracey on 051-821742 or email Fiona@gcpl.ie for more info Kayaking and Canoeing Courses running throughout the summer. Children 10 and over can learn to kayak in a safe and fun environment with experienced and qualified instructors. Separate teenage groups for 15 - 17 yrs. Tel: 087-2265550 or Pure Adventure Ireland on Facebook Web: www.pureadventure.ie Ardkeen Business Park, Outer Ring Road, Waterford Dates: Monday 2nd July to Friday 24th August inclusive. Different options for full days and half days available – contact us at the centre for further details Contact: Imelda or Denise on 051 858967 extension 8 Children learn cooking skills, produce recipes, build confidence and have lots of fun.
Produce at least 2 recipes every day and will take home whatever is left that they made, after they have sampled it!
Dates: 2nd - 6th July 9th -13th July 16th - 20th July 23rd - 27th July Times: 9.30am to 1pm Age Group: 5 - 13 yrs. Cost: €100 Tel: 086 - 8033115 Email: mary@kater4kidz.com Website: www.kater4kidz.com 8 Glor na nDeise Summer Camp 2018 Irish Canoe Kayak 2018 Jigsaw Summer Camp 2018 Kater4Kidz Cookery & Nutrition Summer Camp
Football, Hurling, Camogie, Rounders Fee: €60 per child. Family discounts €50 2nd child, €40 3rd & 4th child. Tel: Eoin Breathnach (County Co-ordinator) 087 921 9345 Online: www.kelloggsculcamps.gaa.ie Indoor and outdoor all weather pitches for daily activities such as sports with coaches, baking, arts & crafts, and many more.
Weekly trip included in price Venue: McGinn Park, Ballygunner GAA Complex. Dates: 2nd July - 13th July 2017 Time: 9am - 6pm full/part time options available Tel: 087-6677721 or 051-821732 9 Week 1 July 2nd-6th Roanmore Cleaboy Eoin Sheridan 083-1567572 Ballygunner Noel Power 086-3115968 Passage Max Flanagan 087-6753267 Stradbally Tomás Walsh 087-7681546 Abbeyside Carmel O'Connor 086-3395882 Week 2 July 9th - 13th Gaultier Eddie Fitzgerald 087-7589472 De La Salle Joey Carton 087-9215541 Dunhill Niall Moore 086-6940309 Brickey Rangers Angela Whelan 087-2641164 Ballyduff Upper Martina Joyce 086-8264629 Week 3 July 16th – 20th Ballygunner Noel Power 086-3115968 Mount Sion Peter Walsh 087-1355359 St.
Saviours Pamela Jacob 085-8408146 Clashmore Katie Fleming 087-9499266 Cappoquin Eilish Curran 087-6141686 Week 4 July 23rd - 27th Ballyduff Lower Philip Hoban 087-2437435 Butlerstown Bríd McGuire 086-3844506 Ballinameela MichelleSheridan087-9527234 Dungarvan Niamh Harty 087-9241532 Gaultier 2 Eddie Fitzgerald 087-7589472 Week 5 July 30th – Aug 3rd Williamstown Cathy Hunt 087-9650898 Ballymacarbry Tom Guiry 087-2202933 Lismore Ann O'Sullivan 087-9774648 Tramore Denise Connor 083-1523257 Week 6 Aug 6th - 10th Tramore Denise Connor 083-1523257 Rathgormack Vinny Murray 087-9969403 Kill Claire O'Donnell 086-3912126 Bohadoon Mary Fahey 087-2813935 Knockanore Lisa Henley 086-3461882 Week 7 Aug 13th - 17th Ferrybank RosemaryHeffernan087-7982990 De La Salle College EamonnFitzgeraldc/oStDeclan's Tramore Denise Connor 083-1523257 Portlaw Sally Ann Walsh 087-3128981 St.
Mollerans Adian Reade 087-2142600 Ardmore Kirsten O'Sullivan 083-3520114 Tournaneena Aiden McGrath 083-1523257 Week 8 Aug 20th - 24th Walsh Park Eoin Breathnach 087-9219345 Fraher Field Eoin Breathnach 087-9219345 Kellogs G.A.A. Cul Camps 2018 Keen Kidz Summer Camp 2018
All camps will be an action packed week of fun and creativity with an end of week performance for families and friends. Ages 4-17+years MAD CAMP Music, Art & Drama. Creative writing, role playing and improvisation. No experience in music, art required. Venue: Riverstown Community Centre, Tramore 2017 Dates: Camp 1: Mon 9th - Fri 13th July Age 7+ Camp 2: Mon 16th - Fri 20th July Age 7+ Time: 10am-3pm Cost: €60 (Bring a packed lunch/drinks) Age: 7-14 yrs BIG BAND/SONGWRITING/PERFORMANCE CAMP Cost includes making an instrument to bring home Date: Mon 23rd July—Fri 27h July Time: 10am-3pm Cost: €60 (Bring a packed lunch/drinks) Age: 10+ years DRUM/FUN MAKE A CAJON DRUM Date: Mon 30th July—Friday 3rd Aug.
Time: 10am-3pm Cost: €60 Age: 7+ years TINY TOTS CAMP Activity, Percussion, Singing, Dancing and Games Date: Tues 7th Aug-Fri 10th Aug.
Time: 10am-1pm Cost: €40 Age: 4-6 yrs Tel: Contact Kay 087-9577661 or 051 - 330342 Web: www.klubmuzik.ie Our Camps are the perfect place to keep your child active during the long summer holidays or during school holidays. Loads of fun activities ... Venue: Butler Community Centre (John's Park) Dates: 2nd - 6th July; 9th - 13th July; 16 -20 July; 20th -24th August Age: 4-12 years Time: 10 am until 2 pm each day Price: €50 euro per week For more information and to book call : Adriana (NCEF Qualified Children's Fitness Instructor) : 086 3546446 Claire (Qualified Children's worker) : 085 1254955 10 Krazie Kidz Kampz 2018 Klub Muzik 2018
Kingfisher Club, Tramore Rd, Waterford Fun Multi Sport programme, aiming to provide children with a fun and safe environment to do sport, play games and other activities. Each session runs for 45 – 60 minutes depending on the particular activity. We offer as many activities as possible to provide children with a range of skills to try, develop and enjoy! Activities include: Daily swimming lesson, Arts and Crafts, Parachute Games, Indoor and Outdoor Sports, Dance, Treasure Hunts Dates: Weekly from 2nd July to 24th August Times: 10am-3pm (Early drop off available from 8.30, late collection) Ages: 5-12 years Cost: €80 per week with €5 discount for siblings with exception of the week of bank holiday (4 days 8-11 August) €60 no sibling discount Contact: Booking available at Kingfisher Club or phone 051-85030 Operating Summer Camps for over 35 years there are a range of activities e.g.
High energy assault courses, Zorbee ball roll, KMX Karts, Speed Stacking, Radio Flyer Cyclones, Disco Dome and Air Mountain. New activites for 2018 include Spider Climbing Tower and Slide, Extreme Air Jumper and Extreme Mobile Climbing Tower (Activities vary for the age groups and camp locations) 2 programmes of activities for primary school children: Fun time Activity Experience for 5-6 yr olds Multi-Activity Experience for 7-12 yr olds Dates: 9th- 13th JulySt Augustine's College – Dungarvan Wk1 16th- 20th JulySt Augustine's College – Dungarvan Wk2 23rd - 27th July - Ballygunner GAA Club 30th July- 3rd Aug - Ard Scoil na Mara -Tramore 7th-11th Aug - Abbey Community College, Ferrybank Cost: €100 - 1st Child, €85- 2nd Child, €70 - 3rd Child Times: 9.30am-3.30pm daily Tel: 1890 538 746 Email: info@letsgo.ie Web: www.letsgo.ie 11 Kingfisher Club Summer Camp 2018 Let's Go Summer School
Children will learn more about rugby values such as team work, respect and integrity, and also become more aware of the importance of physical fitness. They will also learn to develop the basic rugby skills of passing, tackling (in a controlled environment), evasion and kicking. Each participant will receive an Official Summer Camp Pack (Adidas Summer Camp T-Shirt, Adidas Shorts, Adidas Socks, Draw-String Bag, Mouth Guard and one Junior ticket to a Munster pre-season match) Venue: Waterford I.T. West Campus, Carriganore Dates: Monday 30th - Friday 3rd August Times: 9.30am-1.30pm Monday-Friday Age: 6-12 years Cost: €85 , €10 discount for additional children from same family.
Tel: Munster Rugby on 021-4323563 (9am-5pm) Application forms or online booking via www.munsterrugby.ie/domestic/rugby/camps Summer Camps, Tramore 2018 Gremmie Turtles Surf Camp: Age: 6—8 years Time: 10am to 12.30 Surf & Beach Camp: Age: 8-14 years Time: 10am to 12.30 Teen Zone: Age: 11-17 years Time: 4pm to 6pm Dates: July and August Cost: 1 day, 3 day and 5 day rates available Tel: 051 390944 Web:www.oceanics.ie 12 Munster Rugby Summer Camp 2018 Oceanic's Manoeuvres Surf School & Marine Centre
Parks Tennis is an opportunity for children from 5 - 17 yrs to discover hidden talents, make new friends and have lots of active fun. All are welcome from beginners to improvers. Registration at all venues 9:30am on Mon 2nd and Tuesday 3rd of July 3 Week Programme: 2nd July - 20th July (weekdays) Mon-Fri Fee: €35 per child , extra family member €30 Tel: Patrick 085-7482384 Waterford City Venue Viewmount Estate Courts Time: 10 to 11.30am beginners only 11.30 to 1pm Improvers & advanced Tramore Venues Marian Terrace Court: 10 to 11.30am Beginners only 11.30 – 1pm Beginners and Improvers Tramore Tennis Club: 10 to 11.30am Improvers; 11.30 to 1pm Advanced Splashworld Swim Camp, Tramore 2018 Each day there will be a 35-minutes of lesson followed by 25 minutes of games and fully supervised playtime Dates: Week 1: July 2nd-6th Week 2: July 9th-13th Week 3: July 16th-20th Week 4: July 23rd-27th Week 5: August 6th-10th Week 6: August 13th-17th Ages: 3-12 years grouped by ability Time: 10am - 11am Monday to Friday Cost: €39 per week Tel: 051-390176 Web: www.splashworld.ie/pool 13 Parks Tennis Summer Camp 2018 Splashworld Swim Camp 2018
An award winning performing, fun and games summer camp. Camps are so much more than a performing arts camps. Born from a desire to instil confidence in children, activities including: A superhero masterclass taught by real superheroes, New camp games, Daily arts & crafts section Fun news & weather reporting and of course singing, dancing and drama. Friday finale showcase where all are welcome. All children receive a free t-shirt, star award, kindness card, arts and crafts and some surprises too.
Ages: This camp caters for boys and girls ages 4 -12 years. Advanced programme for 9-12yrs.
St John of God NS 9th July to 13th July Dungarvan Town Hall Theatre 13th to 17th Aug Tramore GAA 23rd July to 27th July Price: €95 single, 2 siblings €170, 3 siblings €235, 4 siblings €300 Payment by instalments available Time: 9.30 am to 2.30 pm Web: www.starcamp.ie Tel: 021 - 4377900 Activities include Arts & Crafts, Drama, Sports, Cookery and Day Trips Venue: Lower Yellow Road, Waterford Date: 2nd - 6th July 9th - 13th July 16th - 20th July 23rd - 27th July 30th - 3rd August 20th -24th August Cost: €125 per week Time: 8.45am - 3pm (Monday - Friday) Tel: Maria 051-843512 Subsidies Available as low as €60 p.w.
14 Star Camp 2018 St. Joseph's Summer Camp 2018
Age: 6-12 years Date: 16th July - 20th July Cost: €80 for one child and €150 for two children Venue: St Declan's Community College, Kilmacthomas Tel: 051- 294100 or Aine on 087 7618127 Johns Hill, Waterford City Weekly Highlights - Cardio Tennis (tennis to music) Obstacle Course etc. Week 1 (Teen camp) June 11th-14th 11.30am-1.30pm Week 2 All ages July 2nd-6th 9am-12.30pm Week 3 All ages July 9th-13th 9am-12.30pm Weeks 2,3 Members €60 / Non-members €75 Discounts available for siblings Registration Forms available in the club or contact Debbie or Michelle on 051- 874350 or 086-8555706 Activities include Art & Craft, Sport, Outdoor/Indoor Play and Cooking Age: 5 to 10 years Dates: Weekly in July Monday-Friday Times: 9am to 2.30pm Cost: €54 per week.
10% discount for siblings or more than one week. Venue: St. Brigid's Children Centre, Powersfield, Hennessy's Rd. Tel: 051-591548 for bookings Email: childrencentre@stbrigidsfcc.ie Sing, Dance, Act and have fun with Richie and Erica Hayes Dates: 9th – 13h July Times: 9.30am to 2.30pm Cost: €90 per week Venue: Garter Lane Theatre, Waterford Tel: 051-855038 for bookings Web: www.garterlane.ie 15 Kilmacthomas Summer Camp 2018 St. Brigid's Children Centre Camp 2018 Summer Panto Camp 2018 St. Anne's Summer Camp 2018
Our Summer Camp in Dungarvan is a Multi Activity Technology Camp. All children will firstly learn the basics. There is a big emphasis on creativity and most children will get to design and make their own Badge, T-shirt and Ruler. All children will be introduced to Coding and Programming and they will get an opportunity to design and create their own Computer Games. Children will have fun mixing Music, creating Animations and learning Robotics. Older children will get to experience 3D Design as well as using a Raspberry Pi. Some children will get to design their own Website and everybody will get to do lots of activities in Minecraft.
All the details can be found on our website – www.techkidz.ie. Each child will work on a laptop or Raspberry Pi provided by Techkidz. Age: 7-14 years Dates: 30th July – 3rd August Time: 2.30pm – 5pm Venue: Dungarvan Enterprise Centre, Dungarvan Bookings: Online at www.techkidz.ie or call Paula at 022 51318 Musical Theatre Camps in Dance, Drama & Singing. Children will be subdivided into their own age groups. Venue: Unit 11a Six Cross Roads Business Park, Kilbarry, Waterford. Age: 4-15 Years Dates: Monday 2ndFriday 6th July Monday 20th - Friday 24th August Time: 10.30am – 3pm daily Cost: €75 per week Tel: 051-373995 16 Techkidz Summer Camp 2018 Theatre Box Stage School Summer Camps 2018
8 different activities each day Mon-Thurs. Campers choice on Fridays Dates: Monday 2nd July - Friday 24th August 2018 Ages: For boys & girls aged 4 - 12 years (4 yr old must be starting school in Sept) Times: 10am - 3pm (Monday - Friday) Prices: 2 Days 3 Days 4 Days 5 Days 1 child €30 €40 €50 €60 Family Concessions Available NO BOOKING NECESSARY Just arrive on the day you wish to attend and register that morning Venue: The Dunhill Sports Centre, Ballyphilip, Dunhill, Co. Waterford. Tel: 051-396333 Email: dunhillcentre@eircom.net 2 fantastic summer camps will be held this year in WAMA, a great way for existing students and new future students to dip their toe into many of their courses.
At the end of the week there is an Open Mic concert where everyone gets an opportunity to be on stage.
Age: 5 to15 years Students will be separated into age groups Venue: Unit 2, Passage Cross, Dunmore Rd, Waterford Times: 10.30am - 3pm Variety Summer Camp 1: Monday 2nd July - Friday 6th July Variety Summer Camp 2: Monday 13th Aug - Friday 17th Aug Cost: €75 for entire week-includes all instrument hire and art materials Tel: 051-821014 Web: www.waterfordacademy.ie 17 The Brill Dunhill Summer Camp 2018 Waterford Academy of Music & Arts 2018
Join us for a week packed with art, dance, drama, film, storytelling, story making, visual art and more. Venue: Mount Sion Secondary School, Waterford Dates: Monday 16th July to Friday 20th July Age: 4 - 13 yrs.
Cost: Ring for details Tel: 051-879377 Email: info@waterfordyoutharts.com Web: www.waterfordyoutharts.com Venue: Waterford City RFC, Kilbarry Road, Waterford Dates: Monday 2nd July to Friday 6th July Age: 5 - 15 yrs. Time: 9.30am-1.30pm Cost: Ring for details Tel: Jemma on 087-2142385 Open to children of all abilities both members and non-members Venue: Unit 3, Carrickpherish Business Park, Waterford Dates: Week 1 Tuesday 3rd July-Friday 6th July Week 2 Tuesday 10th July-Friday 13th July Week 3 Tuesday 17th July-Friday 20th July Week 4 Tuesday 24th July-Friday 27th July Time: 9am-12pm Cost: €65 Ages: 6-14 years Book: www.waterfordgymnastics.com 18 Waterford Youth Arts Summer Camp 2018 Waterford City Rugby Summer Camp 2018 Waterford Gymnastics Summer Camp 2018
Summer Camp runs for 6 weeks from July 2 with weekly cost inclusive of one outing per week. Dates: Monday July 2 till August 10 Age: Primary School Children Time: 10am - 4pm Monday-Friday Early drop off / Late collection available for extra €2 per day Cost: €60 per week Family /Multiple Week Discounts Available Tel: Aine 051-873918 The Programme of activities for children (5 - 12 yr olds) will include an introduction to all popular sportsindoor and outdoor, fun activities such as parachute games, bouncy castles, pedal karts, arts and crafts, kidz baking to name but a few. New this year is a Robot workshop where children make their own robot to take home.
Dates: Week 1: 2nd - 6th July Week 2: 9th - 13th July Week 3: 16th – 21st July Week 4: 24th - 20th July Week 5: 30th July – 3rd August Week 6: 6th - 10th Aug Week 7: 13th - 17th August Week 8: 20th - 24th August Time: 10am - 4.00pm Early bird option available (8.45am start) Late Collection (until 4.30pm) also available Cost: Call to enquire Tel: 051-834444 . Email: witarena@wit.ie 19 Williamstown Community Childcare Centre W.I.T Summer Camp 2018
www.waterfordyouthspot.ie waterfordyic@wstcys.ie Shaping the future of today's youth Shaping the future of today's youth HEALTH EDUCATION EMPLOYMENT LIFE OPINION Shaping the future of today's youth