Life after retirement - Bienvenue RTO/ERO District 27 Ottawa
If your browser does not support JavaScript, please read the page content below: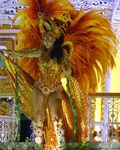 Horizons 27 RTO/ERO DISTRICT 27 OTTAWA-CARLETON FALL 2014 VOLUME 38 NUMBER 3 LIFE AFTER RETIREMENT Featuring articles about our members . by our members — a continuing series See page 1 for our cover photo contest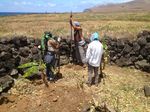 1 Horizons 27
Fall 2014
Volume 38
Number 3 www.rto-ero-ottawa-carleton.org HORIZONS 27 is published three times per year by RTO/ERO District 27 OttawaCarleton to provide information to members on matters both at the district and provincial levels. The editorial committee reserves the right to modify any submission to determine the appropriateness of the submission and to fit the space available in a particular issue. The views expressed by the authors do not necessarily reflect those of RTO/ERO.
The opinions of our members are important to us. If you have any comments or suggestions, please feel free to email Carol Barazzuol at carol291@rogers.com. We will include Letters to the Editor as space allows. Horizons 27 Magazine Co-Editors: Carol Barazzuol, Stuart Fraser Translation: Lise Rheault Regular Contributor: Victor Laurin Website: Stuart Fraser Winter Edition October, 2014 Spring Edition March, 2015 Fall Edition June, 2015 Deadlines for Submissions No magazine? Changed address or e-mail? New to the area? Moving away? Contact Toronto at 1-800-361-9888 President Denis Monnin (613) 402-5193 monnindenis@gmail.com Health Services Roger Lalonde 613-749-6267 rtl@rogers.com Contact Information Membership Janet Booren 613-256-4031 jbooren49@gmail.com Pension & Retirement Samir Khordoc 613 824 7348 sgk8306@rogers.com If you know of a member who has celebrated a special event, lost a loved one, is hospitalized or is a shut-in, please ask Judy Knudson or Angèle Donoghue to send an appropriate message.
613-521-6714 jknudson@rogers.com 613-739-7300 donoghue00@hotmail.com Goodwill Committee FEATURED SECTION LIFE AFTER RETIREMENT p. 8 Articles about our members . By our members Cover photo by District 27 RTO/ERO member Russell Smith About the cover: We visited Gaudi's Sagrada Familia in Barcelona, Spain on 30 April 2014. I had seen this remarkable church many years ago when the interior was a barren construction site. The transformation since that time has been astounding. The plethora of new mosaics and other art and the ballet of soaring columns are enchanting, but most impressive is the effect of the sunlight entering through tall walls of multicoloured glass and a skylight bathing the central hanging crucifix with gold.
One should spend time on a circuit of the exterior as well to appreciate the sculptures of Biblical subjects. It is advisable to book your visit (or an over-priced tour) online many days or even weeks in advance. There are two access points, one for pre-booked entry where there may be a wait of a few minutes. The other is for those who are buying tickets on site. When we went in about 10 a.m., those people were looking at standing in line for two or three hours. At some point the ticket sales would be closed altogether for the remainder of the day. Go to the following link for more photos: tinyurl.com/qjtdz27 Submit your high resolution photo to Carol Barazzuol at carol291@rogers.com YOUR PHOTO COULD BE ON OUR NEXT COVER Are you doing interesting things in your retirement? Have you visited a unique vacation spot? Have you published a book? Do you have an exciting second career? Do you have an interesting hobby? Do you know a retired teacher who lives an exotic and adventurous life?
We want to hear from you! Horizons 27 would like to include articles about District 27 members who prove the saying "life begins after retirement." Contact Carol Barazzuol, Horizons 27 co-editor, with your story: 613-728-6336 or carol291@rogers.com We want to know more about you!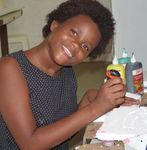 2 Horizons 27
Fall 2014
Volume 38
Number 3 Today, 15% of the Canadian population is 65 years of age or older. In 2020, that number will increase to 22%. If we include those who are eligible to retire at 55, the percentage is even greater — 40 * ) I am especially aware of the importance of the social, intellectual, emotional, environmental, physical, and spiritual needs ) of the members I represent as President of District 27, now and in the future. We must look at the projected increase in Canada's retirement population with renewed interest so that we can be ready to make the most of it. As we come to accept that we are aging, let us not forget those among us who are isolated due to illness or advancing years.
Not long ago, I met a former colleague who is suffering from rheumatoid arthritis, which prevented him from playing the piano as he always loved to do. Having also made a bad investment, he was in the situation of not being able to enjoy the pleasure of travelling that many of us dream of. He also felt very isolated from the world because of this unfortunate situation. My intention is only to remind us to keep in touch with those around us who are suffering from different age-related diseases or who are in the early stages of a brain disease. After all, one Canadian out of four suffers from a type of mental illness * ) It has been my experience that we ourselves gain so much in sharing our time with others.
(*) Source: Employment and Social Development Canada (**) Source: Retirement Living Guide, 12th annual, 2014 Directory ) Source: Health Canada From the desk of Denis Monnin, President District 27 occasionally emails members in order to keep them informed of our latest notices, social activities and new initiatives. Visit our website or go to the following link to sign up for our e-news bulletins: tinyurl.com/mny4kx6 You will still receive paper copies of Horizons 27 when you subscribe to our email service. Member names and email addresses are confidential and will not be shared.
If your postal address or email has changed, or if you are adding an email address to your member profile, send your request to membership@rto-ero.org E-News Bulletins Wellness Day in planning stage With the above article in mind, District 27, in partnership with the Canadian Diabetes Assotiation, is in the planning stages for a Wellness Day to be held April 15, 2015.
Mayor Jim Watson has already agreed, if he is re-elected, to come and say a few words regarding the City of Ottawa Older Adult Plan (2012-2014). Q1 - Clarify when a "trip within a trip" is or is not covered. A1 - A trip starts the day participants leave their province of residence. Participants can go from one destination to another, and it will be considered the same trip. Therefore, once participants leave their province of residence, they no longer qualify for Cancellation Insurance as the policy stipulates. However, trip interruption/delay and emergency medical coverage will apply as long as it occurs within their alloted 62 days and/or Supplemental Travel Plan.
It is important to remember that, in order to report a Trip Cancellation claim, participants must still be in their province of residence and before the date of departure. The reason for the cancellation should be "sudden and unforeseen." "Sudden and unforeseen" events that occur after leaving their province of residence and after the date of departure are considered under the Trip Interruption or Trip Delay benefits. Please contact Johnson Plan Benefits Service (*) with your specific questions/concerns.
Q2 - What does the Vision Care benefit provide with respect to cataract and intraocular lens surgery? Why is reimbursement not differentiated in the plan? A2 - New lenses (excluding frames) purchased within six months of eye surgery are eligible under the surgical vision benefit within the vision coverage.
Payment is made at 80% to a lifetime limit of $325 per insured person. The regular vision benefit of $325 must be exhausted prior to claiming under the surgical benefit. With respect to intraocular lens surgery, the surgery costs are provincially funded. A basic, foldable intraocular lens (IOL) that is inserted during the surgery is provincially funded in some provinces. The RTO/ERO plan considers the cost of an IOL that is over and above the amount funded by the province. Payment is made at 80% to a $300 maximum per eye per lifetime.
With respect to the reimbursement, please contact RTO/ERO for a Health Plan Enhancement Submission form to submit your request for any plan enhancement. (*) Q3 - Effective January 1, 2014, the Stability Clause has been expanded from cancer, heart or lung conditions to any condition. Why was this changed? A3 - Members should travel when they are healthy. Members with unstable serious health conditions other than cancer, heart or lung were able to travel while someone who had cancer and was not stable did not have the same opportunity. Claims affect the plan rates for everyone.
Q4 - Explain changes to travel insurance related to exclusions for almost any pre-existing medical condition.
A4 - As every participant's pre-existing condition differs from one participant to another, you are encouraged to call Johnson Plan Benefits Service to find out how your condition may or may not affect your travel insurance. (*) (*) 1-877-406-9007 Health Plan - questions & answers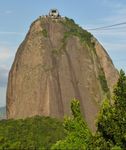 Horizons 27
Spring 2014
Volume 38
Number 2 8 3 Horizons 27
Fall 2014
Volume 38
Number 3 www.rto-ero-ottawa-carleton.org A - 80+ Reception When: October 7 Where: Centurion Centre, 170 Colonnade Road, Ottawa From: 11:30 a.m. - 1:30 p.m. Cost: Free for 80+ ($10.00 for one accompanying person) Register at louisenoailles@hotmail.com by October 1st Contact: Louise Noailles, 3691 Old HWY 17 Rockland, ON K4K 1W2 tel: 613-446-5863 B - Euchre Game When: October 28 Where: Heron Road Community Centre, 1480 Heron Road, Ottawa From: 1:00 p.m. - 3:00 p.m.
Cost: Free Register at hough@rogers.com by October 1st Contact: Yvonne Hough, 206-1005 Beauparc Pvt. Ottawa, ON K1J 0A1 tel: 613-668-1384 C - AGM and Fall Luncheon When: November 18 Where: Ottawa Hunt & Golf Club, 1 Hunt Club Road, Ottawa From: 11:00 a.m. - 2:00 p.m. Cost: $25.00 Register at monnindenis@gmail.com by November 10th Contact: Denis Monnin, 13 Creek's End Lane, Ottawa, ON K2H 1C7 tel: 613-402-5193 D - Christmas Luncheon When: December 11 Where: RA Center, 2451 Riverside Drive, Ottawa From: 11:30 a.m. - 2:00 p.m.
Cost: $25.00 Register at louisenoailles@hotmail.com by December 1st Contact: Louise Noailles, 3691 Old HWY 17, Rockland, ON K4K 1W2 tel: 613-446-5863 E - Day Trip to Upper Canada Village When: December 14 Where: Bus and lunch Departs: To be determined Cost: $112.00 per person Register at hough@rogers.com by December 1st Contact: Yvonne Hough, 206-1005 Beauparc Pvt.
Ottawa, ON K1J 0A1 tel: 613-668-1384 The Know Your Health Plan workshop will be offered in 2015 See generic coupon on facing page RTO/ERO Social Events October-December 2014 1 - September 30, 9:30 a.m. - 11:00 a.m. at 110 Place D'Orléans Dr., Orléans (next to Place d'Orléans) 2 - October 21, 9:30 a.m. - 11:00 a.m. at 1150 Carp Rd., Stittsville 3 - November 25, 9:30 a.m. - 11:00 a.m. at 2495 Bank St., Ottawa A - Welcome to Retirement Luncheon Where: Immaculata High School, 140 Main St., Ottawa When: Thursday, September 25, 11:30 a.m. Cost: Newly or Recently Retired Teachers - no charge RWTO/OERO members $15.00 Register by: September 22 Contact: Lynne McCarney 613-739-4695, lynne.mccarney@opera.ncf.ca B - Tea At Kristy's Where: Kristy's Restaurant, 809 Richmond Rd., Ottawa When: First Friday of every month except July and August Time: 2:00 p.m.
No need to register. Just come along and bring your friends. Everyone is welcome. RWTO/OERO Social Events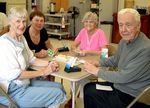 Horizons 27
Spring 2014
Volume 38
Number 2 8 Horizons 27
Spring 2014
Volume 38
Number 2 8 4 Horizons 27
Fall 2014
Volume 38
Number 3 Finally, we have a bilingual choir director! Welcome to Hélène Rhul, an Ottawa region native retired since June, 2013 from l'École Alain-Fortin in Orléans. Hélène joined the Entre-Nous choir in September, 2013 as a choir member while still involved with two other choirs such as the ''Choeur d'Orléans'' (as a chorister) and ''Les Jeunes de Coeur de CSMO'' (as an accompanist). Hélène has always been musically involved: choir member in primary school, piano lessons starting at age six, music studies at the University of Ottawa (BA with a specialist in piano) and a career as a music teacher at the elementary level. Many thanks Hélène for taking on the position as director of the Entre-Nous choir. We are indeed blessed to have as choir director an accomplished musician with so much experience and musical knowledge.
R Circle the event you wish to attend. (Photocopy this coupon if you wish to attend more than one event.) A) 80+ Reception
B) Euchre Game
C) AGM and Fall Luncheon
D) Christmas Luncheon
E) Day Trip to Upper Canada Village Name _ _ Address _ _ Telephone _ _ email _ _ Mail this completed coupon and a cheque for the amount due, payable to Treasurer, RTO/ERO, District 27, to the appropriate contact listed on the previous page. This annual RTO/ERO event was held in May. Of the 50 players attending, the top prizes went to: 1st Murray Kitts $50 (who got to play this time), 2nd Tony Newton, $30 and 3rd Mary Quinn, $20. A dozen lucky players won excellent door prizes, all picked specially by Denton Wilson. Special thanks to Chandra Beebakhee (hall), Mary Quinn (supplies), Michele Tenace (lunch), Murray Kitts (director), and, once again, Wendy Old, who coped again so well with the big job registering all the participants. LET'S PLAY BRIDGE (Heron Road Community Centre, 3rd floor)
Mondays at 12:30 except summer months. All levels welcome. No partner needed. Info: Cecile Roy 613-738-2421 or Louise Duvernet 613-738-8021
Wednesdays at 12:30 all year round. Duplicate Bridge requires a partner. Info: Murray Kitts 613-830-9827
Thursdays at 12:30 all year round. All levels welcome. No partner needed. Info: John Quinn 613-731-1152 Bridge Extravaganza - fun, food, prizes We are a bilingual choir of retired teachers sponsored by RTO/ ERO District 27 with a mission to perform musical recitals for seniors in the Ottawa region.
Choir practices and recitals are held every Thursday from September to June at the Heron Road Community Centre, 3rd floor. Our repertoire is varied and includes sacred, secular, folk, and spirituals We are also in need of choristers, particularly tenors and basses. Please feel free to visit our website to see the choir in action at: http://en.choraleentre-nouschoir.ca Information: Ron Desroches, choir president and District 27 board member, 613-748-6950, rdesro6950@rogers.com New Entre-Nous choir director Entre-Nous seeks choristers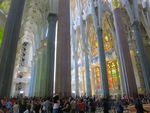 5 Horizons 27
Fall 2014
Volume 38
Number 3 www.rto-ero-ottawa-carleton.org Out‐of‐Province/Canada Travel Update RTO/ERO and Johnson Inc. is proud to offer our Supplemental Travel Plan that provides coverage beyond the 62 days of travel coverage included in the Extended Health Care Plan. Designed to work seamlessly with the Extended Health Care Plan, you can purchase the Supplemental Travel Plan even while you are travelling during your first 62 days. Every RTO/ERO District has a District Health Services and Insurance representative to assist members. Our District 27 representative is Roger Lalonde (See the inside cover of this issue for his contact information).
Proof of Departure For multi-trip plan and single trip plan:
All insured participants must have their own proof of departure
Must prove when last in province of residence: Examples – boarding pass, credit card receipt & statement, or signed paramedical receipt Base Plan - 62 vs. 75 Days
According to the Conference Board of Canada, 61% of snowbird trips are between 31 and 60 days
Supplemental travel rates for one block of 15 days: Age 55-59 $49; 60-64 $73; 65-69 $101; 70-74 $133
Will you be travelling longer than 62/75 days? Contact Allianz Global Assistance, formerly Mondial Assistance. (See below) Supplemental Travel Plan
No medical questionnaire – guaranteed approval
Rates are not based on medical history
Are you and your spouse in different age bands? - Member younger? – purchase couple coverage based on member's younger age - Spouse younger? – purchase 2 single plans Note: Participation in the Supplemental Travel Plan is increasing! Limitation of Benefits
Following emergency treatment, Allianz will determine if you must return to Canada for continued treatment.
If you choose not to return, Allianz will issue a limitation of benefits (LOB).
No further payments will be made for continued treatment, recurrence or complications due to this condition.
Coverage remains in effect for unrelated emergencies. Additional Information
Allianz's pre-trip planning assistance: - travel advisories, required inoculations, currencies, visa requirements - Allianz's emergency contact phone number(s) & how to call out of the country you are visiting - required country codes. (See below)
In the event of a claim, call Allianz as soon as possible: - If Allianz is not contacted within 48 hours, limit of $2,000 - Allianz will advise where to go for treatment – quality of care, upfront payments Stability Clause
Definition: Any medical condition or surgery that you contemplated or reasonably foresaw the need to seek or receive treatment or surgery for in the 90 days prior to the date of - Departure - Initial booking (applicable to trip cancellation) - Any payment (applicable to trip cancellation)
Effective January 1, 2014, the Stability Clause has been expanded from cancer, heart or lung condition to any condition.
Why was this changed ?
Members should travel when they are healthy. - Members with unstable, serious health conditions other than cancer, heart or lung were able to travel, while someone who had cancer and was not stable did not have the same opportunity. - Claims affect the plan rates for everyone. In a medical emergency while travelling, contact Allianz Global Assistance (formerly Mondial Assistance) 1.800.249.6556 toll free in Canada or the U.S. 00.1.800.514.3702 toll free from Mexico 1.888.751.4403 toll free from Dominican Republic 800.9221.9221 toll free from other countries that participate in Universal International 519.742.6683 collect from anywhere else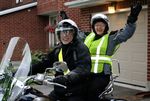 Horizons 27
Fall 2014
Volume 38
Number 3 6 by Julie Lizotte, Director, RAFO The Rendez-vous des aînés francophones d'Ottawa (RAFO) is happy to establish a partnership with District 27 (OttawaCarleton) of the Retired Teachers of Ontario (RTO). This should encourage francophone retirees in acquiring the necessary tools which will enable them to live healthier during retirement. RAFO is a not for profit organization (facebook.rafo.ca) whose vision is to engage in the development of retirees and the community. Our regular programming has just been enhanced with the addition of two new activities. This autumn, as a pilot project and in cooperation with the City of Ottawa Paramedic Service, we will offer free of charge to local francophone retirees, who are 50 years old and over, a Certification Course in First Aid and CPR. Anglophone retirees will also have a chance to participate if they contact the Paramedic Service of Ottawa to learn where the course is available in English.
RAFO is also fully engaged in the Champlain LHIN initiative aiming at improving physical activity for the elderly and reducing their risks of falling. This autumn, and also free of charge, we will provide exercise classes in French with the help of a Physiotherapy Service Provider and in cooperation with the Champlain Community Care Access Centre (CCAC). To sign up for these classes, you must be a resident of Champlain and be 65 years old or over. The CCAC also provides classes in English. For more information, visit champlainhealthline.ca Finally, at the beginning of October, the RAFO will host a free Information Forum on the prevention of abuse and fraud towards the elderly.
For the above-mentioned activities and our Information Forum, we can only accommodate a limited number of participants. It is therefore very important to sign-up in advance at rafo.ca We hope these activities will benefit a maximum number of retirees. This is why we are establishing this partnership with District 27 (Ottawa-Carleton) RTO and hoping that it will be a lasting relationship. Rendez-vous des aînés francophones d'Ottawa (RAFO) forges partnership with RTO/ ERO District 27 rto-ero-ottawa-carleton.org
Horizons 27
Fall 2014
Volume 38
Number 3 www.rto-ero-ottawa-carleton.org 7 Welcome New Members District 27 has approximately 4,000 members. Please welcome the following new members who have joined us since September, 2013 and include them in our numerous activities. The names on this page reflect changes to District 27 membership that have taken place from September 2013 to July 2014. In Memoriam RTO/ERO District 27 extends condolences to families, friends and colleagues of our deceased members. We are grateful for their memory, their service and their friendship.
Ronald E. J. Milne Angeline Moreau W. Dennis Nolan Norah Phelan Jeanne M. Rancourt Dorothy B. Read Agnes M. Robinson Elaine Robitaille John D. Roebuck Therese Schatz Daphne N. Scrivener Lillian J. Seed Shirley J. Sheridan Lois M. Shouldice Hinderkien Silcox Jude M. Simard M. E. Smale Phyllis E. Smart J. Stewart Smith (of Nepean) Joyce T. Sorensen Suzanne St. Denis Kathleen Stanton Louise St-Jean Jerome Stubbings Joseph Taylor Andrew Timmermans Roger R. Trudel Gaetane Villemaire Marion V. Wallace Walter Weir Shirley M. Wetmore Barclay George Whyte Anna Williams Frances J. Wilson Helen V. Wilson Anetta Young Christena Armstrong Gwen A.
Aselford Angele S. M. Bishop Phyllis Bradt Margaret A. Burnett Josephine Cairns Mary Cameron Van Chislett Trevor C. Comfort John G. Connor Evelyn Davis Ralph David Emmerson Penelope Emmet Frank Foerster Paul Fortier Simonne Gaumond Dale K. Gibson Norman M. Goble Donald A. Grant James D. Hanlon John Harrod Madeleine S. Honeyman Beverley Hopkins Peter D. Hopwood Kathryn Hughes Marie C. Hughes Roger E. Ingall Stanley S. Katz Emily Knights Donald M. Lake Marion E. Landry Gilles Lapointe Geraldine Larocque Marie Lauzon Mary E. Leach Rhoda Lyons Muriel McMichael Derrick Grose Raymond Guay Rehana Hakim Joan Harvey Kevin Heney T.
Kenneth Hopkins Francine Y. Hough Liette Hurst Janet E. Ingall M. Christine Johnson Willene Johnston Pierre Kamel-Toueg Donald Kearnan Robert Keeler Kathleen Kenny Mary Elizabeth Knowles Chantal Lapointe Michel Lemyre Lucia Light Dave MacDonald Judith MacDonald Barbara MacDonald Moore Nancy MacLeod Deborah Macrae Ginette Mageau Pierre Martel P. Jane McAleese Sue McCarthy Jo Anne McCutcheon Mary McGahey Suzanne McGavin Eva McHenry Michael Moher Leah Mosher Marie-Marthe Ndombe Nsalakwa Joelle Agar Lesley Andrews Annie Baron Linda Bartlett Ginette Begin Mary Anne Benoit Richard Bercuson Gerald Bigras Joseph A.
F. Bishop Richard Blais Mariette Blanchard Edna Boivin M. Paulina Brecher Thelma CartwrightHopwood Nicole Charette Maryse Chenier Lise Chislett Kelley Cloer Joan Clow Maureen Cooke T. Glenn Coughtrey Jane Cronin Pauline CuillerierDemers Diane Daoust Susan E. Drinkwater D. Darlene Dudar Sylvie Duquette Arthur G. Emmet Karen Faulkner Ellen Forrester Joanne M. Fortier Audrey Girvan Maria D. Goble Susan Goodwin Mary O'Donohue Catrine Oprea Kathryn Page Sylvia J. Patterson Dawn Paxton Jacqueline Pichette Elinor Pouliot Ginette Proulx-Weaver David W. Read Peter Read Shirley Rocque Cynthia Rowland Laura P.
Ryan Sharon M. Sammon Mary Samson Christopher Sandes Katharine Saunders Micheline Schryer Paul Siebert Gayle Singer Marie Smith Shelley Smith-Dale R. Ben Sorensen Carol Steele Sandra Stewart Elizabeth H. Stubbert Margo Trewin Hasan Ural Scott Voelzing Anne E. Weir Dawn Wilson Carmen Wood Andrea Woolsey Barbara Wright Welcome to our District London, Middlesex - Suzann E. Crammond Haliburton, Kawartha Lakes - Karen Duncombe Cochrane, Timiskaming - Amy J. Feasey Niagara - Clive Hadley Peterborough - Bob Hartigan Parry SoundLen Hutchings Cochrane, Timiskaming - Francine Landriault Wellington - Joanna Patrick Cochrane, Timiskaming - Robert G.
Reade Parry Sound - Deborah Vogl Best wishes to those leaving our District Vancouver Island - Jean K. Baker Vancouver Island - Kenneth H. Baker Région du ciel bleu - Claudette S. Belanger Lanark - Gretta Bradley Lanark - Susann Casey Renfrew - Jeannie Mastine Vancouver Mainland - Susan Matthews Vancouver Mainland - William Ross McEachern Niagara - Mary G. Montgomery Leeds, Grenville - Gerald A. Osborne Waterloo - Gaetan Ouellette Sudbury/Manitoulin - Frances T. Tarini Sudbury/Manitoulin - Frank Tarini Peel - Fay Woolley Members Who Have Changed Districts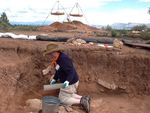 Horizons 27
Fall 2014
Volume 38
Number 3 8 LIFE AFTER RETIREMENT We asked for your submissions, and we were extremely impressed with your responses! The retired teachers of District 27 prove, yet again, that "life after retirement" is full of adventure, excitement and deep meaning. The articles on the following pages show that teachers never stop playing, exploring and learning, enjoying life to the fullest. We want to hear more about your activites, travels, hobbies and interests. Want to contribute? Go to page 1 (inside cover page).
Citizen Advocacy Ottawa A rewarding volunteer opportunity by Ellen Dettman, District 27 member Teaching is a demanding, immensely rewarding profession.
It requires patience, a sense of fairness, a positive attitude, a willingness to embrace diversity and the desire to make a difference in the lives of others. When I retired, I wanted to contribute in a way that would allow me to use the skills I developed as a teacher. Citizen Advocacy Ottawa is an organization that matches a volunteer (an advocate) with a protégé, someone who may have physical limitations, developmental delays or disabilities related to aging. I liked the idea of a one-onone match and decided to apply. The selection process is comprehensive and includes getting to know you, your hobbies and interests as this is instrumental in selecting the best match.
I met with a social worker, Thony Jean-Baptiste, who asked many questions (and answered mine), then discussed two possible matches. I chose the person who I felt was the best match for me. Finally, Thony and I visited Mary, my potential match, to see if we would be comfortable together. The rest, as they say, is history. Mary and I enjoy going to movies, out for coffee, playing Scrabble and Five Crowns and occasionally running a few errands on our outings. We try to meet for a couple of hours every week, and we are both flexible about the day and time. Mary is also very understanding if I am away for a few weeks on vacation.
When I return, we start right back where we left off. We have been "matched" for five years now. When you become a volunteer advocate, you hope to reduce the loneliness and isolation your protégé may be experiencing and increase his or her self-confidence. When I asked Mary about our match, she said, "It was awkward at first, but it soon became apparent that we had much in common: a sense of humour, movies, books, games and similar views on social issues. Conversation is easy, and we never seem to run out of things to talk about." Mary continued, "I am most thankful for the friendship and bond that has evolved, and I'm sure it will last a lifetime! Ellen's support during my illness and hospitalization was so important for me and helped me to get through it all." I believe that an advocate benefits at least as much as his or her protégé, perhaps more.
I have learned a great deal about myself from being an advocate, and I treasure my friendship with Mary. There is also research that shows "volunteering can play a vital role in healthy aging. Remaining active and staying connected to the community can have a tremendous positive impact on a person's social, physical and emotional well-being." Volunteer Canada's report on Volunteering and Healthy Aging: volunteer.ca/content/volunteering-andhealthy-aging Thony keeps in touch, occasionally meeting Mary and me for lunch. I feel truly supported in my role as an advocate. If I have questions or concerns, I know that Thony is there to provide guidance and reassurance.
If you are interested in becoming an advocate, go to citizenadvocacy.org for more details, or contact Maria Redpath mredpath@citizenadvocacy.org or 613-761-9522 ext. 222. Advocates and protégés at the annual picnic — one of the many activities organized throughout the year by Citizen Advocacy Ottawa.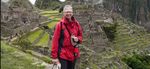 Horizons 27
Fall 2014
Volume 38
Number 3 www.rto-ero-ottawa-carleton.org 9 "But not all teachers are bad. Miss Goode, that's really her name, who's making us write our own stories, she's really nice. She says everyone has a book inside them. So this is going to be mine. She said she won't read them to the class because you don't want to embarrass no one. She wants them to be true-to-life, and sometimes true stuff ain't always so nice. I think she might be right about that, for sure. But I hope you won't find my book too bad, because it'll be real and the way I want to write it. I might do some things that an English teacher won't like, so please don't be too picky. Okay? Who knows? Maybe I'll just keep on writing like Shakespeare or Zane Grey. Yeah, right..." This quotation is in the words of 15-yearold narrator, Scotty, from Chapter 1, 'Friends or Enemies,' in Roger H. Morrison's historical fiction novel, GUYS Growing Up (copyright 2013).
About GUYS Growing Up According to TV and film actor, Howard Swinson, Roger H. Morrison's novel is "a compelling tale of young men journeying from boyhood to manhood." Buzz Hargrove, former president of the Canadian Autoworkers, adds, "GUYS is a great story!" It should be noted that GUYS contains mature subject matter that might not suit all readers. There's profanity, sexuality and violence. In itself, this might be an enticement to read the novel that begins in Ontario in 1944 at the end of World War II. Scotty has his own problems at home, including an alcoholic father and the fear of being stuck as a small-town nobody for the rest of his life.
He can't wait to turn 16. Teachers sometime speculate on the futures of their students. Those who taught and retired in smaller communities could watch former students progress from adolescence through adulthood while those who taught in larger urban centres rarely, if ever, encountered pupils again. As we read about five GUYS Growing Up, we become that fly-on-the-wall observing the lifespans of five guys through their high school years and beyond, as their individual lives go in different directions.
In today's more egalitarian society, it is difficult for newer generations to grasp a way of life that they never experienced. Male and female roles have transitioned from the male-dominated society into one where househusbands are appreciated as many women choose to pursue a career outside the home. A quotation from Chapter 17, 'Mother Embraces Feminism,' helps illustrate the above: "A lot is happening at home too. Mother has a job. Something the old man said he would never let her do. 'No wife of mine is god-damn-well going out to work! I'm the man of this house! I bring home the bacon!'" Finally, he acquiesces to her wishes admitting that "it's not a bad thing after all." The five guys in the novel are Neil-theWheel, Georgie-Boy, Rick-the-Dick, Joey 'The Professor' and Scotty, the narrator.
The stories are about their successes and failures, carjackings, sexual aggression and other facets of their lives as they evolve from car-worship and chicks to the more serious responsibilities of adulthood. Since Scotty becomes involved with the local United Auto Workers Union, it is also intriguing to read about the collectivebargaining process, both from union and management perspectives.
In Roger H. Morrison's own words: "GUYS of both genders have made society by Victor Laurin, District 27 member Over his 81 years, Roger H. Morrison has worn many hats. Besides being North America's newest reality-fiction writer, he's worked in housing construction, worked on Oshawa's General Motors production line, supervised at G. M.'s production line, sold insurance and real estate, served as a lay minister to a popular religious denomination and was an entrepreneur. His dedication to public service also led him to run for municipal politics. As a union activist, Roger became a negotiator.
His entrepreneurship led him to introduce Mexican food to Eastern Ontario in 1968. In the early 1970s, in his early 40s, he earned his certificate as a building construction teacher from the University of Toronto. He went on to earn a place on the dean's honour roll at an American university. As his teaching career evolved, Roger served as chairman of the Ontario Secondary School Teachers' Federation (OSSTF) as well as on the Ottawa teachers' negotiating team.
His teaching career began in 1970 in Plantagenet, Ontario. Recalling that first experience, he says, "When I wrote my name on the board and introduced myself, I asked the students to do the same. That's when I discovered that some of the pupils were French-speaking with just a little facility in the English language. Some of them were from the boys' training school in Alfred." Because of his diverse background, Roger had little difficulty creating that vital teacherstudent rapport. However, Plantagenet was a smaller place than he was used to, and, after answering an ad in the Globe and Mail, he secured a position at Ottawa's newly-constructed McArthur High School where he outfitted the shop and taught building technology.
He taught there for about 9 years before going into the supply pool when the "Big Cut-back" hit. Retired from District 27, R. H. Morrison writes from many perspectives GUYS is not a "must-read" GUYS is a "GOTTA-READ"
Horizons 27
Fall 2014
Volume 38
Number 3 10 by Joanne Braaksma, District 27 member As the song goes, we tend to be "lazy" as we take our time getting into the pool. There is always one person who takes an inordinate amount of time "getting wet". This brings on hilarity as she gets teased a lot. Laughter is good for the soul, and this lady has a fantastic sense of humour. As the "instructor," I make suggestions as to a variety of exercises that can be done. I try to include all parts of the body. Being an ex-Phys. Ed. teacher and having run a fitness business for 10 years, the ladies follow my suggestions. The music is from recycled tapes that I made for my classes 35 years ago. Everyone sings along when familiar songs are played.
For those who are hesitant to go in the deep end, they may enjoy riding on a "noodle" like a horse. This gives them the sense of security they need. Lengths of the pool are done somewhat differently. First, we do the dolphin kick with legs together and a dog paddle with the hands. The elbows must be close to the body to get the maximum effect. Second, we do the cross country ski. Similar to winter cross country skiing. Third, we pretend to ride a bicycle with our legs while we do the breast stroke with our arms. Many of these ladies have been with me for three years, and they feel quite comfortable doing these lengths without a noodle.
To encourage them, I tell them to keep time with the music (usually fast).
When doing any aerobic exercises, one must breathe. When I hear them talking and laughing, I know they are breathing. These exercises are meant to be fun and keep the body flexible. The "crazy" days are also part of the song and part of the program. The ladies do not particularly like one of the exercises, BUT they do enjoy the benefits as it works the abdominal muscles. While holding the noodle about shoulder distance apart in front of you, bring the noodle down to your feet so that you can jump through the noodle. The arms then come up behind you. You then jump back through. At no time do you let go of the noodle.
The laughter continues as new people try the exercise and then congratulate someone as she succeeds.
Continuing the "crazy" theme, during the cool down time, we do a lot of stretching. One of the funniest and best stretching exercises in the shallow end is to bring your right foot up to your left shoulder. Look over your left shoulder as you count a slow 1, 2, 3. Then change sides. Feel the stretch in the outer thigh. I did not forget the "hazy" days. We go every Monday and Friday no matter what. When the weather is cool, the water is warm. Thunder and lightening will stop us but only for the one day.
As we are all seniors, attendance is up to the individual. As the "instructor" I must go every time.
One, I love the water. Two, I like the fun. Three, it keeps my skills up. Four, the exercises are good for me as well, as I get in the pool with them to participate myself. Obviously the song tells summer as it is—at least here in Richmond. "Those Lazy-Hazy-Crazy Days of Summer" are the words of Nat King Cole's very popular song of long ago. Every Monday and Friday morning, a number of "senior" ladies gather at a heated outdoor pool in Richmond.
Aquafit brings lots of laughs during the lazy days of summer what it is. They are exclusively responsible for correcting its maladies and establishing a social order without favour or prejudice that is intelligence-based where knowledge and empathy influence decision-making, whether at home, in business or in governance." About the Author R. H. Morrison is the author of several magazine articles and nonfiction works, including a newspaper column by "The Contrary Christian." He helped raise five daughters with Doris, his wife of 62 years. They currently live in Lindsay, Ontario. This is his first novel.
iUniverse, Inc. books may be ordered through booksellers Coles or Chapters, or through Amazon, or by contacting iUniverse, Inc, 1663 Liberty Dr., Bloomington, IN 47403 iuniverse.com
1-800-authors Author's website: rhmorrison.ca
A postcard from Brazil Part 1 Horizons 27
Fall 2014
Volume 38
Number 3 www.rto-ero-ottawa-carleton.org 11 As early as 1967 a jaunt to New York City instilled in me a passion for travel that has taken me to 95 countries on six continents. When I travel, culture, nature, adventure, little-known splendours, and exotic flora and fauna are my main interests. I dream of meaningful encounters with real-life communities and ethnic minorities. After 30 years of teaching young people, while crisscrossing our Blue Planet during the summer holidays, retirement now allows me to travel the world year round. This reminds me that "There's no remedy to curiosity." (Ellen Pare). A month-long escapade with my husband brings me to Brazil, a country of superlatives and excesses where lives the world's largest Catholic community with a unique religious syncretism. Situated below the equator, this mysterious country, little courted by Canadians, vibrates with intensity. From a bird's-eye view, the tropical forest unfolds its huge green mat. Landing in Sao Paulo, the sweltering heat sticks to my skin. A generous summer sun welcomes me. The thermometer flirts with 35 C and even higher. What scorching heat! A sauna. I'm dripping with sweat. As with heating in Canada, airconditioning and ventilation are a matter of survival in Brazil.
Nicknamed "the enchanting city," Rio de Janeiro, nestled between an azure-blue sea and green mountains, has an evocative name: Corcovado (Christ the Redeemer). Sugar Loaf, Copacabana and Ipanema, mythical immaculate beaches and the famous samba Carnival are all iconic destinations in Brazil! A favourite event that should not be missed is the procession of the six best Samba Schools out of eighteen. A frenzied crowd of 52,000 spectators heats up the Sambadrome. The festive, crazy carnival night lasts, unbridled, from 1:00 a.m till 5:00 a.m. — a kaleidoscope of music, dance, songs, Titanesque floats and extraordinarily creative displays of colourful feathers.
Bums, bare breasts and scantily-clad bodies on needle-thin high heels. Shameless! A perfectly surreal dream. The carnival of a lifetime. Wow!
This country is a glaring paradox where fortune and misery coexist. Rio has 500 favelas (slums) or more than 800 if you count the suburban maze of anarchic construction overlooking the sea. Twenty-five percent of Cariocas (Rio dwellers) live in the slums. At the heart of the favelas, people organize and live in a dignified way. The government is undergoing pacification operations to keep the drug dealers and criminals at bay on the eve of two world-wide events, the FIFA (the Soccer World Cup) of 2014 and the Summer Olympic Games of 2016. These favelas are moving increasingly higher to squat on the flanks of the mountains.
Half a day spent climbing from stairway to stairway to the Rocinha favela, the largest in America with 250,000 inhabitants, is a moving experience etched in my memory. In an arts centre manned by volunteers, I meet smiling young people creating mini-favelas to sell to tourists. Yours truly, Lucille Fauteux, District 27 Read more about Lucille's adventures in future issues.
12 Horizons 27
Fall 2014
Volume 38
Number 3 FROM MUSIC TO MOTORCYCLES A RETIRED TEACHER LIVES THE DREAM by Denyse Mageau, District 27 member "Music is not for the faint of heart." What does that have to do with a motorcycle? I've been singing in an a cappella choir, the Stairwell Carollers, since 1978. I have come to know quite a few eccentric singers during all those years. Since 2004, I have sung next to a bass, René Voyer, who often comes to the rehearsal on his bike, a flamboyant Kawasaki. In 2009, I missed singing during the Christmas season because of sciatica. I boasted, "A friend came to see me on his Harley Davidson" (I knew nothing about motorcycles) and he brought me a book, Healing Back Pain Naturally. I am still grateful for this help. This year, at our concert, Ave Maria (a program of madrigals and sacred music from the Renaissance), the singers at the reception afterwards were discussing celebrating the end of the season at the New Edinburgh Pub on Beechwood. I was reluctant. "I'll come and get you on my Kawasaki," offered René. How could I refuse? This was a long-time dream. His wife, Michèle, lent me everything that was needed and away we went on the Rockcliff Parkway at 6:45 on June 4, 2014. It was an exhilarating experience!
I have always said that, as we grow older, we have to find new passions. I don't intend to buy a motorcycle but René offered me a second ride. "Faster and longer." Vroom, vroom, vroom. It is never too late. I turned 77 in August. The Stairwell Carollers are an a cappella Ottawa choir, who sing sacred and secular renaissance music, as well as settings of traditional and new Christmas carols: stairwellcarollers.com In the words of Denyse Mageau, "Music is not for the faint of heart." At a youthful 77 years, she has found a new passion in motorcycling.
Horizons 27
Fall 2014
Volume 38
Number 3 www.rto-ero-ottawa-carleton.org 13 "The One Room School" Unless he was called for a specific reason, the inspector came to the school once in the fall and once in the spring. lf we heard that he had been to a nearby school then we were on the lookout for him. We thought he was inspecting us, the students, and so we were on our very best behaviour... little saints. One day when the inspector was there, a bee flew in the window and started buzzing around Frances's head. Normally that would have provoked loud laughter, but no, not so much as a titter from us saints, including Frances who didn't say a word. She just kept batting at the bee.
We never realized that the inspector was there to inspect the teacher and to report back to the Ministry of Education. That was how the educational system was set up. I am sure no inspector ever sent a negative report to the Ministry from our school for we never had a bad teacher. Sometimes the teacher wasn't much older than the seniors in the school. When someone chose teaching as a career, or vocation, she or he went to Normal School for one year from Grade 12, or, in some cases, Grade 13. The Normal Schools did an outstanding job of training those young teachers for they kept us quiet and interested from nine to four o'clock every day.
One cannot say enough in praise of those teachers. They were courageous going to a place where they did not know a soul and, at such a young age, taking charge of the education of all the children in the community. We give Egerton Ryerson credit for establishing our system of education but it was those young teachers who implemented it and they did it well.
What did we learn in that one-room school that included all eight grades? Everything. We learned all the different breeds of cows, sheep, pigs, and fowl, and we had pictures of all of them in our books. We learned to read and write and spell and how to parse a sentence and how to add, subtract, multiply, divide, find percent and square root. We learned about crops and fishing and mining across Canada. We memorized beautiful poems like "The Charge of the Light Brigade" and "The Highwayman," and we read about people who lived far away in other countries and whose lives were different from ours.
We did not have radios at home and television was unheard of. Every Friday afternoon we spent the last hour from three to four o'clock reading any book we liked. There was total silence in the school. We were so engrossed in the stories. We learned to love reading.
We learned about The Boer War in Africa, The Great War, the War of 1812, the Struggle for the 49th Parallel, the discovery of Canada, the exploration of the Ottawa and St. Lawrence Rivers, the Great Lakes, the Search for the Northwest Passage, and finding the Athabaska Trail. We knew the melodic names of the various Indian tribes: Iroquois, Algonquin, Huron, Chippewa, and what they knew about the medicines of plants and trees, and how they made canoes and kayaks. There were many maps on rollers above the blackboards ... maps of Europe, China, India, Australia, North and South America. The teacher would pull the maps down for us to see.
One map was of the entire Dominion of Canada. We located ourselves on that huge map — a little dot down near the Ottawa River. We felt a kinship with the Eskimos and Indians and everyone else who lived in Canada just by looking at that map. ln all of us there was awe, a love and respect for the land — its vastness, its diversity, its richness, its great majestic beauty, and a love for the people who shared it with us. Yes, we learned everything in that little one room school with one teacher.
The One Room School" is one story told in her delightful book available at: hurleymarjorie@gmail.com $16.95+ tax Baico Publishing Inc. Marjorie Hurley is a retired high school and guidance counsellor who grew up in a dairy farming community near Vankleek Hill. The stories in her book Around the Hill were originally meant for family members to help them appreciate what life was like during the Great Depression and World War II. "I gave my niece a copy of my book for Christmas and signed it Aunt Marj. She loaned the book to the school librarian where she worked. She read a couple of stories to the children who always came to the library afterwards asking, 'Would you read us another Aunt Marj story?'" by Victor Laurin, District 27 member
Horizons 27
Fall 2014
Volume 38
Number 3 14 I was just reading in the spring edition of Horizons 27 that you are looking for stories of how recent retirees are proving that "life begins after retirement." When I began to seriously consider retiring from my 27-year teaching career, I learned that ordinary people could go to archaeological digs as volunteers, and so I began to prepare to do just that. A requirement to be a volunteer is being fit so I started a diet and exercise program and handed in my papers.
After losing 45 lbs., I found myself heading west by car to Colorado to work for 2 weeks on a Basketmaker III (8th century Anasazi) dig at Indian Camp Ranch, a site just outside of Cortez and within view of the heady scenery of Mesa Verde National Park.
Twenty-one volunteers from all over the U.S. and one from England and I bunked at Crow Canyon Archaeological Center in "hogans" (small Navaho-type cabins). by Lorraine Montgomery, District 27 member Indian Camp Ranch, Colorado We spent the first day and a half learning the basics of what we were looking for and how to identify them from real archaeologists in a real lab and then we got down to work. Our day began with breakfast from 7 - 8 and then we traveled by van to the camp and worked in various locations around the site. Middens are where you find a lot of interesting items but the "great kiva" (my location) was a general community gathering place carved out of the ground and was also a great source of pottery shards, flints, corn kernels, and charcoal pieces which could be used to pinpoint the time of the site.
We each got to dig, work in the lab cleaning, bagging, and identifying items discovered, and also work in the field identifying other potential dig sites using an electronic resistance themal sensing device. Between the two weeks of work, we were able to explore the surrounding area. On the Saturday, an archaeologist, Dr. Susan Ryan, took us on a tour of Mesa Verde National Park. A park ranger took us through Cliff Palace, the first site discovered in the park in the late 19th century. These structures are amazing and tell a lot about the skills of these early Puebloans in architecture, ingenuity and agility: they could farm on top of the mesa and climb up and down to and from the village below and have a source of water from the cliff above is amazing.
I got to take a lot Continued on next page Retired only six months .
already two trips down and more to come! of photos in places where Ansel Adams took so many wonderful black and white photos for The Mural Project. On Sunday, I went to visit Four Corners, the place where Colorado, Utah, Arizona, and New Mexico meet. Many native artisans have a variety of unique items for sale to bring home as reminders of a wonderful vacation. Driving home from Colorado, I was able to spend some time in New Mexico exploring more national monuments to their ancient peoples — pueblos and petroglyphs.
Easter Island In December, I went to a totally different kind of dig in Easter Island (Rapa Nui), the most remote inhabited island in the world.
We got to work alongside with Rapa Nui archaeologist, Mrs. Sonia Haoa Cardinali, and native Rapa Nui people in mapping a site that had revealed new archaeological evidence when the 4 - 5 feet high grass was cut down. We were also involved in a reforestation program there as erosion is one of the most serious problems the islanders face. We planted many food plants in the "manavari" (ancient gardens) around the site to show that this was indeed the use of these rock enclosures.
On our last morning, we planted 97 trees in volcanic soil on a headland where tourists are not allowed to visit because of the