Literary Studies New Books Catalogue - January-June 2021 - Bloomsbury Publishing
Page content transcription
If your browser does not render page correctly, please read the page content below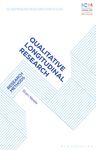 w
               No
       e n
    st
L i

        Podcast

   The Bloomsbury Academic Podcast
   is more than just a book talk. Each
   episode is its own unique forum,
   bringing Bloomsbury authors
   and experts to the front of the
   conversation and tackling key issues
   in today's culture, both in academia
   and beyond. This show is for everyone
   interested in expanding their learning
   outside the classroom and exploring
   the difficult discussions taking
   place in society every day.

   The podcast covers a wide range of
   topics from each of our Bloomsbury
   Academic lists. Season one is now
   available on our website, Spotify,
   Apple Podcasts, or wherever it is
   you get your podcasts.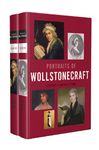 Contents
                                                                                         EBooks
 The Arden Shakespeare  . . . . . . . . . . . . . . . . . . . . . . . .  3               ePub and ePdf availability is listed under each book entry. See the
                                                                                         website for details of vendors, or to puchase individual ebooks direct.
 Creative Writing . . . . . . . . . . . . . . . . . . . . . . . . . . . . . . .  8
 Comics & Graphic Novels . . . . . . . . . . . . . . . . . . . . . . .  8                Review Copies
                                                                                         Email academicreviewus@bloomsbury.com (Americas)
 Modernism  . . . . . . . . . . . . . . . . . . . . . . . . . . . . . . . . . .  9
                                                                                         / academicreviews@bloomsbury.com (UK / Rest of World).
 Poetry  . . . . . . . . . . . . . . . . . . . . . . . . . . . . . . . . . . . . .  10
 Environmental Cultures . . . . . . . . . . . . . . . . . . . . . . . .  11
                                                                                         Standing Orders
                                                                                         Many series are available on standing order.
 Comparative Literature . . . . . . . . . . . . . . . . . . . . . . . .  12              Please contact our trade ordering departments
                                                                                         (see pages 27 and 28).
 Psychoanalytic Horizons  . . . . . . . . . . . . . . . . . . . . . . .  14
 Children's Literature  . . . . . . . . . . . . . . . . . . . . . . . . . .  15          Translation Rights
 Religion & Literature . . . . . . . . . . . . . . . . . . . . . . . . . .  15           Available unless otherwise indicated.

 British & Irish Literature . . . . . . . . . . . . . . . . . . . . . . . .  16          Key to Symbols
 Contemporary Literature . . . . . . . . . . . . . . . . . . . . . . .  17
 Russian Literature  . . . . . . . . . . . . . . . . . . . . . . . . . . . .  18         Available on inspection / as exam copies: order online at
                                                                                         www.bloomsbury.com. To request any other PB or eBook,
 German Studies . . . . . . . . . . . . . . . . . . . . . . . . . . . . . .  18          email askacademic@bloomsbury.com (Americas) /
                                                                                         inspectioncopies@bloomsbury.com (UK / Rest of World).
 American Literature . . . . . . . . . . . . . . . . . . . . . . . . . . .  19
 African Literature . . . . . . . . . . . . . . . . . . . . . . . . . . . . .  20
                                                                                         Companion website or online resources available.
 Literary Theory . . . . . . . . . . . . . . . . . . . . . . . . . . . . . . .  21
 Alma Books . . . . . . . . . . . . . . . . . . . . . . . . . . . . . . . . .  23        Available for institutions to purchase as Title by Title, discrete discipline
                                                                                         modules, or via Evidence Based Acquisition.
 Major Reference Work . . . . . . . . . . . . . . . . . . . . . . . . .  24
                                                                                         Now available via GOBI.
 Research Methods & Study Skills  . . . . . . . . . . . . . . . .  25
                                                                                         www.bloomsburycollections.com.
 Representatives, Agents & Distributors . . . . . . . . . . . .  27
                                                                                         Bloomsbury Open Access

                                                                                         Selected research publications are available on open access.
                                                                                         For our policy or to publish OA, see
                                                                                         www.bloomsbury.com/openaccess.

                                                                                         Proposals
                                                                                         See www.bloomsbury.com/academic/forauthors.

                                                                                         Pricing and Availability
                                                                                         Whilst we try to ensure that prices, publication dates and other
                                                                                         details are correct on going to press, they are subject to change
                                                                                         without further notice.

                                                                                         Your data
                                                                                         For information on how we process your personal data please read
                                                                                         our Privacy Policy located at www.bloomsbury.com/privacy-policy.
                                                                                         You can unsubscribe or manage your preference at any time via
                                                                                         www.bloomsbury.com/newsletter or by emailing us at
                                                                                         academic@bloomsbury.com.

                Bloomsbury Academic is a division of Bloomsbury Publishing Plc. Registered in England No. 01984336.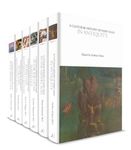 Drama Online is an award-winning
                                                                        digital library and fast growing study
              Best Interface
                                                                        resource which now features over
    — The Charleston Advisor                                            2,500 playtexts from 800 playwrights,
                                                                        400 audio plays, 300 hours
                   Innovation                                           of video, and 370 scholarly books
                                                                        from leading theatre publishers
            Excellence Award                                            and companies, offering a complete
— Stationer's Livery Company                                            multimedia experience of theatre.

     "Drama Online is a well-                                           Content Highlights

    designed and easy-to-use                                          • Playtext: Core Collection, Nick Hern Books, Playwrights Canada
                                                                        Press, Aurora Metro Books
       database that succeeds                                         • Audio Plays: L.A. Theatre Works
                                                                      • Video: National Theatre Collection, Donmar Shakespeare Trilogy on
admirably in making the texts                                           Screen, Classic Spring Oscar Wilde Collection, RSC Live Collection,
                                                                        Shakespeare's Globe on Screen (2008–2015), Shakespeare's Globe
   of plays available online in                                         on Screen 2 (2016–2018), The Royal Shakespeare Company Live,
                                                                        The Hollow Crown, BBC Drama Films and Documentaries, Maxine
     an environment that will                                           Peake's Hamlet the Film, Shakespeare in the Present, Stage on
                                                                        Screen, and Shakespeare's Heroes and Villains.

  enhance their use for study                                         • Criticism and Scholarship: Critical Studies and Performance Practice
                                                                        Features and Benefits
           and performance."                                          • Interactive Transcript Player—Full transcripts for video plays, real-

   — The Charleston Advisor                                             time tracking of lines spoken, automatic text scrolling, hyperlinked
                                                                        text throughout for navigation to the relevant timestamp, and a
                                                                        'search transcript' function
                                                                      • Intuitive eReader—The seamless eReader includes in-text
                                                                        annotations and citations, with page numbers and line numbers that
                                                                        match up exactly with print editions
                                                                      • Play Finder and Monologue Search—Select plays based on cast
                                                                        size, gender of roles, word count, period, and playwright and find
                                                                        monologues by keyword, gender, and word count
                                                                      • Related Content—All content on Drama Online is linked by genre,
                                                                        period, and theme keywords, making it easy to discover and
                                                                        compare and contrast works for projects and research
                                                                      • Character Grid and Words and Speeches Graph—Each play
                                                                        includes a character grid and bar graph showing character
                                                                        appearances by part and scene and the number of words in each
                                                                        scene by total or by individual character
                                                                        Available via Subscription and Perpetual Access
                                                                        www.dramaonlinelibrary.com
                                                                        Follow us:        bloomsburydigtl & @dramaonlinelib

   Image: The Tempest, The Royal Shakespeare Company Live

                Free 30-day institutional trials are available now!     Americas: OnlineSalesUS@bloomsbury.com
                            For more information, please contact:       UK, Europe, Middle East, Africa, Asia: OnlineSalesUK@bloomsbury.com
                                                                        Australia and New Zealand: OnlineSalesANZ@bloomsbury.com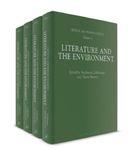 Arden Student Skills: Language and Writing

                                                                                                                                                                L I T E R A R Y S T U D I E S - The Arden Shakespeare
Dympna Callaghan, Syracuse University, USA

                      A Midsummer Night's Dream:                                                         As You Like It: Language and
                      Language and Writing                                                               Writing
                      R.S. White, University of Western Australia,                                       Abigail Rokison-Woodall, The Shakespeare
                      Australia                                                                          Institute, UK
                     This lively and informative guide to Shakespeare's                                This informative guide to Shakespeare's popular
                     popular comedy equips you with the critical skills to                             comedy equips students with the critical skills to
                     analyse its language, structure and themes and to                                 analyze its language, structure and themes and to
                     expand and enrich your own response to the play.                                  expand and enrich their own responses to the play.
It offers a detailed examination and analysis of the play, focusing on             It considers the literary and theatrical contexts in which Shakespeare
its literary, technical and historical intricacies, and its critical reception;    was writing, examines the different forms of language used in the play
an account of the play's movie adaptations completes the volume.                   and considers ways in which language and meaning have changed
Each chapter offers a 'Writing matters' section, clearly linking the               over time and are affected by performance. Each chapter contains a
analysis of Shakespeare's language to your own writing strategies in               'Writing matters' section which provides suggestions for activities that
coursework and examinations.                                                       can further enhance a student's understanding of the play.

UK December 2020 • US December 2020 • 224 pages                                    UK June 2021 • US June 2021 • 192 pages
HB 9781350103887 • £65.00 / $90.00                                                 PB 9781350120419 • £15.99 / $21.95 • HB 9781350120426 • £45.00 / $61.00
ePub 9781350103894 • £58.50 / $72.68                                               ePub 9781350120440 • £14.39 / $18.47
ePdf 9781350103900 • £58.50 / $72.68                                               ePdf 9781350120433 • £14.39 / $18.47
Series: Arden Student Skills: Language and Writing • The Arden Shakespeare         Series: Arden Student Skills: Language and Writing • The Arden Shakespeare

                    T H E                      A R D E N                          S H A K E S P E A R E

                                  The Complete Third Series…
                                    in one Complete Works

                                                                 25 years of scholarship
                                                                         44 works
                                                                 plays | poems | sonnets
                                                      bloomsbury.com/ardencompleteworks

         www.bloomsbury.com • USA, Canada, Latin America • 888-330-8477 • customerservice@mpsvirginia.com                                                                                 3
L I T E R A R Y S T U D I E S - The Arden Shakespeare   Arden Performance Companions
                                                        Abigail Rokison-Woodall and Michael Dobson, both of The Shakespeare Institute, University of Birmingham, UK and Sir Simon Russell Beale

                                                                              Shakespearean Rhetoric                                                    'You' and 'Thou' in Shakespeare
                                                                              A Practical Guide for Actors, Directors,                                  A Practical Guide for Actors, Directors,
                                                                              Students and Teachers                                                     Students and Teachers
                                                                              Benet Brandreth, Independent scholar, UK                                  Penelope Freedman, Independent scholar, UK
                                                                          Academically rigorous, based on more than a                                When characters address the dead, they use 'thou'
                                                                          decade of practical experience in the use of rhetoric                      – except for Hamlet, who addresses Yorick as 'you'.
                                                                          in drama at the highest level, this book is an ideal                       Why? Shakespeare's contemporaries would have
                                                                          companion for anyone engaging with Shakespeare                             known the answers to these questions because they
                                                        in performance. It gives clear explanations, stripped of jargon,          understood what 'thou' signified, but modern actors and audiences
                                                        and examples of rhetorical technique in the plays. It also provides       are in the dark. Through performance-oriented analysis of extracts
                                                        engaging, practical exercises to unlock character and to identify         from the plays, this book explores the language of 'trulls' and
                                                        themes in the plays through the lens of rhetoric.                         termagants, true loves and unwelcome wooers, male impersonators,
                                                                                                                                  smothering mothers, warring spouses and fighting men, as well
                                                        UK April 2021 • US April 2021 • 176 pages                                 as investigating lèse-majesté, Freudian slips, crisis moments and
                                                        PB 9781350087965 • £14.99 / $19.95 • HB 9781350087972 • £45.00 / $61.00
                                                        ePub 9781350088009 • £13.49 / $17.24
                                                                                                                                  rhetorical flourishes.
                                                        ePdf 9781350087989 • £13.49 / $17.24
                                                        Series: Arden Performance Companions • The Arden Shakespeare              UK April 2021 • US April 2021 • 176 pages
                                                                                                                                  PB 9781350118676 • £14.99 / $19.95 • HB 9781350118683 • £45.00 / $61.00
                                                                                                                                  ePub 9781350118706 • £13.49 / $17.24
                                                                                                                                  ePdf 9781350118690 • £13.49 / $17.24
                                                                                                                                  Series: Arden Performance Companions • The Arden Shakespeare

                                                                              Shakespeare and Meisner
                                                                              A Practical Guide for Actors, Directors,
                                                                              Students and Teachers
                                                                              Aileen Gonsalves, Independent scholar, UK &                               The Tempest: Arden
                                                                              Tracy Irish, Independent scholar, UK
                                                                          Meisner's main rule is that 'you can't say ouch until
                                                                                                                                                        Performance Editions
                                                                          you've been pinched': in other words, an actor                                William Shakespeare
                                                                          must genuinely feel something in order to react in                            Edited by Miranda Fay Thomas, Independent
                                                        a performance which is alive to the moment. This book explores how                              scholar, UK
                                                        actors can use Meisner's tools of 'acting is reacting' to discover the                        The Arden Shakespeare Performance Editions are
                                                        infinite freedom within the apparent constraints of Shakespeare's text.                       aimed specifically for use in the rehearsal room.
                                                                                                                                                      Published in association with the Shakespeare
                                                        UK April 2021 • US April 2021 • 176 pages
                                                        PB 9781350118393 • £14.99 / $19.95 • HB 9781350118409 • £45.00 / $61.00
                                                                                                                                  Institute, the text features easily accessible facing-page notes
                                                        ePub 9781350118423 • £13.49 / $17.24                                      – including short definitions of words, key textual variants, and
                                                        ePdf 9781350118416 • £13.49 / $17.24                                      guidance on metre and pronunciation; a larger font size for easier
                                                        Series: Arden Performance Companions • The Arden Shakespeare
                                                                                                                                  reading; space for writing notes and reduced punctuation aimed at
                                                                                                                                  the actor rather than the reader.

                                                                                                                                  UK October 2021 • US October 2021 • 304 pages
                                                                                                                                  PB 9781350133952 • £7.99 / $10.95
                                                                                                                                  ePub 9781350133976 • £7.19 / $9.84
                                                                                                                                  ePdf 9781350133969 • £7.19 / $9.84
                                                                                                                                  Series: Arden Performance Editions • The Arden Shakespeare

                                                                              The Taming of the Shrew: The                                              Titus Andronicus: The State of
                                                                              State of Play                                                             Play
                                                                              Edited by Jennifer Flaherty, Georgia College,                             Edited by Farah Karim-Cooper, Shakespeare's
                                                                              USA & Heather C. Easterling, Gonzaga                                      Globe, London, UK
                                                                              University, USA                                                      Titus Andronicus: The State of Play is a collection
                                                                         The Taming of the Shrew has puzzled, entertained                          of new essays from leading international scholars
                                                                         and angered audiences, and it has been reinvented                         that showcases current critical approaches
                                                                         many times throughout its controversial history.                          to Shakespeare's earliest tragedy. This study
                                                        Offering a focused overview of key emerging ideas and discourses          explores how the revitalized critical responses to early modern and
                                                        surrounding Shakespeare's problematic comedy, the volume reveals          contemporary performance histories has had a significant impact
                                                        and debates how contemporary readings and adaptions of the play           upon the wider reception of this play.
                                                        have sought to reconsider and resolve the play's contentious handling
                                                        of gender, power and identity.                                            UK August 2020 • US August 2020 • 296 pages
                                                                                                                                  PB 9781350178786 • £28.99 / $39.95
                                                                                                                                  Previously published in HB 9781350027398
                                                        UK March 2021 • US March 2021 • 272 pages • 3 bw illus                    ePub 9781350027404 • £26.09 / $33.25
                                                        HB 9781350138193 • £75.00 / $100.00                                       ePdf 9781350027411 • £26.09 / $33.25
                                                        ePub 9781350138209 • £67.50 / $83.76                                      Series: Arden Shakespeare The State of Play • The Arden Shakespeare
                                                        ePdf 9781350138216 • £67.50 / $83.76
                                                        Series: Arden Shakespeare The State of Play • The Arden Shakespeare

              4                                                          www.bloomsbury.com • UK, Europe, ROW • +44 (0)1256 302692 • orders@macmillan.co.uk
Arden Early Modern Drama Guides

                                                                                                                                                       L I T E R A R Y S T U D I E S - The Arden Shakespeare
Andrew Hiscock, Bangor University, UK and Lisa Hopkins, Sheffield Hallam University, UK

                      Coriolanus: A Critical Reader                         The Changeling: A Critical Reader
                      Edited by Liam E. Semler, University of Sydney,       Edited by Mark Hutchings, University of Reading, UK
                      Australia                                             This volume provides a uniquely detailed and up-to-date history of
                   This Critical Reader opens up the extraordinary          the play's rich stage performance, while critical essays open up fresh
                   range of interpretation Coriolanus has elicited over     perspectives, including an exploration of the characters' mechanical
                   the centuries and offers exciting new directions for     psychology, the influence of Spanish literature and its treatment of
                   scholarship. With a timeline of key events relating      virginity and rape on the construction of Middleton and Rowley's
                   to the play, substantial chapters survey the scholarly   plot, and recent theatre-makers' handling of the play's dramaturgy.
reaction to the play over four centuries, the history of Coriolanus         It finishes with a guide to critical, web-based, audio and video
on stage and the current research and thinking about the play. The          resources, discussing the ways in which they can be used in the
second half of the volume comprises four 'New Directions' chapters          classroom.
addressing: philosophy; gender, affect and rhetoric; computational
analysis and presentism.                                                    UK November 2020 • US November 2020 • 304 pages
                                                                            PB 9781350197572 • £28.99 / $39.95
                                                                            Previously published in HB 9781350011403
UK February 2021 • US February 2021 • 288 pages • 8 bw illus                ePub 9781350011397 • £67.50 / $83.76
HB 9781350111196 • £75.00 / $100.00                                         ePdf 9781350011380 • £67.50 / $83.76
ePub 9781350111202 • £67.50 / $83.76                                        Series: Arden Early Modern Drama Guides • The Arden Shakespeare
ePdf 9781350111219 • £67.50 / $83.76
Series: Arden Early Modern Drama Guides • The Arden Shakespeare

                                                                            Global Shakespeare Inverted
                      Troilus and Cressida: A Critical
                                                                            Bi-qi Beatrice Lei, National Taiwan University, Taiwan, David
                      Reader                                                Schalkwyk, Queen Mary, University of London, UK and Silvia
                      Edited by Efterpi Mitsi, National and                 Bigliazzi, University of Verona, Italy
                      Kapodistrian University of Athens, Greece
                   This guide offers new perspectives and resources
                   for studying this complex problem play. With                                   Migrating Shakespeare
                   chapters considering its generic ambiguity and
                   experimentalism, it also provides a uniquely                                   First European Encounters, Routes and
detailed and up-to-date history of the play's stage performance from                              Networks
Dryden's rewriting up to Mark Ravenhill and Elizabeth LeCompte's                                  Edited by Janet Clare, University of Hull, UK &
controversial 2012 production for the Royal Shakespeare Company                                   Dominique Goy-Blanquet, University of Picardie,
and the Wooster Group. It explores the play's key themes, ranging                                 France
from issues of gender and sexuality to Elizabethan politics, from the
                                                                                                This volume unearths the buried histories and
uses of antiquity to questions of cultural translation, with particular
                                                                                                unexpected paths by which Shakespeare entered
attention paid to Troilus' "Greekness".
                                                                            European consciousness, contributing to national cultures and in
UK July 2020 • US July 2020 • 304 pages • 2 bw illus
                                                                            some cases nation building. International scholars examine decisive,
PB 9781350178700 • £28.99 / $39.95                                          inaugurative moments in the reception of Shakespeare, exploring
Previously published in HB 9781350014190                                    routes of migration, accommodation and relationships with native
ePub 9781350014183 • £26.09 / $33.25
ePdf 9781350014176 • £26.09 / $33.25
                                                                            literary and theatrical traditions. Each essay offers a detailed account
Series: Arden Early Modern Drama Guides • The Arden Shakespeare             and analysis of the history, conditions and reception of Shakespeare
                                                                            within cultural contexts and consciousness. It reveals how Shakespeare
                                                                            has mediated between cultures and assumed international status.

                                                                            UK February 2021 • US February 2021 • 304 pages
                                                                            HB 9781350103283 • £75.00 / $100.00
                      Eating Shakespeare                                    ePub 9781350103290 • £67.50 / $83.76
                                                                            ePdf 9781350103306 • £67.50 / $83.76
                      Cultural Anthropophagy as Global                      Series: Global Shakespeare Inverted • The Arden Shakespeare

                      Methodology
                      Edited by Anne Sophie Refskou, Research and
                      Education Consultant at HamletScenen, Elsinore,                             Shakespeare in the Global South
                      Denmark, Marcel Alvaro de Amorim, Federal                                   Stories of Oceans Crossed in
                      Institute of Rio de Janeiro, Brazil & Vinicius                              Contemporary Adaptation
                      Mariano de Carvalho, King's College London, UK
                                                                                                  Sandra Young, University of Cape Town, South
This collection of essays and interviews by leading international                                 Africa
scholars and practitioners introduces and implements the concept
of 'Cultural Anthropophagy' - a conceptual model inspired by non-                               Looking sideways across the Atlantic and Indian
European thought. It demonstrates its value to the field of Global                              Oceans to nontraditional centres of Shakespeare
Shakespeare through a broad range of examples in theatre, film and                              practice, Shakespeare in the Global South explores
education. It also presents a timely and fruitful dialogue between          the solidarities generated by contemporary adaptations and their stories
global Shakespearean theory and practice by including a series of           of displacement and survival. The book takes its lead from innovative
interviews and reflections by practitioners with Paul Heritage, Mark        theatre practice in Mauritius, North India, Brazil, post-apartheid South
Thornton Burnett and Fernando Yamamoto.                                     Africa and the diasporic urban spaces of the global North, to assess the
                                                                            lessons for cultural theory emerging from the new works.
UK February 2021 • US February 2021 • 328 pages • 6 bw illus
PB 9781350197671 • £21.99 / $29.95                                          UK November 2020 • US November 2020 • 208 pages
Previously published in HB 9781350035706                                    PB 9781350197503 • £28.99 / $39.95
ePub 9781350035713 • £67.50 / $83.76                                        Previously published in HB 9781350035744
ePdf 9781350035737 • £67.50 / $83.76                                        ePub 9781350035751 • £67.50 / $83.76
Series: Global Shakespeare Inverted • The Arden Shakespeare                 ePdf 9781350035768 • £67.50 / $83.76
                                                                            Series: Global Shakespeare Inverted • The Arden Shakespeare

         www.bloomsbury.com • USA, Canada, Latin America • 888-330-8477 • customerservice@mpsvirginia.com                                                                        5
L I T E R A R Y S T U D I E S - The Arden Shakespeare

                                                                               Shakespeare in the Theatre:                                              Staging Britain's Past
                                                                               Peter Hall                                                               Pre-Roman Britain in Early Modern Drama
                                                                               Stuart Hampton-Reeves, University of Central                             Kim Gilchrist, Cardiff University, UK
                                                                               Lancashire, UK                                                        Staging Britain's Past is the first study of the early
                                                                           Peter Hall is one of the most significant and                             modern performance of Britain's pre-Roman history.
                                                                           influential directors of Shakespeare's work of                            Shakespeare's contemporaries were discovering
                                                                           modern times. The book explores Hall's work as a                          that the Trojan exile Brute and his descendants,
                                                                           deliberate articulation of Shakespeare and national                       once widely believed as proof of glorious
                                                        culture in the post-war years. Setting Hall's work against the post-war   ancient origins, were a mischievous medieval invention. Offering
                                                        development of national culture, the book explores how his work           a comprehensive account of the extraordinary theatrical tradition
                                                        with other writers and artists (including Beckett, Pinter and Barton)     that emerged from these Brutan histories and the reasons for that
                                                        informed his approach to directing as well as his rehearsal methods       tradition's disappearance, this study gathers all known evidence of
                                                        and his approach to Shakespeare's text.                                   the plays, pageants and masques portraying Britain's ancient rulers,
                                                                                                                                  from Gorboduc's powerful invocation of history to Cymbeline's
                                                        UK May 2021 • US May 2021 • 224 pages • 6 bw illus                        elegiac erosion of all notions of historical truth.
                                                        PB 9781472587084 • £19.99 / $26.95
                                                        Previously published in HB 9781472587077
                                                        ePub 9781472587091 • £67.50 / $83.76                                      UK April 2021 • US April 2021 • 256 pages • 4 bw illus
                                                        ePdf 9781472587107 • £67.50 / $83.76                                      HB 9781350163348 • £75.00 / $100.00
                                                        Series: Shakespeare in the Theatre • The Arden Shakespeare                ePub 9781350163355 • £67.50 / $83.76
                                                                                                                                  ePdf 9781350163362 • £67.50 / $83.76
                                                                                                                                  Series: Arden Studies in Early Modern Drama • The Arden Shakespeare

                                                                               Re-imagining Shakespeare in
                                                                               Contemporary Japan
                                                                               A Selection of Japanese Theatrical
                                                                               Adaptations of Shakespeare
                                                                               Edited by Tetsuhito Motoyama, Waseda
                                                                               University, Japan, Rosalind Fielding,
                                                                               Shakespeare Institute, University of Birmingham,
                                                                               UK & Fumiaki Konno, Meiji University, Japan
                                                        An anthology of three exciting Japanese adaptations of Shakespeare
                                                        that engage with issues such as changing family values, racial
                                                        diversity, the 2011 Great East Japan Earthquake and terrorism,
                                                        together with a contextualizing introduction.

                                                        UK February 2021 • US February 2021 • 272 pages • 6 bw illus
                                                        HB 9781350116245 • £75.00 / $100.00
                                                        ePub 9781350116252 • £67.50 / $83.76
                                                        ePdf 9781350116269 • £67.50 / $83.76
                                                        The Arden Shakespeare

                                                        The Arden Shakespeare Handbooks

                                                                               The Arden Research Handbook                                              The Arden Research
                                                                               of Shakespeare and Textual                                               Handbook of Shakespeare and
                                                                               Studies                                                                  Contemporary Performance
                                                                               Edited by Lukas Erne, University of Geneva,                              Edited by Peter Kirwan, University of
                                                                               Switzerland                                                              Nottingham, UK & Kathryn Prince, University of
                                                                          This is a wide-ranging, authoritative guide to                                Ottawa, Canada
                                                                          research on Shakespeare and textual studies                                This is a wide-ranging, authoritative guide to
                                                                          by an international team of leading scholars. It                           research on Shakespeare and performance studies.
                                                        contains chapters on all the major areas of current research, notably     It contains chapters on the key methods and questions surrounding
                                                        the Shakespeare manuscripts; the printed text and paratext in             the performance event, the audience, and the archive. A central
                                                        Shakespeare's early playbooks and poetry books; Shakespeare's place       section of research-focused essays considers new approaches
                                                        in the early modern book trade; Shakespeare's early readers, users,       to space, bodies and language, work on the technologies of
                                                        and collectors; the constitution and evolution of the Shakespeare         remediation and original practices, consideration of fandoms and
                                                        canon from the 16th to the 21st century; Shakespeare's editors from       the cultural capital invested in Shakespeare, and political and ethical
                                                        the 18th to the 21st century; and the modern editorial reproduction       interventions in performance practice. A curated section offers short
                                                        of Shakespeare. Further resources equip readers for their own             pieces by theatre professionals on what they see as the key areas and
                                                        research.                                                                 challenges for researchers to explore. Additional resources further
                                                                                                                                  equip readers.
                                                        UK March 2021 • US March 2021 • 416 pages • 25 bw illus
                                                        HB 9781350080638 • £130.00 / $175.00                                      UK March 2021 • US March 2021 • 432 pages • 3 bw illus
                                                        ePub 9781350080645 • £117.00 / $145.36                                    HB 9781350080676 • £130.00 / $175.00
                                                        ePdf 9781350080652 • £117.00 / $145.36                                    ePub 9781350080690 • £117.00 / $145.36
                                                        Series: The Arden Shakespeare Handbooks • The Arden Shakespeare           ePdf 9781350080683 • £117.00 / $145.36
                                                                                                                                  Series: The Arden Shakespeare Handbooks • The Arden Shakespeare

              6                                                          www.bloomsbury.com • UK, Europe, ROW • +44 (0)1256 302692 • orders@macmillan.co.uk
Bloomsbury
Open Access__
Did you know we publish Open Access? We have one of the largest
Open Access book portfolios, in a wide range of humanities subjects,
available through our rapidly expanding programme. Our mission is
to disseminate the highest quality content to the widest possible
audience. We want to make things as simple as possible with
transparency and a speedy decision from an expert team.

We provide services for ________
 • New and previously published titles
 • Long and short form monographs
 • Edited collections
 • Green and Gold Open Access

Why us? _____________________
 • Global readership and maximum discoverability
 • Quality editorial service and rigorous peer review
 • Global distribution with personalised author care
 • Expert global marketing and sales
 • Compliance with funder requirements
 • Print formats also available

Interested?________
Need more information or advice about funding?
Get in touch, we're here to help.

Visit Bloomsbury.com/openaccess
L I T E R A R Y S T U D I E S - Creative Writing / Comics & Graphic Novels   Bloomsbury Writers' Guides and Anthologies

                                                                                                                                                        Imaginative Teaching
                                                                                                   Advanced Creative Nonfiction                         A User's Guide to Creative Writing in Secondary
                                                                                                   A Writer's Guide and Anthology                       Classrooms
                                                                                                                                                        Edited by Amy Ash, Indiana State University, USA, Michael Dean
                                                                                                   Sean Prentiss, Norwich University, USA & Jessica
                                                                                                                                                        Clark, Azusa Pacific University, USA & Chris Drew
                                                                                                   Hendry Nelson, Vermont College of Fine Arts,
                                                                                                   USA                                                  Growing out of recent pedagogical developments in creative writing
                                                                                                                                                        studies and perceived barriers to teaching it in secondary education
                                                                                                 This book will show you how you can improve your
                                                                                                                                                        schools, this book creates conversations between secondary and
                                                                                                 craft and your creative nonfiction writing. Bringing
                                                                                                                                                        post-secondary teachers aimed at introducing and improving creative
                                                                                                 advice and an anthology of great contemporary
                                                                                                                                                        writing instruction in teaching curricula for young people.
                                                                             nonfiction together in one accessible volume, this book also includes:
                                                                              ·W riting prompts and exercises to develop your writing skills and       With attention given to creative writing within the current standards-
                                                                                techniques                                                              based educational systems, this book confronts and offers solutions
                                                                              · Flash interviews with writers on their craft                            to the perceived difficulty of teaching creative writing in such
                                                                                                                                                        environments. Divided into two sections, section one sees post-
                                                                              ·C overage of a wide range of genres, including nature, spiritual and
                                                                                                                                                        secondary instructors address pedagogical techniques such as
                                                                                memoir writing
                                                                                                                                                        workshops, revision, and assessment, whilst section two explores
                                                                              · Practical advice on workshopping, editing and publishing
                                                                                                                                                        activities and practical approaches to instruction.
                                                                              · Reflections on truth and ethics in non-fiction writing
                                                                                                                                                        UK March 2021 • US March 2021 • 224 pages • 11 bw illus
                                                                             UK April 2021 • US April 2021 • 272 pages • 24 bw illus                    HB 9781350152687 • £85.00 / $115.00
                                                                             PB 9781350067806 • £21.99 / $29.95 • HB 9781350067813 • £65.00 / $90.00    ePub 9781350152700 • £76.50 / $94.85
                                                                             ePub 9781350067820 • £19.79 / $24.63                                       ePdf 9781350152694 • £76.50 / $94.85
                                                                             ePdf 9781350067837 • £19.79 / $24.63                                       Bloomsbury Academic
                                                                             Series: Bloomsbury Writers' Guides and Anthologies • Bloomsbury Academic
                                                                             World English

                                                                                                                                                                              Alan Moore
                                                                                                   Creating Comics                                                            A Critical Guide
                                                                                                   A Writer's and Artist's Guide and                                          Jackson Ayres, Texas A&M University,
                                                                                                                                                                              San Antonio, USA
                                                                                                   Anthology
                                                                                                   Chris Gavaler & Leigh Ann Beavers, both of                                 A complete guide to the comics of Alan Moore.
                                                                                                   Washington and Lee University, USA
                                                                                                                                                                              The book covers:
                                                                                                Creating Comics: A Writer's Guide and Anthology
                                                                                                brings together in one volume an authoritative          · Moore's comics career – from early work in 2000AD to his
                                                                                                guide to writing comics with an anthology of comic         breakthrough graphic novels and independent work
                                                                             book pages demonstrating the art, craft, conventions and possibilities     · Major works – including Watchmen, Saga of the Swamp Thing and
                                                                             of graphic forms of storytelling. The book covers:                            Promethea
                                                                             · Key elements of comic forms – panels, frames, gutters, and pages
                                                                                                                                                        · Key contexts – from Moore's subversion of the superhero genre and
                                                                             · The image – visual storytelling and world-building                          metafictional techniques, to his battles with the publishing industry
                                                                             · The relationship between image and text
                                                                                                                                                        · Critical approaches to Moore's work
                                                                             · Narrators and narrative
                                                                             ·T he theory and practice of creating comics – with practical drawing     The book includes a bibliography of critical work on Moore and
                                                                               exercises throughout.                                                    discussion questions for classroom use.

                                                                             UK January 2021 • US January 2021 • 360 pages • 212 bw illus               UK June 2021 • US June 2021 • 272 pages
                                                                             PB 9781350092815 • £25.99 / $35.95 • HB 9781350092822 • £75.00 / $100.00   PB 9781350060463 • £21.99 / $29.95 • HB 9781350060470 • £65.00 / $90.00
                                                                             ePub 9781350092839 • £23.39 / $29.56                                       ePub 9781350060487 • £18.32 / $23.40
                                                                             ePdf 9781350092846 • £23.39 / $29.56                                       ePdf 9781350060494 • £18.32 / $23.40
                                                                             Series: Bloomsbury Writers' Guides and Anthologies • Bloomsbury Academic   Series: Bloomsbury Comics Studies • Bloomsbury Academic
                                                                             World English

                                                                                                                                                                              Gotham City Living
                                                                                                   Superhero Culture Wars                                                     The Social Dynamics in the Batman
                                                                                                   Politics, Marketing, and Social Justice in                                 Comics and Media
                                                                                                   Marvel Comics                                                              Erica McCrystal, Berkeley College, USA
                                                                                                   Monica Flegel & Judith Leggatt, both of                                  Framing Gotham City as a microcosm of a modern-
                                                                                                   Lakehead University, Canada                                              day metropolis, Gotham City Living explores how
                                                                                           Superhero Culture Wars explores how Marvel                                       the comics, graphic novels, films and television
                                                                                           Comics' drive towards greater diversity amongst                                  shows that form the Batman universe demonstrate
                                                                                           its characters and creators has interacted with the          how the various creators of Gotham City have imagined a geography
                                                                             company's commercial marketing and its traditional fan base.               for the condition of America, the cast of characters acting as catalysts
                                                                                                                                                        for a revaluation of established urban values. McCrystal breaks down
                                                                             Along the way the book covers Miles Morales's Spiderman, Kamala            representations of the city and its inhabitants into key sociological
                                                                             Khan's Ms. Marvel and the Secret Empire series' turncoat Captain           themes, focusing on youth, gender, sexuality, race and ethnicity, class
                                                                             America; creators such as G. Willow Wilson and Michael Bendis;             disparity, criminality and vigilantism.
                                                                             marketing and the Marvel Universe; and online fan culture.
                                                                                                                                                        UK April 2021 • US April 2021 • 240 pages • 12 bw illus
                                                                             UK January 2021 • US January 2021 • 208 pages                              PB 9781350148895 • £21.99 / $29.95 • HB 9781350148901 • £65.00 / $90.00
                                                                             PB 9781350148642 • £24.99 / $34.95 • HB 9781350148635 • £75.00 / $100.00   ePub 9781350148925 • £19.79 / $24.63
                                                                             ePub 9781350148659 • £22.49 / $28.32                                       ePdf 9781350148918 • £19.79 / $24.63
                                                                             ePdf 9781350148666 • £22.49 / $28.32                                       Bloomsbury Academic
                                                                             Bloomsbury Academic

                    8                                                                        www.bloomsbury.com • UK, Europe, ROW • +44 (0)1256 302692 • orders@macmillan.co.uk
L I T E R A R Y S T U D I E S - Modernism
                       Judith Wright and Emily Carr                                                    The New Modernist Studies
                       Gendered Colonial Modernity                                                     Reader
                       Anne Collett & Dorothy Jones, University of                                     An Anthology of Essential Criticism
                       Wollongong, Australia                                                           Edited by Sean Latham, University of Tulsa, USA
                   Knitting together two fascinating but entirely                                      & Gayle Rogers, University of Pittsburgh, USA
                   distinct lives, this ingeniously structured, braided
                                                                                                       This book explores the debates that have transformed
                   biography tells the story of the lives and work
                                                                                                       the field of modernist studies in the 21st century.
                   of Australian poet Judith Wright and Canadian
painter Emily Carr. The two broke new ground for female artists in the            The New Modernist Studies Reader features chapters covering the
British colonies and influenced the political and social debates about            major topics central to the study of modernism today, including:
environment and indigenous rights that have shaped Australia and                  · Feminism, gender and sexuality
Canada in the twenty-first century. In telling their story/ies, this book
                                                                                  · Empire and race
charts the battle for recognition of their modernist art and vision, their
                                                                                  · Print and media cultures
similar experiences of colonial modernity as white settler women, and
the transformative power of art.                                                  · Historical and geographical debates
                                                                                  Each text includes an introductory summary of its historical and
UK February 2021 • US February 2021 • 240 pages • 4 bw illus; 16 colour illus     intellectual contexts, as well as guides to further reading to help
HB 9781350188204 • £90.00 / $120.00
ePub 9781350188280 • £81.00 / $101.01                                             students and teachers explore the ideas further.
ePdf 9781350188211 • £81.00 / $101.01
Series: Historicizing Modernism • Bloomsbury Academic                             UK January 2021 • US January 2021 • 368 pages
                                                                                  PB 9781350106253 • £31.99 / $42.95 • HB 9781350106260 • £100.00 / $135.00
                                                                                  ePub 9781350106277 • £28.79 / $35.72
                                                                                  ePdf 9781350106284 • £28.79 / $35.72
                                                                                  Bloomsbury Academic
                                                                                  World English

Understanding Philosophy, Understanding Modernism

                       Understanding Flusser,                                                          Understanding Marx,
                       Understanding Modernism                                                         Understanding Modernism
                       Edited by Aaron Jaffe, Michael F. Miller &                                      Edited by Mark Steven, University of Exeter, UK
                       Rodrigo Martini                                                                 In 1845 Karl Marx wrote: "The philosophers have
                    Czech-Brazilian philosopher Vilém Flusser's form of                                only interpreted the world, in various ways; the
                    experimental theory-fiction pits philosophy against                                point is to change it." There is no philosopher for
                    cybernetics as it forces the category of "the human"                               whom these words are a more accurate description
                    to confront the inhuman world of animals and                                       than Marx, forefather of modern revolution and, as
machines in today's increasingly technological world. The contributors            this volume shows, herald for modernism. Marx's writing absorbed
to Understanding Flusser, Understandng Modernism engage with the                  the lessons of artistic and cultural modernity as much as his legacy
multiplicity of Flusser's thought as they provide a general analysis of           concretely shaped modernism across multiple media. This volume
his work, engage in comparative readings with other philosophers,                 offers a close engagement with Marx's central philosophical texts in
and offer expanded conceptualizations of modernism.                               relation to his literary antecedents; an exploration of the multimedia
                                                                                  afterlife of his writings, including in film, theatre, literature, and art;
UK June 2021 • US June 2021 • 288 pages                                           and a glossary of mini-essays unpicking frequently used and abused
HB 9781501348433 • £95.00 / $130.00
                                                                                  terms like "capital," "labor," and "value."
ePub 9781501348440 • £95.81 / $117.00
ePdf 9781501348457 • £95.81 / $117.00
Series: Understanding Philosophy, Understanding Modernism • Bloomsbury Academic   UK January 2021 • US January 2021 • 288 pages
                                                                                  HB 9781501351112 • £90.00 / $120.00
                                                                                  ePub 9781501351129 • £88.50 / $108.00
                                                                                  ePdf 9781501351136 • £88.50 / $108.00
                       Understanding Derrida,                                     Series: Understanding Philosophy, Understanding Modernism • Bloomsbury Academic

                       Understanding Modernism
                       Edited by Jean-Michel Rabaté, University of
                       Pennsylvania, USA                                                               Understanding Nietzsche,
                    Understanding Derrida, Understanding Modernism                                     Understanding Modernism
                    advances modernist literary study and the                                          Edited by Brian Pines, Independent Tutor, UK &
                    relationship of literature and philosophy. The                                     Douglas Burnham, Staffordshire University, UK
                    contributors argue, first, that deconstruction is
                                                                                                      Understanding Nietzsche, Understanding
not "modern"; neither is it "postmodern" nor simply "modernist."
                                                                                                      Modernism begins by outlining the major
They also posit that deconstruction is intimately connected with
                                                                                                      conceptual structures of Nietzsche's work. This
literature, not because deconstruction would be a literary way of
                                                                                                      first section is a series of essays, each of which
doing philosophy, but because literature stands out as a "modern"
                                                                                  explores a major work of Nietzsche's, explaining its significance while
notion. The contributors investigate the nature and depth of Derrida's
                                                                                  contributing new interpretations of the text. The middle portion
affinities with writers such as Joyce, Kafka, Antonin Artaud, Georges
                                                                                  connects Nietzsche's thought to the various strands of modernism in
Bataille, Paul Celan, Maurice Blanchot, Theodor Adorno, Samuel
                                                                                  which it reveals itself. The final section is a glossary of key terms that
Beckett, and Walter Benjamin, among others.
                                                                                  Nietzsche uses throughout his works.
UK November 2020 • US November 2020 • 328 pages
PB 9781501371318 • £28.99 / $39.95                                                UK August 2020 • US August 2020 • 344 pages
Previously published in HB 9781501331862                                          PB 9781501367595 • £28.99 / $39.95
ePub 9781501331879 • £88.50 / $108.00                                             Previously published in HB 9781501339141
ePdf 9781501331886 • £88.50 / $108.00                                             ePub 9781501339158 • £29.22 / $35.95
Series: Understanding Philosophy, Understanding Modernism • Bloomsbury Academic   ePdf 9781501339165 • £29.22 / $35.95
                                                                                  Series: Understanding Philosophy, Understanding Modernism • Bloomsbury Academic

         www.bloomsbury.com • USA, Canada, Latin America • 888-330-8477 • customerservice@mpsvirginia.com                                                                               9
L I T E R A R Y S T U D I E S - Modernism / Poetry

                                                                            The Making of Samuel Beckett's                                             The Legends of the Modern
                                                                            Company/ Compagnie                                                         A Reappraisal of Modernity from
                                                                            Georgina Nugent-Folan, Trinity College Dublin,                             Shakespeare to the Age of Duchamp
                                                                            Ireland                                                                    Didier Maleuvre, University of California, Santa
                                                                      This book offers a critical analysis of the manuscripts                          Barbara, USA
                                                                      of Company / Compagnie, taking Beckett's schema-                            What made art modern? What is modern art? The
                                                                      dependent compositional method as its core focus.                           Legends of the Modern demystifies the ideas and
                                                                      It forwards a new hypothesis regarding the genetic                          "legends" that have shaped our appreciation of
                                                     map of both works, and considers the relationship between this             modern art and literature.
                                                     uniquely entwined 'original' and 'translation'. The book includes:
                                                                                                                                Beginning with an examination of the early modern artists
                                                     -A
                                                       complete catalogue of available relevant manuscripts, including         Shakespeare, Michelangelo, and Cervantes, Didier Maleuvre
                                                      French and English texts, alternative drafts and notebook pages           demonstrates how many of the foundational works of modern culture
                                                     -A
                                                       critical reconstruction of the history of the text, from its genesis    were born not from the legendry of expressive freedom, originality,
                                                      through to its full publication history                                   creativity, subversion, or spiritual profundity but out of unease
                                                                                                                                with these ideas. The Legends of the Modern lays bare the many
                                                     -A
                                                       guide to the online manuscripts at the Beckett Digital                  contradictions that pull at the fabric of modernity and demonstrates
                                                      Manuscripts Project at www.beckettarchive.org                             that modern art's dissatisfaction with modernity is in fact a vital facet
                                                                                                                                of this cultural period.
                                                     UK February 2021 • US February 2021 • 384 pages
                                                     HB 9781350214439 • £85.00 / $115.00
                                                     Series: The Beckett Manuscript Project • Bloomsbury Academic               UK April 2021 • US April 2021 • 264 pages
                                                     World English (excluding Belgium/Luxembourg/Netherlands)                   PB 9781501371974 • £28.99 / $39.95
                                                                                                                                Previously published in HB 9781501353840
                                                                                                                                ePub 9781501353857 • £88.50 / $108.00
                                                                                                                                ePdf 9781501353864 • £88.50 / $108.00
                                                                                                                                Bloomsbury Academic
                                                                            Reading the Modernist Long
                                                                            Poem
                                                                            John Cage, Charles Olson and the                                           The Great War, The Waste Land
                                                                            Indeterminacy of Longform Poetics                                          and the Modernist Long Poem
                                                                            Brendan C. Gillott, University of Cambridge, UK
                                                                                                                                                       Oliver Tearle, Loughborough University, UK
                                                                         This book argues that indeterminacy is a
                                                                                                                                                 The Great War, The Waste Land and the Modernist
                                                                         fundamental feature of the modernist long
                                                                                                                                                 Long Poem explores how cultural responses to the
                                                     poem. Taking as the form's exemplars the highly influential but
                                                                                                                                                 trauma of the First World War found expression in
                                                     critically contentious poetry of John Cage and Charles Olson, this
                                                                                                                                                 the form of the modernist long poem. Beginning
                                                     book considers longform indeterminacy by way of its analogues in
                                                                                                                                                 with T.S. Eliot's The Waste Land, Oliver Tearle reads
                                                     musicology, mycology, cybernetics and philosophy, while articulating
                                                                                                                                that most famous example of the genre in comparison with lesser
                                                     how both poets broke with the longform poetic traditions of the early
                                                                                                                                known long poems, such as Hope Mirrlees's Paris: A Poem, Richard
                                                     1900s. Brendan C. Gillott argues for Cage and Olson's centrality to
                                                                                                                                Aldington's A Fool I' the Forest and Nancy Cunard's Parallax.
                                                     these traditions – in developing, critiquing and innovating on the
                                                     longform poetics of the past, their work revolutionized the longform       UK July 2020 • US July 2020 • 208 pages
                                                     poetry of the 20th and 21st centuries.                                     PB 9781350178175 • £28.99 / $39.95
                                                                                                                                Previously published in HB 9781350027015
                                                                                                                                ePub 9781350027039 • £26.09 / $33.25
                                                     UK January 2021 • US January 2021 • 240 pages
                                                                                                                                ePdf 9781350027022 • £26.09 / $33.25
                                                     HB 9781501363788 • £90.00 / $120.00
                                                                                                                                Bloomsbury Academic
                                                     ePub 9781501363795 • £88.50 / $108.00
                                                     ePdf 9781501363801 • £88.50 / $108.00
                                                     Bloomsbury Academic

                                                     Bloomsbury Studies in Critical Poetics

                                                                            A Black Arts Poetry Machine                                                Lyric Pedagogy and Marxist-
                                                                            Amiri Baraka and the Umbra Poets                                           Feminism
                                                                            David Grundy, University of Cambridge, UK                                  Social Reproduction and the Institutions
                                                                        Bringing together new archival research and                                    of Poetry
                                                                        detailed close readings of poetry, A Black Arts                                Samuel Solomon, University of Sussex, UK
                                                                        Poetry Machine is a groundbreaking study of this
                                                                        important but neglected group of poets and the                             What is the political potential of poetry in the
                                                                        African American avant-garde in 1960s New York.                            modern age? Exploring an often overlooked history
                                                     David Grundy explores the work of such poets as Amiri Baraka,              of Marxist-Feminist poetics in post-war Britain – including such poets
                                                     Lorenzo Thomas and Calvin Hernton and how their innovative poetic          as Denise Riley, J.H. Prynne, Wendy Mulford and Nat Raha – this
                                                     forms engaged with radical political responses to state violence and       book confronts this central question to debates about the value of
                                                     urban insurrection. Through this examination, the book highlights the      humanities education. The book charts the interrelated crises both
                                                     continuing relevance of the work of the Umbra workshop today and           of poetry itself and literary education more widely. Paradoxically, the
                                                     is essential reading for anyone interested in 20th-century American        very marginalisation of poetry in contemporary culture serves to offer
                                                     poetry.                                                                    the form new opportunities as an agent of social change.

                                                                                                                                UK August 2020 • US August 2020 • 232 pages • 1 bw illus
                                                     UK August 2020 • US August 2020 • 280 pages • 11 bw illus
                                                                                                                                PB 9781350178397 • £28.99 / $39.95
                                                     PB 9781350178380 • £28.99 / $39.95
                                                                                                                                Previously published in HB 9781350063853
                                                     Previously published in HB 9781350061965
                                                                                                                                ePub 9781350063877 • £26.09 / $33.25
                                                     ePub 9781350061989 • £26.09 / $33.25
                                                                                                                                ePdf 9781350063860 • £26.09 / $33.25
                                                     ePdf 9781350061972 • £26.09 / $33.25
                                                                                                                                Series: Bloomsbury Studies in Critical Poetics • Bloomsbury Academic
                                                     Series: Bloomsbury Studies in Critical Poetics • Bloomsbury Academic

        10                                                            www.bloomsbury.com • UK, Europe, ROW • +44 (0)1256 302692 • orders@macmillan.co.uk
L I T E R A R Y S T U D I E S - Poetry / Environmental Cultures
Elizabethan Narrative Poems:                                                                     Words' Worth
The State of Play                                                                                What the Poet Does
Edited by Lynn Enterline, Vanderbilt University, USA                                             Claudia Brodsky, Princeton University, USA
Shakespeare saw only two poems through to publication: Venus                                  Claudia Brodsky marshals her equal expertise in
and Adonis and The Rape of Lucrece. This volume traces the larger                             literature and philosophy to redefine the terms
conversation that took place in the 1590s within the vogue for minor                          and trajectory of the theory and interpretation of
epic narratives as Shakespeare and a coterie of Ovidian imitators                             modern poetry. Taking her cue from Wordsworth's
composed and published erotic epyllia to, for, and against one                                revolutionary understanding of "real language,"
another. These poems take place in imagined worlds far removed             Brodsky unfolds a provocative new theory of poetry, a way of looking
from the urban world of London and these classicizing narratives are       at poetry that challenges traditional assumptions. Analyzing both
deeply engaged in wide-ranging critiques of 16th century norms for         theory and practice, and taking in a broad swathe of writers and
masculine conduct – whether professional, poetic, economic, legal,         thinkers from Wordsworth to Rousseau to Hegel to Proust, Brodsky is
emotional, or sexual.                                                      at pains to draw out the transformative, active, and effective power of
                                                                           literature. Words' Worth is a bold new work, by a leading scholar of
UK January 2021 • US January 2021 • 272 pages • 2 bw illus                 literature, which demands a response from all students and scholars
PB 9781350197633 • £28.99 / $39.95
Previously published in HB 9781350073364
                                                                           of modern poetry
ePub 9781350073371 • £67.50 / $83.76
ePdf 9781350073388 • £67.50 / $83.76                                       UK September 2020 • US September 2020 • 160 pages
Series: Arden Shakespeare The State of Play • The Arden Shakespeare        PB 9781501364525 • £18.99 / $25.95 • HB 9781501364532 • £60.00 / $80.00
                                                                           ePub 9781501364549 • £19.48 / $23.35
                                                                           ePdf 9781501364556 • £19.48 / $23.35
                                                                           Bloomsbury Academic

                                                                           Environmental Cultures

                       Language at the Boundaries
                       Philosophy, Literature, and the Poetics of                                Climate Change Scepticism
                       Culture                                                                   A Transnational Ecocritical Analysis
                       Peter Carravetta, Stony Brook University, USA                             Greg Garrard, University of British Columbia,
                   Seeking to chart the poetic act in a period not so                            Canada, Axel Goodbody, University of Bath, UK,
                   much hostile as indifferent to poetry, Language at                            George B. Handley, Brigham Young University, USA
                   the Boundaries outlines spaces where poetry and                               & Stephanie Posthumus, McGill University, Canada
                   poetics emerge in migration, translation, world
                                                                                                 This book is available as open access through
literature, canon formation, and the history of science and technology.
                                                                                                 the Bloomsbury Open Access programme and is
Peter Carravetta consolidates historical epistemological positions that
                                                                                                 available on www.bloomsburycollections.com.
have accrued over the last several decades and unpacks differences in
those positions—juxtaposing Vico with Heidegger and applying the           Climate Change Scepticism is the first ecocritical study to examine
approaches of translation studies, decolonization, indigeneity, critical   the cultures and rhetoric of climate scepticism in the USA, UK, France
race theory, and gender studies, among others. What emerges is a           and Germany. Collaboratively written by leading scholars from
defense and theory of poetics in the contemporary world, engaging          Europe and North America, the book draws on literary close reading
the topic in a dialectic mode and seeking grounds of agreement.            techniques and methods of frame analysis from environmental
                                                                           communication to explore climate sceptical texts as literature, as a
UK April 2021 • US April 2021 • 224 pages • 8 bw illus                     way of overcoming partisan political paralysis on the most important
HB 9781501363658 • £90.00 / $120.00                                        cultural debate of our time.
ePub 9781501363665 • £88.50 / $108.00
ePdf 9781501363672 • £88.50 / $108.00
Bloomsbury Academic                                                        UK August 2020 • US August 2020 • 296 pages
                                                                           PB 9781350178687 • £28.99 / $39.95
                                                                           Previously published in HB 9781350057029
                                                                           ePub 9781350057043 • £26.09 / $33.25
                                                                           ePdf 9781350057036 • £26.09 / $33.25
                                                                           Series: Environmental Cultures • Bloomsbury Academic

                       Ecocollapse Fiction and Cultures                                          Imagining the Plains of Latin
                       of Human Extinction                                                       America
                       Sarah E. McFarland, Northwestern State                                    An Ecocritical Study
                       University, Louisiana, USA
                                                                                                 Axel Pérez Trujillo Diniz, Durham University, UK
                    This work analyzes 21st-century realistic
                                                                                             The plains of Latin America have haunted the
                    speculations of human extinction: fictions that
                                                                                             literature and culture of the continent. Bringing
                    imagine future worlds without interventions of
                                                                                             these landscapes into focus as a major subject of
                    as-yet un-invented technology, interplanetary
                                                                           Latin American culture, this book outlines innovative new ecocritcial
travel, or other science fiction elements that provide hope for rescue
                                                                           readings of canonical literary texts from the 19th century to the
or long-term survival. Rather than following the preferences of the
                                                                           present. Tracing these natural landscapes across national borders,
genre, these fictions manifest apocalypse where the means for a
                                                                           the book develops new transnational understandings of Hispanic
happy ending no longer exists, rejecting the impulse of human
                                                                           culture in South America and expands the scope of the contemporary
exceptionalism to demonstrate what it might be like to go extinct.
                                                                           environmental humanities.
UK February 2021 • US February 2021 • 160 pages
HB 9781350177642 • £85.00 / $115.00                                        UK May 2021 • US May 2021 • 256 pages
ePub 9781350177666 • £76.50 / $94.85                                       HB 9781350134294 • £85.00 / $115.00
ePdf 9781350177659 • £76.50 / $94.85                                       ePub 9781350134317 • £76.50 / $94.85
Series: Environmental Cultures • Bloomsbury Academic                       ePdf 9781350134300 • £76.50 / $94.85
                                                                           Series: Environmental Cultures • Bloomsbury Academic

         www.bloomsbury.com • USA, Canada, Latin America • 888-330-8477 • customerservice@mpsvirginia.com                                                                    11
L I T E R A R Y S T U D I E S - Comparative Literature

                                                                                Secret Selves                                                               Disappointment
                                                                                A History of our Inner Space                                                Its Modern Roots from Spinoza to
                                                                                Stephen Prickett                                                            Contemporary Literature
                                                                             Our secret, inner, sense of self – what we feel                                Michael Mack, Durham University, UK
                                                                             makes us distinctively 'us' – seems a natural and                        Disappointment explores how our current sense
                                                                             permanent part of being human, yet in fact it is                         of disappointment with our ecological, economic
                                                                             surprisingly new. Over the last 2,000 years we have                      and political state of affairs partakes of a history of
                                                                             increasingly felt old sources of identity, such as                       failed promises that goes back to the inception of
                                                         family, tribe, or social status, as intensely personal, even unique to      modernity; namely, to Spinoza's radical enlightenment of diversity
                                                         us. In the last few centuries our inner space has expanded far beyond       and equality. Combining intellectual history with literary and scientific
                                                         any possible personal experience. Yet our secret selves can also be         theory, Michael Mack traces the collapse of traditional values and
                                                         a source of terror, with fringes that are often porous, ill-defined, and,   orders from Spinoza to Nietzsche and then to the literary modernism
                                                         possibly, open to frightening forms of external control.                    of Joseph Conrad and postmodernism of Philip Roth and Thomas
                                                                                                                                     Pynchon.
                                                         UK May 2021 • US May 2021 • 240 pages • 25 color and 30 b/w illus
                                                         HB 9781501372469 • £20.00 / $27.00
                                                                                                                                     UK January 2021 • US January 2021 • 296 pages
                                                         ePub 9781501372476 • £20.29 / $24.30
                                                                                                                                     PB 9781501366871 • £21.99 / $29.95 • HB 9781501366864 • £90.00 / $120.00
                                                         ePdf 9781501372483 • £20.29 / $24.30
                                                                                                                                     ePub 9781501366888 • £21.92 / $26.95
                                                         Bloomsbury Academic
                                                                                                                                     ePdf 9781501366895 • £21.92 / $26.95
                                                                                                                                     Bloomsbury Academic

                                                         Literatures as World Literature

                                                                                Multilingual Literature as World                                            Modern Indian Literature as
                                                                                Literature                                                                  World Literature
                                                                                Edited by Jane Hiddleston, Exeter College,                                  Going Beyond English
                                                                                University of Oxford, UK & Wen-chin Ouyang,
                                                                                                                                                            Bhavya Tiwari, University of Houston, USA
                                                                                SOAS, University of London, UK
                                                                                                                                                        This book maps modern Indian literature,
                                                                            This volume examines and adjusts current theories
                                                                                                                                                        emphasizing its position as a spatial and temporal
                                                                            and practices of world literature, particularly the
                                                                                                                                                        translation that raises questions of politics,
                                                                            conceptions of 'world' and how multilingualism
                                                                                                                                     language, gender, aesthetics and myths in local and world literatures.
                                                         integrates the borders of language, nation and genre, drawing
                                                                                                                                     Modern Indian Literature as World Literature investigates five main
                                                         attention to these different modes of circulation. Multilingual
                                                                                                                                     areas to demonstrate these processes: Rabindranath Tagore's work
                                                         Literature as World Literature features contributors who examine four
                                                                                                                                     and his Nobel Prize; the production and translation of the lyric poetry
                                                         major areas of critical research: how engaging with multilingualism
                                                                                                                                     of Mahadevi Varma; the reception and linguistic play of the modern
                                                         reveals the multiple pathways of ciruclation, the exploration of
                                                                                                                                     Indian novel in the global Anglophone world; the translation of a
                                                         how politics and ethics contribute to shaping multilingual tests, by
                                                                                                                                     gendered subaltern in Mahasweta Devi's work; and the theme of
                                                         engaging with translation and untranslatability, and by proposing a
                                                                                                                                     frustrated love in cinema and literature in narratives such as "Lihaaf,"
                                                         new vision for linguistic creativity.
                                                                                                                                     Chemmeen and The God of Small Things.
                                                         UK June 2021 • US June 2021 • 288 pages
                                                                                                                                     UK April 2021 • US April 2021 • 240 pages
                                                         HB 9781501360091 • £90.00 / $120.00
                                                                                                                                     HB 9781501334641 • £90.00 / $120.00
                                                         ePub 9781501360107 • £88.50 / $108.00
                                                                                                                                     ePub 9781501334658 • £88.50 / $108.00
                                                         ePdf 9781501360114 • £88.50 / $108.00
                                                                                                                                     ePdf 9781501334665 • £88.50 / $108.00
                                                         Series: Literatures as World Literature • Bloomsbury Academic
                                                                                                                                     Series: Literatures as World Literature • Bloomsbury Academic

                                                                                Elena Ferrante as World                                                     Dutch and Flemish Literature as
                                                                                Literature                                                                  World Literature
                                                                                Stiliana Milkova, Oberlin College, USA                                      Edited by Theo D'haen, KU Leuven, Belgium
                                                                             The first monograph in English on Elena Ferrante,                          The recent return of 'world literature' to the
                                                                             this book analyzes Ferrante's entire textual                               centre of literary studies has entailed an increased
                                                                             production and the range of scholarly and popular                          attention to non-European literatures, but in turn
                                                                             responses it has generated locally and globally.                           has also further marginalized Europe's smaller
                                                                             Focusing on Ferrante's explorations of feminine                            literatures. Dutch and Flemish Literature as World
                                                         identity, subjectivity, and agency within an oppressive patriarchal         Literature shows how Dutch-language literature, from its very
                                                         order, Stiliana Milkova argues that Ferrante constructs a theory of         beginnings in the Middle Ages to the present, has not only always
                                                         feminine experience which serves as the scaffolding for her own             taken its cue from the 'major' literary traditions of Europe and
                                                         literary practice, delineating alternative modes of constituting female     beyond, but has also actively contributed to and influenced these
                                                         identity not contingent on male-centered ideologies. Elena Ferrante         traditions. The contributors to this book provide a concise, yet highly
                                                         as World Literature offers a theoretically robust account of her literary   readable, history of Dutch-language literature and demonstrate how
                                                         and cultural significance today.                                            it is anchored in world literature.

                                                         UK February 2021 • US February 2021 • 240 pages                             UK January 2021 • US January 2021 • 344 pages
                                                         HB 9781501357527 • £90.00 / $120.00                                         PB 9781501371967 • £28.99 / $39.95
                                                         ePub 9781501357534 • £88.50 / $108.00                                       Previously published in HB 9781501340123
                                                         ePdf 9781501357541 • £88.50 / $108.00                                       ePub 9781501340130 • £95.81 / $117.00
                                                         Series: Literatures as World Literature • Bloomsbury Academic               ePdf 9781501340147 • £95.81 / $117.00
                                                                                                                                     Series: Literatures as World Literature • Bloomsbury Academic

        12                                                                www.bloomsbury.com • UK, Europe, ROW • +44 (0)1256 302692 • orders@macmillan.co.uk