Lives Families Community - Children's Aid Society
If your browser does not support JavaScript, please read the page content below:
Lives Families Community - Children's Aid Society
Table of Contents 2 About Children's Aid Society 4 Our Mission & Vision Core Values 5 Chairman's Message 6 Executive Committee Sub-Committees 7 Our Residents 8 Our Staff 9 Our Programmes 15 Activities for 2015 (Highlights) 18 Our Volunteers 21 Our Financials 22 Our Plans and Commitments 23 Our Donors 25 Services Rendered 26 Financial Report and Statements Artwork designed by resident of Melrose Home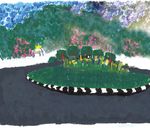 Our Beginnings 1880s With a heritage tracing back to the era of British colonial rule in the late 1880s, Children's Aid Society is among the oldest philanthropic organisations in Singapore.
The organization was originally established as St Nicholas Home, but was closed in 1900 due to the lack of accommodation facilities, then reopened as the Children's Aid Society in 1902. This was made possible through the efforts of a group of civic-minded men and women from the British Colonial Government, major European companies, and religious organisations. These included the Society's first president, Hon. W.R. Collyer (Attorney General of the Straits Settlements), Sir Cecil Clementi (Governor of Singapore, 1930- 1934), and Sir Thomas Shenton (Governor of Singapore, 1934-1942).
1930s In 1930, the Society rented a large two-storey colonial bungalow at 29 Tomlinson Road and named it "Melrose Home". It was run by European matrons who sought to give the Home a family environment, providing warmth, care, and emotional support while seeking to instill good moral values in the children. To carry out its charitable work, the Society created an endowment fund that received generous annual donations from companies, associations and individuals, government grants, and through annual fund-raising efforts. 1960s After Singapore's independence, the European matrons retired and local Singaporeans took their place to provide a more local setting to the Children's Aid Society.
In the late 1960s, the high cost of maintaining the old Tomlinson bungalow and the need for a bigger boarding house led to the purchase of a property set along a hillock along Clementi Road. 1970s Our honorary architects, James Ferry & Partners, designed and built a double storey boarding house with facilities to cater fully to the needs of the residents. On 31st October 1969, the First Lady, Puan Noor Aishah, officiated at the Foundation Stone Laying Ceremony of the new Melrose Home at 503 Clementi Road. The children and staff moved from Tomlinson Road to their beautiful new home in April 1970 and in the following year of 1971, Mrs Benjamin Sheares officially opened Melrose Home.
In 1972, Mr T.S. Zain became the first Singaporean Chairman of the Children's Aid Society, heralding a new era. About Children's Aid Society Sir Cecil Clementi, Governor of Singapore and President of Children's Aid Society Melrose Home at 29 Tomlinson Road - Circa 1940s Present Day Registered under the Societies Act, the Children's Aid Society's objective to aid children and young persons in need has remained fundamentally the same over the decades. An Executive Committee is elected from among its members, forming the governing body for Melrose Home.
The Home aims to nurture a supportive 'home away from home' environment for its residents, and has the capacity to provide quality residential care for 40 children and 40 teenagers between the ages of 3 to 18 years. These are individuals whose parents or family members are unable to provide appropriate care or sufficient supervision. Melrose Home at its new premises at 503 Clementi Road (Circa 1971) Melrose Home at its new premises at 503 Clementi Road (Circa 1971) About Children's Aid Society Premises of Melrose Home 2| |3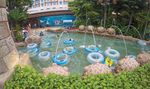 I n 2015, we invested in infrastructure improvement to accommodate the growing needs of residents and staff.
We added more heat detectors and installed fire rating doors at key areas. We also installed a card key system to better manage access into our compound as well as to key operation areas. An open-space office was specially created to facilitate better communication and greater collaboration amongst the staff team. We also repainted our main building, giving a fresher look, inside and out. Along with the Nation, residents and staff joined in the celebration and enjoyed many activities that marked Singapore's 50th Birthday. These included the spectacular closing ceremony of the 27th Southeast Asian Games held in Singapore.
Children's Aid Society also continued to benefit from the national Care and Share movement initiated to mark the nation's Golden Jubilee. During the year, we recorded 14 new admissions into Melrose. An equal number of residents were discharged as they were able to return home to improved family environment. To ensure smooth transitions, we continued to support the outgoing residents under our after-care programme. In total, Melrose serviced 144 people, including 70 family members of residents during the reporting year.
In reaching out and helping children and teenagers in need, we shall need the continued support of our partners, donors and volunteers. We would like to thank all for your generous contributions that have touched the lives of residents in Melrose. We are grateful for the guidance and support from the Ministry of Social & Family Development, the Charity Council, and the National Council of Social Service. Finally, I would like to thank my fellow committee members for their unwavering support and diligence; and our staff team, for their dedication in ensuring high standards of care for our residents.
Their diligence and dedicated service have made the difference. Jarrod Ong Chew Yeang Chairman Executive Committee Chairman's Message Artwork designed by resident of Melrose Home Our Mission & Vision Vision Successful Lives, Stable Families, Strong Community.
Mission To help children and young persons in need so that they succeed and contribute to family and society. Core Values Compassion Demonstrate kindness and concern toward every individual. Be sensitive and attentive to needs, be responsive in a timely and appropriate manner. Integrity Uphold high ethical standards and demonstrate a high level of trust and honesty in words and action. Passion Show passion and commitment to the vision, mission and objectives of the Society. Teamwork Respect each other's differences. Look beyond oneself and work in partnership with others, building trust through openness and goodwill.
Professionalism Act in the best interest of beneficiaries. Maintain professional competence and seek self-improvement continually. Registered as a Society: 19.12.1962 ROS Reference Number: 0990/1947 WEL UEN Number: S62SS0031K Institution of Public Character Number: IPC000456 Registered Address: 503 Clementi Road, Singapore 599488 Charity Trustees Bankers: HSBC Trustee (S) Ltd Bankers: Hongkong & Shanghai Banking Corporation Ltd United Overseas Bank Ltd Auditors: Deloitte & Touche LLP, Shared Services for Charities Ltd Honorary Legal Advisors: Allen & Gledhill LLP Honorary Doctors: Drs Bain & Partners, Chang Clinic Honorary Advisors: Dr Chang Tou Liang - Medical Practitioner Dr Jazmyn Chelliah - Child Psychologist About Children's Aid Society compassion p a ss i o n teamwork I N T E G R I T Y P R O F E SSIO N A L I S M 4| |5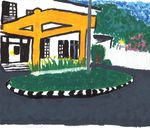 Executive Committee Melrose Home is governed by an Executive Committee, which is elected every two years from among its members. The Executive Committee is responsible for setting policies and overseeing key operational and financial aspects of Melrose. All EXCO members have also to be members of a sub-committee. Chairman Jarrod Ong Vice Chairman Stephen Yeap Hon Secretary Elaine Lim Hon Treasurer Giselia Giam Chairman, Staff & Admin Sub-Committee Huang Cheng Eng Chairman, Children & Programme Sub- Committee Peggy Ann Desker Chairman, Finance Sub-Committee Giselia Giam Chairman, Fund Raising Sub-Committee Elizabeth Martin-Chua Chairman, Audit Sub-Committee Johnny Quah Members Datuk Tuan Azad Zain Dawn Ng Henry Yeo Wee Heng Irene Chia Sub-Committees The Sub-Committees oversee the management of Melrose and work closely with the Executive Director to ensure quality care for our residents.
All the Committee members are volunteers from different professions and backgrounds, and provide their services pro bono. Audit Sub-Committee Johnny Quah (Chairman) Stephen Yeap Chun Kwong Chee Huang Cheng Eng Irene Chia Juliana Lee Children & Programme Sub-Committee Peggy Ann Desker (Chairman) Genevieve McCully Elaine Lim Nelly Kwa Dawn Ng Henry Yeo Finance Sub-Committee Giselia Giam (Chairman) David Chia Datuk Tuan Azad Zain Fund Raising Sub-Committee Elizabeth Martin-Chua (Chairman) Tan Swee Choo Pang Yee Ean Staff & Admin Sub-Committee Huang Cheng Eng (Chairman) Stephen Yeap Irene Chia Peggy Ann Desker Elizabeth Martin Chua Lai Su Yim THE COMMITTEES Our residents are children and teenagers aged between 3 and 18 years who need care and protection in a residential setting.
M elrose Home provides a supportive environment for these children and teenagers, whose parents or family members are unable to provide them with adequate care and supervision.
Residents under the care of Melrose can be broadly categorised as: • Statutory Cases – directed for admission by the Juvenile Court under a Care and Protection Order. Since 2010, Melrose also began to admit Beyond Parental Control (BPC) cases • Child Protection Cases – referred by the Ministry of Social & Family Development (MSF) • Compassionate Grounds Cases – referred by families, social service and community agencies 74 residents in total were cared for in 2015. 70 family members were engaged through our services.
14 new residents were admitted to Melrose Home. 14 were discharged and returned to their homes as family conditions had improved.
16 ex-residents were in the aftercare programme, so that continued support could be rendered for successful reintegration. Number of Residents in Residential Care (as of the last day of the month): Months Male Female Children Teenagers Statutory Cases Child Protection Cases Compassionate Ground Cases Total January 35 23 37 21 7 47 4 58 February 35 24 37 22 7 47 5 59 March 33 25 36 22 7 46 5 58 April 34 25 36 23 7 47 5 59 May 35 23 36 22 6 47 5 58 June 35 22 36 21 6 46 5 57 July 34 20 35 19 6 44 4 54 August 34 20 35 19 6 44 4 54 September 33 22 35 20 6 45 4 55 October 35 21 35 21 7 44 5 56 November 35 22 35 22 7 45 5 57 December 36 24 37 23 7 48 5 60 Our Residents 6| |7
Our Staff Staff and Residents Bonding Day at Melrose Home We have a dedicated team of 32 staff committed to the efficient operationofMelroseandtoprovidingqualitycareforourresidents. T he Executive Director is responsible for the overall management and works with his team to achieve the mission and objectives of Melrose Home. The team includes: • 1 Home Manager responsible for the maintenance and running of Melrose • 1 Human Resource Manager responsible for the HR Function and Learning & Development Programme of the staff at the Home • 3 Supervisors responsible for daily operations and care-giving duties • 3 Social/Case Workers responsible for managing the Individual Care Plan for our residents and attending to their emotional and psychological needs • 3 Youth Workers responsible for the mentoring and supervision of the teenage residents • 1 Administrative Officer responsible for administrative and financial matters • 1 Programme Executive responsible for the management of programmes, volunteers, and fund-raising • 13 House-parents responsible for care-giving • 3 House-keepers responsible for the general cleanliness and maintenance of Melrose • 1 Cook responsible for the preparation of balanced, nutritional meals for the residents • 1 Driver responsible for ferrying our children to and from school and other activities Training CAS worked with Community Psychology Hub to kick-start training for our House Parents and Social Workers.
The first training programme is scheduled for 7 January 2016.
Objectives of training: • Introduction to ABC analysis (Antecedent – Behaviour – Consequence) and behaviour management • Introduction to ADHD and ASD strategies suitable for special needs groups Staff and Resident Bonding Day Melrose Home's staff and residents were invited to the 'Princess Cruise' for an exclusive guided tour of the ship. Everyone was amazed to see the luxe interior of the cruise, and we ended the tour with a sumptuous lunch in its luxurious restaurant. We moved on to compete against each other in various games such as bowling, 'Simon Says', and riddle guessing. Our staff and residents bonding day was a huge success and we ended the day with both happy staff and residents!
Girls' dorm Our PROGRAMMEs Residential Care The core function of Melrose Home for the past century has been providing quality residential care for children and teenagers in need. We continue to provide safety, security, and support to our residents in a homely setting, whilst ensuring that their needs are met and their interests protected. Case Work & Counselling Individual Care Plans are tailored for each resident and managed by our Social and Case Workers. Casework intervention, therapeutic services and support are some of the services provided to address the various behavioural, social and emotional needs of our residents as well as related family issues.
Personal Development We support our children and teenagers in their intellectual, emotional, and social development through a wide range of learning support and enrichment programmes. Special attention is given to programmes that foster character building and development of positive attributes such as self-confidence, integrity, kindness and interpersonal skills. There are also programmes to nurture and develop individual talents and abilities. Family & Community Partnership Melrose Home works with our residents' families, schools and community agencies on issues affecting their various areas of school work and overall well-being, with the intention of eventually returning them to their families, when their home circumstances have improved.
Aftercare & Mentoring When a resident leaves our home to return to their family, Melrose Home offers an aftercare programme that encompasses home visits and in-community support to ensure successful reintegration. The aftercare programme usually continues for a period of 6 months to 2 years. Boys' dorm Outdoor terrace 8| |9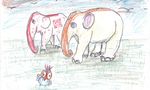 Nurturing Academic and Intellectual Development We support our residents in their academic progress by structuring study time in their daily routine and engaging tutors and volunteers to guide them in their school work. Educational resources such as assessment books are readily available for practice.
Besides aiding academic studies, we expose our residents to other means of intellectual stimulation. Excursions were arranged to various places of interest such as Lee Kong Chian Natural History Museum, Science Centre, Mint Museum of Toys, SEA Aquarium, Jurong Bird Park, and Hay Diaries Goat Farm. The children responded enthusiastically to IT related workshops on Coding and Robotics conducted by volunteers.
Residents utilising laptops during designated timeslots Residents during daily study time Ensuring Physical and Social Well-being Our residents enjoyed a wide range of outdoor activities which enhance their physical development. Besides their daily outdoor free play, they also took part in structured programmes such as Taekwondo, Tennis, and Soccer conducted by professionals. Socially, our residents have had ample opportunities to interact with their peers and volunteers during the many in-house and external activities organised by volunteers. They participated in arts and craft workshops, including face painting, watched movies, and even made sandwiches!
Residents enjoying soccer during free play session Residents enjoying basketball during free play session Our Programmes Children Opening Ceremony of SEA Games 2015 our programmes – children President's Visit on 8 April In conjunction with Temasek Care's 'Stay Prepared' initiative to help the community prepare for emergencies, guest-of-honour President Tony Tan and Temasek Holding executives visited Melrose Home to present masks and ventilators to the children. The residents were also enlightened through engaging quizzes and activities on how best to cope with emergencies or unforeseen events, such as a haze episode or flu pandemic.
Closing Ceremony of SEA Games 2015 On 16 June 2015, some residents attended the closing ceremony of the SEA Games 2015 at the Singapore Sports Hub. As part of the 50 000 spectators, they enjoyed the two-and-a-half hour ceremony which ended with spectacular fireworks.
President Tony Tan and Temasek Holding executives visit Melrose Home 10| |11
Pan Pacific Hotels Group 'Eat Well with Us' Culinary Project Chefs from Pan Pacific Hotels Group came to Melrose to prepare a few healthy and hearty dinners. Our residents were pleasantly surprised by the presence of professional chefs in our kitchen and enjoyed the sumptuous meals. Delectable dishes included Minced Chicken Dumpling in Superior Stock, Steamed Fish with Pumpkin Puree, and Homemade Bean Curd with Wolfberry. Our Cook, Madam Habibah certainly enjoyed cooking alongside celebrity chefs and learning new preparation techniques and recipes.
We will continue planning culinary sessions with chefs to teach our residents simple home recipes to help enhance their independence capabilities. our programmes – children In-house Camp During the December school holiday, caregivers organised an in-house camp for our Upper Primary residents. The aim was to cultivate leadership, teamwork and life skills using fun games and activities. Activities such as tent pitching and outdoor cooking were conducted, which allowed our residents to put their teamwork and survival skills to the test. They also had the opportunity to lead their peers in completing different tasks.
The final activity for the camp was a night walk through the uphill playground using light sticks and torch lights. Although navigating through the dark was quite a hair-raising experience for some, they soon found that trust and teamwork made the task much easier! Chefs of Pan Pacfic Hotels Group sharing recipes and culinary techniques with staff of Melrose Home Developmental Goals The Youth Team aims to design holistic programmes that nurture personal skills and contribute to the healthy development of the teenagers. We adhere to '6 C's' for our development goals: • Competence in academic, social, emotional, and vocational aspects, • Confidence in oneself, • Connection to self and others, • Character that espouses positive values, integrity, and strong morals, • Care and Compassion and lastly, • Contribution to family, community, and society Aligned with these development goals, programmes were planned to inculcate six major life skills which cover the intellectual, physical, social and emotional domains.
Regular Programmes The teenagers had regular programmes such as swimming, music, and tuition.
The swimming course equipped them with essential life and safety skills and also provided an alternative form of exercise. Additionally, the sport offered therapeutic benefits, improving their mental and emotional health, and fostering stronger bonds amongst them. Besides health and fitness orientated programmes, there were also programmes dedicated to the arts. Our teenagers were introduced to drumming, piano, and craft sessions. This ensured that those who exhibited a flair for music were able to nurture their talents.
It was not all fun and games; tuition support programmes were also provided for the teenagers to help them with their academic work.
The interaction with tutors allowed them to voice any challenges or difficulties that they might have been facing. These regular programmes worked hand in hand to provide a holistic and balanced learning framework. Our Programmes Youth Artworks designed by residents of Melrose Home 12| |13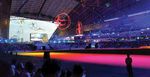 Century Camp 2015 The year-end youth camp 'Century Camp 2015' encompassed various components that inculcate values such as resilience and sense of responsibility. From hiking to Chek Jawa in Pulau Ubin, where we spotted exotic birds along the way, to instilling social responsibility through our 'Community Involvement Project', and adrenaline rushing Bubble Bump sessions, the Century Camp provided an avenue to test their limits and further develop their values. Adventure Cove Our teenagers had a splashing good time at Adventure Cove during their December holidays. The adventure park offered a multitude of rides and attractions, appealing to the varied interests of the teenagers.
From a snorkelling facility with beautiful fishes and corals, to obstacle courses that challenged their limits, the teens expended all their energy experiencing every last ride. The Youth Work team had a great experience trying out the rides with the teens, and were able to have fun and build bonds together through this excursion.
our programmes – youth Teenagers, youth workers, and volunteers of Melrose Home explore Pulau Ubin as part of Century Camp 2015 Teenagers of Melrose Home visit Adventure Cove MONTH ACTIVITIES ORGANISERS / PARTNERS January Charades, Quiz and Talent Time Face Mask Painting and Indoor Games Outing to Singapore Turf Club Art Workshop Financial Literacy Workshop Workshop Indoor and Outdoor Games Team Building Games Soccer Clinic Nanyang Polytechnic Institute of Technical Education Cogent Land Capital Pte Ltd Rotary Wish Project National University of Singapore Nanyang Polytechnic Republic of Singapore Air Force Institute of Technical Education National University of Singapore Alumni February Indoor and Outdoor Games Children Reading Programme Coding Workshop Abrakadoodle Art and Craft Workshop T-Shirt Painting and Indoor Games Lion Dance, Face Painting, Music and Movement Singapore Polytechnic Rotarian Wives Ngee Ann Polytechnic National Trade Union Congress Nanyang Technological University HTwo Education Holdings March Children Reading Programme Dental Hygiene Workshop Outing to Turf City Art and Craft Workshop Outing to Gardens by the Bay Outing to Kidstop at Science Center Art and Craft Workshop Soccer Clinic Rotarian Wives Singapore Management University Cogent Land Capital Pte Ltd Poi Ching School Gift of Gardens DSO National Laboratories Bukit Batok Presbyterian Church National University of Singapore Alumni April Cleaning, Activity and Games Live Music Concert Outing to Turf City Sandwich Making Biscuit Decoration and Balloon Sculpting Group Activities and Video Documentary Soccer Clinic Republic of Singapore Air Force Louvre Bridal Cogent Land Capital Pte Ltd National University of Singapore Alumni Church of the Holy Cross ACC National University of Singapore Alumni Activities for 2015 Highlights 14| |15
MONTH ACTIVITIES ORGANISERS / PARTNERS May Outing to Singapore Turf Club Cleaning Activity and Games Tourism Project Outing to Newater Plant Soccer Clinic Cogent Land Capital Pte Ltd Republic of Singapore Air Force Institute of Technical Education Nanyang Technological University National University of Singapore Alumni June Gardening and Science Fair Outing to Polliwogs Science Enrichment Workshop Introduction to Circus Arts Workshop Outing to Marina Barrage Recycled Material Art and Craft Science Magic and Skit Soccer Clinic Robotics Workshop Outing to Singapore Turf Club Origami and Treasure Hunt Minion Movie Outing Indoor Carnival Outing To Fire Station National University of Singapore Frasers Centrepoint River Valley High School The Esplanade Co.
Ltd Cummins Singapore Standard Chartered Singapore Nanyang Technological University National University of Singapore Alumni MOH Holdings Pte Ltd Singapore Turf Club Singapore Management University Singapore Press Holdings Adenn Aircon Services Pte Ltd YMCA Singapore July Gardening and Science Workshop Science Center National University of Singapore OCS Group August National Day Music and Arts Celebration Heritage Workshop and Games National Day Celebrations Fantastic Four Movie Outing National Day Fireworks Celebration Outing to Turf City Sandwich Cake Making Visit to Singapore Air Force Museum Outing To Mint Museum Standard Chartered Singapore National University of Singapore Singapore Turf Club Shing Heng Group SICC Cogent Land Capital Pte Ltd SetClear Pte Ltd YMCA Singapore Kian Ho Bearings Pte Ltd September Science Experiment Workshop Visit to Jurong Bird Park Visit to LKC Natural History Museum Science Experiment Workshop Visit to Turf City Games Cleaning Activity and Games Visit to Air Force Museum Games, Art and Craft Warwick Singapore Society Ngee Ann Polytechnic National University of Singapore Singapore Management University Cogent Land Capital Pte Ltd Singapore Institute of Technology Republic of Singapore Air Force YMCA Singapore Ngee Ann Polytechnic activities for 2015 (highlights) MONTH ACTIVITIES ORGANISERS / PARTNERS October Visit to Kranji Farm Children's Day Movie Screening Children's Day Party Visit to Turf City Visit to Singapore Philatelic Museum Visit to Pasir Ris Sport Centre Halloween Party Visit to Fish at Big Splash Seadrill Management (S) Pte Ltd Flimgarde Cinema Froth Pte Ltd Cogent Land Capital Pte Ltd K.C.Dat (S) Pte Ltd Credit Suisse AG Mondelez International YMCA Singapore November Games and Performances Visit to Turf City Games and Performances Visit to Sports Hub Christmas Ornament Making Visit to Sapphire Princess Visit to FamMart Visit to Bowling Center Visit to Sarimbun Scout Camp Stress Management Workshop Nanyang PA Cogent Land Capital Pte Ltd Ngee Ann Polytechnic Ngee Ann Polytechnic Raffles Hotel Princess Cruises ScienTec Consulting Pte Ltd YMCA Singapore The Australian & New Zealand Association National Institute of Education December Bowling at Kallang Leisure Park Outing to River Safari Outing for Christmas Party Outing to Asylum Theatre Games and Activities Financial Education Workshop Outing to Ice-Cream Making Workshop Outing to Marina Square Art and Craft Games Amazing Race Outing to Fidgets Outing to Science Center Y Outing Games and Performance Games and Handicraft Outing to The Peanuts Movie Painting and Paint Giving Standard Chartered Singapore Marketing Institute of Singapore CPA Australia Credit Suisse AG National University of Singapore Big Fat Purse Pte Ltd Singapore Press Holdings Cogent Land Capital Pte Ltd Catholic Archdiocesan Education Centre National Institute of Education Flowserve Corporation Hitachi Asia Ltd YMCA Singapore Singapore Institute of Management Woodlands Transport Service Pte Ltd IEEE Singapore Singapore Turf Club activities for 2015 (highlights) 16| |17
V olunteers play an integral role in assisting Melrose Home with our programmes. Our core volunteer groups are: • Individual volunteers, who provide weekly tuition support or teach special skills to our residents. • Volunteers from the universities, polytechnics and schools, who organize various value-adding activities for our residents • Corporate volunteers from private and public sectors, who provide financial and manpower support for programmes and organise field trips Our volunteers are also involved in: • Maintenance of the building and facilities • Enrichment classes and educational trips • Sports training and outdoor games • Learning support and skills development • Recreational activities • Fundraising in support of Melrose Home Our Volunteers Artworks designed by residents of Melrose Home Volunteer Stories of 2015 Melrose Home is grateful for the continued support of our group and individual volunteers, who have dedicated time and effort to engage with our residents and benefit them through a multitude of value-adding ways.
These are some highlights of our long-standing volunteers, who have contributed greatly to the programmes of Melrose Home in 2015. Mr Lai Han Seng, Taekwondo Coach Mr Lai, a head instructor at his Taekwondo academy, embarked on his journey with Melrose two years ago and has been leading complimentary weekly Taekwondo lessons for our children and teenagers. Besides imparting skills of self-defense, Mr Lai aims to hone our residents' discipline and inculcate mindfulness in their decision-making and daily behavior. Republic of Singapore Air Force As RSAF's adopted charity for the year, Melrose has benefitted greatly.
The RSAF UAV Command has contributed significantly to the development of the home on both infrastructural and programme fronts. Beyond raising funds from donations, groups of RSAF volunteers would have regularly volunteered their time assisting our housekeepers in maintenance duties and engaging with our residents through a variety of games and learning activities.
RSAF (UAV Command) interacting with the residents as well as doing their part for the home Mr. Lai Han Seng, our Taekwondo coach conducting his weekly lesson our volunteers 18| |19
Cogent Land Capital Pte Ltd Cogent Land Capital Pte Ltd has continued to nurture strong bonds with our residents, through monthly visits to various establishments and enrichment centres within The Grandstand, as part of its We All Love Kids (W.A.L.K) CSR project that was launched in partnership with Melrose Home in 2013. Juliana & Clement Benelli As our long-standing supporters for over 8 years, Juliana and Clement have thoughtfully organised many activities for our residents and never failed to bring the festive cheer to Melrose Home.
In 2015, our residents relished a Chinese New Year lion dance party, soaked up the spirit of the Lantern Festival, enjoyed a SG50 Fireworks Dinner at The Fullerton Bay Hotel, and were treated to a hearty Christmas feast from Juliana and Clement. With the help of their dedicated fundraising efforts, we were also able to renovate and improve the facilities of our Sick Bay and Dry Kitchen.
Volunteers from Cogent Land Capital with their W.A.L.K project shirts our volunteers Residents of Melrose Home enjoying the Christmas fare prepared by Juliana and Clement Volunteers with Singapore Turf Club helped with repainting our TV room. Singapore Turf Club With the support of Singapore Turf Club as part of its community service initiative, over $65,000 was raised for Melrose Home through Singapore Turf Club's Longines Singapore Gold Cup. This enabled Melrose Home to kick off refurbishment efforts for our play and wellness facilities and spruce up our premises with a fresh coat of paint to ring in the New Year.
Volunteers from Singapore Turf Club also celebrated our nation's golden jubilee with the residents through a National Day celebration of fun and games.
Our FINANCIALS T he running cost of Melrose Home has continued to increase over the years. In 2015, the monthly average operating cost was about $185,000. Approximately 47% of this cost was funded by the Ministry of Social & Family Development, through a grant based on the number of residents at Melrose. The remaining portion of our operational costs was funded by donations from corporations, organized groups and well- wishing individuals. Review of Financial Statements Melrose Home recorded a surplus of $774,451 in 2015, which is comparable to the surplus of $505,754 in 2014.
The Home has received a total of $756,543 in cash donations during the year, which is a decline of 14% as compared to 2014.
However, due to the increase in the resident muster and contribution from the Care and Share Movement, a higher government grant of $1,807,709 was received, a 40% increase from 2014. In 2015, the Home's operating cost increased by 5.8% to $2,218,657. The main contributing factors were: • Increase in overall resident muster • Increased programme cost due to inflation • Increased repair and maintenance costs due to running an aged facility and large grounds Reserves Policy Melrose Home's reserves comprise our investment portfolio and cash balances. As at 31 December 2014, the value of reserves stood at $9,351,962, an increase of $686,382 or 7.9% over the previous year.
These reserves were primarily established in 1987 when Melrose Home sold off its peripheral land for development netting $1.1 million and surpluses accumulated over the years. These proceeds were placed in an investment portfolio comprising Singapore equities and bonds. The dividend and interest income generated by our reserves combined with donations have normally enabled Melrose Home to bridge the gap between the government grant and total operating expenditure. We hope our current reserves policy will enable Melrose Home to fulfill its continuing obligations to the residents in its care.
In our current three-year strategic plan period, we have set a goal of achieving a reserves-to-annual operating expenditure ratio of around 5 times.
We believe this will give us the ability to increase our expenditure on our care programmes, expand our outreach and services to help children, teenagers and their families, and to respond to the changing needs of Singapore. Disclosure of remuneration Staff The annual remuneration of our key management personnel was within the range of $100,000-$150,000 in 2015. Board The members of the Executive Committee and Sub-Committees of Melrose Home do not receive any remuneration or benefits for their services to the Home.
Disclosure of Governance Checklist Melrose has fully complied with the Code of Governance Evaluation Checklist for Institutions of Public Character (IPCs). (Full checklist is available at www.charities.gov.sg) 20| |21
Our Plans & Commitments Artwork designed by resident of Melrose Home Artwork designed by resident of Melrose Home OUR DONORS Mindful of the changes and development in the social care and education landscape in Singapore, Melrose has evolved and grown over the years to meet the changing needs of children, teenagers and families, one generation after another.
W e remain invested in the residential care sector and aspire to adapt if not, bring about changes that will benefit children and young people in our society. In 2016, we plan to rejuvenate our outdoor play and exercise facilities such as playgrounds, basketball court, and our garden. Looking ahead to cater to more teenagers in 2017, we will also reconfigure our current space to balance the needs of our child and youth residents. Our programmes will also be reviewed and progressive changes are anticipated. Youth and Children's programmes will take on a holistic approach towards growth and development.
On the social care front, more focus will be placed on psychosocial and emotional care of our residents. Funds have been set aside for more psychological services, art therapy, and behavioural therapy services for our residents. Customised training for care- giving staff will complement these efforts to encourage a whole-home approach in care. In order to achieve the service and programme enhancements to meet the needs of our residents, we look forward to the continued generous support of our donors and partners in 2016. $50,001 AND ABOVE Credit Suisse AG Lee Foundation Tote Board $20,001 TO $50,000 Raleigh Society Tanoto Foundation $10,000 TO $20,000 ITE College West M.Tech Products Pte Ltd Marina Green Ltd Marina Towage Pte Ltd Nippon Paint Marine(S) Pte Ltd NSL Ltd Republic of Singapore Air Force Sym Asia Singapore Fund The Australian & New Zealand Association ZAP Piling Pte Ltd $5,001 TO $9,999 Facility Link Pte Ltd Richzone Properties Investment Pte Ltd $1,001 TO $5,000 A-Power Engineering Pte Ltd Arsenal Singapore Supporters Club Bank of America C2 Creative Communications Pte Ltd C2 Global Exhibitions Pte Ltd Cat & the Fiddle Pte Ltd DD Consulting Pte Ltd Dimension Data Asia Pacific Pte Ltd Excel Precast Pte Ltd Expats Furniture Rental Pte Ltd Hong Leong Holdings Ltd International SOS Pte Ltd K.C.Dat (S) Pte Ltd KHI Global Holdings Pte Ltd Lee Kim Tah Foundation Lilly NUS Centre for Clinical Pharmacology (LNUS) Lodge St.
Patrick No. 165 Mellford Pte Ltd MERCU Learning Point Pte Ltd Neo Garden Catering Pte Ltd Regus Management Singapore Pte Ltd Singapore Senior Golfers Society Sun Holdings Ltd Due to the Consent Obligation clause under the Personal Data Protection Act 2012 we are unable to list the personal particulars of individual donors.
We thank all donors for their generosity but due to limited space, regretfully, only corporate donations equivalent to $1,000 and above will be listed here. 22| |23
OUR DONORS SERVICES RENDERED Artwork designed by resident of Melrose Home DONATION-IN-KIND 150 Group AB Charity Amdocs Singapore Pte Ltd Anytime Fitness Singapore Between Pte Ltd BIZ Interior & Furnishing Credit Suisse AG ERA Realty Network Pte Ltd Flair Illume Pte Ltd Flowserve Corporation Frasers Centrepoint Gardens @ Bishan NCC Grand Hyatt Singapore HDB (Branch Preparations Dept) Innate Montessori Pte Ltd K.C.Dat (S) Pte Ltd Lighthouse Club Malaysian Community in SIM (MCSIM) Man Fut Tong Welfare Society MOH Holdings Pte Ltd Nanyang Girls High School Newton Primary School Plain Vanilla Republic of Singapore Air Force Saga Foodstuffs Manufacturing Pte Ltd Sagarmudra Buddhism Society San Lim Transport & Construction Pte Ltd SC Global Developments Pte Ltd Seadrill Management (S) Pte Ltd Senses international Pte Ltd Singapore Press Holdings Singapore Turf Club Sport Singapore Supersteam Asia Pacific Pte Ltd Swift Logistics Pte Ltd The Louvre Bridal Vondra Blogshop Wesley Methodist Church Woodlands Transport Service Pte Ltd Xaxis Due to the Consent Obligation clause under the Personal Data Protection Act 2012 we are unable to list the personal particulars of individual donors.
We thank all donors for the generosity but due to limited space, regretfully, only corporate donations equivalent to $1000 and above will be listed here. Cleaning & Building Maintenance Adenn Air-con Services & Control Pte Ltd Alliance Pest Management Pte Ltd Astrol Main Gate Intercom Autofriend Services Donjon CCTV Keep Calm and Laundry On Komeng Refrigeration & Air-Condition Service Lee & Leong Engineering Mak Antenna Services & Engineering Republic of Singapore Air Force RIC Communications Seah Motor Trading Co Singapore Turf Club Songyang Electrical Engineering Construction Sunny Landscape TL Team Services Veolia Es Singapore Pte Ltd Admin & Office Support Axon consulting Canon Singapore Pte Ltd Dots Technology & Trading Mandarin Art Printing William Choy Medical Consultation Chang Clinic Drs.
Bain & Partners Reading & Tuition Programmes National University of Singapore Ngee Ann Polytechnic Rotarian Wives Rotary Wish Project Social and Recreational Programmes Adenn Air-con Services & Control Pte Ltd Big Fat Purse Pte Ltd Bukit Batok Presbyterian Church Catholic Archdiocesan Education Centre Church of the Holy Cross Froth Pte Ltd HTwo Education Holdings Institute of Technical Education MOH Holdings Pte Ltd Mondelez International Nanyang PA Nanyang Polytechnic National Institute of Education National University of Singapore National University of Singapore Alumni Ngee Ann Polytechnic Poi Ching School Raffles Hotel River Valley High School Republic of Singapore Air Force Singapore Institute of Management Singapore Management University Singapore Polytechnic Standard Chartered Singapore The Esplanade Co.
Ltd Warwick Singapore Society Woodlands Transport Service Pte Ltd Excursions & Outings Cogent Land Capital Pte Ltd CPA Australia Credit Suisse AG Cummins Singapore DSO National Laboratories Flowserve Corporation Frasers Centrepoint Gift of Gardens Hitachi Asia Pte Ltd IEEE Singapore K.C. Dat (S) Pte Ltd Kian Ho Bearings Louvre Bridal Marketing Institute of Singapore Mondelez International National Trade Union Congress (NTUC) Nanyang Technological University Ngee Ann Polytechnic OCS Group Princess Cruises ScienTec Consulting Pte Ltd Seadrill Management(S) Pte Ltd SetClear Pte Ltd Shing Heng Group SICC Singapore Press Holdings Singapore Turf Club The Australian & New Zealand Association YMCA Singapore 24| |25
CHILDREN'S AID SOCIETY 503 Clementi Road, Singapore 599488 Tel (65) 6466-5758 / (65) 6467-3095 • Fax (65) 6462-0729 www.childrensaidsociety.org.sg