March 23 , 2019 - Mother Seton School Home and School Association presents
Page content transcription
If your browser does not render page correctly, please read the page content below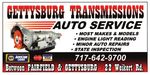 ALWAYS IN
    YOUR CORNER
                     Jerry Holz
                     301-620-0604
                     jerryholz@allstate.com

© 2016 Allstate Insurance Co.                 206848
Welcome!
Dear Friends,

Welcome to our 2019 Gala in the Garden event! Thank you for your generous
support of Mother Seton School. Tonight celebrates the beauty of a
community working together to support the mission of Catholic education.
Forming a Christ centered community is an important part of our mission
and having the opportunity to gather with friends and families involved at
Mother Seton school is truly a blessing.

Our purpose this evening is to come together, have a good time and raise
funds for our children as they strive for academic excellence. Our ability to
offer students a multi-faceted program with strong academics, enhanced
technology, and a range of enrichment activities depends on the generous
support of benefactors. Your presence this evening is an opportunity to
ensure the legacy of St. Elizabeth Ann Seton through the mission of our
school.

All of the proceeds from this event will provide for educational materials
and technology for our students. Just as a garden offers many gifts in the
sights and scents of nature, your support is a gift which offers our students
many opportunities. For all that you share, I am truly grateful!

Sister Brenda Monahan, DC
Principal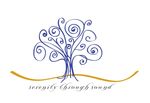 Event Schedule
                 5:30 pm
         Check-In and Cocktail Hour

                 6:45 pm
        Opening Remarks and Prayer

                 7:00 pm
                   Dinner

                 8:00 pm
   Heads & Tails and Silent Auction Closes

                 8:15 pm
Winners Announced for the Free Tuition Raffle,
         Silent Auction and Games

                 8:30 pm
                Live Auction

                 9:00 pm
                  Dancing

                10:00 pm
           Check-Out and Closing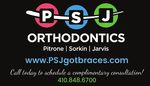 Activities
                                 CASH BAR
A cash bar will be open throughout the evening. Please note, The Links is donating
     10% of the bar proceeds from the evening back to Mother Seton School!
        Our Specialty Cocktail for the evening will be a "Harmonie Mojito."

                     "GAME OF GNOMES" ($5)
  Play our "Find the Gnome" card game, and guess which card the Garden
Gnome is hiding under! Two lucky winners will receive a premium "BBQ and
           Beer" basket. Winners will be announced at 8:15 p.m.

               "CATCH THE BUTTERFLIES" ($10)
  Purchase a Butterfly for your chance to win great prizes! Prizes include
 Scratch-off Lottery Tickets, Movie Tickets, Gift Cards valued at $10 to $50,
                    and more! EVERY ticket is a winner!

            "STOP AND SMELL THE ROSES" ($20)
 STOP by our garden, purchase a rose and win the matching bottle of wine or
     drink basket! Wines and baskets have an estimated value between
                   $15 and $80. EVERY Rose is a winner!

                   "CROQUET, ANYONE?" ($20)
A fun new twist on the "Heads or Tails" game with BIG PRIZES! It's easy to
            play – just purchase a croquet mallet and pick a side!
                            Limited spots available!
First prize winner receives a Wyndham Gettysburg Getaway that includes a
     1-night stay, movie tickets at the Gateway Theatre and Breakfast.
 Second prize winner receives "The Best of Frederick" restaurants package
          including Il Porto, The Orchard, La Paz and Brewer's Alley.
                       Game will be played at 8:00 p.m.

                            SILENT AUCTION
Guests are invited to peruse and bid on any number of the many wonderful
    items available in the silent auction. Winners of each item will be
                          announced at 8:15 p.m.

                              LIVE AUCTION
 Come join in the fun! Please bid generously on these fabulous live auction
     items and experiences in support of our school and our students!
Generous Sponsors
                 MSS HERO
                Ritz Construction
                 Mary Sullivan

                 PLATINUM
          Friends of Catholic Education
               The Swope Family

                    SILVER
 Michael Camp, N-Tech Mechanical Services, Inc.
                  Marilyn Grogan
   Jerry Holz, Agency Owner Allstate Insurance
  Walkersville Eye Care, Dr. Steven Allgaier, OD
    Gettysburg Transmissions Auto Service, LLC
              Detterline Orthodontics
                 PSJ Orthodontics
         Gateway Candyland and Liquors
         Frederick Pediatric Dentistry, LLC
              Serenity Through Sound
 Kevin Robinson, Gates and Gates Trial Attorneys

                   BRONZE
                 M. Claire Carter
              Daughters of Charity
     Dr. Michael Rea, Blue Ridge Dental Care

Live Auction
  TWO-WEEK SUMMER SESSION AT CAMP ST. CHARLES
  Camp St. Charles is a Catholic, overnight summer camp and retreat center
located in Southern Maryland. Our beautiful water front location is an ideal
setting for our summer camp program and weekend events. Camp St. Charles
   offers summer adventures for children ages 6 to 14 years. Campers enjoy
  swimming, canoeing, horseback riding, speedboat rides, tubing, ceramics,
      a variety of team sports, and SO MUCH MORE all under the careful
                supervision of our caring counselors and staff!

                    POCONO FAMILY VACATION
  Experience the majestic Pocono Mountains and enjoy a one-week stay at
  Lake Harmony in a beautiful 4-bedroom, 3-bath, four-season chalet! The
  incredible amenities include a 10-person steam room, outdoor patio with
 gas grill, fire pit, paddleboats, kayaks, and much more! This package also
   includes $200 in "Resort Bucks," as well as four movie passes and four
bowling passes, to be used at the nearby Split Rock Resort. The winner will
also receive a $25 gift certificate to Nick's Lake House Restaurant located on
                                 Lake Harmony!

The Pocono Mountain region provides the perfect year-round family vacation
    destination! With attractions that include NASCAR events at Pocono
Raceway, waterparks, mountain biking, paintball, white water rafting, cross
     country and snow skiing, your family will make lifelong memories!

                       ANNAPOLIS GETAWAY
 This getaway package includes a $260 gift card for the historic Inn at Horn
  Point. The Inn is the only Bed and Breakfast in Annapolis dating back to
1902, with cozy rooms, private balconies and modern perks. With a $150 gift
 card, enjoy one of the best scenic dining experiences that Annapolis has to
               offer at the renowned Chart House Restaurant!
UP, UP AND AWAY
 Your Hot Air Balloon experience for two begins at The Lodges of Gettysburg,
 where you will enjoy the breathtaking views of the Gettysburg battlefields,
the rolling hills and historical monuments. Relax at the Federal Inn for a one-
                   night stay after your three-hour adventure.

      "THE PERFECT PAIR" WINE AND CHEESE TASTING
   Take the guess work out of pairing your wines and cheeses, and let "The
Perfect Pair" do all the work for you! Treat yourself (and up to 7 others) to a
 wine and cheese tasting experience in the comfort of your own home. "The
  Perfect Pair", Mother Seton School's own Russ and Jenni Benson, will work
 with you to create the perfect menu of wines and cheeses along with a few
  special surprises to make your evening not only educational but fun! You
provide the place, some guests, maybe a few hors d'oeuvres, and "The Perfect
Pair" will provide the rest! We will take you through four different wines and
    cheeses, finishing the evening off with a dessert wine and chocolates!

                       FIREFIGHTER FOR A DAY
   Does your child ever dream of becoming a firefighter? Well, here's their
  chance! Up to 4 children can experience the day in the life of a firefighter.
  The Fire Chief from the Vigilant Hose Co. in Emmitsburg will pick up your
   child(ren), take them to school in a firetruck, and at the end of the day
  take them to the Fire Company! For the next two hours they will tour the
    facilities, dress up in the firefighting gear, learn about fire prevention,
  and become an honorary Junior Officer! This package promises to be fun,
                   educational and an experience to remember!

              MOTHER SETON SCHOOL ROAD SIGN
Have you ever wanted to make a grand statement? Leave your family's mark
on the landscape? Your family's name will be placed on the street sign in the
 circle at the school entrance for the 2019–20 school year! How proud your
         child(ren) will be to have a street named after their family!
VETERINARIAN FOR A DAY
  Does your child love animals? Have they ever said they would like to be
  a vet when they grow up? This is a great experience for some on-the-job
 training! Your child will be able to shadow a veterinarian for a day at the
            Catoctin Veterinarian Clinic in Thurmont, Maryland!

                  GREAT WOLF LODGE GETAWAY
 Planning a family vacation? Enjoy a trip to Williamsburg, Virginia, and all
   that Great Wolf Lodge has to offer! This includes an 84° Colossal Indoor
  Waterpark, daily Wolf Walk and Story Time, Cub Club® Craft and Activity
   Center, Specialty-themed Restaurants, and so much more! This package
 includes a complimentary one-night stay in a Family Suite with Waterpark
           passes included AND a $250 Great Wolf Lodge gift card!

                       GETTYSBURG PACKAGE
  Immerse yourself in a genuine historic adventure! Enjoy a one-night stay
 at the Gettysburg Hotel, and take a three-hour Guided Battlefield Tour with
  renowned author Mr. Chris Brenneman. You will receive a new copy of his
book, The Gettysburg Cyclorama, and also experience many culinary delights
              at Food 101 Restaurant in downtown Gettysburg!!

                         PRINCIPAL'S CHOICE
  Sr. Brenda, MSS principal, has identified a specific area where funds are
needed for our school. Please give generously, as your support is essential to
our school's mission! Donations given in honor of "Principal's Choice" are tax
          deductible, and a receipt will be provided upon checkout.
Silent Auction
                 Walkersville Southern Railroad Excursion
                 Moe's Southwestern Grill Taco Bar for 10
                         Panera Bread for a year
                   Professional Tooth Whitening Service
                          Sky Zone Jump Passes
                Fleet Passes to Historic Ships in Baltimore
                Raven's Football Signed by Lamar Jackson
                              Golf Packages
                     Catoctin Veterinary Pet Boarding
                              6 qt. Air Fryer
                         $200 Wegmans gift card
                            Massage packages
                    Explore & More Children's Museum
         Mount Saint Mary's University Season Tickets and More
                          Learn to Ski Packages!

                            and much more!

   A special thank you to all of our volunteers who helped make this event
 successful. We are so grateful for all your hard work in gathering donation
items, sponsorships, helping set up and decorating, donating personal items
                or services and giving your time this evening!
Generous Donors
The Links at Gettysburg,                  Great Wolf Lodge
 Event Venue                              The Outlet Shoppes at Gettysburg
The Carriage House Restaurant,            Boyer Nurseries & Orchard Inc.
                                          Board and Brush
 Event Caterer                            Appalachian Brewing Company
Mr. Steve Rawlings,                       The Ott House Pub
 Event Auctioneer                         Donald Sonn, Emmitsburg Tattoo Co.
Mr. Bob Mathers, Event DJ                 Gettysburg Auto Transmission
                                          Mount St. Mary's University
                                          R/C Gateway Theatre 8
                                          Catoctin Breeze Vineyard
The Riling Family                         Mr. G's Ice Cream
The Brodsky Family                        The Little Red Barn Ice Cream Café
The Soares Family                         Baltimore Ravens
The Robinson Family                       Baltimore Orioles
The Burns Family                          Washington Capitals
The Szukalski Family                      Stanley Black & Decker
The Camp Family                           Baltimore Center Stage
The Benson Family                         Panera Bread
The Slusher Family                        Wheel of Fortune
The Ryder Family                          Noodles & Company
The Torbeck-Yanike Family                 Café Anglais
The Bodnar Family                         OtterBox
Mr. and Mrs. Dan Reaver                   Wishes Family Travels,
Mrs. Jennifer Bucheister                    Ms. Maggie Ballantyne
Mr. and Mrs. Blaine Harris                McKesson House Polish Pottery
Mr. Chris Brenneman                       Hollabaugh Bros., Inc.
Mother Seton School HAS                   Romano's Macaroni Grill
Friends of Catholic Education             Historic Ships in Baltimore
Liberty Mountain Resort                   I Made This Pottery Studio
Camp St. Charles                          Hot Fired Arts
Gateway Candyland                         Liberty Road Seafood & Steak
Gateway Printing, Inc.                    IHOP
The United States Hot Air Balloon Team    Chart House Seafood Restaurant
Wegmans Food Markets, Inc.                Wine Country Gift Baskets
Weis Markets                              Olive Garden Italian Restaurant
Giant Food Stores                         TGI Fridays
Costco Wholesale                          Silver Diner
Catoctin Veterinary Clinic                Glory Days Grill
Ace Hardware, Thurmont                    Madrones Restaurant
PSJ Orthodontics                          Coal Fire Restaurant
Walkersville Eye care, Dr. Allgaier, OD   Moe's Southwest Grill
Terrace Dental Group,                     Famous Dave's Bar-B-Que
  Dr. G. Weakley, DDS                     Food 101
Thirty-One Bags, Kate Fleming             Piggy's Restaurant of Lake Harmony
Wyndham Gettysburg Hotel                  Red Lobster
Federal Pointe Inn                        Red Horse Steak House
Gettysburg Hotel                          Roy Rogers Restaurants
The Inn at Horn Point                     Gladchuk Bros. Restaurant
Generous Donors cont.
Il Porto Ristorante                     Christmas Tree Shops
Orchard Restaurant                      Advance Auto Parts
La Paz Mexican Restaurant               Sky Zone
Outback Steakhouse                      Explore & More Children's Museum
Brewer's Alley                          Vigilant Hose Co., Emmitsburg
Ms. Judi Mach, LMT Thurmont Massage     DICK's Sporting Goods
Frederick Window Tinting                Breakthru Beverage Group
The Lube Center                         PB Dye Golf Club
Walkersville Southern Railroad Museum   GettysGear
Fort Ritchie Community Center           Premium Distributors of Maryland
Massage Envy