SOUTHERN HEMISPHERE MEDICAL CAMP MAGAZINE - PACIFIC MEDICAL STUDENTS - DECEMBER 2017 - Squarespace
Page content transcription
If your browser does not render page correctly, please read the page content below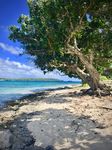 DECEMBER 2017

          N H E M I S P H E R E
SOUTH E R

  MEDICAL CAMP MAGAZINE

 PACIFIC MEDICAL STUDENTS
        ASSOCIATION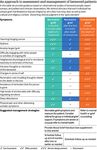 Letter from the President:
                           It has been a great pleasure to be the first President of PMSA and I am honoured to
                           be a part of this path breaking association. I whole-heartedly welcome you all to
                                 st
                           our 1 edition of the Southern Hemisphere Medical Camp Magazine.

                           The Pacific Region encompasses a diverse group of nations and whilst some have
                           access to a high level of healthcare facilities, others have health outcomes amongst
the poorest in the world. There is an urgent need to address a range of health issues including infant and child
health, environmental health, response to infectious and non-infectious diseases and disaster preparedness.
As a result, the Pacific Medical Students' Association brings together MBBS/Postgraduate/MD/PhD
students from across 14 Countries to work collaboratively to address these issue, and to advocate on a global
scale for Pacific Island healthcare. This association was founded in 2016 with a free membership policy for
anyone who wishes to join.

The Association will build upon this foundation, providing opportunities, advocacy and networks between
medical students across the pacific region that will make clear that the practice of medicine transcends
borders and will ensure that in times of great need medical assistance will be provided by all neighbouring
countries.

A primary platform of achieving these goals is through this, the first Southern Hemisphere Medical Camp.
During this camp, students will also receive specialized field training and wilderness skills that will enable
them to actively contribute their medical skills in unfamiliar environments with limited resources, skills they
will be required to utilize during their future practice. We aim to prepare medics for survival and adventure
and build one of the strongest humanitarian education platform across the Pacific.

I am glad to announce during the first year of this operation the following initiatives have been established:

     1.  The Southern Hemisphere Medical Camp
     2.  The Pacific Children Foundation: This program aims to provide educational support to students in
         outer villages and will include renovating a school as part of the SHMC.
     3. The Pacific Medical Students Development Goals: These goals will be formally established during
         the SHMC and are designed to be in line with the Sustainable Development Goals with a specific
         focus on the need for Humanitarian Aid in the Pacific
     4. The Pacific Medical Expert Conference: This conference is designed to form a collaborative
         network of international doctors and local Fijian doctors, with topics of discussion focusing on the
         needs of the Fijian society
     5. Therapeutic Guideline Software Initiative: PMSA has partnered to provide and distribute this
         software to all doctors and medical students in Fiji for free to improve education and access to
         resources.
     6. The Pacific Critical Emergency Training Modules: These modules have been developed in
         consultation with Fiji Military officers to include basic survival skills and working in emergency
         situations with limited resources, the modules will be launched during the SHMC.
     7. E-Prescribing Fiji Initiative: PMSA has partnered to setup the first e-prescribing system in Fiji.
     8. Tui Lawa Foundation: This foundation has been structured to run during the SHMC where
         participants will be actively involved in medical screening of up to 10000 patients in remote islands.
         Data from this will be collected for Non-Communicable Disease Research.
     9. Green Living Initiative: More than 1000 plants will be planted as part of the Climate Change
         Programme run at Malolo islands during the SHMC, with this program involving the local
         community.
     10. The Pacific Medical Students' Journal: This publication will allow students from across the Pacific
         to become actively involved with research and gain experience and skills in academic writing to aid
         their future as doctors practicing evidence-based medicine.

I encourage you all to become a part of these initiatives and to grow the work of PMSA in the future

                                                                              Kishan Chand, President of PMSA

                                                                                                                 1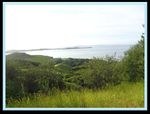 Letter from the Editor:
                             18 months ago, whilst visiting Fiji, I remember sitting around a table feasting on
                             seafood when Kishan and the Friends4Fiji team started telling me about their idea
                             for a new association to bring together medical students from throughout the
                             Pacific region. It has been an honour to watch that idea become the Pacific Medical
                             Students' Association, and be part of such a motivated and hard-working team.
                             This association was formed with the key objective of promoting international
collaboration within the Pacific on medical research, health promotion and clinical medicine. The Southern
Hemisphere Medical Camp offers a unique platform and first step to making this ideal a reality. Student and
doctor participants of the camp, from vastly different backgrounds, will be brought together to work with and
learn from each other. This will create a network of students who I hope will have a greater and more specific
knowledge of health issues affecting the Pacific region, and that will endow them with a skillset that I believe
in the long run will aid the wider community.

In keeping with this sentiment, I am proud to announce the establishment of the Pacific Medical Students'
Journal. Having the future generation of doctors engage with and develop research in areas of Pacific
health is critical to improving healthcare for the Pacific population in the long-term. Pacific students we
have spoken with have a desire to be able to practice their skills in research and academic writing, and this is
something PMSA hopes to actively encourage. This journal will provide a platform where students have the
opportunity to share their experiences, have their work published to an international audience, and most
importantly, where both authors and readers will be able to gain awareness and knowledge that will help
them better care for Pacific Islanders.

Within this, the first Southern Hemisphere Medical Camp Magazine, we show the first two articles to be
included in the upcoming inaugural edition of the Pacific Medical Students' Journal, which will be published
in full next year. We hope this will inspire readers and attendees of the camp to become involved and
submit their work. We have also provided a selection of the editorials produced by the Editorials and
Publications team over the past year. It has been a pleasure to work with this team to create a series of
articles designed to provide our wider audience with a general understanding of Pacific health. We hope this
may also provide some inspiration as to the broad and varied topics which could be investigated as part of
future submissions to the Pacific Medical Students' Journal. Our team is here to support you through the
process of academic writing, and we encourage anyone considering publication to contact us with any
questions you may have. We hope you enjoy reading this magazine, and we look forward to seeing your work
in the Pacific Medical Students' Journal.

                                               Madeleine Marsland, Chief of Editorials and Publications PMSA

Editorials Team:
                 Amy Vaux
                 Amy is a third year student from Monash University currently studying at Bendigo school of
                 rural health. Outside of working with PMSA she has been the 2017 educational officer for
                 Crossing Borders and previously worked as assistant editor for First Incision in 2016 and has
                 a strong interest in public and preventative health.

                 Eloise Burns
                 Eloise Burns is in her fourth and final year of a double degree in Arts and Science at the
                 Australian National University in Canberra. Her broad degree has allowed her to study
                 Genetics and Biochemistry alongside English and Gender Studies.

For more information about PMSA and Pacific Health go to https://www.pacificmedicalsa.org/.

                                                                                                              2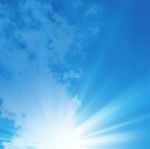 Inaugural issue coming in 2018
     Now accepting submissions from medical students from
  throughout the Pacific (including Australia and New Zealand).
  Have your work feature in an international journal with readers from
    throughout the Pacific! Gain experience in academic writing by
  sharing your research or review; describe your experiences living,
studying, or working in the vastly different nations united by PMSA; or
    tell fellow medical students about your incredible placement or
   elective. This journal aims to provide the opportunity for medical
students from throughout the region to engage with Pacific health and
                          learn from each other.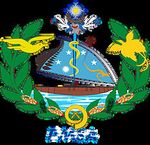 Submission Guidelines for the Pacific Medical Student Journal

                                        Article Types:
Research Articles        Review Articles          Reflective Articles           Elective Reports and
and Abstracts            Both systematic and      A core purpose of this        Placement Reviews
We are accepting         narrative review         journal is to have students   If you've had an
both full original       articles searching the   from different parts of the   incredible placement
research articles as     current literature on    Pacific share their           experience in remote
well as abstracts        topics which are         experiences working and       Vanuatu or outback
from research you're     relevant to health in    living in countries with      Australia then we want
working on. As this      the pacific or which     different resources, health   to hear about it.
is the first year of     will be of interest to   systems and major health      Whether it was an
the journal this will    our medical students     issues. Topics in this        elective or is part of
not be formally peer     are accepted.            submission category can       your university
reviewed but is a        Word limit = 3000        include: your experience      scheduled
chance to get your                                studying medicine in your     placements, this is an
work out there for all                            country; your experience      opportunity for
pacific students to                               growing up in different       students to share
read.                                             parts of the Pacific; your    what's it's like to work
Word limit= 3000                                  thoughts on health issues     in different clinical
                                                  affecting your nation.        environments from
                                                  Word limit= 2500              throughout the pacific.
                                                                                Word limit= 1500
Formatting Requirements:
All articles should utilise Vancouver style of referencing (where references are
appropriate) with square brackets prior to punctuation for in-text citations. Example
"It is estimated that 2.5 billion people are at risk of infection, most of whom live in
tropical or sub-tropical nations [1]." Articles should be submitted using Times size
12 font with 2.0 line spacing.

How to Submit:
Submit all articles via email to pmsa@pacificmedicalsa.org. In the subject line
include: PMSJ SUBMISSION: *article type* *first author name*
For example: PMSJ SUBMISSION: Reflective Article John Smith.
Attach your article as a word document. If your article is accepted to be published
you will be asked to provide further information on all authors including university,
year level and a short author biography to be included with the publication.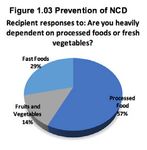 REFLECTIVE ARTICLE: 'SAVE ME VUNIWAI'
                             MUSARAT NATASHA BEGG
 About the author:                          the country with such diversity, aren't
                                            its people aware of just how disastrous
 Musarat Natash Begg
                                            diabetes is?
Hi, my name is Musarat Natasha
                                                    The year I turned 5, my
Begg. I am a year 5 MBBS student at
                                            grandmother was suffering from a
the Fiji National University. I had set
                                            diabetic ulcer and so her doctor came
my heart to becoming a doctor since
                                            home to check on her regularly. It was
the age of 5, however, I doubted
                                            due to my enthusiasm in wanting to
myself. In this self-doubt I did a major
                                            know what the doctor was doing and
in Law and Psychology alongside
                                            how he could help my grandmother's
MBBS in which I recently graduated. I
                                            health that the doctor gave me his
aim to establish a medico-legal body in
                                            stethoscope. As I turned 7 my
Fiji in the near future which will ensure
                                            grandmother died. I made up my mind
prevention of defamation of our
                                            to become a doctor because as that
doctors. My message to aspiring
                                            child I saw that medicine is the noblest
doctors is that if you truly believe in
                                            profession of them all. Now as my
something, it will come to fruition so
                                            stethoscope is years old, I look at it
never limit yourself.
                                            every day and am reminded of why I
                                            chose this profession, why I decided to
Upon meeting the patient, the distress      become a doctor although no one in
and helplessness she felt was               my family is one, and especially why I
immediately visible. She did not need       made the decision in spite of the
her voice to speak but she still spoke:     length and difficulty of the MBBS
"Save me vuniwai (Vuniwai is the            course, which requires utter dedication
Itaukei term for 'doctor'). I stood there   and will power. The happiest moment
helpless as the Registrar asked me to       in my life was getting into medical
quickly scrub in to assist with the         school and in that moment I could not
patient's below-knee amputation. As I       contain my joy. However, as I entered
rushed to scrub in, the Propofol            my clinical attachment years, the pain
infusion anesthetic kicked and the          and suffering of my dear Fijians
patient closed her eyes. Up to my           touched my heart and made my soul
elbows in foamy lather, I thought to        cry out in pain. Every day as I learnt
myself- 'What has this country come         new and interesting things during my
to?' The rate at which lower limb           block rotations, I kept thinking about
amputations of patients with diabetes       ways in which things could be made
are carried out is shocking, with           better and one of these was to do with
dozens scheduled nearly every week.         patient education.
Why is this happening in these modern               As it is my 5th year of studies, I
times? The world is progressing but is
                                            have done most of the rotations and I
Fiji being left behind? The islands with    silently    thank    all    the    health
their beautiful beaches and the
                                            professionals who have aided my
hospitable nature of the native Itaukei,
                                            learning thus far in my prayers every

                                                                                    6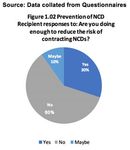 'SAVE ME VUNIWAI'

                                 MUSARAT NATASHA BEGG

day. However, as I near the end of my          dissent to having the procedure done.
degree, my heart goes back to the              The routine procedure followed pre-
Surgery rotation which made me feel            operatively by all Surgeons is that of
as if this was what I was born to be - a       attaining an informed consent from all
surgeon. During that rotation, I learnt        patients prior to surgery. This is most
as much as I could and spent as much           preferably done upon admission (in the
time as possible in the operating              event of a surgical emergency) or a
theatre with the surgical legends of my        day or two prior to the procedure.
country. As it was the art of swiftness        However, on the day of the procedure I
and the delicate procedure where a             saw tears in her eyes and my heart
knife seamlessly cuts through the flesh        ached. It was as if she was
is what intrigued me the most. There           questioning me- "Why are you doing
were always interesting procedures to          this to me?" I felt like replying to her
assist in and I loved every aspect of a        "Naa (Itaukei for mother) please
surgical operation from the pre-               forgive me but in order to save your life
operative assessment to the workup             we need to do this. Why didn't you visit
to discharging the patient. Though my          a doctor earlier naa?" As I gloved and
adrenaline levels escalated in the             gowned and stood beside the
operating theatre, there was always an         Surgeon, I felt a pang of guilt. Should
aspect of amputations which left me            we really proceed?
aching on the inside. It was one of
                                                       Medical science will conclude
those days in surgery when I had
                                               that had the amputation not been
decided to join a Registrar for a below-
                                               done, we would lose a precious soul to
knee amputation and I realized what a
                                               septic shock so the procedure had to
patient's eyes were saying to me.
                                               be done. Despite this, as the bone saw
       She was an Itaukei lady in her          ripped through the bones and the
60's who had injured her toe and not           sinews beckoned away, as the blood
seen a doctor until it was too late. Her       vessels were sealed off with diathermy
foot had become gangrenous and in              then hydrogen peroxide, as the limb
turn the infection had spread upwards          now became a separate entity from
so that by the time of her arrival at the      her human body- a limb gone for good,
Colonial War Memorial Hospital in              I knew that something was amiss with
Suva, Fiji, a below-knee amputation            our people in terms of diabetes and its
was required to save her life. The             chronicity and complications. The
dreadful reality was that but for the          procedure was not a lengthy one;
below knee amputation, the woman               more often than not such amputations
was at a high risk of dying due to             take a maximum of 30 minutes to an
septic shock and she was already in a          hour. There are various factors which
state of septicemia. The Registrars            affect the length of surgical time such
and Consultants explained to the               as the surgeon experience, the age of
patient and her family the reasons that        the patient (in terms of anesthesia
she required the amputation. Prior to          monitoring), other comorbidities of the
the procedure, the woman did not               patient (such as hypertension which
question the doctors, nor did she              may affect the risk of bleeding the

                                                                                       7
'SAVE ME VUNIWAI'

                                 MUSARAT NATASHA BEGG

patient faces), and so on, inclusive of        people in terms of chronic diseases
preparation of theatre room on time            such as diabetes.
and staff being on time for the
                                                        "Yadra vinaka! (Itaukei for 'good
procedure. As the procedure ends, the
                                               morning') I said as I saw her early the
anesthetist wakes the patient up, and
                                               following morning at 5am. I had gone
this is crucial so as to ensure that the
                                               to SOAP her in the morning. 'SOAP' is
patient has regained consciousness
                                               a system medical students in Fiji use
post-operatively. Following this, the
                                               to assess their patients' health
patient is then wheeled into the
                                               everyday consisting of 'Subjective',
recovery room.
                                               'Objective', 'Assessment' and 'Plan' for
   As the patient was wheeled into the         that day. Medical students get
recovery room, I went through her file.        allocated to about a maximum of five
Naa was a widowed mother of 6 and              to six patients each. These patients
she lived with her 3 sons and 5                need to be checked upon each
grandchildren. She was not affluent            morning before the consultants have
and her family barely managed to get           their ward rounds. Hence, as I
by. She had been living with diabetes          approached Naa, she averted her eyes
for over 20 years and previously her           a little and pretended not to hear me. I
own      mother     had      died    from      went closer to her and tried to explain
complications of her own diabetes,             to her in a mix of Itaukei language and
more specifically due to renal failure.        English that I had come to check on
These were similar histories that I            her. She looked really sad and I could
often read through but this case               tell that she had been crying as her
wrenched my heart apart. Why didn't            eyes looked puffy. My heart ached at
she come to visit the health centers?          the sight of her. I asked if she
Why wasn't she being seen at any               understood the English language well
other outpatient clinics for the diabetes      and whether she understood what I
itself? Through experience with other          was saying. She nodded but I could
patients, I knew that money was an             tell that she was having difficulty
important factor- our people need              understanding me. I excused myself
money to travel back and forth for their       and told her that I would be right back.
health check-ups, and the difficulty           I went to look around for one of my
was increased if they lived in the             great friends, a nurse whom I had
interior of either of the two major            encountered during my surgical
islands of Fiji. It seems that to even         rotation. As he was Itaukei, I always
stay alive is a huge task because              sought his help to get information from
everything costs money. Apart from             patients and to help them understand
this, what else is stopping my fellow          their treatment plan. I was fortunate
Fijians    from      seeking      medical      that he had been on-call and was just
assistance before it becomes too late?         about to finish off his shift. He was
These are some probing questions               generous enough to offer to help me
that our country needs to collate data         out. We went to Naa together and
on and understand the viewpoint of our         while he explained that I was there to
                                               check on her, I looked over the nursing

                                                                                       8
'SAVE ME VUNIWAI'

                                MUSARAT NATASHA BEGG

notes from the previous night. She had        and cried all the while asking why we
coped well post-operatively for day           had done that to her, why we had
one. There was no significant finding in      amputated her leg. Now she will never
the notes from the previous night             be able to farm again; farming was her
except for the occasional pain for            livelihood. I tried my best to console
which     morphine       had       been       her and when she calmed down, I did
administered and charted.                     my best to explain that had the
                                              amputation not been performed, she
       I had a lot of questions to ask
                                              would have died eventually because of
Naa because of the curiosity which
                                              her body shutting down. She looked at
burned in me. However, before I could
                                              me in amazement as I explained this
dwell into the questions I had, I
                                              and it was translated to her. Then the
checked      Naa's    wound.     Post-
                                              curiosity in me grew. Did Naa know the
operatively, saline dressing is done
                                              seriousness of diabetes? Not only her
and so the nurse had helped me in
                                              but were my fellow Fijians aware of
removing the dressing and checking
                                              just how vicious the condition was?
the amputation site. It was all clear
                                              How many of the amputees blame
tissue with no signs of infection and
                                              surgeons      for    amputating   their
saw that there was no discharge and it
                                              gangrenous foot or performing a below
seemed like a clean wound that would
                                              knee       amputation?     With    this
heal well. I checked Naa's vital signs
                                              misunderstanding, it was as if people
including her temperature, blood
                                              perceived surgeons to be lying in wait
pressure, pulse and respiratory rate,
                                              with a scalpel or bone saw waiting to
and did her overall bodily examination.
                                              amputate their legs. This thought
The overall examination of Naa had
                                              troubled me greatly because I aspired
been normal which signaled that
                                              to be a surgeon to help people, not to
hopefully Naa's recovery would go on
                                              harm them.
well.
                                                   As we delved further, I eventually
        Afterwards, the nurse helped
                                              found out that Naa had rarely gone for
out a lot as questions and answers
                                              diabetic clinic check-ups: Not only was
were translated back and forth. The
                                              it expensive for her to travel as she
core of my focus was why the patient
                                              required a truck to take her to the area
had not gone to the doctor for her toe
                                              where the health facility was located,
injury. She answered that she did not
                                              she had no idea how deadly diabetes
think it was serious. Every day she had
                                              was. She didn't even know that
to do some form of farming and
                                              diabetes had no cure and instead had
therefore she thought it was just any
                                              to be controlled. Without knowing this,
other outdoor injury which would get
                                              how can we possibly expect Fijians to
better on its own. After that statement,
                                              understand that any wound becomes
she fell apart; she broke into
                                              life-threatening if you are a diabetic?
uncontrollable sobs. I couldn't help
                                              How could we possibly hope to make
myself but leaned over and hugged
                                              them understand just how important it
her. She was surprised at first but
                                              is to visit a doctor in the first instance if
when she realized that my concern
                                              one had an injury or even if one
was genuine, she hugged me tightly

                                                                                         9
'SAVE ME VUNIWAI'

                                MUSARAT NATASHA BEGG

suspected that a wound was not                taught me that though Fiji is enhancing
healing? I realized then and there that       itself in terms of health care and the
our people need us more than ever.            health system is trying to do its best to
Not only do they need us when they            address key issues, there is still a lot
come forth with life-threatening              of work to be done. I cannot tell the
complications but also when they are          entire population what diabetes is -
newly diagnosed. Just a few extra             sure advertisements and health
minutes are needed to explain to a            notices can - but I can do my part by
patient how severe diabetes and other         sharing my experiences with every
conditions are. Those minutes need to         other student and doctor I come
include explaining what can happen if         across. I can start by educating the
a condition is not kept under control.        patients myself and taking a few extra
Maybe taking a step back and                  minutes to talk to them. I can even
informing the public as a whole on the        start by adding on to my Itaukei
dangers of conditions such as diabetes        vocabulary and in the near future
is necessary. I felt like taking a            being able to converse with all my
megaphone and shouting out in public          patients heart-to-heart so that they
"Please fellow citizens, if you have          may understand me completely. I can
been diagnosed with diabetes, you are         say that I have already begun with
a walking talking culture media for so        what I aim to do: to educate my people
many different microorganisms which           about diabetes and its complications. I
can affect you indefinitely. Please go        have started a chain of reactions,
for your check-ups and please do not          perhaps in you too and made you think
take any symptom you feel lightly             along with me: 'Why?' If only we can
because it could then become a matter         reach out to everyone, wouldn't that
of life and death if you wait too long!"      lower the number of amputations;
                                              wouldn't that take away the negative
      After I felt satisfied that I had
                                              mindset that surgeons love to cut…
conveyed to Naa her amputation was
                                              This was my small step in my medical
necessary, that her condition was
                                              career and a potentially huge leap for
extremely serious, and how best to
                                              Fiji if only I can spread this message
take care of herself henceforth, I took
                                              so that it would no longer be 'save me
my leave. This encounter with Naa had
                                              Vuniwai', BUT 'Vuniwai saved me'!! n

                                                                                     10
RESEARCH ARTICLE: NON-COMMUNICABLE
         DISEASES - A GRAVE CONCERN FOR FIJI
               AVITESH DEEPAK KUMAR AND MANPREET KAUR

About the authors:                         include cardiovascular diseases, some
                                           cancers, chronic respiratory diseases
 Avitesh Deepak Kumar
                                           and diabetes. NCDs have become the
  Avitesh is a 25 year old high school     biggest cause of mortality in Fiji, and
English teacher who studied a Higher       the morbidity and mortality rates due to
Education Diploma in Secondary             NCDs continue to rise. NCDs tend to
Education at Fiji National University      have chronic and slow progressing
with majors in English and Geography       diseases processes. Fiji's Health
and is now completing a Bachlors           Centres are overcrowded with cases of
degree from the University of Fiji in      hypertension, diabetes, and respiratory
English Language and Literature.           diseases resulting in the exhaustion of
Outside of completing his third year of    medical     facilities, supplies    and
teaching, Avitesh has a keen interest      expenses. This situation has arisen as
in research work, writing and reading.     a result of what is largely preventable
                                           disease.
Manpreet Kaur
                                                   Lifestyle choices are seen as a
Manpreet is a lecturer in linguistics at   significant contributing factor behind
the University of Fiji, Saweni Campus.     developing NCDs. Despite numerous
She has attended and presented             campaigns        and    awareness       by
papers in local and international          stakeholders, the greater Fijian
conferences. Manpreet has published        populace continues to participate in
in peer reviewed journals and has an       health damaging behaviours. The
anthology of poems, including a book       purpose of this study is to present and
titled Echoes of My Footprints. She is     evaluate the results from the efforts by
actively engaged in community work,        the Fijian Health Sector to reduce non-
collaborative research on climate          communicable diseases. The topics
change,     gender,      and   language    investigated      include    collaboration
awareness.                                 between the public and the Health
                                           Sector in Fiji to reduce NCDs, and the
 Abstract                                  barriers for behaviour change in the
                                           Fijian population. The findings of this
       Fiji, with its population of less   study were collated primarily through
than a million, faces an escalating        the use of questionnaire and
challenge      of     non-communicable     interviews. Interviews were conducted
diseases among its citizens. Non-          with selected individuals from various
communicable diseases, also known          fields of work residing in the Lautoka to
as lifestyle diseases, are not             Nadi corridor including teachers,
contagious but rather develop as a         students, and sales personnel. Semi-
result of one's lifestyle choices and

                                                                                   11
NON-COMMUNICABLE DISEASES - A GRAVE CONCERN FOR FIJI MUSARAT NATASHA BEGG

                        AVITESH DEEPAK KUMAR AND MANPREET KAUR

structured interviews were derived to         escalating issue of lifestyle diseases,
probe on the topic of study.                  there needs a comprehensive and a
                                              collaborative effort both by the Health
        It is hoped that this study will
                                              Sectors and the public.
inform the practitioners and the public
about the need for collaborative efforts              This paper aims to highlight the
in combating non-communicable                 efforts taken by the Ministry of Health
diseases, and that it will highlight the      (MoH) and the public in reducing the
need for health education and literacy        spread of non-communicable diseases
and the important of maintaining a            among its citizens. So far, the various
healthy lifestyle. Proposals are made         steps taken by the Ministry of Health to
to further the partnership between            confront these challenges has yielded
stakeholders and the public in order to       minimal results. This has been
combat NCDs in Fiji.                          attributed to the lack of health
                                              behaviour education and knowledge in
 1.0    INTRODUCTION
                                              the     public.    Despite     numerous
        According to the World Health         campaigns, "Fiji has the highest rates
Organization (2015), health is defined        of non-communicable diseases in the
as "a state of complete physical,             world and this is having an impact on
mental and social well-being and not          our workforce and second highest rate
merely the absence of disease."               of diabetes in the world which is 15.6%
Healthy living is about making healthy        of adults" [1]. The Minister for Health's
choices every day. It is more than            revelation that "salt consumption in Fiji
simple habits; it is rather one's             is double the recommended amount
lifestyle.        Irrefutably,        non-    and high blood pressure is increasing"
communicable disease has taken its            comes to as no surprises given typical
toll not only in Fiji but throughout many     dietary practices amongst Fijians [1].
Pacific Island Countries. Considering         As projected in the MoH National
the growing concern for Non-                  Strategic Plan (NSP) 2016-2020
Communicable Diseases (NCDs), the             "NCD, as of 2011, has accounted for
people of Fiji need to improve their          40% of the health care costs for
health literacy. Poor lifestyle choices of    diseases and this figure is expected to
many people have resulted in the              increase in the near future and the
overcrowding        of     hospital   GOP     NCD epidemic will get worse." [2].
Department       and       exhaustion   of    These figures call for an effective and
resources and funds. Community diets          a comprehensive approach in dealing
have become more reliant on                   with the crisis. With increasing health
processed foods, and deprived of              burden as a result of NCDs, the
nutritional value. With the rise of           population looks to The Ministry of
globalization and fast food chains,           Health to provide adequate medical
societal diets now largely consist of         care to the community, and improve
unhealthy foods, which are high in            staff shortages and waiting times for
calories and oils, increasing the risk of     patients     to   access      healthcare.
obesity,       heart       disease     and    However, this paper argues that
hypertension. In an effort to tackle the

                                                                                     12
NON-COMMUNICABLE DISEASES - A GRAVE CONCERN FOR FIJI MUSARAT NATASHA BEGG

                         AVITESH DEEPAK KUMAR AND MANPREET KAUR

improved lifestyle choices of the public       culmination of the data collated from
will ease the pressure on the MoH.             all age groups. The research also
                                               focuses on the initiatives taken by the
  With globalization came modern
                                               relevant stakeholders, particularly the
technology such as mobile phones,
                                               Fijian Ministry of Health in tackling the
laptops and technological gadgets that
                                               NCD crisis.
are directly and indirectly implicated in
increasing the risk of contracting non-         3.0   Aims and Method
communicable       diseases.     Outdoor
                                                 Journal articles, papers, and reports
activities such as sports, gardening,
                                               published by a myriad of local, regional
and swimming have decreased in
                                               and international health organizations
popularity. The public continues to
                                               were referred to in order to compile the
increase their risk of NCDs by
                                               data for the research. Questionnaires
consuming food rich in salt and sugar.
                                               were also distributed to more than two
In order to curb this epidemic, various
                                               hundred individuals in the Lautoka–
stakeholders need to work hand in
                                               Nadi corridor, and interviews were also
hand to move Fiji towards a more
                                               conducted.        The       questionnaire
healthy population.
                                               examined the number of amputation
  2.0 Background of the Study                  cases in Fiji, measures taken to
                                               reduce the risk of contracting NCDs,
  The research examined in this paper
                                               local peoples' preferred food type and
concentrates on the Fijian populace in
                                               ways to strengthen partnership
the Lautoka and Nadi corridor. The
                                               between the stakeholders and the
reference of Fijian people/population in
                                               public in their efforts to combat NCDs
this research denotes all the people of
                                               in Fiji. Discussions and interviews with
Fiji. The adoption of this common
                                               health officials such as doctors and
name, the proclivity of identifying all
                                               nurses were also conducted to get
races of people, in particular non-
                                               firsthand information regarding the
indigenous ethnicities as Fijians is
                                               NCD epidemic. Information gathered
derived     from     the     2013     Fijian
                                               from various workshops conducted by
constitution that explicitly names all
                                               the National Substance Abuse and
citizens of Fiji as Fijians rather than the
                                               Advisory Council also formed the
previous hyphenated identities for
                                               premise of this research. One of the
different ethnic groups. The word is not
                                               challenges faced while conducting this
limited to indigenous population only,
                                               research was getting access to the
but inclusion of all Fiji citizens as
                                               latest statistics from the Ministry of
Fijians. The word Fijian here denotes
                                               Health. It is anticipated that the
to any one born in Fiji. The research
                                               findings of this paper will encourage
focuses on the lifestyle patterns of one
                                               greater effort by the general public and
hundred and fifty individuals from
                                               the stakeholders to combat NCDs.
various fields of work residing in the
Lautoka to Nadi corridor including              4.0   Significance of the Study
teachers,      students,      and     sales
                                                This study is of significance as it
personnel. The research is not limited
                                               presents recent data on the efforts
to any ethnicity or gender groups but a

                                                                                      13
NON-COMMUNICABLE DISEASES - A GRAVE CONCERN FOR FIJI MUSARAT NATASHA BEGG

                       AVITESH DEEPAK KUMAR AND MANPREET KAUR

taken by the public and the health            5.1 The Wellness Approach
sector in reducing the biggest
                                               The key priorities in the National
contributor to disease and mortality in
                                             Strategic Plan 2016-2020 focus on
Fiji. The study highlights the attitudes
                                             NCDs. The need for a whole-of-society
of the Fijian people in the Lautoka to
                                             approach to reduce NCD risk factors in
Nadi       corridor    towards      non-
                                             the     population     based     on     the
communicable diseases. As the
                                             "Wellness" approach to health has
morbidity and mortality relating to
                                             been identified as an important
NCDs continues to rise, this study
                                             strategy.      The    non-communicable
hopes to illuminate the need for the
                                             disease (NCD) challenge in Fiji and
greater public and relevant stakeholder
                                             the region has been termed 'a crisis'.
action, and a consolidated approach in
                                             Fiji continues to experience alarming
creating awareness about healthy
                                             increases in health risk factors
lifestyle choices.
                                             (including obesity, raised blood
 5.0 Efforts by the Fijian Ministry          pressure, raised blood glucose, and
of Health                                    alcohol consumption) and in the
                                             overall health burden from NCDs.
  The Fijian Ministry of Health over the
                                             Healthy Islands Framework has
years has partnered with various
                                             significantly influenced the current
stakeholders to promote healthy living
                                             approach to NCDs. It gave prominence
in the country. The rates of lifestyle
                                             to the "settings approach" that is
disease related deaths has been
                                             adapted and used in the application of
alarming across the country, and as
                                             the "Wellness" concept. It supports the
such, through the compilation of the
                                             focus on environments where people
National Strategic Plan 2016- 2020
                                             live, work and play and the need for
(NSP), the ministry aims to "provide
                                             multi-sector collaboration to address
strategic direction for Fijis Health
                                             the NCD burden [2]. According to
Sector over a five year period" [2].
                                             Readcare blog (2015), wellness is "an
According to NSP, "the first pillar
                                             active process of becoming aware of
focuses on the key priority area such
                                             and making choices toward a healthy
as non-communicable diseases" as it
                                             and fulfilling life. It refers to the
accounts for the highest number of
                                             constant and deliberate effort to stay
deaths in Fiji. The revelation by the
                                             healthy and achieve the highest
Commonwealth Health that "NCDs in
                                             potential for health and well-being."
Fiji accounted for an estimated 77 per
                                             The "Wellness" approach inspired
cent majority of all mortality in 2008"
                                             many business houses and private
[3].These figures are alarming and
                                             sectors to engage in "Fun Run
thus it calls for a comprehensive and a
                                             Competitions", Zumba classes, hiking
collaborative effort by the relevant
                                             among others for their employees. Not
stakeholders in combating with the
                                             only this, the wellness approach
NCD crisis.
                                             "leaves the opportunity for more than
                                             one Ministry to work with one particular
                                             setting" [4]. It was additionally reflected
                                             in the move by the Fijian Ministry of

                                                                                     14
NON-COMMUNICABLE DISEASES - A GRAVE CONCERN FOR FIJI MUSARAT NATASHA BEGG

                        AVITESH DEEPAK KUMAR AND MANPREET KAUR

Education to make it compulsory for          improving the community support by
schools to promote healthy eating by         engaging important cultural leaders.
restricting the sale of junk foods.          This gains popularity as the community
Nutritional fruits and food are now          members         are     engaged      with
being sold under the School Canteen          institutionalized wellness programs in
Policy of the Ministry of Education. All     their various communities. This
these promote healthy living and             program is not only confined to villages
ensure a healthy workforce for a             but it also centres on the involvement
healthy productivity.                        of media. Various advertisements have
                                             been placed by the Fijian Ministry of
                                             Health in a range of media platforms to
 5.2 Outreach Programs                       highlight the need for the public to
  The various awareness campaigns            tackle      the     issue   of    NCDs
organized at national level aim to instill   Advertisements. These aim to educate
healthy living attitudes. Health centers     viewers about recent statistic relating
around the country have begun                to the mortality rate caused by NCDs
engaging      in     "Village  Outreach      and the various preventative measures
Programs" to create awareness on a           that the public can take to reduce the
myriad of issues. This includes              chances of contracting it. One such
medical staff advising patients on           advertisement is where the public is
healthy eating, exercising, healthy          told about the benefits of a thirty
living and the need for preventative         minute walk per day and how effective
health screening. The program has            it is in reducing the non-communicable
been hailed a success in implementing        diseases. These advertisements are
healthy living as it addresses areas         aired on major television channels,
where there is poor healthcare access.       radio channels and in print media as
Promotion of health living depends on        well.
patient engagement and as such                 6.0 Effort by the Public
creating awareness campaigns in
communities is seen as a step forward        The publics' effort in maintaining a
in eliminating life style diseases. The      healthy lifestyle through healthy eating
village outreach programs have               and healthy living has shown poor
become available to the most remote          progress so far. The results included in
regions around the country with the          this section entails data collected from
launch of Community Outreach Buses.          questionnaires distributed to 150
The buses form state-of–the-art mobile       individuals and their effort in
health centres where patients are            maintaining a healthy lifestyle.
screened for diseases and advised on
                                               6.1 Results and Discussion
the preventive measures.
                                             Amputations of limbs commonly occur
  The outreach program has also
                                             as a result of peripheral vascular
gained      momentum         through
                                             disease due to cardiovascular disease
consultation with the community
                                             and/or diabetes. Rates of amputations
leaders. The involvement of Village
Heads or Turaga-ni-koros has aided in

                                                                                    15
NON-COMMUNICABLE DISEASES - A GRAVE CONCERN FOR FIJI MUSARAT NATASHA BEGG

                       AVITESH DEEPAK KUMAR AND MANPREET KAUR

are examined here as an indicator of         living by the entire Fijian community.
changing morbidity due to NCDs.              Amputations can be a result of NCDs
                                             with these figures indicating that NCDs
Thus, the bar graph below
                                             are continuing to worsen in severity
demonstrates the number of
                                             despite a myriad of health campaigns.
amputations recorded by the Ministry
of Health for a three year period.           Analysis of the results from the
                                             questionnaires shows the efforts
                                             undertaken       by     150    individuals
                                             interviewed      in    combating      non-
                                             communicable diseases. The results
                                             depict that thirty percent (n=45) of
                                             individuals are practicing healthy living,
                                             which is defined as "a way of living that
                                             lowers the risk of being seriously ill or
                                             dying early" [5], in their efforts to
                                             prevent themselves from contracting
                                             NCDs. A follow-up question required
                                             the respondents to list ways in which
                                             they engage in healthy living and the
Results from the Figure 1.01 show the        majority of the response included
amputations recorded by ethnicity by         practicing regular exercise, proper
the Fijian Ministry of Health. It            healthy     eating     diets,    minimum
highlights an increase in the number of      dependence on junk and fast foods.
amputations in all ethnic groups o ver       However, the data also reveals that
a three-year period. In 2014, the            sixty percent (n=90) of respondents do
iTaukei's had the highest number of          not take initiatives in reducing lifestyle
amputations (n=401) followed by the          diseases. The respondents in the
Fijians (n= 185) and amputees from           follow-up questions listed the reasons
other ethnic groups accounted for a          for their choice as lack of time (25% of
total of seventeen (17) amputations          respondents) and heavy reliance on
bringing    the    total   number     of     processed      food      (35%    of    the
amputations to 603. This figure further      respondents) as major contributing
escalated to 662 (I= 433, F=199, O=          factors.
30) in 2015 and further increased to
724 (I= 468, F=232, O=24) in 2016.            Moreover, ten percent (n=15) of
The figures reveal that despite a            respondents were unsure whether they
myriad of campaigns by stakeholders,         were doing enough to reduce the risk
the attitude of the general public in        of contracting NCDs or not. These
preventing the NCD crisis has been           figures are alarming owing to the fact
low. The data also gives an insight into     that despite various campaigns and
the healthy living standards of the          awareness         by     the     relevant
public. The above figures call for a         stakeholders,      there    are    limited
stringent approach towards healthy           initiatives taken by the public.

                                                                                     16
NON-COMMUNICABLE DISEASES - A GRAVE CONCERN FOR FIJI MUSARAT NATASHA BEGG

                      AVITESH DEEPAK KUMAR AND MANPREET KAUR

                                              Upon further analysis, it was revealed
                                            that the individuals who preferred
                                            processed foods such as tinned fish,
                                            tin mutton, sausages, soft drinks and
                                            alcohol tended to be middle class,
                                            working individuals. The lower class
                                            group includes respondents whose
                                            combined household income is less
                                            than F$15000, the middle class
                                            constitutes      respondents      whose
                                            combined household income is more
                                            than F$15001 to F$40000 while the
                                            upper class includes respondents
                                            whose combined income is above
                                            F$40001. The respondents further
                                            stated in the follow-up question for
                                            their choice that processed foods were
                                            easy to cook as they are readily
                                            available unlike fresh vegetables which
                                            required time for cleaning and cooking.
                                            The analysis also demonstrated that
                                            individuals     from     upper     class
                                            backgrounds preferred fast food, as
                                            they could afford to buy fast food on a
                                            regular basis. Furthermore, fourteen
                                            percent of the respondents who
                                            preferred fresh fruits and vegetables in
                                            their diet were mostly farmers who
                                            engaged in hard labor and were
                                            heavily dependent on vegetables who
                                            usually grow depend these foods
                                            themselves, and it comes to as no
The questionnaire also examined
                                            surprise that the number of NCD
public's preferential food choices. Out
                                            related diseases among farmers and
of the 150 individuals from various
                                            low income earners were fewer.
socio-economic             backgrounds
interviewed, fifty seven percent (n=86)       7.0 Recommendations
of respondents preferred buying
                                            While compiling this research paper,
processed foods, fourteen percent
                                            the following recommendations have
(n=21) of the individuals preferred
                                            been made to reduce the NCD crisis in
having fruits and vegetables in their
                                            the country. These recommendations
diet regularly and twenty nine percent
                                            acknowledge the efforts by relevant
(n=43) preferred having fast foods
                                            stakeholders and the public and are
regularly.
                                            listed in no particular order:

                                                                                  17
NON-COMMUNICABLE DISEASES - A GRAVE CONCERN FOR FIJI MUSARAT NATASHA BEGG

                         AVITESH DEEPAK KUMAR AND MANPREET KAUR

•   Vigorous outreach campaigns to be         stakeholders are yet to yield favorable
    conducted in communities and              results. The attitude and mindset of the
    schools with parents as targeted          public towards NCDs is largely
    audience. This is help parents to         responsible for the increase in NCD
                                              related cases despite policy
    know about the risk factors
                                              implementation by the stakeholders. It
    associated with NCDs and enables
                                              is exigent for Fiji and its populace to
    them to practice healthy eating at
                                              take actions through multi-sector
    grass root levels.                        interventions to revolutionize the
•   The Wellness Approach to be               mindset of people regarding the effects
    adopted by more organizations             of NCDs. The work carried out by the
    regardless of its size and staff          Fijian Ministry of Health and Medical
    capacity.      This    will      enable   Services to ensure healthy lifestyle
    organizations to have a healthy           choices by the population require
    workforce         for       increased     further work. More so, stringent
    productivity.                             policies are required for
•   Medical       Screenings       to   be    implementation and monitoring of the
    conducted by organizations for its        population's health behaviors. Finally,
    employees at regular intervals so         to ensure the healthy lifestyle of the
                                              younger generation, parents require
    that diseases are detected early
                                              further education about benefits of
    and health counseling is provide.
                                              healthy living and to inculcate healthy
•   The duty on junk food, sugary             life style habits in their children. n
    drinks and alcohol to be increased
    and duty on healthy foods to be           References:
    reduced.                                    1. Narayan V. fijivillage.com. [Online].; 2017
                                              [cited 2017 April 26. Available from:
•   Institutionalized physical education
                                              fijivillage.com.
    should be implemented in all
                                               2. Services MoHaM. National Strategic Plan
    schools throughout Fiji so that the
                                              2016-2020. Suva:; 2015.
    younger generation is kept away
                                               3. Commonwealth Health Online. [Online].;
    from contracting NCDs.
                                              2017. Available from:
•   A report by the World Health
                                              www.commomwealthhealth.org.
    Organization states "NCDs need to
                                               4. Health Mo. Ministry of Health. [Online].
    be integrated into primary health
                                              Suva; 2015. Available from:
    care. Expanding the package of            www.health.gov.fj.
    primary health care services to
                                               5. Europe WHOROf. World Health
    include essential NCD interventions       Organization. [Online].; 1999 [cited 2017
    is central to any health system           August 24. Available from:
    strengthening initiative" [6].            who.int/iris/handle/10665/108180.

8.0 Summation                                  6. Alwan DA. Global status report on
                                              noncommunicable diseases. Italy:; 2010.
Upon the completion of this paper, it is
evident that the efforts put in by

                                                                                             18
PACIFIC MEDICAL STUDENTS ASSOCIATION

                  PATRONS & MENTORS
DR BIJEND RAM
Dr Ram is a public health management consultant, licensed general practitioner, researcher,
               and head of Community Medicine at the University of Fiji. He has been
                involved with Umanand Prasad School of Medicine since its inception,
                  serving as an adjunct Profession, Medical Board Member, and later Chair.
                  Through this he developed the Community Health Outreach Programme
                  and outpost stations for the first Student Community Training Centres.
                  Throughout his academic tenure he has worked on both the Fiji National
                  University Council and the UPSM Medical Advisory Board, and has worked
                  to allow international student exchange, volunteering and training
                  pathways. Dr Ram is a specialist of Community Medicine, Epidemiology
                  and Health Management. He is a pioneer of Telemedicine Fiji, and also the
                  Director and Initiator of the Fiji Kidney Dialysis services, the Preventative
                 Kidney Health Program, and the Kidney Foundation of Fiji. More recently
he has founded and is President of the Haemophilia Foundation of Fiji. Dr Ram has
previously served as the Chairperson on Health Systems research for the WHO Western
Pacific and on its public health expert panel. He remains an active Primary Health Care
Advocate and was awarded the 25th Independence Anniversary Medal for Services to Fiji.
Presentation at SHMC: Traditional Healing & Therapies in Tropical Medicine Used By
Islanders and Locals

AMBASSADOR RAVINEET SAMI
        Ambassador Sami is the Solar Energy Ambassador for Fiji and is the
         Executive Director of Finance for the University of Fiji. He is a finance
          executive with qualifications in Finance, Financial management, Business
          Administration, Project Management, Strategic Management, Internal Audit
          and Internal Controls. He is committed to social enterprises which improve
          and develop the Fijian community and nation. Ambassador Sami has an
          outstanding record in talent management, organising transformational
          activities, portfolio management, development and support of strategic
          plans. He is adept and experienced in the implementation and
          management of financial regulations and procedures. Ambassador Sami is
          also an Ambassador for the Pacific Medical Students' Association.

SHIRLEY SANGITA PRASAD
          Ms Prasad is the Marketing and Public Relations Officer at The University of
           Fiji. She has a Diploma in Business and a Postgraduate Diploma in General
            Administration. PMSA would like to thank and acknowledge Shirley for her
             support and guidance in the preparation of the Southern Hemisphere
             Medical Camp.

                                                                                            19
DR RAM RAJU
         Dr Raju is a privately practicing medical practitioner and Medical Director of
          the DSM Centre Nadi. He is considered to be the father of the Fiji College of
            General Practitioners and is the currently acting President. Dr Raju has a
            background in General Practice and Radiology, having completed a
            W.H.O. Fellowship in Radiology in Australia. Dr Raju also has
            qualifications in Aviation Medicine, Dermatology and Travel Medicine. He
            has published several papers across this variety of fields and regularly
            contributes to and attends conferences both nationally and internationally.
            Dr Raju is also heavily involved with the Rotary Club of Nadi where he has
            previously acted as President, and has also previously been a part of the
            Nadi Chamber of Commerce.

DR MAUNG MAUNG MON
Dr Mon is a private practitioner in Tavua, and life member of the Fiji College of General
                Practitioners. Dr Mon has previously served as the United Nations Volunteer
                 Medical Officer to Fiji and as the Ministry of Health Sub-Divisional-Medical-
                  Officer in Tavua. He has also been a Member of the Board of Visitors of
                  Tavua Hospital, and has previously acted as a member of the
                  Tavua/Nadarivatu District Council of Disabled Persons and as Vice
                  President of Tavua District Crime Prevention Committee. Dr Mon has been
                  heavily involved with the Fiji Red Cross Society, being elected as a
                  National Board Member and having previously acted as President. Dr Mon
                  is also a life member of the Fiji Cancer Society, and a member of the
                  Society for the Prevention of Cruelty to Animals. Dr Mon has worked in a
                  number of Fijian hospitals, and has been an honorary lecturer in the Fiji
                  School of Medicine in Public Health. In 2010 he was awarded the Fiji Times
Pride of Fiji Award and was named International Volunteer of the Year Award on MDG.

DR SIVNAY RAM
          PMSA would also like to acknowledge and thank the work and support of Dr
           Sinvay Ram, a resident doctor at Malolo Health Centre.

                                                                                           20
Letter from the Convenor:
                            Joining PMSA and being a part of creating the first Southern Hemisphere Medical
                            Camp has been a fantastic experience and I have learned a lot through participating
                            in the activities as well as being part of organising PMSA's initiatives throughout
                            this year. Joining PMSA has truly highlighted how important student led initiatives
                            are, not only for me as an individual, but I hope also that this will demonstrate the
                            positive impact students have on the wider Fijian community. For me personally,
this was a chance to try something new whilst developing skills. Having the chance to engage in activities of
such a versatile association was a strong motivational force for me in terms of recognising the effort behind
voluntary organisations. This was a first for me to play such a prominent role whereby I was able to break out
from the so-called student bubble.

Organizing the activities of the Inaugural Southern Hemisphere Medical Camp provided me with a sense of
purpose, whereby I was able to step outside into a world where I could meet and communicate with people
with similar interests and passions. Being able to network with international students and experts from across
the globe has been a rewarding experience which will be continued during the Southern Hemisphere Medical
Camp. This camp offers students with an interest in Pacific health the chance to come together and learn
from world experts about issues affecting the region, whilst also forming networks with their likeminded
colleagues. Together, we will be able to develop skills which in time will benefit not just us but the wider
Pacific community. It has been a fantastic experience organising a camp which will be the first of its kind in
the region, and facilitating opportunities throughout the camp which will benefit the local community, the
environment, and our local and international student visitors.

In addition to the Inaugural Southern Hemisphere Medical Camp, it has been a great experience to organise
the Inaugural Pacific Experts Conference. This is a global conference with an ideal chance for speakers
attending the camp to interact with experts from across the globe including Australia, New Zealand, Tokyo
and London. These speakers will address each other, discussing key areas of pacific health needs, before later
educating students on these matters during the Southern Hemisphere Medical Camp. The Pacific Experts
Conference is the first of its kind in Fiji and will be an interactive session between health professionals with the
targeted audience being the Public Health Working Group. It has been a great pleasure being a part of
organising both of these events, as well as experiencing the variety of initiatives PMSA has started this past
year.

                                                                Shoma Dutt, PMSA Secretary & SHMC Convenor

     Malolo Island – Location of the Southern Hemisphere Medical Camp and Pacific Experts Conference

                                                                                                                 21
PACIFIC EXPERTS CONFERENCE
                                         17th December

The Pacific Experts Conference has been organised by PMSA as a single day event where the
speakers attending the Southern Hemisphere Medical Camp will come together and discuss issues of
Pacific health. This is an interactive session whereby Doctors, Academic Experts, Researchers and
Scholars from a broad domain of interests are able to raise and discuss issues with the aim of
contributing to the Public Health Working Group.

9am                   Welcome Speech
                      Mr Aidan Kashyap
9:30 – 10             Keynote Speech
                      Chief Guest – Hon. Osea Naiqamu (Minister of Forests)
10 – 10:30            Addressing mental health issues in the workforce
                      Dr Zeshan Qureshi
10:30                 TEA BREAK WITH REFRESHMENTS
11:00 – 11:30am       Need for Radiotherapy in Fiji
                      Professor Michael Barton
11:30am – 12pm        An Assessment of Pacific Island Climate Projections
                      Dr Paul Spence
12 – 12:30pm          Sepsis in Obstetrics
                      Professor Mike O'Connor
12:30pm               LUNCH
1:30 – 2:00pm         History of child & adolescent psychiatry, trauma, attachment and
                      behavioural difficulties
                      Dr Klaus Martin Beckmann
2 – 2:30pm            Developing the capacity for improved understanding, outcome
                      and prevalence of Zika virus in Fiji and Pacific Island Countries
                      Dr Bijend Ram
2:30 – 3pm            Endemic Diseases
                      Dr Meciusela Tuicakau
3pm                   PANEL DISCUSSION
3:30pm                Afternoon Refreshments/Coffee Break with Snacks
                      ADJOURNMENT

                                                                                                22