NIAGARA CATHOLIC DISTRICT SCHOOL BOARD MISSION STATEMENT - Denis ...
Page content transcription
If your browser does not render page correctly, please read the page content below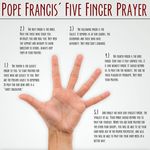 NIAGARA CATHOLIC DISTRICT SCHOOL BOARD
             MISSION STATEMENT

"The Niagara Catholic District School Board, through
   the charisms of faith, social justice, support and
 leadership, nurtures an enriching Catholic learning
  community for all to reach their full potential and
         become living witnesses of Christ."

STUDENT COMMITMENT
All staff and students are to be treated with respect and dignity. Respect for self and others
is to be demonstrated through appropriate behaviour. Respect and responsibility are
demonstrated when a student:
● Comes to school prepared, on time, ready to learn and in uniform
● Demonstrates digital discipleship online and in the virtual learning environment.
● Shows respect for self, others, and those in authority
● Refrains from bringing anything to school that may compromise the safety of others
● Follows the established rules and Code of Conduct and takes responsibility
    for his or her own actions

PARENT/GUARDIAN COMMITMENT
Parents/guardians play an important role in the education of their children and have a
responsibility to support the efforts of school staff in maintaining a safe and respectful
environment for all students. Parents/guardians fulfill this responsibility when they:
● Take an active interest in their child's school work and progress
● Communicate regularly with the school
● Help their child be prepared for school, including dressed in uniform
● Ensure that their child attends school regularly and on time
● Promptly report to the school their child's absence or late arrival
● Become familiar with the Code of Conduct and school rules
● Encourage and assist their child in demonstrating appropriate behaviour
● Assist school staff in dealing with disciplinary issues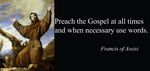 COVID-19 INFORMATION
STUDENT HANDBOOK EXPECTATIONS
Students should be familiar with the Student Agenda, which contain the school rules and a
calendar of events and important dates.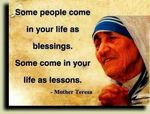 COVID-19 INFORMATION
The COVID-19 pandemic has impacted the lives of students by displacing regular routines,
and removing extracurricular opportunities such as sports, clubs and other social activities.

When students return to school, it may not look and feel the same at first. Health advice
is evolving but the Ministry of Education will be guided by health expertise, with the
foremost commitment to protecting the health, safety, and well-being of students. The
look of classrooms and the rhythm of the school day may need to be adapted to keep
students safe, while maximizing learning opportunities.

Depending on public health circumstances, some schools may need to remain closed, or
may need to plan to open and close during the school year to keep students safe.

For ongoing Niagara Catholic communications and learning at home resources during the
Covid-19 pandemic, please visit:

https://niagaracatholic.ca/covid-19-learn-at-home-resources/
New health and safety protocols will be developed with the advice of public health and
the Ministry of Labour, which issues guidelines for workplaces in Ontario. These protocols
will include guidance on cleaning, the use of personal protective equipment and the
participation in school by all employees and students.

School boards and educators will be expected to move fluently between in-person and
online delivery. The Ministry, parents, and students will continue to expect that teachers
use synchronous learning.

Synchronous Learning Checklist for Students and
Parents/Guardians
Parents/guardians must use discretion while supervising students engaging in
synchronous learning sessions with staff and other students. Synchronous learning
ranges from a number of real-time, interactive platforms available for staff ranging from
Google Meet/Hangout and Virtual Classroom in the Niagara Catholic Virtual Learning
Environment, e-mails, phone calls, audio and video conferencing, all of which are
interactive, in real-time.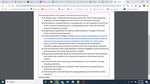 COVID-19 INFORMATION

Please use the following checklists to assist your child in preparing for synchronous
learning sessions.

COVID-19 INFORMATION

Symptoms of Novel Coronavirus (COVID-19)
COVID-19 is often very mild, and often goes unnoticed in healthy people. But that does
not mean that even minor symptoms should be ignored. Niagara Health has three testing
centres which are open to members of the public without referral from a doctor.

Self-Isolation and Preventing the Spread
Niagara Region Public Health has the most current information on self-isolation
requirements. Please visit the Region's COVID-19 self-assessment page if you believe
you may have been exposed. Public Health also has an excellent information section on
protecting yourself and preventing the spread of COVID-19. Check it out for more
information.

In order to prevent the spread of infection, students and staff who have signs/symptoms
of COVID-19 should not attend school and should go to their primary care provider or an
assessment centre for testing. Direction will be provided by Niagara Region Public Health
to those have had an exposure to a confirmed case of COVID-19 or to those who have
been diagnosed with COVID-19 and when they may return to school.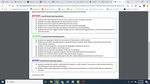 COVID-19 INFORMATION
Students should not come to school if they are symptomatic or ill; or if someone they
have come in contact with, including within their household, is ill with a suspected or a
positive case of COVID-19 in the past 14 days.

Hand hygiene refers to handwashing or hand sanitizing to remove or kill the virus and is
the most effective way to reduce transmission of COVID-19.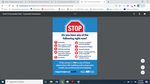 TABLE OF CONTENTS
Bishop's Message                           1    Reporting                               19
                                                Reporting Student Achievement           20
Catholic Graduate Expectations             2
Niagara Catholic District School Board          Catholic Student Awards
Code of Conduct                       2         Award Eligibility                       21
Guiding Principles & Purposes Of                Graduation                              21
Conduct Policy #302.6.2               3         Ontario Scholar                         21
Equity and Inclusive Education Policy 5         Principal's Honour Roll                 21
                                                Selection of the Valedictorian          21
Positive School Climate and Bullying            Salutatorian                            22
Safe School Policy #302.6                  6
Bullying Prevention & Intervention              Co-Curricular Activities and Clubs
Policy #302.6.8                            6    Academic Standing                       23
Definition of Bullying                     6    Athletics                               23
Definition of Cyber-Bullying               7    Athletic Council                        23
Types of Bullying                          7    Attendance                              23
Questions and Answers to Bullying          8    Behaviour                               24
Surveillance Cameras                       9    Behaviour - All Code of Conduct Rules   24
                                                Behaviour/Expectations of Parents       24
What Do I Do If …                         10    Buy-Ins for Co-Curricular Events        25
Religion and Christian Community                Clubs and Special Events                25
Service                                         Co-Curricular Activities                25
Chaplaincy                                 12   Co-Curricular Involvement Academic
Christian Community Service Policy         12   Eligibility                             26
Appropriate Christian Community Service         Gymnasium/Weight Room Use               26
Placements                                 13   OFSAA Transfer Policy                   26
Ministry of Education Ineligible Activities14   Teams/Clubs Shirts                      26
Niagara Catholic District School Board          Catholic Uniform and Dress Code
Ineligible Activities                      14   Dress Code – Secondary Uniform
Religious Accommodation                         Policy #302.6.6                         27
Policy #100.10.1                           15   Uniform Compliance                      27
Religious Education, Masses, and                Uniform Dress Items                     28
Retreats                                   15   Uniform Donation                        29
Assessment, Evaluation, and Academic            Uniform Guidelines                      29
Integrity                                       Uniform Progressive Discipline          29
Academic Achievement                   16       Student Discipline
Assessment, Evaluation, Reporting, and          Alcohol, Cannabis and Drugs             30
Homework Policy #301.10                16       Care of Property                        30
Cheating and Plagiarism                17       Detentions                              30
Communication and Maplewood                     Expulsion Policy #302.6.5               30
Online Portal                          18       Fighting                                31
EQAO - Mathematic                      18       Forgery                                 31
EQAO – Ontario Secondary Literacy               Profanity                               31
Test                                   18       Reporting to the Office                 31
Examinations                           18       Search and Seizure                      31
Family-Friendly Homework               19       Smoking                                 32
Late and Missed Assignments            19       Suspension Policy #302.6.4              32
Mid-Term and Final Report Card        19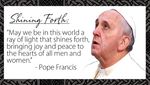 TABLE OF CONTENTS
Student Discipline                            D. E. A. R.                            42
Activities Leading to a Possible              Elevator                               42
Suspension                              32    Hallway Conduct                        42
Activities Leading to Suspension        33    Library Information Centre             43
Confirmation of a Suspension            33    Lockers                                43
School Work                             33    Messages                               43
Niagara Catholic Alternative Learning         Student Drop-Off/Pick-Up               43
Fresh Start Program                     34    Student Parking                        43
Textbooks & Loaned Materials            34
Truancy                                 34    Student Services
Vandalism                               34    Activity Fees                          44
Vaping                                  35    Community Agencies/Services            44
Violent Incident                        35    Guidance                               44
                                              P3 Pathways Preparation Program        44
Technology and Social Media                   Peer Tutoring Program                  44
Cell Phones                             36
                                              Special Education                      44
Computer Use                            36
Electronic Communications systems             Emergency and Medical Information
Policy (Students) #301.5                36    Accidents                              45
NRP Online Safety Resource              37    Administration of Oral Medication to
Social Media                            37    Students Under the Age of 18
WIFI Access                             37    Policy #302.2                          45
                                              Anaphylaxis Policy #302.1              45
Access to School Premises
                                              Asthma Policy #302.9                   45
Access to School Premises Policy              Concussion Policy # 303.1              45
#302.6.3                                38
                                              Diabetes Management Policy #302.8      46
Access by Visitors                      38
                                              Epilepsy Policy #302.1.4               46
Guests/Visitors                         38
                                              Emergency Procedures
Student Attendance                            Fire                                   46
Absence                                 39    If You Hear the Fire Alarm             46
Age of Majority                         39    Hold and Secure                        46
Attendance                               39   Lock Down                              46
Extended Absence                         39
Lates - Period One                      39    Indigenous Education                   48
Lates – After Period One and Beyond     40
                                              Niagara Mental Health Programs &
Signing In – Returning to School        40
                                              Services Directory                     50
Signing Out – Leaving During the
School Day                              40
Spare Periods                           40
Withdrawal From School                  40
General Information
Advertising                             41
Announcements                           41
Backpacks/Gym Bags                      41
Bottled Water Policy #701.5             41
Buses                                   41
Cafeteria/Lunch                         41
Dances                                  42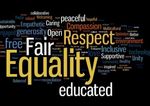 BISHOP'S MESSAGE

My dear friends,

       As you begin a new school year, I ask you to stay close
to Jesus who loves you so much and is your best friend. Stay
close to Him, talk to Him, and act like Him, so that you will be
able to do great things at your home, parish and school. Your
Catholic school community will help you to do this each day.
May God bless you and please pray for me as I will pray for
each one of you.

Yours sincerely in Christ,

Most Reverend Gerard Bergie, D.D.
Bishop of St. Catharines

                               1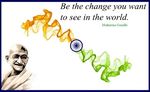 CATHOLIC GRADUATE EXPECTATIONS
Niagara Catholic schools provide educational programs and services for students with a
variety of learning strengths, needs and abilities. The Ontario Catholic School Graduate
Expectations provide a comprehensive vision of the learner in the context of our Catholic
faith to promote success for all students.

THE NIAGARA CATHOLIC GRADUATE IS EXPECTED TO BE:
• A discerning believer formed in the Catholic Faith community who celebrates the
  signs and sacred mystery of God's presence through word, sacrament, prayer,
  forgiveness, reflection and moral living.

• An effective communicator who speaks, writes and listens honestly and sensitively,
  responding critically in light of gospel values.
• A reflective, creative and holistic thinker who solves problems and makes responsible
  decisions with an informed moral conscience for the common good.

• A self-directed, responsible, lifelong learner who develops and demonstrates their God-
  given potential.

• A collaborative contributor who finds meaning, dignity and vocation in work which
  respects the rights of all and contributes to the common good.

• A caring family member who attends to family, school, parish and the wider community.

• A responsible citizen who gives witness to Catholic social teaching by promoting
  peace, justice and the sacredness of human life.

                            CODE OF CONDUCT
In keeping with the Mission, Vision and Values of the Niagara Catholic District School
Board, the Board is committed to promoting, supporting, and sustaining safe, inclusive and
accepting learning and teaching environments, so that all students can reach their full
potential and become living witnesses of Christ. A positive school climate exists when all
members of the school community feel safe, included and accepted and actively promotes
positive behaviours and interactions.

Standards of behaviour for all members of the school community promote and support
respect, civility, responsible citizenship and safety, along with justice, integrity and
accountability consistent with Gospel values. Students, parents/guardians, staff, trustees,
volunteers, visitors and especially persons in positions of authority, are to be treated with
respect and dignity at all Niagara Catholic schools/sites, Board/school related activities or
events.

The standards of behaviour apply to students whether they are on school property, in a
virtual learning environment, on school buses, at school-related events or activities, in

                                             2
CODE OF CONDUCT
before-and-after school programs, or in other circumstances that could have an impact on
school climate. The same standards also apply to all individuals, Principals, Vice-
Principals, administrators, teachers, support staff, parents/guardians, school bus drivers,
volunteers and member of various community groups.

GUIDING PRINCIPLES & PURPOSES OF THE CODE OF CONDUCT POLICY #302.6.2
All members of the school community are:
● To be treated with respect and dignity, especially persons in positions of authority
     To promote responsible citizenship by encouraging appropriate participation in the
     civic life of the school community
● To maintain an environment where conflict and difference can be addressed in a
     manner characterized by respect and civility
● To encourage the use of non-violent means to resolve conflict
● To promote the safety of people in the schools
● To discourage the use of alcohol, illegal drugs and cannabis (except by a medical
     cannabis user);
● To strive to prevent bullying in schools

STUDENTS
Students are to be treated with respect and dignity. In return, they must demonstrate
respect for themselves, for others and for the responsibilities of citizenship through
acceptable behaviour. Respect and responsibility are demonstrated when a student:
● Comes to school prepared, on time and ready to learn;
● Shows respect for themselves, for others and for those in authority;
● Refrains from bringing anything to school that may compromise the safety of others;
● Follows the established rules and takes responsibility for his or her own action.

PARENTS
Parents/Guardians play an important role in the education of their children, and can
support the efforts of school staff in maintaining a safe, inclusive, accepting and
respectful learning environment for all students. Parents fulfill their role when they:

● Show an active interest in their child's school work and progress;
● Communicate regularly with the school;
● Help their child be neat, appropriately dressed and prepared for school;
● Ensure that their child attends school regularly and on time;
● Promptly report to the school their child's absence or late arrival;
● Show that they are familiar with the provincial Code of Conduct, the board's code of
  conduct, and school rules;
● Encourage and assist their child in following the rules of behaviour;
● Assist school staff in dealing with disciplinary issues involving their child.

PROVINCIAL CODE AND CELL PHONES
The Provincial Code of Conduct sets clear standards of behaviour for school boards
providing a framework for Code of Conduct in all Niagara Catholic schools/sites. The
Provincial Code of Conduct also sets clear standards on the use of mobile devices during

                                             3
CODE OF CONDUCT
instructional time. The use of personal mobile devices during instructional time is
permitted under the following circumstances:
• For educational purposes, as directed by an educator
• For health and medical purposes
• To support special education needs
COMMUNITY PARTNERS AND THE POLICE
The police and community partners play an essential role in making our schools and
communities safer and richer. Any partnership must include in the agreement a
requirement that the person, organization or entity will uphold the standards that are
consistent with the provincial, and Board Codes of Conduct.

In partnership with the Niagara Regional Police Service, the Niagara Catholic District
School Board has a Police/School Board Protocol to support the greater safety and
protection of students, teachers, Principals, staff and volunteers in schools.

STANDARDS OF BEHAVIOUR (Respect, Civility & Responsible Citizenship)
All members of the school community must:
● Respect and comply with all applicable federal, provincial and municipal laws;
● Demonstrate honesty and integrity;
● Respect differences in people, their ideas and opinions;
● Treat one another with dignity and respect at all times, and especially when there is
     disagreement;
● Treat one another in a Christ-like manner with dignity and respect at all times,
     regardless of one's age, marital status, family status, disability, race, ancestry, place
     of origin, colour, ethnicity, citizenship, religion, sex, sexual orientation, gender,
     gender expression and/or identity, always respecting and upholding the values and
     teachings of our Catholic faith.
● Respect the rights of others;
● Show proper care and regard for school property and the property of others;
● Take appropriate measures to help those in need;
● Respect all members of the school community, especially persons in positions of
     authority;
● Respect the need of others to work in an environment that is conducive to learning
     and teaching; including by ensuring that personal mobile devices are only used
     during instructional time for the educational and other permitted purposes;
● Seek assistance from a member of the school staff, if necessary, to resolve conflict
     peacefully;
● Not swear at a teacher or at another person in a position of authority.
● Make a reasonable effort to protect personal information in their custody or under
     their control, and to immediately notify and contain a privacy breach through prompt,
     reasonable and coordinated effort as outlined in the Privacy Breach Procedure.

                                              4
CODE OF CONDUCT
SAFETY
All members of the school community must not:
• Engage in bullying behaviours, including cyberbullying;
• Commit sexual assault;
• Traffic in weapons, or illegal drugs;
• Give alcohol, illegal drugs, or cannabis to a minor;
• Commit robbery;
• Be in possession of any weapon, including firearms;
• Use any object to threaten or intimidate another person;
• Cause injury to any person with an object;
• Be in possession of, or under the influence of, alcohol, illegal drugs, or cannabis
     (unless the individual has been authorized to use cannabis for medical purposes);
• Provide others with alcohol, illegal drugs, or cannabis (unless the recipient is an
     individual who has been authorized to use cannabis for medical purposes);
• Inflict or encourage others to inflict bodily harm on another person;
• Engage in hate propaganda and other forms of behaviour motivated by hate or bias;
• Commit an act of vandalism that causes extensive damage to school property or to
     property located on the premises of the school.

EQUITY AND INCLUSIVE EDUCATION POLICY #100.10
Niagara Catholic District School Board recognizes that all people are created equal, in
the image of God, each with inimitable characteristics deserving of dignity (Genesis:
1:27). In accordance with the Church's teachings, Niagara Catholic provides in all its
operations an educational environment which supports and enables diversity within its
Catholic community.

The Board recognizes that any form of social or cultural discrimination is incompatible
with Catholic moral principles and is in violation of the Ontario Human Rights Code. The
Board recognizes that the school system gives pre-eminence to the tenets of the Catholic
faith, congruent with the protection afforded in the Ontario Human Rights Code, the
Constitution Act, 1982 and confirmed in the Canadian Charter of Rights and Freedoms.

The Board and its staff are committed to the elimination of discrimination as outlined in
Ontario's Equity and Inclusive Education Strategy and the Ontario Ministry of Education
(the "Ministry") Policy/Program Memorandum No. 119, in a manner which is consistent
with the exercise of the Board's denominational rights under section 93 of the
Constitution Act, 1982 and as recognized at section 19 of the Ontario Human Rights
Code

                                            5
POSITIVE SCHOOL CLIMATE AND BULLYING
A positive school climate exists when all members of the school community feel safe,
comfortable, and accepted. To help achieve a positive school environment in their
schools, the Niagara Catholic District School Board and its schools will actively promote
and support positive behaviours that reflect their Catholic Gospel Values. They should
also endeavour to ensure that parents and members of the broader community are
involved in the school community.

SAFE SCHOOL POLICY #302.6
Niagara Catholic is committed to fostering caring, safe, inclusive and accepting learning
and teaching environments for all students, staff, parents/guardians and community
members involved in Board and school programs, events and activities.

In compliance with current legislation and the Mission of the Board, the Niagara Catholic
District School Board will establish policies and administrative procedures which foster
increased respect, responsibility and civility.

The Niagara Catholic Safe School Policy and Administrative Procedures will:
● Create schools that are safe, inclusive and accepting of all students, staff,
    parents/guardians; and members of the school community by implementing Board
    Policies and Administrative Operational Procedures;
● Provide students with a caring, safe, inclusive and accepting learning and teaching
    environment;
● Promote a positive school climate in all schools and prevent inappropriate behaviour,
    including but not limited to, bullying, sexual assault, gender-based violence and
    incidents based on homophobia;
● Address, report, and respond to inappropriate student behaviour in accordance with
    Board Policies and Administrative Operational Procedures and promote early
    prevention, intervention and supports;
● Provide support to students who are impacted by the inappropriate behaviour of other
    students;
● Establish progressive disciplinary approaches that promote positive behaviour with
    measures that include appropriate consequences and supports for students to address
    inappropriate behaviour.

BULLYING PREVENTION AND INTERVENTION POLICY #302.6.8
Niagara Catholic is committed to schools and workplaces that are Christ-centred, healthy,
safe, and inclusive, where all members are accepted and welcomed in teaching, learning
and working environments, free from any form of bullying. The principles of equity and
inclusive education are embedded in teaching and learning environments to support a
positive school climate and a culture of mutual respect. The Board promotes and
supports positive behaviours that reflect Catholic gospel values, the Ontario Catholic
School Graduate Expectations, and the provincial, Board and School Code of Conducts.
"Blessed are the peacemakers, for they will be called children of God" (Matthew 5:9).
All members of the school community deserve a positive school climate that is inclusive,
safe and accepting, regardless of race, ancestry, place of origin, colour, ethnic origin,

                                            6
POSITIVE SCHOOL CLIMATE AND BULLYING
citizenship, creed, sex, sexual orientation, age, family status, marital status,
socioeconomic status or disability.

DEFINITION OF BULLYING
In accordance with subsection 1(1) of the Education Act; "Bullying" means aggressive
and typically repeated behaviour by a pupil where,(a) the behaviour is intended by the
pupil to have the effect of, or the pupil ought to know that the behaviour would be likely to
have the effect of, causing harm, fear or distress to another individual, including physical,
psychological, social or academic harm, harm to the individual's reputation or harm to the
individual's property, or creating a negative environment at a school for another
individual, and (b) the behaviour occurs in a context where there is a real or perceived
power and imbalance between the pupil and the individual based on factors such as size,
strength, age, intelligence, peer group, power, economic status, social status, religion,
ethnic origin, sexual orientation, family circumstances, gender, gender identity, gender
expression, race, disability or the receipt of special education.

TYPES OF BULLYING:
             Verbal                                              Physical
Name-Calling/Put Downs                         Hitting
Insults                                        Kicking
Racist Comments                                Spitting
Harassment                                     Pushing
Sexist Comments                                Inappropriate Gestures
Teasing/Taunting                               Tripping
Threatening /Extortion                         Stealing
               Social/Emotional                          Technological/Electronic
Relational Bullying                            Cyber Bullying
Manipulating Friendships                       Internet Misuse
Gossip                                         Text Messages
Exclusion                                      Digital Photos
Intimidation                                   Twitter
Written Notes                                  Websites
Making False Statements                        Social Media, like Facebook

CYBER-BULLYING Bullying includes bullying by electronic means including: (a) creating
a webpage or a blog in which the creator assumes the identity of another person; (b)
impersonating another person as the author of content or messages posted on the
internet; and (c) communicating material electronically to more than one (1) individual or
posting material on a website that may be accessed by one (1) or more individuals.
                                              7
POSITIVE SCHOOL CLIMATE AND BULLYING
A positive Catholic school climate helps create an environment where every student can
reach their potential. It is a place where students, staff members, and parents/guardians
feel safe, and are safe, included, and accepted and all members of the school community
demonstrate respect, fairness, and kindness in their interactions, building healthy
relationships free from discrimination and harassment.
Bullying prevention is a whole school approach supporting expectations for a safe,
caring, inclusive, and accepting school climate. It includes a shared understanding about
the nature and underlying causes of bullying and its impact on the lives of individual
students and the school community.

Under the leadership of Principals, teachers and other school staff members maintain
order in the school, and are expected to hold everyone to the highest standard of
respectful and responsible behaviour. Each school must have a Safe and Accepting
Schools Team responsible for fostering a safe, inclusive and accepting school climate
that should include at least one student, at least one: parent/guardian, teacher, support
staff member, community partner, and the Principal/Designate. The Chair of this team
must be a staff member. Safe and Accepting Schools Teams shall:
  • review the results of the School Climate Surveys and identify areas to monitor.
  • review the Board Bullying Prevention and Intervention Plan.
  • monitor, review, and evaluate the effectiveness of strategies and supports in the
     School Improvement Plan using the results from the School Climate Surveys.
  • promote Bullying Awareness and Prevention Week in the school through activities for
     students, staff, parents/guardians and members of the community.
The Board recognizes the importance of dealing with bullying and any incident of
bullying, which can have a significant impact on the safety of students, learning and
school climate. As a result, bullying is one of the activities for which suspension must be
considered.
For more information about issues of bullying, visit the Promoting Relationships and
Eliminating Violence Network (PREVNet) at www.prevnet.ca.
WHAT SHOULD I DO IF I AM BULLIED?
● Talk to an adult you trust.
● Stay close to other students or adults who will stick up for you.
● Stay in areas where you feel safe.
● Walk away.
● Use your words to ask someone who is bullying to "STOP".

WHAT SHOULD I DO IF I AM CYBER-BULLIED?
Cyberbullying is different from other forms of bullying. It can:
  • spread to many people very quickly
  • be done anonymously
  • remain posted online for an indefinite period of time
  • have a negative effect on the school climate, even when it originates off school
    property.
                                             8
POSITIVE SCHOOL CLIMATE AND BULLYING
Spending less time on social media or checking texts and emails, for example, and more
time interacting with real people, can help you distance yourself from online bullies. It can
also help to reduce anxiety, depression, and feelings of loneliness.

As well as seeking support, managing stress, and spending time with people and
activities that bring you pleasure, the following tips can help:
 • Don't respond to any messages or posts written about you, no matter how
        hurtful or untrue. Responding will only make the situation worse and provoking a
        reaction from you is exactly what the cyberbullies want.
 • Don't seek revenge on a cyberbully by becoming a cyberbully yourself. Again, it
        will only make the problem worse and could result in serious legal consequences
        for you. If you wouldn't say it in person, don't say it online.
 • Save the evidence of the cyberbullying, keep abusive text messages or a
        screenshot of a webpage, for example, and then report them to a trusted adult. If
        you don't report incidents, the cyberbully will often become more aggressive.
 • Report threats of harm and inappropriate messages to a teacher, Principal or the
        Police.
 • Prevent communication from the cyberbully, by blocking their email address,
        cell phone number, and deleting them from social media contacts.

I KNOW THAT A FRIEND IS BEING BULLIED. WHAT SHOULD I DO?
Report it to an adult at school who can help. Reporting is standing up for your rights and
the rights of others to feel safe.

WHAT WILL HAPPEN WHEN BULLYING IS REPORTED?
The benefit of reporting bullying issues is that the student who is bullying is no longer in
control. When teachers and other school staff are aware of bullying, they can find ways to
help the student who is bullying to change his/her behaviour.

Every situation will be dealt with on an individual basis. Some strategies that may be used
to stop bullying will be restorative practices, counseling, and communication with
parents/guardians, peer mediation, detentions, removal of privileges, suspension or police
contact.

HOW SERIOUSLY ARE THREATS TAKEN?
All threats and attempts to intimidate others will be taken seriously and investigated.
Appropriate steps will be taken to ensure that the behaviour stops and students feel safe.

SURVEILLANCE CAMERAS
For the protection of students and staff, Niagara Catholic District School Board Secondary
Schools have surveillance cameras that monitor the main school building and sections of
the school grounds on a 24 hour basis.

                                             9
WHAT DO I DO IF ….
I AM ABSENT FROM SCHOOL?
Have a parent/guardian report your absence in the Safe Arrival system by using the
SchoolMessenger app (quickest way) or by calling 1-844-287-6287 or online at
https://go.schoolmessenger.ca . Visit https://niagaracatholic.ca/safearrival/ for details.

I AM LATE FOR SCHOOL?
If you arrive before 8:30 am, report directly to your period 1 class. If you arrive after 8:30
am or at any other point during the day, sign in at the Attendance Office to get a late slip
and proceed directly to class.

I HAVE TO LEAVE DURING THE DAY?
Report an early dismissal through the Safe Arrival system or bring a note from your
parents/guardians to the Attendance Office before 7:55 a.m. to obtain a dismissal slip.
When you leave the school, physically report to the attendance office and sign out before
departing. If you return the same day, sign in upon your return.

I HAVE A PERSONAL PROBLEM THAT I NEED TO TALK ABOUT?
See a Teacher, the Principal, Vice-Principal, a Guidance Counselor, a Child and Youth
Worker, the Chaplaincy Leader or any adult member on staff.

I NEED TO USE THE PHONE?
Use the phone located in the Main Office or in Attendance.

I WANT TO CHANGE MY TIMETABLE?
Consult a Guidance Counselor in Student Services.

I FEEL TOO ILL TO STAY IN CLASS?
Ask for permission to go to the office. Report directly. Arrangements will be made to have
your parents/guardians pick you up.

I LOSE SOMETHING OF VALUE?
Check the Lost and Found in the Main Office. Put your name in all your books and
valuables. Do not share your lock combination with anyone. Never bring valuables to
school or the change room and always keep your money on your person. Schools will
not be responsible for any lost or stolen items. Students who find personal articles or
textbooks on school property are asked to bring these to the Main Office.

I LOSE MY LOCK?
Purchase a new lock in the Office for a nominal fee.

I SUSPECT THEFT / VANDALISM / HARASSMENT / BULLYING / ETC …?
Report the incident to the Principal or Vice-Principal or a staff member immediately.

I RECEIVE AN OFFICE DETENTION?
Detentions take precedence over any co-curricular activity. Students who miss a
detention will receive two detentions. If they miss any further detentions, a suspension
will occur for persistent opposition to authority.
                                             10
WHAT DO I DO IF ….

I FIND A COURSE (OR COURSES) TOO DIFFICULT/ EASY?
First talk to your subject teacher and your parents. Then make an appointment to see a
Guidance Counselor in Student Services. You must have 24 credits before you may have
a Study Period.

I NEED HOMEWORK BECAUSE I WILL BE AWAY FROM SCHOOL?
Homework requests may be made at the main or attendance office for student absences
greater than three days. Students are responsible for getting any missed work from
another student or teacher when the absence will be three days or less.

MY PARENTS/GUARDIANS HAVE A CONCERN?
Parents/guardians will address classroom concerns directly with the classroom teacher
prior to contacting administration.

IF I DON'T KNOW HOW TO LOGIN TO THE NIAGARA CATHOLIC VIRTUAL
LEARNING ENVIRONMENT (NCVLE)?
Visit the website https://niagaracatholic.elearningontario.ca/d2l/login and then enter your
username and password.

IF I CAN'T REMEMBER MY USERNAME AND PASSWORD FOR THE NCVLE?
Contact your teacher or an administrator at your school. They will provide you with your
username and reset your password.

                                            11
RELIGION AND CHRISTIAN COMMUNITY SERVICE
CHAPLAINCY
The Chaplaincy Leader is available to support and guide all members of the school
community on their faith journey. In order to do this the Chaplaincy Leader provides the
following services:
• Leader of Chaplaincy Team
• Opportunities for Prayer, Sacraments and Celebrations of the Eucharist
• Pastoral Care, Grief and Bereavement
• Conflict Mediation
• Resource for Student Projects, Prayer Services and Class Discussion and Retreats
By calling forth the talents and gifts of students and staff, the Chaplaincy Leader
encourages a strong sense of Christian community in the school. Fostering both a sense
of caring and of social justice, the Chaplaincy Leader shares in what makes the school a
special experience for all who are a part of the Catholic High School. Students are
welcome to drop by the Chaplaincy Leader's office at any time.

Students who would like to develop their Christian Leadership skills and share their faith
within the school community should contact their Chaplaincy Leader to discuss possible
opportunities. Under the leadership of the Chaplaincy Leader, the goal is to enhance the
spiritual and faith life of the school through such activities as Liturgies, Prayer Services,
Social Justice, Retreats, peer support and special projects.

CHRISTIAN COMMUNITY SERVICE POLICY #400.3
Students in Grades 9 to 12 will select one or more Christian Community Service activities
in consultation with their parents/guardians. These activities will be completed during
each year of secondary school as an essential component of the Religious Education
program in order to fulfill the diploma requirement of 40 hours for graduation. The total of
40 hours of Christian Community Service would be the minimum expectation for students.
The Secondary school principal may approve special requests.

Christian Community Service is a service one gives to the community. It is service spent
on community projects, which could be of a cultural, humanitarian, athletic or fund-raising
nature. The community could be a club, a parish, an organization, or a public institution.
Students will be expected to select an activity that meets the criteria as described in the
Niagara Catholic District School Board Information Brochure and the Guiding Principles
for Christian Community Service.

Community involvement activity hours, mandated by the Ministry of Education as part of
the requirements for an Ontario Secondary School Diploma (OSSD), may not necessarily
follow the Guiding Principles of Christian Community Service. Although valid and
important experiences, these activities will not be recognized for Christian Community
Service within the Religious Education class, although the hours still count toward the
forty (40) volunteer hours needed for graduation.

Students will be responsible for completing all documentation according to Board
requirements. The forms Notification of Planned Christian Community Service Activities
and the Completion of Christian Community Service Activities must be completed each
year by students.
                                             12
RELIGION AND CHRISTIAN COMMUNITY SERVICE
Religious Education Department staff will verify that the identified service activity meets
the criteria of Christian Community Service, approve the Completion of Christian
Community Services Activities Form, and forward the forms to Student Services to input
the completed hours into the student's Maplewood profile.

If a student enrolled in a Niagara Catholic Secondary School is interested in completing
their Christian Community Service over the summer, or in a semester in which the
student does not take a Religious Education course, the student must complete a
Notification of Planned Christian Community Service Activities form and submit it to the
Program Chair of Religious Education prior to the beginning of the summer holidays or
the semester the student is enrolled in the Religious Education course for preapproval.

Community Sponsors are responsible for providing a safe environment and the
appropriate training, equipment and preparation for students who will be under their
supervision. They must be aware of the "ineligible activities" as outlined in the Board's
Information Brochure. The person (not parent/guardian) supervising the student's activity
must verify the date(s) and number of hours completed on the Completion of Christian
Community Services Activities' Form found on the Catholic Secondary School's website.

Principals, in co-operation with the Religion and Student Services Departments, are
responsible for sharing information and documentation with students, parents and the
broader community, approving special requests, and ensuring that completed Christian
Community Service hours are entered on a student's official transcript and report card.

The Niagara Catholic District School Board's liability insurance covers students who are
involved in Christian Community Service, but it is recommended that students
participating in the program purchase Student Accident Insurance.

GUIDING PRINCIPLES FOR CHRISTIAN COMMUNITY SERVICE
• An event or activity designed to be of benefit to the community;
• An event or activity to support a not-for-profit agency, institution or foundation that
  conforms to Catholic standards and does not conflict with Catholic values;
• Any structured program that promotes tutoring, mentoring, visiting or coaching, or
  whose purpose is to assist others who require the benefit of that assistance;
• Participation in global initiatives/projects that do not conflict with Catholic values;
• Participation in an event or activity that promotes positive environmental awareness
  and action;
• Participation in activities that promote the human rights and well-being of all groups in
  society, as long as the values of these groups are in harmony with Catholic teaching;
• Participation in an event or activity affiliated with a club, religious organization, arts or
  cultural association or political organization that seeks a positive contribution to the
  community and is not in conflict with Catholic teaching

APPROPRIATE CHRISTIAN COMMUNITY SERVICE PLACEMENTS
In keeping with the mission, vision and values of the Niagara Catholic District School
Board, the following service placements constitute Christian Community Service:
• Catholic/Christian social service agencies or social justice groups
                                              13
RELIGION AND CHRISTIAN COMMUNITY SERVICE
• Charitable activities – assistance at church bazaars, pancake suppers, spaghetti
  suppers
• Coaching minor sports
• Community Care residences
• Fundraising for not-for-profit organizations
• Homeless shelter
• Hospitals and Hospices
• Retreat Leaders for Catholic Elementary and Secondary School programs (before and
  after school hours)
• Parish ministries
• Local food banks
• Nursing homes
• Pilgrimage or any school activities that support Social Justice Initiatives
• Refugee centres
• Service clubs
• Unpaid academic tutoring
• Volunteering at the Humane Society
Any activities that do not fall within the scope of the examples listed above must be
approved by the Catholic Secondary School Principal.

MINISTRY OF EDUCATION INELIGIBLE ACTIVITIES
• A requirement of a class or course in which the student is enrolled (i.e., co-operative
  education portion of the course, job shadowing, work experience).
• An activity that takes place during the time allotted for the instructional program on a
  school day; however, activities during the student's lunch breaks or "spare" periods are
  permissible.
• An activity that takes place in a logging or mining environment, if the student is under
  sixteen years of age.
• An activity that takes place in a factory, if the student is under fifteen years of age.
• An activity that takes place in a workplace other than a factory, if the student is under
  fourteen years of age and is not accompanied by an adult.
• An activity that would normally be performed for wages by a person in the workplace.
• An activity that involves the operation of a vehicle, power tools, or scaffolding.
• An activity that involves the administration of any type or form of medication or medical
  procedure to other persons.
• An activity that involves handling of substances classed as "designated substances'
  under the Occupational Health and Safety Act.
• An activity that requires the knowledge of a trades person whose trade is regulated by
  the provincial government.
• An activity that involves banking or the handling of securities, or the handling of
  jewellery, works of art, antiquities, or other valuables.
• An activity that consists of duties normally performed in the home (i.e. daily chores) or
  personal recreational activities.
• An activity that involves a court-ordered program (i.e., community-service program for
  young offender, probationary program).

                                            14
RELIGION AND CHRISTIAN COMMUNITY SERVICE
NIAGARA CATHOLIC DISTRICT SCHOOL BOARD INELIGIBLE ACTIVITIES
• Activities completed for reward (i.e. bonus marks);
• Work normally done for a wage or any form of payment;
• Work required for a course in which the student is enrolled;
• Any activity that provides direct financial benefit or other immediate gain to the student
  or to the student's family/relatives;
• Any association with an organization or an activity that conflicts with the ethical
  standards and teachings of the Catholic Church;
• Scorekeeping/managing school teams during the school instructional day;
• Alternative placement hours in lieu of suspension and/or detention as
  initiated/coordinated by school administration.

RELIGIOUS ACCOMMODATION POLICY #100.10.1
The Niagara Catholic District School Board is committed to the values of freedom of
religion and freedom from discriminatory or harassing behaviours based on religion and
will take all reasonable steps to provide religious accommodations within the legal rights
afforded to the Catholic school system. Such accommodations will be provided to staff,
students and their families. All accommodation requests will be taken seriously. No
person will be penalized for making an accommodation request.
For many students and staff of the Board, there are a number of areas where the practice
of their religion will result in a request for accommodation on the part of the school and/or
the Board. These areas include, but are not limited to the following:
● School opening and closing exercises
● Leave of Absence for Religious Holy Days
● Prayer
● Dietary requirements and Fasting
● Religious dress and Modesty requirements in physical education
● Participation in daily activities and curriculum

RELIGIOUS EDUCATION, MASSES, AND RETREATS
All students are required to select and successfully complete a religious education credit
course for each year of enrolment and participate in liturgical celebrations and activities in
order to participate in school graduation ceremonies and receive the Catholic High School
Diploma. Students must attend all assemblies, school masses and liturgies. Students who
skip mass and/or liturgies may be suspended from school.

Ten hours of Christian Community Service and a reflection assignment are part of each
Religious Education course. The Christian Community Service hours will satisfy the
Ministry's graduation expectation for community service requirement. Students must
successfully complete their Christian Community Service and assignment in each year of
study in order to participate in the school's graduation ceremony and prom.
Students of each grade level are required to participate on a retreat with his/her class. For
specific conflicts, the Chaplaincy Leader may allow the student to attend a retreat with
another class. Only the Principal can excuse a student from attending a retreat.

                                             15
ASSESSMENT, EVALUATION, AND
                    ACADEMIC INTEGRITY
ACADEMIC ACHIEVEMENT
Students in grades 9, 10, and 11 will take 8 credits, 4 credits per semester. Students in
grade 12 will take a minimum of 6 credits. A student will have earned 24 credits before a
study period becomes part of his/her timetable.

ASSESSMENT, EVALUATION, REPORTING, AND HOMEWORK POLICY #301.10
The Niagara Catholic District School Board acknowledges that the primary purpose of
assessment, evaluation, and reporting is to improve student learning and achievement for
all students. The Board promotes a family-friendly approach to homework to support the
learning, achievement and well-being of all students.
Assessment is the process of gathering information, from observations, conversations
and student products to demonstrate how well a student is achieving the curriculum
expectations and to improve student learning.

To ensure that assessment, evaluation and reporting practices are valid and reliable to
improve the learning of all students, educators will use assessment, evaluation and
reporting practices and procedures that support all students and:
  • are fair, transparent, and equitable for all students;
  • are carefully planned to relate to the curriculum expectations and learning goals, the
    Ontario Catholic School Graduate Expectations, and, as much as possible, to the
    interests, learning styles and preferences, needs and experiences of each student so
    that all students can become selfdirected, responsible, lifelong learners;
  • are communicated clearly to students and parents/guardians at the beginning of the
    school year/course and at other appropriate points throughout the school
    year/course;
  • are ongoing, varied in nature, and administered over a period of time to provide
    multiple opportunities for students to demonstrate the full range of their learning;
  • provide ongoing descriptive feedback that is clear, specific, meaningful, and timely to
    support improved learning and achievement;
  • develop students' self-assessment skills to enable them to assess their own learning,
    set specific goals, and plan next steps for their learning; and
  • support students in developing the qualities and characteristics defined by the Ontario
    Catholic School Graduate Expectations.

Principals, Vice-Principals, educators, Board staff and parents/guardians share a collective
responsibility and accountability for improving student achievement. All staff is responsible
to gather, record, and share assessment, evaluation and reporting information for each
student as required by Principals. This information is based on curricular expectations,
performance standards, instruction, and, assessment and evaluation practices informed by
the professional judgement of the educator to support improvement in learning, the

                                            16
ASSESSMENT, EVALUATION, AND
                     ACADEMIC INTEGRITY
achievement of Kindergarten to Grade 12 expectations, and Learning and Work Habits for
students in Grades 1 to 12.

The Niagara Catholic District School Board upholds the value of academic integrity as a
commitment to honesty, trust, and fairness for all members of its educational community.

CHEATING AND PLAGIARISM
Cheating is broadly understood to mean offences against the academic integrity of the
learning environment. This would include, but is not limited, to the following:
● Copying from another student or making information available to another student for
    the purpose of copying during a test/examination/quiz or for individual/group
    assignments;
● Failing to follow instructions of the presiding teacher during an examination;
● Submitting any written work (electronic or hard copy) in whole or in part which has
    been written by someone else;
● Using direct quotations or paraphrased material in any assignment without giving the
    proper acknowledgement.

Plagiarism is usually defined as presenting someone's words and ideas as one's own. It
can take many forms, including the following:
● Submitting an essay/assignment written by someone else e.g., buying an essay
    online, downloading an essay from a free website, having someone else complete
    one's assignment or copying or using work done by another student (including
    homework);
● Piecing together material from one or several sources and adding only linking
    sentences;
● Quoting or paraphrasing material without citing the source of the material, including
    books, magazines or print from all electronic sources (videos, podcasts, etc.);
● Not providing quotation marks for direct quotations – even if sources have been
    cited.
It is the responsibility of students to practice academic integrity in all aspects of their
school work so that the marks they receive are a true reflection of their own achievement.
Students must understand that assessments completed and assignments submitted for
evaluation must be their own work and that cheating and plagiarism will have
consequences.

All confirmed incidents of cheating and/or plagiarism must be reported to the
Principal/Vice-Principals, and parents/guardians by the classroom/subject teacher.

For students in grades 9 to 12, if a student is found to have intentionally cheated and/or
plagiarized on a mid-term examination, or final examination, or any other assignment that
is part of the thirty (30) per cent of the grade for final evaluation, the student will receive a
mark of "0" on the evaluation and an opportunity to rewrite will not be provided.

                                              17
ASSESSMENT, EVALUATION, AND
                    ACADEMIC INTEGRITY
COMMUNICATION AND MAPLEWOOD ONLINE PARENT PORTAL
Communication of student progress to students and parents/guardians is essential in
supporting academic success. The use of an online portal, through the student
information system Maplewood will provide access to parents of student academic
progress

Parent-Teacher-Student Conferences held after six weeks of classes in each semester.
Parents/guardians may also request mark information at any time throughout the school
year.

EDUCATION QUALITY AND ACCOUNTABILITY OFFICE (EQAO)

GRADE 9 ASSESSMENT OF MATHEMATICS
The Grade 9 assessment of mathematics evaluates the math skills that students are
expected to have learned by the end of Grade 9, according to the Ontario Curriculum.
Different versions of the assessment are administered in the academic and applied math
courses. The assessments will be administered near the end of each semester
according to administration dates set by EQAO.

ONTARIO SECONDARY SCHOOL LITERACY TEST (OSSLT)
The OSSLT evaluates the literacy skills students are expected to have learned across all
subjects up to the end of Grade 9, according to the Ontario Curriculum. All students
working toward an Ontario Secondary School Diploma (OSSD) must take the OSSLT.
The OSSLT is a minimum-competency test. Successful completion of the OSSLT is the
primary way to satisfy the literacy requirement for the OSSD. Students who are
unsuccessful on the OSSLT have not satisfied the literacy requirement for graduation.
Students may write the OSSLT more than once, however. Students who are
unsuccessful on the OSSLT at least once may be eligible to take the Ontario Secondary
School Literacy Course (OSSLC) in order to satisfy the literacy graduation requirement.

For students who are unsuccessful on the OSSLT, it is particularly important for teachers
and parents to discuss how to work together to close learning gaps before the end of high
school. The OSSLT will be administered to students on April 8, 2021.

EXAMINATIONS
Examinations shall be 1.5 hours to 2 hours in length. In some courses, a final
examination is not required and will be replaced by additional project(s), performance
tasks, or a practical examination. Formal examinations will not be rescheduled to
accommodate vacation or student work schedules. Cell phone use during examination
periods will result in an automatic zero and will be confiscated and kept in the main office
until a parent/guardian comes to retrieve the phone. A student who fails to appear at the
assigned time without a medical certificate, or other reasons deemed acceptable by the
Principal will be given a mark of zero.

                                            18
ASSESSMENT, EVALUATION, AND
                    ACADEMIC INTEGRITY

FAMILY-FRIENDLY HOMEWORK
The Niagara Catholic District School Board promotes a family-friendly approach to
homework that supports the work that students do at home to practice skills, consolidate
knowledge and skills, and/or prepare for the next class.

In keeping with this family-friendly homework approach, students will not be assigned
homework for completion during statutory/Board holidays and Professional Activity Days
as noted on the Board's school year calendar. Furthermore, students will not be expected
to submit or participate in an assessment for evaluation within three (3) school days
following a statutory/Board holiday or Professional Activity Day.

LATE AND MISSED ASSIGNMENTS
Students must understand that there will be consequences for incomplete assignments
and/or for submitting late assignments.

When effective preventative strategies have been implemented by the teacher to prevent
and/or address late and/or missed assignments, a teacher may, in consultation with the
student, parents/guardians and, Principals/Vice-Principals deduct marks for late and/or
missed assignments.

In Grades 9 to 10, late and/or missed assignments for evaluation will be noted on the
report card as part of the evaluation of the student's development of the learning skills
and work habits.

For Grades 9 and 10, mark deduction will be limited to two (2) per cent per day to a
maximum of ten (10) per cent total deduction according to the professional judgement of
the teacher.

For Grades 11 and 12, mark deduction will be limited to three (3) per cent per day to a
maximum of fifteen (15) per cent according to the professional judgement of the teacher.

The expectation is that students will use their non-class time to complete late and missed
assignments.

MID-TERM AND FINAL REPORT CARDS
Mid-Term and Final Report Cards will be issued or mailed to students during each
semester. Please refer to the Important Dates page for distribution information.

REPORTING
Teachers will communicate with parents/guardians for a variety of academic and/or
behavioural reasons. Parents/guardians are free to contact the teacher at any point
during the semester. Secondary Progress Reports will be issued to students after the
first three weeks of each semester to all Grade 9 students and also any Grade 10, 11 and
12 students who are at risk of failing a course.

                                            19
ASSESSMENT, EVALUATION, AND
                    ACADEMIC INTEGRITY

REPORTING STUDENT ACHIEVEMENT
For Grades 9 to 12, a final grade (percentage mark) will be recorded for every course.
The final grade will be determined as follows:

     ●     seventy (70) per cent of the grade will be based on evaluation conducted
           throughout the course. This portion of the grade should reflect the student's
           most consistent level of achievement throughout the course, although special
           consideration should be given to more recent evidence of achievement;

     ●     thirty (30) per cent of the grade will be based on a final evaluation
           administered at or toward the end of the course. The final evaluation allows
           the student an opportunity to demonstrate comprehensive achievement of the
           overall expectations for the course. This evaluation will be based on evidence
           from one or a combination of the following: an examination, a performance, an
           essay, and/or another method of evaluation suitable to the course content as
           determined by the teacher following the guidelines for the subject area.

Teachers will assign a percentage mark on report cards to indicate achievement in the
professional judgement of the teacher.
For mid-term report cards a mark below thirty (30) per cent will not be recorded.
For final report cards the actual final mark earned by the student will be recorded. A mark
between forty-six (46) and forty-nine (49) per cent will not be issued.

                                           20