O RIER - Wisconsin Department of Veterans Affairs
If your browser does not support JavaScript, please read the page content below:
O RIER - Wisconsin Department of Veterans Affairs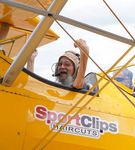 O RIER C The JULY 2019 Ron Cider from Stordock Hall was one of the lucky veterans in Waupaca County who was honored to fly the skies in this plane. The Waupaca Caregiver Coalition hosted their 3rd annual Dream Flight event in Waupaca. Dream Flight is through Ageless Aviation and they give Veterans an opportunity to fly in a WWII era Stearman Bi-plane.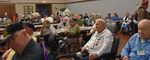 Secretary Kolar Wisconsin Department of Veterans Affiars Wisconsin Department of Veterans Affairs Secretary Mary M. Kolar Wisconsin Veterans Home at King Interim Commandant Tammy Servatius Adjutant Jill Geoffroy Ainsworth Hall Executive Director Douglas Wamack MacArthur Hall Executive Director Natalie Rolling-Edlebeck Olson Hall Executive Director Sandra Schoen Stordock Hall Executive Director Gregory Reichenbach Marden Administrator Shelley Jandt Admission Director Hillary Larson WISCONSIN VETERANS HOME AT KING 2 Home News As I surpass my sixth month as the Secretary-designee of the Wisconsin Department of Veterans Affairs, I wanted to provide an update on some things that I have learned and what must be done to ensure our future ability to achieve our mission.
I greatly value the employees who serve our veterans across our state. We have so much to be proud of at all of our facilities, especially at our three Veterans Homes. The dedication that our WDVA staff shows in providing the best possible service to veterans and their families is our best asset. When I first was appointed WDVA Secretary, I asked all WDVA staff to ask themselves before taking any action, "How will this best serve Wisconsin veterans and their families?"I hold myself to the same standard. I am pleased to say that we have started developing a strategic plan that reflects our offerings to our veterans and their families.
The goal of this planning is to manage our current operations while also planning for future requirements at our Veterans Homes.
The nursing care industry across the nation is experiencing a shift in how it operates, and we are no exception. We at the WDVA are closely monitoring changes and determining how we can leverage emerging needs and technology to better serve our veterans and their spouses for years to come. Over the next few months, we will be evaluating each building at our three Veterans Homes so that we can determine how we can continue providing top-quality care in a more efficient manner. To maintain top quality care, we have to also be financially stable. Our process includes looking at ways we can maximize the opportunities that our three beautiful campuses provide to our veterans and their families.
Serving asWDVA Secretary-designee, I have been inspired and encouraged by all of the important work our staff does to honor our Wisconsin veterans and their families. I look forward to working together as we implement changes that will ensure our future ability to achieve our mission.
Hours: Monday - Friday 7:30am - 3pm Saturday and Sunday 8am - 2pm Upcoming Major Events Senior Health Fair Tues., July 23 VFW & VFWA King Day Sat., August 17 AMVETS & AMVETS Auxiliary King Weekend September 6-8 Run/Wau-King Together For Dementia Awareness Sat., October 5 For more events, please visit www.WisVets.com WISCONSIN VETERANS HOME AT KING Commandant's Column WISCONSIN VETERANS HOME AT KING Home News Elvis John entertained members in the park for an evening concert.Thistributeartistissecondtonone,hisperformanceistrulyamazing.
The personal care given to each member is wonderful. He took requests and answered questions. Well over 100 members, staff and volunteers enjoyed a great night in the park with"The King of Rock'n Roll." 3

WISCONSIN VETERANS HOME AT KING 4 Home News Getting Hello, my name is Joyce Chapman. I have been volunteering here at King for about three years with my therapy dog, Daisy. She is a white Malte-poo and the members just adore her. I am from the Waupaca area and live about 6 miles from King. I have been married to my husband Rod for 46 years now and have two beautiful children, Brooke and Jeremy, both now living in Milwaukee. I have several different hobbies besides volunteering here at King, including knitting, crocheting, playing games and card games. Prior to retirement I worked with learning disabled middle schoolers for 11 years and at the Waupaca County Courthouse for 11 years.
I retired due to Leukemia and I have now made a full recovery. Retiring early, I had extra time on my hands, so I decided to volunteer not only here at King, but at Spencer Lake Christian Center, Foundations for Living, and Saxeville Community Church. I really enjoy my time here at King. I've volunteered over 200 hours along with my dog Daisy. Not only do I visit with the members, but I love to sing to them as well. The members enjoy listening while petting Daisy and I feel it gives us all some peace inside. to know our Team Joyce Chapman and Daisy Meet Dr. Tina Lamb of the Elks Lodge No. 693 in Wisconsin Rapids donated double rockers for their Petals of Honor Garden in the park and 3 other rockers to put along the lakefront.
They also donated over 10 boxes of miscellaneous new clothes for the KX.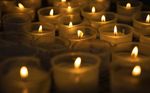 Non-Monetary On behalf of the members, we sincerely Thank Everyonefor their generous donations. WISCONSIN VETERANS HOME AT KING Donations 5 continuedonpage6 Monetary Marliese Lasanske Almond,WI Ken O'Malley King,WI Glen Collins King,WI Disabled AmericanVeterans De Pere,WI Dale Hlavin Westlake, OH InMemoryofBillyDalby Bradford &Virginia Helmus Piedmont, SC InMemoryofBillyDalby Clay & PollyWeber Wausau,WI InMemoryofVincentFlynn Carl Zechel Rubicon,WI InMemoryofWilliamKalrath Mike & SueWillett Verona,WI InMemoryofWilliamKalrath Mark & Jean Seeley Madison,WI InMemoryofWilliamKalrath ThedaCare Appleton,WI Carol Snook Waukesha,WI InMemoryofVincentFlynn Richard & Sharon Doudt Dunlap,TN InMemoryofRuss&BettyDoudt American Legion Auxiliary Post 456 Caroline,WI Disabled AmericanVeterans Auxiliary Waupaca,WI A.J.
Holly & Sons Waupaca,WI InMemoryofVincentFlynn Thomas Forslin King,WI Russ & Sue Bouck Amherst Junction,WI InMemoryofHarveyEarnest Richard &Terri Riemer Potter,WI Warren & Donna Sylte Ridgeland,WI InMemoryofGordonCopas Disabled AmericanVeterans De Pere,WI American Legion Auxiliary Little Chute,WI Masonic Service Association Oshkosh,WI Disabled AmericanVeterans Auxiliary Plover,WI Goodwill Industries Menasha,WI InMemoryofRichardPudroski Marine Corps League Detachment 1061 Delavan,WI John & Molly Peterson Wausau,WI InMemoryofV.K.Flynn Joan Kalrath King,WI AMVETS Post 1887 New London,WI Jerome D.
Jennings King,WI Richard Golomsk King,WI Arthur Gaezely Estate Wisconsin Rapids,WI InmemoryofArthurGaezley VFW 3153 Chilton,WI Jodi Olson Berlin,WI InmemoryofGeorgeByrne Support theTroops Hartford,WI American Legion Aux. Unit 523 Oconto,WI VFWA 2653 Antigo,WI B. Brooks Milladore,WI Barbara Hoffman Minnetonka, MN InmemoryofGerhardtP. Hoffman Betty Heckman Nekoosa,WI Chrome Angelz RC,The Sapphires from Oshkosh donated $300 towards motorized cart.
WISCONSIN VETERANS HOME AT KING Donations 6 continuedfrompage5 Donation Girl ScoutTroop 6017 Wisconsin Rapids,WI Brayden Grimm Weyauwega,WI RSVP of Portage Co. Plover / Stevens Point, WI AMVETS Aux. 7 Oshkosh,WI InmemoryofJimCasper AMVETS Aux. 7 Oshkosh,WI InmemoryofCharGriffin Cathy & JimTratz Oshkosh,WI InmemoryofJoAnnLeinweber SilverMist Garden Center Waupaca,WI Charlotte Onsgard Almond,WI Clarence Kolodzik Oshkosh,WI Connie Calamari Oxford,WI InmemoryofPaulS.Calamari Dallas Enz Mauston,WI InmemoryofGeraldEnz Dan & Laury Krause Oshkosh,WI InmemoryofCol.JamesA. SchumacherFamily Dan McFaul Hortonville,WI Dan Naylor Waupaca,WI InmemoryofCorrineRadloff DavidWojciechowski Omro,WI InmemoryofKathleen Wojciechowski Dawn Hoeye Marshfield,WI Dean Johnson Waupaca,WI InmemoryofDonaldJohnsonSr.
VFW Denmark Denmark,WI Don & Lea Garvey Waupaca,WI InmemoryofGeraldineFalk ELKS Lodge 693 Wisconsin Rapids,WI Elaine Stelzner Oshkosh,WI InmemoryofRonStelzner Eric Hayes Oshkosh,WI InmemoryofJamesSalaman Estate ofWinford Kasper Brillion,WI InmemoryofVeraKasper F.William Harvat Waupaca,WI Friends of the Library in Fremont Fremont,WI Gerald Kost Waupaca,WI Girl ScoutTroop 2587 New London,WI Gwen Gygi Wisconsin Rapids,WI HelenWalker Waupaca,WI Janice Parrett Wisconsin Rapids,WI JeanneTreu Wisconsin Rapids,WI InmemoryofDennisTreu Jeff Hamel Jim & Diane Larson Waupaca,WI AMVETS Post 51 Sturgeon Bay,WI Judy Gilliam Green Lake,WI Judy Grosskopf Redgranite,WI InmemoryofGregGrosskopf Julie Patzke Waupaca,WI Justin HermanTaylor Funeral Home Wisconsin Rapids,WI SunsetVillage Sylvania, OH Kathy Lenzen Montello,WI InmemoryofFredLenzen Ken Jungwirth Winneconne,WI Kimberly Legion Post 60 & Aux.
Combined Locks Aux. Kimberly,WI InmemoryofHerbertPaul Kimberly-Clark Neenah,WI Generations Shawano,WI Len's Rod and Reel Rescue Nekoosa,WI Linda Hively Men. Falls,WI Lola Bradley Oshkosh,WI InmemoryofJimBradley Marge Grunewald Nekoosa,WI MarianTreichel Coloma,WI Resource One Intl. from Little Chute donated shoes, shirts, sun hats and clothing.
continuedonpage10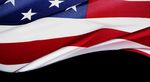 VETERANS SERVICE ORGANIZATION MEETING TIMES AMERICAN LEGION POST 161 Meets second Tuesday of the month at 7:00 p.m. POST meets in the Marden Memorial Center meeting room. AUXILIARY meets in the Marden Memorial Center Multi-Purpose room. AMVETS POST 1887 Meets last Monday of the month at 6:00 p.m. in the Marden Memorial Center Multi-Purpose room. DISABLED AMERICAN VETERANS CHAPTER #53 Meets fourthThursday of the month at 7:00 p.m. at the New London Community Center - 600Washington Street. Call (715) 213-7916 with any questions. No meeting in November and December.
MARINE CORPS LEAGUE Meets second Thursday of the month at 1:30 p.m. in the Marden Memorial Center Meeting Room. WI BASE OF SUBMARINE VETERANS Meets the last Saturday of every month in the Marden Memorial Center meeting room at 10:00 a.m. Please call (715) 630-0279 with any questions.
In Memory of "Ourcountryisinmourning,aVeterandiedtoday." WISCONSIN VETERANS HOME AT KING In Memory of/VSO Meeting Times 7 Frances M. Knack James F. Ellison Beverly H. Strong Carolyn M. Halverson Gerald R. Kamke Daniel J. Walsh Billy T. Dalby Edward T. Schubring Gary D. Johnson William G. Kalrath Albert M. Zdanovec Ramon J. Skodinski John C. Eck John L. Sebeny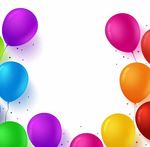 WISCONSIN VETERANS HOME AT KING Welcome 8 Larry N. Parizek, a Vietnam War Air Force Veteran joined us on June 6, 2019 from Eau Claire. He is living at SH. Alan B. Altenbach, a Korean War Army Veteran joined us on June 6, 2019 from Reedsburg.
He is living at MH. Gloriette J. Rutz, a Korean War Army Veteran's spouse joined us on June 10, 2019 from Rosholt. She is living at AH. David A. Studinski, a Korean War Army Veteran joined us on June 10, 2019 from Wisconsin Rapids. He is living at MH. James A. Teal, a Vietnam War Army Veteran joined us on June 11, 2019 from Deerbrook. He is living at SH. Robert A. Schuessler, a Korean War Air Force Veteran joined us on June 14, 2019 from Strum. He is living at AH. Robert L. Koepcke, a WWII Army Veteran joined us on June 14, 2019 from West Salem. He is living at OH. William G. Keene, a Vietnam War Army Veteran joined us on June 19, 2019 from Stevens Point.
He is living at MH.
Michael J. Doud, a Vietnam War Army Veteran joined us on June 20, 2019 from Woodruff. He is living at AH. James N. Nakama, a Korean War Air Force Veteran joined us on June 24, 2019 from Fond du Lac. He is living at OH. Bernard E. Ver Haagh, a Berlin Crisis Army Veteran joined us on June 25, 2019 from Appleton. He is living at AH. Michael G. Kuffel, a Vietnam War Marine Corps Veteran joined us on June 27, 2019 from Wabeno. He is living at AH. Kenneth J. Bradney, a Peacetime Era Army Veteran joined us on June 27, 2019 from Green Bay. He is living at SH. We would like to welcome the following new members to the Wisconsin Veterans Home at King: Due to the Federal HIPAA Privacy Act only those members who have releases on file are listed.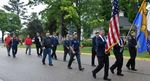 9 WISCONSIN VETERANS HOME AT KING Home News OnThursday, May 9, 2019, I left for a Pilgrimage to Rome and Fatima via Chicago. I felt excited and hastened to the check point at O'Hare airport. I handed the security officer my passport. She took the passport, looked at the passport, and then she looked at me in a puzzled way. She said, "You do not have a visa to go to Rome." I panicked, and perspired as though I was running a marathon. The first thought that came to my mind was "Oh my God!" I felt embarrassed and didn't know what to do. The coordinator of the group tried to explain to security but it was too late.
My heart was pumping hard. It was as if I had known I was going to take care of the situation before. Am I not going to Italy? I would have to return to Wisconsin.
I did not know Chicago and found it challenging. I used the little money I had to pay for a motel room, transportation and food. That night was the longest one in the history of my life. I asked, "Why is this happening to me?"There is an African saying"Where God is cooking there is not smoke." This means that God is in charge of every situation in my life, even though I can't tell the outcome. The next morning, I anxiously took a taxi to the Italian embassy with the hope of getting a visa. I was disappointed again. In desperation, I took a taxi back to the motel, thinking I would book a flight back home.
My friend offered to help me get a ticket for a flight to Wisconsin. After a while she contacted me to say all the tickets were sold out. I felt petrified. What was I to do? But ten minutes later my friend phoned again and told me she got me a ticket for me to go to Wisconsin. I felt happy, relieved and more relaxed. The Scripture that came to my mind was Mark 4: 39, "He woke up and rebuked the wind, and said to the sea,"Peace! Be still!" Then the wind ceased, and there was a dead calm. "I believe that Jesus was with me in my great disappointment and spoke peace to my soul. As a result I felt hopeful and safely returned home to Wisconsin.
A Great Disappointment Occurred On My Way To A Pilgrimage To Rome And Fatima Sister Martha Mafurutu Catholic Chaplain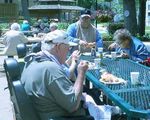 WISCONSIN VETERANS HOME AT KING Home News 10 MOPHA Dept. ofWisconsin Menasha,WI Nokomis Chapter - NSDAR Conover,WI Old Abe Camp - SUV Pine River,WI Oshkosh ELKS Club Oshkosh,WI Fox Graphics Oshkosh,WI Penny Coffey Waupaca,WI InmemoryofJohnBoehm Phyllis McCardell Waupaca,WI Ramona Simons Stevens Point,WI InmemoryofCharlesSimons Ray Lippert /TimThiers Manitowoc,WI ResourceOne Intl. Little Chute,WI Richard Smith King,WI Wood County Association for Home and Community Education Rudolph,WI RogerThompson Tomahawk,WI Ronald Siegel Wisconsin Rapids,WI Rosanne Hanson Wisconsin Rapids,WI InmemoryofJamesG.McQuade Patriot Guard Neenah,WI InmemoryofRonaldLeurquin Shiocton American Legion & Auxiliary Shiocton,WI Shiocton American Legion Auxiliary Unit 512 New London,WI St.
John's Episcopal Church Wisconsin Rapids,WI St. Mary's Bear Creek,WI Nelsonville Evangelical Lutheran Church Amherst Junction,WI Sue Ebben Black Creek,WI VFWA 343 Hancock,WI Tim Mutterer Mount Pleasant,WI VFW Auxiliary 6007 Plainfield,WI VFW Post 10262 Plover,WI W.A. Hauck Oshkosh,WI Winford Kasper Brillion,WI WisconsinWomen's Relief Corps Richland Center,WI Please call ahead at 715.256.5020 with large or unique donations. If we find something within your donation we cannot use, we pass it on so it helps as many people as possible. continuedfrompage6 Donation FoxValley Hog Chapter from Appleton donated $1974.56 to all camp general fund.
Gone Fishing. DonSchaefer fromMacArthurHall landed this nice 16 ½ inch small mouth bass off the Marden dock. he landed another smalley just 2 minutes later. GirlScoutTroop2587donatedapproximately 20casesofGirlScoutCookiestotheveteransandthankedtheVeterans for their service!
WISCONSIN VETERANS HOME AT KING Chaplain's Column 11 Joan Grawvunder WVH-King Member Well, here it is July already. My, how time flies when I'm having fun! I think that's more of a joke that isn't real funny. Bob and I were married on the Fourth of July in Waukesha, which is my hometown even though I have lived away from there longer than I had lived in Waukesha.
Our marriage was just a small family get-together with our fathers getting smashed in the afternoon before the ceremony. Then they sat in church giggling and trying to see if they could create more excitement. Thanks to our Moms who kept our Dads under control so they had to behave.That was a big relief.
Since our wedding was the first one in either of our families the day was full of excitement, confusion, and boredom. I'm not saying that because we were bored with the wedding. It was because Bob and I peeled and cooked potatoes for hours to make salad. When we finally finished peeling those little potatoes Mom could make her yummy salad. Mother made potato salad and hot dogs for our wedding supper. And she made a beautiful wedding cake which she decorated herself. It was beautiful! I never understood why anyone would spend a fortune for a gown that a girl wears one time and neverwearsitagain.IworethelovelysuitthatIwore to my National Honor Society Induction Ceremony.
The suit was very nice looking, it fit nicely and it was practical, AND washable!!!
Bob and I rode to church in his 1951 Oldsmobile. When we arrived at church Bob was so thoughtful. He parked right in front of church. Hurriedly got out of his side, raced around to my side, helped me out of the car and took my arm to escort me up the church steps. He was so kind and loving! What a guy! However, after we were officially married my loving husband forgot about his patience, concern, etc. As we stood visiting with the pastor and our families, my new husband grabbed my hand and headed for the door. When we got to the door he let go of my hand heading outside, sprinted down the steps and slid into the driver's seat.
He waited rather impatiently until I got back in the car by myself. No courtesy. No manners. Nothing!
What happened to my knight in shining armor? Where did he go? Who is this guy? Our families tormented him for years. Nobody ever got over it. It was a family joke. Years passed and we spent our time together traveling all over much of Wisconsin. We lived up north in Hayward, down to Juda, east to Milwaukee, Memories & Things continued on page 23
Activity Cost Sponsored by Marden Fish Fry Tripall camp-Harbor $ 300 AMVETS Monthly Bday Entertainment (all bldgs) $ 300 May Luchsinger Food for Monthly Bdays Parties (all bldgs) $ 400 May Luchsinger Evening Band (7/16/19) -"Copperbox Duo" $ 300 May Luchsinger Ice Cream Social & Band -"Joe & Janice" $ 225 May Luchsinger 4th Of July EventPark $ 500 American Legion Legends Monthly Support $ 500 ALA Memory Café Supplies $ 600 Masons OH Young Men's (BAK) Grp $ 450 VFW Legends Monthly Support $ 500 ALA Marden Trip: Supper-Chain Bar $ 500 DAV Dept (High Ground special event) Picnics (all bldgs) $ 1200 MH (DAVA), SH(DAVA), AH (AL), OH (VFW) TVs and Mounts Lobbies (AH & SH) $ 1530 MOPH Thank you for your support and for making a difference in the lives of King veterans and their families.
July activities sponsored by the King Recreation Committee, Inc. WISCONSIN VETERANS HOME AT KING Home News 12 TO SERVE VETE CREATION COMMIT GIFT SHOP HOURS: Monday - Sunday 9am to 11am 1pm to 3pm Gloriette Rutz (right) had the biggest smile on her face because the entertainer kept signing to her.
WISCONSIN VETERANS HOME AT KING AL & ALA King Day 13 We had a great time and turnout at the 64th annual Wisconsin AmericanLegion/AmericanLegionAuxiliaryDepartment ofWisconsin Pilgrimageto King at our Veterans Home at King that was held last month on Father's Day.
Within the last year, the American Legion and Auxiliary donated 7,170 hours and about $35,000 directly to King! Thanks to all who came out to the event and volunteered their time to make it another outstanding success!
WISCONSIN VETERANS HOME AT KING AL & ALA King Day 14
WISCONSIN VETERANS HOME AT KING DAV & DAVA King Day 15 We had a great time welcoming the Disabled American Veterans Department of Wisconsin and its Auxiliary to our Wisconsin Veterans Home at King for the 71st Annual King Day on June 30th! Members enjoyed playing games, listening to music and winning prizes. Pat Keller provided some great entertainment with his singing, and the Neenah Community Band did a great job during the afternoon. This past year, 17 DAV and Auxiliary volunteers combined to put in more than 2,200 hours at King.
The organization has also supported almost $10,000 in events and programs at King throughout the past year! Thank you for all that you do for our nation's heroes!
WISCONSIN VETERANS HOME AT KING DAV & DAVA King Day 16 Robert Reigel of Stordock Hall received the French Legion of Honour Medal. On June 30th, a 100 year old World War II veteran was honored with France's highest military merit. Robert Reigel, was presented the French Legion of Honour Medal. Secretary-designee Mary Kolar was honored to be at the event along with Guillaume Lacroix, the Consul General of France for the Midwest.
WISCONSIN VETERANS HOME AT KING Religious Services 17 Protestant Services TUESDAYS 10:15AM AINSWORTH HALL CHAPEL SUNDAY 8:30 AM OLSON HALL CHAPEL 9:30 AM MACARTHUR HALL CHAPEL 10:30 AM STORDOCK HALL CHAPEL Chaplain Rich Engle | ext.
2531 | Office Stordock Hall, room 414 Chaplain David Guerrero | ext. 3302 | Office MacArthur Hall, room 127 Chaplain John Roe | ext. 5043 | Office Stordock Hall, room 415 Lutheran Services SUNDAY 8:00 AM MACARTHUR HALL CHAPEL 9:00 AM STORDOCK HALL CHAPEL 10:15 AM AINSWORTH HALL CHAPEL TUESDAY 10:15 AM OLSON HALL CHAPEL Chaplain Wayne Schwanke | ext. 2465 | Office Stordock Hall, room 414 Religious Services at the Wisconsin Veterans Home Bible Studies THURSDAY 10:15AM AINSWORTH HALL 3rd FLOOR SOLARIUM FRIDAY 10:00AM MACARTHUR HALL DINING ROOM Catholic Services SUNDAY 8:00AM STORDOCK HALL CHAPEL 9:00 AM AINSWORTH HALL CHAPEL 10:00 AM OLSON HALL CHAPEL 11:00 AM MACARTHUR HALL Sr.
Martha Mafurutu | ext. 2381 | Office Olson Hall, room 136 ***AINSWORTH HALL 1 & 2 SERVICE - MONDAY MORNINGS AT 9:30 AM & 10:30 AM***
WISCONSIN VETERANS HOME AT KING Home News Afghanistan 1 Berlin 4 Berlin Crisis 2 Korea 94 Lebanon 3 Operation Desert Shield/Desert Storm 4 Operation Enduring Freedom 2 Peacetime 94 Vietnam 240 WWII 62 Riddle Air Force 81 Army 300 Army Air Corps 2 Coast Guard 5 Marine Corps 59 Navy 88 Women Veterans 12 Male Census 453 Female Census 95 VITAL STATISTICS What is black when you buy it, red when you use it, and gray when you throw it away? Riddle from last month: What can point in every direction but can't reach the destination by itself. Answer to last month's riddle: Your finger. 18 Wednesday is Ladies Afternoon at Alley 5 Bar! 6pm - 8pm FREE drinks for the ladies, door prizes and games for cash prizes.
Come on down and join the fun! Would you like to join King's Men of King Marine Corps League Detachment 1387?
Meet every second Thursday of each month in the meeting room of the Marden Center at 13:30 hrs
Exist for the good of Marines and their families
Host educational speakers
Celebrate the Marine Crops League birthday every November
They honor our fallen comrades
They use the Rose Fund program to solicit funds for the league to support our members
Support the Marine Corps Toys for Tots program
They work for the good of our group at Kings Open house in May every year
They visit Veterans at King Call Kathy at 715.498.5019 if you have any questions.
WISCONSIN VETERANS HOME AT KING Movies Playing in the Theater 19 MOVIES PLAYING MARDEN MEMORIAL CENTER THEATER Thursday, August 1 Shane Rated PG 1 Hr. 58 Min. Friday, August 2 Season of the Witch Rated PG-13 1 Hr. 35 Min. Monday, August 5 The Heat Rated R 1 Hr. 57 Min. Tuesday, August 6 Captain Phillips Rated PG-13 2 Hr. 14 Min. Wednesday, August 7 Pathfinder Not Rated 1 Hr. 47 Min. Thursday, August 8 The Dawn Rider Not Rated 55 Min. Friday, August 9 The Hitcher Rated R 1 Hr. 24 Min. Monday, August 12 The Hunger Games Rated PG-13 2 Hr. 22 Min. Tuesday, August 13 All Quiet On The Western Front Not Rated 2 Hr.
11 Min. Wednesday, August 14 Kingpin Rated R 1 Hr. 57 Min. Thursday, August 15 Precious Cargo Rated R 1 Hr. 30 Min. Friday, August 16 Super Mario Brothers Rated PG 1 Hr. 44 Min. Monday, August 19 Practical Magic Rated PG-13 2 Hr. 37 Min. Tuesday, August 20 Play It To The Bone Rated R 2 Hr. 5 Min. Wednesday, August 21 The Meteor Man Rated PG 1 Hr. 40 Min. Thursday, August 22 The Prophecy 3: the Ascent Rated R 1 Hr. 24 Min. Friday, August 23 Fargo Rated R 1 Hr. 38 Min. Monday, August 26 Tin Cup Rated R 2 Hr. 15 Min. Tuesday, August 27 The Birdcage Rated R 1 Hr. 59 Min. Wednesday, August 28 Last Holiday Rated PG-13 1 Hr.
51 Min Thursday, August 29 Bravo Two Zero Rated R 2 Hr. 01 Min. Friday, August 30 The Beast Rated R 1 Hr. 50 Min. Movies scheduled for AUGUST are:
WISCONSIN VETERANS HOME AT KING Ainsworth Hall 20 Picnic and Sunshine. It's that time of the year to have great food outside and enjoy the sunshine. Thank you DAV for sponsoring this event. King in King. Ainsworth Hall has King Jimmy to enhance the activities this year. Sewing Group. Ainsworth Hall sewing group made quilts for foster children.
ScenicTour. MembersfromMacArthurHallwereableto enjoy the nice weather we've had so far by taking a scenic ride on the outdoor tram. We sure love campfire. Members enjoy the weather with a campfire and music by Brayden Grimm.
WISCONSIN VETERANS HOME AT KING MacArthur Hall 21 New Zoo. Members had a wonderful time seeing animals at the New Zoo in Green Bay.
August Birthdays Kenneth E Rettshlag Douglas C Jacoby Donald A Leaser John A Szopinski Ronald J Mielke Janet A Janusz Ralph G Kjornes David L Bednarchuk James R Fargen Ronald A Fulton Robert LTreglowne Mary L Sauter Jacqueline A King Paul H Marheine OH SH SH OH SH AH MH OH SH OH SH SH OH AH JosephW Osterling Larry J Clark LaVerne B Ball Ronald J Cider Steven LVan Hulle Gregory S Schrandt Robert J Langer KennethW Olds Michael M Schneider Wayne S Dieck Gary GTaylor AH OH OH SH SH SH SH AH MH SH OH Lois M Rose Delores M PlewaOsterling Donald H Schwoch Ervin F Stuckart Bernard EVer Haagh John E Kovacic Patricia M Ralph Eugene B Petersdorff Roger H Schwartz RogerW LaMay Ronald A Rugg Eugene P Koerner Lisa Liepert SH AH MH AH AH MH AH AH OH SH SH AH MH 7 8 9 11 12 13 15 16 17 18 20 25 27 29 30 31 WISCONSIN VETERANS HOME AT KING Birthdays 22 13 14 15 July Birthdays Richard E Brege Robert L Bascue Gloriette J Rutz Gerald H Polster Michael E Starrine Mark L Garrison Thomas J Smith Edwin P Gabor Alan B Altenbach Nicholas J Echeverria Beverly A Gerner Gregory L Campbell Beverly A Bloedorn Joyce A Kielman RichardW Hilliard Delore J Deau Alvin HTesch Joanne E Evanicki OH MH AH MH OH SH OH AH MH AH OH AH OH AH MH OH SH SH Joseph BTibbitts Richard M Schamens Harold A Hoelzer James P Bautch Harold G Millard Cora M Schwersinske Norman C Frauenfelder Kenneth A Schoenheide Betty A Martin Jon BWallace Joseph R Koller OH SH MH AH AH AH AH OH AH OH OH Stephen I Chantelois Geneva Brown David R Koenig LeonW McLean Gregory A Senski Roy C Gray James A Lunde Paul KWitzke Barbara L Hoerman Kermit H Peterson Richard R Smits Thomas E Muller Fred L Johns Odus K Eubanks James ATeal Charles R Davis AH AH SH AH OH SH OH AH OH SH OH SH SH AH SH AH 16 17 19 20 21 22 24 27 29 30
WISCONSIN VETERANS HOME AT KING Home News 23 and west to Stone Lake and lots of places in between. Over the years the Lord blessed us with four children and blessed us with five adopted children. And we have one son waiting for us when we get to Heaven. One thing our family liked to do together was go up to Iron Belt.We would go fishing and play in the lake. Since we were up there my husband liked to go to the night club. The owner of the motel we stayed at played babysitter for us so we could go. The gal that was behind the bar greeted us loudly and asked what had brought us there. My husband told her we were celebrating our anniversary.
She asked what year we were celebrating and we told her what year it was. The woman looked at me laughed and told Robert that, "The old gray mare ain't what she used to be." Everybody laughed at that and I asked what she was going to sing for my husband. She looked at me and giggled and said, "Silver Threads Among the Gold." I thought that mine wasn't quite as nice as his.
Well years passed and we all got older. Robert became disabled, and wasn't able to work anymore so he stayed home with the younger kids. Meanwhile, I worked selling World Book Encyclopedias. The Lord blessed us with a decent living. So I continued to work. Sadly, one Saturday morning I was teaching a class in a church in New London. The Lord told me I needed to go home to be with the girls.When I got home the children told me there was something wrong with Daddy. When I checked on Robert, sadly we discovered he was already gone. We had been married a few months short of 38 years. One funny thing happened in the midst of all the tears and confusion.
My youngest daughter tells me,"Momma, we have to be careful now, don't let the dogs in."Then she said, "You know how daddy always had to drink that stuff so he could go to the bathroom? Well Daddy poured a glass of it and set it on the floor and it got knocked over and the dogs licked it up. So don't let the dogs in or we could have more of a mess."So we never did let the dogs in till this was all over.
Life was in turmoil for a while. But with God's help we survived. We dragged around for a bit but we made it. The children have grown and scattered all over the U.S. and mainly Wisconsin. Now I live here at King enjoying all the kind staff, nice residents, and good doctors. Thoughts and Things continued from page 11
The Library has added several books to its permanent collection. The following are some of those books. WISCONSIN VETERANS HOME AT KING Library News 24 Ring of Fire by Brad Taylor Fifteen years ago, in order to win a contract in theKingdom,adesperatedefensecontractoruseda shell company to provide a bribe to a wealthy Saudi businessman.
Now a powerful player in the defense industry, he panics when the Panama Papers burst onto the public scene. Providing insight into the illicit deeds of offshore financing, they could prove his undoing.
To prevent the exposure of his illegal activities, he sets in motion a plan to interdict the next leak, but he is not the only one worried about spilled secrets. The data theft has left the Taskforce potentially vulnerable, leaving a trail that could compromise the unit. Back in the good graces of the new president, Pike Logan and Jennifer Cahill are ordered to interdict the next leak as well, in order to control the damage. Unbeknownst to either group, the Saudi has been using the shell company to fund terrorists all over the world, and he has a spectacular attack planned, coinciding with the fifteenth anniversary of 9/11.
The information Pike and Jennifer uncover will put them on the trail of the imminent threat, but it's one that they might be unable to stop. Night Road by Kristin Hannah Jude Farraday is a happily married, stay-athome mom who puts everyone's needs above her own. Her twins, Mia and Zach, are bright and happy teenagers. When Lexi Baill enters their lives, no one is more supportive than Jude. A former foster child with a dark past, Lexi quickly becomes Mia's best friend.Then Zach falls in love with Lexi and the three become inseparable. But senior year of high school brings unexpected dangers and one night, Jude's worst fears are confirmed: there is an accident.
In an instant, her idyllic life is shattered and her closeknit community is torn apart. People—and Jude— demand justice, and when the finger of blame is pointed, it lands solely on eighteen-year-old Lexi Baill. In a heartbeat, their love for each other will be shattered, the family broken. Lexi gives up everything that matters to her—the boy she loves, her place in the family, the best friend she ever had—while Jude loses even more. WhenLexireturns,olderandwiser,shedemands a reckoning. Long buried feelings will rise again, and Jude will finally have to face the woman she has become. She must decide whether to remain broken or try to forgive both Lexi...and herself.
Consent to Kill by Vince Flynn For years, Mitch Rapp's bold actions have saved the lives of countless Americans. He has killed with impunity, tortured to avert disaster, and shown he will do whatever it takes to prevent terrorists from fulfilling their bloody wishes. His battles for peace and freedom have made him a hero to many, and an enemy to countless more. In the tangled, duplicitous world of espionage, there are those, even among America's allies, who want to see Mitch Rapp eliminated. They have decided the time has come. Now, the powerful father of a dead terrorist demands vengeance in its simplest form -- an eye for an eye, and Rapp instantly becomes the target of an international conspiracy.
This time, he must use all of his vigilance and determination to save himself before he can turn his fury on those who have dared to betray him
WISCONSIN VETERANS HOME AT KING Olson Hall 25 Singing and Bonfire. Olson Hall had its first bonfireoftheyear. Theysangsongsandhadgoodtreats,becauseyou can't have a bonfire without some s'mores. Parachute Game. No, members weren't jumping out of a plane, but they sure had fun getting some exercise with a parachute. Tiki Time. Olson Hall had its first Tiki Bar and you can see that everyone dressed very festive for it. Cheese and Non-alcoholic Wine. The WINGS group sponsored a cheese tasting paired with nonalcoholic wine.
26 WISCONSIN VETERANS HOME AT KING Stordock Hall Stordock Hall Members Are Loving Summer Time.
Members in Stordock Hall enjoyed getting out in the fresh the air this month by attending Tiki Wednesdays on the patio, painting coneflowers in the MPR, bonfires in the park, planting veggies in the garden, flying in the sky for Dream Flight, and meeting Elvis in the park.
Subscription Information Submissions for The Courier are due the 1st of the month "The Courier"can be mailed directly to your home for an annual rate of only $5.00. Subscribers are notified when the renewal is due. A subscription to"The Courier" can also be a great gift for a friend or relative. To Subscribe, please complete the form below. WISCONSIN VETERANS HOME AT KING Subscription Information State of Wisconsin Anthony S. Evers Governor Wisconsin Department of Veterans Affairs Mary M. Kolar Courier Staff Mary Grace Biesek Marketing Specialist Wisconsin Department of Veterans Affairs @WisVets Wisconsin Department of Veterans Affairs The Wisconsin Veterans Home at King is a long term and rehabilitative care facility serving veterans and their eligible dependents.
We offer excellent medical and nursing care to enhance quality of life. Our highly trained and dedicated staff strive to meet the unique needs of veterans by providing compassionate care built on the foundation of integrity, honor and respect.We also welcome qualified non-Wisconsin residents. Discover everything King can offer you. Call us at 715.256.5027 for a tour.
To ensure that you will not miss any issues of "The Courier"and to help us hold down our mailing costs, please notify us promptly of any changes in your address. New or renewing subscribers should include a check payable to"Wisconsin Veterans Home at King"in the amount of $5.00 to cover the 12 month subscription. Please DO NOT send cash. Mail this form to: Courier Subscriptions Wisconsin Veterans Home at King N2665 County Road QQ King, WI 54946-0600 Subscriber Name Address City
State
Zip If you would like to receive your Courier electronically in color, contact marygrace.biesek@dva.wisconsin.gov and your email will be added to an electronic mailing list. Please write "Electronic Courier" in the subject line. You can also go on www.WisVets.com and sign up for GovDelivery to get your Courier electronically.
For more information on WVH-King please call (715) 258.5586 or 1.888.458.5586 or visit www.WisVets.com 27
N2665 County Road QQ
King, WI 54946-0600