ORLANDO,FL | MARCH13-16,2019 - THE MEETING THAT WILL CAPTURE YOUR HEART, RE-ENERGIZE YOUR SPIRIT, AND STIMULATE YOUR MIND
Page content transcription
If your browser does not render page correctly, please read the page content below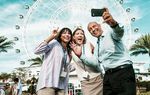 ORLANDO, FL   |   MARCH 13–16, 2019

   THE MEETING THAT WILL CAPTURE YOUR HEART,
RE-ENERGIZE YOUR SPIRIT, AND STIMULATE YOUR MIND

                      PRESENTED BY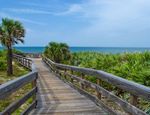 JOIN
3,500 of your fellow hospice and palliative
care colleagues at the meeting that will capture
your heart, re-energize your spirit and stimulate
your mind.

LE ARN
the latest clinical knowledge and research in
hospice and palliative care at more than 200
educational sessions spanning 28 hours of
learning time.

LE AV E
with novel approaches to providing care for your
patients with serious illness and their families.

EXPERIENCE
The Annual Assembly of Hospice and Palliative Care.

Save up to 25% by registering before the early-
bird deadline of January 31. You also can save
on registration fees if you're a member of
AAHPM, HPNA, SWPHN, or SPCP.

@SDietzMD: Seeing (Assembly) is like turning
up the driveway at my beloved summer camp.
Excitement and anticipation. It's like coming
home. #hpm18

2 | Questions? Call 847.375.4712 or e-mail info@aahpm.org.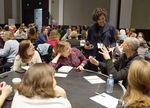 @mickeymd913: #hpmrookie said to me yesterday "There is so much
good stuff going on here and I can't see it all. It's like leaving a buffet
because you can't keep eating." #precisely #hpm18 #shegetsus

                Download the Annual Assembly mobile app to build
                your schedule, receive onsite notifications, view
                handouts, connect with fellow attendees, and more.

                Visit AnnualAssembly.org for new information and updates. | 3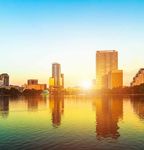 Feat ured Plenary Speakers
                       GETTING TO RESULTS THAT MATTER: ADDRESSING
                       QUALITY IN HOSPICE AND PALLIATIVE CARE
                       Shantanu Agrawal, MD MPhil, is president and CEO of the National Quality Forum (NQF). As
                       the former deputy administrator for the Centers for Medicare & Medicaid Services, Agrawal
                       led an effort to improve the physician experience with Medicare and improve healthcare value
                       by lowering the cost of care. He was one of the main architects of the CMS plan to address the
                       national opioid misuse epidemic. He will be joined by Betty Ferrell, MA CHPN FAAN FPCN,
                       and Martha Twaddle, MD FACP FAAHPM HMDC, for a panel discussion on quality in palliative
                       care. Amy Melnick, MPA, CEO of the National Coalition for Hospice and Palliative Care, will
                       moderate the panel.

                        DEFINING HOPE: WHAT MAKES LIFE WORTH LIVING?
                        Carolyn Jones is a filmmaker and photographer who documents intimate stories highlighting
                        the power of courage and human dignity. Using the elements of storytelling, she crafts books
                        and films are that moving, powerful, and spirited. Her newest documentary, Defining Hope,
                        is the culmination of a journey investigating how we can make better end-of-life choices. She
                        will bring an outsider-looking-in perspective, describing her journey into the world of health
                        care as a journalist, a patient, and a family member.

                                                  THE STATE OF THE SCIENCE CELEBRATES 15 YEARS
                                                  This is where palliative care and hospice research are applied to
                                                  cases in a fun and engaging Saturday morning session. Heather
                                                  Coats, PhD APRN-BC, and Laura Gelfman, MD MPH, return with
                                                  a look back on 15 years of this celebrated session, a review of the
                                                  latest research in the field, and a look ahead at what's coming in
                                                  the advancement of palliative care and hospice research.

  Heather Coats,           Laura Gelfman,
  PhD APRN-BC              MD MPH

  SE S SION DE S CRIP TIONS
  Plenary sessions bring all attendees together for a shared learning experience designed to stimulate new
  thinking and conversation.
  Workshops are half- or full-day preconference sessions that typically require an additional registration fee.
  Concurrent sessions are 1-hour presentations of selected abstracts.
  Paper sessions include four 15-minute presentations of scientific research and quality improvement projects from
  selected abstracts.
  Case sessions include four 15-minute, case-based presentations from selected abstracts.
  Educational forums are 1-hour sessions by faculty invited by AAHPM or HPNA to present on a critical topic area.
  Early-riser sessions are concurrent sessions offered in the early morning.
  Poster sessions are two 1-hour visual presentations of scientific research, quality improvement projects, and
  case-based and fellows/scholars work-in-progress content. (CE credit available for posters; excludes fellow/
  scholar e-posters.)
  Interactive Educational Exchange is a 90-minute session that will provide a structured, interactive, and hands-
  on experience.

4 | Questions? Call 847.375.4712 or e-mail info@aahpm.org.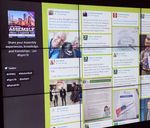 Ab ou t the 2019 Ann ual Assembly
Intended Audience                          Objectives
The Annual Assembly of Hospice             After the Annual Assembly of Hospice and Palliative Care, the participant will
and Palliative Care is designed            be able to
for physicians, nurses, advanced           • incorporate advances in knowledge into daily practice and patient care
practice nurses, pharmacists,              • apply sound communication principles with patients, families, and
physician assistants, social workers,         interdisciplinary teams
and chaplains interested in
                                           • utilize interdisciplinary care principles to identify and manage physical,
acquiring, maintaining, or expanding
                                              psychosocial, spiritual, and cultural issues and goals of care for patients
the skills needed to function
                                              and families affected by serious illness
effectively in the field of hospice
and palliative care.                       • identify ethical, regulatory, and legal concerns related to hospice
                                              and palliative care
Purpose                                    • summarize current research findings in hospice and palliative care
The Annual Assembly of Hospice                and describe their relevance to the care and treatment of patients
and Palliative Care leverages the             with serious illness
expertise of both AAHPM and                • develop and apply effective strategies for self-care and resilience
HPNA to advance the field, educate         • identify opportunities and strategies for effective leadership, mentoring,
their members and other healthcare            and networking within the field of hospice and palliative care
professionals, and improve quality         • discuss effective strategies and challenges for the delivery of hospice
of life for those affected by serious         and palliative care in diverse settings
illness by sharing the best available
                                           • apply effective strategies in teaching/learning situations
evidence.
                                           • identify opportunities to advance the practice and sustainability of
                                              hospice and palliative care within the changing healthcare and political
                                              environment through policy and advocacy at the local and national level.

  Our Commitment to Providing a Welcoming Environment
  AAHPM and HPNA strive to ensure that participants in our activities experience a welcoming environment. We
  have worked hard to provide an environment that offers a healthy and productive community and workspace for
  all attendees. In addition, Orlando is a welcoming, multicultural community that embraces fairness and promotes
  diversity and equality.
    We are committed to fostering inclusion and providing access to opportunities and resources that recognize
  and support all individuals who work in hospice and palliative care. We take pride in creating an environment
  that welcomes, engages, inspires, and empowers everyone to reach their full potential while appreciating the rich
  diversity of our increasingly global hospice and palliative care community. We support equality of opportunity and
  treatment for everyone, regardless of gender, gender identity or expression, race, color, national or ethnic origin,
  religion or religious belief, age, marital status, sexual orientation, disabilities, or veteran status. A commitment to a
  welcoming environment is expected of all attendees, including students, guests, staff, contractors and exhibitors,
  and participants in educational sessions and social events.

            PROGR AM PL ANNING COMMITTEE CHAIRS

                    Mary K. Buss, MD MPH                                       Nicole Koesel, DNP ANP ACHPN FPCN
                    AAHPM Chair                                                HPNA Chair

                                                  Visit AnnualAssembly.org for new information and updates. | 5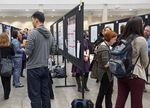 Preconference Workshops • WEDNE SDAY, M ARCH 13
The following preconference workshops are not included in the full conference registration and require an additional fee:

6:30 am–7 pm                                                     AAHPM Leadership Forum: Ignite—Using
REGISTRATION                                                     StrengthsFinder Leadership Strategies to Increase
                                                                 the Performance of You and Your Team in Palliative
8 am-5 pm                                                        Care and Hospice Settings (P07)
                                                                 Christina Rowe, MSOL, The Collaborative LLC
VitalTalk: Intensive Small Group Training—
Addressing Goals of Care (P01) H                                 Treating Addiction with Buprenorphine: A Course for
                                                                 Hospice and Palliative Medicine Clinicians (P08) H
8 am–5:30 pm                                                     Cosponsored by the Society of Palliative Care Pharmacists
Hospice Medical Director Update and Exam Prep                    Julie Childers, MD MS FAAHPM, University of Pittsburgh
(P02) H                                                          Bill Jangro, DO FAPA, Sidney Kimmel Medical College at
                                                                    Thomas Jefferson University
Community-Based Palliative Care: Beyond the                      Zachary Sager, MD MA, Beth Israel Deaconess Medical Center
Business Case—Operationalizing and Sustaining                    Justin Kullgren, PharmD, Ohio State University Wexner
(P03)                                                               Medical Center
Bob Parker, DNP RN CENP CHPN CHP, Hospice and Palliative
  Nurses Association                                             Improving the Care of Culturally Diverse Patients:
Lori Bishop, MHA BSN RN CHPN, National Hospice and               Strategies to Address and Navigate the Elephant in
  Palliative Care Organization                                   the Room (P09) D
                                                                 Kimberly S. Johnson, MD MHS, Duke University Medical
ACHPN ® Certification Review: Advanced Practice                     Center
Registered Nurse (P04)                                           Sean O'Mahony, MD MS FAAHPM, Rush University Medical
Kerstin Lappen, MS ACNS-BC ACHPN FPCN, Minneapolis                  Center
  Oncology                                                       Ronit Elk, PhD, University of Alabama at Birmingham
Brownyn Long, DNP MBA ACNS-BC ACHPN AOCNS, National              Ruth Thomson, DO MBA HMDC FACOI FAAHPM, Jack
  Jewish Health                                                     Byrne Center for Palliative & Hospice Care of Dartmouth-
                                                                    Hitchcock Medical Center
Deprescribing by the Specialists: Best Practices in              Alvin Reaves, MD FACP FAAHPM, MedStar Southern
Drug Therapy in Serious Illness (P05)                               Maryland Hospital
Mary Lynn McPherson, PharmD MA MDE BCPS CPE,                     Alexis Terry, American Society of Association Executives
  University of Maryland School of Pharmacy
                                                                 Palliative Nursing Leadership Intensive (P10)
                                                                 Constance Dahlin, MSN ANP-BC ACHPN FPCN FAAN,
8–11:45 am                                                         Hospice and Palliative Nurses Association
HPM Fellowship Directors Forum: HPM Reporting                    Patrick Coyne, MSN ACNS-BC ACHPN FPCN FAAN, Medical
Milestones and Combined HPM Fellowships—                           University of South Carolina
Partnering Among and Within Institutions (P06)
                                                                 Succeeding with What You Wished For: Alternative
Coordinated by the AAHPM Academic HPM Committee
                                                                 Payment Models and Key Success Factors (P11)
Toluwalase Ajayi, MD, Scripps Health/University of California/   Torrie Fields, MPH, Blue Shield of California
    Rady Children's Hospital                                     Wil Kennedy, DO, CareOregon
Gary T. Buckholz, MD HMDC FAAHPM, University of California       Phillip E. Rodgers, MD FAAHPM, University of Michigan
Laura Edgar, EdD CAE, Milestone Development ACGME                Diane E. Meier, MD FACP FAAHPM, Center to Advance
Helen Fernandez, MD MPH, Icahn School of Medicine at               Palliative Care
    Mount Sinai                                                  Dana Lustbader, MD FAAHPM, ProHealth
Jillian Gustin, MD FACP FAAHPM, Ohio State University
    Wexner Medical Center
Jennifer S. Linebarger, MD MPH FAAP, Children's Mercy

@kksheehan: Honestly it was a few of the best days of my life. I am
already trying to get an excused absence to come back for Orlando.
You guys did such an incredible job.

6 | Questions? Call 847.375.4712 or e-mail info@aahpm.org.                  A Advanced     D Diversity & Inclusion   H Hospice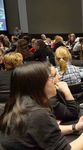 Preconference Workshops • WEDNE SDAY, M ARCH 13
My Life, My Story: Connecting Patients, Providers,             Resilience and Sustainability: Tools to Survive in a
and Student Learners with Life Stories (P12)                   Complex Environment (P17)
Thor Ringler, MFT, Madison VA Hospital                         Linda Saggau, Experience Happiness, LLC
Eileen Ahearn, MD, Madison VA Hospital                         Katy Lanz, DNP AGPCNP-BC ACHPN FPCN, Aspire Health
Carole Ewald, MSW LCSW BCD, Tomah VA Medical Center            Bob Parker, DNP RN CENP CHP CHPN, Hospice and Palliative
Susan Nathan, MD, VA Boston Healthcare System                     Nurses Association

1:15–5 pm                                                      Oncologist in My Pocket: What the Hospice
                                                               & Palliative Clinician Needs to Know About
HPM Educators Forum: Mentoring Trainees to
                                                               Hematology/Oncology and Radiation Oncology
Produce Scholarly Work—A Roadmap with Expert
                                                               (P20) H
Guides (P13)                                                   Kristina Newport, MD FAAHPM, Penn State Health and
Coordinated by the AAHPM Academic HPM Committee                   College of Medicine
Jane deLima Thomas, MD FAAHPM, Harvard Medical School/         Shanthi Sivendran, MD, Penn Medicine at Lancaster General
  Dana-Farber Cancer Institute/Brigham and Women's                Hospital
  Hospital                                                     Thomas LeBlanc, MD MA MHS FAAHPM, Duke University
Joanne Wolfe, MD MPH FAAHPM, Harvard Medical School/              School of Medicine
  Dana-Farber Cancer Institute/Boston Children's Hospital      Joshua Jones, MD MA, University of Pennsylvania Health
Christina Ullrich, MD MPH FAAHPM, Harvard Medical School/         System
  Dana-Farber Cancer Institute/Boston Children's Hospital
Justin Sanders, MD MSc, Harvard Medical School/Dana-           Whoa, This Patient Is How Young? Strategies for
  Farber Cancer Institute/Boston Children's Hospital           Adult Providers Caring for Pediatric Patients (P21) H
Laura Morrison, MD FAAHPM, Yale School of Medicine             Patricia Keefer, MD, University of Michigan
Alexander K. Smith, MD MS MPH, University of California, San   Lisa Humphrey, MD, Nationwide Children's Hospital
  Francisco, Division of Geriatrics                            Elissa Miller, MD, Nemours/Alfred I. DuPont Hospital for
                                                                  Children
AAHPM Leadership Forum: Ignite—Woke Up One                     Michael D. Barnett, MD MS FACP FAAHP FAAHPM, University
Day to Find Out I'm in Charge—Practical Tips for                  of Alabama at Birmingham, Children's of Alabama
Early Stage Leaders in Hospice and Palliative Care             Adam D. Marks, MD, University of Michigan
(P14)
Coordinated by the AAHPM Leadership and Career                 4:30–5:30 pm
Development Committee                                          RECEPTIONS FOR AAHPM AND HPNA: NEW
Ellissa Tiller, MD CPE FAAHPM, Hope West                       MEMBERS, FIRST-TIMERS, AND PHYSICIANS-IN-
Jacob J. Strand, MD FACP FAAHPM, Mayo Clinic Center for        TRAINING
    Palliative Medicine
Kevin Nguyen, MD, Kaiser Permanente                            5:30–7:30 pm
Christina Rowe, MSOL, The Collaborative LLC
                                                               OPENING RECEPTION WITH EXHIBITS
Strategies for Detecting, Addressing, and
Preventing Drug Diversion in Hospice and Palliative            5:30–7:30 pm
Care (P15)                                                     POSTER SESSION
Cosponsored by the Social Work Hospice & Palliative Care       Continuing education credits available
Network
John G. Cagle, PhD MSW, University of Maryland School of       SCHOLAR/FELLOW POSTER PRESENTATIONS
  Social Work                                                  No continuing education credits available
Improving the Quality of Care—A Practical Quality
Improvement Skill-Building Workshop (P16) Q
Coordinated by the AAHPM & HPNA Quality Improvement
Education & Strategies Working Group
Kara Bischoff, MD, University of California, San Francisco
Amy Davis, DO MS FACP FAAHPM, Private Practitioner
Susan DeSanto-Madeya, PhD APRN FAAHPM, Boston College
Arif Kamal, MD MBA MHS, Duke Cancer Institute
Kelly Wu, MD, Mayo Clinic
Barbara Messinger-Rapport, MD CMD HMDC FACP,

P Pediatrics     Q Quality     R Research         Visit AnnualAssembly.org for new information and updates. | 7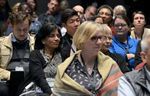 Educational Sessions • THURSDAY, M ARCH 14
             This schedule is subject to change. For the most up-to-date schedule, visit AnnualAssembly.org.

THURSDAY, MARCH 14

6:30 am–6 pm                                                        Guiding Families to Mindfulness Supports Decision
REGISTRATION                                                        Making for Adults and Children (TH305) P
                                                                    David Steinhorn, MD FAAP FAAHPM, Children's National
                                                                      Medical Center
6:30–7 am                                                           Jana Din, BA, Tao Center for Healing
MINDFULNESS MEDITATION
                                                                    Level Up: The Utility of the 'Advanced Comfort Kit'
7–8 am                                                              at End of Life in the Pediatric Population (TH306) P
                                                                    Jaime Jump, DO, Children's Hospital of Philadelphia
CONCURRENT SESSIONS                                                 Shefali Parikh, MD, Children's Hospital of Philadelphia
Palliative APRN Fellowship Guidelines—A Strategy                    Gwenn Laragione, BSN RN CCM CHPPN, Children's Hospital
for Quality Specialty Practice: Report of the HPNA                     of Philadelphia
APRN Fellowship Council (TH300)                                     Dana Dombrowski, MSW LSW, Children's Hospital of
Constance Dahlin, MSN ANP-BC ACHPN FPCN FAAN,                          Philadelphia
  Hospice and Palliative Nurses Association
Dorothy Wholihan, DNP AGPCNP-BC ACHPN FPCN, NYU                     Surgical and Perioperative Palliative Care: Updates
  College of Nursing, New York, NY                                  from 2018 (TH307)
Marianne Petty-Johnstone, MSN FNP-C ACHPN, Director of              Ana Berlin, MD MPH FACS, Rutgers New Jersey Medical
  Interprofessional Fellowships, Providence                           School
                                                                    Christopher D. Woodrell, MD, Icahn School of Medicine at
Moving Advance Care Planning Upstream: ACP                            Mount Sinai
Goes to the Community (TH301)                                       Miriam Arnheim, MSW LCSW ACHP-SW, University Hospital
Seiko Izumi, PhD RN FPCN, Oregon Health & Science                   Rebecca A. Aslakson, MD PhD FAAHPM FCCP, Stanford
   University                                                         University School of Medicine
Carey B. Candrian, PhD, University of Colorado
Hillary D. Lum, MD PhD, University of Colorado                      Introduction to a Novel Palliative Care Intervention
Janice Bell, PhD MN MPH, University of California, Davis            for Family Caregivers of Children and Adolescents
Cynthia Carter Perrilliat, MPA, California State University, East   Living with Rare Diseases (TH308) P
   Bay                                                              Sarah Friebert, MD FAAP FAAHPM, Akron Children's Hospital
Kate DeBartolo, BA, Institute for Health Improvement                Karen Fratantoni, MD MPH, Children's National Medical
Rebecca Sudore, MD FAAHPM, University of California, San              Center
   Francisco                                                        Lori Wiener, PhD LCSW, National Cancer Institute
Sarah Hooper, JD, University of California, San Francisco/UC        Jennifer S. Needle, MD MPH, University of Minnesota
   Hastings Consortium on Law                                       Jamie L. Fraser, MD PhD, Children's National Medical Center
                                                                    Jessica Gaines, BSN RN CPN, Children's National Health
Symptom-Driven Antibiotic Use: A Tool to Promote                      System
Antibiotic Stewardship in End-of-Life Care                          Melissa A. Alderfer, PhD, Nemours Children's Health System
(TH302) H                                                           Maureen Lyon, PhD, Children's National Health System
Molly Sinert, PharmD, Optum
                                                                    Tear Down the Wall and Build a Bridge:
Blueprint for a Palliative Advanced Practice                        Understanding Latino Cultural and Spiritual Values
Registered Nurse Fellowship (TH303)                                 to Enhance the Delivery of Palliative Care in the
Anessa Foxwell, MS RN, Hospital of the University of                Latino Population (TH309) D
  Pennsylvania
                                                                    Latino Professionals Forum endorsed
Barbara Reville, DNP ACHPN, Dana-Farber Cancer Institute
Sheryl Cosme, DNP RN-BC, American Nurses Credentialing              Sandra Alvarez, MD FAAFP, Orlando Veterans Administration
  Center                                                              Medical Center
                                                                    Sara Munoz-Blanco, MD FAAP, Johns Hopkins Hospital
Filling Big Needs in Big Areas: Delivering                          Mayra Sanchez, MD, Scripps Mercy Hospital
Quality Palliative Care to Underserved Rural                        Jose M. Fernandez, MD FAAHPM, Chapters Healthcare
Communities (TH304)                                                 Perla M. Macip, MD, Boston Medical Center
Andrew Esch, MD MBA, Center to Advance Palliative Care
Tammy Stokes, BSN RN CHPN, Maury Regional Medical
                                                                    Paper Session (TH310)
  Center
                                                                    8:15–10 am
                                                                    PLENARY SESSION
                                                                    Getting to Results that Matter: Addressing Quality
                                                                    in Hospice and Palliative Care (101)
                                                                    Shantanu Agrawal, MD MPhil, National Quality Forum

8 | Questions? Call 847.375.4712 or e-mail info@aahpm.org.                     A Advanced    D Diversity & Inclusion   H Hospice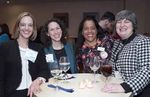 Educational Sessions • THURSDAY, M ARCH 14
10:45–11:45 am                                                 Using PCRC Resources: Patient and Caregiver
CONCURRENT SESSIONS                                            Assessment Tools for Quality Improvement and
Nurses as Sources in Health News—Developing                    Research (TH318) Q R
                                                               Laura Hanson, MD MPH FAAHPM, University of North Carolina
Media Competencies (TH311)
                                                               Antonia V. Bennett, PhD, University of North Carolina
2019 HPNA Clinical Lecture                                     Betty R. Ferrell, MA CHPN FAAN FPCN, City of Hope
Barbara Glickstein, MPH MS RN, George Washington               Jean S. Kutner, MD MSPH FAAHPM, University of Colorado
  University School of Nursing, Center for Health Policy and     School of Medicine
  Media Engagement
                                                               Quality in Pediatric Home-Based Hospice and
Conversations with Dr. Agrawal (TH312) Q                       Palliative Care: Results from the Ohio Pediatric
Shantanu Agrawal, MD MPhil, National Quality Forum             Palliative Care and End-of-Life Network (OPPEN)
What's the Deal with Blood Cancers? Navigating a               Statewide Collaborative (TH319) P Q
New Frontier in Palliative Cancer Care (TH313)                 Pediatric SIG endorsed
Thomas LeBlanc, MD MA MHS FAAHPM, Duke University              Rachel Thienprayoon, MD, Cincinnati Children's Hospital
   School of Medicine                                          Sarah Friebert, MD FAAP FAAHPM, Akron Children's Hospital
Areej El-Jawahri, MD, Harvard Medical School                   Lisa Humphrey, MD, Nationwide Children's Hospital
Eric Roeland, MD FAAHPM, Massachusetts Medical Hospital        Daniel H. Grossoehme, DMin MS, Cincinnati Children's
Jason A. Webb, MD, Duke University and Health System              Hospital

Interdisciplinary Team Training at the Art Museum:             A Quantifiable Spiritual Assessment Model in
Breaking Down Hierarchy and Building Resilience                Palliative Care: Putting Two and Two Together for
(TH314)                                                        Improved Spiritual Care (TH320)
Ali John Zarrabi, MD, Emory University School of Medicine      Humanities and Spirituality SIG endorsed
Gordon J. Wood, MD MSCI FAAHPM, Northwestern University        George Fitchett, PhD, Rush University Medical Center
   Feinberg School of Medicine
                                                               Christine Hoffmeyer, MDiv, Advocate Lutheran General
Paul L. DeSandre, DO, Grady Hospital/Emory University             Hospital
   School of Medicine
                                                               Dirk Labuschagne, MDiv, Rush Oak Park Hospital
Barbara Reville, DNP NP ACHPN, Dana-Farber Cancer
                                                               Aoife Lee, DMin, Rush Oak Park Hospital
   Institute
                                                               Anna Lee Hisey Pierson, MDiv, Advocate Aurora Good
Jane deLima Thomas, MD FAAHPM, Dana-Farber Cancer
                                                                  Samaritan Hospital
   Institute
                                                               Karen Pugliese, MA, Northwestern Medicine Central DuPage
Laura J. Morrison, MD FAAHPM, Yale University School of
                                                                  Hospital
   Medicine
                                                               Nancy M. Waite, PhD, North Shore University Health System
Marsha Joselow, MSW LCSW, Boston Children's Hospital
                                                               Stacie K. Levine, MD FAAHPM, University of Chicago
Bryan A. Brooks, BA, High Museum of Art, Atlanta
                                                               Paper Sessions (TH321-TH322)
Partnerships in Dialysis and Palliative Care &
Hospice: 'Innovative Models for End-of-Life Care for           Case Session (TH323)
End-Stage Renal Disease Patients' (TH315) H
Keith Lagnese, MD FACP HMDC, University of Pittsburgh          Noon–1 pm
  School of Medicine
Jane Schell, MD, University of Pittsburgh School of Medicine   AAHPM COMMUNITY MEETINGS
                                                               Black Professionals, Patients, and Families
No Patient Left Behind: Integrating Addiction                    in HPM Forum
Treatment with Buprenorphine into Your Outpatient              East and South Asian Professionals, Patients,
Palliative Care Practice (TH316)                                 and Families in HPM Forum
Julie W. Childers, MD MS FAAHPM, University of Pittsburgh      Grief and Bereavement Developing Community
Robert Horowitz, MD FAAHPM, University of Rochester            Kidney Forum
Kathleen Broglio, DNP ANP FPCN, Dartmouth Hitchcock
   Medical Center
                                                               Latino Professionals, Patients, and Families
William Jangro, DO, Thomas Jefferson University                  in HPM Forum
                                                               Physician Assistants SIG
Psychedelic-Assisted Therapies—Palliative Care                 Physician Assisted Death Forum
Clinical & Research Priorities (TH317) A R                     Rehabilitation Forum
Ira Byock, MD FAAHPM, Providence Institute for Human           Wellness Developing Community
   Caring
Anthony P. Bossis, PhD, New York University School of          HPNA SIG MEETINGS
   Medicine
Craig D. Blinderman, MD MA FAAHPM, Columbia University/
                                                               Emerging Research Scholars SIG
   New York Presbyterian Hospital                              ICU SIG
                                                               International SIG
                                                               LPN-LVN SIG
                                                               Public Relations SIG

P Pediatrics     Q Quality      R Research         Visit AnnualAssembly.org for new information and updates. | 9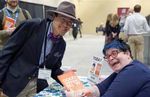 Educational Sessions • THURSDAY, M ARCH 14
Noon–1:15 pm                                                  GeriPal Podcast Live! Podcasting in Hospice
HPCC CERTIFICATION RECOGNITION LUNCHEON                       and Palliative Care (TH338)
                                                              Long-Term Care/Geriatric SIG endorsed
1:30–2:30 pm                                                  Alexander K. Smith, MD MS MPH, University of California, San
                                                                 Francisco, Division of Geriatrics
CONCURRENT SESSIONS                                           Eric Widera, MD FAAHPM, University of California, San
The Practice of Palliative Medicine in Developing                Francisco
Countries—Part One (TH330)
International Physician Scholarship recipients                'Too Good to Be True? No!' Exploring Self,
                                                              Incorporating a Quick and Easy Reflective Writing
PC-FACS: A Year in Review (TH331)                             Exercise that Anyone Can Do (TH339)
Mellar P. Davis, MD FCCP FAAHPM, Geisinger Medical Center
                                                              Humanities and Spirituality SIG endorsed
My Life Matters! Honoring the Voice of the                    Kristin Forner, MD, Mission Palliative Care
Intellectually and Developmentally Disabled and               Lucille Marchand, MD BSN FAAHPM, University of
Other Marginalized Patients (TH332) D                            Washington
Heather Mikes, DO, Legacy Health                              Cory Ingram, MD MS FAAHPM, Mayo Clinic
Lori Eckel, MSW, Legacy Health
                                                              Paper Sessions (TH340-TH341)
Walking the Tightrope: Palliative Care and Organ
                                                              Case Session (TH342)
Donation (TH333)
Paul DeSandre, DO, Grady Hospital/Emory University School
  of Medicine                                                 3–4 pm
Joanne Kuntz, MD FACEP FAAHPM, Emory University School        EDUCATIONAL FORUMS
  of Medicine                                                 Public Policy Forum (TH350)
Leslie Hunter-Johnson, APRN, Sunrise Hospital and Medical
                                                              Sponsored by the AAHPM Public Policy Committee
  Center
Jason Lesandrini, MA, PhD(c), WellStar Health System
Myrick Shinall, MD PhD MDiv, Vanderbilt University Medical    State of the Science in Pediatric Palliative Care
  Center                                                      Forum (TH351) P
                                                              Katharine Brock, MD MS, Children's Healthcare of Atlanta
Yes, and…Lessons Borrowed from Improvisational                Christopher Collura, MD, Mayo Clinic
Theater to Teach Primary Palliative Medicine Skills           Maggie Root, MSN RN CPNP-AC CHPPN, University of
(TH334)                                                         California, San Francisco Benioff Children's Hospital
Gitanjli Arora, MD, Children's Hospital Los Angeles           Megan Thorvilson, MD MDiv, Mayo Clinic
Isaac Chua, MD, Dana-Farber Cancer Institute                  Pat Weikart, MDiv, Nemours/Alfred I. duPont Hospital for
Rachel Rusch, MSW MA, Children's Hospital Los Angeles           Children
                                                              Caitlin Scanlon, MSW LSW, Riley Hospital for Children at
The XYZs of Billing and Clinical Revenue: Going                 Indiana University Health
Way Beyond the ABCs (TH335) A                                 Diversity & Inclusion Forum (TH352) D
Christopher Jones, MD MBA HMDC FAAHPM, Perelman
                                                              Kimberly S. Johnson, MD MHS, Duke University Medical
  School of Medicine at the University of Pennsylvania
                                                                Center
Phillip E. Rodgers, MD FAAHPM, University of Michigan
                                                              Sean O'Mahoney, MD MS FAAHPM, Rush University Medical
                                                                Center
Routinizing Goals of Care Conversations—Improving
                                                              Helen Chen, MD, Hebrew Rehabilitation Center
Patient Outcomes and Satisfaction (TH336)                     Susan Hingle, MD, Southern Illinois University School of
Matthew Gonzales, MD, Providence St. Joseph Health              Medicine
Yvonne Corbeil, RN, Providence St. Joseph Health              Darilyn Moyer, MD FACP, American College of Physicians
Nusha Safabakhsh, MS MBA, Providence Health and Services
Jennifer Kozakowski, MN MPH, Providence St. Joseph Health     Book Club Discussion (TH353)
Ira R. Byock, MD FAAHPM, Providence Institute for Human       Everything Happens for a Reason: And Other Lies I've Loved,
   Caring                                                       by Kate Bowler

The -ibs, -abs, and Beyond—Immunotherapies for                Finding Your Highest and Best Use as a Palliative
Pediatric Cancer Treatment and What They Mean                 Nursing Leader (TH354)
for Pain and Symptom Management and Patient                   2019 Nessa Coyle Palliative Nursing Leadership Lecture
Prognosis (TH337) A P                                         Abraham A. Brody, PhD RN FAAN FPCN, Hartford Institute
Lisa Wray, MD, Children's Hospital of Philadelphia              for Geriatric Nursing
Elissa G. Miller, MD, Nemours/Alfred I. duPont Hospital for
   Children
Shefali Parikh, MD, Children's Hospital of Philadelphia
Laura Rose Musheno, MD, Nemours/Alfred I. duPont Hospital
   for Children

10 | Questions? Call 847.375.4712 or e-mail info@aahpm.org.              A Advanced     D Diversity & Inclusion   H Hospice
Educational Sessions • THURSDAY, M ARCH 14
4:30–5:30 pm                                                    Measuring What Matters Forum: Evaluating Quality
CONCURRENT SESSIONS                                             of Pain Treatment Among Seriously Ill Populations
Clinical Practice Guidelines for Quality Palliative             (TH367) Q
Care: The 4th Edition of the NCP Guidelines (TH360)             An AARP Quality Measures Innovation Grant to AAHPM
Gwynn Sullivan, MSN, National Coalition for Hospice and         Amy Kelley, MD MSHS, Icahn School of Medicine at Mount
  Palliative Care                                                 Sinai
Betty R. Ferrell, MA CHPN FAAN FPCN, City of Hope               Laura Hanson, MD MPH FAAHPM, University of North
Martha L. Twaddle, MD FACP FAAHPM HMDC, Northwestern              Carolina
  Medicine                                                      Christine Ritchie, MD FAAHPM, University of California, San
                                                                  Francisco
Drilling It Down: Designing Workshops to Practice               Katherine Ast, MSW LCSW, AAHPM
Generalist Palliative Care Skills (TH361)
Stephen Berns, MD, University of Vermont Medical Center         Beyond the Horizon: Providing Palliative and End-
Caroline J. Hurd, MD, University of Washington                  of-Life Care for Undocumented Immigrants in the
Lindsay Dow, MD MS, Icahn School of Medicine at Mount Sinai     US (TH368) D
Nicole Loving, MSN BSN APRN NP, Icahn School of Medicine        Safety Net/East and South Asian Forum SIG endorsed
   at Mount Sinai
                                                                Ashima Lal, MD, Emory University
Laura J. Morrison, MD FAAHPM, Yale University School of
   Medicine                                                     Nicky Quinlan, MBCHB, Santa Clara Valley Medical Center
                                                                Sean O'Mahony, MD, Rush University
Opportunities and Implications of Payment Reform                Vyjeyanthi Periyakoil, MD, Stanford University
for Serious Illness Care (TH362)
                                                                Expanding Palliative Care Accessibility: Models
Julie Driessen, PhD, University of Pittsburgh
Turner West, MPH, Bluegrass Care Navigators                     for Palliative Care Delivery in Primary Care and
Phillip E. Rodgers, MD FAAHPM, University of Michigan           Hospital-Based Settings(TH369)
                                                                Rural SIG endorsed
'I Am Barely Breathing': Experiences and Outcomes               Shana Semmens, MD, Banner University Medical Center
of an Integrated Palliative Care–Pulmonary Clinic               Jennifer Dulin, MD, Medical University of South Carolina
Utilizing an Opioid and Benzodiazepine Review                   Claire K. Ankuda, MD MPH, Icahn School of Medicine at Mount
Board for Safety (TH363)                                           Sinai
Lara Skarf, MD, VA Boston Healthcare System                     David Nowels, MD, University of Colorado Denver
Sohera Syeda, MD, VA Boston Healthcare System                   Joshua Lakin, MD FAAHPM, Dana-Farber Cancer Institute
Zachary Sager, MD MA, VA Boston Healthcare System               Susan Enguidanos, PhD MPH, University of Southern
Elizabeth Bowers, ACHPN, VA Boston Healthcare System               California
Marilyn Moy, MD, VA Boston Healthcare System                    Kate Lally, MD FACP, Kent Hospital
Tekikil Mekuria, PharmD, VA Boston Healthcare System
Barbara M. Hayes, MSN GCNS, VA Boston Healthcare System         Paper Sessions (TH370-TH371)
Marina Khait, FNP, VA Boston Healthcare System
                                                                Case Session (TH372)
Image-Guided Palliative Care (TH364)
Jay A. Requarth, MD FACS, Catawba Regional Hospice              5:45–7 pm
                                                                AAHPM COMMUNITY MEETINGS
The Untold Story of the Opioid Crisis: An
                                                                Cancer SIG
Interdisciplinary Approach to Patients with Life-
                                                                Emergency Medicine SIG
Limiting Complications of Opioid Addiction (TH365)
                                                                Humanities and Spirituality SIG
Britni Lookabaugh, MD, OhioHealth
Jessica Geiger-Hayes, PharmD, OhioHealth                        Long-Term Care/Geriatrics SIG
Jill Yahner, MED LSW, OhioHealth                                Substance User Disorder and Diversion SIG
Rabbi Wendy H. Ungar, OhioHealth                                Surgical and Perioperative Care SIG
Alan Murphy, PhD, OhioHealth
                                                                HPNA SIG MEETINGS
'It Can't Be the Dialysis that Kills the Child...':             Bioethics SIG
Partnering Pediatric Palliative Care with Care for              Certification SIG
Children with End-Stage Renal Disease (TH366) P
Naomi Goloff, MD FAAP, University of Minnesota
                                                                AAHPM and HPNA Heart Failure SIGs
Melissa Meyers, MD, Children's Hospital of Philadelphia
Christine Breen, RN, Children's Hospital of Philadelphia
Joan Chrastek, DNP CHPN, Fairview Homecare and Hospice          5–7 pm
Lawrence Copelovitch, MD, Children's Hospital of Philadelphia   POSTER SESSION
Gwenn Laragione, CCM CHPPN, Children's Hospital of              Continuing education credits available
  Philadelphia
Shefali Parikh, MD, Children's Hospital of Philadelphia
Rachael Stover-Haney, MSW, University of Minnesota Masonic
                                                                7–8 pm
  Children's Hospital                                           FILM FESTIVAL

P Pediatrics     Q Quality     R Research         Visit AnnualAssembly.org for new information and updates. | 11
Educational Sessions • FRIDAY, M ARCH 15
FRIDAY, MARCH 15

7 am–5 pm                                                       Let All Flowers Bloom: Encouraging Innovation in
REGISTRATION                                                    Kidney Supportive Care Through Partnerships with
                                                                ESCOs—The Pathways Project (FR405) A
                                                                Dale Lupu, PhD MPH, Daleview Associates
6:30–7 am                                                       Alvin H. Moss, MD FACP FAAHPM, West Virginia University
MINDFULNESS MEDITATION                                          Andrea Moore, MSW LSW, Quality Insights

7–8 am                                                          Implementing a Bereaved Family Survey to Improve
CONCURRENT SESSIONS                                             Palliative and End-of-Life Care at Academic Medical
Embers of Hope: A Palliative Care/Burn Unit                     Centers (FR406)
                                                                Jessica Kaltman, MD MSHS, University of California, Los
Collaboration Story (FR400)
                                                                  Angeles David Geffen School of Medicine
Kristin Edwards, MD CPE FACP, Yale New Haven Health
                                                                Anne M. Walling, MD, University of California, Los Angeles
   System Bridgeport Hospital
                                                                  David Geffen School of Medicine
Kimberly A. Wills-Rinaldi, LCSW, Yale New Haven Health
                                                                Karl A. Lorenz, MD MS MSHS, Stanford University
   System
                                                                David J. Casarett, MD MA FAAHPM, Duke University
Alisa Savetamal, MD FACS, Yale New Haven Health System
                                                                Stephanie Harman, MD, Stanford University
Begin with the End in Mind: Interprofessional
                                                                Transcending Emotional Labor in Palliative Care:
Primary Palliative Care (FR401)
                                                                How Best Practices from Organizational Psychology
Timothy Short, MD FAAFP FAAHPM, University of Virginia
Kenneth White, PhD ACNP ACHPN FAAN, University of               Can Enhance Workplace Well-Being (FR407)
   Virginia                                                     Erin Stevens, DO, Massachusetts General Hospital
Elizabeth K. Patterson, MEd, University of Virginia School of   Keri O. Brenner, MD MPA, Stanford University
   Medicine                                                     Gregory Stevens, PhD, Globoforce

Can You See Me Now? Exploring Telehealth in                     Pediatric Concurrent Care: Where Are We Today?
Palliative and Supportive Care (FR402) A                        (FR408) P
Rodney O. Tucker, MD MMM FAAHPM, University of Alabama          Pediatric SIG endorsed
   at Birmingham Center for Palliative and Supportive Care      Khaliah Johnson, MD HMDC, Children's Healthcare of Atlanta
Marie A. Bakitas, CRNP, University of Alabama at Birmingham     Nancy Hutton, MD FAAP FAAHPM, Johns Hopkins Hospital
Jennifer Hicks, MSHA MBA, University of Alabama at                Children's Center
   Birmingham                                                   Kimberly A. Bower, MD DC HMDC FAAHPM, Rady Children's
James N. Dionne-Odom, PhD RN ACHPN, University of                 Hospital San Diego
   Alabama at Birmingham School of Nursing                      Mary Tiso, RN, Gilchrist Hospice
Eric Wallace, MD, University of Alabama at Birmingham           Judi Lund Person, MPH CHC, National Hospice and Palliative
                                                                  Care Organization
Build It and They Will Come: Outcomes of
Developing a Palliative Care Identification and                 Hot Topics Over Hot Coffee 2019 (FR409) H
Machine Learning Algorithm (FR403)                              Todd R. Cote, MD HMDC FAAFP FAAHPM
April Krutka, DO, Intermountain Healthcare
Hannah Luetke-Stahlman, MPA, Cerner Corporation                 Standing Tall: Advancing Your Career as an
Sarah E. Hill, PhD, Ascension Health                            Academic Clinician and Educator in Hospice and
                                                                Palliative Medicine(FR410)
Palliative Radiation Therapy for Palliative Care                Presented by the Academic Palliative Medicine Council
Providers: What You Need to Know and How You                    Leadership Team
Can Best Advocate for Your Patients (FR404) H                   Sangeeta Lamba, MD FAAHPM, Rutgers New Jersey Medical
Emily Martin, MD, University of California, San Diego              Center
Shayna Rich, MD PhD MA, Haven Hospice                           Jane deLima Thomas, MD FAAHPM, Harvard Medical School
Joshua A. Jones, MD MA, University of Pennsylvania Health       Vicki Jackson, MD MPH FAAHPM, Massachusetts General
  System                                                           Hospital
Candice Johnstone, MD MPH, Medical College of Wisconsin         Steven M. Radwany, MD FACP FAAHPM, The Ohio State
  Milwaukee                                                        University Wexner Medical Center

12 | Questions? Call 847.375.4712 or e-mail info@aahpm.org.                A Advanced      D Diversity & Inclusion   H Hospice
Educational Sessions • FRIDAY, M ARCH 15
7:30–8 am        NEW TIME!                                     Navigating the Landscape of Increased Cancer
                                                               Survivorship: When Malignant Pain Transitions from
SERVICE OF REMEMBRANCE AND CELEBRATION
                                                               Acute to Chronic (FR416) A
                                                               Jennifer Dulin, MD, Medical University of South Carolina
8:15–10 am                                                     Shana Semmens, MD, Medical University of South Carolina
PLENARY SESSION                                                Theodore Gourdin, Medical University of South Carolina
Defining Hope: What Makes Life Worth Living? (102)             Stephanie Abel, PharmD, Ohio State University Wexner
Carolyn Jones                                                    Medical Center

10:45–11:45 am                                                 Substance Use as a Family Disease: Shepherding the
                                                               Flock Safely Through the End of Life (FR417) H
CONCURRENT SESSIONS                                            Zachary Sager, MD MA, Beth Israel Deaconess Medical Center
Advancing Legal and Medical Collaboration in                   Kathleen W. Faulkner, MD FAAHPM, Good Shepherd
Advance Care Planning (FR411)                                     Community Care
Collaboration between American Academy of Hospice and          Sianna Lieb, MSW, Good Shepherd Community Care
Palliative Medicine and American Bar Association, funded
by Hartford Foundation                                         Beyond Charlie Gard: Rights, Responsibilities,
                                                               and Rational Responses in the Realm of Parental
Palliative Care and ACOs: Making the Case for a                Requests for Potentially Nonbeneficial Treatment
Match Made in Heaven (FR412)                                   (FR418) P
Allison Silvers, MBA BA, Center to Advance Palliative Care     Pediatric SIG endorsed
Robert Saunders, PhD, Duke University
                                                               Deena Levine, MD, St. Jude Children's Research Hospital
Laura Patel, MD, Transitions LifeCare
                                                               Robert C. Macauley, MD MFA FAAHPM, Oregon Health and
                                                                  Science University
Innovative Applications of ELNEC Curriculum: 18
                                                               Elisha Waldman, MD FAAHPM, Ann & Robert H. Lurie
Years Equipping Nurses to Deliver Palliative Care in              Children's Hospital
Diverse Care Settings (FR413)
Jennifer Seaman, PhD RN, University of Pittsburgh School of    'My Family Would Be Better Off Without Me':
  Nursing                                                      Managing Suicidal Ideation and Risk in Palliative and
Susan DeSanto-Madeya, PhD MSN RN APRN, Boston College
                                                               Hospice Care (FR419) H
  School of Nursing
Laura Fennimore, DNP RN, University of Pittsburgh              Veterans SIG endorsed
Constance Dahlin, ACHPN ANP FAAN FPCN, Hospice and             David Gruenewald, MD FACP, VA Puget Sound Health Care
  Palliative Nurses Association                                   System
                                                               Kathleen E. Bickel, MD MPhil MS, VA Eastern Colorado
General Inpatient Payment and the Office of                       Healthcare System
Inspector General...Can They Live Together in                  Jaclyn Schneider, MD, VA Western New York Health Care
Perfect Harmony? (FR414) H                                        System
Ruth Thomson, DO MBA HMDC FACOI FAAHPM, Jack                   Christopher R. Parkinson, PhD, Southeast Louisiana Veterans
  Byrne Center for Palliative & Hospice Care of Dartmouth-        Health Care
  Hitchcock Medical Center                                     Sumathi Misra, MD MPH CMD FAAHPM, VA Tennessee Valley
Terri Gross, BS RN CHPN, Ohio's Hospice                           Health Care System
                                                               Lynn Bushor, DNP APRN ACHPN, Marion Illinois VA Medical
Picture My Voice: Harnessing the Power of Comics in               Center
Palliative Care (FR415)                                        Richard L. Stiles, MSN, VA New York Harbor Healthcare
                                                                  System
Nathan Gray, MD, Duke University School of Medicine
Kristen Lakis, LCSW, Duke University Health System
                                                               Paper Sessions (FR420-FR421)

                                                               Case Sessions (FR422-FR423)

                          @ndyG83: #hpm18 thoughts: more than I expected, made new friends,
                          met Twitter peeps, and leaving now with a renewed sense of why I
                          chose to go into #hpm and encouraged to see so many of all working
                          towards common goals. See ya next year in Orlando folks! #hpm19

P Pediatrics     Q Quality      R Research        Visit AnnualAssembly.org for new information and updates. | 13
Educational Sessions • FRIDAY, M ARCH 15
12:15–1:15 pm                                                  Respecting Patients' Wishes—How an Electronic
AAHPM BUSINESS MEETING                                         POLST Tool Can Drive Goal-Aligned Care (FR435)
                                                               Matthew Gonzales, MD, Providence St. Joseph Health
HPNA MEMBERSHIP MEETING                                        Maulin Shah, MD, Providence St. Joseph Health
                                                               Jennifer Y. Lui, MSW LCSW, Providence St. Joseph Health
                                                               Chris Murphy, PT, Providence St. Joseph Health
1:30–2:30 pm                                                   Ira R. Byock, MD FAAHPM, Providence Institute for Human
CONCURRENT SESSIONS                                               Caring
The Practice of Palliative Medicine in Developing
                                                               If Ketamine Is So Great, Why Won't My Institution
Countries—Part Two (FR430)
International Physician Scholarship recipients                 Let Me Use It? (FR436) A
                                                               Kira Skavinski, DO, University of California, San Diego
Conversations with Carolyn Jones (FR431)                       Solomon Liao, MD FAAHPM, University of California, Irvine
Carolyn Jones                                                  Jamie C. Fertal, DO, St. Joseph Health
                                                               Rosene D. Pirrello, RPh, University of California, Irvine
Promoting Resilience and Longevity in Palliative
Medicine: A Focus on Being Well While Being                    Neither Pediatric nor Adult—Unique Care
Productive (FR432)                                             Considerations in the Adolescent and Young Adult
Rita Manfredi, MD FACEP, George Washington University          (AYA) Patient Population (FR437) P
   School of Medicine & Health Sciences                        Alexandria Bear, MD, Medical College of Wisconsin
Martha A. Roberts, MSN ACNP PNP, Southwestern Vermont          Melissa Atwood, DO MA, Medical College of Wisconsin
   Medical Center                                              Suzanne Berg, BS CCLS, Froedtert Hospital
Carol Ramsey-Lucas, MDiv, Washington DC Veteran Affairs        Catherine Van Schyndle, MS MSN RN ACHPN NP, Medical
   Medical Center                                                College of Wisconsin
Jan Bull, MA, Maryland University of Integrative Health        Heidi Miranda, BS MS CCLS, Froedtert Hospital
Rebecca Goett, MD FACEP, Rutgers New Jersey Medical
   School                                                      Where Do We Draw the Line? Navigating Personal
                                                               and Professional Boundary Challenges in Palliative
Effectively Engaging the Faith-Based African-                  Care (FR438)
American Community in Advance Care Planning                    Early Career Professionals SIG endorsed
(FR433) D                                                      Christopher Lawton, MD, Medical College of Wisconsin
Valerie Steinmetz, BA, Emory University                        Andrew Lawton, MD, Dana-Farber Cancer Institute
Janice Bell, PhD MN MPH, University of California, Davis       Erin Stevens, DO, Massachusetts General Hospital
Jill Joseph, MD PhD, University of California, Davis           Sarah Scott B. Dietz, MD Maj USAF MC, Wright-Patterson Air
Cynthia Carter Perrilliat, MPA, Alameda County Care Alliance      Force Base
                                                               Jo M. Weis, PhD, Medical College of Wisconsin
A Personal Exploration Through Expressive Art
(FR434)                                                        Inviting Ourselves to the Party: Cystic Fibrosis as
Joanna Lyman, MA CCLS, Lebonheur Children's Hospital           a Model for Implementing Palliative Care Practice,
Elizabeth Swift, MSN CPNP-AC, University of Tennessee
                                                               Research, and Policy in 'New Diseases' (FR439) R
   College of Nursing
Melody J. Cunningham, MD FAAHPM, Lebonheur Children's          Research SIG endorsed
   Hospital                                                    Dio Kavalieratos, PhD, University of Pittsburgh
                                                               Laura Tycon, CRNP, University of Pittsburgh Medical Center
                                                               Elaine Chen, MD, Rush University
                                                               Elisabeth P. Dellon, MD MPH, University of North Carolina
                                                                  Chapel Hill

@LindaTavel: Opening Plenary session for AAHPM/HPNA. So heartfelt
and warm. Tears and love. My heart is full. This is why I come. #hpm18

14 | Questions? Call 847.375.4712 or e-mail info@aahpm.org.               A Advanced     D Diversity & Inclusion   H Hospice
Educational Sessions • FRIDAY, M ARCH 15
Paper Sessions (FR440-FR441)                                   'Roid Rage No More: A Review of Corticosteroid
                                                               Adverse Drug Effects in Palliative Care Patients
Case Session (FR442)                                           (FR455)
                                                               Thomas O'Neil, MD HMDC, University of Michigan Arbor
3–4 pm                                                           Hospice
CONCURRENT SESSIONS                                            Michael A. Smith, PharmD BCPS, University of Michigan
Mapping Community-Based Palliative Care and                    Adam D. Marks, MD, University of Michigan
Electronic Death Certificate (FR450)                           The Future at Your Finger Tips: How Technology
Cordt T. Kassner, PhD, Hospice Analytics
                                                               Can Help Us Make Better Predictions and Decisions
Making Meaning of Metrics: Utilizing Data in Home              (FR456)
and Community-Based Palliative Care in Large                   David Hui, MD MS MSC, MD Anderson Cancer Center
                                                               John P. Maxwell, MD, Yakima Valley Memorial Hospital
Healthcare Systems (FR451)
                                                               Eric Prommer, MD HMDC FAAHPM, VA Greater Los Angeles
Sarina Isenberg, PhD MA, Sinai Health System
                                                                  Healthcare System
Bonnie Chen, MD, Kaiser Permanente Northern California
                                                               Mellar P. Davis, MD FCCP FAAHPM, Geisinger Medical Center
Laura B. Cantino, MD, Kaiser Permanente Northern California
Steve Lai, MD FAAHPM, Palo Alto Medical Foundation/Sutter      Caring for the Complex Congenital Heart—Should it
   Heal
                                                               Be Palliative from the Start? (FR457) P
Amy Hsu, PhD, Ottawa Hospital Research Institute
                                                               Jaime Jump, DO, Children's Hospital of Philadelphia
Peter Tanuseputro, MD MHSc CCFP FRCPC, University of
                                                               Rachel Klinedinst, ACHPN CRNP, University of Pennsylvania
   Ottawa
                                                               Aaron G. DeWitt, MD, Children's Hospital of Philadelphia
Dana A. Benton, MS RN CNS, Kaiser Permanente Northern
   California                                                  Vanessa Battista, MS RN CPNP-PC, Children's Hospital of
                                                                  Philadelphia
Kuljeet K. Multani, MD HMDC, Palo Alto Medical Foundation/
   Sutter Heal
                                                               Circle of Trust: How Psychodynamic Themes Such
Compassionate Design: Applying Design Thinking                 as the 'Holding Environment' Optimize Coping with
Principles to Pediatric End-of-Life Care (FR452) P             Serious Illness (FR458) A
Rachel Thienprayoon, MD, Cincinnati Children's Hospital        Keri Brenner, MD MPA, Stanford University
Joseph Lane, BFA, University of Cincinnati                     Vicki A. Jackson, MD MPH FAAHPM, Massachusetts General
Daniel H. Grossoehme, DMin MS, Cincinnati Children's              Hospital
  Hospital                                                     Linda L. Emanuel, MD PhD, Northwestern Feinberg School of
                                                                  Medicine
'It's Not Magic, It's Intentional Communication'—
Using the Primary Palliative Care Communication                'God Is Able': Miracles and Hope in Our African-
Toolkit to Teach Communication to Interdisciplinary            American Patients—Challenges, Historical
Learners at Different Levels of Training (FR453)               Perspective, and the Way Forward (FR459) D
Maie El-Sourady, MD, Vanderbilt University                     Black Professionals Forum endorsed
Juan C. Iregui, MD MA FAAHPM, CHI Franciscan                   Ronit Elk, PhD, University of South Carolina
Jill Nelson, APRN ACHPN, Vanderbilt University Medical         Kimberly S. Johnson, MD MHS, Duke University School of
    Center                                                        Medicine
Mohana Karlekar, MD, Vanderbilt University Medical Center      Alvin L. Reaves, III, MD FACP FAAHPM, Medstar Southern
Sumathi Misra, MD MPH CMD FAAHPM, Vanderbilt University           Maryland Hospital
    Medical Center                                             Gloria E. White-Hammond, MD, Bethel A.M.E. Church
                                                               Shellie Williams, MD, University of Chicago Medical Center
Palliative Care Interdisciplinary Team Effectiveness:          Leigh Vaughan, MD, Medical Center of South Carolina
Building an Effective Team and Maintaining Team
Health (FR454)
Amy Frieman, MD MBA FAAHPM, Hackensack Meridian
  Health
Kaitlyn Bender, MS RN CHPN, Hackensack Meridian Health
Stephanie DePiano, MSW, Hackensack Meridian Health
Tom Gualtieri-Reed, MBA BA, Spragens & Associates, LLC

P Pediatrics     Q Quality     R Research         Visit AnnualAssembly.org for new information and updates. | 15
Educational Sessions • FRIDAY, M ARCH 15
Medical Cannabis in Outpatient Palliative Care:               Straddling Fee-for-Service and Value-Based
Evidence and Approaches for Integrating Cannabis              Payment: Eight Ways to Keep Your Palliative Care
into Clinical Practice (FR460)                                Program Funded and Growing (FR473)
Outpatient Palliative Care SIG endorsed                       Tom Gualtieri-Reed, MBA BA, Spragens & Associates LLC
                                                              Donna Stevens, MHA, Lehigh Valley Health Network
Ali John Zarrabi, MD, Emory University School of Medicine
Kathleen Broglio, DNP ANP FPCN, Dartmouth Hitchcock
                                                              Sojourns Scholars Present: In the Expert's Studio
Drew A. Rosielle, MD FAAHPM, University of Minnesota
   Medical School                                             (FR474)
Diana Martins-Welch, MD, Hofstra University School of         Toby Campbell, MD MS MSC, University of Wisconsin
   Medicine                                                   Abraham A. Brody, PhD RN ACHPN FAAN FPCN, New York
Ivan Zama, MD, Doctors Community Hospital                        University
Jeanne-Marie Maher, MD FACP FAAHPM, Catholic Medical          Elizabeth Lindenberger, MD, Icahn School of Medicine at
   Center                                                        Mount Sinai
                                                              Caroline J. Hurd, MD, University of Washington
Paper Session (FR461)                                         Lynn F. Reinke, PhD ARNP

Case Session (FR462)                                          Calculating Conversations About Opioid
                                                              Conversions: Not Your Mama's Equianalgesic Chart!
4:30–5:30 pm                                                  (FR475) A
                                                              Mary Lynn McPherson, PharmD CPE BCPS, University of
CONCURRENT SESSIONS                                             Maryland School of Pharmacy
Bridging Troubled Waters: The Palliative Care Doula           Mellar P. Davis, MD FCCP FAAHPM, Geisinger Medical Center
Model (FR470)
Judy Lentz, MSN RN                                            Managing Scarce Resources: Best Practices in Using
Thomas J. Smith, MD FAAHPM, Johns Hopkins University          Triggers in the Hospital and in the Community
Patrick Coyne, MSN ACNS-BC ACHPN FPCN FAAN, Medical           (FR476)
  University of South Carolina                                Allison Silvers, MBA BA, Center to Advance Palliative Care
Barbara A. Head, PhD CHPN FPCN, University of Louisville      Dana Lustbader, MD FAAHPM, ProHealth
  School of Medicine                                          Rachel Adams, MD, Icahn School of Medicine at Mount Sinai
Sandra C. Davenport, BS, Surviving Spouse
                                                              Lessons Learned from Engaging Latinos in a
The Ripple Effect: The Lasting Impact on a Hospital
                                                              Palliative Oncology Research Program (FR477) D R
System After Caring for a Juvenile with ALS at the            Richard Leiter, MD, Dana Farber Cancer Institute
End of Life in a Tertiary Care Pediatric Hospital             Maria Teresa Bejarano Varas, MD, Boston University School of
(FR471) P                                                        Medicine
Diane Yip, DO, Dell Children's Medical Care                   Yudy Muneton, LCSW, Boston Children's Hospital
Kahla Gagne-Loparo, MSN RN PNP, Rainbow Babies and            Laura Hayman, PhD MSN, University of Massachusetts Boston
  Children's Hospital                                         Ana C. Lindsay, DDS DrPH, MPH University of Massachusetts
Andrea Scioscia, MD, Rainbow Babies and Children's Hospital   Andrea Enzinger, MD, Dana-Farber Cancer Institute

Optimizing the Delivery of Home-Based Palliative              Integrative Pain Management for Hospice
Care: Experiences from PCORI's Ongoing Large                  and Palliative Care (FR478)
Multisite Clinical Trials (FR472) R                           Ann Marie Chiasson, MD DC HMDC, University of Arizona
Neeraj Arora, PhD, Patient-Centered Outcomes Research         Lucille Marchand, MD BSN FAAHPM, University of
   Institute                                                    Washington
Susan Enguidanos, PhD MPH, University of Southern
   California                                                 Vigil Volunteers—The Power of Presence at the
Huong Q. Nguyen, PhD RN, Kaiser Permanente                    Bedside (FR479)
Richard Mularski, MD, Kaiser Permanente                       Humanities and Spirituality SIG endorsed
Corita R. Grudzen, MD MSHS FACEP, New York University
                                                              Rebecca Hixson, Vanderbilt University Medical Center
   School of Medicine
                                                              Andrew Peterson, MDiv MMHC, Vanderbilt University Medical
Jennifer Temel, MD, Massachusetts General Hospital
                                                                Center
Joseph Greer, PhD, Massachusetts General Hospital
                                                              Mohana Karlekar, MD, Vanderbilt University Medical Center
                                                              Cody Case, MDiv, Vanderbilt University Medical Center

16 | Questions? Call 847.375.4712 or e-mail info@aahpm.org.              A Advanced     D Diversity & Inclusion   H Hospice
Educational Sessions • FRIDAY, M ARCH 15
The Evolution from Futility to Nonbeneficial                     Simulation to Teach the Art of Difficult
Treatment: Updates for the Palliative Care Clinician             Conversations: A Curriculum Adaptable for All
(FR480)                                                          Learners
Ethics SIG endorsed                                              Cassandra D. Hirsh, DO, Akron Children's Hospital
Adam Marks, MD, University of Michigan
                                                                 Practicing Communication Skills for Responding to
Phillip E. Rodgers, MD FAAHPM, University of Michigan
Gregg K. VandeKieft, MD MA FAAHPM, Providence St. Peter
                                                                 Emotionally Charged Questions—An Effective Use
   Family Medicine                                               of an Hour
Denise Hess, MDiv, Providence Health & Services                  Kathleen Neuendorf, MD, Cleveland Clinic
Steven M. Radwany, MD FACP FAAHPM, The Ohio State
   University Wexner Medical Center                              5:45–7 pm
                                                                 AAHPM COMMUNITY MEETINGS
Paper Session (FR481)
                                                                 Early Career Professionals SIG
                                                                 Ethics SIG
4:30–6 pm         10-YEAR ANNIVERSARY!
                                                                 Osteopathic SIG
INTERACTIVE EDUCATIONAL EXCHANGE (FR482)                         Outpatient Palliative Care SIG
Using Simulation to Teach Interprofessional
                                                                 Pediatrics SIG
Communication in Palliative Care
                                                                 Pharmacotherapy SIG
Barbara L. Jones, PhD MSW, University of Texas
                                                                 Safety Net SIG
To Poop or Not to Poop: A Multisensory Learning                  Senior Clinicians SIG
Experience in Constipation Management
Ashley C. Nichols, MD, UAB Hospital, Children's of Alabama       HPNA SIG MEETINGS
                                                                 APN SIG
The Use of E-Learning, Narrative, and Personal                   Diversity SIG
Reflection in a Medical School Ethics and Palliative
Care Course
C. Christian Paine, MD, University of Mississippi Medical
   Center

                           @MackDaniek: I love every part of this assembly, but the interactive
                           art walls may be my favorite. #WeAreHPM #hpm18 THANK YOU
                           @HPNAinfo #hpna

P Pediatrics      Q Quality      R Research         Visit AnnualAssembly.org for new information and updates. | 17
Educational Sessions • S ATURDAY, M ARCH 16
SATURDAY, MARCH 16

7 am–2 pm                                                     Project ECHO: A Disruptive Innovation to Expand
REGISTRATION                                                  Palliative Care (SA503)
                                                              Elizabeth Burpee, MD, McDowell Hospital
                                                              Sriram Yennu, MD FAAHPM, MD Anderson Cancer Center
7–7:30 am                                                     Christopher Piromalli, DO MPH, Alaska Native Tribal Health
MINDFULNESS MEDITATION                                           Consortium
                                                              Michelle J. Mikus, PharmD, DeltaCare RX
7–8 am                                                        Charles E. Amos, Jr., DrPH, MD Anderson Cancer Center
                                                              Vickie Leff, MSW LCSW ACHP-SW, Duke University Palliative
CAMBIA LEADERSHIP LECTURE BREAKFAST                              Care
                                                              Richelle Nugent Hooper, FNP ACHPN, Four Seasons
7–8 am
AAHPM COMMUNITY MEETINGS                                      Beyond Meditation and Deep Breathing:
Education SIG                                                 Programmatic Strategies for Clinician Wellness and
Fellowship Directors SIG                                      Team Resilience (SA504) A
                                                              Kristin E. Edwards, MD CPE FACP, Yale New Haven Health
ICU SIG
                                                                 System Bridgeport Hospital
Neuro-Palliative SIG                                          Arif H. Kamal, MD MBA MHS FAAHPM, Duke University
Primary Care SIG                                              Katy Hyman, MDiv, Memorial Care Long Beach Medical Center
Psychosocial and Mental Health SIG                            Sumathi Misra, MD MPH CMD FAAHPM, Vanderbilt University
Radiation and Oncology Developing Community                      Medical Center
Veterans SIG                                                  Ashley Albers, DO HMDC, Four Seasons

HPNA SIG MEETINGS                                             New Drugs and Drug News: The 411 and Implications
Chapters SIG                                                  for Palliative Care (SA505)
                                                              Mary Lynn McPherson, PharmD MA MDE BCPS CPE,
Pediatrics SIG                                                  University of Maryland School of Pharmacy

8:15–10 am                                                    Not Just for Neonatologists Anymore—The Blueprint
PLENARY SESSION                                               for the Perinatal Palliative Care Consult (SA506) P
State of the Science: Celebrating 15 Years (103)              Jonathan Mullin, MD, Washington University School of
Heather L. Coats, PhD APRN-BC, University of Colorado           Medicine
  College of Nursing                                          Christopher A. Collura, MD, Mayo Clinic
Laura P. Gelfman, MD MPH, Icahn School of Medicine at         Joan Rosenbaum, MD FAAHPM, Washington University in St.
  Mount Sinai                                                   Louis

                                                              Finding Strengths in our Differences: How
10:30–11:30 am                                                Interprofessional Training Prepares Clinicians for
CONCURRENT SESSIONS                                           Collaborative Practice (SA507)
The Practice of Palliative Medicine in Developing             Education and Fellowship Directors SIG endorsed
Countries—Part Three (SA500)
                                                              Elliot Rabinowitz, MD, Boston Children's Hospital
International Physician Scholarship recipients
                                                              Katharine Brock, MD, Emory University/Children's Healthcare
                                                                  of Atlanta
Transgender Health Literacy 101: Providing Whole-
                                                              Jenna Freitas, MSN CPNP, Boston Children's Hospital
Person Care Without Assumption (SA501) D                      Caitlin Scanlon, MSW, Riley Hospital for Children
LGBTQ SIG endorsed                                            Shih-Ning Liaw, MD FAAP, Boston Children's Hospital
Ruth Thomson, DO MBA HMDC FACOI FAAHPM, Jack                  Jane deLima Thomas, MD FAAHPM, Dana-Farber Cancer
  Byrne Center for Palliative & Hospice Care of Dartmouth-        Institute
  Hitchcock Medical Center
Pat Starke, BSN RN CHPN                                       Analog Care in a Digital World: Telemedicine in
Denise Morris, EDD, Wesley College                            Outpatient Palliative Care (SA508)
                                                              Rural SIG endorsed
Beyond The Device: Exploring the Psychosocial and
                                                              Reggie Saldivar, MD, Memorial Sloan Kettering Cancer Center
Spiritual Aspects of the LVAD (SA502)
                                                              Emma C. Allen, BSN RN, Memorial Sloan Kettering Cancer
Shivani B. Martin, MD, Indiana University Health Physicians
                                                                Center
Peter H. Baenziger, MD MS, Indiana University School of
                                                              Youngho Kim, MD, Memorial Sloan Kettering Cancer Center
  Medicine
Helen McClain, MSW, Indiana University Health

18 | Questions? Call 847.375.4712 or e-mail info@aahpm.org.              A Advanced     D Diversity & Inclusion   H Hospice
Educational Sessions • S ATURDAY, M ARCH 16
Specialty Palliative APRN Practice Through State-              Speed Dating for Kids 2.0 (SA522) P
of-the-Art Graduate Education: Report of the HPNA              Emma Jones, MD, Pediatric Advanced Care Team
Graduate Faculty Council (SA509)                               Mary Lynn McPherson, PharmD MA MDE BCPS CPE,
Mary Ersek, PhD RN FPCN, University of Pennsylvania School         University of Maryland School of Pharmacy
   of Nursing                                                  Jill Morgan, PharmD, University of Maryland School of
Dorothy Wholihan, DNP AGPCNP-BC ACHPN FPCN, NYU                    Pharmacy
   College of Nursing
Clareen Wiencek, PhD ACNP-BC, University of Virginia           iGrieve: Virtual Bereavement on Social Media
   School of Nursing                                           (SA523)
Constance Dahlin, MSN ANP-BC ACHPN FPCN FAAN,                  David Buxton, MD, Center for Palliative Psychiatry
   Hospice and Palliative Nurses Association                   Sarah Rohrer, MSW LCSW ACHP-SW, HCA CJW Medical
                                                                 Center
Paper Sessions (SA510-SA511)
                                                               Current Evidence in Palliative Care: A Systematic
Case Session (SA512)                                           Review in Support of the National Consensus
                                                               Project Clinical Practice Guidelines for Quality
11:30 am–12:45 pm                                              Palliative Care (SA524) Q R
AAHPM COMMUNITY MEETINGS                                       Sangeeta Ahluwalia, PhD MPH, RAND Corporation and UCLA
Global HPM SIG                                                   Fielding School of Public Health
                                                               Anne Walling, MD PhD, RAND Corporation/Greater Los
Program Chiefs SIG                                               Angeles Veterans Affairs Healthcare System/UCLA David
Rural SIG                                                        Geffen School of Medicine
                                                               Karl Lorenz, MD MSHS, VA Palo Alto Health Care System/
HPNA SIG MEETINGS                                                Stanford University School of Medicine
Community Based Palliative Care SIG
Education SIG                                                  Leveraging Global Partnerships to Expand Human
Emergency Department SIG                                       Resources in Palliative Care: The Development of
Geriatrics SIG                                                 Regional Training Centers in Chile and Jamaica
Public Policy/State Ambassador SIG                             (SA526) D
                                                               Global SIG endorsed
AAHPM and HPNA Integrative Medicine SIGs                       Mark Stoltenberg, MD MA, Massachusetts General Hospital
AAHPM and HPNA LGBTQ SIGs                                      Dingle Spence, MD, Hope Institute Hospital
AAHPM and HPNA Research SIGs                                   Pedro E. Perez-Cruz, MD MPH, Pontificia Universidad de
                                                                 Catolica
                                                               Bethany Rose Daubman, MD, Massachusetts General Hospital
Noon–1:15 pm
Alternatives to Opioids for Managing Pain in                   An Integrative Medicine Approach to the Utilization
Hospice and Palliative Care (SA513)                            of Cannabis and Cannabinoids for Palliation
                                                               in Advanced Cancer Patients: Canadian/US
1:30–2:30 pm                                                   Perspectives and Practical Recommendations
CONCURRENT SESSIONS                                            (SA527)
Using Improv to Enhance Communication Skills                   Integrative Medicine SIG endorsed
Practice (SA520)                                               Sunil Aggarwal, MD PhD, SageMED/UW School of Medicine/
Kathleen Neuendorf, MD, Cleveland Clinic                          MultiCare
Stephanie B. Johnston, MD, Hands of Hope                       Maria-Fernanda Arboleda, MD, McGill University
Connor Brunson, BS, University of South Carolina Greenville    Claude Cyr, MD, McGill University/Quebec Cannabis Registry/
                                                                  Clinique
In With the New: Managing Acute Malignant Pain                 Antonio Vigano, MD MSC, McGill University
in Patients on Opioid Replacement Therapy with                 Paul J. Daeninck, MD MSC FRCPC, University of Manitoba
Buprenorphine (SA521)                                          Lynda Balneaves, PhD, University of Manitoba
Lori Earnshaw, MD FAAHPM, University of Louisville             Andree Neron, University of Montreal
Zachary Sager, MD MA, Beth Israel Deaconess Medical Center     Erin Prosk, MSC, Santé Cannabis
M. Kate Probst, PharmD BCACP BCGP, Sullivan University
   College of Pharmacy                                         Paper Session (SA528)

                                                               Case Session (SA529)

P Pediatrics     Q Quality     R Research         Visit AnnualAssembly.org for new information and updates. | 19