Perspectives 2021 - Tracking LP sentiment in turbulent times - Sanne Group
Page content transcription
If your browser does not render page correctly, please read the page content below
Perspectives 2021
December 2020/January 2021 • privateequityinternational.com

                                                              Tracking LP sentiment
                                                                  in turbulent times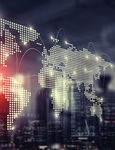 "Dominant      The Debevoise Private Equity Group continues to
                     lead the field, in an industry we have helped shape
   global private    for decades.

  equity practice    With consistently high rankings from PEI, Chambers
                     & Partners, and The Legal 500, we have been a
 with experience     recognized leader for more than 40 years.

       advising a    More than 300 lawyers work within the Group in
                     Debevoise offices around the world, making us one
 comprehensive       of the few truly global private equity practices.

range of clients"
                     www.debevoise.com
   Chambers Global
Contents

How to contact us

Senior Editor, Private Equity, Americas
Isobel Markham
isobel.m@peimedia.com, +1 646 380 6194
Senior Editor, Private Equity, EMEA
Adam Le
adam.l@peimedia.com, +44 20 7566 5437
                                                 Perspectives 2021
Senior Special Projects Editor
Graeme Kerr
graeme.k@peimedia.com, +44 20 3862 7491          ISSN 1474–8800 • DECEMBER 2020/JANUARY 2021
Special Projects Editor
Louise Fordham
louise.f@peimedia.com, +44 20 7566 5440
Senior Reporters
Carmela Mendoza
carmela.m@peimedia.com, +44 203 640 7512         Insight                                       Strength in numbers 17Capital
                                                                                               on what portfolio finance can offer 30

                                                 2
Rod James
rod.j@peimedia.com, +44 20 7566 5453
Senior Reporter – Asia                                                                         Seizing opportunities in
Alex Lynn                                                                                      secondaries Falling distributions and
alex.l@peimedia.com, +852 3704 4638
                                                 Seven LP opinions that matter                 increased capital calls are catalysing
Contributors
Amy Carroll, Claire Coe Smith, Marine Cole,                                                    sellers, says Pomona Capital         36
Jesse Koppi, Vicky Meek, Larraine Valentino      EDITOR'S LETTER                           8
Managing Editor, Production: Mike Simlett                                                      Subscription lines' ESG evolution
Production Editors: Daniel Blackburn,                                                          Debevoise & Plimpton discusses
Adam Koppeser                                    Analysis                                      innovations in fund finance      42

                                                 10
Copy Editors: Eric Fish, Nicholas Manderson
Art Director: Mike Scorer                                                                      How will Brexit shape private
Head of Design: Miriam Vysna                                                                   equity in Europe? Private equity
Senior Designer: Lee Southey                                                                   managers are making a pre-emptive
                                                 The sustainability shift Goldman
Designers: Denise Berjak, Pio Blanco                                                           strike, says LIS | Sanne         46
Head of Investor Research                        Sachs on opportunities for ESG-
Nicole Douglas                                   oriented investors                            Checks and balances Vistra on why
nicole.d@peimedia.com, +44 203 879 3894
                                                                                               collaboration is key when it comes
Head of Marketing Solutions,                     Asia's consumers look forward
Private Equity Group:                                                                          to governance                      52
Alistair Robinson
                                                 L Catterton discusses the impact of
alistair.r@peimedia.com, +44 20 7566 5454        changing customer habits           17         Changing of the guard Smart firms
Subscriptions and reprints                                                                     prioritise ESG, says RSM        56
subscriptions@peimedia.com                       Standing out from the crowd
Customer Service                                 Adams Street Partners on co-                  On the minds of investors Stars
customerservices@peimedia.com
                                                 investors' need for flexibility        25     of PEI's Future 40 ponder 2021  59
Editorial Director, US: Rich Melville
Editorial Director: Philip Borel                                                               Public and private eFront Insight on
Director, Product: Amanda Janis
Director of Research and Analytics: Dan Gunner     LP Perspectives                             converging markets                62

                                                   14                                          Q&As
Managing Director, Americas: Colm Gilmore
Managing Director, Asia: Chris Petersen
Chief Commercial Officer: Paul McLean
Chief Executive: Tim McLoughlin                    The impact of covid-19
                                                   Investment plans,
                                                                                               13
                                                   expectations                       20       Aware Super's Jenny Newmarch
                                                   Co-investments                     28       on climate change
                                                   Secondaries                        34       DEG's Carola Bose on Africa         33
                                                   GP relationships                   40
                                                                                               IFC's Jennifer McLeod Petrini
For subscription information visit                 Fund finance                       44       on Latin America                    39
privateequityinternational.com                     Due diligence                      48
                                                                                               AP6's Anna Follér on diversity      51
                                                   ESG and D&I                        54
                                                   Methodology                        64       ILPA's Jennifer Choi on the body's
                                                                                               D&I roadmap                      58

                                                                                     December 2020/January 2021      •   Perspectives    1
Seven LP opinions that matter Private Equity
    International's LP Perspectives 2021 Study takes the
    temperature of the investor community

2
                    020 has been an
                    unusual year, to put it         Seeking a step-up on                         To what extent do you agree that GPs are
                                                                                                 taking the risks of climate change seriously
                    mildly, writes Isobel           climate change                               enough in their own investment policies and
                    Markham. What                   Just over 40 percent say                     practices? (%)
                    started off ordinarily          GPs are taking the risks of
                                                                                                 100
                    enough turned                   climate change seriously
    on a dime when the coronavirus                  enough in their own
    pandemic swept across the globe at              investment policies and
    the end of the first quarter, causing           practices, while 22 percent
    not only a global public health                 indicate they are not doing                    80

    emergency but severe economic                   so. Climate change has
    hardship for many.                              become an increasingly
       And it's showing no signs of letting         hot-button issue among the
                                                                                                                           Strongly disagree
    up. At the time of writing, case                LP community, particularly                     60
                                                                                                                           Somewhat disagree
    numbers were beginning to spike                 in the last year, and we
                                                                                                                           Neither agree
    again in both the US and Europe,                anticipate investors                                                   nor disagree
    with new lockdowns coming into                  keeping up the pressure on                                             Somewhat agree
    effect and causing renewed fears for            their managers throughout                      40                      Strongly agree
    economies.                                      2021.
       Private equity has not escaped
    unscathed. While fundraising
    numbers remain robust, it's been
                                                                                                   20
    tough for all but the most familiar
    household names to raise capital.
    Some portfolio companies have
    been boosted by a "covid bump"
    while others – such as those in the                                                             0
    travel and hospitality industries –
    have been devastated. All have
    been forced to grapple with new              Source: Private Equity International's LP Perspectives 2021 Study

2    Private Equity International   •   December 2020/January 2021
Recession becomes a reality
                                                                                                    " The only certain
Top of mind for LPs right now when it comes to what could impact                                    thing about the
performance in the next 12 months is recession in core markets, which
should come as little surprise given the volatility of public markets and                           outlook for 2021
the increasing certainty that the effects of the pandemic will be felt
well into next year. Next in line is the covid-19 outbreak, followed by
                                                                                                    right now is
extreme market valuations. Concern around the US-China trade war has                                uncertainty "
dropped this year, likely as a result of coronavirus worries taking over.
Thinking of your private markets portfolio, which three factors will have the greatest
impact on performance over the next 12 months? (%)

                                   0         20           40           60       80        100
                                                                                                    ways of working. And that's not all.
Recession in core markets                                                                           The industry – and the world at large
                                                                                                    – has also been wrestling with an
Covid-19 outbreak
                                                                                                    increasingly acute climate crisis and
Extreme market valuations                                                                           escalating geopolitical tensions. The
                                                                                                    only certain thing about the outlook
US/China trade war
                                                                                                    for 2021 right now is uncertainty.
Availability of leverage in                                                                            That's where Private Equity
alternative investment markets
                                                                                                    International's LP Perspectives
Social unrest                                                                                       2021 Study, one of the most
                                                                                                    comprehensive of the private
Cybersecurity threat
                                                                                                    equity investor universe, comes in.
Impact of the UK's exit from the                                                                    For this year's study, PEI's Research
European Union
                                                                                                    & Analytics team surveyed 100
Threat of higher inflation                                                                          institutional investors to find out
                                                                                                    what's driving them, what's worrying
Natural disasters
                                                                                                    them and how they see the future of
                                                                                                    the asset class. n

Enthusiasm cools on                        How will your interest in the following regions change over the next 12 months? (%)
emerging markets
Investors are showing increased                                                      Greater interest     Similar interest        Less interest
appetite toward the more                                                    0            20         40         60            80           100
established private equity
markets of North America,                         Asia-Pacific

Western Europe and Asia-Pacific
                                                  Western Europe
over emerging markets. The
enthusiasm for Asia-Pacific in
                                                  North America
particular is perhaps a reflection
of that region's economies                        Central/Eastern Europe
being further along in their
recoveries, and thus far not                      Latin America
facing widespread second waves
of the covid-19 pandemic. On                      Middle East
KKR's third-quarter earnings call,
for instance, the firm credited                   Sub-Saharan Africa
its relative weighting to Asia as
benefiting its performance.                       North Africa

                                                                                         December 2020/January 2021          •    Perspectives    3
Insight

       A tale of two 2020s                              How do you feel private equity will perform against benchmarks in the next 12 months? (%)
       As unintuitive as it may seem
                                                        100
       in a downturn, investors have
       more confidence that private
       equity will exceed its benchmark
       next year than they did at the
       end of 2019: 39 percent expect                     80
       outperformance in the next 12
       months, up from 23 percent
       last year. However, there has
       also been an increase in those
       that expect it to fall below                       60
       its benchmark – 16 percent
                                                                                                                           Not applicable
       compared with 11 percent
                                                                                                                           Will fall below benchmark
       the year prior. Consequently,
       those indicating it will meet its                                                                                   Will meet benchmark
                                                          40
       benchmark has shrunk by 17                                                                                          Will exceed benchmark
       percentage points. This may be
       a reflection of the very different
       experiences investors have had
       this year depending on the make-                   20
       up of their portfolios: those with
       high levels of tech exposure have
       likely seen an uptick in value,
       while those with high exposure
       to retail, leisure and energy have                  0
                                                                   2019             2020              2021
       had a much tougher ride.

       LPs have second thoughts                         Do you plan to buy or sell fund stakes on the secondaries market in the next 12 months? (%)
       There's been a slight uptick in
                                                        100
       the percentage of respondents
       planning to buy or sell fund
       stakes on the secondaries market
                                                          80
       in the next 12 months: 20 percent
       intend to both buy and sell,
       while 22 percent plan to just buy.                                                                                Neither buying nor selling
       Despite the expectation of an                      60
                                                                                                                         Yes, selling only
       increase in forced sellers caused                                                                                 Yes, buying only
       by a downturn, the proportion                                                                                     Yes, both buying and selling
       looking just to sell – 7 percent – is              40
       down from 12 percent last year.
       Those looking to buy could be
       seeking to increase exposure to                    20
       managers that are benefiting in
       today's environment, while taking
       advantage of potentially softer                     0
       pricing.                                                     2019             2020             2021

    Source: Private Equity International's LP Perspectives 2021 Study

4    Private Equity International       •   December 2020/January 2021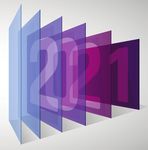 Too often your
  tax information
  is locked in a
  black box.
  RSM is here to unlock that box.
  Introducing PartnerSight, a cloud-based
  platform that delivers your tax data in real
  time—giving you powerful insights, allowing
  you to make better and quicker investment
  decisions, and offering enhanced transparency
  to your limited partners.

  Experience the power of being understood.
  Experience RSM.

  rsmus.com/partnersight

RSM US LLP is the U.S. member firm of RSM International, a global network of independent audit, tax and consulting firms.
Visit rsmus.com/aboutus for more information regarding RSM US LLP and RSM International.
Insight

       ESG is non-negotiable                            In light of covid-19, will your institution: (%)
       Just 12 percent of LPs are willing                                                                                                    Yes         No
       to relax their ESG policies as it                                                           0            20       40          60        80        100
       relates to private markets fund
       investments in light of covid-19.                Have greater appetite for distressed
                                                        debt or special situations investment
       In fact, from our conversations                  strategies?
       with the market over the past
       few months, ESG considerations
       are more important than ever                     Be less likely to invest with new GPs?
       as GPs and LPs seek to ensure
       their portfolios are as financially
       sustainable and future-proof as
       possible.                                        Be more flexible with GPs to invest
                                                        beyond their investment mandate?
          Another finding we've seen
       playing out in the data: just over
       half are less likely to invest with
       new GPs. This is likely down to a                Be more active on the secondaries
       desire to stick with the tried-and-              market as a seller?

       tested during times of distress, as
       well as the practical difficulties of
       conducting due diligence on new                  Relax your ESG policy as it relates to
                                                        private markets fund investments?
       managers remotely.

       Built to last
       Private equity investors are pretty happy with how                           asset classes surveyed as part of the study. This may
       their GPs have been structuring their deals: 72 percent                      be driven by how well private equity portfolios have
       indicated they were at least somewhat confident deals                        held up thus far, aided by government interventions,
       had been structured sensibly enough to withstand the                         persistently low interest rates and a rapidly recovering
       downturn. This compares favourably with the other                            (although still volatile) public market.

       How confident are you that your GPs' deals have been structured sensibly enough to withstand the downturn? (%)

                                    Very confident          Somewhat confident          Neutral            Somewhat not confident         Very not confident

                                0                      20                      40                          60                   80                      100

         Private equity

         Infrastructure

         Private debt

         Venture capital

         Private real estate

    Source: Private Equity International's LP Perspectives 2021 Study

6    Private Equity International       •   December 2020/January 2021
Private equity fund
administration
and beyond
We cover every aspect of private equity administration, from
investor onboarding, to fund administration, to middle and
back office support, to treasury services and more. Whether
you're restructuring or exiting, we can help your portfolio
companies expand and operate globally. We use the
best-in-class technology to remove back-office headaches,
increase transparency and lower risk for your organisation.

Learn more
www.vistra.com/private-equity

Seizing a world of opportunity
This document is subject to, and must be read in conjunction with our Legal Notice (including Disclaimer) at www.vistra.com/notices. Copyright © 2020 by Vistra Group Holdings SA. All Rights Reserved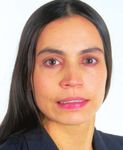 Insight

    Editor's letter

    Private equity's resilience                                                                           New York
                                                                                                    130 West 42nd Street
                                                                                                          Suite 450

    offers comfort
                                                                                                          New York
                                                                                                          NY 10036
                                                                                                     T: +1 212 633 1919

                                                                                                          London
                                                                                                      100 Wood Street
                                                                                                          London
                                                                                                         EC2V 7AN
                                                                                                    T: +44 20 7566 5444
                          Isobel Markham                                                                Hong Kong
                          Isobel.m@peimedia.com                                                    19F On Hing Building
                                                                                                 1 On Hing Terrace Central
                                                                                                        Hong Kong
                                                                                                    T: +852 2153 3240

    A
                                                                                               Private Equity International
            t a Private Equity International conference in November, I asked an                Published 10 times a year by
                                                                                             PEI Media. To find out more about
            investor panel what had surprised them the most in the way private                 PEI Media visit thisisPEI.com
            markets had reacted to the coronavirus pandemic and subsequent
                                                                                                      © PEI Media 2020
    lockdowns. The one thing all the panellists mentioned: the resilience of private
    equity portfolios in the face of such a turbulent year.                                  No statement in this magazine is to
                                                                                             be construed as a recommendation
        That resilience is likely to be what has led to LPs' positive evaluation of the         to buy or sell securities. Neither
    private equity market in this year's LP Perspectives 2021 Study. Just 8 percent are        this publication nor any part of it
                                                                                             may be reproduced or transmitted
    looking to invest less capital in the asset class over the next 12 months, while              in any form or by any means,
    a healthy 45 percent are looking to                                                      electronic or mechanical, including
                                                                                                  photocopying, recording, or
    shift more capital into private equity –
    considerably higher than we found for        "     Investors are                             by any information storage or
                                                                                              retrieval system, without the prior
    other alternative asset classes.              putting their trust in                           permission of the publisher.
                                                                                                   Whilst every effort has been
        This does not mean smooth sailing,                                                     made to ensure its accuracy, the
    for investors or for fund managers.           the asset class as a                        publisher and contributors accept
                                                                                              no responsibility for the accuracy
    Unsurprisingly, more LPs this year            steady pair of                                of the content in this magazine.
                                                                                                 Readers should also be aware
    indicated their PE investments have
    fallen short of benchmarks in the             hands       "                                  that external contributors may
                                                                                                 represent firms that may have
                                                                                               an interest in companies and/or
    last 12 months. While fundraising                                                         their securities mentioned in their
    numbers for the year look robust thus far, that capital is mainly concentrated                    contributions herein.
    in the hands of the largest managers – in fact, PEI data show only 3 percent of
                                                                                                Cancellation policy You can
    capital raised across private equity, real estate and infrastructure in the first half     cancel your subscription at any
    of the year went to first- or second-time funds.                                         time during the first three months
                                                                                                 of subscribing and you will
        But despite the challenges, one thing is clear: investors are putting their trust      receive a refund of 70 percent
    in the asset class as a steady pair of hands when all else is uncertain.                   of the total annual subscription
                                                                                                 fee. Thereafter, no refund is
                                                                                             available. Any cancellation request
                                                                                                needs to be sent in writing to
                                                                                               the subscriptions departments
                                                                                             (subscriptionenquiries@peimedia.
                                                                                                com) in either our London or
                                                                                                       New York offices.

                                                                                             Printed by Stephens & George Ltd
                                                                                                 stephensandgeorge.co.uk

    Isobel Markham

8    Private Equity International   •   December 2020/January 2021
SEE
         With eFront, you can
         manage private assets
         and funds in your
         portfolio, understand

IT ALL
         risk and performance
         attribution, and gain
         transparency into every
         level of your investments

                 www.efront.com
Analysis

 K E Y N O T E                                                     I N T E R V I E W

                 The sustainability shift

      The current environment may produce opportunities for ESG-oriented private
     markets investors, says Ken Pontarelli, who recently returned to Goldman Sachs to
        lead a new sustainable investing group in the firm's Alternatives business

 Environmental, social and governance                                                      amounts of capital for us to stay on the
                                                               SPONSOR
 investing has been top of mind for                                                        right side of the climate ledger, for ex-
                                                        GOLDMAN SACHS
 many investors over the last few years,                                                   ample.
 but the events of 2020 are likely to give                                                    On the commercial side, we now
 this theme – and its more focused cous-
 in, impact investing – additional mo-
 mentum. The visible effects of climate
                                               Q    You have been
                                                    investing in ESG-related
                                               opportunities for many years
                                                                                           see compelling tailwinds driving ESG
                                                                                           investment. Even if you do not have a
                                                                                           personal interest in ESG, it is hard to
 change, a pandemic and social unrest          now. Why did you become                     ignore the financial case today for in-
 have created a renewed focus on sus-          interested in this area?                    vesting according to these principles.
 tainability from both the business com-       I started to focus on impact investing
 munity and broader public alike.
    This trend is likely to have knock-
 on effects for private investments. We
                                               through a combination of deeply per-
                                               sonal views and the commercial ben-
                                               efits of investing according to ESG
                                                                                           Q    After leaving Goldman
                                                                                                Sachs in 2017, you
                                                                                           established your own firm,
 caught up with industry veteran Ken           principles.                                 Mission Driven Capital Partners.
 Pontarelli, who recently re-joined                We have a climate crisis looming        What was behind that move?
 Goldman Sachs as a partner to lead a          large and there are many pressing so-       I saw a gap in the market. I care deeply
 new group focused on sustainable in-          cial issues that need to be addressed. It   about social and environmental issues,
 vesting in the firm's Alternatives busi-      is evident that these challenges will not   and there was a scarcity of classically
 ness, to get his views on ESG trends          be solved by government action and          trained private equity investors sourc-
 and opportunities in private markets.         philanthropy alone. It will take massive    ing ESG opportunities, so it seemed

10   Private Equity International   •   December 2020/January 2021
Analysis

                                                          Q     Has the argument around returns and
                                                                sustainability now been won?
                                                          I still see some degree of scepticism. Some people still
                                                          believe ESG investments must translate to concessionary
                                                          returns, particularly in private markets. I can understand
                                                          why; there were a few waves of "green tech" investments
                                                          that did not pan out as expected.
                                                              However, the landscape is fundamentally different
                                                          today. In renewable energy, for example, some companies
                                                          made promises around energy transition in the past, but
                                                          they weren't on firm footing – many were funded too
                                                          early or perhaps should never have received funding.
                                                          Today, the cost of energy from renewable sources has
                                                          fallen and renewables are often more cost-effective than
                                                          fossil fuels. The kind of progress made in power and
                                                          renewables 15 to 20 years ago is starting to play out in
                                                          other areas, such as plastic alternatives and water usage.
                                                          Companies targeting these spaces now make strong
                                                          economic propositions, as well as sustainable ones.
                                                              We believe that we are on the verge of a highly
                                                          attractive ESG-oriented investing environment, and
                                                          consequently, we think that the amount of capital lining
                                                          up behind ESG in private markets is poised to grow.

like a natural move. The firm was                                              both the chief sustainability officer and
intended to fill the gap between ear-       "On the commercial                 the CFO, who cares mostly about the
ly-stage venture capital and infrastruc-                                       bottom line.
ture, which is later stage and lower        side, we now see                       The sectors we plan to target are
risk. Our aim was to provide growth                                            fairly broad but they are all connect-
capital that generated a positive and       compelling tailwinds               ed by an environmentally and socially
measurable impact alongside financial                                          conscious approach – clean energy, sus-
returns.                                    driving ESG                        tainable transport, sustainable food and
                                                                               agriculture, waste and materials and
                                            investment"
Q     Now that you are back at
      Goldman Sachs, where
will your focus lie?
                                                                               ecosystem services. For example, we
                                                                               might finance a company that produces
                                                                               cost-effective substitutes for plastics in
I had previously worked at Goldman                                             packaging – that kind of product would
Sachs for 25 years, so I knew that the                                         be at the top of the list for every major
firm's commitment to sustainability                                            consumer goods company to help them
was a priority for our Executive Of-                                           meet their sustainability objectives.
fice. I could see that I would have a far
greater impact if I re-joined a firm with
significant investors and corporate re-
lationships than I could in a third-party
                                                                               Q    What have been the
                                                                                    most important recent
                                                                               developments in ESG
firm.                                                                          investing?
    In our new group, we plan to pro-                                          ESG investing has gained an enormous
vide growth capital to businesses with                                         amount of traction in a relatively short
products and services that help compa-                                         period of time. This year, in particular,
nies operate sustainably in a cost-effec-                                      has raised awareness about the gravi-
tive way. You need to be able to satisfy                                       ty of the problems we are facing on a

                                                                    December 2020/January 2021       •   Perspectives   11
Analysis

 global scale. The wildfires in Australia                                   longer afford to have a singular focus
 and California, for example, have real-          "Many business            on the bottom line.
 ly personalised the impact of climate
 change as we see the results unfolding
 in more extreme ways than had pre-
 viously been predicted. On the "S"
                                                  leaders see covid-19 as
                                                  an issue for the next
                                                                            Q    What are the most
                                                                                 challenging aspects of
                                                                            ESG investing?
 – social side – we have seen systemic                                      There is a lot of focus on measure-
 injustice highlighted this year, while           18 months or so, but      ment of ESG metrics, and the prac-
 employees, customers, suppliers and                                        tice is evolving. It takes a significant
 investors have been demanding that               they recognise that       amount of work and close partnership
 companies operate with a higher stand-                                     with portfolio companies to aggregate
 ard of care than ever before.
                                                  climate change will be    ESG information and report on an
     Ten years ago, only a relatively small       an issue for the next     entire portfolio of investments. It can
 amount of capital was directed towards                                     also be difficult to measure both direct
 opportunities that had an ESG angle;             several decades"          and ancillary ESG impact. That can
 today, almost a third of public market                                     lead some investors to throw up their
 capital is being invested in ESG-related                                   hands in frustration because they want
 strategies. Almost every Fortune 500                                       a path to standardised information, ap-
 company now produces a sustainabili-                                       proaches and measures. The industry
 ty report. We are starting to see sim-                                     will eventually find an approach that
 ilar developments in private markets,                                      works well for all stakeholders, but it
 where currently only a small fraction                                      will take time.
 of the capital is committed to ESG and                                         In the meantime, we can customise
 impact investments – but that is chang-                                    metrics that are most relevant to each
 ing, and I think the shift will happen                                     company and the impact they are in-
 quickly.                                                                   tended to produce. The benefits of re-
                                                                            newable energy, for example, are very

 Q    How much of an effect has
      the pandemic had on ESG
 investing?
                                                                            different from those of substitutes for
                                                                            plastic packaging, and the metrics that
                                                                            measure their success should be tai-
 In the early stages, there were concerns                                   lored accordingly.
 that ESG and sustainability would take
 a back seat – that they were only issues
 to be addressed when times were good.
 If anything, the pandemic has only
                                                                            Q    How do you see ESG and
                                                                                 impact investing evolving
                                                                            over the coming years?
 reaffirmed the business community's                                        I hope that in five years' time we can
 commitment to operating sustainably.                                       look back and say that this was a great
 Many business leaders see covid-19 as                                      time for ESG and sustainable investing.
 an issue for the next 18 months or so,                                     There is a scarcity of capital right now
 but they recognise that climate change                                     but plenty of opportunity, and that has
 will be an issue for the next several dec-                                 the potential to produce a strong return
 ades.                                                                      profile. This is what I was hoping to do
     People now also recognise how
                                                  "There is a scarcity of   when I returned to Goldman Sachs –
 rapidly things can change, and that                                        make impact-oriented investments that
                                                  capital right now but
 businesses need to have the agility to                                     generate the returns of traditional pri-
 pivot and the resilience to bounce back          plenty of opportunity,    vate equity. And if that prediction holds
 quickly from challenges. Increasing-                                       true, it may drive other firms to inte-
 ly, people are starting to realise that          and that has the          grate ESG into their processes. Over
 sustainability plays an important role                                     the medium term, I see the majority of
 in this. Building strong and positive            potential to produce a    private equity firms integrating ESG
 relationships with employees, suppli-                                      until it simply becomes part of a daily
 ers, customers and investors promotes            strong return profile"    routine, and expect a lot of opportunity
 resilience – corporations today can no                                     in this space going forward. n

12   Private Equity International   •   December 2020/January 2021
Analysis

                                           Q&A
          Aware Super's senior portfolio manager, Jenny Newmarch, explains how
          the Australian super fund is engaging with managers on climate change

Q      Aware Super is a founding
       member of the Climate
League 2030 initiative to reduce
                                                                                        infrastructure. We recently committed
                                                                                        to two grid-connected battery stor-
                                                                                        age investments in the US which we
emissions in Australia; how do                                                          believe will be well positioned as the
climate considerations play into                                                        political tide changes and states have
PE investments at Aware Super?                                                          increasing confidence in long-term na-

A     Aware Super has long held the
      belief that material unmitigated
                                                                                        tional climate policy.

climate impacts will be value destruc-
tive to our private equity investments.
When we invest with PE managers, we
                                                                                        Q      What are Aware Super's
                                                                                               aspirations for its private
                                                                                        markets portfolio in 2021?
take a close look at their ESG policies,
and more importantly, practices, with
a keen focus on how much attention is
                                                                                        A     With markets continuing to re-
                                                                                              main buoyant and, in particular,
                                                                                        venture capital markets showing no
paid to identifying climate risks in due                                                sign of slowing down, our primary fo-
diligence of target companies, as well     ESG policy for fund investments              cus for 2021 is to ensure we are finding
as how companies are managed to min-       due to covid-19; do you feel                 the most inefficient parts of the private
imise or mitigate their exposure either    this year's events have changed              equity markets that can sustainably out-
directly to climate change or indirectly   perceptions around ESG?                      perform the public markets. We envis-
through shifting climate-related poli-
cies or carbon prices.
    We recently committed as a corner-
                                           A     Aware Super has not relaxed its
                                                 ESG policies as a result of cov-
                                           id-19. We have continued to increase
                                                                                        age continuing to focus on mid-market
                                                                                        buyout funds, early- to mid-stage ven-
                                                                                        ture and small market growth funds
stone investor to Australian mid-mar-      our focus on engaging with managers          around the world.
ket PE fund Adamantem Capital Part-        to establish value-creative policies and         We remain cautious as to how the
ners Fund II, which has committed          practices in their portfolio management.     pandemic will affect different regions'
to net-zero emissions targets for all      Whilst we believe there could be poten-      ability to resume steady economic
its portfolio companies. We will be a      tial for acceleration of sustainable prac-   growth, and how continued shutdowns
member of the fund's Emissions Re-         tices as a result of covid-19 if companies   can slow dealflow. Therefore, we are
duction Committee, where best prac-        choose to extend remote working and          increasingly cautious about dry pow-
tices will be shared amongst members.      reduced international travel, our con-       der and increased J-curves. We are also
    Aware Super is also developing a       cern is companies and consumers may          monitoring our existing portfolio more
methodology to measure the emissions       believe the pressure to reduce emissions     regularly and are cautious to see what
of the PE portfolio to drive initiatives   has abated and take it less seriously.       happens to those companies that have
that support our portfolio-wide emis-          We are hopeful a change in US            been propped up by stimulus when that
sion reduction targets.                    government will see the US rejoin the        rolls off. Overall, however, our private
                                           Paris Agreement, encouraging other           markets portfolios have been well po-

Q    According to Private
     Equity International's LP
Perspectives 2021 Study, 12
                                           countries to do the same. We have also
                                           seen governments take climate consid-
                                           erations into account in their covid re-
                                                                                        sitioned throughout the pandemic and
                                                                                        those companies that were affected by
                                                                                        shutdowns saw a quick bounce back
percent of LPs would relax their           covery plans, such as prioritising green     where those shutdowns were lifted. n

                                                                             December 2020/January 2021      •   Perspectives   13
Analysis

                 Covid-19 upends the
                  fundraising process
                 Investors appear to have adapted quickly to virtual processes.
               Amy Carroll considers whether some of these changes are here to stay

O
                         ver 90 percent of                                  completely virtual due diligence pro-
                         LPs are prepared                                   cess with a manager with whom there
                         to conduct initial
                                                  "The sequencing has       had been no previous contact would be
                         meetings     with
                                                  all changed and we        a challenge."
                         GPs virtually in                                       "A very small number of LPs are
                         the wake of the          need to establish what    willing to invest with people that they
 onset of covid-19, according to Private                                    have never met at all," adds James
 Equity International's LP Perspectives           the new order of things   Coleman, founder of Quest Fund
 2021 Study. Meanwhile, two-thirds of                                       Placement. "The majority are willing
 investors will conduct fund due dili-            will be"                  to invest with those where they have to
 gence on an entirely virtual basis and                                     complete the fundraising process virtu-
 just over half – 52 percent – would be           JAMES WARDLAW             ally. Obviously, this dramatically works
 receptive to investing in fund manag-            Campbell Lutyens          in favour of established groups or those
 ers having never met face to face. This                                    that have built out significant LP rela-
 marks a radical departure from tradi-                                      tionships in recent years."
 tional fundraising protocol, and while                                         Remote working has also changed
 a narrow majority of LPs may theoret-                                      the natural course of the fundraising
 ically be willing to take the leap, in re-                                 journey. When international travel was
 ality their steps may be more tentative.                                   the norm, investors may put aside half
     "After an initial freeze in March and                                  a day to meet all the right people and
 April as people recalibrated, we have                                      conduct onsite due diligence.
 seen very little change or challenge                                           That meeting would prove crit-
 and our programme has continued un-                                        ical, according to James Wardlaw,
 affected," says Peter Linthwaite, head                                     vice-chairman at Campbell Lutyens.
 of private equity at Royal London As-                                      "If that meeting went well, you would
 set Management. "That said, targeted                                       come out at least two-thirds convinced
 funds had already been identified and                                      you were going to get their mon-
 preliminary meetings held. I think a                                       ey," he says. "That has now changed

14   Private Equity International   •   December 2020/January 2021
Analysis

In light of covid-19, will your institution: (%)

                                                                                                                                  Yes         No
                             0           10        20          30        40          50         60         70         80         90        100

Have greater appetite for
distressed debt or special
situations investment
strategies?

Be less likely to invest
with new GPs?

Be more flexible with GPs
to invest beyond their
investment mandate?

Be more active on the
secondaries market as a
seller?

Relax your ESG
policy as it relates to
private markets fund
investments?

On a scale of 1 to 5, how concerned are you about other LPs potentially defaulting in funds          completely. Investors are no longer
that you have committed to? (Average response)
                                                                                                     making that significant commitment of
                                                                                                     time and travel. If all it costs is a two-
                                                                                                     hour Zoom call, they have nothing to
                                                                                                     lose. What's the next step? Is it anoth-
                                                                                                     er Zoom call? The sequencing has all
                                                                                                     changed and we need to establish what
                                                                                                     the new order of things will be."

                                                                                                     Finding the balance
                                                                                                     The big question is: will the fundrais-
                                                                                                     ing process revert entirely once meet-
                                                                                                     ing and travel restrictions are lifted?
                                                                                                     The general consensus is that some
                                                                                                     changes, at least, are here to stay. "A
                                                                                                     lot of LPs are increasingly comfortable
1 (not very concerned)                                                     5 (very concerned)        with having initial interactions remote-
                                                                                                     ly," says Gabrielle Joseph, head of due
                                                                                                     diligence and client development at
Source: Private Equity International's LP Perspectives 2021 Study                                    Rede Partners. "And a lot of GPs have

                                                                                          December 2020/January 2021       •   Perspectives    15
Analysis

 Would your institution: (%)
                                                                                                                                Yes        No

                           0          10           20          30        40       50         60         70          80         90         100

 Take a first GP meeting
 virtually?

 Conduct fund due
 diligence entirely
 virtually?

 Commit to a new
 manager's fund without
 ever meeting face to
 face?

 Source: Private Equity International's LP Perspectives 2021 Study

 become very skilled at pitching re-                 part in the process," she adds. "Some        response to covid-19 include a lack of
 motely. They will continue to use those             LPs also note that eliminating the travel    willingness to contemplate increased
 skills to avoid unnecessary travel in the           requirement has allowed them to meet         latitude when it comes to GP invest-
 early stages of fundraising."                       with a greater volume of managers than       ment strategy. Only 36 percent of in-
     Joseph also believes annual meetings            during normal times."                        vestors say they would be more flexible
 will remain at least hybrids, comprising               Other key findings related to the LP      with their GPs when it comes to their
 both in-person formats and live stream.                                                          investment mandate. "We have been
 But she adds that a question mark re-                                                            very focused on identifying any strat-
 mains over the critical conference sea-                                                          egy drift amongst GPs," says Mikael
 son. "Conferences are an extremely                                                               Huldt, head of alternative investments
 efficient way for us to help our clients                                                         at AFA Insurance.
 build LP relationships," she says. "The                                                              LPs have nonetheless been keen
 question is whether people will feel safe                                                        to tap into sectors and strategies ben-
 attending large-scale events where del-                                                          efiting from covid-19, ranging from
 egates have travelled from all over the                                                          healthcare and technology, to special
 world."                                                                                          situations. But primarily, investors are
     Certainly, LPs seem to have moved                                                            contemplating the longer-term impli-
 more quickly up the comfort curve than                                                           cations of the pandemic.
 we might have expected at the onset of
                                                         "Virtual diligence does                      "The most simple and apparent les-
 covid-19, according to Jennifer Choi,                   allow more members of                    son so far, as we see it, is that diversifi-
 managing director of industry affairs at                                                         cation is still extremely important to be
 the Institutional Limited Partners Asso-                the LP's team to take                    able to withstand any black swan events
 ciation. "While there are serious draw-                                                          such as this," Huldt says.
 backs to an all-virtual process, such as                part in the process"                         "Therefore, I would guess that very
 the inability to read the body language                                                          niche and narrow strategies in certain
 in the room during an onsite among a                    JENNIFER CHOI                            sectors and geographies may have a
 GP's team, virtual diligence does allow                 ILPA                                     harder time attracting capital going
 more members of an LP's team to take                                                             forward." n

16   Private Equity International     •    December 2020/January 2021
Analysis

K E Y N O T E                                                 I N T E R V I E W

             Asia's consumers look
                     forward

    The pandemic has done little to dent demand in the region, where fast-changing
    customer habits are offering up opportunities for investors, say L Catterton Asia
                  managing partners Chinta Bhagat and Scott Chen

Q   How has covid-19
    impacted consumer
demand and behaviours in Asia?
                                                           SPONSOR

                                                       L CATTERTON
                                                                                      hasn't had an impact. We are focus-
                                                                                      ing on three areas where covid-19 has
                                                                                      caused shifts, with the first and largest
Scott Chen: In Asia, we have for the                                                  being remote consumption. Wheth-
most part seen a return to pre-pandem-      consumption by the Asian consumer         er that is remote learning, telehealth
ic levels of activity and behaviour. Chi-   to continue to drive future growth in     or entertainment and fitness at home,
na saw nearly 5 percent GDP growth          global GDP.                               this is a big area of opportunity. Sec-
in the third quarter of 2020, which            In terms of the pandemic's impact      ond is an amplified focus on health and
followed a strong Q2. Meanwhile, our        on the Asian consumer, the key take-      wellness, which includes both physical
exclusive partner, luxury goods retailer    away we are seeing is an acceleration     and mental health. That covers nu-
LVMH, achieved triple-digit growth in       of trends that were already underway.     trition and diet – we see big shifts in
China in Q3 – its online China store        We have been tracking many of those       Asia towards replacing beef with more
has become the largest store for the        trends through our primary and sec-       chicken and pork, for example. From
company globally, which is significant      ondary research on consumer behav-        a mental health perspective, there is a
given its large physical presence in        iour and categories that are best posi-   growing focus around companionship
Paris, New York, Hong Kong and else-        tioned to benefit from these trends.      in the form of pet ownership, and this
where. We expect the rapid growth in           But this is not to say that covid-19   has been an area of strength for our

                                                                           December 2020/January 2021      •   Perspectives   17
Analysis

 firm – we now have 10 pet-related in-         each at a different end of the spectrum,
 vestments in our portfolio globally. All      which play into these changing trends.
 of these trends are areas where we have           In June, we invested $250 million
 investment experience.                        in Indian telecoms operator Reliance
     Third is the evolution of retail. Of-     Jio Platforms. Reliance began its ef-
 fline retail is clearly more challenged       forts to build a digital technology in-
 and how that develops going forward,          frastructure platform in India over
 once covid-19 is behind us, is a ques-        four years ago, and earlier this year it
 tion that everyone is asking. But new,        decided to sell around a third of the
 entirely online forms of retail, like Chi-    company in an effort to deleverage its
 na's social commerce, are starting to         balance sheet. Besides L Catterton,
 take off and are now spreading globally.      the business has sold stakes to Face-
 China is arguably more advanced than          book, Google, Silver Lake, Vista Eq-
 the West in direct-to-consumer and so-        uity Partners, General Atlantic, KKR,
 cial consumer marketing, with the Chi-        Mubadala, Abu Dhabi Investment Au-
 nese version of TikTok several years          thority, and TPG, among other similar
 ahead of the international version, for       notable investors.
 example. In such channels, there are              We decided to get involved midway
 influencers who wear branded products         through this process, although Reli-
 that you can click on and buy imme-           ance decidedly did not need our capital.
 diately, closing the loop of that e-com-      But after discussions with the compa-
 merce experience on your phone.               ny's senior team, they invited us to par-
                                               ticipate given our experience in build-
 Chinta Bhagat: To round off where             ing digitally native consumer brands.
 we see opportunities, we have also been       Our experience with companies like
 looking at what happens to traditional        connected fitness company Peloton
 business models, as well as out of favour     and online used car retailer Vroom
                                                                                           "Entirely online forms
 sectors, asking whether there are coun-       were important proof points, and the
 ter-cyclical opportunities. Earlier in        company wanted first-hand access to         of retail, like China's
 the year, our firm made an investment         this expertise. Jio Platforms has made
 in Norwegian Cruise Lines, for exam-          over a dozen acquisitions in different      social commerce, are
 ple, and our thesis has held up well.         online consumer verticals and it now
 We regularly come across traditional          needs to scale each vertical and make       starting to take off
 consumer businesses under temporary           them individually successful. Given our
 pressures, or with challenged balance         experience here, we believe we can be       and are now spreading
 sheets and ask ourselves if any of these      very helpful.
 businesses are worth investing behind.            Jio is a great example of the evolu-
                                                                                           globally"
 Conversely, if some of the trends occur-      tion of retail where technology is im-
 ring now under covid-19 become more           pacting which brands will win. We're        SCOTT CHEN

 structural and permanent, then there          very happy with our involvement there
 may be entire categories that come into       and consider it a great addition to our
 question. We are studying these closely       portfolio during covid-19.
 to assess when and how we might step              Another relatively recent addition to
 in with an investment.                        our portfolio is Owndays, an innovative
                                               eyewear company that delivers afforda-

 Q   What opportunities are
     emerging for investing in
 consumer brands in the region
                                               ble, high-quality prescription glasses
                                               in around 20 minutes. It is an essential
                                               service, with all the elements of a 21st
 because of these shifts?                      century branded consumer product.
 CB: Let me answer that by telling you         Globally, our firm has similar invest-
 about two of our recent investments,          ments in this category. Owndays is a

18   Private Equity International   •   December 2020/January 2021
Analysis

  Q      How has the pandemic impacted opportunities for
         brand globalisation out of Asia?
   CB: When we think about global consumption trends, we see three major                Q    How has investor appetite
                                                                                             for consumer brands in
   themes: regionalisation; globalisation involving Western brands coming               Asia changed in 2020, and
   to Asia; and globalisation involving Asian brands going out of Asia. The             what is the fundraising outlook
   latter is indeed slower, but most of our focus remains on domestic brands            going forward?
   targeting domestic consumption, so much of our portfolio is China for                SC: We are seeing the shoots of eco-
   China, India for India, and so on. Where we have an opportunity to                   nomic recovery across Asia, with
   help create regional and then global leaders, we do take it, after carefully         Asia-Pacific deal numbers tracking
   assessing what it will take to make this a reality.                                  consistently. There were more deals
                                                                                        in Asia-Pacific since April than in ei-
   SC: The globalisation trend for brands is indeed a little bit slower now in          ther the US or EMEA; that is not sur-
   terms of Asian brands going outbound. However, we are seeing very strong             prising given where those economies
   regionalisation of brands, such as how portfolio company Owndays has                 are but it has never happened before
   expanded from Japan across Asia and then into China.                                 in the history of doing deals. Since
   Given the relatively rapid recovery of the Chinese market, we are also               April, China deals have also grown to
   currently helping four of our global portfolio companies enter China,                be about half the total for Asia-Pacific,
   ranging from apparel to cosmetics to restaurants. The opportunity in China           illustrating the power of the Chinese
   is large and our team has built the capability to help these companies. Every        economy, which accounted for around
   category, every channel and every brand are different, but we are trying             40 percent of the total six months
   to set up a playbook to speed that process up from months to weeks. That             pre-covid.
   means that despite all the challenges impacting their businesses at home,                Furthermore, since April, deals in
   Western and Asian companies can grow in China.                                       the region are up in size by about 11
                                                                                        percent, suggesting that it is not just
                                                                                        small companies looking to raise cap-
                                                                                        ital but larger businesses too. Almost a
Japanese brand that has now traversed       SC: Three countries make up about           third of that deal volume is going into
most of Asia with today over 250 stores     two-thirds of Asia's consumer GDP –         consumer tech. That is an interesting
in 11 countries. L Catterton has a con-     Japan, China and India – and, not sur-      development, because in the last few
trolling stake in the business.             prisingly, they are our primary markets.    years it was fintech and healthcare that
                                            We will, on the other hand, maintain        were leading the way, and now it is all

Q    Which sectors and
     geographies are most
interesting you in the region?
                                            our opportunistic posture in South-East
                                            Asia, Korea, Australia and New Zealand.
                                                We see consumption growth in Asia
                                                                                        about consumer tech.

                                                                                        CB: To build on that, while we are well
CB: We are a pan-Asia focused con-          divided into three stages of evolution.     set up to cover the region across all of
sumer fund that covers all the major        First, unit growth, where the massive       these categories, we are focused on de-
economies in Asia. When we look at          growth in the middle class generates        livering the best risk-adjusted returns
GDP globally, two of the top three          more spending by those who can af-          on our capital. Our investors believe
economies are in Asia – China and Ja-       ford it, as exemplified and led by India.   our team and the Asia funds are unique-
pan, as well as two of the fastest-grow-    The second is spending growth, where        ly positioned to take advantage of con-
ing economies – India and Indonesia.        people are just spending more money         sumer tailwinds in both current and
There is a lot of consumer activity in      per capita, as seen in China and Korea.     emerging categories across the region.
the region supported by very strong         The third is wealthy lifestyle growth,      We have mentioned a number of them,
demand tailwinds. In India, for exam-       as we see in Japan, where there is the      including consumer healthcare and
ple, the middle class is forecast to grow   emergence of the lifestyle-orientated       technology or, more specifically, Chi-
by 500 million people in the next 10        consumer and brands. That consumer          nese social commerce, among others.
years. So we're spoilt for choice when      is not necessarily only buying luxury           With strong teams across offices in
it comes to opportunity, and what we        products, but they are improving their      Tokyo, Shanghai, Hong Kong, Bei-
do is prioritise the most attractive in-    lifestyle on a daily basis. While geogra-   jing, Mumbai, Singapore and Sydney,
vestments in consumer categories of         phies are important, so too are the cat-    we are very excited about the oppor-
interest across these countries, which      egories we are investing behind and the     tunities in the consumer sector across
offer the most compelling risk/return.      stage of consumer evolution.                the region. n

                                                                             December 2020/January 2021      •   Perspectives   19
Analysis

                  LPs remain bullish on
                      private equity
     Appetite for the asset class is going strong, despite a concerning combination of high
           valuations and a faltering economic environment, writes Amy Carroll

 T
                he overwhelming ma-               Investors in the asset class remain      medium term and remain a highly at-
                jority of LPs expect to        confident about its ability to navigate     tractive asset class."
                maintain or increase           a turbulent short-term future – 39 per-        Merrick McKay, head of European
                their exposure to private      cent believe their portfolios will exceed   private equity at Aberdeen Standard
                equity over the next 12        benchmarks in the next 12 months.           Investments, is also positive. "Private
                months, despite global         Only 16 percent fear the worst. Mean-       equity firms today are far removed
 shockwaves from the pandemic, ac-             while, 72 percent of LPs are either         from the passive backers of good man-
 cording to Private Equity International's     confident or very confident that pri-       agement teams they were in the distant
 LP Perspectives 2021 Study. Indeed, 45        vate equity deals have been structured      past," he says. "Today, the private eq-
 percent plan to pump more money into          sensibly enough to withstand the            uity model is ideally suited to driving
 the asset class.                              downturn.                                   business growth in benign environ-
    This bullishness reflects solid per-          "Perhaps the most striking feature       ments, but also to making the changes
 formance. More than two-thirds of             of private equity's handling of the covid   that need to be made when the going
 investors found their private equity in-      downturn, compared to previous eco-         gets tough."
 vestments have met or exceeded bench-         nomic crises since 1990, has been the
 marks in the last 12 months. However,         speed and hands-on approach adopted         Favoured strategies
 returns have fallen short for more than       by GPs to position portfolio companies      Buyout, growth capital and distressed
 one in five LPs, up from 8 percent a year     for a sustained downturn," says Peter       strategies are deemed the most at-
 ago. The proportion of investors to have      Linthwaite, head of private equity at       tractive segments right now. LP ap-
 experienced outperformance has also           Royal London Asset Management.              petite varies significantly, however, by
 declined from 47 percent to 34 percent.          "The drive for liquidity; renegotiat-    region. While over 30 percent of in-
    In a protracted low interest rate          ing banking facilities; taking advantage    vestors expect to boost their exposure
 environment with limited alternatives         of government packages and rapidly          to Asia-Pacific, Western Europe and
 for alpha, however, appetite for pri-         repositioning strategic plans, have all     North America, interest in emerging
 vate equity remains voracious. The fact       contributed to maintaining the integri-     and frontier markets has slumped.
 36 percent of LPs find themselves un-         ty and sustainability of portfolio com-        LPs are watching closely to see how
 derweight to private equity will only         panies. Overall, I believe private equity   GPs pivot their investment strategies to
 exacerbate this trend.                        will continue to generate alpha over the    respond to the current situation. While

20   Private Equity International   •   December 2020/January 2021
Analysis

How has private equity performed against its benchmark over the past 12 months? (%)             How confident are you that your GPs' deals
                                                                                                have been structured sensibly enough to
100                                                                                             withstand the downturn? (%)

                                                                                                100

 80

                                                                              Not applicable

 60                                                                           Fell below
                                                                              benchmark          90

                                                                              Met benchmark

 40                                                                           Exceeded
                                                                              benchmark

                                                                                                 80
 20

  0
             2019                 2020                  2021
                                                                                                 70

How do you feel private equity will perform against benchmarks in the next 12 months? (%)

100                                                                                              60

                                                                                                                                Somewhat not
 80                                                                                                                             confident

                                                                              Not applicable                                    Neutral
                                                                                                 50
                                                                              Will fall below                                   Somewhat
 60                                                                                                                             confident
                                                                              benchmark
                                                                              Will meet                                         Very confident
                                                                              benchmark
 40
                                                                              Will exceed        40
                                                                              benchmark

 20

                                                                                                 30
  0
             2019                 2020                  2021

half of investors believe their manag-           patchy and perhaps the greatest weak-           20
ers are remaining disciplined and are            ness in making the case for private
sticking to their investment thesis, 47          equity in any asset allocation decision
percent have experienced occasional              is the lack of regularly produced and
examples of style drift.                         consistent PME [public market equiv-
    There are also some investors – al-          alent]," says Linthwaite.                       10
beit a minority – that still believe they            "The covid crisis has highlighted
do not have sufficient information with          the weakness of current valuation and
which to assess performance.                     reporting practices at times of market
    "There is no question that inves-            turbulence. At a very minimum, quar-
                                                                                                  0
tor reporting on performance has                 terly valuations should be required,
improved significantly in the past 10            reversing the trend towards semi-an-           Source: Private Equity International's LP
years. But comparative data remains              nual valuations. The issue of the lag of       Perspectives 2021 Study

                                                                                      December 2020/January 2021          •   Perspectives       21
Analysis

                                                How much capital do you plan to invest              What is your current allocation position for

        7.3%
                                                in private equity in the next 12 months             private equity? (%)
                                                compared with the previous 12? (%)

                                                100                                                  100

        Percentage by which investors
     anticipate the share of their portfolio
           dedicated to alternatives             90                                                   90
           will increase, on average,
               in five years' time

 two months-plus between quarter ends            80                                                   80
 and the production of GP reports also
 needs addressing."
     Of course, the macro environment
 is presenting plenty of cause for con-
 cern. While the US/China trade war              70                                                   70
 may have slipped down the list of
 challenges keeping investors awake at
 night – from 61 percent last year to
 33 percent this year – unsurprisingly,
 the covid-19 outbreak and anticipated           60                                                   60

 recession in core markets have many
 LPs rattled. Interestingly, however, as                                     Do not invest                                       Do not invest
 we teeter on the brink economically,
                                                                             Invest less                                         Under-allocated
 extreme market valuations are also per-
                                                 50                          Keep investment          50                         At target
 ceived as among the biggest risks facing                                    amount the same                                     allocation
 the asset class.                                                            Invest more                                         Over-allocated
     "Valuations would be my biggest
 concern," says Paul Newsome, a part-
 ner and head of investment solutions in         40                                                   40
 Unigestion's private equity team. "Pri-
 vate equity can invest in sectors that
 will grow irrespective of covid. The
 problem is everyone will have the same
 idea and will end up chasing the same           30                                                   30
 companies."
     "There is a lot of pent up demand
 and so we have been expecting private
 equity returns to slip from their heady
 heights for some time," adds McKay.             20                                                   20
 "Everything suggests they should con-
 tinue to significantly outperform the
 public markets but the sheer amount
 of money out there in what may be a
                                                 10                                                   10
 moribund economic climate could lead
 to a dip in performance."
     Others, meanwhile, believe the in-
 dustry is at a critical juncture when it
 comes to maintaining its fragile repu-           0                                                    0
 tation. "My main concern is that a few
 failed private equity-owned businesses         Source: Private Equity International's LP Perspectives 2021 Study

22   Private Equity International    •   December 2020/January 2021
Analysis

Regarding private equity, how do you plan to invest in the following strategies in the next 12 months compared with the previous 12? (%)

                  0                 20                  40                   60                    80                  100

Buyout

                                                                                                                                     Do not invest
                                                                                                                                     Invest less
Growth capital                                                                                                                       capital
                                                                                                                                     Invest the same
                                                                                                                                     amount of
                                                                                                                                     capital
                                                                                                                                     Invest more
Distressed                                                                                                                           capital

Fund of funds

How will your interest in the following regions change over the next 12 months? (%)

                                                                                         Greater interest        Similar interest          Less interest

                      0        10          20           30          40            50          60            70          80            90           100

Asia-Pacific

Western Europe

North America

Central/Eastern
Europe

Latin America

Middle East

Sub-Saharan Africa

North Africa

                                                                                       December 2020/January 2021             •     Perspectives      23
Analysis

 Which of the following best describes your assessment of GP investment behaviour in the last 12       To what extent do you agree that you have
 months? (%)                                                                                           sufficient information from GPs to assess
                                                                                                       the performance of your private markets
                                                                                                       investments? (%)
 100
                                                                                                        100

                                                                                   Other
     80                                                                            I see
                                                                                   widespread            90
                                                                                   examples of
                                                                                   'style drift'
     60                                                                            among my GPs
                                                                                   GPs are               80
                                                                                   remaining
                                                                                   disciplined and
     40                                                                            sticking to their
                                                                                   investment
                                                                                   thesis                70

     20                                                                            I see occasional
                                                                                   examples of
                                                                                   'style drift'
                                                                                   among my GPs          60
                                                                                                                                     Strongly
     0                                                                                                                               disagree
                 2019                2020                   2021
                                                                                                                                     Somewhat
                                                                                                         50                          disagree
 Thinking of your private markets portfolio, which three factors will have the greatest impact on                                    Neither agree
 performance over the next 12 months? (%)                                                                                            nor disagree

                                                                                                         40                          Somewhat
                              0           20          40             60           80           100                                   agree
                                                                                                                                     Strongly agree
 Recession in core markets
                                                                                                         30

 Covid-19 outbreak
                                                                                                         20

 Extreme market
 valuations

                                                                                                         10
 US/China trade war

 Availability of leverage                                                                                 0
 in alternative investment
 markets

 Social unrest                                                                                         will stir up a wave of public dismay and
                                                                                                       thereby bring the threat of increased
                                                                                                       regulation as well as general negative
 Cybersecurity threat                                                                                  sentiment towards the asset class," says
                                                                                                       Mikael Huldt, head of alternative in-
 Impact of the UK's exit                                                                               vestments at AFA Insurance.
 from the European Union                                                                                  "My hope is that with the current
                                                                                                       pandemic and following economic
 Threat of higher inflation                                                                            challenges, the private equity industry
                                                                                                       can prove to everyone that responsible,
                                                                                                       active ownership and asset manage-
 Natural disasters                                                                                     ment will be an essential part of the
                                                                                                       economic recovery as well as sustain-
                                                                                                       able innovation and economic growth
 Source: Private Equity International's LP Perspectives 2021 Study                                     going forward." n

24    Private Equity International    •    December 2020/January 2021