PROSPECTUS 2020 2021 - Building Brighter Futures - Southway Primary School
Page content transcription
If your browser does not render page correctly, please read the page content below
Introduction
The information given in this prospectus is intended for parents who are
considering their child's entry to Southway Primary School.
Information given is correct at the time of printing and includes any changes planned by the
school. This prospectus should help you to make the right decision about selecting the right
school for your child. If your child has already joined us, it will give the important information
about day-to-day life at Southway Primary School.
Parents are very welcome to visit the school and meet with the Principal and are invited to make
an appointment via the school office.
Southway Primary School is a large school which can cater for a maximum of 630 children aged
4 to 11. The Early Years Foundation Stage Nursery class provides a further 52 places for children
from 3-4 years of age. Sessions are run on a part time morning or afternoon basis, some sessions
are also available for 30 hours depending on eligibility.

  On the following pages you will find information about:

     ♦   Admission Arrangements

     ♦   School Times

     ♦   School Organisation

     ♦   Food, Money & Personal Possessions

     ♦   School Uniform

     ♦   Access to Documents

     ♦   Attendance & Holidays

     ♦   Partnership with Parents

     ♦   Transfer to Secondary School

     ♦   Complaints

     ♦   Nursery Classes

     ♦   Pupil Premium Information

2 Southway Primary School
A message from Mr Blackman, Interim Principal

 Dear Parents

 Welcome to Southway Primary School, part of United Learning, a national group of academies
 and independent schools that aims to bring out 'the best in everyone'.

 At Southway, we set very high standards in the education we provide and ensure that our
 teaching caters for the needs of every individual attending our school. We care very deeply
 about our pupils and place their enjoyment and achievement at the centre of all we do. We
 aim to encourage self-belief and a love of learning by providing a secure, caring environment
 where all can feel valued and have a sense of purpose.

 One of our main goals is ensuring pupils leave Southway as confident, independent learners,
 ready to make the transition into the next phase of their education. In order to achieve this,
 we deliver a creative, knowledge-based curriculum which actively engages pupils and set high
 expectations in terms of their behaviour.

 We hope that the information provided in our prospectus not only answers your questions
 but also brings to life our school's ethos and values. Together, we are 'building brighter
 futures'.

 If you would like any further information, please contact the school and we would be happy
 to help.

 With kind regards

 Mr Alex Blackman
 Interim Principal

3 Southway Primary School
Southway Primary, United Learning

About United Learning
United Learning is a group of schools which aims to provide excellent education to children
and young people across the country. We seek to improve the life chances of all the children
and young people we serve and make it our mission to bring out the best in everyone -
students, staff, parents and the wider community. We uniquely comprise of schools in both
the state and the independent sectors. We currently educate over 50,000 students and employ
over 7,000 members of staff including over 4,000 teachers.

We provide a broad education, which prepares young people to progress in learning and to
make a success of their lives. We focus sharply on the evidence of what makes it more likely
that young people will progress and succeed, apply that to our practice and continue to
learn and develop our schools. We make it a priority to provide teachers with excellent
professional support and development, so that every child receives an excellent experience.

Through being a group, we can offer more to both staff and young people that any single
school could offer alone. The growing range of outstanding group-wide activities that we
can provide will mean that more young people will have truly exceptional and inspiring
experiences. Already, we believe that our group contains the most developed relationships
and practical interaction between independent and state schools in the country, creating
benefits for all the schools involved.

4 Southway Primary School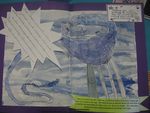 A message from the Chair of Governors . . .
 Southway Primary School is a school that is continuing to make
 significant strides in its determination to becoming an outstanding
 school. The school's reputation for providing a broad and engaging
 curriculum, together with a relentless drive to ensure that all children
 reach their potential, is growing rapidly within our local community
 and beyond.

 It is an exciting time to be part of the school's journey towards excellence and there is no
 doubt that Southway Primary School can provide an exceptional start to your child's
 education.

 We look forward to you joining our school community and sincerely hope that not only will
 your child achieve well but will also participate in the wide range of opportunities that the
 school has to offer.

 Kind regards

 Chair of Governors
 Southway Primary School

6 Southway Primary School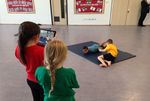 HOW WELL ARE WE DOING?
Key Stage Data Summary – Summer 2019

EYFS2 = 73 cohort 56 children achieved GLD = 77% 10 children exceeded GLD = 14%

KS1 = 87 cohort
                      Number of               Percentage of      Number of           Percentage of
                       children                 children          children             children
                     working at the           working at the    working at the       working at the
                       expected                 expected           higher               higher
                       standard                 standard          standard             standard
    Reading                   60                  69%                 10                 11%
    Writing                   58                  67%                 5                   6%
     Maths                    65                  75%                 12                 14%
   Combined                   53                  61%                 4                   5%
    Science                   63                  72%

Year 1 Phonics Screening
76 children passed (89 in cohort) = 85%

Year 2 Phonics Retakes
10 children passed (19 in cohort) = 53%

KS2 = 81 cohort (87 – 6 disapplied children)
                 Number of          Percentage    Number of    Average     Percentage    Percentage
                  children          of children    children    score in    of children   of children
                 working at         working at     working     the test    working at    working at
                     the                the          at the                    the       the higher
                 expected            expected     expected                  expected      standard
                  standard           standard      standard                 standard
                  (teacher           (teacher        (test)                   (test)
                assessment)        assessment)
 Reading            78                96%             43         98          53%           16%
 Writing            58                72%                                                  1%
 Maths              80                99%             56        101          69%           4%
 Combined           78                96%             33                     41%           1%
 GPS                                                  38         97          47%           5%
 Science            64                79%

7 Southway Primary School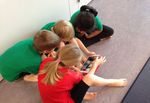 ADMISSION ARRANGEMENTS
Admissions from the designated area are made by the Local Authority.

We have a 52 place Nursery which admits children the term after they are three for either 30
hours depending on eligibility or 15 hours across a week.

In West Sussex, children start school at the beginning of the school year (September) in which
they reach their fifth birthday. At Southway we believe in supporting each child and their family
as they start school. This includes a home visit and a staggered start into school over a short
period of time.

You may feel that, for your child, starting school in September is too early. Perhaps you would
like your child to remain at a voluntary or private nursery class. You may defer admission until
the start of the spring or summer term, as long as the law is adhered to.

A place will be held at the school for your child, provided that you have registered with the
school by 1st March in the previous school year.

                Term Times
                2020 - 2021

           AUTUMN TERM 2020
           Thurs 3 Sept – Fri 18 Dec
           Half Term: Mon 26 Oct – Fri 30 Oct

           SPRING TERM 2021
           Mon 4 Jan – Thu 1 Apr
           Half Term: Mon 15 Feb – Fri 19 Feb

           SUMMER TERM 2021
           Mon 19 Apr – Fri 23 Jul
           Half Term: Mon 31 May – Fri 4 Jun

           INSET Days - to be advised
           All dates are subject to change

8 Southway Primary School
School Times
What are the times of the school day?

The school day begins at 08.30 when children are admitted to the building for 'welcome time' -
a time when the children can spend time on a learning activity with logic puzzles and problem
solving tasks in class, chatting with their friends, their teacher and their classroom assistant. In
Years 5 and 6 this is a 'learning time' for spelling/arithmetic. Within EYFS this is their self-
initiated learning time.

Children who are on the playground before this time must be supervised by an adult. The
morning ends at 12:00 and the afternoon session is from 13:00 to 15:00 for all the children.

It is essential that children arrive on time, as we make a prompt start.

No cars, other than those of school employees or official transport, are permitted on the school
premises. Exceptions are made only for physically disabled children and parents. Blue Badge
holders or those who require access arrangements are by prior arrangement with the school.
Parents and Carers should avoid entering South Way, being respectful of local residents.
properties.

9 Southway Primary School
How is the school organised?
The school is led and managed by:

Mr Alex Blackman, Interim Principal, supported by:

•   Mrs C Monk, Vice Principal - Curriculum and Behaviour

The school is organised into three Key stages:

The Early Years Foundation Stage - Children in the Nursery (EYFS1) and Reception (EYFS2)
Key Stage One - Children in Years 1 & 2
Key Stage Two - Children in Years 3, 4, 5 & 6

Each key stage is led by an experienced Assistant Principal who is responsible for helping
teachers and teaching assistants to provide the highest quality provision for the children:

•   EYFS Assistant Principal, Mrs V Cripps
•   KS1 Assistant Principal, Mrs J Chubb
•   Lower KS2 Assistant Principal, Mrs L Collins
•   Upper KS2 Assistant Principal, Mr P Hutchinson

The school's office and premises staff, led by Mr P Jarvis, Business Manager, provide essential
administrative, financial and maintenance support to the Leadership Team and Governing Body.

Who are the Governing Body and what do they do?

The Governing Body are responsible for the overall running of the school and work in close
collaboration with the Principal and staff to ensure that the school successfully fulfils its aims.

The Local Governing Body of Southway Primary is made up of representatives from the local
community, including parents, representatives from local business, teaching and support staff.

The governing body meets half termly.

10 Southway Primary School
The Early Years Foundation Stage
At Southway we believe strongly in providing very young children the
best experiences of school life by knowing them as individuals and
building on their pre-school experiences; by sharing and celebrating
successes; by planning the most exciting activities and by having fun
together.

Our Nursery has a maximum of 52 places. Children can attend for 30 hours depending on
eligibility or 15 hours part time, this can be for the morning session 08:30 to 11:30 or for the
afternoon session 12:30 to 15:30. The Nursery is led and taught by experienced teachers and
supported by qualified staff. The Nursery admits children the term after they turn three and
follows the Foundation Stage curriculum. Home visits prior to starting Nursery have been very
valuable, providing the children and their families with individual support. The children then
attend for short periods with an adult to settle them into the Nursery before staying for the
whole session independently.

Starting school is an exciting time and a time when school and families work together to make
the transition as smooth as possible. We will aim to visit all new children within their pre-school
setting in the summer term, discussing their experiences and interests with key workers. The
children and their family then visit us in school to see how we work and become more familiar
with a new setting.

The children start school in small groups over the first two weeks of the autumn term. This
provides them with a calm, settled start to school and staff can spend time establishing routines.
Where possible the children are placed into classes where they may already have friends from
pre-school and nursery.

11 Southway Primary School
The Early Years Foundation Stage curriculum is broken down into seven
areas of learning. The curriculum is carefully planned to meet the needs
of all children and is based on a thorough knowledge of your child's prior
interests, experiences and knowledge through careful observations and
assessments.

The seven areas of the curriculum are:

           Personal, Social and Emotional Development focuses on skills and attitudes
           that will help children to become independent, share resources, interact kindly with
           each other and follow rules.

           Physical Development encourages the children to gain control of their bodies
           through climbing, jumping, skipping as well as using small apparatus such as
           threading beads and sewing.

           Communication and Language focuses on using language to communicate.
           Develops listening and attention skills.

           Literacy develops an understanding of reading and writing

           Mathematics develops the children's mathematical skills by using numbers in
           everyday situations, discussing how to solve simple problems and describing shapes.

           Understanding the World develops the children's understanding of the natural
           world around us, a range of cultures and how technology helps in our everyday lives.

           Expressive Arts and Design develops the children's creative skills by encouraging
           them to express their ideas through painting, drawing and activities such as drama,
           dancing and role-play.

All areas of learning are equally important and are linked together to provide a rounded, broad
and balanced learning experience. Key themes throughout the year are provided to inspire and
interest the children and planning is shared termly via newsletters.

"Children get off to a good start in the Early Years. They are taught
well and make good progress in preparation for Year 1"
Ofsted 2018

12 Southway Primary School
The Early Years Foundation Stage Continued
It is really helpful if your child can do the following when they join us
at school.

         What would
          we like to
          see from
         your child?

                                1. Remove my           2. Dress and
                                   coat, gloves and       undress myself.
                                   hat and hang
                                   items up.

     3. Use the toilet          4.   Wash and dry       5. Use a
        properly and                 my hands.             handkerchief
        flush after use.                                   effectively.

    6. Share my toys and         7. Tidy/clear        8. Act confidently
       be prepared to take          away my toys.        and responsibly.
       turns.

13 Southway Primary School
Key Stages 1 & 2
At Southway we believe in 'The Best in Everyone' and this can be seen
through our rich, diverse and creative curriculum. Children learn best
when having fun and we strive to ensure that their education is
practical, exciting and engaging.

             Each term, the learning journey begins with a 'Stunning Start'. This is an opportunity
             to capture the children's imagination and fully immerse them in their new topic.
             Children could take a walk through a rainforest, arrive in their classrooms to find an
             African marketplace, prepare to take a flight around the world or receive an exciting
             letter or package, thereby endeavouring to capture that sense of awe and wonder.

             We take a cross-curricular approach to the design of our curriculum and the children
             benefit from a wide range of trips, visits and visitors in order that they can put their
             learning into context. Careful planning through the term ensures that all areas of
             the curriculum areas are covered effectively. Adapted tasks cater for a range of
             abilities and learning styles, incorporating appropriate levels of challenge and support
             as necessary.

Fundamental British Values

'Schools are required to promote the spiritual, moral, social and cultural (SMSC) development
of their pupils. Through ensuring pupils' SMSC development, schools can also demonstrate
they are actively promoting fundamental British values' (DfE, November 2014).

At   Southway Primary School, these values are defined as:
•     Mutual Respect
•     Individual Liberty
•     Democracy
•     The Rule of the Law
•     Tolerance of those of different Faiths and Beliefs. British
      Values are embedded through our rich and diverse
      curriculum and through the 'Southway Seven'.

Please see the website for more information.

"Staff and Governors are highly ambitious for success. They have
created a bright and attractive learning environment that provides a
wealth of opportunities for pupils to learn"
Ofsted 2018

14 Southway Primary School
THE TIMETABLE

                  •   A daily literacy lesson
                  •   A daily mathematics lesson
                  •   A daily phonics lesson (Early Years & KS1)
                  •   Daily reading lessons
                  •   A handwriting/spelling lesson, four times a week
                  •   At least two hours of high quality PE
                  •   Independent learning sessions – an opportunity for pupils to
                      pursue their own interests, working independently and
                      creatively.

                  HOMEWORK or 'Take Home Tasks'
                  The discipline of completing regular homework requires the support and
                  commitment of parents, but is a valuable way of helping children to learn
                  effectively. Homework can be:

                  •   Reading or sharing a book
                  •   Learning new words
                  •   Playing maths games
                  •   Doing research
                  •   Creative activities e.g. model making
                  •   Spelling and Grammar/Comprehension/Arithmetic each
                      week

                  'Little and often' is a good approach to take to homework with young
                  children. Short, regular but relaxed sessions will help your child to learn.

                  A homework policy is available for further details.

15 Southway Primary School
Mobile Learning
At Southway, we have moved beyond just using mobile devices in
school. Following five extremely successful years, we continue to offer
a 1:1 iPad scheme where Year 4 families can choose to have an iPad that
their child can use at school AND at home.

This iPad remains with them as they then move on through Year 5 and 6 at our school. When
they leave to go to secondary school, they can choose to take the iPad with them. The impact
of this on reading, writing, mathematics, confidence and independence has been tremendous
and we have had extremely positive feedback from parents, children and staff. More details are
available on the school's website.

                                                              "Participation rates
                                                              are very high"

     "Pupils are highly
       independent in
       their use of the
      devices, both in
    terms of their skills
     and in the level of
        choice which
    teachers give them
        about how to
      approach tasks".

16 Southway Primary School
Assessment
We assess children in a range of ways including ongoing teacher
assessment and more formal assessment of their basic skills. From time
to time we will use testing to diagnose particular difficulties that your
child may have in an area of their learning – we will let you know the
outcome of the test and discuss with you any action that we intend to
take.

In Early Years, we assess against age-related expectations across the 17 different areas of
learning. There is also a baseline assessment when children begin their time in our Reception
classrooms. We ensure parents and families are included in the assessment of their children
every six weeks.

From Year 1 onwards, we monitor each individual child's progress very closely against the 'age
expectations' in the National Curriculum – this allows us to know precisely what your child can
already do and then plan for the next steps in their learning.

In Key Stage 1 and 2, teachers make on-going assessments and record their findings on a
system called 'Classroom Monitor'. These help us to set targets in reading, writing and
mathematics so that every pupil makes good progress every year, with the aim for children to
either meet or exceed the age-related expectations in the National Curriculum. Senior staff
check the progress of children every half term so that we can be sure that no child is falling
behind. Senior staff also monitor teachers' planning and look at a sample of books to check
that the work that pupils are being given is right for them.

It is really important that parents know how well their child is doing, so you can ask to see your
child's progress at any time. Teachers can tell you what your child can currently do and what
they need to learn next. All children are set small-step targets to achieve in their classroom.
We share targets with parents and hold parent consultation evenings twice a year to give you a
more thorough update.

17 Southway Primary School
Reading
Reading is a vitally important skill that we develop across the school.
Children are encouraged to borrow books from us to take home. This
encourages the development of good reading habits and remembering
to bring their book bag will stand them in good stead for their future
school life.

We obviously ask that books be kept in good condition and shared with an adult, avoiding the
possibility of younger siblings scribbling inside! Also, pages are correctly turned at the corner
edge.

EYFS/KS1
We don't rely on a single 'reading scheme' because we think that children need to read lots of
exciting and stimulating books. All of our books are graded using a simple colour coding system
and all link with the Phonic Phases. This makes it easy for you to know which books your child
should be bringing home. It also enables us to provide you with guidance so that you are able
to provide the right level of support for your child as they learn to read. We run informal reading
workshops where we work together to share ways that you can help your child to become a
more confident and skilled reader.

                             Phase 1                   EARLY READING
                             Phase 2

                             Phase 3

                             Phase 3

                             Phase 4

                             Library
                                                       FLUENT READING

KS2
We operate the Accelerated Reader and Lexia system to support children's progress and
development in reading. The Library contains both fiction and non-fiction books. The fiction
section is organised into genres which encourages the children to try a range of authors and
broaden their experience of different literature. Coloured stickers on the spines of the fiction
books enable children to easily identify a book aimed at challenging them appropriately
according to their reading ability.

Book bags can be purchased from JW Sports, 55 High Street, Bognor Regis, West
Sussex, PO21 1RX, Telephone 01243 860266

"By Year 6, pupils enjoy reading and talk confidently about the books they choose.
They read fluently and confidently and with evident pleasure".

Ofsted 2018

18 Southway Primary School
Trips & Residential Visits
Throughout the school year, trips provide an excellent opportunity for children to link
their learning to the world in which they live. It is our view that school trips offer
children essential, motivating, first-hand, real-life experiences which they will
remember for years to come.

Our programme of visits and visitors changes each year, but has included
visits to HMS Victory, Fishbourne Roman Palace, South Downs
Planetarium and visits by the Husky Dogs and the Native American
Indians. Religious Education is often supported by visits, for instance to
local churches, temples or mosques.

In KS2 all pupils have the opportunity to attend a residential visit. In Year
4 pupils have an opportunity to visit Lodge Hill – an outward bounds
activity centre. The children attend for three days and two nights for a
camping experience and have the opportunity to take part in a range of
activities including orienteering and wall traversing.

                        In Year 6 pupils have an opportunity to visit the Surrey Outdoor Learning
                        and Development Centre, in Dorking where the children spend the whole
                        week, Monday to Friday. Children sleep in teepee tents and experience an
                        even greater range of outdoor and adventurous activities including
                        abseiling, archery, climbing, obstacle courses, orienteering and cycling
                        through the South Downs.

These residentials can only happen if enough children want to attend and we are always looking
out for other new and exciting places to take the children.

Residential venues are subject to change and availability.

Visits, Visitors & Charging
When your child starts school you will be asked to sign a consent form, giving permission for
your child to visit local places of interest; 'local' means within walking distance. For all other
trips you will be sent a letter describing the trip and asking for your permission. If we do not
have your permission, we will not take your child out of school.

Teachers plan trips that have educational value and that are reasonably priced. We do ask
parents to make a voluntary contribution towards the cost of trips. If sufficient parents do not
contribute to the cost of a trip, the trip may not take place. (see Charging Policy)

To ensure the safety of our children on trips out of school, teachers complete a risk assessment.
Teachers will visit the destination in advance of the trip and will submit a report to the Principal.
The Principal will not agree a proposal for a trip unless fully satisfied that the trip is a safe, well
planned and an adequately supervised venture. Children are insured for all trips out of school
by coach, bus and train. All coaches used are fully fitted with a seatbelt for every child.

19 Southway Primary School
Religious, Spiritual & Moral Education
Our school is part of a multicultural society and is not affiliated to any
religious denomination. We follow the Local Authority agreed syllabus
for Religious Education.

Assemblies are used to encourage children to consider moral issues through the use of stories,
western and non-western tales, folk stories and discussion. Assembly provides a moment of
quiet reflection.

In class, children follow an R.E. curriculum which, reflects the important and valuable multi-
cultural nature of our school, helping children to compare values and beliefs and to develop
tolerance and understanding.

Parents have the right to withdraw their child from religious education and acts of collective
worship.

Education for Safeguarding
From September 2020, in line with new government guidelines, we will
be implementing the RSHE curriculum (Education for Safeguarding) for
the teaching of relationship education, sex education and health
education.
West Sussex County Council is developing a curriculum tool which incorporates four main
themes under the umbrella term Education for Safeguarding. We will be using this as a
framework for our curriculum. The themes are:

•          Relationship and Sex education
•          Digital and Media Literacy
•          Physical Health and Wellbeing
•          Emotional Health and Wellbeing

We will continue to develop our curriculum alongside the West Sussex framework.

By the end of their primary education our children will have the necessary (age appropriate)
skills, knowledge and understanding to enable them to be healthy and safe incorporating their
physical, emotional and social wellbeing.

We do this by ensuring our curriculum is age appropriate, factually accurate and evidence based
allowing the children, where appropriate, to develop their own beliefs and moral code.

20 Southway Primary School
Extra Curricular Activities
The school participates each year in a number of community events
including the West Sussex School 'Dance House' festival, and a wide
range of interschool sports, music and arts events.

Our philosophy for providing after school clubs is to give the children an opportunity to
participate in a variety of engaging and enjoyable activities including:

• Football
• Music
• Netball
• Tag Rugby
• Dance
• Gardening
• Cookery
• Film/Audio
• Art
• Choir
• Band
• Modern Foreign Languages
• Knitting
• Construction

We provide parents with a booklet outlining the available clubs each half term.

Through this broad range of after school clubs children have the opportunity to try new activities,
as well as develop new skills. The majority of sporting activities are run by professional coaches
enabling the children to participate in a sport in which they excel as well as providing a high
quality physical activity. Similarly, it enables children to interact with their peers as well as
giving them self-confidence and a chance to shine.

21 Southway Primary School
How Southway is using
the Sports Premium Funding
Over the past few years, the Government has provided additional
funding to Primary Schools to improve physical education and sport. At
Southway we have used the funding to contribute towards the
appointment of our own sports coach. Mr Ramsey has considerable
coaching qualifications and experience and leads PE lessons across the
school alongside class teachers to develop the skills of children and staff
alike.

We also encourage the children to compete in a wide range of inter schools' competitions and
have used some sports funding to pay for competition fees, transport costs, staffing and
equipment.

At Southway Primary, the children are given the opportunity to compete in a wide range of
sports through our Felpham and Bognor Regis locality and as part of the West Sussex School
Sports Partnership. The competitions take place throughout the year and involve children from
Years 1 to 6. Some of the events are competitive and some are to introduce children to
alternative sports such as Boccia and New Age Kurling. Southway Primary has achieved many
sporting successes with our various sporting teams and have successfully finished within the top
three in the majority of the events in which we have competed.

22 Southway Primary School
Special Educational Needs & Disability (SEND)
From time to time many children experience difficulties in school; this
can be for a number of reasons. Some children may need short term
interventions while others may have longer term (SEND) additional
needs. As with all United Learning schools we have a policy of inclusion.
All children have a right to high quality education, and to be able to do
their very best.

We know that early identification of children's specific needs offers the greatest benefit to each
child's individual learning and progress. We talk to you before your child starts school so that
you can tell us about any specific needs that your child might have.

Once in school, we observe and assess children. Teachers plan individual or group work tailored
to meet children's different needs.

If there is a concern that a child is experiencing particular difficulties or not making expected
progress, the class teacher will refer the child to our SENDCo for advice and the child may then
be placed on the SEND register.

If a child has an Education Health and Care Plan (EHCP), the class teacher will write an individual
education plan and the school will provide support to help your child make progress in small
steps. Your child may also participate in small intervention groups to boost their skills or
confidence in a particular area, e.g. phonics, social skills etc.
In some cases, it may be necessary to involve
other professionals. We may refer to other
agencies for further assessments, for instance
a medical report or assessment by the West
Sussex Inclusion Team.       In very special
circumstances the Local Authority may provide
additional support for children with very
complex difficulties.

Children who have exceptional ability will also
be identified.

Southway Primary is a fully accessible building
and is able to meet the needs of all learners.

23 Southway Primary School
Southway Primary School Uniform
JW Sports, High Street, Bognor Regis, Tel: 01243 860266
Early Years Foundation Stage 1 – Nursery                     Early Years Foundation Stage 2 (Reception)

Sweatshirt – Round neck with school logo                     Sweatshirt – Round neck, with school logo
Cardigan with school logo                                    Cardigan with school logo
Purple joggers                                               T shirt/polo shirt – White (with school logo optional)
T shirt/polo shirt with or without school logo               Pinafore Dress/Skirt – Black
Soft inside/outside trainers or pumps/doodles                Chequered dress for the summer - Lilac
Wellies (essential)                                          Trousers/Shorts – Black
Sunhat (essential for warmer weather)                        Black socks (or white for girls)
                                                             Black shoes
                                                             PE shorts – Black
                                                             Plimsolls/Trainers - Black
                                                             Crew neck PE T shirt – White with school logo
                                                             Wellies

                                              Other items available – optional
                                           Showerproof reversible fleece jacket – Black

Key Stage 1 children, (Years 1 & 2)                          Key Stage 2 children, (Years 3, 4, 5 & 6)

Sweatshirt – Round neck, with school logo                    Sweatshirt – Round neck, with school logo
Cardigan with school logo                                    Cardigan with school logo
Polo shirt – White (with school logo optional)               Polo shirt – White (with school logo optional)
Skirt/pinafore dress – Black                                 Skirt – Black
Chequered dress for the summer – Lilac                       Chequered dress for the summer – Lilac
Trousers/Shorts – Black                                      Trousers/Shorts – Black
Plain Black Socks (or white for girls)                       Plain Black Socks (or white for girls)
Black or white tights                                        Black or white tights
School Shoes - Black                                         School shoes – Black
PE shorts – Black                                            PE shorts - Black
PE jogging bottoms – black (optional)                        Tracksuit – Black (optional)
Crew neck PE T shirt – White with school logo                Crew neck PE T shirt – coloured depending on house colour
Black Plimsolls                                              Plimsolls/Trainers – Black
                                                                       Trunks/Swimming costume

                                              Other items available – optional
                                           Showerproof reversible fleece jacket – Black

General Items
School Plimsolls – Black, slip on and Velcro
Sun/safari hat with school logo – (all years)
PE bag with school logo (all years)

General Information
Long hair to be tied back with plain black or purple hair bands. No other accessories.
Earrings should be restricted to one small gold or silver stud per earlobe and no other jewellery.
Trainers and boots are not permitted.
Dyed hair/Extreme haircuts and Make-Up are not permitted.
Please note that the school carries out a weekly uniform check, parents will be informed if uniform falls below our
expectation.

Prefects
Pale grey sweatshirt with 'Prefect' logo

Care of Clothing

All items of children's clothing and shoes should be clearly marked with the child's name. It is in your own interests to do
this, as a large proportion of children's clothing comes from local chain stores. We keep lost property in the first aid room and
invite you to reclaim lost items. The school takes no responsibility for lost items of clothing.

24 Southway Primary School
Food, Money & Personal Possessions
Hot Meal Provision

At Southway, school meals are provided through our meals contractor Chartwells.

All children in EYFS2, Year 1 and Year 2 are now entitled to receive "Universal Infant Free School
Meals". These meals, along with meals for children in Years 3, 4, 5 and 6 who are entitled to
"Free School Meals" are ordered by the school office.

For children in Years 3, 4, 5 and 6 who do not qualify for "Free School Meals" parents can order
directly through Chartwells at mealselector.co.uk.

Packed Lunch

Please put your child's packed lunch in a watertight container, clearly marked with your childs
name. All we ask is that any drink is not in a glass container and is not fizzy. Our experience
is that leaking drinks are the most frequent cause of a ruined lunch; children do not always carry
their lunch boxes with care! A tumbler of drinking water or milk is available during the meal
and drinking water is freely available throughout the school.

Children are encouraged to bring water to school in a plastic drink's container. This bottle should
be clearly named and will be safely stored each day. For health reasons, children should take
the bottle home to be rinsed and refilled daily.

Lunch Time Supervision

During the lunchtime, all children are in the care of midday supervisors. A senior member of
the teaching staff is always on the premises as is a trained first aider.

Mid-Morning Snacks

As part of the government's Healthy Eating policy, the school is provided with fruit and
vegetables daily for pupils in EYFS 1 & 2 and in Years 1 & 2. In Years 3 - 6 children are
encouraged to bring fruit, vegetables or a healthy snack to school with them.

Money & Personal Possessions in School

Unless specifically asked to do so, children should not bring any money to school. Mobile
phones, other electronic devices and toys are not permitted in school. Year 6 are now permitted
mobiles which are handed in to the office in the morning and collected at the end of the day.
Should you wish to contact your child, messages may be left with the school office.

25 Southway Primary School
Access to Documentation
& Confidential Information
Educating a child is a partnership between home and school. We hope
that you take us into your confidence in matters concerning your child -
their likes and dislikes, their interests and fears. Given time, we can
usually find the answers but you can so often save us vital time!

If a major upheaval happens within the family, it will almost certainly affect your child. We can
help your child so much more if we know the problem, eg. one parent has gone abroad for six
months, or a close relative has died, or any other reason that has upset your child and which
may interfere with their educational progress.

We treat any information you give us with complete confidence and are always
grateful that you have trusted us to help your child.

 Parents have a right of access to certain documents created or held in school.
 These are:

 ♦ The school prospectus
 ♦ All policies, statutory curriculum orders and circulars
 ♦ Inspection reports

26 Southway Primary School
Attendance
Our school is dedicated to the education of all our pupils and believes
regular attendance through the year is essential to every child's success
and fulfilment. The law says that as a parent you must make sure that
your child receives a full-time education. This means that your child
must attend every day unless there is a very good reason.

If your child is too unwell to come to school, please call the school's absence line before 09:30.
Press '1' and leave a message stating your child's name, class, reason for absence and likely
date of return. If we do not hear from you, we will telephone you to find out why your child is
absent. If we do not receive a valid explanation of your child's absence or an unacceptable
reason is given, then the absence is recorded as unauthorised. All absences both authorised
and unauthorised are recorded on your child's annual report.

The Education Welfare Officer checks our attendance registers termly and will contact parents
directly if concerns arise. If you are experiencing difficulties in getting your child to school,
please let us know. There may be a problem that we can help with.

 Holidays in Term Time
 The law around holidays in term time can be found at
 http://www.legislation.gov.uk/uksi/2013/756/regulation/2/made. The key points are as
 follows:

     •   Schools cannot grant any leave of absence during term time unless there are
         exceptional circumstances
     •   Any application for leave must be made in advance by a parent with whom the child
         resides
     •   The Principal's decision is final

 Please think very carefully about deciding to take your child out of school during term time.
 If the school refuses your request and your child is still taken out of school, the absence will
 be recorded as unauthorised. If your child accumulates five days of unauthorised absence
 you will be issued with a Fixed Penalty Notice. A Fixed Penalty Notice is £60 and is issued
 to each parent for each child.

Celebrating Excellent Attendance
At Southway, reward systems are in place to promote good punctuality and attendance. The
school offers class rewards when attendance reaches 95% each term.

Whole school assemblies are held termly to celebrate individual children's attendance. Children
with 100% attendance are entered into a prize draw and have the opportunity to win a fantastic
prize!

27 Southway Primary School
Partnership with Parents
We welcome all parents into the school to work with us to help your
children make maximum progress.

Parents can come and listen to children read, help with practical activities such as cooking,
artwork, computer work or to help on school trips.

You will be invited to meet your child's class teacher:

• Before your child starts school
• During the autumn term to discuss how your child is settling into their new class, to set
  targets and to find out ways to help your child at home.
• During the spring term to discuss progress towards their targets.
• During the second half of the summer term there is an optional meeting to discuss your
  child's annual report.

From time to time parents are also invited to curriculum meetings to help you to find out what
your children are learning, how they are taught and what you could do at home to help.

Friends of Southway School - FOSS
All parents of children in the school are automatically members of our
'Friends Association' - the 'Friends of Southway School', or FOSS.

Meetings are held monthly and all parents are extremely welcome to attend. FOSS is an
incredibly important part of our school, helping children, staff and parents to work together,
planning and organising school fairs, social events and fundraisers.

28 Southway Primary School
Behaviour for Learning
Our childrens behaviour is extremely important to us and to our
parents. All of our staff, both teaching and non-teaching, follow closely
the agreed school approach which is to actively seek out good behaviour
and praise and encourage the children at every opportunity.

If unacceptable behaviour occurs, we have a variety of strategies that we employ. If
unacceptable behaviour persists then parents are informed and invited to discuss the problem
                                with the class teacher and Principal. At all times we will work
                                together to resolve the problem.

                                 Bullying - continued verbal or physical abuse by an individual
                                 or group is NEVER tolerated. Children are encouraged to use a
                                 variety of ways to inform adults if they have a persistent
                                 problem with another child.

                                 We celebrate good behaviour, look for children doing the right
                                 thing and we let them know how pleased we are. Each Friday
                                 individual success and achievement is celebrated as every class
                                 nominates two 'special children' who receive a certificate and
                                 sticker from the Principal. These achievements are also
                                 celebrated on a display in the school hall.

                                 In KS1, stickers are awarded to children for excellent effort in
                                 their work and a postcard can be sent home to celebrate
                                 exceptional achievement.

                                 In KS2, House Points are used to develop positive team spirit
within the class and the school as a whole. Points can be given to individual children for effort
in their work or other aspects of school, or for showing positive behaviour. Weekly totals are
given in the Celebration Assembly.

Once a term, a Principal's Award for Effort will be awarded in each year group and parents are
invited to this presentation.
Throughout the school the
curriculum helps children to                     "Pupils are friendly and helpful and
develop a sense of right and                     they get on very well together. They
wrong.    Through our 'circle                    are polite and courteous, creating a
time' discussions and through                    sense of harmony within the school".
personal, social citizenship and
health   education,     children
become familiar with our                         Ofsted 2018
'Southway Seven' learning how
to look after their own
emotional needs and how to
build positive relationships
with others.

29 Southway Primary School
Health & Welfare
Illness

Should your child contract an infectious illness, he/she must not return to school until your
doctor is satisfied that all infection has passed. If we suspect your child has an infectious illness,
we will ask you to keep him/her at home until your doctor has examined him/her.

Sickness and diarrhoea are very common illnesses in young children. We ask you to keep your
child at home until at least forty-eight hours have passed after the last attack, unless otherwise
advised by your doctor. Children sent to school the morning after being sick in the night are
often unwell again in school. This can be distressing to the child and can pass on infection to
others.

Medicines

We cannot give children antibiotics (unless the dosage is 4 or more times a day), cough medicine
or other short-term medication in school. Should your child need such medicines you, or another
adult representing you, may come into school during playtimes or lunchtime to give the
necessary doses. However, the school support staff should be advised if you intend to do this.

Safeguarding

Parents should report any accidental injury sustained out of school to the school staff. This is
essential, as we have a duty to report non-accidental injury to the relevant authorities. If
parents advise us, this will prevent us from making incorrect reports.

If we suspect there may be an issue of child abuse - physical, emotional, sexual abuse, or
neglect then we must, by law involve outside agencies. We may inform parents about our
concerns, but there may be times when, for obvious reasons, we do not inform parents before
involving the authorities.

Collection of Children

If you wish for an older sibling to collect your child from school at the end of the school day, we
strongly recommend that they are 12 years old and above but this will be assessed on an
individual basis.

                                                  "Pupils say they feel safe in school.
                                                  Pupils have confidence that adults
                                                  would help them and take their
                                                  concerns seriously".

                                                  Ofsted 2018

30 Southway Primary School
Transfer to Secondary School
The majority of our children transfer to The Regis School. Admissions to
secondary schools are made through West Sussex Education Authority.
A small number of children transfer to other local schools including
Felpham Community College & Chichester High School.

We have excellent links with all local secondary schools and are able to make the transfer a
smooth and enjoyable one for all involved.

There are a variety of visits for the children to familiarise them with their new school and to
prepare them for the next stage of their education.

Primary school staff liaise with secondary school staff in order that they can get to know the
children quickly.

Complaints
The 1988 Education Reform Act sets out an established procedure for
parents who find it necessary to make a formal complaint about the
school.

If you find that you are experiencing difficulty with the school you should first discuss it with
the class teacher, Assistant Principal or Principal to find a satisfactory solution.

The complaints policy is available on request from the school office or the school website
www.southwayprimary.co.uk

31 Southway Primary School
Southway Primary School
  South Way, Bognor Regis
  West Sussex, PO21 5EZ
  Tel: 01243 810200
  Fax: 01243 810209

  Email: office@southwayprimary.co.uk
  www.southwayprimary.co.uk

Southway Primary School is part of United Learning. United Learning comprises: UCST (Registered in England No: 2780748. Charity No. 1016538) and ULT (Registered in England No. 4439859. An Exempt Charity). Companies limited by guarantee. VAT
number 834 8515 12.
Registered address: United Learning, Worldwide House, Thorpe Wood, Peterborough, PE3 6SB.