UNDERGRADUATE PROSPECTUS 2022 - Indus Valley School of Art and Architecture
Page content transcription
If your browser does not render page correctly, please read the page content below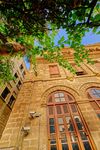 Copyright © Indus Valley School of Art and
Architecture, 2021
All rights reserved. No part of this publication
may be reproduced or used in any manner
without the prior written permission of the
copyright owner.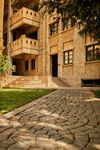 CONTENTS
ABOUT IVS                            ADMISSIONS

The Symbol                      05   Basic Eligibility Criteria for Applications    27

IVS History and Mission         06   Online IVS Admissions Portfolio                27
Core Values                     07   Interview                                      27
Vision                          07   Merit List                                     28
Message from the Chair, BoG     09   Interdepartmental Transfer Policy              29
Message from the Dean           10   Financial Assistance and Scholarships          29
and Executive Director
                                     Fee Payment Procedure                          32
Charter and HEC Compliance      11
                                     Fee Refund Policy                              34
The IVS Journey                 12

IVS Outreach                    14
                                     ACADEMIC CALENDAR 2022                         36

Administrative Offices          18   ACADEMIC PROGRAMMES
Statutory Bodies                19   Foundation Year                                39
IVSAA                           21
                                     Department of Architecture                     44
STUDENT LIFE AT IVS                  Department of Interior Design                  58

Office of Student Affairs       22   Department of Communication Design             69
                                     Department of Textile Design                   89
Office of Student Counselling   22
                                     Fashion Design                                105
Study Trips                     23
                                     Department of Fine Art                        117
Student Week                    24
                                     Liberal Arts Programme                        130
Student Council                 24
                                     Graduate Programme                            146

                                     THE IVS FACULTY                               150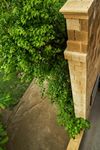 The degree itself is very interdisciplinary. I've
     been lucky to have understood and applied
     elements of different disciplines into my
     academic pursuit as an Interior Architect.
     My advice to incoming students would be to
     not doubt themselves while trying to learn from
     their mistakes; analyzing them in the most
     positive way possible. My fondest memories
     were staying late at IVS with my friends working
     on group projects, joking around, bonding and
     making lifelong friends. It was an experience I
     will cherish for a lifetime.

                                  AYESHA HANIF BEGA
                                  CLASS OF 2020

Undergraduate Prospectus | 2022                          04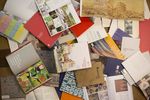 THE SYMBOL
"IVS is an institute of scholarship in the field of visual arts. The history of visual language within our
heritage reflects dynamic continuity and rich diversity of idiom. The elements drawn upon to
symbolise the identity of the Indus Valley School of Art and Architecture are based on the primary
sources of life.

Water symbolises knowledge, its acquisition and dissemination.

Waves symbolise the cyclical motion of life.

The Tree symbolises the evolution and growth of thought and vision.
The geometric patterns of the symbol unify space in a rhythmic order, while the sculpted spaces
symbolise the sky, the environment, and the limitlessness of human possibilities."

Zahoor-ul-Akhlaq
1941 – 1999

Undergraduate Prospectus | 2022                                                                       05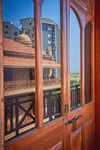 IVS HISTORY AND MISSION
The Indus Valley School of Art and Architecture        toward a just and tolerant society must harness
(IVS), founded in 1990, is Karachi's foremost          thought as well as technique, practice as well as
institution of higher education in Art, Design,        research, innovation as well as preservation,
and Architecture.                                      analysis of problems as well as a synthesis of
                                                       diverse knowledge, underpins our curricula.
IVS was founded by architects, artists, educators,     Each department has a unique character and
and designers who sought to create in IVS a            works in close collaboration with the others in
space of learning and creativity that was truly        order to furnish an awareness of the essence of
rooted in the realities and histories of this land     the visual arts, both traditional and contempo-
and its position in the region, and nurtured           rary. Through interaction with diverse practising
through the ideas, commitments, energies, and          professional artists, architects, scholars, archae-
talents of the trustees of its traditions, cultures,   ologists, art historians, and designers, students
and built environments. Thus it was that in            are exposed to the importance of ideas,
September 1990, an inaugural class of forty-five       concept development, intuition, and the value of
students began their study in the four-year            research in the development of the creative
programmes in Fine Art and Design and the              process.
five-year academic programme in Architecture.
                                                       At IVS, we believe that creative practice is
Today, around 765 students populate the                always embedded in and transforms social,
academic programmes offering internationally           economic, and political contexts, and is inseparable
acclaimed bachelor's degrees in Architecture,          from a continuous commitment to imagination,
Fine Art, Communication Design, Interior               exploration, and innovation. An IVS education
Design, Textile Design, and Fashion Design. IVS        equips you to intervene in the very basic
is committed to a model of humanistic studio-          structures of seeing, knowing, wishing, being,
based education in the visual arts that insists        and believing within which life, humanity, and
that a maker is at once a thinker, learner,            meaning are enabled, experienced, affirmed,
reader, writer, critic, and citizen. In an age of      contested, and transformed. At IVS—a place
rapid change in society, technology, and aesthetic     where traditions are befriended, preserved,
values, IVS nurtures the creative abilities of         reworked, and remade as an offering to the
students as analysts, critics, and shapers of          future—we know that how you see makes and
experience. The belief that cultural production        changes the world.

Undergraduate Prospectus | 2022                                                                        06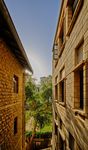 CORE VALUES
A member of the IVS community

•   Has a passion for learning
•   Strives for excellence
•   Is ethical
•   Has dignity and humility
•   Values criticism
•   Embraces diversity
•   Respects the environment
•   Works towards positive social change

VISION
Indus Valley School of Art and Architecture is dedicated to producing artists, designers, and architects
who are technically competent, intellectually curious, politically conscious, and socially responsible.
These independent thinkers and makers imbibe the vast sources of knowledge from the past and
present of human experience, gesturing to the future with confidence, introspection, and humility.
Academic instruction along with professional training is stressed in all our programmes, in order to
prepare students to enter the professional community as highly qualified architects, creative practi-
tioners, and design professionals. At the same time, we believe that a healthy degree of autonomy
and independence from immediate industry needs and benchmarks drives excellence and leadership
in these fields. In the thirty years since its inception, IVS has produced leaders in every field of
creative thought and critical innovative practice who have restored art and design to the everyday
experience of citizens, and have set precedents and pathways for many to follow.

Undergraduate Prospectus | 2022                                                                     07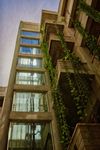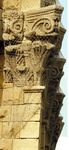 MESSAGE FROM THE CHAIR,
IVS BOARD OF GOVERNORS
The Indus Valley School of Art and Architecture started as an idea in the minds
of a few passionate individuals who were determined to bring world-class
education in art, design and architecture to Pakistan. Today, IVS has estab-
lished itself as one of the leading institutions of higher education in the country
with graduates who are transforming creative fields and industries with their
contributions.

With an unwavering commitment to excellence, we have witnessed our community grow and thrive
in the last 30 years. Our curriculum has expanded to accommodate the evolving needs of our
students and society as a whole. We have added new programmes and introduced an M.Phil in Art
and Design—all of which are rooted in transdisciplinary research and are accredited by the HEC.

Every programme offered at IVS is designed to facilitate critical thinking and inculcate a deep sense
of social responsibility. Our students are encouraged to broaden their horizons, challenge norms and
bring forth positive change. We aim to ignite a passion for learning by creating studio and classroom
experiences that inspire creative expression, enable fruitful dialogue, and fuel curiosity.

Since our inception, we've seen hundreds of students graduate and grow into resourceful citizens
who are making their mark and changing society for the better. We hope you will do the same. As
you begin your journey at IVS, I hope you're prepared to take challenges head on, to learn, unlearn
and relearn concepts that stay with you long after you graduate, and to realize your potential as a
global citizen.

Ahsan M. Saleem

Undergraduate Prospectus | 2022                                                                  09
MESSAGE FROM THE DEAN
AND EXECUTIVE DIRECTOR
Welcome to the Indus Valley School of Art and Architecture. This is an exciting
time to be at IVS as we celebrate the thirty-year milestone in our history, and
look ahead at taking the institution to new levels of creative and academic
excellence. The School has established itself as a premiere institution of higher
learning in Pakistan, and has trained an entire generation of artists, designers,
architects, scholars and creative practitioners whose influence is felt widely across society. We are
continuing to expand and upgrade our programmes and facilities, and aim to reach even higher
standards of excellence over the next thirty years.

Your journey at IVS begins with the Foundation Year where all incoming undergraduate students go
through a common set of courses, designed to provide the core skills and experiences that will shape
the rest of your time at the School. These include an introduction to studio-based learning, interacting
with tools and techniques for creative practice, developing critical thinking, reading and writing
skills, and honing individual talents in a disciplined setting. From the second year onward, students
join their chosen programme of study in fine art, communication design, architecture, interior design,
and textile or fashion design, where they learn from world-class faculty and embark on independent
research of their own. This professional training is supported by an equally vital and rigorous programme
of liberal arts study, where students take a range of courses in the social sciences and humanities and
learn the value of historical, theoretical and inter-disciplinary enquiry, dialogue, and debate.

The IVS philosophy has always emphasized a holistic approach towards learning, one that recognizes
our responsibility towards the community that we are part of and engagement with local, regional,
and global developments. The research and creative practice of our students and faculty is grounded
in the urban context of Karachi while also being informed by ideas, resources and collaborations
reaching across our inter-connected, globalized world. Within the IVS community, we are firmly
committed to upholding the values of academic and artistic freedom, compassion, dignity and inclusivity.

Many of you have dreamt and strived for a long time to enter IVS and I hope that by the time you
graduate, all of you will have a deep appreciation of what makes it such a special place. You will
experience long hours of intense hard work coupled with the joy and passion of creative expression,
will face the demands of academic rigor and personal responsibility, participate in the rich extra-cur-
ricular on-campus life, and forge lifelong relationships with your peers and teachers. Each one of you
will also enrich the School with your contributions and leave a lasting mark on it. I can't wait to see
what the coming years have in store for all of us together.

Dr. Faiza Mushtaq

Undergraduate Prospectus | 2022                                                                      10
CHARTER / HEC COMPLIANCE
IVS is registered as a not-for-profit, non-commercial institution and is managed by an Executive Com-
mittee, by way of the office of the Executive Director. The Executive Committee and the Executive
Director work with an independent Board of Governors that includes distinguished educationists,
artists, architects, industrialists, bankers, and media persons. In addition, the Government of Sindh
nominates three members of the Board and the Governor of Sindh fulfils the role of the official patron
of the School. IVS was granted an independent Charter by the Government of Sindh in June 1994,
thereby empowering it to award its degrees. It was the fourth private institution of higher learning in
Pakistan to be given that status. Admission to the School is strictly based on merit, as determined by
candidates' portfolios, an interview process and weighted scoring.

The School is placed at the W3-category of DAIs and ranked as the second-best institute of Art and
Design education in Pakistan by the Higher Education Commission (HEC). With the generous support
of philanthropists and well-wishers, the School acquired a piece of land in KDA Scheme No. 5,
Clifton, and built its signature campus that became operational in 1994. Shortly afterwards, the
School undertook the unique and extensive project of relocating a hundred-year-old landmark of
Karachi. The Nusserwanjee Building, a landmark of Karachi's architectural heritage was dismantled
from its original site, stone by stone and was reassembled at the IVS Campus. The four-storey East
Wing was completed in 2001 and the three-storey West Wing became operational at the end of
2004. The two wings of the Nusserwanjee Building give the School a further 25,000 sq. ft. of space,
while additions to the building and interior continue to expand its facilities.
THE IVS JOURNEY
The Foundation Year is a year-long initiation
into the IVS learning culture and preparation for
study in the fields of art, design, and architec-
ture. It brings all students together regardless of
their department of admission. The year is designed
to enable the students to discover, demonstrate,
and direct their knowledge, practice, imagination,
and judgment. Here, truly, the foundation for the
next few years and for entire professional lives
is laid—by providing skills, and also nurturing
reflective artists and designers about to embark
on commitments that will require them to be
rooted for excellence, and nimble in their transi-
tions and connections across subjects, mediums,
and fields.

This required common experience is a unique
opportunity for students to acquaint themselves
with this mode of learning and interaction with
knowledge of the past and the future, and here
is where they are guided into the fundamentals
of education in the arts—skills and concepts,
interactions and encounters, that are prerequisites
to their success in their respective departments.
The foundation year allows a sense of a cohort
and community to build regardless of the destined
departments, a feeling and a bond that supports
these students in their own different spaces and
projects in the years to come. It is a year of orient-
ing to new relations and expectations, interacting
with technique and tools, history and concept,
drawing and writing, like never before in their
academic life.

At the successful completion of the Foundation
Year, students are welcomed into their respective
departments of admission in the second year,
commencing four-year programmes of study in
Communication Design, Fashion Design, Fine Art,

Undergraduate Prospectus | 2022                          12
Interior Design, or Textile Design, or a five-year     Every department offers a unique curriculum
programme in Architecture toward a bachelor's          that is periodically reviewed to align with
degree.                                                shifting realities and our evolving mission that
                                                       seeks to move forward by renewing a relation
The IVS Faculty of Architecture includes the           to our history of creative practice and thought.
Department of Architecture and the Department          Constructive criticism and an in-depth appraisal
of Interior Design. The Department of Architec-        of portfolios are an integral part of our pedago-
ture offers a five-year Bachelor of Architecture       gy. Emphasis is placed on building critical
degree and the Department of Interior Design           awareness through intensive study in aesthetic
offers a four-year Bachelor of Interior Design         as well as conceptual domains, traditional craft
degree. The Faculty of Architecture blazes trails      as well as post-digital futures in the arts, technology
and promotes excellence in architectural design        as well as the humanities. This seeks to extend
education. It produces highly-trained architecture     the scope of art, design, and architecture
and interior design professionals responsible for      education beyond industry and market, and
improving the quality of micro-, meso-, and macro-     also beyond these realms as conventionally
environments in which we live, work, and recreate.     understood. Such exploration is fundamental to
                                                       stimulating creative thought for any successful
The Faculty of Design at IVS includes the Department   work in art and design. The rigorous studio
of Communication Design and the Department             courses across the departments are encircled by
of Textile Design. The Department of Communi-          required theory and history courses within the
cation Design offers majors in Graphic Design,         department as well as trans-departmental core
Interaction Design, and Media Design. The              courses and electives in the humanities and
Department of Textile Design offers degrees in         social sciences offered by the Liberal Arts
Textile Design and Fashion Design. The Faculty         programme which allows students from different
of Design provides a proactive, diverse, and           departments and years to study together. These
culturally rich environment encouraging critical       courses broaden the students' horizons, inform
thinking, innovation, and responsiveness in the        their approach to their studio work, and
contemporary context. The Faculty of Fine Art          enhance their vocabulary as visual artists and
includes the Department of Fine Art, offering a        designers.
degree in Fine Art.

Undergraduate Prospectus | 2022                                                                           13
IVS OUTREACH
RESEARCH INITIATIVES & ENGAGED PRACTICE
Research at IVS is interdisciplinary and constituted by a variety of different practices in design, art,
architecture, and writing. These practices can be understood as reaching 'publication' at the point of
display, exhibition, print, or entry into the industry, the built environment, or the public sphere. Our
faculty's own creative and professional practices, individually, pedagogically, and in collaboration
with others, consistently contribute to academic knowledge and creative and economic development
locally, nationally, and internationally.

HYBRID - IVS RESEARCH JOURNAL

Hybrid is a thematic journal aimed at fostering a culture of research and writing at the Indus Valley
School of Art and Architecture and beyond. It is transdisciplinary in nature, and focuses primarily on
those practices and projects that seek to apply any combination of art, design, architectural, and
related genres, to issues of critical, cultural, political, and educational significance, inclusion, and
social justice. It emphasizes praxis by providing a forum for research into the creative practices that
exist within urban, academic, developmental, and other milieus, especially in the national and
regional contexts of Pakistan and South Asia. Hybrid offers a platform for disseminating research by
established and upcoming academics and practitioners as well as students, and includes sections for
lead essays, a photo essay, interview, portfolio, and a spotlight on crafts. Its objective is to bring new
and multiple perspectives, grounded in Pakistan and the region, to a local, regional and international
audience, and to further pertinent debates. An editorial board spearheads the journal which was
initiated in 2016, and the fourth issue will be published in December 2021.

IVS ARCHITECTURAL DESIGN RESEARCH LAB (ADRL)

The Architectural Design Research Lab is housed within the department of Architecture at IVS to pursue
and lead in innovative research pertaining to design of the built environment. It seeks to promote
discourse and dialogue ranging from the practice of design pedagogy to the practice of built design.

The lab focuses on design research which is undertaken as research into, for and through design as
a way of creating new knowledge or testing existing knowledge in local context through a systematic
investigation. It strives to function as a platform to bring together theorists, academics, practitioners,
researchers, public and private stakeholders, and students to produce interdisciplinary, multidisci-
plinary and trans-disciplinary knowledge pertaining to the design of the built environment – starting
from the local and extending into the global.

The current areas of research focus are: Design for the Public; Housing; Natural, Rural and Urban
Ecologies; and Heritage Architecture.

Undergraduate Prospectus | 2022                                                                       14
CURATING CULTURE AND DESIGN ARCHIVES

IVS Gallery

The aim of IVS Gallery—dedicated in memory of Zahoor-ul-Akhlaq—is to initiate and promote
projects and events which are educational, encompassing modern and contemporary art practices
and support the academic and civic ideas of IVS. From art to design, textiles to performance, the
gallery conceives of and presents curated and thematic projects focusing on critical discourse and
research. This provides an opportunity for students to enhance their critical thinking skills while under-
standing diverse art forms. The gallery provides a platform for emerging artists and a prestigious
stage for established artists through exhibitions and retrospectives.

To support exhibition projects, the gallery runs a monthly series of artist talks in which emerging,
mid-career, and established artists are called upon for lectures and discussions on various art process-
es and production. Guest speakers and other professionals from many disciplines have been invited
and a number of different events are regularly held. It is also an acclaimed platform for workshops
and exhibitions and literary and cultural activities.

The gallery also engages students studying in different departments and fields to interact with and use
the space for their projects. This helps maintain discourse within departments and serves as a
platform for interdepartmental collaborations. Collaborations and partnerships with various art,
education, and cultural organisations as well as non-profit establishments, feature prominently in the
gallery's calendar.
THE AGHA HASAN ABEDI TEXTILE RESOURCE CENTRE

Agha Hasan Abedi Textile Resource Centre is a study and research centre that caters to not only the
IVS faculty and students but also the designers and researchers from the Textile and Fashion Indus-
tries. It houses a carefully catalogued archive of national and international design history, spanning
both historic and contemporary pieces as well as market samples and student work from the thirty
years of IVS. A wide range of pieces from all the provinces of Pakistan, Central Asia, India, Bangla-
desh, and Afghanistan are a part of the collection. The variety of samples encompasses carefully
selected printed, woven, embroidered and experimental fabrics, textiles, apparel and accessories.
Given IVS's formative role in the documentation and preservation of regional craft and design histo-
ries in a country like Pakistan with textiles as an economic mainstay, the Centre occupies a unique
academic and knowledgeable place between resources and industry. It generously welcomes
researchers, enthusiasts, practitioners, and industry professionals to take advantage of this repository
of often hidden and frequently lost knowledge.

KAHANI: IVS DESIGN SHOP

The IVS Design Shop, KAHANI, is a tribute to craftspersons and their craft. It is the culmination of the
IVS outreach programme to empower rural communities across Pakistan. Managed by the Depart-
ment of Textile Design, it provides a platform for IVS students, alumni, faculty, and technical staff mem-
bers to showcase work through a range of well-designed and reasonably-priced products from
ceramics to lifestyle and fashion accessories, bags, textiles, and home furnishing products.

KAHANI's projects provide valuable real-world learning as part of the art and design curriculum by
challenging faculty and students to deliver professional design solutions across the design disciplines.
These consultancy projects are undertaken by faculty mainly to bring market realities to design
studios for the benefit of students and clients alike—and they provide collaborative and sustainable
linkages to various crafts sectors in Pakistan.

Applying IVS's interdisciplinary design expertise and knowledge base for capacity building, for
understanding needs, strengths, and weaknesses of the crafts sector, and for skill upgradation of
artisans with local-global partnerships, KAHANI has developed a national and international network
for crafts, design research, training and knowledge dissemination.

Nestled inside the IVS campus, KAHANI is a must-visit destination for design enthusiasts from all over
the country and visitors from abroad, connecting IVS designs to the outside world and directly
interfacing with the consumer market.

Undergraduate Prospectus | 2022                                                                       16
ADMINISTRATIVE                      Agha Hasan Abedi Computer Lab

OFFICES                             Muhammad llyas Abdullah
                                    Information Technology Manager and Web-
                                    master
Dr. Faiza Mushtaq
Dean and Executive Director
                                    Tariq Noor
                                    Assistant Manager Information Technology
Sahiba Rauf
Executive Assistant
                                    Anil Jaidi
                                    Web Officer
Sabreen Atiq
Assistant Manager, Communications
                                    Muhammad Zain
                                    Information Technology Assistant
Registrar's Office
                                    Finance & Administration Office
Umair Saeed
Registrar
                                    Muhammad Atif Salman
                                    Manager Finance & Administration
Kashif Nisar
Academic Coordinator
                                    Muhammad Salahuddin
                                    Assistant Manager Accounts
Sana Naqvi
Deputy Manager Student Relations
                                    Ahsan-ul-Faizan
                                    Assistant Manager Accounts
Barira Amin
Deputy Manager HR
                                    Preetum Nanji
                                    Assistant Manager Administration
Omar Khalid
HR Officer
                                    Aamir Kajani
                                    Assistant Manager Administration
Mohammad Faisal
Academic Officer
                                    Mohammad Usman Khan
                                    Supervisor and Resident In-charge
Marium Abdulla Library
                                    Raju Preemji
Asif Nawab                          Maintenance Supervisor
Librarian
                                    Ahsanullah Abbasi
Mehdia Zaidi                        Security Supervisor
Assistant Librarian

Undergraduate Prospectus | 2022                                                18
STATUTORY BODIES
IVS FOUNDERS
Mr. Arshad Abdulla
Mr. Shahid Abdulla
Ms. Noorjehan Bilgrami
Mr. Syed Akeel Bilgrami
Mr. Inayat Ismail
Ms. Shehnaz Ismail
Mr. Haamid N. Jaffer
Mr. Imran Mir
Ms. Nighat Mir
Mr. Shahid Sajjad

BOARD OF GOVERNORS

Mr. Ahsan M. Saleem
(Chairperson, Board of Governors)
Ms. Farhana Mowjee
(Chairperson, Executive Committee)
Ar. Syed Akeel Bilgrami
(Chairperson, Finance and Planning Committee)
Mr. Umer Adil
Mr. Atif Bokhari
Ms. Ava Cowasjee
Ms. Raeda Latif
Ms. Naila Mahmood
Ms. Nighat Mir
Dr. Sadrudin Pardhan
Ar. Saifullah Sami
Mr. Zubyr Soomro
Mr. Yousuf Ali Sayeed (Sindh High Court)
Secretary to the Government of Sindh,
Education Department
Prof. Naazish Ataullah (HEC Representative)
Dr. Faiza Mushtaq
(Dean and Executive Director, Secretary, Board of
Governors)

Undergraduate Prospectus | 2022                     19
EXECUTIVE COMMITTEE                               Ms. Mahwish Ghulam Rasool
                                                  (Head, Department of Interior Design)

Ms. Farhana Mowjee (Chairperson)
                                                  Ms. Seher Naveed
Ar. Najeeb Omar                                   (Head, Department of Fine Art)
Mr. Munis Abdulla
Ar. Saifullah Sami                                Ms. Imrana Shehryar
Mr. Seema Jaffer                                  (Head, Department of Textile Design)
Mr. Babar Rashid Khan
Dr. Faiza Mushtaq (Dean and Executive Director)   Ms. Sumaila Palla
                                                  (Head, Department of Architecture)
Mr. Umair Saeed (Registrar and Secretary)

FINANCE AND PLANNING COMMITTEE                    Mr. Danish Ahmed
                                                  (Head, Foundation Year Programme)

Ar. Syed Akeel Bilgrami (Chairperson)
                                                  Ms. Zarmeene Shah
Mr. Munis Abdulla                                 (Head, Liberal Arts Programme)
Ms. Shumaila Halo
Ar. Najeeb Omar                                   Ms. Amima Sayeed
Dr. Faiza Mushtaq (Dean and Executive Director)   (Director, CEP)
Mr. Umair Saeed (Registrar and Secretary)
                                                  Mr. Umair Saeed
                                                  (Registrar)
ACADEMIC COMMITTEE

Dr. Faiza Mushtaq
(Dean and Executive Director - Chairperson)

Dr. Nosheen Ali
(External Member, Educationist)

Dr. Farida Batool
(External Member, Artist)

Ar. Syed Akeel Bilgrami
(External Member, Architect)

Mr. Faraz Maqsood Hamidi
(External Member, Designer)

Ms. Sadia Salim
(Director Graduate Studies)

Ms. Tazeen Hussain
(Head, Department of Communication Design)

Undergraduate Prospectus | 2022                                                           20
ALUMNI ASSOCIATION (IVSAA)
The IVS Alumni Association was formed in November 2001 with the primary aim to channel the
creativity, excitement, ideas and energy of the Alumni to help promote the welfare of the School and
to establish a mutually beneficial relationship between the School and its Alumni. The IVS Alumni
Association seeks to reach, serve and engage all IVS Alumni and students to foster lifelong intellectu-
al, emotional and inspirational connections between the School and its graduates. Alumni of the IVS
have a strong sense of their roots, both in terms of professional pride and camaraderie. The IVS
Alumni Association is an independent body registered under the Societies Act 1860. As a member-
ship-based service organization, it has been home to several programmes and services for IVS
alumni. Amongst the best known and most popular activities of the Alumni Association are the Foun-
dation City Orientation Classes (a non-credited course conducted by the Alumni). Conducted by a
committee of ten alumni in the Foundation year, the city orientation classes comprise exploring the
city in accordance with the annual theme.

Undergraduate Prospectus | 2022                                                                    21
STUDENT LIFE
At IVS, students find a community of peers and an ecology of creativity, independence, and perseverance.
Being encouraged to hold their own in this world comes with many demands as well, especially since
the context of learning is so different from any they have encountered before: far more personal, far
more autonomous, far more multifaceted, and yet far more rigorous. IVS attempts to keep a sense of
mutuality intact in all these very individual creative endeavours toward excellence and the idiosyn-
cratic paths students take as young artists, designers, architects, thinkers, writers, visionaries, and
problem-solvers. All departments have their own co-curricular goals for students, and faculty are
available to students outside their studios and classrooms to engage with them on a range of issues.
A Student Affairs Committee composed of faculty and staff members engages with the arc of the
student's engagement with IVS—from the new student to alumnus. An elected Student Council drawn
from all years and departments at IVS provides a platform for student voices in various decisions
affecting student life and enables student initiatives toward their holistic health and well-being.

OFFICE OF STUDENT AFFAIRS

The availability of career counselling and personal advising services in any educational setup is an
important requirement and the need of our time. IVS provides personal and career counselling
services to its students, and the necessary infrastructure to help all the actors involved in any educa-
tional activity geared toward students' ability to reflect on their potential, set new aspirations,
introspect, and strive towards perfection. These goals include not only change and self-development
strategies or enhancement of intellectual skills, but also honing practical skills and professional devel-
opment of a student. The Office of Student Affairs at IVS provides programmes and services to assist
students in their academic, professional and extracurricular activities and supports students in their
campus life.

OFFICE OF STUDENT COUNSELING

The Office of Student Counseling is staffed by a full-time, professionally trained mental health practi-
tioner who is equipped to provide psychological counseling. A series of direct and indirect activities
aim to propagate the enhanced mental and emotional well-being of students, improved academic
performance, and more stable and positive university experience. These services include personal-
ized one-on-one counseling, group counseling, academic support programmes, and workshops. IVS
recognizes that many students can struggle with stress and anxiety over academic performance, as
well as a range of personal and social issues such as low self-esteem and motivation, social isolation,
domestic or on-campus conflict, financial worries, and so on, but hesitate to seek professional help.
The goal is not just to provide a response to crisis situations after they have occurred, but to normalize
talking about and seeking help for mental and emotional well-being.

Undergraduate Prospectus | 2022                                                                       22
STUDY TRIPS
Indus Valley School of Art and Architecture recognizes that educational trips are a vital component
of the student's overall educational experience. They provide an exposure that enhances knowledge,
broadens vision, motivates and inspires students to further their education. IVS arranges study visits
within Pakistan and structured international curricular programmes. Students finance their trips. Local
and national study trips are considered essential components of academic life, as students get the
opportunity to meet architects, artists or designers from diverse historical, cultural, and socioeconom-
ic backgrounds and share with them their ideas, techniques and philosophies. Students also get the
chance to attend relevant workshops and seminars during study trips.

Undergraduate Prospectus | 2022                                                                     23
STUDENT WEEK
The student week is an important part of the Foundation Year and is held midway during the Spring
Semester. The event is managed entirely by the students and includes debates, musical performances,
sports, community service and a trip to the historic sights of Sindh and Balochistan.

STUDENT COUNCIL
The IVS Students' Council is democratically elected every year and was formed in order to facilitate
and support the entire student population of IVS. The Student Council represents, advocates for, and
contributes to thoughtful and transparent decision-making on behalf of the student body. The Student
Council acts as a liaison between students and the school leadership. The Student Council plays a
vital role in shaping student life on campus by organising and facilitating student activities, events,
and seminars—and empowers student initiatives at all levels. The Council comprises representatives
from all years of study at IVS and all departments, seeking to be a voice in departmental and adminis-
trative decisions that directly impact student lives. The Student Council believes that the student body
is the greatest stakeholder in any academic institution, and its inclusion and representation on all
forums and platforms is imperative.

The tenure of an elected council is 12 months, from April to March of each year. It consists of students
elected through a process that takes place annually and comprises 10 elected members and 5 nomi-
nated representatives in different assigned categories to carry out their functions. These students must
maintain a CGPA of 2.30 and have all their School dues cleared in order to be eligible for candidacy.
They must also obtain approval from the relevant Head of the Department before contesting the election.
IVS; a place that I recall as my second home, where I've
     not just earned a degree but formed great memories that
     I wouldn't trade for anything. With four years of intensive
     training at this prestigious institution I now have the confi-
     dence to build my name as an emerging designer in the
     interior design industry. Today because of my academic
     knowledge combined with my design aesthetics, my work
     is being recognized by world's leading multinational
     companies. My advice to the incoming student is; "Learn
     to embrace challenges rather than avoiding them.
     Choose to see challenges as fun opportunities to learn.
     Even if you can't overcome the challenge, it would count
     as an experience that you may not be able to explore
     professionally". My fondest memory from IVS has to be
     the night when our thesis results were being announced
     after a long day of juries, and oh, that call out for distinc-
     tion was like a milestone achieved!

                                  TEHREEM RAEES
                                  CLASS OF 2017

Undergraduate Prospectus | 2022                                       25
ADMISSIONS TO IVS
The Indus Valley School of Art and Architecture (IVS) seeks to enrol highly motivated and talented
students from diverse backgrounds. Applications are considered regardless of age, gender, religion,
race, colour, creed, or national origin. Admission to (IVS) is granted strictly on merit. A candidate's
final selection is the result of a three-stage process that begins with the submission of the application
and the verification of eligibility, followed by the submission of an online portfolio, and then the final
interview.

BASIC ELIGIBILITY CRITERIA FOR APPLICATIONS

•      Intermediate certificate with minimum C grade (50% marks).
•      Foreign qualifications such as Cambridge A-Level, International Baccalaureate, American High
       School Diploma, Ontario Secondary School Diploma (Canada), etc., must be equivalent to a
       minimum of C grade (50%) in Intermediate qualifications. Equivalency Certificate obtained from
       IBCC (Inter-Board Committee of Chairmen) must be submitted. For further details, please visit
       IBCC's website at www.ibc.edu.pk.

Applicants awaiting their results can apply based on their 1st-year intermediate result and Admit
Card of the second year or AS Level results and statement of entry of A-Level exams. Such applicants
will only be given conditional admission and their admission shall be revoked if the above minimum
requirements are not fulfilled.

ONLINE IVS ADMISSIONS PORTFOLIO

After completing and submitting the online application form and processing fee, candidates will
receive a link to download the IVS Admissions Portfolio. The portfolio will need to be completed
within nine days of its receipt.
The IVS Admissions Portfolio will consist of written and visual components that are designed to assess
candidates' potential in the field of art and design. The IVS Admissions Portfolio requires candidates
to express their creative and artistic abilities, values and individuality that could make their portfolio
stand out and demonstrate originality.

INTERVIEW

The   interview is evaluated based on four areas each carrying equal weightage:
•       Communication skills and overall confidence
•       Commitment and passion to study in the programme applied for
•       Analytical and critical ability
•       Potential as a member of the IVS community and the wider society

Undergraduate Prospectus | 2022                                                                       27
MERIT LIST

The first merit list for each programme is deter-
mined based on 60% IVS admissions portfolio
marks and 40% interview marks.

Successful applicants will be admitted first into
the first programme of their choice. Then
students who might fall short of their first choice,
and qualify for the second-choice programme
will be redirected to that programme. Applicants
will be offered admission to a third programme
depending on their rank on the waitlist and fit
with the programme, and other waitlisted appli-
cants will be informed as offered spaces open up.

Admission to IVS is not a right, but an invitation
extended after pooling assessment on various
facets of an applicant's potential and fit. The
Admission Committee bases its decision on a
careful review of the performance on various
aspects of the admission process as well as of
all the credentials submitted by the applicant.
IVS reserves the right to deny admission on the
basis of these deliberations without needing to
offer an explanation. The non-acceptance of an
applicant is neither a negative reflection on the
applicant's chances for completion of similar
studies at another institution nor does it preclude
the applicant's eventual admission to IVS at a
later date.

Once applicants have been invited to join the
incoming class at IVS, enrolment is considered
complete only once all academic and other
requirements must be fulfilled, and registration,
tuition and other fees paid, by the due date.
Students must show original documents at the
time of registration and submit copies for IVS
records.

Undergraduate Prospectus | 2022                        28
INTERDEPARTMENTAL TRANSFER POLICY
Interdepartmental transfer requests are considered at the end of each academic year (Fall Semester)
through submission of prescribed application form. A call for interdepartmental transfers is also
communicated by the Registrar's Office by mid-October. A minimum CGPA of 2.50 and a minimum
'C' grade in all foundation year courses is a mandatory requirement. The interdepartmental transfers
of students are decided based on the availability of space in the relevant department. In case there
are more applications than the available seats, transfers will be decided in order of a merit list, creat-
ed on the basis of portfolio review and interview with a departmental panel.

For further details, refer to the "Interdepartmental Student Transfer Policy" available at the
Academic Office.

FINANCIAL ASSISTANCE & SCHOLARSHIPS
IVS believes in providing equal opportunity to economically challenged students for pursuing their
studies at School. It promotes the philosophy of equal opportunity and education for all in an inclusive
learning environment.
The financial help is offered in the form of Financial Assistance (interest-free loan) and Scholarships
to the new students who have been selected on merit to join or existing students who due to the
changed circumstances are finding it difficult to pay their fee.

FINANCIAL ASSISTANCE: INTEREST-FREE LOAN

This scheme is for those who have a sufficient income stream but there may be a temporary difficulty
or momentary hardship in the family. The Interest free loan is provided to cover up to 75% of the
tuition fee A parent or guardian is required to give a written guarantee that the repayment of the
loaned amount will start after one year from the date of graduation of the student and the whole
amount shall be paid within 5 years. The student has to sign a Promissory Note just before gradua-
tion to firm his commitment to pay back the received amount in easy instalments.

Undergraduate Prospectus | 2022                                                                       29
SCHOLARSHIPS

Scholarships are awarded to those individuals whose family income is insufficient or where it is felt
that repayment after one year of graduation of the student is not possible. Students are also given
scholarships through a number of following specific scholarship funds created by well-wishers of IVS
both in individual and institutional capacities:
•     The Sher Asfandyar Khan Scholarship
•     Hanif Adamjee Scholarship
•     Ahmed Jumani Scholarship
•     HBL Platinum Scholarship
•     Gul Muhammad Adamjee Scholarship
•     Nigaah Tauqee Muhajir (NTM) Scholarship

In order to qualify for Financial Assistance and Scholarship, students have to go through an applica-
tion and interview process before an Award Committee. Applications for financial assistance must be
completed by the specified date by those candidates who consider themselves eligible for such
support. The financial requirement of each student is carefully evaluated through an established
procedure and is reviewed annually. The continuity of both the financial assistance (interest-free loan)
and scholarship will depend upon the student's academic performance in the preceding semester.
SGPA of 2.30 in Foundation Year (1st and 2nd semesters) and SGPA of 2.50 for the rest of semesters
is required to continue receiving approved Financial Assistance / Scholarship.

A request for financial assistance has no bearing on admission to the School since admission is
strictly on merit. As a policy, names of donors to the fund, as well as the recipients of financial assis-
tance are kept confidential.

Students who receive Financial Assistance must make a firm commitment to repay the amount. This
commitment is obtained from the student when the assistance is approved and also when the student
graduates from the School. As soon as they become earning members of society, all students must
return the amount. The degree certificate of all students receiving Financial Assistance will be
withheld and only a provisional certificate will be given on the day of convocation. The degree certifi-
cate will be handed over after the loan has been settled as per the repayment schedule given at the
time of graduation.

Foundation Year students and students of all other semesters, whose SGPA is below 2.30 and 2.50
respectively at the end of the semester will not be entitled to receive any Financial Assistance. As soon
as their SGPA increases to the required level, restoration of Financial Assistance will be done
automatically.

Undergraduate Prospectus | 2022                                                                       30
FEE PAYMENT PROCEDURE
1.   The fee voucher can be paid by using PayPro ID as per following

a)   Online Banking (Internet /Mobile /Wallets):
     Fee payment can be made by using PayPro ID in the designated banks/wallets for Internet
     Banking and Mobile Banking as per following procedure.

         I.     Receive PayPro ID via SMS and Email.
         II.    Login to your Internet Banking portal.
         III.   Select PayPro from the Bill payment option.
         IV.    Enter PayPro ID.
         V.     Make payment after confirmation.
         VI.    Receive payment notification via SMS and Email instantly.

b)   Through Debit/Credit Cards:
     Payment is also accepted through Debit/Credit Card (Master & Visa Card) with additional
     bank charges of 2.75% (plus FED) on the actual amount due as per following procedure.

         I.     Receive PayPro ID URL via SMS and Email.
         II.    Click on the URL to make the payment.
         III.   Confirm voucher details and click on "Pay via Debit/Credit Card".
         IV.    Enter Card detail & "CVV/CVC" from back of the Card and click on "Pay Now".
         V.     Enter "OTP" received from your bank via SMS/Email to complete payment.
         VI.    Receive payment notification through SMS and Email instantly.

c)   Payment through Bank's OTC (Over the Counter):
     Fee payment can be made through over the bank counter in the designated banks and TCS
     as per the following procedure.

         I.     Receive PayPro ID URL via SMS and Email.
         II.    Walk into nearby designated bank branch/TCS Centre.
         III.   Present your PayPro ID to bank/TCS representative.
         IV.    Collect your payment receipt.
         V.     Receive payment notification through SMS and Email instantly.
         VI.    Please carry physical copy/print of the fee challan to the bank.

Undergraduate Prospectus | 2022                                                                32
d)   Payment through ATM (Automated Teller Machines):
     Fee payment can be made through ATM in the designated banks as per the following
     procedure.

          I.     Receive PayPro ID URL via SMS and Email.
          II.    Walk into nearby designated bank ATM.
          III.   Select PayPro ID from the bill payment option.
          IV.    Enter your PayPro ID.
          V.     Make payment after confirmation.
          VI.    Receive payment notification through SMS and Email instantly.

2.   Fees cannot be paid in instalments. The total amount mentioned in the challan has to be paid.

3. Any queries related to this challan may be referred to PayPro help desk, on 0333-2121971 &
0309-0729776 or 021- 3 (8899776). Email: info@paypro.com.pk. www.paypro.com.pk

4. Fees are to be paid by due date failing which School will charge late fee @ Rs. 1,000/- till
challan validity date. Thereafter Rs. 5,000/- will be charged as late fee / cancellation / revalidation
charges of challan.

5. Fees must be paid within due date to ensure that the student's name appears in the attendance
sheet otherwise the student will be marked as absent till dues are cleared. Hence, defaulting students
are liable to fail the course/semester due to short attendance. Liability for this lapse will rest on the
student alone.
FEE REFUND POLICY
Fee refunds are processed according to the
following timeline:

•    Full (100%) Fee Refund Up to the First
     week of commencement of the Semester

•    Half (50%) Fee Refund Up to the Second
     week of commencement of the Semester

•    No (0%) Fee Refund after the second week
     of commencement of the semester

IMPORTANT POINTS

1)   A student must give a fee refund
     application in writing.

2)   The fee refund claim is not linked with
     class attendance and shall be considered
     from the date of receipt of the application.

3)   Please note that Admission Fee of
     Rs. 50,000/- is non-refundable under
     any circumstance.

Undergraduate Prospectus | 2022                     34
ACADEMIC CALENDAR 2022
UNDERGRADUATE PROGRAMME
                                    SPRING SEMESTER 2022 - 19 WEEK DURATION
Permanent faculty comes back after winter vacation           Wednesday, January 12, 2022
Orientation for Foundation Year 2022                         Thursday, January 13 - Friday, January 14, 2022
Commencement of Spring Semester 2022                         Monday, January 17, 2022
Labour Day                                                   Sunday, May 01, 2022
Mid-term break and Pakistan Day                              Monday, March 21 - Friday, March 25, 2022
End of Spring Semester (16 weeks of studies)                 Friday, May 13, 2022
Evaluation / Remedial (week 17-18)                           Monday, May 16 - Friday, May 27, 2022
*Eid-ul-Fitr                                                 As Per Government Announcement
Submission of Spring Semester grades                         Monday, May 30 - Friday, June 03, 2022
Summer vacation for permanent faculty                        Monday, June 06 - Friday, August 05, 2022
*Eid-ul-Azha                                                 As Per Government Announcement

                                      FALL SEMESTER 2022 - 18 WEEK DURATION

Final date for rejoining the Fall Semester                   Friday, July 15, 2022
2022 faculty comes back after vacations                      Monday, August 01, 2022
Commencement of Fall Semester 2022                           Monday, August 08, 2022
*Moharram 9, 10                                              Tuesday, August 11 - Wednesday, August 12, 2022
Independence Day                                             Sunday, August 14, 2022
*12 Rabi-ul-Awwal                                            Saturday, October 08, 2022
End of Fall semester (16 weeks of studies)                   Friday, November 25, 2022
Thesis Juries                                                Monday, November 28 - Friday, December 02, 2022
Evaluation / Remedial (week 17-18)                           Monday, November 28 - Friday, December 09, 2022
Degree Show                                                  Monday, December 05 - Friday, December 09, 2022
Results of graduating class                                  Thursday, December 08, 2022
Twenty-ninth Convocation                                     Saturday, December 10, 2022
Submission of grades of Fall semester                        Monday, December 12 - Wednesday, December 14, 2022
Winter vacation for students                                 Monday, December 12, 2021 to Friday January 6, 2022
Winter vacation for permanent faculty                        Thursday, December 15 to Wednesday, January, 04 2022
Final date for rejoining Spring 2023                         Friday, December 16, 2022
Christmas, Birth Anniversary of Quaid-e-Azam                 Sunday, December 25, 2022

                                              ACADEMIC YEAR 2023 BEGINS
Permanent faculty comes back after winter vacation           Thursday, January 05, 2023
Orientation for Foundation Year 2023                         Thursday, January 05 - Friday January, 06, 2023
Academic Year 2023 begins                                    Monday, January 09, 2023

*   Subject to moon sighting
*   Ramadan (Saturday, April 01 - Sunday, May 30, 2022)
*   Eid-ul-Fitr (Monday, May 01 - Wednesday, May 03, 2022)
*   Eid-ul-Azha (Friday, July 09 - Monday, July 12, 2022)
                                                                                                               36
At 19, I wanted to get a degree in Liberal Arts
     from the USA so I was quite jaded to begin
     with at IVS. However, I combined my theoretical
     studies with a studio practice, widening my
     approach to visual communication. Now I work
     successfully as a researcher for art museums and
     residency companies in Karachi and London.

     Being an art student at IVS is a privilege, so take
     risks and push yourself - there is nothing to lose but
     everything to gain. I have a distinctive memory of
     labouring over a twelve-foot mural for three weeks,
     which was deemed impossible in the beginning,
     but I had the best time finishing it.

                                  VEERA RUSTOMJI
                                  CLASS OF 2015

Undergraduate Prospectus | 2022                               37
THE FOUNDATION PROGRAMME
The Foundation Programme guides, and mentors students in their transition from conventional educa-
tion to art education, with its unique expectations and possibilities especially inside the ecosystem of
an art and design school. Courses throughout the year introduce students to the fundamental
concepts, techniques, materials, practices, and processes, the knowledge of which is an essential
prerequisite for their study in their chosen departments starting from their second year at IVS. The
courses in the foundation programme come together with Liberal Arts courses, city orientation, and
study trips to enable students to transition into their departments at the end of the year.

Students work with a faculty of professionals drawn from every field of art and design who bring
together their expertise to initiate the students into the delights and challenges of a unique learning
experience. The wide range of concepts and techniques taught offer students an anchor and structure
on which to build their confidence, as well as flexibility and adaptability that will help them innovate
and grow. This is achieved through studio practice organized around projects that are integrated,
sequential, and progressively complex in terms of idea, skill, and critique. The curriculum emphasises
reading, research, and time management, while periodic portfolio reviews provide constructive
holistic guidance to students. Training in the principles of Art and Design, when supported by the
learning in history, analysis, and writing provided by the Liberal Arts programme, broadens students'
horizons about creativity and experimentation, prefacing their more specialized training in the years
to follow.
CURRICULUM                                               3D Design Studio 1
                                                         The three-dimensionalities of form concerning to
                                                         structure, scale, and space, and the interpretation
FIRST SEMESTER                                           of form with respect to visual elements, principles,
                                                         and materials, are the dual foci of this course.
Drawing 1                                                Students transition from the understanding of
Drawing is the key skill needed for all art and          forms as abstractions to their manifestation and
design disciplines. It is a mode of communicating        presence in place and environment.
and generating ideas and thoughts in creative
practice. In this course, students learn about           Histories of Art, Design and Architecture I
observation, analysis, representation, and interpre-     (Offered through the Liberal Arts programme)
tation of visual information and concepts and
develop the ability to identify and evaluate             Academic Reading and Writing I
problems systematically. A combination of                (Offered through the Liberal Arts programme)
individual assignments and sketchbook, and a
variety of mediums, techniques, and tools are            SECOND SEMESTER
involved.
                                                         Drawing 2
Technical Drawing 1                                      This course builds on the successful completion
This course acquaints students with drawing              of Drawing 1 to allow students to move into
tools, techniques, and principles of design. The         image-making by synthesizing various princi-
course in its first semester focuses on basic draft-     ples of visual art, the use of mediums, and differ-
ing skills, line quality, visualization, and graphical   ent experimental possibilities of representation.
problems. Students use various drafting tools,           Students learn to manipulate the elements of
analysis, and research in their assignments.             visual art in response to a specific problem
                                                         planned for their respective studio projects.
Basic Design 1                                           Students also work closely with colour, learning
This course attends to design fundamentals as            the skills for perceiving, analysing, preparing,
applied to the two-dimensional picture plane. Its        and interpreting colour according to the objec-
first part introduces students to the basic visual       tives of the project.
elements of design: point and line, shape and
form, texture, value, colour, and space. With            Technical Drawing 2
hands-on activities and assignments, a distinc-          The second semester of technical drawing
tive sense of aesthetics and an eye for strong           works on students' problem-solving thought
design is developed. Throughout the course,              processes bringing together observation, research,
emphasis is laid on the student's skill in various       analysis, and communication. Technique becomes
medium/s and processes. Techniques, methods,             a mode of communication itself, when seen as a
and projects presented in the course develop             method of transmitting thoughts and ideas,
and enhance observation, thought process, and            either drafted freehand or with tools. Students
analytical skills.                                       hone their skill through a combination of assign-
                                                         ments using various tools and techniques.

Undergraduate Prospectus | 2022                                                                          41
Basic Design 2                                       3D Design Studio 2
The course takes a step further from the spring      This course builds upon the understanding of
version to focus on concepts and principles          form gained in the previous semester in order to
using elements of design. Through specific           tackle more complex formal concepts. With
exercises, including brainstorming steps,            considerations of human scale and spatial
students develop mental and manual skills to         placement entering the frame, students apply
cope with design problems and to establish           these concepts in conjunction with different
visual values for structuring and articulating       mediums and explore various possibilities of
two-dimensional spatial compositions in differ-      making form.
ent media. Students create their own individual
two-dimensional visual composition by applying       Histories of Art, Design and Architecture II
concepts and laws--such as those pertaining to       (Offered through the Liberal Arts programme)
gestalt groupings, depth, and percep-
tion--learned from lectures and demonstrations.      Academic Reading and Writing II
This way, students confront their responsibilities   (Offered through the Liberal Arts programme)
(and idiosyncrasies) in designing and develop a
greater familiarity with the subject matter.         PORTFOLIO REVIEW

                                                     Student portfolios are reviewed once in both
                                                     spring and fall semesters, and teachers counsel
                                                     the students about their progress.

                                                     CITY ORIENTATION

                                                     This is a seminar course, employing collabora-
                                                     tive learning, whereby students explore them-
                                                     selves in the context of the multifaceted and
                                                     ever-evolving city of Karachi. Monthly activities
                                                     expose students to facets of city life, ensuring an
                                                     encounter with various social and cultural
                                                     issues. The activities promote the development
                                                     of positive interdependence, interpersonal
                                                     relations, individual accountability, coopera-
                                                     tion, and teamwork. Assessment is based on
                                                     participation and attendance. The city orienta-
                                                     tion course is offered in both the first and
                                                     second semesters.

Undergraduate Prospectus | 2022                                                                     42