QUINTESSENTIALLY EDUCATION SUMMER SCHOOL RECOMMENDATIONS 2022
Page content transcription
If your browser does not render page correctly, please read the page content below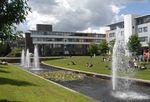 Dear Quintessentially Members and Friends of Quintessentially,
  As 2022 is now in full-swing and as we start to look ahead to those long elusive
 summer months, both parents and students will be looking for ways in which they
   can fill the school holidays and keep entertained this summer. For those older
 students looking to explore their university aspirations, they might also be thinking
 about how they can use this time-off wisely, so that they are best prepared come
                                  application season.
  Interest in summer camps has continually increased in recent years, no doubt off
 the back of the resounding popularity in the US, where campers have flocked from
  all over the world for decades. Whilst the pandemic has caused cancelations and
virtual alternatives to become the norm, camp providers remain cautiously optimistic
 that this year will be different, and that these long-awaited camps will return for in-
                                   person experiences.
           In this guide you will find Quintessentially Education's carefully
    considered recommendations for some of the most exciting summer camps,
 available across the UK and the US respectively. From Oxbridge and Ivy League
   preparation courses for those in their late teens, to multi-activity camps for the
  younger ones, these hand selected camps and summer schools aim to inspire a
 wide range of students, no matter what the situation. There really is something for
                      everyone – read on to see for yourselves!

 For further information, please contact the team at Quintessentially Education, or
 your Quintessentially Lifestyle Manager directly. We look forward to hearing from
                                        you.

                                  With very best wishes,
                                 Quintessentially Education

      If any of the summer courses below sound of interest to you/your children, please get in
          touch with Charlotte: charlotte.hansford@quintessentially.com or call +44 (0) 2030
                      736852. For all other education enquiries please contact:
                                   education@quintessentially.com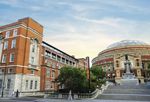 CONTENTS

Top Ten UK & US Multi-Activity Summer Camps (3 – 16 years old)
❖ XUK Camps – UK............................................................................................................. 5
❖ Camp Beaumont – UK...................................................................................................... 6
❖ Camp Wilderness - UK..................................................................................................... 7
❖ Johnathan Markson Tennis – UK………………………...….............................................. 8
❖ Mill On The Brue – UK...…................................................................................................ 9
❖ Explo Summer Camp - US.............................................................................................. 10
❖ ID Tech – US…………….................................................................................................. 11
❖ National Outdoor Leadership School – US……............................................................... 12
❖ Phillips Academy Summer Programme – US................................................................... 13
❖ Stage Door Manor - US..................................................................................................... 14

Top Ten UK & US Pre-University Summer Programmes
❖ Cambridge Pre – University Summer Programme – UK ................................................16
❖ Imperial College London – Under 18 Summer Schools – UK..........................................17
❖ Kings College London – Pre-University Summer School – UK…………………………...18
❖ Imperial College London – Pre-University Summer School – UK……………………...…19
❖ University of Warwick Pre University Summer School UK ……………………………….20
❖ Summer @ Brown – US……………………………………………………………………….21
❖ Columbia University – Programmes for High School Students – US…….………………22
❖ Harvard Summer Programmes – US ………………………………………………………..23
❖ University of Pennsylvania -Penn Summer School High School Program – US………. 24
❖ Stanford University - Pre- Collegiate Summer Institutes ................................................25

                                                                                                                                  3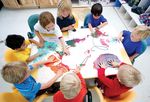 Our Top Ten UK & US
         Multi-Activity Summer
              Camps 2022
                         (3 – 16 Years Old)

 Summer camps for school aged children offer a fantastic opportunity for
both parents and students who are looking to fill the summer holidays with
fun and exciting activities. It's a great way of keeping their minds active in
preparation for the next school year, while making sure they're having fun
      at the same time. It also help children to build confidence, gain
   independence and learn new skills. And with a lot of camps having a
schedule focused on outdoor activities and getting back into nature, it can
be a great way to keep kids after a year spent indoors in the classroom (or
                                   on Zoom!).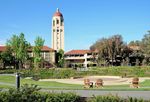 XUK Camps
                   Best For: Outdoor Adventure and Multi- Activity

LOCATION: DAUNTSEY'S SCHOOL, WILTSHIRE, BROOKLAND SCHOOL, NORTH
LONDON • AGES: 3-17 • RESIDENTIAL & DAY • DATES: JULY & AUGUST
                              2022

XUK Camps have been successfully running USA style summer camps in the UK for over
twenty years. Every summer, campers come from the UK, Europe and the rest of the world
to have the summer of a lifetime, through trying new activities, gaining independence and
forming lifelong friendships. XUK offers three amazing sleepaway options located at one of
the UK's most prestigious boarding school. XUK Activity, a multi activity camp, gives 7 – 17-
year olds an all-rounder experience from Raft Building to Bollywood Dance and Football to
Yoga. XUK English is an English summer school offering fun and engaging English lessons
to 9 – 17-year olds in the morning, along with a vast range of afternoon activities and
sightseeing trips. Lastly, XUK Excel is a specialist activity camp where 8 – 17-year olds can
focus on their passion – Water & Forest Adventure, Sport, Media or Creative Arts. Years of
experience and attention to detail ensures that every camper at XUK Camps experiences
an exciting and diverse timetable in a safe and cosy environment, something that is
recognised by both Ofsted and the British Accreditation Council.

   UK

                                                                                          5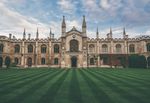 Camp Beaumont
                               Best For: London Day Camp

     LOCATION: GREATER LONDON & SURROUNDING AREAS • AGES: 3 -16 •
         RESIDENTIAL & DAY • DATES: JUNE, JULY & AUGUST 2022

Camp Beaumont Day Camps have been caring for children for over three decades,
providing busy parents with high quality, flexible childcare over the school holidays. Their
camp programmes are packed with creative, sporting and adventure activities as well as
theme days and special events. Camp Beaumont offer over 40 sporting creative and
adventure activities for children to try. Their four main programmes include 'Playtime' (3-4
years old), 'Magic' (5-7-year olds), 'Active' (8-11-year olds), 'Teens' (12-16 year olds). The
programmes offer excitement, fun and friendship for children. Young campers can reach
new heights, learn new skills and enjoy plenty of healthy outdoor activities, making school
holidays extra memorable.

     UK

                                                                                            6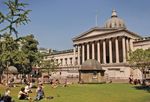 Camp Wilderness
                             Best For: Getting Back to Nature

  LOCATION: OXFORDSHIRE, HERTFORDSHIRE, NORTHAMPTONSHIRE AND KENT
       •AGES: 8-14 • RESIDENTIAL • DATES: JULY & AUGUST 2022

Camp Wilderness is run by The Bushcraft Company – the experts in outdoor education for
school children. They run 3- and 5-day residential camps for 8-14-year olds at four
woodland estates across the UK: Cornbury Park and Blenheim Woods in Oxfordshire,
Cuffley Camp in Hertfordshire, Boughton Woods in Northamptonshire or Penshurst Place in
Kent. The children stay in safari-style tended camps, and become immersed in the natural
world, completely unplugging from technology and learning how to live in the wild. In a time
where they are so connected, this is the perfect retreat to disconnect from the digital world.
Activities include lighting campfires, building and sleeping in shelters, swimming in lakes,
archery, wilderness first aid and an outdoor cookery course to name a few. Camp
Wilderness summer camps are the perfect place for children to unwind and make lifelong
memories.

     UK

                                                                                            7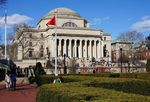 Jonathan Markson Tennis
                                      Best for: Tennis
LOCATION: YORKSHIRE, OXFORD, CAMBRIDGE, BRIGHTON AND ANNECY •AGES:
    8- 21 •RESIDENTIAL & DAY •DATES: JUNE, JULY & AUGUST 2022

Founded in 1981 by Scottish International, Jonathan Markson, these international tennis
camps are for everyone who is passionate about tennis. The camps attract players from all
over the world who come to improve their tennis and enjoy the stunning locations. These
include both residential and day Camps, CORE, Performance Plus and Coach In Training
tennis programmes, and specific Technical Clinics. In the residential summer camps,
students will receive five hours of coaching per day, as well as optional English lessons for
international players, along with a wide range of evening and other multi-activities.
Depending on the children's age they can attend the summer camps at Giggleswick
School, Yorkshire (8-15 year-olds), Oxford University (8-17 year-olds), University of
Sussex, Brighton (15-21 year olds) and Cambridge University (Adults). All camps seek to
provide an intensive, high quality and uniquely British experience.

    UK

                                                                                           8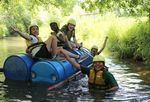 Mill on the Brue
                     Best For: Outdoor Activities and Team Building
  LOCATION: SOMERSET •AGES: 8-15 •RESIDENTIAL & DAY •DATES: 10TH
                      JULY – 20TH AUGUST 2022

Since 1982, Mill on the Brue have been running adventure camps for children, many of
which come back year after year. Based in South East Somerset, on the borders of Dorset
and Wiltshire, the site provides a beautiful backdrop for the children to spend outdoors
during the summer months. Activities are wide-ranging and the children get up to all sorts,
including air rifle shooting, archery, assault course, canoeing, climbing, water sports,
firefighting, cooking, high ropes, orienteering, rafting and zip wires to name just a few. If
you are looking for a fun, exciting outdoor adventure activity centre, Mill on the Brue will
provide a fantastic experience for your children.

    UK

                                                                                           9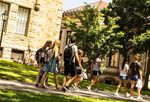 Explo Summer Camp
    Best For: Subject Specific Courses (including Mathematics, Science, Cooking,
                 Business, Engineering, Athletics, Performing Arts)
LOCATION: NEW YORK & MASSACHUSETTS • AGES: MASSACHUSETTS (GRADES 4
 – 7 & 10-12); NEW YORK (GRADES 8-10) • RESIDENTIAL & DAY • DATES:
                     JUNE, JULY & AUGUST 2022
Located at campuses across New York and Massachusetts and with a wide range of
academic interests, Explo is the ideal way for a young person to explore his or her
passions, discover life in the US and meet life-long friends from around the world. Explo is
a chance for students to explore subjects, ideas, places and interests that are meaningful.
Courses are introductory explorations into topics in a variety of subjects, in which students
have a choice of three courses. Academic courses include athletics, business, languages,
cooking, math's, engineering, performing arts, creative writing and so on! Students also
choose three electives, giving them the opportunity to try something new.

    US

                                                                                           10
iD Tech
                             Best For: Coding and Computing
LOCATION: OVER 28 STATES AROUND USA • AGES: 7 –19 • RESIDENTIAL •
                 DATES: JUNE, JULY & AUGUST 2022

Across the US (and the world), children and teens can make the most of their summer by
developing their own videogames, learning a new computer language or expanding their
knowledge and interest in STEM. Whatever your children's passions, iD tech's curriculum
takes students from total beginners to a college-bound pro. With their exclusive lineup of
courses in coding, game development, robotics, and creative arts, they'll hone an
impressive skill set, flex their creativity, and experiment with the newest and best tools from
Adobe, Epic GAMES, Nvidia, Lego, Roblox and more. iD Tech is universally well-regarded
and offers lots of flexible options for families and students.

    US

                                                                                             11
National Outdoor Leadership School (NOLS)
                             Best For: Outdoor Experience and Leadership

    LOCATION: ACROSS THE USA • AGES: 16+ • RESIDENTIAL • DATES: ALL YEAR ROUND

National Outdoor Leadership School (NOLS ) is a noprofit global wilderness school that seeks to help campers
become leaders. An immersive, outdoor experience, NOLS helps teenagers to build their independence,
resilience and collaboration through an outdoor hiking or sporting experience. Courses available include
expeditions in a variety of locations, wilderness medicine, risk services, canoeing, canyoneering,
mountaineering, rafting, sailing and skiing to name a few. NOLS courses are a wonderful chance to see the
beautiful landscapes across the US (and beyond), to meet other adventurous teens and to build these key life
skills. They are an organisation with heart, expertise, and wilderness, and these qualities help them support
powerful, authentic experiences.

     US

                                                                                                           12
Phillips Academy Summer Programs
                        Best For: Academics & specialist subjects

  LOCATION: ANDOVER • AGES: GRADE 7 UPWARDS • RESIDENTIAL & DAY •
                DATES: 30TH JUNE – 2ND AUGUST 2022

Located at Phillips Academy Andover, one of the most prestigious boarding schools in the
world, this program offers students to expand their academic horizons and develop
important skills for the future through an intensive summer living and learning experience.
For five weeks, students with ambitious academic goals come together from all over the
world for the experience of a lifetime. Learning at Andover summer means choosing from
over 75 different courses, including those in arts, business and sciences. Andover Summer
courses are accessible to students from 12 to 17; there are extensive and varied course
offerings housed in the Lower School Institute (LSI), Upper School, and English Language
Learning Institute (ELL). Phillips Academy is a wonderful way to learn about life at boarding
school and to show you are independently developing your passions.

    US

                                                                                           13
Stage Door Manor
                          Best For: Theatre and Performance
 LOCATION: LOCH SHELDRAKE, NEW YORK • AGES: 10-18 • RESIDENTIAL •
                     DATES: JUNE- AUGUST 2022

The launch pad for Natalie Portman, Zach Braff, Mandy Moore, and many others, Stage
Door Manor is the preeminent theatre and performing arts camp in the United States. It
offers total theater immersion, plus all the fun of a summer camp. At Stagedoor Manor,
performers of all levels- beginner and advanced- find expression and fulfillment on stage
and in the classroom. Campers all have one thing in common: Stagedoor kids love theatre!
Students will learn from directors, choreographers and vocal coaches who have been
selected because of their years of experience motivating and guiding young performers,
and at the end of the camp, perform in a show. It's the only performing arts program of its
type in the world, with students from every state...and six continents!

    US

                                                                                         14
Our Top Ten UK & US
      Pre-University Summer
        Programmes 2022
                       (14 - 17 Years Old)

If you are an enthusiastic and motivated student between the ages of 15 -
   17 years old, you may want to consider enrolling onto a pre-university
   summer programme. A number of the top universities offer these sorts
   of programmes, giving students a chance to fill their summer with new
  experiences, as well building relevant academic knowledge for when it
   comes to personal statement writing and applying to university. These
       courses can offer a real insight into what it is like to study as an
 undergraduate at university; they will often combine academic classes in
the subject of your choice, university preparation workshops, along with a
      full programme of social activities, offering a unique and exciting
                   opportunity for prospective students.
Cambridge Pre-University Summer Programme
 Courses Include: Arts & Humanities, Sciences, Business Studies and Global Studies
LOCATION: CAMBRIDGE • AGES: 16-18 • RESIDENTIAL •DATES: 10TH JULY
                        – 6TH AUGUST 2022

The University of Cambridge Pre-University Summer Programme provides 16-18-year-old
high school students a unique opportunity to prepare for future undergraduate study at
leading global universities. The programme will be offering a choice of over 100 one-week
courses across four weeks, allowing students to combine courses from a wide range of
subject areas in the fields of Arts and Humanities, Sciences, Business Studies and Global
Studies. Students will discover new disciplines and topics that will push them outside their
comfort zones and challenge perceptions. While being immersed in the daily activity of
college life, students will share an exciting programme of talks and seminars, along with
writing topical essays, project work and group presentations. The programme also includes
a day excursion to Oxford, College and museum visits, and social activities including
punting and a walking tour of Cambridge.

     UK

                                                                                          16
Imperial College London – Under 18 Summer Schools
      Courses Include: Science, Technology, Engineering, Maths and Medicine
LOCATION: LONDON • AGES: 13-18 • RESIDENTIAL & DAY •DATES: JUNE, JULY &
                              AUGUST 2022
Imperial College London's Summer school programme provides courses for both UK students and
students from all over the world, giving the chance for them to discover what studying in London is
                     really like. Imperial summer school programmes include:
                            Year 9 Girls Engineering Summer School
                             Year 9 Girls; Non-residential; Dates TBC
                Year 10 Insights into Science and Engineering Summer School
                              Year 10; Residential; 3 – 6 August 2022
                                Year 11 Online STEM Challenge
                              Year 11; Online; 29 June – 1 July 2022
                                Year 11 Medical Summer School
                             Year 11; Residential; 16 – 19 August 2022
                              Year 12 Sutton Trust Summer School
                         Year 12; Residential; 18 - 22 & 25 - 29 July 2022

    UK                       Year 12 Work Experience Programme
                               Year 12; Residential; 4 – 8 July 2022

                                                                                                  17
King's College London – Pre University Summer School

  Courses Include: Business Management, International Relations, Law, Media &
Communication, Medical Science and Psychology, Science, Technology & Engineering

  LOCATION: LONDON • AGES: 16-18 • RESIDENTIAL •DATES: SESSION 1-
    4TH JULY – 15TH JULY. SESSION 2 – 18TH JULY – 29TH JULY 2022

The King's College London Pre-University Summer School is a unique academic and social
experience designed for high school students who are enrolled in their final two years of
study. The programme provides the opportunity to study a chosen subject at undergraduate
level and helps students prepare for their future at university and beyond.
It is an intensive two-week programme, combining academic classes, project work, class
excursions, university preparation advice and wider skills sessions. Students choose one
subject in areas such as health and science, law, business management, culture and social
science.

    UK

                                                                                       18
University College London – Pre University Summer
       School for International High School Students
Learn key skills including: Academic English, critical thinking, presentation and report
                         writing in sciences, arts and humanities
     LOCATION: LONDON • AGES: 16-18 • RESIDENTIAL •DATES: TO BE
                              CONFIRMED

The UCL Pre-University Summer School for International High School Students is a unique
two-week residential course for students who want to experience life at one of London's top
universities. The academic challenges, combined with a full programme of social activities,
offer an exciting experience for summer.
Unlike other summer courses, students don't just focus on one subject. Lectures, classes
and course content on the UCL Pre-University Summer School is multi-disciplinary -
covering the sciences, arts and humanities Students will develop key academic skills
including: academic English, research, critical thinking, independent study, as well as the
ability to work in a team with students from different cultures and nationalities.

    UK

                                                                                         19
University of Warwick – Pre-University Summer School
           Courses Include: Economics & Finance and Social Sciences
LOCATION: WARWICK • AGES: 15-17 • RESIDENTIAL •DATES: 5 – 15 JULY
                               2022

                        Introduction to Economics and Finance
This course aims to show students how to think like an economist and provide a
perspective about the way economics is taught at the University level.
Students will be introduced to exciting topics that lie at the heart of Economics and
Finance, including concepts such as game theory and behavioural economics. The
programme will also introduce some of the burning issues concerning the world of money
and banking, including core ideas of finance and stock markets. Students will also be asked
to think of these concepts within their political and social context.

                                A Taste of Social Science
University of Warwick's course in social sciences will give students a taste of four exciting
subjects including Law, Education Studies, Philosophy and Psychology. These subjects all
look at some of the world's biggest issues and therefore will equip students with analytical
and communication skills relevant to many industries and organisations.

     UK

                                                                                           20
Summer @ Brown
         Courses Include: Summer @ Brown Online and Leadership Institute
 LOCATION: BROWN, PROVIDENCE, RHODE ISLAND • AGES: GRADES 9-12 •
 RESIDENTIAL • DATES: MULTIPLE 1-4 SESSIONS (JUNE, JULY & AUGUST
                              2022)

Brown University offers a wide array of summer courses for students to explore and dive
into specific academic topics, to gain the experience of life on campus, and to meet other
curious students from around the world. These courses offer a lot of schedule flexibility
since students can go for as little as one week. With over 4,000 students attending across
the many terms of the summer, coming from all 50 United States and over 70 different
countries across the world, Summer @ Brown students join a community of peers with just
as broad and deep variety of backgrounds. As part of a community of young scholars all
engaged in the serious of fun learning- and without the extra pressure of formal grades and
credit- summer@ Brown students immerse themselves in subjects they choose and
experience the satisfying challenges of college-level academics. Outside of class, students
participate in a full program of events and activities designed to inform, engage and
entertain.

    US

                                                                                         21
Columbia University – Programs for High School Students

  Courses Include: Summer Immersion - New York City; Summer Immersion Online;
          College Edge; Columbia Climate School in the Green Mountains
LOCATION: NEW YORK CITY • AGES: 14-18 • RESIDENTIAL •DATES: 10TH JULY –
                            6TH AUGUST 2022

Students can enroll in an intensive pre-college course, designed to challenge and engage
high-achieving students in a supportive environment. Students will choose from over
70 courses in a dozen subject areas, ranging from neuroscience to understanding
blockchain, taught by experts in those fields. The programme will give them the opportunity
to experience college life at an Ivy league university while enjoying the summer in New
York City. They will choose from a wide variety of daily activities that include lectures,
college prep workshops, excursions around the city, community building activities, and
health & wellness programming. The course also give them the opportunity to attend
events in the form of seminars, workshops, and lectures to prepare for the college
application process and the academic rigors of university life.

    US

                                                                                         22
Harvard Summer Programs
Courses Include: Literature, Psychology, Law, Politics, Philosophy, Business, STEM and
                                     many more.
  LOCATION: HARVARD, BOSTON • AGES: 15-18 • RESIDENTIAL • DATES: PRE-COLLEGE
  PROGRAMME: 2 WEEKS: SESSION 1: 26 JUNE - 8 JULY 2022 SESSION 2: 10 - 22 July
   2022 SESSION 3: 24 JULY - 5 AUGUST 2022 • SECONDARY SCHOOL PRE-COLLEGE
                      PROGRAMME: 18 JUNE – 6 AUGUST 2022

For students ages 15-18, there are two wonderful ways to get to know Harvard first-hand:
the 2-week Pre-College Program and the 7 week (for university credit) Secondary Summer
School. Students will join other intellectually curious high school students on a campus at
Harvard, where they can explore topics as wide ranging as American law, philosophy,
public speaking, the sciences and writing. During the two weeks at Harvard, students
attend class for three hours a day as well as participate in college workshops or team
building events. Students will leave the program capable of thinking critically and
communicating confidently- skills that will lead to further success at school, in college and
in their career.

    US

                                                                                           23
University of Pennsylvania – Penn Summer High School
                          Programs
                       Courses Include: Liberal Arts and Sciences
   LOCATION: PHILADELPHIA, PENNSYLVANIA • AGES: US GRADES 9 -11 •
    RESIDENTIAL & DAY • DATES: MULTIPLE SESSIONS (JUNE, JULY AND
                            AUGUST 2022)

University of Pennsylvania delivers the challenge of an Ivy League curriculum to
academically talented high school students seeking a pre-collegiate experience. Students
engage with leading faculty and build intellectual connections within accelerated two-,
three-, or six-week Penn Summer High School Programs. Students are given the
opportunity to study in disciplines across the sciences, arts and humanities. In particular,
the Penn Summer Academies programme encourages students to dive deep into
exploratory research in a specific subject area including American Sign Language,
biomedical research, chemistry, experimental physics, mathematics, neuroscience and
social justice.

    US

                                                                                          24
Stanford University - Pre-Collegiate Summer Institutes

Courses Include: Computer Science, Math, Creative Writing, Philosophy, Engineering
                                   and more.
 LOCATION: CALIFORNIA • AGES: 16 - 17 • RESIDENTIAL & DAY • DATES:
          MULTIPLE SESSIONS (JUNE, JULY AND AUGUST 2022)

Stanford Pre-Collegiate Summer Institutes is a summer enrichment program that provides
academically talented and intellectually curious students currently in grades 8 –11 with
intensive study in a single course. The program provides a taste of the Stanford classroom
experience and challenges students with advanced content not typically found in the high-
school curriculum.
Stanford University put on 30 summer courses that provide an in-depth and interactive
exploration of academic material. Courses are available in subjects including computer
science, math, creative writing, philosophy, engineering, and more.

    US

                                                                                        25
Thank you for taking the time to read our summer camp
  recommendations – we do hope they gave you inspiration when it
 comes to all the activities that are available for your children to enjoy
                       over the summer months!

   If any of the summer courses above sound of interest to you/your
                       children, please get in touch
with Charlotte: charlotte.hansford@quintessentially.com or call +44 (0)
         2030 736852. For all other education enquiries please
                contact: education@quintessentially.com