Saolta University Health Care Group Operational Plan 2018 - HSE
Page content transcription
If your browser does not render page correctly, please read the page content below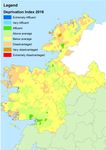 Saolta Vision

  Our Vision is to be a leading academic Hospital
Group, providing excellent integrated patient-centred
       care delivered by skilled caring staff.

Saolta Group Guiding Principles
To work in partnership with patients and other healthcare providers across the continuum of
care:

    To deliver high quality, safe, timely, and equitable patient care by developing and
     ensuring sustainable clinical services to meet the needs of our population.

    To deliver integrated services across the Saolta Group Hospitals with clear lines of
     responsibility, accountability and authority whilst maintaining individual hospital site
     integrity.

    To continue to develop and improve our clinical services supported by education,
     research and innovation in partnership with NUI Galway and other academic
     partners.

    To recruit, retain and develop highly-skilled multidisciplinary teams through support,
     engagement and empowerment.

Contents
Foreword from the Chief Executive Officer .................................................................................................. 1

Section 1: Introduction and Key Reform Themes ........................................................................................ 3

Section 2: Our Population.............................................................................................................................. 5

Section 3: Building a Better Health Service ............................................................................................... 10

Section 4: Quality and Safety ...................................................................................................................... 15

Section 5: Service Delivery .......................................................................................................................... 19

Section 6: Improving Value .......................................................................................................................... 52

Section 7: Finance ........................................................................................................................................ 54

Section 8: Workforce .................................................................................................................................... 57

Appendices ................................................................................................................................................... 59
   Appendix 1: Activity Table ........................................................................................................................ 60
   Appendix 2: HR Information ..................................................................................................................... 61
   Appendix 3: Scorecard and Performance Indicator Suite ........................................................................ 62
   Appendix 4: Capital Infrastructure ............................................................................................................ 75
   Appendix 5: Organisational Structure ....................................................................................................... 76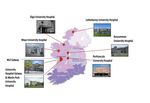 Foreword from the Chief Executive Officer
I am pleased to present the 2018 Operational Plan for the Saolta University Health Care Group.

There are a number of key strategic developments planned for the Group this year including the completion of our
Group Strategy for 2018-2023, the implementation of our new Clinical Governance Framework, the implementation
of a number of key ICT developments such as Group PAS, SAP Financials and Electronic Document Management
system (Evolve) and the rollout of the GE Patient Flow Improvement Project across the Group. We will also progress
with our capital developments and complete the Options Appraisal for Acute Services in Galway in 2018. A key focus
for the group in 2018 is to ensure the recommendations from the PUH maternity review will be implemented. The
operational plan also sets out the targeted activity figures for the Group and for each hospital under the various
patient classifications. It is intended that the Saolta Group will deliver similar levels of activity to 2017, with some
additional capacity in hospitals where bed numbers have increased due to winter funding. The Saolta 2018 plan also
outlines the key operational priorities for the Group in 2018. Many of these priorities are ongoing operational
objectives such as meeting the national targets for unscheduled and scheduled care, and ensuring we meet the
acute services KPIs set as outlined in the National Service Plan. I look forward to working closely with all of you to
ensure that we deliver on all of our priorities in the coming year.

The plan sets out the 2018 budget for the Saolta Group which is €863m. This is an increase on our 2017 budget and
represents a 2.6% increase on our final budget for 2017. While the increase is welcomed, the vast majority of the
funding is to cover full year costs of developments in 2017 and additional costs associated with national pay
agreements. The current projection for 2018 is showing a significant potential deficit on budget. To achieve the
financial target for 2018 will be extremely challenging and will require the Group to monitor closely our expenditure
and ensure we have tight controls in place. The Group will target cost savings in areas that will not impact patient
services or compromise patient care. This will be difficult but essential in the current financial climate.

 I wish to acknowledge the significant improvement in the Group's ABF funding that sees an incremental budget
growth of €23m on the 2017 ABF allocation. This is due to the tremendous work done by our Finance and HIPE Units
throughout last year and the results of their efforts have resulted in a very positive budgetary outcome. Once again,
in 2018, we will continue to drive improved recording and coding of patient activity right across the Group so we can
maximise our ABF allocation on a sustainable annual basis as we move towards full implementation of the national
ABF budgetary model.

The Group was pleased with the results from the National Patient Experience Survey carried out in May 2017 where
we achieved the highest overall Hospital Group rating. We are now focusing on the implementation of Quality
Improvement Plans in the areas where our patients were less than satisfied. These include their experience in ED,
catering/food/nutrition, communications while in hospital, communications and support on discharge and some
infrastructural issues.

Responding to urgent safety concerns and emergencies such as CPE will be a key priority for Saolta in 2018 and we
will work with the National Public Health Emergency Team to mitigate the risk, including managing the emerging
resource implications. It is also critical that as a Group, we strive to maximise our compliance with hand hygiene and
ensure that we do all we can to stop the spread of infection in our hospitals.

We are fully committed to maintaining existing levels of activity in 2018; however the increasing cost of delivering our
core services is a significant financial challenge. Patient safety and quality remain our overriding objectives, and
addressing the financial challenges we may face will be risk assessed against these core objectives. The HSE
National Plan refers to the introduction and implementation of Value Improvement Programmes targeting significant
opportunities to address the financial challenge. It is expected that as a Group, we will be involved in many of these

                                                                                                                      1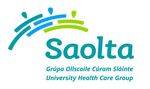 Programmes and I have signalled our support nationally to be involved where relevant. The three major themes
within the VIP are improving value within existing services; improving value within non-direct services and strategic
value improvements.

It is expected that in the coming year we will see more focus on the recently published Sláintecare Report and its
recommendations. It signals a new direction of travel in relation to eligibility, delivery and funding of our health
services. The Saolta Group looks forward to working with the HSE and the Department of Health in developing an
implementation plan for Sláintecare.

In late 2017, the Minster for Health announced the membership of the Board of Directors for the Saolta Group. On
behalf of the Group, I extend a warm welcome to our new Directors and look forward to working with the Board and
our Chair, Dr John Killeen, over their term of appointment to make our Group stronger and to continue to provide
hospital services that are safe, high quality and patient centred.

Finally, our workforce is our most important resource and our Operational Plan outlines the key initiatives from our
HR Strategy to help ensure that our employees are supported and given the opportunity to develop within the Saolta
Group. Our staff have shown, through the HSE Achievements Awards and our own Saolta Staff Recognition
Awards, their commitment and contribution to the Group and the provision of services to our patients in the
West/North West of Ireland. I look forward to working with all our staff, the Board, our partners in CHO1 and CHO2,
our academic partner NUI Galway, and the wider HSE in delivering on the Operational Plan for 2018.

Risks to delivery of Operational Plan 2018
There are some risks to our ability to deliver the level and type of service as set out in the operational plan, including:
        Delivering a volume of activity, driven by need, which is beyond funded levels.
        Sustaining a level of service in areas where the nature of the response is such that activity cannot be
         stopped or spend avoided, e.g. emergency services in hospitals.
        Progressing at scale and pace the required transformation integration agenda within the funding levels
         available.
        Meeting the regulatory requirements for hospital services, within the limits of the revenue and capital
         available and without impacting on planned service levels.
        Responding to urgent safety concerns and emergencies such as carbapenemase-producing
         enterobacteriaceae (CPE). We will work with the National Public Health Emergency team to mitigate this
         risk, including how to manage emerging resource implications.
        Meeting new drug costs.
        Effectively managing our workforce including recruitment and retention of a highly skilled and qualified
         workforce, required rationalisation of the use of agency personnel and staying within our pay budget.
        Working within the constraints posed by limitations to clinical, business, financial and human resource (HR)
         systems.
        Investing in and maintaining our infrastructure, addressing critical risks resulting from ageing medical
         equipment and physical infrastructure, adhering to health and safety regulations and addressing clinical
         service accommodation capacity deficits.

Maurice Power,
Chief Executive Officer

                                                                                                                          2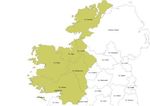 Section 1: Introduction and Key Reform
Themes
Saolta Hospitals

The Saolta University Health Care Group is comprised of the following hospitals:
Galway University Hospitals (University Hospital Galway (UHG) & Merlin Park University Hospital (MPUH))
Letterkenny University Hospital (LUH)
Mayo University Hospital (MUH)
Portiuncula University Hospital (PUH)
Roscommon University Hospital (RUH)
Sligo University Hospital (SUH)
The Saolta Group is closely aligned to its Academic Partner NUI Galway

Directorates
There are 5 Clinical Directorates in the Saolta Group
Medical
Perioperative
Women's and Children's
Radiology
Laboratory

                                                                                                      3
Key national reform themes
Consistent with the need to improve the health of the population and to radically reshape where and how
services are provided, the four key national reform themes are
    1. Improving population health.
    2. Delivering care closer to home.
    3. Developing specialist hospital care networks.
    4. Improving quality, safety and value.

The Saolta Hospital Group will focus primarily on developing specialist hospital care networks and improving
the quality, safety and value themes in 2018.

Developing specialist hospital care
In parallel with the requirement to shift less complex acute care from hospital to community settings, there is
a need to ensure that the secondary and tertiary care sectors are able to deliver the complex, specialised and
emergency care that will be required by patients. The development of the Saolta Group strategy and the
Group integration project will provide the foundation for this in a very real way.

Improving quality, safety and value
In the context of the very significant financial and operational pressures faced by health and social care
services, it is essential that we ensure a relentless focus on improving quality, safety and delivering better
value care. We must continually seek to improve the quality of care and outcomes for patients, ensuring that
care is safe, effective, person-centred, timely, efficient and equitable.
Improving population health
In line with the national PHSI and recommendations within Sláintecare, there will be an increased focus on
provision of care as close to home and at the lowest level of complexity that is deemed safe, moving away
from historical secondary care model to the provision of community based models. As set out in the
National Service Plan, this will require considerable investment in community services and clearly
established close working practices between community and secondary care.

Our population profile informs us that people are living longer and indeed within our catchment area, we
have a high proportion of older persons (>65years). This is expected to increase by a further 23% by 2023.
If the models of service delivery do not change, this will place additional unsustainable pressures on
hospital services.

During 2018 Saolta will work closely with CHO1 and CHO2 to develop a programme of work, to progress
the implementation of the national Integrated Care Programmes for Older Persons and Chronic Disease
Programmes.

This will be underpinned by the Saolta/CHO1/CHO2 population health profile which sets out the incidence
within disease grouping, risk and lifestyle factors. A more detailed analysis – (Planning for Health – 2018-
2023 and to 2028) will be developed in collaboration with Population Health which will support integrated
approach to population planning across both CHOs and Acute Services.

                                                                                                           4
Section 2: Our Population
Saolta is unique in a number of aspects. It is comprised only of statutory hospitals and it provides care
to a clearly defined geographical population– covering over a quarter of the country spread from
Galway to Donegal. The Saolta area comprises the counties of Donegal, Sligo, Leitrim, Galway, Mayo
and Roscommon.

Population
 According to the 2016 Census the population of the area was 709,880 an increase of 0.9% over the
2011 Census. However, as some patients attending Saolta are outside of these counties there is an
estimated population of 730,513 (Health Finder https://finder.healthatlasireland.ie/). The largest
increase in population was in Galway City (3139 or 4.2%) and Galway County (4266 a 2.4%) whilst
Donegal had a decrease of 1.2% (-2382). The population of Saolta constitutes 14.9% of the whole
population.

               Table 1. Population Saolta 2016. Source: Census of Ireland 2016 www.cso.ie

                                                                     %          Population
                                                Population           Change     % of
                                Population      Change2011-          2011-      National
                 County         2016            2016                 2016       Population
            Galway City            78668              3139                4.2          1.7
            Galway County         179390              4266                2.4          3.8
            Leitrim                32044              246                 0.8          0.7
            Mayo                  130507              -131               -0.1          2.7
            Roscommon              64544              479                 0.7          1.4
            Sligo                  65535              142                 0.2          1.4
            Donegal               159192             -1945               -1.2          3.3
            Saolta                709880              6196                0.9         14.9
            State                 4761865           173613                3.8

                                                                                                       5
The region has some of the least populated counties in the State (Sligo, Leitrim and Roscommon), and
overall the population in the region has stayed static since Census 2011. The population in the region
is expected to grow by approximately 1.6% (11,706) between 2016 and 2021 (based on CSO M2F2
Population Projections –www. cso.ie).

  Fig. 1 Population Density 2016 by County and % Population Change 2011-2016. Source: Census of
                                        Ireland 2016 www.cso.ie

Age
The age profile for Saolta from Census 2016 shows that the area has a higher proportion of those aged
65 plus (15.3% compared to a national figure of 13.4%). The greatest increases were in the older age
groups, particularly those aged 60-79 (+17,113 a 67% increase in this age group since 2011). The
greatest decrease was in the 20-39 age group (-22,632 a -47% decrease since 2011).

                                                                                                    6
Fig. 2 & 3. Population Pyramid % by 5 year Age Group and % of Population by Age Group in Saolta by 20
year age groups. Source: www.cso.ie

               85plus                                                                     Age 80+, 3.1
               80-84
               75-79
               70-74
                                                                                    Age60-79,
               65-69                                           Saolta %                                  Age 0-19,
                                                                                      15.3
               60-64                                           National %                                  27.5
               55-59
               50-54
   Age Group

               45-49                                                         Age 40-59,
               40-44                                                           26.3
               35-39
                                                                                                     Age 20-39,
               30-34                                                                                   27.8
               25-29
               20-24
               15-19
               10-14
                  5-9
                  0-4

                        0   1   2   3     4   5    6   7   8
                                        % Change

There are large regional variations in age, Galway City has a very different profile to the other Saolta
counties with a much higher population in the 15-39 year age group and a lower child and elderly
population, whilst all other counties have higher than national rates in the 55 years and older age
groups.

Fig. 4. Population % by 5 year Age Group by County. Source: www.cso.ie

 12.0
                                                                            National
                                                                            Galway City
 10.0
                                                                            Galway County
                                                                            Leitrim
  8.0
                                                                            Mayo
                                                                            Roscommon
  6.0                                                                       Sligo
                                                                            Donegal
  4.0

  2.0

  0.0

                                                                                                                     7
Vulnerable Populations
Travellers, homeless and migrant populations are at risk groups with lower life expectancy, poorer health
outcomes and with an increased likelihood of chronic disease.

Saolta has a large Traveller population of 7,236 or 10.9 per 1,000 population (national rate 6.6). Galway
City and County have the second and third highest rates nationally at 21.2 (1606) and 14.9 (2640)
respectively - Longford has the highest at 25.7 per 1,000.

Table 2. Traveller Population 2016. Source: Census of Ireland 2016 www.cso.ie

                                                                Irish Travellers per
                                           Irish Travellers     1,000 population
                        State                            30987                   6.6
                        Galway City                       1606                  21.2
                        Galway County                     2640                  14.9
                        Leitrim                             203                  6.4
                        Mayo                              1299                  10.1
                        Roscommon                           516                  8.1
                        Sligo                               386                    6
                        Donegal                             586                  3.8
                        Saolta                            7713                  10.9

Homeless figures for November 2017 (Department of Housing Planning & Local Government
http://www.housing.gov.ie/) show that there were 266 homeless adults in the Saolta region (167 males and
99 females) of whom 74% (199) were in Galway. Of the 266, 104 were in Private Emergency
Accommodation, 34 in Supported Temporary Accommodation, 14 in Temporary Emergency
Accommodation and 16 in other accommodation.

Deprivation
The Deprivation Index based on Census 2016 shows that Donegal is the second most deprived Local
Authority area nationally; Mayo, Leitrim and Roscommon are ranked 23rd, 22nd and 20th respectively.
Galway Co. is the 10th most affluent and Galway City is the 3rd. The deprivation Index map below shows
that in the region there are high levels of disadvantaged particularly in Belmullet, Achill, South Connemara
and in Donegal County.

                                                                                                          8
Fig. 5. Deprivation by Electoral Division 2016 for Saolta region. Source: Trutz Haas Deprivation Index and
Census of Ireland 2016. www.pobal.ie and www.cso.ie.

Disability
The level of self reported disability in the Saolta area is 96,964 or 13.66% of population (national 13.51%).
Within the region there is a clear demonstration of the link between disability, age and deprivation. Galway
City and County have lower levels of disability than the national rate and all other counties in the region
have levels higher than the national rate.

Table 3. Self Reported Disability 2016. Source: Census of Ireland 2016 www.cso.ie

                                    Total persons      Total persons with a % Persons with
                                                       disability           disability
              National                     4761865                  643131             13.51
              Galway City                    78668                   10133             12.88
              Galway County                 179390                   22523             12.56
              Leitrim                        32044                    4486             14.00
              Mayo                          130507                   17977             13.77
              Roscommon                      64544                    9313             14.43
              Sligo                          65535                    9577             14.61
              Donegal                       159192                   22955             14.42
              Saolta                        709880                   96964             13.66

Key Messages
       Saolta has a stable population base population with the only growth in Galway City and County.
       Saolta has a rapidly ageing population, County Mayo in particular.
       Saolta has specific areas of deprivation mainly in Donegal and around the western seaboard.

                                                                                                                9
Section 3: Building a Better Health Service
      Saolta University Health Care Group
                 Priorities 2018
Group Strategy
Finalise, publish and commence with Implementation of Group Strategy

Group Integration
Progress work on Integration Project and establish CBU for Women & Children and Cancer in
early 2018.

Achieve Key Patient Access Targets: Unscheduled Care
(including Ambulance Turnaround Times)

1. Trolleys - no more than 40 on any given day
2. > 24 PET - no patients waiting greater than 24 hours for admission to a bed from ED
3. > 75yo >9hr - compliance of 85% across the group of over 75 years old waiting less than 9
   hours for admission to bed from ED
4. Delayed Discharges - no more than 56 delayed discharges across the Group at any one time
5. 20% of weeks discharges at the weekend
6. 20% of discharges before 11am each day
7. Compliance with 91% target for Ambulance Turnaround within one hour. No ambulances
   waiting greater than 2 hours

Achieve Key Patient Access Targets: Scheduled Care
Identify achievable targets in relation to National Inpatient, Daycase, OPD, Scope and Diagnostic
activity maximising all available capacity.

Quality & Safety
Finalise governance structures for Quality & Safety for 2018 to include Risk Management,
Clinical Audit, Standards, Policies, QualSec, Drugs & Therapeutics, Health & Safety and Infection
Control.

Cancer
    Roll out of Cancer Clinical Business Unit
    Achieve national mandated KPI's
    Implement Recommendations from National Cancer Strategy.
    Maximise Altnagelvin Radiation Oncology.

                                                                                               10
Maternity
   Roll out of Maternity Clinical Business Unit
   Implement Maternity Strategy
   Implement recommendations of Maternity review PUH

HCAI Compliance
Achieve improvement and monitor compliance with targets of HCAIs/AMR with particular focus
on implementation of CPE screening guidelines

Develop Nursing & Midwifery Strategy to address retention and recruitment

Patient Experience
Enhance Patient Experience in all Group hospitals through engagement and feedback at all
levels. Develop and implement an Action Plan to address areas requiring input identified on
National Patient Experience Survey.

Establishment of Group Business Intelligence Unit
Create integrated informatics for activity, quality and outcome information to monitor and plan
our services.

Implement Key ICT Priorities

1. Appoint e-Health Director
2. Progress implementation of the following key systems in 2018 in line with ICT action plan.
    - Group PAS
    - Evolve (GUH)
    - MOCIS (UHG & MUH)
3. Address key ICT infrastructural risks on identified hospital sites.

Finance
 1. Monitor and control hospital budgets and expenditure in line with allocations.
 2. To develop a reporting platform for the changing Clinical Business Unit/Directorate
    structure.
 3. Implementation of Financial Stabilisation systems.

Deliver on key Capital Developments
 1. Complete Options Appraisal for GUH.
 2. Progress funded key Capital Projects across all sites.
 3. Continue to seek capital funding for identified infrastructural deficits and developments.
 4. Maximise Equipment Replacement Programme funding for all sites.

Freedom of Information/General Data Protection Regulations
Develop action plan to meet requirement in relation to new Data Protection Regulations which
come into effect May 2018.

                                                                                                 11
The Saolta Programme for Health Service Improvement
The National Programme for Health Service Improvement (PHSI) was established at the end of 2015 to
drive activities related to service reform and in particular transformational and sustainable improvements in
services. It is the single overarching body coordinating the efforts of a wide-reaching range of service
improvement programmes and projects arising out of Department of Health, Health Service Executive
(HSE) and Health Information and Quality Authority (HIQA) strategies, frameworks, policies, reviews and
recommendations reports.

This national programme consists of eighteen major programmes covering Service Design / Improvement,
Service Delivery and Enabling Services and is supported by a network of programme management offices
at national and local level including each Hospital Group (HG) and Community Health Organisation (CHO))

For 2018 some of the key focus areas agreed for the PHSI at national level are -

       Building strategic certainty in 2018 – including development of a comprehensive, integrated health
        service transformation and delivery plan, fully aligned with and in support of the forthcoming
        Sláintecare implementation plan.
       Healthy Ireland – chronic disease prevention and management
       National Clinical and Integrated Care Programmes – including the Integrated Care Programme for
        older persons, children, patient flow.
       Delivering care closer to home – including the design of community –based models to provide
        improved care and outcomes for service users, close to their home and at the lowest level of
        complexity that is deemed safe.
       Develop specialist hospital care networks- including the redesign of acute services to meet the long
        term needs of the population, providing timely access to the right services regionally and nationally
        that consistently deliver best clinical outcomes.
       Improving performance efficiencies and effectiveness – including the development of a national
        Performance Management Unit.
       Implementing e Health Ireland
       Enabling and supporting sustainable and enduring change

The Saolta Programme Management Office was established during 2017. While the national programme
sets out a number of key focus areas, within the Saolta Group there are clearly identified projects
underway/planned as key priorities for the PMO for 2018. These are as follows:

 1. Progress Saolta Integrated Governance Programme
 2. Development of the Saolta University Health Care Group Strategy 2018-2023
 3. Other projects including:-
       a. Implementation of the recommendations outlined in the Review of Emergency Medicine
            Services.
       b. Implementation of the recommendations outlined in the Review of Haematology Services
       c. HG/CHO joint working to include Population Health Planning and the implementation of the
            Integrated Care Programmes (older persons/chronic disease/patient flow).
                                                                                                          12
Saolta Integrated Governance Programme

The focus of this project is on developing clearer structures across the Saolta Group Hospitals to improve
the integration of our services/hospitals and ultimately drive safer/ better services for our patients.

This new structure will bring decision making closer to the patient and create more straightforward clinical
journeys between specialties and hospitals. It will also mean that everyone will be much clearer about who
is responsible and accountable for services and it will allow us to use our resources in our hospitals in a
better way. Underpinning this, is the development of Clinical Business Units (CBUs) which will enable
specialties work closely together to improve patient pathways, treatments, and ultimately care outcomes for
patients.

As an initial trial of concept, the new governance structure for Women's and Children's and Cancer Clinical
Business Units will be implemented during 2018. The achievement of this requires a full assessment of the
current structures/ways of working (i.e. operating models) within these services across the Saolta Hospitals
and agreement of both future configuration and target operating models going forward. Detailed work is
ongoing in both Clinical Business Units led by Group wide working groups co-ordinated by the PMO.

Key to the success of the CBUs is ensuring that each CBU is supported by HR, ICT/IS (with timely and
accurate performance reporting), Finance and Quality and Patient Safety. This will mean changes in the
way that services have historically been delivered and will require a concerted focus during 2018.

Saolta University Health Care Group Strategy 2018-2023

In parallel and closely linked to the Saolta Integrated Governance Project is the development of a Saolta
Group Strategy (2018-2023). Work has taken place during 2017 to agree the Saolta Vision and Guiding
Principles:-

Vision Statement
Our Vision is to be a leading academic Hospital Group, providing excellent integrated patient-centred care
delivered by skilled caring staff.
Saolta Group Guiding Principles
To work in partnership with patients and other healthcare providers across the continuum of care:
    1. To deliver high quality, safe, timely, and equitable patient care by developing and ensuring
       sustainable clinical services to meet the needs of our population.
    2. To deliver integrated services across the Saolta Group Hospitals with clear lines of responsibility,
       accountability and authority whilst maintaining individual hospital site integrity.
    3. To continue to develop and improve our clinical services supported by education, research and
       innovation in partnership with NUI Galway and other academic partners.
    4. To recruit, retain and develop highly-skilled multidisciplinary teams through support, engagement
       and empowerment.

                                                                                                            13
The Saolta University Health Care Group Strategy is core to the HG integration and will:

       Outline a clear vision for delivery of clinical services across all hospitals within the Saolta Group
       Set an evidence based roadmap for the way forward whilst ensuring safe, staffed and sustainable
        services across the Saolta Group for each speciality making the best use of all resources on each
        site.

This strategy will be crucial to the future development of Saolta Group's clinical and corporate services and
will set out a clear plan to allow us meet the future needs of our community. We are working closely with
our colleagues in Population Health and CHOs as part of this project with the development of a Saolta
Population Health Profile during Quarter 1 as well as more detailed analysis planned throughout 2018 in
collaboration with the CHOs 1 and 2.

This process to date has provided us as a hospital group, with the opportunity for the first time to examine
the services provided at group level, rather than at individual hospital level. The value of looking at
particular services on a group-wide basis is that we can see the many examples of good practice, identify
potential overlaps, gaps or inconsistencies which are not obvious when looking at one hospital. It has also
enabled us to look at catchment areas, access, referral routes, clinical pathways, risks, infrastructure, and
resources from a hospital group perspective. At the end of this process there will be 41 individual group-
wide clinical strategies in place that will set the development priorities for specialties within each CBU for
the next 5 years. Service development will be prioritised at clinical directorate level. We are also
considering how our corporate functions such as HR, Finance, Information Systems and Quality and
Patient Safety need to support these clinical objectives. The Saolta Group Strategy (2018 - 2023) is due to
be completed by end of Quarter 1 2018.

Other Key Projects for 2018:-

Implementation of the recommendations outlined in the Saolta Review of Emergency Medicine Services

Implementation of the recommendations outlined in the Saolta Review of Haematology Services

HG/CHO joint working to include Population Health Planning and the implementation of the Integrated Care
Programmes.

Saolta are committed to further implementing the Healthy Ireland policy, the National Clinical and
Integrated Care Programmes and will implement key recommendations of National strategies and
programmes.

                                                                                                           14
Section 4: Quality and Safety
Introduction

The Quality and Patient Safety function underwent further restructuring during 2017 which will enhance our
capacity to develop and expand quality and patient safety initiatives during 2018. The appointment of a
Clinical Director for Quality and Patient Safety provides the high level leadership that is required The
appointment of project leads in the areas of National Quality Standards, Clinical Audit and Policies,
Procedures and Guidelines Governance were essential to ensure that progress continues and further
initiatives can be implemented.

The Quality Improvement Forum has been established to provide impetus and direction to quality
improvement activities and to ensure that recommendations and learning from national and local review
reports are translated into meaningful improvements in the area of service delivery. This forum currently
meets bi-monthly and acts as a focus for sharing good practice across the Group and for the identification
of quality improvement initiatives where the potential for cross-site collaboration can be realised. The first
initiative has been the establishment of a Falls Prevention Collaborative which will examine the current
approach to falls assessment and prevention across the different hospitals in the Group. The work will
culminate in the identification of best practice in this area and the development of a group-wide Falls
Prevention Policy. The QPS directorate will publish a quarterly newsletter to highlight ongoing quality and
safety related initiatives and to celebrate the work that continues across many areas. The potential for
developing a dedicated Quality and Safety section on the Saolta Group website is also being actively
explored and further progress will be made during early 2018.

Members of the Saolta QPS team were directly involved in the CoDesign Group that developed the
National Incident Management Framework which will be launched in Quarter 1 of 2018. This will involve
extensive education and training across the Group and will allow for more effective and efficient review of
patient safety incidents. The Serious Incident Management Team is also supporting the pilot project for the
introduction of After Action Review with two groups of facilitators to be trained in Quarter 1.

 The National Patient Safety Programme
 The National Patient Safety Programme aims to build on existing work in supporting improvements in
 patient safety across the Irish health services. The HSE Service Plan identifies programme aims
 including the following;
 
 Improve the quality of the experience of care including quality, safety and satisfaction.

 The Saolta Group was among the best performers in the National Patient Experience Survey with the
 largest participation rate and high degrees of satisfaction with the services provided. The QPS Directorate
 is central to the Group's effort to improve the standard and safety of services through the implementation
 of quality improvement plans in response to clinical audits and incident reviews and the establishment of
 initiatives to improve medication safety, falls prevention and pressure ulcer prevention.

                                                                                                           15
Implement targeted national patient safety initiatives (e.g. preventing healthcare associated
   infection, anti-microbial resistance (AMR); addressing sepsis, falls, pressure ulcers and
   medication errors; clinical handover; and recognising and responding to deteriorating
   patients including the use of Early Warning Score systems.

The enhancement of the group-based governance structures in the form of Saolta Infection Prevention
and Control Committee (IPCC) and the Drugs and Therapeutics Safety Committees (DTSC) will provide
the coordinated approach that is vital to progress a number of these initiatives. The education and
awareness programmes in the use of Early Warning Scores are well established and falls and pressure
ulcer collaborative projects have also been established on a number of sites. Further work is required in
2018 in developing and embedding a structured approach to clinical handover in line with national
guidance.

Build the capacity and capability of services to improve quality and safety and the organisation's
response when things go wrong.
The serious incident management process has been modified to streamline the response when an
incident occurs and to improve the quality of incident reviews. The launch of the National Incident
Management Framework will provide additional approaches to the review of incidents and reemphasise
the importance of involving patients and their families more directly in the review process.
There have been significant improvements in the numbers of staff who have completed education in
Open Disclosure across sites. The education programme will be further enhanced by the increase in the
number of staff who have now completed the train the trainer facilitators course.

Put in place appropriate governance for patient safety across health services.
The creation of the Quality and Patient Safety Directorate and appointment of a Clinical Director who is a
member of the Executive Council will ensure that quality and safety are represented at the highest levels
of corporate governance. The existing quality governance structures are enhanced by the group- wide
Infection Prevention and Control Committee, the Drugs and Therapeutic Committee and the
establishment of the Quality Improvement Forum.

Strengthen quality and safety assurance, including clinical audit.

The appointment of a Group Clinical Audit Coordinator has already succeeded in re-establishing clinical
audit structures at Galway University Hospitals and in developing a more coordinated approach at
existing sites. The Clinical Audit Policy has been drafted and will be submitted to the executive for
ratification in Quarter 1. Targeted education and training for multidisciplinary groups will also be
expanded in early 2018 and online supports will be developed.

                                                                                                        16
Service User Involvement

 National Patient Experience Survey
 Following the encouraging results of the survey across the hospitals of the Group, the next step is to
 develop approaches that effectively address areas where improvement is required. This is already the
 focus of a coordinated effort across the Group which will be continued and expanded upon in 2018.

 Involve patients and family members in the design, delivery and evaluation of services through the
 National Patient Forum, Patients for Patient Safety Ireland, and focus groups with the Patient
 Representative Panel.

The Group has already been successful in identifying patient representatives to participate in a number of
hospital and group-wide committees. The Patient Forum/Councils, Patient Experience Committee and End
of Life Care Committees each have a number of patient or public representatives among the membership.
The Health Literacy Group at GUH is working towards the development of patient information leaflets and
hospital signage that more effectively meets the needs of service users.

Consumer Feedback
The launch of the updated Your Service Your Say Policy in late 2017 provides an ideal opportunity to train
and update staff members in the management of service user feedback. There is a renewed emphasis on
the resolution of complaints at the point of occurrence and the concept of a 'no wrong door' when it comes
to addressing patients and families concerns. There will be a wide ranging education and awareness
programme for all staff during Quarter 1 and targeted training for Complaints and Consumer Services staff.

Maintaining standards and minimising risk

The prospect of hospital licensing in 2021 has focused attention on the importance of demonstrating
compliance with national standards. The appointment of a Group Standards Coordinator has resulted in the
establishment of group-wide working groups to ensure that a common and sustainable approach is in place
to ensure compliance with standards. The National Standards Working Group was established in late 2017
and will explore ways in which the requirements to demonstrate compliance can be achieved.

                                                                                                          17
Section 5: Service Delivery

                          18
Service Delivery
Both the Saolta clinical strategy and integration project, which will reconfigure our governance structures
to focus on service delivery along integrated group wide clinical care pathways, will ensure the optimal
use of all our resources across the group and will ensure that patients are treated at the most appropriate
location based for their clinical care needs.

There are six hospitals in Saolta University Health Care Group operating across seven sites with a total
bed accommodation of 1986 beds and a budget of €863m. A wide range of emergency, diagnostic,
treatment and rehabilitation services are provided on these sites serving a population of over 709,880
people. The Group employs 8,674 staff.

Table 1.1: Saolta University Health Care Hospital Sites

 Hospital                               Acronym        Size                  Beds

 Galway University Hospital             UHG            Model 4                635
 (University Hospital Galway &
 Merlin Park University Hospital)       MPUH           Model 2                52

 Letterkenny University Hospital        LUH            Model 3                330

 Sligo University Hospital              SUH            Model 3               333

 Our Lady's Hospital Manorhamilton      OLHM           Model 2                43

 Mayo University Hospital               MUH            Model 3                331

 Portiuncula University Hospital        PUH            Model 3                I99

 Roscommon University Hospital          RUH            Model 2                63

Table 1.2: Saolta Activity (August 2016 –Sept 2017)

Saolta Activity                                       Total

Emergency Department (ED) new attendances                     191,394

Injury Unit attendances in RUH                                  6,502

Inpatients                                                    113,064

Day cases                                                     189,571

Outpatient attendances                                        509,603

Births                                                          8,999

                                                                                                        19
As the population continues to grow and age, there will be increasing demand for acute services that are
responsive to life-threatening emergencies, acute exacerbation of chronic illnesses and many routine
health problems that will require prompt action. Each year, the population aged 65 years and over
increases by almost 20,000 people, and by over 2,500 for those aged 85 years and over. The total
population growth in Ireland for 2017-2018 is projected at 0.8% (39,691 people). During this time, the
number of adults aged 65 years and over is projected to increase by 3.4% (21,943 people) and the
number of adults over 85 years is projected to increase by 3.6% (2,513 people). As individuals age, the
likelihood of developing chronic diseases or cancer, requiring acute hospital care, increases. Acute
services continue to optimise the management of chronic diseases and older persons' care in conjunction
with primary and older persons' services to help patients avoid hospital, wherever possible, and receive
quality care at home.
There has been an increase of 26.5% in hospital discharges of patients over 65 years of age between
2011 and 2016. The demographic trends show that demand for acute hospital services is increasing year
on year and has a cost increase implication of 1.7% for 2018, without taking into account any new
developments or treatments.

Services provided
Acute services include emergency care, urgent care, short term stabilisation, scheduled care, trauma,
acute surgery, cancer, critical care and pre-hospital care for adults and children. Hospitals continually
work to improve access to scheduled and unscheduled care, ensuring quality and patient safety within
the allocated budget.
The hospitals have a key role in improving the health of the population by providing a range of services
from brief intervention training and self-management support, offering advice and support in staying well,
to optimising care pathways for patients admitted with exacerbations of chronic diseases, to reducing
length of stay, accelerating return to usual health and supporting an integrated approach with GPs where
possible. Healthy lifestyle choices are promoted across a range of paediatric, maternity and adult
services, aimed at avoidance of ill health and best management of conditions such as asthma, COPD and
diabetes.
Early detection of disease is central to optimising patient outcomes and the acute hospitals continue to
support the delivery of screening services for bowel and breast cancer, diabetic retinal screening and
follow-up care for cervical screening in line with the National Screening Service.
The National Women and Infants' Health Programme (NWIHP), National Cancer Control Programme
(NCCP), and the NAS work closely with the acute hospitals and lead the strategic development of these
services.

Issues and opportunities
The increase in funding for acute hospital services in recent years is welcome. In 2018 Saolta will face a
significant financial challenge in meeting essential demand, maintaining and where possible, improving
quality, and containing costs.
Patients expect to be cared for in the most appropriate environment and in an efficient manner, therefore
acute services are increasingly provided in ambulatory settings as clinically appropriate. Acute hospitals

                                                                                                            20
are therefore challenged in addressing increased demand in terms of the number of patients presenting
to hospitals and the complexity of their conditions. In addressing this challenge, acute hospitals continue
to support initiatives which improve GP access to diagnostics and specialist opinion, to ensure that acute
referrals are clinically appropriate. Currently, there is an over reliance on hospital-based care.
Management of bed capacity is challenged by the large number of delayed discharges in hospitals
across the group and in particular among patients who require rehabilitation, younger adults requiring
complex care and those with disability and residential care needs, particularly children, and cases of
homelessness. Pressure on bed capacity is also impacted by the need for single room accommodation, in
particular for patients with HCAIs. We are utilising bed capacity at maximum efficiency by reducing time
spent in hospital by patients, and by monitoring patient flow along scheduled and unscheduled care
pathways. Additional bed capacity was provided (26 beds UHG) in December 2017 in line with the winter
planning programme to address some of the demand for inpatient beds. However there are proposals
across a number of Saolta hospital sites for additional ED accommodation and ward accommodation.
Improving access times to inpatient, day case elective procedures and outpatient consultations is a
constant challenge which the service is continuing to address by implementing waiting list action plans
and by working with the National Treatment Purchase Fund (NTPF) to drive the roll-out of the National
Inpatient, Day Case and Planned Procedure Waiting List Management Protocol. The Group hospitals will
optimise capacity to undertake in sourcing of NTPF elective surgery cases. A key focus in 2018 will be on
improving access to emergency care and continuing the on-going work to reduce trolley waits and
improve ED patient experience
Saolta hospitals continue to implement measures to improve unscheduled care includes patient flow
improvement projects, improving acute medicine and emergency surgical pathways, increased access to
diagnostics via weekend lists, increased focus on early morning and weekend discharges, ensuring the
presence of senior clinical decision makers and close ties with the CHO to improve admission and
discharge pathways. There will be a targeted focus on frail elderly pathways in 2018.

Metrics/KPIs and Patient Experience Times are in place to monitor our unscheduled care activity with a
particular focus on patients aged over 75 years of age waiting admission and on patients awaiting
admission for more than 24 hours.
Saolta University Health Care Group continues to strive for timely access for patients to safe, sustainable
health care services in terms of emergency care, inpatient, day case and outpatient services as well as
diagnostic services. Patient experience times and waiting time targets have all been set and are
monitored continually.

UHG GE Patient Flow Project: Our patient flow improvement projects are assisting with reviewing current
practices to identify where improvements to access can be made, for example streamlining processes,
new pathways and protocols to maximise capacity via patient flow and ward based cohorting, introduction
of a medical admission ward and improved discharge planning.

The cohorting project commenced in early December, 2017 across UHG with the aim of ensuring that all
patients were being cared for in the right specialty ward. This project will continue throughout 2018.

GUH has also introduced additional supports to allow for improved access via the introduction of a
medical admission ward to take patients from the ED and transfer them to their appropriate specialty ward
within 72 hours.
                                                                                                        21
The design phase for the new ED department in UHG will also commence in 2018 and requirements for
additional AMU/ED capacity in Mayo University Hospital will be pursued.

All sites have various improvement projects relating to unscheduled care; patient flow and patient flow
processes; hospital discharge planning;, additional capacity; community discharge pathways; extended
diagnostics; senior decision making and performance measurement. The Clinical Strategies also include
actions to improve the management of unscheduled care which will be implemented as soon as possible.

Inpatient/day case and outpatient scheduled care waiting lists figures remain a challenge across the
Saolta Group. In early 2018 administrative validation of waiting lists will be undertaken to ensure that all
patients waiting over 12 months by end of July 2018 will be validated. Proposals for insourcing options
related to specific specialities and sites will be reviewed and negotiated with the NTPF in first quarter
2018.
It is acknowledged that the associated pressures of theatre access, bed space, unscheduled care and
financial challenges are significant however additional funding and resources in nursing, clerical and
support staff to support the high level of activity across the Group would assist in reducing both our OPD
and IPDC waiting lists. Theatre capacity in Galway/Roscommon/Mayo will be reviewed to ensure that all
capacity is optimally used and that the appropriate activity is being undertaken on the appropriate site.

Providing specialist services within Group hospitals remains a priority as we respond to increasing
complexity of presentations and advances in medical technology and interventions. The Group plan to
compete it clinical service strategy in early 2018 which will give direction to clinical service delivery across
sites for the coming years.
The National Cancer Strategy 2017-2026 was published in 2017 and support for the implementation of its
recommendations will address some of the current deficits in cancer services nationally.
Meeting increased demand for urgent colonoscopy waiting times, urgent GI endoscopy waiting
times and targeting significant reductions in overall waiting lists and efficiencies is a key focus for Saolta
Group in 2018. The endoscopy programme undertook a review of services nationally in 2017 in order to
identify capacity within a targeted set of priority hospitals. This will be a particular focus for 2018.
A range of initiatives need to be prioritised to improve the quality of care for patients and deliver better
value for money, including ensuring maximum benefit for patients from the health service's expenditure
on medicines and allowing new effective medicines to be adopted in the future. Saolta has a number of
initiatives both underway and in development, which are aimed at achieving efficiency through
procurement practices, closer scrutiny of outcomes and maximising the use of drugs with proven cost
effectiveness such as biosimilars.

                                                                                                             22
Implementing priorities 2018 in line with Corporate Plan goals
Goal: Provide fair, equitable and timely access to quality, safe health services that people need
Priority              Priority Action                                       Timeline   Lead
Improve the           Saolta Priorities ( in additional to National
Provision             Priorities ref appendix)
of unscheduled care
                       Metric           Overall Group level targets
                                        (Individual sites have specific
                                        targets)                            Ongoing          CCD
                       8am trolley      Max of 40 trolleys / day -           2018
                       count            incremental plans to achieve
                                        target
                                        (Target 40 is the "red"
                                        TrolleyGAR number)
                       24 hour          Zero tolerance
                       breaches
                       >75yo
internal efficiencies and more appropriate bed
                    usage by reducing length of stay, early discharge
                    and improving access to diagnostics

Winter Planning     In line with winter funding received :-               Q1-Q4

                    26 additional beds UHG to remain operational
                    and support cohorting

                    Extended diagnostics

                    Extended support services

                    Improved discharge planning

                    Integrated discharge planning with CHO areas

                    MUH Improve ED capacity access                        Q4 into   GM
                                                                          2019
                    Plan for development of medium term modular
                    build which will encompass additional ED
                    capacity and AMU.
                    AMAU
                    MUH                                                   Q1 – Q4   GM
                    Plan to enhance AMAU services subject to
                    approval of additional capacity listed above.
                    PUH
                    Extend the opening hours of the Acute Medical
                    Assesment Unit.
                    Monitor length of stay and opportunities for          Q1 – Q4   GM
                    improvement using NQAIS
                    In delivery of Scheduled and Unscheduled care         Q1 – Q4   Saolta Group
                    the needs of the Island Population are taken into
                    consideration.
Improve the         Identify achievable targets in relation to National
provision           Inpatient, Daycase, OPD, Scope and Diagnostic
                    activity maximising all available capacity.           Ongoing        COO
of scheduled care   Inpatient, Day Case and Outpatient Waiting             2018
                    Times
                    90% of adults waiting
procedure (day case)
90% of children waiting
Work with the clinical programmes to complete
                       pathways of care at condition-level, through the
                       Outpatient Services Performance Improvement
                       Programme (Urology,ENT).
                       Continue to improve day of surgery rates and
                       increase ambulatory services as clinically
                       appropriate.
Deliver on key          Progress funded key Capital Projects across all
Capital Developments    sites.
                        Continue to seek capital funding for identified   Ongoing    COO / GM /
                        infrastructural deficits and developments.         2018       Estates
                        Maximise Equipment Replacement Programme
                        funding for all sites.                                      Facilities
                        Maximise minor capital health and safety                    Manager
                        funding allocated

                       GUH
                       Complete Options Appraisal, long term vision for
                       Model 4 Hospital in Galway.

                       Progress design of replacement ED /Maternity
                       Block GUH

                       Progress replacement of end of life Cath Labs
                       and seek approval for 3rd hybrid Cath lab in GUH
                       and fixed lab in Sligo.

                       Progress Blood & Tissue Establishment &
                       Integrated Medical Sciences Laboratory GUH

                       Complete enabling work and commence
                       Radiation Oncology development by end of 2018.

                       Urgent provision of temporary/replacement
                       Orthopaedic Theatres in Merlin Park

                       Progress 2nd MRI scanner GUH

                       Continue to seek approval for development of
                       Endoscopy/ Day Services block on Merlin Park
                       University Hospital (MPUH) site.

                       Develop Brief for Ambulatory Care development
                       in Merlin Park

                       RUH
                       Appointment of Design Team to progress design
                       and planning of approved 20 bedded
                       rehabilitation Unit.

                                                                                                  26
Review CSSD requirement in context of PUH
service in the first instance.

SUH
Upgrade of boiler plant and boiler room

Progress to the next stage the diabetic centre to
facilitate the commencement of a paediatric
insulin pump service.

Upgrade of building fabric (roofs, windows, etc)
and fire compartmentation works

Complete Interventional Radiology Suite & Barium
Swallow/X-ray multipurpose room upgrade

Progress New ED/Surgical Block to next phase

Progress Upgrade of CSSD

PUH
50 bedded replacement ward block - Secure
capital funding to progress the enabling works
and the building of the 50 bedded replacement
ward block in 2018.
Mortuary - Secure funding to address the urgent
upgrading and refurbishment of the hospital
mortuary to include the bereavement suite and
clinical pathology areas.
Radiology - Progress with refurbishment of
Room 3 Interventional Suite in Radiology.

MUH
Obtain approval to progress enabling and design
work for ED / AMAU Mobile and modular build.

Completion of the upgrading of the lifts in the
main foyer and plan for the replacement of the
lifts in the 1090 building.

Progress Mortuary Upgrade design and works

Upgrade of the HSSD

Upgrading and reconfiguration of the oncology
Aseptic drug preparation and purchase of an

                                                    27
isolator.

                      Progress with the finalising for the Hospital DCP
                      brief to secure a design team in 2018.

                      Finalise Brief for a ward block development.

                      LUH
                      Restoration and upgrade of underground service
                      duct (and services) damaged in 2013 flood

                      Continuation of Radiology Rebuild Project

                      Commission Interim CT & MRI Units (Jan/Feb)

                      Obtain approval for refurbishment of Mortuary
                      (subject to confirmation of funding).

                      Completion of Lift Upgrade

                      Develop brief for capital submission for Renal
                      Unit extension

                      Continue works to address Environmental
                      Hygiene Standards

Develop and           Additional Transcatheter Aortic Valve               Q1 – Q4   Medical
improve national      Implantation (TAVI) will be provided to address               Directorate
specialties           demand in the following site GUH

National Strategies   Continue to support the implementation of           ongoing   Exec Team
                      National Strategies for Cancer Services, Women
                      and Infant Health and National Ambulance
                      Services
National              Continue to support :                               ongoing   Exec Team
Screening             Breast Check
Programmes            Continuation of Bowel Screen Programme
                      Continuation of Diabetic Retinal Screen
                      Programme
                      Skin Cancer Surveillance Programme
                      Cervical Screening
Patient Experience    Implementation of action plan to address areas      Q1 – Q4   QPS
                      identified in the NPES including the following:               Directorate /
                                                                                    CDON
                      The Caring Behaviours Assurance System
                      (CBAS-I) is an evidence based system for
                      enabling and assuring the delivery of person
                      centred health care. This programme will
                                                                                                    28