1989 EST - Slo-Pitch National
Page content transcription
If your browser does not render page correctly, please read the page content below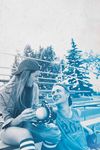 make the call
Become a registered Umpire this season
call 416-674-1802 email spn@slo-pitch.com
SLO-PITCH NATIONAL SOFTBALL INC.

     THE OFFICIAL 2019 SLO-PITCH
      SOFTBALL PLAYING RULES
                 Copyright Slo-Pitch National Softball Inc. - 2019

                            SLO-PITCH NATIONAL
               STRONGLY RECOMMENDS
                 RULE BOOK BE READ IN DEPTH.
         Slo-Pitch National Softball Inc. retains the right to amend any rule
          in this book at any time. Any new rules or rule revisions shall be
                    announced and posted at www.slo-pitch.com.

                 Slo-Pitch National encourages all members to submit
                       recommended changes for consideration.
         Any recommendations must be received by the Regional Director
          in writing by August 3, 2019, in order to be addressed at the
                         2019 Annual General Meeting.

NOTE: This Rule Book governs National Championships and Slo-Pitch National does NOT dictate that
leagues or tournament conveners follow these rules. The Rules were revised by the Slo-Pitch National
Officiating Committee to ensure safety of all participants as the foremost priority. Slo-Pitch National
strongly recommends the use of this Rule Book at all levels.

                  INSURED MEMBER LIABILITY COVERAGE MAY BE
               JEOPARDIZED BY NON-COMPLIANCE WITH THESE RULES.

All participants registered with Slo-Pitch National shall be considered members.
   Where all members agree, via participation, to adhere to both the rules set
    forth in the rule book as well as those outlined in the Code of Conduct.
 Members who fail to adhere to the conduct of members outlined at www.slo-
pitch.com may have penalties and/or suspensions rendered against them as per
                      the STG&OR section of this rule book.

  Note: Use of the word "he" in this publication is intended to include both masculine and feminine
                                  genders unless otherwise noted.
TABLE OF CONTENTS

                                                                                        page
INTRODUCTION  . . . . . . . . . . . . . . . . . . . . . . . . . . . . . . . . . . . . . . . .  1
TABLE OF CONTENTS . . . . . . . . . . . . . . . . . . . . . . . . . . . . . . . . . . . .  2
INDEX TO RULES  . . . . . . . . . . . . . . . . . . . . . . . . . . . . . . . . . . . . . . 3-5
RULE 1 - THE PLAYING FIELD . . . . . . . . . . . . . . . . . . . . . . . . . . . . . 6-8
RULE 2 - EQUIPMENT . . . . . . . . . . . . . . . . . . . . . . . . . . . . . . . . . . 9-12
RULE 3 - DEFINITIONS  . . . . . . . . . . . . . . . . . . . . . . . . . . . . . . . . 13-20
RULE 4 - THE GAME . . . . . . . . . . . . . . . . . . . . . . . . . . . . . . . . . . 21-22
RULE 5 - PLAYERS, SUBSTITUTES AND RE-ENTRY . . . . . . . . . . 23-26
RULE 6 - PITCHING . . . . . . . . . . . . . . . . . . . . . . . . . . . . . . . . . . . 27-28
RULE 7 - BATTING . . . . . . . . . . . . . . . . . . . . . . . . . . . . . . . . . . . . 29-33
RULE 8 - BASERUNNING  . . . . . . . . . . . . . . . . . . . . . . . . . . . . . . 34-41
NATIONAL CHAMPIONS - 1990-2018  . . . . . . . . . . . . . . . . . . . . 42-44
NATIONAL CHAMPIONSHIP LOCATIONS 2019/2020	�������������������� 45
RULE 9 - BALL IN PLAY (LIVE) & DEAD BALL  . . . . . . . . . . . . . . 46-47
METRIC CONVERSIONS  . . . . . . . . . . . . . . . . . . . . . . . . . . . . . . . . .  47
RULE 10 - UMPIRES . . . . . . . . . . . . . . . . . . . . . . . . . . . . . . . . . . 49-53
RULE 11 - SCORING  . . . . . . . . . . . . . . . . . . . . . . . . . . . . . . . . . . 55-59
RULE 12 - COED PROGRAM . . . . . . . . . . . . . . . . . . . . . . . . . . . . . .  60
RULE 13 - MASTERS AND SENIORS PROGRAM	���������������������������� 61
SANCTIONED TOURNAMENT GUIDELINES AND OPERATING
RULES (STG&OR)  . . . . . . . . . . . . . . . . . . . . . . . . . . . . . . . . . . . . 62-68
SLO-PITCH NATIONAL PERSONNEL . . . . . . . . . . . . . . . . . . . . . . . .  69

       Follow Us
  http://twitter.com/spnslopitch
  http://www.facebook.com/pages/Slo-Pitch-National/142722722411946
  http://www.pinterest.com/spnslopitch/
  https://www.youtube.com/channel/UCAH0gIUTWZSObWcY8EZ0xBA
  https://www.instagram.com/slopitchnational/

Table of Contents                               2                              Table of Contents
INDEX TO RULES
                                References are to Rule, Section and Article
AGE – Masters and Seniors	����������������������� 13-1                     BATTING ORDER  . . . . . . . . . . . . . 5-3C, 7-1, 7-2
  Minimum . . . . . . . . . . . . . . . .  STG&OR-2A-C                       definition . . . . . . . . . . . . . . . . . . . . . . . . 3-12
  Umpire . . . . . . . . . . . . . . . . . . . . . . . . . 10-2B             Coed  . . . . . . . . . . . . . . . . . . . . . . . . . . . 12-1
ALTERED BAT - definition	���������������������� 2-1, 3-1                   BENCH OR DUG-OUT – definition	������������� 3-13
  use of . . . . . . . . . . . . . . . . . . . . . . . . . . . 7-3A        BLOCKED BALL – definition	����������������������� 3-14
APPEAL PLAY – definition	��������������������������� 3-2                     baserunner advances	���������������������� 8-7, C, G
  live ball  . . . . . . . . . . . . . . . . . . . . . . . . . . 6-8       BLOOD RULE	����������������������������������������������� 5-8
  dead ball	������������������������������������������������� 6-9            Umpire . . . . . . . . . . . . . . . . . . . . . . . . 10-3, N
BALL – official	��������������������������������������������� 2-2          BUNT – definition  . . 	�������������������������������� 3-15
  definition	������������������������������������������������� 3-3           called out . . . . . . . . . . . . . . . . . . . . . . . 7-3, C
  when called	��������������������������������������������� 7-7              umpire calls . . . . . . . . . . . . . . . . . . 10-5, D, G
  umpire's signal �������������������������������� 10-11, D                CALLED GAME – definition 3-16, 4-4C, D, 4-5C
BASE – dimensions 	������������������������������������� 2-4               CATCH – definition 	����������������������������������� 3-17
  definition	������������������������������������������������� 3-4         CATCHER'S AREA – definition. . . . . . . 1-7, 3-18
  double . . . . . . . . . . . . . . . . . . . . . . . . . . . 2-5           catcher's position . . . . . . . . . . . .  5-2, A, 6-5C
  order  . . . . . . .  8-1, 8-5, 8-8A, 8-9A, C, 9-2,O                     CHARGED CONFERENCES
  dislodged . . . . . . . . . . . . . . . . . .  8-8C, 9-2, R                definition . . . . . . . . . . . . . . . . . . . . . . . . 3-19
BASE ON BALLS – definition	����������������������� 3-5                       defensive . . . . . . . . . . . . . . . . . .  3-19A, 6-10
  batter awarded 	����������������������������������� 8-3, A                 offensive  . . . . . . . . . . . . . . . . . .  3-19B, 7-12
  intentional walk – signal	����������������� 10-11, E                       number allowed	������������������������������������� 8-13
BASE PATH – definition	������������������������������� 3-6                 CHOPPED BALL – definition	����������������������� 3-20
  running out of . . . . . . . . . . . . . 8-4, G, 8-5, O                    called out . . . . . . . . . . . . . . . . . . . . . . . 7-3, C
  ball in play	�������������������������������������������� 9-2 S            umpire calls . . . . . . . . . . . . . . . . . 10-5, D, G1
BASERUNNING 	�������������������������������������� Rule 8                 COACH – definition	����������������������������������� 3-21
BASERUNNER – definition	��������������������������� 3-7                      conduct . . . . . . . . . . . . . . . . . . . . .  5-9, 5-10
  ball in play . . . . . . . .  8-4, 8-5, 9-2, M, O, P-T                     conference	��������������������������������������������� 7-12
  lead-off  . . . . . . . . . . . . .  8-5, Q, R, T, 10-4, B                 interference . . . . . . . . . . . . . . . . . . 8-5, F, J, K
  leaves field of play	���������������������������� 8-9 A, D               COACH'S BOX – dimensions 	��������������������� 1-11
  return to their base	������������������������������� 8-10                  definition . . . . . . . . . . . . . . . . . . . . . . . . 3-22
BASE STEALING	����������������������������������������� 8-11               COED PROGRAM	���������������������������������� Rule 12
BASE UMPIRE  . . . . . . . . . . . . . . . . .  10-4, 10-6                 COMMITMENT LINE	���������������������������� 1-9, 8-14
BAT – official . . 	������������������������������������������ 2-1           definition . . . . . . . . . . . . . . . . . . . . . . . . 3-23
BATTED BALL – definition	��������������������������� 3-8                   COURTESY RUNNER	����������������������������������� 8-15
  batting . . . . . . . . . . . . . . .  7-6, 7-8, 7-9, 7-10                 Coed  . . . . . . . . . . . . . . . . . . . . . . . . . . . 12-4
  ball in play . . . . . . . . . . . . . . 9-2, C, D, I, K-M                 Masters and Seniors 	�������������� 8-15, 13-2A-B
  dead ball . . . . . . . . . . . . . . . . . . . . . . .  9-3, T          DEAD BALL  . . . . . . . . . . . . . . . . . . . . . . . . . 9-3
  touches batter . . . . . . .  8-4A, 9-3H, 10-5, G3                         definition . . . . . . . . . . . . . . . . . . . . . . . . 3-24
BATTER - definition	������������������������������������� 3-9                appeals  . . . . . . . . . . . . . . . . . . . . . .  6-8, 6-9
  in the batting area . . . . . . .  7-3, 7-4, 7-6, 7-7                      delayed dead ball definition ����������������� 3-26
  awarded 1st base 	����������������������������������� 8-3                  delayed dead ball signal	���������������� 10-11, M
  ball in play . . . . . . . . . . . . . . . . . . . . . . 9-2, C          DEFENSIVE TEAM – definition . . . . . . . . . . 3-25
  batter is out	��������������������������������������������� 7-3            positions  . . . . . . . . . . . . . . . . . . . . .  5-2, 5-5
  called out if . . . . . . . . . . . . . . .  9-3, F, G, H, J             DEFINITIONS  . . . . . . . . . . . . . . . . . . . . .  Rule 3
BATTER-BASERUNNER	�������������������������� 8-2, 8-4                      DIAMOND – dimensions . . . . . . . . . . .  1-2, 1-3
  called out	������������������������������������������������� 8-4         DOUBLE BASE  . . . . . . . . . . . . . . . . . . . . . . . 2-5
  definition . . . . . . . . . . . . . . . . . . . . . . . . 3-10            baserunner out  . . . . . . . . . . . . . . . . . . . 8-4L
BATTER'S AREA . . . . . . . . . . . . . . . . . .  7-3, 7-6                  definition . . . . . . . . . . . . . . . . . . . . . . . . 3-27
  definition . . . . . . . . . . . . . . . . . . . .  1-5, 3-11            DOUBLE PLAY – definition . . . . . . . . . . . . . 3-28
BATTING  . . . . . . . . . . . . . . . . . . . . . . . .  Rule 7           EQUIPMENT . . . . . . . . . . . . . . . . . . . . . .  Rule 2
Index to Rules                                                         3                                                 Index to Rules
on field  . . . . . . . . . . . . . . . . . . . .  2-10, 2-11              dead ball . . . . . . . . . . . . . . . . . . . . . . . 9-3, B
   safety standards  . . . . . . 2-12, STG&OR – 10                            umpire called . . . . . . . . . . . . . . . . . . . 10-4, A
FAIR BALL – definition . . . . . . . . . . . . . . . . 3-29                ILLEGALLY BATTED BALL
   legally batted . . . . 7-8, 7-9, 8-2, 8-3, 8-4, 8-6                        definition . . . . . . . . . . . . . . . . . . . . . . . . 3-42
   in play . . . . . . . . . . . . . . . . . . . . . . . . . . . 9-2          batter out if . . . . . . . . . . . . . . . . . . . . . 7-3, A
   umpire's signal . . . . . . . . . . . . . . . . . 10-11-I                  dead ball . . . . . . . . . . . . . . . . . . . . . . . . 9-3F
FAIR TERRITORY – definition . . . . . . . . . . . 3-30                     ILLEGALLY CAUGHT BALL  . . . . . . . . . . . . . . 7-4
FAKE TAG – definition . . . . . . . . . . . . . . . . 3-31                    definition . . . . . . . . . . . . . . . . . . . . . . . . 3-43
FIELDER – definition  . . . . . . . . . . . . . . . . . 3-32                  batter/baserunner  . . . . . . . . . . . . . . . . . 8-6H
   appeals  . . . . . . . . . . . . . . . . . . . . . .  6-8, 6-9             umpire call . . . . . . . . . . . . . . . . . . . . . 10-4, F
   illegal glove . . . . . . . . . . . . . . . . . . . . . . . 7-4         ILLEGAL PITCHED BALL . . . . . . . . . . . . . . . . 7-7
   put batter out  . . . . . . . . . . 7-3, H, J, L, O 8-4                 ILLEGAL RE-ENTRY . . . . . . . . . . . . . . . . .  5-7 Eff
   put runner out . . . . . . . . . . . . . . . . . . . . . 8-5            ILLEGAL SUBSTITUTION . . . . . . . . . . . . .  5-7 Eff
FLY BALL – definition . . . . . . . . . . . . . . . . . 3-33               IN FLIGHT – definition . . . . . . . . . . . . . . . . 3-44
   intentional drop . . . . . . . . . . . . . . . . . . 7-3, H             IN JEOPARDY – definition  . . . . . . . . . . . . . 3-45
   legally caught  . . . . . . . . . . . . . . . . . . . 7-3, N               batter/baserunner  . . . . . . . . . . . . . . . . . . 8-2
   ball in play . . . . . . . . . . . . . . . . . . . . . . 9-2, F            baserunner . . . . . . . . . . . . . . . . . . . .  8-6, 8-9
FORCE OUT – definition . . . . . . . . . . . . . . . 3-34                  INFIELD – definition . . . . . . . . . . . . . . . . . . 3-46
   by fielder . . . . . . . . . . . . . . . . . . . . . . . 8-5, N         INFIELD FLY – definition . . . . . . . . . . . . . . 3-47
FORFEITED GAME  . . . . . . . . . . . . . . . . . . . . 4-9                   batter out . . . . . . . . . . . . . . . . . . . . . . 7-3, P
FOUL BALL - definition . . . . . . . . . . . . . . . . 3-35                   ball in play . . . . . . . . . . . . . . . . . . . . . . 9-2, G
   batter out if . . . . . . . . . . . . . . . . . . . . . 7-3, D             plate umpire's call . . . . . . . . . . . . .  10-5, G 2
   legally batted . . . . . . . . . . . . . . . . . . . . . . 7-9             umpire's signal . . . . . . . . . . . . . 10-11, R, S, T
   dead ball . . . . . . . . . . . . . . . . . . . . . . .  9-3, I         INNING  .  . . . . . . . . . . . . . . . . . . . . . . . . . . 4-4
   umpire's signal . . . . . . . . . . . . . . . . 10-11, G                   definition . . . . . . . . . . . . . . . . . . . . . . . .  3-48
FOUL TIP  . . . . . . . . . . . . . . . . . . . . . . . . . . 7-10         INTENTIONAL WALK – definition . . . . . . . .  3-49
   definition . . . . . . . . . . . . . . . . . . . . . . . . 3-36            pitcher tells umpire . . . . . . . . . . . . . . . 8-3, B
   umpire's signal . . . . . . . . . . . . . . . . 10-11, H                   umpire's signal . . . . . . . . . . . . . . . . 10-11, E
FOUR BASE AWARD . . . . . . . . . .  7-11B, 8-7, A2                        INTERFERENCE – definition . . . . . . . . . . . .  3-50
   definition . . . . . . . . . . . . . . . . . . . . . . . . 3-37            distracted batter  .  . . . . . . . . . . . . . . . . . 5-5
   umpire's signal . . . . . . . . . . . . . . . . 10-11, Q                   batter/baserunner  . . . . . . . .  7-3F, 8-4, G, I, J
GAME  . . . . . . . . . . . . . . . . . . . . . . . . . .  Rule 4             baserunner . . . . . . . . . . . . . . . .  7-3J, 8-5, F-H
GLOVE - legally adopted  . . . . . . . . . . . . . . . 2-6                    physical/verbal . . . . . . . .  3-50A-B, 8-4 J, 8-5B
   illegal glove . . . . . . . . . . . . . . . . . . . . . . . 7-4            player .  . . . .  . . . . . . .  7-3G, 7-5D, 8-5L, 9-3L
HOME PLATE – placement and use . . . . . . . 1-4                              coach .  . . . .  . . . . . . . . . . . . .  8-5J, K, 9-3, Q
   dimensions, the original home plate  . . 2-3A                              spectator . . .  . . . . . . . . . 3-50C, 7-3L, 9-3, S
   the home plate / strike mat . . . . . . . . . .  2-3B                   LEGAL CATCH – definition . . . . . . . . . . . . . 3-51
   batter steps across . . . . . . . . . . . . . . . . 7-3, E              LEGAL SWING – definition . . . . . . . . . . . . . 3-52
   as base  . . . . . . . . . . . . . . . . . . . . . . . . . . 8-1        LEGALLY DELIVERED PITCHES . . . . . . . . . . . 6-4
   baserunner is out . . . . .  8-4H, I, 8-5L, V, 8-14                     LINE DRIVE – definition . . . . . . . . . . . . . . . 3-54
HOME RUN  . . . . . . . . . . . . . . . . . . . . . . . . 8-7A                dropped . . . . . . . . . . . . . . . . . .  7-3, H, 9-3, K
   definition . . . . . . . . . . . . . . . . . . . . . . . . 3-38         LIVE BALL . . . . . . . . . . . . . . . . . . . . . . . . . . . 9-2
   umpire's signal . . . . . . . . . . . . . . . . 10-11, P                   definition . . . . . . . . . . . . . . . . . . . . . . . . 3-55
HOME RUN RULE . . . . . . . . . . . . . . . . . . . . 7-11                    time-out requests . . . . . . . . . . . . . . 10-12 G
   National Champ . . . . . . . . STG&OR – 3L – M                          MANAGER – definition  . . . . . . . . . . . . . . . 3-56
HOME TEAM – definition . . . . . . . . . . . . . . 3-39                       making substitution . . . . . . . . . . . . . . .  5-6 A
ILLEGAL BAT  . . . . . . . . . . . . . . . . . .  7-3B, 9-3F                  batting order . . . . . . . . . . . .  5-3 D, 5-7B, 7-2
   definition . . . . . . . . . . . . . . . . . . . . . . . . 3-40            violation of rules . . . . . . . . . . . . . . . .  10-4 C
ILLEGAL PITCH – definition . . . . . . . . . . . . 3-41                       advise umpire of changes . . . . . . . . .  10-5, I
ILLEGAL PITCHING ACTIONS . . . . . . . . . . . . 6-7                          interference . . . . . . . . . . . . . . . . . . . . . 9-3, O
   ball is called . . . . . . . . . . . . . . . . . . . .  6-7 Eff            charged conference . . . . . . . 3-20, 6-10, 8-13

Index to Rules                                                         4                                                  Index to Rules
MASTERS AND SENIORS . . . . . . . . . . . . Rule 13                        REGULATION GAME  . . . . . . . . . . . . . . . . . . 4-4
MERCY RULE . . . . . . . . . . . . . . . . . . . . . . 4-4, E              RE-ENTRY INTO GAME . . . . . . . . . . . . . . . . . 5-7
   definition . . . . . . . . . . . . . . . . . . . . . . . . 3-57         RETOUCH – definition . . . . . . . . . . . . . . . . 3-73
NATIONAL CHAMPIONSHIPS . . . . . STG&OR - 3                                ROUND ROBIN FORMAT  . . . . . . . . STG&OR – 5
NO PITCH 3-57, 5-8A Eff, 6-5, 8-5R Eff, 8-11 Eff                           RUNS . . . . . . . . . . . . . . . . . . . . . . . 4-6, 4-7, 4-8
   quick pitch . . . . . . . . . . . . . . . . . . . . . . . 6-11          SACRIFICE FLY – definition  . . . . . . . . . . . . 3-74
OBSTRUCTION – definition  . . . . . . . . . . . . 3-58                     SCORING . . . . . . . . . . . . . . . . . . . . . . .  Rule 11
   ball in play . . . . . . . . . . . . . . . . . . . . . . 9-2, N         SCORING LINE . . . . . . . . . . . . . 1-10, 8-5V, 8-14
   baserunner . . . . . . . . . . . . . . . . . . . . . . 8-7, E              definition . . . . . . . . . . . . . . . . . . . . . . . . 3-75
   dead ball . . . . . . . . . . . . . . . . . . 9-3, V, 10-5F             SENIORS . . . . . . . . . . . . . . . . . . . . . . . .  Rule 13
   verbal . . . . . . . . . . . . . . . . . . . . . . . . . . . 3-58          courtesy runner . . . . . . . . . . . . . .  8-15, 13-2
OFFENSIVE TEAM – definition . . . . . . . . . . 3-59                       SHOES  . . . . . . . . . . . . . . . . . . . . . . . . . . . . . 2-7
ON DECK BATTER  . . . . . . . . . . . . . . . . . . . . 7-5                STRIKE – definition  . . . . . . . . . . . . . . . . . . 3-76
ON DECK CIRCLE – dimensions . . . . . . . . . . 1-6                           umpire's signal . . . . . . . . . . . . . . . . 10-11, C
   definition . . . . . . . . . . . . . . . . . . . . . . . . 3-60         SUBSTITUTIONS . . . . . . . . . . . . . . . . . .  5-6, 5-7
OPEN INNING – definition . . . . . . . . . . . . .  3-61                   SUSPENDED GAME  . . . . . . . . . . . . STG&OR – 6
OPTION PLAY . . . . . . . . . . . . . .  7-4, 8-3 E, 12-2                     definition . . . . . . . . . . . . . . . . . . . . . . . . 3-77
   definition . . . . . . . . . . . . . . . . . . . . . . . . 3-62            umpire stops game  . . . . . . . . . . . . . . . . 4-10
OUTFIELD – definition . . . . . . . . . . . . . . . . 3-63                 TAG – definition . . . . . . . . . . . . . . . . . . . . . 3-78
   positions  . . . . . . . . . . . . . . . . . . . . . . . . . 5-2        TEAM . . . . . . . . . . . . . . . . . . . . . . . 5-1, 5-3, 5-4
OVERSLIDE – definition . . . . . . . . . . . . . . . 3-64                     ratings . . . . . . . . . . . . . . . . . . . . STG&OR – 7
   put out . . . . . . . . . . . . . . . . . . . . . . . 8-4F, 8-8         THREE FOOT LINE – definition . . . . . . . . . . 3-79
OVERTHROW . . . . . . . . . . . . . . . . . . . . . . . 8-7G                  placement of . . . . . . . . . . . . . . . . . . . . . . 1-8
   definition . . . . . . . . . . . . . . . . . . . . . . . . 3-65            batter out . . . . . . . . . . . . . . . . . . . . . . . 8-4G
PENALTIES, SUSPENSIONS & EJECTIONS .                                       THROW – definition . . . . . . . . . . . . . . . . . . 3-80
    . . . . . . . . . . . . . . . . . . . . . . . . . STG&OR – 1           TIEBREAKER . . . . . . . . . . . . . . . . . . . . . . .  4-4 B
PITCHER/INFIELDER – definition  . . . . . . . . 3-66                          definition . . . . . . . . . . . . . . . . . . . . . . . . 3-81
   pitching rules . . . . . . . . . . . .  6-1-7, 6-11, 1-7                TIME or TIME OUT – definition  . . . . . . . . . 3-82
   position . . . . . . . . . . . . . . . . . . . . . . . . . . 5-2           ball is dead  . . . . . . . . . . . . . . . . . . . . . 9-3, U
PITCHING . . . . . . . . . . . . . . . . . . . . . . . .  Rule 6              umpire calls . . . . . . . .  10-4, D, 10-12, B, E, F
PITCHING ZONE . . . . . . . . . . . . . . . . . . . . . 1-12                  umpire signal . . . . . . . . . . . . . . . . . . 10-11, L
   definition . . . . . . . . . . . . . . . . . . . . . . . . 3-67         TRAPPED BALL – definition . . . . . . . . . . . . 3-83
   position of pitcher's feet . . . . . . . . . . . . . 6-2                TRIPLE PLAY – definition . . . . . . . . . . . . . . 3-84
PIVOT FOOT – definition  . . . . . . . . . . . . . . 3-68                  TURN AT BAT – definition  . . . . . . . . . . . . . 3-85
PLAY OR PLAY BALL – definition . . . . . . . . 3-69                        UMPIRES . . . . . . . . . . . . . . . . . . . . . . .  Rule 10
   umpire call . . . . . . . . . . . . . . . . . . . . . . . . 9-1            ball in play/dead ball calls . . . . . . . . . .  9-1-3
   umpire signal . . . . . . . . . . . . . . . . . . 10-11, A                 eligibility  . . . . . . . . . . . . . . . . . . . . . . . . 10-2
PLAYER ELIGIBILITY . . . . . . . . . . . . STG&OR – 2                         National Championships . . . . . . STG&OR – 9
PLAYER IDENTIFICATION . . . . . . STG&OR – 1, 2                            UNLIMITED BATTING ORDER . . . . . . . . . . . . 5-3
PLAYER POSITIONS  . . . . . . . . . . . . . . . . . . . 5-2                   definition . . . . . . . . . . . . . . . . . . . . . . . . 3-86
PLAYING FIELD . . . . . . . . . . . . . . . . . Rule 1, 1-1                   batting . . . . . . . . . . . . . . . . . . . . . . . . . . . 7-1
   dimensions . . . . . . . . . . . . . . . . . . . . . . . . 1-4             Coed  . . . . . . . . . . . . . . . . . . . . . . . . . . . 12-1
   definition . . . . . . . . . . . . . . . . . . . . . . . . 3-70         UNIFORMS . . . . . . . . . . . . . . . . . . . . . . . . . . 2-9
PROFANITY – definition . . . . . . . . . . . . . . . 3-71                     National Championships . . . . . . STG&OR – 8
   batter is out . . . . . . . . . . . . . . . . . . . . .  7-3 R          UNSPORTSMANLIKE CONDUCT
   batter-baserunner is out  . . . . . . 7-3R, 8-4 M                          (see also "Interference") . . . . . . . .  5-5, 5-10
   baserunner is out . . . . . . . . . . . .  7-3R, 8-5 X                  WALK – definition . . . . . . . . . . . . . . . . . . . 3-87
PROTECTIVE EQUIPMENT  . . . . . . . . . . . . . . 2-8                         Coed  . . . . . . . . . . . . . . . . . . . . . . . . . . . 12-3
PROTEST . . . . . . . . . . . . . . . . . . . . STG&OR – 4                 WILD THROW – definition . . . . . . . . . . . . . 3-88
QUICK PITCH – definition  . . . . . . . . . . . . . 3-72                   WINNER OF THE GAME . . . . . . . . . . . . . . . . 4-5
   no pitch . . . . . . . . . . . . . . . . . . . . . . . . . 6-11

Index to Rules                                                         5                                                   Index to Rules
RULE 1. - THE PLAYING FIELD
Sec. 1 THE PLAYING FIELD is the area within which the ball may be legally played or fielded.
The field shall have a clear and unobstructed area within an established minimum radius from Home
Plate to the furthest boundaries between the foul lines. Outside the foul lines, between the foul lines
and the backstop or other field limitations, there shall be an unobstructed area of not less than 25 feet
in width.

NO MAXIMUM DISTANCE SET FOR THE FENCE.

Sec. 2     RECOMMENDED DIMENSIONS OF A SLO-PITCH FIELD:

The recommended distance to the fence is a minimum 300 feet for Men and 250 feet for Women.

ZONES (Infield Layout):

Sec. 3     THE OFFICIAL DIMENSIONS of the DIAMOND shall be:
A.	   Baselines of 65 feet for Mens, Womens, Coed, Masters and Seniors. The baselines for Mens A
      and Mens B categories shall be 70 feet.
B.	   Pitcher's distance shall be a zone of 24 inches wide from 50-65 feet for Mens, Womens, Coed,
      Masters and Seniors. These dimensions are for games using the 11 and the 12 inch ball.

Rule 1, Sec. 1-3                                    6                                   Rule 1, Sec. 1-3
Sec. 4 THE LAYOUT OF THE FIELD is shown in the accompanying diagram. First select the
desired location of home plate, then drive a stake in the ground which will establish the rear corner
of home plate (corner number "3"). Fasten cord to this stake and tie knots at distances of 50, 65,
70, 91 feet-11 inches, 99 feet, 130 and 140 feet for Mens, Womens, Coed, Masters and Seniors. Place
this cord along the direction line, which will be towards centre field and at the 50 foot marker place
a stake, which will be the middle of the front edge of the pitching zone. Further along this cord drive
a stake at the 65 foot marker, which will be the back of the pitching zone. Further along this cord
drive a stake at the 91 foot, 11 inches or 99 foot mark which will be the middle of second base, then
release that knot and pick up the one at 130 or 140 foot mark and fasten it at the second base stake.
Then take the cord at the 65 or 70 foot marker and walk to the right until the cord is taut, both from
second to first base and from home to first, then drive a stake which will mark the outside corner
(outfield/ foul corner) of the white portion of the first base double base. The line from home to first
becomes part of the first base side foul line. Again between second, third and home, drive a stake
which will then establish the outside corner (outfield/foul corner) of third base, with the line between
home and third, becoming part of the third base side foul line. Both the first and third base foul lines
shall be extended to the far extremities of the field. Once the lines have been drawn on the field, using
the original home plate as reference, place the home plate / strike mat over the top of the existing
plate, with the leading edge of the strike mat (22 inches) facing the pitcher, squarely and completely,
covering the leading edge of home plate.

OFFICIAL DIMENSIONS FOR SLO-PITCH DIAMONDS:

Rule 1, Sec. 4                                      7                                      Rule 1, Sec. 4
Sec. 5     THE BATTER'S AREA is an area adjacent to and on either side of the home plate / strike
mat.

Sec. 6     ON DECK CIRCLES shall be a 5 foot circle (2-1/2 foot radius), placed adjacent to the
end of the team's bench or dugout area closest to the home plate / strike mat.

Sec. 7     THE CATCHER'S AREA is an area behind the home plate / strike mat.

Sec. 8      THE THREE FOOT LINE is drawn outside of and parallel to the first base foul line,
starting at the outside corner (outfield/foul corner) of first base and extending 32 feet 6 inches toward
the original home plate.

Sec. 9     THE COMMITMENT LINE is drawn 20 feet from corner "1" of the original home plate
(corner closest to third base) and perpendicular to the third base line and shall extend a minimum of
6 feet or more from the baseline into foul territory (in all divisions and categories).

Sec. 10 THE SCORING LINE is drawn from corner "1" of the original home plate (corner closest
to the third base) and perpendicular to the third base line and shall extend a minimum of 6 feet or
more from the base line into foul territory (in all divisions and categories).

Sec. 11 THE COACH'S BOX shall be marked in at first and third bases. The boxes shall be 15
foot by 3 foot rectangles. The lines shall be 12 feet from and parallel to the foul lines and shall start
at the outside (outfield/foul) corners of the bases and extending toward the original home plate.

Sec. 12 THE PITCHING ZONE is a zone 24 inches wide located 50 to 65 feet from the original
home plate. A Pitcher may choose to pitch from anywhere within this zone. If a pitching rubber is
present, it is recommended that the rubber be placed or marked at 65 feet and not 50 feet.

                                                                                             17"
                                                                                          (43.18 cm)

                                                                           1                                 5
                                                                  8.5"
                                                              (21.59 cm)

                                                                                        HOME PLATE
                                                                                                             4
                           e

                                                                    2
                         Lin
                      g

                                82 ore
                    in

                                       )
                                   m
                    or

                           rm
                 Sc

                                           HOME
                                   .
                                (1
                            o
                         6'

                                           PLATE /
                     un

                                                                               12"
                    im

                                           STRIKE                          (30.48 cm)
                                                                                                 3
                 in
                M

                                            MAT

                                                         (to be used for field measurements only)

Rule 1, Sec. 5-12                                    8                                                 Rule 1, Sec. 5-12
RULE 2. – EQUIPMENT
Sec. 1     THE OFFICIAL BAT shall be round or and measure not more than 34 inches long and
not more than 2-1/4 inches in diameter at its largest part and its weight shall not exceed 38 ounces.
The bat shall have a safety grip of cloth tape, cork or some other composite material to facilitate
holding the bat. The safety grip shall not be less than 10 inches long, nor extend more than 15 inches
from the small end of the bat. The bat may be made of hardwood, aluminum or other metal tubing,
ceramic, fiberglass, graphite, bamboo or be a composite bat.
A.	 Authorized bat manufacturers shall have the USSSA compliance mark located on the bat.
B.	 Warm-up bats must be one piece construction and must have a safety grip. The bat must be
     marked "Official Warm-Up Bat" One or two softball bats or one warm-up bat or one warm-up
     bat and one official softball bat may be used for the purposes of warming up in the on deck
     circle. Nothing may be attached to a bat such as donut, fan etc. when loosening up.
C.	 It is the responsibility of all players to know whether their bat has been altered or is an
     approved bat.

NOTE:      All legal bats used in Slo-Pitch National will have the USSSA compliance mark located on
           the bat. Local leagues have the ability to set their own bat policies.

NON-APPROVED BATS: The batter is out and ejected from the game if he enters the batter's area
with an illegal bat. In addition, the coach/manager is ejected as well.
ALTERED BATS: Any player who is found playing with an altered bat will be suspended for a
minimum of 3 years from SPN sanctioned events. Any altered bat found before the start of the game,
and if the SPN representative cannot establish who the owner of the altered bat is, then the coach/
manager will be suspended for a minimum of 3 years from SPN sanctioned events. SPN will not be
responsible for any problems of any nature whatsoever caused by the use of non-approved and/or
altered bats.

Sec. 2     THE OFFICIAL BALL * to be used shall be:
                                               11"                                 12"
   Core Material                 Polyurethane                        Polyurethane
   Cover                         Protac                              Protac
   Thread                        Waxed Cotton                        Waxed Cotton
   Stitch Count                  Minimum 88                          Minimum 88
   Construction                  Composite Laminate Design           Composite Laminate Design
   Cover Separation Force        20 ft. lb/second                    20 ft. lb./second
   Finished Size                 10 7/8" – 11 1/8"                   11 7/8" – 12 1/8"
   Finished Weight               5 1/2 oz – 6 1/2 oz                 6 oz – 7 oz

*The ball must have Slo-Pitch National approval.
The internal composition of the core must be clearly imprinted on the ball.

Rule 2, Sec. 1-2                                   9                                 Rule 2, Sec. 1-2
The Official Softball, approved and recommended by SPN is the Worth Softball.

Sec. 3A THE ORIGINAL HOME PLATE shall be                                                   17"
made of rubber or other suitable materials. It shall be                                 (43.18 cm)

a five sided figure, 17 inches across the front edge of                  1                                     5
the plate facing the pitcher. The sides shall be parallel
to the inside of the batters' boxes and shall be 8 1/2          8.5"
inches long, extending forward toward the pitcher's         (21.59 cm)

plate from either base line. The sides of the plate, from                             HOME PLATE
the rear corner (corner "3" – see diagram), along with                                                         4
the base line, shall be 12 inches long, set wholly within           2
the base lines, where they form a square angle, with
the point (corner "3") pointing towards the catcher.
                                                                              12"
Home plate is always a part of fair territory. The black
                                                                                                 3
                                                                         (30.48 cm)
border, if applicable, that outlines the plate is NOT to
be considered as part of home plate. The home plate is
to be used only for marking the field with the playing
lines.

Sec. 3B THE HOME PLATE / STRIKE MAT                                                        40"

shall be made of rubber or other suitable materials. It
shall be a rectangle, 22 inches wide by 40 inches long.
A representation of a home plate may be drawn on the          22"

mat, with the leading edge of the illustration equal to
the leading edge of the mat. The sides shall be parallel
to the inside of the batter's area, extending forward,
toward the pitcher's plate from either base line. The original home plate is to be used only for marking
the field with the playing lines.

Sec. 4     THE BASES other than the home plate / strike mat and first base (where a double base
is used – refer to Rule 2 Sec. 5 - Double Base) shall be 15 inches square and not more than 5 inches
in thickness. They shall be made of canvas, plastic or other suitable materials, filled with soft padding.
They shall be WHITE in colour. All white bases are located entirely within fair territory. ALL
BASES must be securely fastened at their designated places. The entire home plate / strike mat is
considered to be fair territory.

Rule 2, Sec. 2-4                                    10                                               Rule 2, Sec. 2-4
Sec. 5      A DOUBLE BASE is mandatory for use at first base. This one-piece base shall be 15
inches by 30 inches and shall be made of canvas, plastic or other suitable material, filled with soft
padding and not more than 5 inches in thickness. One half of the base is white and is to be securely
fastened in fair territory and the other half is orange and is to be securely fastened in foul territory.
The following rules apply to the Double Base:
A.	 If a batted ball hits ANY PART of the white portion, it is a fair ball and if it hits COMPLETELY on
     the orange portion, it is a foul ball.
B.	 If a play is made to first base, the batter-baserunners first attempt to reach first base must be
     to touch some portion or all of the orange base. If he touches only the white base in these
     situations, he is to be called out.
C.	 A defensive player must use only white or some portion of it at all times. If he touches only
     the orange, it is the same as not touching the white at all: missed base.
D.	 If the batter-baserunner touches on all of or part of the orange base and a portion of the white,
     it is a legal touch, or, if the defensive player touches a portion of the white and a part of the
     orange, it is a legal touch.
E.	 Once a batter-baserunner has attained first base, and time is called, he must use only the white
     portion of the base. This includes:
     1.	 after over-running first base, or after rounding first base, if applicable, and the baserunner
		          decides not to advance further, he must return to the white portion.
     2.	 after over-running first base, or after rounding first base, if applicable, and the baserunner
		          touches only the orange portion and decides to advance further, he need not retouch the
		white portion.
     3.	 when tagging up, the baserunner must use the white portion.
     4.	 when there is an attempted pick-off play, the baserunner must return to the white portion.
     EFFECT Sec. 5 E 1-4 If the baserunner uses only the orange portion at any time after the
                 first attempt at first base and is not in contact with any part of the white portion,
                 then he is considered to be out of contact with the base and is to be called out if
                 tagged or leads off.

Sec. 6      LEGALLY ADOPTED GLOVES may be worn by any fielder. Pitchers, catchers and first
basemen may wear a glove or mitt of any size, including a "trapper" style glove. All other players are
restricted to a three (3) or four (4) finger type glove. The webbing shall not be constructed to form any
type of net or tray.

Sec. 7 A SHOE shall be considered legal if it is made with either leather or canvas uppers or
similar materials. The soles may have soft or hard rubber cleats or replaceable cleats, provided they
meet all the legal requirements. The use of shoes with metal cleats, exposed metal, or toe pieces is
PROHIBITED. Shoe sole or heel projections other than the standard shoe plate are prohibited. The all-
purpose molded plastic cleat softball shoe is legal. Shoes must be worn by all players and coaches on
the diamond.
EFFECT Sec. 7 If a player or coach is found to be wearing illegal shoes, he is to be ejected from
           the game.

Sec. 8     PROTECTIVE EQUIPMENT
Any player who has a concern about an injury occurring from being struck with a ball during SPN
sanctioned play should address that concern by the use of protective equipment which is available
and is allowed in Slo-Pitch National sanctioned play.

Rule 2, Sec. 5-8                                    11                                  Rule 2, Sec. 5-8
NOTE:     Slo-Pitch National strongly recommends that all players wear protective equipment while
          playing both defensive and offensive positions. Protective equipment, including masks,
          headwear, catchers' equipment and soccer style shin guards, may be used by all players in
          any Slo-Pitch National sanctioned event.

Sec. 9 UNIFORMS, including similar head pieces or caps, when required, shall be of similar
colours and materials. MINIMUM uniform is considered to be matching tops.
A.	 All those participating in a game shall wear the adopted TEAM UNIFORM, including shoes,
     and shall wear it properly. Managers and coaches, when on the field, shall wear the
     adopted full uniform, shoes and if appropriate, jacket, which includes the team's emblem and
     colours, which can readily identify them as a member of a team.
     EFFECT Sec. 9A The player, coach or manager shall be asked to dress properly. If they
		             refuse they will be ejected from the game.
B.	 Refer to "Sanctioned Tournament Guidelines and operating rules" for uniform requirements
     for National Championships.
C.	 Exposed metal braces are prohibited. Casts are prohibited, even if covered. Metal braces worn
     as a preventative aid must be covered with soft, pliable material.

Sec. 10 EQUIPMENT shall not be allowed to remain on the playing field, during the playing of
the game, either on fair or foul territory.
EFFECT Sec. 10 If after one warning, which will be given to the coaches of both teams
          simultaneously, there is still equipment left on the playing field, the offending coach will
          be ejected from the game.

Sec. 11 EQUIPMENT At no time can a camera, cell phone, audio or video device be worn or used
by a player, coach, or manager while on the field of play. ELECTRONIC DEVICE is any device capable
of making or transmitting still or moving photographs, video recordings or images of any kind. Any
device capable of creating, transmitting or receiving text or data and any device capable of receiving,
transmitting or recording sound is prohibited.
EFFECT Sec. 11 Player, manager, or coach will be removed from the game (the one doing it).

Sec. 12 EQUIPMENT: Slo-Pitch National reserves the right to disapprove any equipment due
to the failure to meet either NOCSAE (National Operating Committee on Standards for Athletic
Equipment) or CSA (Canadian Safety Standards.)

Rule 2, Sec. 8-12                                  12                                 Rule 2, Sec. 8-12
RULE 3. – DEFINITIONS
Sec. 1    AN ALTERED BAT is a bat that has had its physical structure changed in such a way to
improve the distance factor or cause an unusual reaction on the ball. For example: replacing a metal
bat handle with a wooden or other type of handle, inserting material inside the bat.

Sec. 2      APPEAL PLAY is a live or dead ball play which the umpire cannot rule upon until a
decision is requested by the defensive or offensive team. The appeal must be made before the next
legal or illegal pitch, intentional walk, or before all defensive players have left fair territory. Types of
appeal plays include missing a base, leaving a base on a caught fly ball before the ball is first touched,
batting out of order, illegal substitution, and illegal re-entry.

Sec. 3 BALL is a pitched ball that does not touch any part of the home plate / strike mat, or
conform to the legally delivered pitch rules, and is not struck at by the batter.

Sec. 4      BASE is one of the three stations, along with the scoring line, which must be touched by
a runner, in accordance with the rules that follow, to legally score a run.

Sec. 5    BASE ON BALLS permits a batter to gain first base, without liability to be put out and
is awarded by the umpire when four pitches are called balls or an intentional walk is awarded.

Sec. 6     BASE PATH is an imaginary line three feet to either side of a direct line between two
bases.

Sec. 7     BASERUNNER OR RUNNER is a player of the team at bat, who has hit a fair ball and
obtained first base, or who has been awarded first base for any reason, before he is put out.

Sec. 8 BATTED BALL is any pitched ball that is hit by the bat, or that hits the bat, thus becoming
either a fair or foul ball. no intent to hit the ball is necessary.

Sec. 9     BATTER is the offensive player who takes a position in the batter's area for the purpose
of hitting the ball.

Sec. 10 BATTER-BASERUNNER is the term that identifies the offensive player who has just hit
the ball, and applies until he is either put out prior to first base, or until the play on which he becomes
a baserunner is complete.

Sec. 11 BATTER'S AREA is that area adjacent to the home plate / strike mat, within which the
batter takes his position when it is his turn to bat. prior to the pitch, he must place 1 foot on the
ground anywhere in the batter's area, not more than 3 feet from the side edge of the home plate /
strike mat. when striking the ball at the front of the home plate / strike mat, the trailing foot cannot
be completely forward of the front edge of the home plate / strike mat. when striking the ball at the
back of the home plate / strike mat, the lead foot cannot be completely behind the back edge of the
home plate / strike mat.

Sec. 12 BATTING ORDER is the official listing of offensive players in the order in which they
must bat. each player's surname, given name and uniform number, must also be listed.

Rule 3, Sec. 1-12                                    13                                   Rule 3, Sec. 1-12
Sec. 13 BENCH OR DUGOUT is the seating facility reserved for team members in uniform when
they are not actively participating in the game.

Sec. 14 BLOCKED BALL is a batted or thrown ball that is touched, stopped or handled by a
spectator or person not engaged in or a part of the game, or that touches any object which is not part
of the legal official equipment, or playing field, or which hits or goes beyond a designated out of play
area.

Sec. 15 BUNT is a batted ball not swung at, but intentionally met with the bat and tapped slowly
within the infield.

Sec. 16 CALLED GAME is one whereby the umpire deems it necessary to terminate any further
play.

Sec. 17 CATCH is the act of a fielder receiving the ball, in flight, and having it securely in his
possession, in his hand or glove. It is a legal catch provided he does not use his cap, mask, a pocket
or any other part of his uniform, or the glove off the glove hand to stop or catch the ball, or he does
not collide with a wall, fence, another person or fall down and as a result of any such collision, drop
the ball. To establish the validity of the catch, the fielder shall hold the ball long enough so the umpire
is convinced he had complete control of the ball and himself and that any release of the ball by him
was voluntary and intentional. Dropping the ball while attempting to throw it shall not invalidate the
catch.

Sec. 18 CATCHER'S AREA is that area, behind the home plate / strike mat, within which the
catcher must remain while and until a pitched ball has reached or passed home plate / strike mat or
is batted. If a catcher wishes to hold his glove forward and in the territory behind the home plate /
strike mat, the glove must be held up in the air. If the glove is placed on the home plate / strike mat,
one warning will be given. Any additional infractions will immediately be called an illegal pitch.

Sec. 19 CHARGED CONFERENCES There are two types of charged conferences. They are
DEFENSIVE and OFFENSIVE.

A.	A DEFENSIVE CONFERENCE takes place when a member of the defensive team requests
   "TIME" and a representative (not on the playing field) of that team enters the playing field and
   gives the umpire reason to believe that he has delivered a message (by whatever means) to the
   pitcher. If the representative entering the playing field removes the pitcher from the pitching
   position, it is a charged conference against the pitcher being removed. If this is the second
   charged conference, then this will result in the removal of the pitcher from the pitching position
   for the remainder of the game, but he can play any other position. A charged conference is not
   to be called if a representative from the dugout confers with a pitcher when time has been
   called by the umpire or an offensive conference is taking place, as long as the defensive players
   are all ready to play when "PLAY BALL" is called.

B.	An OFFENSIVE CONFERENCE takes place when a member of the offensive team requests
   "TIME" to allow the manager or other Team representative to give a message to the batter or
		 baserunner. It is not a charged conference if the batter or baserunner is substituted for when
   "TIME" is called. It is not a charged conference if an umpire initiates the time out or if the
   defensive team is having a conference, as long as the offensive team is ready to play when
   "PLAY BALL" is called. It is not a charged conference when a courtesy runner is put in for a
   runner on base.
Rule 3, Sec. 13-19                                   14                                Rule 3, Sec. 13-19
Sec. 20 CHOPPED BALL is a ball batted whereby the batter swings the bat downward with a
chopping motion with the intent that the ball bounce high into the air.

Sec. 21 COACH is a member of the team. One offensive coach only is permitted in each coach's
box to direct the players of his own team while they are batting or running bases. A defensive coach
MUST be positioned outside the field of play unless he is a player-coach.

Sec. 22 COACHES' BOXES are the areas in which the offensive coaches must stay while
coaching and directing the players of their team in batting and running the bases.

Sec. 23 COMMITMENT LINE is a line drawn 20 feet from corner "1" (see diagram) of the
original home plate (corner closest to third base) and perpendicular to the third base line and shall
extend a minimum of 6 feet or more from the base line. (In all divisions and categories).

Sec. 24 DEAD BALL is any ball not in play and does not come in play again until the umpire calls
"PLAY BALL".

Sec. 25 DEFENSIVE TEAM is the team whereby the players are stationed in the playing field.

Sec. 26 DELAYED DEAD BALL is a game situation in which the ball remains live until the
conclusion of a play. when the entire play is completed and "Time" is called, the umpire shall enforce
the appropriate ruling.

Sec. 27 DOUBLE BASE is the base used at first base with the white portion in fair territory and
the orange portion in foul territory.

Sec. 28 DOUBLE PLAY is a continuous play by the defensive team in which two offensive
players are legally put out without an intervening play, or an error.

Sec. 29 FAIR BALL is a legally batted ball that settles on fair territory between the home plate
/ strike mat and first base, or the home plate / strike mat and third base or that is on or over fair
territory, including any part of first or third bases when bounding to the outfield, or that first touches
any base, or that first touches a player or umpire over fair territory, or which first touched the ground
or the home plate / strike mat, or an object in fair territory or over fair territory beyond first and third
bases, or that while over and above fair territory passes out of the playing field (i.e. over and beyond
the outfield fence).

Sec. 30 FAIR TERRITORY is that part of the playing area within and including the first and third
base foul lines from the home plate / strike mat to the bottom of the extreme playing area fence and
then extending perpendicularly upwards. (The home plate / strike mat is in fair territory).

Sec. 31 FAKE TAG is an act performed by a fielder who carries out all the appropriate motions of
making a tag but he does not have the ball. This will be considered obstruction and the offender may
be ejected.

Sec. 32 FIELDER is any player on the team that is in the field for the purpose of playing defensively.

Sec. 33 FLY BALL is any ball batted into the air.

Rule 3, Sec. 20-33                                   15                                 Rule 3, Sec. 20-33
Sec. 34 FORCE OUT occurs when a baserunner is forced to advance to the next base due to the
batter becoming a baserunner. If the baserunner (on or off the base) is tagged by a fielder with the
ball or a fielder holds the ball on the base to which the baserunner is forced to advance before he
reaches that base and before any succeeding runner is put out, that baserunner is considered to be
forced out.

Sec. 35 FOUL BALL is any legally batted ball that stops or settles on foul territory without first
being touched in fair territory, or which is first touched in foul territory, or that first touches some out
of play object, or an area in foul territory, or that first touches foul ground beyond first or third base.

Sec. 36 FOUL TIP is a foul ball.

Sec. 37 FOUR BASE AWARD occurs when a fair batted fly ball deflects off a defensive player
over the home run fence.

Sec. 38 HOME RUN is a fair batted fly ball that clears the home run fence before touching
anything or anyone and which is not caught. This includes a ball that hits the top of the fence and
bounces over.

Sec. 39 HOME TEAM is the team on whose grounds the game is being played, or if the game
is scheduled on neutral grounds, it is decided by mutual agreement or toss of a coin. The home team
shall be considered to be the last team at bat in each inning.

Sec. 40 ILLEGAL BAT is a non-approved bat, that does not meet specifications as outlined in
Rule 2 Sec. 1.

Sec. 41 ILLEGAL PITCH is called when the ball is pitched in such a manner that it does not
conform to all of the requirements of a legally delivered pitched ball.

Sec. 42 ILLEGALLY BATTED BALL is one batted fair or foul by the batter when both of his
feet are in contact with the ground, COMPLETELY outside the approved batter's area (refer to Rule
3 Sec. 11) or when his foot is in contact with home plate / strike mat, or when the ball is batted with
an illegal bat. when making contact with the ball, the batter may not place a foot on the ground
completely within the 22 inch area that is the front of the leading edge of the home plate / strike mat.
he may not place a foot on the ground completely within the 22 inch area that is the back of the back
edge of the home plate / strike mat.

Sec. 43 ILLEGALLY CAUGHT BALL occurs when a fielder catches a batted or thrown ball with
an illegal glove, or with a glove, mask, cap, or with any piece of clothing detached from its proper
position on the fielder's body.

Sec. 44 IN FLIGHT describes a batted, thrown or pitched ball which is in the air and has not yet
touched the ground, or some object other than a fielder.

Sec. 45 IN JEOPARDY is a term indicating that the ball is live and in play and that an offensive
player may be put out.

Sec. 46 INFIELD is that portion of the field within the baselines, and also includes the areas of the
field normally covered by infielders in defensive positions.
Rule 3, Sec. 34-46                                   16                                 Rule 3, Sec. 34-46
Sec. 47 INFIELD FLY is a fairly batted fly ball (not a line drive) which can be caught by an
infielder with ordinary effort when first and second, or when first, second and third bases are occupied
with less than two out. Any defensive player, who positions himself within the infield area, will be
considered an infielder for the purpose of this rule.

NOTE:      If a fairly batted ball is to be declared an infield fly the umpire shall call: "INFIELD FLY, IF
           FAIR, BATTER IS OUT" for the benefit of the runners. Failure to make the call does not
           preclude the batted ball from being an infield fly. The ball is live and if the runners advance
           they do so at their own risk and are in jeopardy if the ball is caught. The ruling is the same
           as any other caught or dropped fly ball. A foul ball is not an infield fly and if the ball falls
           untouched to the ground in fair or foul territory prior to first or third base and subsequently
           rolls into foul territory, it is just a foul ball.

Sec. 48 INNING is that portion of a game within which teams alternate on defense and offense
and each half inning is terminated when 3 outs have been made.

Sec. 49 INTENTIONAL WALK is given to a batter when the pitcher advises the plate umpire
that he wants to walk the batter. The umpire will then award the batter first base. An intentional walk
can be granted prior to a pitch having been thrown to a batter or at any time during the batter's turn
at bat.

NOTE:      COED PROGRAM – REFER TO RULE 12 SEC. 3

Sec. 50 INTERFERENCE is an act of an offensive player, team member or others which impedes
hinders or confuses a defensive player while he is attempting to execute a play.
A.	 Physical Interference – occurs when an offensive player physically interferes with, impedes
     or confuses a defensive player while he is attempting to make a play.
B.	 Verbal Interference – occurs when an offensive player uses vocal/verbal actions that
     interfere with, impede, or confuse a defensive player while he is attempting to make a play.
C.	 Spectator Interference – when a spectator interferes with a player's ability to make a play.

Sec. 51 LEGAL CATCH is a fly ball caught in the glove or in the hand and is securely held, and
the player is in control of the ball and himself.

Sec. 52 LEGAL SWING is one whereby the batter has attempted to hit the ball directly out to
the infield or the outfield by bringing the bat through in a forward motion with a follow through,
out towards the field area. A half swing or a directional partial swing is a legal swing. The "level" or
upward swinging of the bat at the ball determines the legality of the swing.

Sec. 53 LINE DRIVE is a batted ball that goes in a straight line, sharply and directly into the
playing field.

Sec. 54 LIVE BALL is a ball that is live and playable and remains so until for some reason the
umpire is required to call TIME, at which time the ball becomes dead and is not playable.

Sec. 55 MANAGER is a person appointed by the team to be responsible for the team's actions
on the field, and to represent the team in communication with the umpire and the opposing team. A
player may be designated as manager.

Rule 3, Sec. 47-55                                  17                                 Rule 3, Sec. 47-55
Sec. 56 MERCY RULE is a rule, whereby, when one team is winning a game by a predetermined
number of runs after the prescribed number of innings have been played, the game will be stopped
based on the assumption that the losing team would not be able to attain the required number of
runs to win the game in the time remaining.

Sec. 57 NO PITCH is a pitch in slo-pitch that is ruled to be not a ball or strike. It is the same as
the umpire calling time or time out.

Sec. 58 OBSTRUCTION is the act of a fielder who is not in possession of the ball, or not in the
act of fielding a batted ball, or not taking a proper position to receive a thrown ball (thrown ball must
already be in flight) which impedes the progress of a baserunner who is legally running the bases.
The obstruction does not have to be intentional. Obstruction also includes the act of a defensive
player who hinders the batter's ability to swing.
Verbal obstruction occurs when any defensive players use vocal actions that impede or confuse a
batter's ability to swing or confuse a runner.

Sec. 59 OFFENSIVE TEAM is the team at bat.

Sec. 60 ON DECK CIRCLE is the area in which the person, who is to bat next, must wait and
warm-up.

Sec. 61 OPEN INNING is when a team can score as many runs as possible, before 3 outs.

Sec. 62 OPTION PLAY is a play whereby the manager of the offensive team has the option of
taking the result of the play or having the batter go back up to bat and assume the ball and strike
count he had prior to the hit.

Sec. 63 OUTFIELD is that portion of the field that is beyond the lines of the infield, extending to
the furthest extremities of the playing field.

Sec. 64 OVERSLIDE is the act of a baserunner whose slide to a base is with such momentum
that he loses contact with the base and thus is placed in jeopardy. This does not apply to the batter-
baserunner as he is first approaching first base.

Sec. 65 OVERTHROW is a ball thrown from one fielder toward another and for whatever reason,
goes into "out of play territory". If this occurs, all baserunners will be awarded two bases from the
last base touched at time of the throw.

Sec. 66 PITCHER/INFIELDER: The pitcher becomes an infielder when after pitching the ball
towards the batter he has a reasonable opportunity to field a batted ball.

Sec. 67 PITCHING ZONE is the area in which the pitcher must have one foot within, in order to
be considered as being in the legal pitching position.

Sec. 68 PIVOT FOOT is the foot which when placed within the pitching zone by the pitcher, must
maintain constant contact with the ground until the pitched ball is released.

Sec. 69 PLAY OR PLAY BALL is the term used by the umpire to indicate that play shall begin,
or start up again after a dead ball situation.
Rule 3, Sec. 56-69                                  18                                Rule 3, Sec. 56-69
Sec. 70 PLAYING FIELD is the area within which the game of slo-pitch is played, as established
by fenced boundaries and/or boundaries determined by the league or umpire(s) as required.

Sec. 71 PROFANITY is the use of swear or curse words and/or severe words of contempt and
disrespect.

Sec. 72 QUICK PITCH is a pitch made by the pitcher with the obvious attempt to catch the batter
off guard and/or balance. This could be when the batter first takes his position in the batter's area and
before he is ready, or when the batter is still off balance from the previous pitch.

Sec. 73 RETOUCH is the act of a baserunner who is returning to touch a base as legally required.

Sec. 74 SACRIFICE FLY is any caught fly ball that permits a baserunner to advance after a
caught fly ball is first touched.

Sec. 75 SCORING LINE is a line drawn in foul territory starting at the corner of the original
home plate closest to third base (corner "1" – see diagram pg. 8) and would run parallel to first base
if the first base line was extended at the original home plate. It shall extend a minimum of 6 feet or
more from the base line. (In all divisions and categories).

Sec. 76 STRIKE is a legally pitched ball that lands entirely or partially, on any part of the home
plate / strike mat.

Sec. 77 SUSPENDED GAME is a game called before being completed, which is to be completed
at a later time, normally within the same day.

Sec. 78 TAG is the act of a fielder touching a base with any part of his body while holding the ball
firmly and securely in his hand or glove or touching the baserunner with the ball, or with the glove
holding the ball, while continuously holding the ball firmly and securely during and immediately
following the tag. A player may be tagged between the "commitment line" and the "Scoring line".

Sec. 79 THREE FOOT LINE is the designated running area at the latter half of the home to first
base base path, in which a batter-baserunner must run, so as not to be called out for interfering with
the first baseman's ability to receive a throw.

Sec. 80 THROW is the series of motions performed by a fielder, who subsequently releases the
ball from his hand, with the ball being directed towards another fielder.

Sec. 81 TIEBREAKER is a method used to speed up the breaking of a tied game. The tiebreaker
method starts in the top of the eighth (8th) inning and continues each inning thereafter. The offensive
(at bat) team shall begin its half inning with one out and with the player whose name precedes
the next legal batter in the batting order starting as a runner at second base. Regular substitution
rules will apply to this runner (Tiebreaker Rule). Tiebreaker rule is recommended for all Provincial
Championship games and will be used in all National Championship games.

Sec. 82 TIME or TIME OUT is the call made by an umpire when it is necessary to have the ball
become dead and not in play.

Rule 3, Sec. 70-82                                  19                                Rule 3, Sec. 70-82
Sec. 83 TRAPPED BALL is a fly ball that is not legally caught as outlined in Rule 3 Sec. 51. It is
a fly ball which is held in the glove or in the hand, but is secured against the ground, and therefore is
not a catch, but a ground ball.

Sec. 84 TRIPLE PLAY is any continuous play made by the defensive team in which three runners
are put out, provided there is no error made in between the outs.

Sec. 85 TURN AT BAT starts when an offensive player first enters the batter's area and continues
until he is put out or becomes a baserunner.

Sec. 86 UNLIMITED BATTING ORDER - A team can use a batting order, which may include
all active players on the official waiver/roster.

Sec. 87 WALK is when first base is awarded after four pitches have been called "balls" or an
intentional walk has been given.

Sec. 88 WILD THROW is a thrown ball which remains in playable territory, but is thrown in such
a manner that a fielder is not able to receive it properly. The ball is live and playable.

Rule 3, Sec. 83-88                                  20                                Rule 3, Sec. 83-88
RULE 4. - THE GAME
Sec. 1     THE CHOICE OF FIRST OR LAST BAT at the start of the game shall be decided by a
toss of a coin.

Sec. 2     THE FITNESS OF THE GROUND for beginning a game shall be decided by the plate
umpire. In tournament play, the umpire, in consultation with the Tournament Director, makes the
decision. After a game has been started by the plate umpire, he shall be the sole judge as to whether
or not the game shall continue.

Sec. 3     THE START OF THE GAME is the point in time when the teams have exchanged line-
ups and completed the toss of the coin.

Sec. 4 A REGULATION GAME shall consist of seven innings, unless otherwise listed below:
A.	 Seven full innings are not played if the home team scores the winning run in six innings or
    before the third out is made in their half of the seventh inning.
B.	 The tiebreaker rule comes into effect in the 8th inning of a tied game. If the person who is to
     start at 2nd base in that team's half of the inning is not available because they left the game
     due to injury, ejection or any other reason, and their spot in the batting order is the automatic
     out, then the person batting before them in the lineup will start out as the baserunner on 2nd
     base and there is one out. In coed, if the automatic out is a female, then the runner at second
    will be the previous female in the batting order. If the automatic out is a male, then the runner
    at second will be the previous male in the batting order.
C.	 A game called by the umpire, which cannot be resumed within 30 minutes, may be regulation
    if: five or more innings have been played or if the home team has scored the winning run during
    the uncompleted fifth inning; or, after four full innings, than the visiting team has scored in their
    five complete innings.
D.	 A regulation game shall be declared if the score is Tied when the game is called, after five or
    more completed innings, or if the home team has equaled the score of the visiting team while
    batting during any uncompleted inning. (i.e. 4-1/2, 5-1/2, etc.)
NOTE: There can be no "ties" in National Championship games.
NOTE: The umpire is empowered to call a game at any time because of rain, lightning, darkness,
           panic or for any other case which puts the umpire, the players or patrons in peril.
E.	 The mercy rule (12 runs) is in effect after five or more complete innings (or four and a half
    innings, if the home team has scored the 12 runs to mercy). The mercy rule applies after 4-1/2,
    5, 5-1/2, 6, etc. The home team must have as many opportunities to bat (to tie or win the game)
    as the visiting team. In all divisions a mercy rule of 12 runs after 5 innings and 20 runs after 4
    innings will apply to all games including finals. In any inning where the mercy rule applies, a
    team is allowed to score enough runs to bring them inside the run spread. (example: A team
    that trails by 18 runs in the 5th inning will be allowed to score up to 7 runs to get inside the
    12 run rule.)
F.	 In all divisions, a 6 run rule will be used in each inning except when an inning is declared an
    "open inning" by the umpire, and each inning thereafter.

Sec. 5 THE WINNER OF THE GAME shall be the team that scores the most runs in a
regulation game.
A.	 The total number of runs scored legally, when the game is called at the end of any completed
     inning after five, shall be the score.
B.	 When the home team has scored the winning run during any uncompleted inning after four, or
Rule 4, Sec. 1-5                                   21                                   Rule 4, Sec. 1-5