Stretton State College iPad BYO 2018 - Stretton State ...
Page content transcription
If your browser does not render page correctly, please read the page content below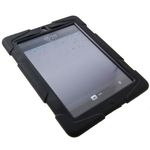 What is BYOD
•   "Bring Your Own Device" For Stretton Years 3-6, this is an iPad:

    •   A Laptop that meets our specifications is also suitable from Year 6 onwards

    •   Consistent platform for student & teachers, high minimum device standards

    •   Great app store, wide variety of tools

    •   Android: too many devices with many different operating systems and
        Vendor specific quirks

    •   iPads are sturdy, easily placed aside and start up immediately as needed

•   Students work better with, have more respect for and view their device as their
    own personal gateway to learning. We can leverage their attachment to their
    device.

•   This year 95% of students in Years 3-6 brought their own device.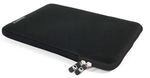 Recommended:
        iPad 5th Gen 32GB

        Supported iPads:
        iPad Air 1 & 2 16GB+
Which   iPad Pro 9.7" 32GB+

iPad?   Unsupported iPads:
        iPad 1 (2010)
        iPad 2 (2011)
        iPad 3 (2012)
        iPad 4 (2012)
        iPad minis (2012+)
Case & Pouch

     * Clearly Labelled
Normalisation of Technology
 •   Children need be familiar with the technology
     that is commonplace in our world today,

 •   Technology is not a treat

 •   iPads are not replacing how we teach, but
     they do allow new opportunities

 •   iPads allow for very fast content creation
Normalisation of Technology
 •   We also need to teach kids how to detach
     from technology

 •   The concept of screens down, iPads will not
     be used all the time in class, only where they
     are best fit

 •   Students need their own device to consolidate
     what they have learned with them
Benefits of BYOD
•   Student's have:

     •   immediate access to their schoolwork and a wealth of resources anytime,
         anywhere

     •   the ability to do things that were previously impossible

     •   their work personalised to suit

     •   a great opportunity to collaborate with peers and professionals

     •   instant feedback, engaging intensive practice

     •   AirPlay, AirDrop, AirPrint Technologies

•   BYOD gives us the ability to change kids from consumers of technology to
    creators of digital solutions
The Dangers
•   Substitution - We use only with intent

•   Misconception of "game mentality"

•   Creators Vs Consumers

•   Technology balance

     •   Airplane classroom Vs overuse

•   It's our job to teach students when it is appropriate to use technology and when it is not

•   Students wont understand technology etiquette unless we teach it

     •   Technology timeouts and technology free days

     •   Students need to know that technology can be a distraction

          •   We know it

          •   Some senior kids know it too…
Teaching with iPads
•   Engagement

•   Differentiation, assist in providing different content for different
    learning needs

•   Connectivity and collaboration, discussion forums

•   Critical and creative thinking (simulate, test, create)

    •   Design example, castle design

•   An iPad can run Microsoft Offices, and work with a range of
    document types that can be saved and uploaded directly to teachers

•   Parent information Session in Term 4
Student work can be immediately "beamed" to the
           whiteboards via Apple TVs
Anywhere access to reading
Our Digital eBook Library is where students can borrow and
      even reserve if unavailable, We are #1 in QLD
Quick & Easy Testing with immediate feedback
Year Level Community Pages
Technical Infrastructure
•   Increased wireless coverage

•   Device management hardware (BYOx Connect)

•   Printing system

•   Internet bandwidth increase

•   Tech staff professional development
BYO iPad Policy
•   We have an "iPad Policy"

•   This is based on our experiences and the
    experience of other like schools

•   There are some non-negotiables

    •   These are essential for the success of the
        program
BYO iPad Policy
•   Bring it charged

•   3G / 4G mobile data connections must be disabled

•   Pre - install required apps, booklist available soon

•   Disable iMessage / Skype / instant messaging

•   Close Safari tabs prior to arriving at school

•   Not used before or after school
BYO iPad Policy
•   Inappropriate use:

    •   Misbehaving kids is nothing new to teachers

    •   The teachers know how to use the device and what
        the kids should be doing with it

•   In the event of any issues the iPad will be held at the
    office and will await parent pick up

•   iPad insurance is parent responsibility
Installing Applications
•   All devices need to have a selection of year level specific
    application installed before use in the college.

•   Can be shared amongst kids, Keep an eye out for iTunes voucher
    specials vouchers. Officeworks nearly always 20% off to my
    knowledge

•   Last years App lists were around the $40 mark, significant
    reduction in Booklists help offset this cost.

•   Up to date details on how to obtain and install these applications
    can be found on our College website

•   Parent information Session in Term 4 once people have their
    devices.
Security & Safety
•   Stay with bags until and after school

•   Locked up 8:45 -2:45 pm

•   You need to be the master of your own home wifi
    network

•   Alternatively, forget the wifi network on the iPad
    once your kids are finished.
CyberSafety

•   Brad Stewart

•   There is a "how-to" on our website

•   Parent information Session will be hosted in
    Term 4 once devices are in hand
Purchasing
•   Let Apple know you are from Stretton State College
    for their education pricing and free training

•   If you don't have an iPad, the 5th Gen iPad is great value
    (32GB)

•   JB Hi-Fi & others commonly hold 10% off on Apple

•   Macfixit for Cases (Check Vendor Discounts on our website)

•   Refurbished / Renting iPads are an option

•   Interest free is available from many retailers
See our Website
www.strettonsc.eq.edu.au is where we host ALL information.
We believe that bringing their own iPad will
best prepare our students for their future in
        this ever changing world.