Student Accommodation: Growing Opportunities 2018 PFA Conference Tim Peel, CFO - April 2018
Page content transcription
If your browser does not render page correctly, please read the page content below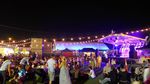 Outline

1. Global interest

2. The opportunity in Australia

3. What does Scape offer?

4. Impact on Melbourne social infrastructure

                                               2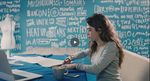 Global Purpose Built Student Accommodation (PBSA) sector
… not an alternative asset class

  • Over the past decade, the global                 Global student accommodation investment activity (2007-2016)

     PBSA market has become accepted
     as a mainstream investment
     category supported by some of the
     largest institutional investors in the
     world

  • Investment in the US, UK and
     Western Europe alone reached             Source: Savills World Research (2017)

     historical highs of $16.4 billion in
                                                                            Largest PBSA transactions 2016/17
     2016, with strong momentum from
                                                                                                               Seller     Price                      Destinatio
                                                   Deal             Buyer      Buyer nature       Seller                          Date    Origin
                                                                                                               nature    (USD)                           n
     growing fundamentals                     Campus Crest
                                                           Harrison Street Private equity Campus Crest         Public    $1.9bn Mar 16      US          US
                                              Buyout
                                              InvenTrust
                                                                           Private equity /                                               US /
  • Deal flows are large driven by global     Student
                                              Housing
                                                            Scion Group,
                                                            CPPIB, GIC
                                                                           Pension fund / InvenTrust           Public    $1.4bn Jun 16 Canada /         US
                                                                                SWF                                                    Singapore
                                              Portfolio
     institutional search for scale and       Oaktree UK
                                              Student                      Private equity / Oaktree                                        UAE /
                                                             GSA, GIC                                          Public    $900m Sep 16                   UK
                                              Accommodatio                      SWF         Capital                                      Singapore
     operating, income producing              n
                                                                                                 Avenue        Private
                                              Rose Portfolio    Brookfield AM Private equity                             $580m Mar 16     Canada        UK
     assets in a low yield environment                                                         Capital Group   equity
                                               Union State                                                     Private
                                              Source:                CPPIB (2017)
                                                      Savills World Research  Pension fund      Blackstone               $580m Apr 17     Canada        UK
                                               Portfolio                                                       equity

     -   37% of investment was cross                                                                                                                              3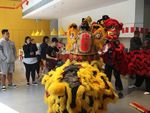 Global Purpose Built Student Accommodation (PBSA)
Strongly supported by institutional investors

                                        Most active global investors in student housing (2016/2017 rankings)

                                                                                                                           Total AUM
             Rank                              Investor                         Type                         Origin
                                                                                                                             (US$)
                1                                  GIC                 Sovereign Wealth Fund               Singapore        $100 bn

                2                     CPP Investment Board                  Pension Fund                    Canada          $337 bn

                3                     Mapletree Investments                    Investor                    Singapore        $30 bn

                4                            Scion Group                  Owner / Operator                    US             $5 bn

                5                             GSA Group              Developer / Owner / Operator             UAE            $8 bn
  Source: Savills World Research (2017), company websites

                              Global Investors                                                      Australian Investors

                                                                                                                                       4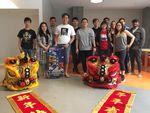 Australia compared to the rest of the world
  Australia enjoys an exceptional share of international students and benefits from proximity to Asia

• Australia enjoys the third largest number of                                              Inbound international student rankings
   international students globally (behind the US
                                                                                                                                                  Top 100
                                                                                             Country                        Rank
   and UK) and is a preferred educational                                                                                                        Universities
                                                                                United States                                  1                     41
   destination for Chinese, Indian and South
                                                                                United Kingdom                                 2                     12
   Korean students                                                              Australia                                      3                      6
                                                                                Germany                                        4                     10
                                                                                Canada                                         5                      4
• Historical underinvestment in PBSA has led to
                                                                               Source: Times Higher Education world university rankings (2017)
   a continued shortage of beds for students in
   Australia compared to its global peers
                Beds / total
                  Beds  / totalenrolled   students
                                enrolled students                                           Top outbound markets and destinations
 100%

  75%

  50%
          24%
  25%               16%        15%       12%    11%
                                                           6%        6%
  0%
           UK    Netherlands   France    USA   Germany   Australia   Spain

 Source: Savills World Research (2016)                                       Source: Savills World Research (2016)

                                                                                                                                                                5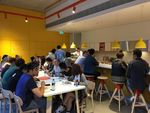 Australia as an international student destination
A globally relevant market with strong fundamentals

            Record number of international students choose Australian institutions for a world-class tertiary education

            Australia benefits from its proximity to fast-growing Asian countries

            High living standards and a quality degree in Australia are major drawcards for international students

            Education is Australia's largest services export and 3rd largest export behind iron ore and coal

            Scape's key target markets in Australia remain significantly undersupplied

            Securing prime PBSA locations and providing students with a premium offering will allow for ongoing rental

             growth

            Ongoing institutionalisation of the PBSA and the broader built-to-rent sector                                 6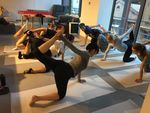 Education is a mega trend sector with strong demand fundamentals
Record number of international students choose Australian institutions for a world-class tertiary education

                                                                                                         ~9% CAGR in total international
                                                                                                         student enrolments since 1994

 Note: Decline in enrolment observed during 2010 to 2012 primarily related to a short-term decline in Vocational Education enrolments – affected by (1) uncertainties in relation to Federal
 Government's Skilled Occupation List (which was under review in 2009/2010); selected vocational education colleges under investigation / shutting-down (abuse of student visa system);
 (3) AUD appreciating to US$1.10 (note, in contrast, demand for Higher Education remained resilient)
                                                                                                                                                                                               7
World-class Australian universities and student cities
High living standards and a quality degree are major drawcards for international students

  QS World University Rankings (2018)   Ranking                       "The number of international students coming to Australia surged to
                                                                      record levels last year and there are hopes the political instability
  Australian National University          20                          unleashed by Donald Trump and Brexit will help lure even more
                                                                      foreign students to the country…"
  University of Melbourne                 41
                                                   5 Australian                                    Sydney Morning Herald, 22 February 2017
  University of New South Wales           45       universities
                                                    featured in
  University of Queensland                47        QS Top 50
                                                       world          "Almost three quarters (74%) of the 65,696 respondents said Australia
  University of Sydney                    50       rankings in        was their first choice destination for overseas study…reputation of
                                                       2018           Australian qualifications was the top factor when deciding to study in
  Monash University                       60                          the country, true for 95% of respondents…reputation of the education
                                                                      system was a close second with 94%, while 93% of respondents cited
  University of Western Australia         93                          personal safety and security as a factor for choosing Australia."

                                                                          Professionals in International Education News, 22 February 2017
  QS Best Student Cities (2017)         Ranking

  Melbourne                                5

  Sydney                                  13        Australia is
                                                   home to 6 of       "Overall satisfaction had climbed two percentage points since the survey
  Brisbane                                20        the top QS        began…other main scores had also increased steadily since 2010, with
                                                                      90 per cent satisfied with their living experiences and 88 per cent
                                                   Best Student
  Canberra                                22                          with their study experiences — up six and four percentage points
                                                   Cities in the      respectively…"
  Adelaide                                44       world in 2017
                                                                                                              The Australian, 26 October 2016
  Perth                                   50

Source: QS (2018), news websites
                                                                                                                                                 8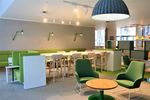 Education continues to be key to the Australian economy
Australia's largest services export; 3rd largest export behind iron ore and coal

 Top 5 Australian services exports (A$m)                                                                  Top 5 Australian exports overall – 2017 (A$m)
                                       • $32.2bn reflects student spending on tuition,
     #1                                  accommodation, living expenses and domestic
                                         travel during their studies
                                                                                                                                                 #3
                                                                                                                 63,147
     32,163                            • Deloitte further estimates an extra A$1bn in                                            57,124
                                         spending – from short-term language studies
                        24,223           and visiting friends / relatives of international
                                         students                                                                                                 32,163
                                                                                                                                                                    25,612            24,223
                                             10,199
                                                                7,589
                                                                                  4,264

   Education          Other Travel           Business        Transport          Financial                        Iron ore         Coal          Education            LNG         Other Travel
                                             Services                           Services

 Source: ABS 2018                                                                                         Source: Department of Foreign Affairs & Trade; ABS

Growth in Australia's international education sector (A$m)

  Contribution to Australian economy: A$32.2 billion                                                                                                                                   32,163

  (2017)
  10-year CAGR: ~9.6%                                                                                                                                      20,431
                                                                                                                                                                    23,294
                                                                                                                                                                             26,293
                                                                                                          19,090     19,252   18,223            17,928
                                                                                                 16,447                                17,235
                                                                                       12,808
                                                        8,631      9,015    10,409
                                     6,734     7,746
              4,358     5,821
   3,781

   2000       2001       2002        2003       2004     2005      2006      2007         2008   2009     2010        2011    2012       2013   2014        2015    2016     2016       2017

Source: ABS 2018
  "International education is Australia's third-largest export earner, contributing many more than 130,000 jobs here in Australia…76% of our international
 students chose Australia as their first preference destination, compared to 71% in 2014 or 70% in 2012. So, a pleasing indication that as the number of
 students have grown, so too has the fact that Australia has been their first choice destination…" – Simon Birmingham (Australian Minister for
 Education and Training)
                                                                                                                                                                                                9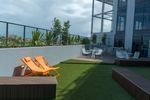 Significant PBSA supply gap across Australia's key education markets
Australia remains significantly undersupplied

PBSA supply (current & pipeline) as a % of total students by city – key target Australian markets vs the UK

       Australia PBSA penetration levels                                                                UK PBSA market
      remain significantly low compared
                                                                               (Scape's London / Bristol portfolio is 100% occupied)
           to the mature UK market
                                                                                                                                         68%       68%
                                                                                                                               65%
                                                                                                                     63%

                                                                                                         54%

                                                                                            42%
                                                                                 39%
                                                                         34%
                                                          31%

                                             14%
                    11%          12%

        5%

        Perth     Melbourne     Sydney      Brisbane    Canberra     London     Bristol   Edinburgh   Manchester   Cambridge   Oxford   Durham   Liverpool

Source: Savills Market Report – Australia Student Accommodation (2016)

                                                                                                                                                             10
Affordable tuition costs in Australia
Tuition fees for top Australian universities are affordable compared to global counterparts

               Tuition fees per annum for top 8 universities for Australia / USA / United Kingdom (The Times Ra
                                                         nkings - 2018)

                                                 UK          $26,00
                                                              $25,944                                                  $40,00
                                                                                                                       $40,319
                                                                0                                                          0

                                                USA                                                      $40,00
                                                                                                          $40,000                                  $49,00
                                                                                                                                                   $49,330
                                                                                                            0                                          0

                                           Australia               $28,00
                                                                    $27,975                $31,00
                                                                                          $30,960
                                                                      0                        0

Source: The Times Higher Education World University Rankings 2018, university websites
Note: Figures reflect 2018 academic year tuition fees (US$) and are predominantly for business degrees. Australian tuition fees converted to USD at 0.75 USD/AUD, UK
tuition fees converted to USD at 1.38 USD/GBP
                                                                                                                                                                       11
A brief history of PBSA in Australia
Entry into market driven by strong supply-demand fundamentals

PBSA in Australia – Market entry

                                                                                             •   Scape Australia established in 2013
                                                                                             •   JV1 equity commitments grown from
                   •   Transitioned from                 •   Entered Australia
                       managing general                      with ~700 bed
                                                                                                 A$220m (2014) to A$615m (2017)                •   JSE-listed Redefine
                                                                                             •   Secured commitment from Allianz in Apr            Group chooses
                       accommodation to                      development in
                                                                                                 2018                                              Melbourne for first
                       developing PBSA                       Southbank
                                                                                             •   ~5,500 PBSA beds under development                asset
                                                             (Brisbane)
                                                                                                 across 10 projects a significant PBSA
                                                                                                 pipeline across Australia

           1997            2002                 2006               2008                  2011                      2013             2016                2017

                                                                                 •   Created by
    •   Opened first private          •   The Pad                                    Plenary Group
        PBSA operations in                established                                                          •    Entered Australia     •   Launched first
                                                                                     with first asset
        Sydney, Melbourne,            •   Scape Founders'                                                           with acquisition of       development
                                                                                     built in Sydney
        and Brisbane                      majority share later                                                      350 bed site in           (~ 700 beds) in
                                                                                     (~100 beds,
    •   Property manager                  purchased by Blue                                                         Parkville,                Brisbane
                                                                                     completed 2013)
        only at this point                Sky and Goldman                                                           Melbourne
                                          Sachs and
                                          rebranded to Atira

Source: Scape, publicly available information                                                                                                                            12
A brief history of PBSA in Australia
Entry into market driven by strong supply-demand fundamentals

PBSA in Australia – Historical and forecast PBSA supply

    160,000                                                                                                                               $1,600m

    140,000                                                                                                                     135,000   $1,400m
                                                                                                                      131,000

                                                                                                          119,000
    120,000                                                                                                                               $1,200m
                                                                                            105,000

    100,000                                                               97,000                                                          $1,000m
                                                        87,000
                                     82,500
     80,000           76,000                                                                                                              $800m

     60,000                                                                                                                               $600m
                                                               $557m
                           $530m
                                                                                    $475m
     40,000                                                                                                                               $400m

     20,000                                                                                                                               $200m

                                               $87m
           0                                                                                                                              $0m
                       2014            2015               2016              2017*             2018           2019       2020      2021

                                                            Number of Beds [LHS]        Value of Transactions [RHS]
* Year to September

 Source: Scape, Savills (PBSA) Market Report 2017, publicly available information                                                                   13
International yield comparison
Australian PBSA yields expected to reach 5.50% by 2020

  • The Australian PBSA sector is classified as being in its          Historical and forecast PBSA cap rates –
                                                                                      Australia
     development phase

  • Relative to core property sector yields, Australian
     PBSA has offered attractive return premiums
     throughout the early stages of the emerging sector

  • Transactions of operational PBSA to date are limited, a
     trend is emerging showing the sharpening of yields
                                                                 Source: JLL
                                                                   (2017)
     to be more in line with core sector yields (expected
                                                                      International yield comparison (current)
     to reach 5.50% by 2020), similar to international         8.0%

     markets                                                   7.0%

                                                               6.0%

  • Transactional volumes of stabilised PBSA assets is         5.0%

                                                               4.0%
     expected to increase over the next ~3 years as
     assets complete construction, commence operations
                                                                Source: JLL
                                                                (2017)
     and stabilise occupancy

                                                                                                                 14
Scape is the 2nd largest owner & operator of direct-let, off-campus
PBSA
Scape is a leading PBSA owner and operator in the Australian PBSA market
Strong alignment of interest (significant Founder ownership interest in operator and direct ownership in underlying
real estate)

                                 •   APG
            • Washington State   •   Bouwinvest     • Goldman Sachs /                   • Wee Hur                                                                    • Redefine
                                                                        • GIC                              • N/A               • N/A              • Valparaiso
Investors     Investment Board   •   ICBCI            Blue Sky                          • Listed on SGX                                                              • Listed on JSE
                                 •   Allianz

                                         Scape
    7,000         6,634              Founders own
                                       90% of the
                                        operator
    6,000                               5,501

    5,000

                                                         3,854
    4,000
                                                                                3,366
                                                                                              3,125                3,113
    3,000                                                                                                                              2,585            2,500

    2,000
                                                                                                                                                                          1,304
    1,000

        0
                Urbanest                Scape             Atira                 Iglu         Wee Hur        Student Housing     GSA (Student        Student One     Redefine (Journal)
                                                                                            (UniLodge          Australia        Housing Co.)
                                                                                            managed)

Source: Scape, Savills (PBSA) Market Report 2017, publicly available information
Notes: Significant majority of UniLodge assets (~12,000 beds in total) are not purpose-built, only purpose-managed (typically comprises an existing residential building leased out to students
and managed by a student accommodation operator) – excluded in this chart. CLV assets are on-campus and not purpose-built – excluded in this chart.

                                                                                                                                                                                                  15
Scape Brand Video
https://www.dropbox.com/sh/s8foilxakesf78e/AACmFm1xJw3mZIXZ3FEedUd8a?dl=0

                                                                            16
Scape is changing the shape of
             student
accommodation in three big ways…

 …to shelter & shape the minds of
             tomorrow
Scape are offering students a holistic, curated series of events which will ensure they are engaged socially, motivated in their studies
 and inspired for life after uni. Understanding the student psyche and anticipating their needs has allowed us to create a solution broken
  down into 3 main areas. These are the foundations allowing us to provide students an experience which will be unique to living at a
                                                             Scape building.

In each of these areas, we are celebrating our buildings as the hero: Scape South Bank, Scape Swanston and Scape Abercrombie
                are galleries in their own right – bringing the Scene, Balance and Horizons into our students homes.
Scape's PBSA is superior to all other student accommodation options
Scape's PBSA product is the most attractive accommodation solution for students (international and domestic)

                                                                    Residential   On-campus      Non-Scape     Scape
 Services & amenities                                   Homestay
                                                                      units        options         PBSA        PBSA

 Prime location within walking distance to university                                              ?         
 Convenient access to public transport links                                         ?              ?         
 Institutional ownership (safe landlord)                                                                    
 Premium / best-in-class design                                                                             
 Purpose-built living / communal spaces for students                                                        
 Online booking journey (paperless / accepts foreign
 currency)                                                                                                  
 All-inclusive base rent                                                                                    
 In-house operational / cleaning team (all Scape
 employees)                                                                                                 
 Pastoral care (student resident advisor)                                                                   
 24 / 7 concierge and security                                                                              
 Industry networks (start-up ecoystem / WeWork
 connectivity)                                                                                              
 Exclusive retail discounts                                                                                 
    International students will increasingly gravitate towards purpose-built student accommodation solutions as
                  the Australian market continues to mature (in line with overseas PBSA markets)
                                                                                                                       23
Branded vs White Label operators
Strong management will be key to success

 • Having innovative spaces and modern
     facilities that are specifically designed
     for students is the key difference
     between different operators in the
     Australian and international market

 • As the sector attracts more investment,
     strong management and                                           Scape Swanston

     differentiated products will begin to
     segment the market

 • Ensuring students not only have a
     suitable alternative to standard rentals,
     but a good experience is critical for
     sustainable institutional investment in the
                                                   Scape Southbank                    Scape Abercrombie
     sector

                                                                                                          24
Scape Swanston – site photos

                               25
Scape Swanston – student events

                                  26
Scape South Bank – site photos

                                 27
Scape South Bank – student events
Melbourne CBD hosts the highest number of total students across
Australia
Melbourne CBD is the leading city in Australia for tertiary education

No. 1 in total full-time student numbers across key Australian gateway cities (CBD only)

                                                                                                           International students contribute
        Melbourne                                                                                       significantly to Melbourne and Victoria
       CBD is #1 in
         Australia
      (total full-time
                                                                                                    ~40,000                                  ~$65,000
         students)                                                                                                                              average
              112,029
                                                                                                      full-time
                                                                                                                                                spend /
                                                                                                        jobs
                                                                                                                                                  year
                                                                                                       created
                                           77,760
                                                                                                                                              studying in
                                                                                                     (Victoria)
                                                                       64,807
                                                                                                                                              Melbourne
                                                                                                   39,428                       37,742

                                                                                                                                                            24,174

             Melbourne                     Sydney                     Brisbane                      Perth                      Adelaide                    Canberra

Source: Savills Market Report – Australia Student Accommodation (2016), Melbourne City Council – "A Great Place to Study: International Student Strategy 2013-2017" (jobs created),
University of Melbourne International Student website (average spend)
                                                                                                                                                                                      29
Example: Central location of Scape's Melbourne assets – All will add to core CBD infrastructure (including co-living, co-working and retail)

                                                                                                             University of                 Melbourne Central
                                                    1                                                    1                            9    Shopping Centre &
                                                                                                             Melbourne, Main
                                                                                                             Campus                        Train Station

                                                                                                             University of           10    State Library of
                                                                                                         2   Melbourne,                    Victoria
                           2                                                                                 Economics Building
                                                                                                                                     11    QV Shopping
                                                                                                             University of                 Centre
                                 4      3
                                                                                                         3   Melbourne, Business      S
                                                                                                             School                        Scape Swanston
                                                                                                                                      C
                                                                                                             University of                 Scape Carlton
                                                                                                         4   Melbourne, Law           F
                                                                                                             School                        Scape Franklin
                                                                                                         5
                                                                                                             RMIT City Campus.
                                        C
                                                                                                         6
                                                        7                                                    RMIT, Business
                                                                                                             School & Sports
                                        8                                                                    Centre
                                                                                                         7
                                                                                                             RMIT, Architecture &
                                                                                                         8   Design School
                                                    5
                                F                                                                            RMIT, Design School
                                                S
                                 6
                                                            10
                                            9
                                                             11

                                                                                       200m

                                                                                                                                                               30
Scape's asset portfolio is a significant contributor to Melbourne CBD
Melbourne CBD is deserving of the highest-quality PBSA solutions to be delivered by Scape

    Melbourne is Australia's leading city for world-class education and domestic / international students

  Scape's world-class building designs are a key contributor to Melbourne's iconic cityscape / skyline

  Trophy assets provide best-in-class living and learning solutions to domestic / international students in Melbourne

  Significant employment opportunities (~40,000 jobs) generated during building construction and ongoing building management upon completion

  Premium mixed-use buildings delivering signature student communal areas encouraging innovation and collaboration

  Existing global partnership with WeWork – giving our students unique start-up employment opportunities

  Singular ownership of all Scape buildings (not strata) with premium rooms built entirely for rent (not for sale)

  Increasing residential housing / rental availability (for non-student population) and improving affordability for the broader rental market in Melbourne

     CBD
                                                                                                                                                       31
The future of PBSA
Strong fundamentals to drive yield compression

            Continued institutional involvement will increase capital flows into PBSA in Australia and

             globally

            Likely institutionalisation – not forever an alternative sector in Australia

            Quality operators with a differentiated offering will succeed

            Winners will offer strong management and differentiated products (including Co-Living)

            Yield compression will occur as the market matures

            PBSA will continue to add to core CBD infrastructure
                                                                                                          32