Student Financial Aid Services (SFAS) Student Handbook
Page content transcription
If your browser does not render page correctly, please read the page content below

STU DEN T F IN AN CIAL AID SERVICES

                                 Student Financial Aid Services
                                     (SFAS) Student Handbook
                                                     2021-2022

STU DEN T F IN AN CIAL AID SERVICE S         Student   Handbook

Table Of Contents

1    I. Mission Statement

1    II. Student Rights & Responsibilities

2    III. Your UCID E-Mail Account

2    IV. Application Procedures

6    V. Processing Schedule & Deadlines

8    VI. Understanding Financial Aid Packaging

9    VII. Special Circumstances

10    VIII. Verification & Eligibility Confirmation

12    IX. Cross-Registration/Enrollment at Other Institutions

12    X. Satisfactory Academic Progress (SAP) Policy

15    XI. Types of Financial Aid

26    XII. Costs for the Academic Year

27    XIII. The Payment Process

29    XIV. Student Refund from a Credit Balance

29    XV. Student Employment Procedures

33    XVI. Withdrawals or Failure to Enroll

39    XVII. Access to Financial Aid Records

39    XVIII. Have a Question?

40    XIX. Location & Office Hours

40    XX. Telephone & Website Directory

STU DEN T F IN AN CIAL AID SERVICE S               Student        Handbook

I. MISSION STATEMENT

New Jersey Institute of Technology's (NJIT) Student Financial Aid Services Office (hereinafter referred
to as SFAS) is committed to the pursuit of excellence as follows: In service to students by providing
timely and appropriate information. In providing the maximum and most favorable financial
aid resources available to attract and retain students to and at NJIT while utilizing cutting-edge
technologies aligned with our commitment to continuous improvement.

II. STUDENT RIGHTS & R ES PO N SIBILITIES

As a financial aid recipient, you have the following rights:
• Access to complete information regarding fees, payment and refund policies.
• Confidentiality of all personal and family financial information.
• Reconsideration of aid eligibility if you or your family's situation warrants it through an appeal to SFAS.
• Rights under Family Educational Rights and Privacy Act (FERPA) law which protects the privacy of your education
  records. If you want to allow SFAS to discuss specific details of your record with any person, including your parent,
  you must complete the Information Release Consent Form.

As an aid recipient, it is your responsibility to do the following:
• Advise SFAS of any additional aid received that is not indicated on your Financial Aid Financing Plan Offer
  notification.
• Inform SFAS if you expect to withdraw from the university. (Refer to Section "XVI. Withdrawals or Failure to Enroll"
  for more information about withdrawals.)
• Follow application filing deadlines as indicated in this guide and submit to SFAS all required documentation for
  verification of financial and other information pertaining to your application within 14 days of the request.
• Give permission to SFAS to relay pertinent financial, academic and other information to donors of aid upon
  request.
• Maintain Satisfactory Academic Progress (SAP) for financial aid. Refer to "Section X. Satisfactory Academic Progress
  (SAP) Policy" for SAP guidelines.
• Comply with the rules governing the types of assistance that you receive.

                                                                                                                          1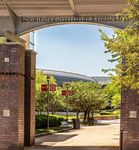 STU DEN T F IN AN CIAL AID SERVICE S              Student        Handbook

III.   YOUR UCID EMAIL ACCOUNT

Upon admission to NJIT, you will be instructed to claim your own University Computing Identification (UCID)
account at http://ist.njit.edu/ucid — a login user name and password. Your UCID is the single university-wide
identifier that you will need in order to access most of the computing services on and off campus.
  When you create your UCID, you are automatically assigned a UCID email account. Webmail by Google™ is the
email system affiliated with your UCID account and is the default system for NJIT students. All SFAS communications
are sent to this account, so it is very important that you create your UCID as soon as possible and that you check
your email often.

IV. APPLICATION PR OCEDUR ES

To apply for federal, state (New Jersey) and institutional (NJIT) financial aid, you must complete and submit a FAFSA
(Free Application for Federal Student Aid) each year that you are enrolled and want to be considered for funding
for the following year. To be considered for scholarship funds other than NJIT scholarships for freshmen, you must
complete and submit a scholarship application, available online.
  We highly encourage that you submit the FAFSA electronically (online) using FAFSA on the web to avoid delays
associated with filing a paper FAFSA. To file electronically, you and your parents will need an FSA account. Create
your FSA ID if you don't have one already.
  The FAFSA allows you to import your federal tax information directly from the IRS using the IRS Data Retrieval
Tool. We encourage you to file your taxes electronically so that you can benefit from using this IRS RetrievalTool.
Information on the IRS Data Retrieval Tool is available here.
  Although you can file the FAFSA anytime after October 1 prior to the forthcoming academic year in which you
plan to attend, you must file the FAFSA by February 15 of that year to ensure full consideration for federal, state
and institutional scholarships, grants, loans and work-study. To apply for financial aid at NJIT, you must include NJIT's
institutional code, 002621, in the college choice section of the FAFSA.

Federal, State and NJIT Need-Based Financial Aid
At some point after your FAFSA is received by the federal processing system, you will receive a Student Aid Report
(SAR), either in the mail or through email. (If you filed a FAFSA but do not receive a SAR, contact the Federal
Processor at 1-800-433-3243.) The SAR contains the information from your application and, if there are no missing

                                                                                                                            2

STU DEN T F IN AN CIAL AID SERVICE S              Student        Handbook

items or problems with the information, the SAR will also contain your Expected Family Contribution (EFC) — a
number used to determine your eligibility for financial aid. If you (and your parents) are New Jersey residents, you
will also receive an eligibility notice from the New Jersey Higher Education Student Assistance Authority (HESAA),
indicating eligibility for the NJ Tuition Aid Grant (TAG).
  SFAS electronically receives the results of your processed FAFSA (if NJIT is listed as a college choice on your SAR).
SFAS designs an estimated Financial Aid Financing Plan Offer that details the various types of aid for which you are
eligible (based on the information you provided on your FAFSA) and informs you of the details in the Financial Aid
Financing Plan Offer.
  The Financial Aid Financing Plan Offer and all subsequent notifications are sent to your UCID email account.
Similarly, if any changes to your financial aid awards occur, or if SFAS requires additional information, you will be
notified through your UCID email account. To ensure that your financial aid disburses as scheduled at the start of the
fall semester, you must submit any requested documentation needed to confirm your financial aid eligibility to SFAS
by March 15 prior to the start of the academic year.
  Once you review your Financial Aid Package, you can accept or decline any part of your aid package by logging on
to the Highlander Pipeline and accessing your NJIT financial aid records as instructed. (Again, you must create your
UCID before you can log on to the Highlander Pipeline.)

Accepting Your Awards Online
Accepting your awards online is an easy process; students should follow the steps below:
• Claim your UCID.
• Go to my.njit.edu; enter UCID and password.
• Click on Student Services.
• In the My Financial Aid Account Channel Box, click on "Financial Aid Dashboard."
• Select the appropriate Aid Year on Home
• Go to Award Offer tab
• Accept or Decline Loans and Federal Work Study (if offered)
• Submit

Scholarships
Once you are admitted as a first-time, full-time freshman, your academic records such as SAT/ACT scores and high
school GPA are reviewed to determine your eligibility for NJIT scholarships; however, to be considered for additional
scholarship funds, you must send your request via email to Mr. Stephen Eck at eck@njit.edu along with copies of
your other offers. Also, many scholarships require that you demonstrate financial need. To be considered for need-
based scholarships, you must also have a processed FAFSA on file for the academic year. Please be advised that the
combination of grants and scholarships, generally, cannot exceed the student charges the scholarship was intended
to pay such as tuition and fees; and if so, the scholarship amounts may be reduced when other aid in the package
already funds such charges.
  Most merit-based scholarship programs require that you be enrolled full time and maintain a minimum grade
point average (GPA) of 3.0. Most scholarships are renewable, but some are not. To continue receiving renewable
scholarships, you must continue to meet the scholarship criteria as set forth in the scholarship agreement. However,
because some external scholarship funds are determined by the value from the market, there could be occasions
where a scholarship may have funds one year and not in a subsequent year if the market is unfavorable. Students
will be notified if they are impacted ahead of time so that other options are explored.

STU DEN T F IN AN CIAL AID SERVICE S              Student        Handbook

  For most scholarship programs, NJIT monitors whether a scholarship can be renewed after the spring semester.
General scholarship requirements are the following:
  • Continuous full-time enrollment.
  • Meet the standards of Financial Aid Satisfactory Academic Progress (SAP) as outlined here.
  • Maintain a cumulative 3.0 GPA (at time of the annual review in June) and attain a minimum 3.0 GPA for each
    and every semester.
  • Not exceed the maximum terms (4 years for non-Architect students and 5 years for Architect students and 3
    years for accelerated programs), including the number of years/semesters you have already taken.
  • Combination of grants and scholarship awards does not exceed student bill tuition charges or the amount the
    funds were intended to pay for. The detailed scholarship policy can be found here.

If you are a scholarship recipient and are no longer meeting the scholarship criteria, you are given notification and
provided scholarship appeal procedures. Students can only appeal once for a scholarship reinstatement – no second
or further appeal requests will be granted. Note that the scholarship appeal process differs and is separate from the
SAP appeal process described in "Section X. Satisfactory Academic Progress (SAP) Policy."

Scholarship Universe
NJIT invested in a scholarship software to assist students find external scholarships to help meet their educational
expenses. The Scholarship Universe software allows students to precisely locate scholarships that meet the student's
academic profile. Students with a UCID account can access the software to begin their search. Once students apply,
they are taken to the external organization for further follow-up. You can apply here.

Undergraduate
There are numerous scholarships available to NJIT undergraduate students that come from institutional resources
as well as external sources, such as corporations and individual donors. All students meeting the criteria of the
scholarships are considered. Information from your admissions record is reviewed as a means of determining your
scholarship eligibility upon admission to the university.

                                                                                                                        4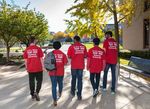 STU DEN T F IN AN CIAL AID SERVICE S              Student         Handbook

Graduate
NJIT awards funding to a select number of qualified full-time graduate students in the form of teaching and research
graduate assistantships. These awards may come in the form of a full- or partial-tuition waiver, a stipend, or both.
Competition for assistantships is strong, and only successful applicants are notified.
  The terms and conditions of this type of graduate funding differ from those of the other aid programs explained in
this guide. You must submit the Application for Admission to Graduate Study to the Office of Graduate Admissions.
Academic departments consider students for graduate teaching and research assistantships at the point of admission.
Your application must be submitted no later than December 15 for the fall semester and October 15 for the spring
semester for it to be given full consideration. No additional forms are required.
  Initial financial support for international master's degree students at NJIT is extremely limited. International students
in master's programs can qualify for financial support only after completing one semester of study at NJIT; however,
financial support is generally reserved for those students pursuing a doctoral degree.
  The academic departments at NJIT make all graduate teaching and research award decisions with Financial Aid
Office supervision; therefore, requirements vary among academic programs. All students must submit GRE or GMAT
scores. For more information, contact the Office of Graduate Admissions at 973-596-3171, or visit the website here.

Vocational Programs Eligible for Title IV Aid
There are Continuing Professional Education certificate programs that NJIT offers that are eligible for federal Title
IV funding such as Federal Direct Loans and Federal College-Work Study. All of the below-mentioned certificate
programs have been approved by the U.S. Department of Education. All programs offer courses that may lead up
to a traditional graduate degree.

Federal Title IV Approved Graduate Certificate Programs
Some of the programs are listed below. For the complete list, see Graduate Certificate Programs.

• Applied Statistical Methods                                     • Network Security and Information Assurance
• Biostatistics Essentials                                        • Pharmaceutical Management

• Business and Information Systems Implementation                 • Pharmaceutical Manufacturing

• Construction Management                                         • Pharmaceutical Technology
• Data Mining                                                     • Power Systems Engineering

• Finance for Managers                                            • Project Management

• IT Administration                                               • Technical Communication Essentials

• Management Essentials                                           • Transportation Studies

• Management of Technology                                        • Web Systems Development

Aid for Graduate Certificate Students
As a part-time student in one of our Graduate Certificate (GC) programs — whether on campus, at an extension site,
or online — there is financial assistance available to you. Whether you are a new or continuing adult student, sources
of financial assistance include federal and private loans and work-study (for aid-approved GC programs only).

                                                                                                                              5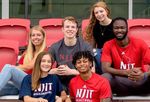 STU DEN T F IN AN CIAL AID SERVICE S                Student        Handbook

Private Loans
Private loans are also available for Graduate Certificate students. Not all private lending institutions require that loan
recipients be matriculated; as a non-matriculated student, you may also be able to qualify for a private loan.
To search our list of lenders please visit Private Loans.

Veterans and Military Benefits
If you are a service member, veteran or military civilian trying to reach your educational goals, check out our available
resources, including Post-9/11 Veteran's Education Assistance and Military Tuition Assistance here.
• Veteran's and Military Benefits
• Military Scholarships
• Scholarships.com

Summer Session Financial Aid Application Procedures
Students who have registered and want to apply for financial aid assistance for the summer term must complete and
submit a Summer Aid Application. This application is available to students in March. The tentative summer financial
aid application deadline is May 8 for Summer I and June 15 for Summer II.

V. PROCESSING SCH EDULE & D EA DLINES
NJIT's FAFSA filing priority deadline is February 15, but you can continue to file your FAFSA after the priority
deadline and submit any required documentation after April 15; however, there are specific deadlines associated
with each student aid program. If you apply late, you risk the inability to receive student aid from some programs.
In addition to the processed FAFSA, SFAS must receive all requested documentation 30 days before the end of the
semester or award period. This deadline allows processing and authorization of disbursements within timeframes
defined by regulations pertaining to federal and state aid programs. Failure to apply or to submit required
documentation by
the indicated deadlines may result in a loss of financial aid eligibility for all student aid programs.

January
• SAP appeals for the spring semester (currently enrolled students only) are submitted to the Financial Aid
  Satisfactory Academic Progress Committee by January 5 (subject to change).

February
• FAFSA priority filing deadline for upcoming academic year is February 15. To apply for financial aid at NJIT,
  you must include NJIT's institutional code, 002621, in the college choice section of the FAFSA.
• Summer Financial Aid applications available online under forms.

March
• Tax forms and any other requested information is submitted to SFAS as soon as possible but no later
  than March 15 for the forthcoming academic year.

                                                                                                                             6
April
• Student loan borrowers graduating in spring complete loan Exit Counseling.
• FAFSA for prior-year NJ TAG recipients due by April 15.

May
• Admission tuition deposits due May 1.
• Returning student records reviewed for Satisfactory Academic Progress (SAP) after spring semester
    grades get posted.
• Summer Financial Aid applications for Summer I due by May 8 (subject to change each year).

June
• Summer Financial Aid applications for Summer II are due June 15 (subject to change each year).
• SAP appeals for continuing students for summer semester are submitted to the Financial Aid Satisfactory Academic
    Progress Committee by June 15 (subject to change).
•    Returning students Financial Aid Packaging begins for those registered for the following fall semester.
• Scholarship renewal for prior year recipients are packaged and sent if scholarship requirements are met.
• Students with a previous scholarship with insufficient available funds due to market conditions are sent a
    notification of such for planning.
• New students attend online orientation sessions.
• New student loan borrowers complete loan Entrance Counseling and sign Master Promissory Note.

July
• New students must complete mandatory academic advising sessions.
• Undergraduate scholarship applications due by July 10.
• Bills are sent in the last week of July.

August/September
• Student employees complete Student Employment/FWS contracts and I-9 forms.
• SAP appeals for continuing students for fall/spring semesters are submitted to the Financial Aid Satisfactory
    Academic Progress Committee by August 10 (subject to change).
• First time FAFSA applications must be received by the Federal Processor for NJ TAG eligibility by September 15.

October
• FAFSA available for filing (on October 1).
• Student Aid Reports (SARs) and Student Eligibility Notices (SENs) (the latter for only NJ residents) start arriving
    in the mail; be sure NJIT is listed as first college choice (school code 002621) on the SAR and SEN.
• Applications for Admission to Graduate Study are received by October 15 to receive full consideration for
    spring-semester graduate scholarships.

November
• Student loan borrowers graduating at the end of the fall semester complete loan Exit Counseling.
• Tuition bills sent to students registered for the spring semester.

December
• Student Financial Aid Services begins to notify incoming freshmen of scholarships.
• Need-based packaging begins for freshman and transfer students.
• Applications for Admission to Graduate Study are received by December 15 in order to receive
    full consideration for fall-semester graduate scholarships.

                                                                                                                        7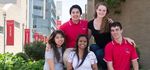 STU DEN T F IN AN CIAL AID SERVICE S              Student        Handbook

VI. UNDERST ANDIN G FINANCIAL AID PACKAGING
Helping you afford an NJIT education is important to us. Although the primary responsibility for college education
rests with a student's family, there are several sources that can help reduce the expense of an education at NJIT. The
federal government, state government and NJIT all provide various forms of assistance to help you and your family
finance your education at NJIT. The four components described below are used to determine your financial aid
eligibility and to create your Financial Aid Package.

Cost of Attendance (COA)
NJIT determines the Cost of Attendance (COA), or budget, which is an estimate of the educational expenses you will
incur during the academic year. These costs include tuition, fees, room and board, transportation allowance, books
and supplies allowance, and miscellaneous educational expenses. If this is your first year of attendance at NJIT, also
included in your budget is an allowance for the cost of a computer. Please note that the charges that will appear
on your student bill are tuition and fees and room and board (if you choose to live on campus). All other budget
components will be charged and will not appear on your student bill as they are considered indirect charges and are
only used to determine need after all awards. Please refer to estimated COA budgets.

Expected Family Contribution (EFC)
Expected Family Contribution (EFC) is an estimate of your family's financial strength and the ability to contribute,
and it is measured by applying the official federal needs-analysis formula to the data submitted on your FAFSA. It is
the amount that you and your family are expected to contribute toward the expense of an education.

                                                                                                                         9
STU DEN T F IN AN CIAL AID SERVICE S                Student        Handbook

Financial Need
Financial need refers to the Cost of Attendance (COA) minus the Expected Family Contribution (EFC). Demonstrated
Financial Need (COA - EFC = Need) determines your eligibility for need-based financial assistance.

The Financial Aid Financing Plan Offer
Financial aid at NJIT is awarded according to financial need, merit or both. If you are eligible for financial assistance
based on your financial need, you may receive a combination of gift aid (grants or scholarships that need not be
repaid) and self-help aid (loans, which must be repaid) or part-time employment either on or off campus). Any
combination of awards is referred to as your Financial Aid Financing Plan Offer. Once your Financial Aid Financing
Plan Offer has been generated, you can access it via a secured link provided in the email you will receive.
  Eligibility for many of NJIT scholarships is not based on financial need; you are automatically considered for merit-
based (NJIT) scholarships at the time of admission. Your admission application, test scores and high school grade
point average (GPA) are the main factors used to determine your eligibility for NJIT scholarships. However, there are
some scholarships that also require that you demonstrate financial need.

  Note: Upperclassmen are also considered for NJIT scholarships but must have a FAFSA on file for the academic year
to be considered.
  Eligibility for federal and state grants, as well as some NJIT scholarships, is based on the information on your FAFSA
and the general eligibility requirements of each program. Gift aid is always awarded before self-help aid. If you have
remaining eligibility after gift aid has been awarded, your Financial Aid Financing Plan Offer may also include work-
study and student loans. Please note that when a combination of tuition-based grants and scholarships exceeds
student bill charges or the charges the award is intended to pay for, the university may reduce the scholarship
amount.

Financial Aid Financing Plan Offer Revisions
Your Financial Aid Financing Plan Offer may require revisions, often due to additional information, changes in
enrollment status, failure to maintain academic progress, withdrawal from classes or outside aid received. Any revised
offer overrides all previous aid offers. This sometimes means that you may have to repay funds already received.

VII. SPECIAL CIRCUM STANCES
Although the formula to determine financial aid eligibility is standard for all applicants, there is some flexibility in
recalculating eligibility in light of special circumstances. For example, if you or your family has experienced an income
reduction due to unemployment, disability, divorce or death, you can have your financial aid eligibility recalculated
using updated information.
  Other special circumstances include loss of non-taxable income (e.g., child support, social security benefits, etc.).
In all cases, special circumstances must be fully documented with a detailed, signed and dated statement, federal tax
returns, death certificates, court documentation or letters from appropriate agencies, individuals or employers.
  If there are other circumstances that affect the amount you and your family are expected to contribute toward
your education, please contact SFAS; however, keep in mind that the reasons must be sound and that you will have
to provide adequate proof to support any adjustments.

                                                                                                                            9
STU DEN T F IN AN CIAL AID SERVICE S               Student        Handbook

VIII.     VERIFICATION & ELIGIBILITY CONFIRMATION
Verification is the process in which Student Financial Aid Services (SFAS) — as dictated by federal and state
regulations — compares the information you reported on the FAFSA with your prior-prior-year federal tax returns/
transcripts, W-2 forms and other financial documentation. If your application is selected for verification, you will
receive an email instructing you to access your financial aid account through your Highlander Pipeline account
(http://my.njit.edu). From there, you can determine the specific information SFAS needs in order to verify your data.
SFAS must receive all requested documentation before federal and state aid can be disbursed. If there are differences
between the data you supplied on your FAFSA and the verification documentation, corrections may be needed, and
your application will be reprocessed.
  For income verification, we will request copies of signed federal tax returns for students and parents (as applicable).
In some cases, you may be asked to provide an IRS Tax Return Transcript from the Internal Revenue Service. To
understand how to obtain an IRS Tax Return Transcript, please view this YouTube video.
  If you are a New Jersey resident receiving state aid, the New Jersey Tuition Aid Grant (TAG) program may select
your file for state verification. If you receive a request for documents or additional information from the New Jersey
Higher Education Student Assistance Authority (HESAA), you must forward all requested information and financial
documents directly to HESAA to avoid a delay in disbursement of funds or loss of your state aid altogether. In some
cases, HESAA may request the same information that was requested by SFAS. Please make sure you have created your
NJFAMS account as HESAA will post all requests and open tasks on NJFAMS portal.
  It is extremely important that you respond to requests for information promptly because finalized financial aid
packages are processed in the order of file completion date. To ensure that your financial aid funds disburse as
scheduled at the start of the fall semester, you must be registered for classes and submit all required documentation
by April 15. You can still submit documents after the April 15 deadline, but the absolute deadline for submittal of
all documents is 30 days prior to the end of the semester or award period. The designated deadlines allow SFAS to
process and authorize disbursements within the timeframes permitted under regulations set forth for administering
the federal and state aid programs.

Enrollment Status
Each type of financial aid (program) has specific requirements regarding enrollment status. In general, SFAS uses the
following undergraduate enrollment criteria to determine eligibility for the financial aid programs it administers:

Credits            Enrollment Status Classification
12+                Full time

9-11               Three-quarter time

6-8                Half time

1-5                Less than half time

  Your Financial Aid Financing Plan Offer is based on full-time enrollment, and SFAS uses your enrollment status on
the add/drop day of each semester to determine your financial aid eligibility. If you do not have full-time status, a
notation will be made on your Financial Aid Financing Plan Offer notification indicating that your eligibility is based
on three-quarters, half time or less-than-half-time enrollment.

                                                                                                                            10
STU DEN T F IN AN CIAL AID SERVICE S               Student         Handbook

  Graduate students enrolled in 9 or more credits are considered full-time students, and graduate students enrolled
between 6 and 8 credits are considered three-quarter time students for financial aid eligibility purposes. Also,
undergraduate students taking less than 12 credits (9 credits for graduate students) who have been certified as
"full time" by the Registrar's Office are considered as having full-time status for aid eligibility; however, in some
cases, certain financial aid awards may be reduced, such as grants, tuition scholarships, or if the Cost of Attendance
decreases because you are not being charged full-time tuition and fee rates.
  If your Financial Aid Financing Plan Offer is finalized after the add/drop date of the semester, your enrollment status
for financial aid eligibility varies by program. You must consult with SFAS if you plan to withdraw from any courses.

Eligibility Criteria
Eligibility for federal student aid is determined on the basis of financial need and on several other factors. To receive
financial aid from federal programs you must meet the following criteria:
• Demonstrate financial need (for most programs).
• Be a U.S. citizen or eligible non-citizen.
• Have a valid Social Security number.
• Register with Selective Service (if required).
• Be enrolled or accepted for enrollment as a regular student in an eligible degree or certificate program.
• Be enrolled at least half time to be eligible for Direct Loan Program funds.
• Maintain Satisfactory Academic Progress (SAP) once enrolled.
• Sign the certification statement on the Free Application for Federal Student Aid (FAFSA®) form stating that
  • you are not in default on a federal student loan;
  • you do not owe money on a federal student grant, and;
  • you will use federal student aid only for educational purposes.
• Show you're qualified to obtain a college or career school education by
  • having a high school diploma or a recognized equivalent such as a General Educational Development (GED)
     certificate;
  • completing a high school education in a homeschool setting approved under state law (or, if state law does not
     require a homeschooled student to obtain a completion credential, completing a high school education in a
     homeschool setting that qualifies as an exemption from compulsory attendance requirements under state law);
     or
  • enrolling in an eligible career pathway program and meeting one of the "ability-to-benefit" alternatives.

                                                                                                                            11
STU DEN T F IN AN CIAL AID SERVICE S               Student          Handbook

Eligibility for New Jersey state assistance programs requires, in addition to most of the federal criteria above, that you
(and your parents if you are a dependent student) have resided in New Jersey for 12 consecutive months and have
not already received the maximum number of allowable grant payments. Please see State Aid eligibility FAQs.

If you no longer meet the state criteria but received state assistance for the previous year, you will continue to be
eligible for state aid under the Grandfather Clause if:
• Your parents moved to a different state after you received at least one semester of award payment.
• You continued to live in New Jersey at the time your parents moved.
• You continue to be enrolled in a New Jersey institution.

Be aware that a letter indicating your parent's date of move as well as documentation of your current New Jersey
address is required.

IX. CRO SS - R E GIS TR A TION/ E NR OLL M E NT AT OTHER INS TITU TIO NS
When you are an NJIT student and plan to cross-register (take additional courses) at Essex County College, Rutgers
University - Newark or UMDNJ, you must complete the proper forms, available at the NJIT Registrar's Office. If you
do not, any courses you take elsewhere will not be reflected on your academic transcript and, therefore, will not be
included in the consideration for your financial aid eligibility.
  You cannot receive financial aid at both institutions for the same courses. You must declare which institution is to
be considered the "home school" for financial aid eligibility purposes. If you have been approved to study abroad
or to attend another institution during a semester for part or all of your educational requirements, you can receive
financial aid for that semester if approved in advance and if a consortium or contractual agreement is executed
between NJIT and the other institution. (For more information regarding this topic, contact SFAS directly.)

X. SATISFACTORY A CADE MIC PRO GRESS (SAP) POLICY
Satisfactory Academic Progress (SAP) is the term used to define successful completion of coursework and progression
toward completion of degree and certificate programs. Financial aid Satisfactory Academic Progress (SAP) differs
from the institution's academic policy and includes both qualitative standards and quantitative standards. To remain
eligible for federal, state and institutional aid, the office of Student and Financial Aid Services must determine
whether an undergraduate, graduate and professional student is meeting the SAP requirements. SAP evaluation
occurs annually, at the end of the spring semester, when the grade-reporting deadline has passed. Students enrolled
in graduate certificate programs are monitored at the end of each payment period.

Requirements and Standards of the SAP Policy
The following three components are measurements used to assess whether the student is meeting the SAP standards:

• Grade Point Average (Qualitative Measure)
  At the annual evaluation point, a student must have a minimum cumulative GPA of 2.0 for undergraduates and
  3.0 for graduates and professional students. (Specific federal, state and institutional scholarships and grants may
  require a different GPA for renewal. This is a separate requirement for continued eligibility for these funds. The
  scholarship GPA requirements, terms and conditions are provided to students when the award is offered.)

                                                                                                                             12
STU DEN T F IN AN CIAL AID SERVICE S              Student        Handbook

• Credit Completion Ratio or Calculating Pace (Quantitative Measure)
  The quantitative component is measuring the pace at which the student must progress through his or her program
  of study to ensure his or her program is completed within the maximum timeframe permitted. Pace or completion
  ratio is calculated by taking the cumulative number of credit hours the student has successfully completed and
  dividing it by the number of attempted credit hours. Credits accepted from other schools that may be applied to
  an NJIT degree are counted in the calculation as both attempted and completed hours. To meet this requirement,
  the student's completion ratio must be 67% or higher.
   Example: During an academic year, a student who attempted 30 credits but only earned 24 credits has a
  completion ratio of 24/30, which is 80%. Because the calculated ratio is equal to or greater than 67%, the student
  is passing the SAP quantitative measure.
               Cumulative Earned Credits / Cumulative Attempted Credits = Completion Ratio *
               24/30 = 80% (passing benchmark is 67%)
               *Cumulative Earned Credits and Cumulative Attempted Credits include transfer credits
                and credits applicable to the major of study.

  Attempted credits are counted for all payment periods (e.g., terms) and include transfer credits, credits for courses
  from which a student has withdrawn, credits for which the student did not receive financial aid, as well as those
  usually waived under academic amnesty (academic renewal) policy.

• Maximum Time Frame Measure (Quantitative Standard)
  Students must complete their program within a maximum time frame based on credits attempted for their primary
  academic program.
                Maximum Time Frame = Minimum units required for academic program x 150%
   For example, a student pursuing a bachelor's degree that requires 120 credits has a maximum timeframe
  of 180 credits.

• Effects of Repeated Courses
  Generally, the SAP policy is consistent with university policy on repeats for undergraduate, graduate and
  professional degree programs.

• Effects of Withdrawal and Incomplete Grades
  If the student withdraws from a course after the first week of classes (e.g., student receives a grade of W for the
  course), the course credits are included in the count of attempted credit hours. Therefore, withdrawn courses are
  calculated in the pace ratio calculation and maximum time frame measures with the exception of a student who
  switches majors with approved course exclusions.
   Credits for an incomplete course (e.g., student receives a grade of I for the course) are always counted as credits
  attempted for quantitative and maximum timeframe measures but are not included in the GPA or the credits
  earned count until the incomplete grade changes to a passing or a failing grade.

                                                                                                                          13
STU DEN T F IN AN CIAL AID SERVICE S               Student         Handbook

• Not Eligible for Financial Aid
  At the time of evaluation if a student fails one or more of the three measurements (qualitative and (2)
  quantitative), the student is not eligible for federal, state or institutional financial aid, which includes grants,
  scholarships, federal work-study and loans. The Office of Student Financial Aid Services will send a notification
  to impacted students.

• Restoring Financial Aid Eligibility
  I. Restoring aid without an appeal: Students who fail to meet one or more of the SAP standards can restore
    financial aid eligibility by enrolling for one or more payment periods (e.g., terms) at their own expense until they
    achieve the minimum financial aid SAP standards required by this policy.
  II. Students failing SAP standards who have had mitigating circumstances (i.e., death in the family, illness,
    involuntary military leave) may request reinstatement of their financial aid eligibility by completing the SAP
    Appeal Form for Financial Aid and submit all required supporting documents and signatures as detailed on the
    appeal form.

                           SAP APPEAL DEADLINE
                           Semester                     Date
                           Summer 2021                  June 15, 2021
                           Fall 2021                    August 10, 2021

                           Spring 2022                  January 5, 2022

• SAP Appeals Committee and Decision
  The SAP Appeals Committee is comprised of representatives from the Office of Student Financial Aid Services.
  Students will be notified of the committee's decision via email at their NJIT Highlander Pipeline account. The
  decision of the SAP Appeals Committee is final. A decision on the appeal is rendered within 15 business days of the
  committee meeting. If the student is granted an appeal for a semester in which he or she does not enroll,
  the appeal will automatically be granted for the subsequent semester.

• The SAP Academic Plan
  The Academic Plan is separate from an Academic Improvement Plan, which is required of students who fail to
  maintain the required university academic standing. Students who successfully appeal and are approved for one
  payment period are considered to be on probation. To gain eligibility in the subsequent term, a student must meet
  the standards of SAP or meet the requirements of his or her Academic Plan.
  Terms and Conditions of the Academic Plan are as follows:
    1. Achieve a minimum term GPA of 2.0 for undergraduates and 3.0 for graduate and professionals.
    2. Successfully complete and pass all attempted coursework during the probation period (withdrawals or failed
      courses are not allowed).
   At the conclusion of the payment period of which the student was on an Academic Plan, the student must meet
  the SAP standards or the requirements of the Academic Plan. If the student does not meet the SAP standards or
  the Academic Plan, the student will be ineligible for financial aid, but can appeal once again according to the
  appeals deadline if he or she has mitigating circumstances.

                                                                                                                           14
STU DEN T F IN AN CIAL AID SERVICE S              Student        Handbook

• SAP Academic Denial After Probation
  If the student fails to meet SAP Financial Aid standards or the requirements set forth in the SAP Academic Plan,
  the student will be placed on SAP suspension. The student is ineligible for financial aid with this status. A student
  with SAP suspension status will remain ineligible for financial aid until the student meets the minimum SAP Policy
  requirements (cumulative 2.0 GPA, earn at least 67% of attempted credits, and/or not exceed the 150% maximum
  time frame for their program), or submits a successful appeal by the deadline.

XI. TYPES OF FINA N CIAL AID
Financial aid is funding for your college education that comes from sources outside of your family.
Gift aid and self-help aid are the two categories of financial aid. Gift aid comes in the form of grants and scholarships
and does not have to be repaid. Self-help aid comes in the form of student or private loans and work-study.
Financial aid at NJIT is awarded based on financial need or merit, or both. You may receive a combination of grants,
scholarships, loans and work-study in your Financial Aid Package. However, we may reduce your scholarship if a
combination of scholarships and grants exceed the student bill charges.
  SFAS coordinates several different types of financial aid for students attending NJIT, including scholarships, grants,
loans and work-study. Additionally, certain financial aid programs are available to students participating in a study-
abroad program that has been approved for credit by NJIT. In some cases, you may also receive assistance from
certain student aid programs while studying at an institution of higher education other than NJIT if a consortium
or contractual agreement has been established. Refer to "Section IX. Cross-Registration/Enrollment at Other
Institutions" for more information.

Note: The following information on the student aid programs is current as of the publication date of this guide. NJIT
      reserves the right to change or cancel awards because of regulatory changes, revised allocations, or additional
      information concerning a student's financial aid eligibility. Awarding is dependent upon program requirements
      and the availability of funds.

Undergraduate Merit-Based Scholarships & Grants
Most merit-based programs require that you be enrolled full time and maintain a minimum GPA of 3.0 (3.2 for
Honors upper-class students). Most scholarships are renewable, but some are not. In order for you to continue
receiving renewable scholarships, you must continue to meet the scholarship criteria as described in detail on your FA
Self-Service award messages at my.njit.edu. You must also meet the minimum standards specified in the financial aid
SAP policy defined earlier in this guide.

                                                                                                                            15
STU DEN T F IN AN CIAL AID SERVICE S              Student       Handbook

• From the State of New Jersey
  Governor's Urban Scholarship Program ($1,000) - Funded by the New Jersey Higher Education Student Assistance
  Authority (HESAA) and awarded to students who rank in the top 5.0% of their class and attain a GPA of at least a
  3.0 at the end of their junior year. The student must complete a FAFSA application, have a New Jersey Eligibility
  Index (NJEI) of 10,499 or lower, and reside in one of New Jersey's 14 designated high-need communities.
  Recipients must be New Jersey residents.

• From NJIT for Out-of-State Applicants
  • NJIT Academic Scholar Award - An NJIT award available to academically talented non-New Jersey residents who
    enter as freshmen to the university. Only students with a minimum composite reading and math SAT score
    of 1270 and a minimum high school GPA of 3.0 may be considered for this scholarship. This is a four 4-year
    scholarship (three-year for accelerated students; five-year for Architecture students). The purpose of the NJIT
    Academic Excellence Scholarship is to cover tuition expenses only; as a result, any student who is also receiving
    other sources of aid that exceed student tuition will have their scholarship reduced. Note: award amount subject
    to change to reflect actual tuition rates set in July.

• From NJIT for All Applicants
  • National Merit Semi-Finalist Scholarship - Awarded to NJIT National Merit Scholars. Students are awarded a
   combination of various NJIT scholarships up to the cost of tuition and fees, as well as the standard rate room and
   board, if the student lives on campus.
  • NJIT Academic Excellence Scholarship - An NJIT scholarship awarded to first-time full-time freshmen on behalf
   of Admissions. Only students with a minimum composite reading and math SAT score of 1270 and a minimum
   high school GPA of 3.0 may be considered for this scholarship. This is a four 4 year scholarship (three-year for
   accelerated students; five-year for Architecture students). This scholarship may be replaced with funds of equal
   value from an NJIT endowed, annual or alumni scholarship. The purpose of the NJIT Academic Excellence
   Scholarship is to cover tuition expenses only; as a result, any student who is also receiving other sources of aid
   that exceed student's tuition charges will have their scholarship reduced. Students who are under the Employee
   Tuition Remission program will receive only the difference between the cost of tuition and the tuition-based
   scholarship.
  • Honors Scholarships - Awarded to a first-time full-time freshman student who is admitted into Albert Dorman
   Honors College or a returning student admitted as an Honors transfer student may be eligible to receive the
   Honors Scholarships. First-time full-time freshman students may receive the Honors Scholarship and/or Honors
   Room Scholarships based on their high school GPA and SAT scores. Returning students accepted as Honors
   transfer students, may only receive the Honors Scholarship.
  • Athletic Scholarships (award amounts vary) - Awarded to qualified students who participate in intercollegiate
   athletics. Information about athletic scholarships can be obtained by contacting the NJIT Athletics Department.
  • Academic Department Scholarships (award amounts vary) - Awarded by departmental scholarship committees to
   students with an outstanding academic record.
  • Architecture Design Competition Scholarship (one-half to full tuition) - A five-year scholarship for freshmen
   sponsored by the New Jersey School of Architecture.
  • Martin Tuchman School of Management Excellence Scholarship (awarded amounts vary) - A tuition and fee
   based four-year scholarship for freshmen sponsored by NJIT's Martin Tuchman School of Management.
  • NJIT CoAD Portfolio Excellence Scholarship (award amounts vary) - A tuition and fee based five-year scholarship
   for freshmen sponsored by NJIT's Hillier College of Architecture and Design.

                                                                                                                        16
STU DEN T F IN AN CIAL AID SERVICE S               Student        Handbook

Combining Scholarship Awards and Scholarship Over Awards - All applicants
In all cases, the total amount a student is awarded cannot exceed the cost of the tuition bill. In some instances,
when tuition-based grants (like NJ TAG Grants) and NJIT academic merit scholarships are part of the Financial Aid
Financing Plan Offer, students are limited to receiving these awards up to the cost of tuition. While other NJIT merit
scholarships (like Honors Scholarships and Freshmen Highlander Scholarships) are restricted to tuition and fees, when
the combination of other tuition and fee-based awards are awarded, such awards cannot exceed the value of tuition
and fees. When there is an over award, the Office of Student Financial Aid Services will reduce or cancel NJIT merit
scholarship aid to reduce the excess. However, a Federal Pell or SEOG Grant is never reduced.

Outside Scholarships (external sources) - All applicants
Outside sources such as external scholarships may also be restricted to specific expenses by the organization
awarding it, and the Office of Student Financial Aid will apply the scholarships according to the organization's
rules. This could reduce previously awarded funds. Depending on the type of award and the purpose for the fund,
institutional and donor-sponsored scholarships will be reduced to correct the excess. For example, if an outside
scholarship is received and it specifies the funds should be used for tuition and an NJIT merit scholarship is already
covering tuition, the NJIT merit scholarship will be reduced to factor in the outside scholarship. If the outside
scholarship does not have restrictions to a particular charge on the bill, it will be treated as an award that can go
up to the billing charges. When the amount exceeds the bill, the NJIT scholarship will be reduced to correct
the overaward.

Scholarship Appeals Process
If you do not meet the scholarships' criteria for renewal, you will only have one chance to appeal. If you transfer and
cease enrollment at NJIT, you automatically lose the scholarship. If you fail to maintain eligibility, you are only allowed
to appeal once. The deadline to submit a scholarship appeal for the 2021-2022 aid year is August 9, 2021.
  Scholarship Appeals are reviewed by the Scholarship Committee and when applicable consultation is made with
one or more of the following individuals: Associate Provost of Enrollment Planning, Associate Dean of Albert Dorman
Honors College and Manager of Alumni Relations and Stewardship.
  The following criteria are used to determine whether a scholarship will be reinstated:
  • Documented extenuating circumstances.
  • How close the cumulative GPA is to what is required by the specific scholarship program.
  • Student's action plan to address the deficiency.
  • Whether the student has submitted a scholarship appeal in the past.
  • Whether general Satisfactory Academic Progress appeal was approved by the University Financial Aid Satisfactory
    Academic Progress Committee, when applicable.
  In some instances, the scholarship is reinstated for an academic year and in other cases for one semester (with
another review taking place after the fall semester). Students are placed on scholarship probation and typically have
either one semester or one year (depending if they were approved for the full year or one semester) to fully regain
their eligibility for a scholarship.
  Students may also take a leave of absence due to medical, military or some other reason. Scholarship reinstatement
consideration will be made on a case-by-case basis depending on the student's reason for leave and the length
of absence.

                                                                                                                              17
STU DEN T F IN AN CIAL AID SERVICE S             Student        Handbook

The following are the general criteria for scholarship renewal:
  • Continuous full-time enrollment.
  • Meet the standards of Financial Aid Satisfactory Academic Progress (SAP) as outlined in the policy.
  • Maintain a cumulative 3.0 GPA or 3.2 GPA for upper-class Honors students (at time of the annual review in June)
    and attain a minimum 3.0 GPA (or 3.2 GPA for upper-class Honors students) for each and every semester.
  • Not exceed the maximum terms (4 years for non-Architect students and 5 years for Architect students),
    including the number of years/semesters you have already taken. A student can only appeal once to regain
    their scholarship.

Scholarship Appeals for Albert Dorman Honors Scholarship
Scholarships related to the Honors College have their own set of criteria for renewal, which is determined by the
Honors College. If and when Honors students' scholarships are not renewed, they can appeal to the Honors College.
The following is the criteria for Honors Scholarship renewal:
  • Honors recipients completing first full academic year must maintain 3.0 GPA.
  • Upper-class honors recipients (those completing their sophomore year and beyond) must maintain 3.2 GPA.

  When Honors scholarship recipients do not meet the above-mentioned criteria for renewal, they must submit an
appeal letter addressed to the Honors College. The Honors College will review and make a determination. If and
when Honors scholarship recipients appeal for other non-Honors scholarships, the SFAS Director forwards the appeal
to the Honors College for Honors Scholarship reconsideration.

From Private Donors, Available for all Applicants
  • Alumni Scholarships (award amounts vary) - There are several dozen of these private scholarships that have
    been made available on an annual basis by companies and individuals. Eligibility varies according to the donor's
    wishes, and not all scholarships are renewable.
  • Merit Awards (award amounts vary) - Endowed by NJIT alumni, these scholarships provide assistance to students
    based on their academic performance, leadership, choice of major or specific criteria determined by the donor.
  • Endowments and Memorial Scholarships (award amounts vary) - There are hundreds of grants and scholarships
    available that have been endowed by a company or individual or are awarded in memory of a family member.
    Eligibility varies according to the donor's wishes. There are some instances where the funding is not available
    due to market dynamics. Previous recipients will be informed if the market may have impacted their scholarship
    renewal.
  • Annual Scholarships (award amounts vary) - Companies and individuals have made several-dozen private
    scholarships available to students on an annual basis. Eligibility varies according to the donor's wishes, and not
    all scholarships are renewable.
  • Guttenberg Scholarship ($2,500 minimum) - Can be applied to tuition, fees or room and board. Preference is
    given to freshmen that are physically challenged. Recipients must be New Jersey residents.

                                                                                                                         18
STU DEN T F IN AN CIAL AID SERVICE S              Student        Handbook

Transfer Students

NJ STARS II
The New Jersey Student Tuition Assistance Reward Scholarship II Program is a continuation of the NJ STARS Program
that provides successful county college graduates with an opportunity to pursue a baccalaureate degree at a New
Jersey four-year public institution of higher education. The amount of the NJ STARS II will not exceed $1,250 per
semester, but can be lower than $1,250 depending on the amount of other Federal and State aid received and
the tuition charges for up to 18 credits per semester. This award is used toward the tuition of non-tuition aid grant
recipients and can pay tuition and fees for tuition aid grant recipients.
  Students must complete their associate degree with a cumulative GPA of 3.25 or higher. To be considered
for NJ STARS II, students must have been an NJ STARS recipient, and file a FAFSA each year within established New
Jersey State deadlines.

Need-Based Grants
  • Federal Pell Grant annual awards range from $672 - $6,495. Award is based on financial need if you are an
    undergraduate enrolled for at least 1 credit and have not yet received a first bachelor's degree. In addition to
    many other requirements, you must also be a U.S. citizen or an eligible non-citizen and have a high school
    diploma or GED, or demonstrate the ability to benefit from the program offered. Dollar amounts awarded
    depend on your reported Cost of Attendance (COA), Estimated Family Contribution (EFC), and whether you
    plan to attend full time or part time. (Your EFC is derived from the information you provide on the FAFSA.
    See Expected Family Contribution (EFC) in "Section VI. Understanding Financial Aid Packaging.") Beginning in
    2012-2013, the number of semesters a student can receive Pell is set to 12. Pell-eligible students with a credit
    on the account will be issued a refund by the first day of each semester for the purchase of books. A notice will
    be sent out to all Pell-eligible students. To be eligible for this refund, a student must have a complete file, have
    successfully passed all verifications items, and have aid in excess of charges.

  • NJ Educational Opportunity Fund (EOF) ($1,400 for commuters and $1,650 for on-campus residents per year)
    - You are eligible for the EOF grant if you are a New Jersey resident, and a full-time student who has been
    designated through the Educational Opportunity Program at NJIT to receive funds from the New Jersey Higher
    Education Student Assistance Authority (HESAA) after completion of the FAFSA application and your ability to
    "demonstrate an educationally and economically disadvantaged background." This award can be used toward
    the payment of books, fees, room and board. There are also limited NJ EOF Summer Grants available. Contact
    the EOP Office at 973-596-3690 for additional information.

  • Graduate NJ Educational Opportunity Fund (Graduate EOF) (award can be up to, but does not exceed $1,500
    per semester) - You are eligible for the Graduate EOF grant if you are a New Jersey resident, and a full-time
    student who has been designated through the Educational Opportunity Program at NJIT to receive funds from
    the New Jersey Higher Education Student Assistance Authority (HESAA) after completion of the FAFSA application
    and your ability to "demonstrate an educationally and economically disadvantaged background." Students who
    received EOF grants as undergraduates shall be given priority consideration for EOF graduate grants. This award
    can be used toward the payment of books, fees, room and board. Contact the EOP Office at 973-596-3690 for
    additional information.

                                                                                                                           19