Summer 2021 Virtual (ONLINE) - UPDATED | July 14, 2021
Page content transcription
If your browser does not render page correctly, please read the page content below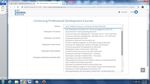 2021
Summer
Professional Learning
Catalog
             Virtual (ONLINE)
                              UPDATED | July 14, 2021

Division of Human Resources | Office of Professional Learning & Leadership
Telephone: (301) 749-5238 | Email: office.proflearnlead@pgcps.org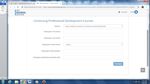 Dear Colleagues,

Welcome to the 2021 Summer Professional Learning Catalog, a compilation of credit and non-credit
professional learning opportunities offered to employees of Prince George's County Public Schools.

The range of professional and personal learning opportunities focus on the development of skills and the
acquisition of knowledge enhancing employee performance and satisfaction as a professional. Required
coursework for certification from the Maryland State Department of Education (MSDE) is also offered.

We commit to ensure that all training and professional learning opportunities are implemented with sound
research and pedagogy and are specific and tailored based upon systemic priorities, performance appraisal
results and student achievement data, where applicable.

We look forward to serving you.

                                        Kristi I. Murphy, Ed.D.
                                   Chief Human Resources Officer

                                        Kristi L. Holden, Ed.D.
                      Director, Office of Professional Learning and Leadership

Anyone who requires an auxiliary aide/service for effective communication in order to participate in
Professional Learning Opportunities, should contact the sponsoring office. Requests should be made as soon
as possible, but no later than 48 hours prior to the class opening.
TABLE OF CONTENTS

SECTION 1 – PROFESSIONAL LEARNING UPDATE
     PGCPS Summer Professional Learning Opportunities ……………….....…….. 1
     PGCPS Professional Learning .…………………….…………..……………………..…….1
     Professional Learning Buckets …..………….………………….……………...………… 1

SECTION 2 – GENERAL INFORMATION
     Professional Learning Opportunities (Credit and Non-Credit) .….…………. 3
     Specific to Continuing Professional Development (CPD) Credit Course .. 5
     Registration Process ……….…………………………………...……………………......... 10
     Payment Process ………………….………………………………..…………………………… 13
     Textbook Listing ……..…………..…………………………………..……………...…………. 15

SECTION 3 – MARYLAND STATE DEPARTMENT OF EDUCATION (MSDE)
             CONTINUING PROFESSIONAL DEVELOPMENT (CPD) CREDIT COURSES
      Certification ……………………………...……………………………………..………........... 18
     Other ………………….………………………………..……………………………………….….. 26
     English for Speakers of Other Languages (ESOL) ……………………...………… 32

SECTION 4 – NON-CREDIT PROFESSIONAL LEARNING OPPORTUNITIES
     Advanced Programs ………………………………………………………………………… 39
     Arts Integration ………………………………………………………………………………. 40
     Career and Technical Education ………………………………………………..……… 41
     Early Childhood ………………………………………………………………………………… 43
     Employee Performance …………………………………………………………………               45
     English for Speakers of Other Languages (ESOL) ………………………………… 47
     Equity and Excellence …………………………………………………………………….…… 48
     Guidance and Counseling Services ……………………………………………………… 50
     Mathematics ….…….……………………………………..…………….…………….………… 51
     Professional Learning and Leadership ……………………………..…………..…….. 52
     Special Education …………………………………………………………..…………………… 54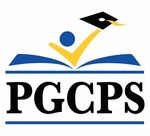 Student Services …………………………………………………………………….…………… 69
     Technology Training Team (T3) …………………………………………………………… 71

SECTION 5 – OFFICE OF PROFESSIONAL LEARNING AND LEADERSHIP OFFERINGS/
            OPPORTUNITIES
     Professional Learning Experiences – All Employees …..………...…… ………. 78
     School Administration Leadership Programs ……………………………………… 79
     School Administration Leadership Professional Learning …..………………. 81
     District-Wide Teacher Leadership ….…………………………………………………… 82
     Teacher Leadership Professional Development Programs ………………..… 83

APPENDIX A – QUICK REFERENCE
     Summer Course Listing with Page Numbers
           Continuing Professional Development (CPD) Courses ……......…….85
           Office of Professional Learning and Leadership (OPLL)
            Offerings/Opportunities ….……………………………………………....…….. 85
           Professional Learning Opportunities (Non-Credit) ….…….…..….….. 86
     Professional Learning Catalog Topics with Page Numbers ….…………….… 89

APPENDIX B
     Professional Learning Standards ….……………………………………………………… 90
SECTION 1 – PROFESSIONAL LEARNING UPDATE

PGCPS Summer Professional Learning Opportunities
Access to MyPPS will cease as of June 30, 2021. At the start of the SY21-22 school year, Prince George's
County Public Schools will utilize eDoctrina as the official system for all evaluation activities and professional
learning course registrations. All users will have access to self-paced training on the Professional
Development component of the new platform at the start of the 2021-22 school year.
The registration process for professional learning opportunities for Summer 2021 is located on page 10 in
this Catalog.
It is important to verify/download Professional Learning Transcripts and Evaluation Information from
MyPPS prior to June 30, 2021. Additional information can be found in the PoweringDown School Year
2021 document prepared by the Technology Training Team (T3). For additional information, please
email t3@pgcps.org.

PGCPS Professional Learning
The Office of Professional Learning and Leadership will serve as the hub for all Professional Learning within
the Prince George's County Public School System. This guide provides a wealth of information for all
Professional Learning opportunities scheduled for the 2021-2022 School Year. It is important for all
stakeholders to read and familiarize themselves with the information contained in this document.
Questions can be directed to the Office of Professional Learning and Leadership at
office.proflearnlead@pgcps.org.

Professional Learning Buckets
Professional Learning Buckets have been created to capture, organize, and report out on the various
Professional Learning (PL) opportunities and meetings that our district has to offer.

Professional Learning (PL) - Promotes engaging and rigorous opportunities for educators to develop and
enhance their professional knowledge and practice to provide high quality, measurable learning experiences
that will increase student performance and achievement.

       Building the Foundation
        Introduction of new concepts or approaches, overview, initial experiences- setting the tone and
        expectations of learning.
       Digging Deeper Into Content Knowledge
        Unpacking standards for a given content area and expanding on concepts presented in the
        foundational professional development. Provide individuals the opportunity to gain a deeper
        understanding of their subject matter in a way that yields qualitative and quantitative data.
       Enhancing Teaching and Learning
        Emphasis on equity lens ‒ focuses on the support of students in poverty, English Language
        Learners, and Special Education. Teaching and learning to understand the application of
        knowledge, concepts, and processes.

Office of Professional Learning and Leadership - Summer 2021 Professional Learning Catalog                 Page 1
   Leadership and Coaching Adults: Plan, Do, Study, Act
        Supporting mentoring, and providing feedback, and building capacity of self and others. Training
        that assists with providing tools to manage the day, their tasks, and classrooms. Programs or
        sessions that support aspiring leaders.
       Culture and Climate/Equity
        Equity in PGCPS ensures all students have what they need to receive a student-centered education
        that empowers them to be active participants and contributors towards creating and sustaining
        thriving communities. Professional learning will focus on equity by ensuring that staff and students
        are culturally responsive.

Most Professional Learning Opportunities can be classified under the Professional Learning Buckets. There
are minimal opportunities that fall outside of the Professional Learning Buckets. Examples of those that
may not fall under a Professional Learning Bucket include Community Meetings, Department Meetings,
Continuing Professional Development (CPD) credit courses, and Curriculum Writing.

       Professional Meeting - A meeting of professionals in a given subject or profession, dealing with
        organizational matters, matters concerning the profession's status, and scientific or technical
        developments.

Office of Professional Learning and Leadership - Summer 2021 Professional Learning Catalog           Page 2
SECTION 2 - GENERAL INFORMATION
Professional Learning Opportunities (Credit and Non-Credit)

Advertisement of Professional Learning Experiences
Credit and Non-Credit Professional Learning Experiences are advertised through the Professional Learning
Catalog. The Summer 2021 catalog will be emailed to all employees. During open registration, the catalog is
always posted on the Office of Professional Learning and Leadership's website at Office of Professional Learning
and Leadership Website and on the PGCPS Staff Portal Page at Staff Portal for Prince George's County Public
Schools (pgcps.org).

Attendance
Participants are expected to arrive on time for all registered courses. Specific Attendance information related
to Continuing Professional Development Credit courses can be found on page 5.

Cancelation and Postponement Policy
The sponsoring office reserves the right to cancel any offering when there is insufficient enrollment or at the
discretion of the Coordinator. In instances where participants have paid a fee for a course that is canceled, the
participant may either receive a full refund or enroll in another course. They also reserve the right to postpone
classes, limit registration, and assign registration priority when deemed necessary. Participants will be notified
of any changes before the class begins via the system email.

Continuing Professional Development (CPD) Credit Courses
Continuing Professional Development (CPD) experiences provide opportunities for Maryland educators to earn
credits necessary for obtainment and/or renewal of Maryland State Department of Education certification. In
PGCPS, credits may also count towards salary advancements. Please contact the Office of Certification at
certification@pgcps.org or 301-952-6353 for specific details.

Course Schedules
Specific meeting dates and times for courses are located in this Professional Learning Catalog. Scheduled
classes may be held if PGCPS is closed for students and it is a scheduled workday for staff.

Dropping /Withdrawing from a Course
Registrants unable to participate in a course should notify the instructor. For courses where a fee is
required, please refer to the Refund Policy on page 8.

Eligibility to Participate in Professional Learning Opportunities
Any current PGCPS employee, substitute, and/or retiree can participate in courses. Some courses are designed
for specific audiences and will be restricted. Employees that are on sick leave or extended leave are not
permitted to attend courses.

Office of Professional Learning and Leadership - Summer 2021 Professional Learning Catalog             Page 3
Emergency/School Closings and Inclement Weather – Cancelation of Class
All PGCPS professional learning opportunities are canceled when schools are closed or evening activities are
canceled. When scheduled courses cannot be held because of a holiday or an emergency/school closing (snow,
power outage, heat-related conditions, etc.), the missed class time MUST be made up for credit courses. Every
opportunity will be made to reschedule non-credit courses. Please check the PGCPS website at www1.pgcps.org
for emergency/school closings and weather related updates.

Enrollment in More than One Course
Participants can take more than one course at a time as long as they pay for each course (where applicable)
and the schedules for the courses do not conflict with each other.

Fees and Tuition for Professional Learning Opportunities
Certain opportunities are provided to participants with reduced or waived fees due to system priorities or
available funding sources. The assessed fees will cover materials and personnel costs necessary to conduct each
course. Fees are noted with the course description in the Professional Learning Catalog. Specific fee
information for Continuing Professional Development (CPD) courses can be located on page 7.

Information Technology Learning Experiences
The Technology Training Team (T3) has compiled course offerings that will enable employees to utilize
technology more effectively within the work environment. Questions regarding courses should be directed
to the team at (301) 925-2874 or t3@pgcps.org. The ISTE Standards are recognized for students, educators,
administrators and coaches.

Payment for Courses
If a fee is associated with a professional learning opportunity, full payment must be made at the time of
registration. If payment is not made at the time of registration, participants will be dropped from the course.
All payments for courses are to be made through My School Bucks. Detailed directions on how to pay for
courses can be found on page 13.

Professional Library
The Professional Library at Bonnie F. Johns Educational Media Center (BJEMC) is an excellent source for
journals, periodicals, professional books, ERIC research assistance, and curriculum materials. It is located at
8437 Landover Road, Landover, MD 20785. Please call the Professional Library at 301-386-8208 prior to visiting.

Office of Professional Learning and Leadership - Summer 2021 Professional Learning Catalog          Page 4
SECTION 2 - GENERAL INFORMATION
Specific to Continuing Professional Development (CPD) Credit
Courses

Continuing Professional Development (CPD) experiences provide opportunities for Maryland educators to earn
credits necessary for obtaining and/or renewal of Maryland State Department of Education certification. In
PGCPS, credits may also count towards salary advancements. Please contact the Office of Certification at
certification@pgcps.org or 301-952-6353 for specific details.

Assessment Procedures for Participants
All CPD courses are graded on a pass/fail basis and are recorded on the Professional Development Report Form
(PDR) within thirty (30) days after the semester has ended.

Attendance
CPD credits are awarded based on hours of the course. Course participants are expected to arrive on time,
attend ALL classes, and complete all assignments. Course participants are not permitted to miss any classes
for a one-credit or two-credit course, or more than one class for a three-credit course and still be eligible for
credit. Failure to attend as noted will result in failing the class. If an extenuating circumstance should arise, the
participants should contact the course instructor if they are going to miss a class. Children are not permitted
to attend classes. Please make arrangements for child care prior to the first session.

Calculation of Continuing Professional Development (CPD) Credits for a Course
The number of CPD credits assigned to each course is based on the number of hours participants are engaged
in course activity with the instructor.
       15 hours of activity = 1 credit
       30 hours of activity = 2 credits
       45 hours of activity = 3 credits

Certification/Salary Lane Changes/Certification Renewals
Upon successful completion of a course participants should contact the Office of Certification at
certification@pgcps.org or 301-952-6353 to discuss certification, salary lane changes or certification
renewal.

Continuing Professional Development (CPD) Courses Eligible for Certificate Renewal
Courses that have been approved by the Maryland State Department of Education (MSDE) and have a MSDE
course number such as (16-00-00) hold CPD credit and may be eligible to use toward the renewal of your
teaching certificate. Please contact the Office of Certification at certification@pgcps.org or 301-952-6353 for
courses specific to your renewal requirements and the Office of Certification will provide an audit of the courses
needed to renew your teaching certificate.

Office of Professional Learning and Leadership - Summer 2021 Professional Learning Catalog                Page 5
Continuing Professional Development (CPD) Courses Eligible for Conditional
Certificate Holders to Use Toward Initial Certification
Some CPD courses can be used by Conditional Certificate holders to obtain an initial teaching certification.
Please contact the Office of Certification at certification@pgcps.org or 301-952-6353 for specific required
courses. The Office of Certification can provide an audit of the courses needed to obtain your teaching
certificate.

Course Cancelation and Postponement Policy
The Office of Professional Learning & Leadership (OPLL) reserves the right to cancel any offering when there is
insufficient enrollment or at the discretion of the Coordinator. In instances where participants have paid a fee
for a course that is canceled, the participant may receive a full refund or are given the opportunity to enroll in
another course. OPLL also reserves the right to postpone classes, limit registration, and assign registration
priority when deemed necessary. Participants will be notified of any changes before the class begins via the
system email.

Course Evaluation
At the conclusion of all programs conducted for state-approved credit, an electronic evaluation is completed
by each participant. Instructors will guide evaluations, and participants need to bring their laptops to complete
their evaluations. Occasionally, the Office of Professional Learning & Leadership (OPLL) will follow up these
assessments with surveys, focus groups, and interviews. Individuals can also forward additional comments,
suggestions, and reactions to the Office of Professional Learning & Leadership, Oxon Hill Staff Development
Center, 7711 Livingston Road, Room 206, Oxon Hill, MD 20745, or email office.proflearnlead@pgcps.org.

Course Schedules
PGCPS offers professional development opportunities throughout the school year. Semesters include Spring
(January-June), Summer (July-August) and Fall (September–December) sessions. Continuing Professional
Development courses can be offered Monday through Friday beginning any time after 4:30 p.m. during the
school year. Select courses are offered online or at alternate times. Specific meeting dates and times for
courses can be located in the Professional Learning Catalog. Scheduled classes will be held if PGCPS is closed
for students and it is a scheduled workday for staff.

Dropping /Withdrawing from a Course
If a participant is unable to participate in a course, he/she should:
    1. Notify the instructor, and
    2. Notify the Office of Professional Learning and Leadership.
Withdrawals are not official until the above notifications are made. For courses where a fee is required,
please refer to the Refund Policy on page 4.

Office of Professional Learning and Leadership - Summer 2021 Professional Learning Catalog             Page 6
Duplicate Professional Development Reports
Professional Development Reports are provided to participants within 4-6 weeks upon course completion.
Duplicate copies of Professional Development Reports can be obtained for a fee of $15. Requests for duplicate
copies should be directed to office.proflearnlead@pgcps.org. Payment must be made through My School Bucks
prior to the issuance of a duplicate Professional Development Report.

Eligibility to Participate in Professional Learning Opportunities
Any current PGCPS employee can participate in courses. Non-Employees are eligible to participate in
Continuing Professional Development (CPD) credit courses only if space is available. Please note, any non-
PGCPS employee will be charged a $20 processing fee, in addition to any course fees. Some courses are
designed for specific audiences and will be restricted. Employees that are on sick leave or extended leave are
not permitted to attend courses.

Emergency/School Closings – Cancelation of Class
All PGCPS professional learning opportunities are canceled when schools are closed or evening activities are
canceled. When scheduled courses cannot be held because of a holiday or an emergency/school closing (snow,
power outage, heat-related conditions, etc.), the missed class time MUST be made up for credit courses. Every
opportunity will be made to reschedule non-credit courses. Please check the PGCPS website at
www1.pgcps.org for emergency/school closings and related updates.

Enrollment in More than One Course
Participants can take more than one course at a time as long as they pay for each course (where applicable)
and the schedules for the courses do not conflict with each other.

Fees and Tuition for Continuing Professional Development (CPD) Courses
CPD credit-bearing courses are typically financed by participants. Certain courses are provided to participants
with reduced or waived fees due to system priorities or available funding sources. These low or no cost fees
provide on-going, state-approved professional development opportunities without the higher cost of
college/university tuition. The assessed fees will cover materials and personnel costs necessary to conduct each
course. Fees are noted with the course description in the Professional Learning Catalog. The current cost for
CPD credit-bearing courses is listed below.
        1 Credit Course: $75               2 Credit Course: $150             3 Credit Course: $225

Inclement Weather Policy
All PGCPS professional learning opportunities are canceled when schools are closed or evening activities are
canceled. Please check the PGCPS website at www1.pgcps.org for weather related updates. Additional
information is included above under Emergency/School Closings – Cancelation of Class.

Incomplete Policy
Participants in CPD courses are expected to complete all course work by the last scheduled class meeting. Only
for extraordinary reasons will an "incomplete" be assigned by the instructor. In such cases, permission must be
secured in writing prior to the conclusion of the course and work must be received no later than three days
after the course has ended, if credit is to be awarded.

Office of Professional Learning and Leadership - Summer 2021 Professional Learning Catalog           Page 7
Non-PGCPS Employees
Continuing Professional Development (CPD) credit courses may be available to non-employees when space is
available. Participants who are not employed by PGCPS and are interested in Continuing Professional
Development credit courses are registered when space is available and are assessed an additional
administrative fee of $20.00 for each course. Registrants not employed by PGCPS must contact the Office of
Professional Learning & Leadership at (301)749-5238 or office.proflearnlead@pgcps.org to schedule an
appointment to register and pay for the course. Complete payment must be made at the time of registration.
NO WALK-INS will be accepted at the Oxon Hill Staff Development Center (OHSDC). Please call or email for an
appointment.

Online Courses
All CPD courses held for the 2021 Summer Session will take place in a Virtual (Online) format.

Payment for Courses
Payment for courses must be made at the time of registration. If payment is not made at the time of
registration, registrants will be dropped from the course. All payments for courses are to be made through My
SchoolBucks. The only exception to this payment method is for non-PGCPS employees registered for CPD
courses, who must meet with the coordinator to pay for courses. Detailed directions on how to pay for courses
through My School Bucks can be found on page 13.

Professional Development Reports (PDRs)
The Professional Development Report (also called Professional Grade Report) is the document that participants
need to provide to the Office of Certification to show course completion and the earning of credits toward
renewing their Teaching Certificate.
Professional Development Reports take approximately 4-6 weeks to be processed, after grade reports and final
rosters are submitted by the course instructor to the Office of Professional Learning & Leadership. Once the
Office of Professional Learning & Leadership has processed the forms, a copy will be emailed to the participant
from sender noreply@pgcps.org. For information purposes, a copy will be sent to the Office of Certification.
The Professional Development Report for non-PGCPS employees will be sent to the participant's home address.
It is the participant's responsibility to submit the Professional Development Report to the Office of Certification
and/or the Maryland State Department of Education (MSDE).

Professional Library
The Professional Library at Bonnie F. Johns Educational Media Center (BJEMC) is an excellent source for
journals, periodicals, professional books, ERIC research assistance, and curriculum materials. It is located at
8437 Landover Road, Landover, MD 20785. Please call the Professional Library at 301-386-8208 prior to visiting.

Refund Policy
To request a refund, individuals should email the Office of Professional Learning & Leadership
at office.proflearnlead@pgcps.org and cite the reason for requesting a refund, (make sure to include
registrant's EIN). A refund of 100% will be processed for requests for refunds received after the first meeting
date (of a 2 meeting date course) or on or before the 3rd meeting date (of a 13 meeting date course). There
will be no refunds issued if the request is made after noted above.

Office of Professional Learning and Leadership - Summer 2021 Professional Learning Catalog              Page 8
Registration for Professional Learning Opportunities (Credit and Non-Credit)
Registration for courses is completed through the Summer 2021 Professional Learning Catalog. The
Registration Links for both Professional Learning and Continuing Professional Development (CPD) courses are
located in the course description for each section. To Pre-Register for a course/workshop, simply click the
Register link and complete the Google Form to register. If pre-registration is NOT required, simply click the Join
this Session link as indicated in the description.
Non-PGCPS employees interested in Continuing Professional Development (CPD) credit courses must contact
the Office of Professional Learning & Leadership at (301)749-5238 or office.proflearnlead@pgcps.org to
schedule an appointment to register, after completing the Non-PGCPS Employee Registration form located on
page 12. Detailed directions on registering for a course can be found on page 10.

Reporting Credit
Professional Development Reports (PDRs), demonstrating your successful completion of a course are issued at
the end of each semester. It takes the Office of Professional Learning & Leadership 4-6 weeks to process these
reports.
Each participant will be emailed a copy of their PDR. Participants are to keep a copy for their own records and
submit a copy to the Office of Certification, Sasscer Administration Building, Room 108, with a completed
Evidence of Certification/Salary Adjustment Form. Course participants who are not employed by PGCPS will
receive their PDR via the US Mail and must provide their address at the time of registration. System personnel
requesting PDRs from previous semesters must pay a $15.00 fee to process the request.

Textbooks
Courses requiring the purchase of textbooks prior to the start of a course are noted with the course description
in the Professional Learning Course Guide. A textbook listing can be found on pages 15-17.

Unsuccessful Completion of Credit Professional Development Courses
If all course requirements are not met and/or a participant does not pass a course, credit will not be issued. To
receive credit, participants must re-register, pay the appropriate course fee, and successfully complete the
course.

Virtual (Online) Continuing Professional Development (CPD) Courses
All CPD courses held for the 2021 Summer Session will take place in a Virtual (Online) format. Dates listed
under each course are Virtual meeting dates; the remaining hours will be held online. Instructors will provide
the course time breakdown to meet the required hours to all participants registered and will be available to
assist participants with coursework.

Office of Professional Learning and Leadership - Summer 2021 Professional Learning Catalog             Page 9
SECTION 2 - GENERAL INFORMATION
Registration Process
Registration for courses is completed through the Summer 2021 Professional Learning Catalog. The
Registration Links for both Professional Learning and Continuing Professional Development (CPD) courses are
located in the course description for each section. To Pre-Register for a course/workshop, simply click the
Register link and complete the Google Form to register. If pre-registration is NOT required, simply click the Join
this Session link as indicated in the description.

       Pre-Registration Required                                          Pre-Registration Required

                                                                 Pre-Registration NOT Required – Join Session

       Pre-Registration Required

Office of Professional Learning and Leadership - Summer 2021 Professional Learning Catalog            Page 10
Non-PGCPS employees interested in taking Continuing Professional Development (CPD) credit courses must
contact the Office of Professional Learning & Leadership at (301)749-5238 or office.proflearnlead@pgcps.org
to schedule an appointment to register after completing the Non-PGCPS Employee Registration form located
on page 12.

How to Drop/Withdraw from a Course
If you are unable to attend a course or wish to withdraw from the course, please contact the Coordinator listed
in the course description via email.

Office of Professional Learning and Leadership - Summer 2021 Professional Learning Catalog        Page 11
Registration Form for Non-PGCPS Employees
Upon completion of this form, please call the Office of Professional Learning & Leadership at (301)749-
5238 or office.proflearnlead@pgcps.org to schedule an appointment to register and pay for course(s)
requested.

 Email Address                                                       Today's Date
                                                                     (mm/dd/yy)
 Last Name                                        First Name                                      MI

 Home Address

 City                                            State                                       Zip Code

 Home Phone                            Mobile Phone                        Social Security Number
 ( )                                   ( )                                     xxx-xx-
 School                                                              Grade/Subject

         Section
 1       Number
         Course
         Title
         Begin/End
         Date(s)
         Cost
         Section
 2       Number
         Course
         Title
         Begin/End
         Date(s)
         Cost
         Section
 3       Number
         Course
         Title
         Begin/End
         Date(s)
         Cost

     Date Processed (mm/dd/yyyy)        OPLL Staff Member                OPLL Staff Member
                                        (Print Name)                     (Signature)

Office of Professional Learning and Leadership - Summer 2021 Professional Learning Catalog              Page 12
SECTION 2 - GENERAL INFORMATION
Payment Process

Payment of Course/Tuition
My School Bucks is a safe, easy way to pay for courses online. The service allows anyone to pay using credit
cards without sharing financial information. You may use all major credit cards and/or a bank card. Payment
through My School Bucks can be accessed here. Be sure to click the link to make a payment when
registering for a course. Payment must be made to complete the registration process.
Note: When fees are listed as WAIVED or N/A, this applies to current PGCPS employees ONLY. Non-
PGCPS employees must pay the assessed fees/course costs for Continuing Professional
Development (CPD) credit courses.

                           How to Pay for a Course Using My School Bucks
STEP 1: "Click" the link noted under Course Description to make payment. (It reads: To make payment,
please visit this link) Note: The link will open to the screen below.

STEP 2: "Click" Options to select the course you are registering for.

Office of Professional Learning and Leadership - Summer 2021 Professional Learning Catalog          Page 13
STEP 3: Complete the remaining information requested - First Name/Last Name/Home School/Email
Address and EIN. "Click" -select- to locate your Home School.

STEP 4: Click the blue Purchase box to complete your transaction.

STEP 5: Print out confirmation.

NOTE: Registration for the Summer Session will open on Tuesday, June 1, 2021 and will close
on Friday, June 18, 2021. As a reminder, in order for the course registration process to be
completed, course payment is required by June 18, 2021. If payment is not made by June 18,
2021, you will not be registered for the course.

Office of Professional Learning and Leadership - Summer 2021 Professional Learning Catalog   Page 14
SECTION 2 - GENERAL INFORMATION
Textbook Listing
  Course Name                           Textbook                                       Author/Publisher/ISBN
                                                                                       Jean Wallace, Gillet, Charles
 Assessment for Teaching Reading        Understanding Reading Problems: Assessment     A. Temple, Codruta N.
 New Textbook                           and Instruction                                Temple and Alan Crawford
                                                                                       ISBN: 9780133846614

 Inclusion: Making it Happen So All     Including Students with Special                Phillip Schlechty
 Students Progress                      Needs: A Practical Guide for                   ISBN-13:9780787961657
                                        Classroom Teachers, 6/E                        ISBN-10: 0787961655

 Instruction of Reading for             Strategies that Work                           Stephanie Harvey & Anne
                                        2nd Edition                                    Goudvis
 Teachers of Grades K-6
                                                                                       Stenhouse Publishers
                                                                                       ISBN: 978157110481
                                                                                       David A.Sousa
 Learning and the Brain
                                        How the Special Needs Brain Learns             ISBN: 9781506327020
                                        3rd Edition

                                                                                       Stephanie Harvey & Anne
 Materials for Teaching Reading         Strategies that Work                           Goudvis
                                        2nd Edition
                                                                                       Stenhouse Publishers
                                                                                       ISBN: 978157110481

 Process and Acquisition of             Strategies that Work                           Stephanie Harvey & Anne
                                        2nd Edition                                    Goudvis
 Reading for K-6
                                                                                       Stenhouse Publishers
                                                                                       ISBN: 978-1-57110-481
                                                                                       Janet Allen
 Literacy in the Secondary Content      Inside Words Tools for Teaching Academic
                                        Vocabulary Grades 4-12                         Stenhouse Publishers
 Area - Part 1 (Check with
 Instructor Prior to Purchasing)                                                       ISBN: 978-1-57110-399-4

                                                                                       Stephanie Harvey & Anne
 Literacy in the Secondary Content      Strategies that Work                           Goudvis
 Area - Part 1 (Check with              2nd Edition
                                                                                       Stenhouse Publishers
 Instructor Prior to Purchasing)
                                                                                       ISBN:978-1-57110-481

Office of Professional Learning and Leadership - Summer 2021 Professional Learning Catalog                Page 15
Course Name                            Textbook                                       Author
                                                                                       Judy Richardson, Raymond
 Literacy in the Secondary Content      Reading to Learn in the Content Areas          Morgan and Charlene
 Area - Part 1 (Check with              8th edition (with DVD)                         Fleener
 Instructor Prior to Purchasing)                                                       Wadsworth Cengage
                                                                                       Learning
                                                                                       ISBN: 13:978-0-495-50606-5

                                                                                       Janet Allen
 Literacy in the Secondary Content      Inside Words Tools for Teaching Academic
                                        Vocabulary Grades 4-12                         Stenhouse Publishers
 Area - Part 2 (Check with
 Instructor Prior to Purchasing)                                                       ISBN: 978-1-57110-399-4

                                                                                       Stephanie Harvey & Anne
 Literacy in the Secondary Content      Strategies that Work                           Goudvis
 Area - Part 2 (Check with              2nd Edition
                                                                                       Stenhouse Publishers
 Instructor Prior to Purchasing)
                                                                                       ISBN:978-1-57110-481

                                                                                       Judy Richardson, Raymond
 Literacy in the Secondary Content      Reading to Learn in the Content Areas          Morgan and Charlene
 Area - Part 2 (Check with              8th edition (with DVD)                         Fleener
 Instructor Prior to Purchasing)                                                       Wadsworth Cengage
                                                                                       Learning
                                                                                       ISBN: 13:978-0-495-50606-5

Office of Professional Learning and Leadership - Summer 2021 Professional Learning Catalog              Page 16
ESOL Courses
 Course Name                            Textbook                                       Author

 Early Childhood Literacy for           The Young Child's Memory for Words:            Daniel R. Meier
 English Language Learners (ELLs)       Developing First and Second Language and
                                        Literacy

 Second Language                        Getting Started with English Language          Judie Haynes
 Acquisition/Culture (K-12 Focus)       Learners

 Strategies for Teaching ELLs in the    Teaching English Language Learners             Judie Haynes and Debbie
 Mainstream Classroom                                                                  Zacarian

 Teaching Reading and Writing to        Teaching Reading and                           Margarita Calderon
 ELL Students (K-6 Focus)               Comprehension to English
                                        Learners, K-5

 Teaching Reading and Writing to        Teaching Reading to English                    Margarita Calderon
 ELL Students (7-12 Focus)              Language Learners Grades 6-12

Additional required textbook information may be provided by the course presenter and/or during the
registration process.

These books are available at http://www.amazon.com.

Office of Professional Learning and Leadership - Summer 2021 Professional Learning Catalog               Page 17
SECTION 3 – MARYLAND DEPARTMENT OF EDUCATION
(MSDE) CONTINUING PROFESSIONAL DEVELOPMENT (CPD)
CREDIT COURSES
Certification

Assessment for Teaching Reading (MSDE# 20-00-42RC)
This course is a required MSDE course designed to assist teachers in becoming proficient consumers and
users of classroom-based assessments and assessment data. Instruction will focus on building knowledge
of the purposes of assessment, types of assessment tools, how to administer and use several valid, reliable,
well-researched formal and informal assessments of reading and related skills including effective
interpretation of results and how to communicate assessment results.
Books must be purchased prior to the class beginning. See textbook list on pages 15-17.
Please use My School Bucks to pay for this course. Payment is required at time of registration. An electronic
receipt will be issued to you to complete the registration process. Please bring a copy of this receipt to the
first class. Failure to make payment at the time of registration will result in being dropped from the class.

Section #20004201                                           Location: Virtual (Online)
Credit Types: CPD Credits 3.00 Hours 45.00 Reg. Fee: $225.00 Instructor: Helen Zublic Fain
This is a course that requires 13 mandatory Face-to-Face (live online) sessions.
Schedule
06/29/2021 Tue 9:00 AM – 12:30 PM                           07/22/2021 Thu 9:00 AM – 12:30 PM
07/01/2021 Thu 9:00 AM – 12:30 PM                           07/27/2021 Tue 9:00 AM – 12:30 PM
07/06/2021 Tue 9:00 AM – 12:30 PM                           07/29/2021 Thu 9:00 AM – 12:30 PM
07/08/2021 Thu 9:00 AM – 12:30 PM                           08/03/2021 Tue 9:00 AM – 12:30 PM
07/13/2021 Tue 9:00 AM – 12:30 PM                           08/05/2021 Thu 9:00 AM – 12:30 PM
07/15/2021 Thu 9:00 AM – 12:30 PM                           08/10/2021 Tue 9:00 AM – 12:30 PM
07/20/2021 Tue 9:00 AM – 12:30 PM
Email for Additional Information:
 Instructor Information: Monica Holmes - monica.holmes@pgcps.org
 Registration and General Information: Henrietta Kleist - hkleist@pgcps.org
STEP 1: TO REGISTER FOR THIS COURSE, CLICK HERE             STEP 2: TO PAY FOR THIS COURSE, CLICK HERE

Section #20004202                                  Location: Virtual (Online)
Credit Types: CPD Credits 3.00 Hours 45.00 Reg. Fee: $225.00 Instructor: Howard Brent
This is a course that requires 13 mandatory Face-to-Face (live online) sessions.
Schedule
06/29/2021 Tue 03:00 PM – 06:30 PM                          07/22/2021 Thu 03:00 PM – 06:30 PM
07/01/2021 Thu 03:00 PM – 06:30 PM                          07/27/2021 Tue 03:00 PM – 06:30 PM
07/06/2021 Tue 03:00 PM – 06:30 PM                          07/29/2021 Thu 03:00 PM – 06:30 PM
07/08/2021 Thu 03:00 PM – 06:30 PM                          08/03/2021 Tue 03:00 PM – 06:30 PM

Office of Professional Learning and Leadership - Summer 2021 Professional Learning Catalog            Page 18
07/13/2021 Tue 03:00 PM – 06:30 PM                          08/05/2021 Thu 03:00 PM – 06:30 PM
07/15/2021 Thu 03:00 PM – 06:30 PM                          08/10/2021 Tue 03:00 PM – 06:30 PM
07/20/2021 Tue 03:00 PM – 06:30 PM
Email for Additional Information:
 Instructor Information: Monica Holmes - monica.holmes@pgcps.org
 Registration and General Information: Henrietta Kleist - hkleist@pgcps.org
STEP 1: TO REGISTER FOR THIS COURSE, CLICK HERE             STEP 2: TO PAY FOR THIS COURSE, CLICK HERE

Inclusion: Making it Happen So All Students Progress (MSDE# 20-16-05)
This course is a required MSDE course designed to assist teachers in identifying and assessing special
needs students. Participants are introduced to a variety of instructional techniques and approaches for
possible use with special needs students. Workshop activities will focus on topics such as adjusting
instruction within specific content areas, behavior problems in the classroom, teacher and peer attitudes,
and parent conferencing.
Books must be purchased prior to the class beginning. See textbook list on pages 15-17.
Please use My School Bucks to pay for this course. Payment is required at time of registration. An electronic
receipt will be issued to you to complete the registration process. Please bring a copy of this receipt to the
first class. Failure to make payment at the time of registration will result in being dropped from the class.

Section #20160501                                           Location: Virtual (Online)
Credit Types: CPD Credits 3.00 Hours 45.00 Reg. Fee: $225.00 Instructors: Wanda Butler
                                                                                 Julieta Perez
This is a course that requires 13 mandatory Face-to-Face (live online) sessions.
Schedule
06/29/2021 Tue 9:00 AM – 12:30 PM                           07/22/2021 Thu 9:00 AM – 12:30 PM
07/01/2021 Thu 9:00 AM – 12:30 PM                           07/27/2021 Tue 9:00 AM – 12:30 PM
07/06/2021 Tue 9:00 AM – 12:30 PM                           07/29/2021 Thu 9:00 AM – 12:30 PM
07/08/2021 Thu 9:00 AM – 12:30 PM                           08/03/2021 Tue 9:00 AM – 12:30 PM
07/13/2021 Tue 9:00 AM – 12:30 PM                           08/05/2021 Thu 9:00 AM – 12:30 PM
07/15/2021 Thu 9:00 AM – 12:30 PM                           08/10/2021 Tue 9:00 AM – 12:30 PM
07/20/2021 Tue 9:00 AM – 12:30 PM
Email for Additional Information:
 Instructor Information: Monica Holmes - monica.holmes@pgcps.org
 Registration and General Information: Henrietta Kleist - hkleist@pgcps.org
STEP 1: TO REGISTER FOR THIS COURSE, CLICK HERE             STEP 2: TO PAY FOR THIS COURSE, CLICK HERE

Office of Professional Learning and Leadership - Summer 2021 Professional Learning Catalog            Page 19
Section #20160502                                           Location: Virtual (Online)
Credit Types: CPD Credits 3.00 Hours 45.00 Reg. Fee: $225.00 Instructor: Walter Largent
This is a course that requires 13 mandatory Face-to-Face (live online) sessions.
Schedule
06/29/2021 Tue 03:00 PM – 06:30 PM                          07/22/2021 Thu 03:00 PM – 06:30 PM
07/01/2021 Thu 03:00 PM – 06:30 PM                          07/27/2021 Tue 03:00 PM – 06:30 PM
07/06/2021 Tue 03:00 PM – 06:30 PM                          07/29/2021 Thu 03:00 PM – 06:30 PM
07/08/2021 Thu 03:00 PM – 06:30 PM                          08/03/2021 Tue 03:00 PM – 06:30 PM
07/13/2021 Tue 03:00 PM – 06:30 PM                          08/05/2021 Thu 03:00 PM – 06:30 PM
07/15/2021 Thu 03:00 PM – 06:30 PM                          08/10/2021 Tue 03:00 PM – 06:30 PM
07/20/2021 Tue 03:00 PM – 06:30 PM
Email for Additional Information:
 Instructor Information: Monica Holmes - monica.holmes@pgcps.org
 Registration and General Information: Henrietta Kleist - hkleist@pgcps.org
STEP 1: TO REGISTER FOR THIS COURSE, CLICK HERE             STEP 2: TO PAY FOR THIS COURSE, CLICK HERE

Inclusion: Making it Happen So All Students Progress (MSDE# 20-16-06)
This course is a required MSDE course designed to assist teachers in identifying and assessing special
needs students. Participants are introduced to a variety of instructional techniques and approaches for
possible use with special needs students. Workshop activities will focus on topics such as adjusting
instruction within specific content areas, behavior problems in the classroom, teacher and peer attitudes,
and parent conferencing.
Books must be purchased prior to the class beginning. See textbook list on pages 15-17.
Please use My School Bucks to pay for this course. Payment is required at time of registration. An electronic
receipt will be issued to you to complete the registration process. Please bring a copy of this receipt to the
first class. Failure to make payment at the time of registration will result in being dropped from the class.

Section 20160601                  Location: Virtual (Online)         Coordinator: Ronlyn Dandy
Credit Types: CPD Credits 3.00 Hours 45.00 Reg. Fee: $225.00 Instructor: TBD
This is a course that requires 2 mandatory Face-to-Face (live online) sessions. All other work will be
completed independently.
Schedule
06/28/2021 Mon 04:30 PM – 7:30 PM                           08/09/2021 Mon 04:30 PM – 7:30 PM
Email for Additional Information:
 Instructor Information: Monica Holmes - monica.holmes@pgcps.org
 Registration and General Information: Henrietta Kleist - hkleist@pgcps.org
STEP 1: TO REGISTER FOR THIS COURSE, CLICK HERE             STEP 2: TO PAY FOR THIS COURSE, CLICK HERE

Office of Professional Learning and Leadership - Summer 2021 Professional Learning Catalog            Page 20
Instruction of Reading for Teachers of Grades K-6 (MSDE# 20-00-41RC)
This course is a required MSDE course designed to give the classroom teacher familiarity with an array of
research-based instructional techniques and strategies in the area of reading. Participants will learn
Instructional routines and strategies in the five major components of reading instruction: phonological and
phonemic awareness phonics, spelling and word study, fluency development, vocabulary, and
Comprehension.
Books must be purchased prior to the class beginning. See textbook list on pages 15-17.
Please use My School Bucks to pay for this course. Payment is required at time of registration. An electronic
receipt will be issued to you to complete the registration process. Please bring a copy of this receipt to the
first class. Failure to make payment at the time of registration will result in being dropped from the class.

Section #20004101                                           Location: Virtual (Online)
Credit Types: CPD Credits 3.00 Hours 45.00 Reg. Fee: $225.00 Instructor: Kenyatta Cooper
This is a course that requires 13 mandatory Face-to-Face (live online) sessions.
Schedule
06/28/2021 Mon 9:00 AM – 12:30 PM                           07/26/2021 Mon 9:00 AM – 12:30 PM
06/30/2021 Wed 9:00 AM – 12:30 PM                           07/28/2021 Wed 9:00 AM – 12:30 PM
07/07/2021 Wed 9:00 AM – 12:30 PM                           08/02/2021 Mon 9:00 AM – 12:30 PM
07/12/2021 Mon 9:00 AM – 12:30 PM                           08/04/2021 Wed 9:00 AM – 12:30 PM
07/14/2021 Wed 9:00 AM – 12:30 PM                           08/09/2021 Mon 9:00 AM – 12:30 PM
07/19/2021 Mon 9:00 AM – 12:30 PM                           08/11/2021 Wed 9:00 AM – 12:30 PM
07/21/2021 Wed 9:00 AM – 12:30 PM
Email for Additional Information:
 Instructor Information: Monica Holmes - monica.holmes@pgcps.org
 Registration and General Information: Henrietta Kleist - hkleist@pgcps.org
STEP 1: TO REGISTER FOR THIS COURSE, CLICK HERE             STEP 2: TO PAY FOR THIS COURSE, CLICK HERE

Section #20004102                                           Location: Virtual (Online)
Credit Types: CPD Credits 3.00 Hours 45.00 Reg. Fee: $225.00 Instructor: TBD
This is a course that requires 13 mandatory Face-to-Face (live online) sessions.
Schedule
06/28/2021 Mon 03:00 PM – 06:30 PM                          07/26/2021 Mon 03:00 PM – 06:30 PM
06/30/2021 Wed 03:00 PM – 06:30 PM                          07/28/2021 Wed 03:00 PM – 06:30 PM
07/07/2021 Wed 03:00 PM – 06:30 PM                          08/02/2021 Mon 03:00 PM – 06:30 PM
07/12/2021 Mon 03:00 PM – 06:30 PM                          08/04/2021 Wed 03:00 PM – 06:30 PM
07/14/2021 Wed 03:00 PM – 06:30 PM                          08/09/2021 Mon 03:00 PM – 06:30 PM
07/19/2021 Mon 03:00 PM – 06:30 PM                          08/11/2021 Wed 03:00 PM – 06:30 PM
07/21/2021 Wed 03:00 PM – 06:30 PM
Email for Additional Information:
 Instructor Information: Monica Holmes - monica.holmes@pgcps.org
 Registration and General Information: Henrietta Kleist - hkleist@pgcps.org
STEP 1: TO REGISTER FOR THIS COURSE, CLICK HERE             STEP 2: TO PAY FOR THIS COURSE, CLICK HERE

Office of Professional Learning and Leadership - Summer 2021 Professional Learning Catalog            Page 21
Literacy in the Secondary Content Area – Part I (MSDE# 20-16-01)
"Literacy in the Secondary Content Area Part 1" is an ONLINE 3-credit MSDE-approved CPD course that
satisfies part of the reading course certification requirement for secondary education. Participants will
learn strategies to support reading comprehension in the content areas such as English, math, social studies
and science. The course will assist participants in learning how to integrate the processes of reading,
writing and literature in their content areas. Specific attention will be directed to ways to use technology
to assist instruction. Books must be purchased prior to the class beginning. See textbook list on pages 15-
17.
Please use My School Bucks to pay for this course. Payment is required at time of registration. An electronic
receipt will be issued to you to complete the registration process. Please bring a copy of this receipt to the
first class. Failure to make payment at the time of registration will result in being dropped from the class.

Section #20160101                                           Location: Virtual (Online)
Credit Types: CPD Credits 3.00 Hours 45.00 Reg. Fee: $225.00 Instructor: Koi Chow Hamm
This is a course that requires 13 mandatory Face-to-Face (live online) sessions.
Schedule
06/28/2021 Mon 9:00 AM – 12:30 PM                           07/26/2021 Mon 9:00 AM – 12:30 PM
06/30/2021 Wed 9:00 AM – 12:30 PM                           07/28/2021 Wed 9:00 AM – 12:30 PM
07/07/2021 Wed 9:00 AM – 12:30 PM                           08/02/2021 Mon 9:00 AM – 12:30 PM
07/12/2021 Mon 9:00 AM – 12:30 PM                           08/04/2021 Wed 9:00 AM – 12:30 PM
07/14/2021 Wed 9:00 AM – 12:30 PM                           08/09/2021 Mon 9:00 AM – 12:30 PM
07/19/2021 Mon 9:00 AM – 12:30 PM                           08/11/2021 Wed 9:00 AM – 12:30 PM
07/21/2021 Wed 9:00 AM – 12:30 PM
Email for Additional Information:
 Instructor Information: Monica Holmes - monica.holmes@pgcps.org
 Registration and General Information: Henrietta Kleist - hkleist@pgcps.org
STEP 1: TO REGISTER FOR THIS COURSE, CLICK HERE             STEP 2: TO PAY FOR THIS COURSE, CLICK HERE

Section #20160102                 Location: Virtual (Online)         Coordinator: Ronlyn Dandy
Credit Types: CPD Credits 3.00 Hours 45.00 Reg. Fee: $225.00 Instructor: Brenda Davis
This is a course that requires 2 mandatory Face-to-Face (live online) sessions. All other work will be
completed independently.
Schedule
07/01/2021 Thu 04:30 PM - 7:30 PM                           08/12/2021 Thu 04:30 PM -7:30 PM
Email for Additional Information:
 Instructor Information: Monica Holmes - monica.holmes@pgcps.org
 Registration and General Information: Henrietta Kleist - hkleist@pgcps.org
STEP 1: TO REGISTER FOR THIS COURSE, CLICK HERE             STEP 2: TO PAY FOR THIS COURSE, CLICK HERE

Office of Professional Learning and Leadership - Summer 2021 Professional Learning Catalog            Page 22
Literacy in the Secondary Content Area - Part II (MSDE# 20-16-02)
Prerequisite: Completion of Teaching Reading in the Secondary Content Area Part I. This course is a
required MSDE course. Literacy in the Secondary Content Area – Part II expands on Teaching Reading in
the Secondary Content Area - Part I, focusing on types of reading skills in reading and instruction.
Books must be purchased prior to the class beginning. See textbook list on pages 15-17.
Please use My School Bucks to pay for this course. Payment is required at time of registration. An electronic
receipt will be issued to you to complete the registration process. Please bring a copy of this receipt to the
first class. Failure to make payment at the time of registration will result in being dropped from the class.

Section #20160201                                           Location: Virtual (Online)
Credit Types: CPD Credits 3.00 Hours 45.00 Reg. Fee: $225.00 Instructors: Gary Hughes
                                                                                 Karen Freeman Jones
This is a course that requires 13 mandatory Face-to-Face (live online) sessions.
Schedule
06/28/2021 Mon 9:00 AM – 12:30 PM                           07/26/2021 Mon 9:00 AM – 12:30 PM
06/30/2021 Wed 9:00 AM – 12:30 PM                           07/28/2021 Wed 9:00 AM – 12:30 PM
07/07/2021 Wed 9:00 AM – 12:30 PM                           08/02/2021 Mon 9:00 AM – 12:30 PM
07/12/2021 Mon 9:00 AM – 12:30 PM                           08/04/2021 Wed 9:00 AM – 12:30 PM
07/14/2021 Wed 9:00 AM – 12:30 PM                           08/09/2021 Mon 9:00 AM – 12:30 PM
07/19/2021 Mon 9:00 AM – 12:30 PM                           08/11/2021 Wed 9:00 AM – 12:30 PM
07/21/2021 Wed 9:00 AM – 12:30 PM
Email for Additional Information:
 Instructor Information: Monica Holmes - monica.holmes@pgcps.org
 Registration and General Information: Henrietta Kleist - hkleist@pgcps.org
STEP 1: TO REGISTER FOR THIS COURSE, CLICK HERE             STEP 2: TO PAY FOR THIS COURSE, CLICK HERE

Section #20160202                                           Location: Virtual (Online)
Credit Types: CPD Credits 3.00 Hours 45.00 Reg. Fee: $225.00 Instructor: Maya Lars
This is a course that requires 13 mandatory Face-to-Face (live online) sessions.
Schedule
06/28/2021 Mon 03:00 PM – 06:30 PM                          07/26/2021 Mon 03:00 PM – 06:30 PM
06/30/2021 Wed 03:00 PM – 06:30 PM                          07/28/2021 Wed 03:00 PM – 06:30 PM
07/07/2021 Wed 03:00 PM – 06:30 PM                          08/02/2021 Mon 03:00 PM – 06:30 PM
07/12/2021 Mon 03:00 PM – 06:30 PM                          08/04/2021 Wed 03:00 PM – 06:30 PM
07/14/2021 Wed 03:00 PM – 06:30 PM                          08/09/2021 Mon 03:00 PM – 06:30 PM
07/19/2021 Mon 03:00 PM – 06:30 PM                          08/11/2021 Wed 03:00 PM – 06:30 PM
07/21/2021 Wed 03:00 PM – 06:30 PM
Email for Additional Information:
 Instructor Information: Monica Holmes - monica.holmes@pgcps.org
 Registration and General Information: Henrietta Kleist - hkleist@pgcps.org
STEP 1: TO REGISTER FOR THIS COURSE, CLICK HERE             STEP 2: TO PAY FOR THIS COURSE, CLICK HERE

Office of Professional Learning and Leadership - Summer 2021 Professional Learning Catalog            Page 23