Technology & Transfer Conference - AACRAO - eProgram
Page content transcription
If your browser does not render page correctly, please read the page content below
AACRAO
                   Technology
                    & Transfer
                   Conference

                     eProgram
                    JULY 8–10, 2018
HYATT REGENCY MINNEAPOLIS         MINNEAPOLIS, MN

                   WWW.AACRAO.ORG

    SPONSORED BY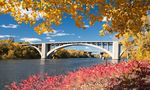 Simplify Transfer
TES® is an all-in-one solution for researching
transfer credit, tracking evaluations, and managing
equivalencies. Transferology™ is the nation-wide
network that provides students with personalized
answers on how their college credits and other
learning experiences transfer to higher education
institutions within the network.

More Powerful Together
         Together, TES and Transferology
         streamline the transfer process by
enabling Advisors/Staff to create evaluation tasks
based on student interest.

Advanced Integration
                                                           Join us!
• Send up to 10 evaluation tasks per request               Sunday, July 8
                                                           Schedmule™: Build Class
• Request evaluations for individual or                !   Schedules with Confidence
  grouped courses                                NEW       and Ease
                                                           1:00–2:00 p.m. in Greenway A
• Watch evaluation progress and give
                                                           Monday, July 9
  students faster and better transfer info                 TES® and Transferology™:
                                                           Simplify Transfer
                                                           8:15–9:15 a.m. in Greenway I

Get more info and free training
webinars at collegesource.com                                              Powered by
or give us a call at ( 800 ) 854-2670!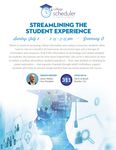 2018 AACRAO Technology & Transfer Conference

                                                           Table of Contents

                                                                                                                                                  TABLE OF CONTENTS
                                                           Welcome Letter..............................................................iv
                                                           Conference Director & Advisory Committee..........v
                                                           Sponsors..........................................................................vi
                                                           Important Reminders...................................................vii
                                                           Hotel Floor Plans.........................................................viii

                AACRAO                                     Key Locations...................................................................1
                                                           Meeting at a Glance..................................................... 2

         Technology                                        Featured Speakers........................................................4
                                                           Key Competencies and Proficiencies.......................7
          & Transfer                                       Pre-Conference Workshops....................................... 8

         Conference                                        Innovation Hub..............................................................10
                                                           Conference Sessions & Events................................ 14
                                                               Sunday, July 8.......................................................... 14
                                                               Monday, July 9........................................................ 23
                                                               Tuesday, July 10...................................................... 44
                                                           Exhibitors.......................................................................52
                                                           Exhibit Floor Plan.........................................................56

                 Stay in touch with

                mobile.aacrao.org

                facebook.com/AACRAO

                linkedin.com/company/AACRAO

                @AACRAO

                instagram.com/AACRAO

July 8–10, 2018 • Hyatt Regency Minneapolis • Minneapolis, MN • www.aacrao.org                                                             iii
2018 AACRAO Technology & Transfer Conference

                 Dear Colleague,
WELCOME LETTER

                 On behalf of myself and the Technology & Transfer Conference Advisory Committee, welcome
                 to Minneapolis! We are thrilled to have a range of professions represented at the conference—
                 admissions, registrar, retention, IT, enrollment management, transfer center, and financial aid—all
                 engaged in the many facets of student services technology and student transfer issues.
                 We have scheduled over 100 sessions, as well as preconference workshops, roundtables,
                 and networking events to give you a personalized experience. For the second year, we have
                 identified sessions for our Innovation Hub, which identifies and highlights emerging technologies
                 and innovative solutions that will help institutions improve services for students and facilitate
                 student success. Topics identified for the Innovation Hub are labeled in the program.
                 Our programming will keep you busy during the day, however, be sure to take time to explore.
                 Minneapolis is unlike any other city—with its chain of lakes, as well as 200 miles of walking,
                 biking, and cross country ski trails within the city limits. Also known for a vibrant arts and music
                 scene that rivals New York City, as well as the best shopping in the region and world-class
                 museums, Minneapolis offers the perfect blend of natural beauty and urban sophistication.
                 If you are looking to improve your transfer practices, or if you apply technology to your work as a
                 higher education professional, the AACRAO Technology & Transfer Conference is your one-stop
                 resource. So, whether you have responsibilities in one area or both, we're pleased that you're
                 here to have fun, network, and learn!
                 We truly hope the 2018 AACRAO Technology & Transfer Conference meets your personal and
                 professional expectations.

                 Mark Simpson
                 AACRAO Technology & Transfer Conference Director
                 University Registrar
                 Iowa State University

                 iv                                     July 8–10, 2018 • Hyatt Regency Minneapolis • Minneapolis, MN • www.aacrao.org
2018 AACRAO Technology & Transfer Conference

                                                                                                                              CONFERENCE DIRECTOR
  2018 AACRAO Technology & Transfer Conference Director
                      Mark Simpson
                      University Registrar, Iowa State University
                      Mark Simpson earned a bachelor's degree in social psychology from Park University and a
                      master's in educational leadership from Brigham Young University. He began working in higher
                      education in 1994 and has served as a Director of Admissions and Scholarships at Snow
                      College, Assistant Registrar at Brigham Young University, a University Registrar at Weber State
                      University, and most recently at the University of Utah, as Director of Student Affairs Strategic
                      Initiatives as well as Director of Enterprise Student Systems.
  Mark has presented at multiple conferences, served as President of UACRAO, President of Utah Council for
  Secondary/Post-secondary Relations, was an active member of the SPEEDE Committee, and in 2016, was selected
  to take on the role as Director of AACRAO's Technology & Transfer Conference.

Technology & Transfer Conference Advisory Committee Members
John Papinchak                                                Monterey Sims
University Registrar,                                         Director of Admissions & Evaluation,
Carnegie Mellon University                                    University of Phoenix

Donna Petras                                                  George Terry
Professor, Higher Education Consultant                        Assistant Vice President for Admissions Technology
                                                              and Operations, High Point University

July 8–10, 2018 • Hyatt Regency Minneapolis • Minneapolis, MN • www.aacrao.org                                            v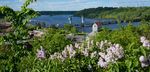 2018 AACRAO Technology & Transfer Conference

                    Thank You to Our Technology & Transfer Conference Sponsors
SPONSORS

                                        Technology & Transfer Conference Sponsor

                CollegeSource, Inc. has been creating information technology solutions for higher
                education since 1971. More than 2,000 institutions and millions of users worldwide utilize
                CollegeSource products for degree audit, degree planning, and transfer articulation.

                       Badge Holders                                                Hotel Key Cards

                          Totebags                                             Conference Photography

                    Research Partnership                                         Research Partnership

           vi                         July 8–10, 2018 • Hyatt Regency Minneapolis • Minneapolis, MN • www.aacrao.org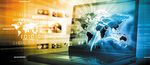 2018 AACRAO Technology & Transfer Conference

                                                                                                             Visit the AACRAO Bookstore

                                                                                                                                                                              IMPORTANT REMINDERS
   As a courtesy to our presenters and fellow
   attendees, kindly remember to silence all                                                                 AACRAO publications include how-to guides, handbooks,
                                                                                                             and cases from the field. The AACRAO Bookstore will be
   of your electronic devices while attending
                                                                                                             located in the Exhibit Hall.
   the sessions.

                                                                                                             Little Free Library: Take a Book,
Internet Access at the Hotel                                                                                 Donate a Book
There will be Wi-Fi provided for attendees in all of the                                                     Little Free Libraries are book exchange sites intended
meeting rooms (not including the Exhibit Hall) and in                                                        to increase reading and literacy, and expose readers to
public lobby spaces. Each guestroom will also have                                                           authors they may never have read. If you have a book to
complimentary Internet.                                                                                      share, please drop it off at the Little Free Library set up
                                                                                                             near registration.
• Username: Hyatt Meeting Space
• Password: techtransfer

                                                                                                             Prize Drawings
AACRAO Engage Mobile App                                                                                     Visit our exhibitors for the chance to win prizes such
                                                                                                             as cash and gift certificates! Tear off the card on your
Download the app to get meeting updates, search the                                                          Schedule at a Glance, collect signatures, and drop off
program, view facility maps, submit session evaluations,                                                     your entry at the AACRAO booth in the Exhibit Hall. It's
and more!                                                                                                    that easy!
Visit: mobile.aacrao.org/

                                    Facebook "f " Logo   CMYK / .eps   Facebook "f " Logo   CMYK / .eps

                                                                                                             Higher Education Hotspots
Stay Connected with the
AACRAO Community                                                                                             Help AACRAO identify higher education hotspots by
                                                                                                             leaving your mark on the world map near the registration
Follow us @AACRAO and share your conference                                                                  area. We are asking attendees at each of our meetings to
experiences by using #techtransfer18.                                                                        identify their institution on the map to illustrate the reach
                                                                                                             of AACRAO's global network.

Opening Reception in the Exhibit Hall
Sunday, 5:30 pm–7:00 pm
                                                                                                             Photography
Exhibit Hall, Main Level
Attend the welcome reception and enjoy hors d'oeuvres and
a complimentary drink courtesy of CollegeSource. Take time                                                   Lifetouch Special Events will be taking pictures
to network with colleagues and engage with our exhibitors,                                                   throughout the meeting. We will post the pictures to the
who will highlight the latest technology innovations, useful                                                 web after the meeting.
tools, and cost-effective products for your institution. The
Exhibit Hall will be open Sunday and Monday.
Drink ticket provided by

July 8–10, 2018 • Hyatt Regency Minneapolis • Minneapolis, MN • www.aacrao.org                                                                                          vii
HOTEL FLOOR PLAN

 viii
                                                                                                                                                                                                                                                                   Main Level Meeting Rooms

                                                                                               EXHIBIT HALL
                                                                                               PROMENADE

                                                                                                              A-3               B-2       C-2             D-3                                      ELEVATORS
                                                                                                                                                                                 RESTROOMS

                                                                                      HYATT                                      NICOLLET                                                                                            RE
                                                                                     EXHIBIT                  A-2                  GRAND                  D-2                                                                          ST
                                                                                                                                                                                 LAKESHORE C                           RESTROOMS         ROO
                                                                                      HALL                                       BALLROOM                                                                                                    M
                                                                                                                                                                                                                                               S

                                                                                                                                                                   PREFUNCTION
                                                                                                              A-1               B-1      C-1               D-1                   LAKESHORE B

                                                                                                  GRANT                                     LORING ROOM                          LAKESHORE A                   FRONT
                                                                                                  ROOM                                                                                                          DESK
                                                                                                              ALCOVE A                                 ALCOVE D                                                                                       PRARIE
                                                                                                                                                                                                                                                   KITCHEN & BAR
                                                                                                                                                                                                                             LOBBY
                                                                                                                           NICOLLET PROMENADE
                                                                                                    RESTROOMS

                                                                                 RESTROOMS                               NICOLLET PROMENADE ENTRANCE              CONFERENCE ELEVATORS (FLOORS 1-6)                      MAIN ENTRANCE
                                                                                                 PARKING RAMP
                                                                                                   ENTRANCE

                                                                                                                                                                                   NICOLLET MALL
                                                                                                                                                                                                                                                                                              2018 AACRAO Technology & Transfer Conference

July 8–10, 2018 • Hyatt Regency Minneapolis • Minneapolis, MN • www.aacrao.org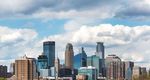 NORTHSTAR A               NORTHSTAR B

                                                                                    RESTROOMS      PREFUNCTION

                                                                                                                          E              F
                                                                                                                                                                               ELEVATORS
                                                                                                                                                                                                                                            Second Level Meeting Rooms

                                                                                                                          D              G                                                      REGENCY
                                                                                                                                                                                                 ROOM
                                                                                                                              GREENWAY
                                                                                                                              BALLROOM
                                                                                                         A-E                                                 F-J
                                                                                                      CORRIDOR
                                                                                                                          C              H                CORRIDOR

                                                                                                                          B              I                                         MIRAGE

                                                                                                                                                          SKYWAY SKYWAY
                                                                                                                          A              J
                                                                                                                                                             A      B                                       BALCONY

                                                                                                                                             ESCALATORS
                                                                                                                                                            CONFERENCE ELEVATORS
                                                                                                                                                                 (FLOORS 1-6)          STAIRS             SKYWAY ACCESS

                                                                                 TO PARKING RAMP
                                                                                                        GREENWAY
                                                                                                       PROMENADE

                                                                                                                                                                              RESTROOMS                             SKYWAY TO MINNEAPOLIS

July 8–10, 2018 • Hyatt Regency Minneapolis • Minneapolis, MN • www.aacrao.org
                                                                                                                                     ST. CROIX             MINNEHAHA
                                                                                                                                                                                                                     CONVENTION CENTER
                                                                                                                                                                                                                       AND DOWNTOWN

                                                                                                                                                                                                                                                              11.14

ix
                                                                                                                                                                                                                                                                         2018 AACRAO Technology & Transfer Conference

                                                                                                                                                                                                            HOTEL FLOOR PLAN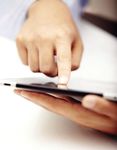 2018 AACRAO Technology & Transfer Conference

                                                                                                                        KEY LOCATIONS
  All sessions and events are located at
  the Hyatt Regency Minneapolis.

  1300 Nicollet Mall
  Minneapolis, MN 55403 USA
  Phone: (612) 370-1234

KEY LOCATIONS                                              Speaker Lounge
                                                           Minnehaha, Second Level
Exhibit Hall
                                                           AACRAO will provide presentation computers in
Main Level
                                                           all meeting rooms, which will be networked to
                                                           a central computer. You should plan to use the
AACRAO Booth and Bookstore                                 networked laptop.
Exhibit Hall, Main Level
                                                           Presenters are required to check in at the Speaker
                                                           Lounge. Please stop by at least four hours prior to your
                                                           presentation to verify that your presentation is formatted
                                                           properly on the presentation computers.

July 8–10, 2018 • Hyatt Regency Minneapolis • Minneapolis, MN • www.aacrao.org                                     1
2018 AACRAO Technology & Transfer Conference

                      SATURDAY, JULY 7                                              Breakfast for Workshop Attendees
MEETING AT A GLANCE

                                                                                    7:30 am–8:00 am
                           Registration Open
                           8:00 am–5:00 pm                                          Preconference Workshops (Day 2)
                           Nicollet Promenade, Main Level                           (Additional fee required)
                                                                                    8:00 am–11:30 am
                                                                                    –International Transfer Credit
                      How to Develop, Write, and Implement a SEM                     Mirage, Second Level
                      Plan One-Day Workshop
                      (Additional fee required)                                     –The Transfer Toolkit
                      8:30 am–5:00 pm                                                Lakeshore A, Main Level
                      Lakeshore B, Main Level
                                                                                    SPEEDE Committee Meeting
                      Preconference Two-Day Workshops                               9:00 am–12:00 pm
                      (Additional fee required)                                     Greenway F, Second Level
                      8:30 am–5:00 pm
                                                                                    Corporate Partner Conversation
                      –International Transfer Credit
                                                                                    By invitation
                       Mirage, Second Level
                                                                                    9:30 am–11:30 am
                      –The Transfer Toolkit                                        Skyway AB, Second Level
                       Lakeshore A, Main Level
                                                                                    Lunch on Your Own
                      SUNDAY, JULY 8                                                11:30 am–1:00 pm

                           Registration Open                                        Breakout Sessions
                           7:00 am–5:00 pm                                          1:00 pm–2:00 pm
                           Nicollet Promenade, Main Level
                                                                                    Breakout Sessions
                           Speaker Lounge                                           2:15 pm–3:15 pm
                           7:00 am–5:00 pm
                           Minnehaha, Second Level                                  Refreshment Break in Exhibit Hall
                                                                                    3:15 pm–4:00 pm
                           Exhibit Hall Open                                        Exhibit Hall, Main Level
                           3:00 pm–7:00 pm
                           Exhibit Hall, Main Level                                 Opening Plenary Presentation
                                                                                    4:00 pm–5:30 pm
                           AACRAO Booth and Bookstore                               Nicollet Ballroom, Main Level
                           3:00 pm–7:00 pm                                          Sheetal J. Patel, Associate Director and Content Lead
                           Exhibit Hall, Main Level                                 for the Career Management Center, Stanford Graduate
                                                                                    School of Business

                                                                                    Opening Reception in Exhibit Hall
                                                                                    5:30 pm–7:00 pm
                                                                                    Exhibit Hall, Main Level

                       2                                    July 8–10, 2018 • Hyatt Regency Minneapolis • Minneapolis, MN • www.aacrao.org
2018 AACRAO Technology & Transfer Conference

MONDAY, JULY 9                                             Dessert Break in Exhibit Hall

                                                                                                           MEETING AT A GLANCE
                                                           2:30 pm–3:15 pm
  Registration Open                                        Exhibit Hall, Main Level
  7:00 am–5:00 pm
  Nicollet Promenade, Main Level                           Breakout Sessions & Roundtables
                                                           3:15 pm–4:15 pm
  Speaker Lounge
  7:00 am–5:00 pm                                          Breakout Sessions & Roundtables
  Minnehaha, Second Level                                  4:30 pm–5:30 pm

  Exhibit Hall Open
  7:30 am–12:30 pm & 2:30 pm–3:45 pm                       TUESDAY, JULY 10
  Exhibit Hall, Main Level
                                                             Registration Open
  AACRAO Booth and Bookstore                                 7:30 am–12:00 pm
  7:30 am–12:30 pm & 2:30 pm–3:45 pm                         Nicollet Promenade, Main Level
  Exhibit Hall, Main Level
                                                             Speaker Lounge
                                                             7:00 am–11:15 am
                                                             Minnehaha, Second Level
Continental Breakfast in Exhibit Hall
7:30 am–8:15 am
Exhibit Hall, Main Level
                                                           Continental Breakfast
Breakout Sessions & Roundtables                            7:30 am–8:00 am
8:15 am–9:15 am                                            Greenway Promenade, Second Level

                                                           Breakout Sessions
Refreshment Break in Exhibit Hall
                                                           8:00 am–9:00 am
9:15 am–10:00 am
                                                           Greenway Rooms, Second Level
Exhibit Hall, Main Level
                                                           Breakout Sessions
Breakout Sessions & Roundtables
                                                           9:15 am–10:15 am
10:00 am–11:00 am
                                                           Greenway Rooms, Second Level
Breakout Sessions & Roundtables                            Closing Plenary Presentation
11:15 am–12:15 pm                                          10:30 am–11:30 am
                                                           Nicollet Ballroom, Main Level
Conference Luncheon and Plenary Presentation
                                                           John O'Brien, President and CEO, EDUCAUSE
12:30 pm–2:30 pm                                           Mike Reilly, AACRAO Executive Director
Nicollet Ballroom, Main Level
Shanna Smith Jaggars, Assistant Vice-Provost of
Research in Undergraduate Education, The Ohio
State University

July 8–10, 2018 • Hyatt Regency Minneapolis • Minneapolis, MN • www.aacrao.org                         3
FEATURED SPEAKERS                                                                  2018 AACRAO Technology & Transfer Conference

                        OPENING PLENARY                                                CONFERENCE LUNCHEON
                                                                                       AND PLENARY
                        Sunday, July 8
                        4:00 pm–5:30 pm                                                Monday, July 9
                        Nicollet Ballroom, Main Level                                  12:30 pm–2:30 pm
                        Communication and Technology for a Changing                    Nicollet Ballroom, Main Level
                        Generation: Gen Z & 2025                                       Guided Pathways from Community College
                        There is changing happening all around us. One                 to University
                        of the most relevant changes to higher education
                                                                                       Across the entire postsecondary landscape, colleges
                        professionals is the current shift in our student body
                                                                                       are beginning to expand their focus from access
                        from Gen Y to Gen Z. How do we change to help
                                                                                       and enrollment to student success and completion.
                        our students on their transformational journeys? Dr.
                                                                                       Building from her 2015 book, Redesigning America's
                        Sheetal Patel will speak about how we can adapt
                                                                                       Community Colleges: A Clearer Path to Student
                        communication and technology to meet the demands
                                                                                       Success, Shanna Smith Jaggars will discuss
                        of an ever-changing generation.
                                                                                       her recent research on the challenges facing
                                                                                       community college students who intend to transfer
                                       Presenter
                                                                                       to four-year universities, and how universities can
                                         Sheetal J. Patel, Associate Director          partner with their sender community colleges to
                                         and Content Lead for the Career               support both access and academic success for
                                         Management Center                             transfer populations.
                                         Stanford Graduate School of Business
                                         Dr. Sheetal J. Patel is a fourteen-year                     Presenter
                                         veteran of creating engaging brands,
                                                                                                     Shanna Smith Jaggars, Assistant
                        marketing communication strategies, and stories that                         Vice-Provost for Research in
                        effectively impact people's lives. Her recent research                       Undergraduate Education
                        has focused on transforming learning and technology                          The Ohio State University
                        for Generation Z and brand management in higher
                        education. She is currently the Associate Director and                         Shanna Smith Jaggars is Assistant
                        Content Lead for the Career Management Center at               Vice-Provost for Research in Undergraduate Education
                        the Stanford Graduate School of Business, and consults         at The Ohio State University, where she provides
                        regularly in the area of marketing and branding.               evidence-based support for efforts to improve access
                                                                                       and academic success among all the university's
                        Throughout her career, Patel has served in marketing           undergraduates. Previously, Dr. Jaggars was Assistant
                        communication roles in Stanford Student Affairs,               Director of the Community College Research Center,
                        University of North Carolina at Chapel Hill, the               Teachers College, Columbia University.
                        University of Texas at Arlington, and Sulekha LLC. She
                        also served as tenure-track faculty at the University          Dr. Jaggars has published extensively on student
                        of Texas at Arlington. She has a Ph.D. in Strategic            success topics in journals such as The Journal of
                        Communication from the University of North Carolina            Higher Education, Economics of Education Review,
                        at Chapel Hill; and a Master's degree in Advertising           Educational Evaluation and Policy Analysis, Journal
                        and two Bachelor's degrees in Advertising and Public           of Research on Educational Effectiveness, Community
                        Relations from the University of Texas at Austin.              College Review, Computers & Education, and American
                                                                                       Journal of Distance Education. She also currently
                        Patel has published work in journals, such as
                                                                                       serves as an Associate Editor for the journal Online
                        International Journal of Nonprofit and Voluntary Sector
                                                                                       Learning. Her 2015 book from Harvard University Press
                        Marketing, Journal of Advertising Education and
                                                                                       (co-authored with Thomas Bailey and Davis Jenkins),
                        Journal of Health Communication. She was awarded
                                                                                       Redesigning America's Community Colleges: A Clearer
                        the prestigious NACE/Chevron Award by the National
                                                                                       Path to Student Success, distills a wealth of research
                        Association of Colleges and Employers for achievement
                                                                                       evidence into a playbook for college redesign.
                        and innovation in branding. She has also been the
                        recipient of over $225,000 in fellowships, grants, and
                        scholarships for her research.

                    4                                       July 8–10, 2018 • Hyatt Regency Minneapolis • Minneapolis, MN • www.aacrao.org
2018 AACRAO Technology & Transfer Conference

                                                                                                                            FEATURED SPEAKERS
  CLOSING PLENARY

  Tuesday, July 10
  10:30 am–11:30 am
  Nicollet Ballroom, Main Level
  7 Insights at the Intersection of Student Success & Technology
  Both AACRAO and EDUCAUSE are engaging their membership in efforts to improve
  student success. How are these associations leveraging their resources and how might
  they create synergies among campus professionals who are approaching student
  success from different perspectives?

                 Presenter                                                    Presenter
                 John O'Brien, President & CEO                                Michael Reilly, Executive Director
                 EDUCAUSE                                                     AACRAO

                   John O'Brien is President and CEO of                        Mike Reilly serves as the Executive
                   EDUCAUSE, a nonprofit association                           Director of the American Association of
                   whose mission is to advance higher                          Collegiate Registrars and Admissions
  education through the use of information technology.         Officers (AACRAO). Prior to coming to AACRAO he
  Throughout his 25-year career in higher education,           served as the Executive Director for the Council
  John has served as a leader in technology, academics,        of Presidents, an association of the six public
  and institutional leadership. He was a faculty leader        baccalaureate degree granting institutions in the state of
  in instructional technology, a statewide IT project          Washington. He has 25 years of experience in university
  leader, and associate vice chancellor/deputy CIO at          administration, admissions and enrollment management,
  the system level. He has been a provost and college          including having been the Associate Vice President for
  president in the Minnesota State Colleges and                Enrollment Management at both Central Washington
  Universities (MnSCU) system, the fifth largest higher        University and Humboldt State University.
  education system in the country.
                                                               He recently served on the American Council on
  Prior to his appointment at EDUCAUSE, he served as           Education Board of Directors and is currently on the
  senior vice chancellor of academic and student affairs.      American Council on Education's Commission on
  John holds a bachelor's degree in English and English        Education Attainment and Innovation and the College
  education from Augustana College, a master's degree          Board's Access and Diversity Collaborative Advisory
  in Anglo-Irish Literature from the University of Dublin      Council. He is a frequent writer and speaker on public
  (Trinity College), and a doctorate in English from the       policy matters impacting higher education.
  University of Minnesota.

July 8–10, 2018 • Hyatt Regency Minneapolis • Minneapolis, MN • www.aacrao.org                                          5
KEY TO COMPETENCIES   AND PROFICIENCIES
                             2018 AACRAO Technology & Transfer Conference

                                                                                                                                                KEY TO COMPETENCIES AND PROFICIENCIES
   Core Competencies

          Change Management                               Interpretation and Application of                    Communication
                                                          Institutional and External Data

          Collaborative Decision-Making and
                                                          Leadership and Management                            Technological Knowledge
          Consensus-Building

          Diversity and Inclusion                                                                              Professional Development and
                                                          Problem Solving                                      Contributions to the Field

          Holistic and Systemic Thinking
                                                          Professional Integrity

     Admissions Core                       Enrollment Management             Records & Academic                      Cross-Functional
     Proficiencies                         Core Proficiencies                Services Core Proficiencies             Proficiencies

             Creating a                          SEM Assessment                       Reporting and                          Transfer and
             Communications                                                           Institutional Research                 Articulation
             Plan
                                                 Developing Enrollment
             Developing Speeches                 Mix                                  Data Systems                           Assessing Prior
             and Presentations                                                        Management                             International
                                                 SEM Leadership                                                              Education
             Evaluating Emerging                                                      Knowledge of Student
             Technologies                                                             Records Management                     International
                                                                                      Law, Policy, and                       Recruitment and
                                                 Staffing Leadership
                                                                                      Governance                             Marketing
             Market Analysis                                                          Record-Keeping and
                                                 Enrollment Technology                Data Stewardship

             Reporting Progress
             Toward Enrollment                                                        Academic Policy and
             Goals                                                                    Curriculum Delivery

             Strategic Staffing                                                       Operations and
             and Operations                                                           Business Process
                                                                                      Management

             Utilizing Social Media                                                   Graduation,
                                                                                      Commencement and
                                                                                      Academic Events

  46   | AACRAO 103RD ANNUAL MEETING

July 8–10, 2018 • Hyatt Regency Minneapolis • Minneapolis, MN • www.aacrao.org                                                              7
2018 AACRAO Technology & Transfer Conference

                                                                                                                      7961: 2-DAY INTENSIVE:
PRE-CONFERENCE WORKSHOPS

                                You may register for the following
                                preconference workshops on-site—
                                                                                                                      INTERNATIONAL TRANSFER
                                visit the conference registration desk.                                               CREDIT WORKSHOP

                                                                                                                      Saturday, July 7
                                                                                                                      8:30 am–5:00 pm
                           7907: HOW TO DEVELOP, WRITE,                                                                                                     TRANSFER   CREDENTIAL EVAL

                           AND IMPLEMENT A SEM PLAN                                                                   Sunday, July 8
                                                                                                                      8:00 am–11:30 am
                           Saturday, July 7                                                                           Mirage, Second Level
                           8:30 am–5:00 pm                                                                            Fee: $950
                           Lakeshore B, Main Level           HO
                                                                  LISTI              NG                               This two-day workshop will focus on the application of best
                                                                          C THINKI        COMM PLAN   ASSESS SEM

                           Fee: $339                                                                                  industry practices to the evaluation of foreign educational
                                                                                                                      records, with a specific focus on calculating possible
                           Developing a healthy enrollment at your college or university
                                                                                                                      transfer credit.
                           is more than short-term recruitment and marketing tactics.
                           It requires long-term, focused work that brings together                                   Presenters:
                           faculty, administrators, staff, and even students. This full-day                           LesLee Clauson Eicher, AACRAO International
                           workshop will teach you the core concepts of Strategic                                     Julia Funaki, AACRAO International
                           Enrollment Management (SEM) and walk through the steps
                           required to create campus-wide buy-in for the development
                           and implementation of a SEM plan.                                                          7966: THE TRANSFER TOOLKIT
                           Presenters:
                           Tom Green, AACRAO Consulting
                                                                                                                      Saturday, July 7
                           Michele Sandlin, AACRAO Consulting
                                                                                                                      8:30 am–5:00 pm
                                                                                                                                                                             TRANSFER
                                                                                                                      Sunday, July 8
                                                                                                                      8:00 am–11:30 am
                                                                                                                      Lakeshore A, Main Level
                                                                                                                      Fee: $499
                                                                                                                      This session will help attendees leverage available
                                                                                                                      resources by building their individual transfer toolkit. Topics
                                                                                                                      include identifying best practices in transferring credit,
                                                                                                                      exploring how to write articulation agreements, designing
                                                                                                                      strong enrollment partnerships, and addressing best
                                                                                                                      practices in transfer policy.
                                                                                                                      Presenters:
                                                                                                                      Seth Kamen, Montgomery College
                                                                                                                      Katie Schwienteck, York College Pennsylvania

                            8                                                         July 8–10, 2018 • Hyatt Regency Minneapolis • Minneapolis, MN • www.aacrao.org
We've Been Busy Researching
the World's Education Systems…
     so You Don't Have to!

AACRAO EDGE (The Electronic Database for Global Education) is
the most comprehensive and cost-effective resource on post-secondary
education systems around the world. The online database houses over
230 country profiles featuring:

• Educational Ladders                • Accreditation and/
• Secondary and Post-                  or Recognition
  Secondary Grading Systems          • Verification Processes
• Sample Credentials                 • And more!
• Placement Recommendations

   Simplify your evaluation process and sign up today!

         Learn More/Sign Up
         edge.aacrao.org
         edge@aacrao.org
INNOVATION HUB                                                                     2018 AACRAO Technology & Transfer Conference

                 INNOVATION                                                         Emerging Technologies for Student Success

                    HUB
                 THE AACRAO INNOVATION HUB:
                 EMERGING TECHNOLOGIES FOR STUDENT SUCCESS
                 The AACRAO Innovation Hub is a member resource that highlights emerging technologies and innovative solutions
                 to help institutions improve services and facilitate student success. There are four areas of focus (blockchain, data
                 visualization, data integration, and chatbot/virtual agent/artificial intelligence), with a series of sessions featured in the
                 Innovation Hub track at the conference.

                 Blockchain:                                                          Data Integration:
                                       Blockchain refers to a bookkeeping                       EGRATION     Many campuses have found
                        BLOCKC                                                               INT
                              HA       method that "chains" together entries                                 themselves needing to add
                                                                                         A
                                                                                      DAT
                               IN

                                       so that they are very difficult to modify                             applications and programs to meet
                                       later. It provides a way for large                                    specific goals that were not
                                       groups of unrelated companies to                                      adequately served by their SIS. This
                                       jointly keep a secure and reliable                                    data integration challenge has limited
                                       record of their transactions.                  institutions' ability to develop more real-time services to
                                                                                      students who are in need of academic assistance, and
                                                                                      generally made it difficult or impossible to make
                 Data Visualization:                                                  improvements in student service delivery.
                                         Data-informed decision making is a
                                         goal of nearly every institution, yet
                                                                                      Chatbot/Virtual Agent/Artificial Intelligence:
                                         there is a struggle to organize data
                                         and present it in ways that are                       CHATBOT  Many chatbots are presented to
                                   N
                                 TIO

                                      LI understandable to policy makers,                               customers in a user-friendly format,
                               ZA

                      D ATA V I S U A
                                         academic leadership, and students.                             such as a virtual agent, which creates
                 How can institutions improve the presentation and                                      an experience that resembles a real-life
                 visualization of their data?                                                           interaction in a store or office. For
                                                                                                        higher education, chatbots and virtual
                                                                                      agents present possibilities for improving student
                                                                                      services by engaging students in spaces where they may
                                                                                      be more familiar and comfortable.

                 10                                       July 8–10, 2018 • Hyatt Regency Minneapolis • Minneapolis, MN • www.aacrao.org
2018 AACRAO Technology & Transfer Conference

                         INNOVATION HUB SESSIONS

                                                                                                                                                                                                                                                                                                         INNOVATION HUB
                         7785: Blockchain Untangled:                                                                                              7832: Serving as Registrar: Refereeing the
                         Why Does it Matter to You?                                                                                               Demigods & Reaching Campus Goals through
                         Sunday, July 8: 1:00 pm–2:00 pm                                                                                          Data Visualization Techniques
                         Lakeshore BC, Main Level                                                                                                 Monday, July 9: 8:15 am–9:15 am
                                                     BLOCKCH
                                                            A                                                                                     Lakeshore BC, Main Level
                                                              IN

                                                                                                                                                                                                       BLOCKCH
                                                                                                                                                                                                              A

                                                                                                                                                                                                              IN
                                                                                                                                                                                                                            EGRATION                      ATI

                                                                                                                                                                                                                                                      ON
                                                                                                                                                                                                                         INT           D ATA VIS U ALIZ

                                                                                                                                                                                                                     A
                                                                                                                                                                                                                  DAT
                            T E C H NO LO GY                                                                                                                                                                                             CHATBOT

                                                                                                                                                                                                                                                                                    N
                                                                                                                                                                                                                                                                              TIO
                         Confused by all the technical talk among registrars about                                                                                    EMERGENT TECH                                      SYSTEMS MGMT                           D ATA V I S A L
                                                                                                                                                                                                                                                                                  IZA

                         blockchain and what it means for our profession? Hear                                                                    This presentation will share refereeing techniques
                         how one registrar demystified blockchain and learn the                                                                   to get faculty to play nicely in the sandbox. We will
                         basics to be able to imagine embracing it for transcript                                                                 share some of the obstacles, misnomers, challenges,
                         and other credential exchanges.                                                                                          misunderstandings, fallacies, and headaches that the
                                                                                                                                                  registrar faces, along with simple data visualization
                         Presenter
                                                                                                                                                  techniques to reach your institution's goals.
                         Helen Garrett, University of Washington—Seattle Campus
                                                                                                                                                  Presenters
                                                                                                                                                  Carla Boyd, University of Minnesota—Duluth
                         8018: Keep Between the Lines: Exploring Good                                                                             Ken Myers, University of Minnesota—Crookston
                         Governance of Data Integration
                         Sunday, July 8: 2:15 pm–3:15 pm
                                                                                                                                                  8150: Demystifying Today's Tech Buzzwords:
                         Lakeshore BC, Main Level
                                                                     NTEG
                                                                          RATION                                                                  A Hitchhiker's Guide to AI, Blockchain, and
                                                                   AI
                                                                                                                                                  Semantic Web Technologies in Education
                                                                DAT

                   ATI
               ON

D ATA VIS U ALIZ

                                                                                                                                                  Monday, July 9: 10:00 am–11:00 am
  CHATBOT

                           EMERGENT TECH       SYSTEMS MGMT

                         As secure as you may wish to maintain them, institutional                                                                Lakeshore BC, Main Level
                                                                                                                                                                                                                                                                   CHATBOT              BLOCKCH
                         data must be shared, exchanged, and invested, to both     BLOCKCH
                                                                                                                                              BLOCKCH
                                                                                                                                                     A
                                                                                                                                                                                                                                                                                               A
                                                                                                                                                                                                                                                                                               IN
                                                                                                                                                     IN

                                                                                          A

                         prove and improve their worth. This session explores
                                                                                                                                                                   EGRATION                      ATI
                                                                                                                                                                                             ON

                                                                                                                                                                INT           D ATA VIS U ALIZ
                                                                                          IN

                                                                                                        EGRATION                       TI
                                                                                                                                     ON

                                                                                                     INT                           LIZA
                                                                                                                                                            A
                                                                                                                                                         DAT

                                                                                                                   D ATA VIS U A
                                                                                                 A
                                                                                              DAT

                                                                                                                                                                                CHATBOT
                                                                                                                     CHATBOT

                         how student record and other institutional data can—                                                                                         EMERGENT TECH                                               T E C H NO LO GY

                         with careful guidance—complement your school in                                                                          Distributed ledgers, artificial intelligence, semantic web,
                         the interactions it has with other institutions, agencies,                                                               oh my! Each of these technologies promises potentially
                         systems, and outreach initiatives.                                                                                       transformative applications for higher education.
                                                                                                                                                  However, in today's buzzword-filled emerging tech
                         Presenters
                                                                                                                                                  ecosystem it's increasingly difficult to separate real
                         Scott Campbell, University of Chicago
                         Andrew Hannah, University of Chicago                                                                                     opportunities for innovation from techno hocus-pocus.
                                                                                                                                                  This session aims to provide a no-nonsense guide
                                                                                                                                                  to these three tech trends, their current and future
                                                                                                                                                  applications in higher education, and how to separate
                                                                                                                                                  fact from fiction when making decisions about piloting or
                                                                                                                                                  purchasing solutions for you and your institution.
                                                                                                                                                  Presenter
                                                                                                                                                  Matt Gee, Brighthive

                         July 8–10, 2018 • Hyatt Regency Minneapolis • Minneapolis, MN • www.aacrao.org                                                                                                                                                                                             11
INNOVATION HUB                                                                                2018 AACRAO Technology & Transfer Conference

                                                         7858: Challenges and Solutions for Data                                   7896: Tableau Reporting Solutions to Delayed/
                                                         Integration: A Report from and Discussion with                            Backlogged PeopleSoft Enhancements
                                                         the Comprehensive Learner Records Project                                 Monday, July 9: 3:15 pm–4:15 pm
                                                         Data Integration Work Group                                               Lakeshore BC, Main Level
                                                         Monday, July 9: 11:15 am–12:15 pm                                                          BLOCKCH
                                                                                                                                                           A

                                                         Lakeshore BC, Main Level

                                                                                                                                                           IN
                                                                                                                                                                         EGRATION                      ATI

                                                                                                                                                                                                   ON
                                                                                                                                                                      INT           D ATA VIS U ALIZ

                                                                                                                                                                  A
                                                                                                                                                               DAT
                                                                                                                                                                                      CHATBOT

                                                                                                                                                                                                                                 N
                                                                                                  RATION
                                                                                             NTEG

                                                                                                                                                                                                                           TIO
                                                                                           AI                                       EMERGENT TECH                     SYSTEMS MGMT                                             IZA
                                                                                                                                                                                                             D ATA V I S A L
                                                                                         DAT

BLOCKCH
       A

                                                                                                                                   Learn how to use customizable Tableau reporting to
       IN

                     EGRATION                      ATI
                                               ON

                  INT           D ATA VIS U ALIZ
              A
           DAT

                                  CHATBOT

                                                          EMERGENT TECH   SYSTEMS MGMT                                             support key functions in the registrar's office, and how
                                                         As part of the AACRAO-NASPA Comprehensive Learner                         Tableau can be used to visualize data to help streamline
                                                         Records (CLR) project supported by Lumina Foundation,                     internal processing and provide better data to student
                                                         a work group of AACRAO records professionals                              services officers.
                                                         addressed the challenges of data integration across                       Presenters
                                                         multiple institutional data platforms. After meeting, the                 Kylie Borges, Stanford University
                                                         work group then convened a larger group of potential                      Jim Chen, Stanford University
                                                         solution providers to consider how those challenges may
                                                         be met. The result is a draft white paper.
                                                         Presenters
                                                         Tom Black, Johns Hopkins University
                                                         Matt Gee, Brighthive
                                                         Tom Green, AACRAO Consulting
                                                         Shelby Stanfield, University of Texas Austin

                                                         12                                                July 8–10, 2018 • Hyatt Regency Minneapolis • Minneapolis, MN • www.aacrao.org
Is Your Staff Prepared to Implement
      Your International Plan?

  AACRAO International is committed to the professional development
  of your international admissions and credential evaluation staff. We
  offer affordable, customized training on a variety of topics, including
  (but not limited to):

  • Undergraduate and Graduate          • International Transfer
    International Admissions              Credit Practices
  • Country-specific training           • Compliance/ Record Keeping
    based on your international         • Short-term programs
    recruitment plan
                                        • Study Abroad

      To host an AACRAO training on your campus or
        in your area, contact us for a custom quote!

               Contact Us for More Information
            202.263.0290 • international@aacrao.org
2018 AACRAO Technology & Transfer Conference

                   SUNDAY, JULY 8 AT A GLANCE                                 SPEEDE Committee Meeting
SESSIONS —SUNDAY

                                                                              9:00 am–12:00 pm
                                                                              Greenway F, Second Level
                     Registration Open
                     7:00 am–5:00 pm                                          Corporate Partner Conversation
                     Nicollet Promenade, Main Level                           By invitation
                                                                              9:30 am–11:30 am
                     Speaker Lounge
                                                                              Skyway AB, Second Level
                     7:00 am–5:00 pm
                     Minnehaha, Second Level                                  Lunch on Your Own
                                                                              11:30 am–1:00 pm
                     Exhibit Hall Open
                     3:00 pm–7:00 pm                                          Breakout Sessions
                     Exhibit Hall, Main Level                                 1:00 pm–2:00 pm
                     AACRAO Booth and Bookstore
                     3:00 pm–7:00 pm                                          Breakout Sessions
                                                                              2:15 pm–3:15 pm
                     Exhibit Hall, Main Level

                                                                              Refreshment Break in Exhibit Hall
                   Breakfast for Workshop Attendees                           3:15 pm–4:00 pm
                   7:30 am–8:00 am                                            Exhibit Hall, Main Level

                   Preconference Workshops (Day 2)                            Opening Plenary Presentation
                   (Additional fee required)                                  4:00 pm–5:30 pm
                   8:00 am–11:30 am                                           Nicollet Ballroom, Main Level
                                                                              Sheetal J. Patel, Associate Director and Content Lead
                   –International Transfer Credit                            for the Career Management Center, Stanford Graduate
                    Mirage, Second Level                                      School of Business
                   –The Transfer Toolkit
                    Lakeshore A, Main Level                                   Opening Reception in Exhibit Hall
                                                                              5:30 pm–7:00 pm
                                                                              Exhibit Hall, Main Level

                   14                                 July 8–10, 2018 • Hyatt Regency Minneapolis • Minneapolis, MN • www.aacrao.org
2018 AACRAO Technology & Transfer Conference

                                                                                                 7969: The Death of PDF Archives

                                                                                                                                                             SESSIONS —SUNDAY
   Breakout Sessions
                                                                                                 Sunday, 1:00 pm–2:00 pm
   Sunday, 1:00 pm–2:00 pm
                                                                                                 Greenway C, Second Level

                                                                                                   T E C H NO LO GY
7776: Supporting System Owners in Best-of-                                                       This presentation will show how the University of Iowa's
Breed Environments                                                                               Registrar's Office has evolved in its delivery of data
Sunday, 1:00 pm–2:00 pm                                                                          pertaining to the Student Profile. There will be a brief
Greenway J, Second Level                                                                         overview of the interactive dashboards that we've
                                                                                                 created, as well as a live demo on how to create a
                                                                                                 Tableau Dashboard.
DATA STEWARDSHIP                                                                                 Presenter
Macalester College, like many institutions, is bringing                                          David Johnson, University of Iowa
more best-of-breed software solutions online for
functional areas. Learn how we're approaching the varied
technical, support, and management proficiencies of the                                          8168: Schedmule™: Build Class Schedules with
system owners across campus. We bridge competencies                                              Confidence and Ease
to protect high service levels and strong data
stewardship, paving the way for more robust integration.                                         Sunday, 1:00 pm–2:00 pm
                                                                                                 Greenway A, Second Level
Presenter
Addy Free, Macalester College

                                                                                                   T E C H NO LO GY   EMERGENT TECH

                                                                                                 The latest cloud offering from CollegeSource,
                                                                                                 Schedmule, is a hosted scheduling platform that helps
                                                                                                 students plan their academic term. Students can build
             INNOVATION                           Emerging Technologies for Student Success      schedules manually or let Schedmule's powerful
                HUB                                                                              algorithm automatically generate combinations based
                                                                                                 on preferences. The modern platform allows students to
7785: Blockchain Untangled:                                                                      connect with friends to share schedules, and take them
Why Does it Matter to You?                                                                       on the go with calendar exporting.

Sunday, 1:00 pm–2:00 pm                                                                          Presenter
Lakeshore BC, Main Level                                                                         Troy Holaday, CollegeSource, Inc.
                                      BLOCKCH
                                             A
                                             IN

     DIVERSITY     T E C H NO LO GY

Confused by all the technical talk among registrars about
blockchain and what it means for our profession? Hear
how one registrar demystified blockchain and learn the
basics to be able to imagine embracing it for transcript
and other credential exchanges.
Presenter
Helen Garrett, University of Washington—
Seattle Campus

July 8–10, 2018 • Hyatt Regency Minneapolis • Minneapolis, MN • www.aacrao.org                                                                          15
2018 AACRAO Technology & Transfer Conference

                   7829: MyPlan@Iowa:                                                7976: Through the Gate: Mapping the Transfer
SESSIONS —SUNDAY

                   A Path to Timely Degree Completion                                Landscape for Community College Students
                   Sunday, 1:00 pm–2:00 pm                                           Sunday, 1:00 pm–2:00 pm
                   Greenway H, Second Level                                          Lakeshore A, Main Level

                        GOALS                                                          TRANSFER

                   The University of Iowa is developing and implementing a           With initiatives to improve transfer success taking root in
                   system that will allow students at all levels to effectively      California, the RP Group is examining ways to increase
                   plan their academic career based on curricular road               transfer. This session introduces quantitative findings
                   maps developed by colleges and departments.                       from phase one of our "Through the Gate" transfer study.
                   These tailored plans will include all coursework in the           This research focuses on high-leverage learners whose
                   recommended sequence for a program, as well as                    course-taking shows them at or near the transfer gate,
                   suggestions for co-curricular milestones. This tool will          but who have not yet made it through to a four-year
                   also provide real-time aggregate data for course offering         institution. We will discuss who these students are and
                   demand analysis and resource planning.                            explore what may be impeding their progress.
                   Presenters                                                        Presenter
                   William Evanson, University of Iowa                               Darla Cooper, The RP Group
                   Julie Fell, University of Iowa
                   Rebekah Tjelmeland, University of Iowa
                                                                                     8123: Certified Electronic Diplomas—The Most
                                                                                     Advanced Electronic Credential
                   7955: FERPA: Leveraging Technology and                            Sunday, 1:00 pm–2:00 pm
                   Lessons Learned at CU Boulder                                     Greenway B, Second Level
                   Sunday, 1:00 pm–2:00 pm
                   Greenway E, Second Level
                                                                                       T E C H NO LO GY

                                                                                     The presenters will discuss the current credential
                     T E C H NO LO GY   COMPLIANCE                                   landscape and how to leverage technologies as they
                   CU Boulder's Office of the Registrar is leveraging                relate to validation, security, and why the CeDiploma® is
                   PeopleSoft customized functionality to improve how we             uniquely suited to become the global standard. Find out
                   address and adhere to FERPA laws. Come learn about                more about program and learning outcomes, along with
                   the CU security passphrase; CU Guest Access, which is             Apostille updates and vendor alliances that will enhance
                   a student authorized third-party portal; and our FERPA            the student experience. Johns Hopkins University is
                   consent to release process. Presenters will review recent         seeing the future of this information in a digital credential.
                   changes from a functional user perspective, discuss
                                                                                     Presenters
                   challenges with getting students on board, and share
                                                                                     Tom Black, Johns Hopkins University
                   what has been gained from implementing these changes.
                                                                                     Christopher Jackson, Paradigm
                   Presenters                                                        Hans Cooper, Johns Hopkins University
                   Kristi Wold-McCormick, University of Colorado Boulder
                   Reid Kallman, University of Colorado Boulder

                   16                                     July 8–10, 2018 • Hyatt Regency Minneapolis • Minneapolis, MN • www.aacrao.org
2018 AACRAO Technology & Transfer Conference

8130: Simplify Course Search and Registration                 8154: How Ohio State is Using iPads to

                                                                                                                           SESSIONS —SUNDAY
Through Unified Data Presentation                             Transform the Student Experience
Sunday, 1:00 pm–2:00 pm                                       Sunday, 1:00 pm–2:00 pm
Greenway I, Second Level                                      Greenway G, Second Level

                                                                T E C H NO LO GY
 EMERGENT TECH                                                                     EMERGENT TECH

CourseLeaf FocusSearch (FS) helps students to quickly         This fall, The Ohio State University will deploy 10,000
and easily register for classes by streamlining the           iPads to new students on the main and four regional
presentation of course data into a central course search      campuses. This provided an opportunity to launch apps
and registration solution. Students search for classes        specifically for Ohio State students and to redesign
and build their schedule using personalized course            classes knowing that each student has the same
recommendations based on their academic profile.              technology. Hear how the university used this as a
Registrars lower administrative maintenance, eliminate        transformative opportunity and how Enrollment Services,
redundant information, and reduce strain on their SIS         University Registrar and Student Financial Aid were
by retiring multiple systems, while providing real-time       engaged in the partnership.
registration data such as seat fill-rates.
                                                              Presenter
Presenter                                                     Jack Miner, The Ohio State University
Lee Brintle, CourseLeaf from Leepfrog Technologies, Inc.

                                                                Breakout Sessions
8153: EU GDPR: Overview and Requirements                        Sunday, 2:15 pm–3:15 pm
Sunday, 1:00 pm–2:00 pm
Greenway D, Second Level

                                                              7827: TES-ting the Waters of Transfer
 SYSTEMS MGMT
                                                              Technology
The European Commission published a General Data
Protection Regulation in December 2015, replacing the         Sunday, 2:15 pm–3:15 pm
Data Protection Directive that had been in place for          Greenway C, Second Level
more than 20 years. Enforcement began May 25, 2018.
This session will address: who the regulation applies
to and how to assess your readiness in complying                TRANSFER
with the regulation; how an institution can build a           The Online and Professional Studies division of California
plan that includes best practices; how to conduct a           Baptist University is using technology to help with
gap assessment; timeline needed; and how to launch            transfer-course articulations. This session will explore
your plan.                                                    how we got started with TES and Transferology and how
Presenters                                                    we use them to support our goal of being a transfer-
Julia Funaki, AACRAO International                            friendly institution.
Mark McConahay, Indiana University—Bloomington                Presenter
                                                              Amber Andrade, California Baptist University

July 8–10, 2018 • Hyatt Regency Minneapolis • Minneapolis, MN • www.aacrao.org                                       17
2018 AACRAO Technology & Transfer Conference

                   7840: It's Just Scheduling: How the University                         7853: A 360 Degree Approach to
SESSIONS —SUNDAY

                   of Minnesota Schedules 10,000 Classes into                             Transfer Success
                   1,200 Rooms                                                            Sunday, 2:15 pm–3:15 pm
                   Sunday, 2:15 pm–3:15 pm                                                Greenway D, Second Level
                   Greenway G, Second Level

                                                                                            TRANSFER

                    ACADEMIC POLICY               OPERATIONS                              Creating a culture of transfer at an 11 (soon to be 12)
                   Scheduling at the University of Minnesota is a complex,                campus community college district can be difficult.
                   decentralized process. UMN provides an enterprise-level                Learn how Austin Community College is using a
                   class scheduling system that supports all five campuses,               360 degree approach to instill transfer awareness,
                   hundreds of departments, and thousands of staff, faculty,              support, and preparation in all areas of the community
                   and students. We will walk through all phases of the                   college experience. Discussion will include transfer
                   scheduling production calendar and the associated                      programming, advisor training, partnership events,
                   software and business processes that allow the UMN to                  and faculty training that support the college's guided
                   place 10,000 classes into 1,200 rooms every semester.                  pathways model.

                   Presenter                                                              Presenter
                   Christine Mounts, University of Minnesota                              Teresa Renee Esparza, Austin Community College

                   7846: Guided Pathways: The Functional Use                              7854: Streamlining the Student Experience
                   of College Systems to Support Recruitment,                             Sunday, 2:15 pm–3:15 pm
                   Retention and Completion                                               Greenway B, Second Level
                   Sunday, 2:15 pm–3:15 pm
                   Greenway A, Second Level
                                                                                              GOALS

                                                                                          When it comes to accessing critical information and
                     HO
                          LISTI
                                  C THINKI
                                             NG        TRANSFER                           campus resources, students often have to rely on a
                   A community college registrar and a faculty member                     handful of impersonal, disconnected apps and a barrage
                   will chronicle the processes and systems developed                     of information and resources. And, if the information or
                   to support guided pathways at a large multi-campus                     technology isn't widely adopted by students, the journey
                   community college. This presentation will discuss the                  can be even more fragmented. Join us for a discussion
                   national research findings on guided pathways, as well as              on how to deliver a unified, streamlined student
                   the community college's response to improve the student                experience—from new student on-boarding to career
                   experience. Learn about the phases of implementation,                  exploration—that expands channels through which
                   along with successes and barriers.                                     institutions support students and helps to remove simple
                                                                                          barriers that can knock students off-course.
                   Presenters
                   Rachel Erkkila, Des Moines Area Community College                      Presenter
                   Jeanie Kerber, Des Moines Area Community College                       James Wallen, Civitas Learning

                   18                                             July 8–10, 2018 • Hyatt Regency Minneapolis • Minneapolis, MN • www.aacrao.org
2018 AACRAO Technology & Transfer Conference

7972: AACRAO Federal Relations Update

                                                                                                                                                                                                                 SESSIONS —SUNDAY
Sunday, 2:15 pm–3:15 pm
Greenway J, Second Level                                                                                                     INNOVATION                              Emerging Technologies for Student Success

                                                                                                                                HUB
    INTEGRITY                                                                                                 8018: Keep Between the Lines: Exploring Good
Join William Gil, AACRAO's Director of Government                                                             Governance of Data Integration
Relations, as he provides an update on the Higher                                                             Sunday, 2:15 pm–3:15 pm
Education Act (HEA) reauthorization and other issues that
are of interest to conference participants.                                                                   Lakeshore BC, Main Level
                                                                                                                                                            RATION
                                                                                                                                                       NTEG
                                                                                                                                                     AI
Presenter

                                                                                                                                                   DAT
                                                    BLOCKCH
                                                           A

                                                           IN
                                                                         EGRATION                    ATI

                                                                                                    ON
                                                                      INT           D ATA VIS U ALIZ

                                                                  A
                                                               DAT
William Gil, AACRAO                                                                   CHATBOT

                                                                                                                EMERGENT TECH       SYSTEMS MGMT

                                                                                                              As secure as you may wish to maintain them, institutional
                                                                                                              data must be shared, exchanged, and invested, to both
8003: Mission Possible: Creating a Unified                                                                    prove and improve their worth. This session explores
Approach in a Decentralized Environment                                                                       how student record and other institutional data can—
Sunday, 2:15 pm–3:15 pm                                                                                       with careful guidance—complement your school in
Greenway H, Second Level                                                                                      the interactions it has with other institutions, agencies,
                                                                                                              systems, and outreach initiatives.
                                                                                                              Presenters
  COL
        L A B O R AT I O N   TRANSFER                                                                         Scott Campbell, University of Chicago
Multiple campuses with transfer evaluators reporting                                                          Andrew Hannah, University of Chicago
through different lines, differences in student
populations, and specialized programming and
curriculum created a unique challenge in implementing                                                         8110: Leveraging Technology to Ensure
consistent transfer policies and practices. In this session,
                                                                                                              Compliance During Campus Crises
we discuss how we maximize existing technology and
build relationships to navigate our way to a collaborative                                                    Sunday, 2:15 pm–3:15 pm
process for transfer.                                                                                         Greenway E, Second Level

Presenters
Jason Harris, Campbell University
Jamie Kipfer, Campbell University                                                                                T E C H NO LO GY     COMPLIANCE

                                                                                                              This presentation covers the technical aspects of
                                                                                                              urgent responsiveness to imposed policies (required
                                                                                                              vaccinations and felony conviction reporting), which
                                                                                                              mandated technical solutions by the Office of the
                                                                                                              Registrar in collaboration with other critical units
                                                                                                              on campus.
                                                                                                              Presenters
                                                                                                              Jacob Jones, The University of Alabama Birmingham
                                                                                                              Rebecca Mathern, Oregon State University

July 8–10, 2018 • Hyatt Regency Minneapolis • Minneapolis, MN • www.aacrao.org                                                                                                                              19
2018 AACRAO Technology & Transfer Conference

                   8126: Join the Transcript Revolution! Reduce
SESSIONS —SUNDAY

                   Your Workload and Delight Your Students with                        8021: Opening Plenary: Communication and
                   the Clearinghouse's Transcript Service                              Technology for a Changing Generation:
                                                                                       Gen Z & 2025
                   Sunday, 2:15 pm–3:15 pm
                                                                                       Sunday, 4:00 pm–5:30 pm
                   Greenway I, Second Level
                                                                                       Nicollet Ballroom, Main Level

                     T E C H NO LO GY
                                                                                         COM
                                                                                               M U N I C AT I O N   T E C H NO LO GY
                   Join the nearly 1,000 schools already using the
                   Clearinghouse's service and hear how it has transformed             There is changing happening all around us. One
                   their transcript production and delivery. In addition to the        of the most relevant changes to higher education
                   online ordering and electronic delivery options, we can             professionals is the current shift in our student body
                   also print and mail your paper transcripts. Come see the            from Gen Y to Gen Z. How do we change to help
                   new ordering pages (making the ordering process even                our students on their transformational journeys?
                   easier), hear about our relationship with Liaison (easy             Dr. Sheetal Patel will speak about how we can
                   transcript delivery to over 40 CASs), and learn about our           adapt communication and technology to meet the
                   other new features and functionality.                               demands of an ever-changing generation.

                   Presenter                                                           Presenter
                   Nancy Penna, National Student Clearinghouse                                                      Sheetal Patel, Stanford Graduate
                                                                                                                    School of Business
                   Casey Wallen, National Student Clearinghouse

                     Refreshment Break in Exhibit Hall
                     Sunday, 3:15 pm–4:00 pm
                     Exhibit Hall, Main Level                                          Opening Reception in the Exhibit Hall
                                                                                       Sunday, 5:30 pm–7:00 pm
                                                                                       Exhibit Hall, Main Level
                                                                                       Attend the welcome reception and enjoy hors
                                                                                       d'oeuvres and a complimentary drink courtesy
                                                                                       of CollegeSource. Take time to network with
                                                                                       colleagues and engage with our exhibitors, who will
                                                                                       highlight the latest technology innovations, useful
                                                                                       tools, and cost-effective products for your institution.
                                                                                       Drink ticket provided by

                   20                                     July 8–10, 2018 • Hyatt Regency Minneapolis • Minneapolis, MN • www.aacrao.org
105 th

AACRAO
ANNUAL MEETING

 MARCH 31 – APRIL 3, 2019
 LOS ANGELES CONVENTION CENTER   ✦   LOS ANGELES, CA

                                                       www.aacrao.org
WHEN YOU SUCCEED, SO DO YOUR STUDENTS.
Improve outcomes for your institution, processes, and people.

 You're committed to your students' success. To support positive student   "AACRAO Consulting provided invaluable
 outcomes, you must also support your institutional success — even in      assistance to our campus during a period
 the face of rapid change, limited resources, heightened competition,      of significant change. AC brought some
 and complex challenges.                                                   of the best thinking in the profession
                                                                           to help us reshape our processes and
 At AACRAO Consulting, your institutional success is our only focus.       strategies in admissions and enrollment.
 As part of the respected, non-profit American Association of Collegiate   The results of our collaboration were
 Registrars and Admissions Officers (AACRAO), we provide unbiased          outstanding."
 expertise, proven best practices, and practical solutions that empower
 you to:                                                                   — Daniel Little, Chancellor
                                                                           University of Michigan-Dearborn
 • Reach your enrollment and retention goals
 • Align your enrollment strategy with your institution's mission
 • Improve student services, success, and satisfaction
 • Enhance staff organization, knowledge, and productivity
 • Leverage technology to increase efficiencies and results

 START SEEING GREATER SUCCESS FROM YOUR PEOPLE,
 PROCESSES, TECHNOLOGY AND STUDENT OUTCOMES.
 CONTACT AACRAO CONSULTING AND LET'S GET TO WORK.

                                     consulting.aacrao.org

One Dupont Circle, NW, Suite 520 • Washington, DC 20036-1135 • (202) 355-1056 • consulting@aacrao.org
2018 AACRAO Technology & Transfer Conference

MONDAY, JULY 9 AT A GLANCE                                 Breakout Sessions & Roundtables

                                                                                                                  SESSIONS —MONDAY
                                                           10:00 am–11:00 am
  Registration Open                                        Breakout Sessions & Roundtables
  7:00 am–5:00 pm                                          11:15 am–12:15 pm
  Nicollet Promenade, Main Level

  Speaker Lounge                                           Conference Luncheon and Plenary Presentation
  7:00 am–5:00 pm                                          12:30 pm–2:30 pm
                                                           Nicollet Ballroom, Main Level
  Minnehaha, Second Level
                                                           Shanna Smith Jaggars, Assistant Vice-Provost of
  Exhibit Hall Open                                        Research in Undergraduate Education, The Ohio
                                                           State University
  7:30 am–12:30 pm & 2:30 pm–3:45 pm
  Exhibit Hall, Main Level
                                                           Dessert Break in Exhibit Hall
  AACRAO Booth and Bookstore                               2:30 pm–3:15 pm
  7:30 am–12:30 pm & 2:30 pm–3:45 pm                       Exhibit Hall, Main Level
  Exhibit Hall, Main Level
                                                           Breakout Sessions & Roundtables
                                                           3:15 pm–4:15 pm

Continental Breakfast in Exhibit Hall                      Breakout Sessions & Roundtables
7:30 am–8:15 am                                            4:30 pm–5:30 pm
Exhibit Hall, Main Level

Breakout Sessions & Roundtables
8:15 am–9:15 am

Refreshment Break in Exhibit Hall
9:15 am–10:00 am
Exhibit Hall, Main Level

July 8–10, 2018 • Hyatt Regency Minneapolis • Minneapolis, MN • www.aacrao.org                               23
2018 AACRAO Technology & Transfer Conference

                                                                                    7830: One-Stop, Unlimited Possibilities
SESSIONS —MONDAY

                     Continental Breakfast in the Exhibit Hall
                                                                                    Monday, 8:15 am–9:15 am
                     Monday, 7:30 am–8:15 am
                                                                                    Lakeshore A, Main Level
                     Exhibit Hall, Main Level
                     Start your day with a delicious breakfast in the
                     exhibit hall. Relax with a cup of coffee while getting                              COL                                    HO
                                                                                                                                                                        NG
                                                                                                                   L A B O R AT I O N                LISTI
                                                                                                                                                             C THINKI
                     to know our exhibitors.
                                                                                    Murray State University began operating a seasonal one-
                                                                                    stop student service location—Racer One Stop—during
                                                                                    peak semester periods in January 2017. Come learn
                     Breakout Sessions & Roundtables                                how Murray State began the process of creating Racer
                     Monday, 8:15 am–9:15 am                                        One Stop, which offices were involved, and how key
                                                                                    stakeholders from across campus came together to offer
                                                                                    quality service at a convenient location.
                                                                                    Presenter
                   7813: Roundtable: Electronic Exchange of                         Tracy Roberts, Murray State University
                   Student Records (EDX)
                   Monday, 8:15 am–9:15 am
                   Greenway F, Second Level

                                                                                                                                             INNOVATION                      Emerging Technologies for Student Success

                     T E C H NO LO GY   DATA STEWARDSHIP

                   Join this electronic transcript exchange discussion with
                                                                                                                                                HUB
                   the AACRAO Speede Committee. The committee will                  7832: Serving as Registrar: Refereeing the
                   provide updates on their state/province contacts and             Demigods & Reaching Campus Goals through
                   initiatives, as well as the revised EDX Primer. It's an          Data Visualization Techniques
                   opportunity to ask questions, and share experiences,             Monday, 8:15 am–9:15 am
                   issues, and tips related to the electronic exchange of
                                                                                    Lakeshore BC, Main Level
                   student education records and transcripts.
                                                                                   BLOCKCH

                   Facilitators
                                                                                          A
                                                                                          IN

                                                                                                        EGRATION                       ATI
                                                                                                                                   ON

                                                                                                     INT            D ATA VIS U ALIZ
                                                                                                 A
                                                                                              DAT

                                                                                                                      CHATBOT

                   W. Matthew Bemis, University of Southern California
                                                                                                                                                                    N
                                                                                                                                                                TIO

                                                                                                                                                                  IZA
                                                                                                     SYSTEMS MGMT                               D ATA V I S A L
                   Jerald Bracken, Brigham Young University                         This presentation will share refereeing techniques
                   Tuan Anh Do, San Francisco State University
                                                                                    to get faculty to play nicely in the sandbox. We will
                   Patrick Elliott, Harford Community College
                                                                                    share some of the obstacles, misnomers, challenges,
                   Jeff Elliott, University of Missouri—Columbia
                                                                                    misunderstandings, fallacies, and headaches that the
                   Doug Holmes, Ontario Universities' Application Centre
                                                                                    registrar faces, along with simple data visualization
                   Joey LaConte, University of Colorado Boulder
                                                                                    techniques to reach your institution's goals.
                   Michael Maysilles, Caldwell University
                   Susan Reyes, San Diego State University                          Presenters
                   Monterey Sims, University of Phoenix                             Carla Boyd, University of Minnesota—Duluth
                                                                                    Ken Myers, University of Minnesota—Crookston

                   24                                      July 8–10, 2018 • Hyatt Regency Minneapolis • Minneapolis, MN • www.aacrao.org