The 21st Century Schools and Education Programme - May 2017 - National ...
Page content transcription
If your browser does not render page correctly, please read the page content below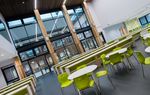 Y Pwyllgor Cyfrifon Cyhoeddus / Public Accounts Committee
   PAC(5)-16-17 P5
                                                               May 2017

Archwilydd Cyffredinol Cymru
Auditor General for Wales

The 21st Century Schools and
Education Programme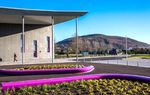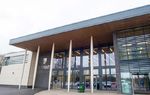 I have prepared and published this report in accordance with the
                          Government of Wales Act 2006.

        The Wales Audit Office study team comprised Claire Flood-Page,
      Rachel Harries and Mark Jeffs under the direction of Matthew Mortlock.

                                 Huw Vaughan Thomas
                                Auditor General for Wales
                                   Wales Audit Office
                                   24 Cathedral Road
                                         Cardiff
                                        CF11 9LJ

The Auditor General is independent of the National Assembly and government. He examines
and certifies the accounts of the Welsh Government and its sponsored and related public bodies,
including NHS bodies. He also has the power to report to the National Assembly on the economy,
efficiency and effectiveness with which those organisations have used, and may improve the use of,
their resources in discharging their functions.
The Auditor General also audits local government bodies in Wales, conducts local government
value for money studies and inspects for compliance with the requirements of the Local Government
(Wales) Measure 2009.
The Auditor General undertakes his work using staff and other resources provided by the Wales Audit
Office, which is a statutory board established for that purpose and to monitor and advise the Auditor
General.
© Auditor General for Wales 2017
You may re-use this publication (not including logos) free of charge in any format or medium. If
you re-use it, your re-use must be accurate and must not be in a misleading context. The material
must be acknowledged as Auditor General for Wales copyright and you must give the title of this
publication. Where we have identified any third party copyright material you will need to obtain
permission from the copyright holders concerned before re-use.
For further information, or if you require any of our publications in an alternative format and/
or language, please contact us by telephone on 029 2032 0500, or email info@audit.wales. We
welcome telephone calls in Welsh and English. You can also write to us in either Welsh or English
and we will respond in the language you have used. Corresponding in Welsh will not lead to a delay.
Mae'r ddogfen hon hefyd ar gael yn Gymraeg.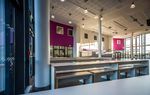 Contents
        Summary                                                             6
        Recommendations                                                     14

    1   The programme is generally well-managed but the Welsh
        Government will need to make some adjustments if the funding or
        approach change for the next band of investment from 2019           20

        The Welsh Government set a clear, long-term direction which its
        partners support although it will need to clarify its detailed
        expectations and manage relationships if the funding or
        approach change in future                                           21

        The Welsh Government has a robust approval process which has
        developed over time but there is a lack of detail in the analysis
        underpinning final decisions on projects                            32

        The Welsh Government manages its funding flexibly and the
        current phase of the programme looks set to remain within budget
        although there is uncertainty about future investment               37

        The regional frameworks for procurement have been a positive
        development but could operate more effectively and will need to
        change for Band B                                                   48
        Councils have generally valued the support provided by Welsh
        Government in developing their programmes to date and new
        arrangements for specialist advice and technical support are
        being put in place                                                  52

4        The 21st Century Schools and Education Programme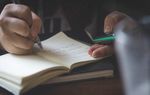 2   The programme is beginning to deliver improved school buildings
    and reduce surplus places but needs to get better value
    from future investment                                                       55

    The programme is beginning to achieve improved school
    buildings but many are still in poor or bad condition and there is
    scope to get better value from the investment                                56
    The programme has contributed to reducing the number of surplus
    school places although difficulties matching demand and supply
    remain                                                                       65
    Identification and monitoring of wider benefits is patchy and there
    are concerns that intended cost savings from energy efficiency
    are not being achieved                                                       70

    Appendices                                                                   78

    Appendix 1 – audit methods                                                   79

    Appendix 2 – profile of the 21st Century Schools and Education
    programme                                                                    81

                                            The 21st Century Schools and Education Programme   5
Summary

6     The 21st Century Schools and Education Programme
1      In 2009 the Welsh Government announced its 21st Century Schools
       programme (the programme). Its 2010 business case confirmed that it
       was to be a long-term capital investment programme to improve learning
       environments and educational outcomes. It also aimed to enable councils
       to address the long-standing problem of surplus school places and create
       a more sustainable education estate (Box 1). In 2012 the then Minister
       for Education and Skills invited further education colleges to submit their
       capital investment priorities for inclusion within the programme1.

Box 1: 21st Century Schools and Education Programme – aims and objectives

    The programme's overarching aim is to act as an enabler to enhance teaching and
    learning within a sustainable environment throughout the whole of Wales. To do
    this, the Welsh Government, in partnership with the WLGA and councils will deliver:
    • learning environments for children and young people in Wales aged from 3 to 19
      that enable the successful implementation of strategies for school improvement
      and better educational outcomes;
    • a sustainable education system through better use of resources to improve the
      efficiency and cost-effectiveness of the education estate and which enhances
      local public service provision; and
    • a 21st Century Schools standard for all schools in Wales which reduces
      recurrent costs, energy consumption and carbon emissions.

2      The programme is a collaboration between the Welsh Government,
       Welsh Local Government Association (WLGA), local authorities, Diocesan
       education authorities for the voluntary-aided sector and Colegau Cymru,
       representing further education. It is co-funded, with the Welsh Government
       providing 50% of funds in most circumstances.

1 Subsequently the programme is referred to as the '21st century schools and education programme'.

                                                           The 21st Century Schools and Education Programme   7
3      The programme is intended to be long-term and is phased. Band A runs
       between 2014-15 and 2018-19. Initially, the Welsh Government intended
       Band A to start in 2012 but, an unfavourable funding settlement in 2010
       led to the programme being paused. Councils reassessed their schools
       programme based on a 50% Welsh Government contribution rather than
       the initial suggestion of 70% government funding. At the end of 2011, the
       Welsh Government announced Band A of the programme from 2014. It
       also made available £42 million of transitional funding for councils' priority
       projects in the meantime. The total budget for Band A is around £1.5 billion
       with a mix of new and substantially refurbished buildings. Councils must
       still invest in smaller and routine maintenance to keep existing buildings
       in good repair. The Welsh Government is currently working with councils,
       further education colleges and the voluntary-aided sector to develop plans
       for Band B of the programme from 2019-20.
4      We reported previously on capital investment in schools in 20102 and
       the National Assembly's Public Accounts Committee then produced its
       own report3. These reports identified weaknesses in the planning and
       management of capital investment in schools and made recommendations
       to be taken forward in the 21st Century Schools programme. In our current
       review, we have not sought to systematically follow-up progress against
       these recommendations. However, where appropriate we do comment
       in this report on whether the current programme is better than what went
       before.
5      At what is still a relatively early stage in the programme, we have
       examined whether the Welsh Government's arrangements for its design
       and delivery provide a sound basis for the programme now and in the
       future. We concentrate on Band A of the programme from 2014-15 and
       plans for Band B from 2019-20. We did not examine individual councils'
       decision making process in regard to school organisation or developing
       their local programmes. Nor did we examine the procurement of building
       and refurbishment works by individual councils or further education
       colleges or the operation of the procurement frameworks. We do not
       consider councils' expenditure on routine maintenance and minor
       refurbishments or school buildings completed from 2014 but funded
       outside of the programme.
6      Overall, we have concluded that the Welsh Government is generally
       managing the 21st Century Schools and Education Programme
       well but will need to clarify some detailed expectations and make
       adjustments in response to proposed changes in approach and
       funding to get better value from future public sector investment.

2   Auditor General for Wales (July 2010) Capital Investment in schools
3   National Assembly for Wales Public Accounts Committee (December 2010) Capital Investment in
    Schools

8          The 21st Century Schools and Education Programme
7   It is clear from the evidence we have seen that the programme's approach
    is a vast improvement on what went before. The shift from an annual grant
    to a long-term programme has led to a profound change in the approach
    to improving the education estate in Wales. In the past, the short-term
    focus meant councils would patch-up school buildings to make them last
    beyond their expected life span. They were reluctant to start major, and
    often controversial, school re-organisations without any guarantee of the
    funding required to deliver those plans over many years. The programme
    addresses those underlying strategic problems and has been welcomed
    by councils across Wales. Indeed, the close working between the Welsh
    Government and councils to develop and manage the programme is a
    very positive feature of this programme.
8   The Welsh Government is generally managing programme finance
    appropriately. Few projects, so far, have gone over-budget and the Welsh
    Government is flexible in bringing forwards projects where there are
    potential under spends. Overall, the governance arrangements around
    project approval are robust. The Welsh Government has a sound process
    for reviewing and approving the strategic plans for re-organising schools
    in each council area and the detailed plans for building or substantially
    refurbishing individual schools. However, there does need to be some
    tightening up of the analysis to inform final Ministerial decisions.
9   The Welsh Government is now addressing some gaps where it did not
    set out its expectations clearly at the outset. In particular, it is now being
    clearer about the detailed specifications of new schools (such as how big
    classrooms should be) and exactly what wider benefits the programme
    intends to achieve. The Welsh Government's requirement for councils to
    come together to procure construction and refurbishment using common
    regional frameworks is a positive development that could result in
    efficiencies of scale. In practice, these frameworks have not been used as
    effectively as they could have been.

                                               The 21st Century Schools and Education Programme   9
10   The programme is starting to achieve new and refurbished school
     buildings across Wales. The programme seems broadly on track to
     achieve the intended number of projects. Of the 176 planned schools and
     further education projects in the programme, 132 schools and six further
     education projects have been approved. Of these, 59 are complete.
     There are 37 schools and one further education project in planning but
     which have not yet been approved. There have been some delays to
     projects, particularly secondary school projects that have involved complex
     and controversial re-organisation of local schools. However, the Welsh
     Government could have got better value, by requiring projects to adhere
     to industry standards from the outset and by encouraging the wider use of
     building information modelling in the construction process which has been
     shown to be associated with substantially reduced costs. We estimate that
     had industry standards for school sizes been applied throughout Band A,
     the programme could have saved between £28 million and £35 million.
11   It is difficult to be sure about the scale of change in the overall school
     estate and the remaining challenge. By the end of 2019-20 almost all
     schools that were classed as bad in 2010 should have been either
     replaced or brought up to satisfactory or good condition. However,
     since 2010 many schools have deteriorated and are now in poor or bad
     condition. The scale of the remaining challenge is unclear. An independent
     review of a sample of councils' 2016 condition assessments changed
     the councils' original categorisations for almost four in ten schools.
     However, regardless of the quality of the data, it is clear that there remain
     a significant number of schools across Wales that are in bad or poor
     condition or are unsuitable. The Welsh Government intends that by
     2024-25 there will be no 'bad' schools and the number of 'poor' schools
     will have reduced by 25%.

10      The 21st Century Schools and Education Programme
12   The programme has contributed to a reduction in the overall number of
     surplus school places. In part, this is due to school re-organisations that
     have closed down and merged schools. But demographic changes have
     also contributed, with a rising birth rate at the start of this decade that
     has seen a rise in the number of primary school pupils. Surplus places
     in primary schools fell from 21% in 2010 to 13% in 2016. This figure is
     closer to the Welsh Government's target of 10% surplus places to allow
     for changes within the year and some parental choice. Surplus places in
     secondary schools rose from 16% to 20.5% over the same period, but this
     picture is likely to change as the current cohort of primary school children
     move through to secondary school. These demographic factors vary
     considerably from council to council, with some still having large surplus
     places. Nonetheless, even in areas with high surplus capacity, individual
     schools may be oversubscribed. More recently, however, the birth rate has
     dropped off significantly and it is this volatility that adds to the difficulties
     facing councils and the Welsh Government in predicting and planning for
     future demand, for primary education in particular.
13   The programme is contributing towards the Welsh Government's goal
     of increasing the number of pupils learning through the medium of
     Welsh. Planning for and meeting demand for Welsh-medium education
     is complex. Building and refurbishing schools can only play a part in
     addressing those issues. Our analysis suggests that councils have
     prioritised Welsh-medium education in their school re-organisation plans,
     with more being spent per Welsh-medium learner than English. However,
     there remain a wider set of challenges if the Welsh Government is to
     meet its ambitious targets to continue to increase the proportion of pupils
     learning through the medium of Welsh from 21% in 2009 to 30% by 2020.
14   The evidence on the extent to which the Welsh Government is achieving
     the wider benefits it intended is less clear:
     • there is evidence to suggest that the project is leading to local economic
       and social benefits, but these have not been consistently measured and
       have recently been defined more clearly;
     • some new school buildings have not achieved the intended
       environmental standards and there is widespread concern that energy
       efficiency technology has not delivered the expected cost savings;
     • the evidence on attainment is unclear. It is difficult to establish a causal
       link between school buildings and educational attainment, but the Welsh
       Government's plans to get schools to track benefits post-occupancy
       should help provide some clarity;
     • the programme has led to new schools that are offering a wider range of
       services to the community.

                                                  The 21st Century Schools and Education Programme   11
15      Looking forwards, the Welsh Government and its partners will need to
        manage some new risks as well as learn from progress to date. The Welsh
        Government is currently developing Band B of the programme, which will
        run from 2019-20 to 2023-24. It has allocated indicative capital funding for
        part of the period. Revenue funding of £500 million will also be available
        for design, build and facilities management of new facilities. This use of
        the Mutual Investment Model, the Welsh Government's planned form of
        public –private partnership to design, build, finance and manage new-
        build schools raises new risks and challenges. The Welsh Government is
        working with partners in terms of local funding contributions but at the time
        of drafting this report, had not confirmed its funding plans. Many councils
        told us that they are struggling to find the funding to continue to invest in
        schools. Councils have already significantly increased their borrowing and
        sold off assets in order to fund their contribution to the programme. At the
        time of drafting, Councils and further education institutions are developing
        their plans for Band B. There is a degree of urgency to finalising these
        funding decisions as there is much work to do to plan and engage
        communities so that projects will be ready to start in April 2019.
16      Emerging plans for Band B suggest that the Welsh Government is
        intending to be more directive. The Welsh Government has already started
        to be more robust in requiring projects to adhere to industry standards on
        size and looking at standardising costs. It is also considering introducing
        a requirement for greater standardisation and joint procurement of new
        school buildings across council areas. While there are strong arguments
        that this approach will provide better value for money buildings, the Welsh
        Government will need to manage the risks that more centralisation and
        standardisation poses to the collaborative ethos that the programme has
        engendered to date.
17      Looking forwards, the programme will also need to operate in line with
        the Well-being of Future Generations (Wales) Act 2015. The Act sets a
        framework of seven goals to develop and protect the social, economic,
        development and cultural well-being of Wales and five ways of working
        to achieve sustainable development. Although the programme pre-dates
        the Act, the way in which the programme was designed means that
        it is already reflects, to some extent, the five ways of working (Box 2)
        and some of the Welsh Government's well-being objectives4. There is,
        however, scope for improvement in some respects, or potential risks for
        the future.

4    Welsh Government (November 2016) Taking Wales Forward: Welsh Government's well-being
     objectives

12          The 21st Century Schools and Education Programme
Box 2: The Well-being of Future Generations (Wales) Act 2015

 Way of working      Wales Audit Office commentary

 Long Term           This is a long-term programme running for at least ten years. For
                     Band B and beyond the Welsh Government faces the challenge of
                     clarifying the funding arrangements for the longer-term, including
                     balancing short-term benefits and long term costs of using private
                     finance to part-fund the programme.

 Prevention          The programme aims to support wider policy goals of early years'
                     intervention including using schools to provide community facilities
                     for families. Its emphasis on creating an estate that can deliver the
                     modern curriculum and support attainment is intended to prepare
                     pupils for life. The Welsh Government recognises that, together with
                     councils, it needs to do more to ensure schools are seen and used
                     more as a community resource.
 Integration         The programme has clear elements of integration, from a strategy
                     to integrate school building with wider education, through to detailed
                     governance arrangements that involve different parts of Welsh
                     Government and other sectors, including councils, further education
                     and faith schools.
 Collaboration       The programme has been designed and managed in a genuine
                     collaboration between the Welsh Government and councils. Going
                     forwards, there are risks balancing the collaborative ethos with
                     emerging plans for greater central control over the programme and
                     the design of schools.

 Involvement         The Welsh Government has established processes for involving and
                     consulting with all partners, learners, parents and the general public
                     about school organisation in the 2013 School Organisation Code.
                     There are examples where designers and builders have included
                     learners and teachers in decision-making about the planning and
                     design of new and refurbished buildings. Going forwards, sustaining
                     public and staff engagement may be more challenging if there is a
                     move to more standardised buildings although this is not inevitable.

                                                     The 21st Century Schools and Education Programme   13
Recommendations
The Welsh Government has shown a commitment to improving and refining its
arrangements for the programme. We are aware that the Welsh Government
is developing its approach and thinking in many of the areas covered by the
recommendations for improvement below.

 Ensuring that the programme's governance arrangements remain fit for
 purpose as the approach and funding develop for Band B

 R1   Overall, our view is that the governance arrangements for overseeing
      and approving projects are sound. However, we found that the final
      advice put to Ministers, on which to base their funding decisions, did
      not adequately reflect outstanding risks and concerns with the projects.
      The Welsh Government has subsequently updated its approach but
      there is scope to go further. The Welsh Government should ensure
      that Ministerial briefings on which funding decisions are taken set
      out the actions taken in response to any concerns or conditions
      identified by the Capital Investment Panel.

 R2   Going forwards, the Welsh Government is likely to make some
      substantial changes to the way the programme is funded and
      managed. The Welsh Government will need to finalise updated
      governance arrangements for Band B of the programme that take
      appropriate account of:
      a the complexities of making use of revenue funding, learning
        from the experience of other parts of the UK; and
      b any shift in the balance of funding between partners.

14      The 21st Century Schools and Education Programme
Clarifying the approach to funding for councils, church schools and
further education colleges for Band B

R3   The Welsh Government is currently consulting with councils and further
     education colleges about the funding for Band B and, in particular,
     if there is appetite to participate in the Mutual Investment Model.
     Recognising this on-going work, the Welsh Government should set
     out its plans for funding Band B of the programme as soon as
     possible, taking into account:
     a the volume and cost of the remedial work required to bring all
       schools in Wales, including voluntary-aided schools, up to a
       good or satisfactory standard; and
     b the capacity of councils, further education colleges and the
       dioceses to fund further capital or revenue based investment in
       schools.

Developing an up to date, reliable picture of the condition and
suitability of the education estate

R4   A national condition survey in 2010 helped to provide a clear baseline
     on the condition and suitability of the school estate, although there has
     been little public reporting of the data or the progress of the programme
     nationally. Since then, councils have updated their data annually. A
     sample survey was also carried out in 2016 to assess consistency of
     data. Given the proportion of schools that were judged to be incorrectly
     categorised, we recommend that the Welsh Government:
     a urgently issue updated guidance on classifying schools,
       setting out any common issues and errors identified in the
       sample review;
     b require councils to update their assessment of every school,
       based on the updated guidance;
     c carry out another review of a sample of the data to check
       that councils are applying the categories correctly and
       consistently; and
     d report publicly on progress to improve the condition and
       suitability of the school estate alongside achievement of wider
       benefits.

                                             The 21st Century Schools and Education Programme   15
Addressing surplus places and school place planning

 R5   The programme has prioritised the reduction of surplus places and
      has been one of several factors contributing to a fall in surplus places
      although most councils are still above target, especially for secondary
      school places. For Band B, the Welsh Government is prioritising
      building condition more than surplus places. The Welsh Government
      should continue to work with councils to:
      a ensure that the programme continues to contribute to a
        reduction in surplus places despite the shift in priorities,
        especially in those council areas where a growth in the
        secondary age population is not expected;
      b ensure that building programmes for Band B appropriately
        reflect local demand for Welsh-medium education and the
        Welsh Government's intentions to substantially increase the
        number of pupils learning through the medium of Welsh;
      c engage with Diocesan authorities to assess the likely demand
        for faith schools across Wales; and
      d identify cost effective and timely approaches for councils that
        face acute pressures for new places.

 Creating a sustainable estate with lower running costs
 R6   Some of the completed new school buildings are not achieving the
      Welsh Government's energy efficiency and sustainability targets
      for the programme. We recommend that the Welsh Government
      strengthens its work with councils to:
      a liaise with industry experts to understand the gap between
        expected and achieved energy efficiency performance and how
        it can be remedied and reduced in future projects;
      b challenge business cases that rely on significant savings from
        energy efficiency technology in the whole life cost assessment
        robustly; and
      c encourage schools to assess their energy use when the
        building is first occupied and then annually to ensure that they
        are benefitting from the anticipated recurring savings in energy
        costs.

16      The 21st Century Schools and Education Programme
Ensuring more cost effective procurement of projects

R7   Analysis of the costs of completed Band A projects shows significant
     variation in the total costs as well as in ICT and fixtures, fitting and
     equipment costs. New schools have exceeded the maximum industry
     area standards by 7-10%. Some projects are using an approach
     known as Building Information Modelling in the design and construction
     phases that has been shown to achieve time and cost savings as well
     as improving quality. The Welsh Government should build on work
     already carried out to:
     a reach agreement with councils, other partners and industry
       representatives on the options for bringing greater
       standardisation to the projects including floor area and
       elements of the build;
     b require the use of Building Information Modelling in projects
       within the programme; and
     c provide more detailed guidance about the level of IT and
       fixtures, fittings and equipment that can be funded from the
       programme to ensure consistency between projects.

                                             The 21st Century Schools and Education Programme   17
R8   There is evidence that the regional procurement frameworks are not
      operating as intended, with some duplication and councils not adopting
      good practice in procurement methods. The Welsh Government
      should:
      a ensure that councils adopt accepted good practice in the
        approach to construction, with a presumption in favour of
        design and build (excepting projects funded through the
        Mutual Investment Model);
      b improve communication with industry on the likely timing and
        scale of work under the frameworks;
      c understand and address the reasons why some councils
        are conducting pre-tender exercises despite contractors
        already having gone through the same process to get on the
        frameworks; and
      d engage stakeholders, including councils and the construction
        industry, in developing and finalising the procurement
        frameworks in light of changes for Band B.

 Achieving wider benefits from programme investment and sharing
 good practice

 R9    The Welsh Government has now established more clearly than in
       the past what benefits it wants to achieve through the programme.
       It has established a discrete set of targets for local supply chain,
       apprenticeships and training and STEM engagement with schools. It
       is also clear that a future priority will be to make more community use
       of the school buildings. To increase the wider benefits flowing from
       investment in the programme, the Welsh Government should:
      a ensure that its targets for projects remain stretching over time;
      b promote good practice in achieving community benefits, for
        example through regularly updating the 21st century schools
        website, regional networks and industry events; and
      c review how the identified barriers to increasing community
        use of school buildings can be addressed in Band B of the
        programme.

18      The 21st Century Schools and Education Programme
Ensuring that a suitable level of technical skills and knowledge is
available to the programme team and councils

R10   The Welsh Government has put in place arrangements for technical
      support to the programme. It has strengthened the capacity of its
      own team through recruitment of experts in public-private finance. It
      is also setting up framework contracts to provide technical support to
      councils. Given the technical changes to the programme under
      Band B, the Welsh Government should, at the end of 2018, fully
      review whether the arrangements are working to:
      a provide the Welsh Government with the technical expertise it
        needs to manage and oversee the programme; and
      b provide councils with the technical support they need to plan
        and deliver the programme locally.

                                             The 21st Century Schools and Education Programme   19
Part 1

 The programme is generally
 well-managed but the Welsh
 Government will need to make some
 adjustments if the funding or approach
 change for the next band of investment
 from 2019

20   The 21st Century Schools and Education Programme
1.1 In this part of the report, we examine the Welsh Government's
    establishment and management of the 21st Century Schools and
    Education programme (the programme). We report both on the
    arrangements for Band A from 2014-2019 and developing plans for Band
    B from April 2019. The majority of our analysis focuses on schools which
    necessarily form the bulk of the programme. However, we also include
    references to further education colleges in Wales which are part of the
    programme. We focus on five risks often associated with a programme of
    this size and complexity:
     • clarity of strategic direction and objectives;
     • good governance, as regards decision-making and transparency;
     • availability of funding and financial management;
     • procurement arrangements; and
     • capacity and support for delivery.

The Welsh Government set a clear, long-term direction
which its partners support although it will need to clarify
its detailed expectations and manage relationships if the
funding or approach change in future
The Welsh Government made clear that the programme would be
long-term, strategic and collaborative with broad ambitions beyond
improving buildings
1.2 From the outset, the programme was clearly about more than improving
    building condition. The November 2010 business case for the programme
    confirmed that it was to be a major and strategic long-term investment
    aiming to achieve:
     • learning environments for children and young people in Wales aged
       from 3 to 19 that enable the successful implementation of strategies for
       school improvement and better educational outcomes;
     • a sustainable education system through better use of resources to
       improve the efficiency and cost-effectiveness of the education estate
       and which enhances local public service provision; and
     • a 21st century schools standard for all schools in Wales which reduces
       recurrent costs, energy consumption and carbon emissions.

                                                 The 21st Century Schools and Education Programme   21
1.3 The capital investment programme formed one strand of the
    Welsh Government's plans to transform education by improving
    and more clearly linking pre and post 16 education published in
    September 20085. As well as creating a single capital fund for 21st
    Century Schools and further education, the Welsh Government's
    plans included developing the school curriculum and qualifications,
    requiring councils to offer wide ranging curriculum to 14-19 year olds
    that included a vocational qualifications through the 2008 Learner
    Measure and wide ranging initiatives to raise standards6.
1.4 From the outset, the Welsh Government and the Welsh Local
    Government Association (WLGA) developed the programme
    collaboratively. Initially, the WLGA recruited and employed the
    programme staff although programme management transferred to
    the Welsh Government in 2012. The WLGA have continued to play
    an active role on the Programme Board. We found that WLGA staff
    still retain a strong sense of ownership of the programme. They
    consider their involvement to have been key in setting the scene for
    the programme and ensuring councils were well-informed about what
    to expect.
1.5 Our 2010 report found weaknesses in the previous strategic
    approach. In particular we found that the previous annual grant
    funding approach did not provide councils with sufficient certainty to
    be able to develop a strategic approach to school planning or commit
    to larger investments. As a result, councils' programmes had tended
    to focus on primary schools rather than costly secondary projects.
    The approach also encouraged a short-term solution of 'patching-up'
    schools rather than making a strategic investment in a new school or
    major refurbishment. In their responses to our survey, many councils
    referred to the long-term funding commitment as a key strength of
    the programme.

5    Welsh Government (September 2008) Transforming Education and Training Provision in Wales:
     Delivering skills that work for Wales
6    The Welsh Government set out its approach to raising standards in schools in its School
     Effectiveness Framework (February 2008) and for post-school provision in Skills that work for Wales
     (July 2008). Its plans for higher education were in For our Future (November 2009).

22           The 21st Century Schools and Education Programme
Councils were generally clear about the programme's objectives
for Band A, although there were some trade offs between
local and national priorities and the Welsh Government did
not clearly define the wider benefits it expected to get from the
programme
1.6 Councils focused their plans for the first band of investment on
    the Welsh Government's top priorities of reducing surplus places
    and improving building condition. Despite challenging timescales,
    all councils developed a strategic outline plan for schools re-
    organisation by the end of 2010. Most councils responding to
    our survey believed that the Welsh Government's approach and
    guidance about prioritising individual projects was clear. However,
    diocesan officers responsible for voluntary aided schools reported
    that it was difficult to engage with and influence the shape of councils'
    individual strategic outline programmes, particularly because each
    diocese officer had to liaise with several councils in the relatively
    short time available. Voluntary-aided schools' difficulties were
    compounded by inaccurate Welsh Government guidance which,
    although corrected later, initially stated that the schools' contribution
    to costs was to be higher than 15% of the total (Box 3).

Box 3: Voluntary-aided schools in Wales

 At the outset of the programme there were 252 church schools in Wales: 92
 voluntary-controlled schools where the local authority is totally responsible for
 admissions and for upkeep of the buildings and 160 voluntary-aided schools.
 School Governors have a substantial influence in the running of the schools and
 are required to contribute to capital costs. The Welsh Government funds 85%
 of the cost of renewing or maintaining the buildings. It also allocates an annual
 Capital Repair and Maintenance Grant to each diocese for routine maintenance.
 Regulations on the capital funding of faith schools in England changed in 2002,
 reducing the Governors' contribution to capital investment from 15% to 10%. This
 change did not apply in Wales.
 Voluntary-aided schools are administered by the seven Church in Wales and four
 Roman Catholic dioceses, each spanning several local authorities. A representative
 from nine diocesan directors in Wales sits on the Programme Board.

                                                  The 21st Century Schools and Education Programme   23
1.7 The Welsh Government intended that all councils would benefit from
    investment through the programme, even though not all had a high
    proportion of either poor-condition buildings or surplus places. While the
    overall programme objectives included improving the school estate and
    reducing surplus places, councils interpreted what that meant for their
    local area. The resulting mix of local and national priorities meant that
    some projects were included in the programme that may not have been
    if the Welsh Government had adopted a purely national approach to
    prioritisation.
1.8 Funding patterns suggest that, in practice, the main priority during Band
    A has been reducing surplus places. We found no clear relationship
    between the value of investment and the condition of councils' schools
    (Figure A2, Appendix 2). For example, seven of the ten councils with an
    above average proportion of schools in poor or bad condition had a lower
    than average investment per learner. There was an arguably clearer
    relationship between investment per learner and surplus places: four of the
    eight councils with a higher than average proportion of surplus places also
    had higher than average investment per learner.

The Welsh Government has only recently begun to be clear about
the wider benefits it intends the programme to achieve
1.9 The Welsh Government and WLGA set out more clearly what they meant
    by improving the school estate than was previously the case. In 2010, the
    Welsh Government commissioned the first independent condition survey
    of the whole school estate, costing £2.5 million. The survey classified
    schools on the basis of their condition and suitability for delivering the
    curriculum. Having four consistent categories – good, satisfactory, poor
    and bad – has helped to provide a common understanding of what a good
    or satisfactory school means in these respects. The programme also
    reflected the requirements for all new public buildings to meet specific
    industry standards in relation to energy efficiency and sustainability.

24       The 21st Century Schools and Education Programme
1.10 While the approach was clearer about improving the condition and
     suitability of schools, there were still some important omissions.
     In particular, the Welsh Government chose not to provide detailed
     specifications for school buildings or set maximum costs or sizes for
     new builds or refurbishment at the outset, despite there being industry
     standards at the time. The Welsh Government has now decided to require
     future projects, including some Band A projects not yet approved, to meet
     industry standards. Paragraphs 2.11 to 2.14 explain how local discretion
     over standards has led to significant variation in the size and costs of
     school buildings across Wales. For comparison, the Scottish Government
     set out standard costs and designs in its Building Better Schools
     programme, developed in partnership with the Convention of Scottish
     Local Authorities7.
1.11 The Welsh Government has generally been clear in terms of its target
     for surplus school places. Surplus places represent a drain on resources
     and the Welsh Government has set councils a target of 10% of surplus
     places, a level it considers allows sufficient flexibility for councils to meet
     both parental preferences and accommodate in-year additional demands
     while using school buildings efficiently. In May 2012, the then Minister
     for Education and Skills wrote to councils, reminding them of the Welsh
     Government's target and requesting that councils reduce surplus places in
     primary and secondary schools below 15% by 1 January 2015.
1.12 The Welsh Government also intended to achieve wider benefits from
     its investment in the programme and identified some broad categories
     (Figure 1). However, it did not set out the anticipated benefits in detail in
     its 2010 National Business Case. An Internal Audit report in December
     2011 recommended that the Welsh Government more clearly define
     the intended benefits both from the programme overall and from
     individual projects. However, the Welsh Government did not act on the
     recommendation at the time.

7   Building Better schools is the Scottish Government programme for school estate renewal. It built on
    and superseded a previous £2 billion school buildings programme launched in 2003 which it argued
    was less detailed but set out the then Government's aspirations for the estate. Building Better Schools
    was supported by a financial strategy and an implementation plan. Source: Scottish Government
    (September 2009) Building Better Schools: Investing in Scotland's Future

                                                               The 21st Century Schools and Education Programme   25
Figure 1: The clarity of the Welsh Government's intention for benefits flowing from the
public sector investment in the programme

 Category of             Wales Audit Office comment on clarity of intended benefits
 benefits

 lmproving               The Welsh Government has not clearly articulated the intended benefits.
 educational             This is an inherently difficult area due to the complex causal relationship
 attainment              between school buildings and educational outcomes. The Welsh
                         Government is piloting a post-occupancy toolkit which could provide more
                         evidence of the impact of the programme on attainment. There is potential
                         to incorporate emerging evidence on links between the physical school
                         environment and attainment into future school plans (paragraphs 2.26 -
                         2.27).

 Community benefits      The Welsh Government encouraged councils to take a community benefits
 (economic and           approach to procurement, in line with wider procurement policy, but did not
 social)                 set out specific wider benefits for the programme The focus on community
                         benefits was refined in 2016 to concentrate on key issues, such as
                         increasing local jobs, apprenticeships and skills. However, contracts for
                         early projects varied the type and level of social and economic benefits
                         required. (paragraphs 1.9 - 1.13).

 Energy efficiency       The Welsh Government requires new build projects are required to
                         achieve an EPC Rating of A and BREEAM Excellent Refurbished buildings
                         will be completed to current building regulations so will achieve higher
                         environmental and energy standards than the previous buildings. Councils
                         set out the expected energy efficiency savings in business plans, through
                         'whole life costing' but the Welsh Government recognises these estimates
                         were not always challenged (paragraphs 2.27-2.28, Figure 13).

 Local public service    The 2010 Business case set out the intention that the programme should
                         enhance local service provision. Although not clearly expressed, this
                         referred to 'community schools' offering a range of services to the public
                         in an area. The Welsh Government did not clearly articulate specific
                         intentions in terms of the number and types of benefits it expected to get
                         from the programme in this regard (paragraphs 2.30 - 2.31).

26        The 21st Century Schools and Education Programme
1.13 A 2015 Gateway review recommended that the Welsh Government should
     take a more robust approach to benefits management, linking intended
     benefits to the strategic objectives of the programme. In November 2015,
     the Welsh Government started to improve its approach, focusing initially
     on the economic benefits which it felt most relevant to the programme.
     It has developed targets and benchmarks for each category that it
     believes to be both achievable and realistic (Appendix 3). These targets
     are included in contracts with programme funding from 2016. The Welsh
     Government recognises that some councils and further education colleges
     could struggle to achieve some targets. Its guidance suggests that, in such
     cases, the council or further education college should seek to raise their
     standard in another area. However, our analysis shows that where the
     proposed targets and benchmarks are comparable to current data, some
     do not appear to be stretching. For example, data from a sample of 26
     projects suggests that an average of 1.6 jobs for disadvantaged people
     were created per £million spent (Figure 2, paragraphs 2.25 and Figure 12).
     This figure is significantly more than the benchmark of 1 job per £million
     spent.

                                              The 21st Century Schools and Education Programme   27
Figure 2: The Welsh Government's targets and benchmarks for the programme – January 2017

 Benefit type          Measure                  Value     Example

 Targets

 Apprenticeships       Number of                1         Relating the number of weeks into individuals who have
                       apprentices per £m                 been employed. Promote the use of Y Prentis or other
                       invested                           shared apprentice schemes

 Environmental         Percent waste            85        Measured from waste transfer advice note
                       diverted from landfill

                       Amount of waste          10        Measured from waste transfer advice note
                       produced tonnes/£m

 Fair payment          Payment within 10                  Audit percentage of payments
                       days by client

                       Payment to sub-                    Audit percentage of payments
                       contractors within 23
                       days

 Jobs Created          Person weeks per         52
 (For people           £m invested
 who are not
 in education,
 employment
 or training
 or long-term
 unemployed)

 Jobs Created          Number of jobs           1         Relating the number of weeks into individuals who have
 (For people           (FTE) per £m                       been employed i.e. 1 person employed for 52 weeks
 who are not           invested (based on
 in education,         52 weeks provision)
 employment
 or training
 or long-term
 unemployed)

 School                Number of Pupil          150       School assemblies or individual lessons Assembly with 70
 Engagement in         interactions per £m                children – 70 interventions. Maths lesson with 30 children
 STEM careers          invested                           – 30 interventions

 School                Hours donated per        100       Wider team involvement – interviews, careers fairs
 engagement in         £m invested
 STEM careers

 Training              Person weeks of          25        Welsh Graduate engineer sponsored; Welsh Year out
 (including            training provided per              student; Work experience
 graduates, work       £m invested
 placements, pupil
 placement)

28         The 21st Century Schools and Education Programme
Benefit type         Measure                   Value     Example

 Welsh                Complete Welsh            1         Complete on completion of the project and update
 Government           Government's                        annually
 measurement          measurement tool
 tool

 Benchmarks

 Community            Community                 2         Work with local scout group to repaint hall.
                      initiatives per project

                      Community                 2         Letter sent out to local residents
                      newsletters per
                      project

 Labour Force         % workforce from          30        Use postcode of the project and measure visits to site
                      postcode

                      % workforce from          60        Use postcode of the project and measure visits to site
                      Wales

 Supply chain         Percent spend in          60        Value of contact and location of supplier. CBME electrical
 initiatives          Wales per project                   contractor Cardiff postcode

                                                          £100,000 contract value expressed as percentage

                      Number and type of        2         Welsh Steel, Welsh slate
                      materials produced
                      in Wales

                      Value of materials        10m2      £ per tonne (Steel), £ per metre squared (slate)

                      Volume of materials       25m2      Tonnage (Steel), number of metres squared (slate)

                      % Welsh sub-              60        Total number of contractors used with welsh postcode
                      contractors per                     expressed as percentage
                      project

                      Number of supply          2         Meet the buyer event
                      chain engagements
                      per project

                      Use of sell2wales         3         Advise opportunity for subcontractors through the Welsh
                      to advertise                        Government's sell2wales website
                      opportunities

Source: Wales Audit Office summary of unpublished information supplied by the Welsh
Government (January 2017)

                                                        The 21st Century Schools and Education Programme           29
The Welsh Government is developing arrangements for Band B of
the programme, in collaboration with partners, although the greater
standardisation proposed could pose a risk to their goodwill and
co-operation
1.14 During 2016 and 2017 the Welsh Government has been preparing for
     Band B of the programme. It has engaged widely with local government
     as well as further education and voluntary aided schools. The Strategic
     Outline Case for Band B suggests a shift in priorities. Band B will have a
     greater emphasis on improving the condition of the school estate and less
     on surplus places than in Band A. There is also a strengthened emphasis
     on making school facilities available for community use. Councils and
     further education colleges submitted their high level investment plans for
     Band B at the end of 2015 and were asked to update these at the end of
     2016. They are currently revisiting those plans in light of further updates
     from the Welsh Government regarding its plans.
1.15 The Welsh Government's emerging plans for Band B involve a more
     prescriptive approach to individual projects and procurement. The
     Strategic Outline Case approved by Ministers in February 2017 includes
     adopting a standard size and cost per square metre for Welsh Government
     funding for new buildings, similar to the approach taken in Scotland where
     central government funding is available to prescribed limits. There will
     also be strong encouragement for councils to procure some or all of their
     programme as a single procurement rather than for individual school
     projects. The greater use of standardisation and collaboration potentially
     offer some cost, time, and sustainability advantages. However, we
     found that some councils are opposed to this potentially greater Welsh
     Government control of co-funded projects, which poses a risk to the
     goodwill and co-operation which has characterised the programme to date.
     It is not yet clear how councils will respond to the plans for public-private
     investment through the Mutual Investment Model (paragraphs 1.36 - 1.38).

30       The 21st Century Schools and Education Programme
1.16 Other policy decisions may have implications for the future of the
     programme. These currently include:
     a Increasing the number of hours of free childcare for three and
       four year olds from 10 to 30 for 48 weeks a year – The Welsh
       Government is piloting alternative methods to achieve this commitment
       in the maintained and non-maintained sectors. Several school projects
       in Band A included childcare provison (paragraph 2.30). The Welsh
       Government has allocated £20 million per year from 2018-19 for
       investment in childcare settings alongside the programme, either in
       refurbished or new buildings.
     b Welsh language – The provision of sufficient places to allow pupils to
       learn though the medium of Welsh will make an important contribution
       to achieving the Welsh Government's goal of one million Welsh
       speakers by 2050. In planning Welsh medium places, councils must
       both meet their responsibilities to meet current demand and encourage
       take-up of Welsh medium education (paragraph 2.22).
     c Reducing infant class sizes – In January 2016, 7.6% of pupils were in
       classes of over 30. In January 2017 the Welsh Government announced
       £36 million of capital and revenue funding over 4 years to reduce the
       size of infant classes. Initially, this will focus on infant schools with
       classes of over 30. This may mean some schools having to create
       extra classroom capacity.
     d Rural schools – In November 2016, the Welsh Government
       announced that it would make changes to the School Organisation
       Code to include a presumption against the closure of rural schools.
       The case for closing a rural school will have to be strong and local
       authorities will need to carry out rigorous consultations including
       looking at opportunities for schools to work together, known as
       federation. As rural schools often have the highest level of surplus
       places, this policy has implications for the future priorities and shape of
       the programme.

                                                The 21st Century Schools and Education Programme   31
The Welsh Government has a robust approval process
which has developed over time but there is a lack of detail
in the analysis underpinning final decisions on projects
The Welsh Government has established a well-defined project
approval process which has developed in response to feedback
1.17 The collaborative and co-funded approach is an important element of the
     programme. The Welsh Government and WLGA established programme
     governance to reflect the differing levels of management responsibility
     appropriately. At a programme level, the Welsh Government is responsible
     for leading and overseeing the whole programme across Wales. Councils
     are responsible for ensuring that there are sufficient school places taking
     account of the demand for Welsh-medium and faith schools and special
     educational needs. The 2013 School Organisation Code and associated
     guidance sets out the process for planning and consulting on school
     plans. The programme is overseen by the Programme Board, which is
     responsible for monitoring the delivery of the programme. The Programme
     Board includes representatives from the Welsh Government, the WLGA,
     the Association of Directors of Education Wales, and Colegau Cymru,
     diocesan authorities and SOLACE, representing council Chief Executives
     and senior managers.
1.18 The Welsh Government and WLGA worked together to develop a robust
     method for councils to use to develop their plans. This follows the Five
     Case Model, which was developed by the Welsh Government, Department
     of Health and HM Treasury and is widely used in England and Wales8.
     The process started with councils producing a strategic outline plan.
     These plans set out their programme for re-organising schools in the area,
     including reducing surplus places, new buildings and refurbishment and
     an indicative cost. These high level plans were subject to considerable
     local scrutiny and consultation as well as assessment by the Welsh
     Government. Estyn, the education inspectorate, provided councils with
     their views on whether individual school organisation proposals are likely
     to support school improvement. Finally, the Programme Board reviewed
     outline plans before they were submitted for Ministerial approval.
1.19 The next stage, following approval of strategic outline plans, is to produce
     business cases for individual projects. The process for scrutinising project
     proposals ahead of Ministerial approval is described in Figure 3. For
     projects over £5 million, Business Cases are submitted in three stages:
     Strategic Outline Case (SOC); Outline Business Case (OBC); and Full
     Business Case (FBC). For smaller projects less than £5 million in value
     the SOC, OBC and FBC are replaced by a single document, the Business
     Justification Case (BJC).

8    HM Treasury (2013) Public Sector Business Cases Using the Five Case Model

32          The 21st Century Schools and Education Programme
Figure 3: Process for approving individual projects

Process for projects over              Process for projects
                                                                                About the scrutiny groups
       £5 million                        under £5 million

                                                                                      The Business Case
  Business Case Scrutiny             Business Case Scrutiny
                                                                                    Scrutiny Group is made
   Group reviews Outline             Group reviews Business
                                                                                    up primarily of officials
    Business Case and                 Justification Case and
                                                                                    from across the Welsh
    decides whether to                 decides whether to
                                                                                       Government who
     reject or approve                  reject or approve
                                                                                    provide expert scrutiny
                                                                                       on the proposals

    Capital Investment
  Panel reviews Outline                                                            The Capital Investment
    Business Case and                                                              Panel comprises senior
 decides whether to reject                                                          managers from within
 or approve moving on to                                                           the Welsh Government,
    Full Business Case                                                                with an Advisory
                                                                                    Independent Member

  Business Case Scrutiny
    Group reviews Full
    Business Case and
    Decides whether to
     reject or approve

    Capital Investment                  Capital Investment
    Panel reviews Full                Panel reviews Business
    Business Case and                  Justification Case and
    decides whether to                  decides whether to
     reject or approve                   reject or approve

                    Minister recieves advice
                      from officials, based
                     on Capital Investment
                       Panel and decides
                       whether to reject or
                            approve

                                                      The 21st Century Schools and Education Programme          33
1.20 The scrutiny and approval process has been subject to reviews from
     the Welsh Government's Internal Audit service in 2011 and 2014 and a
     Gateway review in 2015. These reviews show that the arrangement for
     governance of the programme have been strengthened in several ways
     by:
     a in 2012, moving the programme team fully into the Welsh Government
       from the WLGA and strengthening the terms of reference for the
       programme board and programme team;
     b in 2013, issuing new detailed guidance on developing business cases
       using the Five Case Model and providing training on it for council
       officials and developing the 21st Century Schools website; and
     c in 2015, streamlining the business case approval process for projects
       up to £5 million in total value.
1.21 The Welsh Government recognises that new governance arrangements,
     particularly around the public-private Mutual Investment Model, will be
     required for Band B. Work is on-going but will need to recognise that
     the Welsh Government would need to provide central support for the
     procurement process for any private finance for the programme and be
     able to ensure that the programme aligns with other programmes funded
     through the Mutual Investment Model (paragraph 1.36 - 1.38) as well as
     the Welsh Government's wider private finance initiatives.

34      The 21st Century Schools and Education Programme