The difference Making - The strategic plan to end homelessness 2015-2020 - Homeless Link
Page content transcription
If your browser does not render page correctly, please read the page content below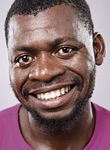 The question is not
whether homelessness
can end. It is what action
we can take to make it
happen.

Making
the
difference
The strategic plan to end homelessness 2015-2020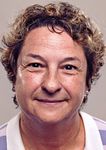 All the strategic objectives
                                                                          are underpinned by our
                                                                          combination of influencing

Summary &
                                                                          work at a national and local
                                                                          policy level and improving
                                                                          local practice to achieve
                                                                          positive change for people

introduction
                                                                          who find themselves
                                                                          homeless."

Making the difference: the strategic plan to end homelessness 2015-2020                        Homeless Link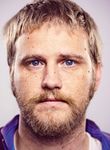 Summary & introduction                                                                                                        3

At Homeless Link we do not ask whether homelessness can
be ended but what action we can take to make it happen.
The next five years will be a critical time for the                Our approach is to strengthen, sustain, grow and
homelessness sector. There will be constraints                     innovate with our partners.
on public spending alongside a broader debate
about the role of the state. We will also continue to              There are six priorities in this strategy, designed to
experience population growth and demographic                       achieve an end to homelessness.
change that will place different demands on
homelessness services and public services as a                     •      Objectives one and four seek to challenge and
whole.                                                                    expand the scope of the homelessness sector.
                                                                   •      Objectives two and three seek to solidify and
It remains our vision that there is no place for                          improve existing service provision.
homelessness in the 21st century. With this as a                   •      Objectives five and six seek to create structures
backdrop we are seeking to be ambitious for people                        for the sector and Homeless Link to be
who find themselves homeless. Our goals, therefore,                       sustainable.
relate to preventing homelessness before it starts and
providing both responsive and long term, sustainable               All the strategic objectives are underpinned by
solutions should it occur.                                         our combination of influencing work at a national
                                                                   and local policy level and improving local practice
This strategy covers a five year period from 2015-                 to achieve positive change for people who find
2020. It brings together our vision and beliefs; our               themselves homeless.
mission, values and behaviours; and it describes the
actions that we will take.

Making the difference: the strategic plan to end homelessness 2015-2020                                           Homeless Link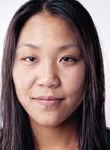 The challenge for our
                                                                          leaders is to prepare
                                                                          organisations today to
                                                                          be sustainable in this new

Our vision
                                                                          tomorrow ... Our sector's
                                                                          unique role as a trusted
                                                                          partner for the community
                                                                          will provide many

and belief                                                                opportunities if we know
                                                                          how to take them."

Making the difference: the strategic plan to end homelessness 2015-2020                    Homeless Link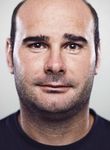 Our vision and belief                                                                                                      5

Our Vision is of a country free of homelessness. At
Homeless Link we think that it is a scandal that anyone in
the 21st century should be denied a place to call home.
What's more we believe that together, we have the power
to confine homelessness to the history books.
It is based on a definition of home as:                            The new Government in 2015 will, regardless of
                                                                   political complexion, continue to oversee significant
•   Affordable and good quality accommodation,                     change in the way that public and community services
•   That you have an adequate income to maintain,                  operate, within ever tighter resources. At the same
•   Where you have support networks that are                       time we expect the population to grow by over two
    appropriate and available for as long as you need,             million, to age, become more diverse and to become
    and, most importantly,                                         more aspirational.
•   A place from where you can realise your potential.
                                                                   We foresee that these changes will have an impact
People do and will continue to become homeless                     on public and community services as they seek to
for a variety of personal and structural reasons. Our              respond to this environment. We believe that we are
vision is based on a wide consultation and contains                at a defining moment within the broader political
a clear road map of what will need to be done and                  paradigm, embarking on a shift in the role of public
maintained into the foreseeable future. The challenge              services and specifically the state. A central theme
is to create a service and policy environment where:               will be communities, public services and the private
                                                                   sector working together on local solutions, with an
•   We act faster to prevent people losing their home              expectation that the community will do more for itself,
•   Ensure if people do become homeless that it is for             reducing demand on statutory public services.
    the shortest time possible
•   We provide long term accommodation and                         The challenge for our leaders is to prepare
    appropriate support solutions for people with                  organisations today to be sustainable in this new
    complex problems                                               tomorrow. The voluntary sector has a key role to
•   People are supported to achieve their potential and            play and as part of that, the voluntary homelessness
    avoid becoming homeless in the future.                         sector will by necessity work with the most extreme
                                                                   exclusions and inequalities. Our sector's unique role
Between 2008 – 2015 we experienced one of the                      as a trusted partner for the community will provide
biggest economic upheavals in a generation. Its                    many opportunities if we know how to take them.
effect has been dramatic, with fewer resources and
major changes in the way public and publicly funded
community services are delivered. During this time,
we have taken the initiative to rethink how services
are designed and delivered.

Our emphasis has been on the speed of response
for people new to sleeping rough, encouraging the
adoption of No Second Night Out nationwide and
on better use of resources for people with multiple
and complex needs through the Making Every Adult
Matter coalition.

Making the difference: the strategic plan to end homelessness 2015-2020                                        Homeless Link
We are Effective,
                                                                          Efficient, Independent
                                                                          and Trustworthy ... we
                                                                          advocate for solutions
                                                                          that are Local and
                                                                          Personal. Our approach

Our mission                                                               is to listen and learn, act
                                                                          and then speak."

Making the difference: the strategic plan to end homelessness 2015-2020                     Homeless Link
Our mission                                                                                                                   7

Homeless Link is the membership body for the homelessness
sector in England. We exist to change the way that we, as a
society, think and act towards single people who become
homeless.
We do this by influencing policy and strategy at a                 •      Creating and building partnerships and alliances
national and local level. We also work, in partnership                    that have the power, expertise, credibility and
with our members, to develop services that practically                    leadership to make change happen.
improve our response to homelessness and its                       •      Developing vision and getting buy-in while taking
causes.                                                                   into account the current realities. We will agree
                                                                          goals that are truly ambitious for the sector and
How we act on our mission                                          •
                                                                          people experiencing homelessness.
                                                                          Empowering action through long and short
As a membership body, a voice for the homelessness                        term wins that identify barriers, challenge how
sector and a trusted member of civil society it is vital                  things are done, and determine new ways of
that we have integrity. That means we are Effective,                      approaching things.
Efficient, Independent and Trustworthy and that we                 •      Being persistent, ensuring that changing /
advocate for solutions that are Local and Personal.                       reflecting and responding becomes a part of the
Our approach is to listen and learn, act and then                         culture of service delivery, with new approaches,
speak:                                                                    involving more people (especially those with
                                                                          experience of homelessness) and creating
Listen & Learn                                                            continuous improvement.

To be effective we must first understand evidence,                 We will be clear about our offer and celebrate the
perspectives and motivations. As a first principle,                contributions that others can bring. To this end
therefore, we seek to understand before seeking to                 our actions will be owned and understood by our
be understood. We do this to:                                      members and delivered, as a default, in partnership
                                                                   with the best people to achieve the best results.
•   Get the information that we need
•   Develop trust with our partners and members                    Speak
•   Maintain our reputation as an expert in
    homelessness                                                   We will speak with and on behalf of people
•   Reduce conflict                                                experiencing homelessness and those that work
•   Create shared vision and motivation.                           with them to ensure that homelessness remains on
                                                                   the agenda. We base what we say on what we have
We are particularly concerned to learn from                        heard, learned and done.
experience (that of people with experience of
homelessness and those that work directly with them)               Our voice, like our actions, is a powerful tool and
and hard evidence.                                                 a great responsibility. We will, therefore, speak in
                                                                   a 'tone of voice' that highlights the qualities and
Act                                                                strengths people bring rather than the problems they
                                                                   are perceived to have. We will offer a tangible way
Our actions are our most powerful tool in making                   forward that is agreement-based and identifies what
change happen. We are therefore focussed on                        people can do. We do this by:
ensuring that all our actions are based on known
solutions that support our long term goals. It is based            •      Being authoritative about the subject
on positive change by:                                             •      Saying when we do and don't know the answer
                                                                   •      Understanding what our audience needs to hear,
•   Establishing a sense of urgency where there is a                      making them rather than us the focus
    need for a change or response. Helping others to               •      Using anecdotes and stories alongside evidence
    understand the problem, identifying solutions and                     and information to ensure that the issues can be
    creating a desire to act                                              understood by all.

Making the difference: the strategic plan to end homelessness 2015-2020                                         Homeless Link
Our priorities
for the next                                                                  Advocate ... Ensure
                                                                          ... Champion ...

five years
                                                                          Promote ... Enable ...
                                                                          Create ..."

Making the difference: the strategic plan to end homelessness 2015-2020                 Homeless Link
Our priorities for the next five years                                                                                   9

1) Advocate an early                                               2) Ensure that every local
intervention approach to                                           area has a personalised,
preventing and ending                                              rapid response for people
homelessness                                                       who find themselves
Preventing a crisis before it occurs may sound                     sleeping rough
obvious but is fraught with problems.
                                                                   People do and will become homeless for many
From a resources point of view the contract culture,               reasons and can end up on the streets.
with its emphasis on achieving specific outcomes,
favours managing rather than preventing crisis and as              Central to our strategy from 2010 was rapidly
such this is how services are structured.                          responding to rough sleeping. This largely took the
                                                                   form of No Second Night Out, with the majority of
                                                                   projects being funded through the Homelessness
  From 2015 we will:                                               Transition Fund, which was administered by Homeless
                                                                   Link. No Second Night Out is not a specific service
  Create and maintain an evidence base that enables
                                                                   design but a set of principles, developed by the Inter
  us to understand the opportunities to intervene
                                                                   Ministerial Working Group on Homelessness, which
  earlier to prevent and reduce homelessness.
                                                                   Local Authorities were encouraged to adopt.
  Engage our members and local stakeholders in
  early intervention and prevention activities.                    We have developed guidance to help services deliver
                                                                   them. We operate StreetLink to enable members of
  Work with other sectors and government                           the public to alert services to people sleeping rough.
  departments to accept their responsibility in
  preventing homelessness.                                         However, since 2010, we have seen increasing
                                                                   numbers of people coming onto the streets, a
                                                                   population that is becoming more diverse and more
                                                                   complex.

                                                                     From 2015 we will:
                                                                     Work with local authorities, Homeless Link
                                                                     members and other key stakeholders in all local
                                                                     areas to continue to promote and develop the
                                                                     principles of No Second Night Out as the core way
                                                                     of working.

                                                                     Develop, with our members, local practical
                                                                     responses that specifically reduce migrant rough
                                                                     sleeping.

                                                                     Promote to central government departments a
                                                                     range of policies and solutions that decrease,
                                                                     or mitigate against, rough sleeping and
                                                                     homelessness.

Making the difference: the strategic plan to end homelessness 2015-2020                                       Homeless Link
Our priorities for the next five years                                                                                    10

3) Champion flexible,                                              4) Promote sustainable
good quality services that                                         housing and employment as
support people to end their                                        the most effective route out
homelessness                                                       of homelessness
While it is vital to move people away from                         A key theme of public service reform is that
homelessness as quickly as possible, we also need to               communities and citizens do more for themselves,
ensure that people are able to stay at home and avoid              reducing the demand on public services.
coming onto the streets in the first place.
                                                                   For those with lower support needs, part of our
And once people have left the streets they need                    agenda needs to be to ensure that there is a sufficient
the support, whether it be for health, mental health,              and accessible affordable housing supply and
substance misuse, offending behaviour or other                     the work opportunities for people to maintain that
issues, to move away from homelessness for good.                   housing.

We estimate that currently 60,000 adults in England                Mainstream housing policy and / or managing the
face a combination of these problems.                              economy require national mainstream policy and
                                                                   significant local imagination and action.
Like prevention, this may sound obvious, but for many
of the same reasons it is difficult to achieve. Current            These agendas are far wider than Homeless Link's
funding structures mean that services often work in                scope. Rather, our role is to ensure that there are
silos that do not recognise and/or work with all of an             routes into these opportunities for the people we
individual's support needs.                                        represent.

Unless services work more closely these people will
not get the support they need.                                       From 2015 we will:
                                                                     Ensure that the needs of people who have
                                                                     experienced homelessness are fully addressed in
  From 2015 we will:                                                 the development and delivery of housing policy
  Support our members to ensure that the services                    and provision.
  they provide are the best that they can be.
                                                                     Bring homelessness services together to achieve
  Identify, test, evaluate and promote new ways of                   the ambition that everyone who can work is able to
  working with our members and other stakeholders.                   gain and sustain a job.

  Strengthen partnerships with other sectors, through                Develop models of flexible, ongoing, sustainment
  our Making Every Adult Matter coalition, in order to               support that prevent people from returning to
  change the way that systems work for people with                   rough sleeping or homelessness.
  multiple and complex needs.

Making the difference: the strategic plan to end homelessness 2015-2020                                       Homeless Link
Our priorities for the next five years                                                                                       11

5) Enable services to                                              6) Create structures and
thrive and be sustainable                                          operating processes that
in the new public service                                          ensure we have the right
environment                                                        people in the right place to
For much of the voluntary sector, the financial crisis             deliver our vision, mission
has triggered serious structural change.                           and strategy
For those parts of the homelessness sector that                    Just like our members we also face funding and
are highly dependent on statutory funding, it has                  operating environment challenges.
been particularly challenging. If homelessness
organisations are to thrive, they need to be able to               If we are to thrive, and have the credibility to enable
see different ways of operating in the future.                     our members to do the same, we must look at our
                                                                   own business, structures and operating processes.
Key to this is to understand that while voluntary sector
contracts are shrinking (NCVO predict a fall in total
voluntary sector spend by Government of £1.7 billion),               From 2015 we will:
we have also seen public giving and fundraising
                                                                     Continue to develop a sustainable business that
stabilise, and other forms of investment become
                                                                     gives us the resources that we need.
available.
                                                                     Continually improve our processes to ensure that
In addition, changes within the health, social care                  they are efficient and effective in supporting our
and criminal justice sectors present other potential                 business.
opportunities and challenges.
                                                                     Attract, retain and develop the best people for the
                                                                     job that we require.
  From 2015 we will:
  Support our members to maximise and sustain their
  income from public sector commissioning.

  Support our members to understand and develop
  business models that generate income from a
  diverse range of funding sources.

  Create and engage in a national debate about how
  services for people who become homeless should
  be funded in the long term.

Making the difference: the strategic plan to end homelessness 2015-2020                                         Homeless Link
What we do
Homeless Link is the national membership
charity for organisations working directly
with people who become homeless in
England. We work to make services better
and campaign for policy change that will
help end homelessness.

Let's end
homelessness
together
Homeless Link
Gateway House
Milverton Street
London SE11 4AP
020 7840 4430

www.homeless.org.uk

   @Homelesslink
   www.facebook.com/homelesslink

© Homeless Link 2014. All rights reserved. Homeless Link is a
charity no. 1089173 and a company no. 04313826.