The harmony's designated schools - abcs of - Version 2 2017/2018
Page content transcription
If your browser does not render page correctly, please read the page content below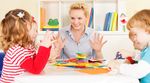 welcome to harmony

                      WELCOME
                     to SCHOOL
                     to
                                                                             This edition published September 2017

THE ROCKY VIEW COUNTY GROWTH MANAGEMENT PLAN
DESIGNATES HARMONY AS A COUNTY GROWTH NODE WITH
URBAN POPULATION DENSITIES. BY 2020, HARMONY IS EXPECTED
TO SEE GROWTH OF 1,200 RESIDENTS. When Harmony is complete,
it is expected to have a population of 10,000 residents. With this
consideration, Rocky View Schools promoted the building of a new
Harmony K-Grade 9 School to a "Priority 5" in its 2018-2021 three-
year capital plan. This is an accelerated timeline from its previous
priority ranking.

Harmony has had a master plan from the beginning to allocate
land within the community for up to three easily accessible school
sites to be built when required by Rocky View School division. In
the meantime, you'll discover Springbank and surrounding areas
have excellent schools with outstanding reputations, both public
and private, as well as specialized facilities. From preschool
through grade 12, this booklet will give you an overview of what's
available and where to begin.

* It should be noted that the proposed Harmony school is currently a recommendation within       ** This booklet is meant as a general overview of select schooling opportunities in the area and
   a priority schedule and funding timing is set by Rocky View School Division. Confirmation of       not an endorsement of any particular school or facility. Information was obtained from the
   funding is pending subject to the Alberta Provincial Government                                    schools' websites and is subject to change. Parents are advised to do their own due diligence.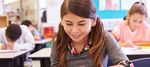 Register with
Rocky View Schools

The best way to register your child is to visit                        Parents wanting to register their K–12 child in a private or
www.rockyview.ab.ca/registration. From there you will                  separate school other than the one they have been designated
be able to learn about your child's designated school                  to attend must complete a Registration Form and an Out of
and access the appropriate online forms to complete this               Attendance Area Application form. This would include those
registration. You will also find attendance area maps and a            seeking the Catholic School System, as this school district has
host of helpful tips on what documents will be required.               no designated Catholic School in the Springbank area. These
                                                                       forms are available at www.rockyview.ab.ca/registration
                                                                       Need help? Call Rocky View Schools 403.945.4115

T H E A B C s O F H A R M O N Y ' S D E S I G N AT E D S C H O O L S
Springbank Area Schools & Preschools

                                                                     H A R M ON Y
                                                                                                                                                                             CALGARY

                                                Range Road 40
                                                                                                                  Range Road 33
                                                                             DISCOVERY CORNER PRESCHOOL

    Cowboy Trail - Highway 22
                                                                             (Basement of the United Church)
                                                                To w n s h i p Ro a d 2 5 0
                                                                                                EDGE SCHOOL
                                                                                               FOR ATHLETES
                                                                                                       (K–12)

                                         s C a n a da Hi gh w a y
                                T ra n

                                                                                               SPRINGBANK                         C o m m e r ci
                                                                                        COTTAGE CHILD CARE                                         al Driv
                                                                                             (Preschool & K )                                              e

                                                                                               SPRINGBANK
                                                                                       MIDDLE SCHOOL ( 5 – 8 )
                                                                                                                                  To w n s h i p Ro a d 2 4 5

                                                                                              ELBOW VALLEY
                                                                                                ELEMENTARY
                                                                                               SCHOOL ( K – 4 )

                                                                                                                                  Huggard Road

                                                                                                                                        SPRINGBANK
                                                                                                                                        COMMUNITY               SPRINGBANK
                                                                                                                                        HIGH ( 9 – 1 2 )        PLAYSCHOOL

                                 Springbank Road

›
N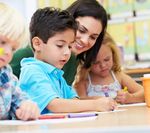 City of Calgary Schools & Preschools

                                                                                                                                                                                                                 16

                                                                                                                                                                                                                     Av
                      CALGARY WALDORF SCHOOL                                                  Co
                 ( P a r e n t - a n d -To t , P r e s c h o o l , K – 9 )
                                                                                                   ug

                                                                                                                                                                                                                        en
                                                                                                        ar           g
                                                                                                                 R id e Dr                                           CALGARY FRENCH
                                                                                                                           ive
                                                                                                                                              SW                     AND INTERNATIONAL
                                                                                                                                                                                                                               ue       N
                                                                                                                                                                     SCHOOL                                                                 W
                                                                                                                                                                     (Preschool–12)

    Springbank Road                                                             Old Banff Coach Road SW

             10 MINUTES
                                                                                                                                                                      CALGARY

                                                                                                             85 Street SW
                                                                                                                                                  7 7 Street SW
                                                                                                                                                                                     SW

                                                                                                                               Bow Trail SW
                                                                                                                                                                                       et
                                                                                                                                                                                 St re
                                                                                                                                                                               69

                    WEBBER ACADEMY                                                  14 Av e n u e S W
                                                                                                                                                                                                                      Sarcee Trail SW

                              (K–12)
                                                                                                                                                                                      S
                                                                                                                                                                                                             e SW

                                                                                                                                                                                         tr
                                                                                                                                                                                              ath
                                                                                                                                                                                                    cona         v
                                                                                                                                                                                                           Dri
                 CALGARY ACADEMY
                  (2–12 Students with
                 L e a r n i n g D i ffi c u l t i e s )

                                                                     93 Street SW
                                                                                                                               17 Av e n u e S W

                                                                                                                                       RUNDLE COLLEGE
                                                                                                                            (Preschool - 12, 4-12 program
                                                                                                                                for learning disabilities)

                                                                                                                                              BRITE STUDIOS
                                                                                                                                ( To d d l e r, P r e s c h o o l & K )

›
                                                                                                                                   KINDERHOUSE PRESCHOOL
N                                                                                                                                  (Preschool & K )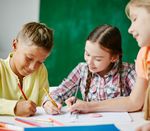 H A R M O N Y ' S D E S I G N AT E D P U B L I C S C H O O L S

K-12
PUBLIC
SCHOOLS
Elbow Valley Elementary                                                                        IN THE SCHOOL'S WORDS:

                                                                                               "We are a 596 student Kindergarten to Grade Four school
School/École Elbow Valley                                                                      located in Springbank on the western edge of Calgary.
(K–4)                                                                                          We offer both English and French Immersion programs,
                                                                                               with French Immersion comprising 38% of our student
  LOCATED IN SPRINGBANK
                                                                                               population. The majority of our students come from rural/
DRIVING TIME FROM HARMONY: APPROX. 10 MINS.
                                                                                               acreage homes and most are bussed.
address : 244209 Range Road 33
                                                                                                 École Elbow Valley Elementary is especially proud of
		              Calgary, AB, T3Z 2E8
                                                                                               our standards of Educational Excellence, our Respect
phone :         403.242.1117
                                                                                               and Responsibility initiatives, our Fine Arts programs,
fax :           403.246.7666
                                                                                               our award winning Daily Physical Education program,
email :         evalley@rockyview.ab.ca
                                                                                               our Environmental commitment, our Bilingual and multi-
website :       evalley.rockyview.ab.ca
                                                                                               cultural milieu, and our Community service.
                                                                                                 We enjoy a strong, mutually supportive and positive
School Profile                                                                                 relationship with our School Council and the parents of our
grade configuration : French Immersion and 			                                                 students. We are fortunate to have hundreds of volunteers
		                                    English Grades K–4
                                                                                               working within our school throughout the year to help
student population :                  approx. 596
                                                                                               create positive learning experiences for our students.
no . of staff :                       approx. 49
                                                                                               We also enjoy a sound business partnership with Calaway
                                                                                               Park. École Elbow Valley Elementary is a true, positive
                                                                                               example of the teamwork that exists between home,
                                                                                               community and school."

T H E A B C s O F H A R M O N Y ' S D E S I G N AT E D S C H O O L S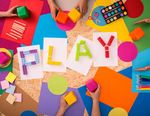 K–12 PUBLIC SCHOOLS

Springbank                                                                        Springbank
Middle School (5–8)                                                               Community High (9–12)
  LOCATED IN SPRINGBANK                                                             LOCATED IN SPRINGBANK
DRIVING TIME FROM HARMONY: APPROX. 10 MINS.                                       DRIVING TIME FROM HARMONY: APPROX. 10 MINS.

address : 244235 Range Road 33                                                    address : 32226 Springbank Road
		              Calgary, AB, T3Z 2E8                                              		          Calgary, AB, T3Z 2L9
phone :         403.242.4456                                                      phone :     403.246.4771
fax :           403.242.8845                                                      email :     springcm@rockyview.ab.ca
email :         springbankms@rockyview.ab.ca                                      website :   springhs.rockyview.ab.ca
website :       springmd.rockyview.ab.ca
                                                                                  SCHOOL PROFILE
SCHOOL PROFILE                                                                    grade configuration : French Immersion and
                                                                                  		                         English Grades 9–12
grade configuration : French Immersion and
		                                    English Grades 5–8                          student population :       approx. 750
student population :                  approx. 571                                 no . of staff :            approx. 50
no . of staff :                       approx. 39

                                                                                  IN THE SCHOOL'S WORDS:
IN THE SCHOOL'S WORDS:
                                                                                  "Springbank Community High School endeavours to
"Springbank Middle School serves the area immediately                             prepare students who will:
West of the City of Calgary, in a landscape dotted with                           •	Demonstrate leadership in civic, social and
acreages, ranches and hobby farms. The school itself                                 environmental concerns
serves area students in Grades 5-8 and offers instruction                         •	Balance academic, athletic and creative endeavours
in both English and French Immersion. Our French                                  •	Demonstrate a commitment to life-long learning
Immersion program is also available to students who                               •	Exhibit creative and critical thinking
reside in the Bragg Creek area.                                                   •	Adapt to a continually changing information and media
  Our school is characterized by high parental                                       literate world
involvement, which helps to ensure our students achieve                           •	Become respectful and responsible adults
at the highest level in their chosen field of endeavour.                          •	Be prepared for post-secondary endeavors
In our desire to help our students discover their latent
                                                                                  Our school has many diverse programs and extracurricular
talents and abilities, we offer a wide range of activities
                                                                                  activities that students may become involved in, and
aimed at providing opportunities for student growth and
                                                                                  we encourage students to immerse themselves in the
expression in Academics, Visual and Performing Arts,
                                                                                  opportunities that are available. From sports and outdoor
Gifted Education, Athletics and Inquiry-based education
                                                                                  pursuits, arts, drama, and music to international travel
(Science Fair, Destination Imagination)."
                                                                                  excursions, the staff at SCHS invest in our students and
                                                                                  support them not only in their academic endeavours but
                                                                                  also by fostering a well-rounded experience.
                                                                                    Our caring staff are dedicated to providing rich
                                                                                  environments that promote student success, and we
                                                                                  look forward to collaborating with parents to ensure
                                                                                  students achieve their best academically, socially and in
                                                                                  extracurricular pursuits."

T H E A B C s O F H A R M O N Y ' S D E S I G N AT E D S C H O O L S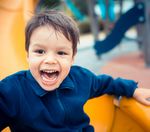 H A R M O N Y ' S D E S I G N AT E D S E PA R AT E , P R I VAT E O R S P E C I A LT Y S C H O O L S

K-12
SEPARATE,
PRIVATE OR
SPECIALTY
SCHOOLS
Catholic School System
At this time, there is no designated Catholic school within Rocky View County's
Springbank area. Students living in this area may attend Calgary Catholic schools as
"out of area" students where space and resources exist at the particular school, as
determined by the Principal.
  There are several Catholic Schools nearby in Aspen Woods, Cougar Ridge,
Cochrane and other locations. Please contact www.cssd.ab.ca for more information.

T H E A B C s O F H A R M O N Y ' S D E S I G N AT E D S C H O O L S
K – 1 2 S E PA R AT E , P R I VAT E O R S P E C I A LT Y S C H O O L S

Edge School for Athletes                                                                      Calgary Academy
(K–12)                                                                                        (2–12 Students with Learning
  LOCATED IN SPRINGBANK
DRIVING TIME FROM HARMONY: APPROX. 5 MINS.
                                                                                              Difficulties)
address : 33055 Township Road 250
                                                                                                LOCATED IN ASPEN WOODS
                                                                                              DRIVING TIME FROM HARMONY: APPROX. 15–20 MINS.
		              Calgary, AB, T3Z 1L4
phone :         403.246.6432                                                                  address : 1677 - 93 Street SW
                                                                                              		          Calgary, AB, T3H 0R3
fax :           403.217.8463
                                                                                              phone :     403.686.6444
email :         info@edgeschool.com
                                                                                              fax :       403.240.3427
website :       www.edgeschool.com
                                                                                              admissions email : admissions@calgaryacademy.com

                                                                                              general info : info@calgaryacademy.com

IN THE SCHOOL'S WORDS:                                                                        website :   www.calgaryacademy.com

"We are a unique learning community, a place for children
in Grades K–12 to pursue academic excellence while                                            IN THE SCHOOL'S WORDS:
striving to reach their full athletic potential.
                                                                                              "We like to consider ourselves one of Calgary's best-
   We accommodate the training requirements of a wide
                                                                                              kept secrets. As a small school, we enjoy the unique
range of sports and disciplines, and offer high-performance
                                                                                              advantages of a naturally close-knit community, while still
training in dance, golf, figure skating, hockey and soccer.
                                                                                              providing big opportunities to our students.
We also provide busy student-athletes the opportunity to
                                                                                                 We forever change the lives of children and their
craft a flexible schedule that meets all their needs as they
                                                                                              families by providing a safe, secure, predictable learning
train in sports such as luge, equestrian, skiing, swimming,
                                                                                              environment, where exemplary teachers enable students
tennis, rugby, gymnastics and core training.
                                                                                              with learning difficulties to realize their academic
   Balancing athletics and academics helps our students
                                                                                              potential, achieve independence as learners, experience
translate success from one area into another. Through that
                                                                                              social success and strengthen self-esteem.
process, they gain confidence. We further their personal
                                                                                                 The Calgary Academy campus is nestled on 17
growth by incorporating character development into our
                                                                                              acres in the southwest part of Calgary, against the
educational experience. Indeed, character building is
                                                                                              stunning backdrop of the Rocky Mountains. Our spaces
woven into our very fabric.
                                                                                              are designed to enable our students to discover their
   Edge School's innovative commitment to this balanced
                                                                                              strengths and passions, and provide them with a physical
three-sphere philosophy – academics, athletics and
                                                                                              environment that matches the unparalleled learning
character development – ensures graduates are equipped
                                                                                              experience our staff creates. Thoughtfully designed, well
to excel in all areas. We watch for, and intentionally take
                                                                                              maintained facilities provide the physical foundation to
advantage of, every opportunity to develop our students'
                                                                                              our learning community, and together create an incredible
life skills. That may be as part of our Student Leadership
                                                                                              setting for students to achieve all their learning goals."
Society, our Mountain teams or our everyday attention to
the virtues of teamwork, compassion and humility – the
hallmarks of great citizens and leaders."

T H E A B C s O F H A R M O N Y ' S D E S I G N AT E D S C H O O L S
K – 1 2 S E PA R AT E , P R I VAT E O R S P E C I A LT Y S C H O O L S

Webber Academy (K–12)                                                                         Calgary Waldorf
  LOCATED IN ASPEN WOODS
DRIVING TIME FROM HARMONY: APPROX. 20 MINS.
                                                                                              School (Parent-and-Tot,
address : 1515 - 93rd Street SW                                                               Preschool, K–9)
		              Calgary, AB, T3H 4A8
                                                                                                LOCATED IN COUGAR RIDGE
phone :         403.277.4700                                                                  DRIVING TIME FROM HARMONY: APPROX. 15 MINS.
fax :           403.277.2770                                                                  address : 515 Cougar Ridge Drive SW
email :         psutherland@webberacademy.ca                                                  		          Calgary, AB, T3H 5G9
website :       www.webberacademy.ca                                                          phone :     403.287.1868
                                                                                              fax :       403.287.3414
                                                                                              email :     info@calgarywaldorf.org
IN THE SCHOOL'S WORDS:                                                                        website :   www.calgarywaldorf.org

"Our School Mission is to prepare students to thrive in
university and beyond. This mission will be accomplished
                                                                                              IN THE SCHOOL'S WORDS:
by creating an environment of high expectations of
achievement, behaviour and service.                                                           "Founded in 1985, the Calgary Waldorf School is a Full
  Our society needs citizens with strong moral and ethical                                    Member, Accredited School of AWSNA (the Association
values, who believe in the responsibilities of citizenship                                    of Waldorf Schools of North America) and of WECAN
and service to others. At Webber Academy, we will                                             (the Waldorf Early Childhood Association of North
actively encourage the growth and development of these                                        America). Our school offers a holistic and unique Parent-
traditional values in our students. Participation in, and                                     and-Tot program, Preschool and Kindergarten, and
enjoyment of school life, will prepare our students for                                       Grades 1 through 9.
responsible involvement in their communities and our                                            The Calgary Waldorf School is part of a rapidly
society as a whole.                                                                           growing international community of more than 900
  Webber Academy was incorporated in 1997 as a                                                Waldorf schools that embrace a common philosophy,
non-profit company with a mandate to be a high-                                               inspired approach and classical curriculum.
quality, non-denominational, co-educational, university                                       THE WALDORF APPROACH:
preparatory, accredited private school. Subsequently,                                         • Nurtures the imagination while educating the mind
Revenue Canada recognized Webber Academy as a                                                 •	Develops flexible intellects capable of problem-solving
charitable organization.                                                                         in diverse activities
  The school is located in southwest Calgary in a                                             •	Enhances children's artistic as well as cognitive talents
beautiful setting overlooking the foothills and mountains                                     • Honours the unique temperaments of each child
to the west. The facilities consist of a Kindercentre for                                     •	Provides a loving atmosphere that embraces the
four- and five-year-old students, a main campus building                                         spiritual core of all life and activity
with two large gymnasiums for Grades 1–12, a modern
                                                                                              The Calgary Waldorf School provides an extraordinary
High School Science Centre and a Performing Arts Centre
                                                                                              learning environment, integrating the arts and academics
with a 500 seat theatre, a 400 meter running track,
                                                                                              to foster imagination and independent thinking in
soccer field and cross country trails through the aspens."
                                                                                              all students."

T H E A B C s O F H A R M O N Y ' S D E S I G N AT E D S C H O O L S
K – 1 2 S E PA R AT E , P R I VAT E O R S P E C I A LT Y S C H O O L S

Calgary French and                                                                           School will be a good fit for your child and your family's
                                                                                             approach to education:
International School                                                                         • Alberta's top-ranked French immersion school
                                                                                             • The best teaching staff from around the world
(Preschool–12)                                                                               • Cultivating cultural peace through UNESCO values
  LOCATED IN WEST SPRINGS                                                                    • Immersion beyond the classroom
DRIVING TIME FROM HARMONY: APPROX. 16 MINS.
                                                                                             Not only are we one of the best independent schools
address : 700 77 Street SW
		              Calgary, AB, T3H 5R1
                                                                                             Calgary has to offer, our programs position us among the
phone :         403.240.1500
                                                                                             best private schools in Canada.
fax :           403.249.5899
                                                                                               We ensure an incredibly high quality of French and
                                                                                             Spanish language instruction through hiring and retaining
email :         admissions@cfis.com
                                                                                             the best teaching staff from around the world. Our ratio of
website :       www.cfis.com
                                                                                             student to faculty/classroom support is 8:1. In addition to
                                                                                             classroom teachers, students are supported by teacher's
                                                                                             aids, interns, student teachers, literacy and reading
IN THE SCHOOL'S WORDS:
                                                                                             specialists, learning strategists, a guidance counsellor and
"At the Calgary French & International School (CFIS),                                        our school psychologist.
we are an educationally progressive, French immersion                                          As one of the largest independent French immersion
school with strong academics and a flourishing Spanish-                                      schools in Canada, we have the resources to support a wide
language program. Cultural peace is cultivated through                                       variety of choice for our students. We offer over 80 teams,
teaching UNESCO values and instilling a strong global                                        options, clubs and initiatives throughout the year taught by
perspective, in every grade.                                                                 our multilingual faculty. Through the inspiring participation
  These four differentiating factors may give you a                                          of our faculty coaches, mentors, directors and producers,
better idea about our school culture and community to                                        Calgary French & International School students have the
help you determine if Calgary French & International                                         opportunity to spend hundreds of additional hours in a
                                                                                             French immersion or Spanish immersion environment."

T H E A B C s O F H A R M O N Y ' S D E S I G N AT E D S C H O O L S
K – 1 2 S E PA R AT E , P R I VAT E O R S P E C I A LT Y S C H O O L S

Rundle College                                                                                IN THE SCHOOL'S WORDS:

                                                                                              "Rundle College Society is a private, coeducational day
(Preschool–12, 4–12                                                                           school that was founded in 1985 by Dr. W. J. Collett
Program for Learning                                                                          and Dr. Rodney Conklin. We provide an outstanding
                                                                                              educational experience for over 1,080 students in
Disabilities)                                                                                 Kindergarten through Grade 12. In addition to high
  LOCATED IN VARIOUS CAMPUSES, WITH THE CLOSEST                                               academic achievement, Rundle's programs emphasize
TO HARMONY FOUND IN ASPEN WOODS. (GRADES 7–12)                                                character development, leadership training and good
DRIVING TIME FROM HARMONY: APPROX. 18 MINS.                                                   citizenship. Small class sizes, dedicated teachers who
                                                                                              are committed to making a difference in the lives of
RUNDLE COLLEGE PRIMARY/ELEMENTARY SCHOOL                                                      individual children, and reasonable tuition with no bonds
address : 7615 17th Avenue SW                                                                 or membership fees, are attributes that uniquely define
		              Calgary, AB, T3H 3W5                                                          Rundle College Society.
phone :         403.282.8411                                                                     Rundle reports to and is thoroughly inspected by
fax :           403.282.4460                                                                  Alberta Education. We are a Registered Private School
general info : contactus@rundle.ab.ca                                                         under Alberta's School Act and accountable to Alberta
admissions email : collegeadmissions@rundle.ab.ca                                             Education in delivering provincial curriculum. All of our
                                                                                              teachers are certified by Alberta Education, have earned
RUNDLE COLLEGE JR. SR. HIGH                                                                   their degrees and some, their graduate degrees. We are
address : 7375 17th Avenue SW                                                                 proud of our faculty and staff professional development
		        Calgary, AB, T3H 3W5
                                                                                              program and are confident that we have some of the
phone :   403.250.7180
                                                                                              finest teachers across Canada.
general info : contactus@rundle.ab.ca
                                                                                                 Rundle College Primary (Kindergarten-Grade 3),
admissions email : collegeadmissions@rundle.ab.ca
                                                                                              Rundle College Elementary (Grades 4-6), Rundle College
                                                                                              Jr. Sr. High (Grades 7-12) and Rundle Academy (for
RUNDLE ACADEMY
(GRADE 4-12 WITH DIAGNOSED LEARNING DISABILITIES)
                                                                                              students with a diagnosed learning disability; Grades
                                                                                              4-12) are operated from separate campuses, giving each
address : 4330 16th Street SW
		              Calgary, AB, T2T 4H9                                                          school its own unique environment and a small school
phone :         403.250.2965                                                                  community, where every child is encouraged and where
general info : contactus@rundle.ab.ca                                                         all achievements are recognized and celebrated.
admissions email : academyadmissions@rundle.ab.ca                                                As members of Canadian Accredited Independent
                                                                                              Schools, Rundle College Society meets the highest
website :       www.rundle.ab.ca                                                              of National Standards in all aspects of program and
                                                                                              operation. Our school is committed to providing an
                                                                                              unmatched educational experience by continually
                                                                                              improving every aspect of school life.
                                                                                                 The excellence of Rundle College has been repeatedly
                                                                                              recognized by independent organizations such as the
                                                                                              Fraser Institute, which consistently ranks Rundle College
                                                                                              as a top private school in Alberta."

T H E A B C s O F H A R M O N Y ' S D E S I G N AT E D S C H O O L S
H A R M O N Y ' S D E S I G N AT E D P R E S C H O O L S & P L AY S C H O O L S

        PRESCHOOLS
                                                                                     &
PLAYSCHOOLS
Calgary                                                                Calgary French                                Rundle
Waldorf School                                                         and International                             College Primary
(Parent-and-Tot,                                                       School                                        (Preschool–3)
Preschool, K–9)                                                        (Preschool–12)                                  LOCATED IN RICHMOND
                                                                                                                     DRIVING TIME FROM HARMONY:
  LOCATED IN COUGAR RIDGE                                                LOCATED IN WEST SPRINGS                     APPROX. 25 MINS.
DRIVING TIME FROM HARMONY:                                             DRIVING TIME FROM HARMONY:
                                                                                                                     address : 7615 17th Avenue SW
APPROX. 15 MINS.                                                       APPROX. 16 MINS.
                                                                                                                     		            Calgary, AB, T3H 3W5
address : 515 Cougar Ridge Drive SW                                    address : 700 77 Street SW                    phone :       403.282.8411
		              Calgary, AB, T3H 5G9                                   		          Calgary, AB, T3H 5R1
                                                                                                                     general info : contactus@rundle.ab.ca
phone :         403.287.1868                                           phone :     403.240.1500
                                                                                                                     email :       collegeadmissions@rundle.ab.ca
fax :           403.287.3414                                           fax :       403.249.5899
                                                                                                                     website :     www.rundle.ab.ca
email :         info@calgarywaldorf.org                                email :     admissions@cfis.com
website :       www.calgarywaldorf.org                                 website :   www.cfis.com

Please see previous section for information                            Please see previous section for information   Please see previous section for information

T H E A B C s O F H A R M O N Y ' S D E S I G N AT E D S C H O O L S
P R E S C H O O L S & P L AY S C H O O L S

Springbank Playschool                                                                          Kinderhouse Preschool
  LOCATED IN SPRINGBANK
DRIVING TIME FROM HARMONY: APPROX. 7 MINS.
                                                                                               (Preschool & K)
                                                                                                 LOCATED IN SPRINGBANK HILL
address : 32224 Springbank Road (2nd floor)
                                                                                               DRIVING TIME FROM HARMONY: APPROX. 25 MINS.
		              Calgary, AB, T3Z 2L9
                                                                                               address : 7655 26th Ave SW
phone :         403.830.7294
                                                                                               		          Calgary, AB, T3H 3X2
email :         elleryharms@gmail.com
                                                                                               phone :     403.975.0103
website :       www.springbankplayschool.ca
                                                                                               fax :       403.287.3414
                                                                                               email :     info@mykinderhouse.org
                                                                                               website :   www.mykinderhouse.org
IN THE SCHOOL'S WORDS:

"Springbank playschool is a non-profit, parent co-
operative preschool for 3- and 4-year-olds located in                                          IN THE SCHOOL'S WORDS:
the heart of Springbank. We have been a fixture in
Springbank for generations and are located upstairs                                            "Kinderhouse is a unique early childhood program
in the Springbank Park for All Seasons building on                                             providing a high-quality education for children between
Springbank Road.                                                                               the ages of 2-5. We offer Preschool, Jr. Kindergarten and a
  Our non-profit status allows us to stay true to our                                          Kindergarten Enrichment Program.
core values. We have small class sizes, low fees and                                             Hosted at Valleyview Presbyterian Church with bright
dedicated teachers. Both of our teachers are rooted in                                         facilities and nature grounds, our program combines the
the Springbank community and have children currently                                           best of Reggio (emergent curriculum), Montessori, Gardner
attending Springbank schools. Our low incidence of staff                                       and Arts-based educational philosophies to provide your
turnover ensures consistency and allows our students                                           child with a comprehensive and integrative approach.
to develop strong relationships with their teachers. We                                          We offer two main programs: "Play With Me" for
utilize parent volunteers in every aspect of our school                                        children ages 2 and 3 (no toilet-training necessary), and
– from the daily parent helper in the classroom to the                                         regular preschool and Jr Kindergarten for 3-5 year olds.
volunteer board of directors, parents are welcomed and a                                       Kinderhouse's academic program includes Language Arts,
valued part of our program.                                                                    Math, Science, Geography, Outdoor Play, Gross & Fine
  At Springbank Playschool we strive to give our                                               Motor Practice, Character Formation, Spanish, Visual Arts,
students a positive first learning experience. Staff                                           Music and Drama all set within a comprehensive early
members are members of the Southern Alberta Preschool                                          childhood education program.
Teachers Association and attend conferences on a                                                 Kinderhouse emphasizes creativity, quality educational
regular basis to stay in touch with new ideas and current                                      programming and materials, learning within community
standards of practice. Our classroom integrates new                                            and quality care. With a teacher-student ratio of 1:6 for its
ideas with tried and true favourite activities. Our smaller                                    youngest students and 1:9 for its regular program, your child
class sizes allow the teachers to play to the strengths and                                    will receive the individual attention they deserve.
interests of the students, adjusting activities to best suit                                     Taught by highly qualified and caring instructors, each
the needs of the children on any given day. Field trips,                                       of our staff has their level 2 or 3 in Early Childhood
special days and exciting guests are ongoing throughout                                        Certification, along with a Bachelor's degree in Education
each school year."                                                                             or equivalent, Montessori credentials and several years of
                                                                                               teaching experience in the classroom both in the primary
                                                                                               setting as well as in preschool."

T H E A B C s O F H A R M O N Y ' S D E S I G N AT E D S C H O O L S
P R E S C H O O L S & P L AY S C H O O L S

Springbank Cottage Child                                                                       DAYCARE/PRESCHOOL: (AGES 3–4½)
                                                                                               "Children in this program are aged 3-41/2 years old and
Care (Preschool & K)                                                                           their days are filled with play and fun while they develop
                                                                                               skills in communication, taking turns and sharing in a
  LOCATED IN SPRINGBANK
DRIVING TIME FROM HARMONY: APPROX. 5–7 MINS.                                                   warm, fun atmosphere. The children are exposed to all
address : 244241 Range Rd 33
                                                                                               areas of development including emotional growth, math,
		              Calgary, AB, T3Z 2E8                                                           art, science, music, literacy, and physical exercise using
phone :         403.242.1244                                                                   small and large muscles within our onsite gym."
website :       www.springbankcottage.ca                                                       KINDERGARTEN (41/2 YEARS OLD–KINDERGARTEN)
                                                                                               "In the kindergarten room we are a play-based program
                                                                                               that provides the children with a safe, social, emotional,
                                                                                               physical and cognitive environment that assists them in
IN THE SCHOOL'S WORDS:                                                                         becoming ready for kindergarten and excelling if they are
                                                                                               already in kindergarten."
"Springbank Cottage Childcare was established in
1994 to address the growing need for licensed, quality                                         BEFORE/AFTER SCHOOL (GRADES 1–6)

childcare in our community. Located beside local schools,                                      "Our before and after school program offers care to
we provide comfortable, safe transitions between home,                                         children in grade 1-6. We have many centres of interest
our program and the school experience. Our goal is                                             and activities that are implemented and available
to offer an inclusive program, sensitive to the unique                                         each day including arts, physical activities, clubs and
concerns and requirements of families in our semi-rural                                        homework assistance. Our program thrives on ensuring
community, based on high standards of excellence."                                             that we are meeting each child's interests, needs and
                                                                                               abilities at all times."

T H E A B C s O F H A R M O N Y ' S D E S I G N AT E D S C H O O L S
P R E S C H O O L S & P L AY S C H O O L S

Brite Studios                                                                                  IN THE SCHOOL'S WORDS:

                                                                                               TODDLER (AGES 19 MONTHS TO 3 YEARS OLD)
(Toddler, Preschool & K)                                                                       "This un-parented play time is the perfect class for
  LOCATED IN SPRINGBANK HILL                                                                   children who are ready for a group environment leading
DRIVING TIME FROM HARMONY: APPROX. 20 MINS.                                                    to a transition into preschool. Each month we explore
address : #148, 30 Springborough Blvd SW                                                       a different theme and build our activities around it.
		              Calgary, AB, T3H 0N9                                                           Through our activities we explore concepts that are
phone :         403.242.1414                                                                   age appropriate and involve fine and gross motor skills,
fax :           403.242.1616                                                                   cognitive development, group play, music, crafts and gym
email :         info@britestudios.ca                                                           activity. Toilet training is not required. This class runs
website :       www.britestudios.ca                                                            monthly throughout the year, available on a 1-day-per-
                                                                                               week up to a 5-day-per-week basis."

                                                                                               PRESCHOOL
                                                                                               Brite Studios is a unique combination of three key
                                                                                               aspects of preschool education: academic programming,
                                                                                               art focus (music, drama, art) and a strong physical
                                                                                               education program. We enrich our students' lives through
                                                                                               knowledge, play and activity.
                                                                                                 Our complimentary recreational programming allows
                                                                                               us to access teachers and programs other schools are
                                                                                               not able to afford. The nature of our physical space, both
                                                                                               inside and out, enables us to have meaningful access
                                                                                               to gym-based programs that help set the stage for an
                                                                                               active lifestyle.
                                                                                               KINDERGARTEN
                                                                                               "Please note that we have a mixed kindergarten and
                                                                                               pre-kindergarten class, with the majority of students of
                                                                                               kindergarten age. Our full-day kindergarten program
                                                                                               is a continuation of our rich Montessori- and Reggio-
                                                                                               based programming. The individual learning style of our
                                                                                               program ensures that each child advances at their state
                                                                                               of readiness. The core of the kindergarten curriculum
                                                                                               is language, mathematics, cultural, geography, practical
                                                                                               life and sensorial. In addition to the core kindergarten
                                                                                               curriculum, the child is also presented with history,
                                                                                               music and art. Importantly, we must remember play – an
                                                                                               important aspect of any early childhood program, which
                                                                                               is incorporated into all areas of our program."

T H E A B C s O F H A R M O N Y ' S D E S I G N AT E D S C H O O L S
P R E S C H O O L S & P L AY S C H O O L S

Discovery Corner
                                                                                               TODDLER PROGRAM
Preschool (Ages 3–5)                                                                           Children must be 2.5 years old by September of the year
  LOCATED THE SPRINGBANK UNITED CHURCH ACROSS                                                  they are entering the preschool program. Children must
FROM EDGE SCHOOL                                                                               be in the potty training process.
DRIVING TIME FROM HARMONY: APPROX. 5 MINS.
                                                                                                 4-Year-Old Program: children must be four years
address : 250011 Range Road 33                                                                 old by October 31 of the school year in which they are
		              Calgary, AB, T3Z 2E9
                                                                                               registered. In addition, children must be fully toilet-
phone :         403.472.1477
                                                                                               trained and be able to independently perform their
website :       www.mydiscoverycorner.com
                                                                                               bathroom hygiene.
                                                                                                 Out of School Care: we offer before and after school
                                                                                               care from kindergarten to Grade 6. Parents can arrange
                                                                                               their own transportation through Rocky View bus
IN THE SCHOOL'S WORDS:
                                                                                               services, or we can provide transportation upon request.
"Our philosophy is based on the balance of three                                               Full-day program and extended daycare also available.
essential aspects: structured learning activities, play-                                         3-Year-Old Program: to be eligible children must
based activities and the learning of a second language                                         be three years old by October 31 of the year they are
(Spanish). This combination will provide the cognitive,                                        entering the preschool program.
social, physical and emotional growth in all children.                                           Spanish Program: this is a full immersion program for
  We look forward to working closely with parents to                                           children, and it is offered on Saturdays throughout the
ensure this first school experience is the best possible for                                   school year.
their children. For this reason, our approach is applied                                         Play Ball is a unique and specialized age appropriate
in a nurturing, stimulating and inclusive environment                                          sports coaching program, which teaches physical
where children's diversity and individual differences are                                      competence, life skills and school readiness skills. It is
recognized and respected.                                                                      offered once at week free of charge in all our programs."

T H E A B C s O F H A R M O N Y ' S D E S I G N AT E D S C H O O L S
HOME SCHOOLING RESOURCES

HOME
EDUCATION
RESOURCES
HOME EDUCATION OPTIONS
Rocky View Schools offer a variety of Home Education options for students from Grades 1-12
through its Rocky View Schools Community Learning Centre.

GRADES 1-9
For Grades 1-6 only, traditional Home Education is provided and supervised. For Grades 7-9
we provide Blended or Traditional Home Education programs. Students registering prior to
September 30, may be eligible for our supplementary funding program.

HIGH SCHOOL
Students in Grades 10-12 have access to a variety of online and print based programs facilitated
by our teachers.

WHO CAN I CALL FOR MORE INFORMATION?
For information on Home Education options, or to register, please call 403.235.0294, or contact
the principal, Murray Arnold at 403.948.4360 ext 5320 or by email marnold@rockyview.ab.ca

www.rockyview.ab.ca/programs_services/home-education

T H E A B C s O F H A R M O N Y ' S D E S I G N AT E D S C H O O L S
When Everything Falls into Place,
          You're in Harmony.

                                   We welcome your comments,
        D I SCOV E RY CEN T RE &   questions and thoughts about Harmony.
           S H OW H OMES O PEN
      Monday–Thursday, 2–8 PM      T. 403 .215 .0800
Weekends & Holidays, Noon–5 PM     E. IN FO @LIV EINHARMO NY.CA
     Show Homes Closed Fridays     Liv eIn Har mon y.ca