Botany Campus Student Handbook 2021 - Elim Christian ...
Page content transcription
If your browser does not render page correctly, please read the page content below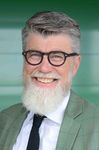 Section 1: Introduction                                              4
    Message from the Principal                                       4
    Parent / Caregiver / Whanau commitment and responsibilities      4
    Links                                                            5

Section 2: For Parents                                               5
    What to do if you…                                               5
         Want to request for student leave                           5
         Want to update your contact details                         5
         Want to talk to the Principal                               5
         Want to talk to the Head of Department or Whanau Leaders    5
    ARISE Parents                                                    6
    ARISE Prayer                                                     6
    Buses                                                            6
         Private buses from the South Auckland area                  6
         Public buses from Beachlands                                6
         Shuttle Bus from Botany Campus to Golflands Campus          6
    Lateness                                                         6
    Messages to students during school time                          6
    Mobile phones                                                    7
    Parent involvement                                               7
    Parking around the campus                                        7
    Property                                                         7
    Visitors                                                         7
    Withdrawing from school                                          7

Section 3: Uniform - personal code of presentation                   8
    Wearing of Taonga                                               10

Section 4: For Students                                             10
    What to do if you...                                            11
         Are unable to come to school                               11
         Are ill whilst at school                                   11
         Lose something                                             11
         Have an appointment during school time                     11
         Have an accident                                           11
    Accidents or illness                                            11
    Before and after school                                         12
    Bell times                                                      12
    Buses                                                           12
BYOD - bring your own device      12
Emergency Evacuations             13
Lunch                             13
Playground rules and behaviour    13
Positive behaviour for learning   13
Mufti Days                        13
Vehicles                          14
Section 1: Introduction

Message from the Principal
Welcome to the 2021 school year at Elim Christian College, one school on three sites! We are so glad
to have you and your family as part of our school community. In fact, this is your school, and we look
forward to a wonderfully productive partnership.

Students I encourage you to allow God to challenge, shape and
grow your character this year. It is the depth and quality of your
character that will open doors for you, enable you to face hard
situations and to help you pursue your dreams. I love the ARISE
Elim culture that repeatedly emphasizes Achievement to be the
best you can be; taking Responsibility and acting with respect;
being Inspired in your thinking and developing an impressive
backpack of Skills; all laid on a deep foundation of Christian
character and Elim values.

Again, this year you will hear the right time, right place, right thing
and right attitude message. We make no apology for this because
you must be highly focused to achieve academically and grow
socially, emotionally, and spiritually. With dogged determination
we take seriously our responsibility to facilitate your highest
growth in all areas.

Murray Burton MNZM
Principal

Parent / Caregiver / Whanau commitment and responsibilities
Parents/Caregivers who send their children to Elim Christian College do so as a matter of personal
choice. In so doing, they make a firm commitment to support the philosophy, goals and practices of
the school and agree to abide by its policies and procedures, in particular:

    ●   Support the teacher as the classroom manager and learning facilitator.
    ●   Send students to school on time and pick them up after school on time.
    ●   Respond promptly to school communications which require a reply.
    ●   Expect students to be responsible for their own behaviour and take some responsibility for
        their own learning.
    ●   Send students to school, encouraging them to have a positive attitude toward learning, by
        expecting them to do their best work always.
    ●   Send students to school clean, healthy, rested and adhering to the uniform dress code.
    ●   Encourage respectful attitudes towards school and all staff.
    ●   Become involved in school programmes, activities, and events wherever possible.
●   Review and sign any papers on which the teacher requires a parent/caregiver signature.
    ●   Encourage systematic study and celebrate positive student performance and effort.
    ●   Seek to provide conditions at home conducive to study and homework.
    ●   Attend parent-teacher-student conferences.
    ●   Support the disciplinary measures recommended by the college.
    ●   Access all current communication / newsletters via the website: www.elim.school.nz click on
        the communication tab.

Links
Internet Agreement Y3-6
Internet Agreement Y7-13
Student Contract: Y0-6
Student Contract: Y7-13
Bus Code of Conduct
School Bus Incident Reporting
Assessment for National Qualifications Policies and Procedures
Request to use a private motor vehicle for transport to and from school
Student Guidance (flow chart)
Formal Complaint

Section 2: For Parents

What to do if you…
Want to request for student leave
Please email request to your child's Campus office:
Botany Campus: botany@elim.school.nz
Golflands Campus: golflands@elim.school.nz
Mt Albert Campus: mtalbert@elim.school.nz

Want to update your contact details
Inform school office.

Want to talk to the Principal
See the Principal's P.A.

Want to talk to the Head of Department or Whanau Leaders
Email the person you wish to speak with to make an appointment – all staff emails are in the format
firstname.lastname@elim.school.nz
ARISE Parents
This group is a great way for parents / caregivers to become actively involved in school life, giving
support and helping with fundraising. Each year we rely on these wonderful parents/caregivers to
run activities, raise funds, pray for and assist the school. Parents/Caregivers who wish to join should
contact ariseparents@elim.school.nz and watch for notices in the newsletter.

ARISE Prayer
Each week, parents/caregivers gather to pray for the school. There is usually coffee, sometimes cake
and always lots of chatter as they share prayer needs and praise reports. Staff and caregivers are
invited to pass on anonymous prayer needs to the prayer group. It is the vision and desire of
caregivers in the Prayer group, that every child be covered in prayer each day and that they have an
opportunity to encounter God in a significant way along with a positive school experience.
Please contact the campus school office for further information regarding days and times.

Buses
The Botany and Golflands' Campuses are served by Kiwi Coach Buses and Howick and Eastern Buses.

Private buses from the South Auckland area
Kiwi Coach Buses also provide a bus service to the school from the South Auckland area. For route
and timetable information contact: Calvin West on 636 5232 or www.kiwicoachcharters.com
School Bus Services:

Public buses from Beachlands
Bus services from the Maraetai and Beachlands area are available. For route and timetable
information contact: Howick and Eastern Buses on 273 3660 or www.howbus.co.nz

Shuttle Bus from Botany Campus to Golflands Campus
There is a shuttle bus available from the Botany Campus to the Golflands Campus. In the morning,
the shuttle leaves Botany Campus at 8:10am to bring students to Golflands Campus. At 3:10pm, the
shuttle leaves Golflands Campus to take students to Botany Campus. Tickets can be purchased at
https://kiwicoaches.co.nz/school-bus/ and any enquiries can be directed to Kiwi Coaches at 09 636
5232 or 021608548.

Lateness
We ask that all students arrive after 8:40am and before 9:10am to sign in at the Whanau Leaders
office. Any student arriving after this time must sign in at the office using the electronic tablet.

Messages to students during school time
In emergencies, an important message can be conveyed to a student during school time through the
school office. It is not appropriate for parents to go directly to the classroom during the teaching
time or to ring or text students directly during class time. Students are not allowed to wear phone /
smart watches or use their devices or phones to call or message during the school day.
Mobile phones
Students are only permitted to use the office phone for emergencies, not to request
parents/caregivers to bring equipment/lunches/sports gear, etc. left at home. Arrangements to visit
the homes of friends or any similar arrangements must be made outside school hours. Calls to
mobile phone numbers are actively discouraged. Students must not use their cell phones/phone
watches or devices to contact their parents during the day.

Parent involvement
There are plenty of opportunities for parents / caregivers to become involved through ARISE
Parents, prayer, helping in the Library, assisting with school camps, transport for offsite school
activities, helping with sports teams, serving on the Board of Trustees, working bees and many more.
We welcome and greatly appreciate your help. All volunteers must have a police clearance. You may
obtain forms from any of the school offices.

Parking around the campus
Please ensure that you do not park across driveways and are parked at least 1m from any driveway
or vehicle entrance.

Property
All clothing and personal property must be clearly named.
Personal property that is found lying around will be brought to the office. A lost property box is
maintained in the administration area. In general, unnamed items left at the end of each term will
be given to a second-hand outlet. The belongings of others may not be interfered with or borrowed
without permission.
Any damage to school property will be reported to the Property Manager. Careless and irresponsible
behaviour will result in the payment of all or part of the costs involved in damage and breakage.
Valuables: e.g., watches, jewellery, etc. should never be left in bags or classrooms. The bringing of
additional and often unnecessary, personal items to school is strongly discouraged. Cash or cheques
should not be left in the classrooms or school bags. The school cannot be held responsible for any
lost or stolen property.

Visitors
It is a legal requirement that ALL VISITORS, including PARENTS/CAREGIVERS who visit the school site
during the day, MUST first report to Reception, and sign in on the electronic tablet before entering
classrooms or playground areas. They must sign out again before leaving the school site. In an
emergency, if a child's lunch/gear has been forgotten, parents/caregivers may bring it to the school
office and the runner will take it to the classroom.

Withdrawing from school
A leaving form available from the school office must be completed by all students prior to leaving
the school. Under our school's policy, you are required to give one term's notice in writing of your
intention to withdraw you child from school. Failure to comply with this requirement will result in a
penalty fee of one-half term's fees being payable to the Proprietors. A leaving certificate is issued
only to senior students who are leaving school to enter the workforce or tertiary education.

Section 3: Uniform - personal code of presentation

A condition of enrolment at Elim Christian College is an expressed willingness to comply with the
personal code of presentation for students, which is strictly enforced at all times. The college
considers it essential that staff, parents and caregivers support these regulations to ensure that at all
times and in all circumstances, each student is correctly presented in all respects. Consistent failure
to comply with the regulations will place the College in the unfortunate position of having to review
the particular student's enrolment under its disciplinary code.

The aim of the college with regards to personal presentation is to have all students presented to a
high standard at all times without the extremes of fashion, fads and personal preferences. We
consider this to be non-negotiable. Compliance with such expectations will greatly assist students
and staff to focus their attention on educational endeavours and prepare students to be fine
examples of respectability, self-discipline, manners and general decorum in the community.

NO CHEWING GUM OR BUBBLE GUM IS PERMITTED AT SCHOOL, OR WHILST IN SCHOOL UNIFORM
OR ON ANY SCHOOL-RELATED ACTIVITIES

Fashion Accessories: please note the following expectations:

    ●   Students are not permitted to wear jewellery other than one small, plain stud or sleeper in
        each ear lobe (for girls) and a watch (girls and boys). Rings, necklaces, bracelets, wristbands
        and sunglasses are not to be worn. No exceptions.
    ●   Except for a light concealer to cover skin blemishes, no makeup in any form is permitted at
        any time, at any college event. (This excludes Senior Ball) No nail polish is to be worn. False
        or extended finger nails are not permitted.
    ●   Body piercing (nose, eyebrows, tongues, etc.) and tattoos are not permitted.
    ●   Moustaches and beards are not permitted. Boys are to be clean shaven at all times without
        exception.
    ●   Hair must never be presented or worn outlandishly or in a style or look that will draw
        attention to the wearer. Please note the following expectations regarding hair:
            ○ Hair must be the student's natural colour. It must not be coloured, highlighted or
                streaked at any time or for any reason while attending school. Fringes may not cover
                students' eyes.
            ○ For girls whose hair reaches the collar, it must be tied up and off the face at all times
                – this includes to and from school. Hair tie colours are blue, black or white only. A
                black claw clip may also be worn in a neat and professional manner. However, these
                cannot be worn for PE - a hair tie must be used.
            ○ Hair for boys must not reach the collar and must be off the face at all times. If it is
                tied up a single black hair tie is permitted.
            ○ Neither girls nor boys are permitted to have their hair in a dread-lock style or have
                their head shaven. No students are permitted to have hair patterns shaved into their
                hair.
            ○ No exemptions for hair irregularities will be given to students returning from a
                special event or holiday.
Uniform: please note the following expectations:

    ●   Students must wear the correct school uniform at all times during the day, including when
        travelling to and from school. This is a firm expectation of the school.
    ●   At no stage should items of uniform be worn in a dirty or unnecessarily crumpled state. Rips,
        tears, damaged seams and the like must be mended before returning to school the following
        day.
    ●   No non-regulation uniform and/or accessories of any colour or description are permitted at
        any time. We refer particularly to white socks, under-garment t-shirts which show at the
        neck or below the polo shirt or jacket, higher-heeled shoes and non-regulation scarves.

Incorrect Uniform: please note the following expectations for Y7-Y13:

If for any unavoidable reason, and only in extraordinary circumstances, it is necessary for a student
to wear any non- standard items of uniform for a particular day, a note from parents/caregivers
must be given directly to their Whanau Leader at the start of the day.

    ●   Failure to produce a note will subject your child to immediate consequences. Failure to
        rectify the uniform irregularity by the following day, or furnish a further note to outline
        clearly the nature of the on-going problem, will mean an escalation of consequence
        measures.
    ●   Along with the support of parents and caregivers, we expect students to exercise personal
        responsibility in ensuring they comply with the personal presentation regulations at all
        times. Responsibility is one of the five keywords of ARISE.
    ●   The regulations are clear. They are available in this document and reminders will be given by
        the college during the year. Hence, all students are without excuse.
    ●   The College will do its best to be consistent and fair at all times in the management of the
        personal presentation of students' regulations. Clear and purposeful communication
        between the College and the home is essential. We must support each other in this vital
        partnership.

THE UNIFORM

All items of school uniform may be worn summer or winter as appropriate to the weather
conditions. It is not necessary to purchase every item of uniform listed below. Students and
parents/caregivers may choose those items which best allow them to be comfortably dressed in full
school uniform at all times.

Please note:

    ●   The school scarf is the only scarf permitted to be worn in Terms 2 & 3 for winter uniform
    ●   No t-shirts or undergarments must show around the neck or below blouses or shirt
    ●   The Elim school black cap may be worn when outside

Shoes

Black polishable, lace-up dress shoes with no trim of any colour. No sneakers, canvas or street shoes.

Black sandals of any style with back strap. (No trim of any other colour). Jandals and high heels are
not allowed.
Girls: Black sandals with a back strap, no socks (Slave sandals are not allowed) Term 1 and 4 only.
Black shoes closed heel and toe, lace up or strap, polishable may be worn with stockings or crew
length socks only. Ballet flats, slip-ons, street, sports, or flat back shoes are NOT permitted

Girls:

Elim logo blazer (This is a compulsory item)

Elim logo white blouse

Black skirt (regulation). Please note the following instructions regarding the length of the skirt: must
be below the knee, with no exceptions.

Elim logo black knit cardigan

School Tie: Optional for daily wear; compulsory for formal occasions

Boys:

Elim logo blazer (This is a compulsory item)

Elim logo black shirt (regulation) short-sleeved, all year round wear, or Elim logo black shirt
(regulation) long-sleeved

Elim logo V-neck black knit jumper Black trousers (regulation) Socks, plain black, but not ankle style

Physical Education Uniform: All Y11-13 students studying P.E. must wear the regulation P.E. shirt
and shorts. No other items are permitted.
House-coloured sports t-shirts are not acceptable for P.E. periods.

Wearing of Taonga
Please refer to the details above, for school expectations on presentation and wearing of uniform. If
you require an exemption (e.g., wearing of taonga/cultural tattoos/ hair length) based on cultural
grounds, please contact the respective Head of Campus for a meeting to discuss. We would like to
hear from you, grant an exemption if the criteria are met, and celebrate the significance of the
taonga with you.

Section 4: For Students
Students are expected, always, to do their best and are responsible for achieving their maximum
learning potential. Students are expected to work within the school policies, procedures and rules,
and uphold the student learning charter.

As a student of Elim Christian College you are required to:

    ●    Always uphold and respect our Christian values.
    ●    Obey and respect all staff members as stated in the learning charter.
    ●    Be where they are supposed to be, as per their time-timetable.
●   Use good manners, treating others with respect, courtesy and fairness.
    ●   Respect the rights and property of others.
    ●   Be responsible to care for all materials, equipment, furniture and fittings.
    ●   Always behave in a safe manner.
    ●   Show good sportsmanship.
    ●   Follow playground and game rules.
    ●   Aim for their personal best, work with determination and enthusiasm and allow others to do
        the same.
    ●   Work neatly and in an orderly manner.
    ●   Complete assigned work, on time and at an acceptable level.
    ●   Make up work missed during absences.
    ●   Develop self-discipline and exercise self-control in all situations.
    ●   Accept the consequences of their own actions.
    ●   Wear correct P.E. uniform for P.E. classes.

What to do if you...
Are unable to come to school
Fill in the absence webform on the school website: http://www.elim.school.nz/absences/

Are ill whilst at school
Get a note from your teacher and go to the office.

Lose something
Check lost property with the Pastoral Care teacher or Office staff.

Have an appointment during school time

 Y7 - Y13      Students need to provide a note from their parents / caregivers to the office when
               signing out. If a note is not available, students will need to be signed out at the
               office by their parents / caregivers. Students are to sign in on return.

Have an accident
Report to the duty teacher or the office.

Accidents or illness
The medical rooms are located by the school reception. Teachers send students to the medical room
if they feel unwell or have been injured. All teaching staff and administration staff hold First Aid
certificates and are trained to deal with emergencies.

In the event of an accident at school, and the parent/caregiver cannot transport the child safely, an
ambulance will be called. If a student becomes ill in class and does not improve within half an hour,
parents/caregivers are contacted to collect the student. Please keep the school up to date with all
your contact details. Emergency caregivers should be listed on the medical information form. Please
email the appropriate address below with any changes to contact details or medical information.
Botany Campus: botany@elim.school.nz
Golflands Campus: golflands@elim.school.nz
Mt Albert Campus: mtalbert@elim.school.nz

Before and after school
Students need to be at school by 8.30am to be ready to start at 8.40am. There is no supervision for
students before school.
At the end of the day, students should leave the site promptly or be collected from the gymnasium
area. Students should be off site by 3.30pm unless remaining for a school activity

Bell times

 8.40 - 9.10am               Tutor Group or Assembly

 9.10 - 10.50am              Block 1

 10.50 - 11.15am             Interval

 11.15 - 12.50pm             Block 2

 12.50 - 1.40pm              Lunch

 1.40 - 2.25pm               Block 3

 2.25 - 3.10 pm              Block 4

Buses
Before and After School Bus Students (after school) – make your way to your designated buses
promptly. Buses will leave at their appointed times. If you miss the bus, please go to the school
office to contact your parents to decide how to get home.

BYOD - bring your own device
The use of IT devices such as iPods, iPads, digital translators, laptops and mobile phones are now
being actively integrated into learning activities.

Between school hours devices may only be used for planned educational activities. Any device found
being used for other purposes will be confiscated. This includes break times and common rooms. No
argument – no exceptions! The student's name will be recorded, and the device will remain with the
Campus Leader / Whanau Leader until the end of the school day. Students may retrieve their
phones from Campus Leader or the reception office. Repeat offenders may be required to surrender
their device at the beginning of each day for a specified number of days. Students may approach the
campus office to phone out. Such requests will be decided on a case-by-case basis. On a school trip,
the teacher in charge will make it clear before the trip of what the boundaries around the use of
mobile devices are.

The school is not responsible for the loss or damage of personal devices. Each student takes
responsibility for their own device. The sharing of devices is not encouraged.

Emergency Evacuations
Each term a trial evacuation is held. Staff and students follow well-documented instructions based
on best practice models. Following each trial, a review is held.

Lunch
Students are expected to clear up their litter at lunchtimes.
No food or drink is to be consumed in the gym or classrooms unless permission has been given by a
teacher.
Y12 and Y13 students only have the privilege of walking to the dairy / bakery on the corner of
Mirrabooka and Botany Road during lunch time only.

Playground rules and behaviour
The area behind the gym is for socialising and is a "safe" physical area. For games such as football or
cricket go to the Mill House reserve. However, you will need Whanau Leader permission first.

    ●   Handball type games should be played away from windows
    ●   Stay out of the carparks at all break times
    ●   Students are not permitted to talk to outside visitors over the perimeter fence.
    ●   We expect common sense and respect for others – make the most of your break time to
        recharge!

Positive behaviour for learning
Christian living is expressed in respect for others, respect for the possessions of others, loyalty to
one another and above all, loyalty to God.

    ●   Respect for others includes honesty, kindness, consideration, and caring for others, and
        towards those who are weaker, younger, quieter, or less able.
    ●   Respect for possessions of others means articles will not be interfered with, damaged, or
        borrowed without the owner's permission.
    ●   Loyalty to God and obedience to His will means that there will be a dedication to work
        towards what is worthy and pleasing to Him.

Mufti Days
    ●   We expect that students will dress appropriately and sensibly for all mufti days.
●   No bare midriffs showing (open waistlines).
    ●   No coloured hair.
    ●   Inappropriate dress on mufti days can result in students being asked to return home to
        correct the clothing choice.
    ●   No item of clothing should have inappropriate slogans or images.
    ●   No piercings

Vehicles
For students who drive, the following apply:

    ●   Obey the law, particularly around transporting passengers on restricted licences. If you
        break the law in this regard, you are putting the lives of others at risk. The school will
        contact parents.
    ●   Students do not have permission to park in the church carpark.
    ●   All pedestrians must use the Botany Bridge underpass or the controlled Cascades/Botany
        intersection - no student is permitted to directly cross Botany Road.
    ●   Please ensure that you do not park across driveways and are parked at least 1m from any
        driveway or vehicle entrance.