Newbridge-on-Wye Church in Wales Primary School - Ysgol yr Eglwys yng Nghymru Bontnewydd - Newbridge-on-Wye Church in Wales School
Page content transcription
If your browser does not render page correctly, please read the page content below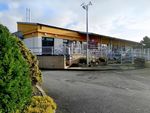 Newbridge-on-Wye Church                                       1

in Wales Primary School
Ysgol yr Eglwys yng Nghymru
Bontnewydd
    SCHOOL GOVERNORS ANNUAL REPORT TO PARENTS

                             ON THE
                      ACADEMIC YEAR
                            2019-2020

            "Smile together, Play together, Learn together"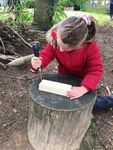 2
     Introduction

Under the Education (No2) Act, School Governors are required to present an
Annual report to parents, on activities and the running of the school during the
past year. There is now no requirement to hold an Annual Parents Meeting unless
the parents/carers of 10% of pupils petition for one for the purpose of discussing a
specific matter relating to the School. (The rules are set out in sections 94 and 95
of the School Standards and Organisation(Wales) Act 2013.) If parents/carers
want a Parents Meeting, they should please write to the Clerk to the Governing
Body (her address is on page 5) asking for a meeting and specifying the matter to
be discussed at the meeting. If there are sufficient requests, suitable
arrangements will then be made.

   This report is for you, as parents, to know what has happened in our school over the past year.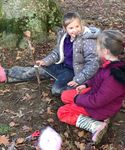 Values                              3
Mission Statement
                              Our philosophy is that Newbridge-on-Wye
                              Church in Wales School should provide every
           "Smile together,
                              pupil with a complete and generous
                              education in a happy, healthy and caring
                              environment in which they can acquire
                              knowledge, skills and attitudes relevant to
 Play together,               themselves and their life in Wales, and to their
                              future in a global community. We aim to help
                              each child enjoy a full and active life within
                              the school community, encouraging the
          Learn together."    values of friendship, patience and
                              consideration.

4
Celebration of Home Learning

 Click the following links to access videos that celebrate some of the fantastic work
     undertaken by children and their families during the school closure period.

Dosbarth Ceiriosen    Dosbarth Helygen       Dosbarth Derwen        Dosbarth Bedwen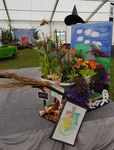 Responsibility                                                                                                                                           6
                                                                      Name                             Appointed or         Specific Responsibilities

The Governing Body has a collective responsibility for many                                         elected by /End of
                                                                                                      Term of Office        As at 1st October 2019
                                                                      Ms Lorraine Jenkin (Chair)     Parent Governor        Chair,
aspects of the school, including its ethos, management, planning,     Red House, Newbridge-on-        30th April 2021       Equality.
                                                                      Wye LD1 6LE         Tel

personnel, financial, health and safety, implementing the school      01597 860162
                                                                      Mr Julian Gibson-Watt                LEA              Vice-Chair,

development plan, and promoting good links with parents and
                                                                      (Vice-Chair), Doldowlod                               Child Protection & Safeguarding,
                                                                      Hall, Llandrindod Wells,       31st August 2020       Data, Induction
                                                                      LD1 6HG Tel: 01597
the wider community. The Head Teacher has the responsibility for      860208
                                                                      Mr Philip Hobbs                Parent Governor        Health & Safety, After-School Club

the day to day management of the school. As governors we              Ms Blue MacAskill
                                                                                                    30 September 2020
                                                                                                     Parent Governor        Attendance and Wellbeing,
                                                                                                      31 May 2022           Assessment, Grants
have a crucial role to play in practical terms as a supportive and    Ms Jennie Rees               Parent Governor 30 Healthy Schools, Literacy
                                                                                                        Sept. 2022

critical friend to the school. We gain information about the school   Cllr Claire Mills            LEA 31t July 2021        Additional Learning / Special
                                                                                                                            Educational Needs (ALN/SEN)
to enable us to monitor and evaluate the work of the school in
                                                                      (vacant)                         LEA    2022

three principle ways:
                                                                                                   Foundation - Church      Religious Education / Collective Worship
                                                                                                   Ex-officio
                                                                      Mrs Emma Wallace             Foundation - Church      Pre-School Setting
 By visiting the school                                                                           October 2018
                                                                      (vacant)                      Foundation -Church

 By seeking the views of the community, parents and children         (vacant)
                                                                                                          2022
                                                                                                   Community Council
                                                                                                     31st May 2020
 By reading reports and discussing information at meetings.          Mr Mike Hobbs                Community governor Numeracy, Training
                                                                                                     31st August 2021
Each member of the Governing Body has a different areas of            Miss Samantha Williams       Teaching Staff
                                                                      Mrs Sian Rees                Non-teaching Staff .
responsibility as outlined opposite.                                                               18th September 2023

                                                                      Mrs Helen Nixon              Head Teacher        Ex
                                                                                                         Officio
                                                                       Clerk to the Governing Body: Mrs S. Humphreys, c/o The School,
                                                                       Newbridge-on-Wye, Llandrindod Wells LD1 6LD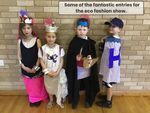 7
       School Staff 2019/20                                                                                    Breakfast Club Staff
                                           Teaching Staff
Mrs Helen Nixon                     Headteacher, Teacher – Dosbarth Bedwen                                      Mrs Sue Williams
                                                                                                               Mrs Suzanne Jones
Miss Samantha Williams/Mrs Emma     Deputy Headteacher, Teacher – Dosbarth Helygen                             Mrs Amanda Jones
Richards
Miss Michelle Pugh/Mrs Lyn Davies   Teacher – Dosbarth Ceiriosen                                             After School Club Staff

Mrs Victoria Butters                Teacher – Dosbarth Derwen                                                   Miss Emma Jones
Mrs Juliette Thomas                 Part time teacher – Dosbarth Bedwen and Dosbarth Derwen
                                                                                                                 Miss Carly Rees
                                                                                                               3 Year Setting Staff
                                            Support Staff
                                                                                                           Mrs Michelle- Havard Pratt
Mrs Liz Towns                       Teaching Assistant Foundation Phase/MAT/Forest Schools Leader              Mrs Hannah Morris
Mrs Amanda Jones                    Teaching Assistant Foundation Phase

Miss Carly Rees                     Teaching Assistant Foundation Phase/PDG/ALN                                  Cleaning Staff

Miss Emma Jones                     Teaching Assistant FP/ALN                                             Mrs Karen Snooke – Cleaner in
Mrs Suzanne Jones                   Teaching Assistant Dosbarth Derwen/Forest Schools Leader                         Charge

Mrs Sian Rees                       Teaching Assistant Dosbarth Bedwen/ALN/Lunchtime Supervisor

Mrs Joyce Thomas                    School Secretary

Mrs Susan Humpheys                  Clerical Assistant/Clerk to the Governing Body/Lunchtime Supervisor

Mrs Sue Williams                    School Cook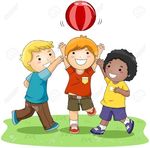 School Teams                   8

A Class Teacher is responsible
as Subject Co-Ordinator for
each Curriculum Subject or
Area
of Learning, but instead of an
individual Governor having
matching responsibility, each
subject
or area of school life is
allocated to one of 4 Teams.
Each Team includes different
teachers, support staff and
governors and senior pupils
sometimes attend meetings.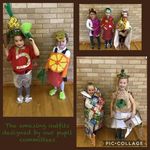 Topics covered over the last year
                                                                                                       9
      Foundation Phase                          Dosbarth Ceiriosen
                                                  On the Farm
                                                   The Circus
                                                                              Dosbarth Helygen
                                                                             Our Wonderful World
                                                                          Blood, Bones and Body Bits
                                                                           Underground Detectives

The Foundation Phase is the statutory curriculum for 3 to 7 year olds in Wales. The Foundation Phase
at Newbridge on Wye includes children from the 3 year setting, Reception, Year 1 and Year 2.
Children in Reception, Year 1 and Year 2 are currently organised across two classes. Miss Samantha
Williams is our Foundation Phase Lead Teacher, supported by Miss Michelle Pugh and by Mrs
Michelle Havard-Pratt in the 3 year setting.

During the school closure period the Seesaw learning platform was used to facilitate learning across
the Foundation Phase. A massive thankyou for the engagement in the learning tasks and for
working so hard to ensure learning could continue during this difficult time.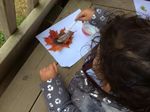 Topics covered over the last year
                                                                                           10
  Key Stage 2                                    'Sports and celebrations'
                                                         'Egyptians'

Our key stage two pupils are split over two classes, Year 3 and 4 taught by Mrs Butters and Year 5
and 6 taught by Mrs Nixon and Mrs Thomas. At key stage two, pupils follow the national curriculum
and class topics allow pupils to develop their knowledge and understanding of a broad range of
concepts. Pupils at Newbridge-on-Wye benefit from a creative curriculum and staff provide
meaningful opportunities for skills development.

During the lockdown period, Key Stage Two staff developed blended learning through the Google
for Education platform, setting weekly tasks for home learning. A huge thank you for the efforts put
in and the patience shown as we worked to develop our blended learning approach.
11
 Inspection                                                       School Development
                                                                  Plan 2019-20
The school was subject to a successful Estyn inspection in
June 2018. The school was rated as 'good' by the Estyn             Priority 1: Review practice and
inspectors in all categories. The report states that the school     provision across the school, in order
provides strong, caring leadership and promotes effective           to implement the new curriculum in
team working and positive behaviour.                                Wales
"All teachers and adults have high expectations of pupils.         Priority 2: Develop the school as a
As a result, nearly all pupils make good progress in their          Learning Organisation
learning."
                                                                   Priority 3: Plan to implement the
Overall, the inspection process proved to be a very positive
experience for the school and its pupils. Estyn inspectors
                                                                    Additional Learning Needs
commented that communication from the school is
                                                                    Education Tribunal Act 2018
particularly effective. The school is very proud of this result    Priority 4: Further improve
and would like to thank all those who contributed to this           the progress and attainment of
successful outcome. The full report is accessible at                more able boys across KS2
www.estyn.gov.wales .
12
             Child Protection and Safeguarding

"Safeguarding" covers the whole process of keeping pupils safe and well at school and helping to educate them to deal with the various
hazards which they will face in adolescence and later life. It includes such matters as Health and Safety, Site Security, First Aid and
Medication, Behaviour and Discipline, Anti-Bullying, Physical Restraint of Pupils, Attendance, Safe Staff Recruitment and Induction, Sex and
Relationships Education, Personal and Social Development Well Being and Cultural Diversity Education, Equality, Data Protection,
Photographing of Pupils and e-Safety. "Child Protection", which is an important part of Safeguarding, covers the protection of children from
abuse or the risk of abuse, as defined in the Children Acts. The School has adopted the Powys County Council model Safeguarding Policy
(with slight adaptations to make it suitable for our School). In November 2016 we adopted the ERW model Child Protection Policy in place
of the previous PCC model policy. Copies of the current Policies are available on the School website or on request from the School office.

By law, if staff have a child protection concern about a pupil, they are required to refer the concern to Social Services, possibly without
telling the pupil's parent/carer. It may also be necessary to share information about a pupil with other agencies. This happens from time to
time in all schools including Newbridge. In following this procedure, staff are not making any judgement, they are simply carrying out their
legal duty and a failure to refer a concern would be a disciplinary offence by the member of staff responsible.

The Governing Body receives a report from the Head Teacher on Child Protection and Safeguarding annually at its July meeting, when it
reviews relevant policies and procedures.

The Designated Person responsible for Child Protection / Safeguarding is the Head Teacher, Mrs Nixon. Her designated Deputy is Miss
Williams. The Nominated Governor responsible for Child Protection / Safeguarding is Mr D J Gibson-Watt. The staff training programme
during the year has resulted in 3 members of staff now being trained to Child Protection Level 3.
13
     Additional Learning Needs

Here at Newbridge-on-Wye School we          Foundation Phase: Nine pupils on 'School
endeavour to offer every pupil the          Action', no pupils on 'School Action Plus'.
support and help they need to enable
them to reach their full potential. Each
pupil is monitored throughout the year to   Key Stage 2: Six pupils on 'School Action' and
assess whether any extra support is         Eight on 'School Action Plus'. One child with EAL.
required and parents are kept informed
of any changes via Individual Provision
Maps (IPM's). Parents are invited in to     Basic skills catch up programmes are used to provide
discuss their child's progress and are      targeted intervention to pupils who require extra
asked to contribute when setting targets    support in numeracy and literacy; sessions are
at three points during the school year.     tailored to the child's individual needs. These pupils
                                            may have individual or group provision maps.
14
     More Able and Talented

At any one time, Newbridge-on-Wye Primary School will have a number of more able, gifted or
talented pupils. We recognise that these pupils have specific learning needs that must be
addressed. We use a range of assessment tools to identify these children who are then placed on
the More Able and Talented Register. Following identification, opportunities for extension,
enhancement and enrichment are provided to allow our MAT pupils to flourish and achieve their
full potential. We believe that by addressing the learning needs of the More Able and Talented
pupils, teaching and learning throughout the School will also be enhanced. In addition, we feel
that these pupils will benefit most where there is a personalised approach to learning and where
pupils have more control over how and what they learn. Pupils identified as being more able and
talented have personalised individual or group provision maps which outline any challenge or
opportunities they are provide with. Identified pupils and their parents are asked to contribute to
their provision maps during open evenings. Opportunities are sought for these pupils to access
wider opportunities to enhance and develop their skills.
Highlights of the Year                                15

          School choir         Foundation Phase and
    won Llanwrtyd Eisteddfod       KS2 Christmas
                                    Productions

      Christmas Enterprise     Renewed Eco Platinum
             Stalls                  award

      Wellbeing Event for      New Curriculum Weeks
           families

       Eco Fashion Show           Harvest Service
"The pupil voice is very strong in this school"
                                                                            NQA Report 2014       16
School Council

The School Council designated responsibility for members on                The School Council representatives
each committee to report on committee activities during                    for 2019/20 were:
meetings. Members agreed to redesign and promote the Silver
                                                                           Chairperson: Amy Hudson
Boxes using the notice board, posters and service time, to
enable the pupil voice to be considered at meetings. An article            Vice Chair: Alice Samuel
was published in the school newsletter, with details of members
                                                                           Secretary: Emily Forkings
and explaining the role of the School Council in school. Officials
worked with Mrs Nixon on producing a child friendly School                 Staff representatives: Mrs H Nixon
Development Plan. The School Council created a reward system               and Mrs S Humphreys
to encourage good behaviour from pupils at lunch times in the
Community Hall. School Council members started planning ideas
for "Race for Life" to raise money for cancer research, however
this was not completed due to the school closure.
17
  Healthy Schools Committee

                                                                                        The Committee
Healthy Schools Committee Activities 2019/20                                            representatives for
                                                                                        2019/20 were:
The Healthy School committee continue to play a very important role within
the school. They take full responsibility for the running of our Fruit Tuck Stall and   Chairperson: Billi Chance
are keen to ensure the whole school community are aware of Healthy Eating
habits.                                                                                 Secretary: Charlie Couzens

Over the last year the committee delivered a number of whole school                     Staff representatives: Mrs
                                                                                        Juliette Thomas and Mrs S
assemblies based on healthy eating and having a healthy body and healthy
                                                                                        Jones
mind. They enjoyed preparing healthy snacks as part of their meetings and
learnt about how to be emotionally healthy through games and activities.
18
      Buddies

The Buddy group has continued its work in supporting pupils     The Buddy representatives for
at break and lunchtimes. The Buddy group feel strongly          2019/20 were:
about making playtimes fun and ensuring all pupils are          Chairperson: Alice Samuel
able to 'Smile together, Play together and Learn together'.
The group develop fresh ideas for our playgrounds,              Secretary: Caitlin Wallace
purchase and look after equipment and teach pupils new
games. Worked closely with Criw Cymraeg to keep ideas           Staff representatives: Mrs S Rees and
fresh and activities varied. The Buddy committee are            Miss C Rees
aiming to promote the school's anti bullying values by
carrying out KiVa lessons and assemblies with the rest of the
school throughout the year.
19
       Safety Committee

2019-20 proved an interesting year for the schools Safety Committee. We started the   The Safety Committee
year learning more about farm and road safety before further exploring our role in    representatives for
leading the school on Internet Safety. We explored what it means to be a 'Digital     2019/20 were:
Citizen' and discussed rules for safely using the internet.
                                                                                      Chairperson: Emily Forkings
As we moved into 2020 we began planning for the Eco Schools Fashion show and
explored different safety themes as we created outfit designs and discussed the       Secretary: Luke Morgan-
safety of different materials. We explored working conditions in clothing factories   Rogers
and discussed safety concerns we noticed in the video. We discussed sourcing
ethical clothing and decided to create an outfit using recycled materials and         Staff representatives: Mrs
clothing. We explored the concept of upcycling and discussed the flammability of      Richards/Miss S Williams
different materials. We enjoyed exploring clothes labels and what different symbols   and Mrs A Jones
meant.

As we moved towards March our role as Safety Committee members became really
important as we shared with the school assemblies and resources based on the
importance of Hand Hygiene.
20
          Eco Committee

The Eco Committee have celebrated a very busy year with some great activities that
have been planned by the committee.                                                             The Eco Committee
The committee organised an 'Eco Fashion Show' where each class and committee spent               representatives for
a week working together, planning, designing and researching materials to use in order to          2019/20 were:
create an environmentally friendly outfit. They had to design an outfit that met the criteria   Chairperson: Logan
given and had to produce an outfit that would reuse, recycle and reduce waste along                  Whitlie
with being informative. They also had to prepare a compere speech to accompany the
outfit. Parents and the wider community came to watch the fashion show and a local              Secretary: Leo Pegg
Seamstress came to judge the outfits.
The committee also organised the sale of Fairtrade tea and coffee at the event and               Teacher Rep: Miss
charged admission. The money raised went to the 'Size of Wales' charity.                           Michelle Pugh
The Eco-Committee have also worked very hard to reduce litter around the school                  and Mrs Liz Towns
grounds and in the village by going on several litter picks during the Autumn term.
The Eco Committee presented an assembly to the whole school about how to make
Christmas more 'Eco Friendly' by reusing or creating your own Christmas cards/wrapping
paper.

Thank you to all Parents and Friends for your continued support.
21
       Criw Cymraeg

Activities of the Criw Cymraeg 2019/20:                                        The Committee representatives
                                                                               for 2019/20 were:
The committee have had a busy year continuing to develop the Welsh
ethos within the school. We helped organise the School Eisteddfod and          Chairperson: Efa Davies
have been working alongside the Buddies to develop the use of Welsh on
the yard. We are now working towards the Cymraeg Campus Silver                 Secretary: Deri Samuel
Award.
                                                                               Staff representatives: Mrs Butters
We now have a Criw Cymraeg Mascot, Dewi Ddraig, who goes home                  and Miss Jones
with a pupil each week in our weekly Welsh service.

We have also completed a Lunch Time App Club this year, which was
open to all children to access a variery of fun Apps using the School iPads.
22
      Forest Schools

The school have two qualified
Forest School Practitioners in Mrs
Liz Towns and Mrs Suzanne
Jones. Both staff members work
tirelessly to provide all year
groups with Forest School
provision. Forest school sessions
provide pupils with the
opportunity to become
ambitious, capable learners
who are competent in
identifying and solving
problems.
23
    After School Clubs

The School offered a broad range
of after school clubs and activities   WHEELBARROW COMPETITION
over the course of the year,           The Wheelbarrow Club was very
including;                             successful at the Royal Welsh
                                       Show in July, gaining first prize in
 Choir                                the "Decorate a Wheelbarrow
                                       Competition" to depict a theme
 Netball                              from "Harry Potter". Huge
                                       congratulations to all those
 Clwb Coginio                         involved, with particular thanks to
                                       Mrs A Jones and Mrs Towns who
 Drama Club                           run such a successful and
                                       enjoyable after school club.
24
Cultural and                               Fundraising
Community Links
   Ithon Road Carol Concert
                                              We are proud to have supported
   Macmillan Coffee Morning                   a number of charities over the
   Harvest Collection for the Food Bank       last year, including Comic Relief,
                                               PONT project and Macmillan to
   Fair Trade Fortnight                       name a few.
   Eco Fashion Show                          Our pupils show great empathy
                                               and commitment when
                                               organising charity fundraisers and
                                               each year the school agrees on
                                               a number of charities and
                                               worthwhile causes to support.
25
      Enterprise                      Volunteers

We aim to ensure our pupils
strive to be enterprising, creative   We continue to be deeply grateful for all
contributors through providing        the excellent support from parents and
opportunities for the children to     others in the past year, both as part of the
make and sell products in order       Friends' activities and individually.
to make a profit of which they        The reading support undertaken by
choose how to spend. During           parents, grandparents and community
the last year we held our             volunteers is a very welcome addition to
traditional Chirstmas Enterprise      our provision.
Stalls where children across the      Also, a special mention of thanks to those
school designed and made              that assist with school trips and visits, come
products to sell. The profits from    in as visitors to our classes and those who
these sales were calculated by        give their time and support in ensuring the
each class and income spent as        school is a welcoming place through
agreed by the children.               activities such as ground force morning.
26
       Pre School Setting

The Setting was inspected by Estyn in March 2017, receiving a mainly "Good" report which noted
the high satisfaction rating from parents. In accordance with recommendations, the Setting
moved from the Hall into the Nurture Room. The setting staff now work more closely with the Foundation
Phase within the school, following similar topics and sharing resources.
The Setting is only open during school term-time.

The Setting has been providing up to 10 hours a week free childcare for 3-4 year olds. Admissions
for the setting are managed by PCC.

Children can attend from the beginning of the school term after their 3rd birthday
and cease to be entitled to free childcare at the beginning of September after their 4th birthday
(when they can start school). PCC are responsible for all preschool admissions. For more information
please click here.
27
        Friends of the School

It has been a much quieter year than last year for the Friends of the school for obvious reasons! In October 2019
we held our AGM and our committee remained largely in place with Cerys Christie-Rees joining us as secretary.
At the beginning of the school year we did the usual fundraisers of Bingo, the school Christmas cards and a
Rags2Riches collection in March. We also organised the Christmas party, hosted a games day in January and
'digital soup' – an intergenerational IT fun day in February and helped with the Eisteddfod in March.
Unfortunately Coronavirus meant that we had to cancel plans for our fundraisers which were an Easter Bingo,
Duck Race in June and 'Big Night Out' in July.
Due to our fundraising success last year we have still been able to support the school financially. We have
donated £13000 since September 2019 paying for lots of different things from IT equipment to a weather station
as well as subsidising school trips for every pupil, providing more equipment for outside as forest schools is such
an important resource, especially in the current circumstances, and lots of other things too!
Due to the current Covid restrictions, we have not been able to hold our AGM as usual and we are currently
working on how we can do this remotely in order to elect a new committee to carry on the Friends good work for
the next year.
Ali Nixon
Chair of the Friends
28
Contact us

Tel: 01597860273
Email: office@newbridge.Powys.sch.uk
Website: www.newbridge.powys.sch.uk

                   "Smile together, Play together, Learn together"