UNIVERSITY COURSES AT COLLEGE 2021 - University of South Wales
Page content transcription
If your browser does not render page correctly, please read the page content below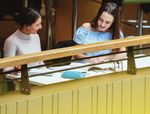 STAY UPDATED
The wellbeing, health and safety of our students and staff is
paramount to us.
We are committed to delivering our courses,            At the date of publication, some of the courses and
research opportunities and other services as safely    facilities set out in this guide are operating in an
as possible. This guide contains information about     amended way due to the Covid-19 pandemic. Up
the courses and facilities that USW intends to offer   to date details about how our courses and facilities
in 2021/22 and adheres to the University Quality       are currently affected can be found at
Assurance processes and government guidelines          www.southwales.ac.uk.
as they currently stand for study in 2021/22.
                                                       There are links to more information on blended
Due to the ongoing nature of the Covid-19              learning and how facilities are impacted by the
pandemic the information in this guide may be          pandemic and government guidelines throughout
subject to change in order to comply with any          this guide. We aim to keep you updated on
government guidelines that apply at the date of        changes, and will reissue the guide should we
study.                                                 consider this to be reasonably necessary.

                                                                    Students at Cardiff and Vale College
                                                                           STUDY A COURSE AT
                                                                                THE COLLEGE
2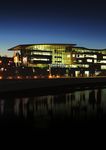 OPEN EVENTS
Although many on-campus events have been affected this year, you
can still learn about the University and our partner colleges through
online events.
The College Merthyr Tydfil                              Coleg Gwent
Students can access a 24/7 Virtual Open Day to          The College are running a mix of virtual and on-
discover more about courses, view videos, take          campus events. You can take a tour of its
virtual tours and listen to learner testimonials. You   campuses, find out about subject areas and learn
can find all you need to choose the course right for    about student support, finance and college life.
you. Visit: www.merthyr.ac.uk                           You can even hear other students' experiences.
                                                        Visit: www.coleggwent.ac.uk
Bridgend College
Students can attend open events and virtual open        Gower College Swansea
days. You can view facilities, meet tutors and find     The College invites students to watch and listen to
out about courses all online. Speak to staff from       its open event. You can hear from the principal,
student services, additional learning needs and         learn about A-Level courses, student experience
wellbeing, and discuss transport, funding and           and support. Visit: www.gcs.ac.uk
support. Visit: www.bridgend.ac.uk
                                                        NPTC Group of Colleges
Cardiff and Vale College                                The College runs a range of events throughout the
Access a Virtual Open Day at the College any day or     year. Expert staff are on hand to give specialist
time. Get your questions answered by tutors who         advice and guidance on courses, applications and
will get back to you personally, and learn about the    college life. Visit: www.nptcgroup.ac.uk
courses and support on offer. Visit:
www.cavc.ac.uk
                                                        UNIVERSITY OF SOUTH WALES
                                                        You may need to stay at home, but don't put your
Coleg y Cymoedd                                         future on hold. If you're thinking about studying
Students can access an Online Open Event and find
                                                        at a USW campus, book an Online Open Day to
out more about studying at the College. Take a
                                                        access webinars, course videos, tours and more.
tour of the campuses and facilities, chat live with
                                                        Visit: www.southwales.ac.uk/opendays
support teams and find out more about subject
areas. Visit: www.cymoedd.ac.uk

CONTENTS
University courses at college                 4              Gower College Swansea courses               20
Partner colleges                              6              NPTC courses                                21
University of South Wales                     8              College Merthyr Tydfil courses              22
A successful career                          10              Coleg Gwent courses                         24
Student support                              12              Coleg Y Cymoedd courses                     26
Fees and finance                             14              Bridgend College courses                    28
Apply to us                                  16              Cardiff and Vale College courses            30
                                                                                                         3

UNIVERSITY
COURSES
AT COLLEGE
If you want an exciting career doing something you
love, study a USW course from the comfort of your
local college. You could change your tomorrow.

On your doorstep                           Financial support
USW works with colleges throughout         Studying may cost less than you think.
south Wales, so you can study a            Welsh students studying a higher
university course at college. You could    education course benefit from financial
save time and money, continue working,     assistance and you may be eligible for
juggle family life and stay closer to      help with tuition fees or living costs.
home. Find a College on page 6.            Read more on page 14.

Flexible courses                           Exciting careers
It's easy to fit study around your life.   A university qualification can mean
Many courses are available full-time or    better job opportunities. Many courses
part-time, and some are delivered in the   include a work placement and as a USW
day and others in the evening. Find a      student you can access USW Careers.
course starting on page 20.                Read more on page 11.

Easily accessible                          USW family
If you don't have the entry requirements   Whether you're returning to learning, or
to study a university degree, you can      continuing from school or college, you
study a HNC, HND or Foundation Degree      will be welcomed in to the USW family.
first. Our partner colleges also offer
Access to Higher Education courses.
Read more on page 16.

                                                                     COVID-19
                                       READ THE LATEST UPDATES

4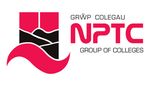 PARTNER
COLLEGES
The College Merthyr Tydfil
Students can study courses from HNDs and                Bridgend College
Foundation Degrees, to Honours degrees and              The College won FE College of the Year at the Tes
professional qualifications. Subjects include           FE Awards 2019. It was also voted Best UK FE
creative industries, business, computing and IT,        College at the WhatUni Student Choice Awards
care, english and history, public services and sport.   2018. There are over 400 students studying USW
The College offers excellent facilities, teaching,      courses full or part-time. Subjects include care,
support and employer links. Students also benefit       childhood studies and education, engineering,
from small class sizes. Read the course list on page    business, creative arts, animal care, horticulture
22.                                                     and equine. Read the course list on page 28.

01685 726 000                                           01656 302 302
www.merthyr.ac.uk                                       www.bridgend.ac.uk

                                                        Coleg Gwent
Cardiff and Vale College                                As one of the top performing colleges in Wales, the
CAVC offers qualifications in partnership with          College has around 750 USW students studying
universities in many subjects, from HNDs to             higher education. Students benefit from
PGCEs. The College offers exceptional support, a        established links with employers. Delivering
personal approach to teaching, and facilities           courses across five campuses and Torfaen Learning
which replicate real-world environments.                Zone, the College makes university study
Courses meet the needs of employers and                 accessible. The College serves Monmouthshire,
prepare students for their career. Read the             Torfaen, Blaenau Gwent, Newport and Caerphilly.
course list on page 30.                                 Read the course list on page 24.

02920 250 250                                           01495 333 777
www.cavc.ac.uk                                          www.coleggwent.ac.uk

6
Coleg y Cymoedd
Based across four campuses, the College offers          NPTC Group of Colleges
excellent teaching, industry links and full and part-   The College prides itself on offering More than just
time study options. Students can study HNDs,            an Education. Students are taught in small groups
Foundation Degrees, Honours degrees or teaching         and have a personal learning experience.
training. Subjects include business, creative
production arts, costume construction,                  The College has campuses in Neath, Afan, Brecon,
photography, games art and design, education,           Newtown and Llandarcy. It offers courses in
learning and development, ICT and surveying.            business, childhood studies, substance misuse and
Read the course list on page 26.                        teaching. Read the course list on page 21.

01443 662 800                                           01639 648 000
www.cymoedd.ac.uk                                       www.nptcgroup.ac.uk

                                                        University of South Wales
Gower College Swansea                                   With so many courses to choose from, there is
The College provides quality higher education           something for everyone. A course with USW is
courses. Its bespoke University Centre for students     more than just a degree. We create graduates
on higher-level courses includes classrooms, a          who are prepared for tomorrow.
library and a common room. Courses include
business, education, criminal justice and science.      You can choose to study either through our
Read the course list on page 20.                        partner colleges or direct with the University,
                                                        making study easily accessible. Read more
01792 284 000                                           about USW on page 8.
www.gcs.ac.uk
                                                        03455 76 77 78
                                                        www.southwales.ac.uk

                                                                                                          7
UNIVERSITY FOR
TOMORROW

USW has campuses in Cardiff, Newport and Pontypridd. If you
top-up your qualification to an Honours degree with us, you
could study at one of our campuses and be eligible for our
progression bursary.
USW Pontypridd                                        USW Cardiff
USW Pontypridd is our largest campus and made         USW Cardiff is right in the city centre – the perfect
up of two sites: Treforest and Glyntaff. Surrounded   location for our creative industries students. We
by green open spaces, our students love the           have recently finished a new phase of investment
community atmosphere. You'll find everything you      in specialist facilities. You'll also find creative study
need on campus – your classes, the library,           spaces, the library and Students' Union – all in one
Students' Union, cafes and bars.                      impressive building.
www.southwales.ac.uk/pontypridd                       www.southwales.ac.uk/cardiff

8
ADVICE FROM USW
                                                     The Student Recruitment Team at USW are available
                                                     to help you. If you have questions about studying,
                                                     either at college or the university, contact us.

                                                     schoolsandcolleges@southwales.ac.uk
                                                     0345 576 0751

USW Newport
USW Newport is in the heart of the city. It is one of
the University's most iconic buildings and couldn't
be in a better location to embrace city life. Halls of
Residence are just a few minutes walk away, and                                               COVID-19
Friars Walk is opposite campus – overflowing with
shops, bars and restaurants.                                    READ THE LATEST UPDATES
www.southwales.ac.uk/newport

                                                                                                          9
Melissa Humphries
Coleg y Cymoedd student
STUDY A COURSE AT
THE COLLEGE

10
A SUCCESSFUL
TOMORROW
A university course is an investment in your future. It can improve
your career prospects, and for some jobs a degree is essential. We
can help you succeed and achieve your full potential.
Work Placements
Our courses are designed in conjunction with
employers. We believe work experience is
                                                        SUPPORT FROM
invaluable, which is why our Foundation Degrees
have work placement opportunities built in to
                                                        USW AND YOUR
them. This allows you to put theory into practice
and looks great on your CV.
                                                        COLLEGE
                                                        • Assistance writing a CV
Grad Edge Award                                         • Application and interview preparation
This award is your chance to be recognised for          • Advice on career choices or further study
developing the skills or attributes employers value
                                                        • Work experience tips
when they search for graduate recruits. Getting
involved during your studies will help give you a       • Support with job hunting
competitive edge and stand out from the crowd           • Help working and studying overseas
when you start job hunting. Visit:                      • Careers Fairs, events and workshops
www.southwales.ac.uk/gradedge

                                                      Graduation
                                                      When you've successfully completed your
     I studied a Foundation Degree,                   Foundation Degree, HNC, HND, CertHE or
 and progressed to the top-up at                      Honours degree, you can attend a graduation
 college. By graduation, I was ready                  ceremony. Students who study at Cardiff and Vale
 for the industry, as I had great work                College, Coleg y Cymoedd, Coleg Gwent, Gower
 experiences. Balancing academic and                  College Swansea or The College Merthyr Tydfil
                                                      are invited to a graduation ceremony at the
 practical work was easy, and I had                   University of South Wales. Those who study at
 excellent support from my tutors.                    Bridgend College, Gower College Swansea and
                                                      NPTC Group of Colleges will be invited to a
 Melissa Humphries, Foundation                        ceremony hosted by their College. For further
 Degree Costume Construction for                      information about our graduation ceremonies,
                                                      visit: www.southwales.ac.uk/graduation
 Screen and Stage, Coleg y Cymoedd

                                                                                                   11
STUDENT SUPPORT
As a student studying a USW course at your local college, you will
get the best of both worlds. You can use the support and facilities
on offer at the college, as well as USW.
Learning support                                         Impressive facilities
Our partner colleges offer various services and          Many of our partner colleges have benefitted from
support, and you will also be able to use the            huge investment over the past few years. They
resources at the University of South Wales. As a         have impressive facilities and teaching spaces. You
USW student, you can use our libraries and will          can also use the University facilities, including our
have a university IT account and student email. We       libraries and Students' Union.
have a library on each campus with long opening
hours and self-service facilities. We have thousands     USW Sport
of computers across our campuses and the latest          Even though you will study at your local college,
learning technologies and resources.                     you can still play for the University's sports teams
                                                         in the British Universities and Colleges Sport
Support at college                                       (BUCS) league. There are 60 teams to choose from,
You will have access to the various support              including football, rugby, netball and hockey. To
services available at the college where you will         qualify you must be over 18 and study at least 60
study. To find out what support is available,            credits per year. Playing in the BUCS League,
contact your college or book an Open Event to            means you may train at USW Sport Park. The
take a look around. Your college may even refer          facilities are so good that professional teams
you to an Advice Zone at USW. Visit:                     regularly use them, including the Wales football
www.southwales.ac.uk/advicezones                         team and touring British Lions.

Support at USW                                           Students' Union
If you top-up to a full Honours degree at the            You can become a member of the Students' Union
University of South Wales, you can access all the        at the college where you study, as well as the
support and facilities. We have Advice Zones, a          Students' Union at the University. The Students'
Disability Service, Wellbeing Service, Health Clinics,   Union at USW hosts a variety of events and
USW Careers, Student Money Advice Team,                  activities throughout the year. There are plenty of
Chaplaincy and Study Skills Centres. We also offer       clubs and societies to get involved with, based
student accommodation and childcare facilities at        across all our campuses. Our societies can help you
USW Pontypridd.                                          discover new hobbies and interests and meet like-
                                                         minded people. Visit: www.uswsu.com
Welsh opportunities
You can continue to use your Welsh language skills
while studying a USW course. Some courses offer
bilingual opportunities, and you can submit your
work in Welsh, even if your course isn't taught in
Welsh. You could also choose a Welsh-medium
work experience placement. To find out more,                                                    COVID-19
contact the Bilingual Champion at your college.
                                                              READ THE LATEST UPDATES

12
After completing a Level 2 Diploma,
I progressed to the Level 3, a HND and
then a top-up. Gower College Swansea
is a great place to study. It offers lots of
support and the lecturers are friendly
and experienced. It even has a Higher
Education Centre with library and
common room.

Tahir Ahmed, BA (Hons) Business Studies
(Top-up), Gower College Swansea

                                                            Tahir Ahmed
                                                   Gower College student
                                               STUDY A COURSE AT
                                                    THE COLLEGE
                                                                     13
INVEST IN
TOMORROW
Financial assistance is available for students,
so studying may be more affordable than
you think. Depending on your personal
circumstances, you could be eligible for a
range of grants, loans and allowances to
help with tuition fees and living costs.

Course fees
At the time of production, course fees or student
financial support in Wales has not been confirmed for
2021/22 entry. Before you apply, we recommend you
check our website for the latest information on fees and
student support. Visit: www.southwales.ac.uk/money

Further financial support
Financial support is available through Student Finance
Wales, for students living in Wales, or Student Finance
England, for students from England. Student finance
information, along with how to apply and eligibility
checkers, are available online. Visit:
www.studentfinancewales.co.uk or www.gov.uk.
Search 'student finance' for students living in England.

Additional help
Once you've completed your University course at your
local college, you may decide to top-up to a full-time
                                                            PROGRESSION
Honours degree at one of the University's campuses. If
you do, you may be eligible for further financial support
                                                            BURSARY
including our Progression Bursary worth £500.*
                                                            We offer a Progression Bursary worth
Additional costs                                            £500.* College students who top-up their
As well as paying for books and electronic essentials,      HND or foundation degree to a full
there may be additional costs for some courses. This        Honours degree through a top-up course
could include field trips, art supplies or studio time.     at a USW campus are eligible. For full
Contact your chosen College to find out more about          details and to apply, visit our website.
additional costs.

14   *For terms and conditions visit our website.
Student at Bridgend College
STUDY A COURSE AT
     THE COLLEGE

                         15
APPLY FOR
UNIVERSITY
A university degree may be more accessible than you think. If you
don't have the entry requirements to study a university degree
straight away, you can study a HNC, HND or Foundation Degree.
Entry requirements                                         Top-up to a full degree
• Applications are considered on an individual basis       • All HND and Foundation Degree courses have at
• Typical entry requirements are detailed below              least one progression route. So you can choose to
• If you don't meet the criteria, relevant work and life     top-up your qualification to a full degree.
  experience will be considered                            • To gain an Honours degree you'll study 360
• Combinations of qualifications are acceptable              credits, typically over three years full-time.
• Other Level 3 qualifications may also be                 • To top-up your HND or Foundation Degree to a
  considered, such as CACHE, OCR, City and Guilds,           Honours degree will normally involve an extra
  Cskills, NCFE and VTCT                                     year studying 120 credits full-time or the part-
• If you're unsure if you meet the requirements,             time equivalent.
  contact your chosen college                              • You'll usually need to attend a USW campus to
                                                             top-up your degree to Level 6 study, although
Typical entry requirements for HNCs,                         some courses are available at colleges.

HNDs and Foundation Degrees                                Becoming a teacher
• Relevant BTEC Level 3 profile of Merit/Pass or           If you're interested in a career in teaching, we offer
  Pass/Pass/Pass; or                                       teaching qualifications at our partner colleges.
• DD at A-level; or                                        Read our course list starting on page 20.
• D at A-level plus D in the Welsh Baccalareate Skills
  Challenge Certificate; or                                Postgraduate courses
• Access to HE (a Pass Diploma with 45 Level 3             Your relationship with the University won't end
  credits which are all passes)                            when you graduate. We offer postgraduate and
• You will also need three C grade or above GCSE           professional courses to help you progress even
  passes, including maths and English language or          further in your career. Visit:
  equivalent                                               www.southwales.ac.uk/postgrad
• For a top-up course, you will usually need a HND
  or Foundation Degree in a related subject

Entry requirements for colleges
• May need a literacy, numeracy or science test
• Some courses require an enhanced DBS check*
• Some professions require a GCSE grade B in
  certain subjects
• Additional criteria are listed on the course pages
  on the college website
• Additional criteria is listed on the college website

16                                                         *Additional costs apply
HOW TO APPLY
Please contact your local college to check
the application process. Some colleges
accept direct applications, made either in
person or online. Alternatively, you may
need to apply through UCAS.

                                             Student at The College Merthyr Tydfil
                                                    STUDY A COURSE AT
                                                         THE COLLEGE

                                                                            17
FIND YOUR
TOMORROW
You can study a full Honours degree at a USW campus or follow a
university course at a partner college. College courses start at
Level 4 with opportunities to progress to an Honours degree and
postgraduate study at USW. Possible progression routes are below.

                                     LEVEL 3
               A-LEVELS • BTEC • NVQ LEVEL 3 • ACCESS TO HIGHER EDUCATION
     WELSH BACCALAUREATE • ADVANCED APPRENTICESHIP • DIPLOMA IN FOUNDATION STUDIES

                                     LEVEL 4
           CERTIFICATE OF HIGHER EDUCATION • HIGHER NATIONAL CERTIFICATE (HNC)

                                     LEVEL 5
                   FOUNDATION DEGREE • HIGHER NATIONAL DIPLOMA (HND)

                                     LEVEL 6
                                  TOP-UP (HONS) DEGREE

                                     LEVEL 7
                                  POSTGRADUATE STUDY

18
GLOSSARY
Foundation Degree                                        Honours degree
This is a qualification in its own right and you will    A course studied at university or a further
attend a graduation ceremony after completion. It        education college. A full-time BA or BSc Honours
provides you with skills relevant to industry. Study     degree will normally last three years and you'll
is combined with employment-based learning, so           study 360 credits.
you learn in the workplace as well as the
classroom. On successful completion you will have        UCAS
the option to progress to a top-up degree                The abbreviated term for the Universities and
qualification.                                           Colleges Admissions Service. UCAS processes
                                                         applications to UK universities and colleges for
Higher National Certificate (HNC)                        undergraduate courses. Some of our partner
and Higher National Diploma (HND)                        colleges don't use UCAS and accept direct
These work-related qualifications give you the           applications instead – contact the college directly
skills to do a particular job. They are vocational, so   for details.
are appealing to employers, and can count
towards membership of professional bodies. They          Student Finance Wales
can lead you straight into a career, or you can          The funding body that will assess your financial
progress to a Foundation Degree or Honours               support if you live in Wales.
degree.
                                                         Tuition fees
CertHE                                                   These fees cover the cost of your study, and may
A Certification of Higher Education (CertHE) is a        vary depending on what and where you study. All
Level 4 qualification awarded after one year of full-    eligible students can apply for a Tuition Fee Loan,
time higher education study.                             and will not pay this back until they are earning
                                                         over a certain amount.
DipHE
A Diploma of Higher Education (DipHE) is a Level 5       Bursary
qualification awarded after two years of full-time       Money provided towards the cost of studying that
higher education study.                                  does not need to be paid back.

Higher Education (HE)                                    Progression/Top-up degree
Once you've completed further education at               This is usually one extra year of full-time study or
college or sixth form, institutions such as              two years part-time. You would progress or top-up
universities and colleges provide higher education       from a Foundation Degree or equivalent, to a full
programmes.                                              Honours degree. Progression and top-up courses
                                                         are usually studied in the same or related subject
                                                         as the Foundation Degree.

                                                                                                            19
Progression routes
GOWER COLLEGE                                                       may also be available
                                                                   at other local colleges.
SWANSEA
                                                                Available at   Available at
 Course and Progression Route                                     College         USW

 HND Business and Accounting                                         4
 BA (Hons) Business Studies                                          4              4
 BA (Hons) Business and Marketing                                                   4
 BA (Hons) International Business                                                   4
 BA (Hons) Business and Accounting                                                  4
 BA (Hons) Business and Finance                                                     4
 BA (Hons) Business and Human Resource Management                                   4
 BA (Hons) Business and Supply Chain Management                                     4

 Foundation Degree Analytical and Forensic Sciences                  4
 BSc (Hons) Analytical and Forensic Science                                         4

 Foundation Degree Criminal Justice                                  4
 BSc (Hons) Criminology and Criminal Justice                                        4

 Foundation Degree Education, Learning and Development               4
 BA (Hons) Education, Learning and Development                       4
 BA (Hons) Education                                                                4

 Foundation Degree Visual Effects and Motion Graphics                4
 BA (Hons) Visual Effects and Motion Graphics                                       4

 Professional Certificate (PCe) in Post Compulsory Education         4              4
 PcET

 Professional Graduate Certificate (PGCe) in Post Compulsory         4              4
 Education PcET

 Postgraduate Certificate (PGCe) in Post Compulsory Education                       4
 PcET

20
Progression routes
NPTC GROUP                                                         may also be available
                                                                  at other local colleges.
OF COLLEGES
                                                        4      Available at   Available at
Course and Progression Route                                     College         USW

HND Business Studies                                                4
BA (Hons) Business Studies                                          4              4
BA (Hons) Business and Marketing                                                   4
BA (Hons) International Business                                                   4
BA (Hons) Business and Accounting                                                  4
BA (Hons) Business and Finance                                                     4
BA (Hons) Business and Human Resource Management                                   4
BA (Hons) Business and Supply Chain Management                                     4

Foundation Degree Childhood Studies                                 4
BSc (Hons) Childhood Studies                                        4              4
                               NPTC Group of Colleges

CertHE Substance Misuse                                             4
BSc (Hons) Nursing (Year 1)                                                        4

Professional Certificate (PCe) in Post Compulsory Education         4              4
PcET

Professional Graduate Certificate (PGCe) in Post Compulsory         4              4
Education PcET

Postgraduate Certificate (PGCe) in Post Compulsory Education                       4
PcET

                                                                                         21
THE COLLEGE
MERTHYR TYDFIL
                                                          Available at   Available at
 Course and Progression Route                               College         USW

HND Computing                                                  4
Computer Applications Technology (Year 2)                                     4
BSc (Hons) Computing (Year 2)                                                 4
Bsc (Hons) Applied Computing                                                  4

Foundation Degree Art Practice                                 4
BA (Hons) Art Practice                                         4

Foundation Degree Business Studies                             4
BA (Hons) Business Studies                                     4              4
BA (Hons) Business and Marketing                                              4
BA (Hons) International Business NPTC Group of Colleges                       4
BA (Hons) Business and Accounting                                             4
BA (Hons) Business and Finance                                                4
BA (Hons) Business and Human Resource Management                              4
BA (Hons) Business and Supply Chain Management                                4

Foundation Degree Childhood Studies                            4
BSc (Hons) Childhood Studies                                                  4

Foundation Degree Health and Social Care Management            4
BSc (Hons) Community Health and Wellbeing                                     4
BSc (Hons) Health and Social Care Management                                  4

Foundation Degree Photography                                  4
BA (Hons) Photography                                                         4

22
Progression routes
                                                                    may also be available
                                                                   at other local colleges.

                                                               Available at   Available at
Course and Progression Route                                     College         USW

Foundation Degree Psychology                                        4
BSc (Hons) Psychology (Year 2)                                                     4

Foundation Degree Sports Coaching and Development                   4
BSc (Hons) Sports Coaching and Development                                         4

Diploma Level 4 Accounting                                          4
ACCA / CIMA / ICAEW                                                                4

Professional Certificate (PCe) in Post Compulsory Education         4              4
PcET

Professional Graduate Certificate (PGCe) in Post Compulsory         4              4
Education PcET

Postgraduate Certificate (PGCe) in Post Compulsory Education                       4
PcET

                                                                                             23
COLEG
GWENT
                                                      Available at   Available at
Course and Progression Route                            College         USW

HND Computing                                              4
BSc (Hons) Applied Computing                                              4
BSc/MComp Computer Applications Development                               4
BSc/MComp Information Communication Technology                            4

HND Electrical and Electronic Engineering                  4              4
BSc (Hons) Electrical and Electronic Engineering                          4

HND Mechanical Engineering                                 4              4
BSc/BEng (Hons) Mechanical Engineering                                    4

HND Public and Emergency Services
                             NPTC Group of Colleges        4
BA (Hons) Public Services                                                 4

Foundation Degree Analytical and Forensic Sciences         4
BSc (Hons) Analytical and Forensic Science                                4

Foundation Degree Animal Health and Welfare                4
BSc Animal Health and Welfare Top-Up                       4

Foundation Degree Business Studies                         4
BA (Hons) Business Studies                                                4
BA (Hons) Business and Marketing                                          4
BA (Hons) International Business                                          4
BA (Hons) Business and Accounting                                         4
BA (Hons) Business and Finance                                            4
BA (Hons) Business and Human Resource Management                          4
BA (Hons) Business and Supply Chain Management                            4

Foundation Degree Childhood Studies                        4
BSc (Hons) Childhood Studies                                              4

Cert HE Community Health and Wellbeing                     4
Foundation Degree Community Health and Wellbeing           4              4
BSc (Hons) Community Health and Wellbeing                                 4
BSc (Hons) Health and Social Care Management

Foundation Degree Criminal Justice                         4
BSc (Hons) Criminology and Criminal Justice                               4

24
Progression routes
                                                                   may also be available
                                                                  at other local colleges.

                                                               Available at   Available at
Course and Progression Route                                     College         USW

Foundation Degree Games Art and Design                              4
BA (Hons) Game Art                                                                 4
BA (Hons) Computer Games Design                                                    4

Foundation Degree Illustration                                      4
BA (Hons) Illustration                                                             4

Foundation Degree Media Production                                  4
BA (Hons) Media Production                                                         4

Foundation Degree Performing Arts                                   4
BA (Hons) Theatre and Drama  NPTC Group of Colleges                                4

Foundation Degree (Arts) Popular Music Technology                   4
BA (Hons) Popular and Commercial Music                                             4

Foundation Degree (Science) Popular Music Technology                4
BSc (Hons) Creative Industries (Popular Music Technology)                          4

Foundation Degree Retail Management                                 4
BA (Hons) Business Studies                                                         4
BA (Hons) Business and Marketing                                                   4
BA (Hons) International Business                                                   4
BA (Hons) Business and Accounting                                                  4
BA (Hons) Business and Finance                                                     4
BA (Hons) Business and Human Resource Management                                   4
BA (Hons) Business and Supply Chain Management                                     4

Foundation Degree Sports Coaching and Development                   4
BSc (Hons) Sports Coaching and Development                                         4

Foundation Degree Veterinary Nursing                                4
BSc (Hons) Veterinary Nursing                                       4

Professional Certificate (PCe) in Post Compulsory Education         4              4
PcET

Professional Graduate Certificate (PGCe) in Post Compulsory         4              4
Education PcET

Postgraduate Certificate (PGCe) in Post Compulsory Education                       4
PcET                                                                                     25
COLEG Y
CYMOEDD
                                                           Available at   Available at
 Course and Progression Route                                College         USW

HNC Electrical and Electronic Engineering                       4              4
HND Electrical and Electronic Engineering                                      4
BSc (Hons) Electrical and Electronic Engineering                4

HNC Surveying                                                   4
BSc (Hons) Quantity Surveying and Commercial Management
(Year 2)                                                                       4

HND Creative Production Arts                                    4
BA (Hons) TV and Film: Hair, Make-up and Special Effects        4
BA (Hons) TV and Film: Prop Making                              4
                                  NPTC Group of Colleges

Foundation Degree Business Studies                              4
BA (Hons) Business Studies                                                     4
BA (Hons) Business and Marketing                                               4
BA (Hons) International Business                                               4
BA (Hons) Business and Accounting                                              4
BA (Hons) Business and Finance                                                 4
BA (Hons) Business and Human Resource Management                               4
BA (Hons) Business and Supply Chain Management                                 4

Foundation Degree Education, Learning and Development           4
BA (Hons) Education, Learning and Development                   4
BA (Hons) Education                                                            4

Foundation Degree Electrical and Electronic Engineering         4
BSc (Hons) Electrical and Electronic Engineering                               4

Foundation Degree Games Art and Design                          4
BA (Hons) Game Art                                                             4
BA (Hons) Computer Games Design                                                4

26
Progression routes
                                                                  may also be available
                                                                 at other local colleges.

                                                               Available at   Available at
Course and Progression Route                                     College         USW

Foundation Degree Information Communication Technology              4
BSc/Mcomp (Hons) Information Communication Technology                              4

Foundation Degree Photography                                       4
BA (Hons) Photography                                                              4

Foundation Degree Sustainable Construction and Surveying            4
BSc (Hons) Quantity Surveying and Commercial Management                            4

BA (Hons) Costume Construction                                      4

Professional Certificate (PCe) in Post Compulsory Education         4              4
PcET

Professional Graduate Certificate (PGCe) in Post Compulsory         4              4
Education PcET

Postgraduate Certificate (PGCe) in Post Compulsory Education                       4
PcET

                                                                                            27
BRIDGEND
COLLEGE
                                                            Available at   Available at
 Course and Progression Route                                 College         USW

HNC Agriculture                                                  4
HND Agriculture                                                  4

HNC Animal Studies                                               4
HND Animal Studies                                               4

HNC Building Services Engineering                                4

HND Business Studies                                             4
BA (Hons) Business Studies                                                     4

HNC Electrical and Electronic Engineering                        4             4
HND in Electrical and Electronic Engineering                     4             4
BSc (Hons) Electrical and Electronic Engineering                               4

HNC Environmental Conservation Management                        4
HND Environmental Conservation Management                        4

HNC Equine Studies                                               4
HND Equine Studies                                               4

HNC Horticulture (Production and Design)                         4
HND Horticulture (Production and Design)                         4

HNC Mechanical Engineering                                       4             4
HND Mechanical Engineering                                       4             4
BSc (Hons) Mechanical Engineering                                              4

HND Public and Emergency Services                                4
BA (Hons) Public Services                                                      4

Foundation Degree (Arts) Popular Music Technology                4
BA (Hons) Popular and Commercial Music                                         4

Foundation Degree (Science) Popular Music Technology             4
BSc (Hons) Creative Industries (Popular Music Technology)                      4

Foundation Degree Childhood Studies                              4
BSc (Hons) Childhood Studies                                                   4

28
Progression routes
                                                                   may also be available
                                                                  at other local colleges.

                                                               Available at   Available at
Course and Progression Route                                     College         USW

Foundation Degree Health and Social Care Management                 4
BSc (Hons) Heath and Social Care Management                                        4
BSc (Hons) Community Health and Wellbeing                                          4

Foundation Degree Psychology                                        4
BSc (Hons) Psychology (Year 2)                                      4              4

Professional Certificate (PCe) in Post Compulsory Education         4              4
PcET

Professional Graduate Certificate (PGCe) in Post Compulsory         4              4
Education PcET

Postgraduate Certificate (PGCe) in Post Compulsory Education                       4
PcET

                                                                                         29
CARDIFF AND
VALE COLLEGE
                                                        Available at   Available at
 Course and Progression Route                             College         USW

HND Computing                                                4
BSc (Hons) Applied Computing (Top-up)                                       4
BSc/MComp Computer Applications Development                                 4
BSc/MComp Information Communication Technology                              4

HND Public and Emergency Services                            4              4
BA (Hons) Public Services

Foundation Degree Criminal Justice                           4
BSc (Hons) Criminology and Criminal Justice                                 4

Foundation Degree Childhood Studies                          4
BSc (Hons) Childhood Studies                                                4

Foundation Degree Education, Learning and Development        4
BA (Hons) Education, Learning and Development                4
BA (Hons) Education                                                         4

Foundation Degree Film                                       4
BA (Hons) Film                                                              4

Foundation Degree Games Art and Design                       4
BA (Hons) Game Art                                                          4
BA (Hons) Computer Games Design                                             4

Foundation Degree Health and Social Care Management          4
BSc (Hons) Health and Social Care Management                                4
BSc (Hons) Community Health and Wellbeing                                   4

Foundation Degree Performing Arts                            4
BA (Hons) Theatre and Drama                                                 4

Foundation Degree Photography                                4
BA (Hons) Photography                                                       4

30
Progression routes
                                                                   may also be available
                                                                  at other local colleges.

                                                               Available at   Available at
Course and Progression Route                                     College         USW

Foundation Degree Psychology                                        4
BSc (Hons) Psychology (Year 2)                                                     4

Foundation Degree Youth and Social Care                             4
BSc (Hons) Criminology and Criminal Justice                                        4
BA (Hons) Public Services                                                          4
BA (Hons) Youth Studies                                                            4

Professional Certificate (PCe) in Post Compulsory Education         4              4
PcET

Professional Graduate Certificate (PGCe) in Post Compulsory         4              4
Education PcET

Postgraduate Certificate (PGCe) in Post Compulsory Education                       4
PcET

                                                                                         31
USEFUL INFORMATION
About this guide                                         Covid-19 impact
This guide provides general guidance and does not        The wellbeing, health and safety of our students and
form part of any contract. The information given has     staff is paramount to us. We are committed to
been produced well in advance of delivery of the         delivering our courses, research opportunities and
courses outlined for students due to enter the           other services as safely as possible. This guide
University in 2021-22 academic year. While it is         contains information about the courses and facilities
believed to be correct at the time of production, our    that USW intends to offer in 2021/2022 and adheres
website, and/or partner college websites should be       to the University Quality Assurance processes and
checked for the latest position. The University          government guidelines as they currently stand for
reserves the right to amend or discontinue courses,      study in 2021/22.
or alter facilities, as a response to circumstances
beyond its control or where it considers it reasonably   Due to the ongoing nature of the Covid-19 pandemic
necessary to do so. The University will endeavour to     the information in this guide may be subject to
respond to change by consulting with those affected      change in order to comply with any government
and/or taking remedial actions to help them. For         guidelines that apply at the date of study. At the date
details on fees and funding and for the latest           of publication, some of the courses and facilities set
information visit: www.southwales.ac.uk/money            out in this guide are operating in an amended way
                                                         due to the Covid-19 pandemic. Up to date details
Quality Assurance                                        about how our courses and facilities are currently
The QAA diamond logo and 'QAA' are registered            affected can be found at www.southwales.ac.uk.
trademarks of the Quality Assurance Agency for           There are links to more information on blended
Higher Education and demonstrate that the                learning and how facilities are impacted by the
University has undergone independent review of the       pandemic and government guidelines throughout
standard of higher education provision, and achieved     this guide. We aim to keep you updated on changes,
a successful result.                                     and will reissue the guide should we consider this to
                                                         be reasonably necessary.

                                                         Charity status
                                                         The University of South Wales is a registered charity.
                                                         Registration No. 1140312.
Design
Produced by the Marketing & Student Recruitment          University of South Wales Group
Department. Many thanks to all those who helped                        The University of South Wales Group
with this project.                                                     comprises the University of South
Design: USW Print and Design                                           Wales, The College Merthyr Tydfil,
www.uswprintanddesign.co.uk                                            and the Royal Welsh College of Music
                                                                       & Drama.
Cover image: Erin Wyatt, Coleg Gwent student.

32
OUR COMMITMENT
Charter                                               Accessibility
The Student Charter is developed jointly by the       The University of South Wales is committed to
University and Students' Union. It explains the       developing websites and publications that are fully
University's commitment to working in partnership     inclusive. We make every effort to ensure all pages on
with you to provide a high-quality student            the website and in publications comply with
experience and help you achieve personal and          accessibility guidelines. Due to the size and
academic success: www.southwales.ac.uk/values         complexity of the University's web presence, this is
                                                      an ongoing process. To make our publications as
Welsh language                                        accessible as possible, we offer two ways of
You can improve and use the Welsh language while      accessing, viewing and reading them. You can either
studying a USW course. Students can study some        read them through the ISSUU platform or view online
courses bilingually. If there are no bilingual        and download a PDF. The PDF file has been
opportunities, students can still submit their work   developed to be accessible. We then use this exact
in welsh. You can also choose a welsh-medium          file and upload it to ISSUU to retain as many of the
placement for work experience. To find out more,      accessibility features as possible through the
contact the bilingual champion at your college.       platform. To read what accessibility features have
Visit: www.decymru.ac.uk                              been implemented within the PDF, please visit our
                                                      website. If you have any questions or feedback
                                                      regarding the accessibility of this website or our
                                                      publications, or if you experience any difficulty,
                                                      please contact us.

                                                      For help with accessibility, please e-mail:
                                                      accessibility@southwales.ac.uk

                                                      For help with disabilities or additional needs, please
                                                      e-mail: disabilityadviser@southwales.ac.uk

  BEFORE YOU APPLY
  The University regularly reviews its portfolio of courses to ensure we
  provide the best quality possible. We also update and revise course
  content as necessary to ensure it remains relevant and current. We
  strongly advise applicants to check our partner college websites and our
  website for the latest information on courses, course content, entry
  requirements and additional costs before submitting their application.

                                                                                                           33
Start making your tomorrow, today.

University of South Wales | Pontypridd | Wales | UK | CF37 1DL

Call (UK): 03455 76 77 78
Call (overseas): +44 (0)1443 654 450
Visit: www.southwales.ac.uk

The University of South Wales is a registered charity. Registration No. 1140312
Version one, produced September 2020