Welcome to the 2021 Texas Symposium on Deafblind Education!
Page content transcription
If your browser does not render page correctly, please read the page content below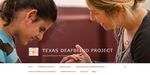 Welcome to the 2021 Texas Symposium on Deafblind Education!

                                        Teacher of Students who are Deafblind:
                                        Navigating a New World
                                            Providing appropriate instruction for any student who is
                                            deafblind is challenging since each student's access
                                            needs are truly unique. The 2021 Texas Symposium on
                                            Deafblind Education will dive deep to examine why it is so
                                            critical that students in Texas have access to trained
                                            teachers of students who are deafblind and interveners.
Figure SEQ Figure \* ARABIC 1 The hand of a  Please join us as we explore the issues and answers to
child rests on the hand of an adult.
                                             providing quality programming and support for individuals
who are deafblind, their families and educational team members.

Announcements
Please take time to read all of the important announcements below. Look for additional updates
each day during What's the Buzz?.
   ● All sessions take place via our Zoom platform. To access the links for the Live
     Symposium sessions and the Asynchronous Sessions each day of the Symposium, you
     will need to use the passwords provided to you by email. If you are unsure of the code
     words or need any help accessing the Zoom rooms, please go to our Help Desk, at
     https://tsbvi.zoom.us/j/5122069268.
   ● During both live and asynchronous sessions, you should make note of the CEU code
     needed in order to obtain continuing education credits. You must enter these codes in the
     online evaluation so your certificate shows the number of CEUs you earned. A form
     provided on pages 39-40 of this Session Guide is available to help you keep track of
     these codes. Please do not lose these codes; we will not be able to provide the codes to
     you by phone or email.
   ● You will be notified to complete your evaluation in an email that should be sent to you on
     April 15th. The delay in completing the evaluation allows you to view as many of the
     asynchronous and live sessions as you like, and still be able to receive continuing
     education credits. Please do not delay in completing the evaluation when you receive
     your email notification, after May 15th, you may no longer complete the evaluation.
   ● Family members are invited to join us Saturday, March 6 for a time that is all about and
     only for family members. Let's talk together about advocating for important issues that
     impact families with individuals who are deaf-blind. You'll have a chance to share with
     families coming from all over the world. We are honored to host this year's Mary
     O'Donnell Memorial Family Social, a National Family Association for Deaf-Blind (NFADB)
     tradition. Thank you to NFADB, DBMAT, Texas Chargers, Canadian Deaf-Blind
     Association National, and Family Partners for the DeafBlind of Florida and the U.S. Virgin
     Islands, and family leaders from across the Americas for creating this unique opportunity
     for families.
2021 Texas Symposium on Deafblind Education Session Guide

    ● This year we are so very grateful to our partners and sponsors who have made this
      Symposium possible through their contributions of time, creativity, and funding. Please be
      sure to learn more about these organizations and how you can support them by
      reviewing pages 2-4 of this Session Guide.

An International Collaboration
COVID has forced us to make this event "virtual", and that has allowed us to partner with
Deafblind International (DbI) Network of the Americas and the National Family Association for
Deaf-Blind (NFADB). It has given us the opportunity to include the National Center on Deaf-
Blindness, Canadian Deafblind Association National, Perkins International, and other
organizations from various places in the Western Hemisphere to make this an international
event. This collaboration promises to make this year's Symposium a truly spectacular event.
As Helen Keller once said, "Alone we can do so little; together we can do so much."
Our Partners
Deafblind International Network of the Americas

Figure 1 Hands hold the Earth showing the American continents with the words, "Deafblind International Network of the
Americas" below.

Register to join Deafblind International for free at https://www.deafblindinternational.org/about-
us/become-a-member/individual-members/.
Register to join the Network of the Americas at
https://docs.google.com/forms/d/e/1FAIpQLSeyEaCIzhXIEpmARaAiuRycLUmwM6WpAQKymU
y1gFgJbD3wqw/viewform.

National Family Association for Deaf-Blind

Figure 2 A hand in the shape of the I Love You sign is stylized to make the fingers look like people; NFADB runs vertically
beside them.

Register to become a member of NFADB on their website at https://www.nfadb.org/join-us.

                                                                2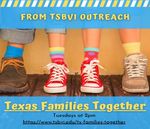 2021 Texas Symposium on Deafblind Education Session Guide

Our Co-Sponsors
Texas Sensory Support Network, Region 11 Education Service Center

Figure 3 Texas Sensory Support Network appears to the right of a stylized shape of Texas with a star at the center

.
Canadian Deafblind Association National

Figure 4 A stylized person stands in front of the words, "Canadian Deafblind Association National" and a maple leaf swirls
above.

Perkins School for the Blind International

Figure 5 Perkins School for the Blind International – Educational Leadership Program – 100 years appears in print and braille.

Grupo Brazil

Figure 1 Grupo Brasil De Apoio ao Surdocego e ao Mύltiplo Deficiente Sensorial logo surrounds a image of two hands touching
fingertips.

Additional Support
Texas Deafblind Organizations
We are fortunate to have many organizations active at both the state and national levels on
issues important to our deafblind community. The Texas Deafblind Project thanks them for their
collective efforts with all the innovative and important opportunities available for individuals who
are deafblind and their families. As part of their leadership, we are grateful for all they do to help
our Project on a daily basis. As always, they play an instrumental part in the Symposium.

                                                               3
2021 Texas Symposium on Deafblind Education Session Guide

DeafBlind Camp of Texas

Figure 6 An armadillo wearing a cowboy hat and painted red and blue like the Texas flag with a white star; the letters DBCTX
appear below.

Deaf-Blind Multihandicapped Association of Texas (DBMAT)

Figure 7 The stylized initials of "DBMAT" form a triangle with the words, "Deaf-Blind Multihandicapped Association of Texas"
wrapping around the shape.

Texas Chargers, Inc.

Figure 8 The Texas flag on a navy blue background with the words, Texas Chargers, Inc. Encourage, Educate, Enrich".

Texas Hands & Voices

Figure 9 Outline of the state of Texas with a sprig of bluebonnets and a hand inside the image; the words, "Texas Hands &
Voices" appear.

NCDB, Other State Projects, and Schools
We appreciate the support received from these members of the deafblind network. Their support
helped families and educators attend the Symposium, ensured accessibility, and sponsored or
provided presentations.
    ● National Center on Deaf-Blindness
    ● Alaska Dual Sensory Impairment Services
    ● California Deaf-Blind Services
    ● Canadian Deaf-Blind Association – British Columbia
    ● Colorado Services for Children and Youth with Combined Vision and Hearing Loss
      Project
    ● Pennsylvania Deaf-Blind Project
    ● Texas School for the Blind & Visually Impaired

                                                               4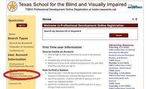 2021 Texas Symposium on Deafblind Education Session Guide

  Continuing Education Credits
  Texas Deafblind Project is pleased to provide certificates of attendance to all participants.
  Additionally we have approved continuing education credits from ACVREP and the Texas State
  Board of Continuing Education. After the Symposium is finished and time has been given for
  viewing any live or asynchronous sessions you like, you will be notified (about April 15, 2021) by
  email to complete an evaluation online. You must complete this evaluation to receive a
  certificate of attendance or a certificate with continuing education credits.
  You will need to provide a code for each session you view (both live and asynchronous) in order
  to receive continuing education credits for ACVREP or Texas State Board of Continuing
  Education (SBEC). The codes are provided for each session, and you should record them on
                                                          pages 39-40 of this Session Guide so
                                                          you do not lose them.
                                                                                           If you do not provide session codes,
                                                                                           you can receive a certificate of
                                                                                           attendance to the Symposium.
                                                                                           Once you have completed your
                                                                                           evaluation, go to our Symposium
                                                                                           registration site at
                                                                                           https://txtsbvi.escworks.net/ and sign
                                                                                           into your account. Click on
                                                                                           "Registration History / Certificates" in
                                                                                             the left-hand sidebar. You can print
   Figure
Figure      SEQ Figureshowing
        10 Screenshot    \* ARABICthe10ESCScreenshot
                                             Works TSBVI of theregistration
                                                                 TSBVI registration
                                                                             site with
thesite with the Registration
     "Registration            History/Certification
                   History / Certification" link in thelink  circled menu
                                                         left-hand   in red circled
                                                                            in the left-
                                                                                    in
                                                                                            out your certificate from that location.
red.hand menu bar.

                                                         Figure 11 IDEAs that Work logo.

  This project is supported by the U. S. Department of Education, Office of Special Education Programs
  (OSEP). Opinions expressed herein are those of the authors and do not necessarily represent the
  position of the U. S. Department of Education.
  The Texas Deafblind Project, located at Texas School for the Blind & Visually Impaired in Austin, is a
  federally funded grant program whose mission is to support individuals who are deafblind (birth through
  age 22) and their families. This grant, provided by the Department of Education, Office of Special
  Education Programs (OSEP), is administered through the Texas Education Agency. As part of the TSBVI
  Outreach Programs, we partner and work in collaboration with the public and charter schools and
  Education Service Centers of Texas. To learn more about our Project or request a service, visit us on the
  web or contact us at 512-454-8631.

                                                                           5
2021 Texas Symposium on Deafblind Education Session Guide

Live Presentations
There are more than a dozen presentations pre-recorded and posted on the Texas Deafblind
Project website for viewing at your convenience. These, along with archived versions of the Live
Presentations, will remain available through April 15, 2021. You must have a passcode to enter
these pages on the website. These passcodes were emailed to you prior to the start of the
Symposium. Below is a list of the sessions available. If you need assistance accessing these
sessions through Zoom, please visit our Symposium Help Desk at
https://tsbvi.zoom.us/j/5122069268.
Day 1 – Monday, March 1, 2021
12:00-1:00 PM (CST)
Kate Borg, TSBVI Director of Outreach, Nicholas Trotter, Texas Education Agency, Sam
Morgan, Director of National Center on Deaf-Blindness, Marianne Riggio, Chair of
Deafblind International – Network of the Americas and Patti McGowan, President of the
National Family Organization for Deaf-Blind.
Welcome and State of the State, Nation, and Hemisphere
Join us as we kick off this year's event by hearing from some of our esteemed colleagues as
they welcome us in and offer news and views related to the new world in which we find
ourselves. Listen in as they share from Texas, from across the USA, from the Americas and
around the world, sharing both professional and family perspectives.
1:00-2:00 PM (CST)
Robbie Blaha, Cyral Miller, and Chris Montgomery, Texas Deafblind Project
Teacher of Students who are Deafblind: How did we get here?
What does it take to properly educate a student who is deafblind? A knowledgeable professional
on the educational team! How did Texas get to the point where TDB (teacher of students who
are deafblind) certification is now in development? It didn't happen overnight. This session will
highlight important steps in our progress toward certified TDBs. Join Chris Montgomery, Robbie
Blaha, and Cyral Miller as they share stories from the winding road that has led towards this
important goal of certified TDBs in Texas.
2:15-3:15 PM (CST)
Robbie Blaha, Rachel Collins, Melanie Knapp, Marina McCormick, and Marianne Riggio
Panel Discussion facilitated by Cyral Miller and Chris Montgomery
3:30-4:30 PM (CST)
Hayley Broadway, Alex Chandy, Sandra Felefli, Amita Srinavasan, and Heather Withrow
Family Stories
We end Day 1 with an inspiring address by individuals who are deafblind and their families. Join
the real experts in deafblind education, the families and individuals who are deafblind, for this
wonderful opening keynote. Learn what life is like typically and in the time of COVID for these
individuals.

                                                   6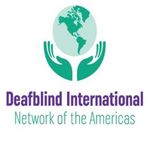 2021 Texas Symposium on Deafblind Education Session Guide

Day 2 – Tuesday, March 2, 2021
2:30-3:00 PM (CST)
Texas Deafblind Project Staff
Welcome and What's the Buzz?
Find out what everyone is buzzing about at the 2021 Texas Symposium on Deafblind Education
and join in with your thoughts and opinions via Twitter and Facebook.
3:00-4:00 PM (CST)
Dr. Judy Cameron, University of Pittsburgh and the Center on the Developing Child
Harvard University
The Impact of Stress on Brain Development: How to Build Brain Resilience
On Day 2 of our Symposium, we will hear from Dr. Judy Cameron, who is with the Center on the
Developing Child at Harvard University and a professor at the University of Pittsburgh.
As we all struggle to deal with the new reality of COVID lockdown and changes in our
educational practices resulting from the pandemic, we are all experiencing additional stress in
our lives. Dr. Cameron will explain how experiences shape brain development, and how
increased anxiety and stress influence a number of processes in the developing brain. But,
before you panic, she will also help us understand how experiences can also help children build
resilience to the impact of stress and anxiety! Learn strategies for how parents and communities
can enhance their use of social supports to optimize children's brain development.
4:15-5:15 PM (CST)
Donia Shirley, Gloria Rodriquez-Gil, and Carolyn Monaco
Panel Discussion with Dr. Cameron facilitated by Edgenie Bellah and Deanna Peterson
A panel of experts in the field of deafblind education join Dr. Cameron to discuss the impact of
COVID on students who are deafblind, their families and educators.
Day 3 – Wednesday, March 3, 2021
2:30-3:00 PM (CST)
National Family Association for Deaf-Blind (NFADB), Deaf-Blind Multihandicapped
Association of Texas, and Texas Chargers, Inc.
Welcome and What's the Buzz?
Find out what everyone is buzzing about at the 2021 Texas Symposium on Deafblind Education
and join in with your thoughts and opinions via Twitter and Facebook.
3:00-4:00 PM (CST)
Dr. Jude Nicholas, Nordic Welfare Centre, Statped, Norway
Understanding Working Memory in the Bodily-Tactile Modality: The Tactile Working
Memory Scale
Working memory, or the ability to keep something in mind for a limited amount of time, is a
central function in cognition. For persons with congenital deafblindness we need a bodily-tactile
perspective on working memory. In this presentation, Dr. Nicholas will discuss the Tactile
Working Memory Scale and discuss the importance of tactile memory in learning for people who
                                                 7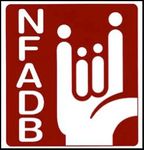 2021 Texas Symposium on Deafblind Education Session Guide

are congenitally deafblind. Participants will learn about the Tactile Working Memory Scale
developed in 2019 by the Nordic Welfare Center, and written by Jude T. Nicholas, Annika M.
Johannessen, and Trees van Nunen. This manual is meant to "give an overview of the
theoretical foundations of working memory and link it to the assessment and intervention of
tactile working memory."
4:15-5:15 PM (CST)
Jacqueline Izaguirre, Dr. Paul Hart, Heather Withrow, and Robbie Blaha
Panel discussion with Dr. Nicholas facilitated by Adam Graves, Chris Montgomery, and
David Wiley
A panel of experts in the field of deafblind education join Dr. Nicholas to discuss bodily-tactile
working memory and the Tactile Working Memory Scale.
Day 4 – Thursday, March 4, 2021
2:30-3:00 PM (CST)
Texas Deafblind Project Staff
Welcome and What's the Buzz?
Find out what everyone is buzzing about at the 2021 Texas Symposium on Deafblind Education
and join in with your thoughts and opinions via Twitter and Facebook.
3:00-4:00 PM (CST)
Dr. Paul Hart, Sense Scotland
Getting in the Zone: Revealing the Exceptional in All of Us
In this session, Paul will explore the double-sided Zone of Proximal Development as a concept
that can help us understand more about the roles people could play that allow us to learn from
the child who is deafblind and for the child to learn from us. This has particular implications
when considering how to co-create languages between people who have differing sensory
experiences of the world around them. It becomes clear that if any of us wish to become
effective communication partners, then we have to recognize the other as an equal
communication partner. It is also clear that we cannot become exceptional partners unless we
allow the other to reveal our exceptional nature. This presentation will allow participants to
explore how we can reveal the sometimes hidden exceptional in all of us.
4:15-5:15 PM (CST)
Nilam Agrawal, Heather Hickman, Barbara Miles, and Stephanie Mowery
Panel Discussion with Dr. Paul Hart facilitated by Deanna Peterson
A panel of experts in the field of deafblind education join Paul Hart to discuss the challenges
and strategies that can have a positive impact on communication between individuals who are
congenitally deafblind and others.

                                                   8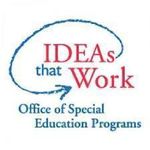 2021 Texas Symposium on Deafblind Education Session Guide

Day 5 – Saturday, March 6, 2021
2:30-3:00 PM (CST)
National Family Association for Deaf-Blind (NFADB), Deaf-Blind Multihandicapped
Association of Texas, and Texas Chargers, Inc.
Welcome and What's the Buzz?
Find out what families are buzzing about at the 2021 Texas Symposium on Deafblind Education.
Join in with your thoughts and opinions via Twitter and Facebook.
3:00-3:45 PM (CST)
Melanie Knapp, and Jacqueline Izaguirre, NFADB Board Members
Family Advocacy Skills: Taking It to the Next Level
NFADB will present a model to train family members with leadership skills to advocate on
important issues that impact families with individuals who are deafblind.
4:00-4:45 PM (CST)
Vivecca Hartman, Wanda Schellenberg, and Suzanne Chen
Panel Discussion with Melanie Knapp and Jacqueline Izaguirre facilitated by Edgenie
Bellah
Following their presentation, a panel of family leaders will discuss issues that are important to
the community and share advocacy strategies they have learned through their personal efforts.
5:00-6:00 PM (CST)
Facilitated Groups
Families: Uniting Internationally
Family leaders from the United States, Canada, Central and South America will facilitate
conversations on how to partner with each other in our advocacy and engagement for families
with individuals who are deafblind.
6:00-7:00 PM (CST)
All Family Participants
Mary O'Donnell Memorial Family Social facilitated by Diana Griffen, Donia Shirley, and
Katrina Mitchel
We are honored to host this year's Mary O'Donnell Memorial Family Social, a National Family
Association for Deaf-Blind (NFADB) tradition. NFADB, DBMAT, Texas Chargers, Canadian
Deaf-Blind Association National, Family Partners for the DeafBlind of Florida and the U.S. Virgin
Islands, and family leaders from across the Americas join together to create this unique
opportunity for families.

                                                   9
2021 Texas Symposium on Deafblind Education Session Guide

Day 6 – Monday, March 8, 2021
2:30-3:00 PM (CST)
Texas Deafblind Project Staff
Welcome and What's the Buzz?
Find out what everyone is buzzing about at the 2021 Texas Symposium on Deafblind Education
and join in with your thoughts and opinions via Twitter and Facebook.
3:00-4:00 PM (CST)
Elaine Robertson, M.S., Instructional Officer for Deaf Education, Vision, and Assistive
Technology; Kittrell R. Antalon, M.Ed., COMS and TVI; Carolyn J. Samson, M.Ed., COMS
and TVI; Jennifer Magee, M.S., TDHH and Educational Diagnostician; and Diana Martinez
Oviedo, Parent, Katy, TX
Transitioning from Early Childhood Intervention to Early Childhood Special Education
with a Student who is Deafblind
We are delighted to spotlight the educational team from Katy Independent School District as
they share their experience in transitioning students who are deafblind from Early Childhood
Intervention (ECI) to Early Childhood Special Education (ECSE). They will discuss how using
evidence-based practices to evaluate, write the Individual Education Plan, and implement a
specialized program helps to ensure a smooth transition.
4:15-5:15 PM (CST)
Carolyn Monaco, Canadian Deaf-Blind Association; Gloria Rodriguez-Gil, and Maria
Vasquez, Perkins International
Education of Students who are Deafblind in the Western Hemisphere
Carolyn Monaco, President of Canadian Deaf-Blind Association National; Gloria Rodriguez-Gil,
Director for Latin American and the Caribbean for Perkins International; and Maria Vasquez with
Perkins International Latin America share information about educational practices, issues and
solutions in other countries in the Western Hemisphere.
Day 7 – Monday, March 22, 2021
2:30-3:00 PM (CST)
Texas Deafblind Project Staff
Welcome and What's the Buzz?
Find out what everyone is buzzing about at the 2021 Texas Symposium on Deafblind Education
and join in with your thoughts and opinions via Twitter and Facebook.
3:00-4:00 PM (CST)
Maurice Belote, California Deaf-Blind Services
The Impact of Cognitive Closure on Students who are Deafblind: Strategies for Reducing
Stress, Identifying Motivators, and Increasing Active Engagement
Humans have a basic need for closure. It's the reason why we don't like stories with ambiguous
endings, musical pieces that don't achieve resolution with final and pleasing consonance, or
tasks that repeat over and over without variation. For general education students without
                                                  10
2021 Texas Symposium on Deafblind Education Session Guide

disabilities, this need for closure is achieved in ways that most take for granted: assignments
are returned graded, capstone projects are completed and honored, quarters and semesters
mark divisions within academic years, students transition from grade to grade every summer,
and graduations mark successful completion of middle school and high school. For students
who don't experience many of these same markers and milestones, the lack of closure can
result in unnecessary high levels of stress, and for students who are deafblind, this lack of
closure might be one of the primary contributors to stress and anxiety. And we know that high
levels of stress and anxiety are incompatible with learning and active engagement. Recognizing
how being deafblind might act as a barrier to this need for closure is an important step toward
addressing the problem. In addition, there are strategies that can easily be adopted to help
mitigate the negative effects of this ambiguity and uncertainty, and elements of closure that can
be implemented to support this basic human need. Maurice Belote, Director of California Deaf-
Blind Services, shares his thoughts about this topic with our participants.
4:15-5:15 PM (CST)
Charlotte Cushman, Linda Mamer, David Brown, Mary Gyori
Panel Discussion with Maurice Belote Facilitated by Adam Graves
A panel of experts in the field of deafblind education join Maurice Belote to discuss the
importance of cognitive closure for individuals who are deafblind.
Day 8 – Monday, March 29, 2021
2:30-2:45 PM (CST)
Texas Deafblind Project Staff
Welcome and What's the Buzz?
Find out what everyone is buzzing about at the 2021 Texas Symposium on Deafblind Education
and join in with your thoughts and opinions via Twitter and Facebook.
2:45-4:00 PM (CST)
Awards Ceremony
Our final Symposium Day begins with a very special Awards Ceremony where we take time to
celebrate individuals who have shown exceptional effort in working with and supporting the lives
of individuals who are deafblind.
4:00-4:15 PM (CST)
Celebrating Our History and Leaders
Join us as we take a brief look back at the history of deafblind education since the 1960s and
celebrate our leaders and the accomplishments made in the field of deafblind education.
4:15-5:00 PM (CST)
Robbie Blaha, Texas Deafblind Project
Where Are We Going and Who Will Lead Us There?
As a fitting conclusion to the Symposium, Texas Deafblind Project's own Robbie Blaha, has the
last word. Robbie closes the Symposium with her thoughts about the future challenges that face
all of us in deafblind education and a call to participants to become leaders.

                                                  11
2021 Texas Symposium on Deafblind Education Session Guide

Sessions At-A-Glance
Day 1 – Monday, March 1, 2021
12:00-1:00 PM (CST)
Kate Borg, TSBVI Director of Outreach, Nicholas Trotter, Texas Education Agency, Sam
Morgan, Director of National Center on Deaf-Blindness, Marianne Riggio, Chair of Deafblind
International – Network of the Americas and Patti McGowan, President of the National Family
Organization for Deaf-Blind.
Welcome and State of the State, Nation, and Hemisphere
1:00-2:00 PM (CST)
Robbie Blaha, Cyral Miller, and Chris Montgomery, Texas Deafblind Project
Teacher of Students who are Deafblind: How did we get here?
2:15-3:15 PM (CST)
Robbie Blaha, Rachel Collins, Melanie Knapp, Marina McCormick, and Marianne Riggio
Panel Discussion facilitated by Cyral Miller and Chris Montgomery
3:30-4:30 PM (CST)
Heather Broadway, Alex Chandy, Sandra Felefli, Amita Srinavasan, and Heather Withrow
Family Stories
Day 2 – Tuesday, March 2, 2021
2:30-3:00 PM (CST)
Texas Deafblind Project Staff
Welcome and What's the Buzz?
3:00-4:00 PM (CST)
Dr. Judy Cameron, University of Pittsburgh and the Center on the Developing Child Harvard
University
The Impact of Stress on Brain Development: How to Build Brain Resilience
4:15-5:15 PM (CST)
Donia Shirley, Gloria Rodriquez-Gil, and Carolyn Monaco
Panel Discussion with Dr. Cameron facilitated by Edgenie Bellah and Deanna Peterson
Day 3 – Wednesday, March 3, 2021
2:30-3:00 PM (CST)
Texas Deafblind Project Staff
Welcome and What's the Buzz?

                                                  12
2021 Texas Symposium on Deafblind Education Session Guide

3:00-4:00 PM (CST)
Dr. Jude Nicholas, Nordic Welfare Centre, Statped, Norway
Understanding Working Memory in the Bodily-Tactile Modality: The Tactile Working Memory
Scale
4:15-5:15 PM (CST)
Jacqueline Izaguirre, Dr. Paul Hart, Heather Withrow, and Robbie Blaha
Panel discussion with Dr. Nicholas Facilitated by Adam Graves, Chris Montgomery and David
Wiley
Day 4 – Thursday, March 4, 2021
2:30-3:00 PM (CST)
Texas Deafblind Project Staff
Welcome and What's the Buzz?
3:00-4:00 PM (CST)
Dr. Paul Hart, Sense Scotland
Getting in the Zone: Revealing the Exceptional in All of Us
4:15-5:15 PM (CST)
Nilam Agrawal, Heather Hickman, Barbara Miles, and Stephanie Mowery
Panel Discussion with Dr. Paul Hart Facilitated by Deanna Peterson
Day 5 – Saturday, March 6, 2021
2:30-3:00 PM (CST)
National Family Association for Deaf-Blind (NFADB), Deaf-Blind Multihandicapped Association
of Texas, and Texas Chargers, Inc.
Welcome and What's the Buzz?
3:00-3:45 PM (CST)
Melanie Knapp, and Jacqueline Izaguirre, NFADB Board Members
Family Advocacy Skills: Taking It to the Next Level
3:45-4:00 PM (CST)
Break and Organization Promotions
4:00-4:45 PM (CST)
Vivecca Hartman, Wanda Schellenberg, and Suzanne Chen
Panel Discussion with Melanie Knapp and Jacqueline Izaguirre Facilitated by Edgenie Bellah
4:45-5:00 PM (CST)
Break and Organization Promotions

                                                  13
2021 Texas Symposium on Deafblind Education Session Guide

5:00-6:00 PM (CST)
Facilitated Groups
Families: Uniting Internationally
6:00-7:00 PM (CST)
All Family Participants
Mary O'Donnell Memorial Family Social
Day 6 – Monday, March 8, 2021
2:30-3:00 PM (CST)
Texas Deafblind Project Staff
Welcome and What's the Buzz?
3:00-4:00 PM (CST)
Elaine Robertson, M.S., Instructional Officer for Deaf Education, Vision, and Assistive
Technology, Kittrell R. Antalon, M.Ed., COMS and TVI, Carolyn J. Samson, M.Ed., COMS and
TVI, Jennifer Magee, M.S., TDHH and Educational Diagnostician, Diana Reyes, Parent
Transitioning from Early Childhood Intervention to Early Childhood Special Education with a
Student who is Deafblind
4:15-5:15 PM (CST)
Carolyn Monaco, Canadian Deaf-Blind Association, Gloria Rodriguez-Gil and Maria Vasquez,
Perkins International
Education of Students who are Deafblind in the Western Hemisphere.
Day 7 – Monday, March 22, 2021
2:30-3:00 PM (CST)
Texas Deafblind Project Staff
Welcome and What's the Buzz?
3:00-4:00 PM (CST)
Maurice Belote, California Deaf-Blind Services
The Impact of Cognitive Closure on Students who are Deafblind: Strategies for Reducing
Stress, Identifying Motivators, and Increasing Active Engagement
4:15-5:15 PM (CST)
Charlotte Cushman, Linda Mamer, David Brown, and Mary Gyori
Panel Discussion with Maurice Belote Facilitated by Adam Graves

                                                  14
2021 Texas Symposium on Deafblind Education Session Guide

Day 8 – Monday, March 29, 2021
2:30-2:45 PM (CST)
Texas Deafblind Project Staff
Welcome and What's the Buzz?
2:45-4:00 PM (CST)
Awards Ceremony
4:00-4:15 PM (CST)
Celebrating Our History and Leaders
4:15-5:00 PM (CST)
Robbie Blaha, Texas Deafblind Project
Where Are We Going and Who Will Lead Us There?

                                                           Texas Families Together
                                                           Families with children who are visually impaired or
                                                           deafblind, let's gather during this COVID-19 time! Join
                                                           for an hour of sharing, connecting, and encouraging
                                                           as only families can do with each other. This is YOUR
                                                           time, so settle your kiddos in an activity where they
                                                           can be safely entertained, grab a snack and a drink,
                                                           and give yourself this hour!
                                                           Find Texas Families Together Session Information
                                                           here https://www.tsbvi.edu/tx-families-together

Figure 1 SEQ Figure \* ARABIC 2 Image of various
feet in shoes with the wording, "Texas Families
Together, Tuesdays at 2 PM, https://www.tsbvi.edu/tx-
families-together.
                                                           TSBVI Outreach Coffee Hour
                                                           Our popular Coffee Hour presentations continue on
                                                           Zoom in 2021. These webinars are free and include
                                                           a variety of topics.
                                                           Find information about the TSBVI Coffee Hour these
                                                           sessions and links to webinar transcripts, videos,
                                                           presentations, and resources.
                                                           https://www.tsbvi.edu/coffeehour

Figure 1 SEQ Figure \* ARABIC 3 Series of three
pictures. From left to right: a woman at a laptop, a cup
of coffee, someone typing on a computer keyboard.
The words, "Educators and Paraprofessionals, Coffee
Hour with TSBVI" appear about these images.
                                                               15
2021 Texas Symposium on Deafblind Education Session Guide

Asynchronous Presentations
There are more than a dozen presentations pre-recorded and posted on the Texas Deafblind
Project website for viewing at your convenience. These, along with archived versions of the Live
Presentations, are available through April 15, 2021. You must have a passcode to enter these
pages on the website. These passcodes were emailed to you prior to the start of the
Symposium. Below is a list of the sessions available. If you need assistance accessing these
sessions through Zoom, please visit our Symposium Help Desk at
https://tsbvi.zoom.us/j/5122069268.
Dr. Eugene Bourquin, DHA, COMS, Manhattan, NY
Deafblind Travelers: Street Crossing and Communicating with the Uninitiated Public
This session will review the history and research in the area of communication between
deafblind travelers and the uninitiated public, exploring the basic general principles that underlie
effective interactions that allow the traveler to get the information and assistance necessary,
efficiently and consistently. The focus will be on low-tech solutions, and feature the task of street
crossing as an archetypal tool. Learning will happen through lecture, PowerPoint presentation,
and videos.
Flavia Daniela dos Santos Moreira, Professor at the Benjamin Constant Institute, PhD in
Education at the State University of Rio de Janeiro
Alternative Tactile Communication Program for Children with Visual and Multiple
Disabilities
This session will describe the results of a doctoral research carried out at an institution in Rio de
Janeiro. Data are based on empirical evidence to validate the benefits of alternative tactile
communication resources for children with visual and multiple disabilities and to investigate
whether: Alternative Communication – through the association of gestures, objects and tactile
symbols – can it favor communicative actions and communicative acts of these children?
Mike Fagbemi, Transition Initiative Lead, National Center for Deaf-Blindness, HKNC,
Sands Point, NY
Pre-employment Strategies that Work for Individuals who are Deafblind
Poor post-school outcomes for students who are deaf-blind has been a serious problem for
many years. Most youth are unemployed, living at home with parents, and socially isolated
(Petroff, 1999; Petroff & Pancsofar, 2017). Changes in national laws beginning in 2014 and the
evolution of state policies and practices related to transition, employment, and community life,
however, have opened a window for students with deaf-blindness to experience better adult
lives. Gaining employment is one of the most important early milestones of adulthood for all
youth, but is often difficult for those with significant disabilities, including individuals who are
deaf-blind. Because studies have found that paid work experiences are consistently associated
with employment after exiting the school system, they are a key goal for students, their families,
and transition teams. Customized employment, a process that personalizes the relationship
between an employee and employer in a way that meets the needs of both, is a useful strategy
for making this happen. Join Mike Fagbemi to learn more about the National Center for Deaf-
Blindness Transition Initiative and strategies that are proving successful in leading to positive
employment outcomes for individuals who are deafblind.
                                                  16
2021 Texas Symposium on Deafblind Education Session Guide

Sue Gawne, Deafblind Consultant at Canadian Deafblind Association – BC Chapter, New
Westminster, British Columbia and Allison Mail, CDBA – BC Chapter, Early Intervention
Consultant, New Westminster, British Columbia
Early Intervention Services in British Columbia, Canada for Children who are Deafblind
and their Families
Before the pandemic, our Early Intervention Program provided an introduction to deafblind
communication and Intervenors/Intervention support. We provide deafblind Intervention
education and hands-on consultation to children with deafblindness (birth to five years), their
families and their professional team (such as Vision Specialists, Hearing Specialists, Speech
and Language Pathologists, Occupational Therapists, Physical Therapists, Music Therapists,
Orientation and Mobility Specialists, Nursing Supports, Intervenors, Infant/Toddler Consultants,
Daycare/Preschool staff, School Districts). Together we will share how this successful model
works and the shift to virtual service delivery.
Carolina Gonzalez, COMS, Texas School for the Blind & Visually Impaired, Austin, TX
O&M Strategies when Working with Students with Deafblindness
Carolina presents case studies of students with deafblindness ages 6 – 18 and their progression
in learning orientation and mobility skills. She will discuss communication, basic skills, adaptive
mobility devices, street crossing, night lessons, and assessment.
Julie Lemman, TVI /TDB and Sarah Steele TVI / TDB, Texas School for the Blind &
Visually Impaired, Austin, TX
Breathing Through Remote Learning: For Families with Students who are DeafBlind
and/or have Multiple Disabilities
Julie and Sarah will discuss strategies based on previous experiences in remote instruction for
students who are deafblind and/or have multiple disabilities. Their session will include reflections
of supporting the families of their students through remote learning, strategies for supporting
social-emotional needs for students during the novelty and uncertainty of the changes brought
by the COVID-19 pandemic. They will provide examples of low and high assistive technologies
that may be used to support students that are accessible in a home setting.
Julie Maier, Education Specialist, and Kayla Coburn, Education Specialist, California
Deaf-Blind Services, San Francisco, CA
Building Positive and Supportive Peer Relationships
This session will address the importance of positive peer relationships in everyone's lives and
the impact these relationships have on the quality of one's life. Many youth and adults with
deafblindness and families of children who are deafblind share that developing and sustaining
positive relationships and friendships is highly desired yet also elusive. Without appropriate
intervention, learners who are deafblind often find it difficult to naturally form positive peer
relationships with other children and youth. Several factors affect the development of these peer
relationships including the impact of limited vision and hearing, use of different modes of
communication, limited opportunities for interactions with sighted and hearing peers, peers' lack
of knowledge and understanding about sensory differences and the support needs of some
learners, and insufficient use intervention strategies that facilitate reciprocal interactions and
joint engagement in shared activities.
                                                  17
2021 Texas Symposium on Deafblind Education Session Guide

Marina McCormick, Ed.D., Region 4 Regional Day School Program for the Deaf
Coordinator, Houston, TX
Speed Coaching: A Method for Effective Collaborative Consultation
Coaching is an essential skill for administrators, teachers, specialists, and related service
providers. How do you coach, though, if you have never coached before? How do you coach if
you find yourself limited on time? It can be difficult to provide meaningful, instructional support
for your educational team members in such circumstances. The good news, though, is if you
have 10 minutes, you have all the time you need to provide impactful coaching! View this
session to learn how to make the most out of your time by using a speed coaching protocol with
your educational team members.
Pamela Lattapiat Navarro, Teacher of Special Education with mention in Hearing and
Language Disorders, and Oriana Donoso Araya, Teacher of Differential Education with a
major in Visual Impairments, Metropolitan University of Educational Sciences, Ñuñoa,
Chile
Reality of Deafblind Students Studying in Regular Schools With or Without in Inclusion
Programs, in Four Regions of Chile
In Chile, deafblindness is not recognized as a unique disability, which results in scarce
information about this population. There are only three institutions specialized in the care of
deaf-blind students in the region. Although education policies provide for equal opportunities
and allow for the integration of students with disabilities into regular schools, not all of them
have the specialized equipment required, particularly in the area of deaf-blindness. This
presentation will show what is happening with these students and how teachers and related
professionals provide educational responses to these students.
Gloria Rodriguez-Gil, Director for Latin American and the Caribbean for Perkins
International, Perkins School for the Blind, Watertown, MA
Project Pixan. A 10 Year Strategy to Increase Access to Quality Education of Children
with Multiple Disabilities and Deafblindness
Over the next 10 years, Perkins, in partnership with state Secretaries of Education, educators,
and parents will increase access to quality education for children with multiple disabilities in
Mexico. Aligned with the UN Convention on the Rights of Persons with Disabilities, and the UN
Sustainable Development Goals, by 2030, our goal is to increase enrollment of children with
multiple disabilities in 11 states. In Mexico, the public education system includes special schools
with a mandate to serve children with disabilities. With Perkins support, a network of local,
regional and national partners in Mexico will help 31 public schools enhance their programs,
reaching 2,120 children, 620 teachers and 620 mothers. We expect to reach even more,
because, as education quality improves and children thrive, enrollment and retention increase-
so that children who today are out of school, by 2030 will be learning. Our strategy to achieve
this transformation has four parts: 1. Build adult capacity to support children's learning. 2.
Establish a state-of-the-art adaptive design center in Yucatán State to serve children with low-
cost, custom-designed learning equipment. 3. Partner nationally to reach more children locally.
4. Fill the data gap on effective education for children with disabilities.

                                                  18
2021 Texas Symposium on Deafblind Education Session Guide

Erin Shadwick, TVI/TDB, Texas School for the Blind & Visually Impaired, Austin, TX
Charging Ahead: Adapting the Classroom for Students with CHARGE
Presentation of successful strategies used to support students with CHARGE Syndrome in the
classroom. This includes seating to meet proprioceptive needs and allow the student to focus on
instruction being taught, facilitating social interactions, pairing various learning media during
instruction (including the use of interveners), and providing access to information to support
positive behavior.
Theresa Tancock, Family Services Coordinator, Canadian Deafblind Association – British
Columbia Chapter, New Westminster, British Columbia and Linda Mamer, Deafblind
Teacher-Consultant, Provincial Outreach Program for Students with Deafblindness,
Richmond, British Columbia
Supporting Children and Youth with Deafblindness Using Virtual Platforms: The Silver
Lining
In past years, we have offered a Summer Recreation Program, which allowed children and
youth with deafblindness and their families to network and share experiences in different venues
and settings. With Covid-19, we pivoted to a virtual experience. We entered into this without any
preconceptions, as this was new for all. We have been pleasantly surprised with the Silver
Linings that have resulted from what we have been able to offer children and youth with
deafblindness and their families virtually. We have also renewed our appreciation for Intervenors
and all that they have to offer, with many taking on leadership roles through our newly formed
Intervenor Resource Group. We want to share the exciting outcomes of all that we have learned
and also what we hope to continue to offer our families moving forward. Our method of support
will forever be changed for the better as a result of this pandemic.
Maria Antonia Vazquez, Consultant for Perkins International Latin America, Córdoba,
Argentina
Research as a Work Strategy and Follow-up in the Development of Educational Projects
in Latin America
Perkins International has been working systematically in Latin America to strengthen access
and quality of education for people with deafblindness and visual/multiple disabilities for more
than 25 years. Currently, the focus of our research is being carried out in Argentina, Brazil and
Mexico through 2 projects: "Bringing the Education of Children with Visual Impairment and
Multiple Disability to Scale in Latin America." and "Project Pixan". Its focus is on strengthening
the capacity of public school systems to address the needs of children with multiple disabilities
and deafblindness and on documenting and disseminating evidence of successful practices that
impact on children's learning outcomes based on the training received by Perkins International
Academy. The research is participatory as it supports joint reflection and proposes more
inclusive ways of generating knowledge. The stories and experiences in each country where the
monitoring is done, reveal individualities that show the particularity of change in real contexts.
Heather Withrow, Parent / COMS, Austin, TX
Versatility through Touch
Heather shares her experiences and lessons learned using the sense of touch for
communication and information from my different roles during blindfold exercises and an O&M
                                             19
2021 Texas Symposium on Deafblind Education Session Guide

internship. As a deaf woman, friend of autonomous deafblind people, mother of a deafblind boy,
and a university O&M student she has a unique perspective to share. Among the topics covered
are an introduction to ProTactile when my son was 2 years old; O&M terms in either or both ASL
and ProTactile; considerations for comfort with touch; and examples of using touch for sharing
simple to complex information, such as prompts, modeling, emotions, directions and maps.

Texas Deafblind Project
Hats off to the Texas Deafblind Project staff and the Media Team who worked together to make
this Symposium a reality:
Kate Borg, Outreach Director                                      Chris Montgomery, Deafblind Education Consultant
Lowell Bartholomee, Media Team Staff                              Deanna Peterson, Deafblind Early Childhood
                                                                  Consultant
Suzanne Becker, Archivist
                                                                  Cecilia Robinson, Technology Consultant
Edgenie Bellah, Family Engagement Coordinator
                                                                  Brian Sobeck, Registration Support
Kaycee Bennett, Deafblind Education Consultant
                                                                  Chris Tabb, Orientation and Mobility Consultant
Kendra Dorty, Media Team Manager
                                                                  Suzanne Slade, Administrative Assistant
Adam Graves, Deafblind Education Consultant
                                                                  Andy Weir, Captioning and Accessibility
Kate Moss Hurst, Outreach Consultant
                                                                  Nathan Widener, Media Team Staff
Cyral Miller, Outreach Consultant
                                                                  David Wiley, Transition Consultant

Figure 14 Screenshot of the Texas Deafblind Project website shows a young woman who is deafblind smiling and resting her
hand on the hand of her intervener.

We invite you to visit the new Texas Deafblind Project website at www.txdeafblindproject.org!
Our new website provides a wealth of information about educating students who are deafblind
and includes microsites on Communication, Interaction, Teacher of Students Who Are
Deafblind, Texas Deafblind Project publications, and much more.

                                                            20
2021 Texas Symposium on Deafblind Education Session Guide

Main Symposium Speakers
Nilam Agrawal, Parent and NFADB Board Member and Outreach Committee Co-Chair,
Little Elm, TX
Nilam lives in Little Elm, Texas with her husband and two children who are diagnosed as
deafblind. She has an MBA in finance and marketing, and she worked in the field of business
development, client management, and recruitment. She has been associated with nonprofit
organizations since 2008 and has served as the co-leader for the Tar-Heel chapter of UMDF.
She brings her experience in the field of children and parent advocacy, fundraising, social media
networking, family engagement events, and community outreach programs to her work with
NFADB. Nilam draws her passion and strength from her children, and is determined to be a
change agent to drive awareness to the unique challenges of the deafblind community, and
improve opportunities for them.
Kittrell R. Antalan, M.Ed., Certified Orientation and Mobility Specialist and Certified
Teacher of the Visually Impaired, Katy ISD, Katy, TX
Mrs. Kittrell Antalan has worked twenty-one years in Special Education as a Special Education
Classroom Teacher, Special Education Case Manager, Special Education Department Chair,
and Itinerant Certified Visually Impaired Teacher. She earned her Master's Degree in Special
Education from Alabama State University and received her certifications for Individuals with
Visual Impairments and Orientation and Mobility from Stephen F. Austin University. Prior to
attending graduate school, Kittrell was employed for ten years as an Electroencephalographic
Technologist (EEG) and Respiratory Therapist Technician in the healthcare field, conducting
seizure and sleep studies and providing respiratory care. She earned a B.S. Degree in
Organizational Management and Health Science from the University of Mobile. Currently, she
works as an itinerant Certified Orientation and Mobility Specialist for Katy ISD.
Maurice Belote, Project Coordinator of California Deaf-Blind Services, San Francisco, CA
Maurice Belote is a graduate of the federally funded teacher-training program in deafblindness
at San Francisco State University and has worked exclusively in the field of deafblindness for 38
years. Maurice has served as Project Coordinator for California Deafblind Services since 1992.
Maurice provides technical assistance and training throughout California and can tell you where
to find the best tacos most anywhere along California's north/south highways. His passions are
ensuring that students leave school with functional, well-documented communication systems,
and are fully prepared to have the same kinds of wonderful lives that any of us would wish for
ourselves. Prior to joining the state TA and training project, he served for ten years as a teacher
of deafblind for young adults at the California School for the Blind, where he developed a
competitive employment training program and rehabilitated a vacant apartment complex to open
an independent living training program for transition-age students. Maurice is a frequent
presenter at state, national, and international conferences and has written extensively on
educational issues specific to children and youth with deafblindness. He represents students
with deafblindness on numerous state and national groups and organizations, including working
as the specialist in deafblindness for the California Transcribers and Educators of the Blind and
Visually Impaired. He also serves as Co-Chair of the National Coalition on Deafblindness, which
has advocated for federal recognition of interveners in IDEA. Maurice's favorite quote is from

                                                  21
2021 Texas Symposium on Deafblind Education Session Guide

renowned implementation scientist Dean Fixsen: "Students cannot benefit from interventions
they do not experience."
Edgenie Bellah, Family Engagement Coordinator, Texas Deafblind Project, Austin, TX
Edgenie has been the Family Engagement Coordinator for the Project since 2002 when she left
her role as Blind Children's Vocational Discovery & Development Program Consultant with what
was then the Texas Commission for the Blind. Edgenie holds a Bachelor of Science in
Rehabilitation Services and a Master of Education in Special Education, Specialization in Early
Childhood. She is also a Certified Orientation and Mobility Specialist. Edgenie has been
instrumental in creating and leading such training initiatives as Texas Parent to Parent: Through
Your Child's Eyes, Family Engagement Series, and the Family Systems Change Training Series
since joining the Project. She has also been involved with the National Center on Deafblindness
Family Engagement Initiatives, Open Hands, Open Access Deaf-Blind Intervener Learning
Modules, and serves on the Board of the National Family Association for Deaf-Blind. Edgenie
works closely with our state family organizations including DBMAT, Texas Chargers and Deaf-
Blind Camp of Texas, and Texas Hands and Voices. Edgenie has also worked with O&M
Consultant, Chris Tabb, to create Sound Travels: Evaluation, Collaboration, and Development
Tools for Individuals who are DeafBlind, a collection of documents designed to aid in evaluating
the unique environmental needs of travelers who are deafblind.
Kaycee Bennett, Deafblind Education Consultant, Texas Deafblind Project, Austin, TX
Kaycee joined the Project in 2020 after working with Northwest ISD in Ft. Worth as an auditory
impairment specialist where she worked with teachers and their students who are deafblind on a
regular basis. Her passion is creating better programming access and communication for these
students and the staff supporting them. Kaycee is a certified Teacher of Students who are Deaf
or Hard of Hearing and has a graduate certificate and master's degree in deafblind education
from Texas Tech University. She worked as a classroom teacher and an itinerant teacher for 10
years before joining TSBVI Outreach. Kaycee received the Marty Murrell Excellence in
Education Award for her work teaching and assisting deafblind students and their teachers,
representing the top honor in her profession in the region in 2019. Currently Kaycee is involved
in developing training to improve instruction for students who are deafblind and considered
proficient communicators.
Robbie Blaha, Deafblind Consultant, Texas Deafblind Project, Austin, TX
Robbie has been a part of the Texas Deafblind Project for more than 35 years. Initially trained
as a Teacher of the Deaf and Hard of Hearing, she acquired her certificate as Teacher of
Students with Visual Impairments in order to serve a classroom of students who are deafblind.
She has continued in this field and become a leader in advocating for services and systems
change impacting individuals who are deafblind. Robbie has worked on many national initiatives
regarding Interveners, Teachers of Students who are Deafblind, and most recently focuses on
the growing number of deafblind individuals who are proficient communicators to ensure they
have adequate support in their educational settings. Robbie has presented throughout the
United States and in other countries. Her passion remains working with individual students and
the teachers and family members surrounding each child.

                                                  22
2021 Texas Symposium on Deafblind Education Session Guide

Hayley Broadway, ProTactile Consultant, Austin, TX
Hayley Broadway (Foster) is a ProTactile consultant and trainer who resides in Austin, Texas
with her two children. She is a graduate of Texas State University and holds a bachelor's degree
in special education, magna cum laude. She completed training at Tactile Communications (TC)
in Seattle, Washington, a DeafBlind training center founded by one of the leading DeafBlind
specialists. She was a part of the TC curriculum development team, and she is currently one of
the trainers for TC. Identifying as DeafBlind, she is a very passionate advocate for the DeafBlind
community, and educates on topics covering DeafBlind, DeafBlind Interpreting, and ProTactile.
Hayley has given ProTactile Workshops and trainings in various locations, locally and out-of-
state. She has been working with Travis County Services for the Deaf and Hard of Hearing to
develop and implement a Support Services Provider Program (SSP). She serves as one of the
SSP coordinators at DeafBlind Service Center of Austin. She is currently pursuing a Masters in
Sign Language Education (MA-SLED) at Gallaudet University in Washington, D.C., while
teaching in an adjunct position at Austin Community College.
David Brown, Freelance Education Consultant, San Francisco, CA
Since entering the specialist area of deafblindness in 1983, David Brown has become a leading
and well-published practitioner in the field. In his roles as Head of the Family Education and
Advisory Service of SENSE (the National Deafblind Association) in the UK (1983-2000), and as
Educational Specialist for California Deaf-Blind Services (since August 2000), he has worked
with over 500 children and young people with deaf-blindness. For 25 years, David has been
writing training manuals for universities and other training organizations, and publishing articles
on a variety of topics in journals and magazines. David has contributed to staff training courses
in the UK, USA, Canada, Brazil, Bolivia, Argentina, Uruguay, Portugal, Greece, Germany, India,
Australia, and New Zealand. He is in constant demand as a conference speaker. Since 2000, he
has presented at CHARGE Syndrome Conferences around the world and worked as a
consultant with the state deaf-blind projects. David has a credential in the Education of Students
with Multi-Sensory Impairments from the University of Birmingham, an Honorary Doctorate of
Science from Central Michigan University for his research work with children with deaf-
blindness, and was recently awarded the Deafblind International 'Lifetime Achievement Award'
for "innovative and visionary work with people with deafblindness".
Kate Borg, Outreach Programs Director and Texas Deafblind Project Coordinator, Austin,
TX
Kate Borg is the Director of Outreach Programs at TSBVI and the Texas Deafblind Project
Coordinator. Kate joined TSBVI in 2019 after working at the Utah School for the Deaf and the
Blind (USDB) and in Prince William County, Virginia. Kate has been an administrator,
instructional coach, classroom teacher, and itinerant TVI working with students who are blind,
visually impaired, and deafblind. In addition to leading TSBVI's Outreach mission, Kate has
leadership roles within the Association for Education and Rehabilitation of the Blind and Visually
Impaired (AERBVI) and sits on research grant committees to improve instruction for students
with sensory impairment.

                                                  23
2021 Texas Symposium on Deafblind Education Session Guide

Dr. Judy Cameron, Professor of Psychiatry and Clinical Translation Science, Institute,
University of Pittsburgh
Dr. Cameron was a member of the MacArthur Foundation Research Network on Early
Experience and Brain Development and she is currently a member of the National Scientific
Council on the Developing Child and the Scientific Council of the Child Mind Institute. Research
areas in Dr. Cameron's lab include the interaction between genetic factors and early life
experiences on shaping behavioral development, identification of factors that lead to stress
sensitivity versus stress resilience, and the interactions between physical health and mental
health. Dr. Cameron's newest research initiative is Working for Kids: Building Skills TM
(www.workingforkids.com), which is a novel community-based program that teaches the
fundamentals of brain development to those who work with children at a community level. This
initiative includes games such as The First Pathways Game (www.firstpathwaysgame.com)
which is freely available and provides activities that parents and children can play together to
strengthen brain development. This initiative provides a community training program and is
evaluating the effect of this intervention on child development as well as health. Working for
Kids has won several innovation awards in Pittsburgh, as well as from the National Science
Foundation.
Alex Chandy, Parent, Texas
Alex Chandy and Sandra Felefli are parents to three wonderful children, the oldest of whom has
multiple disabilities including severe hearing and visual impairments. They decided from day
one to adopt a positive attitude and to tackle the challenges they faced as new parents head-on.
Today their daughter is a happy and productive 18-year-old who has continued to amaze all
who know her with her determination, achievements and love of life.
Suzanne Chen, Family Engagement and Outreach Coordinator, New York Deaf-Blind
Collaborative, Queens, NY
Suzanne Chen is the Family Engagement and Outreach Coordinator for the New York Deaf-
Blind Collaborative. She is also a parent of a child who is deaf-blind from CHARGE Syndrome.
Through her family experience, she has advocated for her son and has been a part of the
special needs community for over 10 years. She currently serves as the President of the New
York Parent Association for Deaf-Blind, NYPADB (an affiliate of the National Family Association
for Deaf-Blind, NFADB). Suzanne also is state liaison for New York for the CHARGE Syndrome
Foundation. She oversees and coordinates a bi weekly ZOOM meeting where parents "meet"
online to share experiences, support, and services. She is also on the Family Advisory Council
for the Morgan Stanley Children's Hospital and works one day a week as a Family Mentoring
Partner in the Cardiac Intensive Care Unit. Suzanne is an Ambassador Mom with the March of
Dimes. She also serves as Co-Vice President on the Board of Trustees for the Lexington School
and Center for the Deaf in Queens, NY.
Rachel Collins, TDHH, TVI, TDB, Round Rock, TX
Rachel began her career in the Austin Independent School District, as a teacher of deaf and
hard of hearing. She soon discovered her love of working with students who are deafblind and
quickly jumped into the world of deafblind education at the Texas School for the Blind and
Visually Impaired. Rachel has received a teaching endorsement in visual impairment and a
graduate certificate in dual sensory impairment. She has been working with students who are

                                                  24