Welcome to The N.U.in Program - Northeastern University
Page content transcription
If your browser does not render page correctly, please read the page content below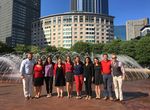 Welcome to The N.U.in Program
 The N.U.in Program is a unique and innovative first-year international program that
 reflects the mission of Northeastern University: encouraging our students to grow as
 individuals, develop an affinity for Northeastern, and actively engage in a supportive
 community that emphasizes global citizenship and a holistic academic experience.
 The N.U.in Program is a good fit for students who wish to engage in a personally
 challenging and academically integrated experience with an international edge. The
 N.U.in Program provides a truly transformative experience to students who are ready
 for the challenge. Our students are well-prepared to translate their knowledge into
 marketable assets throughout college and in the future. N.U.in alumni are adventurous,
 ambitious, intellectually curious, reflective, and independent individuals who engage in
 their own learning. They share a passion for the world and thrive in their community.
CONTENTS
Introduction & Program Overview.............................................................2
Quick References & Information
  • Northeastern Campus Map........................................................................3
  • Useful Contacts...........................................................................................4
  • The N.U.in Program Staff...........................................................................5
Preparing for Departure
  • Student Visas...............................................................................................6
  • Packing List............................................................................................. 7-8

Travel Logistics
  • Group Flight................................................................................................9
  • Independent Travelers...............................................................................10

Life in Ireland
   • About Dublin (time zone, weather, transport, money, etc.)................. 11-12
   • University College Dublin (Belfield, buildings, etc.)..................................13
   • Student Residence Hall....................................................................... 14-15
   • Programming & Excursions......................................................................16
   • Staying in Touch with Home....................................................................17
   • Culture Shock............................................................................................18

Academics
  • Fall 2017 & Spring 2018 Course Registration...........................................19
  • Irish Academic Environment & Structure.................................................20
  • Resources...................................................................................................21
  • The Global Experience Course and Service-Learning....................... 22-23
  • Textbooks..................................................................................................23
  • Grading & Transcripts..............................................................................23

Health & Safety
  • General Safety Information................................................................ 24-25
  • Medical Facilities.......................................................................................26
  • Health Insurance & WorldAware........................................................ 26-27

Policies & Protocols
   • Northeastern Code of Student Conduct & N.U.in Supplement...............28
    • Emergency Protocol..................................................................................29
    • Traveling While Abroad............................................................................30
    • Withdrawal Policy.....................................................................................30
    • Transfer Credit & Enrollment Policies......................................................31

Transition & Life at Northeastern
  • Reverse Culture Shock..............................................................................32
  • Spring 2018 New Student Orientation & Boston Move-in.......................33
  • Welcome Week & Events...........................................................................34
Introduction & Program Overview

INTRODUCTION

       Admitting students into The N.U.in Program allows the university to take talented candidates
       who possess a unique sense of adventure. N.U.in is a selective program designed for those who are
       especially motivated to enroll at Northeastern and to participate in co-op and other experiential
       learning programs. This unique first-year experience provides students with the support to develop as
       trailblazers with skills to differentiate themselves in the classroom, the job market, and beyond.
Goals
    • To provide students with an early opportunity to have an enriching first-year international experience

     • To provide a supportive environment that encourages students to develop self-awareness, enhanced
       cultural sensitivity, respect for diverse beliefs and opinions, ability to interact and collaborate with
       individuals and communities of diverse backgrounds

     • To provide N.U.in participants with a holistic academic experience while earning credit toward their
       Northeastern undergraduate degree

     • To provide structure and support to help transition from high school into college

     • To provide guidance to families and students as they navigate this important transition

     • To foster a community-building environment

     • To build Northeastern affinity and orient students to the Northeastern culture

                                                       2
Quick References & Information

                                                NORTHEASTERN UNIVERSITY CAMPUS MAP

Academic and Service Buildings                                                                     Residence Buildings                      Parking Garages
66   Alumni Center at Columbus Place (CP)        83 Interdisciplinary Science and                  21   Burstein Hall (BU)                  65   Columbus Parking Garage (CPG)
61   Architecture Studio (RG)                       Engineering Complex (ISEC)                     67   Davenport Commons A, B (DC)         75   Belvidere Parking Garage (BVG)
70   Asian American Center (AC)                     (under construction)                           82   East Village (EV)                   45   Gainsborough Parking Garage (GG)
68   Badger & Rosen SquashBusters Center (SB)    77 International Village (INV)                    77   International Village (INV)         62   Renaissance Park Garage (RPG)
40   Barletta Natatorium (BN)                    35 Kariotis Hall (KA)                              1   Kennedy Hall (KDY)                  25   West Village Parking Garage (WPG)
26   Behrakis Health Sciences Center (BK)        38 Knowles Center (KN)                             4   Kerr Hall (KH)
51   Blackman Auditorium (AUDL)                  34 Lake Hall (LA)                                 12   Levine Hall and
41   Cabot Physical Education Center (CB)        56 Latino/a Student Cultural Center (LC)               St. Stephen Street Complex (LV)
                                                                                                                                            Legend
 7   Cahners Hall (CA)                           17 Marino Recreation Center (MC)                   9   Light Hall (LH)                      # Academic and Service Buildings
36   Cargill Hall (CG)                           44 Matthews Arena (MA)                             5   Loftman Hall and
                                                                                                                                             # Academic/Service-Residence Buildings
72   Catholic Center (CC)                        29 Meserve Hall (ME)                                   153 Hemenway Street (LF)
                                                 48 Mugar Life Sciences Building (MU)                                                        # Residence Buildings
54   Churchill Hall (CH)                                                                            3   Melvin Hall (MH)
66   Columbus Place and Alumni Center (CP)       31 Nightingale Hall (NI)                          20   Rubenstein Hall (464)                # Parking Garages
47   Cullinane Hall (CN)                         27 O'Bryant African American Institute (AF)        2   Smith Hall (SM)                          Parking (permit required)
50   Curry Student Center (CSC)                  63 Renaissance Park (RP)                          16   Speare Hall (SP)                         Visitor Parking
 6   Cushing Hall (CU)                           42 Richards Hall (RI)                             14   Stetson East (SE)
                                                 49 Robinson Hall (RB)                                                                           Handicapped Parking
57   Dana Research Center (DA)                                                                     15   Stetson West (SW)
                                                 73 ROTC Office (RO)                                                                             Handicapped-Accessible Entrance
39   Dockser Hall (DK)                                                                             23   West Village Residence Complex
43   Dodge Hall (DG)                             24 Ryder Hall (RY)                                     A, B, C, E (WV)                          Emergency Telephone
82   East Village (EV)                           30 Shillman Hall (SH)                             23   West Village Residence                   MBTA Station
60   Egan Engineering/                           58 Snell Engineering Center (SN)                       Complex F, G, H (WV)                     Visitor Center
     Science Research Center (EC)                59 Snell Library (SL)                             18   White Hall (WH)
52   Ell Hall (EL)                               37 Stearns Center (ST)                                                                          Alumni Center at Columbus Place
                                                                                                   28   Willis Hall (WI)
71   Fenway Center (FC)                          23 West Village F, G, H (WV)                      69   10 Coventry Street (CV)
55   Forsyth Building (FR)                       74 101 Belvidere (BV)                              8   142–148 Hemenway Street (142–148)
78   Hastings Hall at the YMCA (YMC)             80 140 The Fenway (TF)                            11   319 Huntington Avenue (319)
53   Hayden Hall (HA)                            79 177 Huntington (177)                           13   337 Huntington Avenue (337)
10   Hillel-Frager (HF)                          81 236 Huntington (236)                           19   407 Huntington Avenue (407)
33   Holmes Hall (HO)                            84 271 Huntington (271)                           76   768 Columbus Avenue (768)
46   Hurtig Hall (HT)                                                                              64   780 Columbus Avenue (780)

                                                                                               3
U S E F U L C O N TAC T S

  GENERAL
  The N.U.in Program office
  101 Belvidere                          northeastern.edu/nuin           617.373.6447

  Housing and Residential Life
  4 Speare Commons                       northeastern.edu/housing        617.373.2814

  New Student Orientation
  101 Ell Hall                           northeastern.edu/orientation    617.373.3868

  Student Financial Services
  354 Richards Hall                      northeastern.edu/financialaid   617.373.2270

  University Health and Counseling Services
  135 Forsyth Building                   northeastern.edu/uhcs           617.373.2772
                                         TTY                             617.373.5973

  Help Desk - myNEU Portal Assistance
  184 Snell Library                      help@neu.edu                    617.373.4357

  The Office of Global Services (OGS)
  405 Ell Hall                           www.northeastern.edu/ogs/       617.373.2310

  COLLEGES & PROGRAMS

  Bouvé College of Health Sciences
  120 Behrakis Hall                      northeastern.edu/bouve          617.373.3320

  College of Arts, Media and Design
  102 Ryder Hall                         northeastern.edu/camd           617.373.3682

  College of Computer and Information Science
  202 West Village H                     northeastern.edu/ccis           617.373.2462

  College of Engineering
  230 Snell Engineering Center           northeastern.edu/coe            617.373.2154

  College of Science
  115 Richards                           northeastern.edu/cos            617.373.5085

  College of Social Sciences and Humanities
  180 Renaissance Park                   northeastern.edu/cssh           617.373.3980

  D'Amore-McKim School of Business
  250 Dodge Hall                         damore-mckim.northeastern.edu   617.373.3270

  Explore Program for Undeclared Students                                           .
  1 Meserve Hall                         northeastern.edu/undeclared     617.373.2306

                                                4
QU I C K R E F E R E N C E S & I N F O R M AT I O N

THE N.U.in PROGRAM STAFF

     Spending a semester abroad is an exciting and rewarding opportunity, and The N.U.in Program is
     committed to maintaining an academically challenging, healthy, safe and fun environment for all
     students. As part of this commitment, Northeastern provides staff members at each location who
     accompany and provide on-site support to students, 24 hours a day, 7 days a week.

     Each location has:
           • Site Lead
           • Assistant Site Lead depending on student numbers
           • Assistant Director based in Boston
           • International Student Advisors (ISAs)

     Site Leads and Assistant Site Leads all hold advanced degrees, and have experience in the student
     affairs and international education fields. ISAs are either current Northeastern students on co-op,
     or recent graduates of Northeastern. Together, this team can respond to a range of concerns and
     serve as a resource to participants on-site and family members at home. Email addresses for our Site
     Leads will be made available via email before departure.

     Each team also has an Assistant Director who is Boston-based. This person coordinates the plan-
     ning with our international partners prior to enrollment and departure, works with students and
     parents during the pre-departure process, and communicates with site staff on a daily basis while
     participants are abroad. Assistant Directors are also a resource for parents and families throughout
     the fall semester, and are available to answer questions or concerns via email, phone or in the Face-
     book Group.

Boston-based Staff
     Director: Lauren Kettler
     Associate Directors: Quinn Emmons, International Programs
                             Benjamin Floman, Academic Administration
     Senior Assistant Director: Grant Dauber (Greece and Italy)
     Assistant Directors: Kate Berge (Ireland: UCD, Ireland: FIE @ DBS and England)
     			                     Laura Brond (Canada, Australia: SUT and Australia: USYD)
     			                     Sarah Knight (China and Germany)
     Assistant Director of Staff Hiring and Training: Tom Johnston

     Program Coordinators: Paola Santana and Tiffany Medeiros

                                                     5
Preparing for Departure

STUDENT VISA

Student Visa for Ireland

      Students who hold a US passport do not need to apply for a student visa to study in Ireland.
      Participants must register with the Garda National Immigration Bureau (GNIB) within a month of
      entering Ireland.

      Students who are citizens of a member              The following items are needed to register with the GNIB:
      State of the European Union, the European
                                                             1. Passport, valid for 12 months beyond the student's sched-
      Economic Area, or Switzerland do not need
                                                                uled program start date
      to apply for a student visa to study in Ireland,
      nor will they need to register with the Garda          2. Welcome Letter from University partner (University
      National Immigration Bureau (GNIB).                       College Dublin) stating student's full name, start date, and
                                                                confirmation of enrollment with Irish institution
      Depending on their nationality, some students
      are required to apply for two visas: an Irish          3. Evidence of health insurance - The student must provide
      student visa and a UK single/multi-entry                  evidence of their own private health insurance policy.
      visa (which is needed to participate in a              4. Bank account/credit card statement that shows student has
      Northern Ireland excursion). In addition to               at least EUR€3,000 available to them during the course of
      the requirements listed to the right, these               his/her studies.
      students will also need an Introduction Letter
      and a Letter of Application. These students            5. Fee of €300 which must be paid by credit/debit card or
                                                                Bank Giro
      will apply for a single-entry Irish visa before
      arrival, and then apply for a multi-entry Irish
      visa after arrival by registering at the GNIB

      This process varies by country and some students may be required to submit more documentation
      based on their nationality.

      Please visit our website to learn more about the visa process for both the Irish and the UK single/
      multi-entry visa, and for a visa guide.

      It is the student's responsibility to obtain an appropriate visa, if necessary. If you cannot obtain a
      valid visa in time for the program start date, then please refer to the N.U.in Withdrawal Policy (found
      in the myNEU student portal) and contact the N.U.in office to discuss next steps.

F-1 Student Visa for the US (International Students only)

      All international N.U.in students must apply for a nonimmigrant student visa at a US Embassy
      or Consulate to start their spring semester in the US at Northeastern University. For information
      regarding the requirements for an F-1 Student Visa, please contact your nearest Embassy or Consulate
      directly. International Students receive an information sheet detailing the application process for a
      student (F-1) visa with their admissions letter. The first step requires international students to submit
      certain paperwork, including the Declaration of Finances form to Northeastern. Once students
      submit the required documentation, they will then receive the I-20. Students must be prepared to
      arrive to campus in Boston by early January.

      N.U.in Ireland: UCD students who need to obtain F-1 visas will need to begin the process while in
      Dublin. Our on-site staff is able to assist students in connecting with the US Embassy in Dublin.

                                                         6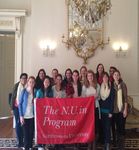 P R E PA R I N G F O R D E PA RT U R E

PACKING LIST

General Tips for Packing
      • Remove anything that could be perceived as threatening or suspicious at a security checkpoint.
      • Avoid over-packing so that all luggage and checked bags can be opened and closed with ease.
      • Check with your airline prior to departure for any updates regarding luggage allowances.
      • Take a few personal items that will help remind you of home (i.e. pictures, stuffed animals, or
      anything that you have an emotional tie with).
      • Consider local culture when packing clothes.
      • UCD suggests that students bring raincoats, an umbrella, and appropriate shoes for wet weather.
      • Do not take expensive jewelry or luxury items which would mark you as a target for a pickpocket.

Pack for the Weather!
      The weather in Dublin can be variable, though expect rain and cooler temperatures as the semester
      progresses. Beachwear such as flip-flops, shorts, and light dresses are normally not in Dublin. The
      weather never gets hot enough to warrant these types of clothes. The average temperatures and
      precipitation in Dublin are:
                  September | Low: 50°F/10°C | High: 63°F/17°C | Precipitation: 2.36 in
                  October | Low: 46°F/7.7°C | High: 55°F/12.7°C | Precipitation: 3.15 in
                  November | Low: 41°F/5°C | High: 50°F/10°C | Precipitation: 2.36 in
                  December | Low: 38°F/3°C | High: 46°F/7.7°C | Precipitation: 3.15 in
Pack Lightly!

      • Remember, WHATEVER YOU PACK, YOU WILL HAVE TO CARRY. Be conscious of the
      weight of your bags, since transporting them around the world on planes, trains, and buses will be
      difficult if you over-pack.

      • Put everything you plan to pack on your bed. Then, pack HALF of that. Most students say they
      brought about twice as much clothing as they needed!

      • Bring mostly clothes that are machine washable. Dry cleaning may be expensive. Dark clothing will
      not show wear as quickly.

      • In most cases, it may be better to purchase toiletries and appliances (hair dryers and straighteners)
      once you are in Dublin.

Adapter
      An adapter is a device that will allows American appliances to be plugged into Irish outlets. They
      can be purchased at any electronics store for about $5. Students may want to consider buying a
      universal adapter for use outside of Ireland if they are planning to travel during breaks.

Voltage Converter
      The electricity supply in Ireland is 240 volts alternating at a frequency of 50 Hertz. Some electrical
      appliances will require a converter. We strongly recommend that participants purchase items like hair
      straighteners and blow dryers in Ireland to ensure compatibility. It is possible that the US versions
      of these appliances will either not work in Ireland or will be ruined when used repeatedly with a
      converter.

                                                  7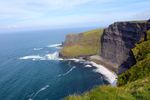 P R E PA R I N G F O R D E PA RT U R E

      Use the below list as a guideline to pick and choose what is essential for you.

    Clothing                                           Documents
    ❒   Water resistant footwear                       *Please refer to the website for the most up-to-date
    ❒   Sturdy hiking/walking shoes                    packing list
    ❒   Pair of flip-flops
                                                       ❒ Passport
    ❒   Socks
                                                       ❒ Visa documents (if applicable)
    ❒   Underwear
                                                       ❒ Flight itinerary (boarding pass will be issued
    ❒   Shorts
                                                           directly to the participants by the airline at the
    ❒   Swimsuit                                           airport)
    ❒   Hat                                            ❒ Photo ID
    ❒   Professional outfit (a nice pair of            ❒ Copies of all credit/debit cards, passport and
        pants/skirt; nice button-down top or blouse)
                                                         visa (and leave copies at home)
    ❒   Dressy outfit
                                                       ❒ Offer letter from host institution
    ❒   Skirts/pants                                   ❒ Health insurance card/ documentation
    ❒   Shirts                                         ❒ Background Check
    ❒   Scarves and gloves
    ❒   Sweaters/sweatshirts                           Medicine and Toiletries
    ❒   Jackets/coats (one for cold weather, one       ❒ Prescription Medicine
        water resistant)                                 o (make sure you can travel internationally with your
    ❒ Sleepwear                                              prescription; verify what documentation you need to
    ❒ Athletic wear/ gear (for intramural sports,            legally transport your prescription)
        exercising etc.)                                   o Consult with your doctor about obtaining a supply of
                                                             all medications for the duration of the program
    ❒
                                                       ❒ Comb/brush
    Miscellaneous                                      ❒ Travel sized toiletries, cosmetics
    ❒   Laptop/charger                                     (recommended to purchase large bottles of
    ❒   Adapter and voltage converter                      sunscreen, shampoo etc. while abroad)
    ❒   Journal                                        ❒ Deodorant
    ❒   Camera                                         ❒ Over- the- counter medicine (e.g.
    ❒   Unlocked phone (or purchase one on                 Aspirin/Tylenol/Ibuprofen)
        arrival –all students need to obtain a local   ❒ Feminine hygiene products
        phone number)                                  ❒ Razors/ nail clippers
    ❒ Books/ e-readers, travel guides                  ❒ Extra eyeglasses and sunglasses
    ❒ Water bottle                                     ❒ Contact lenses and solution
    ❒ Duffle bag/backpack (for weekend trips)
    ❒ Towel/washcloth                                      Notes
    ❒ Scientific calculator (only applicable to
        certain majors)
    ❒ (Optional)-small amount of local currency
        ($50-$100)

                                                       8
Travel Logistics

GROUP FLIGHT
Pre-departure

      Participants on the Group Flight must check their email
      for an important Departure Information communication
                                                                        ADVANTAGE TRAVEL OF CNY, INC.
      that will include all details for the day of travel, including
      phone numbers to call in case of a travel delay or               The N.U.in Program works with Advantage
      emergency. To ensure the safety of everyone, both                Travel to arrange the Group Flight option
      students traveling on the Group Flight and those traveling       for students. Once forms have been filled out,
      independently must provide N.U.in with the details of            and Group Flights are booked, students who
      their itinerary, including any and all connecting flights.       need to arrange any changes to their flights
      Students will receive an email prompting them to provide         or itineraries should contact Advantage
      these flight details prior to departure.                         Travel directly.

Travel to Ireland                                                          Nettleton Commons
                                                                           313 East Willow Street, Suite 104
      Participants travel independently from their home cities             Syracuse, New York 13203
      to join the Group Flight in either Boston or New York,
      where they check-in with N.U.in or Advantage Travel staff      Phone: (315) 471-2222; (800) 788-1980
      in the appropriate ticket counter, outside of security at      Fax: (315) 471-6264
      least 3 hours before the Group Flight departure. Students
      then travel on the Group Flight together, and N.U.in site  Hours: 9:00 a.m. - 3:00 p.m. Monday-Friday
      staff greet them in the airport in Dublin, Ireland. Buses  Closed: Weekends & Major Holidays
      will be waiting to take students directly to their student
      residence hall.

      We ask that participants wear their N.U.in t-shirt for identification purposes in the airports in Boston/
      New York and in Dublin.

Departure from Ireland
      On the last day of the program, buses will be arranged to bring participants on the Group Flight to
      the airport from the residence hall. From there, students will go through security together and travel
      as a group back to the US. Students may depart for home, or travel elsewhere, once all finals and
      academic requirements have been completed.

                                                        9
T R AV E L L O G I S I T I C S

  INDEPENDENT TRAVELERS
  Pre-departure

          Any participant who chooses to fly to Dublin separately from the Group Flight books his/her own flights,
          and will receive a credit on their bill equal to the cost of one Group Flight airline ticket.

          Just like participants on the Group Flight, independent travelers must check their email for an
          important Departure Information communication that will include all details for the day of travel,
          including phone numbers to call in case of a travel delay or emergency. To ensure the safety of
          everyone, both students traveling on the Group Flight and those traveling independently must provide
          N.U.in with the details of their itinerary, including any and all connecting flights. Students will receive
          an email prompting them to provide these flight details prior to departure.

  Travel to Ireland

          Participants travel
          independently from their
          home cities to Dublin,
          and must arrive on site
          by September 4, 2017. If
          an independent traveler's
          flight arrives to Dublin
          around the same time as
          the Group Flight, he/
          she may utilize the buses
          set up for those students.
          Otherwise, independent
          travelers must arrange
          their own transportation to
          their residence hall. More
          information will be sent to
          students regarding arranging
          transportation and the
          addresses of the residence
          hall.

  Departure from Ireland
          On the last day of the
          program, buses will
          be arranged to bring
          participants to the airport
          from the residence halls. If
          an independent traveler's
          flight is departing on or
          around the same time as the
          Group Flight, he/she may
          utilize these buses to get
          to the airport. Otherwise,
          independent travelers are
          responsible for their own transportation to the airport.

                                                            10
Life in Ireland

ABOUT DUBLIN
Location & Time Zone

     Dublin is a cosmopolitan city with a population of more
     than one million, making it the largest city in Ireland.
     Approximately 50,000 Dubliners are students, meaning that
     Dublin is also a desirable college town. It is within the Irish
     Standard Time Zone and the time difference between the
     Eastern Standard Time in the US is +5 hours.

Climate & Weather

     Dublin has a reputation for its changeable and rainy weather.
     A tip for any visitor is to be prepared – take an umbrella and wear layers that can be added or
     removed as needed.

     The weather in Dublin can be variable, but will be somewhat similar to mid-Atlantic US temperatures
     and precipitation. Expect warmer temperatures near the beginning of the semester, and cooler
     weather as the semester progresses.

Public Transportation

     The public transportation system is an easy and most efficient mode of getting around Dublin. DART
     trains, Luas trams, and buses make up the transportation system in Dublin. While navigating these
     various options may be an initial adjustment, most students learn the routes quickly.

                                                      11
LIFE IN IRELAND

 Money & Banking

      Ireland's currency is the Euro. Current conversion rates can be found on an array of different websites.

      Participants will not be able to open an Irish bank account while abroad. We recommend using an
      ATM card to withdraw money. Visa and Mastercard are the most widely accepted credit cards in
      Ireland. Students should notify their bank and creditors that they will be studying in Dublin prior
      to their arrival to ensure that the bank does not enact fraud procedures and deactivate or lock the
      student's bank cards. Credit cards should be used wisely though, as foreign transaction fees can add
      up quickly. We recommend that participants conduct research prior to departure to better understand
      how their bank cards will work abroad. Certain credit cards do not have foreign transaction fees, and
      some banks have partnerships abroad to allow for withdrawals to be done without a fee.

 Cultural Overview

      Dublin is an ancient city that is one of the most dynamic and fastest growing European capitals. With
      a young and vibrant population of over one million, it has enjoyed considerable economic growth
      in the last decade. While Dublin may be a city on the move, the charm, culture and heritage of old
      Dublin is still apparent everywhere.

      Dublin has something to indulge all interests, from shopping and dining, to museums and festivals,
      there is always an abundance of opportunities in the city. While Grafton Street is typically brought to
      mind as a shopping venue, Jervis Street is where you will find the locals, and excellent deals! On the
      way to Jervis Street, next to Smithfield Square, look for the Dublin City Fruit and Vegetable Market,
      where you will find the freshest produce from the friendliest vendors. In the fall, don't miss the Fringe
      Festival, with its lavish displays of comedy, drama, and new-age theater productions, all held in the
      heart of Dublin's city centre.

      The Irish have a great amount of pride in traditional, national sports, Gaelic football and hurling.
      While Gaelic football season occurs during the spring, students may get to experience hurling, a field
      sport most closely related to lacrosse. An exciting way to experience hurling culture is to join with the
      locals in wearing your county's team colors while watching a match.

                                                       12
LIFE IN IRELAND

UNIVERSITY COLLEGE DUBLIN
About University College Dublin (UCD)

     The N.U.in Ireland: UCD program partners with University College Dublin. Established in 1854,
     University College Dublin is Ireland's largest and most richly diverse university. Originally known as
     the Catholic University of Ireland and subsequently as the Royal University, the university became
     UCD in 1908. Located just 3 miles south of the city center in Belfield, UCD is set in an enclosed
     campus setting. UCD offers a welcoming campus community in which to live and study. A robust
     international student support structure exists at the university, complemented by excellent student
     health services and a wide selection of activities, sports, clubs, and societies for students to join.

     Partnering with University College Dublin allows students to experience excellence in academics,
     while being surrounded by a diverse population that draws scholars from approximately 124
     countries. UCD provides a truly global atmosphere. Mirroring the historical and contemporary
     cultural influences that characterize Dublin's charm, UCD exhibits a balance between modernity
     and tradition through its verdant and architecturally-appealing campus. Every day, participants have
     the option to enjoy the many amenities available on the UCD campus, or to spend time in the city of
     Dublin, easily accessing the best of both worlds.

UCD Buildings & Resources

     UCD's campus is expansive, and has many services and opportunities for students, including a large
     amount of student groups and societies. Some of buildings that participants will utilize the most and
     become familiar with are as follows:

           • Gerard Manley Hopkins Centre - UCD International Office and the Global Lounge
           • Student Centre - sports/gym facilities (including a pool), debating chamber, and theatre
           • O'Brien Centre - main science academic building with state of the art labs & classrooms
           • Newman Building (The Arts Building) - classroom space and cafe
           • James Joyce Library

                                                 13
LIFE IN IRELAND

 BELGROVE STUDENT RESIDENCE HALL

       N.U.in Ireland: UCD students, as well as N.U.in International Student Advisors, live in the Belgrove
       Residence, which also houses Irish and other international students. Belgrove provides participants
       with an independent living arrangement located within walking distance of UCD's campus, with easy
       access to Dublin's city center via public transportation.

 The Belfield Area

       Since UCD's relocation to Belfield in the 1960s, the university has been the main feature of this area
       of Dublin, providing the perfect environment for students to study, relax, and have fun. The extensive
       services available at UCD, along with amenities such as sports facilities, a grocery store, and pharmacy
       make Belfield a veritable "one stop shop" for the students who live and study at the university. A
       15-minute walk to the east of Belfield offers an array of cafes and shops that students and visitors can
       visit if they wish to further explore the immediate area outside of the campus.

 Belgrove Residence Features Include:
       • Single rooms (4 students per cluster)
       • Each bedroom has 1 of the following: single bed, desk, chair, and wardrobe
       • A comforter and pillow for each student (students must provide their own linens)
       • Bathroom
       • Fully-equipped kitchens with refrigerators/freezers, stoves, and microwaves
       • Common dining and lounge area with tables and chairs
       • Laundry facilities
       • High-speed WiFi provided
       • 24/7 security presence with a swipe card system
       Please note: Students will need to provide their own cookware and dishware.

                                                                             Belgrove Mailing Address
                                                                                   Name of Student
                                                                             House #, Apartment #,Room #,
                                                                              Belgrove Student Residence
                                                                                     UCD Belfield
                                                                                   Dublin 4, Ireland

                                                        14
LIFE IN IRELAND

Laundry

      Laundry facilities available to students living in Belgrove. Wash and dry cycles cost approximately
      €2.50 each, and students must provide their own detergent.

Internet Access & Printing

      Participants have Wi-Fi access in all rooms and lounges throughout the student residence. Printers
      are available in several buildings at UCD, and it is recommended that students plan ahead to print
      while in these academic buildings.

Roommate Placement

      N.U.in Ireland: UCD students will live in private bedrooms with 3 other UCD students in
      apartments. Students receive their roommate assignments once they arrive in Dublin. We
      encourage students to develop adaptability skills and to broaden their social network as much as
      possible, and as such, we are not able to accommodate roommate requests.

      Living with roommates can certainly be an adjustment for some students. Students can prevent
      conflict by being proactive with their communication. Keep in mind that the N.U.in on-site staff is
      available to students who are seeking advice about how to handle a roommate conflict.

                                                      15
LIFE IN IRELAND

  PROGRAMMING & EXCURSIONS
  Programming

       The N.U.in Program aims to foster the development of a tightly-knit community. One avenue for
       community-building is programming, planned by both UCD and N.U.in staff. Our International
       Student Advisors (ISAs) are involved in planning weekly free or low-cost activities to encourage
       students to come together for some fun and to get to know each other.

       Programs cover a variety of topics, including, but not limited to, local culture/events, academics,
       health & safety, and transition to Northeastern. Some examples from past years include:
          • "Family" dinners around the city
          • N.U.in Husky Day
          • Irish Dancing Workshop
          • National Leprechaun Museum
          • Thanksgiving celebration
          • Gravediggers Tour

  Excursions

       Also included in the program fee are several excursions which take place throughout the semester. In
       Ireland, students will have the chance to discover different areas around Dublin and Ireland. Dates
       will be confirmed once students are on site. The following are examples from past years, and are
       subject to change:

                                                           N.U.in-sponsored Trips
                                                                  • Day trip to Cork
                                                                  • Day trip to Kilkenny, Wicklow, and
                                                                  Glendalough

                                                           UCD-sponsored Trips/Activities
                                                                • West of Ireland
                                                                • Northern Ireland

                                                           N.U.in staff accompany participants on all
                                                           sponsored excursions, and all transportation
                                                           is pre-planned and included. Students will be
                                                           required to sign up for all excursions prior to
                                                           attending so that appropriate plans may be made.
                                                           While not all excursions are not mandatory, please
                                                           understand that they are included in the cost of the
                                                           program, and monetary credits cannot be issued to
                                                           participants who do not attend.

                                                      16
LIFE IN IRELAND

STAYING IN TOUCH WITH HOME

Staying in Touch

     Keeping in touch with family and friends back home can be difficult at times with the hustle and
     bustle of classes, adjusting to a new country, and the myriad activities and adventures that can be had
     while abroad. Past N.U.in students have suggested that it is best to set up a schedule for calling home
     to check in every week. Frequency of check-ins, of course, can vary depending on students' schedules,
     but having a set time can make time differences much easier and less stressful to handle.

     By far the least expensive way to stay in touch with family and friends back at home is over the
     Internet. There are choices of instant messaging services that allow voice chat (such as Whatsapp
     messenger), or voice over IP phone programs such as Skype or Vonage, which allow you to video chat
     for free or call directly to a phone for a small per-minute fee. For an annual fee, you can purchase a
     local US number, allowing family and friends at home to call and pay what they would to call an area
     code in the US. Calls are received through a computer and voicemails can be left with this service.
     The person at the other end also has to be connected and running the same program (i.e., calls are
     best scheduled ahead of time).

Cell Phones

     For safety reasons and for ease of communication, participants are required to have a working cell
     phone with a local Irish number for the duration of their time abroad. Phones must be acquired and
     working within a week of arriving on-site. During on-site orientation, students typically have a chance
     to learn more about phone plans and purchase a phone. Participants should research, ahead of time,
     the mobile phone options available to them during their time abroad.

     Since participants will only be in Ireland for 4 months, pay-as-you-go phones are typically the
     most economical option. Students can choose to purchase a new cell phone with texting and email,
     depending upon budgetary limitations. Alternatively, students can utilize their existing phone by
     unlocking it prior to departure and purchasing a SIM card once in country to obtain an Irish phone
     number. We recommend speaking with your existing wireless carrier to discuss what options may exist
     for global calling, or if your phone can be used with a SIM card while abroad.

     While The N.U.in Program does not endorse any particular cell phone plan or company, the following
     companies all offer pay-as-you-go plans. We recommend researching each of these thoroughly on-line
     before selecting a plan and carrier.

           • Three
           • Meteor
           • Vodafone
           • Carphone Warehouse (sells all brands and network providers)

                                                  17
LIFE IN IRELAND

CULTURE SHOCK

     As a visitor from another country, you may experience culture shock at some point during your N.U.in
     experience. Culture shock is defined as the lack of direction, the feeling of not knowing what to do or
     how to do things in a new environment, and not knowing what is appropriate or inappropriate. The
     feeling of culture shock generally sets in after the first few weeks of arriving to a new place. Some
     students experience all of these symptoms, while others may not encounter any feelings of culture shock.
     Generally, most students will fall somewhere between the extremes.

Symptoms of Culture Shock
           • Comparisons and unwarranted criticism of the new culture and people
           • Constant complaints about the climate
           • Heightened irritability
           • Preoccupation with returning home
           • Continual offering of excuses for staying indoors
           • Utopian ideas concerning one's previous culture
           • Continuous concern about the purity of water and food
           • Refusal to learn the language
           • Preoccupation about being robbed or cheated
           • Pressing desire to talk with people who "really make sense."

Dealing With Culture Shock

     These are a few strategies that participants can implement to help cope with the stress of culture shock.
     Remember, these are easier said than done, so students will really need to push themselves to act on the
     following.
           • Realize that this is a normal process.
           • Don't be quick to judge – keep an open mind.
           • Set some personal goals and evaluate your progress.
           • Get involved in activities or find a hobby.
           • Talk to your Site Lead, Assistant Site Lead(s), or ISAs – they can help!
           • Make an appointment to see an on-site mental health professional.
           • Ask questions.
           • Exercise.
           • Be patient and don't compare.
           • Don't take yourself too seriously.
           • Treat yourself to your "must haves" from a specialty market.
           • Allow yourself to feel sad about the things that you have left behind: your family, your friends, etc.
           • Find ways to live with the things that don't satisfy you 100%.

                                                           18
Academics

OVERVIEW

Compatible Colleges

      Bouvé College of Health Sciences | College of Science | College of Engineering | Program for Un-
      declared Students

Courses
      • 4 UCD Courses
      • 1 Northeastern Course titled The Global Experience
      • Courses fulfill NU Core, Major, and Elective Requirements
      • 17 – 19 Northeastern credits for a successfully completed semester

FALL 2017 & SPRING 2018 COURSE REGISTRATION

Fall 2017 Course Registration

      Participants should have already registered for courses online through their myNEU portals.
      Schedules (with days and times) will be available to students upon arrival on-site.

Fall 2017 Course Changes

      After May 20, our partners begin to prepare their resources and have a number of elements to
      consider, including classroom space, number of sections for each course, scheduling, availability of
      faculty, etc. Before any changes are made on-site to a student's schedule, The N.U.in Program and
      Northeastern advisers must confirm and approve any changes. Students who receive AP/IB/other
      college credit can have their schedules adjusted by their academic advisers only.

Spring 2018

      Registration for spring classes takes place in early- to mid-November. The registration process
      is different for each college. When processing course registration, advisors have access to current
      N.U.in course information and any transfer credit and/or AP/IB credit completed during high school
      through college courses or examinations. Depending upon the flexibility of their major's curriculum,
      students may be pre-registered for all, or just a few, courses during the month of November by their
      advisors. Northeastern college advisors will contact students via email regarding course selection and
      any college-specific protocols in October.

      All students meet with their academic advisors during Spring New Student Orientation in January
      to finalize their schedules and to rectify any concerns. If students have additional questions they may
      contact their college directly. Contact information for academic advisors can be found on the N.U.in
      website.

      Students should also consider the N.U.in staff as a resource during the registration period.They can be
      especially helpful to those students who are not pre-registered for all of their spring courses, and may
      need to register for courses using Northeastern's online system.

                                                   19
ACADEMICS

IRISH ACADEMIC ENVIRONMENT & STRUCTURE

General Information

     University College Dublin operates a 12 week teaching term followed by a reading             Learn the Lingo!
     week and a 2-week final exam period. Most classes have 3-6 hours of contact per
                                                                                              In Ireland...
     week, distributed between lectures and learning outside of the classroom.
                                                                                              "Course" means "Major"
Academic Environment & Etiquette                                                              "Timetable" means "Schedule"
                                                                                              "Module" means "Class"
     The overall environment is generally similar to that of a US college classroom. The
     workload is not excessive, but students can expect to do 2 hours of work at home for
     every 1 hour in class, and. Faculty and students often have a friendly working relationship when expecta-
     tions are met on both ends.

     Some classes will be with locals, while others will be primarily N.U.in students. Class structure at UCD
     is large lectures with smaller tutorials and labs where students can practice the skills learned in lectures
     and ask additional questions. Traditionally, Irish students do not participate very much during classes,
     however UCD lecturers embrace the questions and input that N.U.in students tend to contribute.

Studying

     When it comes to classes, preparation counts for a lot. Lectures are usually designed to provide broad
     overviews and key concepts, with readings included to offer more detailed coverage.

Exams & Success

     Assessment is based heavily on mid-terms and finals, which may be an adjustment for those who are
     used to being tested throughout
     the length of a course. Exams
     are very formal at UCD, and
     may be intimidating for those
     who have never experienced this
     atmosphere previously. Students
     will be required to bring their
     ID, and no belongings are
     allowed in the exam room.
     Academic integrity is especially
     important, and any form of
     cheating or plagiarism will not
     be tolerated.

     To be successful, participants
     must attend all classes and
     tutorials, keep up with the
     readings and homework, and
     hand in all assignments on
     time. One of the most common
     mistakes students make is
     not asking for help when it is
     needed.

                                                        20
ACADEMICS

RESOURCES & ACCESSING THE NORTHEASTERN LIBRARY
Seeking Assistance

       Tutoring and additional support is available for participants, but they must first seek out these
       resources. Students may speak to their professor or an N.U.in staff member to discuss any issues that
       they may be having academically. At the midpoint of the semester, each student will sit down with the
       Site Lead or Assistant Site Lead for an individualized check-in meeting. These meetings are used to
       identify how students are adjusting culturally, as well as academically, and can be a good opportunity
       for students to reach out for assistance before beginning the second half of the semester.

Writing Centre

       The Writing Support Centre is staffed by post-doctoral and senior doctoral students with expertise in
       writing skills and proven track record in teaching excellence. The centre is open Monday - Friday at
       varying times and located in the James Joyce Library in the Library Link space.

       Use The Writing Support Centre for:

             • One-on-One help with an experienced tutor
             • Improving or tailoring your writing style to match that of an academic essay
             • Improving syntax and grammatical sentence structure
             • Specific assistance for first-year students not used to writing at a college level

Maths Support Centre

       The Maths Support Centre is staffed by dedicated tutors Monday - Friday. No appointment is
       necessary, and each day has different drop-in hours as assigned to math topics. The MSC is located in
       the James Joyce Library.

       Use the Maths Support Centre for:

             • An individual or group study space
             • Assistance from a tutor one-on-one or group tutoring sessions
             • Additional mathematics classes
             • Extra notes and independent study material on particular topics
             • Online Tutorials
             • Assignment sheets for all first year mathematics subjects

Accessing the Northeastern Library
           N.U.in students may utilize the electronic resources available through the Northeastern
           University Library by accessing http://www.library.neu.edu.

Learning Disabilities

       Any participant requiring accommodations must provide documentation to the N.U.in office prior to
       departure. N.U.in then passes along this documentation to UCD, but students should also speak to
       their professors individually to alert them of their necessary accommodations.

                                                      21
ACADEMICS

  THE GLOBAL EXPERIENCE COURSE

  Overview

        The Global Experience course is a one-credit class taught by each location's N.U.in site staff (Site
        Leads and Assistant Site Leads). All participants at all locations take this class, making it the main
        unifying element of The N.U.in Program.

  Course Description

        The main aim of this one-credit course is to help participants prepare for, gain from, and reflect
        upon their term abroad as a global experience. Through workshops, seminars, course readings,
        discussions, and local civic engagement, the course challenges students to become global citizens
        and ambassadors by actively participating in their own learning community as well as in the
        greater study abroad community, Northeastern, and beyond. Ongoing reflection helps students
        articulate their own experiences, respond to the experiences of others, and ultimately make
        connections between the two.

  Digital Storytelling Project

        The final project in The Global Experience is a reflection video, created by students to look back
        upon their time in their host countries as well as their experiences with Service-Learning.

 SERVICE-LEARNING
 Service-Learning Placements

       N.U.in Ireland: UCD students engage in ongoing Service-Learning placements as part of the Global
       Experience course. This is a major, required component of the GE course and is often the central
       topic of class discussions and assignments. Having this exciting component built into their schedules
       enables students to build relationships with their respective organizations, engage in meaningful
       service, and see a different side of Irish culture by further integrating into the local Dublin
       community. Simultaneously, participants develop professional skills that they can apply to future
       courses, co-ops, jobs, and study abroad experiences.

       N.U.in Ireland: UCD students typically participate in a combination of weekly, individual service
       commitments and one-time, group service events.

                                      What is Service-Learning?
       Service-Learning differs from traditional volunteerism in that the volunteering is ongoing, tied to the
    academic curriculum, and paired with purposeful reflection. In this form of experiential learning, students
        engage in hands-on service roles, through which they learn about and apply course concepts while
                   intentionally addressing the needs identified by community-based partners.

                                                         22
ACADEMICS

SERVICE-LEARNING

Service-Learning placements in past years included:
      • Age Action: promotes positive ageing and helps older people to learn technology skills
      • SpunOut: fosters wellbeing and healthy living in order to positively intervene amongst peer groups
      • Dublin Christian Mission: non-denominational focusing on poverty and youth initiatives
      • UNICEF: overcomes the obstacles that poverty, violence, disease & discrimination place in a child's
                path
      • Finglas Youth Resource Center: provides high quality services to the young people of Finglas

      Participants are assigned to their Service-Learning organization once they arrive in Dublin.

TEXTBOOKS

      A textbook list will be available on the N.U.in website prior to departure, though we strongly recom-
      mend that participants wait until arriving on site to purchase the necessary books. It is generally a
      good idea to review the syllabus for a class prior to buying any materials. Packing textbooks is also
      cumbersome when traveling abroad.

GRADING & TRANSCRIPTS

      The University College Dublin grading system differs slightly from that which is used by the US.
      Please see the grade conversion chart on the next page to translate grades from the Irish to the US
      system.

      Official transcripts for The N.U.in Program are issued by our partner institutions, and will be mailed
      to the N.U.in Program office in Boston after completion of the fall semester. They will be distributed at
      a set time and place, and then will be available for pick-up from our office. In order to receive transfer
      credit, participants must attain a grade of "C" or better in the US grading system.

      In accordance with Northeastern's transfer credit
      policies, participants' final grades will not appear on               UCD %         UCD            NEU
      their Northeastern transcripts or count toward their                                Grade          Grade
      GPAs. Each student's Northeastern degree audit and                    70 - 100     A-/A/A+          A-/A
      official transcript will only reflect that he or she has
      received credit for a course, but not the grade itself.            66.67-69.99        B+              A-
      However, if a student decides to transfer to a different             60-66.66        B-/B          B/B+
      school or applies for further educational opportunities
                                                                           50-59.99      C-/C/C+          B-/B
      or scholarships, official transcripts from all institutions
      attended will typically be requested.                                40-49.99      D-/D/D+         C/C+
                                                                         33.33-39.99       E/E+             C-
                                                                           30-33.32          E-            D+
                                                                           20-29.99      F-/F/F+         D-/D
                                                                           below 20     G-/G/G+             F

                                                       23
Health & Safety

GENERAL SAFETY INFORMATION

       Just as in any city, it is important for students to take precautions, be mindful of their surroundings,
       and follow basic safety principles.
             • Walk along well-lit areas and avoid alleys or poorly-lit areas.
             • Use the buddy system and do not travel alone at night.
             • Avoid public demonstrations, riots, and other civil disturbances.
             • Keep a low profile, and avoid loud conversations or arguments.
             • Do not discuss travel plans or other personal matters with strangers.
             • Wear the shoulder strap of your bag across your chest.
             • Look purposeful when moving about. Even if lost, act as if you know where you are going.
             • Try to ask for directions only from individuals in authority (police officer, train operator, etc.).
             • Make a note of emergency telephone numbers: the N.U.in staff, police, fire, hotel (if traveling),
               and the nearest US embassy or consulate.

Registering Your Travel Plans

       As an added layer of protection, students may register their travel plans with the greater Northeastern
       community, the US Department of State, and WorldAware.

                   Registering Travel & Downloading the WorldCue Mobile App
 ·      The University's International Safety Office and N.U.in will enter the program dates, accommodations,
 and group flight information into the University's travel registry system (iJET WorldCUE) for all program par-
 ticipants.

 ·      N.U.in participants will receive a confirmation email from WorldcueTraveler@ijet.com that provides
 instructions to activate the user account and download the WorldCue Mobile App.

 ·      Participants must verify the accuracy of travel details and update personal information.

 ·     N.U.in participants who obtain approval to deviate from the program (for example, a weekend trip away
 from the program site) must register the travel details by logging into their user account at www.traveler.world-
 cue.com or by visiting "My Travel Plans" in the MyNEU portal.

 ·     For travel registration instructions and information about the mobile app, visit www.northeastern.edu/
 international-travel/registry/

 ·      If you have any questions, please email mytravelplans@northeastern.edu

                                                           24
H E A LT H & S A F E T Y

Register for Smart Traveler Enrollment Program (STEP) with US Department of State

   • Visit the US Embassy Website: https://travelregistration.state.gov
   • Create an account by clicking "If not, click here to create an account" (underneath the log in)
   • Once you have an individual account, follow the steps to fill out the required information:
         ◊ Address to use while in Ireland:
                                        Belgrove Student Residence
                                               UCD Belfield
                                                 Dublin 4
         ◊ Dates of Program: September 4, 2017 - December 23, 2017

                                    Travel Information Form

The N.U.in Program would like to collect travel information for all participants. Whether you you are
traveling to your N.U.in location on the Group Flight, or you are traveling independently, we would
appreciate your cooperation in providing us with your travel plans.

                                                   25
H E A LT H & S A F E T Y
    Health & Safety
 MEDICAL FACILITIES

 General Practice Services

        The Student Health Service provides on-campus medical, psychological and psychiatric care to
        registered students of UCD, and is used for GP services while participants are abroad. The staff of
        the Student Health Service operates within an ethos of respect, courtesy, and confidentiality, and aims
        at all times to operate to the highest professional standards.

        The care offered at the Student Health Service
        is envisaged as an addition to the student's own
                                                                           Packing Prescriptions
        family doctor or specialist medical services.
        Most times, students can be seen for a same-day         Please note that not all medications may be available
        appointment, though there may be times when             in Ireland. If possible, arrangements should be made
        high volume can mean a next-day visit.                  for bringing an entire semester's worth of medication
                                                                or for shipping medications to the student throughout
 Emergency Services                                             the duration of the semester. WorldAware can be a very
                                                                useful resource for questions about prescription medica-
        St. Vincent's University Hospital                       tion, availability, and restrictions.
          Elm Park
          Dublin 4                                              Ensure that a doctor's note/prescription accompanies
                                                                any controlled substances. Additionally, please pack
          Phone Number: +353 (0)1 221 4000
                                                                prescription medications in carry-on luggage in their
          Fax: +353 (0)1 221 4001                               original containers.

 HEALTH INSURANCE & WORLDAWARE

 Health Insurance

        The N.U.in Program requires that all participants maintain health insurance coverage that is valid
        in the US and abroad. Students may be covered under a domestic health insurance plan with
        international coverage, or a supplemental international health insurance carrier. Participants are
        strongly encouraged to check with their current insurance carrier to see what kind of coverage is
        offered abroad, as some policies will provide it, but as reimbursable costs. International students
        might need to arrange for coverage with a company in their home country. Most policies do not cover
        international students traveling in a country other than the US.

        Fall 2016 N.U.in Ireland: UCD students are covered by MediCover Student Private Medical
        Expenses Insurance. The cost of this coverage is included in the program fee. However, please note
        that MediCover is not comprehensive medical insurance, and will not cover medical costs known or
        required prior to traveling. Before departing to Ireland, students should also check with their current
        healthcare providers to see if they will provide coverage for medical expenses incurred abroad or
        consider purchasing an international health insurance plan.

        Students will receive a copy of their individualized MediCover Student Private Medical Expenses
        Insurance Application/Confirmation of Cover/Policy Summary in mid-August.

                                                           26
H E A LT H & S A F E T Y

WorldAware

     WorldAware provides students with access to worldwide, quality health care, travel warnings, and
     emergency assistance services 24-hours a day. This can include access to logistics coordinators, doctors,
     security professionals, and network providers like hospitals, physicians, ambulances, and aviation
     resources. Membership provides students with pre-travel information and advice, rapid response, and
     emergency help, and evacuation capabilities.

     All N.U.in students are automatically enrolled in WorldAware, and will receive an email with information
     on how to access the mobile application. They are also automatically granted access to the risk managed
     travel website. They may contact WorldAware at the following number specific to Northeastern
     University members: +1.312.470.3108.
  Before departure, to prepare:
           • Access accurate, updated information on the WorldAware mobile application
           • Visit the risk managed travel website or call the WorldAware operations center for pre-travel
             information (e.g. vaccination, required medications, and travel security concerns)

  While abroad, stay healthy, safe and secure. Contact WorldAware for:
           • Health, safety and security advice
           • Access to speak with an experienced, Western-trained doctor or security specialist
           • Assistance finding a local doctor or other provider credentialed by their medical staff
           • Information regarding prescription medication or medical equipment
           • Assistance due to the loss of travel documents or legal advice

  In an emergency, call WorldAware immediately to:
           • Arrange for medical transportation or care
           • Coordinate medical fees, when approved (note: WorldAware may front costs for medical care
           while your personal insurance is pending, but as it is not an insurance provider it will not cover any
           costs)
           • Monitor local conditions and receive advice
           • Evacuate to a center of medical excellence if local care is inadequate
           • Provide help if one's personal safety is at risk
           • Contact family members whom the participants indicate are emergency points of contact

                          Access WorldAware Mobile Application
 • All participants are automatically enrolled in WorldAware and will receive an email with information on
 how to access the mobile application

 • Search "WorldAware" on your mobile phone application store to download

 • Save the number to contact WorldAware, specific to Northeastern University: +1.312.470.3108

                                                      27