What Drives Malaysian Job Candidates - Discover what Malaysian talent looks for when seeking jobs - JobStreet.com
Page content transcription
If your browser does not render page correctly, please read the page content below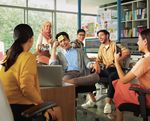 2

Introduction

            Finding the right talent for your company
            is not easy, and the competition for securing
            good candidates is fiercer than ever.

As a recruitment expert and Malaysia's top job website, JobStreet is at the forefront of industry trends, helping
employers understand the emerging job roles and in-demand sectors across the country. For instance, with the
government placing emphasis on technology and digitisation to fuel the Fourth Industrial Revolution (IR 4.0) in
Malaysia's Budget 2020, we have seen an uptrend for IT and Computer roles.

We believe that passionate people are key in driving a business forward – this is why JobStreet provides analytical,
interactive tools and valuable insights on employment trends to help hirers find their ideal candidates and
understand their needs.

Our Laws of Attraction report is the largest recruitment study in Malaysia, which surveyed more than 10,000
candidates across 25 industries and job functions in December 2019, examining key drivers they take into
consideration when searching for potential employers.

Profile of the 10,142 Malaysian candidates surveyed for
the Laws of Attraction report:

             Aged 18-65                               Living in Malaysia
                                                      (Citizens, PRs, Expats)
                                                                                               For more information
                                                                                               on this research, please
                                                      Representative                           head to the fully-interactive
             Currently active
                                                                                               Laws of Attraction website
             job-seekers,                             coverage of gender,                      to discover learnings
             or monitoring                            age groups,                              across the talent pool and
             for jobs                                 job levels, regions                      industries in Malaysia.

                                                                                        Malaysia | Laws of Attraction, 2020
3

    Table of
    Contents
    04 Malaysian Talent
       at a Glance
    06 Where are Candidates in
       Malaysia Working?
    07 Top Drivers of Attraction
       for Malaysian Talent
    08 Driver of Attraction #1:
       An Attractive
       Financial Package
    09 Catering to the Financial
       Expectations of Talent
    11 Driver of Attraction #2:
       Balancing Work and Play
    12 Helping Candidates
       Find Work-life Harmony
    14 Driver of Attraction #3:
       Ensuring Professional
       Growth
    15 Giving Talent the Right
       Opportunities to Build
       Their Careers
    17 Key Takeaways for
       Employers in Malaysia
    19 About JobStreet's Laws
       of Attraction Survey

         Malaysia | Laws of Attraction, 2020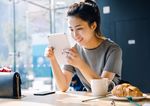 4

Malaysian Talent at a Glance
Who are Malaysia's Candidates?
We interviewed 10,142 candidates for our Laws of Attraction survey in Malaysia.
Here is a snapshot of the average Malaysian employee:

Respondents are fairly equally represented in terms of gender, with women
accounting for a slightly bigger proportion of the workforce:

               52%
               Female
                                                                                  48%
                                                                                  Male

Mostly Millennials and                       Mostly employed full-time or not at all:
Gen X-ers:

               45%                                        Full Time                                           65%
               Gen X
               (35 to 54)

               40%                                        Not employed                    22%
               Millennials
               (24 to 34)

               13%                                        Part Time
                                                          or Casual                11%
               Gen Z
               (18 to 23)

               2%                                         Self Employed       2%
               Baby Boomers
               (55 to 64)

                                                                                         Malaysia | Laws of Attraction, 2020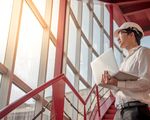 5

Most work in offices located in Central Malaysia:

14.5%
                                                                                          3%

                                    2.5%

                                                                         3%

                                           12%

      65%

    Central (Selangor, Kuala Lumpur, Putrajaya)              Sabah
    Northern (Perlis, Kedah, Penang, Perak)                  Sarawak
    Southern (Negeri Sembilan, Melaka, Johor)
    Eastern (Kelantan, Terengganu, Pahang)

Most are Managers or Senior                                            Mostly earning between RM3,000
Executives in their careers:                                           and RM4,999 a month:

                                                                                          3%
                                                                                4%
                                                                           9%                            26%
27%                            27%                                      9%
Managers                       Senior Executive
                               (work experience of 5 years and up)

19%                            14%
Junior Executive               Fresh Graduate /

                                                                       22%                                  27%
(work experience of            First Job / Internship
between 1 to 4 years)

                                                                        Below RM3,000        RM10,000–RM14,999
                                                                        RM3,000–RM4,999      RM15,000–RM20,000

11%                            2%                                       RM5,000–RM7,999
                                                                        RM8,000–RM9,999
                                                                                             Above RM20,000

Senior Managers                Searching for job
                                                                                     Malaysia | Laws of Attraction, 2020
6

Where are Candidates in
Malaysia Working?
The Computer / Information Technology industry is Malaysia's most
in-demand sector. This industry uptake is likely due to the government's
technology-centric National Policy on Industry 4.0, aimed at transforming
the Malaysian manufacturing industry and its related services to be smart,
systematic and resilient. Industry 4.0 focuses heavily on interconnectivity,
automation, machine learning, and real-time data.

The COVID-19 outbreak is also expected to spur the Computer / Information
Technology sector further in Malaysia and across the globe, after the initial
economic impact. The onset of this global pandemic will have business
across all industries fast-tracking progress into artificial intelligence and
automation to protect themselves against any similar future happenings.
These have already gained traction in the manufacturing sector, as it
requires few or no workers1.

    Top 5 Industries in Malaysia:

       Computer /                       Banking /                   Manufacturing /           Construction /            Education
       Information                      Financial                    Production                 Building /
       Technology                       Services                                               Engineering

    Male-Dominated Industries:
    Overall, men are drawn to more physically-demanding jobs, such as the Automotive, Construction and
    Manufacturing industries.

                                                                                               • Computer / Information
                                                                                                 Technology
      Automobile /                         Construction /                   Manufacturing /    • Electrical and Electronics
      Automotive                             Building /                      Production        • Oil / Gas / Petroleum
    Ancillary / Vehicle                     Engineering                                        • Telecommunication

    Female-Dominated Industries:
    Whereas, women are more inclined to creative fields, such as the Advertising and Entertainment industries.

                                                                      • Accounting / Audit /          • Food and Beverage /
                                                                        Tax Services                    Catering / Restaurant
                                                                      • Banking / Financial Services  • Healthcare / Medical /
       Advertising /                    Entertainment                 • eCommerce                       BioTechnology /
        Marketing /                         media                     • Education                       Pharmaceutical
      Promotion / PR                                                  • General and Wholesale Trading • Insurance

1 https://epsnews.com/2020/03/19/ai-automation-aid-supply-chain-in-wake-of-covid-19/                     Malaysia | Laws of Attraction, 2020
7

Top Drivers of Attraction for
Malaysian Talent
With the rising cost of living in Malaysia, it is no surprise that candidates see money as the most important driver.
Work-life balance and career development opportunities are also top drivers that are equally important to talent
in Malaysia, something that is not seen in other JobStreet markets.
         16.1%

                                                                                                                      4    Job Security
                                                                                                                      5    Management / Leadership Style
                                                                                                                      6    Culture of the Organisation
                 12.7%

                         12.5%

                                                                                                                      7    Location of the Job
                                 11.1%

                                                                                                                      8    Colleagues / Co-workers
                                                                                                                      9    Company Reputation
                                                                                                                      10   Additional Benefits
                                                                                                                           Working Environment
                                         8.1%

                                                                                                                      11
                                                6.7%

                                                            6.3%

                                                                     5.6%

                                                                                                 3.0%
                                                                            5.2%

                                                                                                        2.4%
                                                                                   4.8%

                                                                                                               1.7%
                                                                                          3.8%

          1       2       3       4       5      6           7        8      9     10     11     12     13     14

                                                                   A majority of candidates look for companies offering a solid monthly
     1
              Salary /                                             base salary and attractive bonuses. Other than that, talent say that
              Compensation                                         they expect companies to provide insurance for their employees and
                                                                   for double pay for work on public holidays.

                                                                   Candidates are on the lookout for companies that offer them a reasonable
     2
              Work-life                                            number of annual leaves. Working a five-day week, getting compensation
              Balance                                              for overtime and having the option to cash out on unused annual leaves are
                                                                   also perks that candidates are looking for.

                                                                   Many candidates are looking for jobs with promotion opportunities.
              Career /                                             Talent also expects on-the-job skill development coaching and work-related
     3        Development                                          skill-set training. Companies that offer employees leadership training
              Opportunities                                        programs and education sponsorships / subsidies for them to further their
                                                                   education is also well received among candidates.

Bottom Drivers of Attraction for Malaysian Talent
The size of the company is not a deal-breaker for talent in Malaysia. Many candidates are willing to work for
a small start-up or at a large multinational, just as long as they have adequate remuneration and satisfactory
work-life balance.

12
         Corporate Social                              13
                                                                 Recruitment                     14
                                                                                                        Size of Company /
         Responsibility                                          Process                                Market Position

                                                                                                                           Malaysia | Laws of Attraction, 2020

9

Catering to the Financial
Expectations of Talent
Candidates in Malaysia value money above other professional considerations and tend to chase job roles or careers
that offer the most attractive salary package. However, it's important as employers to understand where these
motivators stem from and what matters most as part of remuneration, so you can ensure your package caters to
their "must haves".

66%
of all respondents want
                                         63%
                                         want double pay
                                                                        55%
                                                                        want a performance-
                                                                                                       53%
                                                                                                       want a fixed allowance
insurance protecting                     during public holidays         based bonus /                  for work related claims
life, health, and income                                                profit share                   (eg: meals, travel, parking,
                                                                                                       telecommunication,
                                                                                                       connectivity etc.)

Top 3 Industries Driven                       Top 3 Specialisations                     Who Needs the Most
by Salary                                     Driven by Salary                          Money to Switch Jobs?
Candidates driven most by salary are in the   Talent working in Sales – Corporate /     Executives in the Entertainment media
Banking / Financial Services sector:          Business Development specialisation are   industry require the highest pay rise when
                                              driven most by salary:                    considering a new job:

            18.2%                                          17.9%
            Banking / Financial                            Sales –                                      29.4%
            Services                                       Corporate / Business                         Entertainment media
                                                           Development
            17.9%                                                                                       27.7%
            Consulting (IT,                                17.7%                                        Consulting (Business
            Science, Engineering                           Finance – General /                          and Management)
            and Technical)                                 Cost Accounting
                                                                                                        27.5%
            17.6%                                          17.4%                                        Advertising / Marketing /
            Computer / Information                         IT – Software or                             Promotion / PR
            Technology and                                 App Development
            Insurance
                                                                                                 Malaysia | Laws of Attraction, 2020

10

Men vs. Women                                                                             Salary Expectations
Both sexes value salary almost equally as a motivator in Malaysia with                    by Generation
women stating money being a driver slightly more than men:                                Millennials value salary the highest
                                                                                          compared to other generations:

                            16.6%                                16.7%                                    17.3%
                                                                                                          Millennials (24 to 34)

                                                                                                          16.9%
                                                                                                          Gen X (35 to 54)

                                                                                                          14.2%
                                                                                                          Gen Z (18 to 23)

               Male                                Female                                                 13.2%
                                                                                                          Baby Boomers (55 to 64)

Salary Expectations by Job Level
Senior Executives, who have some experience but are still building their careers, care most about receiving
a salary boost, as they strive to climb the corporate ladder:

               17.7%                                        17.3%                                     17.1%
               Senior Executive                             Junior Executive                          Managers
               (work experience of 5 years                  (work experience of between
               and up)                                      1 to 4 years)

               16.9%                                        13.8%
               Senior Managers                              Fresh Graduate /
                                                            First Job / Internship

Salary Expectations by Geography
Candidates in Eastern Malaysia care more about salary compared to their regional neighbours:

       15.1%                                                                                        16.2%
                          17.1%                          14.7%

                              13.9%
                                                                                             For a more detailed overview on the
                                                                                             financial expectations of each industry,
 16.5%                                                                                       visit our Laws of Attraction microsite.

     Central (Selangor, Kuala Lumpur, Putrajaya)    Eastern (Kelantan, Terengganu, Pahang)
     Northern (Perlis, Kedah, Penang, Perak)        Sabah
     Southern (Negeri Sembilan, Melaka, Johor)      Sarawak                                      Malaysia | Laws of Attraction, 2020
Driver of Attraction #2

Balancing
Work and Play
12

Helping Candidates
Find Work-life Harmony
All work and no play can result in talent experiencing professional burnout – and candidates in Malaysia are aware
of this, greatly valuing their balance between home and the office. For most, providing additional annual leave days
could be enough to provide what candidates need to feel supported by their workplace, while in some industries
and job roles, candidates have specific requirements for time spent working and honoured time off.

63%
of all candidates want
                                   60%
                                   want compensation
                                                             58%
                                                             want to work a
                                                                                             39%
                                                                                             want employers to follow
a reasonable number                for working overtime      five-day work week              a no-work rule during
of annual leave                    or on public holidays                                     weekends, rest days and
                                                                                             public holidays

Top 3 Industries Driven by                                      Top 3 Job Specialisations Driven
Work-life Balance                                               by Work-life Balance
Compared to other sectors, the Advertising / Marketing /        Candidates working in Art and Creative / Graphic or Interior
Promotion / PR and Computer / Information Technology            Designer specialisation care the most about work-life balance:
industries are driven most by work-life balance:

              14.4%                                                            15.4%
              Advertising / Marketing /                                        Art and Creative /
              Promotion / PR and                                               Graphic or Interior Designer
              Computer / Information Technology
                                                                               14.8%
              14%                                                              Legal and Compliance
              Entertainment media
                                                                               14.7%
              13.9%                                                            IT – Software or
              Consulting (IT, Science,                                         App Development
              Engineering and Technical)

                                                                                            Malaysia | Laws of Attraction, 2020
13

Men vs. Women                                                                            Work-life Balance
Female candidates seek work-life balance more than their male                            Expectations by Generation
counterparts, presumably because most women in Malaysia still act                        Compared to other generations,
as the primary caregivers for their families:                                            Gen X-ers value work-life the most:

                          12.4%                               13.1%                                      12.9%
                                                                                                         Gen X (35 to 54)

                                                                                                         12.8%
                                                                                                         Millennials (24 to 34)

                                                                                                         12.5%
                                                                                                         Baby Boomers (55 to 64)

               Male                                Female                                                12.4%
                                                                                                         Gen Z (18 to 23)

Work-life Balance Expectations by Job Level
Senior Executives value work-life balance the most:

               13.4%                                      12.8%                                      12.7%
               Senior Executive                           Managers                                   Fresh Graduate /
               (work experience of 5 years                                                           First Job / Internship
               and up)

               12.6%                                      11.5%
               Junior Executive                           Senior Managers
               (work experience of between
               1 to 4 years)

Work-life Balance Expectations by Geography
Candidates working in Eastern Malaysia value work-life ahead of their counterparts in other areas:

       11%
                                                                                                  12.2%
                          12.7%                           11.3%

                              11.1%
                                                                                              For a more detailed overview on
                                                                                              the work-life balance expectations
                                                                                              of each industry, visit our Laws of
 12.3%                                                                                        Attraction microsite.

     Central (Selangor, Kuala Lumpur, Putrajaya)    Eastern (Kelantan, Terengganu, Pahang)
     Northern (Perlis, Kedah, Penang, Perak)        Sabah
     Southern (Negeri Sembilan, Melaka, Johor)      Sarawak                                     Malaysia | Laws of Attraction, 2020
Driver of Attraction #3

Ensuring Professional
Growth
15

Giving Talent the Right Opportunities
to Build Their Careers
While salary and balance are key motivators for Malaysian candidates, rounding out the list of attractive drivers is a
desire to grow in their careers. If employers are not offering candidates the right path to promotions or opportunities
for upward mobility, then retention is likely to be an issue whether you provide competitive salaries or not.

58%
of all talent want to
                                 47%
                                 say being provided
                                                              41%
                                                              want to be given
                                                                                              35%
                                                                                              want to be placed
receive promotion                with on-the-job training     specific technical              in leadership training
opportunities                    and skill development        training to develop             programs to boost
                                 is a "must"                  certain skill-sets              their management skills

Top 3 Industries Driven by                                       Top 3 Specialisations Driven by
Career / Development Opportunities                               Career / Development Opportunities
The Call Center / BPO / Shared service industry are most         Those in the Engineering – Mechanical / Automotive specialisation
interested in meaningful career development opportunities:       are the most interested in career development opportunities:

               14.5%                                                         15.9%
               Call Center / BPO /                                           Engineering – Mechanical /
               Shared service                                                Automotive

               14.4%                                                         15.7%
               Consulting (Business and                                      Sales – Corporate /
               Management)                                                   Business Development

               14.3%                                                         15.1%
               Automobile / Automotive                                       Business and Data Analytics /
               Ancillary / Vehicle                                           Data Scientist

                                                                                            Malaysia | Laws of Attraction, 2020
16

Men vs. Women                                                                            Career / Development
More male candidates pursue career development opportunities                             Opportunities Expectations
as compared to women:                                                                    by Generation
                                                                                         Millennials value career development
                                                                                         opportunities the most:
                          14.3%                               12.6%
                                                                                                         14.5%
                                                                                                         Millennials (24 to 34)

                                                                                                         14%
                                                                                                         Gen Z (18 to 23)

                                                                                                         12.6%
                                                                                                         Gen X (35 to 54)

               Male                                Female                                                6.9%
                                                                                                         Baby Boomers (55 to 64)

Career / Development Opportunities Expectations by Job Level
Junior Executives value career development opportunities more than the rest of their experienced counterparts:

               14.3%                                      14.2%                                      13.6%
               Junior Executive                           Fresh Graduate /                           Managers
               (work experience of between                First Job / Internship
               1 to 4 years)

               12.6%                                      12.5%
               Senior Executive                           Senior Managers
               (work experience of 5 years
               and up)

Career / Development Opportunities Expectations by Geography
Talent in Sarawak chase career development opportunities more than other regions:

       13%
                                                                                                  13.1%
                         13.7%                           14.9%

                             13%
                                                                                             For a more detailed overview
                                                                                             on the career growth expectations
                                                                                             of each industry, visit our Laws of
 14.2%                                                                                       Attraction microsite.

     Central (Selangor, Kuala Lumpur, Putrajaya)    Eastern (Kelantan, Terengganu, Pahang)
     Northern (Perlis, Kedah, Penang, Perak)        Sabah
     Southern (Negeri Sembilan, Melaka, Johor)      Sarawak                                     Malaysia | Laws of Attraction, 2020
17

Key Takeaways for
Employers in Malaysia
After you have chosen your candidate, all you have to do is to get them to say yes to the job. As an employer,
you want to offer candidates an attractive package that will not only get them to sign onto the job, but also to
keep them happy and stay in their role.

                                        An attractive salary package will bring in
                                        candidates...initially
                                        As an employer, wooing candidates with competitive remuneration
                                        packages will certainly increase the chances they will want to come
                                        and work for you – but it will not necessarily entice them to stick
                                        around forever. Providing them with a range of tangible and intangible
                                        benefits and development opportunities will help them feel more
                                        secure and confident regarding their future with your business.

                                        If you can't offer flexibility, consider additional
                                        annual leave entitlement
                                        When it comes to work-life balance, candidates in Malaysia mostly
                                        care about working 'normal' hours and being compensated for
                                        additional work done outside of these hours. But more than anything,
                                        they'd prefer more time off. This can be a simple yet competitive
                                        way to provide that extra balance candidates are craving, Encouraging
                                        talent to pursue a life outside of the office will help them see you as an
                                        understanding and supportive employer.

                                        Gear candidates towards promotions and growth
                                        The key to retaining extraordinary talent is investing in their future and
                                        providing them with tangible learning and development opportunities.
                                        As an employer, it's imperative to consider whether the programmes and
                                        training you are offering are adequate and aligned with your talent's career
                                        goals. Help them to shine in their careers with sufficient leadership training
                                        programmes, on-the-job training, and upskilling efforts. Show that you are
                                        committed to their corporate development.

                                                                                         Malaysia | Laws of Attraction, 2020
18

How Hirers Can Implement Laws of Attraction's Findings:

1                                  2                                 3

Acquire New                        Employee                          Update Retention
Talent                             Engagement                        Programmes
Use our key insights to help       By understanding what             Use the LOA to help decide what
create attractive job              motivates different candidates,   benefits to introduce to improve your
advertisements that will           you can create a culture that     company's turnover rate.
appeal to the target candidates.   better engages – and hopefully
                                   retains – them.

                                                                            Malaysia | Laws of Attraction, 2020
About JobStreet's
Laws of Attraction Survey

Laws of Attraction is the largest recruitment study in Malaysia. It has
surveyed over 10,000 job candidates across 25 industries and job functions,
examining the key drivers that motivate them at work and ignite their passion.
This is where hirers will get precise insights on what drives candidates in
a job role and how hirers can strategically attract targeted groups via an
interactive portal, regardless of location, time and device.

For more details, please visit JobStreet Laws of Attraction's portal.