World Class Personalized Cancer Medicine - The Princess Margaret Cancer Centre - Strategy 2013-2018
Page content transcription
If your browser does not render page correctly, please read the page content below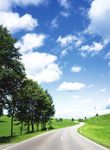 Contents
 4    The Princess Margaret Cancer Centre
 6    Accountability
 7    Our Resources snd Activity
 8    Research
 9    Education
10    Emerging Trends in Cancer Care
13    Achieving Our Vision: One Strategy, Five Themes

14	The Princess Margaret Cancer Centre Strategy 2013-2018
15    Transform Patient Care
23    Augment Correlative Cancer Biology
29    Accelerate Guided Therapeutics
37    Expand Novel Therapeutics
45    Drive Outreach and Education

50    The Path Ahead
52    Acknowledgements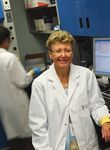 We are pleased to present the Princess Margaret Cancer Centre
 Strategy 2013-2018: World Class Personalized Cancer Medicine.
 This strategy summarizes our goals across five key strategic themes:
 transforming patient care; augmenting correlative cancer biology;
 accelerating guided therapeutics; expanding novel therapeutics; and
 driving outreach and education.

 The earlier iteration of our strategy, "Translating the Science of
 Cancer into Practice", has been under implementation since
 2008 and significant progress has been made. Examples of major
 initiatives aimed at addressing these themes include the redesign
 of our ambulatory care model, establishment of our Phase I clinical
 trials unit, development of our translational image-guided operating
 rooms, implementation of the TECHNA Institute for the Advancement
 of Technology for Health, and international programs including
 partnership with Kuwait.

The
Princess Margaret
Cancer Centre
Strategy 2013-2018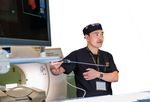 3

As we approached the halfway mark of the strategic plan, we
embarked on a revision of our strategy looking forward. We
undertook extensive internal and external consultations to evaluate
our current context and refresh the directions that we have set.
We wished to ensure that our strategy is aligned with the recently
updated strategic plans of the University Health Network, the
Ontario Cancer Plan III, the Ontario Cancer Institute, and the
University of Toronto. Most especially, we want to align with the
Princess Margaret Cancer Foundation's "Believe It" campaign for
personalized cancer medicine.

We look forward to achieving our goals and delivering world
class personalized cancer medicine at the Princess Margaret
Cancer Centre.

           MARNIE ESCAF, MHA, HBBA
           Executive Lead, Princess Margaret Cancer Centre
           Senior Vice President, University Health Network

           MARY GOSPODAROWICZ, MD, FRPC, FRCR (Hon)
           Medical Director, Princess Margaret Cancer Centre
           University Health Network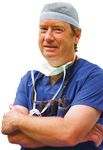 4

    The Princess Margaret Cancer Centre at the University Health
    Network (UHN) in Toronto, Canada is a comprehensive cancer centre
    that offers a full suite of cancer services at the community, regional,
    provincial and international levels. We are a key resource for complex
    cancer care spanning the continuum from diagnosis to palliation and
    survivorship, across all disease sites.

    Under the auspices of Cancer Care Ontario, the Princess Margaret is
    responsible for the Toronto Central South Regional Cancer Program,
    which includes the Princess Margaret and UHN, Mount Sinai Hospital,
    St. Joseph's Health Centre, St. Michael's Hospital and Women's
    College Hospital, in collaboration with Toronto Central Community
    Care Access Centre and Toronto Central Palliative Care Network.

    The Princess Margaret is organized by disease site groups and
    clinical departments, including allied health professionals, medical-,
    radiation- and surgical oncologists, oncology nurses, psychiatrists,
    and other clinical staff.

The
Princess Margaret
Cancer Centre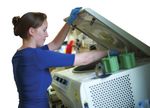 6

    As a publicly funded cancer centre, the Princess Margaret is
    accountable to its patients, the provincial government, its donors
    and other external funders. We are a University of Toronto teaching
    hospital and are accountable to the university in this regard.

    We are responsible for quality of care and equity imperatives and are
    committed to meeting provincial targets for access to care, treatment
    volumes and financial benchmarks.

    With the increase in our patient populations, it is expected that
    our cancer centre will continue to grow at a rate of approximately
    1-3% per year for the foreseeable future; we must secure adequate
    resources required to deliver the highest quality care as safely and
    efficiently as possible.

accountability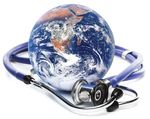 7

The Princess Margaret has 218 inpatient beds, 350
ambulatory clinics, approximately 398,000 sq. ft. of
research space and 800,000 sq. ft. of clinical space,
employing over 3,000 staff. Our 2012 clinical activity is
summarized below:

                    2012 Volume

                                                                                                12,818
                  New Patients. .  .  .  .  .  .  .  .  .  .  .  .  .  .  .  .  .  .  .  .  .  .  .
                  Cancer Surgeries .  .  .  .  .  .  .  .  .  .  .  .  .  .  .  .  .  .  .  .  .  . 4,047
                  Outpatient Chemotherapy Treatments .  . 31,022
                  Courses of Radiation Treatment .  .  .  .  .  .  . 10,150
                  Stem Cell Transplants.  .  .  .  .  .  .  .  .  .  .  .  .  .  .  .  .  .  .  . 319

                           We opened over 100 clinical research
                           studies in 2012 and more than 3,800
                           subjects participated in clinical research
                           at the Princess Margaret during that period.

                           our resources
                             and activity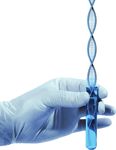 8

    Our research institute, the Ontario Cancer Institute (OCI), employs
    over 300 scientists who conduct research in genomics,
    proteomics, structural biology, molecular biology, biophysics, stem
    cell biology, and behavioural sciences.

    OCI provides education at the undergraduate, graduate and post-
    graduate levels. We trained over 400 graduate students
    and research fellows in 2012.

    Our researchers employ leading edge tools to analyze cancerous
    cells at the molecular level, test gene and cellular therapies for cancer
    and other diseases, develop new technologies for diagnosing and
    treating cancer, determine the effects of diet and behaviour on cancer
    risks, and develop and test informatics tools for the large-scale
    analysis of patient populations.

    In 2012, our OCI researchers produced 937 publications and
    secured close to $150,000,000 in external funding.

    research
9

At the Princess Margaret Cancer Centre, we provide comprehensive
and integrated education for undergraduate, graduate and post-
graduate trainees in medicine, nursing, allied health and other
healthcare specialties. Continuing education is provided across
health professions.

In 2012, we trained over 100 clinical fellows, over 100
nursing students and more than 150 residents. We also
provided training for close to 180 other students, including
trainees in disciplines such as physics and social work.

Training is delivered across the clinical disciplines of pathology,
imaging, surgical oncology, radiation medicine, oncology nursing,
medical oncology, psychosocial oncology and palliative care, as well
as survivorship and patient education.

                                       education
10

     In order to plan for world class personalized cancer medicine, we
     need to be aware of major trends in cancer services and healthcare.
     Some of the key emerging trends include:

     »» Patients as partners in their care

     »» New models of inter-professional care

     »» New targeted therapies

     »» International collaboration amongst cancer centres

     »» Cancer survivorship needs

     Strategizing for a "Top Five" cancer centre requires focus, attention
     and integration across our core areas of clinical service, research,
     outreach and education, as outlined on the next page.

emerging trends
in cancer care
11

"As a top five comprehensive cancer
 care centre, the Princess Margaret will
 be a leading contributor to conquering
 cancer within our lifetime."

Clinical Practice
Recognized for delivering world-leading patient
outcomes through personalized cancer care

Research
Continuously developing new
and improved instruments and
interventions that will benefit
patients and their families

Outreach and Education
Sharing our knowledge and
expertise to create new
generations of cancer care
professionals, promote
cancer risk-reducing
lifestyles and support
development of cancer
care locally and globally
12

     Transform the
     delivery of patient care

     Augment correlative
     cancer biology

     Accelerate
     guided therapeutics

     Expand novel
     therapeutics

     Drive outreach
     and education
13

The Princess Margaret Cancer Centre strategic themes support the
personalized cancer medicine agenda and guide us towards our
vision of a world top five cancer institution:

This plan supports patient-centred, personalized cancer care and
empowers patients as partners in their care. The plan gives patients
promise of well documented, best possible outcomes, with the
broader goal of conquering cancer.

In addition to delivering excellent patient care and education, and
continuing to lead in clinical research, our plan supports continuous
quality improvement and innovation.

To support our goals, we must secure continuous development and
renewal of our infrastructure to faciltitate operations and delivery
of excellent care, education and research. This includes attention
to optimal space, information technology support, state of the art
equipment, the best talent, modern clinical processes and robust
quality and risk management programs.

achieving our vision:
       one strategy,
         five themes
14

World Class
Personalized
Cancer Medicine

The
Princess Margaret
Cancer Centre
Strategy 2013-2018
15

transform
patient care
We will transform patient care by developing new models of
inter-professional care, offering support through all the aspects
of cancer care, personalizing cancer care and serving unique
vulnerable populations, as well as empowering patients to
become partners in their care.

Strategic Initiatives

A     	Personalize and optimize clinic operations
       and enhance patients' experience

B     	Support patients, families and caregivers
       throughout the cancer journey

C     	Empower patients to become
      partners in their care

D     	Develop new models
      of inter-professional care

E    	Address the specialized needs of
       adolescent/young adult and geriatric patients
16

     A       Personalize and optimize clinic operations
             and enhance patients' experience

     Rationale
     New models of care will strengthen inter-professional practice
     and the integration of patient care with research and education
     on an ongoing, operational basis, continually improving the
     patient experience. Operational and process efficiencies will
     improve access to our expertise, and support patient-centred,
     high quality care.

     Initial Activities
     »» Ambulatory care strategy
        planning and implementation
        to support the highest quality
        patient-centred ambulatory
        care experience across
        integrated, efficient clinics
        and services

     »» Implement point-of-care
        patient education training to
        equip all staff and trainees
        to deliver personalized
        patient education
17

B      Support patients, families and caregivers
       throughout the cancer journey

Rationale
Comprehensive support for symptoms associated with cancer
diagnosis and treatment to improve patients' quality of life and
increase their satisfaction. The broad range of clinical services
in palliative and supportive care must be applied to all aspects
of clinical encounters.

Initial Activities
»» Implement standardized processes
   for responding to Distress
   Assessment and Response Tool
   (DART) results to address patient's
   symptom management needs

»» Integrate with cancer rehab
   services and primary care to
   support seamless, integrated
   care across the continuum of
   cancer services
18

     C       Empower patients to become
             partners in their care

     Rationale
     The quality of clinical interactions will be strengthened through
     enhanced clinician communication skills, empowering patients
     to become active partners in their care; informed patients are
     engaged in their own care, improving treatment compliance
     and increasing the potential for improved outcomes and
     patient satisfaction.

     Initial Activities
     »» Develop electronic platforms to provide
        patients with access to comprehensive
        and 'user-friendly' information on
        treatment progress, results and
        consultation summaries

     »» Expand our patient education service to
        support access to and engagement in
        point of care patient education
19

D       Develop new models
        of inter-professional care

Rationale
Innovative care practices and processes will improve the
patient experience, maximize clinician time and skills, and
increase our capacity to care for growing numbers of cancer
survivors, who require follow-up care.

Initial Activities
»» Pilot virtual/satellite clinic
   models to improve access
   to our services and offer
   care closer to home

»» Implement advanced
   clinical documentation to
   improve integration across
   our information systems
   and facilitate access to the
   right information in the right place and at the right time
20

     E      ddress the specialized needs of
           A
           adolescent/young adult and
           geriatric patients

     Rationale
     Adolescents and young adults (AYA) and the frail elderly
     with cancer face unique medical and psychosocial needs
     and require personalized, appropriate psychosocial support,
     information, and services. Creating a holistic approach that
     identifies the unique characteristics and circumstances will help
     target our care to their specific needs.

     Initial Activities
     »» Establish an adolescent and young adult oncology program
        to address the specialized needs of this patient population in
        a coordinated and patient-centred way

     »» Develop and implement a standardized approach to
        strengthen our ability to assess and tailor treatment plans
        that optimize outcomes in the frail elderly
23

augment
correlative
cancer biology
We will accelerate implementation of personalized cancer care
based on a novel understanding of patient and tumour molecular
characteristics, as well as their impact on treatment outcomes,
through expanded correlative cancer biology programs.

 augment correlative
Strategic Initiatives

Acancer biology
      	Implement a fully operational
        and robust cancer bio-bank

B      stablish a functional relational clinical and bio-specimen
      E
      database with clinical outcomes

C     Invest in leading technologies
       to facilitate translational research
24

     A      Implement a fully operational
            and robust cancer bio-bank

     Rationale
     To accelerate implementation of personalized cancer care
     based on the understanding of tumour biology, patient-specific
     characteristics and treatment outcomes, a fully operational
     and robust cancer bio-bank is required. These resources are
     essential to understanding outcomes of novel therapeutics
     and assessing individual patients' response to treatment, and
     are also crucial for the development of translational medicine.

                        Initial Activities
                        »» Continue expansion of our bio-bank to
                           support collection of full bio-specimen
                           sets across disease sites

                        »» Implement expanded systems-level
                           specimen characterization of bio-banked
                           specimens
25

B       stablish a functional relational
       E
       clinical and bio-specimen database
       with clinical outcomes

Rationale
A functional, relational clinical and bio-specimen database contains
medical descriptions of stored specimens, as well as their physical
location, and is necessary for efficient bio-bank usage (e.g. easy
retrieval, search and identification).

Initial Activities
»» Develop and implement integrated databases to optimize
   bio-bank usage
26

     C      Invest in leading technologies
            to facilitate translational research

     Rationale
     Translational medicine gives us an enhanced understanding
     of which therapies will work and which will not, at the
     individual patient level. Achieving this understanding requires
     creating linkages between basic and clinical research; new IT
     technologies can provide an efficient interface between these
     two domains.

     Initial Activities
     »» Identify and implement potential IT solutions to support point
        of care, standardized data collection and allow real-time
        patient data sharing between physicians, clinical researchers
        and laboratory researchers
29

accelerate guided
therapeutics
We will continue to innovate in guided therapeutics and lead
implementation of new and powerful cancer diagnostics
and treatments supported by a robust foundation of new
informatics including pattern recognition and automation.

 augment correlative
Strategic Initiatives

Acancer biology
     Expand a coordinated multi-disciplinary innovation
     environment through TECHNA

B    Create state-of-the-art molecular imaging infrastructure
     and research program

C     Accelerate effective utilization of advanced robotics
      in surgery and interventions

D     Strengthen our leadership position in
      image-guided intervention

E     uild an informatics-supported, user-friendly visualization
     B
     ("heads up display") for high performance cancer
     intervention, discovery and evaluation

F    Establish the leading hospital-based proton therapy
     program in Canada
30

     A       Expand a coordinated multi-disciplinary
             innovation environment through TECHNA

     Rationale
     Accelerating advancement in guided therapeutics requires
     excellent research and development (R&D) infrastructure and
     a framework for innovation. The future of cancer intervention
     includes highly coordinated, multi-modal interventions and the
     creation of multidisciplinary research environments that enable
     these interventions to be explored will be transformative.

     Initial Activities
     »» Build a multi-disciplinary faculty and a strong management
        team at TECHNA to stimulate collaboration and build
        global connections in support of innovation in developing
        sophisticated cancer treatment trajectories that fully utilize
        personal information to maximize the therapeutic ratio
31

B      Create state-of-the-art molecular imaging
       infrastructure and research program

Rationale
Molecular imaging promises to enable minimally-invasive
characterization of the disease state within the human body to
better design and direct intervention. State-of-the-art cancer
interventions will be personalized based upon molecular
signatures from tissue and imaging.

Initial Activities
»» Operationalize cyclotron and fully
   implement MR/PET to effectively
   use MI agents to provide greater
   specificity of the disease and its
   response to therapy

»» Establish a molecular imaging (MI)
   team to work with clinical and
   basic researchers and to support
   innovation and impact in MI
32

     C       ccelerate effective utilization of
            A
            advanced robotics in surgery and
            interventions

     Rationale
     The implementation of robotic surgery has the potential to
     improve patient outcomes by enhancing specificity in resection.
     Robotic systems promise to increase safety and quality and will
     eventually affect cost.

     Initial Activities
     »» Expand robotic surgery capacity and build novel image-
        guided robotics systems to support precision medicine

     »» Modify and create training and education
        programs to integrate robotic surgery and
        robotic interventions
        into practice
33

D      Strengthen our leadership position
       in image-guided intervention

Rationale
Guided radiotherapy reduces treatment-associated damage
to healthy tissues by more precisely targeting cancer cells,
which impacts outcomes and has the potential to improve
patients' quality of life. This is an area of strength, but also of
great importance; this program needs to be strengthened and
supported by more faculty.

Initial Activities
»» Establish a team to create common platforms for optimized
   and coordinated multi-disciplinary image guided cancer
   intervention, including drug-delivery
34

     E       uild an informatics-supported, user-
            B
            friendly visualization ("heads up display")
            for high performance cancer intervention,
            discovery and evaluation

     Rationale
     All cancer research and intervention must be based on robust
     data; a data-driven approach is needed to provide the best,
     high-performance intervention and to accelerate innovation.
     Technological advances are providing a wealth of new
     information (e.g. genomics) and a coordinated system is needed
     to manage access to this information (utilization and input).

     Initial Activities
     »» Develop and implement a
        cancer informatics strategy
        to support comprehensive
        availability of data to drive
        and enable clinical practice,
        research and innovation

     »» Establish coordinated
        visualization of information and
        analyses to reduce complexity
35

F     Establish the leading hospital-based
      proton therapy program in Canada

Rationale
Radiation therapy is a highly potent form of cancer treatment.
Proton beams are a more precise and less harmful form of
radiation therapy, especially for young patients. Adoption
by leading cancer programs throughout the world has
demonstrated the capacity to reduce long-term side effects
of the disease and treatment. There is a compelling case for
establishing a proton therapy facility in downtown Toronto
under the leadership of the Princess Margaret Cancer Centre
in collaboration with The Hospital for Sick Children.

Initial Activities
»» Engage stakeholders and
   establish a provincial plan for
   providing Canadian patients with
   appropriate access to a state-of-
   the-art proton therapy facility

»» Secure resources, partnerships,
   and infrastructure to implement the first comprehensive and
   hospital-based proton therapy program in Canada
37

expand
novel
therapeutics
We will provide patients with access to leading-edge treatment
methods through research and implementation of novel
systemic therapeutics, incorporating molecular imaging and
genomic signatures and improving outcomes for cancer
patients globally.

 augment correlative
Strategic Initiatives

Acancer biology
     Expand the size and scope of
     our Drug Development Program

B    Accelerate advancements in immune based therapies

C     Introduce innovations in cellular therapy

D     Develop novel combined modality approaches
      to therapy

E    Molecular profiling of tumour and host as part of
     routine care
38

     A      Expand the size and scope
            of our Drug Development Program

     Rationale
     A robust program encompassing all phases of early stage Drug
     Development will ensure patients at the Princess Margaret
     have access to the newest drugs. A comprehensive Drug
     Development Program supports our world class research
     reputation, integrates our basic and clinical research programs,
     and will provide the evidence to improve outcomes for cancer
     patients globally.

     Initial Activities
     »» Build informatics and database systems to support complex
        clinical trials

     »» Expand inpatient drug development facilities to support the
        use of novel therapies across the spectrum of cancer care
39

B      Accelerate advancements in
       immune based therapies

Rationale
Immune therapies improve the ability of patients' own biological
systems to fight cancer. The genetic diversity of cancer is such
that resistance occurs to many current targeted drug therapies;
activating the immune system to fight the cancer will limit
the development of resistance and will be complementary to
current treatments. Recent advances in understanding of the
immune system make this an area of much greater promise.

Initial Activities
»» Establish a team to support leading-edge immunotherapy
   research and translate discoveries to clinical care as
   efficiently as possible

»» Establish a lab to provide routine immune
   monitoring for patients on treatment and
   create dedicated inpatient and
   ambulatory facilities for the
   immunotherapy program
40

     C      Introduce innovations in cellular therapy

     Rationale
     High dose therapy followed by infusion of stem cells to restore
     the hematopoetic system is currently used to treat and cure a
     number of hematological malignancies; new approaches such
     as haplo or cord blood expand the pool of recipients for such
     approaches. With advances in stem cell research, infusion of
     other types of human stem cells to replace damaged tissues
     (e.g. after radiation), and facilitate tissue regeneration are
     being studied. Other potential uses of cellular therapy include
     adoptive immunotherapy with T-cells or NK cells and the use
     of dendritic cells for gene transfer.

     Initial Activities
     »» Create a cord blood transplant program to support a
        comprehensive stem cell therapy service

     »» Expand our facility for cell and vector production to support
        enhanced cell therapy
41

D      Develop novel combined
       modality approaches to therapy

Rationale
Combining novel agents and approaches and integrating
them with established local and systemic therapies will result
in new treatment methods with better outcomes. Traditional
pharmaceutical driven drug development to bring single
drugs to market approval is a slow and inefficient process.
The genetic heterogeneity of cancer is such that combined
approaches will be required.

Initial Activities
»» Enhance imaging capabilities for early detection of
   metastatic disease

»» Develop a program to study combination of radiation with
   targeted agents
42

     E      olecular profiling of tumour
           M
           and host as part of routine care

     Rationale
     We have a much greater understanding of the molecular
     diversity of cancer; this diversity can be used to select therapy
     that will have a higher chance of therapeutic success. There
     have been major advances in technology such that we are now
     able to rapidly generate a molecular profile for both the cancer
     and the patient.

     Initial Activities
     »» Conduct genomic profiling using multiplex technologies in
        a CLIA-certified laboratory and incorporate analysis and
        reporting of genomic profiles into the patient journey and
        patient chart

     »» Offer access to genomic profiling to patients and centres
        across the country
45

drive
outreach
and education
We will strengthen our impact and reputation, contribute to
our communities, improve care and research, and exchange
knowledge through global and local collaborations and
partnerships, as well as education.

  augment correlative
Strategic Initiatives

A cancer biology
     Foster collaborative programs
     across the full spectrum of cancer care

B    Amplify outreach in research and education

C     Expand national and international collaboration in clinical
      and academic cancer programs
46

     A        oster collaborative programs
             F
             across the full spectrum of cancer care

     Rationale
     Fostering local and regional collaboration and sharing expertise
     will support overall improvements in cancer service quality
     across our communities. Collaboration will strengthen the
     Princess Margaret Cancer Centre's reputation as the leading
     Canadian centre for cancer treatment and research. Research
     cooperation at the local and regional levels will provide the
     Princess Margaret with a larger population of patients for
     clinical trials and research.

     Initial Activities
     »» Establish communities of practice to support
        collaboration and knowledge sharing both within
        and across disciplines to improve outcomes
        locally, provincially and globally

     »» Implement virtual multi-disciplinary
        cancer conferences for a
        collaborative approach to
        treatment decision making and
        improve access to expertise
        across disease sites and
        treatment modalities
47

B      Amplify outreach in research
       and education

Rationale
Building a global partnership network and sharing Princess
Margaret Cancer Centre expertise internationally will have a
significant impact on strengthening our reputation as a leading
world cancer research centre. Development and dissemination
of innovative models of education and training will foster world
class talent and will enhance our reputation as a leading centre
for cancer research, education and treatment.

Initial Activities
»» Develop, implement and communicate a multi-disciplinary
   training curriculum for oncology professionals

     »» Expand active research and development partnerships
         with global cancer treatment centres to build a
          worldwide network of partners
48

     C        xpand national and international
             E
             collaboration in clinical and academic
             cancer programs

     Rationale
     Collaborative and philanthropic activities aiming to provide
     support and exchange knowledge with other national and
     international cancer programs will not only build our reputation
     as a world leading cancer care institution, but will also support
     our continuous learning and development.

     Initial Activities
     »» Enable an active alumni network to support partnerships with
        other cancer institutions and develop fellowship exchanges
        to strengthen international outreach and knowledge sharing

     »» Develop a philanthropic outreach program to share
        our expertise, foster international cancer control and
        improve cancer
51

This strategic plan lays out a comprehensive set of goals to
increase the Princess Margaret Cancer Centre's capacity to
deliver on its vision of a world top five cancer institution.

It will require continuous optimization of our resources and
the engagement of every staff member in the organization to
achieve the proposed activities. We will develop and implement
these specific initiatives with benchmarks, timelines and
metrics to monitor our progress against the goals listed for
each theme.

This cannot be achieved without maintaining excellence in the
delivery of core activities and continuously improving and
investing in our infrastructure.

As with all plans, this strategy sets the overall direction and
focus for the Princess Margaret; however, its success will
depend on flexibility in its implementation. The comprehensive
set of themes and priorities identified in the plan will be
adapted according to our resources and talent.

Our strategic plan will drive us toward our goal of accelerating
personalized cancer medicine through world class cancer care,
and conquering cancer in our lifetime.
52

     This plan represents major contributions and input from staff and
     would not have been possible without significant participation
     from every level and department within the Cancer Centre and the
     members of the Princess Margaret Cancer Centre leadership.

     Strategic Plan Steering Committee

     Mary               Marnie            Roxana            Brian
     Gospodarowicz      Escaf             Sultan            O'Sullivan

     We would like to thank Stephen Bear, Mark Hanrahan,
     Adam Mazur and Benjamin Concessi from McKinsey and
     Company for their assistance.

acknowledgements