Worldwide Air & Cruise 2019 - Bakers Dolphin
Page content transcription
If your browser does not render page correctly, please read the page content below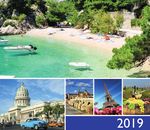 In Partnership with CiTO Holidays

EXPERTS IN COACH TRAVEL SINCE 1889
                                     Worldwide
                                     Air & Cruise
                                     with Door to Door Service

                                                                    2019
                                                        www.cito-holidays.com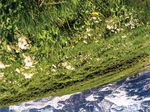 Realise Your Dreams…
Welcome to our 2019 Air & Cruise Programme which has been prepared by CITO –
The Consortium of Independent Tour Operators of which we are a member.
We trust our latest collection of holidays will inspire you to book and                      Our Fred.Olsen Cruise Lines holidays include varied and exciting destinations
experience new and exciting destinations. We have included some old                          such as the Canaries & Madeira for Christmas & New Year, the Baltics, Iceland,
favourites together with a selection of NEW destinations for 2019.                           Germany, Spain with Portugal and Madeira, plus a short break to Holland &
                                                                                             Belgium.
New additions for 2019 include a winter break to Cyprus, the Mediterranean
islands of Crete and Sicily and the return of our popular holiday to Malta. We               Our wonderful 28 day holiday to New Zealand and a re­designed 12 day, 3
have also re­introduced Krakow & Prague and the Azores and offer new                          centre holiday to Cuba offer you the most thorough opportunities to visit
hotels on our holidays to Madeira, Tuscany and the Amalfi Coast.                              these exciting locations.
We continue our relationship with Croisi Europe River Cruises offering Paris,                 We would like to thank you for choosing us as your preferred holiday provider
Bordeaux and a Trans European Cruise. Also due to popular demand we are                      and look forward to welcoming you on board soon.
offering 2 holidays to the Douro Valley, see pages 34 & 35.

 We include all the following in your holiday price:                                          䊳     Meals
                                                                                              All holidays include breakfast every
 䊳     Door to Door Service                                                                   day and the majority of dinners (see
 We will collect you from home at the beginning of the holiday and return                     individual holidays for details). On all
 you home afterwards. Please note that some departures may involve an                         the Croisi Europe River Cruises and
 early start from home. (Please check for details of this service).                           Fred.Olsen Cruises breakfast, lunch      Cito group enjoying our Switzerland Tour in June 2017
                                                                                              and dinners are included. We have
 䊳     Flights                                                                                also included a drinks package on the cruises (with the exception of
 On all flights we include the cost of an allocated seat and one item of                       Springtime in the heart of Paris).
 hold luggage no less than 20kg per person. For popular destinations in
 Europe, we aim to offer flights from a London airport and also a northern                      䊳     Excursions
 airport, usually Manchester. These do tend to be early morning                               With the exception of Fred.Olsen Cruises, all excursions as detailed on
 departures, but will mean you can start your holiday sooner by arriving                      individual itineraries are included together with admission to attractions,
 earlier at the resort. The flights we use need to fit in around the arrival                    boat trips and rail tickets. Many of our excursions are guided walking
 time at resort, ship boarding and disembarking times and general airline                     tours and some locations also have limited vehicle access to their historic
 schedules and availability which on some holidays may mean we can only                       centres which may necessitate additional walking to fully experience a
 offer flights from and to a London airport. Flights to long haul                               visit. We recommend checking each holiday itinerary for suitability for
 destinations will be London only.                                                            those with mobility issues and check this before booking. You can always
                                                                                              chose to not participate on an excursion on the day and remain at the
 Your Door to Door service will still be available, regardless of where you
                                                                                              hotel, ship or resort should you wish. Please note all excursions and
 fly from or the time of departure.
                                                                                              holiday itineraries are subject to change due to operational reasons.
 䊳     Accommodation                                                                          䊳     Tour Manager
 We use hotels that are at least to the UK standard of a 3* and are often                     All of our holidays (except Fred.Olsen Cruises and Springtime in the heart
 higher. The hotels are checked by a member of CITO staff or agents acting                     of Paris) are escorted by an experienced Tour Manager who will be with
 on our behalf.                                                                               you throughout your holiday. They will travel with you from the UK or
                                                                                              join you at your destination airport. Someone will always be available to
 䊳     Itinerary                                                                              greet and assist you at the departure airport. Springtime in the heart of
 A more detailed itinerary of all our departures is available on request.
                                                                                              Paris is escorted by a professional UK coach driver.

Financial Protection                                                                                                                                                                   6218
The holiday packages inclusive of flights offered within this brochure are protected by the Civil Aviation Authority. The ATOL licence number is 6218.
We have appropriate financial protection in place to fully safeguard your money. Full details are available on request. When you buy an ATOL protected package holiday you
will receive an ATOL certificate. This lists the details of the services that are financially protected, where you can get information on what this means for you and who to
contact if things go wrong. You must take this certificate with you when you travel.

Member of the Association of Bonded Travel Organisers Trust Limited (ABTOT)
CITO Limited has provided a bond to meet the requirements of the package travel, package holidays and package tours regulations 2018. In the event of CITO Limited's
insolvency, protection is provided for non flight packages commencing in and returning to the UK and other non flight packages excluding pre arranged travel to and from
your destination. Please see www.cito­holidays.com for full details.
Member of the Association of British Travel Agents (ABTA)
CITO Limited is a member of ABTA, membership number Y6287. ABTA and their members help holidaymakers get the most from their travel arrangements and assist
them when things do not go according to plan. We are obliged to maintain a high standard of service to you by adhering to ABTA's code of conduct.

HOW TO BOOK
You can book by contacting our usual Travel Centre telephone number. If you would like to check availability or to discuss your booking requirement for any holiday we are
here to help. All Air Tours and River Cruises require a minimum deposit of £150 per person or 10% of the holiday whichever is the greatest. A deposit of 20% is required on all
the Ocean Cruises.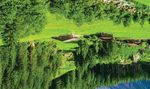 Holiday Diary 2019
 February 2019
DEPART   DAYS   DESTINATION                                  PAGE
06­Feb    11    Cyprus ­ Relaxing Winter Break                  4

 March 2019
DEPART   DAYS   DESTINATION                                  PAGE
12­Mar    8     Swiss Winter Snow Train Adventure               12
20­Mar    4     Springtime in the heart of Paris               30
22­Mar    12    Madeira, Portugal & Spain Cruise             40­41

 April 2019
DEPART   DAYS   DESTINATION                                  PAGE
03­Apr    9     Cyprus ­ The Jewel of the Mediterranean        25
24­Apr    8     Andalucian Capitals                            16
27­Apr    8     Puglia ­ Italy's Hidden Gem                     11
28­Apr    8     Amalfi Coast ­ Maiori                            15     August 2019
                                                                      DEPART   DAYS   DESTINATION                                PAGE
 May 2019                                                             05­Aug    8     Krakow & Prague                              22
DEPART   DAYS   DESTINATION                                  PAGE     06­Aug    8     Norway ­ Land of Fjords and Mountains         5
01­May    6     Tulips & Chocolates Cruise                     37
05­May    8     Cosmopolitan Crete                             27      September 2019
05­May    8     Little Trains of the Pyrenees                  10
06­May    8     The Greek Island of Corfu                        7    DEPART   DAYS   DESTINATION                                PAGE
07­May    8     Tasty Tuscany                                    6    07­Sep    8     Tasty Tuscany                                  6
11­May    10    The Beautiful Islands of Malta & Gozo          24     13­Sep    10    Lakes & Mountains of Central Switzerland      14
13­May    8     Madeira ­ Island of Eternal Spring              21    14­Sep    8     Puglia ­ Italy's Hidden Gem                    11
                                                                      15­Sep    8     Italian & French Rivieras                     19
                                                                      16­Sep    8     The Greek Island of Corfu                       7
 June 2019                                                            19­Sep    8     Splendours of Sicily                          26
DEPART   DAYS   DESTINATION                                  PAGE     21­Sep    8     The Atlantic Islands of the Azores            18
09­Jun    8     Italian & French Rivieras                       19    22­Sep    8     Little Trains of the Pyrenees                 10
10­Jun    10    Switzerland ­ The Bernese Oberland              13    22­Sep    8     Cosmopolitan Crete                            27
17­Jun    10    Bordeaux Region River Cruise                    31    24­Sep    8     Croatia & the Dalmatian Coast                 20
23­Jun    8     The Italian Lakes                               17    27­Sep    10    German Waterways Cruise                    38­39
29­Jun    8     Puglia ­ Italy's Hidden Gem                      11   30­Sep    12    Trans European River Cruise                32­33
29­Jun    13    Natural Wonders of Iceland Cruise            42­43
                                                                       October 2019
 July 2019                                                            DEPART   DAYS   DESTINATION                                PAGE
DEPART   DAYS   DESTINATION                                  PAGE     02­Oct     9    Cyprus ­ The Jewel of the Mediterranean      25
07­Jul    8     The Enchanting Douro Valley Cruise              35    05­Oct    10    The Beautiful Islands of Malta & Gozo        24
08­Jul    8     Mayrhofen & the Austrian Tyrol                  23    06­Oct    8     Amalfi Coast ­ Maiori                          15
19­Jul    6     An Introduction to the Douro Valley Cruise      34    07­Oct     8    Madeira ­ Island of Eternal Spring            21
31­Jul    15    Cruising to the heart of the Baltic          44­45    23­Oct     8    Andalucian Capitals                          16

                                                                       November 2019
                                                                      DEPART   DAYS   DESTINATION                                PAGE
                                                                      03­Nov    28    Ultimate Tour of New Zealand               28­29
                                                                      04­Nov    12    Cuba                                         8­9

                                                                       December 2019
                                                                      DEPART   DAYS   DESTINATION                                PAGE
                                                                      20­Dec     8    Christmas in the Austrian Tyrol               49
                                                                      22­Dec     8    Italian Alpine Christmas                      48
                                                                      22­Dec    16    Christmas & New Year Canaries Cruise       46­47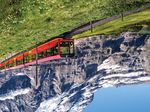 EUROPE

    Cyprus - Relaxing Winter Break
                                                                                                                                                       ALL                NEW
    6th February 2019 | 11 days | £1295 per person                                                                                                  INCLUSIVE           FOR 2019

    Escape the winter blues and head                           Half day tour of Latchi with a visit to Ayios
    off to the beautiful Mediterranean                          Neophytos Monastery with a tour and tasting at a
                                                                local winery and lunch close to the Fishing
    island of Cyprus. Our holiday is a
                                                                Harbour.
    fully inclusive stay at the Athena                         The Baths of Aphrodite, where legend has it the
    Beach based in Paphos, from where                           goddess of love and beauty is said to have bathed.
    we will discover the rich, historical                      A full day guided excursion to Nicosia, the capital
                                                                city of Cyprus. Including a visit to the Cyprus
    and cultural delights of Cyprus.                            Handicraft Centre, St John's Cathedral, the Leventis
                                                                Museum and the restored 19th century quarter.            Constantinou Bros Athena Beach
    DAY 1: Your Door to Door service will transfer you to
    the airport for your flight to Cyprus. A local coach       Full day to acropolis ruins at Kourion and the           Hotel ####
                                                                traditional village of Omodos with wine tasting,         The Athena Beach Hotel is located on the beachfront
    will transfer us to the Constantinou Bros Athena
                                                                entrance to the Holy Cross Monastery, lunch and          in Kato Paphos and is within easy walking distance
    Beach Hotel, our base for the next 10 nights.
                                                                Aphrodite's birthplace.                                  from the picturesque harbour, archaeological sites,
    During our stay, the following excursions are included:    Extensive choice of daytime activities at the hotel      shops and restaurants. Outdoor facilities include 3
     A morning guided tour of the city of Paphos. Once         including table tennis, bridge, Boccia (soft ball        freshwater swimming pools, a Jacuzzi and tennis
      the ancient capital of Cyprus now emerging as one         indoor bowls), Shuffleboard, mini golf, gym centre       court. En-suite rooms have flat screen TV, Wi-Fi, safe,
      of the most popular resorts on the island. We will        and Spa (some Spa facilities and all treatments          ironing board/iron, tea/coffee making facilities, fridge
      visit Panagia Church, built in the 13th century over      chargeable). Charges apply for indoor, outdoor and       and balcony.
      the ruins of an early Byzantine basilica, where it is     Crown Green bowls and mat facilities and some
      believed that St Paul was flogged here by the             events may take place at a sister hotel close by.        Price Includes:
      Roman Governor.                                          Day activities and nightly entertainment at the          !   Door to Door Service
                                                                hotel.                                                   !   Return flights
                                                               This holiday has 2 half day excursions and 2 full        !   Airport transfers at the destination
                                                                day excursions. The remaining time is at leisure for     !   Porterage
                                                                you to relax and enjoy the hotel's facilities and        !   10 nights Ultra All Inclusive at the Athena Beach
                                                                explore at your own pace.                                    Hotel - includes Full Board (breakfast, lunch and
                                                              DAY 11: Today we leave Cyprus. Our local coach will            dinner) plus snacks, ice creams, water, alcoholic
                                                              transfer us to the airport for our return flight back to       and soft drinks, hot and cold beverages
                                                              the UK and your Door to Door service home.                 !   3 lunches during day excursions
                                                                                                                         !   Sea view rooms
                                                                                                                         !   Coach tour as mentioned in the itinerary
                                                                                                                         !   English speaking local guides during the excursions
                                                                                                                         !   All entrance fees, where applicable
                                                                                                                         !   Services of a Cito Tour Manager throughout

                                                                                                                         Single room supplement: £80
                                                                                                                         Generous allocation of single rooms available.

4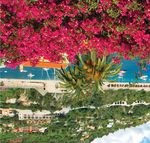 EUROPE

Norway - Land of Fjords and Mountains
6th August 2019 | 8 days | £1895 per person

Norway – land of spectacular fjords,                    During our stay, the following excursions are included:
snow-capped mountains and                                Guided walking tour through the apple orchards of
                                                          Lofthus, enjoying a refreshing glass of the local
historic villages. Our base is at a                       apple juice en-route.
superior family run hotel on the                         Drive along the other side of the Fjord via Odda to
Hardangerfjord from where we                              Agatunet for a guided tour of the Hardanger og
explore some of the best scenery in                       Voss outdoor museum, featuring old historic local
                                                          homes and farms. Continue via Utne to enjoy the
the country.
                                                          narrow yet beautiful Fjordside drive to Jondal and
                                                          onwards up the spectacular road to the Fonna
DAY 1: Your Door to Door service will transfer you to     Glacier to see the summer skiing. Return drive via
the airport for our flight to Norway. A local coach       the new tunnel under the Folgefonna Glacier.
will transfer us through beautiful scenery of the        Drive the new road bridge across Hardanger to            Hotel Ullensvang ####
fjords and mountains to the Hotel Ullensvang, our                                                                  Situated on the Hardangerfjord in Lofthus the hotel has
                                                          Voss, on the shores of lovely Vangsvatnet Lake, to
base for the next 7 nights.                                                                                        been run by the same family for over 165 years. The
                                                          take our included ride on 'Norway in a Nutshell'
                                                                                                                   hotel garden has a fabulous view of the Folgefonna
                                                          mountain train to Flam, followed by a stunning
                                                                                                                   Glacier, which towers majestically over the blue waters
                                                          fjords cruise featuring Naeroyfjord, the narrowest
                                                                                                                   of the fjord. The activity centre offers tennis court,
                                                          in Norway.
                                                                                                                   squash, pool, table tennis, fitness room, a golf simulator
                                                         Drive along Sorfjord to Eidfjord before our included     and an indoor and outdoor swimming pool. The
                                                          visit to the Hardangervidda Nature Centre with its       outdoor pool has an 88m long swimming channel
                                                          grass roof and magnificent panoramic-screen video        which ends in an infinity pool. The en-suite rooms all
                                                          on life on Hardanger and the fjords – a flight of a      have a view of the fjord and are equipped with satellite
                                                          lifetime!                                                TV, radio, mini-bar, hairdryer and Wi-Fi.
                                                         Travel to Ulvik, free time to visit the ancient church
                                                          before a tour and tasting at a local cider farm.         Price Includes:
                                                         Excursion along Hardangerfjord via Odda to               !   Door to Door Service
                                                          Latefoss and Vidfossen waterfalls, two of the most       !   Return flights
                                                          photographed in Norway and continue to Roldal to         !   Airport transfers at the destination
                                                          see the medieval Stave Church.                           !   Porterage
                                                         1 full free day to enjoy the local resort of Lofthus.    !   7 nights dinner, bed & breakfast at the Hotel
                                                        DAY 8: Today we leave Norway. Time permitting we               Ullensvang
                                                        will have time in Bergen to explore the harbour side       !   Fjord view rooms
                                                        where you will see the famous colourful leaning            !   Coach tours as mentioned in the itinerary
                                                        wooden houses along the Bryggen Harbour. Our               !   All entrance fees, where applicable
                                                        local coach will transfer us to the airport for our        !   Services of a Cito Tour Manager throughout
                                                        return flight back to the UK and your Door to Door         Single room supplement: £465
                                                        service home.

                                                                                                                                                                                5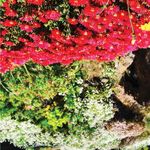 EUROPE

    Tasty Tuscany
                                                                                                                                                                          NEW
    7th May 2019 & 7th September 2019 | 8 days | £1125 per person                                                                                                        RESORT

    Discover the main ingredients of                            Visit to a local olive grove for a tour and tasting.
    Italian life and their love of great                        Visit Siena for a guided tour of this important
                                                                 medieval city. The highlight is the Piazza del
    food on this tour to glorious
                                                                 Campo, the seashell-shaped square, on which the
    Tuscany. See the sights amidst some                          famous Palio horse race takes place each year and
    of Italy's most stunning landscapes                          the imposing cathedral is also magnificent.
    and try your hand at the art of pasta                       Wine tasting in the Chianti Valley, where the hilly
                                                                 landscape is interspersed with vineyards and
    making in an authentic country                               palaces.
    farmhouse, taking in the feast of the                       Take the train into Florence for a guided walking
    senses that is "la dolce vita".                              tour of this beautiful Renaissance city. Highlights
                                                                 include the Duomo di Santa Maria del Fiore, the
    DAY 1: Your Door to Door service will transfer you to        Giotto Bell Tower and the historic district before
    the airport for your flight to Italy. A local coach will     some free time to admire the shops on the Ponte
    transfer us to the Hotel Adua & Regina Di Saba, our          Vecchio, enjoy an Italian espresso or a gelato.
    base for the next 7 nights.                                 Travel to Pisa to be charmed by this antique,
                                                                 former sea republic. We will see the impressive
    During our stay, the following excursions are included:      cathedral, the baptistery and of course, the world-      Hotel Adua & Regina Di Saba,
     Visit a typical local farmhouse for an introduction        famous Leaning Tower.                                    Montecatini Terme ####
      to the tasty world of Italian cuisine. Volunteers         Visit to Lucca, for a tour of this charming town         Located in the heart of the town, this family-run hotel
      from within our group will be needed to assist the         with its cathedral, Church of San Michele and well       is just a few steps away from the local shops & town
      chef during our master class. They will prepare our        preserved city walls.                                    spas. All rooms feature telephone, hairdryer, satellite
      lunch of pasta, sauce and crostini which we will          1 full day and 2 half days free at leisure in            TV, air-conditioning, safe and Wi-Fi. There is also a
      enjoy with a sample of the local wine.                     Montecantini Terme.                                      Wellness Centre with a small heated pool.
     Excursion to Volterra, a former Etruscan settlement      DAY 8: Today we leave Tuscany, our local coach will
      located on a rise with a splendid view of the            transfer us to the airport for our return flight back to   Price Includes:
      surroundings.                                            the UK and your Door to Door service home.                 !   Door to Door Service
                                                                                                                          !   Return flights
                                                                                                                          !   Airport transfers at the destination
                                                                                                                          !   Porterage
                                                                                                                          !   7 nights dinner, bed & breakfast at Adua & Regina
                                                                                                                              Di Saba, Montecatini Terme
                                                                                                                          !   Coach tours as mentioned in the itinerary
                                                                                                                          !   English speaking local guide during the excursions
                                                                                                                          !   All entrance fees, where applicable
                                                                                                                          !   Services of a Cito Tour Manager throughout

                                                                                                                          Single room supplement: £115

6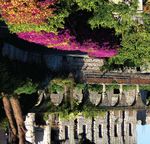 EUROPE

The Greek Island of Corfu
6th May 2019 & 16th September 2019 | 8 days | £1095 per person

Think Corfu and you evoke up                                The fishing village of Kassiopi and the coastal road
images of traditional villages                               via Kalami & Kouloura where Lawrence Durrell
                                                             lived, and Nissaki & Ipsos.
cascading down hillsides, azure
                                                            Full day cruise to the Islands of Paxos and
seas sparkling in bright sunshine                            Antipaxos. At Paxos there will be time to stroll
and powder-soft white sand                                   down the narrow alleyways and enjoy a coffee with
beaches. Corfu the town, has a                               a view of the Island of Saint Nicklaus or mainland
                                                             Greece. The spectacular Blue Caves where the
wealth of Greek, French and British                          shades of blue from the water forms an emerald
influences in its maze of cobbled                            vista. Stop at Antipaxos with its crystal clear waters
streets and alleyways.                                       and wonderful landscape and maybe enjoy a swim.
                                                            Visit Achilleion Palace, museum and gardens,
                                                             located in Gastouri and built by Sisi, Elizabeth of
DAY 1: Your Door to Door service will transfer you to
                                                             Bavaria, Empress of Austria and the nearby fishing
the airport for your flight to Corfu. A local coach will
                                                             village of Benitses.                                     Elea Beach Hotel ####
transfer us to the Elea Beach Hotel, our base for the
next 7 nights.                                              Visit to a distillery sample the freshly produced        Situated in the resort of Dassia, 12km from Corfu Town.
                                                             Koum Kouat.                                              The hotel is set in a large olive grove, surrounded by
During our stay on Corfu, the following excursions will     2 full and 2 half free days to relax and enjoy the       beautiful landscaped gardens and is on a Blue Flag
be included:                                                 hotel's facilities or explore the local area at your     award-winning beach. All hotel rooms have air-
 Guided tour of Corfu Town. The town is a maze of           own pace.                                                conditioning, satellite TV, radio, telephone, fridge,
  narrow streets dominated by the 16th century             DAY 8: Today we leave Corfu. Our local coach will          hairdryer, Wi-Fi and balcony with sea view. The hotel
  fortress. Shops and stalls sell local specialties such   transfer us to Corfu Airport for our return flight back    boasts a saltwater swimming pool, beachfront tavern,
  as wild honey, fig cakes and handmade lace.              to the UK and your Door to Door service home.              shop, table tennis & offers entertainment.
  Included is a short boat ride to the famous Mouse
  Island.                                                                                                             Price Includes:
 Full day excursion of the Island of Corfu. Highlights                                                               !   Door to Door Service
  include picturesque Paleokastritsa and its 13th
                                                                                                                      !   Return flights
  Century monastery and Lakones with the most
                                                                                                                      !   Airport transfers at the destination
  breath-taking views of Corfu.
                                                                                                                      !   Porterage
                                                                                                                      !   7 nights dinner, bed and breakfast at the Elea Beach
                                                                                                                          Hotel
                                                                                                                      !   Sea view rooms
                                                                                                                      !   Coach tours as mentioned in the itinerary
                                                                                                                      !   English speaking local guides during the excursions
                                                                                                                      !   All entrance fees, where applicable
                                                                                                                      !   Services of a Cito Tour Manager throughout

                                                                                                                      Single room supplement: £245

                                                                                                                                                                                 7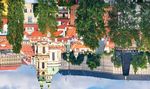 Cuba
    Look forward to a warm welcome from vibrant and historic Cuba
    4th November 2019 | 12 days | From £2395 per person

    Cuba's charm is its classical                            During our stay in Havana, the following will be        Travel from Havana to the Hotel Jagua at Cienfuegos
                                                             included:                                               for a 2 night stay. During the transfer day and our stay,
    vibrancy and colourfulness. Join us
    on this exciting tour and experience
                                                              A classic 1950's American car tour of the city        the following will be included:
                                                               before exploring the Old Town on foot. Highlights      Playa Giron – a beach on the Bay of Pigs in the
    the passionate, revolutionary                              will include the Miramar & Vedado districts,            Cienaga de Zapata peninsula - the largest wetland
    Cuban spirit for yourself, while it                        Revolution Square, the picturesque coastal road the     in the Caribbean and world-famous for the 1961
                                                               'Malecon' and entrance to the City Museum to            attempt to overthrow Castro's Revolutionary
    travels through an impressive
                                                               learn about Cuban pre-Revolutionary history. Lunch      Government. Visit to the Playa de Giron museum
    transition period.                                         and dinner at a local 'Paladar' restaurant.             and lunch at Caleta Buena. Afternoon tour of
    Experience colonial Havana on a                           Day trip to Viñales in Cuba's western-most              Cienfuegos, known as the 'Pearl of the South'
    classic car tour, sunbathe on a                            province of Pinar del Rio and the Los Organos           whose colonial centre was given UNESCO World
                                                               mountain range. We will visit a cigar factory and       Heritage status in 2005.
    tropical white sandy beach and trek                        organic farm where we will stop for lunch. Easy        Trinidad, the jewel in Cuba's patrimonial crown
    through lush landscapes rich in                            afternoon trek through a unique section of Viñales'     located between the mountains of the Sierra del
    palms and unique tropical plants.                          famous lush landscape with spectacular cork palms       Escambray and the Caribbean Sea. Best explored on
                                                               and endemic species of flora and fauna.                 foot, we follow the winding cobbled street to open
    DAY 1: Your Door to Door service will transfer you to     Visit to the Museum of the Revolution in Havana         market places where innovative locals sell artisan
    London for our flight to Havana. On arrival we will be     and lunch in a local Paladar in the Old Town. Visit     goods from hand –woven tablecloths to pottery.
    met by our guide and driver and transferred to the         the Ernest Hemingway Museum at Finca La Vigia,          Also included is a visit to the Botanical Gardens
    Hotel Nacional de Cuba, our base for the next 4            where he wrote The Old Man and The Sea. Dinner          with its spectacular collection of palm trees and
    nights.                                                    at El Floridita Bar, where Hemingway used to drink      tropical plants and lunch at a local Paladar.
                                                               daiquiris.

8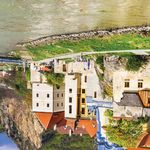 LONG HAUL

Travel from Cienfuegos to Varadero to our hotel, the         Half day excursion to the Bellamar Caves, one of
Blau Varadero for our 4 night, All Inclusive stay. During     Cuba's largest cave systems. A subterranean path          Nacional de Cuba Hotel, Havana ####
the transfer day and our stay, the following will be                                                                    Located in the very heart of the city of Havana, facing the
                                                              leads to galleries full of stalactites and stalagmites.
                                                                                                                        warm waters of the Gulf of Mexico over The Malecon
included:                                                     After the tour we will have lunch at Finca
                                                                                                                        coast road. All bedrooms are en-suite with hair dryer, air
 The city of Santa Clara; founded in 1689 by settlers        Coincidencia, an organic farm near Jovellanos
                                                                                                                        conditioning, mini-bar, satellite TV, radio, telephone and
  escaping pirate raids but today linked to the               before returning to Varadero for our last afternoon       safe. Hotel facilities include 2 restaurants, 6 bars, pool,
  historical revolutionary battle led by Ernesto 'Che'        at resort.                                                gardens, cabaret shows*, gym, tennis, shops and a beauty
  Guevara. The city houses the impressive                   DAY 11: Subject to flying schedules, we have time to        salon.
  mausoleum and is today an important university            relax at the hotel before our transfer to Havana
  city. Lunch included at Los Caneyes Hotel. Continue       Airport for our overnight flight back to the UK.            Hotel Jagua, by Melia, Cienfuegos
  to Varadero located on the Peninsula de Hicacos           DAY 12: On arrival, your Door to Door service will be       ###+
  which boast a 15 mile long beach of picture perfect                                                                   Offering panoramic views across the bay, the hotel was
                                                            waiting to greet you for your journey home.
                                                                                                                        built in the modernist style of the 1950's. There is an
  white sand and turquoise sea.
                                                                                                                        outside pool, bar and a reception area doubles up as a
 A full free day at our resort to relax on the beach,      NOTE: The tourism infrastructure in Cuba remains
                                                                                                                        contemporary local art gallery. En-suite rooms are air-
  explore Varadero or join optional activities offered      less developed than most Latin American countries,
                                                                                                                        conditioned with TV, safe and minibar.
  by the hotel.                                             which may result in inconsistent and changeable
 Half day excursion to Matanzas, a pretty town             service standards. These may include last-minute            Blau Varadero Hotel, Varadero ####
  spanning three rivers and earning the name of 'City       itinerary changes, power outages, outdated hotel            Located right on Varadero Beach, it is a modern, 13 floor
  of Bridges'. It is known for its literary heritage,       facilities and limited dining options. An easy-going        adults only hotel. Bedrooms are air-conditioned with safe,
  being the birthplace of Rumba and Danzon dances                                                                       minibar, kettle, TV and hairdryer. Hotel facilities include 4
                                                            and flexible approach is suggested to be able to
                                                                                                                        restaurants, 5 bars, extensive spa and wellness areas, tennis
  and for being an important centre for religions of        enjoy this fascinating country as it goes through its
                                                                                                                        courts, water sports*, outdoor pool, salsa classes, Wi-Fi*,
  African origins. Visit to the Pharmacy Museum and         current and exciting transition period.
                                                                                                                        laundry and hair salon. The All-Inclusive package offers
  lunch at a local Paladar included.
                                                                                                                        local and international drinks 24hrs, replenished minibar
                                                                                                                        and themed evenings with live music.
                                                                                                                                                                      (*denotes a charge)

                                                                                                                        Price Includes:
                                                                                                                        ! Door to Door Service
                                                                                                                        ! Return flights
                                                                                                                        ! Airport transfers at the destination and between
                                                                                                                          resorts
                                                                                                                        ! Porterage
                                                                                                                        ! 4 nights bed and breakfast at the Nacional de Cuba
                                                                                                                          Hotel, Havana plus 2 dinners on site and 2 at local
                                                                                                                          establishments
                                                                                                                        ! 2 nights dinner, bed and breakfast at the Jagua
                                                                                                                          Hotel, Cienfuegos
                                                                                                                        ! 4 nights All Inclusive at the Blau Varadero Hotel,
                                                                                                                          Varadero
                                                                                                                        ! 5 lunches
                                                                                                                        ! Coach tours as mentioned in the itinerary
                                                                                                                        ! All entrance fees, where applicable
                                                                                                                        ! English speaking local guide
                                                                                                                        ! Services of a Cito Tour Manager throughout

                                                                                                                        Single room supplement: £365

                                                                                                                                                                                            9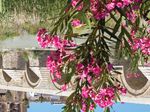 EUROPE

 Little Trains of the Pyrenees
 5th May 2019 & 22nd September 2019 | 8 days | £1175 per person

 Stretching the width of south-                               Villefranche De Confluent, in France, recently listed
 western France, from the wind                                 as a UNESCO World Heritage Site, to catch the
                                                               Little Yellow Train to Font Romeu. One of the great
 scuffed surf of the Atlantic to the
                                                               railway journeys of the world, this historic meter-
 gentle drift of the Mediterranean,                            gauge electric railway rises through dramatic
 the Pyrenees form a magnificent                               scenery, hugging the sides of the deep Tet Valley,
 backdrop of mountains some                                    winding between forests, chasms and gushing
 400km long and act as the natural                             streams.

 frontier between France and Spain.                           Excursion to Figueres for an included visit to the
                                                               Dali Museum. Built by Salvador Dali, the museum's
 Our 'Little Trains' tour enables you                          collection allows visitors a thought-provoking
 to see a truly diverse landscape.                             insight into Dali's unique and captivating world.
                                                              Free time in the traditional town of Figueres where
 DAY 1: Your Door to Door service will transfer you to         a typical 'La Rambla' central avenue, can be found
 the airport for your flight to Spain. A local coach will                                                               Hotel Maritim, Roses ###
                                                               at the heart of the shopping zone and links the old      Located on the seafront in Santa Margarita, Roses, the
 transfer us to the Hotel Maritim in Roses, our base           quarter with newer parts of the town.                    Hotel Maritim offers splendid views of the sea and
 for the next 7 nights.
                                                              An excursion on the rack railway to the Sanctuary        Roses Bay. En-suite bedrooms feature air-
 During our stay, the following excursions will be             of Nuria. Located in the Eastern Pyrenees, Vall de       conditioning, telephone, hairdryer, balcony and Wi-Fi.
 included:                                                     Nuria is a mountain resort with a unique landscape       The hotel offers an extensive buffet dinner with and
  A trip to the Cap de Creus Nature Park on the local         surrounded by peaks of almost 3,000m from which          abundance of local produce.
   tractor train, the Roses Express. This cultural tourist     flow a multitude of water sources and torrents.
   train offers a unique way of travelling, with               From your seat on the rack railway you will see          Price Includes:
   marvellous panoramic views over the Bay of Roses            breath-taking scenery during the 12.5km journey          !   Door to Door Service
   and nature park.                                            over an incline of more than 1,000m.                     !   Return flights
                                                              Day trip into France to take the TPCF Train Rouge        !   Airport transfers at the destination
                                                               from Rivesaltes to Caudies de Fenouilledes and via       !   Porterage
                                                               the open-top train, to Axat. Part of this historic       !   7 nights dinner, bed & breakfast at the Hotel
                                                               railway has been in existence since 1901 and the             Maritim, Roses
                                                               journey takes us on a lovely ride through the Pays       !   Coach tours as mentioned in the itinerary
                                                               Cathare and Fenouilledes from the mountains to           !   English speaking local guide during excursions
                                                               the sea.                                                 !   All entrance fees, where applicable
                                                              1 full day and 2 half days free to enjoy the beach       !   Train tickets for all services mentioned
                                                               and promenade or explore the resort further at           !   Services of a Cito Tour Manager throughout
                                                               your own pace.                                           Please Note - Train services are subject to change due
                                                             DAY 8: Today we leave Roses. Our local coach will          to seasonal timetables.
                                                             transfer us to the airport for our return flight back to
                                                                                                                        Single room supplement: £165
                                                             the UK and your Door to Door service home.

10
EUROPE

Puglia - Italy's Hidden Gem
27th April 2019, 29th June 2019 & 14th September 2019 | 8 days | £1245 per person

The 'heel' of Italy is a land of                            Alberobello, famous for its collection of Trullo,
memorable coastal and hilltop                                traditional dry-stone conical roofed dwellings
towns, picturesque seascapes, olive                          which are only found in the Itria Valley. Alberobello
                                                             has the largest collection of original buildings,
groves and limestone precipices.
                                                             many of which are still occupied today.
We explore this fascinating area                            Scenic coach tour to Matera, a town renowned for
from our base in Martina Franca, a                           its cave-dwellings carved into the canyon. The
small town in the very heart of                              cave-houses, or Sassi, where families once lived are
Puglia. The town has a lovely                                now coming back to life as hotels, museums and
                                                             restaurants.
historic centre and a maze of
winding alleys where whitewashed
                                                            Lecce, nicknamed 'Florence of the south'. Built in
                                                             local soft creamy limestone with dazzling
simplicity sits side by side with                            architectural surprises around every corner, Lecce is
Baroque extravagance.                                        a minor Baroque masterpiece and its spider web of        Park Hotel San Michele, Martina
                                                             streets offers a range of vistas.                        Franca ####
DAY 1: Your Door to Door service will transfer you to       Otranto, one of Puglia's most charming towns. The        From a traditional farmhouse dating back to 1600 to a
the airport for your flight to Italy. A local coach will     imposing castle, thick perimeter walls and robust        magnificent villa in the early 1900s, it is now a modern
transfer us to the Park Hotel San Michele, Martina           towers dominate much of the town, giving way to          hotel in a superb location. Close to the centre of
Franca, our base for the next 7 nights.                      a small port, a series of sea fronted promenades         Martina Franca and the Old Town, the hotel also offers
                                                             with excellent restaurants, sandy beaches and            clients a delightful pool garden area ideal for relaxing
During our stay, the following excursions are included:
                                                                                                                      and unwinding. All the rooms are en-suite with air-
 Scenic coach tour through the southern Italian             turquoise waters.
                                                                                                                      conditioning, mini-bar, free Wi-Fi, satellite TV, hairdryer
  countryside to visit Ostuni, 'La Citta Blanca'. Rising    Trani, an instantly recognisable landmark for sailors    and telephone.
  high above the vast olive carpeted plateau of the          navigating the Adriatic Sea over the centuries.
  lower Murgia, Ostuni has long been an awe-                 Trani's iconic seafront cathedral is one of the finest
                                                                                                                      Price Includes:
  inspiring sight for those travelling across Puglia.        in Italy. The old town centre is a charming medieval
                                                                                                                      !   Door to Door Service
                                                             network of streets with plenty of fine architecture
                                                                                                                      !   Return flights
                                                             arranged around the picturesque fishing port.
                                                                                                                      !   Airport transfers at the destination
                                                            2 free full days to explore further at your own pace.    !   Porterage
                                                           DAY 8: Today we leave Puglia, our local coach will         !   7 nights dinner, bed & breakfast at the Park Hotel
                                                           transfer us to the airport for our return flight back to       San Michele
                                                           the UK and your Door to Door service home.                 !   Coach tours as mentioned in the itinerary
                                                                                                                      !   English speaking local guide during the excursions
                                                                                                                      !   All entrance fees, where applicable
                                                                                                                      !   Services of a Cito Tour Manager throughout

                                                                                                                      Single room supplement: £120

                                                                                                                                                                                    11
EUROPE

 Swiss Winter Snow Train Adventure
 12th March 2019 | 8 days | £1195 per person

 An exciting Alpine holiday for the                          Jungfrau region to visit the winter resort of
                                                             Grindelwald sitting beneath the mighty Eiger
 late winter where we travel across
                                                             Mountain. After enjoying the views and having time
 snowy Central Switzerland. We use                           for lunch we return to Interlaken for some free time
 mountain rail and cableways to get                          and then back over the Brunig Pass to Hergiswil
 up into the snow to see the                               Another day of mountain climbing with plenty of
                                                             snow. We head south from Lucerne by train to
 magnificent scenery of the area.                            climb the historic main Gotthard line to reach
 Our base will be at Hergiswil on the                        Goschenen. Here we change onto a steep rack
                                                             railway to climb through the Schollenen Gorge to         ©Switzerland Tourism
 shore of Lake Lucerne.
                                                             Andermatt – a winter sports resort surrounded by
                                                             mountains. The village is also on the route of the        Seehotel Pilatus, Hergiswil ####
 DAY 1: Your Door to Door service will transfer you to                                                                 With the lake in front and towering Mount Pilatus
                                                             famous Glacier Express and so we will take a short
 the airport for a lunchtime flight. From here we shall                                                                behind, this family owned hotel is an ideal base from
                                                             ride on this line to get to the top of the Oberalp
 travel by coach to our base for the next 7 nights, the                                                                which to explore the Lake Lucerne area. All rooms
                                                             Pass at 6,700ft. This is a very popular skiing area.
 Seehotel Pilatus in the village of Hergiswil.                                                                         have en-suite facilities, TV, telephone and safe. There
                                                             We return to Hergiswil by the same route.
 DAYS 2 TO 7: There will be five included excursions
 and a free day.
                                                           We travel by train and bus to reach the foot of the        is a lakeside terrace and an indoor pool. Free Wi-Fi.
                                                             newly opened world's steepest funicular with a
  We take a short train ride into Lucerne and then          maximum gradient of 110%. This will take us up to         Price Includes:
   travel by boat along the lake to Vitznau. Here we
                                                             the traffic free winter sports resort of Stoos. If the    ! Door to Door service
   transfer onto Europe's oldest mountain rack railway
                                                             weather is suitable we can go even higher by              ! Return flights
   to reach the top of the Rigi mountain at 5,750ft.
                                                             gondola to Fronalpstock from where there is a             ! Private coach from the destination airport to the
   From here we can look down onto Lake Lucerne,
                                                             splendid view down over Lake Lucerne.                       hotel and return
   including Hergiswil, and across to Mount Pilatus.
   We then return down the other side of the
                                                          By train to the resort of Engelberg at the base of         ! 7 nights dinner, bed and breakfast at the Seehotel
                                                              Mount Titlis. From here we climb the mountain              Pilatus, Hergiswil
   mountain to Arth Goldau and return to Hergiswil
                                                              firstly by gondola and then by a rotating cable car      ! Porterage
   by train.
                                                              to reach the summit at almost 10,000ft. At the top       ! Excursions as detailed in the itinerary
  Today we travel on part of the Golden Pass rail            there are some as the best views in the Alps as well
   route across the Brunig Pass into the Bernese                                                                       ! TellPass public transport ticket
                                                              as a cliff walk across Europe's highest suspension       ! Services of a Tour Manager throughout.
   Oberland where we skirt Lake Brienz before arriving
                                                              bridge and the Ice Flyer chairlift which provides
   at the international resort of Interlaken. Here we                                                                  Note: Apart from the charter coach from and back
                                                              access to the Glacier Park.
   change onto another train to head into the                                                                          to the airport, all our travelling in Switzerland will be
                                                          A free day but your local travel pass (TellPass) will      by scheduled public transport. Hergiswil station is
                                                              be valid on trains, buses and mountain railways.         around a ten minute walk from our hotel. We will
                                                              Some may want to spend the day in Lucerne but            need to walk through snow in many places.
                                                              there are plenty of other areas to explore including     THIS HOLIDAY IS NOT SUITABLE FOR ANYONE
                                                              an ascent of Mount Pilatus by cable car.                 WITH LIMITED MOBILITY.
                                                          DAY 8: We travel by coach to the airport for our
                                                                                                                       Single room supplement: £115
                                                          flight to the UK. On arrival, we meet your Door to
                                                                                                                       Lake view room supplement: £115 per person
  ©Switzerland Tourism                                    Door service to home.

12
EUROPE

Switzerland - The Bernese Oberland
10th June 2019 | 10 days | £1545 per person

Exploring by train, mountain                              By bus and train to Interlaken where we join a boat
railways, lake steamers and buses.                         for a trip on Lake Brienz through outstanding
                                                           scenery to the village of Brienz. Here we change to
The Swiss public transport system                          the rack railway for an ascent at up the Brienzer
offers a unique opportunity to                             Rothorn mountain (7,700ft) for wonderful views
explore the wonderful scenery of                           from the top across to the Eiger, Monch and
                                                           Jungfrau mountains and down onto the whole
the Bernese Oberland. We take full
                                                           expanse of Lake Brienz.
advantage of all the system has to                        By bus and train via Interlaken to Wilderswil where                                              ©Switzerland Tourism

offer using Regional Passes.                               we change onto the rack railway to the Schynige
                                                           Platte at the edge of a mountain ridge. As well as       Hotel Aeschi Park ###
                                                                                                                    Situated in the heart of the village of Aeschi which sits
DAY 1: Door to Door from your home to the airport          the magnificent views there is a large Alpine
                                                                                                                    on a ridge between the Kander Valley and Lake Thun.
for a flight to Basel. From here we shall travel by        Garden featuring almost 700 plants unique to the
                                                                                                                    Bedrooms have ensuite facilities, telephone, TV and
coach to our base for the next 9 nights, the Aeschi        Swiss Alps. We descend to the valley floor and
                                                           return to Interlaken.                                    balcony or terrace.
Park Hotel.
DAYS 2 TO 9: On 6 of the days our Tour Manager will       A superb train trip to the village of Lauterbrunnen
                                                           where we join the mountain railway up through            Price Includes:
lead us on excursions using the public transport
                                                           the resort of Wengen to Kleine Scheidegg. From           ! Door to Door service
system. Each day will start on the local bus to Spiez
                                                           here there will be an option to travel even higher       ! Return flights
station from where we continue by train, mountain
                                                           to Jungraujoch 'Top of Europe' at 11,330 feet. On a      ! Airport transfers at the destination
railway and lake steamer.
                                                           clear day the views over the Alps are stunning.          ! 9 nights dinner, bed and breakfast at the Aeschi Park
 By bus and train to the town of Thun with free           Descend via Kleine Scheidegg to the mountain               Hotel
  time to explore the historic central area before
                                                           resort of Grindelwald. Those who choose not to go        ! Porterage
  taking a boat the full length of Lake Thun to the
                                                           to Jungfraujoch will be able to spend some time at       ! 8 day second class Bernese Oberland Regional Pass
  international resort of Interlaken.                      Kleine Scheidegg before continuing down the other        ! Services of a Cito Tour Manager throughout.
 Travel by funicular railway at a gradient of up to 1     side of the mountain pass to reach Grindelwald.
  in 1.4 to the top of the Niesen mountain. From the                                                                Jungfraujoch Supplement - £75 per person. This must
                                                          There will be two free days during which your            be confirmed at the time of booking the holiday in
  top (7,750ft) there is a spectacular 360 degree          travel passes will be valid. On the first, your Tour     order that an advance booking can be made for the
  view of the surrounding mountains and down onto          Manager will escort those who wish to the                group.
  Lake Thun. We descend to the valley and join a           mountain village of Murren above the
  conventional train which climbs up the Kander                                                                     Single room supplement: £150
                                                           Lauterbrunnen Valley. The return journey to Aeschi
  Valley to the resort of Kandersteg.                      includes an ascent of the cable car to the top of        NOTE:
 A longer round trip as we travel from Spiez to the       the Schilthorn (supplement payable). The other free      Apart from the charter coach from and back to the
                                                                                                                    Swiss airports all our travelling in Switzerland will be
  Swiss capital of Berne. We have free time to             day will enable you to visit a variety of other scenic
                                                                                                                    by scheduled public transport. It will be important to
  explore the historic arcaded central streets before      destinations or return to somewhere you have             arrive at departure points in good time and to move
  continuing by train through the tranquil Emmental        particularly liked earlier in the holiday.               swiftly between connections at certain stations. Many
  to the lakeside city of Lucerne. Join a narrow gauge   DAY 10: We travel by coach to Geneva Airport for           Swiss stations do not have lifts or escalators.
  train for a scenic journey over the Brunig Pass and    our flight to the UK and your Door to Door service         THIS HOLIDAY IS NOT SUITABLE FOR ANYONE
                                                                                                                    WITH LIMITED MOBILITY.
  along the shore of Lake Brienz to Interlaken.          home.

   ©Jungfraubahnen AG- SwissTravelSystem

                                                                                                                                                                                   13
EUROPE

 Lakes & Mountains of Central Switzerland
 13th September 2019 | 10 days | £1545 per person

 This tour follows our established                          A local tour to the Stanserhorn. The town of Stans
 Swiss theme of using trains, lake                            is just a few minutes from Hergiswil and from here
                                                              we travel by a historic funicular and then a new
 steamers, mountain railways, cable
                                                              'Cabrio' cable car to the top of the mountain. We
 cars and buses to explore this                               then visit the resort of Burgenstock and the
 beautiful region from our base on                            Hammetschwand Lift
 the shore of Lake Lucerne.                                 By train over the Brunig Pass to the lakeside town
                                                              of Brienz. From here we ascend by rack railway to
                                                              the Brienzer Rothorn from where there are great
 DAY 1: Your Door to Door service will transfer you to                                                                                                              ©swiss-image.ch
                                                              views to the Eiger, Monch and Jungfrau mountains.
 the airport for your flight to Basel. From here we will
 travel by coach to our base for the next 9 nights, the     A visit to the traffic free mountain resort of Stoos     Seehotel Pilatus, Hergiswil ####
                                                              which is reached by the Stoosbahn – the newly           With the lake in front and towering Mount Pilatus
 Seehotel Pilatus in the village of Hergiswil.
                                                              opened steepest funicular in the world.
 DAYS 2-9: Everyone will have a Tell Pass which                                                                       behind, this family owned hotel is an ideal base from
 provides unlimited access to all the public transport      An ascent of Mount Pilatus on the world's steepest       which to explore the Lake Lucerne area. All rooms have
                                                              rack railway . From the 7000ft summit there are         en-suite facilities, free Wi-Fi. British TV channels and a
 in the area throughout the holiday. Excursions will be
                                                              amazing views to the surrounding mountains and          safe. There is a lakeside terrace and an indoor pool.
 arranged on seven days with destinations including:
                                                              down onto the lake. (Half day)
  Cruise on Lake Lucerne. The whole trip takes just        1 free afternoon and 1 free day. The Tell Passes will    Price Includes:
   under 3 hours so this will be broken into two              still be valid so it will be possible for everyone to
                                                                                                                      ! Door to Door service
   sections on different days. Beautiful scenery with         do as little or as much as they want. The
                                                                                                                      ! Return flights
   stops at several attractive lakeside villages.             opportunities are endless!
                                                                                                                      ! Airport transfers at the destination
  Train journey to the resort of Engelberg at the base    DAY 10: We travel by coach to Basel Airport for our
                                                                                                                      ! 9 nights dinner, bed and breakfast at the Seehotel
   of Mount Titlis. We climb the mountain firstly by       flight back to the UK. Then your Door to Door service
                                                                                                                        Pilatus, Hergiswil
   gondola and then by a rotating cable car to reach       home.
                                                                                                                      ! Porterage
   the summit at 10,500ft where there is snow lying
                                                                                                                      ! 10 day Tell Pass
   all year round.
                                                                                                                      ! Services of a Cito Tour Manager throughout
  Boat to Vitznau to connect onto the world's oldest
   rack railway to climb to the summit station on                                                                     Single room supplement: £150
   Mount Rigi. We descend by another rack railway on                                                                  Lake view room supplement: £150 per person
   the other side of the mountain to Arth-Goldau and
   then back by train via Lucerne to Hergiswil.                                                                       NOTE:
                                                                                                                      Apart from the charter coach from and back to the
  Train from Lucerne to Goeschenen via the scenic                                                                    Swiss airports all our travelling in Switzerland will be
   northern section of the original Gotthard railway.                                                                 by scheduled public transport. It will be important
   Change onto a rack railway to ascend the                                                                           to arrive at departure points in good time and to
   Schollenen Gorge to the small town of Andermatt.                                                                   move swiftly between connections at certain sta-
                                                                                                                      tions. Many Swiss stations do not have lifts or esca-
   There will be free time here and also the
                                                                                                                      lators.
   opportunity to travel on part of the Glacier Express                                                               THIS HOLIDAY IS NOT SUITABLE FOR ANYONE
   route up to the Oberalp Pass.                                                                                      WITH LIMITED MOBILITY.

                                                                                                                                                                  ©swiss-image.ch

14
EUROPE

Amalfi Coast - Maiori
                                                                                                                                                                    NEW
28th April 2019 & 6th October 2019 | 8 days | £1295 per person                                                                                                     RESORT

The Amalfi Coast, where                                     Visit to Amalfi and the town of Ravello, famous for
picturesque villages and lemon                               its musical festival situated up in the mountains,
                                                             overlooking the coast from Maiori to Minori.
groves cling to the sheer rock facing
                                                            Rufolo and its beautiful gardens, which inspired
the sea; this is indeed a spectacular                        Wagner and from where you can admire one of the
coastline. With its centuries of                             best panoramic views on the entire Amalfi coast.
history and great natural beauty,                            Time to visit the ancient cathedral, explore its
                                                             narrow side streets and sample a 'gelato' in the
there is a lot to discover and enjoy                         main square.
from our new base in Maiori.                                Hydrofoil crossing to the Island of Capri, a
                                                             Mediterranean island renowned for its magical
DAY 1: Your Door to Door service will transfer you to        beauty with a mix of history, nature and style,
the airport for your flight to Italy. A local coach will     loved by everyone from the Emperor Tiberius to
transfer us to the Hotel Sole Splendid, Maiori, our          Gracie Fields. Visits include both the towns of Capri
base for the next 7 nights.                                  and Anacapri. Please note, this excursion may not
                                                             be suitable for people with walking difficulties.       Hotel Sole Splendid ####
During your holiday, we will enjoy the following
excursions:                                                 Guided tour of Pompeii. Time to marvel at the           Located on the eastern side of Maiori promenade
                                                             excavated streets, amphitheatre, villa remains and      overlooking the bay and cliffs of this beautiful coastal
 A guided walking tour of Maiori, a pleasant seaside        bath house.                                             town. Spacious, well furnished rooms with sea view are
  town with one of the longest beaches on the
  Amalfi Coast.                                             1 full free day to explore at your own pace or          air conditioned and include satellite TV, telephone,
                                                             watch the world go by at a seaside café.                mini-bar, hairdryer and Wi-Fi. The hotel has indoor and
 Scenic drive to visit the town of Sorrento which         DAY 8: Sadly we wave goodbye to the Amalfi Coast.         roof-top bars and meals are served in their partner
  overlooks the Bay of Naples and offers stunning                                                                    restaurant located next door to the hotel.
                                                           Our local coach will transfer us to the airport for our
  views over to Mount Vesuvius and the Island of
                                                           return flight to the UK and your Door to Door service
  Capri. Sorrento is known for its many churches, the                                                                Price Includes:
                                                           home.
  14th century cathedral and its winding lanes and
                                                                                                                     !   Door to Door Service
  alleyways.
                                                                                                                     !   Return flights
                                                                                                                     !   Airport transfers at the destination
                                                                                                                     !   Porterage
                                                                                                                     !   7 nights dinner, bed & breakfast at the Hotel Sole
                                                                                                                         Splendid, Maiori
                                                                                                                     !   Sea view rooms
                                                                                                                     !   Coach tours as mentioned in the itinerary
                                                                                                                     !   English speaking local guide during the excursions
                                                                                                                     !   All entrance fees, where applicable
                                                                                                                     !   Services of a Cito Tour Manager throughout

                                                                                                                     Single room supplement: £190

                                                                                                                                                                                15
EUROPE

 Andalucian Capitals
 24th April 2019 & 23rd October 2019 | 8 days | £1195 per person

 Southern Spain is home to the                              architecturally stunning building with an imposing
                                                            cathedral built inside.
 region of Andalucia and throughout
 you will find Roman and Moorish
                                                          City tour of Granada, where highlights include the
                                                            great Renaissance cathedral and the Alcaiceria a
 influences and its towns and cities                        maze of narrow, windy streets with many shops
 bear the evidence of these                                 selling local artisan products.
 civilisations, which have dominated                      Guided tour of the world-famous Alhambra Palace
                                                            and the Generalife, the spectacularly situated
 Andalucia's colourful history.                             summer palace with its beautiful fountains and
                                                            gardens. Please note – Group tickets to the
 DAY 1: Your Door to Door service will transfer you to      Alhambra Palace are subject to availability and can
 the airport for your flight to Spain. On arrival our       only be purchased 4 months in advance. In the
 local coach will then transfer us to our hotel in          unlikely event that these are not available, we
 Antequera, our base for the next 7 nights.                 would offer an enhanced visit of Granada.

 During our stay, the following is included:
                                                          City tour of Seville, the capital of Andalucia.
                                                            Highlights include the beautiful Plaza España, the
  Guided walking tour of the town of Antequera.            old tobacco factory and the gracious promenade         Hotel Antequera ####
   Meander down the narrow lanes and delightful             along the banks of the River Guadalquivir. Also the    Located on the outskirts of the city of Antequera, this
   squares in the old town and visit the Antequera          legendary Jewish Quarter, well known from the          lovely hotel is the perfect base for our tour. The
   Dolmens, a collection of megalithic monuments            operas Carmen, Don Juan and The Barber of Seville.     spacious, comfortable rooms feature safe, mini-bar, TV
   over 5,000 years old.
                                                          Panoramic tour of the city of Malaga, birthplace of     and hairdryer. Other features of the hotel include an
  City tour of Cordoba. Home of the Moorish Caliphs        Pablo Picasso, including a stop at the Gibralfaro      indoor and outdoor swimming pool, health club,
   and once the biggest city in Europe. Walk through        Castle where you find the best panoramic views         bar/lounge and Wi-Fi throughout.
   the historical centre with its narrow and crooked        over the city and its harbour.
   street and admire the most beautiful 'patios' of
   Spain.
                                                          Drive through the picturesque mountainous area of       Price Includes:
                                                            La Axarquia and stop in some of the delightful         !   Door to Door Service
  Visit the 1,000 year old mosque; the Mezquita of         small white villages.                                  !   Return flights
   Cordoba, the second largest in the world and a
   UNESCO World Heritage site. A unique and
                                                          Traditional homemade lunch prepared for us by the       !   Airport transfers at the destination
                                                            local Andalucian housewives of Torrox - a great        !   Porterage
                                                            opportunity to interact with local people and gain     !   7 nights dinner, bed and breakfast at the Hotel
                                                            some insight into the day-to-day life in this              Antequera
                                                            fascinating region of Spain.                           !   Wine with dinner
                                                          1 full free day in Antequera to enjoy the hotel's       !   Coach tours as mentioned in the itinerary
                                                            facilities or explore this city further at your own    !   English speaking local guides during the excursions
                                                            pace.                                                  !   All entrance fees, where applicable
                                                         DAY 8: Sadly we wave Adios! to Andalucia. Our local       !   Services of a Cito Tour Manager throughout
                                                         coach will transfer us to Malaga Airport for our return
                                                         flight to the UK and your Door to Door service home.      Single room supplement: £165

16
EUROPE

The Italian Lakes
23rd June 2019 | 8 days | £1225 per person

Lake Maggiore is situated in the                            and faces the splendid Lake Maggiore. It is also
                                                            known for the San Carlone statue, second only in
north west of Italy and crosses the
                                                            size to the Statue of Liberty in New York.
border into Switzerland. The resort                        The spectacular 16th Century Villa Visconti
of Stresa is an ideal location to be                        Borromeo Litta. Known for its monumental
based, on the shores of the                                 Nymphaeum, a series of rooms decorated with
                                                            mosaics and artificial grottoes, is one of the most
Borromean Gulf. Once a tiny fishing
                                                            important examples in northern Italy for its
village, Stresa is now a bustling                           abundance of decorations and for the variety of
and vibrant town with a good                                water features.
selection of cafes, traditional                            Lake Como, one of Italy's most popular lakes and
                                                            one of the most beautiful in Europe. Visit Villa
souvenir shops and boutiques.                               Carlotta on the sunny western shore and a boat
                                                            trip to Bellagio, the 'Pearl of Lake Como' with its
DAY 1: Your Door to Door service will transfer you to       quaint cobbled streets and cosmopolitan feel.
the airport for your flight to Milan. On arrival our       Boat ride to the Borromean Islands with admission        Hotel Milan Speranza Au Lac ####
local coach will transfer us to the Hotel Milan             to the Isola Bella and Isola Madre. These                The Hotel Milan Speranza Au Lac comprises of two
Speranza Au Lac, our base for the next 7 nights.            monumental Baroque Palace gardens contain many           buildings which are located side by side in the centre of
                                                            rare and exotic plants and the spectacular               Stresa, close to the boat landing stage and shopping
During our stay, the following excursions are included:
                                                            blossoming is planned to ensure that it is filled        area. It has a superb position overlooking the lake, the
 A morning guided walking tour of Stresa, which is         with colours and scents from March to October.           Borromean Islands and the Alps. Rooms are en-suite,
  sprinkled with villas, grand hotels and parks and has
  a beautiful lakeside promenade with magnificent
                                                           1 full and 3 half days at leisure.                       have air-conditioning, Satellite TV, safe, hairdryer and
                                                          DAY 8: Today we leave Stresa, our local coach will         Wi-Fi.
  views over the lake.                                    transfer us to the airport for our return flight back to
 Excursion to Lake Orta, the lake that most tourists     the UK and your Door to Door service home.                 Price Includes:
  have not yet discovered. The stunningly beautiful
  views of the lake, with the glistening silver blue of                                                              !   Door to Door Service
  the water contrasting with the backdrop of                                                                         !   Return flights
  mountains, gives the place an eerie silence which is                                                               !   Airport transfers at the destination
  both relaxing and enchanting.                                                                                      !   Porterage
 The town of Arona which enjoys a lovely climate                                                                    !   7 nights dinner, bed & breakfast at the Milan
                                                                                                                         Speranza Au Lac Hotel, Stresa
                                                                                                                     !   English speaking local guides during the excursions
                                                                                                                     !   Coach tours as mentioned in the itinerary
                                                                                                                     !   All entrance fees, where applicable
                                                                                                                     !   Services of a Cito Tour Manager throughout

                                                                                                                     Single room supplement: £135
                                                                                                                     Lake view room supplement: £95 per person

                                                                                                                                                                                 17
EUROPE

 The Atlantic Islands of the Azores
                                                                                                                                                                   NEW
 21st September 2019 | 8 days | £1895 per person                                                                                                                 FOR 2019

 On this holiday we explore the                            Enjoy the typical island dish of 'cozido' where a
 verdant mountain scenery of the                           large pot is lowered into holes in the ground and
                                                           cooked by the underground volcanic steam.
 Portuguese Azores – a group of nine
                                                          Botanical gardens, geysers and mineral water
 islands which are the peaks of once                       springs. Visit a tea plantation and the Santa Iria
 mighty mountains rising up from                           viewpoint, with the best breath-taking views across
 the sea bed. We will visit three of                       the island.                                             Hotel Marina Atlantic, Ponta
                                                          Full day Sete Cidades (Seven Cities) tour; The Vista    Delgada, Sao Miguel Island ####
 these during our holiday – Sao                            do Rei viewpoint and twin lakes in the Valley of        A modern, spacious hotel offering views out to sea
 Miguel, Faial & Pico.                                     Sete Cidades crater with time for a stroll along the    and over the marina. There is an indoor pool, spa &
                                                           shores of its blue and green lakes. Mosteiros and       leisure facilities. En-suite bedrooms have telephone,
 DAY 1: Your Door to Door service will transfer you to     Bretanha with a visit to the Ethnographic Museum        TV, minibar, safe and hairdryer.
 the airport for your flight to Ponta Delgada on the       in Capelas and a pineapple plantation.                  Hotel Do Canal, Horta, Faial Island
 main island of Sao Miguel. On arrival our local coach   DAY 4: Internal transfer and flight to Faial Island and   ####
 will take us to the Hotel Marina Atlántico, our base    2 nights accommodation at the Hotel Do Canal in           Located on the seafront with breath-taking views over
 for the next 3 nights.                                  Horta. During our stay on Faial Island, the following     the bay and the Pico Mountain. No pool at the hotel,
                                                         will be included:                                         but the beach is a 5 minute walk away. En-suite
 During our stay on Sao Miguel, the following will be
 included:
                                                          Visit a local cheese factory and Capelinhos, the        bedrooms include telephone, TV, minibar, hair dryer
                                                           remains of the last volcanic eruption in 1957, and      and Wi-Fi.
  Excursion to Ribeira Grande and Lagoa do Fogo           its museum. Caldeira, the highest point on the
   (Lagoon of Fire) the highest lake on the island at
                                                           island which overlooks the Valley of Flamengos.         Price Includes:
   900m.
  Drive along the south road, passing the village of     Day trip, by boat, to the Island of Pico, home to       ! Door to Door Service
                                                           Portugal's highest mountain. Full day tour of the       ! Return flights from the UK and internal flights at
   Lagoa and the viewpoint of Caloura. Visit Vila
                                                           island including visits to the whale and the wine         destination
   Franca and continue to the Valley of Furnas to see
                                                           museums and to the Church of Santa Maria                ! Airport transfers at destination
   the lake and hot springs.
                                                           Madalena.                                               ! Porterage
                                                          A free day to relax, shop or perhaps take one of the    ! A total of 5 nights dinner, bed and breakfast at the
                                                           whale and dolphin watching excursions from the            Marina Atlantico Hotel, Ponta Delgada, Sao Miguel
                                                           harbour at Horta.                                         Island
                                                          Internal transfer and flight back to Sao Miguel         ! 2 nights dinner, bed and breakfast at the Hotel Do
                                                           Island and the Marina Atlantico Hotel for a further       Canal, Horta, Faial Island
                                                           2 night stay. Further inclusions during our return      ! 5 lunches
                                                           stay are included above.                                ! Coach tours as mentioned in the itinerary
                                                         DAY 8: Subject to flying times, the morning will be at    ! English speaking local guide during excursions
                                                         leisure at our resort before we transfer to Ponta         ! All entrance fees, where applicable
                                                         Delgada airport for our flight back to the UK. On         ! Services of a Cito Tour Manager throughout
                                                         arrival your Door to Door service will be waiting to
                                                                                                                   Single room supplement: £390
                                                         take you home.

18