Siemens Financial Services. Answers for Finance.
→
If your browser does not support JavaScript, please read the page content below:
Siemens Financial Services. Answers for Finance.
→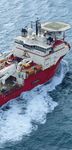 Our Experts Work for You SFS provides financial solutions for the healthcare, energy, and industrial markets. Backed by Siemens' 160-year heritage in these markets and our global presence, we customize financial solutions for you and help you stay competitive. We understand the challenges you face and can help you solve them. Our mission is to answer the challenges of our customers with best- in-class financial solutions delivered by a global team of trusted professionals. Integrated Financial Solutions Designed For Your Success Siemens Financial Services, Inc. (SFS) is a unique provider of financial solutions to the business-to-business market. We combine our industry knowledge with our financing expertise to provide integrated, innovative, and reliable financing solutions backed by the financial stability and resources of Siemens AG.
Equipment Finance With customers in many industries and markets, we're ready to help you finance equipment or software. • Commercial Equipment Finance • Tax-Exempt Equipment Finance Working Capital Finance Our working capital solutions are tailored to facilitate your business success. • Asset-Based Lending • Trade Finance Corporate Finance Solutions • Senior Secured Debt • Structured Products Senior & Junior Debt Offered directly to clients, and financial institutions, our solutions are provided throughout the capital structure.
• Senior Secured Loans • Junior Capital Solutions Equity SFS is a developer of, and investor in, a broad range of infrastructure projects. • Equity Portfolio • Project Management Siemens Financial Services | www.usa.siemens.com/finance | (800) 798-7721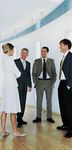 We provide a broad range of financing products and services for the healthcare industry tailored to meet your needs. Beyond providing the financing solutions, we are committed to delivering them in a manner that reflects flexibility, responsiveness, and outstanding customer service in the following areas: • Diagnostic Imaging Centers • Hospitals • Independent Outpatient Surgery Centers • Long-Term Assisted-Living Facilities • Medical Labs • Physician Groups We understand your challenges and tailor our solutions to help you with financing to support your recapitalization strategies, mergers and acquisitions or your construction and real estate needs. We can support your efforts to expand service line offerings and improve productivity through equipment acquisitions or resolve liquidity issues with working capital solutions and bankruptcy financing.
Siemens, one of the largest electronics and engineering companies in the world, has been a leader in the healthcare industry for many years. This heritage has largely been built on innovation and excellence and it is precisely this expertise in the healthcare industry that allows SFS to be an innovative and reliable finance resource for healthcare providers. Siemens Financial Services | www.usa.siemens.com/finance | (800) 798-7721
The following case studies demonstrate the depth and breadth of our healthcare solutions. Case Study During difficult financial times, SFS provided $19.5 million in tax- exempt financing to a new hospital in Silicon Valley, California. The five-year financing enabled the hospital to be equipped with state-of-the-art diagnostic technology that will help improve patient treatment at this facility. Case Study Due to the collapse of the bond market in 2008, a 238-bed not-for- profit acute-care hospital in Pennsylvania was at risk of canceling several acquisitions of imaging equipment. SFS offered a fair-market value lease that achieved off-balance sheet treatment, an important criteria for their financing.
Case Study A leading US respiratory hospital and research center, which was acquiring a variety of advanced imaging and image management technology, needed its financing to be on a tax-exempt basis. A method for charge-back to internal departments for the cost of the equipment was also required. SFS structured a $13 million tax-exempt lease for which the financing was on multiple lease schedules to facilitate hospital charge-back needs. SFS Knows Healthcare Finance Siemens Financial Services | www.usa.siemens.com/finance | (800) 798-7721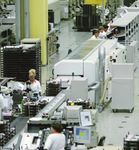 Funding projects to help meet the demands of a growing energy market requires the financial backing of a company that knows the energy industry inside and out. As one of the world's top manufacturers of power generation equipment, Siemens seamlessly combines industry know-how along with financial expertise to make innovative energy projects a reality today. Our energy finance team combines extensive financial expertise with behind-the-scenes industry knowledge. SFS financing professionals each bring 20+ years of on-the-job engineering and operational experience to each deal.
SFS offers customers access to a reliable and stable source of capital. Through secured first- and second-lien financings, as well as mezzanine capital, our team can help efficiently address everyday business challenges that are faced in the energy, infrastructure, and natural resources sectors. Case Study SFS recently funded and underwrote a $42.5 million senior term loan for the holding company that indirectly owns a power plant in New Mexico. As the sole capital provider in this holding company financing structure, the original operating company debt was not impacted. Using this approach, SFS was able to demonstrate our unique capability to ideally serve the customer's needs.
Case Study An owner and operator of a wind-powered electricity generation facility found significant value in the ability to obtain both capital and an innovative product solution from Siemens. While Siemens Energy provided the wind turbine equipment, as well as a five-year warranty, SFS committed a $35 million senior secured term loan, creating a one-stop-shop for the customer. Case Study Leveraging our established relationship with a large US power company, SFS and a major project finance bank acted as joint lead arrangers on a $90 million loan for a power plant in Colorado. As co-lead, SFS provided a $45 million term loan to support the power company's refinancing of the facility.
SFS Knows Energy Finance Siemens Financial Services | www.usa.siemens.com/finance | (800) 798-7721
SFS has an unparalleled understanding of the challenges faced by industrial companies, underpinned by Siemens worldwide presence in major industrial sectors. Our in-depth industry expertise enables us to structure integrated financial solutions that help leverage the maximum value of your capital and operations. Whether you need working capital to keep your business running smoothly or financing for a major capital expenditure, our broad array of offerings are designed to enhance efficiency and productivity.
We are focused on supporting manufacturers, distributors, resellers, and customers in the following sectors: • Building Technologies and Lighting • Chemical and Pharmaceutical • Construction • Food and Beverage • Manufacturing • Mining • Oil and Gas Services • Public Infrastructure and Municipal Transportation: – Airport Logistics and Automation – Railroads (Rail Cars, Locomotives) – Corporate Aircraft (Helicopters and Jets) – Marine (Barges, Tug/Tow Boats, ROVs, OSVs) – Intermodal (Containers, Chassis) • Water and Wastewater Treatment Siemens Financial Services | www.usa.siemens.com/finance | (800) 798-7721
SFS Knows Industry Finance The following case studies demonstrate solutions for the industry sector: Case Study A large US utility needed financing to acquire additional rail cars for transportation of coal to its coal-fired electric generating facilities. SFS delivered a 15-year, $17.3 million structured tax lease solution with a service component, allowing the company to acquire the additional rail cars. This structure also enabled the company to centralize the disbursement of payments for rail car maintenance services. Case Study A municipality began a project financed by a revenue bond to build a new water-treatment facility. The project was over budget and the municipality needed to finance the cost overruns as well as the original revenue bond to be able to complete the project. SFS structured a private placement general obligation bond enabling the municipality to continue the project and work with Siemens Water Technologies (SWT) as vendor of choice. SFS financing of $4.9 million included the cost overruns, SWT equipment, and a refinance of the previously issued revenue bonds, allowing the municipality to complete the project on time and without additional cost increases.
Case Study A US steel company engaged Siemens Voest Alpine Industries (VAI) for onsite maintenance and service of its mill facility. SFS structured a 15-year, $3 million creative financing solution for Siemens VAI by identifying and taking advantage of local tax incentives, making it possible for the customer to secure long-term, on-site, maintenance and service contract with the company. Siemens Financial Services | www.usa.siemens.com/finance | (800) 798-7721
Call us today at (800) 798-7721 or go to www.usa.siemens.com/finance for more information. This brochure provides general information only. The information contained herein was current and based on available information when we went to press and is subject to change at any time without prior notice. The content of this brochure in no way represents an offer to conclude a contract. ©2009 Siemens Financial Services, Inc. All rights reserved Printed in the USA 08-2009 Order No. CC0709-1005 www.usa.siemens.com/finance U.S. Headquarters Siemens Financial Services, Inc. 170 Wood Avenue South Iselin, New Jersey 08830