100 EVENTS + 1 BIG PARTY - LAUNCH MARCH 9 EVENTS MARCH 10-23 EXPLORATION EXPO MARCH 23 - Atlanta Science Festival
Page content transcription
If your browser does not render page correctly, please read the page content below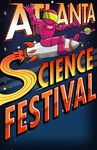 100 EVENTS
                             + 1 BIG PARTY
                               LAUNCH MARCH 9
PRESENTED BY               EVENTS MARCH 10-23
                     EXPLORATION EXPO MARCH 23
               #ATLSCIFEST
SOMETIMES, OUR HIGHEST HEIGHTS HAPPEN

                                                                                                                                       LONG BEFORE
     Welcome to the 2019 Atlanta Science Festival
Place your seat backs and tray tables in their upright and locked positions - the 2019 Atlanta
Science Festival is about to take off! We'll be cruising through 100 engaging science events

                                                                                                                                       TAKEOFF.
and making connections at venues across the metro Atlanta region. You'll see coders
and hackers and nano-tattoos, newts and bees and snakes and superpowers, bacterial
telepathy, panda yoga, curling, archeological digs, nature trails, and the science behind
wine, ice cream, and coastal Georgia. And just when you think it's over, we'll reach our final
destination at Piedmont Park for Atlanta's biggest family science event, the Exploration
Expo! We invite you to join tens of thousands of curious kids and adults to experience the
wonder of science at this year's Atlanta Science Festival!
                                                                                                                                       Proud to support the Atlanta Science Festival.
Delta Air Lines is extremely proud to be the presenting sponsor of the Atlanta Science
Festival. With this partnership, we are committed to building a vibrant and engaged Atlanta
community, and to advancing education and shaping the lives of future employees and
customers. We know the importance of engaging more students in science, technology,
engineering and math to help generate tomorrow's STEM ready workforce, so on behalf of our
Atlanta-based flight crew, we hope you enjoy your science in Atlanta or wherever your final
destination may take you...

Sincerely,
Tad Hutcheson
Vice President – Community Engagement
Delta Air Lines
                                                                                                          HEY KIDS!
FESTIVAL TEAM                                                                FOR SOME EXTRA
                                                                             OUT OF THIS WORLD
Executive Directors: Jordan Rose & Meisa Salaita                             FUN, FIND ALEX
Director of New Initiatives: Sarah Peterson                                  HIDDEN 8 TIMES
Festival Coordinator: Kellie Vinal                                           THROUGHOUT THIS
Expo Chair: Melody Richardson                                                PROGRAM.

Volunteer Coordinator: Danielle Freeman
Expo Volunteer Coordinator: Debbie Mullis
Marketing and Media Relations: Lenz, Inc.
Event Management: Destination South Meetings & Events
Evaluation: Georgia Tech Center for Education Integrating Mathematics, Science & Computing
Design: Lenz, Inc., Vichhika Tep

FESTIVAL BOARD MEMBERS
David Hartnett (Chair), Lynn Durham, Lilyn Hester, Jason Hoch, David Lynn, Sarah Peterson,
Kristy Rachal, Jordan Rose, Meisa Salaita

GENERAL INFORMATION
Atlanta Science Festival
191 Peachtree Street NE, Suite 3400, Atlanta, GA 30303
Tel: 770.332.4992 I info@atlantasciencefestival.org

                         #ATLSciFest

Please note that all events are subject to change. Be sure to check our website or social media for the most up to date information.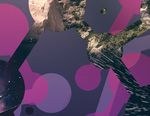 PROGRAM PARTNERS
    The Atlanta Science Festival would not be possible without
    the contributions of our partners to produce events,                                             Georgia Institute of Technology   Perimeter College at Georgia
    bring audiences, and provide professional services. We                                           Georgia Mineral Society             State University
    are grateful to the following program partners (bolded                                           Georgia Mobile Dairy Classroom    Safe PC Solutions/Safe PC Cloud
    partners are also sponsors of ASF):                                                              Georgia Reptile Society           Sandtown Middle School
                                                                                                     Georgia Science Teachers          Sandy Springs Education Force
       500 Women Scientists                                      City Winery                           Association                     ScienceAF
       A Cappella Books                                          The Clorox Company                  Georgia State University          ScienceRiot.org
       Agnes Scott College                                       Cobb 4-H                            Girls Who Code                    Science for Georgia
       Amana Academy Charter School                              Cobb County Farm Bureau             Henderson Middle School           Science of Fun
       American Reptile Association                              Cobb County Public Library          High Museum of Art                Southeast Beescapes
       Amphibian Foundation                                        System                            High Road Craft Ice Cream         Southeastern Nanotechnology
       Arbor Montessori School                                   Cobb County Water Department        Historic Westside Gardens           Infrastructure Corridor
       Arthur M. Blank Family                                    Decimal Place Farm                  Hungry Heart Dietary Consulting   Spelman College
         Foundation                                              Destination South Meetings &        InterPlay Atlanta                 STEM Compass, Inc.
       ATL Pod                                                     Events                            Jennifer Swanson Books            STEM Gems
       Atlanta Botanical Garden                                  Doctor Pete Productions             The Jimmy Carter Presidential     STEMPower
       Atlanta Curling Club                                      Drew Charter School                   Library and Museum              Story Collider
       Atlanta-Fulton Public Library                             DroidBuilders                       Kennesaw State University         Students for Exploration and
         System                                                  Earth to Sky Performance            Little Shop of Stories              Development of Space
       Atlanta Geological Society                                  Company                           March for Science                 Timpson Creek Farm
       Atlanta History Center                                    Emory University                    Marcus Autism Center              True North Media
       Barefoot Puppet Theatre                                   Environmental Protection            Mathematics in Motion, Inc.       University of Georgia Extension
       Blue Heron Nature Preserve                                  Agency                            Mercedes-Benz Stadium             The Vista Room at Napoleon's
       Camp Creek Middle School                                  Fernbank Museum of Natural          Midtown International School      WABE – 90.1FM
       Center for Puppetry Arts                                    History                           Morehouse College                 Warren Technical School
       Centers for Disease Control and                           Fernbank Science Center             The National Archives             West Atlanta Watershed Alliance
         Prevention                                              Firewires FTC Team 4631             Northrop Grumman                  Westlake High School
       Chattahoochee Technical                                   First Christian Church of Decatur   NSF/NASA Center for Chemical      Whole World Improv Theater
         College                                                 Fulton County 4-H                     Evolution                       Zoo Atlanta
       Children's Museum of Atlanta                              Fulton County's Johns Creek         Orpheus Brewery
       Citizen Science HD                                          Environmental Campus              Oxford College
       City of Atlanta                                           Georgia Forestry Commission         The Paideia School
4   For updates, tickets and more, visit AtlantaScienceFestival.org                                                                                           #ATLSciFest   5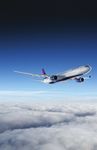 ATLANTA SCIENCE FESTIVAL AT A GLANCE                                                                                                                   MARCH 9 - MARCH 23
    SATURDAY, 3/9                   SUNDAY 3/10                     Unreal Time with Lew            Bio-Bus: DNA is for              Science & Spirituality:        Discovery Day: Fusion            Science Tales & Trails: A       SUNDAY 3/17
    Wow in the World Pop            Family Zoo Yoga:                Lefton                          Families                         An Exploration of              Gallery - Breakthrough           Westside Story                  Fernbank Forest Bird
                                                                    AT                              FC                               Gender Identity                AFTC                             AFT
    Up Party                        "Panda"Monium Style                                                                                                                                                                              Walk
    CF                              FTC
                                                                    8:00 p.m. - 9:30 p.m.           5:00 p.m. - 7:00 p.m.            AT                             9:30 a.m. - 2:00 p.m.            12:00 p.m. - 2:00 p.m.
                                                                                                                                                                                                                                     AFT
    11:00 a.m. - 12:00 p.m.                                         Synchronicity Theatre           Dalton Library                   7:00 p.m. - 8:30 p.m.          Georgia State University Petit   Rose Circle Park
                                    8:30 a.m. - 9:30 a.m.                                                                                                                                                                            9:00 a.m. - 11:00 a.m.
    Glenn Memorial United                                                                                                            First Christian Church of      Science Center
                                    Zoo Atlanta                                                                                                                                                                                      Fernbank Museum of Natural
                                                                                                    The Astrobiology of Star         Decatur                                                         Snake Day
    Methodist Church
                                                                    TUESDAY 3/12                    Wars                                                            Discovery Day:                   FTCP
                                                                                                                                                                                                                                     History
                                    Rock n' Walk                    Science Teachers @ Tech
    Science of Superpowers          AFTC                                                            AFT                              Taste of Science               Discovery Stations               12:00 p.m. - 3:00 p.m.
                                                                                                                                                                                                                                     Salamander Stroll
                                                                    Day                             5:00 p.m. - 7:00 p.m.            AT                             AFTC                             Fernbank Science Center
    AFTC                            10:00 a.m. - 3:00 p.m.                                                                                                                                                                           AFTC
                                                                    E                               GSU Perimeter College,           7:00 p.m. - 9:00 p.m.          9:30 a.m. - 2:00 p.m.
    1:00 p.m. - 3:00 p.m.           Stone Mountain Park                                                                                                                                                                              10:00 a.m. - 11:30 a.m.
                                                                    9:30 a.m. - 3:00 p.m.
    Carter Presidential Library &                                                                   Dunwoody Campus                  Fernbank Science Center        Georgia State University Petit   Ice Cream Science               Clyde Shepherd Nature
                                                                    Georgia Tech Student Center
    Museum                                                                                                                                                          Science Center                   AFT                             Preserve
                                    How Humans
                                    Move: Physiology &                                              Preparándonos para lo            Science Riot                                                    12:00 p.m. - 4:00 p.m.
                                                                    Representing the                próximo: Líderes Latino          A                              Discovery Day: Eureka            High Road Craft Tasting Room
    Mathapalooza                    Biomechanics                                                                                                                                                                                     Say Cheese, Please!
    AFC
                                                                    Underrepresented                en STEM/Preparing for            7:30 p.m. - 9:30 p.m.          Labs                                                             FTC
                                    FC                              C T
    1:00 p.m. - 4:00 p.m.           12:00 p.m. - 5:00 p.m.                                          the Next: Latino Leaders         Highland Inn Ballroom          AFTC                             The Journey of Our              10:00 a.m. - 11:30 a.m. and
                                                                    10:00 a.m. - 1:00 p.m.
    Ebster Recreation Center        Ga Tech Manufacturing                                           in STEM                                                         9:30 a.m. - 2:00 p.m.            Water                           1:00 p.m. - 2:30 p.m.
                                                                    Northrop Grumman                                                                                Georgia State University Petit   AFT                             Decimal Place Farm
                                    Institute                                                       AT                               FRIDAY 3/15                    Science Center
    Not Just Newts: Behind                                                                          6:00 p.m. - 7:30 p.m.
                                                                                                                                     The Sound of Light
                                                                                                                                                                                                     1:00 p.m. - 3:00 p.m.
                                                                    The Astrobiology of Star                                                                                                         Johns Creek Environmental       Swarm Science: How
    the Scenes with the             Genius Camp: Makers                                             Meadowcreek High School
                                                                                                                                     FT
                                                                    Wars                                                                                            STEAM Teacher Seminar            Campus
                                                                                                                                                                                                                                     Honey Bees Make
    Amphibian Foundation            FTC
                                                                    AFT                                                              10:00 a.m. - 12:00 p.m.
                                                                                                                                                                    E
    FTAC                            1:00 p.m. - 4:00 p.m.
                                                                    5:00 p.m. - 7:00 p.m.
                                                                                                    SSEF STEAM Showcase              GSU Perimeter College,                                                                          Decisions
    2:00 p.m. - 4:00 p.m.           Georgia State University Arts                                   FTC                              Decatur Campus
                                                                                                                                                                    9:30 a.m. - 3:00 p.m.            Genius Camp: Makers             AT
                                                                    GSU Perimeter College,                                                                          High Museum of Art               FTC
    The Amphibian Foundation        & Humanities Building                                           6:00 p.m. - 8:00 p.m.                                                                                                            10:00 a.m. - 12:00 p.m.
                                                                    Alpharetta Campus                                                                                                                1:00 p.m. - 4:00 p.m.
                                                                                                    North Springs Charter High                                                                                                       Blue Heron Nature Preserve
                                                                                                                                     By the People:                 Fashionable Circuits             Georgia State University Arts
    Complete the Circuit:           Full STEAM Ahead                                                School                                                                                                                           Field Research Center
                                                                    Beyond Babbling                                                  Designing a Better             FC                               & Humanities Building
    Meet a Woman                    Second Sunday                   AT                                                               America – Interactive          10:00 a.m. - 11:00 a.m. and
    Scientist!                      FCP                                                             To Infinity and Beyond:                                                                                                          Eco-Geo Expedition
                                                                    6:30 p.m. - 7:30 p.m.                                            Family Tour                    11:15 a.m. - 12:15 p.m.          CCPLS Family Tech Time          AFTC
    FTC                             1:00 p.m. - 4:00 p.m.           Toco Hills Library              Science, Fiction, and            AFT                            Midtown International School     FTC
    2:00 p.m. - 4:00 p.m.           High Museum of Art                                              Popular Understandings           10:00 a.m. - 12:00 p.m.
                                                                                                                                                                                                                                     11:00 a.m. - 2:00 p.m.
                                                                                                                                                                                                     1:00 p.m. - 4:30 p.m.           Arabia Mountain Nature
    General Assembly
                                                                    The Science of Cannabis         of Outer Space                   David J. Sencer CDC Museum     Grow - Freeze - Eat:             Mountain View Regional          Center
                                    Don't You Snap at Me!           A                               AT
                                    AFTC                                                                                                                            Become a Strawberry              Library
    Getting Dirty: Exploring                                        7:30 p.m. - 8:30 p.m.           7:00 p.m. - 8:30 p.m.
                                                                                                                                     Bio-Bus: DNA is for
                                                                                                    Georgia Center for the Book                                     Scientist!                                                       Family Science Carnival
    Soil on Atlanta Farms           2:00 p.m. - 3:30 p.m.           Manuel's Tavern                                                  Families                       FC                               Silver Scream Science
    FC                              Outdoor Activity Center                                                                                                                                                                          FC
                                                                                                                                     FC                             10:00 a.m. - 12:00 p.m.          Spookshow                       1:00 p.m. - 4:00 p.m.
    2:00 p.m. - 5:00 p.m.                                           Neuro-Engineering:              Meet a Scientist!                2:30 p.m. - 4:00 p.m.          UGA Extension Fulton County      AFTC                            The Paideia School
    Urban Fresh Farm                Walking with the                Blurring the Lines
                                                                                                    A                                Norcross Library               - East Point Office              1:30 p.m. - 3:00 p.m. and
                                    Mesozoic Giants                 Between Mind and
                                                                                                    7:00 p.m. - 9:00 p.m.
                                                                                                                                                                                                     10:30 p.m. - 12:00 a.m.
    Escape Lab                      AT                                                              Eventide Brewing                                                                                                                 Genius Camp: Makers
                                                                    Machine                                                          Communicating the              Swarm Science: How               Plaza Theatre
                                                                                                                                                                                                                                     FTC
    TA                              4:00 p.m. - 5:30 p.m.
                                    Fernbank Museum of Natural
                                                                    A                                                                Science of the Georgia         Honey Bees Make                                                  1:00 p.m. - 4:00 p.m.
    2:00 p.m. - 6:00 p.m.
    Clough Undergraduate            History
                                                                    7:30 p.m. - 9:30 p.m.           THURSDAY 3/14                    Coast                          Decisions                        Unveiling the Internet          Georgia State University Arts
                                                                    Monday Night Garage             Insects Around Us                AT                             AT                               FT                              & Humanities Building
    Learning Commons at
    Georgia Tech                                                                                    FTC                              7:00 p.m. - 9:00 p.m.          10:00 a.m. - 12:00 p.m.          2:00 p.m. - 3:00 p.m.
                                    MONDAY 3/11                     WEDNESDAY 3/13
                                                                                                    10:00 a.m. - 12:00 p.m.          Little Five Points Community   Blue Heron Nature Preserve       Emory Mathematics &
                                                                                                                                                                                                                                     Udderly Amazing
                                    Chemistry Adventures                                            GSU Perimeter College,           Center Cafe                                                     Science Computer Lab
                                                                                                                                                                    Field Research Center                                            FTCP
    DESIGNORAMA                                                     Science Behind the
                                    FTC                                                             Decatur Campus                                                                                                                   2:00 p.m. - 2:45 p.m. and
    FC                                                              Scenes at Clorox
    3:00 p.m. - 6:00 p.m.
                                    1:30 p.m. - 2:30 p.m.                                                                            Intro to Curling:              Mapping the Brain                Bitter Spirits                  3:00 p.m. - 3:45 p.m.
                                                                    FTC                                                                                                                              A
    Drew Charter School
                                    GSU Perimeter College                                           STEMCon                          Exploring the Boundary         AT                                                               Atlanta History Center
                                                                    10:00 a.m. - 1:00 p.m.
                                    Clarkston Campus                                                C T                              Where Granite Meets Ice        10:00 a.m. - 12:00 p.m.          3:00 p.m. - 5:00 p.m.
                                                                    The Clorox Company                                                                                                               Venue TBA
                                                                                                    10:00 a.m. - 2:00 p.m.           AT                             Arbor Montessori School                                          Roadside Geology
    Superhero Science
                                    No Memory of the Past,                                          Henderson MIddle School          7:30 p.m. - 9:30 p.m.                                                                           AT
    Night                                                           The Journey of Our                                                                                                               Science of Wine
    FC P
                                    No Memories for the                                                                              Center Ice Arena               STEM Gems: Giving                                                2:00 p.m. - 5:00 p.m.
                                    Future                          Water                           Pi Day                                                                                           A
    6:30 p.m. - 8:30 p.m.                                                                                                                                           Girls Role Models                                                First Presbyterian Church of
                                                                    AFT                             FCP                                                                                              6:00 p.m. - 7:30 p.m.           Atlanta Parking Lot
                                    AT                                                                                                                              FTC
    Children's Museum of Atlanta
                                    7:00 p.m. - 8:00 p.m.
                                                                    11:00 a.m. - 1:00 p.m.          10:00 a.m. - 4:00 p.m.           SATURDAY 3/16                  10:00 a.m. - 12:00 p.m.          City Winery
                                    Manuel's Tavern
                                                                    Johns Creek Environmental       Children's Museum of Atlanta     Family Zoo Safari Camp         Spelman College                                                  Astronaut or Aquanaut?
    Guthman Musical                                                 Campus                                                           FC                                                              Solve for X Variety             FC
    Instrument Competition                                                                          Will Nano-Tattoos Make
                                                                                                                                     9:00 a.m. - 12:00 p.m.
                                                                                                                                                                                                     Show
    AFT
                                    Eating Bugs: A Graphic                                                                                                          Exploring the Nanoscale                                          3:00 p.m. - 4:00 p.m.
                                                                    Code the Glow                   Your Remote Control
                                                                                                                                     Zoo Atlanta
                                                                                                                                                                    FTC                              A                               Metropolitan Library
    7:30 p.m. - 9:30 p.m.           Novelist's Perspective          AFTC
                                    FTC                                                             Obsolete?                                                       10:00 a.m. - 1:00 p.m.           8:30 p.m. - 10:00 p.m.
    Ferst Center for the Arts
                                    7:00 p.m. - 8:00 p.m.
                                                                    1:00 p.m. - 3:00 p.m.
                                                                                                    AT
                                                                                                                                     Full STEAM Ahead!              Marcus Nanotechnology            Highland Inn Ballroom           Constellations
                                                                    GSU Perimeter College,                                           FTCP
                                    Little Shop of Stories                                          7:00 p.m. - 8:00 p.m.                                           Building Atrium                                                  AFTC
                                                                    Dunwoody Campus                                                  9:00 a.m. - 12:00 p.m.
                                                                                                    Centergy One Building                                                                            Starry Night                    3:00 p.m. - 4:30 p.m.
                                                                                                                                     Westlake High School
                                    The Most Unknown                                                                                                                                                 AFTC                            Ebster Recreation Center
                                    A                                                                                                                                                                8:30 p.m. - 10:30 p.m.
                                    7:00 p.m. - 9:30 p.m.                                                                                                                                            Hard Labor Creek State Park
                                    Orpheus Brewing                                                                                                                                                  Observatory                     Continued on next page

6         For updates, tickets and more, visit AtlantaScienceFestival.org       P = Preschool (ages 0-4) C = Children (ages 5-12)   T = Teens (ages 13-18) F = Families A = Adults E = Educators                                              #ATLSciFest            7
ATLANTA SCIENCE FESTIVAL AT A GLANCE
    SUNDAY 3/17                     Science Trivia!                 Fernbank Forest Native        Chemistry Carnival
                                    A                               Plants & Wildflower Tour      FTC
    (CONTINUED)                     7:00 p.m. - 9:00 p.m.           AFTC                          3:30 p.m. - 7:00 p.m.
                                    Monday Night Garage             2:00 p.m. - 4:00 p.m.         Emory University Atwood
    Splash into Stream                                              Fernbank Museum of Natural    Chemistry Center
    Science                         The Story Collider              History
    AFTCP                           A                                                             Animals - Just Like Us!
    3:00 p.m. - 5:00 p.m.           8:00 p.m. - 9:30 p.m.           Bio-Bus: Chemistry:           FC
    Cascade Springs Nature          Highland Inn Ballroom           Acids, Bases &                6:00 p.m. - 7:00 p.m.
    Preserve                                                                                      Little Shop of Stories
                                                                    Indicators
                                                                    FTC
    ChangeMaker Faire               WEDNESDAY 3/20                  Sessions at 2:30 p.m. and     Citizen Science Mini-
    AFTCE                           Outdoor STEAM                   3:30 p.m.                     Hackathon Workshop
    3:00 p.m. - 6:00 p.m.           FC                              Toco Hills Library            TC
    Amana Academy Charter           9:00 a.m. - 2:00 p.m.
                                                                                                  6:00 p.m. - 9:00 p.m.
    School                          Outdoor Activity Center
                                                                    CDC Museum Open               Math and Science Center
                                                                                                  Emory University
                                                                    House
                                    Science at the Benz
    MONDAY 3/18                     FC
                                                                    AFT
    Mike Mongo's Astronaut                                          4:00 p.m. - 7:00 p.m.         Critters & Cabernet
                                    9:00 a.m. - 1:30 p.m.
                                                                    David J. Sencer CDC Museum    A
    Job Fair                        Mercedes-Benz Stadium
                                                                                                  7:30 p.m. - 9:00 p.m.
    C T
                                                                                                  The Amphibian Foundation
    8:00 a.m. - 4:00 p.m.                                           Become an
                                    Bio-Bus: Chemistry:

                                                                                                                                                Pop Up Party!
    Fernbank Science Center                                         Archaeologist
                                    States of Matter                                              Intro to Curling:
                                                                    FC
                                    FTC
    Beatrice the Biologist:                                         6:00 p.m. - 8:00 p.m.         Exploring the Boundary
                                    Sessions at 3:30 p.m., 4:30
    Comic Strip Science             p.m., and 5:30 p.m.
                                                                    Brownwood Park Pavilion       Where Granite Meets
    ATF                             South Cobb Regional Library                                   Ice
    7:00 p.m. - 9:00 p.m.                                           Gwinnett 4-H Wacky            AT
    Manuel's Tavern
                                    Is Cursive Still a Thing?:      Science Night from UGA        7:30pm - 9:30pm
                                                                                                  Center Ice Arena
                                    Calligraphy & Cocktails         Extension
                                                                    FTC
    TUESDAY 3/19                    A
                                                                    6:30 p.m. - 8:00 p.m.         Ada and the Engine
                                    6:30 p.m. - 8:30 p.m.
    Frogs Fly Home: A                                               Gwinnett County Government    AT
                                    The Vista Room at Napoleon's
    Conservation Success                                            Annex                         7:30 p.m. - 9:30 p.m.
    Story                                                                                         Tarbutton Performing Arts
    ATC                             Science on Stage: The                                         Center, Oxford College
                                                                    Math Trivia: Fun to the
    10:30 a.m. - 11:30 a.m. and     Forgotten Organ
                                    AT                              (n+1)st Degree!
    7:00 p.m. - 8:00 p.m.
    Atlanta Botanical Garden        6:30 p.m. - 9:30 p.m.           A                             SATURDAY 3/23
                                                                    7:30 p.m. - 9:30 p.m.
                                    Carter Presidential Library &                                 March for Science -
                                                                    My Parents' Basement
    It's My Brain! My Brain
                                    Museum                                                        Atlanta
                                                                                                  AFTC
    Made Me Do It!                                                  Ada and the Engine
    FTC                             Science Improv                                                10:00 a.m. - 12:00 p.m.
                                    AT                              AT                            Historic Fourth Ward Park
    4:00 p.m. - 6:00 p.m.                                           7:30 p.m. - 9:30 p.m.
    Morehouse College Nabrit-       7:00 p.m. - 9:00 p.m.

                                                                                                                                   Saturday, March 9 • 11am - 12pm
                                    Whole World Improv Theater      Tarbutton Performing Arts
    Mapp-McBay Hall                                                 Center, Oxford College

                                    Choose Your Own
    Bio-Bus: Animal                                                                               Exploration Expo
                                                                    FRIDAY MARCH 22
    Diversity
    FC
                                    (Climate) Adventure!
                                    AT
                                    7:00 p.m. - 9:00 p.m.
                                                                    Science for EveryBODY
                                                                    FTCP
                                                                                                  Saturday, March 23                                         $15
    5:00 p.m. - 7:00 p.m.                                                                         11:00 a.m. – 4:00 p.m.
    (Sessions start every 30
    minutes)
                                    Eventide Brewing                9:00 a.m. - 3:00 p.m.
                                                                    Chattahoochee Technical       Piedmont Park                                   $10 for kids 12 and under
                                                                    College, North Metro Campus
    Embry Hills Library
                                    THURSDAY 3/21                                                 This event is rain or shine.
                                                                                                                                      Glenn Memorial Church • 1660 N Decatur Rd • Atlanta, GA 30307
                                    Bio-Bus: Elementary
    Cobb 4-H Family                                                 Galapagos George,
                                    Weather
    Science Night                                                   the Little Tortoise That
                                    FC
    FC                              10:30 a.m. - 11:30 a.m.         Could: A Puppetry                                            The insanely popular science-themed podcast "Wow in the World" comes to
    6:00 p.m. - 8:00 p.m.                                           Adventure!                    P = Preschool (ages 0-4)
    Cobb County Extension
                                    South Fulton Branch Library
                                                                    FC                                                             life on stage with the Wow in the World Pop Up Party! Host Mindy Thomas
    Office                                                          10:00 a.m. - 11:00 a.m. and   C = Children (ages 5-12)
                                    Roadside Geology
                                    AT
                                                                    11:30 a.m. - 12:30 p.m.                                         will wow us with games and skits with mad musical accompaniment by
                                                                                                  T = Teens (ages 13-18)
    Buzz on Bees                                                    Center for Puppetry Arts
    AT
                                    1:00 p.m. - 4:00 p.m.                                                                         the Pop Ups - creators of the "Wow in the World" theme song! Curious kids
                                    Plaza outside High Museum                                     F = Families
                                                                    Physics Live!
    7:00 p.m. - 8:00 p.m.
    Peachtree Road United
                                    on Symphony Hall side
                                                                    FCP                           A = Adults
                                                                                                                                 and their grown-ups will be immersed in science, wonder, imagination, and
    Methodist Church                                                3:30 p.m. - 7:00 p.m.
                                                                    Emory University, Math and    E = Educators
                                                                                                                                                   music and leave this event saying "WOW"!
                                                                    Science Building Atrium

8         For updates, tickets and more, visit AtlantaScienceFestival.org                                                                                                                         #ATLSciFest   9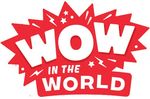 SATURDAY, MARCH 9
SATURDAY, MARCH 9

                                                   SATURDAY, MARCH 9                                                                    Not Just Newts: Behind the Scenes with the
                                                                                                                                        Amphibian Foundation
                                                                                                                                                                                                                                  2:00 p.m. - 4:00 p.m.
                                                                                                                                                                                                                                  The Amphibian
                                                                                                                                                                                                                                  Foundation
                                                                                                                                                                                                                                  4055 Roswell Rd NE.
                                                                                                                                        Families, Teens, Adults, Children                                                         Atlanta, GA 30342
                                                                                                                                        Atlanta is home to a unique nonprofit dedicated to the conservation and                   Fee: Free with advance
                                                                                                                                        research of amphibians amidst a global population decline. In 2016, The                   registration
                    SIGNATURE EVENT
                    11:00 a.m. - 12:00 p.m.
                                                   Wow in the World Pop Up Party                                                        Amphibian Foundation formed to focus on conserving two of Georgia's most
                    Glenn Memorial United          Children, Families                                                                   imperiled species (Gopher Frog and Flatwoods Salamander), and since then has
                    Methodist Church                                               The insanely popular science-themed podcast          begun working on other native and globally endangered amphibians. Closed
                    1660 N Decatur Rd                                              "Wow in the World" comes to life on stage with       to the public, this is a chance to see the conservation collections and meet
                    Atlanta, GA 30307                                              the Wow in the World Pop Up Party! Host              Foundation staff working hard to save these vital and sensitive animals from
                    Fee: $15, $10 for kids 12                                                                                           extinction. Parking is available on site. Check online to register.
                                                                                   Mindy Thomas will wow us with games and skits
                    and under
                                                                                   with mad musical accompaniment by the Pop            Presented by: The Amphibian Foundation
                                                                                   Ups - creators of the "Wow in the World" theme
                                                                                   song! Curious kids and their grown-ups will be
                                                                                   immersed in science, wonder, imagination, and        Complete the Circuit: Meet a Woman Scientist!                                             2:00 p.m. - 4:00 p.m.
                                                                                                                                                                                                                                  General Assembly at
                                                   music and leave this event saying "WOW"!                                             Families, Teens, Children                                                                 Ponce City Market
                                                   Launched in May 2017, Wow in the World is a podcast for curious kids and their       Young girls need female role models if we want to close the gender gap in science         675 Ponce De Leon
                                                   grown-ups that leads listeners on a journey away from their screens, inside                                                                                                    Avenue NE, 2nd Floor
                                                                                                                                        and engineering. This event is a chance for middle-school girls to meet face-to-
                                                                                                                                                                                                                                  Atlanta, GA 30308
                                                   their brain, out into space, and deep into the coolest new stories in science,       face with real women in science, ask questions about their careers, and imagine           Fee: $5 per family
                                                   technology, and innovation. Distributed by NPR, Wow in the World marks the           themselves as scientists, too. Together, we'll build a circuit and play games to
                                                   first show for kids in the public broadcaster's 47-year history and was one of the   encourage discussion. Parents will learn about how to nurture their daughter's love
                                                   most downloaded Podcasts of 2017.                                                    of science and help them succeed. And there will be ice cream! Low cost paid
                                                   Presented by: Atlanta Science Festival, WABE - 90.1FM, Emory University              parking available in the lot. Check online for tickets.
                                                                                                                                        Presented by: 500 Women Scientists, ATL Pod, STEMPower
                    1:00 p.m. - 3:00 p.m.          Science of Superpowers
                    Carter Presidential Library
                    & Museum                       Adults, Families, Teens, Children                                                    Getting Dirty: Exploring Soil on Atlanta Farms                                            SIGNATURE EVENT
                                                                                                                                                                                                                                  2:00 p.m. - 5:00 p.m.
                    441 Freedom Pkwy NE            Atlanta's mightiest heroes have come together as a team for this special ASF         Children, Families                                                                        Urban Fresh Farm
                    Atlanta, GA 30307              event. That's right - we're bringing together superhero scientists and engineers                                       Drop in anytime to this open house event to see         1211 Joseph E. Boone
                    Fee: Free                      to tell us more about what parts of superhero science are actual science and                                                                                                   Blvd NW
                                                                                                                                                                          what's in your soil and learn about urban
                                                   what is still science fiction. Ever wonder if you'll have A.I. that can transition                                                                                             Atlanta, GA 30314
                                                                                                                                                                          agriculture in Atlanta! Learn from farmers and
                                                                                                                                                                                                                                  Fee: Free with advance
                                                   to physical form? What are the chances that aliens will look human? Will                                               scientists about how to start your own garden,          registration
                                                   soldiers have computerized weapons systems in an armored exoskeleton suit?                                             potential risks from soil contamination, and simple
                                                   Moderated by Dr. Lisa Yaszek, Professor of Science Fiction Studies at Georgia                                          ways to clean your soil. Don't forget to bring your
                                                   Tech, our panel will feature experts in artificial intelligence, astrobiology, and                                     own soil in a Ziploc bag to be tested for heavy
                                                   nanotechnology. Come join the conversation!                                                                            metals! Advance registration appreciated, but not
                                                   This event will take place in the lobby with some presenters in the adjacent         required. Any who register in advance will be given seeds and a startup kit. Check
                                                   theater space. Free parking available on site.                                       online to register.
                                                   Presented by: The National Archives, The Jimmy Carter Presidential                   Presented by: Emory University, Historic Westside Gardens, City of
                                                   Library and Museum, Georgia Institute of Technology                                  Atlanta, Environmental Protection Agency

                    SIGNATURE EVENT                Mathapalooza                                                                         Escape Lab                                                                                SIGNATURE EVENT
                                                                                                                                                                                                                                  2:00 p.m. - 6:00 p.m.
                    1:00 p.m. - 4:00 p.m.
                    Ebster Recreation Center       Adults, Families, Children                                                           Teens, Adults                                                                             Clough Undergraduate
                    105 Electric Ave                                                  Explore the wonder of mathematics, art,                                             It is the year 3018 and civilization is in ruins. You   Learning Commons at
                    Decatur, GA 30030                                                                                                                                     are searching for a way to rebuild society, and         Georgia Tech
                                                                                      performance, and magic! Spend the afternoon
                    Fee: Free                                                                                                                                                                                                     266 Fourth St, NW
                                                                                      exploring puzzles and games, and engaging                                           the key lies within the abandoned laboratories
                                                                                                                                                                                                                                  Atlanta, GA 30332
                                                                                      with mathematics through music, magic tricks,                                       of Georgia Tech. Upon detection of your                 Fee: $5
                                                                                      movement, and visual art. You will be amazed at                                     presence, the laboratories have gone into
                                                                                      the beauty of mathematics and how it shows up                                       lockdown and you are trapped. Utilize your
                                                                                      everywhere in our lives.                                                            knowledge and intuition in order to escape and
                                                                                                                                                                          revitalize society.
                                                                           Presented by: Georgia Institute of
                                                                           Technology, Kennesaw State University,                       Create or join a team of up to 10 other scientists to solve these biology, physics,
                                                   Spelman College, Mathematics in Motion, Inc.                                         and chemistry-based challenges! New challenges begin every hour. Check
                                                                                                                                        online for parking information and tickets.
                                                                                                                                        Presented by: Georgia Institute of Technology

   10               For updates, tickets and more, visit AtlantaScienceFestival.org                                                                                                                                                         #ATLSciFest       11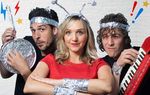 SATURDAY, MARCH 9

                                                                                                                                                                                                                                                               SUNDAY, MARCH 10
                    3:00 p.m. - 6:00 p.m.
                    Drew Charter School
                    (Elementary Academy)
                                                   Sharing our Science: Drew Charter School

                                                   DESIGNORAMA
                                                                                                                                              SUNDAY, MARCH 10
                    301 East Lake Blvd.
                    Atlanta, GA 30317              Children, Families
                    Fee: Free                      DESIGNORAMA is Drew Charter School's annual family-friendly celebration
                                                   of inventing, making and creating. This family-friendly event brings together
                                                   makers, crafters, inventors, hackers, scientists, and artists for a fair full of fun and
                                                                                                                                                                                                                                    SIGNATURE EVENT
                                                   inspiration. Come see what others are making and be inspired to tap into your              Family Zoo Yoga: "Panda"monium Style                                                  8:30 a.m. - 9:30 a.m.
                                                   own creativity!                                                                            Teens, Families, Children                                                             Zoo Atlanta
                                                   Presented by: Drew Charter School                                                                                                                                                800 Cherokee Ave SE
                                                                                                                                                                                Forget Downward Dog! We're doing Downward
                                                                                                                                                                                                                                    Atlanta, GA 30315
                                                                                                                                                                                Panda! Get down with Zoo Atlanta's pandas in a      Fee: $10/person
                                                                                                                                                                                new way through the Family Yoga Program.
                    6:30 p.m. - 8:30 p.m.          Superhero Science Night                                                                                                      During this hour-long event for families, you'll
                    Children's Museum of                                                                                                                                        enjoy yoga featuring panda-inspired poses.
                    Atlanta                        Families, Children, Preschool
                                                                                                                                                                                After yoga, we'll explore more about pandas,
                    275 Centennial Olympic         Calling all superheroes! Grab your super-suits and join us at Children's Museum                                              their habitat, and how we all can work to
                    Park Drive NW                  of Atlanta to learn how to save the world with the power of STEM! Find out if
                    Atlanta, GA 30313                                                                                                                                           conserve this unique species. After the class, we
                                                   your lungs can hold as much air as Aquaman's, learn how Iron Man uses forces
                    Fee: $10/Museum                                                                                                           encourage you to stick around visit the Zoo. All non-Zoo members will be
                                                   to fly, shape magnetic fields like Polaris, and enter the Batcave to help catch
                    Members; $20/Museum                                                                                                       provided with a 20% off coupon to use towards Zoo admission. Free parking
                    Non-Members                    Gotham's villains! You won't want to miss these out-of-this-world experiments,             available on site. Check online for tickets.
                                                   extraordinary shows, and incredible activities where both your wits and
                                                   imagination will be put to the superhero test! Check online for tickets.
                                                                                                                                              Presented by: Zoo Atlanta
                                                   Presented by: Children's Museum of Atlanta

                                                                                                                                              Rock n' Walk                                                                          10:00 a.m. - 3:00 p.m.
                    7:30 p.m. - 9:30 p.m.          Guthman Musical Instrument Competition                                                     Adults, Families, Teens, Children
                                                                                                                                                                                                                                    Historical &
                                                                                                                                                                                                                                    Environmental
                    Ferst Center for the Arts at
                    Georgia Tech                 Teens, Families, Adults                                                                      Millions of years ago, a massive magma chamber cooled below ground near               Education Center,
                    349 Ferst Dr NW                                                                                                           Atlanta, never erupting through to the surface. Now, we call it Stone Mountain.       Stone Mountain Park
                                                 A music, engineering, and tech mashup, the Georgia Tech Margaret Guthman
                    Atlanta, GA 30332                                                                                                                                                                                               1000 Robert E. Lee
                                                 Musical Instrument Competition is an annual event aimed at identifying the                   Join GSU Geosciences on a hike to explore this unique granite dome. You can
                    Fee: Free                                                                                                                                                                                                       Blvd.
                                                 world's next generation of musical instruments and unveiling the best new                    start the hikes or swing by for a hands-on learning session at the Historical and     Stone Mountain, GA
                                                   ideas in musicality, design, engineering, and impact. The Guardian called the              Environmental Education Center where the geologists will explore the history of       30083
                                                   competition "The Pulitzer of the New Instrument World," and The New York                   this notable natural landmark. You'll also be able to 'walk' a Giant Traveling Map    Fee: Free with
                                                   Times described the "special, otherworldly sound that you can feel permeating              of Georgia, engage in activities with rock and mineral specimens, and explore         admission to park
                                                   your soul" which became the hallmark of the competition. Fast Company                      other natural landscapes using Google Cardboard VR as you make your way up
                                                   explained how Guthman's "Futuristic Instruments will change how we make                    the mountain. Groups will depart the Education Center frequently.
                                                   music," and the Atlanta Magazine suggests that "at the Guthman Competition,                Presented by: Georgia State University
                                                   innovative instruments just might predict the future of music."
                                                   Presented by: Georgia Institute of Technology

                                                                                                                                              How Humans Move: Physiology & Biomechanics                                            12:00 p.m. - 5:00 p.m.
                                                                                                                                                                                                                                    Georgia Tech
                                                                                                                                              Families, Children                                                                    Manufacturing Institute
                                                                                                                                              Humans are constantly in motion. But have you ever stopped to consider how,           813 Ferst Dr NW Atlanta,
                                                                                                                                              precisely, we're able to move the way we do? Join Georgia Institute of Technology     GA 30332
                                                                                                                                                                                                                                    Fee: Free
                                                                                                                                              PoWeR Lab for a fun afternoon demystifying what makes us run fast, the electricity
                                                                                                                                              required to flex your muscles, and so much more. You'll get your blood pumping
                                                                                                                                              through fun exercises while you test high-tech gadgets and learn how engineers
                                                                                                                                              are designing wearable devices that will make it easier for humans to walk in the
                                                                                                                                              near future.
                                                                                                                                              Presented by: Georgia Institute of Technology PoWeR Lab

   12               For updates, tickets and more, visit AtlantaScienceFestival.org                                                                                                                                                           #ATLSciFest        13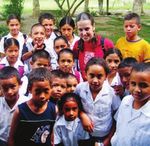 MONDAY, MARCH 11
SUNDAY, MARCH 10

                                                                                                                                        MONDAY, MARCH 11
                   SIGNATURE EVENT
                   1:00 p.m. - 4:00 p.m.          Genius Camp: Makers
                   Georgia State University       Families, Teens, Children
                   Arts & Humanities
                   Building                                                          Join in the maker movement at Georgia State
                   ExLab, Room 200                                                   University's EXLAB! Learn how to create a 3D
                   10 Peachtree Center                                               design, scan an object and prepare it for 3D
                   Avenue                                                            printing, solder your own Georgia State
                   Atlanta, GA 30303                                                 University LED keepsake, view a demo of the
                   Fee: Free with advance
                   registration                                                      laser cutter, and practice on a sewing machine.    Chemistry Adventures                                                                    1:30 p.m. - 2:30 p.m.
                                                                                                                                                                                                                                GSU Perimeter
                                                                                     Check online for parking and registration          Families, Teens, Children                                                               College Clarkston
                                                                                     information.                                       Join us for three chemistry adventures using "redox reactions." We'll teach             Campus
                                                  Note: Note this event repeats on March 10, 16 and 17.                                 you about these amazing chemical reactions that can change materials around             Building CC, Room
                                                                                                                                        us. You'll then start your adventure by creating an "iodine clock." Then, you           2190
                                                  Presented by: Georgia State University                                                                                                                                        555 North Indian
                                                                                                                                        can decode a secret message by making it glow in the dark. Finally, you will
                                                                                                                                                                                                                                Creek Dr.
                                                                                                                                        use electrochemistry to create your own unique colorful design on a niobium             Clarkston, GA 30021
                                                                                                                                        metal necklace or keychain that you can take home. Join us on these chemistry           Fee: Free with
                   1:00 p.m. - 4:00 p.m.
                   High Museum of Art
                                                  Full STEAM Ahead Second Sunday                                                        adventures!                                                                             advance registration
                   1280 Peachtree St, NE          Families, Children, Preschool                                                         Please note: due to safety concerns, no children under 6 years old can
                   Atlanta, GA 30309              On the second Sunday of each month, the High Museum will offer free                   participate. All children under 16 must be accompanied and supervised by
                   Fee: Free
                                                  admission for all visitors and special family-friendly programming from 1 to          an adult at all times. Attendees that elect to participate in hands-on chemical
                                                  4 p.m. For this Second Sunday, we'll ask, "What do science, technology,               reaction activities assume all responsibility of loss or damage to self or property.
                                                  engineering, and math have to do with making art?" Looking at works of art in         Check online for parking and registration information.
                                                  our collection with scientists and artists, we will discover how art connects with
                                                                                                                                        Presented by: Georgia State University
                                                  these subjects as we explore the creative process. Paid parking is available in the
                                                  Woodruff Arts Center Garage.
                                                  Presented by: High Museum of Art
                                                                                                                                        No Memory of the Past, No Memories for the                                              7:00 p.m. - 8:00 p.m.
                                                                                                                                                                                                                                Manuel's Tavern
                                                                                                                                        Future                                                                                  602 North Highland
                   2:00 p.m. - 3:30 p.m.
                   Outdoor Activity
                                                  Don't You Snap at Me!                                                                 Adults, Teens                                                                           Ave. NE
                                                                                                                                                                                                                                Atlanta, GA 30307
                   Center                         Children, Families, Teens, Adults                                                     Mike Lemonick, Chief Opinion Editor at Scientific American and author visits
                                                                                                                                                                                                                                Fee: Free
                   1442 Richland Road             The snapping turtle is one of Atlanta's most despised vertebrates. Join us for a      ATLSciFest! Join us to hear him share research from his latest book, The
                   SW                                                                                                                   Perpetual Now, where he'll tell the tale of a victim of profound, irreversible
                                                  discussion and (completely safe) live exhibit exploring the biology, myths and
                   Atlanta, GA 30310
                                                  legends of our largest and most notorious native turtle — the snapping turtle.        amnesia and how she is helping neuroscientists deepen their understanding of
                   Fee: Free
                                                  See them up close and personal while learning about their ecology and the             how and why we remember.
                                                  role they play in our urban ecosystem. Learn about the Amphibian Foundation's         Presented by: Georgia Institute of Technology, A Cappella Books
                                                  urban turtle conservation programs which benefit our community as well as the
                                                  turtles in our neighborhoods.
                                                  Presented by: Amphibian Foundation, West Atlanta Watershed                            Eating Bugs: A Graphic Novelist's Perspective                                           SIGNATURE EVENT
                                                                                                                                                                                                                                7:00 p.m. - 8:00 p.m.
                                                  Alliance
                                                                                                                                        Children, Families, Teens                                                               Little Shop of Stories
                                                                                                                                                          Blue Delliquanti spent years researching and diving into the world    133A East Court
                                                                                                                                                          of entomophagy (the practice of eating insects) to write her          Square
                   4:00 p.m. - 5:30 p.m.
                   Fernbank Museum of
                                                  Walking with the Mesozoic Giants                                                                        graphic novel Meal. Come hear about her culinary adventures and       Decatur, GA 30030
                                                                                                                                                                                                                                Fee: $5/family
                   Natural History                Adults, Teens                                                                                           research process as she tells us all about how Meal came to be.
                   767 Clifton Rd NE              The Giants of the Mesozoic exhibit at Fernbank Museum of Natural History                                We'll have scientist and entomophagist Chelsea Thomas there to
                   Atlanta, GA 30307                                                                                                                      tell us more about why eating insects should be the wave of the
                                                  showcases one of the largest land animals that ever walked the earth
                   Fee: Free with advance                                                                                                                 future. And maybe you'll get to try one of these delightful treats!
                   registration                   (Argentinosaurus) and the world's largest land carnivore (Giganotosaurus). But
                                                  have you ever wondered about the origin of these Cretaceous superheroes?                                Check online for registration information.
                                                  Take a virtual trip to Patagonia, Argentina with paleontologist Anthony Martin,       Presented by: Little Shop of Stories
                                                  author of Dinosaurs Without Bones, as he explores what life was like for these
                                                  dinosaurs 100 million years ago. Call 404.929.6400 to register.
                                                  Presented by: Fernbank Museum of Natural History

   14              For updates, tickets and more, visit AtlantaScienceFestival.org                                                                                                                                                         #ATLSciFest      15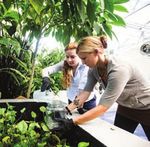 TUESDAY, MARCH 12
MONDAY, MARCH 11

                    7:00 p.m. - 9:30 p.m.          The Most Unknown                                                                      The Astrobiology of Star Wars                                                         5:00 p.m. - 7:00 p.m.
                    Orpheus Brewing                                                                                                                                                                                            GSU Perimeter
                    1440 Dutch Valley Pl,          Adults                                                                                Adults, Families, Teens                                                               College, Alpharetta
                    NE                             The Most Unknown is a captivating documentary that sends nine scientists              One with the Force are you? Join us for this all-ages Star Wars adventure where       Campus
                    Suite 2001                     to different parts of the world to explore the frontier of humanity's biggest         Professor Jay Dunn and Dr. Jessica Parilla will lead a discussion on how the          3705 Brookside Pkwy.
                    Atlanta, GA 30324              questions. What is dark matter? What is time? What is consciousness? Preceding        worlds and aliens of the Star Wars films compare to known planets and life in our     Alpharetta, GA 30022
                    Fee: Free                                                                                                                                                                                                  Fee: Free
                                                   the film will be a panel of Atlanta's own scientists exploring "the most unknown."    solar system and beyond. Along the way, we'll enjoy video clips inspired by Star
                                                   Together we will discover how themes from the film can not only advance               Wars and other sci-fi favorites. Young Jedi and Padawan alike are encouraged
                                                   scientific research but also enrich our own daily lives.                              to attend in their favorite sci-fi attire! Check online for parking and room
                                                   Presented by: Orpheus Brewery, Emory GRITS                                            information.
                                                                                                                                         Note: This event also happens on March 13 in Dunwoody.
                                                                                                                                         Presented by: Georgia State University, DroidBuilders
                    SIGNATURE EVENT                Unreal Time with Lew Lefton
                    8:00 p.m. - 9:30 p.m.
                    Synchronicity Theatre          Adults, Teens
                    1545 Peachtree St NW                                             Live for the Atlanta Science Festival only is...    Beyond Babbling                                                                       6:30 p.m. - 7:30 p.m.
                                                                                                                                                                                                                               Toco Hills Library
                    #102                                                             [insert grandiose music]...Unreal Time with Lew     Adults, Teens                                                                         1282 McConnell Dr
                    Atlanta, GA 30309                                                Lefton! Join our evening talk show where we'll                                                                                            Decatur, GA 30033
                    Fee: $10, Students $5                                                                                                Did you know that children begin to hear and learn language while still in the
                                                                                     be traveling through time and bringing              womb? Or that we can measure the physics of how their vocal tracts develop            Fee: Free
                                                                                     comedians, er, scientists from the past to give     to produce sound, while their brains develop to produce language? Dr.
                                                                                     us the scoop on how they really made their          Gordon Ramsay, an autism researcher and expert in infant speech, will use both
                                                                                     discoveries. Did Darwin first notice evolution in   physics and humor to show us how babies learn to talk – and how parents and
                                                                                     the creatures living in his beard? Head on over     caregivers play a crucial role in the process.
                                                   to find out! Check online for tickets.
                                                                                                                                         Presented by: Marcus Autism Center
                                                   Presented by: NSF/NASA Center for Chemical Evolution

                                                                                                                                                                                                                               7:30 p.m. - 8:30 p.m.
                                                                                                                                         The Science of Cannabis                                                               Manuel's Tavern
                                                                                                                                         Adults                                                                                602 North Highland

                                                   TUESDAY, MARCH 12
                                                                                                                                                                                                                               Ave. NE
                                                                                                                                         Marijuana - It's been around forever. Heck, even George Washington grew hemp          Atlanta, GA 30307
                                                                                                                                         at his home in Mount Vernon. This ancient plant is now being seen in a whole          Fee: Free with
TUESDAY, MARCH 12

                                                                                                                                         new light, however, as states and nations change their laws and attitudes about       advance registration
                                                                                                                                         the ancient plant. Find out what science has to teach us about cannabis biology,
                                                                                                                                         delivery, processing, therapeutics, and addiction as Georgia Tech professor,
                                                                                                                                         local comedian and cannabis researcher Dr. Pete Ludovice walks us through the
                    9:30 a.m. - 3:00 p.m.          Science Teachers @ Tech Day                                                           science of pot. Check online to register.
                                                                                                                                         Presented by: Doctor Pete Productions
                    Georgia Tech Student
                    Center                         Educators
                    350 Ferst Drive                Are you a high school Biology, Chemistry, Physics, or Earth/Environmental
                    Atlanta, GA 30332
                    Fee: $100 (includes
                                                   Science teacher who is looking for a way to make your subject matter relevant
                                                   and come alive? Then Science Teacher @ Tech Day is for you! This event at
                                                                                                                                         Neuro-Engineering: Blurring the Lines Between                                         SIGNATURE EVENT
                    lunch, parking, and                                                                                                                                                                                        7:30 p.m. - 9:30 p.m.
                    swag)
                                                   Georgia Tech involves cutting edge lab tours, collaboration with your peers to        Mind and Machine                                                                      Monday Night Garage
                                                   complete an authentic college-level freshman lab activity, conversations with         Adults                                                                                933 Lee St SW
                                                   Georgia Tech students about how to prepare your students for college, and                                                                                                   Atlanta, GA 30310
                                                                                                                                                                           Controlling computers and robots with               Fee: $5
                                                   enjoying the fun and excitement of science! Check online for registration and
                                                                                                                                                                           thoughts? Modifying brain activity to treat
                                                   parking information.
                                                                                                                                                                           disorders such as Alzheimer's Disease and
                                                   Presented by: Center for Education Integrating Science, Mathematics &                                                   depression without medication? New
                                                   Computing (CEISMC) at Georgia Tech, Georgia Tech College of Sciences                                                    neurotechnologies can sound like fantasy, but
                                                                                                                                                                           what is science fact and what is science fiction?
                                                                                                                                                                           As this technology blurs the lines between mind
                    10:00 a.m. - 1:00 p.m.         Representing the Underrepresented                                                                                       and machine, does it change our definition of
                    Northrop Grumman                                                                                                     what it means to be human? Local technology and ethics researchers leading the
                    2800 Century Pkwy NE           Children, Teens
                                                                                                                                         neuro-engineering revolution will address these questions in an engaging
                    Atlanta, GA 30345              Join us for an event exploring diverse voices in science. Our panel of scientists
                                                                                                                                         interactive discussion, including live demonstrations. Check online for tickets.
                    Fee: Free with advance         and engineers from underrepresented groups will share with you their career
                    registration                   paths, successes, and challenges as they found their way into their jobs. This
                                                                                                                                         Presented by: GT Neural Engineering Center, GT School of Electrical
                                                   event is designed for middle school girls. Space is limited. Email Sharon.Burks@
                                                                                                                                         and Computer Engineering, GT/Emory Department of Biomedical
                                                   ngc.com to register.
                                                                                                                                         Engineering, IEEE Brain initiative
                                                   Presented by: Northrop Grumman

   16               For updates, tickets and more, visit AtlantaScienceFestival.org                                                                                                                                                      #ATLSciFest      17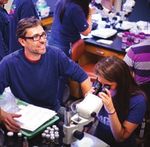 WEDNESDAY, MARCH 13
WEDNESDAY, MARCH 13

                                                     WEDNESDAY, MARCH 13                                                                           Bio-Bus: DNA is for Families
                                                                                                                                                   Children, Families
                                                                                                                                                                                                                                        5:00 p.m. - 7:00 p.m.
                                                                                                                                                                                                                                        Dalton Library
                                                                                                                                                                                                                                        310 Cappes Street
                                                                                                                                                   Let the Georgia State University Bio-Bus take you on a genetics adventure! DNA       Dalton, GA 30720
                                                                                                                                                   is for Families is an exciting series of hands-on activities where young learners    Fee: Free with
                                                                                                                                                   (ages 5-10) and their parents work together to explore how different traits are      advance registration
                      10:00 a.m. - 1:00 p.m.
                      The Clorox Company
                                                     Science Behind the Scenes at Clorox                                                           inherited. You'll work with DNA models, and models of people, to explore how
                                                                                                                                                   DNA plays a role in this process. Take your work home to show your friends! To
                      17 Lake Mirror Road            Families, Teens, Children                                                                     sign up for this event, contact Brandi Wyatt at 706-876-1360. Free parking is
                      Forest Park, GA 30297          Science is everywhere you look -- even on the shelves at your local store.                    available at the library. This event is offered in both Spanish and English. Note:
                      Fee: Free with                 Ever wonder how science and engineering help to make cleaning products?                       This event repeats at a different location on March 15.
                      advance registration           The Clorox Company wants to share with you a behind the scenes look at
                                                                                                                                                   Presented by: Georgia State University Bio-Bus Program
                                                     their manufacturing plant here in the Atlanta region. This cleaning site makes
                                                     products that you probably have at your own house right now. Come for a tour
                                                     of the facility where you will see robots, high tech manufacturing equipment
                                                     managed by our amazing team members, and so much more that help to keep
                                                                                                                                                   The Astrobiology of Star Wars                                                        5:00 p.m. - 7:00 p.m.
                                                                                                                                                                                                                                        GSU Perimeter College,
                                                     your world sparkling clean!                                                                   Adults, Families, Teens                                                              Dunwoody Campus
                                                                                                                                                   See description on page 17 for the same event in Alpharetta. Free parking            Building NC Rm 1100
                                                     We welcome families with children aged 7 and older. Close toed shoes are                                                                                                           2101 Womack Rd
                                                     required. Check online to register.                                                           available in Lots 6, 9, & 10
                                                                                                                                                                                                                                        Dunwoody, GA 30338
                                                     Presented by: The Clorox Company                                                                                                                                                   Fee: Free

                                                                                                                                                   Preparándonos para lo próximo: Líderes Latino                                        SIGNATURE EVENT
                                                                                                                                                                                                                                        6:00 p.m. - 7:30 p.m.
                      11:00 a.m. - 1:00 p.m.
                      Johns Creek Environmental
                                                     The Journey of Our Water                                                                      en STEM/Preparing for the Next: Latino Leaders                                       Meadowcreek High
                                                     Adults, Families, Teens
                      Campus
                      8100 Holcomb Bridge            Ever wonder where our water comes from and what happens to water before
                                                                                                                                                   in STEM                                                                              School
                                                                                                                                                                                                                                        4455 Steve Reynolds
                      Road                           and after we use it? Come take an educational journey through the entire water
                                                                                                                                                   Adults, Teens                                                                        Blvd
                      Roswell, GA 30022                                                                                                                                                                                                 Norcross, GA 30093
                                                                                                                                                                                      Únete a nosotros para un panel de científicos e
                      Fee: Free with advance
                                                     treatment cycle! Watch millions of gallons of water journey through the process of                                                                                                 Fee: Free
                                                     treatment, learn about the latest in treatment technology, and participate in a lab                                              ingenieros que discutirán sus experiencias en
                      registration
                                                     activity, all while touring a state-of-the-art treatment facility. See actual treated water                                      STEM. Este será un evento bilingüe y gratis.
                                                     and where it goes when it's all cleaned. Learn how what we do each day affects our                                               Join us for a panel of Latino scientists and
                                                     precious water resources. Check online for parking and registration information.                                                 engineers discussing their experiences in STEM.
                                                     Note: This event repeats on March 16.                                                                                            This free event will be bilingual.

                                                     Presented by: Fulton County's Johns Creek Environmental Campus                                                                   Presented by: Profesores de Georgia
                                                                                                                                                   Tech/ Georgia Tech Faculty

                      1:00 p.m. - 3:00 p.m.          Code the Glow                                                                                                                                                                      6:00 p.m. - 8:00 p.m.
                      GSU Perimeter College,
                      Dunwoody Campus
                                                     Adults, Families, Teens, Children                                                             Sharing our Science: Sandy Springs Education Force
                                                                                                                                                                                                                                        North Springs Charter
                      Building NB, Room
                      2100
                                                     The next time your friends stop by, your home will be "lit." Smart home                       SSEF STEAM Showcase                                                                  High School - Main Gym
                                                                                                                                                                                                                                        7447 Roswell Road
                                                     technologies are right at your fingertips at our Code the Glow event, where you
                      2101 Womack Rd                 will create your own automated programmed lighting system using Arduino.
                                                                                                                                                   Families, Teens, Children                                                            Sandy Springs, GA
                      Dunwoody, GA 30338                                                                                                           Sandy Springs Education Force invites the entire community to their 9th annual,      30328
                                                     Arduino is a powerful, yet accessible, programmable microcontroller board that                                                                                                     Fee: Free
                      Fee: Free with advance                                                                                                       award-winning STEAM Showcase. No matter your age, you will enjoy dozens of
                      registration                   can be used for many automated projects. Georgia State University Professor of
                                                     Physics, Mathes Dayananda, will teach you how to use Arduino to program the                   interactive, hands-on technology and arts demonstrations from STEAM business
                                                     LED light strip, which you can take home to impress your friends. Check online                and educational leaders. Experience cutting-edge Internet of Things, robotics,
                                                     for parking and registration information.                                                     gaming, healthcare and entertainment exhibits and get inspired about what the
                                                                                                                                                   future holds!
                                                     Presented by: Georgia State University
                                                                                                                                                   Presented by: Sandy Springs Education Force

   18                 For updates, tickets and more, visit AtlantaScienceFestival.org                                                                                                                                                             #ATLSciFest       19
WEDNESDAY, MARCH 13

                                                                                                                                                                                                                                                               THURSDAY, MARCH 14
                      7:00 p.m. - 8:30 p.m.          To Infinity and Beyond: Science, Fiction, and                                            STEMCon                                                                               10:00 a.m. - 2:00 p.m.
                      Georgia Center for the                                                                                                                                                                                        Henderson MIddle
                      Book at the DeKalb             Popular Understandings of Outer Space                                                    Children, Teens                                                                       School
                      County Public Library          Adults, Teens                                                                            Disease detectives are hard at work here in Atlanta! Northrop Grumman                 2830 Henderson Mill Rd
                      215 Sycamore Street                                                                                                     employees use science and data daily as they help us battle germs. Meet up            Atlanta, GA 30341
                      Decatur, GA 30030              Do you ever wonder how science fiction has inspired scientists to explore the                                                                                                  Fee: Free with advance
                                                                                                                                              with us to learn how disease detectives fight contagions and become a disease
                      Fee: Free with                 universe—or what scientists think about the books, films, and video games that                                                                                                 registration
                                                                                                                                              detective yourself! Space is limited. Email Sharon.Burks@ngc.com to register.
                      advance registration           use their ideas? Have you ever been curious about where science fiction artists get
                                                     their inspiration for the exotic planets and alien creatures populating their stories?   Presented by: Northrop Grumman, Henderson Middle School
                                                     If so, then this is the event for you! Our panel brings Georgia Tech astrobiologist
                                                     Dr. Kennda Lynch, Emory physicist and popular science writer Dr. Sydney
                                                                                                                                                                                                                                    10:00 a.m. - 4:00 p.m.
                                                     Perkowitz, award winning science fiction author Jack McDevitt, and up-and-               Pi Day                                                                                Children's Museum of
                                                     coming queer young adult author Casey Alane Wilson together to explore these                                                                                                   Atlanta
                                                     questions and more. Check online to register.
                                                                                                                                              Families, Children, Preschool
                                                                                                                                                                                                                                    275 Centennial Olympic
                                                                                                                                              It's Pi Day at Children's Museum of Atlanta! On March 14th, the entire Museum         Park Drive NW
                                                     Presented by: The School of Literature, Media, and Communication at
                                                                                                                                              will celebrate a day of mathematical fun. Join Professor Labcoat at the Science       Atlanta, GA 30313
                                                     Georgia Tech, Georgia Tech Library
                                                                                                                                              Bar to test your math skills, watch a special performance based on the book Sir       Fee: Free with admission
                                                                                                                                              Cumference and the Dragon of Pi by Cindi Neuschwande, help the Imaginators
                                                                                                                                              find the missing pies, build a Pi symbol wall hanger in the Build It Lab, and more!
                      SIGNATURE EVENT
                      7:00 p.m. - 9:00 p.m.
                                                     Meet a Scientist!                                                                        Presented by: Children's Museum of Atlanta
                      Eventide Brewing               Adults
                      1015 Grant St SE                                                 We're scientists… Ask us anything! Come out
                      Atlanta, GA 30315                                                                                                                                                                                             7:00 p.m. - 8:00 p.m.
                      Fee: $12
                                                                                       for a social mixer with real-life scientists from      Will Nano-Tattoos Make Your Remote Control                                            Centergy One Building,
                                                                                       throughout Atlanta. This will NOT be a boring
                                                                                       lecture, but instead a fun, casual, game-filled        Obsolete?                                                                             Hodges Room
                                                                                                                                                                                                                                    75 5th St NW
                                                                                       evening, where you can have conversations              Adults, Teens                                                                         Atlanta, GA 30308
                                                                                       with us over beer about how we, as scientists,         What do clean drinking water for all, targeted cancer treatment, invisibility         Fee: Free
                                                     make new discoveries and solve the world's problems. You'll also learn more              cloaks, self-healing fabrics, quantum computing, a space elevator, and bendable
                                                     about the contributions of women and minorities to science. Come find out how            electronics have in common? They may all be possible through nanotechnology.
                                                     we're working to save the world! Your ticket comes with 2 drink tickets. More            Led by members of the Georgia Tech nanotechnology community, come
                                                     beer is available for purchase. Check online for tickets.                                learn about nanotechnology, its current applications, the hype surrounding its
                                                     Presented by: 500 Women Scientists, ATL Pod                                              development, and potential future uses. Then, join the discussion and share how
                                                                                                                                              you'd like nanotechnology to impact your life.
                                                                                                                                              Presented by: Southeastern Nanotechnology Infrastructure Corridor

                                                     THURSDAY, MARCH 14                                                                       Science & Spirituality: An Exploration of Gender                                      7:00 p.m. - 8:30 p.m.
THURSDAY, MARCH 14

                                                                                                                                                                                                                                    First Christian Church
                                                                                                                                              Identity                                                                              of Decatur GA
                                                                                                                                                                                                                                    601 W Ponce De Leon
                                                                                                                                              Adults, Teens                                                                         Ave
                                                                                                                                              What are the intersections and shared pathways between biology and belief?            Decatur, GA 30030
                      10:00 a.m. - 12:00 p.m.                                                                                                 What holistic approaches do science and spirituality offer to our bodies, our         Fee: Free
                      GSU Perimeter College,                                                                                                  selves? Join us to hear a panel of local scientists and theologians offer a wide
                      Decatur Campus
                      Building SC,                   Insects Around Us                                                                        range of insights in a safe space for open dialogue. Parking is available in the
                                                                                                                                              church parking lot and across the street in the Post Office.
                      Gymnasium (Rm 1100)            Families, Teens, Children
                      3251 Panthersville Road
                                                     Do you love insects? You will after this event! Sometimes friends, sometimes
                                                                                                                                              Presented by: First Christian Church of Decatur, Emory University
                      Decatur, GA 30034-
                      3832                           foes; insects have held a tempestuous place in human history. Explore the
                      Fee: Free                      fascinating world of insects, visiting stations where you can catch and observe
                                                     insects under microscopes, explore insect life cycles, create art inspired by our        Taste of Science                                                                      7:00 p.m. - 9:00 p.m.
                                                     insect friends, and dine on insect culinary treats (YUM).                                Adults, Teens                                                                         Fernbank Science
                                                                                                                                                                                                                                    Center
                                                     Free parking available in Lots 1 & 5.                                                    They say you are what you eat, so get to know yourself better by visiting             156 Heaton Park Dr.
                                                     Presented by: Georgia State University                                                   Fernbank Science Center for a taste of science! Enjoy culinary treats as local        Atlanta, GA 30307
                                                                                                                                              scientists offer their thought-provoking insight about threats to our food supply     Fee: $10
                                                                                                                                              and public health through engaging mini lectures. See what you learned when
                                                                                                                                              you cap off the evening by competing for free planetarium passes in our live,
                                                                                                                                              online game! Check online for tickets.
                                                                                                                                              Presented by: Fernbank Science Center, Warren Technical School's
                                                                                                                                              Culinary Program

   20                 For updates, tickets and more, visit AtlantaScienceFestival.org                                                                                                                                                         #ATLSciFest         21
THURSDAY, MARCH 14

                                                                                                                                                                                                                                                                      FRIDAY, MARCH 15
                     SIGNATURE EVENT                Science Riot                                                                           Communicating the Science of the Georgia Coast                                                    7:00 p.m. - 9:00 p.m.
                     7:30 p.m. - 9:30 p.m.                                                                                                                                                                                                   Little Five Points
                     Highland Inn Ballroom          Adults                                                                                 Adults, Teens                                                                                     Community Center
                     644 North Highland             Take some scientists, teach them the basics of comedy writing, and put them            Alligators, dolphins, ghost crabs, pelicans, live oaks, and wasps: oh my! In this                 Cafe
                     Avenue                         onstage for a live audience performance. Real Science. Real Experts. Real Funny.       highly energetic science communication workshop, adult and teen participants                      1083 Austin Ave NE
                     Atlanta, GA 30306              Check online for tickets.                                                              will engage in improvisational storytelling and movement-oriented activities                      Atlanta, GA 30307
                     Fee: $10                                                                                                                                                                                                                Fee: $5
                                                    Presented by: Georgia Tech College of Sciences, ScienceRiot.org                        to cultivate advocating for conservation of the Georgia coast. By accessing
                                                                                                                                           information from "micro-lectures" about animals, plants, and ecosystems
                                                                                                                                           delivered by scientist and author Dr. Anthony J. Martin, everyone is invited
                                                                                                                                           to delve into their creativity to find new and powerful ways to communicate
                                                                                                                                           factually, but also passionately, about taking care of our shorelines. Check online

                                                    FRIDAY, MARCH 15
                                                                                                                                           for tickets.
                                                                                                                                           Presented by: InterPlay Atlanta, Emory University
FRIDAY, MARCH 15

                                                                                                                                           Intro to Curling: Exploring the Boundary Where                                                    7:30 p.m. - 9:30 p.m.
                                                                                                                                                                                                                                             Center Ice Arena
                                                                                                                                           Granite Meets Ice                                                                                 5750 Roswell Rd NE
                                                                                                                                                                                                                                             Sandy Springs, GA
                                                                                                                                           Adults, Teens
                     10:00 a.m. - 12:00 p.m.
                     GSU Perimeter College,
                                                    The Sound of Light                                                                     You've seen that Winter Olympic sport with the rocks and sweeping and yelling,
                                                                                                                                                                                                                                             30342
                                                                                                                                                                                                                                             Fee: $25
                     Decatur Campus                 Families, Teens                                                                        but do you know what's actually going on? Sign up for this 2 hour class with the
                     Building SF Room               Theremins are musical instruments you play without touching them! They make            Atlanta Curling Club and we'll explain everything as you learn step-by-step how
                     2100-2101
                                                    strange, otherworldly sounds, like we find in old sci-fi movies, The Big Bang          to throw a stone and sweep it into the "house." We'll cover sweeping, collisions,
                     3251 Panthersville Road
                     Decatur, GA 30034-             Theory, and now on your own desk! Join us to learn how they work and then              why the stone "curls" in the wrong direction (hint: SCIENCE!) and more. All
                     3832                           make one to take home.                                                                 you need are sneakers and loose fitting clothing. Curling is an adaptable sport.
                     Fee: Free with                 Please note that walk-ups will not be permitted. You must have registered for          Check online for tickets.
                     advance registration           this event in advance. Check online for registration and parking information.          Note: This event has a second session on Friday, March 22.
                                                    Presented by: Georgia State University                                                 Presented by: Atlanta Curling Club

                     10:00 a.m. - 12:00 p.m.
                     David J. Sencer CDC
                                                    By the People: Designing a Better America –
                     Museum                         Interactive Family Tour
                     1600 Clifton Road, NE          Adults, Families, Teens
                     Atlanta, GA 30329-4027

                                                                                                                                        D I S C OV E RY
                     Fee: Free                      Visit the CDC Museum for a fun and interactive family tour of "By the People:
                                                    Designing a Better America." We'll focus on humanitarian design solutions in
                                                    the modern world, examining how design is addressing social, health, economic,
                                                    and environmental challenges faced by communities around the nation. The
                                                    exhibition is organized around six themes that embody current approaches
                                                    designers are taking to resolve complex issues. You'll get to tour the exhibit by

                                                                                                                                        A W A I T S
                                                    participating in a scavenger hunt, and challenge one another in an interactive
                                                    quiz. This tour is not appropriate for small children.
                                                    Presented by: David J. Sencer CDC Museum

                     2:30 p.m. - 4:00 p.m.
                     Norcross Library
                                                    Bio-Bus: DNA is for Families
                     6025 Buford Hwy.               Families, Children
                     Norcross, GA 30071             See description on page 19 for more information. To sign up for this event,
                     Fee: Free with
                                                    contact Meg Wilson at 770-978-5154. Free parking is available at the library.
                     advance registration
                                                    This event is offered in both Spanish and English.

                                                                                                                                                                                22
                                                                                                                                                                                  free & open to the public

                                                                                                                                                                                                     GSU EVENTS
                                                                                                                                                                                                      ACROSS THE
                                                                                                                                                                                                      METRO AREA
                                                                                                                                        # AT L S c i F e s t G S U               w w w. a t l a n t a s c i e nc e fe s t i va lg s u .com     # AT L S c i F e s t

   22                For updates, tickets and more, visit AtlantaScienceFestival.org                                                                                                                                                                   #ATLSciFest      23
SATURDAY, MARCH 16
SATURDAY, MARCH 16

                                                    SATURDAY, MARCH 16                                                                    Discovery Day: Eureka Labs
                                                                                                                                          Adults, Families, Teens, Children
                                                                                                                                                                                                                               9:30 a.m. - 2:00 p.m.
                                                                                                                                                                                                                               Georgia State
                                                                                                                                                                                                                               University Petit
                                                                                                                                          Join us for several exciting hands-on experiences and experiments in                 Science Center
                                                                                                                                          biology! Get right into the fun in our Lab Experiences where you will perform        100 Piedmont Ave SE
                                                                                                                                                                                                                               Atlanta, GA 30303
                                                                                                                                          experiments in: infectious diseases spread, crime scene analysis, and DNA
                                                                                                                                                                                                                               Fee: Free
                                                                                                                                          forensics. Visit our Open Labs to explore the structure of our body, view
                     9:00 a.m. - 12:00 p.m.
                     Zoo Atlanta
                                                    Family Zoo Safari Camp                                                                specimens of a diversity of animals, and investigate how to measure "vital signs"
                     800 Cherokee Ave SE            Families, Children                                                                    with a state-of-the-art interactive robotic "patient." Check online for parking
                     Atlanta, GA 30315              Come to the Zoo for a unique family exploration. This three-hour program for          information.
                     Fee: $12/person                parents with children 4-13 gives families hands-on, minds-on fun as they explore      Presented by: Georgia State University
                                                    what it is like to be a zookeeper, field researcher and conservationist. Fun will
                                                    include brainstorming with one of our keepers creating enrichment for animals,                                                                                             9:30 a.m. - 3:00 p.m.
                                                    using the technology of field researchers, and creating a family plan on how to       STEAM Teacher Seminar                                                                High Museum of Art
                                                    grocery shop sustainably. Each activity is designed to engage all members of the      Educators                                                                            1280 Peachtree St NE
                                                    family. Check online for tickets.                                                                                                                                          Atlanta, GA 30309
                                                                                                                                          Educators, come immerse yourself in art and science! Head on over to the High        Fee: $35, includes
                                                    Presented by: Zoo Atlanta                                                             Museum of Art for a behind-the-scenes look at the High Museum's permanent            lunch
                                                                                                                                          collection. Through our exploration of the connections between art and science,
                                                                                                                                          we'll host an interactive workshop emphasizing design thinking and creative
                     9:00 a.m. - 12:00 p.m.         Sharing our Science: Westlake High School                                             problem solving that you can take back to the classroom.
                     Westlake High School
                     2400 Union Road                Full STEAM Ahead!                                                                     Paid parking is available in the Woodruff Arts Center Garage. Additional day-of
                     Atlanta, GA 30331              Families, Teens, Children, Preschool                                                  details will be sent upon registration. Check online to register.
                     Fee: Free with advance                                                                                               Presented by: High Museum of Art
                                                    It's Full STEAM Ahead at Westlake! Where can you fly a drone, make an art
                     registration
                                                    masterpiece with a fan, code, make super cool science projects, explore and make
                                                    fascinating engineering projects, drive a robot, defy gravity, making outrageously
                                                                                                                                                                                                                               10:00 a.m. - 11:00 a.m. and
                                                    amazing slime, build hover cars, make tie dye clothes, and learn the science behind   Fashionable Circuits                                                                 11:15 a.m. - 12:15 p.m.
                                                    it all in one day? Come to Westlake High School to do these activities and so much
                                                                                                                                          Families, Children                                                                   Midtown International
                                                    more! It's what you've been waiting for! Check online for registration information.                                                                                        School
                                                                                                                                          Join the wearable technology craze and create your very own light up                 1575 Sheridan Rd NE
                                                    Presented by: Westlake High School, Camp Creek Middle School,
                                                                                                                                          accessories. After a quick review on circuit basics, kids will be unleashed to use   Elementary Science
                                                    Sandtown Middle School, STEM Compass, Inc.
                                                                                                                                          coin batteries and LEDs to create their own unique light up accessory. From          Lab, 1st Floor
                                                                                                                                          jewelry, to head lamps, insect bag tags, and goggles, the STEAM possibilities        Atlanta, GA 30324
                                                                                                                                          are limitless! You even get to take your design and supplies home with you!          Fee: $5 per family
                     9:30 a.m. - 2:00 p.m.
                     Georgia State
                                                    Discovery Day: Fusion Gallery - Breakthrough                                          Check online for tickets.

                     University Petit               Adults, Families, Teens, Children                                                     Presented by: Midtown International School
                     Science Center                 Art and science collide in Fusion Gallery: Breakthrough at Georgia State
                     100 Piedmont Ave SE            University. Nature inspires scientists to ask questions, but the mystery of
                     Atlanta, GA 30303                                                                                                                                                                                         10:00 a.m. - 12:00 p.m.
                     Fee: Free
                                                    the universe can also be expressed in other ways. GSU life & earth sciences           Grow - Freeze - Eat: Become a Strawberry                                             UGA Extension Fulton
                                                    students along with two-dimensional design students will collaborate to create
                                                    artistic expressions of scientific data. The "breakthrough" that the scientific       Scientist!                                                                           County - East Point
                                                                                                                                                                                                                               Office
                                                    data represents comes alive in these works as students work together to               Families, Children                                                                   1757 Washington Road
                                                    metaphorically express the essence of what the data teaches us. Student artists       Did you know a strawberry really isn't a berry - but a banana is? It's time to put
                                                                                                                                                                                                                               East Point, GA 30344
                                                    & scientists will be on hand to explore the artistic process and the science                                                                                               Fee: $10
                                                                                                                                          your science hats on and learn about strawberries! Join UGA Extension as we
                                                    behind each work. Come view their work in Fusion Gallery: Breakthrough. Check         learn about growing them in the ground, preserving and freezing them so they
                                                    online for parking information.                                                       don't go bad, and eating them as tasty treats. You'll be able to create and grow
                                                    Presented by: Georgia State University                                                your very own strawberry container garden to take home and make smoothies to
                                                                                                                                          enjoy before you leave! Check online for tickets.
                                                                                                                                          Presented by: UGA Extension - Fulton County, UGA Extension
                     9:30 a.m. - 2:00 p.m.
                     Georgia State
                                                    Discovery Day: Discovery Stations                                                     -Gwinnett County

                     University Petit               Adults, Families, Teens, Children
                     Science Center                 Explore four floors of hands-on science demonstrations from GSU departments
                     100 Piedmont Ave SE            and student groups. Learn about the science of ice-cream (and make some
                     Atlanta, GA 30303
                                                    yourself), the wonders of 3-D printing, create slime, touch brains, and get
                     Fee: Free
                                                    a picture of yourself as a mad scientist! Identify various dinosaur footprints
                                                    throughout the exhibits and exchange your scientific discoveries for a prize!
                                                    Check online for parking information.
                                                    Presented by: Georgia State University

   24                For updates, tickets and more, visit AtlantaScienceFestival.org                                                                                                                                                       #ATLSciFest          25