2017/2018 DIVISION REVIEW/PREVIEWS - FantasyGuru
Page content transcription
If your browser does not render page correctly, please read the page content below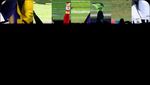 2017/2018 Division Review/Preview: AFC East
Joe Dolan

published on February 07, 2018

  Note: Free agency and salary data is from overthecap.com .

Buffalo Bills (9-7; 2nd in AFC East)
QUARTERBACKS

Tyrod Taylor – It's easy to feel bad for Taylor. Under the new regime of GM Brandon Beane and HC Sean McDermott, it's pretty obvious
to see that Taylor was not in the club's long-term plans. That was even more blatantly obvious this past off-season, when the Bills let
Robert Woods and Marquise Goodwin walk in free agency, while waiting until August to deal away Sammy Watkins. While the Bills
drafted Zay Jones traded for Jordan Matthews, and then acquired Kelvin Benjamin midseason, Taylor was obviously shorthanded
compared to past years. In 15 games, missing one with a knee injury, Taylor posted 263/420 passing for 2799 yards (62.6%, 6.7 YPA).
He threw 14 TDs and just 4 INT, while adding 84/427/4 rushing to ]nish 17.51 FPG, which ranked him 24th among QBs. In his three years
as Buffalo's starting QB, Taylor has thrown just 16 INT total, a number that wouldn't even have led the NFL this season alone (DeShone
Kizer threw 22). But with Taylor's remarkable ability to avoid turnovers comes a caveat – he's one of the least aggressive throwers in the
NFL, and has now frustrated multiple coaching staffs with his unwillingness to pull the trigger. That's why – right or wrong – he was
benched at one point for Nathan Peterman. The Peterman experiment, of course, failed, but Taylor is not likely to be the Bills' QB in 2018
regardless. Fantasy players will be upset, given Taylor ]nished as a top-12 QB in six of 14 starts, and he was always a guy you could
draft late and get good fantasy production out of him. And we can certainly hear the argument that Taylor was strapped by his own
team this year, both in the off-season moves made to decimate his receiving corps and the injuries the Bills couldn't have planned for.
Taylor is one of those QBs who is in a weird spot – he's almost certainly aoating around the top-20 to top-25 in the league at the
position, but the Bills obviously feel that's not good enough to carry them. And indeed, Taylor did not play well in the Bills' playoff loss to
Jacksonville, before leaving the game late with a frightening concussion; we hope he's able to recover fully. If he moves on somewhere
(the Bills can save big money by releasing him), we wouldn't be shocked to see him get a chance to compete for a starting job, but we'd
be surprised if he's in a Bill uniform in 2018.

Nathan Peterman – Peterman has become a punchline, and while we understand why, he was put in a tough position by his own team.
The Bills, apparently dissatis]ed with Tyrod Taylor, opted to bench their veteran QB for the rookie ]fth-round pick Peterman in Week 11
against the Chargers' excellent defense. It went worse than anyone could have possibly imagined – Peterman went 6/14 for 66 yards in
that game, but threw ]ve interceptions in one half of football. That's right. Peterman played one half in his ]rst career start and threw 5
INTs, one more INT than Taylor threw all season long. Now, Taylor's lack of aggressiveness as a thrower is a big reason he was benched
in the ]rst place, but 5 INT in two quarters is not good. Now, to be fair to Peterman, he did start one other game in place of an injured
Taylor, and it's impossible to truly evaluate him in that one. That's because he went 5/10 for 57 yards and a TD in a blizzard against the
Colts. Unfortunately, his season ended on a bad note, as he replaced a concussed Taylor in the Bills' playoff loss to the Jaguars, which
ended on a Peterman interception. Peterman's limitations – he has a popgun arm, to be kind – are why he was a ]fth-round pick in the
]rst place, but we hope the youngster can bounce back from being put in a tough spot to at least be a decent NFL backup, which is what
we always thought he would be. What is obvious, though, is that he certainly isn't the Bills' QB of the future, whether or not Tyrod is.

  Fantasy questions to answer in 2018: Who will be the Bills' starting QB in 2018 under new offensive coordinator Brian Daboll?

RUNNING BACKS

LeSean McCoy – McCoy continues to have one of the most underrated
careers in the NFL, despite rising to a level of superstardom with Philly; his
star has waned a bit in Buffalo, to be expected, but he's still doing some
awesome things. In 2017, McCoy was the key cog on a very limited Bills'
offense, but a Bills' offense that still produced the club's ]rst playoff
appearance since the Music City Miracle. Playing in all 16 games in 2017,
McCoy posted 287/1138/6 rushing (4.0 YPC) and 59/448/2 receiving on 77
targets (76.6% catch rate, 7.6 YPR). He averaged 16.60 FPG to rank 10th
among RBs, and 9th among RBs with ]ve or more appearances. McCoy fought
through an ankle injury to play in the Bills' playoff game, but stayed overall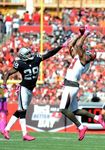 remarkably healthy after an injury-plagued 2016, in which a bothersome
hamstring hurt him for much of the year. All considered, McCoy has now put
together eight consecutive seasons with 1000 or more yards from
scrimmage, one of only two active streaks in the NFL of more than ]ve
seasons – Frank Gore (12) has the other. In his 16 games (he left Week 17
early with the ankle sprain), Shady posted eight games as a top-12 RB, and
four more as a top-24 RB. In eight of his 16 games, he topped 100 yards from
scrimmage. In ]ve of the eight games in which he didn't top 100 yards, he
added at least 4 catches to his resume. In all, he played about 67% of the Bills'
offensive snaps, and made everything click for them. Oh, by the way, he also
topped 10,000 career rushing yards in 2017, as he paves a potential path to
Canton. He was as consistent as it gets, and the hope is the Bills improve
around him this off-season. That said, McCoy's late-season ankle injury is
going to be what a lot of people remember about this season, and given he'll
be 30 with nearly 15,000 yards from scrimmage on his body, it wouldn't be
shocking to see him slip into the third round in drafts come August. But he's
de]ed logic before.
                                                                                      Finishing 10th in PPR at 16.6 FPG, McCoy remarkably stayed
  Fantasy questions to answer in 2018: Where will McCoy go in fantasy                  healthy during 2017 and continued his streak of 8 seasons
                                                                                                   with 1000+ yards from scrimmage.
  drafts come August? Will the Bills add a back better suited to rotate with
  him than the likes of Mike Tolbert?

WIDE RECEIVERS

Kelvin Benjamin – Benjamin is one of the most hotly debated players in the NFL. The biggest question surrounding him: is he actually
any good? This is a guy who had 1008 receiving yards as a rookie and had 941 receiving yards in 2016 after returning from an ACL tear,
so typically it's hard to argue with production like that. But there is a legitimate argument to be made that Cam Newton's play has been
better in his career without Benjamin, and a large part of his production has come because of volume. Benjamin, of course, had a bizarre
season in 2017. In all, he played in 14 games, posting 48/692/3 on 78 targets (61.5% catch rate, 14.4 YPR). He averaged 9.66 FPG,
which ranked him 50th among WRs this year – coincidentally, one spot behind Sammy Watkins, the player the Bills dealt away prior to
the 2017 season that opened up a spot for their midseason trade for Benjamin. The Bills, perhaps surprised that they were competing
for a playoff spot at the trade deadline, opted to move a 2018 third-round pick and a 2018 seventh-round pick for Benjamin. Things did
not work out the way the Bills planned. First of all, Benjamin was dealing with knee problems all year, and missed multiple games. That
didn't help. But he also struggled to adjust to the Buffalo offense. After averaging 59.4 yards per game in eight games with the Panthers
(over which he ranked 32nd with 11.44 FPG), he managed just 16/217/1 on 27 targets in six games with the Bills, missing some time
with the knee. In those six games, he averaged just 7.28 FPG, which ranked him 74th at the position. Obviously, there are more factors at
play than just his health – Benjamin was learning a new system with a QB the Bills had no faith in. Those things absolutely factored into
his struggles. It's also worth noting that Bill GM Brandon Beane and HC Sean McDermott were both with the Panthers when Benjamin
was drafted, so there is obviously familiarity with his game, and those guys believe in him. But there is a good argument to be made that
Benjamin is a big body who doesn't use his size well, is a poor route runner, and overall is one of the most inejcient receivers in
football. His ]fth-year rookie option has been picked up, so he'll be a Bill next year, and we're intrigued to see what his ADP looks like in
August. There are a lot of variables that haven't yet settled: he has a new OC and likely will have a new QB, for starters.

Zay Jones – It was not a good rookie season for Jones, to say the least. In 15 games, the rookie second-round pick out of East Carolina
posted 27/316/2 receiving on 74 targets (36.5%, 11.70 YPR). He averaged 4.71 FPG, which ranked him 105th at the position. In his
terribly unproductive rookie season, Jones posted one of seven seasons in NFL history for a rookie WR with 50 or more targets and a
catch rate under 40%. It's not great company for Jones, there's no question about it. But is there an excuse? Though he was listed on the
injury report only once – missing Week 10 with an ankle injury – he needed off-season shoulder surgery for a torn labrum. That's
potentially a huge reason Jones struggled so much with drops, though there were communication issues as well. Jones had just three
games – Weeks 9 through 12 – as a top-36 WR, and only once did he ]nish as a top-24 WR. It's worth noting that over his ]nal eight
games of the year, Zay saw some slight improvement – he posted 17/201/2 receiving on 37 targets (45.9%, 11.82 YPR) – after totaling
just 10/115/0 on 37 targets in the ]rst half of the season. But that is really looking at things with a glass half full perspective. The Bills
will have new OC Brian Daboll and presumably a new QB in 2018, but Zay has a serious uphill climb. Hopefully, his shoulder was the big
explanation for his poor season.

Jordan Matthews – The Bills made a series of intriguing moves on one day in August, dealing Sammy Watkins to the Rams for a high
pick, while also trading away top CB Ronald Darby to Philadelphia for a third-round pick and Matthews. It seemed like a "have your cake
and eat it too" move for Buffalo, attempting to acquire a productive WR after dealing one away – both Matthews and Watkins are slated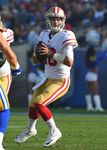 for free agency, so it wasn't a matter of years under control. Unfortunately, the Bills did not get anywhere close to what they expected of
Matthews. Playing in 10 games, Matthews posted just 25/282/1 receiving on 36 targets (69.4%, 11.28 YPR). He averaged 5.92 FPG to
rank 88th among WRs. He ended up missing six games with thumb, knee, and ankle injuries, the latter two requiring off-season surgery.
But in his 10 games, Matthews did not have a single top-36 WR ]nish, and ]nished inside the top 50 at the position on only three
occasions. It was a huge bust of a season, and hopefully it was the injuries or the play of QB Tyrod Taylor holding him back. But overall,
we found that he was a weird ]t in the offense anyway, given we thought rookie Zay Jones was essentially a Matthews clone – a big,
possession-type slot receiver. It's possible the presence of Matthews forced Jones out of his comfort zone. Matthews is now entering
free agency, and we have no idea if the Bills will be interested in bringing him back under OC Brian Daboll.

  Fantasy questions to answer in 2018: What will the Bills' WR position look like in 2018? Can Jones rebound from a horri]c rookie
  season? Will the Bills bring back Matthews?

TIGHT ENDS

Charles Clay – It's a pretty good summation of the Bills' passing game in 2017 that Clay, whose 558 receiving yards ranked him 13th
among tight ends league-wide, led Buffalo in receiving by 110 yards (over RB LeSean McCoy). Playing in 13 games, missing three with a
knee injury, Clay posted 49/558/2 receiving on 74 targets (66.2%, 11.39 YPR). At 8.98 FPG, he ranked 12th among TEs. Clay opened the
year with three top-6 TE rankings in his ]rst four games, but from that point on, he ranked as a top-12 TE just two more times – Weeks
15 and 17. It's obvious that Clay's knee was a problem for him for most of the season, and he also battled through a hamstring problem
that cost him a handful of snaps in the Bills' playoff game. When he was less than 100%, the effect it had on the Bill offense was pretty
obvious, as Tyrod Taylor didn't really have a key checkdown option to go to. But we'll obviously stop short of calling Clay "special," and
the Bills have a decision to make on him. While he was their best receiver this year, they can save a ton of money by cutting him this off-
season. Could GM Brandon Beane look to totally rebuild the Buffalo pass-catching corps?

Nick O'Leary – O'Leary likely isn't a good enough athlete to be a true lead TE in the NFL, but he produced when called upon for the Bills
in 2017. In 15 games in 2017, missing one with a back injury, O'Leary posted 22/322/2 receiving on 32 targets (68.8%, 14.64 YPR). He
averaged 4.41 FPG to rank 42nd among all TEs. O'Leary had no games as a top-12 TE, but ]nished inside the top-24 four times. He
obviously didn't have any fantasy relevance, but he's worth keeping an eye on in the event Bill GM Brandon Beane opts to move on from
Charles Clay this off-season. We just don't think O'Leary moves well enough to be a top TE, but he could be an effective #2, as we saw
this year.

  Fantasy questions to answer in 2018: Will the Bills save money by releasing Clay, or is he too valuable to let go? Could they
  restructure his deal?

  Key Free Agents: WR Jordan Matthews, DT Kyle Williams, CB EJ Gaines, CB Shareece Wright, RB Mike Tolbert, WR Deonte
  Thompson, WR Brandon Tate, RT Seantrel Henderson (ERFA), WR Joe Webb, S Colt Anderson, CB Leonard Johnson, DL Cedric
  Thornton, RB Taiwan Jones, RB Travaris Cadet, S Shamarko Thomas, TE Nick O'Leary (ERFA).

Miami Dolphins (6-10; 3rd in AFC East)
QUARTERBACKS

Jay Cutler – After losing Ryan Tannehill to a torn ACL in early August, the Dolphins dipped into head coach Adam Gase's past as the
Bears' offensive coordinator and signed Cutler to be their starting QB in the hopes of salvaging what they clearly believed to be a playoff
team (after all, they made it last year). Unfortunately, Cutler just wasn't very good, and Dolphins fans probably gained a new respect for
Tannehill after watching Cutler all year. In 14 games, missing one game each with a rib injury and a concussion, Cutler posted 266/429
passing for 2666 yards (62.0%, 6.2 YPA). With 19 TD and 14 INT, Cutler ]nished with 15.18 FPG, which ranked him 33rd among QBs with
]ve or more appearances. His 6.2 YPA was easily the worst of his career thus far. To be fair to Cutler, he played only brieay in Week 17
before the Dolphins went to get a look at David Fales – if we exclude Week 17, Cutler moves to 16.32 FPG, 32nd at the position (he also
left other games early, to be fair). Yikes. Cutler ]nished three times as a top-12 QB on the year, but never again as even a top-16 QB. You
can argue that, for fantasy purposes, he was the worst starting QB in the NFL in 2017. Does that mean he played the worst? Not
necessarily, but he wasn't very good overall, and his lack of juice as a runner and the overall "blahness" of the Dolphin offense made him
a poor streamer at best. The Dolphins anticipate having Tannehill back next year, and it's not like Cutler's level of play will convince
another team to shell out the bucks required to sign him.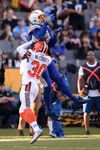 Matt Moore – The Dolphins' long-time backup QB played in four games in 2017, starting two. He ]nished with 78/127 passing for 861
yards (61.4%, 6.8 YPA). He ]nished with 4 TDs and 5 INTs and averaged 14.99 FPG, which ranked him 36th among QBs. Moore started
twice for the injured Jay Cutler, in Weeks 8 and 12. In Week 8 against the Ravens, he was atrocious, going 25/44 for 176 yards and 2 INT,
]nishing as QB27 for the week. In Week 12 against the Patriots, he went 23/34 for 215 yards with a TD and 2 picks, ]nishing as QB25.
Moore's two games of relief – Weeks 7 and 11 – were actually better fantasy performances despite his not starting the games, ]nishing
as QB18 and QB15, respectively. So what Moore proved this year is that, well, he's a backup QB. He plays well at times and poorly at
others, and sometimes it's hard to know which guy will show up. He's a free agent this off-season, and may want to go somewhere with
an opportunity to compete, but we really doubt he'll ]nd one. He's one of the league's better backups, but any role as a "starter" for him
would be temporary (tutoring a rookie, perhaps?).

Ryan Tannehill – Tannehill's 2016 season ended prematurely when he injured – but didn't fully tear – the ACL in his left knee late in the
regular season. He opted not to get surgery, and was "ready" for training camp, practicing with a brace on the same knee. But early in
camp, that knee buckled, and Tannehill was forced to undergo the surgery he delayed anyway for the torn ACL. He missed the entire
2018 season, but the good news is the injury occurred so early in camp that he's practically going to be 100% by the time April workouts
kick off. Dolphin coach Adam Gase told reporters after the season that he is approaching as if Tannehill is his starting QB for 2018.
Based on what we saw from Jay Cutler and Matt Moore, that makes a ton of sense.

  Fantasy questions to answer in 2018: Will Tannehill be healthy? Who will back him up?

RUNNING BACKS

                                                                         Kenyan Drake – When the Dolphins traded Jay Ajayi to Philadelphia
                                                                         at the deadline, they did so to expand the versatility of their back]eld
                                                                         with Drake and Damien Williams. In turn, they made themselves
                                                                         better, and Philly got better as well. Playing in 16 games, Drake
                                                                         posted 133/644/3 rushing (4.84 YPC) and 32/239/1 receiving on 48
                                                                         targets (66.7%, 7.5 YPR). He ]nished 43rd among RBs with 9.02 FPG.
                                                                         However, from Week 9 on (after the Ajayi trade), Drake's workload
                                                                         increased exponentially. Over those nine games, he ranked 10th
                                                                         among RBs with 15.34 FPG. That's the number you really want to look
                                                                         at when assessing Drake's season. Prior to Week 9, Drake had zero
                                                                         ]nishes inside the top 50 at RB. After, he failed to ]nish inside the top
    The Dolphins initially envisioned a back]eld split between Kenyan    50 just once. Moreover, he ]nished as a top-12 RB in ]ve of those
 Drake and Damien Williams, but Drake aourished when handling the full
                                  workload.                              nine games, and outside the top-24 just twice. The most impressive
                                                                         thing about Drake was how he handed a full workload. Though
considered a rotational type of player coming out of Alabama (where he played alongside Derrick Henry), Drake touched the ball over 20
times in three consecutive games from Weeks 13 through 15, including games with 23 and 25 carries. Drake showed elusiveness,
quickness, and speed, and he probably showed enough to head into 2018 as the Dolphins' top back. But will he be able to handle the full
workload necessary for a long enough period of time to pay off his skyrocketing fantasy stock?

Damien Williams – Williams got four starts for the Dolphins this year, but he overall gave way to Kenyan Drake even after Jay Ajayi got
traded. In 11 games, missing the ]nal ]ve with a shoulder injury, Williams posted 46/181/0 rushing (3.9 YPC) and 20/155/1 receiving on
28 targets (71.4%, 7.8 YPR). He averaged 5.42 FPG to rank 78th at the position. Williams ]nished as the RB9 in the Dolphins' ]rst game
sans Ajayi in Week 9, but did not ]nish as a top-24 RB the rest of the year before going down with injury. Williams has size and straight-
line speed and is a good receiver, so there's a chance he draws interest on the open market.

  Fantasy questions to answer in 2018: Where will Drake's performance get him drafted for fantasy next year? Do the Dolphins re-sign
  Williams or go in another direction?

WIDE RECEIVERS

Jarvis Landry – Landry wants to get paid. He has minced no words about it, and continues to reiterate it. He also continues to be one of
the most consistent WRs and fantasy producers in football, though his skill set is a unique one. In 16 games this season, Landry posted
112/987/9 receiving on 161 targets (69.6%, 8.8 YPR). At 16.5 FPG, he ranked 5th among all WRs in PPR production for the season, and
4th if you don't include Odell Beckham (four games). Landry has now played in every game possible in his four-year career, averages
exactly 100 receptions per season, and set a new career high with 9 TD in 2017. Moreover, Landry was the only player in the NFL to
catch at least 5 passes in every game, a streak he has now extended to 17 games, tied for the 5th-longest such streak in NFL history
(Antonio Brown's record of 36 may never be broken). Landry's notoriously low YPR will probably never rise much above the 12.1 it was in
2016, but he's a physical monster with reliable hands who ]ghts for extra yardage near the goal line. He was severely limited in 2017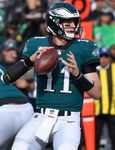 with poor QB play from Jay Cutler, a shame since he and Ryan Tannehill had a career year together in 2016. Nonetheless, Landry still
had seven games in the top-12 for fantasy, and only twice fell outside the top-36. He never ]nished outside the top 50, so in a poor year
for WR scoring, Landry was one of the most consistently reliable options. Landry's route-running prowess and physicality in the short
area makes him a great ]t with just about any QB, so we're excited to see where he lands in free agency. If he's back with Tannehill in
Miami, we'd be just ]ne with that. Nonetheless, he's a speci]c player with a speci]c role who is elite in that role, and he should continue
to be productive wherever he goes.

Kenny Stills – Stills had one of the more under-the-radar fantasy seasons in 2017, perhaps producing a large part of what people hoped
DeVante Parker might produce. In 16 games, Jay Cutler's favorite deep threat posted 58/847/6 (55.2%, 14.6 YPR). He averaged 11.17
FPG to rank 36th among all WRs. Stills had four games as a top-24 fantasy WR, including three as a top-12 WR between Weeks 7 and 13,
which propelled some savvy fantasy players who had noticed his involvement rising into the playoffs – Stills' 105 targets were a career
high by far. However, after that point, Stills was a ghost, as he didn't ]nish inside the top 50 at WR in any of the Dolphins' ]nal four
games. In other words, he was Stills-like: a deep threat who is probably a better player than most people give him credit for, but an
inconsistent one nonetheless. Believe it or not, though, Stills' catch rate of 55.2% was easily his best in his three seasons with the
Dolphins, as were his 58 catches and 847 yards. He's a long cry from his breakout 2014 season with the Saints (75.9% catch rate on 83
targets), but he's also a long cry from playing with Drew Brees. Stills is a good player, and if Ryan Tannehill is healthy (he should be), he'll
be getting a QB upgrade.

DeVante Parker – Here's a thought exercise: try to talk about Parker positively for one full minute without using the word "potential." It's
next to impossible, we reckon. Parker's "potential" aashed yet again in 2017, but ever so brieay. In 13 games, Parker posted 57/670/1
receiving on 96 targets (59.4%, 11.8 YPR). He averaged 10.0 FPG to rank 46th among WRs. Parker missed three games midseason with
an ankle injury, and though he ]nished eight times as a top-36 WR in his 13 games, he only once ranked in the top-24 (Week 3), and
never did he ]nish as a top-12 WR. Parker still has just three 100-yard games in his three-year career, and none since November of 2016.
Parker just turned 25 in late January, so he has plenty of years ahead of him, and there's absolutely no doubt he's talented. But it seems
like we're still talking about him the way we talked about him following his rookie season, and eventually, he needs to take a step
forward. At times, Adam Gase has seemed to lose patience with the 2015 ]rst-rounder, and we understand why. The issue that's so
frustrating is that Parker hasn't been a total bust; he just hasn't really developed from where he was as a rookie.

  Fantasy questions to answer in 2018: Where will Landry sign? Will Parker ]nally take the next step in his development? Can Stills
  continue to be a productive down]eld threat?

TIGHT ENDS

Julius Thomas – Thomas didn't have a great year in 2017, his ]rst (and likely only) season with Miami, but because of a total lack of
good options at the TE position. Playing in 14 games before landing on IR with a foot injury, Thomas posted 41/388/3 receiving on 62
targets (66.1%, 9.46 YPR). With 6.99 FPG, he ranked 23rd among all TEs. Julius had a brief run of relevance from Weeks 9 through 13,
during which he posted ]ve consecutive games as a top-24 TE, and three as a top-12 TE. But that production soon faded, and Thomas
was on IR by the time the Dolphins played their ]nal two games. It was, at best, a mediocre season for a guy who has been slowed
drastically by injuries. The Dolphins can save $6.6 million if they cut Thomas this off-season, and there's no good reason they shouldn't.
They will need to revamp their TE position this off-season.

  Fantasy questions to answer in 2018: Is this the end of the road for Thomas if the Dolphins cut him, as expected? Will the Dolphins
  make a move – or several – to strengthen this position?

  Key Free Agents: WR Jarvis Landry, QB Jay Cutler, QB Matt Moore, PK Cody Parkey, DE William Hayes, S Nate Allen, OL Jermon
  Bushrod, RB Damien Williams, TE Anthony Fasano, S Michael Thomas, LB Koa Misi, CB Alterraun Verner, OL Sam Young, LB Rey
  Maualuga, QB David Fales (RFA), CB Walt Aikens, DL Terrence Fede.

New England Patriots (13-3; 1st in AFC East)
QUARTERBACKS

Tom Brady – The ageless wonder had an amazing season – perhaps tumultuous, depending on what reports you believe – at age 40.
He turned in an MVP campaign, and may have forced the trade of Jimmy Garoppolo to the 49ers, but whatever the case he got the
Patriots back to the Super Bowl and was fantastic for fantasy, though he had a little bit of a late-season swoon that could have hurt
fantasy players in crunch time. In 16 games, Brady posted 385/581 passing for 4577 yards (66.3%, 7.9 YPA). He threw 32 TD against 8
INT to ]nish with 22.48 FPG to rank 7th among QBs. Brady ]nished as a top-12 QB in 10 games, including as the #1 overall twice (Weeks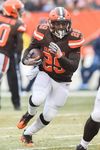 2 and 3). He had just one game with multiple INTs (a bizarre Week 14 loss to Miami), and now hasn't thrown 10 or more INTS in a
season since 2013 (11). Unfortunately, Brady owners may remember his poor run from Weeks 13 through 15, when he ]nished as the
QB28, QB23, and QB19 in fantasy playoff time, before rebounding to ]nish as QB11 in Week 16. Brady had ]ve games of 300 yards or
more, of course culminating in a game that didn't matter for fantasy, as he threw for a Super Bowl record 505 yards in a loss to the
Eagles. After the trade of Garoppolo, which Brady himself may have at least nudged along, there's no doubt that Brady plans on playing
for some time more. He's healthy, and as Super Bowl LII proved, still capable of playing at a titanic level. The NFL MVP will once again be
back among the earliest-drafted fantasy QBs in 2018.

  Fantasy questions to answer in 2018: Just how much longer will "Touchdown Tom" play? Are the Pats content with Brian Hoyer as a
  backup, or will they attempt to ]nd the next Garoppolo in the draft?

RUNNING BACKS

Dion Lewis – The Patriots acquired Rex Burkhead and Mike Gillislee
in the 2017 off-season, but it was a guy who was already on the roster
who ended up being their best runner and most consistent fantasy
option in the back]eld. Lewis has aashed in the past, but injuries have
limited him to a "what could be" kind of guy. No longer. In 16 games,
Lewis stayed healthy, and posted 180/896/6 rushing (4.98 YPC) with
32/214/3 receiving (91.4%, 6.69 YPR). At 12.31 FPG, he ranked 17th
among RBs with ]ve or more appearances for the 2017 season. In 16
games, Lewis ]nished as a top-24 RB seven times, including a top-12
RB performance three times (he was RB2 in Week 16 against Buffalo,
championship week for most fantasy players). He had four more
                                                                               Lewis was most active late in the year, seeing 61 total touches in
games as a top-36 RB, so at minimum Lewis was a solid aex play, and
                                                                                  Weeks 16 and 17, and enters free agency on a high note.
his ceiling was as a week-winner. Though he played just 35% of the
Patriots' snaps on the season, he was at his most active late in the year, playing between 57.6% and 71.2% of the offensive snaps over
the ]nal three games of the regular season. In Weeks 16 and 17, Lewis had 24/129/1 rushing, then 26/93/1 rushing, the ]rst two games
of his career in which he topped 20 carries. In fact, he totaled 61 touches in those two games, counting his receiving work. The Patriots
got away from Lewis in the Super Bowl, as he had just 9 touches, but it's hard to argue given that Tom Brady threw for 505 yards in the
game. Nonetheless, the shifty, tough Lewis acquitted himself well, and he now enters free agency armed with a healthy season and the
most work he's ever had.

Rex Burkhead – Burkhead was one of our favorite off-season signings when he inked a one-year deal with the Patriots this off-season,
given we think he's a balanced player with way more ability than his usage in Cincinnati would indicate. Unfortunately, injuries really
sidelined him and prevented him from getting truly going in 2017, though he aashed. In 10 games, missing six with a rib injury early and
then a knee injury late, Burkhead posted 64/264/5 rushing (4.13 YPC) and 30/254/3 receiving on 36 targets (83.3%, 8.47 YPR). He
averaged 12.98 FPG, which ranked him 15th among RBs with ]ve or more appearances. Burkhead ]nished as a top-36 RB in seven of his
10 games, including as a top-24 RB in six of those games, and a top-12 RB in three of them. When active, Burkhead was a fantastic aex
play, though his snap shares were generally low – he topped a 50% snap share just once, and on average played just 28.4% of the Pats'
snaps when active. But he made his snaps count, scoring all 5 of his rushing TD in a span from Weeks 12 through 15, and he added 3
receiving TD as well, meaning he scored a touchdown on 8.5% of his 94 touches. Burkhead enters free agency as a very versatile,
interesting player who should draw some interest on the market, though he could well return to the Patriots if New England opts to move
on from Dion Lewis.

James White – The Patriots clearly love White in his role as third-down pass catcher and pass protector, but it leads to an inconsistent
fantasy option. In 14 games for White, missing two with an ankle injury late in the season, White posted 43/171/0 rushing (3.98 YPC),
with 56/429/3 receiving on 72 targets (77.8%, 7.66 YPR). He averaged 9.57 FPG to rank 38th among RBs. Overall, White was a nice aex
player to have for fantasy, as he ranked as a top-12 PPR RB just twice in 14 games, but ]nished as a top-24 RB three more times, and a
top-36 RB four more times on top of that. White caught 3 passes or more in 10 games. He was generally in contention to be the Patriots'
snap leader in the back]eld each and every week, and his 37.9% snap share when active did actually lead all Patriot RBs. Then, in the
postseason, White did as he does (remember, he was the hero of Super Bowl LI), scoring 4 TDs in three games, including 3 rushing TDs
after having zero during the regular season. For now, White is the Pats' most accomplished RB under contract, and should have a similar
role in 2018 barring something surprising, and will always be a viable later-round pick in PPR formats.

Mike Gillislee – The Patriots felt they could upgrade their "power back" role by allowing LeGarrette Blount to walk, and they gave up a
]fth-round pick to sign Gillislee as a restricted free agent in the process (to a two-year deal worth about $6.5 million). It was a mistake.
While Blount moved on to Philly for pennies and ended up being a Super Bowl hero (against the Pats, no less), Gillislee played in just
nine games, missing some time with a knee injury late but also found himself as a healthy scratch by midseason. Gillislee posted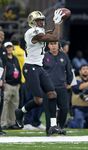 104/383/5 (3.68 YPC) rushing and 1/15 receiving on his only target. He averaged 7.87 FPG to rank him 53rd among RBs. Gillislee's
season opened with a 3-TD game against the Chiefs in Week 1, then 18/69/1 rushing in Week 2 against the Saints, looking like he was
going to be at minimum a Blount facsimile for fantasy. But it was all downhill from there. Gillislee had fumble problems, contributed
nothing as a receiver, and didn't score another TD until a "revenge game" TD against Buffalo in Week 16, long after fantasy teams gave
up on him. Gillislee is under contract for 2018, but will the Pats give him an opportunity to earn a role, given they could save over $2
million by cutting him?

  Fantasy questions to answer in 2018: Will Lewis and/or Burkhead be back? If not, who becomes New England's early-down back?
  Will Gillislee get a shot to be back in 2018?

WIDE RECEIVERS

Brandin Cooks – The Patriots made one of the 2017 off-season's splashiest moves by acquiring Cooks from the Saints in March for two
picks (a 1st and a 3rd in 2017). Cooks ended up having a very "Cooks like" season, producing big plays and occasionally big numbers,
but ultimately an inconsistent season for fantasy. In 16 games, he posted 65/1082/7 receiving on 114 targets (57.0%, 16.65 YPR). He
ranked 18th among WRs with 13.7 FPG. He was second to only Marvin Jones (18.05 YPR) in yards per reception among the top 30
fantasy WRs, which unfortunately speaks to the inconsistency we've kind of grown accustomed to with Cooks. In 16 games, Cooks
]nished as a top-12 WR ]ve times and had three more as a top-24 WR, but he also ]nished outside the top 50 at the position on ]ve
separate occasions. He had two games with 100 or more receiving yards, and six below 40 receiving yards. He had 10 games with 4 or
more catches, but mostly was more of a traditional "deep threat" than anything else. His 57.0% catch rate was by far a career low (he
had never fallen below 65.1% in three seasons with the Saints), while his 16.6 YPR topped his previous career high by 1.6 YPR. In other
words, he was essentially DeSean Jackson for fantasy, which isn't necessarily a bad thing, but perhaps slightly disappointing. During the
postseason, Cooks had a 100-yard game against the Jags, but otherwise was a nonfactor. He posted 3/32 on 9 targets against the
Titans in the divisional round, and was knocked out of Super Bowl LII against Philly with a concussion when he tried to make an
improvisational play and ran directly into S Malcolm Jenkins without seeing him. Again, Cooks has proven he can be more than the
standard deep threat, but the Pats didn't use him as such, and it'd be wise to consider him like you would DJax for fantasy when you
draft him in August.

Danny Amendola – It wasn't a big regular season for Amendola, despite the preseason injury to Julian Edelman, as he posted 61/659/2
receiving on 86 targets (70.9%, 10.80 YPR) to rank 54th among WRs with 9.26 FPG, missing one game with a concussion (Week 2).
Amendola ranked as a top-12 WR just once all year, and as a top-24 PPR WR just three more times. But Amendola came absolutely alive
during the postseason, catching 26 passes for 348 yards and 2 TD in three games (both TDs came against Jacksonville in a thrilling
AFC Championship Game), though he may be most remembered for ever so slightly overthrowing Tom Brady on a Super Bowl trick play.
He had two 100-yard games during the playoffs, after doing it just once during the regular season. Amendola was a critical player for the
Patriots this season, and for the most part, he stayed healthy as he enters free agency (he battled some knee soreness for the entire
year, for what it's worth). One of the game's best slot masters, Amendola could draw some interest on the open market, but will the
Patriots want him back to give themselves Edelman insurance?

Chris Hogan – After the preseason ACL injury to Julian Edelman, we were drafting Hogan as a potential league winner, and for a few
weeks early, we were looking pretty good. After a quiet Week 1, Hogan scored 5 TDs over his next four games, ranking no lower than
WR14 for any given week in that span. He turned in two more solid top-36 WR weeks in Weeks 7 and 8, but went down with a shoulder
injury that would end up costing him almost the entire second half of the season. Hogan played in nine games and posted 34/439/5
receiving on 59 targets (57.6%, 12.91 YPR). He ]nished with 12.18 FPG, ranking 25th among WRs. But after suffering what was
apparently a very serious shoulder injury, he played in just one regular-season game the rest of the way, catching just 1 ball for a single
yard against Miami in Week 14, before the Pats shut him down. Hogan got healthy enough by Super Bowl LII to garner 6/128/1 on 8
targets against Philadelphia in a losing effort, and should be good to go heading into the off-season. A versatile receiver who can play
outside or in the slot, he will protect the Patriots against an Edelman reinjury in the event the Pats choose not to bring back Danny
Amendola, but even if Edelman returns to 100% as expected, Hogan should have a role as an outside receiver alongside Brandin Cooks.
He has potential to be a value pick in 2018.

Phillip Dorsett – Given how things played out later in the season, Dorsett was acquired in a trade the Patriots would probably like to
have back. In 15 games in 2017, he managed just 12/194/0 receiving on 18 targets, missing one game with a knee injury. The Patriots
acquired the ]rst-round disappointment for the Colts just before the start of the regular season for promising young QB Jacoby Brissett,
but this was before the Pats traded Jimmy Garoppolo to the 49ers (potentially forced by Tom Brady?). Nothing we saw from Dorsett this
year suggests he will develop into anything more than a fourth or ]fth receiver on a roster, but hey, stranger things have happened. At
least he can run fast.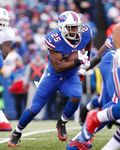 Julian Edelman – Edelman missed all of the 2017 season with a torn ACL suffered in late August. Fortunately, he'll be nearly a full year
removed by the time training camp rolls around, but he'll also turn 32 in May, so nothing here is guaranteed. The big question is if the
Pats will re-sign Danny Amendola as Edelman insurance. We'll keep an eye on Edelman's status throughout the off-season, but if he's
healthy as expected, his ADP will be absolutely fascinating to watch.

  Fantasy questions to answer in 2018: Will Edelman be healthy? What are the Patriots going to do with Amendola? Will Hogan be an
  interesting draft value?

TIGHT ENDS

Rob Gronkowski – How much more punishment can Gronk's body take? Arguably the greatest tight end of all time, Gronk nonetheless
has dealt with major, major injuries throughout his career, most recently a concussion suffered in the AFC Championship Game against
the Jaguars. But when he's out there, Gronk produces like a madman. He played in 14 games in 2017, missing one game with a thigh
injury and another with a suspension, Gronk posted 69/1084/8 receiving on 105 targets (65.7%, 15.71 YPR). His 16.17 FPG ranked him
#1 among all TEs. Gronk ]nished as the #1 overall TE in two weeks, and ]nished as a top-3 TE in ]ve more. He ]nished outside the top-
12 in just three of his 14 games, though he was essentially "rested" in a glori]ed walkthrough Week 17, playing a lower snap share than
in any other healthy game of the season. Gronk had three 100-yard games during the regular season and two games with multiple TDs,
a feat he accomplished in both regards in a Super Bowl LII loss to the Eagles. But it's so hard to ignore how many body parts Gronk has
severely injured. None are worse than his back, which has been a problem dating back to college, but his recent spell of concussions is
frightening. Gronk still has two years and $17 million left on his deal (plus any potential incentives added on, as the Patriots did in 2017),
but he has at least admitted the thought of retirement has crossed his mind. He hasn't played a full 16-game schedule since 2011. If
Gronk returns, he's going to be one of the ]rst two TEs off the board come draft time. As of now, there's no real reason to think he might,
but he is maybe one shot to the head away from truly hanging it up.

Dwayne Allen – We'll admit we were surprised by how little impact Allen had for the Patriots in 2017. After being traded to New England
along with a 6th-round pick in exchange for a 4th-round pick from the Colts, Allen posted just 10/86/1 receiving on 22 targets in 16
games, despite playing 41.3% of the Patriots' snaps. He struggled with drops and never earned Tom Brady's trust, failing to catch a
single pass until Week 10 (his ]rst, naturally, was a TD). The Patriots tried to kick him out of the lineup when they brought in Martellus
Bennett midseason, but Bennett was damaged goods at the time and missed the rest of the year with a shoulder injury. Nonetheless,
Allen would save the Pats $5 million if he gets cut, and it's hard to imagine him being back.

  Fantasy questions to answer in 2018: How much time does Gronk have left? Even if Gronk is back, will the Pats revamp their depth
  chart behind him?

  Key Free Agents: RB Dion Lewis, RB Rex Burkhead, WR Danny Amendola, LT Nate Solder, CB Malcolm Butler, OLB James Harrison,
  OLB Marquis Flowers, WR/ST Matthew Slater, OT Cameron Fleming, OT LaAdrian Waddle, CB Johnson Bademosi, DL Ricky Jean-
  Francois, S Nate Ebner, RB/ST Brandon Bolden.

New York Jets (5-11; 4th in AFC East)
QUARTERBACKS

Josh McCown – The Jets brought in McCown last off-season to be a "bridge" QB… whether that was supposed to be a "bridge" to Bryce
Petty or Christian Hackenberg, or whether that was supposed to be a "bridge" to 2018, we don't really know. But McCown's play ensured
it was the latter. Playing in 13 games, McCown did far better than anyone could have anticipated. He went 267/397 for 2926 yards
(67.3%, 7.4 YPA). He threw 18 TD and 9 INT and added 38/124/5 rushing to ]nish with 20.05 FPG, 16th among QBs and just one spot
behind Drew Brees. If you count only the full 12 games he played before getting hurt, his 21.48 FPG ranked him 10th. At age 38, it was a
career year for McCown, who led a Jets team that many felt would challenge the Browns for the worst in the league to a respectable 5-8
record in his 13 starts, before a broken left hand ended his campaign. McCown wasn't just useful for the Jets, however: fantasy players
got a high-end streamer out of him if they were observant to how well he was playing. Starting in Week 6, McCown had a seven-game
stretch over which he ranked as a top-7 QB ]ve times. He peaked at QB2 in Week 13, his second-to-last start prior to breaking his hand.
During that stretch, he threw for over 300 yards three times, and accounted for multiple TDs in all but one game. Remember, he did this
with an offense that was in no way built to contend this year. His season came to an abrupt end when he broke his left hand against the
Broncos in Week 14, but McCown had such a pleasant experience with the Jets in 2017 that he wants to continue playing, whether that's
in New York or elsewhere. The Jets need to get their QB of the future, but McCown proved he can handle the present just ]ne if the Jets
want to slow-play it a bit. McCown is a free agent, but the Jets should have some interest in bringing him back.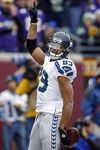 Bryce Petty – Petty is, uh… not good. He played four games for the Jets, starting three. He posted 55/112 passing for 544 yards (49.1%,
4.9 YPA) with 1 TD and 3 INT. He added 7/55 rushing. At 9.18 FPG, he ranked 49th among QBs. He accounted for 1 TD total in four
games… Josh McCown accounted for multiple TDs in eight of his 12 full games alone. Petty is inaccurate, skittish, and ineffective. He
likely doesn't even have much of a future as a backup, let alone as a starter. Of course, his performance begs the question… just how
bad must Christian Hackenberg be?

  Fantasy questions to answer in 2018: Who will be the Jets' starting QB in 2018? Will they bring back McCown? Is this the end of the
  road for Petty and Christian Hackenberg?

RUNNING BACKS

Matt Forte – The Jets were way more competitive in 2017 than anyone ]gured they would be, though it was still bizarre that they hung
on to the aging Forte, and continued to give him a lot of work. Forte played in 12 games in 2017, missing four with a bothersome knee
and toe that basically hampered him all year. In those 12 games, Forte posted103/381/2 rushing (3.7 YPC) and 37/293/1 receiving on
45 targets (82.2% catch rate, 7.92 YPR). He averaged 10.20 FPG to rank 32nd among RBs, by far the worst season for fantasy of a really
good career (he is just over 500 yards shy of 15,000 scrimmage yards in his career). Forte ranked six times as a weekly top-24 RB,
including twice as a top-12 RB, but he ]nished outside the top 50 at the RB position in ]ve of his 12 games. He had zero games with 100
or more yards from scrimmage, and his 3 TDs came in two games, so he was held without a score in 10 of 12 games. In all, he played
45.9% of the Jets' snaps in games in which he was active, and you could argue that it was too much. Forte is now 32, and cutting him
would save the Jets $3 million. If Forte wants to keep playing, he may have to accept a drastically reduced role with a contender; he's
still an effective receiver, but his days as a true lead back are long gone.

                                                                          Bilal Powell – It's bizarre that the Jets didn't really give Powell a
                                                                          chance to be a true lead back this year, instead insisting often on a
                                                                          three-man rotation with Matt Forte and (occasionally) Elijah McGuire.
                                                                          Playing in 15 games, missing one with a calf injury, Powell posted
                                                                          178/772/5 rushing (4.34 YPC) and 23/170/0 receiving on 33 targets
                                                                          (69.7%, 7.39 YPR). At 9.81 FPG, he ranked 36th among RBs, four spots
                                                                          behind Forte. But Powell was generally more effective than Forte, at
                                                                          least as a runner, averaging 4.34 YPC to Forte's 3.7. That said,
                                                                          Powell's line was boosted by two huge games with 21/163/1 rushing
                                                                          against the Jags in Week 4, and 19/145/1 rushing against the
                                                                          Chargers in Week 16. Even excluding those games, though, Powell
                                                                          was a better runner for pretty much the entire year over Forte.
  We thought the Jets would give Powell a chance to be a lead-back this
   year and while the team often used a 3-man rotation instead, Powell    Nonetheless, He played just over 40% of the Jets' snaps when active
  was often the most effective of the bunch, averaging 4.34 YPC on the
                                   year.                                  this year, behind Forte (around 46%), and the Jets just did not want to
                                                                          commit fully to him. No doubt, Powell has been mostly a rotational
back in his NFL career thus far, but the fact that the Jets so willingly limited his touches for a clearly banged-up Forte is a red aag (either
for Powell or the Jets' coaching). Powell ranked 10 times as a top-36 RB, including three times as a top-24 RB, with two of those coming
in the top-12. In other words, he was the de]nition of a PPR aex. We wonder, of course, if he could have been more. The Jets could save
big money if they cut Powell, but he was also their most effective back in 2017, and you'd ]gure they'll be more likely to move on from
Forte.

Elijah McGuire – Prior to last year's NFL Draft, we compared McGuire to a Bilal Powell type, so obviously he landed with the Jets late in
the April draft. The rookie out of Lousiana-Lafayette posted 88/315/1 rushing (3.58 YPC) and 17/177/1 receiving on 26 targets (65.4%,
10.41 YPR). He averaged 4.89 FPG to rank 85th among RBs. McGuire ]nished as the overall RB8 in Week 4 and the RB13 in Week 15, but
ranked inside the top-50 at the position just three more times. Behind Matt Forte and Powell, he was easily the least used of the Jets'
three-headed monster in the back]eld, playing 26.3% of their offensive snaps. He was also the least effective as a runner, averaging just
3.58 YPC. McGuire is a straight-line type with good hands and receiving ability, but there's nothing he did as a rookie that would suggest
he must be in the Jets' plans next year. That said, the Jets could save big bucks by cutting both or either of Forte or Powell, and we think
Forte at minimum is likely to go. At the least, McGuire aashed at times and should be a cheap rotational player for New York in 2018.

  Fantasy questions to answer in 2018: Will the Jets cut Forte, Powell, or both? Will they add a high-priced FA or high draft pick? What
  is McGuire's role going forward?

WIDE RECEIVERS
Robby Anderson – One reason we believed the Jets had one of the NFL's worst offenses heading into 2017 – not exactly an unpopular
opinion – was because we felt they didn't have any WRs worth a damn. Clearly, we didn't take Anderson's solid ]nish to the 2016 season
seriously enough. He returned to post an excellent 2017 season with Josh McCown at QB. In 16 games (the second consecutive season
he's played all 16 games), Anderson posted 63/941/7 receiving on 114 targets (55.3%, 14.94 YPR) to ]nish with 12.5 FPG, 23rd among
all WRs. But if you don't include the ]nal four games of the season – when the awful Bryce Petty was the Jets' primary QB for the
injured McCown – Anderson averaged 14.49 FPG, 16th among WRs. Prior to the McCown injury, Anderson was a legitimate Waiver Wire
MVP. He scored in ]ve consecutive games from Weeks 7 through 12, a span over which he ranked no lower than WR20 and had a
weekly high of WR4. He then ]nished as WR9 in Week 13, which would be the ]nal full game McCown played before breaking his non-
throwing hand. Anderson is 6'3", and though he's impossibly thin, he's one of the NFL's better deep threats, and he made some circus
catches as well. He's simply a good receiver, not just a "good for the Jets" receiver. Of course, this off-season, we got a glimpse into why
he went undrafted out of Temple in 2016 – Anderson was arrested on multiple charges in mid-January in Florida, including resisting
arrest, his second off-season arrest in as many seasons. As of now, the Jets appear willing to work with Anderson through his legal
ones, but it's likely any more trouble could leave him looking for work. It's a big question for him after a big season.

Jermaine Kearse – Kearse was perhaps correctly thought of as just a throw-in piece in the trade that sent Sheldon Richardson to
Seattle, as he came over packaged with a 2nd-round pick. Kearse then proceeded to have a career year with the Jets, taking advantage
of his increased opportunity. In 16 games, Kearse posted 65/810/5 receiving on 102 targets (63.7%, 12.46 YPR). He ranked 40th among
WRs with 11.00 FPG. Kearse isn't particularly fast, but he's physical, built well, and good with contested catches, which can help create
big plays. The Jets got a lot out of Kearse by using him in the slot, where he didn't play in Seattle because the position was occupied by
star Doug Baldwin. Kearse has had a knack for making spectacular catches dating back to his time in Seattle, but he added consistency
as a part of his game with the Jets. He ]nished as a top-36 WR in seven games, including as a top-12 WR three times. He was a more
than serviceable guy to have as a WR5 on a roster, though like Robby Anderson, his production slipped off signi]cantly when Josh
McCown got hurt and Bryce Petty had to play. The bad news is Kearse has a $5.5 million cap hit next year, all of which the Jets can save
by cutting him. Could they look to save that money and try to upgrade the position? If they do release Kearse, they'll be releasing a lot of
production.

ArDarius Stewart – It was not a good rookie season for Stewart, the Jets' third-round pick in 2017, and it's troubling that he struggled so
much on a team that really didn't have a ton of WR talent (though Robby Anderson and Jermaine Kearse exceeded expectations). In 15
games, Stewart posted 6/82 receiving on 13 targets, adding 7/27 as a rusher. The Jets had plans for Stewart, as he played a lot in Week
1, but his work almost completely disappeared after that. Stewart had a good preseason, but his presumed role as the Jets' slot receiver
was usurped by Kearse just over a week before the regular season began, after the Sheldon Richardson trade. Stewart then did nothing
to earn the role back. An old rookie, Stewart is now 24, and has an uphill climb to relevance if the Jets choose to upgrade at WR (as they
should).

Quincy Enunwa – Enunwa was a popular upside pick for fantasy over the summer, but his 2017 season ended before it began with a
neck injury that required surgery. He enters restricted free agency with his career year of 58/857/4 in 2016 a distant memory, but he
remains a talented player who will be just 26 in May. There should be some interest in the Jets bringing him back.

  Fantasy questions to answer in 2018: Will Anderson's legal problems become a huge issue? Will the Jets cut the productive Kearse
  just to save money? Will they re-sign Enunwa? Will 2017 rookies Stewart and Chad Hansen ever amount to anything?

TIGHT ENDS

Austin Seferian-Jenkins – ASJ, a talented but troubled former second-round pick of the Buccaneers, opened the 2017 season with a
two-game suspension stemming from a September 2016 DUI arrest, which proved to be his last straw in Tampa Bay. The Jets gave him
a second chance, however, and ASJ made the most of it, and has gotten himself sober. That makes him a great story, and he was a
relatively productive player in 2017. In 13 games (missing two with the suspension and another with a rib injury), ASJ posted 50/357/3
on 74 targets (67.6%, 7.14 YPR). He averaged 7.98 FPG to rank 17th among TEs. ASJ's season will be most notable for two plays that
may end up leading to some clari]cations of the NFL's catch rule (and for those so inclined, plays that give credence to the NFL's pro-
Patriots conspiracy!), but he was also a viable TE streamer in good matchups. He ranked as a top-15 TE in ]ve of six games between
Weeks 5 and 10, though he did not reach that plateau in any of his other 10 games. Really, he was mostly a red-zone and chain-moving
threat who didn't make down]eld plays, but he was still a reliable check down type of option for QB Josh McCown. ASJ is scheduled to
be a free agent, but both he and the Jets have expressed interest in continuing their relationship.

  Fantasy questions to answer in 2018: Will the Jets re-sign ASJ and can he become a more dynamic receiver as he heads into his
  age-26 season?

  Key Free Agents: QB Josh McCown, CB Morris Claiborne, TE Austin Seferian-Jenkins, LB Demario Davis, WR Quincy Enunwa (RFA),
  K Chandler Catanzaro, DE Kony Ealy, DT Mike Pennel, C Wesley Johnson, LB Bruce Carter, LB David Bass, S Terrence Brooks, WR
Neal Sterling (RFA), OT Brent Qvale (RFA).

                   JOE DOLAN
                   MANAGING EDITOR

                   Joe Dolan is the managing editor of FantasyGuru.com, a role he assumed in 2014. He has been with FantasyGuru
                   since 2009. In 2015, using FantasyGuru.com's Projections, Joe placed 1st of over 140 fantasy experts in
                   FantasyPros.com's annual Preseason Draft Accuracy rankings, after having ]nished 3rd in 2013. Be sure to follow
him on Twitter at @FG_Dolan.
2017/2018 Division Review/Preview: AFC South
Graham BarZeld

published on January 30, 2018

  Note: Free agency and salary data is from overthecap.com.

Houston Texans (4-12; T-3rd in AFC South)
QUARTERBACKS

Deshaun Watson – Before devastatingly tearing his ACL in practice in the middle of the season, Deshaun Watson was on a historic
scoring pace. Granted, it was a small sample, but Watson's 24.1 fantasy PPG in 2017 was eighth-most by a quarterback in a single-
season all-time.

For more perspective, Deshaun Watson led all QBs in YPA (8.3), Pass TD Rate (9.3%), yards per completion (13.5), and was third in QB
Rating (103) in his seven-game stretch as the starter. Now, no quarterback can maintain a near 10 percent TD rate – but what Watson
accomplished in such a short amount of time was staggering.

Along with being an incredibly eXcient passer, Watson also added an additional rushing line of 5/38/0.3 in his seven-game hot-streak
under center. Watson's weekly QB Znishes were nothing short of spectacular after he came in after halftime in relief of Tom Savage in
Week 1. Finishing as the QB7, QB15, QB1, QB1, QB2, and QB2 in six full starts – Watson was one of the true difference-makers in a down
year for passing output across the league.

Now, ACL surgery has improved dramatically over the past 5-10 years – but Watson is currently rehabbing his second ACL tear, albeit in
separate knees. In 2014 while at Clemson, Watson played with a torn left ACL. Watson tore his right ACL in early-November this past
season. At press-time, Watson is almost three full months into ACL rehab and is expected to be healthy for Week 1 barring any
setbacks.

It'll be fascinating to see where Watson goes in 2018 drafts once the dust settles and more information about his injury/rehab becomes
available in the spring. For a second-year QB that has only appeared in seven career games, Watson is a candidate to go over-drafted.
His injury, likely TD regression, and poor offensive line remain signiZcant concerns. Still, with his added rushing upside, there is no doubt
Watson has the QB1 upside in fantasy football. Watson will surely be up for contentious debate once we get our 2018 projections
rolling.

Tom Savage – After Znishing the year on injured-reserve (concussion), Tom Savage is an unrestricted free agent in 2018. It's likely he's
played his last game as a Texan. In now 11 games played over the last two years, Savage has completed just 58% of his passes,
averaged 6.3 YPA, he owns a 5:7 TD-to-INT ratio, and a brutal 73.8 QB Rating in that span. Savage is 6-4 and has a strong arm, but that's
about where the positives stop. He'll look for a backup gig on a one or two year deal this offseason.

  Fantasy questions to answer in 2018: Can Deshaun Watson come back fully healthy in 2018? How hard will negative TD regression
  hit? Who will back him up?

RUNNING BACKS

Lamar Miller – A disappointing free agent signing over the last two years, Lamar Miller is a potential cap casualty this offseason. The
Texans have $57M in space available (sixth-most), but they can save an additional $2.75M against the 2018 cap if they cut Miller pre-
June 1.

Miller has straight up struggled as a workhorse piece in Houston. Over the last two years, Miller has ranked 11th (2017) and 9th (2016) in
total touches among RBs – but has turned all of that usage into RB19 (2017) and RB18 (2016) in PPR per game output. Yikes.

Furthermore, Miller has Znished third from last and sixth from last in missed tackles forced per touch in his Texans career, per PFF. The
Texans' run blocking has been mediocr for two straight years – but Miller has struggled to create big plays on his own, make defenders
miss, and score fantasy points on his gobs of touches over the last two years.

Miller is still very young as far as NFL RBs go – he's 27 – and the Texans have ample cap space to keep Lamar Miller around one more
year. Still, even with a workhorse workload, Miller has been a middling RB2 at best for two-straight years. With D'Onta Foreman set to
return in 2018 off of his Achilles' tear, Miller's stock is trending downwards heading into the offseason. More competition for touches
isn't a good thing for a back that hasn't scored up to his opportunity.