2018-2019 Program Kickoff - Palmetto Council, BSA
Page content transcription
If your browser does not render page correctly, please read the page content below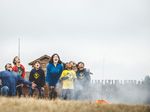 THE STEPS TO PLANNING A SUCCESSFUL
YEAR
• Build an exciting program for the
  upcoming year
• Plan a budget to deliver that excitement
• Recruit and Train
• Fund the Ideal Year of Scouting
• Enjoy the Program
• Evaluate & Repeat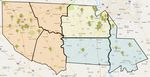 A new requirement to be basic trained
• Every new leader will now need Hazardous
  Weather Training before they will be
  considered basic trained for their position.
• This does not apply to leaders registered
  before May 1, 2018, although it is
  recommended.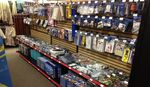 New Information for 2018
• Popcorn Kernel trainings will happen June 7th
  (Spartanburg) and 14th (Rock Hill). There will
  be commission incentive to attend. The
  training will NOT be held in August to give
  time to plan for Join Scout Night.
• More incentives will be available for scouts
  and leaders who participate in the fall sale.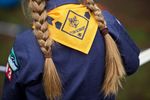 LIONS:       Cub Scouting's program for kindergarten-age youth
• Recognizing the success of the national Lion
  pilot program, the Boy Scouts of America's
  Board of Directors have approved integrating
  Lions into the Cub Scout program empowering
  chartered partners with packs to offer the
  experience to Kindergarten-age children
  nationwide.
• Units are no longer required to be pre-
  approved.
• All supplies will be available in the Scout Shop
  by late summer.
• Lions Guides will now become Den Leaders,
  however they will still continue to engage
  families to take turns leading meetings.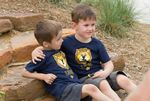 LIONS (continued)
• Lions are kindergarten-age youth who must be 5
  years old or the year before First Grade and not yet 7
  years old.
• These Scouts use the normal BSA application. In the
  grade area put "K."
• The Lion uniform will remain the t-shirt, hat, and
  belt. Cub Scout blue uniform optional.
• Lions will NOT earn bobcat.
• The den meets twice per month: once for a den
  meeting and once for an outing or pack meeting.
• Once they have completed the Lion program, Scouts
  will wear the blue Cub Scout Uniform wearing the
  patch where the AOL patch normally goes.
• Lions can participate in family camping.
• Lions can participate in popcorn and camp card sales.

                                                           9
Serving Youth in
Family Scouting
National Key 3 Task Force

Top national-level volunteers, experts in program ⎯ chartered to:
• Evaluate the survey feedback
• Provide a recommendation on the proposal to serve families
  more effectively
• Suggest how such a program may be implemented
• Propose an implementation timetable
WHAT WE KNOW
                                                                        Higher for
                                                                        underserved markets
   Families are                     60%                27%
   getting busier                                                       30%         55%
                                 Both parents work    Single-parent     Hispanic    African-
                                 in the household     households        HH          American HH

   All families have less free time                       Families are more diverse
   Over 1/3 of                   Millennial parents    Nearly half of      Many underserved
   parents feel they             want to spend         all boys are        communities prefer
   spend too little              more time             now ethnic          to participate in
   free time with                interacting with      minorities          activities as a family
   their kids                    their kids

SOURCE: 2015 Pew Research on Parenting
WHAT WE KNOW
             Cub Parents See Program                                   Non-Scouting Families
              Relevance for ALL Kids                                      are Interested

                        Greater than 2 out of 3                                    Parents would be
     85%                Current Cub Scout parents
                        would be interested in
                                                                         90%       interested in this
                                                                                   type of program.
                        registering their daughters
                        if a program was available.
Cub Scout
parents think                                                          Western and Southern region
Cub Scouts              70%                 67%              63%       index highest interest
is relevant
for boys                Southern            Central          Western         95%        91%
and girls               and                 region           region
                        Northeast                                          Western      Southern
                        regions                                             region      region

SOURCE: 2017 Harris Interactive Study of Scouting Families
Primary Research Key Takeaways To Date
Across all segments:
 • The current curriculum for the Cub Scout and Boy Scout programs is deemed relevant
   for both boys and girls.
 • There is high receptivity and interest in joining the program at both the Cub Scout
   and Boy Scout level.

Among Boy Scouts and Venturers, there is high interest in expanding the
program with minimal impact on current program participation.
If a program for girls age 11 to 18 is added, respondents are generally in favor of
allowing girls to earn the Eagle Scout rank and participate in Order of the Arrow.
Survey-based estimates indicate expanding the Cub Scout program to include
girls 5-10 years old could potentially bring in a significant increase in
membership.
Successful early adopter soft launch of Cub
Here's where   Scouting, with the official launch later this year.

we are today   A program for older girls is scheduled to launch
               February 1, 2019.

               All youth who join our program and fulfill the
               rank requirements can earn Eagle.

               Troops will be single gender. A linked troop
               structure has been approved where adult
               leadership, except Scoutmaster, may be shared
               between troops.

                                                             15
What Are We Hearing?
One father said he has no plans to put a cap on his
daughter's dreams.
"My girl can be anything she wants to be...and I'm
not going to stop her."

"To the BSA staff, thank you for making this
happen. My family is now all in Scouts. My
husband was never registered before because I
did everything (granted he's very busy). It was the
fact that his daughter wanted to join that he
joined too. Got his full uniform yesterday. Family
scouting is a very real thing."

"I think it will be a great bonding experience and
will create lifelong memories for us."

"I'm pleased to say that several of the girls
brought their brothers to join."
Family Cub Scouting seems straightforward
GOVERNANCE /                             NATIONAL
MEMBERSHIP   FINANCE   ADMINISTRATION   PROGRAM   UNIT SERVICE
                                                                  ITEMS

    MISSION • VISION • OATH • LAW • AIMS/METHODS
POTENTIAL                          NO CHANGE
   CHANGE
NEW CHARTERED PARTNER
     RELATIONSHIP                    YOUTH APPLICATION

 FEMALE MEMBERSHIP
     2018 PACKS                      REGISTRATION FEES
    2019 TROOPS
   PACK STRUCTURE
                                     ADULT LEADERSHIP
TOTAL AVAILABLE YOUTH
                        MEMBERSHIP      POSITIONS

PROMOTIONAL MATERIALS                YOUTH LEADERSHIP
   FOR FAMILY PACKS                     POSITIONS
POTENTIAL                        NO CHANGE
  CHANGE
                                     ADVANCEMENT
 YOUTH PROTECTION
     TRAINING
                                 TRAINING REQUIREMENTS

     DEN CHIEFS
                                   NATIONAL CAMPING
                                       STANDARDS
 UPDATING TRAINING
MODULES FOR GENDER                 TENTING & SHOWER
                                         POLICY
 HANDBOOK & LEADER
                       PROGRAM
MATERIALS FOR GENDER               COUNCIL & DISTRICT
                                      STRUCTURE
ORDER OF THE ARROW
                                    HIGH ADVENTURE
                                 PROGRAM REQUIREMENTS
POTENTIAL              NO CHANGE
 CHANGE

                       COMMISSIONER STAFF
                          STRUCTURE

                          ROUNDTABLES

             UNIT
            SERVICE   COMMISSIONER COLLEGE
POTENTIAL                        NO CHANGE
 CHANGE

BOYS' LIFE MAGAZINE               MEMBER CARE
                      NATIONAL
                       ITEMS
What you need to know to get started:
• The Palmetto Council has visited with each charter
  partner to confirm their wishes to/no to start Family
  Scouting programs. A list can be found at the Family
  Scouting table.
• Handbooks will be available in the Scout Shops on
  June 1, 2018. All other materials and uniform pieces
  will be available by August 1, 2018.
• Girls can join Cub Scout programs on June 11, 2018.
• Girls can join newly formed troops on February 1,
  2019.
What you need to know to get started:
• Female dens MUST have at least one female leader
  (DL/ADL & CM/ACM).
• Having boys and girls in the same den is not allowed.
  This is not a co-ed program.
• Program requirements and delivery methods remain
  the same.
• Units can share the same unit number if requested
  by the chartering organization.
• Dens can work together on activities or on trips.
                                                          27
Youth Protection 2.0
• By October 1, 2018, all new and currently registered leaders
   will be required to complete the updated training.
• The new course must be taken every two years.
• Volunteers can not be registered without Youth Protection
   training.
• If attending summer camp (over 72 hour stay), you must be a
   registered leader AND have Youth Protection.
• We have three posters for each unit.
  • See It. Stop It. Report It. Call 1-844-Scouts1 to report.
  • A Scouter Code of Conduct
  • Bullying Not Tolerated.

                                                                 30
Scouting for Food
• We will begin transitioning from a Fall to a
  Winter Scouting for Food campaign. During
  the transition year we will hold a drive during
  the Fall & Winter. The Winter campaign will
  coincide with Scouting Anniversary Week.
 • Fall Dates: November 3rd and 10th
 • Anniversary Week: January 26th and
   February 2nd/3rd
                                                    32
LDS Scouting
• The church will no longer sponsor Scouting
  units after 12/31/2019
• LDS families are welcome to continue Scouting
• We are respectful of the church's recent
  business decision and for the over 100 year
  partnership with the LDS church
• Our commissioner teams will be working with
  each of those families to join a new program
                                              34
If you have
 questions, talk
with us after the
  presentation