2018 Open Enrollment Health Insurance and Employee Benefits - October 9, 2017 - November 3, 2017 - City of Cincinnati
Page content transcription
If your browser does not render page correctly, please read the page content below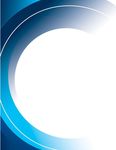 Quick Links to What You Need to Know
What's **New** This Year?
   A NEW DENTAL CARRIER FOR CODE, BUILDING TRADES, FIRE, AND NON-REPRESENTED: Effective
    January 1, 2018 Superior Dental Care ("SDC") will be the dental carrier for employees receiving dental
    insurance through the City. Keep an eye out for your new dental insurance cards coming in December and
    make sure to check whether your provider is in-network with SDC: http://superiordental.com/findDentist.asp.

   A NEW ANTHEM PLAN (OPTIONAL): A HIGH DEDUCTIBLE HEALTH PLAN (HDHP) WITH HEALTH
    SAVINGS ACCOUNT (HSA): Watch this video for a basic understanding of how a HDHP with HSA works,
    and how it may be of benefit to you. Then see page 5 for additional details about the structure of the plan.

   NEW ACCIDENT INSURANCE & CRITICAL ILLNESS INSURANCE are being made available for purchase
    at group rates through Allstate to all full time City employees. Please see pages 16-17 for detailed
    information on this first time benefit and instructions on how you can enroll.

What Has Changed This Year?
   INTEGRATED HRA REIMBURSEMENTS HAVE INCREASED to $7,350 for single enrollment and
    $14,700 for family enrollment. If you have another group plan available to you, you should review this
    option. Watch this video to understand how the HRA works and whether it could be an option for you. Please
    see page 7 for more information or go to coc.jandkcons.com.

   CHANGES TO POLICE AND FIRE HEALTH PREMIUMS: Effective January 1, 2018 Fire and P ol ice,
    wi l l be paying a 10% premium share for health insurance. Please see pages 9-10 for additional details.

• CHANGES TO BUILDING TRADES HEALTH PREMIUMS AND HEALTH PLAN: Effective January 1, 2018
  Building Trades employees, will be paying a 10% premium share for health insurance. In addition,
  Building Trades out-of-pocket maximums will increase to match AFSCME, CODE, and Non-Represented
  employees. Please see page 10 for additional details.

What You Still Need To Remember To Do This Year:
• LIFE INSURANCE & LONG TERM DISABILITY is once again electronic enrollment ONLY. AFSCME,
  CODE, Non-Represented, and Building Trades employees can review coverages, update beneficiaries,
  change smoking status, terminate coverage, or elect, increase, or decrease, coverage by logging in at
  https://enroll.thehartfordatwork.com/Enroll/login.aspx. Please see Page 2 for details on your user name
  and password.

• FLEXIBLE SPENDING ACCOUNTS NEED TO BE ELECTED EACH YEAR. Please g o t o
  www.Cincinnati-oh.gov/flex to enroll in medical and dependent care FSA, as well as TERA. Please note the
  IRS financial regulations related to your flex account money on page 11, as failure to comply with the
  regulations may result in your forfeiting your money. **ALL employees with debit cards will receive NEW
  CARDS mid-December.** There will also be a NEW WEBSITE and MOBILE APP for your Flex needs! Stay
  tuned!

IN THIS OPEN ENROLLMENT
                 PACKET
Open Enrollment Instructions                     2

Eligibility and Supporting Documentation         3

Benefits at a Glance                             4

High Deductible Health Plan (HDHP) with Health   5
Savings Account (HSA)

Health Reimbursement Arrangement (HRA)           7

Services Available at EHS                        8

Medical Insurance                                9

Flexible Spending Accounts                       11

Dental Insurance                                 13

Vision Insurance                                 14

Life and Long-Term Disability Insurance          15

Critical Illness and Accident Protection         16

Healthy Lifestyles                               18

Anthem Resources                                 19

Contact Information                              20

Forms & Notices                                  21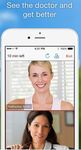 OPEN ENROLLMENT INSTRUCTIONS
 Open Enrollment is the time of year when you are able to make changes to the insurance coverage(s) you have
 through the City of Cincinnati. During this time, you can enroll, drop coverage or add/drop dependents for January
 1st. If you want to make changes, now is your opportunity to do so.

**NEW** Accident Protection & Critical Illness from Allstate
Login to find out more or enroll today! Go to https://bostbenefits.com/bnyulogin and "register as a new user." Simply
enter the requested information and the company Identifier: cityofcincinnati. You will be prompted to set up a user
name and password, then click "Start Benefits" to begin your enrollment. Go to Page 16 for more information.

Medical, Dental and Vision                                                 Flexible Spending Accounts
If you need to enroll in, or make changes to current coverage, you
must complete the attached Health Insurance Form. If you are
                                                                           (FSA)
not making any changes, you do not have to complete a form.
                                                                           REMEMBER! The IRS requires you to enroll
                                                                           in flexible spending accounts every year.
                    If you are waiving current coverage, you must          Your 2017 health & dependent care flexible
                    complete the attached Health Insurance Waiver. If      spending account elections will not roll over
                    you are continuing to waive coverage, you must         to 2018.
                    also complete a form. Health Insurance Waivers
                    must be completed every year.                          This includes Dependent
                                                                                                           DUE
                                                                           Care and Health Care
                                                                           flexible spending               NOV.
Forms must be         City of Cincinnati – Risk Management
                               Two Centennial Plaza
                                                                           accounts. To enroll go           3rd
 submitted to:                                                             to:
                          805 Central Avenue, Suite 100
                                                                           www.cincinnati-oh.gov/flex
                            Cincinnati, OH 45202-1983

Life Insurance and Long-Term Disability (LTD)
AFSCME, CODE, Building Trades, and Non-Represented employees who wish to enroll in, or make changes to their
voluntary life and long-term disability plans, must use The Hartford's online enrollment website, called BenSelect.
Instructions for accessing the site are shown below. If you are currently enrolled, you are encouraged to log on to the
site and review your elections, even if you are not making a change. More information on the Life and LTD plans
can be found on Page 15 of this brochure.

Website: https://enroll.thehartfordatwork.com/Enroll/
                                                                                               John Smith
Log In ID: the first letter of your first name and the first letter of your last             SSN: 302654321
                                                                                           DOB: August 1, 1963
name followed by the last four digits of your social security number.
                                                                                         Log In             js4321
PIN: Use the first letter of your first name and the first letter of your last            Pin             js08011963
name followed by your eight-digit date of birth (MMDDYYYY).

TIPS: The log in is case sensitive and you should only use lower case letters. Do not use Internet Explorer to enroll
through BenSelect. Use CHROME, FIREFOX, SAFARI or MOZILLA browsers.

                                                                                                                 2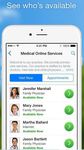 ELIGIBILITY & SUPPORTING DOCUMENTS
                                                          For medical, dental & vision insurance
 Employee & Family Eligibility
              EMPLOYEES: Full time employees working 30 hours or more per week are eligible for the benefits
              outlined in this brochure.

              SPOUSE/EQUAL PARTNER: If you elect coverage for yourself, you may also elect coverage for
              your spouse/equal partner. Equal partners may be same sex or opposite sex. You will pay
              additional taxes to include your equal partner on the medical plan. If you get divorced, your spouse
              is no longer eligible for benefits. You must notify Risk Management within 31 days or you will be
              liabile for any claims incurred. See pages 9-10 for details.
CHILDREN: If you elect coverage for yourself, you may also elect coverage for your children. Dependent children
are your and your spouse/equal partner's: natural children, adopted children, step-children, children covered
by a Qualified Medical Child Support Order, and children for whom you have
legal guardianship.                                                                      Child Eligibility by Plan
DISABLED CHILDREN: If your child is disabled or becomes disabled before           Medical          Up to 26 or 28*
turning age 26, they may be eligible for continued coverage. You MUST
                                                                                  Dental           Varies by plan.
submit the Application for Continuation of Coverage to Anthem, immediately.
                                                                                                  See Benefits at a
Contact Risk Management for the form or with any questions.                       Vision               Glance
TO DROP CHILDREN or SPOUSE/EP: During Open Enrollment, you only need              Child Life
to complete a Health Insurance Form. You are not required to submit any                               Up to 26
                                                                                  Insurance
supporting documentation.                                                             *See Extension of Dependent
                                                                                            Coverage (below)
A NOTE ABOUT OTHER INSURANCE: If anyone covered under your City
plan is also covered under another insurance plan (including Medicare), you
are required to report it to Anthem. Call Anthem at 1-800-887-6055 or refer to
the attached Medicare Secondary Payer – Employee Status Form.

Extension of Dependent Coverage
Dependent children are eligible for medical and prescription coverage through the end of the month they turn 26,
regardless of student status, marital status or place of residence.
Dependent children age 26-28 who are: unmarried; a resident of the State of Ohio or a full-time student at an
institution of higher learning; not employed by an employer that offers any health benefit plan under which the
dependent is eligible for coverage; and is not eligible for coverage under Medicaid or Medicare, are eligible for
coverage under the City of Cincinnati's plan for an additional cost. Supporting documentation is required to
determine eligibility. You must complete the attached Extension of Dependent Coverage form. (This is not the same
as Disabled Child status. Please see above.)
Supporting Documentation Required
              To add SPOUSE: You must submit a copy of a state issued marriage certificate. If you have been
              married for more than a year, you must also submit proof of financial interdependence; such as a
              copy of the front page of your most recent tax return or bank statement (with dollar amounts and
              account information marked out).
To add EQUAL PARTNER: You must submit a notarized copy of the attached Affidavit of Declaration of Financial
Interdependence with supporting documentation (see Affidavit for examples).
To add CHILDREN: You must provide the social security number and a copy of the birth certificate. If adopted or if
you have legal guardianship, copies of court papers are required.

                                                                                                            3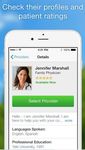 BENEFITS AT A GLANCE*
                                                                   Non-
                                            Council                                                        Building
                                                                Represented        AFSCME                                  Police         Fire
                                            Members                                                        Trades
                                                                 and CODE
               Prescription
                Medical &

                              Carriers                                                    Anthem & Optum
                  80/20

                          Monthly          Single: $0                                             $50.92
                          Premium        Family: $981.48                                         $141.11
Health Savings
Account (HSA)
 Health Plan /
  Deductible

                              Carriers                                                    Anthem & Optum
     High

                              Monthly      Single: $0
                                                                                                      N/A
                              Premium    Family: $763.46

                              Carrier             J & K Consulting: coc.jandkcons.com, 877-872-4232 or CinciHRA@JandKcons.com
       HRA

                          Monthly
                          Premium

                         Carrier &       Superior Dental    Superior Dental                         Superior Dental                  Superior Dental
                        Dependent            Care               Care                                    Care                             Care
       Dental

                         Eligibility     End of year 24     End of year 24                          End of year 24                   End of year 24

                          Monthly                          $0                                                $0                       Single: $2.00
                          Premium                                                  AFSCME                                FOP Union    Family: $2.00
                                                                                    Union
                          Carrier &
                                            EyeMed                EyeMed                               EyeMed                           EyeMed
                         Dependent
       Vision

                                          End of year 24        End of year 24                       End of year 24                   End of year 24
                          Eligibility

                              Monthly
                                                           $0                                                $0                            $0
                              Premium

                              Carrier                  Custom Design Benefits: www.customdesignbenefits.com or 513-598-2929
       FSA

                                            Health &            Health,
                                FSA                                            Health &       Health &                   Health &       Health &
                                           Dependent        Dependent Care,
                               Types                                        Dependent Care Dependent Care             Dependent Care Dependent Care
                                             Care              & TERA

                              Carrier                                                Hartford
Life & Long-Term
 Disability (LTD)
    Insurance

                                                                  Basic Life   AFSCME Union+
                                                                                                     Voluntary LTD
                        Plan Types                              Voluntary LTD   Voluntary LTD
                                               n/a                                                   Voluntary Life         FOP           IAFF
                                                                Voluntary Life  Voluntary Life

                                                                 Basic Life: $0 See page 15 for
                              Monthly                                                                Voluntary: See
                                                                Voluntary: See    voluntary &
                              Premium                                                                   page 15
                                                                   page 15      contact AFSCME
   Critical Illness

                              Carrier                                                           Allstate
    & Accident

                              Monthly                                  Accident: $6.52 employee only / $20.6family per month
                              Premium                                   Critical Illness: Based on age, see page 16 for details

                                               *All rates and coverage are subject to collective bargaining agreements

                                                                                                                                                 4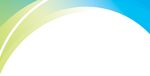 HIGH DEDUCTIBLE HEALTH PLAN (HDHP)
with HEALTH SAVINGS ACCOUNT (HSA)
What is a High Deductible Health Plan (HDHP) with a Health Savings
Account (HSA)?
The High Deductible Health Plan (HDHP) is just like the City's traditional 80/20 health plan through Anthem &
Optum, but with a higher deductible, lower premiums, and an added contribution to a Health Savings Account
(HSA) that the employee can use for future medical expenses. The employee can also choose to make their
own contributions to the HSA, which are tax deductible.

The money in the HSA belongs to you, the employee, even if you leave City employment. The HSA is one t ool
that can help you to save over the course of your career for medical expenses, especially upon your retirement
if you are not eligible for the CRS retiree health plan. Please see the HSA FAQs and the HSA Facts at the end
of this packet for more information. You must complete: (1) the Health Enrollment Form electing the HDHP,
(2) the HSA Agreement & Disclosures; and (3) the HSA Application to enroll.

                                     Comparison between HDHP and 80/20 Plan
                                                                   Traditional 80/20
                                                                  Police pre-9/16 and
                                           Traditional 80/20 Plan                           HDHP & HSA
                                                                          Fire
                                                                       pre-4/16
                                                 $50.92                 $50.92                $25.46
             Single Monthly Premium
                                             ($611.04 annual)      ($611.04 annual)       ($305.52 annual)

                                                  $141.11               $141.11               $70.56
             Family Monthly Premium
                                             ($1,693.32 annual)    ($1,693.32 annual)     ($846.17 annual)

           Single In-Network Deductible            $500                  $300                   $2000

                Family In-Network
                                                   $1000                 $600                   $4000
                   Deductible
             Single In-Network Out of
                                                  $2,000                $1,500                 $3,400
                 Pocket Maximum

             Family In-Network Out of
                                                  $4,000                $3,000                 $6,800
                Pocket Maximum

                                                                                            Single: $500
              City HSA Contribution                 $0                    $0
                                                                                           Family: $1,000

                                                                                         Employee discretion,
           Employee HSA Contribution                $0                    $0             up to $3,450 single /
                                                                                        $6,900 family annually

            Potential Healthy Lifestyles       Single: $500          Single: $500          Single: $500
                   Contribution             +Spouse/EP: $1,000    +Spouse/EP: $1,000    +Spouse/EP: $1,000

             Prescription (OptumRx)            $10/$20/$30           $10/$20/$30        Deductible then 20%

                                                                                                                 5

HDHP & HSA continued…
Health Savings Account Details
A HSA is a bank account created exclusively for those individuals on a high deductible health plan. It is funded
via employee pre-tax payroll contributions. The City of Cincinnati will also contribute $500 to those enrolled in
single coverage and $1,000 to family coverage, annually. Funds can be used to pay for qualified medical, dental
and vision expenses.

 The HSA works like your checking account. It is not pre-funded like the Flexible Spending Accounts. This
means that the only money available to use is the money deposited to date. Additionally, the money in the
account rolls over from year to year and belongs to you, even if you leave City employment.

How much can I contribute to my HSA?                                                             2018 HSA Contribution Limits
The IRS limits how much you can contribute to your HSA on an                                     Single                 $3,450
                                                                                                 Family                 $6,900
annual basis. The 2018 limits are shown to the right and include
                                                                                                 Catch Up (age55+)      $1000
both employee and employer contributions. Please use the HSA
worksheet to assist you in making a determination as to how much you may contribute as an employee.

HDHP and HSA Claims Cycle
When you get a medical service, show your Anthem ID card. Your provider will submit the claim to Anthem. Once
the claim has processed, you will receive a bill from your provider and an explanation of benefits, or EOB, from
Anthem. The EOB shows the amount you owe to the provider – called the member responsibility. The member
responsibility on the EOB should match the bill from the provider. You can choose to use your HSA dollars to pay
the bill, or you can pay out of pocket.

                                   •Show ID Card (Not HSA debit card!)
                     Medical       •Do not pay at time of service
                     Service

                                   •Do not pay initial bill from provider
                   Provider Bill
                                   •Save bill until you received your Explanation Of Benefits from your insurance company

                                   •Comes from insurance carrier and tells you what you owe
                  Explanation of   •Compare this to your provider bill to ensure the bill is correct
                     Benefits

                                   •Pay your portion as shown on EOB
                                   •Use HSA debit card OR alternate payment method (cash, check, etc.).
                    Payment        •Set up payment plan if necessary

Could I be ineligible to contribute to an HSA?
Yes, there are situations in which you could be ineligible to contribute to an HSA. You are ineligible if you:

    Are enrolled in another non-qualified HDHP                                            Can be claimed as a dependent on another
                                                                                            person's tax returns
    Are enrolled in Medicare                                                              Or your spouse is enrolled in a Healthcare
                                                                                            FSA

                                                                                                                                 6
HRA FOR MEDICAL EXPENSES
 (Integrated Health Reimbursement Arrangement)

 What is the HRA?
 The HRA is a voluntary program available to all employees and dependents that are currently enrolled in the City's
 health insurance plan. The employee and dependents, if applicable, enroll in alternate group health coverage, such
 as through a spouse/equal partner's employer. The HRA reimburses out of pocket expenses related to your alternate
 group plan including the difference in premiums for the alternate group coverage. Out of pocket expenses are
 reimbursed up to a cap of $7,350 for single enrollment and up to $14,700 for family enrollment.

 Eligibility and Enrollment
 The employee must enroll in an alternate group healthcare plan, such as their spouse/equal partner's employer's
 group health plan or Active Service Tricare, to be eligible for the HRA. Only employees, spouses, equal partners, and
 dependents currently in the City's Anthem 80/20 health plan are eligible for enrollment and reimbursement under the
 HRA. If you are already enrolled in the HRA, you do not have to complete this paperwork. Use the attached Flow
 Chart to help determine if you are eligible.

 Once you enroll in the HRA, you can switch back to the City's healthcare plan in the case of a "Qualifying Life Event"
 or at the next Open Enrollment period. A "Qualifying Life Event" is birth, death, marriage, divorce, custody, change in
 equal partner status, change in dependent disability, change in other coverage, etc…

 To enroll you must:
    1. Complete the attached HRA Enrollment Form;
    2. Complete the attached HRA Attenstation Form with a statement of premium cost from your alternate health plan.
       Enrollment in the HRA waives your participation in the City's 80/20 Anthem plan; and
    3. Submit the HRA Enrollment and Attestation forms to Risk Management, 805 Central Avenue, Suite 100,
       Cincinnati, Ohio 45202; or Phyliss.Ward@Cincinnati-oh.gov or fax to 513-352-3761

 What is Covered by the HRA Reimbursements?
 You can be reimbursed up to a cap of $7,350 for single enrollment and up to $14,700 for family enrollment for out-of-
 pocket medical expenses, defined as co-payments, co-insurance, deductibles, and the difference in premium costs.
 Dental & Vision are NOT included under the HRA. If you waive the City's health insurance (medical and pharmacy)
 you will remain enrolled in the same city or union sponsored dental and vision plans in which you are currently
 enrolled. Refer to the attached Summary of Benefits and Coverage for the Integrated HRA for more details.

How does the HRA work?
At most medical providers and pharmacies, you will be able to present your HRA ID Card AFTER you present your
alternate plan's insurance card, and your out of pocket charges will be paid directly by J&K to the provider. No claims,
receipts, or EOBs need to be submitted separately when the ID card is used. (**Please note** at this time the HRA ID
card cannot be utilized at CVS, Walgreens or Mail-Order Pharmacies. Paper claims must be submitted for these
expenses, along with appropriate documentation, on the attached claim form.)

 Questions?
 Contact the City's HRA Administrator, J&K Consultants, at coc.jandkcons.com, 877-
 872-4232 or CinciHRA@JandKcons.com for assistance with any eligibility,
 reimbursement or enrollment questions.
                                                                                                                 7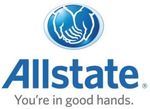 TAKE ADVANTAGE OF EHS!
**Located on the 1st floor of Centennial 2**

    FREE Urgent Care visits for full time City employees!

    FREE Flu Shots for full time City employees (and dependents age 4+ on City insurance).

    FREE Biometric Screenings for Healthy Lifestyles – on your own schedule!

    FREE PARKING for patients in marked spaces on West 9th Street, across from Gateway Apartments.

    FREE WORK INJURY treatment, including sutures, tetanus shots, specialist referrals, and prescriptions

    PEAP APPOINTMENTS available at EHS every Wednesday! Call PEAP at 421-7600 to schedule.

MEMBER SERVICES                 GO ONLINE                             USE THE MOBILE APP
                                •  Log in to your Anthem account
•   Call 1-800-887-6055            at www.anthem.com                  •   Download the mobile app by
•   Have your member ID         •  Select FIND A DOCTOR                   searching "Anthem Blue Cross
    ready                       •  Select a type of provider, place       and Blue Shield" in the App
•   Provide location you           or name                                Store or Google Play store
    would like to search        •  Enter your location
                                •  SEARCH

               Preventive Care Corner
               Wellness visits (i.e. annual routine physicals, mammograms, vision exams, etc.) are
               covered at 100% - and are not subject to the out-of-pocket maximum. Contact Anthem for
               full details.

MEMBER SERVICES                 GO ONLINE                             USE THE MOBILE APP

•    Call 1-855-385-9357        •  Log in to your Optum account       •   Download the mobile app by
•    Have your member ID           at www.optumrx.com                     searching "OptumRx" in the
     ready                      SPECIALTY PHARMACY                        App Store or Google Play
•    Provide location you would                                           store
     like to search             •  Contact Briova Specialty
                                   Pharmacy at
                                   www.BriovaRx.com or
                                   855-4BRIOVA (855-427-4682)

                                                                                                       8
MEDICAL INSURANCE
   The City of Cincinnati offers medical insurance through Anthem and prescription coverage through
   OptumRx. Below is a brief summary of the benefits and the corresponding premium. Please note that
   this is a summary of your medical plan. For detailed information please review one of the attached
   Summary of Benefits and Coverage:

            Anthem 80/20 Plan for AFSCME, CODE, NON, BT, Police hires after 9/8/16, and Fire hired after
             4/27/16
            Anthem 80/20 Plan for Police hired before 9/8/16 and Fire hired before 4/27/16
            Anthem High Deductible Plan with a Health Savings Account

   Police hired before 9/8/16, and Fire hired before 4/27/16
                                                               80/20 PPO                80/20 PPO             HDHP/HSA
                                                              In Network              Non-Network            (In Network)
                                                              $300 Single              $600 Single           $2,000 Single
    Deductible
                                                              $600 Family             $1,200 Family          $4,000 Family
    Coinsurance                                                   20%                      50%                    20%
    Out of Pocket Maximum                                    $1,500 Single            $3,000 Single*         $3,400 Single
                                                             $3,000 Family            $6,000 Family*         $6,800 Family
    Rx Drugs (Generic/Brand/Non-preferred Brand)
                                                                                                            Deductible then
       Retail 30-day supply                                   $10/$20/$30              Not covered           coinsurance
       Mail Order 90-day supply                               $20/$40/$60

                                Monthly Premium

            Police (hired before 9/8/16) and Fire (hired before 4/27/16)

                     Traditional 80/20 Plan      HDHP/HSA          Fire Dental

        Single              $50.92                $25.46                $2
        Family              $141.11               $70.56                $2

* Out of pocket maximum is the most you will pay out of pocket through the City's insurance plan. Please note that if you are utilizing
an out of network provider, the provider may bill you directly for additional amounts not covered by Anthem that could exceed the
stated out of pocket maximums.

 The City's 80/20 Plan and the City's High Deductible Plan ("HDHP") is offered to all full time
 City of Cincinnati employees. Both the 80/20 and the HDHP plans a r e administered by
 Anthem. The prescription plan is administered by OptumRx. If you are currently enrolled
 in City's 80/20 plan and you have had no changes in family status, you do not need to do
 anything. Your insurance will continue and the rate identified on Page 9-10 will be
 deducted from your paycheck monthly.

                                                                                                                               9
MEDICAL INSURANCE
   Council Members, Non-Represented, CODE, AFSCME, Building Trades,
   Police hired after 9/8/16, and Fire hired after 4/27/16
                                                                              Network                     Non-Network                HDHP/HSA (Network)
                                                                                                                                             (network)
                                                                           $500 Single                    $1,000 Single                    $2,000 Single
     Deductible
                                                                          $1,000 Family                   $2,000 Family                    $4,000 Family
     Coinsurance                                                                20%                             50%                              20%
     Out of Pocket Maximum                                                $2,000 Single                   $4,000 Single*                   $3,400 Single
                                                                          $4,000 Family                   $8,000 Family*                   $6,800 Family
     Rx Drugs (Generic/Brand/Non-preferred
                                                                                                                                          Deductible then
        Brand) Retail 30-day supply                                        $10/$20/$30                      Not covered                    coinsurance
        Mail Order 90-day supply                                           $20/$40/$60

                                                                       Monthly Premiums

                                           Non-Represented, CODE, AFSCME, Building Trades,                    All employees
                         Council
                                                   Police (hired after 9/8/16), and
                        Members                                                                              (except council)                 Fire Dental
                                                      Fire (hired after 4/27/16)
                    Traditional 80/20                                                                          HDHP/HSA
                                                          Traditional 80/20
    Single                 $0.00                                     $50.92                                        $25.46                          $2
    Family                $941.78                                   $141.11                                        $70.56                          $2

    Equal Partner Tax Implication – ALL EMPLOYEES
    The Internal Revenue Service (IRS) does not recognize an equal partner as a tax exempt dependent; therefore the health
    insurance is viewed as a fringe benefit and must be declared by the employee for tax purposes. The monthly value of the fringe
    benefit is shown in the chart below. The tax on the fringe benefit value will be deducted from the employee's paycheck on a bi-
    weekly basis.

                                          2018 Monthly Taxable Fringe Benefit Values for Equal Partners

                                                    80/20 Non-Rep,                                                                                High Deductible
                                                                              80/20 AFSCME                                  80/20 Council
                                                    Building Trades,             & Police               80/20 Fire            Members               Health Plan
                                                        & CODE

   Employee + Equal Partner                               $418.34                 $387.76                $426.18                 $30.60

   Employee + Equal Partner's                             $214.30                 $195.96                $226.20                 $18.36
   Child(ren)
                                                                                                                                                       Rates
   Employee + Equal Partner +                             $454.40                 $423.82                $455.04                 $30.60            available upon
   Employee's Child(ren)
                                                                                                                                                      request.
   Employee + Equal Partner + Equal                       $918.22                 $857.30                $905.06                 $66.62
   Partner's Child(ren)
   Employee + Equal Partner +
   Employee's Child(ren) & Equal                          $740.88                 $691.92                $731.80                 $53.56
   Partner's Child(ren)
* Out of pocket maximum is the most you will pay out of pocket through the City's insurance plan. Please note that if you are utilizing an out of network provider, the
provider may bill you directly for additional amounts not covered by Anthem that could exceed the stated out of pocket maximums

                                                                                                                                                                10
FLEXIBLE SPENDING ACCOUNTS
A Flexible Spending Account (FSA) is a city-sponsored savings account that allows you to save money for
certain qualified expenses on a tax-free basis. The City offers three types of Flexible Spending Accounts
through Custom Design Benefits— Medical, Dependent Care and Transportation. You can use FSA funds
to pay for your qualified medical, dependent care or transportation expenses, depending on which FSA
you select.
How it works: Estimate your out-of-pocket expenses for the 2018 plan year; then select the amount that
you want to deposit in your FSA based on your estimated expenses. Throughout the year, your election
will be deducted from your paycheck on a pre-tax basis.
The IRS determines what types of expenses are allowed. This list changes, so it is important that you
check current lists to determine eligibility at www.irs.gov.

 USE IT OR LOSE IT! The IRS does not allow funds from your current Medical & Dependent Care FSA plan year
to be carried over to the next plan year. Any funds left over after the March 31st deadline will be forfeited. PLEASE
               ESTIMATE CONSERVATIVELY AND NOTE THE DEADLINE IN YOUR CALENDAR.

Medical FSA
The Medical FSA allows you to save money for certain qualified health care expenses
including, but not limited to health, prescription, dental, and vision out-of-pocket expenses for
you and your dependents.

You can access the funds beginning 1/1/18, using the debit card that will be mailed to you when you open the
account. Everyone will receive a new, white debit card mid-December, regardless as to whether your existing
card is expiring. YOUR BLUE DEBIT WILL NO LONGER WORK AS OF 1/1/18. Remember, you may need to
submit receipts to Custom Design Benefits for certain debit card purchases. This can be done easily through their
new mobile app.

The IRS limits the amount you can contribute to a medical FSA. The 2018 contribution limit is $2,600.
Contributions made during 2018 must be used for health care expenses incurred between January 1, 2018 –
March 15, 2019. (Claims must be submitted for reimbursement no later than March 31, 2019. If you leave the City,
you are only reimbursed for expenses incurred prior to your last day of employment. You have 90 days from your
last date of employment (but not after 3/31/19) to submit claims for expenses.) If claims are not submitted by the
deadline, you will forfeit any money remaining in you FSA account.
                                                                                                    Look for
Remember, you must re-enroll every year! To enroll go to: www.cincinnati-oh.gov/flex
                                                                                                    your new
Transportation Expense Reimbursement Account                                                        debit card!
(CODE and Management Only)
A Transportation Expense Reimbursement Account (TERA) can be used to reimburse expenses related to traveling
to and from work and for parking while at work. A TERA cannot be used if you have a payroll deduction for a parking
lot or garage.

The 2018 contribution limit is $255 per month, or $3,060 annually, for parking or transit expenses.

Unlike the other flex accounts, there are no carry-over limits for the TERA and members can enroll, cancel or
change elections at any time during the plan year. To enroll, go to: www.cincinnati-oh.gov/flex

                                                                                                                  11
FLEXIBLE SPENDING ACCOUNTS
Dependent Care FSA
A Dependent Care FSA allows you to set aside pre-tax dollars from your salary to pay for child care
expenses so that you can go to work. The child care provider's Tax ID or Social Security Number is required for
reimbursement.
                                                                           2018 Annual Dep. Care Contribution Limits
When you enroll, you choose the amount you wish to contribute for                     Single or
the coming year. The IRS limits the amount that you can contribute                                             $5,000
                                                                          Married, filing joint tax returns
to your dependent care FSA on an annual basis. The maximum
                                                                        Married, filing separate tax returns   $2,500
contribution limits for 2018 are shown in the chart to the right.
Deductions in 2018 can only be used for dependent day care expenses incurred January 1, 2018 – March 15,
2019. You can access funds by submitting a claim form to Custom Design Benefits for reimbursement. Claims
must be submitted by March 31, 2019 in order to get reimbursed. If claims are not submitted by the deadline,
you will forfeit any money remaining in you FSA account. If you leave the City, you are only reimbursed
for expenses incurred prior to your last day of employment. You have 90 days from your last date of
employment (but in no event after 3/15/19 for 2018 elections) to submit claims for expenses.

Remember you must re-enroll every year! To enroll, go to: www.cincinnati-oh.gov/flex

Eligible Dependent Care Expenses                          Ineligible Dependent Care Expenses
Some of the dependent care expenses you                      • Care not necessary for you (or your spouse) due
can claim include:                                           to work;
• Licensed nursery school and day care centers
                                                             • Days when you do not meet the eligibility
   for children under the age of 13;
                                                             requirements;
• Licensed day care centers for disabled
   dependents and individuals who have the                   • Care provided by your children who are under the
   responsibility of providing care for your eligible        age of 19 or by anyone you claim as a dependent
   dependents, either inside or outside your                 for federal income tax purposes;
   home. If outside your home, generally the                 • Transportation, education, clothing or
   provider must meet all licensing requirements.            entertainment;
                                                             • Babysitting for social events.

Medical, Dependent Care, and TERA FSA                                         **NEW THIS YEAR**
Reminder                                                                      ALL EMPLOYEES enrolled in a FSA or
Enrollment                                                                    Healthy Lifestyles, will receive new debit
     You enroll in the Medical and Dependent Care FSA EVERY                   cards mid-December.
     YEAR. Your 2017 elections will not carry forward to 2018.                In addition, a new website and mobile
                                                                              app will be launched to make filing
Monthly Admin Fee                                                             paperwork easier than ever before.
    A $3.00 monthly administration fee will be applied to your                Be on the lookout for information coming
    FSA. If you are enrolled in more than one, the fee will only              soon from Custom Design Benefits with
    be applied once.                                                          details on all of these new upgrades.
                                                                              **Please note that as of 1/1/18 your blue
Separation from City employment                                               "Take Care Card" debit card will no
    If you leave City employment, you will have 90 days (but in no            longer work.**
    event after 3/15/19 for 2018 elections) to submit claims for
    expenses incurred prior to your separation date.

                                                                                                                    12
DENTAL
Council Members, Non-Represented, Fire*,
CODE and Building Trades
                                           AMOUNT

          Deductible
      (Individual/Family)
                                           $50/$150                      DEPENDENT NOTICE!
                                                                         Dependents are now eligible for dental
       Individual Annual                     $1,200                      benefits through the end of the year in
           Maximum                                                       which they turn 24 years old. If you
                                                                         have a dependent who will not yet be
     Preventive Services                 Covered in full
                                                                         24 years old on 1/1/18 and was
        Basic Services              Deductible, then pay 20%             previously dropped from your dental
                                                                         coverage, open enrollment is your
        Major Services              Deductible, then pay 20%             opportunity to add them back on to your
                                                                         coverage! Simply fill out the health form
  Orthodontia (up to age 19)            50% up to $1,200
                                                                         to add the dependant to dental.

The Superior Dental Care plan offers both network and non-network benefits, however, you will pay less by
staying in the network. To find a network provider visit www.SuperiorDental.com and click on "Find a Dentist."

* Fire dental insurance is provided at a monthly premium of $2.00 for both single and family coverage.

 AFSCME
 AFSCME employees will continue to receive dental benefits through their union. For information on the AFSCME
 Care Plan, please contact AFSCME at 513-641-4111 or go to www.AFSCMECarePlan.com.

 Police
 Police employees will continue to receive dental benefits through their union. For information on the FOP benefit,
 please contact the FOP at 513-381-2550.

                                                                                                              13
Vision
Council Members, Non-Represented, CODE, Building
Trades and Fire

                                                                          A MOUNT

    Vision Exam                                                 $10 copay, once per 12 months

    Standard Plastic Lenses                                    $0 copay / $10 copay / $45 copay
    Single/Bi-Focal/Tri-Focal                                       All once per 12 months

    Frames                                                    $50 allowance, once per 12 months

    Contact Lenses                                                     $100 allowance

    Lens Upgrades                                                         Discounts

    Maximum Annual Benefit                                    $100 per covered member per year

 We encourage you and your family to take advantage of your Anthem coverage for all routine eye
 screenings. The benefit is paid at 100% to Anthem in-network providers. Utilizing Anthem for this benefit
 will save your entire EyeMed benefit to use towards glasses and contacts.For full details on the vision
 plan, please review the Plan Summary.

The EyeMed vision plan offers both network and non-network benefits, however, you will pay less by
staying in the network. To find a network provider visit www.eyemedvisioncare.com and click on "Find
a Provider."

           The providers below are typically included in the EyeMed SELECT network:

AFSCME
AFSCME employees will continue to receive vision benefits through their union. For information on the
AFSCME Care Plan, please contact AFSCME at 513-641-4111 or go to www.AFSCMECarePlan.com.

Police
Police employees will continue to receive vision benefits through their union. For information on the
FOP benefit, please contact the FOP at 513-381-2550.

                                                                                                        14
LIFE AND LONG-TERM DISABILITY
Non-Represented, AFSCME, CODE, and Building Trades
Life Insurance and long-term disability aren't fun things to think about, but they are the best
way to protect those who depend on you for financial support.

Voluntary Life Insurance from The Hartford
The City of Cincinnati offers supplemental, spousal, and dependent life insurance plans for you to choose from.
Individuals can apply for amounts of coverage up to the plan maximums shown below. You must enroll through
BenSelect. Instructions for enrolling via BenSelect can be found below and on Page 2.

WHAT YOU CAN APPLY FOR                                                                          A $2.00 monthly
                                                                                                administration fee applies
         BENEFIT                                      AMOUNT
                                                                                                to the life and long term
        Employee               Up to $300,000 or six times the employee's annual salary;
                                                                                                disability plan. If you are
                                                   whichever is less                            enrolled in both plans,
                                                                                                you will only be subject
   Spouse/Equal Partner         Up to the employee's election (if the employee is Non-          to one monthly fee. If you
                                Represented or in CODE, also include the $50,000 Basic          are enrolled in a Flexible
                                                       policy)                                  Spending Account, you
                                                                                                will not be charged the
        Child(ren)                            $2,000; $5,000 or $10,000                         monthly fee for the life or
       Up to age 26                                                                             disability.
EVIDENCE OF INSURABILITY                                 PREMIUM
You may be required to complete evidence of              You pay for the entire cost of the voluntary life plan.
insurability (EOI) and go through medical                Cost is based on age, the amount of coverage that
underwriting to qualify for coverage.                    you purchase, and tobacco use of the employee.

                      POLICE & FIRE: For information on death benefits and beneficiaries, please
                          contact Police HR at 352-2587 or 352-2588 or Fire HR at 352-2565

Voluntary Long-Term Disability (LTD) from The Hartford
Long-term disability insurance is income replacement in the event that you are unable to work for an extended
period of time due to illness or injury. Non-Represented, AFSCME, CODE and Building Trades employees are
eligible to apply for the long-term disability plan.

HOW IT WORKS
The long-term disability plan pays 60% of your monthly income up to the plan maximum of $10,000. The plan has a
90- day elimination period. This means that the benefits will begin to pay on the 91st day or your disability. Benefits
are not guaranteed. All benefits must be approved by The Hartford. Premiums are determined by your age,
employee group and salary.

Login to Enroll
Website: https://enroll.thehartfordatwork.com/Enroll/                                              John Smith
                                                                                                 SSN: 302654321
Log In ID: the first letter of your first name and the first letter of your last
                                                                                                DOB: August 1, 1963
name followed by the last four digits of your social security number.
                                                                                               Log In              js4321
PIN: Use the first letter of your first name and the first letter of your last
name followed by your eight-digit date of birth (MMDDYYYY).                                     Pin          js08011963

                                                                                                                            15
**NEW** Employee Benefits13
Available for ALL Full Time City Employees
ALLSTATE CRITICAL ILLNESS POLICY
Critical Illness coverage can help with the treatment costs of covered critical illnesses, such as cancer, a heart attack or
a stroke (9 illnesses are covered under this plan). With the Critical Illness plan, you receive cash benefits directly,
giving you the flexibility to help pay bills related to treatment or to help with everyday living expenses.

         Heart Attack, Stroke, Organ Transplant, Renal Failure, Coronary Artery Bypass, Cancer, Pulmonary
                                          Embolism, Pulmonary Fibrosis

       • Cash benefits are paid directly to you unless you choose otherwise.
       • Dependents (up to age 26) are free when employee elects coverage
       • Pre-Existing Conditions: Any condition treated in the 12 months prior to the effective date will not be eligible
         for coverage within the first 12 months of the policy.
       • Second Event Coverage: Pays when you are diagnosed for the second time with a previously paid critical
         illness.
       • Guaranteed Issue: One time only. If you do not enroll during Open Enrollment, you will be asked to answer a
         medical questionnaire to qualify for enrollment at a future open enrollment
       • Wellness Benefit: You get $100 for each covered member for completing basic annual preventative tests
       • Enrollment Age Premium Freeze – Rates do not change as you age. Whatever age you are when you first
         enroll, you will remain in that premium band for the duration of your coverage
       • Coverage is portable, which means you can take it with you if you change jobs or retire.
How to Enroll in Allstate Benefits:
   1. Visit the paperless enrollment portal:                  Critical Illness Example:               Critical Illness
      https://bostbenefits.com/bnyulogin                 Employee elects coverage. Employee      Cash Payment Examples:
   2. Select the link to "register as a new                 suffers a heart attack and is
      user"                                                         hospitalized.                Cancer         $10,000
   3. Enter the requested information and                                                        Heart Attack $10,000
      the company Identifier:                             Three years later the employee is      Second Event $10,000
      cityofcincinnati                                        diagnosed with cancer.             Bypass Surgery $ 2,500
   4. You will be prompted to setup a user
      name and password                                  Four months later the employee has      Total Benefits: $32,500
   5. Click "Start Benefits" to begin your               another heart attack and undergoes
      enrollment.                                          coronary artery bypass surgery.

How to File Claims:                                                                         Semi-Monthly Rates (Per Pay)
       Submit claims online at www.allstatebenefits.com/mybenefits                       Issue Age EE & CH      Family
        "Outpatient Physician" refers to Office Visits under Accident plan,                 18-29     $3.81       $6.76
        "Wellness" refers to Critical Illness Plan                                          30-39     $6.20      $10.40
                                                                                            40-49    $10.70      $17.25
       For assistance with enrollment or claims, call 877-283-7600, option 1,              50-59    $17.36      $27.40
        or email Claims@BOSTbenefits.com                                                    60-64    $22.47      $35.17
                                                                                             65+     $34.76      $53.76

                                                                                                                    16
ALLSTATE ACCIDENT PROTECTION
Group accident insurance is designed to complement your existing medical coverage and help
narrow gaps caused by out-of-pocket expenses such as deductibles, co-payments, and non-
covered medical services.

Despite having medical coverage, many people are not adequately prepared for the out-of-pocket expenses that result
from an accident. Go to https://bostbenefits.com/bnyulogin to enroll by "registering as a new user" and using
company Identifier: cityofcincinnati. With Allstate Accident Protection you will get:

     • Cash benefits are paid directly to you for accidents and injuries that happen off
     the job.                                                                                     Semi-Monthly Rates (per
                                                                                                          pay)
     • Coverage available for the entire family, including spouses, equal partners, and
     dependents up to age 26.                                                                     Employee        Family
     • Reimbursement of $50 for any non-accident physician visit including                          $3.26         $10.31
     preventative visits, dental, vision, sickness, etc. (Limit of 2 visits per person per year
     or 4 per family).

                                                                                                                  17

                                                                                                                   17
Healthy Lifestyles
Healthy Lifestyles is a voluntary wellness program that encourages and rewards employees and their
spouses/equal partners for making positive choices for better health. Each participant can earn up to $500/year by
meeting certain health measures and completing programs in health education, weight management, preventive
care, physical activity and other lifestyle programs. Incentives earned will be deposited into your Custom Design
Benefits Health Reimbursement Account after February 1st of the following year.

Healthy Lifestyles staff works with an Employee Wellness Committee to provide a variety of on-site health
screenings, educational classes and other programs for which you can earn credits. These events are marketed
through monthly Healthy Lifestyles Newsletter, fliers, e-mails and word of mouth. Click here for more information,
or to enroll in the Healthy Lifestyles program.

Eligibility and Enrollment
City employees and their spouses/equal partners who are enrolled in the City's Anthem 80/20 plan or the City's
HDHP are eligible to participate in the Healthy Lifestyles Program. Employees who are enrolled in the City's
integrated HRA plan with J&K are eligible to enroll in Healthy Lifestyles, but their spouses/equal partners are not.

Earning Cash Incentives
In order to earn the incentives for participation in Healthy Lifestyles, employees must be enrolled in either the
City's Anthem 80/20 or HDHP plan or the Health Reimbursement Arrangement though J & K Consulting. If you are
enrolled in either the 80/20 or the HDHP plan through another City employee, you still qualify to earn incentives.
Incentives earned toward Healthy Lifestyles in 2017 will be deposited into your account in February 2018. Funds will
only be deposited into your account in 2018 if you and/or your spouse/equal partner are enrolled in the City's Anthem
80/20 or HDHP plan or you are enrolled in the Health Reimbursement Arrangement on January 1, 2018.
If you or your spouse/equal partner are no longer covered by one of the City health plans on 1/1/18, you will not be
able to collect the earned incentives yourself or your spouse/EP from the 2017 plan year.

**Please note that anyone enrolled in the HDHP plan will have their money deposited into their HSA, rather than their HRA.**

              Diabetes & Hypertension                                              Healthy Lifestyles
              Coaching                                                              Wellness Portal
                                                                       https://www.trihealthcorporatewellness.com
The City of Cincinnati and TriHealth partner with Kroger to
assist those diagnosed with diabetes and/or hypertension to           If you haven't already registered for the portal, you
better manage their conditions. The program is available to           MUST do so to gain access. To access the
employees and their dependents, age 18 or older, who are              wellness portal use the following credentials:
enrolled in the City's Anthem 80/20
health plan. Participants in the program receive:                                     Employee User Name
                                                                                      COC+employee id+1
• Individual counseling sessions from a specially trained
                                                                                       Ex. "COC456781"
  Kroger Pharmacist
• Waiver of your drug copays for medications related
  to diabetes, hypertension and cholesterol                                     Spouse/Equal Partner User Name
• $100 incentive toward your Healthy Lifestyles                                      COC+employee id+2
  account                                                                              Ex. "COC456782"
To enroll in the Kroger Diabetes & Hypertension Coaching
Program, call 1-888-242-5841.                                          Your password must be a minimum of 8 characters
                                                                         and must contain 1 capital letter and 1 number

                                                                                                                       18
ANTHEM RESOURCES
                                     LiveHealth Online
                            for Medical and Mental Health Visits:
            Doctor visits and prescriptions 24/7 from the comfort of your own home!

                                                                                            Sign up for
                                                                                         LiveHealth Online
                                                                                             by visiting
                                                                                         livehealthonline.com
                                                                                          or download the
                                                                                           mobile app for
                                                                                             Android or
                                                                                              iPhone!

LiveHealth Online allows you to video chat with a board certified physician who can answer questions, make a
diagnosis and even prescribe medications if needed. Use LiveHealth Online for minor (non-chronic) illnesses
such as:

LiveHealth Online also offers you access to a psychologist or therapist who can assist if you are experiencing
symptoms related to stress, anxiety or depression. LiveHealth Online costs less than $10 if you have already met
your deductible! If you cannot be treated online, you will not be charged.

Anthem Website & Mobile App
The Anthem website is your one stop shop for your medical benefits. On the Anthem
website you can: review your benefits, find a network doctor, check claims and
download explanation of benefits, get a temporary copy of your ID card, and estimate
your costs. If you're not already registered on the Anthem website, visit
www.anthem.com and click on "Register Now."

      On the go? The Anthem mobile app has many of the same features as the
      website! You can download the mobile app for iPhone or Android.

                                                                                                            19
CONTACT INFORMATION
                                                                       Group Number: 00109613 /
                                                                       www.anthem.com / 800.887.6055

                                                                     GRP: COCACT / BIN: 610494 / PCN: 9999
                                                                     www.OptumRx.com / 855.385.9357
   RISK MANAGEMENT                                                   Specialty: www.BriovaRx.com or 855.4BRIOVA
      513-352-2418
                                                                     Group: S1029 / www.SuperiorDental.com/
                                                                     800.762.3159
 Deborah Allison
 513.352.3337
 Risk Manager                                                        Group Number: 9731894
 Deborah.Allison@Cincinnati-OH.gov                                   www.eyemed.com / 1.866.723.0514

                                                                     coc.jandkcons.com
 Sheila Laffey
                                                                     1.877.872.4232
 513.352.6230
 Benefits Manager
 Health, Dental and Vision Claims                                    877.283.7600, option 1 or
 Sheila.Laffey@Cincinnati-OH.gov                                     www.allstatebenefits.com/mybenefits
                                                                     Group No.: W9215

 Tonya Baldwin
                                                                     https://enroll.thehartfordatwork.com/Enroll/
 513.352.3759
                                                                     BenSelect: 1-855-EZ-NROLL (855.396.7655)
 Administrative Specialist
                                                                     Customer Service: 800.523.2233
 Life, Disability and FSA
 Tonya.Baldwin@Cincinnati-OH.gov
                                                                            www.CustomDesignBenefits.com
 Phyliss Ward                                                               513.598.2929
 513.352.2566
 Administrative Specialist                                           513.641.4111 or
 Health, Dental and Vision Enrollments                               www.AFSCMECarePlan.com
 Phyliss.Ward@Cincinnati-OH.gov

                                                                     Contact the FOP at 513.381.2550 for
                                                                     information about dental and vision

     The Healthy Lifestyles Program is coordinated through TriHealth Corporate Health. All Protected Health
Information (PHI) will be kept confidential by TriHealth staff. The City of Cincinnati will not have access to PHI and
                               will only review program information in aggregate form.

         Liz Ponzer, Healthy Lifestyles Coordinator, 513-997-0017, Elizabeth_Ponzer@TriHealth.com
           Amy Driscoll, Healthy Lifestyles Specialist, 513-977-0018, Amy_Driscoll@TriHealth.com

                                                                                                                20
INDEX OF ATTACHED FORMS AND NOTICES
 Health Insurance Forms
    Health Insurance Enrollment Form (80/20 Plan, High Deductible Plan, Dental &
     Vision)
    Health Savings Account (HSA) Application (ONLY for use if enrolling in the High
     Deductible Health Plan)
    HSA Terms, Conditions & Signature Page
    HSA Frequently Asked Questions (FAQs)
    HSA Worksheet
    Health Insurance Waiver
    Affidavit of Declaration of Financial Interdependence
    Extension of Dependent Coverage Form
    Medicare Secondary Payer – Employee Status Form

 Health Reimbursement Arrangement (HRA) Forms
    HRA Enrollment Form
    HRA Attestation Form
    HRA Flow Chart
    HRA Claim Form

 Notices
    Summary of Benefits and Coverage (Anthem: AFSCME, CODE, NON, BT, Police
     hires after 9/8/16, Fire hired after 4/27/16)
    Summary of Benefits and Coverage (Anthem: Police hired before 9/8/16 and Fire
     hired before 4/27/16)
    Summary of Benefits and Coverage (High Deductible Plan with HSA)
    Summary of Benefits and Coverage (Integrated HRA)
    Women's Health and Cancer Rights & Special Enrollment
    Michelle's Law & Grandfather Status Notice
    Children's Health Insurance Program (CHIP) Notice
    COBRA Notice Letter
    Notice of City of Cincinnati's Health Plan Privacy Practices (HIPAA)
    Medicare Part D Notice of Creditable Coverage
    *NEW* EEOC Notice Regarding Wellness Programs
    *NEW* Notice Regarding Wellness Program – Spouse/Dependent Authorization
    Glossary of Medical Terms

                                                                                  21