July/August 2018 PDF - MacGregor Downs
→
If your browser does not support JavaScript, please read the page content below:
July/August 2018 PDF - MacGregor Downs
→
Dear Members, What a difference a week makes! Last week we hosted our 46th Tartan tournament. For the first time, we offered the new 3-day format, which allowed members to enjoy course play on Sunday as well. Con- gratulations to all of our flight winners, and a special congratulations to our 2018 Tartan champions Joey Bradley and Rudy Theale. This past week we also wrapped up our swim team season. Our talented MacDolphins were undefeated at home during dual meets and took home third place at the league's championship meet. It is always a pleasure to see our team excel in this arena and we appreciate the efforts of all volunteers and staff involved.
As part of our employee appreciation efforts, we took the staff and their families to a Durham Bulls base- ball game to thank them for all their hard work at the Club. A great time was had by all, and we even ran into a few of our members! As the sale to ClubCorp has been terminated, we are now reevaluating our regional responsibilities. I am excited to announce my return as General Manager of MacGregor Downs! Jeff Shepard will contin- ue with the company, assisting various clubs throughout the east coast region as a Regional Director. As stated in the letter from Peter Nanula, we will be continuing to work with staff, refocusing on improving your member experience, and continuing with our capital improvements. I look forward to seeing you around the Club.
Best Regards, Joseph B. Nowell General Manager, MacGregor Downs Country Club VP of Operations, Concert Golf Partners
An "Ambassador" is a member who nominates someone into the Club. Thank you for supporting and promoting MacGregor Downs Country Club! Ralph Ashworth 3 Entries Tom Atteberry 2 Entries Mark & Libby Azzarello 2 Entries Sharon Bires 1 Entry Norman & Billie Block 1 Entry Ron & Rachel Bolt 1 Entry Gary & Elizabeth Bowers 1 Entry Bob & Ann Branch 1 Entry Brian & Elizabeth Burns 1 Entry David & Elizabeth Byerley 1 Entry William & Francine Cerami 1 Entry Jeff & Lisa Cincin 5 Entries Chris & Karen Clemmer 1 Entry Ricky Demartino & Karla Szafranek 2 Entries Courtney & Ashley Duncan 1 Entry Demi & Barbara Esporas 2 Entries Jeremy & Staci Fair 1 Entry Sam & Amie Feuer 1 Entry Justin & Kelly Fredrick 1 Entry Rod & Lee Frankel 1 Entry Tim & Tara Furman 2 Entries Stuart & Jill Gaddy 6 Entries Dennis & Courtenay Garver 1 Entry Randy & Rachel Goins 3 Entries Tyler & Kristin Gronbach 3 Entries Ray & Sheila Guidotti 3 Entries Elizabeth Harrison 1 Entry Terry & Catherine Harvey 1 Entry Philip Hensley 1 Entry Brian & Mary Ashley Hill 2 Entries Alan & Robin Jones 1 Entry Howard & Sandra Kaufman 5 Entries Raj & Wendy Kapadia 2 Entries David & Samara Keaton 3 Entires Allan & Faye Luihn 1 Entry Andrew & Allie Ligay 1 Entry Stu McDonald 1 Entry Robert & Jodi Myers 2 Entries John & Susan Nance 5 Entries David & Holly Neal 9 Entries Mike Rambo & Rachael Ney 2 Entries Harold & Deborah Nunn 1 Entry Steve Parascandola & Kelley Keller 4 Entries Chris & Annie Pilz 1 Entry Daniel & Rebecca Polk 1 Entry Doug & Martha Polk 4 Entries Jerry & Elizabeth Radman 4 Entries David & Lauren Raymer 1 Entry Pete & Michelle Reckert 1 Entry Michael & Nanette Sawaia 3 Entries Chris & Jamie Sellman 2 Entries Mike & Katie Shook 1 Entry Daniel & Jennifer Shults 1 Entry Caroline Sinclair 3 Entries Hudson & Angela Smelcer 1 Entry Eric & Lois Sohovich 1 Entry Evan Stone 4 Entries Chuck & Amanda Tanner 1 Entry Chip & Lynn Thomas 1 Entry Lance & Karen Waggener 1 Entry Alex & Lindsay Withers 3 Entries Moss & Kendall Withers 7 Entries 2016 Masters Tickets Winners Kristen & Salvatore Lampuri 2016 Amelia Island TripWinners Fiona & Ryan Degnan 2017 Masters Tickets Winner Dave Burrell 2017 Orlando Trip Winners Richard & Michele Orff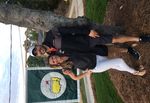 The summer is here, and with the warm weather, the course is in excellent condition. Help us keep the course in good shape by doing your part. Please use green sand to fill divots, repair your ball marks, rake your marks in bunkers, follow cart rules, and keep your carts away from tees and putting surfaces. It's a good practice not to take your push cart between bunkers and the putting surface. Let's also keep MacGregor clean by picking up the litter we see. My motto is: If you take care of the course, it will take care of you.
Also, please be aware of other golfers playing the course. When it's hot out there, it's important to keep moving. Four hours and fifteen minutes for 18 holes is plenty of time to have an enjoyable round. If there is a hole open in front of you, please be considerate of other members and let faster groups play through. Please be aware our members' time on weekends is valuable. We appreciate you following guest policies, and please help us keep the tee sheet accurate. If you are not using the space, please remove names not playing.
Following these guidelines will make your MacGregor Downs golf experience enjoyable for yourself and everyone around you. We appreciate your attention to these matters. Director of Golf Jens Klemsche 919-467-1895 | jklemsche@macgregordowns.org Independence Day Golf Tournaments Wednesday, July 4 Celebrate your independence on the golf course! Men, women, and juniors are welcome to make their own tee times, create their own 4-person team, and participate in the Firecracker 1-2-3 Best Ball. 100% USGA handicap taken. The cost is $100 per team. We will also hold an individual flag tournament. Plant your flag when you reach your handicap. The cost is $10 per person. 9 & Dine Our June 9 & Dine was a nice evening with good food and fun fellowship. The Youngs and the Blooms won the event. The next event is scheduled for July 20 at 5:30PM.
Concert Cup Qualifier The Concert Cup is a competiton among all Concert Golf Partners properties. Each club is represented by 4 members and a club representative. Qualifier will be held July 14-15 and the tournament will be held September 13-15. Please see the Golf Shop for ad- ditional details. Beat the Pros Saturday, July 21 Director of Golf Jens Klemsche and Head Golf Professional Sol Guerrero will team up in this better ball event to take on all two-per- son teams. 75% of handicaps will apply based on the tees that are played. If a team wagers $50 per person and beats their total net score, they will receive $100 in Golf Shop credit. A tie results in Golf Shop credit equal to the wager. The Border Battle Saturday, August 11, 1PM Shotgun This individual gross and net score tournament will bring out the competitor in you! The final team score will be determined by the 5 lowest gross and 5 lowest net individual scores plus the captain's net score. Only $35 per player. Appetizers and beer will be offered following play.
Men's 9-Hole Skins Throughout the summer, come out for our Wednesday night skins games. We will start around 5:30PM and will have net and gross skins.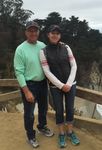 -Suzanne Knox made an eagle on #1 after hitting a drive about 147 to the hole! -Shawn Earle made a hole-in-one on #12 with a 5 iron from 166 yards! -Bill Eskridge made a hole-in-one on #8! -Rich Fezer made a hole-in-one on #12! -Lance Waggner made a hole-in-one on #12! The Byrd Cup is finishing up with Steve Hale and Rob Perry playing for the scratch division championship. The winner will be the Byrd captain in the end of the year Tournament of Champions. The Poole Cup is our 2-man best ball net match play championship. The dates are: Qualifying: July 12-July 23. The #1 seed will be defending champions: John Hiester & Sid Smith Sweet 16: Play on or before August 8 Elite 8: Play on or before August 20 Final 4: Play on or before September 3 Finals: Play on or before September 17 Senior MGA vs MGA Sunday August 5 Captain Matt Crichton, 2017 Men's Club Champion, will partner with the top 12 MGA points leaders as of August 1st to play against the top 12 Senior MGA points leaders, captained by 2017 Senior Club Champion Bob Branch.
Current MGA points race: (As of June 26) 1. Fritz, Gabe 2. Dixon, Tom 3. Bradley, Joey 4. Farrar, Steve 5. Eskridge, Bill 6. Peterson, Brian 7. Schnitzer, Andy 8. Furman, Tim 9. Leonard, Jim 10. Martin, Mike Men's Club Championship September 8-9 This is a 36-hole stroke play event. Tees will be based on flights. Men's Tees: Gold, Tartan, Blue; Senior Tees: Byrd, White, Poole. Current SMGA points race: (As of June 6) 1. Burrell, Dave 2. Donnee, John 3. Rogers, Tony 4. Herndon, James 5. Tilder, Michael 6. Roberts, Dave 7. Baillargeon, Brian 8. Corby, Tom 9. Earle, Shawn 10. Moore, David Thursday, July 5: Golf Shop, Course & Range Closed Friday, July 6: Course Closed, Golf Shop 9-5; Range 9-6 Saturday, July 7: Course Closed, Golf Shop 9-5; Range 9-6 Sunday, July 8: Course Closed, Golf Shop 9-5; Range 9-6 Monday, July 9: Golf Shop, Course & Range Closed Tuesday, July 10: Course Closed, Golf Shop 9-5; Range 9-6 Wednesday, July 11: Course Closed, Golf Shop 9-5; Range 9-6 Thursday, July 12: Course, Golf Shop, & Practice Facilities open on normal schedule
Junior Club Championship Saturday, August 25 and Sunday, August 26 Our Junior Championship is a 2-day tournament. Please include your juniors' age when signing up. Flights and tees will be deter- mined by sign-up. 2018 Parent-Child Tournament Sunday, September 16 One parent and one child playing a modified alternate shot format. We will have multiple flights based on the child's age. There will be a 9-hole and an 18-hole division. Tee times will be available in the afternoon. Fall 2018 Semester Programming MacGregor Junior Academy (Ages 7-18) August 6-November 16 Future 36ers (Ages 3-6) September 8-October 28 Contact Michael Brooks, michael@igrowgolf.com for more information and to enroll your junior today! Be sure to follow the Academy on Instagram: op36_md Spring 2018 Semester Highlights Congratulations to the following juniors who shot 36 or better in an Operation 36 match: JP Wagner (Current Yardage: 200 yards) Ben Withers (Current Yardage: 100 yards) Declan Ulrich (Current Yardage: 100 yards) Will Woodard (Current Yardage: Red Tees) Chase Hart (Current Yardage: 50 yards) Connor Loyd (Current Yardage: 50 yards) Kate Kozak (Current Yardage: 50 yards) Hole-In-One: Sophia Volpe Operation 36 Match on 6/5/18, Hole 4, 100 yards (Pictured Right) Strokes Improved in the Spring Operation 36 Match Season 230 Total | Average of 6 Strokes Improved Per Junior Spring 2018 Operation 36 All-Star Match OnJune9-10,theMacGregorJuniorAcademyformedateamof8playersbasedonseason-long matchperformanceandcompetedagainst 7 other teams of 8 at Lonnie Poole Golf Course. The Operation 36 Lonnie Poole Junior Academy took home the cup, however, Team MacGregormadeagreatshowing.All-StarTeamPicturedBelow(Lefttoright:CoachMicha el,AlexanderRousseau,WalkerHuffman,JPWagner, Chase Cleveland, K.O. Bostrom, Will Woodard, Logan Shields, Sean McDowell) Luke Hervey (Current Yardage: 150 yards) Anna Baker (Current Yardage: 50 yards) Teagan Crichton (Current Yardage: 100 yards) Lilly Yates (Current Yardage: 50 yards) K.O. Bostrom (Current Yardage: Red Tees) Sean McDowell (White Tees) Logan Shields (Red Tees) May's most improved golfers were Bill Donovan, Bob Hefter, Joseph Hoffman, and Dennis Zilavy. Congratulations to Bill Donovan for shooting a career low of 67 and to Tony Rogers for his hole-in-one on #16. The Seniors' points race is heating up with Dave Burrell leading the way with 57 points, John Donnee in 2nd place with 43 points, and Tony Rogers in 3rd with 36.5 points through June 6. The winners of the June 6 Senior Play Day were Joe Goettee, Bob Haas, Bob Hefter, and Dave Roberts. This year the Senior Member-Member will be held Saturday and Sunday, July 28-29 and the Senior Tartan is scheduled for Friday and Saturday, August 17-18. Sign-ups for these two events are open and can be found on the Club or Golf Calendars.
August 7-9 Our 3-day Junior Golf Camps will be offered again this summer! The cost $195 per child and includes lunch each day and a total of 9 hours of golf instruction. The junior golfers will be taught basic fundamentals and knowledge of the game with some on- course play. Open to boys and girls ages 8-13. Lady Tartan Thank you to all of our Lady Tartan particpants. We are honored to have hosted you and your guests for this annual tournament. Congratulations to our winners! Red and White Flight 1st Phyllis Page, Lilia Rodriguez, Melissa Morauer, Mason Nichols 2nd Dokim Elphick, Irene Green, Susan Colatsky, Shelly Canals 3rd Nan Merrick, Patti Halverson, Rebecca Malouf, Jennette Rafetto Birdie Flight 1st Jean Costa, Cynthia Feathers, Kelly Keller, Monique Copeland 2nd Cindy Roberts, Lisa Crisp, Susan Rogers, Susan Carlson 3rd Gloria Eskridge, Tess Lineback, Helen Bryant, Donata Eggers Shoot Out Winner Margaret Sophie, Barb Sophie, Beth McDonnell, Margaret Barry Ladies' Golf Classes If you would like additional instruction, please join us Thursdays 9:30-10:30AM or 1:30-2:30PM. Joellyn Crooks will provide on-course instruction and help you get more comfortable with your game. Cost: $25/class or $75/month. Please note these classes will not be offered in the month of July.
I would like to congratulate the 2.5 ladies team captained by Elizabeth Schoening for finishing second in the state tournament! Their team defeated teams from Charlotte, Fayetteville, and the Greenville area to reach the finals. There are still opportunities to join a fall USTA league. The fall consists of combo doubles and singles. Please email me if you are interested in learning more. This fall we are adding several pricing options to our junior clinics. Our hope is that this will help everyone work around their busy schedules. Please contact me if you would like to register or have any questions about the new clinic options.
Shaun Romisher Director of Tennis 919-653-0180 | sromisher@macgregordowns.org FALL JUNIOR CLINICS & OFFERINGS Looking to try tennis as a beginner? Your first clinic is free! Tiny Tot Jrs | Ages 3-5 | Wednesdays 1:30-2PM Starts Wednesday, September 12 Cost: 6 week package $50 or Drop In $10 Tiny Tots | Ages 4-6 |Tuesdays 4-4:30PM Starts Tuesday, September 11 Cost: 6 week package $50 or Drop In $10 The Topspinners | Ages 6-8 | Mondays & Wednesdays 4:15-5:15PM Starts Monday, September 10 Cost: 6 week (1 session per week): $84/child 6 week (2 sessions per week):$132/child Drop In: $17 per session The Drop Shots | 10 & under | Tuesdays & Thursdays 4:30-5:30PM Starts Tuesday, August 28 Cost: 1 Day Weekly Rate (10 sessions): $140 2 Day Weekly Rate (20 sessions): $220 Drop In: $17 Big Hitters | 12 & under | Tuesdays & Thursdays 5:30-6:30PM Starts Tuesday, August 28 Cost: 1 Day Weekly Rate (10 sessions): $140 2 Day Weekly Rate (20 sessions): $220 Drop In: $17 HS Clinic | 9th-12th Graders | Saturdays 1:30-3PM Players can join this group at any time. It is offered throughout the year. Drop In: $20 Member & $25 Non-Member Junior Tennis Camp Ages 8 & Up $175 per week $45 per day July 9-13, July 30-August 3, August 6-10 Each day the campers will be given a personal agenda and specific goal for that day, which may include: • Private drilling with a coach • Group drilling with a coach • Hitting session with a coach • Hitting session with another child • Ball machine work • Serving and returning work • Specific tennis related foot- work drills • Conditioning • Mental Training Register via the MDCC Calendar. After camp care available. Please be sure to visit the website to view your weekly favorites, including the Welcome to Tennis Clinic, Cardio Tennis, and High School Tennis Clinics.
Welcome to summer, MacLobbers Ladies! Most of you have started your summer USTA season and I hope you are staying cool. The courts were busy this spring with so many teams! Forty-eight members and guests enjoyed a nice (hot) morning of tennis in our "Secret Garden" Member/Guest. Special thanks to our three awesome vendors who came out — Spa Retreat Cary, Everything's Better Monogrammed, and Love All Tennis. Many of you came out for our "PT Talk" given by Jane Pederson of Performance Physical Therapy to learn about stretching and our how our bodies move on the court. We also learned about pre- and post-match nutrition at our "Nutrition On and Off the Court" talk, given by Jessica Manning Goff of Healthy Diets, Inc! Busy times!
Be sure to check the Tennis Calendar for upcoming events and register online to join us! Dawnette Scott 2018 MacLobber President PLAY DAYS 11:30AM-1PM Thursday, July 26 Monday, September 10 MIXED DOUBLES 7-10PM Friday, September 7 Friday, October 5 MACLOBBERS' MEMBER-GUEST Middle School Clinic These clinics will be scheduled via text message/email due to school tennis schedules with. If you would like to be included in this group, please email us with your child's ability level. Junior Travel Tennis Team USTA Junior Team Tennis is a 6 to 8 week program of team practice and match play for children ages 4 to 18 where emphasis is placed on fun, fitness, and the social benefits of tennis. Teams are comprised of players of similar age and skill and against other teams from the same area in one of five league divisions: 18 & under, 14 & under, 12 & under, 10 & under, or 8 & under. Starts mid-September.
Sunday Brunch We invite you and your guests to enjoy our weekly Sunday Brunch buffet from 11AM to 2PM. The culinary team will offer both savory and sweet options. Please call the Club at 919-467-0146 to make your reservation. Adults: $12.95++; Children 5-12: $9.95++; Children 4 & Under: Free. Reservations now available online! Ladies' Night We are continuing our Ladies' Night every Wednesday from 5-9PM. Ladies, grab your girl- friends and head to the Club for these delicious cocktails, at only $5++ each. • Cran-Tini: Cranberry vodka, cranberry juice, lime juice, splash of orange juice • Grapefruit Crush: Deep Eddy's Grapefruit Vodka, grapefruit juice, Sprite, orange slice garnish • The Islander: Pineapple Rum, pineapple juice, lime juice, Sprite • Caramel Apple: Butterscotch Schnapps, Caramel Soco, apple cider • Blue Diablo: Tequila, Triple Sec, Blue Curaçao, sour mix, lime juice Buck Night Last Wednesday of the Month Our Buck Night was so popular, we brought it back! Enjoy our signature steak night, featur- ing various salads, entrées, and accompaniments. Please view the á la carte menu online and let us know you will be dining with us by making a reservation through our receptionist. July 4th Pool Party Wednesday, July 4, 12-4PM Celebrate the holiday at the Club with your friends and family. We will have an extra-spe- cial pool party featuring a DJ with great music and games, a member-sign bar, and even an inflatable for the kids!
Music on the Deck Join us for dinner and a beverage while listening to the musical talents of these singers/ guitarists. Friday, July 6 — Emily Musolino Friday, July 20 — Emily Musolino Friday, August 10 — E.G. Peters Friday, August 24 — Emily Musolino Pork & Pinot Tuesday, July 31 Hosted by Gayle Schiffer from Advintage Distributing, this will be a night you'll never forget! The event features 5 courses and 5 pinots. Wine Club Members: $39.95++; Non-Wine Club Members: $45++.
The Wake County Chapters of the National League of Junior Cotillions cordially invites you to attend the 2018/2019 season. Classes will be held approximate- ly once per month, from October through February. The Junior Cotillion program places as much empha- sis on etiquette, manners, and character education as it does on dancing. The highlight of the season is the Grand Ball. Students have the opportunity to use the etiquette and dance skills that they have learned throughout the classes. NLJC is proud to offer the area's only comprehensive social education for 5th-8th grades. This program has been the recipient of many nation- al awards. For more information or to receive an invitation for your child, please contact Yvette Shallcross at shallcross.oates@nljc.com. You may also visit nljc.com, where online registration is available.
Battle of the Breweries Friday, August 24, 5:30PM Join MacGregor Downs for this beer-focused event featuring some of NC's premier craft brewers. You get to be the judge! Rate all of your favorites and win some great prizes. Along with various beers, we will have a delicious menu that's sure to please. Beer Club Members: $25++; Non-Beer Club Members: $30++ Standard Dining Hours LUNCH Closed Monday 11:30AM-3PM (Tuesday) *Kitchen closes at 4PM 11:30AM-3PM (Wednesday, Thursday, Friday, Saturday) 11AM-2PM (Sunday) DINNER Closed Sunday, Monday, Tuesday 4:30-9PM (Wednesday) 5:30-9PM (Thursday, Saturday) 5:30-10 PM (Friday) 19th HOLE Closed Monday 11:30AM- Dusk (Tuesday) *Kitchen closes at 4PM 11:30AM- 9PM (Wednesday, Thursday, Saturday) 11:30AM- 10PM (Friday) 11:30AM- 7PM (Sunday) *Kitchen closes at 5PM *Cancellation Policy applies to all events. Reservations are strongly encouraged. Please register by calling Jennifer at 919.467.0146 or visit the MDCC website. Cotillions Fall 2018 Classes at MacGregor Downs
Experience unique wines and learn about their subtleties and complexities with your fellow members. July Wine Club Tasting Thursday, July 19, 6:30PM Hosted by Geoff Sanders from Johnson Brothers August Wine Club Tasting Thursday, August 16, 6:30PM Hosted by Steve Adams from Mutual Distributing Visit the website to register for these monthly events! The MDCC Book Club is open to all MDCC members. No annual fee or commitment is required. The cost per meeting is $20++, which includes dinner. Register online for the next MDCC Book Club meeting and get reading!
Thursday, July 26, 6:30PM Elenor Oliphant is Completely Fine by Gail Honeyman Meet Eleanor Oliphant: She struggles with appropriate social skills and tends to say exactly what she's thinking. Nothing is missing in her carefully timetabled life of avoiding social interactions, where weekends are punctuated by frozen pizza, vodka, and phone chats with Mummy. But everything changes when Eleanor meets Raymond, the bumbling and deeply unhygienic IT guy from her office. When she and Raymond together save Sammy, an elderly gentleman who has fallen on the sidewalk, the three become the kinds of friends who rescue one another from the lives of isolation they have each been living. And it is Raymond's big heart that will ultimately help Eleanor find the way to repair her own profoundly damaged one.
Thursday, September 6, 6:30PM The Underground Railroad by Colson Whitehead Cora is a young slave on a cotton plantation in Georgia. An outcast even among her fellow Afri- cans, she is on the cusp of womanhood—where greater pain awaits. And so when Caesar, a slave who has recently arrived from Virginia, urges her to join him on the Underground Railroad, she seizes the opportunity and escapes with him. In Colson Whitehead's ingenious conception, the Underground Railroad is no mere metaphor: engineers and conductors operate a secret network of actual tracks and tunnels beneath the Southern soil. Cora embarks on a harrowing flight from one state to the next, encountering, like Gulliver, strange yet familiar iterations of her own world at each stop. As Whitehead brilliantly re-creates the terrors of the antebellum era, he weaves in the saga of our nation, from the brutal abduction of Africans to the unfulfilled promises of the present day. The Underground Railroad is both the gripping tale of one woman's will to escape the horrors of bondage—and a powerful meditation on the history we all share. For additional information, please contact member Debbie Fox at debfox56@icloud.com or (919) 621-2314.
Join the Wine Club Complimentary Admission to 11 Tastings Purchase Wine at 20% Above Our Cost Discount Price for MDCC Wine Dinners Contact Clubhouse Manager Marielys Lee at mlee@macgregordowns.org for details. July 26, 6:30PM Eleanor Oliphant is Completely Fine by Gail Honeyman September 6, 6:30PM The Underground Railroad by Colson Whitehead
MAY Doug and Hope Brown 120 Queensferry Road Honorable Mention John and Celia Linderman 219 Queensferry Road The MacGregor Downs Garden Club is pleased to announce officers for the coming year: President – Tracey Boddie Vice President – Linda Schmitt Treasurer - Hope Brown Recording Secretary - June Finkbeiner Corresponding Secretary - Colette McCarty In June, July, and August, members will be enjoying their gardens. The Garden Club continues important maintenance of the Grief Center Garden at the Transitions Life Care Center, judg- ing beautiful yards of the month in MacGregor Downs, planning for holiday decorations, and supporting all of the projects our Club supports throughout the year. The MacGregor Downs Garden Club fiscal year begins in July with dues collection. Meet- ings resume in September, so stay tuned for information. The Garden Club meets on the third Wednesday of each month from September through May in the Highlands/Islay Room at 10AM. Special events include the Holiday Home Tour, a Luncheon in December, and a Bus Trip in May.
Tojoin,orformoreinformation,pleasecontactMembershipChairJackieEarle(309-256 -1986or earlevilla@netscape.net) or President Tracey Boddie (919-606-6294 or traceyboddie@gmail. com). JUNE Brian and Brittany Wilder 119 Dunedin Court Honorable Mention Gail Duncan 204 Glasgow Road YARD OF THE MONTH Congratulations to our MacDolphins and MacMinnies Swim Teams for another great season! Our MacMinnies started the season at the beginning of June and even after a few short practices, began to show off their newly acquired and honed skills. Our swimmers worked hard each week to learn new skills like rainbow arms and floating on their backs while also getting comfortable in the water and gaining confidence in their swimming. Their season ended with a final mini meet, where our swimmers got to show off their swimming talent!
Our MacDolphins Team has worked so hard again this year to not only hone their swimming skills but also focus on friendship, team spirit, and sportsmanship. Many of our swimmers beat their own records this year, and we are so proud of all of our dedi- cated swimmers who represented our team at the individual dual meets. Our team was undefeated at home during dual meets and took home third place at our Championship Meet this year. We want to give a very special thanks to our coaches, our parent committee, and each and every swimmer and their family for making this Summer even better than the last. We hope to continue to grow our teams and look forward to 2019!
Stay tuned for more information about these upcoming events! Pre Cotillion September 10, 11, & 17 Middle School Drone Workshop Saturday, September 15 Family Camp Out Friday, September 21 Camp MacGregor 2018 If you've not already done so, we encourage you to register for our signature summer camp packed full of fun! Dates July 9-13 July 16-20 July 23-27 July 30-August 3 Camp Schedule 8:30-8:45 Drop Off 9-10 Tennis 10-11 Games & Snack Time 11-12 Golf 12-12:45 Lunch 12:45-1:30 Themed Activities Monday- Cooking with Chef Tuesday- Fitness & Nutrition Wednesday- Science Experiment Thursday- Karate Friday- Zumba 1:30-2:45 Pool Time 2:45-3 Prepare for Pick Up Proper torso rotation in the golf swing will give you the ability to rotate the upper body inde- pendently from the lower body. This is an important skill for properly sequencing the backswing and generating a good separation or coil. This movement requires good thoracic spine mobility, and also good lower body stability. If you're having trouble with this move in your backswing or follow-through, then try the 90/90 Stretch. Lie on the Ground on your side in a fetal posi- tion, with legs tucked up to your torso at a 90 degree angle. Keeping your knees together, rotate your chest and top arm across to the other side of your body. Repeat several times, then switch to the other side. You should feel a stretch through your torso and the muscles of your middle and Happy golfing!
Michael Hendricks Personal Trainer 972-213-5597 | hendricksspf@gmail.com upper back. In order to fix your swing, we need to fix your body first! The Torso Rotation Test and 90/90 Stretch are tools to identify limitations, and help your body move better.
CLUBHOUSE STAFF General Manager Joseph Nowell x220 919-653-0174 Accounting/Billing Lissa Dailey x205 919-653-0171 Controller Amy Allen x210 919-653-0172 Membership Director Cricket Russell x215 919-653-0173 Dir. Member Relations and Gabrielle McCalister x245 919-653-0179 Communications Reception/Member Services Jennifer Wentworth x100 919-467-0146 Food and Beverage Director/ Marielys Lee x240 919-653-0178 Clubhouse Manager Assistant Food and Javier Lazaro x235 919-653-0177 Beverage Director Private Events Manager Natasha Murray x225 919-653-0175 Catering Sales Coordinator Patti Cornesky x230 919-653-0176 Youth Director Charlotte Freeman x165 919-653-0157 Maintenance Engineer Joe Karsten x305 919-653-0189 TENNIS Tennis Shop x415 919-467-4116 Director of Tennis Shaun Romisher x400 919-653-0180 Head Tennis Professional Francie Barragan x410 919-653-0182 Head Tennis Professional Mia Bobrowski x405 919-653-0181 GOLF Golf Shop x105 919-467-1895 Director of Golf Jens Klemsche x110 919-653-0160 Head Golf Professional Sol Guerrero x115 919-653-0161 Tournament Director Joellyn Crooks x115 919-653-0161 Assistant Golf Professional Louis Matroni x115 919-653-0161 Superintendent David Apple x500 919-653-0190 FITNESS Personal Trainer Michael Hendricks 972-213-5597 Be sure to follow us on Facebook, Instagram, and Twitter! www.macgregordowns.org
Indian Spring is a gated, meticulously landscaped, private membership country club community, where you can live the life you've always dreamed about, surrounded by friends who make you feel right at home. Located in the relaxed seaside town of Boynton Beach, this lush, 800-acre community show- cases unrivaled recreational and social venues. • Two championship golf courses with rolling fair- ways and brush-cut greens • A sprawling tennis complex with 26 Har-Tru™ courts • State-of-the-art fitness facilities • Casual and elegant dining establishments to satisfy every taste A world-class Clubhouse and active social calendar, where every day brings something new.
Whether it's a round of golf, an elegant dinner dance, or an afternoon of cards, Indian Spring Country Club has something for everyone. Contact General Manager Joseph Nowell or Membership Director Cricket Russell to book your tee time or dining reservation at this great Club! CONCERT CLUB of the Month Go to www.indianspringcc.org for more information.