S MMER 2019 EXPLORATIONS The Elisabeth Morrow School - June 24 - August 9
Page content transcription
If your browser does not render page correctly, please read the page content below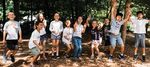 S MMER 2019
EXPLORATIONS
The Elisabeth Morrow School
     June 24 — August 9

         Summer Programs
        for Ages 3 – Grade 9

                    435 Lydecker Street
                   Englewood, NJ 07631
                    201.568.5566 x7333
             explorations@elisabethmorrow.org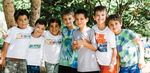 WELCOME

S MMER 2019
EXPLORATIONS
The Elisabeth Morrow School
     June 24 — August 9

          Dear Families,

          Welcome to Summer Explorations, the summer program at The Elisabeth Morrow School!
          We believe that summertime is the perfect time to help stretch a child's imagination,
          intellect and body. Our coeducational program provides children from Age 3 – Grade
          9 with the opportunity to explore new areas of interest within a safe and comfortable
          learning environment. We offer classes and workshops with low student-to-teacher
          ratios allowing for individualized attention and student participation. Our staff consists of
          experienced, certified educators who help students build upon existing skills, develop
          new interests, and gain confidence. The 14-acre wooded campus provides the perfect
          setting for outdoor exploration and play.

          If you have any questions about the Summer Explorations program, please feel free to
          contact me at 201.568.5566, ext. 7333 or email explorations@elisabethmorrow.org.

          Best,
          Liza Jones Hards
          Director of Auxiliary Programs

          We look forward to welcoming
          your child and family to our
          school and summer program!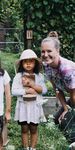 Highlights of                                       Table of Contents
Summer Explorations
• Weekly program options with half- and full-day   1.   Welcome Letter and
   choices for Age 3 – Grade 9                           Program Highlights
                                                    2.   Early Childhood
• Experienced certified teachers                        Program
• Engaging academic and enrichment programs        4.   Grades 2 through 6
                                                         Program Overview
• Low student-to-teacher ratio for classes
                                                    5.	Grades 2 and 3
   and workshops
                                                        Workshops
• 14-acre wooded campus                            12.	Grades 4 through 6
                                                         Workshops
• Science and technology labs, outdoor
   playgrounds, and turf field                      18. Grades 7 through 9
                                                        CIT Program
• Lunch program available                          19.	Frequently Asked
                                                         Questions
• Theme weeks featuring specialized activities
  and programs                                      20. General Information
                                                    21. Directions
• Before-camp care (7:30–8:30 a.m.) and
   After-camp care (3:30–5:30 p.m.)

                                                                              1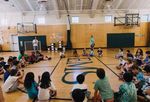 EARLY CHILDHOOD PROGRAM

The Early Childhood Program is structured to allow our campers to explore the world through games,
building, singing, stories, cooking, and arts and crafts, among other activities that are perfect for this
age group. Our purpose-built playgrounds encourage cooperative play and develop campers' motor
skills. Healthy snacks are provided during the day. Patios attached to all of our classrooms ensure that the
outdoors is just steps away.

All children in the Early Childhood Program are eligible to enroll in either our half-day program from
8:30 a.m.–12:15 p.m. or our full-day program from 8:30 a.m.–3:15 p.m. Campers may bring lunch from
home or participate in the camp's lunch program.

The Early Childhood Program runs June 24–August 9

Sample Schedule for Early Childhood Program
8:30–9:00 a.m................................................Morning Arrival          12:00–12:15 p.m..................................... Storytime/Dismissal
                                                                                       .                                                    (Half-day Students)
9:00–9:30 a.m..................................... Morning Meeting and
                                                        Discovery Time                12:15–1:00 p.m...................................Lunch and Playground

9:30–10:00 a.m............................................... Special Classes         1:00–1:30 p.m.............................................. Story/Quiet Time
                                                   (Movement or Music)
                                                                                      1:00–2:45 p.m........................................................Class Time/
10:00–10:15 a.m.............................................................. Snack     .                                                     Afternoon Specials
                                                                                        .                                                     (Drama or Spanish)
10:15–10:45 a.m.................................................... Playground          .                                                                  Water Time
10:45–11:15 a.m............................................Classroom Time             2:45–3:00 p.m.............................................. Closing Meeting
11:15 a.m.–12:00 p.m................................. Patio/Water Time                3:00–3:15 p.m.............................................Dismissal/Carline

2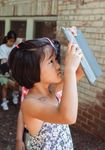 Age 3 through Grade 1                                                       Weekly Themes:
                                                                            Let's Move!
June 24–August 9                                                            Week 1: Jump For Joy

                                                                            Week 2: Shake it Up
Morning Program
                                                                            Week 3: Give it a Whirl
Classroom learning – In the classroom, children have morning
meeting, listen to stories and participate in art, writing, and             Week 4: D
                                                                                     ance Away Your Cares
cooking projects that are related to the week's theme.
                                                                            Week 5: Run Like the Wind
Outdoor play – Water play and nature study are incorporated into
                                                                            Week 6: Hop to It
the time that the children spend in our playgrounds and on our
outdoor patios.                                                             Week 7: Twist and Shout

Movement education – Children learn basic locomotor patterns
and creative movement through this component of our program,
which focuses on increasing their awareness of physical activities.

Music – Children sing, play instruments, and explore music
through stories and games.

Afternoon Program
Drama – Children dramatize familiar stories and share them with
classmates and friends.

Spanish – Kindergarten and Grade 1 campers learn names,
greetings and colors, among other common words, through
singing and speaking.

Special Grade 1 Programs

Science and Technology – Grade 1 campers visit our new
Innovation Alley classrooms during the week for experiments
and hands-on learning.

   Orton-Gillingham Training
   Offered to Grade 1 students only.
   A specially trained teacher will introduce techniques that help
   children to internalize letter sounds and letter formation in
   preparation for reading. Through individualized instruction, the
   teacher will help facilitate reading readiness with phonetic awareness
   training and multi-sensory experiences. Students must enroll for at
   least two weeks to participate in the Orton-Gillingham program.
   There is a $100 fee per weekly session.

                                                                                                        3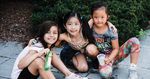 GRADES 2 THROUGH 6 PROGRAM

Grades 2 through 6 are able to explore special interests and extend or reinforce skills in reading, math,
writing, science, drama, and other areas. Workshop classes are taught by experienced classroom teachers
and are designed around topics of interest, with about 10 to 14 students in each class. Each morning
workshop is 75 minutes.

All sessions last for one week and children can enroll in a morning program from 8:30 a.m. until 12:15 p.m.,
or a full-day program that ends at 3:30 p.m. Healthy snacks are provided during the day and lunch can be
brought from home or ordered through our lunch service. Two recess periods are offered throughout the
day to allow students a chance to play, move their bodies, and enjoy time outside.

Afternoon activities are chosen by students each day and include sports, technology, science, arts and crafts,
and cooking. The day includes Share Times for announcements and special presentations, as well as theme
days that promote camp bonding, including an all-camp talent show and Carnival.

Grades 2 through 6 Program runs from June 24–August 9

Schedule for Grades 2 through 6
8:30–8:50 a.m. .........................................Arrival   12:15–1:15 p.m......................Lunch and Recess

8:50–9:00 a.m. ..... Welcome Announcements                        1:15–2:05 p.m.......Afternoon Activity Period 1

9:00–10:15 a.m............................... Workshop 1          2:05–2:55 p.m......Afternoon Activity Period 2

10:15–11:00 a.m.................... Snack and Recess              2:55–3:15 p.m... Camp Share Announcements

11:00 a.m.–12:15 p.m......................Workshop 2              3:15–3:30 p.m.......................................Dismissal

12:15 p.m. ............................Half-day Dismissal

4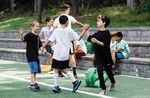 One-Week Workshops for Grades 2 & 3
                   Workshop 1                             Workshop 2                         Please note:
                                                                                             We cannot guarantee that
WEEK               Orton-Gillingham Reading Instruction
                   Dream Weavers
                                                          Eat Your Veggies
                                                          Game Makers                        food prepared during
 1                 Habitat Hunters
                   iPiggiBank Money Management
                                                          Let's Experiment
                                                          Nature Crafts
                                                                                             workshops are free of
                                                                                             allergens. Therefore,
June 24–28         Its All About the Drama                Storybook Art                      we strongly encourage
                   Sports Skills                                                             an alternate workshop
                   Workshop 1                             Workshop 2
                                                                                             selection if your child has
WEEK               Orton-Gillingham Reading Instruction   Campout Cooking
                                                                                             any food allergies.

 2                 Animals in Art
                   Create a Cook
                                                          Let's Rock
                                                          Sports Conditioning
  July 1-5         Felt Frenzy                            Star Gazers
   No camp,        LEGO® Builders                         That's America
Thursday, July 4   Outdoor Explorers

                   Workshop 1                             Workshop 2

WEEK               Orton-Gillingham Reading Instruction
                   Backyard Games
                                                          All That Matters
                                                          Art School for the Masters
 3                 Colorful Cooking
                   Comic Creations
                                                          Intro to Coding
                                                          Pack Your Bags
 July 8–12         Get Ready for the Academy Awards       String Things
                   Let's Experiment

                   Workshop 1                             Workshop 2

WEEK               Orton-Gillingham Reading Instruction
                   Cardboard Construction
                                                          LEGO® Math Plus
                                                          Little Animation Studio
 4                 Cookie Creations
                   EMS Summer Times
                                                          Prints, Patterns, and Polka Dots
                                                          Sticky Science
 July 15–19        Little Animation Studio                Team Sports
                   Nature Detectives

                   Workshop 1                             Workshop 2

WEEK               Orton-Gillingham Reading Instruction
                   All That Matters
                                                          Ballroom Dancing
                                                          Go Solar!
 5                 Around the World With Art
                   Cool It!
                                                          Kodu Arcade
                                                          Let's Rock
July 22–26         Off to the Theater                     Make it With Paper
                   Super Sports

                   Workshop 1                             Workshop 2
WEEK               Orton-Gillingham Reading Instruction
                   Chalk it Up!
                                                          Bookmaking
                                                          Jewelry Making
 6                 Cooking Around                         Let's Experiment
                    the Clock                             So Puzzling
  July 29–         Fairies and Gnomes                     Sports Conditioning
   Aug 2           It's In the Book
                   Outdoor Explorers

                   Workshop 1                             Workshop 2
                   Flower Pot Fun                         Aviation Engineers
WEEK               Glamorize Your Doll                    Cook on the Lite Side
                   Habitat Hunters                        Handwork Studio
 7                 Magic Wizards                          Outdoor Art
  Aug 5–9          Team Sports                            Sticky Science
                   Think It, Build It!

                                                                                                                  5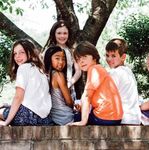 GRADES 2 THROUGH 6 PROGRAM

Workshops Grades 2 & 3
                                                                                        Game Makers Do you like playing
                                                                                        games? Have you ever thought how you
                                                                                        could change a game to make it more
                                                                                        exciting or add new characters, rules, or
                                                                                        outcomes? Here's a chance to learn new
                                                                                        games and create your own original
                                                                                        games to be played with other students,
                                                                                        family, and friends.

                                                                                        Let's Experiment Calling all scientists:
                                                                                        grab your lab coats and get ready to
                                                                                        experiment. Students will learn to make
                                                                                        a hypothesis, conduct experiments, and
                                                                                        examine the results. Learn lab safety
                                                                                        and vocabulary while having lots of
                                                                                        scientific fun.

                                                                                        Nature Crafts Journey outside on the
                                                                                        beautiful EMS campus to collect objects
Week 1: June 24-28                           iPiggibank Money Management                to turn into unique, original works of art.
Workshop 1                                   Students will learn about money            Use twigs, leaves, flowers, and rocks to
                                             through hands-on exploration using         add flourish to everyday objects and
Orton-Gillingham Reading Instruction         art, writing, reading, and play. They      bring the outside inside to enjoy nature
The Orton-Gillingham Reading                 will learn to earn extra money, save for   all year long!
Instruction program is designed for          something special, shop wisely on a
students in grades 2 and 3 who need          budget, and share with a worthy cause.     Storybook Art Each day, students
additional help with reading and writing                                                will share a story and then use the
skills. Under the direction of a specially   It's All About the Drama Do you like       characters, setting, and theme to create
trained teacher, students will work in       to be silly? Serious? Or maybe even        a piece of artwork based on that story.
a small group setting. Students will         dramatic? In this workshop, you can        Learn drawing and other art techniques
review and practice the phonology            be all those things as we try our hand     that will add depth and dimension to
of language and rules governing              at improvisation, reader's theater, and    the pieces.
reading and writing through a variety of     drama games. Explore your talent,
multisensory experiences. Enrollment         develop your speaking skills, and find     Week 2: July 1-5 (No camp on July 4)
is limited to allow for low student-to-      out when it's good to add to the drama.
                                                                                        Workshop 1
teacher ratio. Students must enroll in
                                             Sports Skills Students will engage in
at least three consecutive weeks of                                                     Orton-Gillingham Reading Instruction
                                             sports-related games and activities
Summer Explorations beginning June                                                      See Week 1, Workshop 1 for description.
                                             to develop skills that make athletes
24-July 12 and/or July 15-August 2.
                                             successful. They will focus on teamwork,   Animals in Art Join us as we learn
Dream Weavers Students will create           problem solving, and leadership while      about different animals through art.
colorful designs and patterns as             participating in drills and games that     Design an animal out of clay, learn how
they engage in a variety of weaving          highlight motor skills and movements       to draw lions, tigers, and bears (oh my!),
techniques including looming, finger         that improve athleticism and ability.      create bird collages, and craft a fish
weaving, and macramé.                                                                   mural. Students will learn about color
                                             Workshop 2                                 theory, balance, symmetry, and contrast
Habitat Hunters Come learn where                                                        while working on creating different
animals live and what they need to           Eat Your Veggies! In this cooking
                                                                                        types of animals.
survive. Explore the amazing world of        class, we will use fun and creative
animals right here on our own EMS            recipes to make vegetables and fruits
campus and in the surrounding area. A        the best part of the meal. Enjoy light
trip to a local nature center for further    sandwiches, apple salad, veggie patch
exploration and learning will highlight      dip, and more.
the week.

6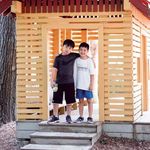 Create a Cook Students will learn                                                          Backyard Games Students will learn
the basics of being in the kitchen and                                                     the rules of a variety of games that can
kitchen safety while learning to read                                                      easily be played in any backyard or BBQ
recipes, measure ingredients, and use                                                      party. They will have the opportunity
different kitchen tools. Put these skills                                                  to learn games such as volleyball,
together to create delicious meals,                                                        spikeball, croquet, capture the flag, and
snacks, and desserts.                                                                      many more.

Felt Frenzy What can you make out of                                                       Colorful Cooking Create colorful and
felt? The possibilities are endless and                                                    nutritious dishes in the kitchen using all
students will get to try a few in the class.                                               the colors of the rainbow. Make rainbow
Make a wall hanging, a finger puppet,                                                      fruit kabobs, tri-color veggie pasta, and
a fringed pillow, and more. Get creative                                                   more. Sample different types of fruits
and have fun with felt.                                                                    and veggies you may never have seen
                                                                                           or heard of before. Taste and cook in a
LEGO® Builders Use LEGO® bricks
                                                                                           colorful way.
and other materials to build your very
own EMS LEGO® creation. Collaborate                                                        Comic Creations Create comic
with your classmates to design, build,                                                     characters as you learn about drawing,
explore, and play. If you love LEGOs®                                                      designing, and publishing your very
and building, this is the class for you.       Sports Conditioning Students will           own comic book. Watch your comic
                                               participate in competitive games that       characters come to life right before
Outdoor Explorers Grab your
                                               get them moving and active. The goal        your eyes.
binoculars and get outside to explore
the beautiful wildlife right on the EMS        of the week is to encourage them to         Get Ready for the Academy Awards
campus and in the local area. Learn            stay active and build the foundation of     Here's your chance to be in your
about native birds, plants, flowers, and       a healthy lifestyle. These high-intensity   favorite movie as students will act out
wildlife. The class will also take a trip to   games are not only rigorous, but fun        scenes from a few of the favorites.
a local nature center for a guided hike        and exciting.                               Bring your acting talent and be part of
and presentation.                              Star Gazers Learn about the moon,           this exciting, red carpet experience.
                                               stars, and planets. Students will           Watch out Hollywood, a new star is
Workshop 2                                     complete experiments and take part in       about to be born!
Campout Cooking Who doesn't love               project-based activities to learn about     Let's Experiment Calling all scientists.
cooking and eating by the campfire?            space and the world beyond the stars.       Grab your lab coats and get ready to
Enjoy some favorite camping foods like                                                     experiment. Students will learn to make
                                               That's America Learn about the history
sloppy joes, foil packs, and of course,                                                    a hypothesis, conduct experiments, and
                                               of the American flag, our founding
yummy s'mores. The cooking will be fun                                                     examine the results. Learn lab safety
                                               fathers, favorite American traditions,
and the food so delicious you will be                                                      and vocabulary while having lots of
                                               and, of course, sample some traditional
able to imagine yourself next to your                                                      scientific fun.
                                               American food favorites. Celebrate our
tent in the woods.
                                               country and its rich history.
Let's Rock Become a rock star as you                                                       Workshop 2
learn to identify various rocks and            Week 3: July 8-12                           All That Matters Is it a solid, a liquid,
minerals and better understand where           Workshop 1                                  or a gas? Find out how and where
rocks come from. Students will create                                                      these states of matter exist and how
their own rock collections throughout          Orton-Gillingham Reading Instruction        they can change by conducting simple
the week as they explore the many              See Week 1, Workshop 1 for description.     scientific experiments.
hidden gems on campus.

                                                                                                                                       7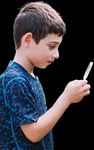 GRADES 2 THROUGH 6 PROGRAM

Workshops Grades 2 & 3
Art School for the Masters Students                                                          Little Animation Studio Magical
will learn about master artists like                                                         creatures come to life in this hands-
Picasso, Van Gogh, Monet, and many                                                           on summer camp workshop. Young
more. They will study different art                                                          animators will come up with names,
techniques while creating a piece of                                                         characteristics, and designs for their
artwork in the style of these great artists.                                                 invented beings. Using a variety of
                                                                                             art making materials and methods,
Intro to Coding Learn what coding                                                            they will create these visions and work
is and how to write your own "block"                                                         together to bring them to life using stop
codes. Students will start with simple,                                                      motion animation. Students will use
non-computer programming activities                                                          professional grade animation software
and games and work their way through                                                         and equipment and develop deductive
to begin using block programming                                                             reasoning, collaboration, and problem
such as "Scratch" to design simple                                                           solving skills along the way. They will
online games.                                                                                record sound and even have a chance
                                                                                             to be in front of the lens themselves.
Pack Your Bags Grab your passport
                                                                                             The finished film will be shared via
and get ready to "travel" around the
                                                                                             online link and visitors to our Vimeo
world. Learn about different countries
                                                                                             page to view, download, and share the
and cultures from around the world
                                                                                             film again and again.
through online research, cooking, arts,
and more.                                                                                    Nature Detectives Students will
                                                                                             look for clues and solve some
String Things You won't believe how
                                                                                             mysteries of the natural world.
many things you can do with string. In
                                                                                             They will keep track of daily
this workshop, students will play games
                                                                                             observations and discoveries they find
using string and make a variety of string
                                                                                             outdoors while enjoying the beautiful
crafts including bracelets, a seasonal
                                                                                             EMS campus and surrounding area.
wreath, and a plant hanger. We're not
just "stringing you along!"
                                                                                             Workshop 2
Week 4: July 15-July 19                                                                      LEGO® Math Plus In this class, students
                                               Cardboard Construction Students               will have a chance to use ordinary
Workshop 1
                                               will use cardboard and other everyday         LEGO® bricks in new, interactive ways
Orton-Gillingham Reading Instruction           recycled objects to build their own           to do math and other STEM activities.
The Orton-Gillingham Reading                   creations. Use your imagination and           They'll get their brain cells humming
Instruction program is designed for            creativity to build your very own             when using LEGOs® to add, subtract,
students in grades 2 and 3 who need            cardboard creations.                          multiply, divide, design, and build.
additional help with reading and writing
skills. Under the direction of a specially     Cookie Creations Start with a cookie or       Little Animation Studio
trained teacher, students will work in         two, then build from there. Students will     See Workshop 1 for description.
a small group setting. Students will           use cookies as the base to make houses,
                                                                                             Prints, Patterns, and Polka Dots Bring
review and practice the phonology              cookie pizza, cookie hats, and more. It
                                                                                             your creativity and get ready for some
of language and rules governing                may all start with a cookie, but wait until
                                                                                             DIY fun. Students will learn different
reading and writing through a variety of       you see where it ends.
                                                                                             craft tips and tricks they can use for
multisensory experiences. Enrollment
                                               EMS Summer Times Create our very              future DIY projects. Make a polka dot
is limited to allow for low student-to-
                                               own camp newspaper while developing           pillow, a striped notebook, or printed
teacher ratio. Students must enroll in
                                               writing and journalism skills. Learn          duct tape wallet.
at least three consecutive weeks of
                                               interviewing, as well as writing, and
Summer Explorations beginning
                                               editing, to put together our newspaper.
July 15-August 2.

8
Sticky Science Do you like the ooey-         Around the World With Art Take a trip        Workshop 2
gooey? How about the sticky? Or the          around the world and learn about the
                                                                                          Ballroom Dancing Learn how to
slimy? Using a variety of materials,         artwork that is special to that country or
                                                                                          ballroom dance. Take this great new
students will make different creations       culture. Students will explore art forms
                                                                                          opportunity to develop grace, gain
while learning about chemical reactions,     like aboriginal dot painting, Roman
                                                                                          confidence, and get healthy exercise
solutions, and other properties. Turn        sculpture, Egyptian hieroglyphics, and
                                                                                          while having a good time learning
science into play while making slime,        much more.
                                                                                          beginning dance steps and routines.
obleek, bouncy balls, stress balls,                                                       Students will work on learning a simple
                                             Cool It! Whip up deliciously cool
and more.                                                                                 ballroom dance to perform for friends
                                             summertime treats like fruit smoothies,
Team Sports Students will learn to           pudding pops, fruit salad, and other         and family at the EMS Talent Show.
foster their athletic skills and emphasize   cool recipes. Get ready to cool it in
                                                                                          Go Solar! Use the power of the sun to
what it means to be part of a team.          the kitchen.
                                                                                          make art, pizza, and solar cars. Learn
Games played will reinforce teamwork,                                                     how the sun affects us all, how to stay
                                             Off to the Theater Explore, develop,
rules, skills, and strategies. Come play                                                  safe in the sun and how to use the sun
                                             and share your talent as we rehearse
and have fun.                                                                             for energy.
                                             and perform scenes from Broadway
                                             shows, old and new. Students will
Week 5: July 22-26                                                                        Kodu Arcade Learn fundamental
                                             have fun as they learn how to move
                                                                                          coding concepts while designing your
Workshop 1                                   on the stage, deliver a line, and create
                                                                                          own 3-D video games using the Kodu
Orton-Gillingham Reading Instruction         a character. Join us as we shine in
                                                                                          program. Students will create games
See Week 4, Workshop 1 for description.      the spotlight.
                                                                                          such as Pac-Man, King of the Hill, and
                                             Super Sports Students will play              their very own superhero adventure
All That Matters Is it a solid, a liquid,
                                             basketball, volleyball, dodgeball,           game. They will also learn basic coding
or a gas? Find out how and where
                                             and run relay races in this active           skills while developing their analytical
these states of matter exist and how
                                             and high intensity class. Join us for        thinking and creative reasoning skills in
they can change by conducting simple
                                             fun and excitement.                          this new interactive workshop.
scientific experiments.

                                                                                                                                    9
GRADES 2 THROUGH 6 PROGRAM

Workshops Grades 2 & 3
                                                                                            Workshop 2
                                                                                            Bookmaking Learn how to make
                                                                                            all different kinds of books—accordion
                                                                                            books, flip books, mini books, pop-up
                                                                                            books, and more. Learn techniques
                                                                                            and tips to put your writing into cool,
                                                                                            unique styles that will make your writing
                                                                                            stand out.

                                                                                            Jewelry Making Using quality beads
                                                                                            and other materials, students will design
                                                                                            and create bracelets and necklaces.
                                                                                            Then, they will come up with their own
                                                                                            company name, logo, and packaging
Let's Rock Become a rock star as you         Chalk it Up! Students will create              for their unique pieces.
learn to identify various rocks and          different art projects using chalk and         Let's Experiment Calling all scientists:
minerals and better understand where         chalkboard paint. Learn how to make            grab your lab coats and get ready to
rocks come from. Students will create        cool letters, designs, and other effects       experiment. Students will learn to make
their own rock collections throughout        to make your pieces one of a kind.             a hypothesis, conduct experiments, and
the week as they explore the many                                                           examine the results. Learn lab safety
                                             Cooking Around the Clock Whether
hidden gems on campus.                                                                      and vocabulary while having lots of
                                             it's breakfast, lunch, dinner, or a snack…
Make it With Paper Start with                we can mix it up in the kitchen. Learn         scientific fun.
ordinary paper and end with a                basic cooking techniques as you make           So Puzzling Work with other students
beautiful creation. Students will use        delicious and easy recipes of meals            to complete a daily jigsaw puzzle,
things like paper, plates, tissue paper,     made throughout the day.                       word search, crossword, or cryptogram.
origami paper and construction paper                                                        It's great to keep that brain working
                                             Fairies and Gnomes Explore the
to make flowers, dragons, stained glass,                                                    while you figure out what's so puzzling
                                             magical world of fairies and gnomes.
and more. Let your hands work some                                                          after all.
                                             Read stories about these tiny creatures
magic with paper.
                                             and discover all their special qualities.      Sports Conditioning Students will
Week 6: July 29-Aug. 2
                                             Students will also create little forest        participate in competitive games that
                                             homes for the fairies and gnomes               get them moving and active. The goal
Workshop 1                                   to visit.                                      of the week is to encourage students
Orton-Gillingham Reading Instruction         It's In the Book In this workshop,             to stay active and build the foundation
The Orton-Gillingham Reading                 students will act out scenes from a            of a healthy lifestyle. These high-
Instruction program is designed for          favorite book. Bring the story to life         intensity games are not only rigorous
students in grades 2 and 3 who need          while combining your love of reading           but fun and exciting.
additional help with reading and writing     with your acting bug. It's all possible
skills. Under the direction of a specially   when you start with a book.                    Week 7: August 5-9
trained teacher, students will work in
                                             Outdoor Explorers Grab your                    Workshop 1
a small group setting. Students will
review and practice the phonology            binoculars and get outside to explore          Flower Pot Fun What can you do with
of language and rules governing              the beautiful wildlife right on the EMS        a flower pot? Of course, you can put
reading and writing through a variety of     campus and in the local area. Learn            flowers in it, but we can also paint,
multisensory experiences. Enrollment         about native birds, plants, flowers, and       decorate, and even bake in them. You'll
is limited to allow for low student-to-      wildlife. The class will also take a trip to   be surprised there is so much to do with
teacher ratio. Students must enroll in       a local nature center for a guided hike        a simple flower pot.
at least three consecutive weeks of          and presentation.
Summer Explorations beginning
July 15-August 2.

10
Glamorize Your Doll Get set for
some serious sewing fun. This program
is designed for students who have
always had the desire to create trendy
clothes and accessories for their very
own 18" doll. Skilled Handwork Studio
teachers will share techniques such
as hand-sewing, embroidery, and
other embellishing techniques to allow
each student to craft their own unique
doll fashions. Just bring your doll and
your imagination.

Habitat Hunters Learn where animals
live and what they need to survive.
Explore the amazing world of animals
right here on our own EMS campus and
in the surrounding area. A trip to a local
nature center for further exploration and
learning will highlight the week.

Magic Wizards If you've always
wanted to perform magic tricks and
illusions, you could be a Magic Wizard.
You'll be transformed when you learn           Workshop 2                                  Handwork Studio Students will spend
seemingly impossible illusions like the                                                    their time sharing stories and laughs
                                               Aviation Engineers Do you question
"truth-telling tube," "card reading," and                                                  while stitching snuggly creatures and
                                               how a machine as heavy as an airplane
"anti-card levitation" tricks. Students will                                               crafty accessories. The goal is to teach
                                               can fly? Do you want to learn how air
master magic tricks to hold their own                                                      the fun, practical skills of knitting, hand
                                               pressure works perfectly to create
magic shows for friends and family. So                                                     and machine sewing, needle-felting,
                                               airplane lift? Does testing the limits of
grab your magic wand and wizard hat,                                                       and much more in a space where
                                               your model airplane intrigue you? If you
your wish has been granted.                                                                students will be enveloped in learning,
                                               answered yes, then you are qualified
                                                                                           creativity, imagination, and giggles.
Team Sports Students will learn to             to be an airplane engineer. You'll use
foster their athletic skills and emphasize     this newly-learned knowledge to build       Outdoor Art Bring your love of art
what it means to be part of a team.            your own airplane and then fly it in the    outside with chalk drawings, bird
Games played will reinforce teamwork,          ultimate test flight. If having fun while   houses, wind chimes, or garden
rules, skills, and strategies. Come play       learning STEM concepts is what you          sculptures. Use the beautiful EMS
and have fun.                                  love, then this course is for you.          campus as inspiration for your art
                                                                                           projects and leave a little art behind to
Think It, Build It Using a wide variety of     Cook on the Lite Side Think cooking
                                                                                           show your appreciation for the beautiful
materials, students will design and build      lite doesn't sound good? We'll change
                                                                                           world around us.
many different types of structures and         your mind as we create fun foods
buildings. From simple towers to more          that are tasty and healthy to eat. Soft     Sticky Science Do you like the ooey-
elaborate bridges and mazes, they              pretzels, muffins, and spring rolls are     gooey? How about the sticky? Or the
will test their knowledge to build the         some of the lite recipes that we will       slimy? Using a variety of materials,
strongest, fastest, or tallest structure.      make and eat.                               students will make different creations
                                                                                           while learning about chemical reactions,
                                                                                           solutions, and other properties.
                                                                                           Turn science into play while making
                                                                                           slime, obleek, bouncy balls, stress
                                                                                           balls, and more.

                                                                                                                                    11
GRADES 2 THROUGH 6 PROGRAM

One-Week Workshops for Grades 4 through 6
                    Workshop 1                                Workshop 2                      Please note:
                                                                                              We cannot guarantee
 WEEK               Design Studio
                    Outdoor Adventures
                                                              Amateur Architects
                                                              Cell City                       that food prepared
  1                 Scratch Boot Camp
                    Wake Up to Breakfast
                                                              Create a Cook
                                                              iPiggiBank Money Management
                                                                                              during workshops
                                                                                              are free of allergens.
 June 24–28         Young Chemists                            Sports Skills                   Therefore, we strongly
                                                                                              encourage an alternate
                    Workshop 1                                Workshop 2
                                                                                              workshop selection
 WEEK               Agree to Disagree                         Animals in Art
                                                                                              if your child has any
                                                                                              food allergies.
  2                 EMS Jr. Poets' Society
                    It's Natural
                                                              Fairies and Gnomes
                                                              Pizza! Pizza! Pizza!
     July 1-5       Kitchen Chemistry                         So You Want to Be a YouTuber?
    No camp,        Sports Conditioning                       Star Wars Lab
 Thursday, July 4

                    Workshop 1                                Workshop 2

 WEEK               Art School for the Masters
                    Genetics 101
                                                              Backyard Games
                                                              EMS Summer Times
  3                 Have Your Cake and Eat It Too!
                    How It's Made
                                                              Sweets and Treats
                                                              Travel Pass
     July 8–12      Travel Pass                               Uke Can Do It!

                    Workshop 1                                Workshop 2

 WEEK               Choose Your Own Adventure
                    Into the Woods
                                                              Backyard Chefs
                                                              Bookmaking
  4                 Next Big Thing
                    Simply Sculpting
                                                              How to Be a Game Master
                                                              Masquerade Party
 July 15–19         Team Sports                               Woodworking

                    Workshop 1                                Workshop 2

 WEEK               Balloon Car Racer
                    Ballroom Dancing
                                                              EMS Camp Diner
                                                              In the Lab
  5                 Farm to Table
                    Kodu Plus
                                                              Little Animation Studio
                                                              Scrapbooking
 July 22–26         Little Animation Studio                   Super Sports

                    Workshop 1                                Workshop 2
 WEEK               Comic Con
                    Filmmaking
                                                              Filmmaking
                                                              Learn How to Draw Anime
  6                 Jewelry Making                            Oh, the Pastabilities!
                    Sports Conditioning                       Sherlock Holmes Club
     July 29–       Young Chemists                            So You Want to Be a YouTuber?
      Aug 2

                    Workshop 1                                Workshop 2
                    Aviation Engineers                        Cell City
 WEEK               EMS Summer Times                          Cool It!
                    Fantastic Beasts and Mythical Creatures   Handwork Studio
  7                 Fashion and Machine Sewing                Magic Wizards
     Aug 5–9        Kitchen Chemistry                         Team Sports

12
Workshops Grades 4 through 6
Week 1: June 24-28                                                                        iPiggibank Money Management
                                                                                          Students will learn about money
Workshop 1
                                                                                          through hands-on exploration using
Design Studio Students will have the                                                      art, writing, reading, and play. They
opportunity to create original art pieces.                                                will learn to earn extra money, save for
There will be different kinds of art                                                      something special, shop wisely on a
materials for students to use to design,                                                  budget, and share with a worthy cause.
sculpt, bead, paint, create a collage, or a
combination of all. Open your mind, the                                                   Sports Skills Students will engage in
possibilities are endless.                                                                sports-related games and activities
                                                                                          to develop skills that make athletes
Outdoor Adventures Want to get                                                            successful. They will focus on teamwork,
outside? Do you love nature? Hike                                                         problem solving, and leadership while
the beautiful EMS campus, practice                                                        participating in drills and games that
building shelters, and explore Northern                                                   highlight motor skills and movements
New Jersey's vegetation and wildlife.                                                     that improve athleticism and ability.
Students will also learn first aid basics,
fire building, and map reading.                                                           Week 2: July 1-5 (No camp on July 4)
During the week, students will also
visit a local nature trail to further their                                               Workshop 1
love of the outdoors.                                                                     Agree to Disagree Calling future
                                                                                          student council presidents, school
Scratch Boot Camp Join us to learn
                                                                                          leaders, lawyers, and politicians:
how to code and program using the
                                              Workshop 2                                  sharpen your persuasive reasoning
Scratch program, developed by MIT.
                                                                                          and public speaking skills. Each day,
Students will have a chance to create         Amateur Architects Learn about
                                                                                          students will engage in a debate
their own video game by using simple          ancient and modern architecture. Using
                                                                                          centered on different topics or current
coding skills and commands to make            a variety of materials, students will
                                                                                          events. They will gain confidence and
objects move and make sounds.                 explore how math, science, engineering
                                                                                          public speaking skills, while learning
                                              and, of course, creativity, are used
Wake Up to Breakfast When you smell                                                       how to present their opinions in a clear
                                              together to make long-lasting and eye-
muffins baking or French toast cooking,                                                   and consistent manner.
                                              pleasing structures.
morning will soon become your favorite
                                                                                          EMS Jr. Poet's Society Poetry is alive
time of the day. Students will learn to       Cell City Students will learn the
                                                                                          and flourishing at Summer Explorations.
make delicious breakfast foods that will      structure and function of an animal cell
                                                                                          Read and write all different types of
have you ready to get out of bed and          and create a 3-D cell that represents
                                                                                          poetry. Get those creative juices flowing
wake up to breakfast.                         a city of their choice. Each organelle
                                                                                          and put your poetic thoughts on paper.
                                              of the cell will be represented by a
Young Chemists Students will explore          building from within the city that mimics   It's Natural Journey outside on the
chemical reactions and learn how              the function of the cell's organelle.       beautiful EMS campus to collect objects
atoms bond together and rearrange
                                                                                          to turn into unique, original works of art.
themselves to form new substances.            Create a Cook Students will learn
                                                                                          Use twigs, leaves, flowers, and rocks to
They will also investigate the rate of the    the basics of being in the kitchen and
                                                                                          add a flourish to everyday objects and
reaction and how it can be changed,           kitchen safety, while learning to read
                                                                                          bring the outside inside to enjoy nature
as well as explore endothermic and            recipes, measure ingredients, and use
                                                                                          all year long.
exothermic reactions.                         different kitchen tools. Put these skills
                                              together to create delicious meals,         Kitchen Chemistry Explore the science
                                              snacks, and desserts.                       of kitchen chemistry as you investigate
                                                                                          ingredients that pop, fizz, and foam.
                                                                                          Discover amazing transformations of
                                                                                          common ingredients and see how
                                                                                          science can happen in the kitchen
                                                                                          before your very eyes.

                                                                                                                                  13
GRADES 2 THROUGH 6 PROGRAM

Workshops Grades 4 through 6
                                                                                           Have Your Cake and Eat It Too!
                                                                                           Students will learn specialized baking
                                                                                           and decorating techniques, while
                                                                                           making a new kind of cake each day.
                                                                                           And, of course, the best part: they will
                                                                                           have their cake and get to eat it, too!

                                                                                           How It's Made What fun is putting
                                                                                           stuff together? The real fun is in taking
                                                                                           things apart and seeing just how they
                                                                                           are made. Working together, students
                                                                                           will explore how things work from the
                                                                                           inside out.

                                                                                           Travel Pass Join us on this brand new
                                                                                           travel adventure. Each day, students
                                                                                           will venture off to a new place in the
Sports Conditioning Students will           So You Want to Be a YouTuber?                  area to learn about local history or
participate in competitive games that       Students will have a chance to put             enjoy cultural sights and sounds that
get them moving and active. The goal        their acting and public speaking skills        are just miles away. Take a trip around
of the week is to encourage them to         to work by developing and producing            Manhattan on the Circle Line, visit
stay active and build the foundation of     tutorial videos, unboxing, and reviewing       the Intrepid Sea and Space Museum
a healthy lifestyle. These high-intensity   both real and make-believe products.           or American Museum of Natural
games are not only rigorous, but fun        Learn how to safely post your videos           History, and many more great places.
and exciting.                               and share them with family and friends.        Additional $75 trip fee to cover travel
                                                                                           expenses. Students must register for
                                            Star Wars Lab Scientists and Star Wars         both Workshop 1 and Workshop 2 to
Workshop 2
                                            fans, unite! Students will create Star         participate in this class.
Animals in Art Join us as we learn          Wars related science projects such as
about different animals through art.        Jabba's slime and hovering speeders.           Workshop 2
Design an animal out of clay, learn how     Join us to learn about physics and
to draw lions, tigers and bears (oh my!),   chemistry, while celebrating the greatest      Backyard Games Students will learn
create bird collages, and craft a fish      science fiction series of our time.            the rules of a variety of games that can
mural. Students will learn about color                                                     easily be played in any backyard or BBQ
theory, balance, symmetry, and contrast     Week 3: July 8-12                              party. They will have the opportunity
while working on creating different                                                        to learn games such as volleyball,
types of animals.                           Workshop 1                                     spikeball, croquet, capture the flag, and
                                            Art School for the Masters Students            many more.
Fairies and Gnomes Explore the
                                            will learn about master artists like           EMS Summer Times Create our very
magical world of fairies and gnomes.
                                            Picasso, Van Gogh, Monet, and many             own camp newspaper while developing
Read stories about these tiny creatures
                                            more. They will study different art            writing and journalism skills. Learn
and discover all their special qualities.
                                            techniques while creating a piece of           interviewing, as well as writing and
Students will also create little forest
                                            artwork in the style of these great artists.   editing, to put together our newspaper.
homes for the fairies and gnomes
to visit.                                   Genetics 101 Students will learn about         Sweets and Treats Do you have a
                                            heredity and how certain traits are            sweet tooth? Students will learn how
Pizza! Pizza! Pizza! Do you love pizza?
                                            passed on from parents to offspring.           to make lollipops and candies that
Then this is the class for you. Students
                                            They will have fun learning about and          look like they are sold in sweet shops.
will enjoy creating all different kinds
                                            creating Punnett Squares, as well as           Using different types of ingredients and
of pizza, including breakfast pizza and
                                            a life-size replica of what their person       molds, students will have fun creating
dessert pizza. As a culmination, students
                                            would look like with the acquired traits.      sweet treats!
will get a chance to create their very
own pizza.

14
Travel Pass See Workshop 1 for               Workshop 2                                   Week 5: July 23-27
description.
                                             Backyard Chefs Take cooking to a             Workshop 1
Uke Can Do It! Come learn to play            whole new place—outside! Learn to
                                                                                          Balloon Car Racer Did you know that
the ukulele. Learn basic cords and           make summertime classics like burgers,
                                                                                          cars can be powered by a balloon?
strumming techniques and play simple         pizza, grilled vegetables, and more.
                                                                                          Well, at least a student-made car can. If
songs to share with the group, friends,      Students will learn about grilling as they
                                                                                          you love physics and are curious about
and family. Open to all levels.              try out new recipes on an outdoor grill
                                                                                          building, here's your chance to put
                                             or fire.
                                                                                          your mind and hands to work. Students
Week 4: July 15-19                                                                        will design, create, race, and calculate
                                             Bookmaking Learn how to make all
Workshop 1                                   different kinds of books—accordion           the distance and velocity of their cars
                                             books, flip books, mini books, pop-up        powered only by a balloon.
Choose Your Own Adventure Inspired
                                             books, and more. Learn techniques
by the children's book series of the                                                      Ballroom Dancing Learn how to
                                             and tips to put your writing into cool,
'80s, this is a narrative writing workshop                                                ballroom dance. Take this great new
                                             unique styles that will make your writing
in which students will brainstorm and                                                     opportunity to develop grace, gain
                                             stand out.
design different plot twists for the                                                      confidence, and get healthy exercise
characters. Anything can happen when         How to Be a Game Master During this          while having a good time learning
you choose your own adventure.               "EMS style" of the classic Dungeons          beginning dance steps and routines.
                                             and Dragons game, students have              Students will work on learning a simple
Into the Woods Explore the EMS                                                            ballroom dance to perform for friends
                                             the opportunity to play as a team to
campus and learn about its ecosystem.                                                     and family at the EMS Talent Show.
                                             complete a task set by the Dungeon
Learn basic mapping and orienteering,
                                             Master. Teams work collaboratively
as well as how to identify plants, trees,                                                 Farm to Table Come learn how to
                                             to accomplish the mission, while
and flowers around New Jersey, survival                                                   cultivate your own vegetables, prune
                                             overcoming obstacles and limitation
skills, and basic first aid. Grab your                                                    and care for plants, and then pick the
                                             that might be presented in the course of
hiking boots and let's get outside                                                        fresh vegetables to use in every day
                                             the game. Join the fun in participating in
to explore.                                                                               cooking. Students will have a chance
                                             this unique and action packed quest as
                                                                                          to work in the EMS garden, as well as
Next Big Thing Do you have a great           we visit and explore various worlds, all
                                                                                          visit a local farmer's market to purchase
idea that you want to let others             in the roll of the dice.
                                                                                          locally grown fruits and vegetables.
know about? Students will have the
                                             Masquerade Party Who's under that
opportunity to create a unique product
                                             mask? Students will learn about the
to "sell" to others. They will also create
                                             history of the masquerade mask and
a marketing plan to go along with their
                                             famous mask wearers throughout
product and then, finally, they will have
                                             history. Then they will design and
a chance to show off their idea to a
                                             create their own masquerade masks
panel of judges to see if they have what
                                             using a wide variety of art materials
it takes to be the next big thing.
                                             and their imaginations. Finally, students
Simply Sculpting Learn all different         will show off their beautiful designs
types of techniques that you will use in     at a masquerade party at the end of
sculpting. Students will create projects     the week.
from model clay, air dry clay, and other
                                             Woodworking Learn basic woodworking
sculpting mediums.
                                             skills as you design and work on an
Team Sports Students will learn to           individual woodworking project.
foster their athletic skills and emphasize   Students will use basic hand tools and
what it means to be part of a team.          learn important safety measures while
Games played will reinforce teamwork,        having fun building together.
rules, skills, and strategies. Come play
and have fun.

                                                                                                                                 15
GRADES 2 THROUGH 6 PROGRAM

Workshops Grades 4 through 6
                                                                                        Super Sports Students will play
                                                                                        basketball, volleyball, dodgeball,
                                                                                        and run relay races in this active
                                                                                        and high intensity class. Join us for
                                                                                        fun and excitement.

                                                                                        Week 6: July 29-Aug. 2

                                                                                        Workshop 1
                                                                                        Comic Con Hang out with like-minded
                                                                                        kids who love to read and talk comics.
                                                                                        Using their interests and prior comic
                                                                                        experience, students will conceptualize,
                                                                                        design, and illustrate their own stories
                                                                                        to share with the class and take home
                                                                                        their own original comic book.

                                                                                        Filmmaking Lights, camera, action!
                                                                                        Learn how to make and act in a film
                                                                                        with Take Two Film Academy. Students
                                                                                        work together to create, act, shoot,
Kodu Plus Take your gaming                  Workshop 2                                  direct, and edit their own short films.
knowledge to a whole new level with                                                     At the end of the week, students will
                                            EMS Camp Diner In homage to our
the Kodu program. Students will have                                                    have at least one film that they have
                                            home state of New Jersey being the
a blast creating their own 3-D video                                                    made, put on a DVD, and posted online.
                                            diner capital of the world, students will
games and adventures, while learning                                                    Professional equipment, cameras, audio,
                                            prepare and cook up classic diner-style
fundamental coding concepts such                                                        and editing software is provided. This
                                            food. The Happy Waitress sandwich,
as loops, variables, and constructors.                                                  is a great way for aspiring actors and
                                            mile high coconut cream pie, and many
Students will be given the opportunity                                                  directors to start learning this important
                                            more diner favorites will be on the EMS
to develop logic, analytical thinking,                                                  new literacy. This is a full morning
                                            Camp diner menu this summer.
and creative reasoning in this fun,                                                     workshop. Students must enroll in both
interactive workshop.                       In the Lab Come learn about life in         Filmmaking morning workshops in
Little Animation Studio Magical
                                            the science laboratory! Students will       order to participate.
                                            learn how make scientific hypothesis,
creatures come to life in this hands-                                                   Jewelry Making Learn to make
                                            how to write up a lab report, conduct
on summer camp workshop. Young                                                          earrings, necklaces, bracelets, pins,
                                            experiments, and work together with
animators will come up with names,                                                      and more. Using all different kinds of
                                            fellow scientists. Put on your lab coat
characteristics, and designs for their                                                  beads, gemstones, wire, string, and
                                            and get ready for some fun in the lab.
invented beings. Using a variety of                                                     other unique supplies, students will
art making materials and methods,           Little Animation Studio                     have a chance to create one-of-a-kind
they will create these visions and work     See Workshop 1 for description.             jewelry pieces to wear and share.
together to bring them to life using stop
motion animation. Students will use         Scrapbooking Create your own                Sports Conditioning Students will
professional grade animation software       scrapbook using special papers,             participate in competitive games that
and equipment and develop deductive         stickers, quotes, and other fun             get them moving and active. The goal
reasoning, collaboration, and problem       design techniques. Students will            of the week is to encourage them to
solving skills along the way. They will     take photographs from around the            stay active and build the foundation of
record sound and even have a chance         EMS campus or their own collection          a healthy lifestyle. These high-intensity
to be in front of the lens themselves.      to create their scrapbook pages.            games are not only rigorous, but fun
The finished film will be shared via        Turn your summer memories into              and exciting.
online link and visitors to our Vimeo       lasting treasures.
page to view, download, and share the
film again and again.

16
Young Chemists Students will explore         So You Want to Be A YouTuber?               Kitchen Chemistry Explore the science
chemical reactions and learn how             Students will have a chance to put          of kitchen chemistry as you investigate
atoms bond together and rearrange            their acting and public speaking skills     ingredients that pop, fizz, and foam.
themselves to form new substances.           to work by developing and producing         Discover amazing transformations of
Students will also investigate the rate of   tutorial videos, unboxing, and reviewing    common ingredients and see how
the reaction and how it can be changed,      both real and make-believe products.        science can happen in the kitchen
as well as explore endothermic and           Learn how to safely post your videos        before your very eyes.
exothermic reactions.                        and share them with family and friends.
                                                                                         Workshop 2
Workshop 2                                   Week 7: August 5-9
                                                                                         Cell City Students will learn the
Filmmaking Workshop 1 for                    Workshop 1                                  structure and function of an animal cell
description.                                 Aviation Engineers Do you question          and create a 3-D cell that represents
                                             how a machine as heavy as an airplane       a city of their choice. Each organelle
Learn How to Draw Anime Do you
                                             can fly? Do you want to learn how air       of the cell will be represented by a
enjoy the Anime style of art animation?
                                             pressure works perfectly to create          building from within the city that mimics
Would you like to learn how to do it
                                             airplane lift? Does testing the limits of   the function of the cell's organelle.
yourself? In this class, students will
develop skills across drawing, painting,     your model airplane intrigue you? If you    Cool It! Make delicious creations
and illustrating a character design while    answered yes, then you are qualified        without turning on the heat. In this
concentrating on a variety of Japanese       to be an airplane engineer. You'll use      class, students will prepare foods from
Anime styles.                                this newly-learned knowledge to build       appetizers to desserts that can be
                                             your own airplane and then fly it in the    made by mixing, chopping, chilling,
Oh, the Pastabilities! So many kinds         ultimate test flight. If having fun while   and freezing. After you make these cool
of pasta and so few days! Students will      learning STEM concepts is what you          treats, take time to chill out!
learn how to make homemade pasta             love, then this course is for you.
and sauces. Ravioli, gnocchi, manicotti,                                                 Handwork Studio Students will spend
alfredo, and pesto are just a few of the     EMS Summer Times Create our very            their time sharing stories and laughs
traditional favorites the students will      own camp newspaper while developing         while stitching snuggly creatures and
learn to make. Mangia!                       writing and journalism skills. Learn        crafty accessories. The goal is to teach
                                             interviewing, as well as writing, and       the fun, practical skills of knitting, hand
Sherlock Holmes Club Calling all             editing, to put together our newspaper.     and machine sewing, needle-felting,
mystery lovers: using clues, students
                                             Fantastic Beasts and Mythical Figures       and much more in a space where
will solve some Summer Explorations
                                             A comparative study of mythical             students will be enveloped in learning,
mysteries. They will learn science
                                             creatures from all types of fictional       creativity, imagination, and giggles.
techniques like fingerprinting, DNA
extraction, impression footprints and        stories from across the cultures and        Magic Wizards If you've always wanted
much more.                                   time. Students will create and compile      to perform magic tricks and illusions,
                                             a class scrapbook of their favorite         you could be a Magic Wizard. You'll be
                                             creations to take home and share.           transformed, when you learn seemingly
                                             Fashion and Machine Sewing                  impossible illusions like the "truth-
                                             With a wide choice of on-trend sewing       telling tube," "card reading," and "anti-
                                             patterns to choose from, and bolts          card levitation" tricks. Students will learn
                                             and bolts of tempting fabrics, every        magic tricks to hold their own magic
                                             student will have ownership in what         shows for friends and family. So grab
                                             they choose to make in this workshop.       your magic wand and wizard's hat, your
                                             Teachers will work with the students        wish has been granted.
                                             to ensure that they are being taught        Team Sports Students will learn and
                                             the necessary and appropriate skills.       play games that foster their athletic skills
                                             Skills range from learning how to use       and emphasize what it means to be part
                                             the sewing machine, as well as skills       of a team. Games played will reinforce
                                             like measuring, pinning, cutting, and       teamwork, rules, skills, and strategies.
                                             assembling patterns.                        Come play and have fun.

                                                                                                                                  17
GRADES 7 THROUGH 9 PROGRAM

     Counselor In Training Program
     Grades 7–9

     June 24–July 12 and/or July 15–August 2
     Our Counselor in Training (CIT) Program offers selected applicants the opportunity to develop self-
     confidence, an understanding of leadership skills, and the skills needed to be an effective and caring
     counselor. This extensive three-week, full-day program allows students to learn leadership skills through
     cooperative games, role play activities, observation, and hands-on training with younger campers. The
     focus is on small group dynamics, communication skills, teamwork, and value clarification, as well as
     conflict resolution.

     Selected applicants participate in a variety of exercises and challenges, and also have the opportunity
     to complete a First Aid/CPR course and an American Camping Association online course in Youth
     Leadership. Our Counselors in Training will also be given the task of organizing a community service
     event for the camp at the end of each three-week session. The goal is to have our CITs acquire the skills
     to be effective leaders at camp and in their communities. Interested students must contact Liza Hards at
     lhards@elisabethmorrow.org to obtain an application. Students may enroll in one or both of the three-
     week sessions. The cost is $1,300 per session.

18
FREQUENTLY ASKED QUESTIONS

What's the schedule?
Children can have fun all summer long at Summer            Take the
Explorations. Weekly sessions run from June 25
through August 10. Children, ages 3–first grade,
enjoy classroom based programming with specialized
                                                           Next Step
theme weeks. Children in grades 2–6 choose two             Attend an Open House
workshops each week and then make daily afternoon          Learn more about our great summer
activity choices. Hours are 8:30 a.m.–12:15 p.m. for       offerings. Our Open House will be
half day or 8:30 a.m.–3:30 p.m. for full day.              held on March 10, 2019 from 1-3 p.m.
                                                           Contact us to register.
How much does camp cost?
Parents have the flexibility to choose the schedule        Schedule a personal tour
that's right for your family. Select the full-day option   Experience for yourself the energy at
for $610 per week, or half days for $415 per week.         The Elisabeth Morrow School and the
Before-camp care is available from 7:30–8:30 a.m. for      beauty of our 14-acre campus. Call
$10 per day. After-camp is available from 3:30–5:30 p.m.   today to schedule your individual tour.
for $25 per day.
                                                           Register.
How about lunch?                                           Then start planning
Children can bring a lunch from home or order online       Create a customized weekly schedule
from Simply Gourmet. Those who order lunch set up          that mixes academic-based workshops,
accounts online to choose weekly meals and to pay.         outdoor activities, and sports. Please
Summer Explorations provides daily nut-free snacks         be aware that many workshops fill up
including fresh fruit and vegetables and baked goods.      quickly, so it's important to register
For other dietary restrictions, campers are welcome to     early at www.elisabethmorrow.org.
bring snacks from home.                                    Registration opens the first week in
                                                           February 2019.
Is transportation available?
We work with Rainbow Transportation for all of our         Contact us for
transportation needs during the summer. Families           more information
contract privately with Rainbow Transportation             explorations@elisabethmorrow.org
to determine routes and fees.                              201.568.5566, ext. 7333

                                                                                                  19
GENERAL INFORMATION

Registration                                                        Confirmation of Registration
Registration is available through our website at                    Confirmation of registration will be emailed when payment
www.elisabethmorrow.org. Please click on the                        is processed. Any additional information about Summer
Summer Explorations button on the school's home page.               Explorations including confirmation of workshops, camp
                                                                    procedures, and policies will be sent in the middle of June.
Please note: grade levels refer to the grade the child
will enter in September 2019. Please complete all sections          Discipline
of the registration in their entirety. You will be set up with      The Elisabeth Morrow School and Summer Explorations
a user name and password so you can return to the                   is a place where all children feel welcome and safe.
registration form at any time.                                      Therefore, we reserve the right to dismiss any children
                                                                    from our summer program who are disruptive, exhibit
Enrollments are limited and accepted on a first-come,               behavior that intimidates or threatens the camp experiences
first-served basis. If a workshop does not meet the                 of any other students, are destructive to school property or
minimum enrollment, it may be canceled. Registrants                 grounds, and/or for any other reason deemed reasonable by
will be contacted via email and asked to select another             the Director of Auxiliary Programs.
workshop or a refund will be given.
                                                                    Transportation
A non-refundable registration fee of $100 is due                    Transportation to and from camp is not included in the tuition
at time of registration. All remaining tuition is due               fees. Information on private bus transportation is available
by May 1, 2019. Payment can be made by credit card                  upon request through the Summer Explorations Programs
or electronic check. Check or cash payment will be                  Office at 201.568.5566, ext. 7333.
accepted in the office; however, registration will not be           Food
complete until full payment is received. Checks are                 Mid-morning snacks are provided for the students. Lunches
payable to The Elisabeth Morrow School.                             can be brought from home or purchased by the week through
Tuition for 2019                                                    Simply Gourmet. More information can be found on our
Ages 3–Grade 6 Weekly Tuition:                                      website regarding pricing and weekly menu selection. All
$415 for half day; $610 for full day EXCEPT                         snacks provided to the students are peanut and tree-nut free.
Week of July 1–5: $335 for half day; $485 for full day              T-Shirts
CIT Program: $1,300 per three-week session                          All students will receive a camp t-shirt during their first week
Additional Program Fees                                             program. Each student will receive only one t-shirt per summer.
Orton-Gillingham Reading Instruction:                               Students are asked to wear their camp t-shirt each Wednesday
Grade 1: add $100 for each weekly session                           and for any off-campus trips.
(June 24–July 12 and/or July 15–Aug. 2)                             Attendance
Grade 2–3: add $300 for each three-week session                     Please notify the Summer Explorations Program Office at
(June 24–July 12 and/or July 15–Aug. 2)                             201.568.5566, ext. 7333 if your child will be absent.
Before-Camp: (7:30–8:30 a.m.) $10 per day                           Extended Day
After-Camp: (3:30 p.m.–5:30 p.m.): $25 per day                      Summer Explorations offers before and after camp extended
                                                                    day program options. Early Bird Care is from 7:30-8:30 a.m.
Late Pick-Up: (after 5:30 p.m.): $15 per 15 minutes                 and cost is $10 per day. After Camp Care is from 3:30-5:30 p.m.
Sibling Discount: 10% off total registration fee for each           and cost is $25 a day. Families must register in advance for
additional sibling                                                  these options. For more information, please call the Summer
Refund Policy                                                       Explorations Program Office.
If registration is canceled after May 1, 2019, all tuition fees     Additional Information
are non-refundable. There is no pro-rating of tuition and no        If you have any additional questions or need
refunds for absences.                                               further assistance regarding any portion of the
Health History                                                      registration process, please contact the
The Health History Form needs to be completed during the            Summer Explorations Program Office at 201.568.5566,
online registration process.                                        ext. 7333 or email explorations@elisabethmorrow.org.
                                                                    Summer Explorations will be closed Thursday, July 4.

The Elisabeth Morrow School is in compliance with Federal and State Law regarding non-discriminatory practices in employment and
enrollment of students.

20