2020 ANNUAL REVIEW SYDNEY CHILDREN'S HOSPITALS NETWORK - Sydney Children's Hospitals Network
Page content transcription
If your browser does not render page correctly, please read the page content below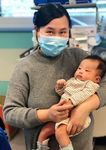 N A I D O C C E L E B R AT I O N S ,
T H E C H I L D R E N ' S H O S P I TA L AT W E S T M E A D

ACKNOWLEDGEMENT
OF COUNTRY
We would like to acknowledge that Sydney Children's Hospitals
Network (SCHN) sits upon the spiritual lands looked after for many
thousands of years by the Gadigal and Bidjigal peoples who traditionally occupied
the Sydney coast at Randwick, the Burramattagal people of the Darug Nation,
at Westmead, the Gayamaygal people of Manly and the Darak people at Bankstown.

SCHN also acknowledges that no matter where you are today, under all the asphalt and concrete,
this is, was and always will be, Aboriginal Land.

SCHN would like to acknowledge and pay respect to all Elders, past and present, our Aboriginal children who
are our future leaders and all other Aboriginal people, who form the oldest continuous living culture on earth.
Particularly those from the stolen generations who never made it home.

SCHN also acknowledges events of the past continue to cause pain and suffering for Aboriginal people and
communities today. We acknowledge further uncomfortable conversations, truth telling in reconciliation and
action is necessary, to truly heal the wounds of our shared history.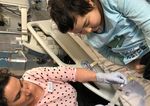 CONTENTS
ACTIVIT Y DA S H BOARD                                           3

FORE WORD                                                        4

SYDN E Y C H I LDRE N ' S HOS PITAL S N ET WORK                  6

STR ATEG IC FOCU S                                               8

COVI D -19 – OU R RE S PON S E                                  10

DE LIVE RI NG QUALIT Y CARE                                     28

SU PPORTI NG AN D E M POWE RI NG PATI E NTS AN D FAM I LI E S   44

APPLYI NG G RE AT RE S E ARC H                                  50

C E LE BR ATI NG OU R PEOPLE                                    60

E DUCATION                                                      66

ADVOCACY                                                        70

BU I LDI NG FOR TH E FUTU RE                                    76

N ET WORK LE ADE RS H I P                                       86

FI NANC IAL OVE RVI E W                                         90

SYDN E Y C H I LDRE N ' S HOS PITAL S FOU N DATION              92

OU R SU PPORTE RS                                               96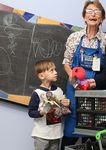 M AT T H E W ( N I N E Y E A R S ) ,
    R E S P I R A T O R Y P AT I E N T,
    T H E C H I L D R E N ' S H O S P I TA L
    AT W E S T M E A D

    SYDNEY CHILDREN'S HOSPITALS NETWORK
2
    ANNUAL REVIEW 2020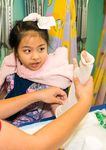 AC T I V I T Y
                 DA S H B A R D

    OCCASIONS OF                  EMERGENCY
     SERVICE FOR                 DEPARTMENT                         HOSPITAL
NON-ADMITTED PATIENTS           PRESENTATIONS                      ADMISSIONS
          963,893                       88,829                            50,642
 SCH: 295,051 CHW: 668,842   SCH: 33,265    CHW: 55,564      SCH: 16,137     CHW: 34,505

                                                                AVERAGE LENGTH
     NUMBER OF                ADMITTED PATIENT                   OF STAY (DAYS)
 CHILDREN CARED FOR            OCCUPANCY (%)                  (excluding same-day cases)
          153,027                       84.3%                              4.9
 SCH: 68,055   CHW: 84,972   SCH: 74.3%     CHW: 89.7%         SCH: 4.7     CHW: 5.0

  COMMUNITY AND
  HOME DELIVERED                   OPERATIONS                    TOTAL NUMBER
OCCASIONS OF SERVICE          (elective and non elective)         OF BED DAYS
          309,175                       18,434                         151,029
 SCH: 105,311 CHW: 203,864   SCH: 5824      CHW: 12,610      SCH: 46,798 CHW: 104,231

                                                            SYDNEY CHILDREN'S HOSPITALS NETWORK
                                                                                                  3
                                                                             ANNUAL REVIEW 2020
TAY L A ( E I G H T Y E A R S ) , G A S T R O E N T E R O L O G Y PAT I E N T,
    S Y D N E Y C H I L D R E N ' S H O P S I TA L , R A N D W I C K
                                                                                     Sydney Children's Hospitals
                                                                                     Network is proud to report on
                                                                                     the 2019-2020 outcomes for its
                                                                                     patients and families.

                                                                                     2020 has been a year like no
                                                                                     other, with the global COVID-19
                                                                                     pandemic bringing significant
                                                                                     change to the way we operate.
                                                                                     It has also been a year of
                                                                                     exceptional achievements
                                                                                     in research and clinical care.

                                                                                     Our focus, as always, continues to be
                                                                                     on providing the very best care for our
                                                                                     patients and their families. In 2019-2020,
                                                                                     teams cared for a total of 153,027
                                                                                     children from Sydney, NSW and beyond,
                                                                                     our hospitals had 50,642 admissions
                                                                                     and our emergency departments saw
                                                                                     88,829 presentations.

                                                                                     Oncologists at Sydney Children's Hospital,
                                                                                     Randwick delivered the state's first CAR
                                                                                     T-cell infusion to an 11-year-old patient,
                                                                                     following a three-year battle with a rare
                                                                                     form of leukaemia. This type of therapy is
                                                                                     an exciting breakthrough in leukaemia
                                                                                     treatment, which offers hope to children
                                                                                     who have relapsed on standard therapies.

                                                                                     Surgeons at The Children's Hospital at
                                                                                     Westmead performed a ground-breaking
                                                                                     liver transplant on a four-year-old boy,
                                                                                     the youngest Australian patient to
                                                                                     undergo this type of 'split liver' transplant.
                                                                                     The Auxiliary Partial Orthotopic Liver
                                                                                     Transplantation (APOLT) procedure,
                                                                                     involved removing one half of the
                                                                                     damaged liver and attaching a portion of
                                                                                     the donor liver in its place, to allow the
                                                                                     native, damaged liver to slowly recover
                                                                                     before removing the donor liver.

    F O R E WO R D

    SYDNEY CHILDREN'S HOSPITALS NETWORK
4
    ANNUAL REVIEW 2020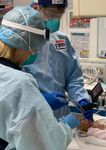 Driving world-class research is integral to what we do. It has been an unprecedented           Despite the challenges presented over the
year for our research division, Kids Research, with more than $70 million committed            past year, staff have worked together to
to new research projects aimed at improving the lives of children suffering from               ensure continued delivery of safe, quality
conditions including rare genetic diseases, cancer, heart, kidney and infectious disease.      care with our purpose always at the
This investment will help us continue to accelerate the way research improves patient care.    forefront – helping children and young
                                                                                               people live their healthiest lives.
At the start of 2020, NSW Health announced the outcome of the review into the
state's paediatric services, which recommended that The Children's Hospital at                 We would like to thank our staff,
Westmead and Sydney Children's Hospital, Randwick remain under network                         volunteers, donors and supporters,
governance, as comprehensive children's hospitals with tertiary and quaternary                 whose commitment ensures we continue
services on each site. Implementation of the review's recommendations has                      to evolve as we strive to be international
commenced and brings renewed opportunities to build on our foundations and                     leaders in paediatric healthcare, for
strengthen the specialised paediatric services the Network delivers to children,               children first of foremost.
young people and their families across NSW.
                                                                                               SCHN Executive Team
The COVID-19 pandemic continues to impact us at home, at work and in the                       and SCHN Board
community. Our priority remains to help prevent the spread of the virus and keep
our patients, staff and community safe. In response to the pandemic, the Network
enacted detailed disaster management plans, introduced and delivered new models
of care, contributed to vital research and maintained regular communication with
staff, patients and families, our partners and other stakeholders.
                                                                                                  As our Network moves
Mandatory state-wide restrictions led to a marked increase in the use of telehealth.
                                                                                                  forward, we warmly
At 1 July 2020, 128 teams had been set up for telehealth across SCHN – a 412%                     welcomed Elizabeth
increase compared to the previous financial year. Wards were reconfigured and                     Crouch AM as the Board
working practices adapted daily, to prepare for a possible surge in patients. The                 Chair in March 2020 and
Clinical Data and Analytics Platform (CDAP), developed through the Digital Health                 Cathryn Cox PSM who
Cooperative Research Centre, was established to provide nationally available real-time            joined SCHN as the new
analytics on the progression of COVID-19 patients to severe disease, to support                   Chief Executive in August
front-line care. It's a measure of the quality, capability and commitment of our people           2020. We thank Interim
that we achieved this while still delivering essential care to sick and injured children.         Chief Executive Adj A/Prof
                                                                                                  Cheryl McCullagh for her
The challenges brought on by COVID-19 have also been felt by the fundraising                      unwavering dedication
community. Sydney Children's Hospitals Foundation has been agile in pivoting their
                                                                                                  to the Network and her
fundraising efforts following forced cancellation of public events and activities. We
continue to work closely with our Foundation colleagues to maximise new opportunities
                                                                                                  role in positioning the
as well as assisting with the re-framing of some of the Foundation's headline events.             SCHN for a strong and
                                                                                                  vital future.
Over the last year, the Network has renewed its strategic focus on building our
Aboriginal workforce and strengthening our support for Aboriginal patients, families
and communities. This year saw the establishment of a Network Aboriginal Health
Unit which aims to improve experiences, access and health outcomes of Aboriginal
and Torres Strait Islander children and their families and ensure the Network's services
are culturally responsive and inclusive.

In 2019-20 redevelopment milestones were met with major construction completed
on the Central Acute Services Building at Westmead in May 2020, three months
ahead of schedule. Change management and commissioning will continue throughout
2020-21 when the new Emergency Department, Children's Short Stay Unit,
Operating Theatres and satellite pharmacy and medical imaging open in the
new building. Located on two thriving world-class health and education precincts,
redevelopments at Randwick and Westmead will transform paediatric care in this
state by enabling the rapid translation of research to the patient's bedside, improving
the patient and family experience and fostering health partnerships.

As part of our redevelopments, SCHN has been exploring how virtual care can help
us deliver the next generation of children's care, to support care anywhere. The vision
produced for our virtual care services, is an innovative, digitally enabled health network
supporting paediatric service delivery and care across NSW and Australia, and builds
on the Network's successes in the digital advancement, integrated and ambulatory
care spaces.

                                                                                              SYDNEY CHILDREN'S HOSPITALS NETWORK
                                                                                                                                            5
                                                                                                               ANNUAL REVIEW 2020
SYDNEY
    CHILDREN'S
    H O S P I TA L S
    N E T WOR K
    The Network is made up of seven specialised children's health services:

                                               Inpatient and outpatient care provided
                                               in the eastern suburbs of Sydney with
                                               more than 1700 staff members.

                                               Inpatient and outpatient care provided
                                               in the western suburbs of Sydney with
                                               more than 3500 staff members.

                                               A very special place on Sydney's
                                               northern beaches, dedicated to
                                               caring for children with life-limiting
                                               conditions. Bear Cottage in Manly is
                                               the only children's hospice in NSW
                                               and provides paediatric palliative care
                                               24 hours a day.

    SYDNEY CHILDREN'S HOSPITALS NETWORK
6
    ANNUAL REVIEW 2020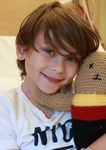 Located at both hospital sites in
 Sydney's east and west, 600 researchers,
 support staff and students are
 dedicated to discovering new ways
 to improve the health of children.

 A statewide service of NSW Health,
 hosted by Sydney Children's Hospitals
 Network. The only of its kind in
 Australia, NETS provides 24 hours
 a day clinical advice, coordination
 and emergency treatment and
 transportation to sick babies and
 children across NSW.

 A service that works to improve the
 quality and safety of maternal and
 neonatal care in NSW, especially for
 women and their families at high risk
 of an adverse outcome.

 NOTE: PSN is currently in the process
 of realignment of roles and functions
 across to the Ministry of Health,
 Agency for Clinical Innovation and
 Clinical Excellence Commission.

 Located in Parramatta, the Clinic
 undertakes independent clinical
 assessments to help magistrates and
 judges in NSW Children's and District
 Courts make a decision in the best
 interest of children.

SYDNEY CHILDREN'S HOSPITALS NETWORK
                                            7
                   ANNUAL REVIEW 2020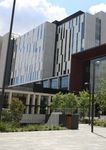 S H A N N E A ( S E V E N Y E A R S ) H A N D S U R G E R Y P AT I E N T,
    S Y D N E Y C H I L D R E N ' S H O S P I TA L , R A N D W I C K

    S T R AT E G I C
    FOCUS
    SYDNEY CHILDREN'S HOSPITALS NETWORK
8
    ANNUAL REVIEW 2020
OUR AMBITION                                  OUR PURPOSE                              OUR IDENTIT Y
    'International leaders                    'Helping children and young                  'Working together ...
      in children's health'                 people live their healthiest lives'               for children'

OUR GUIDING                             OUR VALUES
PRINCIPLES                              • Collaboration: The Network recognises that each staff member
                                          and profession contributes to the provision of excellent patient care.
• Children first and foremost:
                                          This is enhanced by working in partnership with families and co-workers
  both in what we do, and
                                          to provide patient-centred care.
  what we advocate for
                                        • Openness: The Network is committed to open communication
• Safe, reliable and
                                          and transparency in decision-making for patients, families and staff.
  effective care
                                        • Respect: The Network respects all staff, students, patients and families in
• Partnership with children
                                          our care. We are committed to being kind, respectful and compassionate
  and families
                                          in everything we do.
• Value based: focusing on
                                        • Empowerment: The Network is committed to the provision of
  what makes the difference
                                          patient-centred care and working in partnership with families to provide
• Equity in access, with a focus          the very best for the state's children and young people. We'll continue
  on the vulnerable and at risk           to empower patients and their carers to participate in decision-making
  children and young people               and create a culture for staff that is safe and supportive at all levels.

                                        We've developed a model for driving great patient experiences and health
                                        outcomes for children and families. This includes:
ENABLERS
                                        • Delivering child and family-centred care: more than just a positive
                                          experience – child and family needs and desired outcomes will deeply
            Infrastructure                inform how we deliver and design models of care.
                                        • Supporting and empowering staff and families: education that supports
                                          and empowers engagement by families, and effectiveness of our staff.
            Systems                    • Applying great research: leveraging and developing the game-changing
             and Processes                ideas of the century.
                                        • Expanding our reach: through prevention-focused efforts, advocacy,
                                          and partnership.
            Finance                     • Building a solid foundation: developing infrastructure, systems, and
                                          finances that support what we do.

 KEY ACTION AREAS

Child and Family-Centred        People        Education      Research      Advocacy       Early     Partnerships
  Clinical Care at the        and culture                                             intervention and Networks
  safest and best level

                                                                                  SYDNEY CHILDREN'S HOSPITALS NETWORK
                                                                                                                         9
                                                                                                    ANNUAL REVIEW 2020
C O V I D - 19 –
     OUR RESPONSE
     SYDNEY CHILDREN'S HOSPITALS NETWORK
10
     ANNUAL REVIEW 2020
Z O YA ( F O U R Y E A R S ) ,
  T H E C H I L D R E N ' S H O S P I TA L AT W E S T M E A D

SYDNEY CHILDREN'S HOSPITALS NETWORK
                                                                 11
                        ANNUAL REVIEW 2020
IN 2020, WE FACED A GLOBAL PANDEMIC
               THE LIKES OF WHICH HAVE NOT BEEN SEEN SINCE
                THE 1918 INFLUENZ A PANDEMIC 10 0 YEARS AGO.
                IN RESPONSE TO COVID -19, THE NET WORK HAS
             MADE SIGNIFICANT CHANGES TO PREVENT THE SPREAD
                OF THE VIRUS AND HELP KEEP EVERYONE SAFE .
              WE WILL CONTINUE TO BE ADAPTABLE AND FLEXIBLE
                   IN OUR RESPONSE TO THE CONSTANTLY
                EVOLVING SITUATION, PUTTING THE SAFET Y OF
                  OUR PATIENTS, FAMILIES AND STAFF FIRST.

     SYDNEY CHILDREN'S HOSPITALS NETWORK
12
     ANNUAL REVIEW 2020
SYDNEY CHILDREN'S HOSPITALS NETWORK
                                      13
               ANNUAL REVIEW 2020
SYDNEY CHILDREN'S HOSPITALS NETWORK
14
     ANNUAL REVIEW 2020
SYDNEY CHILDREN'S HOSPITALS NETWORK
                                      15
               ANNUAL REVIEW 2020
COVID -19 – OUR RESPONSE

                                                                                     The safety of our patients, families and staff has
                                                                                     been at the core of every change we have made
                                                                                     in response to the pandemic. COVID-19 has
                                                                                     been challenging and required changes in all
                                                                                     parts of SCHN. Decisions have been based
                                                                                     on what we know and therefore the situation
                                                                                     has changed rapidly as new information has
                                                                                     become available. This has been very difficult
                                                                                     for patients, families and staff as it is in addition
                                                                                     to the anxiety generated by concerns about
                                                                                     COVID-19. We really appreciate everyone's
                                                                                     flexibility and willingness to work together to
                                                                                     keep us all as safe as we care for children.
                                                                                     Dr Mary McCaskill, Network Incident Controller

                           The SCHN COVID-19 response has been an enormous                      OPER ATIONS
                           logistical operation. To coordinate SCHN's preparedness for the
                           anticipated effects of the pandemic, the SCHN Emergency              • 90 Standard Operating Procedures developed
                           Operations Centre (EOC) was established on 30 March 2020,            • 18 working groups established
                           led by Dr Mary McCaskill, Network Incident Controller,
                                                                                                • Changes to age limits – to accept patients up to 19 years
                           supported by the SCHN Disaster Coordinator Kristy McLeod,
                                                                                                  and help support heavily impacted adult facilities
                           site leads Verity Luckey (SCH Director of Nursing) and Alan
                           Gardo (CHW Director of Nursing), and the EOC Coordination            • Visitor policy changes to allow only one parent/carer to visit,
                           team. The response was divided into functional areas:                  to reduce the number of people entering our hospitals
                           Operations, Planning, Logistics, Communications, Liaison and         • Establishment of the COVID-19 Outpatients Response
                           Infectious Diseases/Infection Prevention and Control. The SCHN         Team (CORT) – to care for COVID-19 positive patients
                           EOC follows directives and guidelines established by NSW               in the community
                           Health, the NSW Public Health Unit and Clinical Excellence           • Established COVID-19 assessment clinics providing free tests
                           Commission to protect our patients, visitors and staff.                for patients, families and staff
                                                                                                • Supported other Local Health Districts with pop up
                           A number of changes were implemented across the Network to
                                                                                                  testing clinics
                           prevent the spread of COVID-19 and keep our patients, families,
                           staff and volunteers safe. Our response to the pandemic included:    • Elective surgery and outpatient clinics moved to telehealth
                                                                                                  where possible, rescheduled or cancelled following
                                                                                                  government directives
                           LIAISON
                                                                                                • Implementation of support plans for vulnerable patients and
                           • Partnership with Westmead Precinct, Randwick Hospitals               families affected by COVID-19 restrictions
                             Campus, NETS and regional partners to ensure a                     • Suspension of non-clinical support services to limit the
                             coordinated response                                                 number of people entering our facilities
                           • Representation at state and national COVID-19 taskforce meetings   • Agile changes to our facilities, systems and processes,
                           • Collaborative care agreements with private hospitals to assist       including essential building works, to enable establishment of
                             with surgical lists                                                  designated COVID-19 wards, Emergency Department and
                                                                                                  Intensive Care Unit (ICU) hot and cold zones and increased
                           • Exploration of production of 3D printed shield attachment,
                                                                                                  capacity in ICU
                             scrubs and training gowns
                                                                                                • Virtual teaching in hospital schools
                           • Procedures were set up for international and Australian
                             patients requiring exemption, in partnership with the Australian   • Gradual return to business as usual, incorporating
                             Border Force and international charitable organisations              COVID-19 restrictions

                           SYDNEY CHILDREN'S HOSPITALS NETWORK
 16
                           ANNUAL REVIEW 2020
PL ANNING                                                          E MA M
                                                                   N    M AE , PR O
                                                                                  E GS I ST TI O
                                                                                               E RNE, D N U R S E ,

                                                                                                                                         COVID -19 – OUR RESPONSE
                                                                   T H E C H I L D R E N ' S H O S P I TA L AT W E S T M E A D

• Staff training and up-skilling to allow redeployment to areas
  of high need (for example training allied health staff to care
  for patients in the ICU)
• Staff coordination to ensure appropriate staffing in all areas
• Recruitment of more cleaners to enhance infection
  control practices
• Personal Protective Equipment (PPE) training and support
  measures implemented
• Preparation of SCHN pandemic response plans to plan for
  continued COVID-19 risk and possible increase in COVID-19
  positive patients
• Implementation of work from home and return strategies
• Identification and redeployment of vulnerable workers,
  including volunteers
• Virtual meetings via Skype and Pexip
• Development of staff wellbeing initiatives

LOGISTICS
• Ensuring adequate supply of PPE, ventilators, hoods, shields
  and powered air purifying respirators
• Development of COVID-19 dashboard to provide testing
  information and other real-time data to help plan the
  COVID-19 response
• Establishing and maintaining health screening stations at all
  entrances to SCHN facilities
• Developing and supporting technology platforms needed to
  inform patients of their test results and assist with contact
  tracing – such as the SMS messaging system
• Changes to the SCHN electronic medical record (eMR)
  system to capture COVID-19 data
• Weekly PPE audits
• Increased bandwith and loan of laptops and equipment to
  enable staff to work from home

COMMUNICATIONS
• Developed communications for staff, patients and families
  with the aim of clear, transparent, supportive messaging
• SMS screening messages sent to families with Outpatients
  Department and surgical appointments
• Developed patient resources (including translated resources)
  such as letters, videos, social media, handouts, posters,
  billboards and signage to communicate changes to our services,
  physical distancing requirements and new hospital guidelines
• COVID-19 section created on the SCHN website for
  the community
• Daily communication to all staff via emails from the Network
  Incident Controller
• A dedicated EOC inbox for staff to ask questions and
  provide feedback
• Creation of a COVID-19 intranet hub and SCHN website –
  shared with state paediatric services and remote SCHN staff
• Development of a Community Transmission Risk Indicator
• Virtual staff forums and Grand Rounds presentations with our
  infectious diseases teams

                                                                                         SYDNEY CHILDREN'S HOSPITALS NETWORK
                                                                                                                                             17
                                                                                                                    ANNUAL REVIEW 2020
COVID -19 – OUR RESPONSE

                              C O V I D - 1 9 O U T PAT I E N T S
                              RESPONSE TEAM (CORT)

                           VIRTUAL COVID -19 CLINIC
                           Children who have tested positive for COVID-19 with mild symptoms have been cared for at home by
                           the COVID-19 Outpatients Response Team (CORT). Since it was established, CORT has supported 24
                           COVID-19-positive patients in the community.

                                  It's been really reassuring to have the same staff member ringing every day, offering clear
                                  advice and answering questions, and speaking directly to the kids when they were worried.
                                  That support has been immensely beneficial for our whole family.

                                  Fleur, whose 9-year-old daughter tested positive for COVID-19 in March.

                                  As the Network Nurse Manager for Ambulatory Services I am privileged to be able to work
                                  with a team who are incredibly innovative, flexible and adaptable. Ambulatory Services, like
                                  many others have been significantly impacted by COVID-19 but these teams have taken each
                                  challenge in their stride.

                                  The biggest addition has been the establishment and management of the COVID-19
                                  assessment clinics and the CORT across the Network. The COVID-19 assessment clinics
                                  have been supporting the COVID-19 testing requirements for patients attending planned
                                  appointments along with members of the community presenting specifically for COVID-19
                                  testing. The staff have worked tirelessly and have adapted to the many changes along the
                                  way to make this possible, which I am so proud of.

                                  The CORT team have also been working in the background providing virtual care for all
                                  COVID-19 positive children residing in the community. They work closely with the Infectious
                                  Diseases team and Public Health units to ensure the child's care is managed safely in the
                                  home, that care is family-centred and is coordinated with the adult clinical teams across the
                                  Local Health Districts. The team is made up of senior staff within the Ambulatory Unit who
                                  have embraced the virtual care approach to this work.

                                  In addition to this, the Medical Day Units at both Westmead and Randwick were relocated and
                                  despite the changes, were back on their feet in no time. The Outpatients teams have gone above
                                  and beyond to ensure that specialist outpatient clinics can continue for patients and families while
                                  also sharing their space with the COVID-19 clinics. The Hospital in The Home (HiTH) team have
                                  tackled the challenge of COVID-19 in the community and have found ways to work around
                                  this, particularly for patients requiring physiotherapy and the Kids GPS Care Coordination
                                  Service has been continuing to work with local care teams to support care for patients closer
                                  to home and avoid patient travel.

                                  It has certainly been trying times as we tackle this COVID-19 pandemic, however working as
                                  part of this amazing team has been refreshing and is helping us all get through the tough times.

                                  Nadine Shaw, Network Nurse Manager for Ambulatory Services.

                           SYDNEY CHILDREN'S HOSPITALS NETWORK
 18
                           ANNUAL REVIEW 2020
C H A N N I N G ( 6 Y E A R S ) , O N C O L O G Y PAT I E N T,

                                                                                                                               COVID -19 – OUR RESPONSE
S Y D N E Y C H I L D R E N ' S H O P S I TA L , R A N D W I C K

                                                                   SYSTEMS AND
                                                                   TECHNOLOGY
                                                                   Our IT team helped a large number of staff to work
                                                                   from home with ease and efficiency – helping reduce
                                                                   the number of people in our facilities. The app portal
                                                                   service was accessed 231,973 times in a four-month
                                                                   period – a six-fold increase compared to the same
                                                                   period in 2019. Bandwith was increased to support
                                                                   the increased demand for telehealth services and staff
                                                                   working from home.

                                                                   To assist in effective planning, the Clinical Integration
                                                                   team developed a real time COVID-19 dashboard that
                                                                   pulls data from multiple sources, including eMR and
                                                                   NSW Health Pathology. The dashboard provides:
                                                                   • Assessment clinic testing data including number of
                                                                     tests carried out at each site and data based on
                                                                     result or patient cohorts
                                                                   • Patient co-morbidity information for conditions like
                                                                     asthma, diabetes, epilepsy or cystic fibrosis
                                                                   • Simulation modelling that facilitates the evaluation
                                                                     of cause and effect and gives a predictive analysis of
                                                                     usage and need

                                                                   The dashboard assists with planning the COVID-19
                                                                   response including PPE and staffing requirements.

                                                                                   SYDNEY CHILDREN'S HOSPITALS NETWORK
                                                                                                                                   19
                                                                                                      ANNUAL REVIEW 2020
ASSESSMENT CLINICS
COVID -19 – OUR RESPONSE

                            Free assessment clinics for staff and children were established at SCH and CHW.
                            Between March and July 2020, the clinics tested 2265 staff and 10,507 patients
                            and families. The busiest day at CHW was 12 August when the clinic had 336
                            presentations and SCH on 24 August with 374 presentations to the assessment clinic.

                                                             SC H N COVI D -19 PATI E NT PRE S E NTATION S
                                                                         M ARC H - J U N E 2020

                            300

                            250

                            200

                            150

                            100

                                   50

                                          0
                                                       7/03/2020
                                                      10/03/2020
                                                      13/03/2020
                                                      16/03/2020
                                                      19/03/2020
                                                      22/03/2020
                                                      25/03/2020
                                                      28/03/2020
                                                      31/03/2020
                                                       3/04/2020
                                                       6/04/2020
                                                       9/04/2020
                                                      12/04/2020
                                                      15/04/2020
                                                      18/04/2020
                                                     21/034/2020
                                                      24/04/2020
                                                      27/04/2020
                                                      30/04/2020
                                                       3/05/2020
                                                       6/05/2020
                                                       9/05/2020
                                                      12/05/2020
                                                      15/05/2020
                                                      18/05/2020
                                                      21/05/2020
                                                      24/05/2020
                                                      27/05/2020
                                                      30/05/2020
                                                       2/06/2020
                                                       5/06/2020
                                                       8/06/2020
                                                      11/06/2020
                                                      14/06/2020
                                                      17/06/2020
                                                      20/06/2020
                                                      23/06/2020
                                                      26/06/2020
                                                      29/06/2020
                                                       C HW            SC H

                                                                     SC H N COVI D -19 C LI N IC DATA
                                                                           M ARC H - J U N E 2020
                           NUMBER OF PRESENTATIONS

                                                      6000
                                                                                                                 4828

                                                      4000
                                                                                                          2963
                                                                                                   1913
                                                      2000
                                                                                    748     674
                                                              513    559      453
                                                        0
                                                               March            April             May        June

                                                                              MONTHS OF THE YEAR

                                                     C HW           SC H

                                                                                                                        A M I E , A M B U L AT O R Y
                                                                                                                        C L I N I C A L N U R S E S P E C I A L I S T,
                                                                                                                        T H E C H I L D R E N ' S H O S P I TA L
                                                                                                                        AT W E S T M E A D

                            SYDNEY CHILDREN'S HOSPITALS NETWORK
 20
                            ANNUAL REVIEW 2020
COVID -19 – OUR RESPONSE
TELEHE ALTH
As of 1 July 2020, 128 teams have           Telehealth as a result of COVID-19 pandemic has enabled more
been set up for Telehealth across           equitable access to health care for our paediatric patients and
SCHN – a 412% increase compared             families. The removal of residential location and distance from the
to the previous financial year.             hospital requirement for Medicare bulk billing has allowed all our
• A 1513% increase in Telehealth            patients and families to access telehealth which was once restricted to
  Service Events (appointments) in          regional and more remote areas. This has been extremely well received
  the second quarter of 2020                by both our clinicians and our patients and families. Telehealth has
  (15,405) compared to the second           enabled parents and carers to attend appointments with clinicians
  quarter of 2019 (955).                    without having to take significant time off work, and time off school
                                             for children. Both parents have been able to join the same consultation
• In FY 2019-20, families have been
                                            and to hear first-hand the information, management plans and/or health
  saved approximately 2,691,855kms
                                            education relating to their child. Parents who may be in different
  in travel by attending their
                                            locations have been able to join in on consultations.
  appointment via telehealth.
                                            Through telehealth, we have been able to reach our patients and
Staff have been interviewed regarding
                                            connect with their therapists or their local health provider or school
their telehealth experience and have
                                            teacher/counsellor with greater ease. The clinic appointment and
noted its benefits have included:
                                            outcome was enhanced, for example, being able to assess and witness
• Providing families a more relaxed,        directly the feeding practices and set up within a patient's home allowed
  natural and comfortable                   the multidisciplinary feeding clinic team to understand more clearly
  environment to attend their               the issues that may be contributing to the patient's oral aversion and
  consultation.                             feeding difficulties. This enabled the team to be able to provide detailed
• Allowing both parents to join the         specific advice to address these potential factors and issues.
  consultation whereas normally
  only one attends face-to-face.            For some cases, the ability to observe children with developmental
• Reducing the need for travel,             delay and concerns of autism within their home which is a familiar
  particularly for our rural families and   environment has been beneficial. Children with developmental delay
  allowing families and children to         or autism may find new or unfamiliar environments such as hospital
  remain safe throughout COVID-19.          clinic rooms difficult. Conducting the assessment in their own home
                                            allows for parents to be able to keep their child safe and entertained
• This echoes patient survey results
                                            during the conversation with their clinicians.
  which indicate more than 70%
  families say telehealth is
                                            Dr Christine Lau, General Paediatrician, The Children's Hospital at Westmead.
  convenient and saves them time.

      Here's what other staff have to say about the benefits of telehealth:

     Before we were using telehealth more consistently it was really not uncommon for the parents to
     say 'when I start approaching the Harbour Bridge, I start feeling sick in my tummy' and they have
     this kind of anxiety about coming back to the hospital... [telehealth] removes that kind of physical
     anxiety that they experience.

     I think it has been great. There has been an amazing acceptance of being able to interact with
     people online…and real enthusiasm by a number of the families. They don't have to get parking,
     they don't have to drive here, they don't have to wrangle wheelchairs and kids, and carers and
     afterschool care…an enormous amount of time saved, mileage and money.

     We had all the team talking and discussing the patient at once. They didn't have to then re-tell their
     story and that's a big thing… they could just give an update of what was happening in the last few
     months and everyone could hear at the same time.

                                                                                     SYDNEY CHILDREN'S HOSPITALS NETWORK
                                                                                                                                 21
                                                                                                        ANNUAL REVIEW 2020
COVID -19 – OUR RESPONSE

                           HELPING KIDS BE KIDS – VIRTUALLY
                           DELIVERING CARE DIFFERENTLY                                         I just wanted to thank you all at Bear
                                                                                               Cottage for your (care package) delivery.
                           Feeling isolated can be the norm for some Bear Cottage families,    It was so very thoughtful and I'm sure
                           and COVID-19 restrictions meant access to support was limited.      our neighbour heard us squealing with
                           Bear Cottage staff and volunteers came up with innovative ways      excitement as we unpacked. We were so
                           to continue providing support from afar, including care package     excited to see a friendly volunteer at our
                           deliveries, online art and music therapy and even virtual cooking   doorstep, we even made him some fresh
                           classes from Bear Cottage chefs.                                    Anzac biscuits and a drink to keep him going.

                                 Our volunteers have quickly and effectively adapted           Bear Cottage mum
                                 to the different ways in which they can support
                                 Bear Cottage and our children and families.
                                 Children, siblings and their parents have had the             When working onsite at Bear Cottage,
                                 chance to 'virtually' meet volunteers, to chat about          much of my work is around providing social
                                 their day, have a story read to them, play an online          interactions for the children and their
                                 game or even navigate the intricacies of Google               families through music on a daily basis and,
                                 Classroom to support online learning of students.             very importantly, using music for memory-
                                 Bear Cottage has a breadth of skills and knowledge            making towards the end of children's lives.
                                 within its volunteer cohort from tutors and teachers          During this pandemic, however, my role has
                                 to ex-nurses, counsellors and play therapists.                expanded and has enabled me to provide
                                 Each and every volunteer can bring something                  music therapy sessions in a whole new way.
                                 unique to their role.
                                                                                               By providing music therapy via Zoom, I have
                                 Their ability to show such compassion and                     been able to connect with families on a
                                 selflessness during this difficult time is really             much more personal level. I am essentially
                                 humbling. It brings home the additional challenges            being invited into their living rooms, into
                                 that Bear Cottage parents have in these uncertain             their private space, which is quite different
                                 times. It reinforced the value of the respite stays           from running sessions in the garden or
                                 at Bear Cottage that many parents benefit from                sensory room at Bear Cottage. This has
                                 and when that is not possible due to COVID-19,                meant that I am able to connect with
                                 how much more difficult their lives can be.                   people in their own space and tailor my
                                                                                               music to the specific situation they are in.
                                 Rachel Simpson, Bear Cottage Volunteer Manager
                                                                                               Annabelle Keevers, Bear Cottage Music Therapist

                           SYDNEY CHILDREN'S HOSPITALS NETWORK
 22
                           ANNUAL REVIEW 2020
B E A R C O T TA G E C H I L D A S H L E I G H

                                                                                                                          COVID -19 – OUR RESPONSE
R E C E I V I N G O N L I N E S U P P O R T AT
HOME FROM VOLUNTEER SARAH

Play is an important part of any child's life. One of the unique
challenges facing children's hospitals during the pandemic has
been bringing joy to children when visitors to our facilities
are restricted. With a bit of creativity, staff have thought of
alternative ways to bring a smile to our patients' faces, from
virtual play clinics to celebrity visits beamed to patients' bedsides.

         Typically the play clinic for palliative care patients          Pre-pandemic, on any given day I would be
         operates face-to-face. It provides our patients and             introducing the likes of Spiderman, Jessica
         families with an opportunity to connect, socialise              Mauboy, Chris Martin or the team from
         and most importantly have fun. However, with                    Bondi Rescue to our little patients. As the
         precautions in place to protect our most vulnerable             Community Relations Officer an important
         patients, we can't invite them to the hospital at the           part of my role is bringing entertainment
         moment. Even though play is incredibly important,               and special guests to help brighten the day
         we don't want to risk their health in any way.                  for kids in hospital.

         To overcome this challenge and stay connected,                  When COVID-19 hit, for everyone's safety,
         we've created a 'virtual play clinic' which operates            the visits went virtual, and guests are now
         via Pexip. From the hospital to their homes, we offer           beamed to bedsides with the help of Starlight
         play opportunities, read stories, sing and support              TV. So far we've staged over 30 virtual visits
         each other, without being physically together.                  from musicians, celebrities, sports stars, and
                                                                         cameos from some of our furry and feathered
         The families are all excited that we can stay in                friends at SEA LIFE Sydney Aquarium and
         touch during this time, and this has actually                   WILD LIFE Sydney Zoo.
         presented new opportunities for those families
         who couldn't attend in person previously because                Despite the current challenges, I'm so
         of distance and location.                                       glad we have found new ways to entertain
                                                                         our patients and keep the smiles on their
         Kirsty-Leah Goymour, Manager and Senior Child Life              faces during a long day in Hospital.
         Therapist, Palliative Care and Chronic Pain at SCH
                                                                         Jess Cooper, Community Relations Officer

                                                                            SYDNEY CHILDREN'S HOSPITALS NETWORK
                                                                                                                              23
                                                                                               ANNUAL REVIEW 2020
COVID -19 – OUR RESPONSE

                                CICU T WO OF HEARTS INITIATIVE
                                Charlotte Kelly, a Clinical Nurse Specialist for Education at             knitting pairs of little hearts to be given to families.
                                SCH's Children's Intensive Care Unit (CICU), started the                  One heart is given to the patient, and the
                                'Two of Hearts' initiative after hearing about the idea from              matching heart is given to the parent to take with
                                a paediatric nurse friend in the UK. As a parent herself,                 them when they can't be with their child.
                                Charlotte empathised with how difficult the situation must
                                be for the patients' parents, particularly with tightened, yet                     I really think this helped others feel useful
                                essential, visiting restrictions due to COVID-19.                                  and connected in the community at a
                                                                                                                   time of such uncertainty. It started during
                                A knitting pattern for a pair of hearts was sent to CICU                           COVID-19 but we hope to continue this
                                nurses, who passed them on to their mums, friends and                              long after COVID-19 so that every family
                                grandparents, and before Charlotte knew it everyone was                            in CICU can feel how much we care.

                           HOME SPIROMETRY                                                          Z E P H A N I A H W A S B R O U G H T T O S C H C I C U AT B I R T H W I T H
                                                                                                    G A S T R O S C H I S I S , A M I D S T T H E C O V I D - 1 9 PA N D E M I C . B Y

                           HELPING AT- RISK PATIENTS                                                S I X D AY S O L D L I T T L E Z E P H A N I A H H A D U N D E R G O N E
                                                                                                    TWO SURGERIES AND SPENT THE NEXT EIGHT WEEKS
                                                                                                    R E C O V E R I N G I N H O S P I TA L .
                           Children with difficult to treat asthma and cystic fibrosis are a
                           vulnerable group of the community that we are working hard
                           to protect during the COVID-19 pandemic.  

                           COVID-19 is a respiratory illness that presents risk to this
                           group of patients – should they become infected the chance
                           of them requiring hospitalisation is high. To minimise the risk of
                           contracting the illness from someone within the community, we
                           are identifying suitable patients to undertake home spirometry.

                           Spiro home devices are a portable smart spirometer which is
                           compatible with smartphones via Bluetooth. This device enables
                           the clinician to determine if the patient's lung function has declined
                           or if their current treatment therapy is working as expected.

                                 Being able to access this device during the pandemic
                                 will support the management of their chronic
                                 respiratory condition and make a long-term positive
                                 difference to the lives of these children and their
                                 families, and importantly keep them closer to home.

                                 Melinda Gray, Asthma Clinical Nurse Consultant,
                                 Respiratory Medicine, SCH.

                           THANK YOU TO OUR CLEANERS
                           Our cleaners are an integral part of the Network, ensuring
                           cleanliness and hygiene levels are kept at the highest standard.
                           During the pandemic, the role of our cleaners was highlighted,
                           as was the importance of stringent hygiene practices to prevent
                           the spread of COVID-19. The Network acknowledged its 170
                           cleaners on International Cleaners' Day on 15 June with gifts and
                           messages of thanks.

                           SYDNEY CHILDREN'S HOSPITALS NETWORK
 24
                           ANNUAL REVIEW 2020
PSYCHOLOGICAL WELLBEING WEEK

                                                                                                                                 COVID -19 – OUR RESPONSE
This year SCHN held Psychological Wellbeing Week, an initiative to support the psychological
wellbeing of all staff during COVID-19 and beyond. The week aimed to initiate open and honest
conversations about psychological wellbeing, connect staff with helpful information and resources,
and encourage all staff to take small, sustainable steps together to look after their wellbeing.

G ROWI NG KI N DN E S S

      Immediately we identified that the pandemic would be a stressful,
      challenging, emotional and confronting time for not only our patients and
      families but for the entire hospital staff. The team on C3 South came up
      with the idea of having a kindness tree to acknowledge the healthcare crisis
      to all whilst instilling positivity and acknowledgement of all staff, patients and
      families on the ward. Hearts were created for people to put their messages
      on. We received amazing feedback from families and decided to extend the
      blossoming heart to all departments on the Randwick campus. Bigger hearts
      were made with kindness quotes and placed on department doors. We have
      received many comments from staff all over expressing their appreciation
      and thanking C3 South for the acknowledgment.

      While we monitor the growth in new coronavirus cases in Australia,
      our nursing staff on C3S want to grow and spread something of a
      different nature.

      Kara Munro, Nursing Unit Manager for C3 South, SCH

POS ITIVE M E S SAG E S

      Keeping our Botox clinic up and running during the pandemic has been
      crucial for so many of our patients, including some who are undertaking
      their HSC this year and need regular Botox treatments to be able to
      study comfortably. To make this happen, we removed excess furniture
      from our waiting room, and set up zoned and themed areas for families
      to wait while safely practicing physical distancing.

      We also have stars stuck on the floor to indicate where it is safe to stand to
      maintain physical distancing, and when able, our Botox patients are writing
      positive messages for other patients and staff members on the stars.

      We have been encouraging other teams to come up to the Rehab2Kids
      department to see our patients, to prevent patients and families having to
      travel through the Hospital. Clinicians from Neurology, Orthopaedics and
      Orthotics have all seen patients at Rehab2Kids during a Botox appointment.

      Families have been very appreciative of the extra steps the Hospital has
      put in place to ensure the safety and health of children and families who
      need to come to SCH for their appointments.

      Pene Ingle, Clinical Nurse Specialist and Kerry Hanns, Physiotherapist,
      Rehab2Kids, SCH

G IVI NG PATI E NTS TH E BE ST CARE

      We have moved whole wards and teams to prepare for COVID-19
      patients, which has been a challenge but everyone has really stepped up.
      I think it is important that we are all in this together and we are all here
      to support each other. I tell my staff there is a solution to every problem
      if we stay calm and think creatively. One of the positives to come out of
      this is that everyone is stepping out of their comfort zones and realising
      there are different ways of working. We are breaking down barriers,
      collaborating and working within other teams. Most importantly we are all
      still here with the common goal – to give the patients the best care we can.

      Pam Bold, Nursing Unit Manager of Variety Ward, CHW

                                                                                           SYDNEY CHILDREN'S HOSPITALS NETWORK
                                                                                                                                     25
                                                                                                          ANNUAL REVIEW 2020
COVID-19 RESE ARCH
COVID -19 – OUR RESPONSE

                           The speed and scale of the global spread of COVID-19 has precipitated worldwide
                           research on the virus and the race to develop a vaccine. Expert teams at Kids Research
                           are driving vital national and international research into the virus, from the study of its
                           transmission in schools to developing a digital solution that improves the way clinicians
                           understand, and treat people with COVID-19.

                               TR ANSMISSION OF SARS - COV-2 IN AUSTR ALIAN
                               EDUCATIONAL SETTINGS: A PROSPECTIVE COHORT STUDY
                               The National Centre for Immunisation Research and Surveillance (NCIRS), with the support of the NSW Ministry of Health and
                               Department of Education, conducted an investigation into COVID-19 cases in schools and early childhood education care
                               (ECEC) services to understand the transmission of SARS-CoV-2 in these educational settings in NSW.

                               The research was the first comprehensive population-based assessment of coronavirus transmission in educational settings
                               worldwide. It found the rate of COVID-19 transmission in NSW educational settings was minimal, particularly between
                               children and from children to adults.

                               Lead author Prof Kristine Macartney said COVID-19 transmission in schools appeared to be considerably less than that
                               seen for other respiratory viruses, such as influenza. The findings were consistent with other data that show lower rates,
                               and generally milder disease, in children than in adults.

                           USING REAL-TIME DATA TO
                           GAIN INSIGHT INTO COVID -19
                           A new digital data platform, developed through the Digital Health Clinical Research
                           Centre (CRC), will give frontline health workers access to real-time data about
                           COVID-19 which will aid them in decision-making when treating patients.

                           The Clinical Data and Analytics Platform (CDAP) will provide nationally available
                           real-time analytics on the progression of COVID-19 patients to severe disease and
                           will enable clinicians to use this data almost immediately.

                           The $4 million digital health project is a partnership between Digital Health CRC,
                           NSW Health, Queensland Health, Commonwealth Health, Queensland University of
                           Technology, Monash University and the University of Sydney and will be piloted in
                           NSW by Sydney Children's Hospitals Network.

                           CDAP has been built to rapidly extract and organise clinical data which will not only help
                           health professionals better understand COVID-19, but it will help to improve management
                           of the disease and support clinical trials that are assessing different treatments.

                                 We don't have any known effective treatments for COVID-19
                                 – it is a completely new virus. So our main focus is on trying
                                 to give the clinicians and healthcare workers on the frontline
                                 of this epidemic access to as much information as we can.
                                 Prof Tom Snelling, infectious diseases physician at SCHN and Director of the
                                 Health and Clinical Analytics team at the University of Sydney, is the clinical lead
                                 for the CDAP.

                           SYDNEY CHILDREN'S HOSPITALS NETWORK
 26
                           ANNUAL REVIEW 2020
BR ACE TRIAL

                                                                                                                                             COVID -19 – OUR RESPONSE
                                                                       The BRACE trial, BCG vaccination to Reduce the impact
                                                                       of COVID-19 in Australian healthcare workers following
                                                                       Coronavirus Exposure is investigating whether the Bacille
                                                                       Calmette-Guérin (BCG) vaccine, typically given to prevent
                                                                       tuberculosis, can protect healthcare workers exposed to
                                                                       SARS-CoV-2 from developing severe symptoms.

                                                                       The BCG vaccine is one of the most widely used vaccines in
                                                                       the world, given to over 130 million babies worldwide each year.
                                                                       In addition to preventing tuberculosis (TB), this vaccine also
                                                                       boosts immunity to a variety of other infections.

                                                                       The clinical trials team at the National Centre for Immunisation
                                                                       Research and Surveillance (NCIRS) and Kids Research will be
                                                                       coordinating the trial in NSW with other sites across Sydney,
                                                                       including Westmead Hospital, Prince of Wales Hospital and
                                                                       St Vincent's Hospital.

                                                                       The randomised controlled trial will test 10,000 healthcare workers
                                                                       across Australia, and other countries including the Netherlands
                                                                       and Spain. Half of the participants will receive the BCG vaccine
                                                                       while the other half will receive a placebo. Participants will then
                                                                       be tracked over a period of 12 months to record if they contract
                                                                       COVID-19 and the severity of their symptoms.

                                                                       ANALYSING THE HUMAN
                                                                       IMMUNE RESPONSE TO COVID -19
                                                                       The Infectious Diseases and Immunology teams at The
                                                                       Children's Hospital at Westmead are working closely with
                                                                       Immunologists at Nepean Hospital to better understand the
                                                                       evolution of COVID-19 by analysing the human immune
                                                                       response amongst children and adults.

                                                                       The study began in April 2020 and involves engaging with
                                                                       patients and their families through the COVID-19 Outpatient
                                                                       Response Team (CORT) to collect paediatric samples for analysis.

                                                                       Early evidence suggests that coronavirus infection in children is
                                                                       very uncommon and severe disease is rare, with a majority of
                                                                       COVID-19 infections being adults.

                                                                             Even though disease is infrequent in
                                                                             children, we think understanding disease
                                                                             in children may well be the key to
                                                                             understanding severe disease across
                                                                             all age groups.
                                                                             Dr Phillip Britton, Staff Specialist in Infectious Diseases

                                                                       LITER ATURE REPOSITORY
                                                                       A COVID-19 Literature Repository was created which gives
                                                                       all SCHN staff access to research papers that have been
                                                                       sourced by a collaboration of SCHN researchers and staff.
                                                                       The articles are made available through the SCHN Medical
                                                                       Library subscriptions and selected free-access publishers during
                                                                       the COVID-19 pandemic. Researchers and clinicians use the
                                                                       repository to prepare regular syntheses and topic reviews
P R O F E S S O R K R I S T I N E M A C A R T N E Y,
                                                                       on key subject areas.
D I R E C T O R O F N AT I O N A L C E N T R E F O R
I M M U N I S AT I O N R E S E A R C H A N D S U R V E I L L A N C E
A N D P R O F E S S O R O F PA E D I AT R I C S A N D
C H I L D H E A LT H , U N I V E R S I T Y O F S Y D N E Y

                                                                                            SYDNEY CHILDREN'S HOSPITALS NETWORK
                                                                                                                                                 27
                                                                                                                ANNUAL REVIEW 2020
DELIVERING
     QUALIT Y CARE
     SYDNEY CHILDREN'S HOSPITALS NETWORK
28
     ANNUAL REVIEW 2020
A R I ( F I V E M O N T H S ) , L I V E R P AT I E N T,
  T H E C H I L D R E N ' S H O S P I TA L AT W E S T M E A D

SYDNEY CHILDREN'S HOSPITALS NETWORK
                                                                   29
                         ANNUAL REVIEW 2020
K A S A N I TA ( T H R E E M O N T H S ) , S U R G E R Y PAT I E N T,
     S Y D N E Y C H I L D R E N ' S H O P S I TA L , R A N D W I C K

     SYDNEY CHILDREN'S HOSPITALS NETWORK
30
     ANNUAL REVIEW 2020
PAT I E N T S A F E T Y
  DA S H B A R D

                                    ROOT CAUSE ANALYSIS
 REPORTED CLINICAL                  (RCA) INVESTIGATIONS
     INCIDENTS                       (investigations of death or
            6753                     serious harm to a patient)
                                                 2

  PRESSURE INJURIES                MEDICATION INCIDENTS
     INCIDENTS                     (excluding drug discrepancies)
             337                               1696

   FALLS INCIDENTS                   IN-HOSPITAL DEATHS
            164                                 109

 CARDIO RESPIRATORY                    RAPID RESPONSES
ARRESTS ON THE WARD                   Teams responded to 4601
              3                           Rapid Response calls
(this represents a significant   (16 calls from the REACH program)
 decrease from 2018-2019)

                                          SYDNEY CHILDREN'S HOSPITALS NETWORK
                                                                                31
                                                           ANNUAL REVIEW 2020
QUALIT Y
     AND SAFET Y
     Quality is central to all the services and programs within Sydney
     Children's Hospitals Network. Staff are united by their focus on
     one goal – providing care and support of the highest standard
     for every patient, every time.

     SCHN QUALIT Y
     IMPROVEMENT ACADEMY
     Embedding a culture of safety requires the education of as
     many staff as possible and support to make improvements in
     their day-to-day work and therefore improve the quality of
     care and safety of the patients. The aim of the SCHN Quality
     Improvement Academy is to build the confidence and capability
     in SCHN staff to lead medium scale improvement projects and
     foster a culture of staff-led, continuous improvement.

     • 35 staff members graduated from the Quality Improvement
       Academy in 2019-2020
     • 11 improvement projects were developed and implemented
       across the Network

     QUALIT Y IMPROVEMENT
     FUNDAMENTAL COURSE
     The SCHN Quality Improvement Fundamental Course has
     the same aim as the SCHN Quality Improvement Academy
     but focuses on smaller scale projects.

     • 51 SCHN staff undertook the Quality Improvement
       Fundamental Course in 2019-2020
     • To date 352 SCHN staff have completed the two-hour course.

     SCHN places great importance on continually improving care
     and service for patients, families and staff. Children's Hospital
     Achievements Research* Links and Improvements Database
     (CHARLI) is the Network database used to document quality
     improvement activities. The Clinical Governance Unit (CGU)
     Quality Improvement team provides training in CHARLI, with
     353 Quality Improvement submissions in the last 12 months.

     QUALIT Y AUDITING REPORTING
     (QARS)
     The audits completed in QARS help to improve patient safety,
     healthcare quality and the patient experience.

     A total of 4444 audits were completed across SCHN from
     July 2019 – June 2020.

     Highlight: The past year has seen an increased completion rate
     of the 'observation and documentation' audits and increased
     staff awareness in QARS functionality. The growing culture of
     embedding quality and safety is highlighted by a rise in areas
     within the Network wanting to create audits to monitor and
     evaluate the work they do.
                                                                         D R S E P E H R L A J E VA R D I ,
                                                                         S Y D N E Y C H I L D R E N ' S H O S P I TA L , R A N D W I C K

     SYDNEY CHILDREN'S HOSPITALS NETWORK
32
     ANNUAL REVIEW 2020
REACH
REACH is a system that enables parents/carers with a child who is admitted to SCH or CHW
to escalate their concerns if they are worried their child's condition is deteriorating. Our staff
understand that parents know their child best, and we want to work together with parents/carers
to achieve the best outcome for their child.

    R                     E                     A                     C                       H
RECOGNISE              E N G AG E               AC T                  CALL                    HELP

                                                               ACCREDITATION
                                                               REPORT 2020
                                                               SCHN underwent an organisation-wide
                                                               assessment in March 2020 in collaboration
                                                               with Quality Innovation Performance (QIP),
                                                               our accrediting agency. The achievement of
                                                               accreditation is measured against the sector
                                                               specific National Standards which have
                                                               been set as the minimum benchmark for
                                                               quality. Compliance with the National
                                                               Standards is demonstrated through an
                                                               independent assessment.

                                                               A great deal of work took place behind the
                                                               scenes to ensure we were prepared for
                                                               accreditation, and that all staff were able to
                                                               contribute to the process. The assessors
                                                               reported a strong focus on safety and
                                                               quality throughout the onsite survey
                                                               noting many positive comments about
                                                               the staff and services provided at SCHN.

                                                               The Australian Safety and Quality
                                                               Commission has advised that all
                                                               accreditation cycles will be suspended until
                                                               the nation moves into the recovery phase
                                                               of COVID-19. Despite this, the Network
                                                               is continuing to work hard to monitor,
                                                               evaluate and demonstrate how we
                                                               provide quality, safe care for our patients,
                                                               families, carers and staff at all times.

                                                               PAEDIATRIC
                                                               IMPROVEMENT
                                                               COLL ABOR ATIVE
                                                               SCHN is working together with the
                                                               Paediatric Improvement Collaborative
                                                               (PIC), which was formed in partnership
                                                               with Safer Care Victoria, Clinical
                                                               Excellence Queensland and NSW Agency
                                                               for Clinical Innovation. In the past year,
                                                               SCHN has contributed to 40 acute
                                                               care PIC guidelines. The intention of the
                                                               PIC guidelines is to have standardised
                                                               practices across the three states.

                                                            SYDNEY CHILDREN'S HOSPITALS NETWORK
                                                                                                                33
                                                                                 ANNUAL REVIEW 2020
CLINICAL CARE
     GROUND - BREAKING LIVER TR ANSPL ANT
     Last year Brayden fell gravely ill and was diagnosed with a rare liver condition called Fulminant Liver Failure.
     The condition affects just a handful of children in Australia each year and is characterised by the sudden onset
     of acute liver failure in people who have had no previous liver problems.

     Brayden was placed on the organ transplant waiting list and thankfully, after just two days, his family received the
     news that they had found a match and Brayden could have his transplant.

     Brayden's surgeons, Dr Gordon Thomas and Dr Albert Shun from CHW, performed the APOLT procedure on
     Brayden's liver – a surgery that has been performed successfully on one other patient in Australia, by these
     same two surgeons.

     The APOLT (Auxiliary Partial Orthotopic Liver Transplantation) procedure, also known as a split liver
     transplant, involves removing only half of the damaged liver (instead of removing the entire liver) and attaching a
     portion of the donor liver in its place. This procedure enables the donor organ to perform the vital function of
     the liver, while allowing the native, damaged liver to slowly recover. Once the native liver recovers, the donor
     liver can be removed.

     Brayden has now had his donor liver removed and his liver had not only grown back and recovered, but is
     performing even better than the donated organ, which was still in prime condition.

         B R AY D E N ( F O U R Y E A R S ) , L I V E R P AT I E N T,
         T H E C H I L D R E N ' S H O S P I TA L AT W E S T M E A D

     SYDNEY CHILDREN'S HOSPITALS NETWORK
34
     ANNUAL REVIEW 2020
NSW FIRST CAR T- CELL THER APY
OFFERING NEW HOPE FOR
LEUK AEMIA PATIENTS
Oncologists at Sydney Children's Hospital, Randwick (SCH) delivered the
state's first CAR T-cell infusion to an 11-year-old boy, following a three-year
battle with a rare and devastating form of leukaemia and two relapses.
This milestone will help pave the way for Australian children, offering a
chance of survival to those who have relapsed on standard therapies

Kamm received his CAR T-cell infusion in May, becoming the first child in
Australia to receive CAR T-cell therapy for Philadelphia Positive Acute
Lymphoblastic Leukaemia (Ph+ALL).

Paediatric Oncologist and Deputy Director of the Transplant and Cellular
Therapies Program at the Kids Cancer Centre at SCH, Dr Richard Mitchell
says this therapy is one of the most exciting breakthroughs in leukaemia
treatment, giving hope to those who have relapsed on standard therapies.

CAR T-cells are a living drug that work very differently from chemotherapy.
The patient's own immune cells (T-cells) are removed in a simple procedure
and then genetically reprogrammed in the laboratory to attack the cancer
cells. These modified cells are grown to sufficient numbers and then
reinfused back into the patient's bloodstream where inside the body they
persist, scan and destroy leukaemia cells without damaging most other
healthy cells.

                                              K A M M ( 1 1 Y E A R S ) , O N C O L O G Y P AT I E N T,
                                          S Y D N E Y C H I L D R E N ' S H O S P I TA L , R A N D W I C K

                                       SYDNEY CHILDREN'S HOSPITALS NETWORK
                                                                                                             35
                                                                   ANNUAL REVIEW 2020
A MESSAGE FROM JAKE , AUSTR ALIA' S                                                                      KIVEYN (THREE YEARS),
                                                                                                              S C O L I O S I S P AT I E N T,
     20 0 0TH LIVER TR ANSPL ANT PATIENT                                                                      SYDNEY CHILDREN'S
                                                                                                              H O S P I TA L , R A N D W I C K

     To my organ donor,                            After my transplant, I felt a million times
                                                   better! I have so much more energy now,
     You don't know me but my name is Jake,        I don't have bloody noses all the time, my
     I'm 13 years old and my life was saved        tummy doesn't hurt like it used to, I can
     because of you.                               eat all sorts of food, my eyes aren't yellow
                                                   anymore and I don't have bruises all
     When I was three years old, I was diagnosed   over me. I also get to play sport with
     with a condition called Alpha-1 antitrypsin   my friends and don't miss out on things
     deficiency. This is a genetic disorder        like I used to.
     that mainly affects the lungs, but a small
     percentage of people with this condition      Something really cool happened during
     can also get liver disease. Unfortunately     my operation too – I became the 2000th
     I was part of that small per cent and I was   person in Australia to receive a liver
     told that I would probably need a liver       transplant! That was pretty special
     transplant in about eight -10 years.          because unfortunately they only get to
                                                   do about 300 liver transplants per year,
     I was well for about eight years then in      so it's taken a long time to get to 2000.
     2018, my doctor said that my regular          I'm hoping that the 3000th won't take
     tests weren't looking so good and it was      as long to come around.
     time to go for a transplant assessment.
     I had to go to The Children's Hospital        I am so grateful to you and your family for
     at Westmead because they don't do             giving me a new liver and helping me get
     paediatric liver transplants in Perth and     better. It has changed my life! I will always
     I spent the week having all sorts of tests    remember you and the gift of life you
     as well as meetings with the doctors,         gave me.
     nurses and surgeons over there.
                                                   To everyone else reading this, I would
     I didn't really understand much about         encourage all of you to talk about organ
     organ donation back then and I was a bit      donation so we can help even more
     shocked to learn that donor livers usually    people like me. You don't need your
     come from deceased people (because            organs when you die, but other people
     you don't have one to spare like you do       do, including kids.
     with your kidneys) but I did know that it
     was what I needed to help me get better.      By becoming an organ donor you get to
                                                   save other people's lives and that's a very,
     I was one of the very lucky ones with         very special thing to be able to do. So it's
     my transplant because I was only on the       very important to talk to your family
     list for about three months before they       about your wishes and to sign up to be
     found my perfect liver. I was so happy and    an organ donor online so more people
     grateful to you and your family for helping   can live longer and healthier lives.
     to save my life.

                                                        J A K E ( 1 3 Y E A R S ) , L I V E R P AT I E N T,
                                                                 T H E C H I L D R E N ' S H O S P I TA L
                                                                                     AT W E S T M E A D

     SYDNEY CHILDREN'S HOSPITALS NETWORK
36
     ANNUAL REVIEW 2020